Africa North
Jihadists threaten to kill Spanish hostage
[Daily Nation (Kenya)] A west African Al-Qaeda splinter group has threatened to kill a Spanish hostage kidnapped in western Algeria last year if their demands are not met, a

front man

said.

"Spain is postponing every round of negotiations to answer our demands, and this is going to put the life of hostage Enrico Gonyalons to an end," said Adnan Abu Walid Sahraoui,

front man

for the Movement for Oneness and Jihad in West Africa, or MUJAO.

MUJAO first emerged last December, presenting themselves as an offshoot of Al-Qaeda in the Islamic Maghreb, when they claimed the kidnap three months earlier of three aid workers, two Spanish and one Italian, from Tindouf, Algeria.

The group is demanding the release of prisoners from Mauritania as well as 30 million euros ($40 million).

"Spain must understand our message... Spain will carry all responsibility" for whatever happens, the

front man

said in a written message to AFP.

Posted by: Fred || 05/17/2012 00:00 || Comments || Link || E-Mail|| [277 views] Top|| File under: al-Qaeda in North Africa
Mozambique: Anti-piracy drive paying off
[Daily Nation (Kenya)] Mozambique has said joint efforts with neighbouring countries to fight piracy in its waters are paying off.

Regional powerhouse South Africa last year deployed an anti-piracy frigate to the Mozambican waters in a bid to ward off threats from
Somali pirates.

"At the moment we see a trend downwards. We hope this trend continues but if it grows we want to be able to improve the quality of our reaction," Mozambican Defence Minister Filipe Nyusi told AFP.

Military representatives from Mozambique, South Africa and Tanzania met in Maputo on Wednesday to work on details of an agreement signed in Dar es Salaam last February.

They aim to pool their resources to secure the coastlines of Mozambique, India and the Horn of Africa.

"We are using what each country has. Some ships from South Africa, some of our own and some from Tanzania. We are also involving the air force," said Nyusi.

Mozambican navy does not have a warship equipped to combat pirates in the deep ocean. South Africa's supply vessel, the SS Drakensberg currently patrols the Mozambican channel.

Posted by: Fred || 05/17/2012 00:00 || Comments || Link || E-Mail|| [294 views] Top|| File under: Pirates
Arabia
Diplomats Sponsoring GCC Meet Saleh's Son
[Yemen Post] The ambassadors of the ten states sponsoring the GCC power transfer deal are set to discuss with the

Elite Republican Guards

Chief, Ahmed President-for-Life Ali Abdullah Saleh


... Saleh initially took power as a strongman of North Yemen in 1977, when disco was in flower, but he didn't invite Donna Summer to the inauguration and Blondie couldn't make it...


, who is also former President's eldest son, the current situation in the country. Riyadh daily newspaper reported on Tuesday citing diplomats that the GCC deal sponsoring states seek to press Ahmed and other former President's allies into listening to the republican decrees issued by President Abdu Rabu Hadi and into committing to the accord. Abdul-Hameed Maquala-- a military leader who is a relative of Saleh-- is refusing to obey the orders of the newly-appointed chief of the Third Brigade which belongs to the

Elite Republican Guards

, the best equipped and trained military troops in Yemen. Many Yemenis think they the

elite republican guard

troops are more loyal to their commander than to their homeland as they played a major part in the crackdown on the peaceful protesters and in helping Saleh endure a year of continued popular protests. Although Saleh's nephew Tariq Mohammed Saleh who was dismissed by Hadi announced that he would abide by Hadi's decrees in the presence of the UN envoy to Yemen Jamal Bin Omar, he still refuses until now to hand over the command of the Third Brigade to his successor, the sources told the paper.

Also, the diplomatic sources stressed that the US is going to take decisive actions against the sides hindering the implementation of the GCC-brokered accord in the few coming days and pointed out that taking actions against those derailing the transitional process is much easier to Washington than it's to the EU. Yemen is currently plagued by various crises such as a war with the terrorists, and the increasingly powerful secessionist rebellion in the south, and Shiite insurgency in the far north.


Posted by: Fred || 05/17/2012 00:00 || Comments || Link || E-Mail|| [282 views] Top|| File under: Arab Spring
Military Committee to Remove Pro-Former Regime Tents from Inside Sanaa
[Yemen Post] The military committee will start Thursday supervising the removal of the tents which were pitched last year by the loyalists of Yemen's ex-president in a reaction to the popular uprising against the former regime, Saba reported.

The tents were pitched in some areas in downtown the capital Sanaa including the Althawra stadium, the Sabeen and Tahreer Squares and Asser area.

Last week, the General People's Congress, chaired by ex-president President-for-Life Ali Abdullah Saleh


... Saleh initially took power as a strongman of North Yemen in 1977, when disco was in flower, but he didn't invite Donna Summer to the inauguration and Blondie couldn't make it...


, decided to remove the tents. The party signed a power-transfer deal in November for half of the opposition-led power-sharing government.

The committee, formed under the power-transfer deal brokered by the GCC and backed by the UN, discussed in its meeting today ways to start Thursday overseeing in coordination with the GPC the removal of the tents, Saba said.

It formed a panel to reopen the Marib-Sanaa road and to remove all checkpoints, forces and tribal groups from on it, in a move which comes within its duties to restore stability and security in main cities, the agency said.

Furthermore, a panel was formed to visit the southern military area to inspect the situation and tackle all security disorders, Saba continued.

When the popular uprising erupted in January last year, Saleh brought many of his loyalists, mostly

rustics

, to pitch tents in downtown the capital in the face of the mass protests against his regime and the tents pitched by the youth-led protesters in other parts of Sanaa.

Though they accepted to participate in a comprehensive national dialogue expected in months on condition the dialogue should ensure meeting the goals of the uprising, the youth-led protesters have refused to leave their tents inside the change and freedom squares.

They argued the squares will remain until they see the goals of the uprising are practically achieved.

Prime minister, Basindwa, also assured the protesters during a speech in Taiz that no one can remove the squares and the youths remain the first and best tool of change in the country.


Posted by: Fred || 05/17/2012 00:00 || Comments || Link || E-Mail|| [294 views] Top|| File under: Arab Spring
Europe
Two held for shooting imam in northern Sweden
The two men, both of whom are in their 30s, were arrested in Skåne in southern Sweden on Tuesday.

They are suspected of involvement in the February 22nd shooting of Obydkhon Sobitkhony Nazarov, who had served as an imam in Strömsund, where he has lived since coming to Sweden in 2006 as a political refugee from Uzbekistan.

According to prosecutor Krister Petersson, both suspects also hail from Uzbekistan.

One speaks English proficiently, as well as some Swedish, while the other speaks only Uzbek and Russian.

On Wednesday, they were transported from Skåne to Östersund in northern Sweden where investigators continue their efforts to figure out who was behind the shooting of Nazarov.

Nazarov is a known critic of the regime in Uzbekistan and came to Sweden along with scores of other political refugees after a 2005 crackdown by Uzbek government troops in Andijan in which hundreds of protesters were killed, although the exact number of casualties remains in dispute.

At the time of the incident, known as the Andijan massacre, the Uzbek government claimed the demonstrations were organized by Islamic radicals.

In the wake of the influx of Uzbek refugees, Strömsund, a town of just over 4,000 residents, has seen a rise in hate crimes ranging from racist graffiti to the burning down of a mosque in the city in 2008.
Posted by: tipper || 05/17/2012 15:56 || Comments || Link || E-Mail|| [291 views] Top|| File under:
Spain refuses ETA talks, demands break-up
[Daily Nation (Kenya)] The Spanish government Wednesday has insisted
Basque separatist group ETA
ETA or Euskadi Ta Askatasuna (English: Basque Homeland and Freedom) is an armed Basque nationalist and separatist organization that has been around since 1959. It demands independence from Spain and

La Belle France

for the Greater Basque Country. The group is proscribed as a terrorist organization by most civilized countries. More than 700 members of the organization are incarcerated in prisons in Spain, La Belle Fränce, and other countries, though members do seem to find ready hospitality in Venezuela.
must disband unconditionally, rebuffing its pressure for direct talks with Spain and

La Belle France

.

ETA announced in a statement released in

La Belle France

that it had set up a delegation for direct negotiations between its leaders and the French and Spanish governments.

ETA said it had ended its armed independence struggle last October, but has failed to convince Madrid and

Gay Paree

to meet with what the governments still regard as a terrorist organization.

"The only news we are waiting for is the unconditional disbandment" of ETA, Spain's Interior Minister Jorge Fernandez Diaz said in parliament, reiterating Spain's long-held stance.

"There has not been, nor will there be, any political negotiations," the minister added, ruling out amnesties or mass regrouping for cooled for a few years
... anything you say can and will be used against you, whether you say it or not...
ETA members, some of whom are held in prisons far from the Basque Country.

ETA is blamed for 829 killings during a four-decade armed campaign for an independent Basque homeland in northern Spain and southern

La Belle France

.

Posted by: Fred || 05/17/2012 00:00 || Comments || Link || E-Mail|| [286 views] Top|| File under:
The Grand Turk
Turkey: Israel violated north Cyprus airspace
Turkey's military says two of its warplanes chased an Israeli aircraft that allegedly violated the airspace of the breakaway Turkish Cypriot state, where Turkey is exploring for oil and gas.

A military statement late Wednesday said the Israeli plane violated the airspace five times Monday until the two Turkish F-16 jets forced it to leave the area over the Turkish Cypriot north of the divided island.

The statement didn't identify the type of Israeli aircraft, and there was no immediate comment from Israeli officials.

Ties between Turkey and Israel have been strained by Israel's treatment of Palestinians and the discovery by Israel and Cyprus of huge offshore natural gas deposits.

Turkey opposes any energy search by Greek Cypriots, has dismissed a Cypriot-Israeli deal demarcating their maritime borders, and retaliated by signing exploration deals with the Turkish Cypriot


Posted by: tipper || 05/17/2012 08:44 || Comments || Link || E-Mail|| [437 views] Top|| File under:
Home Front: WoT
Military Detention Law Blocked by New York Judge
I'm not sure if this is a good or a bad thing...

Opponents of a U.S. law they claim may subject them to indefinite military detention for activities including news reporting and political activism persuaded a federal judge to temporarily block the measure.

U.S. District Judge Katherine Forrest in Manhattan yesterday ruled in favor of a group of writers and activists who sued President Barack Obama, Defense Secretary Leon Panetta and the Defense Department, claiming a provision of the National Defense Authorization Act, signed into law Dec. 31, puts them in fear that they could be arrested and held by U.S. armed forces.

The complaint was filed Jan. 13 by a group including former New York Times reporter Christopher Hedges. The plaintiffs contend a section of the law allows for detention of citizens and permanent residents taken into custody in the U.S. on "suspicion of providing substantial support" to people engaged in hostilities against the U.S., such as al-Qaeda.


Whyever would the government be suspicious that a New York Times reporter might be providing substantial support to a jihad organization?

"The statute at issue places the public at undue risk of having their speech chilled for the purported protection from al-Qaeda, the Taliban, and 'associated forces' - i.e., 'foreign terrorist organizations,'" Forrest said in an opinion yesterday. "The vagueness of Section 1021 does not allow the average citizen, or even the government itself, to understand with the type of definiteness to which our citizens are entitled, or what conduct comes within its scope."

Forrest's order prevents enforcement of the provision of the statute pending further order of the court or an amendment to the statute by Congress.

Ellen Davis, a spokeswoman for U.S. Attorney Preet Bharara in Manhattan, declined to comment on the ruling.

The plaintiffs claim Section 1021 is vague and can be read to authorize their detention based on speech and associations that are protected by the First Amendment to the Constitution.

Hedges and two other plaintiffs testified in a hearing before Forrest in March, the judge said. A fourth plaintiff submitted a sworn declaration. The government put on no evidence, Forrest said.


Almost as if they don't want to enforce the law...

Forrest, an Obama appointee who has served on the Manhattan federal court since October, rejected the government's arguments that the plaintiffs lacked standing to sue over the law and that it merely reaffirmed provisions in an earlier law, the 2001 Authorization for Use of Military Force, which was passed in the wake of the Sept. 11, 2001, terrorist attacks.

In her opinion, Forrest said the government declined to say that the activities of Hedges and the other defendants don't fall under the provision. Forrest held a hearing in March at which government lawyers didn't call any witnesses or present evidence, according to the judge. The government did cross- examine the plaintiffs who testified and submitted legal arguments.

"The government was given a number of opportunities at the hearing and in its briefs to state unambiguously that the type of expressive and associational activities engaged in by plaintiffs -- or others -- are not within Section 1021," Forrest said. "It did not. This court therefore must credit the chilling impact on First Amendment rights as reasonable -- and real."

Hedges, who testified he has been a foreign news correspondent for 20 years, said he has reported on 17 groups that are on a State Department list of terrorist groups. Hedges testified that after the law was passed, he changed his dealings with groups he had reported on, Forrest said.
Posted by: Steve White || 05/17/2012 09:08 || Comments || Link || E-Mail|| [629 views] Top|| File under:
Bipartisan proposal would give terrorists protections, house them in general jail population
Former government attorneys and defense experts fear that foreign terrorists could capitalize on a new House proposal that would afford them full protection under the U.S. legal system, potentially spurring a domestic influx of would-be terrorists who may seek to exploit the legal loophole.

The amendment, spearheaded by Reps. Justin Amash (R., Mich.)

primary challenge, anyone?

and Adam Smith (D., Wash), would implement an unprecedented reversal in longstanding U.S. policy by requiring that terrorists be prosecuted in civilian courts—a shift that would also allow them to be housed among general inmates in American prisons.

The amendment would prevent the president from effectively fighting the war on terror, thereby posing a serious threat to the country's national security, experts warn.

"In order to be able to successfully fight and win this war, we need to support the notion that this is a real war," said David Rivkin, who provided legal counsel in the administrations of Presidents Ronald Reagan and George H.W. Bush. "Anything that delegitimizes the laws of war is a horrible thing symbolically in terms of undermining a fragile consensus."

Smith and Amash, Rivkin said, are unraveling a delicate legal balance that permits the president to effectively "fight and win" the war on terror.


Posted by: lotp || 05/17/2012 00:00 || Comments || Link || E-Mail|| [513 views] Top|| File under:
India-Pakistan
Pakistan backs quick deal on Nato supplies
[Dawn] Pakistain said Wednesday it had ordered officials to finalise an agreement as quickly as possible on lifting a six-month blockade on overland NATO


...the North Atlantic Treaty Organization. Originally it was a mutual defense pact directed against an expansionist Soviet Union. In later years it evolved into a mechanism for picking the American pocket while criticizing the cut of the American pants...


supplies into war-torn Afghanistan.

Islamabad has stopped short of announcing when the transit lines will reopen, but has signalled President
Asif Ali President Ten Percent Zardari


... sticky-fingered husband of the late Benazir Bhutto ...


will attend key talks on Afghanistan in Chicago on May 20-21, after a last-minute invitation from NATO.

The country shut its Afghan border crossings to NATO supplies on November 26 after US air strikes killed 24 Pak soldiers.

As a result, Pak-US relations -- already frayed by the US raid that killed the late Osama bin Laden


... who sleeps with the fishes...


-- plunged into their worst crisis since Islamabad joined the United States in the war on al Qaeda after 9/11.

Now Pak and US officials are locked in talks to finalise a deal on again allowing thousands of trucks and oil tankers to carry non-lethal supplies from the southern port city of Bloody Karachi


...formerly the capital of Pakistain, now merely its most important port and financial center. It may be the largest city in the world, with a population of 18 million, most of whom hate each other and many of whom are armed and dangerous...


to landlocked Afghanistan.

Asked if there was any deadline for the talks, Information Minister Qamar Zaman Kaira said: "There is no deadline. All departments have been asked to conclude their negotiations in the quickest possible time." The cabinet on Wednesday welcomed NATO's invitation to Zardari, clearing the way for him to travel to the May 20-21 summit, and it is thought unlikely he would be willing to risk the wrath of Western leaders if the supply lines have not been restored.

By going to Chicago, Pakistain hopes to ease its international isolation and boost its leverage over the future of Afghanistan, as Western countries pull out their combat forces by 2014.

Posted by: Fred || 05/17/2012 00:00 || Comments || Link || E-Mail|| [391 views] Top|| File under: Govt of Pakistan
Imran to launch campaign against resumption of Nato supplies
[Dawn] Pakistain Tehrik-e-Insaf
...a political party in Pakistan. PTI was founded by former Pakistani cricket captain and philanthropist Imran Khan. The party's slogan is Justice, Humanity and Self Esteem, each of which is open to widely divergent interpretations....
Chairman Imran Khan

... aka Taliban Khan, who ain't the sharpest bulb on the national tree...
said on Wednesday that he was contacting other political parties for the opposition campaign against expected re-opening of the NATO


...the North Atlantic Treaty Organization. A cautionary tale of cost-benefit analysis....


supply routes to Afghanistan, DawnNews reported.

Talking to media representatives at the

presser

at Zaman Paark in Lahore, Khan criticised the parliament for its inability to implement the resolution regarding future rules of engagement with the United States.

He asked why Pakistain was compromising on its stand of not allowing the NATO supplies through its land-routes, when the US drone attacks have not been stopped and the US has not seek for an apology over the raid on Salala check-post that killed 24 soldiers.

The PTI chairman warned that Pakistain will have to bear financial loss and loss of human lives, if it allows reopening of the NATO supply routes.

Speaking about election commission of Pakistain (ECP), Khan said that if Pakistain People's Party and Pakistain

Moslem

League- Nawaz appoints their cronies in the commission then PTI would oppose that.

Posted by: Fred || 05/17/2012 00:00 || Comments || Link || E-Mail|| [282 views] Top|| File under: Govt of Pakistan
JI hints at launching anti-Nato supply drive
[Dawn] Opposing the possible restoration of NATO


...the North Atlantic Treaty Organization. A cautionary tale of cost-benefit analysis....


supply, Jamaat-e-Islami
...The Islamic Society, founded in 1941 in Lahore by Maulana Sayyid Abul Ala Maududi, aka The Great Apostosizer. The Jamaat opposed the independence of Bangladesh but has operated an independent branch there since 1975. It maintains close ties with international Mohammedan groups such as the Moslem Brotherhood. the Taliban, and al-Qaeda. The Jamaat's objectives are the establishment of a pure Islamic state, governed by Sharia law. It is distinguished by its xenophobia, and its opposition to Westernization, capitalism, socialism, secularism, and liberalist social mores...
chief Munawar Hasan said on Tuesday that it would be aimed at helping enemies and amounted to committing political suicide and hinted at launching a campaign against the move.

The JI chief demanded that the government implement in letter and spirit the resolutions unanimously adopted by parliament.

The United States had threatened Pakistain by not inviting it to the Chicago summit, he said, but added that without Pakistain, neither peace could be established in Afghanistan nor would the summit be meaningful.

Extremism and terrorism were the outcome of the situation created by the US intervention, the JI chief said.

Posted by: Fred || 05/17/2012 00:00 || Comments || Link || E-Mail|| [269 views] Top|| File under: Jamaat-e-Islami
Nato supplies to reopen at one million dollars a day, says report
[Dawn]
The United States is expected to pay Pakistain close to one million dollars a day, once the transportation of supplies to NATO


...the North Atlantic Treaty Organization. A single organization with differing goals, equipment, language, doctrine, and organization....


forces in Afghanistan is reopened, a report said on Wednesday.

The two allies in the war on terror are close to signing an agreement on the resumption of supplies after a six-month period of impasse. According to a Christian Science Monitor report, the US will pay Pakistain $1,500 to $1,800 for each truck that transports supplies to its troops across the border.

The CSM report says "NATO traffic in and out of Afghanistan through Pakistain is anticipated to be as many as 600 trucks a day between now and the end of next year."

The report sources the information to unnamed "officials familiar with negotiations."

"Officials in Washington said they didn't know how much of the new cost the United States would bear. As the United States contributes more than two-thirds of the 130,000-strong international force, which operates under the command of NATO, it's expected that Washington will pay most of the new fee," the report says.

Pakistain put a stop to the supplies late last year, after 24 Pak soldiers were killed in an attack on a check-post by NATO forces. The two countries have been in talks over the improvement of ties but have been unsuccessful.

On Tuesday, however, in a meeting of Pakistain's cabinet ministers, it was agreed to reopen the supplies.

Posted by: Fred || 05/17/2012 00:00 || Comments || Link || E-Mail|| [417 views] Top|| File under: Govt of Pakistan
Southeast Asia
Hardliners in Bekasi Throw Stones at Ascension Day Service
A mob of Islamic hard-liners threw stones and bags of urine at the HKBP Filadelphia congreagation of the Batak Christian Protestant Church in Bekasi, on the outskirts of Jakarta, at an Ascension Day service on Thursday. Police tried to stop the mob of some 300 people, but were also attacked, according to reports.

"They assaulted the congregation members," Rev. Palti Panjaitan told the Jakarta Globe on Thursday. "Police tried to talk to them, but the mob passed through police and showered us with urine and dirty water. Others threw stones at us."

The mob reportedly attacked the congregation as the service started, and also shouted profanity and threats.

"Even after the service, which lasted one-and-a-half hours, the mob chased after us," Rev. Palti said. "Thank God the police escorted us to a safe area.

HKBP Filadelphia submitted an application for a building permit in 2007, but church leaders say that despite meeting all the requirements, including the agreement of their neighbors, a permit was never issued.

Posted by: tipper || 05/17/2012 15:59 || Comments || Link || E-Mail|| [292 views] Top|| File under:
Syria-Lebanon-Iran
Assad to Russian TV: Elections Show Syrians Back Regime
[An Nahar] Syrians showed in elections this month that they support the government's policy of reform and a majority back the regime,
Hereditary President-for-Life Bashir Pencilneck al-Assad


Leveler of Latakia...


said in an interview broadcast Wednesday.

The results of the May 7 legislative poll showed that the Syrian people "are until now supporting the policy of reform" and "support the institutions of the state", Assad told Russia's Rossia-24 state news channel.

Assad, whose regime has been engaged in a bloody standoff with opposition rebels, lashed out at "threats of terrorists" which he said were aimed at preventing the elections from taking place.

"The Syrian people are not scared of the threats of

beturbanned goons

who have tried to wreck the elections or even prevent us from holding them," he added.

Voter turnout was 51.26 percent, Syrian officials have said. However only limited results have been released.

Assad described the elections as a "very important step" and "part of the reform that we started around a year ago".

"The polling stations show the opinion of the people. It is a serious message for everyone both inside the country and also beyond its borders," he added.

Posted by: Fred || 05/17/2012 00:00 || Comments || Link || E-Mail|| [288 views] Top|| File under: Govt of Syria
Berri Confirms Terrorist Group Entered Lebanon to Carry Out Political Assassinations
[An Nahar] Speaker Nabih Knobby Berri


Speaker of the Lebanese parliament, a member of AMAL, a not very subtle Hizbullah sock puppet...


confirmed during Wednesday's parliamentary meeting a list of politicians and figures targeted by

beturbanned goon

groups, describing the threat as serious and dangerous.

According to NBN, Berri called on security agencies to follow up the issue.

Local newspapers reported on Wednesday that international countries warned Lebanese officials that a terrorist group - linked to an

beturbanned goon

organization, has infiltrated the country recently to carry out "sabotage" operations.

According to As Safir newspaper, the information coincided with similar data obtained by Lebanese security agencies.

Speaker Nabih Berri and several other senior Lebanese officials might be the target of a security threat by the terrorist group.

Lebanese Forces


A Christian political party founded by Bashir Gemayel, who was then bumped off when he was elected president of Leb...


leader
Samir Geagea


... Geagea was imprisoned by the Syrians and their puppets for 11 years in a dungeon in the third basement level of the Lebanese Ministry of Defense. He was released after the Cedar Revolution in 2005 ...


escaped an

liquidation

attempt on April 4.

In January, security agencies urged Berri and Progressive Socialist Party leader MP Walid Wally Jumblat
...
Druze politician, head of the Progressive Socialist Party, who's been on every side in Leb at least four times. He'll sell you his friends for a dollar, but family comes higher because of shipping and handling...
to take precautions as they might be the target of an

liquidation

plot.

On Tuesday, al-Joumhouria newspaper reported that the security agencies succeeded in the past few days in uncovering a terrorist network with local, Arab, and European links.

It said that the confessions of one of the detainees led to the arrest of Sunni Islamist Shadi al-Mawlawi, a development which sparked armed

festivities

in the northern city of Tripoli


...a confusing city, one end of thich is located in Lebanon and the other end of which is the capital of Libya. Its chief distinction is being mentioned in the Marine Hymn...


over the weekend.

The General Security tossed in the calaboose
You have the right to remain silent...
in Tripoli last week Hamza Mahmoud Tarbey whose confessions led to al-Mawlawi's arrest, according to the daily.

The six-member network includes three Lebanese individuals and a national from each of Qatar, Paleostine, and Jordan.

Military Tribunal Judge Saqr Saqr had charged on Monday al-Mawlawi and the five other network members with forming an armed terrorist group and undermining the authority of the state, as well as having links to the al-Qaeda.

He later issued an arrest warrant against al-Mawlawi.

Posted by: Fred || 05/17/2012 00:00 || Comments || Link || E-Mail|| [403 views] Top|| File under: al-Qaeda
Charbel, Islamists Agree on Mawlawi Re-interrogation, Roads Reopened as Sit-in Remains
[An Nahar] An agreement was reached on Wednesday between Interior Minister Marwan Charbel, Islamic committees and the committee following up on the case of Islamist detainees, under which Salafist activist Shadi al-Mawlawi will be re-interrogated on Thursday under the supervision of Judge Saqr Saqr and in the presence of Mawlawi's lawyers.

Following the agreement, Islamist protesters reopened roads leading to Tripoli's


...a confusing city, one end of thich is located in Lebanon and the other end of which is the capital of Libya. Its chief distinction is being mentioned in the Marine Hymn...


al-Nour Square but decided to maintain their sit-in until Thursday afternoon.

Charbel later arrived at the square and met with the protesters.

The agreement was reached at the office of North Governor Nassif Qaloush in the presence of

Moslem

holy man

s Dai al-Islam al-Shahhal, Zakariya al-Masri, Salem al-Rafehi, Bilal Baroudi, Mohammed Sayyed, Ali Hajar, Nabil Rahim, Kamal al-Rafehi, and lawyers Sheikh Raed Sulti and Sheikh Ahmed Shaarani.

State-run National News Agency said Mawlawi's case faces three possibilities: "He might be freed if proven innocent, released on bail if he is involved in offences, or kept

in jug

over substantial charges that do not allow his release on bail."

Mawlawi's arrest on Saturday in the northern city of Tripoli by General Security agents had infuriated the city's Islamists and sparked three days of deadly

festivities

that left nine people dead and more than 90

maimed

. Clashes renewed for several hours on Wednesday in the city, leaving one person dead and at least 10

maimed

.
Posted by: Fred || 05/17/2012 00:00 || Comments || Link || E-Mail|| [297 views] Top|| File under:
Who's in the News
33
[untagged]
4
Govt of Pakistan
3
TTP
3
al-Qaeda
3
al-Shabaab
3
Arab Spring
2
al-Qaeda in Arabia
2
al-Qaeda in North Africa
2
Govt of Syria
1
Jamaat-e-Islami
1
Lashkar e-Jhangvi
1
al-Qaeda in Pakistan
1
Pirates
Bookmark
E-Mail Me
The Classics
The O Club
Rantburg Store
The Bloids
The Never-ending Story
Thugburg
Gulf War I
The Way We Were
Bio
Merry-Go-Blog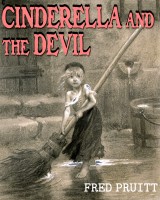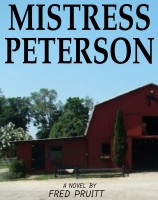 On Sale now!


A multi-volume chronology and reference guide set detailing three years of the Mexican Drug War between 2010 and 2012.

Rantburg.com and borderlandbeat.com correspondent and author Chris Covert presents his first non-fiction work detailing the drug and gang related violence in Mexico.

Chris gives us Mexican press dispatches of drug and gang war violence over three years, presented in a multi volume set intended to chronicle the death, violence and mayhem which has dominated Mexico for six years.
Click here for more information


Meet the Mods
In no particular order...


Steve White
Seafarious
Pappy
lotp
Scooter McGruder
john frum
tu3031
badanov
sherry
ryuge
GolfBravoUSMC
Bright Pebbles
trailing wife
Gloria
Fred
Besoeker
Glenmore
Frank G
3dc
Skidmark
Alaska Paul



Better than the average link...



Rantburg was assembled from recycled algorithms in the United States of America. No trees were destroyed in the production of this weblog. We did hurt some, though. Sorry.
54.208.73.179