Afghanistan
Karzai 'respects' Hollande's Afghan strategy
Afghan President Hamid Karzai "respects the decisions" of France's president-elect Francois Hollande regarding troop withdrawal in Afghanistan, a government statement said on Thursday.

Hollande, who ousted incumbent Nicolas Sarkozy an election Sunday, pledged during his campaign to withdraw France's combat troops from Afghanistan by the end of this year, ahead of an agreed NATO timetable.

In a telephone call, Karzai congratulated Hollande for his election victory, and told him "the Afghan government respects the decisions of the French leadership in regards with Afghanistan", the statement said.

Hollande will outline his withdrawal strategy to NATO at a summit in Chicago on May 20-21, where Afghanistan will be top of the agenda.

France's 3,400 troops are the fifth largest contingent in the 130,000-strong US-led NATO force battling Taliban insurgents, but Kabul has downplayed the effect of their early departure, saying Afghan troops are ready to take over.

Posted by: tipper || 05/10/2012 16:34 || Comments || Link || E-Mail|| [6457 views] Top|| File under:
Taliban Who Want Peace Face Threats: Faizi
[TOLOnews] - Taliban who are willing to negotiate with the Afghan government are facing serious threats from other Taliban, Afghanistan's Presidential

front man

Aimal Faizi said Wednesday.

Most

Taliban capo

s who have talked about negotiating with the Afghan government have either been tossed in the calaboose
Keep yer hands where we can see 'em, if yez please!
or killed, President Hamid Maybe I'll join the Taliban Karzai
... A former Baltimore restaurateur, now 12th and current President of Afghanistan, displacing the legitimate president Rabbani in December 2004. He was installed as the dominant political figure after the removal of the Taliban regime in late 2001 in a vain attempt to put a Pashtun face on the successor state to the Taliban. After the 2004 presidential election, he was declared president regardless of what the actual vote count was. He won a second, even more dubious, five-year-term after the 2009 presidential election. His grip on reality has been slipping steadily since around 2007, probably from heavy drug use...
's

front man

told TOLOnews.

"Unfortunately, those

Taliban capo

s who have had contact with the Afghan government are faced with detention or killed by other Taliban members," Faizi said.

He reiterated the government line that the only way to bring peace and stability in Afghanistan involved negotiation with the armed Islamic fascisti and the government is committed to continue with this despite major challenges.

Faizi said the Afghan government supported the release of the Taliban detainees held at the US military prison in Guantanamo Bay.

"The position of Afghan government has always been clear in this regard - we want the release of our citizens held at the Guantanamo Bay Detention center," he said.

"The final decision should be made by the US Congress but, as far as I am aware, they haven't made their decision yet."

The Taliban officially denies having ever been in talks with the Afghan government, and in March suspended all negotiations with the US government. But rumours of talks between some

Taliban capo

s and the Afghan government have persisted.

Meanwhile,


...back at the pool hall, Peoria Slim had found another sucker...


Afghanistan's Ministry of Foreign Affairs announced Sunday that it is forming a joint commission with Pakistain and the US to protect those Taliban willing to negotiate from the threats of other Taliban or

beturbanned goon

groups.
Posted by: trailing wife || 05/10/2012 00:00 || Comments || Link || E-Mail|| [6457 views] Top|| File under: Taliban
Africa Horn
Navy 'forced to drop year-round Somalia piracy patrols'
(Sh.M.Network)-The Royal Navy no longer has enough warships to dedicate one to fighting piracy off the coast of Somalia all year round, it was reported.

Cuts mean that the UK has had to scale back its commitments in the region, despite
David Cameron
... has stated that he is certainly a big Thatcher fan, but I don't know whether that makes me a Thatcherite, which means he's not. Since he is not deeply ideological he lacks core principles and is easily led. He has been described as certainly not a Pitt, Elder or Younger, but he does wear a nice suit so maybe he's Beau Brummel ...
making the fight against the multi-billion dollar piracy problem there a foreign policy priority.

While the US,

La Belle France

,

Italia

,Denmark and other countries still send frigates,

Britannia

has quietly withdrawn its ships, according to a newspaper.

The UK can now only deploy two frigates for contingency operations east of the Suez canal, with neither able to be committed to piracy full time, it was reported.

The Navy's fuel and supply ship, the Fort Victoria, has been supporting the counter-piracy fleet in the region since last year but it is unclear whether this will continue beyond the summer.

Four frigates had been dedicated to Somalia, deployed on rotation to give year-round support. But four frigates were scrapped in Ministry of Defence cuts.

Difficulties have been compounded by the need to commit ships and personnel to the Olympic security effort this summer.

A senior Whitehall source told the Guardian: "Counter piracy is getting very difficult for the UK. We have two frigates that are supposed to look after contingencies in the Falklands, the Gulf and piracy."

"Fort Victoria is a good platform but we cannot commit frigates to Somalia. They go in and out when they can, but reassurance work in the Gulf is more of a priority now.

"Many of the people who are good at counter-piracy are now involved in the Olympics, so they are not available either, and won't be until the autumn at the earliest."

Piracy cost the world economy $7 billion (£4.3 billion) last year and figures show that pirates raised almost $160 million from hostage ransoms, but 24 captives died. Among the victims were British businessman David Tebbutt -- whose wife Judith was held for six months before being released in June.
Posted by: Fred || 05/10/2012 00:00 || Comments || Link || E-Mail|| [6459 views] Top|| File under: Pirates
Defense Minister Promises to eradicate Al Shabaab from Somalia
(Sh. M. Network) --Somalia's Transitional Federal Government (TFG) says it will soon clean Al shabab and its allied Al Qaeda from all the rebel-held regions in the war-torn nation.

The Minister of Defense Hussein Arab Isse promised to continue the Transitional Federal Government (TFG) ofSomalia's fight against Al-Shabaab



... the personification of Somali state failure...


and Al Qaeda in south and central Somalia.

The Minister told

news hound

s on Tuesday that the coalition forces working in southern Somalia have made much progress in fighting the terrorist organization.

Minister Isse explained the TFG's objective is to eradicate Al-Shabaab from southern Somalia in order to build peace in the region. He stated, "Although they (Al-Shabaab) have left Mogadishu it does not mean we can snooze, our troops will continue to fight Al-Shabaab in

"After Al shabab fighters were defeated in the battle in Mogadishu they shifted their tactics and begun to melt into the population as to carry out deadly attacks against civilians so that I urge to Somalis to work with TFG forces from preventing the threat so we can stabilize and promote peace in the region," he added.

The coalition of forces fighting Al-Shabaab includes Æthiopian, Kenyan, and AMISOM troops who have recently been effective in forcing Al-Shabaab

cut-throats

to withdraw from several strategic areas in the country's south and central region.
Posted by: Fred || 05/10/2012 00:00 || Comments || Link || E-Mail|| [6457 views] Top|| File under: al-Shabaab
Somali cleric council: The draft constitution is against Islam
(Sh. M. Network)-The leader of Somali Religious Council in Mogadishu Sheik Ahmed Dhi'isow says the current new draft constitution for Somalia is absolutely against the Islam.

"Every elder at the ongoing so called Somali traditional elders in Mogadishu supposed to select the constituent assembly that will adopt the draft constitution and choose a parliament is the enemy of Allah and the Islamic region," he added.

Sheik Dhi'isow also, mentioned that the draft constitution is worst than the former Berlin conference which was divided the nationhood of Somalia country, because of it will weaken some of most sacred points for the nation and its people including the religion and the

illusory sovereignty

of its borders.

This remarks followed as theSomalia's traditional elders are holding a major conference inMogadishuin the fifth-day to select National Constituent Assembly of 825 clan-based members that will adopt the draft constitution as well as a new parliament of Somalia.
Posted by: Fred || 05/10/2012 00:00 || Comments || Link || E-Mail|| [6460 views] Top|| File under:
Clearing The Decks For Action: Israel To Trade 65 Egyptians For Israeli Beduin
J'lem, Cairo involved in intensive negotiations to secure release of Israeli Beduin jailed for a decade for alleged espionage.

Jerusalem and Cairo are involved in intensive negotiations to secure the release of Ouda Tarabin, the Israeli Beduin locked away
Drop the gat, Rocky, or you're a dead 'un!
in Egypt for over a decade for espionage, Egyptian media reported Wednesday.

Egypt's state-run Al-Ahram newspaper reported that Tarabin and several other Israelis convicted of spying would be exchanged for 65 Egyptians held in Israeli jails.

The daily reported that Egyptian authorities have also been in contact with their Israeli counterparts in order to ascertain the conditions of Egyptian prisoners who last month joined hundreds of Paleostinian prisoners in an indefinite hunger strike.

Tarabin, 31, has been held in Egypt since 1999, when he was sentenced in absentia under the country's Emergency Law to 15 years in prison for espionage.

The Tarabin Beduin are a large tribe spread across the Negev and Sinai. In the Negev, the Tarabins' territory is concentrated around Beersheba, while in Sinai, their lands are situated along the Israeli border south of the resort of El- Arish as well as on the Gulf of Suez and on the Red Sea around Nuweiba.

Since the mid-1990s the tribe has been heavily involved in smuggling, both across the Egypt-Israel border and to the

Gazoo

Strip. Still, the Israeli government and Tarabin's family have rejected accusations of espionage as baseless, and the prisoner's brother maintains he had crossed into Egypt merely to visit their sister in El-Arish.

Speculation over Tarabin's release began during last year's US-mediated Egyptian-Israeli negotiations for the release of Ilan Grapel, an Israeli-American law student held for nearly five months on charges of spying for Israel. Grapel was freed last October year in exchange for 25 Egyptian security prisoners.

At the time, Druse MK Ayoub Kara (Likud) unsuccessfully lobbied US Ambassador Daniel Shapiro to include Tarabin in the deal.

In 1996 Azzam Azzam, an Israeli Druse textile worker, was sentenced to 15 years of hard labor after being convicted of espionage, a charge both he and the Israeli government firmly denied. Following the intervention of the Shin Bet (Israel Security Agency), Azzam was released in 2004 in exchange for six Egyptians convicted of planning terror attacks. Tarabin now occupies the same cell in a Cairo jail where Azzam was once held.
Posted by: trailing wife || 05/10/2012 00:00 || Comments || Link || E-Mail|| [6457 views] Top|| File under:
Arabia
British secret agent was al Qaeda mole who cracked new 'underpants' bomb plot
A British undercover agent infiltrated al-Qaeda, volunteered to be a suicide bomber and smuggled out the latest version of the deadly underpants bomb, it can be disclosed. The man, who risked his life to get close to al-Qaeda's master bomb-maker in the Yemen, is of Saudi origin but holds a British passport, sources told the Daily Telegraph.

MI5 recruited the agent for an operation in which the CIA planned to target the bomb-maker with a missile from an unmanned drone. MI6 then worked with the Saudis who have previously infiltrated al-Qaeda in the Arabian Peninsular (AQAP), based in Yemen.

The individual was sent to target Ibrahim Hassan al-Asiri, the ruthless Saudi-born bomb-maker for AQAP. He infiltrated the terrorist group, risking execution if he was discovered, and volunteered to be a suicide bomber.

Two weeks ago, the agent walked away from al-Qaeda with the device he was supposed to use in an attack on US-bound aircraft. He traveled to the United Arab Emirates and then to Saudi Arabia, with the device before handing it over to his British handlers.

He was also able to give information which led to a CIA drone strike on Sunday which killed Fahd al-Quso, AQAP's director of external operations.

However al-Asiri was not there and remains at large, frustrating efforts to kill him. The mission is particularly sensitive because British agents are not supposed to give "targeting information" for lethal operations.

The underpants device was handed to the FBI laboratories in Quantico, Virginia, which examined a similar device used by Umar Farouq Abdulmutallab on a trans-Atlantic airliner to Detroit on Christmas Day 2009.

The FBI has discovered that Asiri had refined the prototype he first developed for use by his own brother in a suicide operation three years ago so that it could be detonated in two separate ways.

The British security services are thought to be unhappy that their role has become known, fearing it may jeopardise the recruitment of future agents who are given anonymity even after they die by the service. Whitehall sources refused to comment.


So who authorized the release of the information? And why?



This article starring:
Fahd al-Quso
Ibrahim Hassan al-Asiri
Umar Farouq Abdulmutallab
Posted by: tipper || 05/10/2012 15:45 || Comments || Link || E-Mail|| [6458 views] Top|| File under:
Arab League Urges Urgent Aid To Alleviate Yemen Humanitarian Situation
[Yemen Post] The second conference of the Arab League


...an organization of Arabic-speaking states with 22 member countries and four observers. The League tries to achieve Arab consensus on issues, which usually leaves them doing nothing but a bit of grimacing and mustache cursing...


has recommended helping Yemen face the humanitarian situation, which has been affecting the lives of millions for more than a year.

The conference on relief for the Yemeni people, held in association with the Organisation of Islamic Cooperation and the Humanitarian Forum, also recommended the international community, especially the countries which have pledged to help Yemen, to pay more attention to the humanitarian crisis in one of the poorest countries in the world.

It urged countries to work together to accelerate the release of aid and stressed the necessity to have a long-term strategy to tackle basic reasons behind poverty and deprivation.

Furthermore, the conference said alleviating the humanitarian suffering is essential to restore stability and to avoid more deterioration in Yemen since poverty and famine are key reasons for conflicts.

Earlier, the Yemeni government said there are about eight million people suffering from food insecurity and hunger.

Yemen is one of the regional countries hit by mass protests within the Arab spring, which started in early 2011.

The turmoil has aggravated its problems and the international community has started practical steps to help the country overcome the humanitarian crisis.

In addition to the turmoil, armed conflicts including the battles against Al-Qaeda

bully boyz

and the Shiite Houthi
...a Zaidi Shia insurgent group operating in Yemen. They have also been referred to as the Believing Youth. Hussein Badreddin al-Houthi is said to be the spiritual leader of the group and most of the military leaders are his relatives. The Yemeni government has accused the Houthis of having ties to the Iranian government, which wouldn't suprise most of us. The group has managed to gain control over all of Saada Governorate and parts of Amran, Al Jawf and Hajjah Governorates....
Group have displaced hundreds of thousands of people in the north and the south. Most of the displaced are in urgent need for foodstuff, health care and shelter support.

Posted by: Fred || 05/10/2012 00:00 || Comments || Link || E-Mail|| [6459 views] Top|| File under: Arab Spring
Britain
Abu Qatada loses extradition appeal in European court
LONDON: A radical preacher accused of giving inspiration to one of the 9/11 hijackers lost a legal bid in the European courts yesterday to challenge Britain's long-running attempts to deport him to Jordan to stand trial on terrorism charges.


About time, though given the Euro system he may have nine more layers of appeals before he's finally shipped...

Abu Qatada, once described by a Spanish judge as "Osama Bin Laden's right-hand man in Europe," had asked the European Court of Human Rights to refer his case to a panel of its most senior judges. The court said it turned down his request, paving the way for Britain to send him back to Jordan after a decade of legal wrangling over his fate. It gave no reasons for its refusal.

Qatada's lawyers had argued that he risked being tortured in Jordan or being convicted using evidence extracted from others using torture. Britain reached an agreement with Jordan in 2005 to try to ensure Qatada is not mistreated if he is returned to Jordan.

"I am pleased by the European court's decision," said British Home Secretary (interior minister) Theresa May. "The Qatada case will now go through the British courts. "I am confident the assurances we have from Jordan mean we can put Qatada on a plane and get him out of Britain."

However, in an embarrassment for the British government, the judges confirmed that Qatada had lodged his appeal request in time, contradicting May's original claims that he had been too late.

His case has been a headache for successive British governments, accused by critics of not doing enough to deport Qatada. Twice convicted in his absence in Jordan of involvement in terrorism plots, the preacher is still a national security risk, Britain says, and should be deported before London hosts the Olympic Games in July and August.

Qatada, whose real name is Omar Othman, has been in and out of jail since he was first detained without charge under British anti-terrorism laws in 2002. Britain says videotapes of his sermons were found in a German apartment used by three of the people who carried out Al-Qaeda's Sept. 11, 2001, attacks on the United States.
Posted by: Steve White || 05/10/2012 00:00 || Comments || Link || E-Mail|| [6460 views] Top|| File under:
Europe
The Salman Rushdie of music? Iran calls for killing of 'apostate' rap artist
Ayatollah Safi Golpayegani, a Shi'ite cleric based in the holy Iranian city of Qom, has issued a death sentence against rap artist Shahin Najafi for apostasy, the Persian-language Al Arabiya website reported on Wednesday.

The sentence was issued after Najafi released a controversial song called "Naqi."

The song sparked a furor among protesters who believe it to be offensive to Imam Naqi, the tenth Imam in Shi'ite Islam.

News website Asr Iran, which is closely tied to the regime in Tehran, launched an online campaign calling for the hanging of Najafi. The website stated that the aim of the campaign was to have Najafi condemned for apostasy, a crime that carries the death penalty in Iran.

The campaign organizers have called on all Shi'ites and Muslims in general to find and kill Najafi and "send him to hell," according to the website.

Najafi, 31, was an underground artist during his time in Iran, and was banned by the authorities from performing in the country. He moved to Germany in recent years where he joined a group called "Tapesh 2012" which performs politically-motivated songs in Persian.

In 1989 a novel by British author Salman Rushdie created a similar response from Iran, when a fatwa (religious edict) was issued by Iran's highest authority, Ayatollah Ruhollah Khomeini, calling for his killing for what was considered a disrespectful depiction of Prophet Muhammad.

Posted by: tipper || 05/10/2012 05:20 || Comments || Link || E-Mail|| [6458 views] Top|| File under:
Catholics, Jews Unite At Colosseum Vs. Attacks
[Ynet] Catholics and Jews have gathered outside the Colosseum in Rome in a candlelit vigil to decry attacks on Christians in the world.
 


Italia

's minister for international cooperation, Andrea Riccardi, contended Wednesday night that there is practically "religious purification" being waged in places against Christians. Joining Catholic figures were Italian Jewish leaders in a show of solidarity.
Posted by: trailing wife || 05/10/2012 00:00 || Comments || Link || E-Mail|| [6458 views] Top|| File under:
The Grand Turk
Turkish PM Wants Show Trials Wrapped Up
[Jpost] - Turkish Prime Minister Tayyip Erdogan said Turkey was drowning in waves of arrests of military officers accused of coup conspiracies and called for the investigations, which his government has backed, to be wrapped up more quickly.

Around 50 retired and serving officers, some very senior, have been held over the last month in raids linked to the 1997 toppling of Turkey's first Islamist-led government. The arrests run parallel to trials of hundreds of officers, businessmen and academics accused of involvement in other alleged coup plots.

"These (waves of police raids) disturb the social peace. We too are seriously uneasy about this," Erdogan told

news hound

s on Tuesday night on his return from a visit to

Italia

.

"The necessary steps should be taken and finished before moving on. But when these waves come one after the other, the country is drowned in those waves. I don't think this business should be dragged out this much," he added.
Posted by: trailing wife || 05/10/2012 00:00 || Comments || Link || E-Mail|| [6458 views] Top|| File under:
India-Pakistan
Asghar Khan petition: Baig lays blame on former ISI chief
[Dawn]
Former chief of Pakistain Army, Gen. (retd) Mirza Aslam Baig has denied any involvement in or knowledge of dishing out money to politicians in the 90s, laying the blame of the illegal distribution on Lt-Gen. (retd) Asad Durrani, who was the intelligence chief at the time.

On Wednesday, the former military head submitted his statement in the Supreme Court during a hearing of a petition filed by Air Martial (retd) Asghar Khan, a former chief of the Pakistain Air Force (PAF).

Khan had filed a petition in the Supreme Court in 1996, accusing the ISI of illegally financing several politicians during the 1990 elections to create the Islami Jamhoori Ittehad (IJI) and prevent Benazir Bhutto


... 11th Prime Minister of Pakistain in two non-consecutive terms from 1988 until 1990 and 1993 until 1996. She was the daughter of Zulfikar Ali Bhutto, founder of the Pakistain People's Party, who was murdered at the instigation of General Ayub Khan. She was murdered in her turn by person or persons unknown while campaigning in late 2007. Suspects include, to note just a few, Baitullah Mehsud, General Pervez Musharraf, the ISI, al-Qaeda in Pakistain, and her husband, Asif Ali Zardari, who shows remarkably little curiosity about who done her in...


's PPP from winning. The case, after a few hearings, had been postponed indefinitely, but was recently picked up again after more than a decade. A bench of the Supreme Court, led by Chief Justice Iftikhar Mohammad Chaudhry, is hearing the case.

Khan's petition was based on the affidavit of former Inter-Services Intelligence (ISI) chief Asad Durrani. In the affidavit, the former ISI chief had alleged that Rs.140 million had been distributed among politicians on the directives of then Army chief Aslam Baig.

In the statement submitted Wednesday, Baig has maintained the stance that the alleged funds were transferred into the ISI's accounts, and not the Army's accounts. Baig has claimed that he neither had any knowledge of orders to distribute the funds by then president of Pakistain Ghulam Ishaq, nor was he aware of any illicit activity concerning the funds.

Posted by: Fred || 05/10/2012 00:00 || Comments || Link || E-Mail|| [6461 views] Top|| File under: Govt of Pakistan
Pakistan, UK partners in fight against terrorism: Gilani
[Dawn] Prime Minister Yousuf Raza Gilani


... Pakistain's erstwhile current prime minister, whose occasional feats of mental gymnastics can be awe-inspiring ...


on Wednesday said Pakistain and the United Kingdom were partners in the fight against terrorism and extremism and his country remains committed to fight the scourge till its elimination.

Addressing a reception here at the House of Commons to meet with British Parliamentarians, on the invitation of High Commissioner Wajid Shamsul Hasan, Gilani said the democratic government has created national ownership to the campaign against terrorism and has brought all stakeholders on board.

Gilani said the Parliament has recently reaffirmed Pakistain's commitment to the elimination of terrorism and was combating extremism in pursuance of Pakistain's national interest.

"We have also repeatedly said that we would not allow our territory to be used for any kind of attacks on other countries


Then his lips fell off.


and we expect that the soil of other countries would not be used against Pakistain," said the premier.
Posted by: Fred || 05/10/2012 00:00 || Comments || Link || E-Mail|| [6458 views] Top|| File under: Govt of Pakistan
Israel-Palestine-Jordan
Zahhar Says Hamas Not Counting On West
(Ma'an) -- Senior

Hamas, always the voice of sweet reason,

official Mahmoud Zahhar said Tuesday that the movement does not pin much hope on contacts with Western countries, Jordanian media reported.

Zahhar told Jordanian newspaper al-Dustour: "We don't count on ongoing contacts, we just talk to who wants to listen."

Party officials told The

News Agency that Dare Not be Named

last week that Hamas recently held secret talks with five European Union


...the successor to the Holy Roman Empire, only without the Hapsburgs and the nifty uniforms and the dancing...


member states. Zahhar played down the significance of the meetings to al-Dustour, saying "we don't pin serious hopes on western countries."

He hit back at reports Hamas will stop military resistance activities. Groups making such allegations "must read recent Paleostinian history, especially 2006 and 2008 when there were wars on Hamas," he told the newspaper.

Posted by: trailing wife || 05/10/2012 00:00 || Comments || Link || E-Mail|| [6459 views] Top|| File under: Hamas
Palestinians isolated and short of funds
Another heart-warming story from Arab News...

RAMALLAH, West Bank: Prime Minister Salam Fayyad said on Tuesday the Palestinians may have "lost the argument" on the international stage for an independent state but cautioned that continued Israeli occupation was unsustainable.

In an interview with Reuters, Fayyad struck a note of discord with Palestinian President Mahmoud Abbas by calling for elections that have long been delayed because of deep political divisions between the Gaza Strip and the occupied West Bank. He also warned his administration's future was clouded by severe financial strains and said the Palestinians had failed to galvanize a distracted world behind their cause.


Fayyad is the technocrat who is supposed to 'run' the PA government, and it's taken him until now to realize that it can't be done...

"I think we are losing the argument, if we have not already lost the argument. But that doesn't make our position wrong," said the former World Bank economist, a political independent who has had strong support amongst Western powers.

Arab unrest, the US presidential elections and financial crises in Europe had combined to knock the Palestinian issue off the global agenda more than 18 months after peace talks with Israel broke down in a dispute over Jewish settlement building.

"What is the biggest obstacle we face? The state of marginalization. It is unprecedented," he said. "The Israelis have managed to successfully trivialize our side of the argument," he added, alluding to the Palestinian demands for a halt to settlement building before negotiations can resume.


Perhaps because your side was trivial to start...

Israel says talks should continue without preconditions and has continued to build housing in blocs that dot the West Bank on land the United Nations deems illegally occupied.

Speaking from his offices in Ramallah with the red, black, green and white national flag behind him, Fayyad said Palestinians must get their own house in order before they could hope for long-cherished independence, which most world powers continue to support in principle.

"I do not believe we will be able to get a state unless we are able to reunify our country," he said of the political divide that has split the West Bank from the coastal enclave of Gaza, governed since 2007 by the Islamist group Hamas.


He means this on his terms, not those of Hamas...

Attempts by Abbas, who rules in the West Bank, to bridge this divide over the past year have failed amid mutual recriminations and plans to hold long-awaited elections this month across the Palestinian territories were shelved.

"The reconciliation process is in the deep freeze. Let's face it," Fayyad said, adding that the Palestinians should forge ahead with election plans regardless of opposition from Hamas in order to re-engage with a disillusioned populace.

"A basic right of our people is being violated. The right of being able to chose our leadership," he said.

The last presidential and parliamentary elections were held in 2006 and many Palestinians, including Abbas and the Hamas leadership, have said a fresh vote can happen only if both the Gaza Strip and the West Bank are involved.

Strains have been reported in relations between Abbas and Fayyad since the prime minister refused to hand over a letter from the president to Israeli premier Benjamin Netanyahu laying out Palestinian grievances over the failure of talks. Fayyad disagreed with the initiative last month but said the episode was now behind them and confirmed the two were working on the formation of a new government, where he will remain prime minister but will likely lose the finance portfolio.

Given the task of building institutions in readiness for statehood, Fayyad said his job was being imperilled by a lack of resources, with Arab nations failing to hand over promised aid.

"There is an issue of survivability of the Palestinian Authority given the acute financial crisis we are going through," he said, adding his government needed a "few hundred million dollars" to keep afloat.

The Palestinian Authority - which exercises limited self-rule in the West Bank - depends on donor aid from the United States, the European Union and Arab states to pay the salaries of public workers, including teachers and security personnel.

The Palestinians had planned for foreign aid of about $1.1 billion in 2011, but received just under $750 million and are lagging again in donations this year. No reason has been given for the failure of some Arab allies to honor their pledges.


They're Arabs. You need a reason?

Despite the many challenges facing the Palestinians and the lengthy breakdown in peace negotiations, Fayyad said he was convinced that independence would be achieved within 10 years.

"Occupation is not only a major political failure, but given its oppressive nature it is also a moral failure for Israel. It is not something that can be sustained," he said. "Walls have gone down elsewhere. Why should here be an exception?"
Posted by: Steve White || 05/10/2012 00:00 || Comments || Link || E-Mail|| [6457 views] Top|| File under:
Shas Official: Expanded Enlistment Of Haredim Possible
[Ynet] A senior Shas official said that the possibility of significantly increasing the number of yeshiva students who would enlist with the IDF is in negotiations.
 
"We are negotiating the possibility with senior Coalition members," he said. According to the official, the haredim understand that the current arrangement cannot go on, but expect the secular sector to realize that the mass recruitment of the ultra-Orthodox must be done gradually.
Posted by: trailing wife || 05/10/2012 00:00 || Comments || Link || E-Mail|| [6457 views] Top|| File under:
Syria-Lebanon-Iran
Syria buys grain via Lebanon to beat sanctions
HAMBURG: Syria is importing significant volumes of grain via Lebanon to work around western sanctions and secure vital supplies, European traders told Reuters.

The trade is not illegal because food imports are not included in sanctions imposed by the European Union, the United States and other Western countries on President Bashar Assad's government over his crackdown on a revolt. But the measures have blocked access to trade finance for Syria in the same way as similar penalties imposed on Iran over its nuclear program.

Growing numbers of Syrians are struggling to obtain food, with prices of staples more than doubling after more than a year of conflict that has cost more than 10,000 lives.

Some people in the capital Damascus, long spared the violence but now shaken by explosions overnight, say they are stocking up with at least a month's supplies.

"Syrian grain imports are being transacted in large volumes using offices in Lebanon to handle the paperwork and act as initial buyer," one trader said. "The deal is then re-booked in Lebanon, and ships are then later diverted to Syrian ports."

Some trade sources said hundreds of thousands of tons were involved, while deals in smaller volumes are also being booked via dealers based in Dubai.

"Food imports themselves are not stopped by the sanctions, but it is the impact of the banking sanctions which is disrupting imports," a second trader said.

Syrian imports booked in the past two months include wheat for food as well as barley and corn for animal feed. The Black Sea region, including Ukraine and Russia, has been the main grain source, dealers said.


Russia never misses a chance, does it...
Posted by: Steve White || 05/10/2012 00:00 || Comments || Link || E-Mail|| [6457 views] Top|| File under:
Home Front: Culture Wars
Hollywood Group Takes On Music Industry Anti-Israel Boycotters
A group called Creative Community for Peace is fighting back against the cultural boycott of Israel in the music industry. Made up of 30 leading music executives, talent agents and entertainment lawyers, the CCFP includes music powerhouses who represent luminaries like Lady Gaga, Celine Dion, Aerosmith, Jennifer Lopez and Justin Timberlake. In recent days, artists as prominent as Elvis Costello, Carlos Santana, Roger Waters, the alternative rock band The Pixies, jazz singer Cassandra Wilson, alt rocker Cat Power and UK-based electronic artist Joker have all canceled appearances in Israel in order to boycott the Jewish state.
Posted by: trailing wife || 05/10/2012 00:00 || Comments || Link || E-Mail|| [6457 views] Top|| File under:
Who's in the News
41
[untagged]
3
al-Shabaab
3
Govt of Sudan
3
Govt of Pakistan
3
Govt of Syria
2
Pirates
2
Boko Haram
1
Taliban
1
Lashkar-e-Islami
1
Arab Spring
1
Hamas
1
al-Qaeda in Arabia
Bookmark
E-Mail Me
The Classics
The O Club
Rantburg Store
The Bloids
The Never-ending Story
Thugburg
Gulf War I
The Way We Were
Bio
Merry-Go-Blog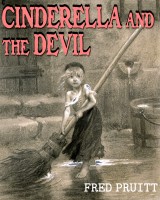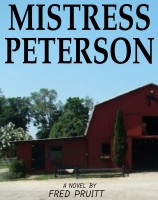 On Sale now!


A multi-volume chronology and reference guide set detailing three years of the Mexican Drug War between 2010 and 2012.

Rantburg.com and borderlandbeat.com correspondent and author Chris Covert presents his first non-fiction work detailing the drug and gang related violence in Mexico.

Chris gives us Mexican press dispatches of drug and gang war violence over three years, presented in a multi volume set intended to chronicle the death, violence and mayhem which has dominated Mexico for six years.
Click here for more information


Meet the Mods
In no particular order...


Steve White
Seafarious
Pappy
lotp
Scooter McGruder
john frum
tu3031
badanov
sherry
ryuge
GolfBravoUSMC
Bright Pebbles
trailing wife
Gloria
Fred
Besoeker
Glenmore
Frank G
3dc
Skidmark
Alaska Paul



Better than the average link...



Rantburg was assembled from recycled algorithms in the United States of America. No trees were destroyed in the production of this weblog. We did hurt some, though. Sorry.
18.206.177.17

Help keep the Burg running! Paypal: