Afghanistan
Qaeda chief slams US sorry for Koran burning
Al-Qaeda head Ayman al-Zawahiri rejected the US apology over the burning of Koran copies at a base in Afghanistan, urging all Muslims to support the Taliban, SITE Intelligence Group reported Wednesday.

"The Crusaders once again repeated their crime by insulting the holy Koran, and once again mocked the messenger of Allah," Zawahiri said in a SITE English-language translation of his nearly seven-minute message.

In February, thousands of Afghan protesters attacked the biggest US military base in their country, at Bagram near Kabul, reacting to reports that troops inside had burned copies of the Koran.

Around 40 people were killed in several days of violent protests.

American officials say the Korans had been confiscated from prisoners as they used them to communicate between each other. The incident led US President Barack Obama to apologise for what he described as an error.

In Wednesday's video which the US-based SITE said was posted on extremist forums, Zawahiri criticised Obama's apology.

"After each of their crimes, they pretend to be sorry, and they claim they will investigate what happened, which is a silly farce that Obama and his secretary repeated this time also," said the chief of the terror network.

"The American Crusaders and their allies showed over and over again their hatred and envy of Islam, the book of Islam, the prophet (of) Islam," Zawahiri said.

Posted by: tipper || 05/09/2012 17:32 || Comments || Link || E-Mail|| [6472 views] Top|| File under:
Fearing Taliban Reprisals Germany contemplating acceptance of 1000s of Afghans & Families
Defense Ministry officials tend to lower their voices when the conversation turns to the thousands of Afghans who have cooked, done construction work, translated and cheated, betrayed, murdered acted as double agents informers for the Taliban Bundeswehr. "We shouldn't solve the problem Saigon-style," they say, referring to the many local employees that the Americans left to the capriciousness and mercy of the victors in Vietnam.
Memo to German Defense Ministry: Afghanistan isn't Viet Nam.
Even our liberated allies intensely hate Western Civilization.
Even our liberated allies are islamofascists.
Even our liberated allies want to impose Sharia on non-Muslims in the West.
The unpleasant fates they would face if the Taliban returned to power after the Bundeswehr withdrawal is why the Germans intend to give about 1,500 Afghans the opportunity to come to Germany.
According to this article (in German) there are between 1600 and 3000 local Afghan employees. Including families we're talking about 10000 Afghans at least. No mention of the unpleasant fate of these Afghans' future victims in Germany, Europe and the US. Nuts!
Posted by: Jaiting Ulaling8810 || 05/09/2012 03:35 || Comments || Link || E-Mail|| [6464 views] Top|| File under:
Arabia
Bomber in al-Qaeda plot was double agent
Can anyone work out what this is all about?




I think the message to Al Qaeda and other jihadi groups is that they are as riddled with holes as Swiss cheese, so they might as well quit and go home to play with their dolls.

THE man ordered by al-Qaeda to blow up a US-bound plane was reportedly a double agent who infiltrated the group and volunteered for the suicide attack, with Saudi intelligence likely playing a key role.

American officials leaked details of the extraordinary intelligence coup two days after the White House announced a plot by al-Qaeda in the Arabian Peninsula (AQAP) had been successfully thwarted.

The double agent managed to spend weeks with AQAP before handing over information allowing the US to launch a drone strike on Sunday that killed Fahd al-Quso, a senior figure wanted for the 2000 bombing of the USS Cole in Yemen, the New York Times and other media reported, citing unnamed US officials.

A senior US official told the Times a bomb for the would-be attack was sewn into "custom fit" underwear that would have been difficult to detect even in a careful pat-down at an airport.

Unlike the device used in the failed December 2009 plot by AQAP to blow up an airliner en route to Detroit, this explosive could have been detonated in two ways, in case one failed, the unnamed official was quoted as saying.

The main charge was a high-grade military explosive that "undoubtedly would have brought down an aircraft," the official said.

ABC News had reported earlier that the latest plot by AQAP was thwarted by a spy who infiltrated the group and took the explosive to Saudi Arabia.

The CIA and other government agencies are declining to comment on the reports.


Posted by: tipper || 05/09/2012 08:18 || Comments || Link || E-Mail|| [6479 views] Top|| File under:
Bahrain Court Adjourns Trial of 13 Activists
[An Nahar] A Bahraini court on Tuesday adjourned for two weeks an appeals hearing for 13 dissidents, including Abdulhadi al-Khawaja, a prominent activist on a hunger strike, a judicial source said.

Eleven of the defendants appeared in court except for Khawaja, who is at a military hospital as he has refused food since February 8, and Mirza al-Mahroos, who was also admitted to hospital, the source told Agence

La Belle France

Presse.

The court demanded both Khawaja and Mahroos show up in court when the retrial is to resume on May 22.

During a brief hearing, the court authorised lawyers to meet their clients for one hour each and demanded the two activists receive suitable medical assistance during their appearance in the next hearing.

Khawaja and 20 other mostly Shiite activists have been convicted of plotting to overthrow the Sunni rulers of the Shiite-majority Gulf kingdom.

Seven of them, including Khawaja, were placed in long-term storage
Into the paddy wagon wit' yez!
for life, while 14 others were sentenced to between two and 15 years in prison.

Of the 21 defendants, seven were convicted in absentia and remain

on the lam

.

Bahrain's highest appeals court on April 30 ordered the retrial of 13 dissidents, following the release of one defendant after his sentence was reduced to six months by the Court of Cassation.

Posted by: Fred || 05/09/2012 00:00 || Comments || Link || E-Mail|| [6460 views] Top|| File under: Arab Spring
Presidential Aide: No evidence yet proving a Yemeni behind Underwear Bombing Plot
[Yemen Post] A senior presidential aide told Yemen Post that the United States has yet to handover any evidence proving that a Yemeni national was planned to be involved in the bombing of a US airliner using an underwear bomb.

The official said that the Yemeni government expected AQAP to attempt an attack but on a different scale and with their full knowledge in cooperation with Washington.

The official said that the Yemeni government will ask Washington to handover the evidence to ensure a full investigation take place.
Posted by: Fred || 05/09/2012 00:00 || Comments || Link || E-Mail|| [6459 views] Top|| File under: al-Qaeda in Arabia
Yemen Authorities Angered For not Being Informed on Underwear Bombing Plot
[Yemen Post] Senior Yemeni security and intelligence authorities told
Yemen Post that they were very angered that the US did not hand over any intelligence on the claims on a Yemen based underwear bomber.

The official said that such actions hurts Yemen's domestic image and weakens its position in cooperating with the US.

"Cooperation means that both sides share intelligence, and this is a must if the US wants complete Yemeni cooperation in the war on terror," the official said.

The Interior Ministry said on Monday that he will not allow Yemen to be the next

Wazoo

, preferring to the bordering area between Pakistain and Afghanistan where US bombarded for years in its war against terror.
Posted by: Fred || 05/09/2012 00:00 || Comments || Link || E-Mail|| [6459 views] Top|| File under: al-Qaeda in Arabia
Hadi refuses mediation to end fighting with Al-Qaeda
[Yemen Post] President Abdu Rabu Mansour Hadi has refused a mediation of Salafi

holy man

s to end fighting with Al-Qaeda, conditioning that the group must first surrender all its heavy arms, Al-Ahali Newspaper quoted well-informed sources.

The sources said the

holy man

s met with Hadi on Monday and suggested to make a truce between both sides, pointing out that Hadi expressed his determination to defeat the so-called Ansar Al-Sharia (Supporters of the Islamic Law) in Abyan.
...a governorate of Yemen. The region was a base to the Aden-Abyan Islamic Army terrorist group until it dropped the name and joined al-Qaeda. Its capital is Zinjibar. In March 2011, al-Qaeda in the Arabian Peninsula declared the governate an Islamic Emirate after seizing control of the region. The New York Times fastidiously reported that those in control, while Islamic hard boyz, are not in fact al-Qaeda, but something else that looks, tastes, smells, and acts the same. Yemeni government forces launched an effort to re-establish control of the region when President-for-Life Saleh was tossed and the carnage continues...
Hadi had met with political, military and tribal leaders of Abyan governorate, his birthplace, on Monday and expressed its willingness to support public committees that fight beside the Yemeni army in Abyan.

The Yemeni News Agency said on Monday said a memo was handed over to Hadi in which

rustics

of Abyan explained deteriorated living conditions in some districts controlled by Al-Qaeda in Abyan.

The memo accused the former president President-for-Life Ali Abdullah Saleh


... Saleh initially took power as a strongman of North Yemen in 1977, when disco was in flower, but he didn't invite Donna Summer to the inauguration and Blondie couldn't make it...


of assisting Al-Qaeda in taking control in Zinjibar and displacing thousands of people.

Among leaders who met with Hadi Deputy Speaker of Parliament Mohammad Al-Shadadi, the

politician

Ali Ashaal, the Culture Minister Abdullah Awbal, and assistant of the Interior Minister Hussein Haitham.

Yemen's Defense Ministry stated on Monday that 22 troops were killed in a raid launched by Al-Qaeda against military positions in Zinjibar of Abyan.

This fierce attack of Al-Qaeda against the Yemen army came after a US drone killed an Al-Qaeda leader, Fahad Al-Qasa'a on Sunday in Al-Saeed district, 60 kilometers east of Shabwa's capital, Ataq was designated as number three on America's most-wanted list. Hadi vowed in a meeting with military leaders on Saturday to defeat Al-Qaeda and reorganize Yemen's divided military.


Posted by: Fred || 05/09/2012 00:00 || Comments || Link || E-Mail|| [6459 views] Top|| File under: al-Qaeda in Arabia
Defense Ministry denies spending $7 million for brigades
[Yemen Post] Yemen's Defense Ministry has denied spending of $ 7 million for two brigades of the Republican Guard led by a son of the former president President-for-Life Ali Abdullah Saleh.


... Saleh initially took power as a strongman of North Yemen in 1977, when disco was in flower, but he didn't invite Donna Summer to the inauguration and Blondie couldn't make it...


A military official said the news posted by Akhbar Alyawam Newspaper on Monday about spending of $ 7 million for the two brigades was groundless, pointing out that the news aimed at sparking hatred and hostility among military brigades.

He affirmed that the ministry will file a lawsuit against the newspaper.

The Yemeni military had divided into two parts, a part that supported the anti-Saleh protests and another part stayed loyal to Saleh and his family that controls most divisions of the military.

Akhbar Alyawam, a newspaper closed to the defected General Ali Mohsin Saleh, had reported the Defense Minister Mohammad Nasser Ahmed ordered to grant two Republican Guard brigades an amount of $7 million.

The newspaper revealed th

on the lam

amounts were spent by the Finance Department of the Defense Minster to some persons and

gunnies

who are loyal to the former president Ali Abdullah Saleh.

Yemeni economists have criticized an increase of YR 317 billion (USD 1.4 billion) for the Defense Ministry's 2012 budget, pointing out that the ministry is infested with corruption.

Ali Alwafi, an economist, described the 2012 budget as the worst ever, pointing out that numerous allocations were added to items of the budget that will not be of benefit to the people.

Officials said the increase in spending came in response to the security and political unrest that shook Yemen over the past year.


Posted by: Fred || 05/09/2012 00:00 || Comments || Link || E-Mail|| [6460 views] Top|| File under: Arab Spring
Britain
Racism fears 'left Asian gang free to rape girls'
Police and social workers in England have been accused of failing to investigate a South Asian paedophile gang for fear of being perceived as racist, leaving the men free to prey on up to 50 white girls.

Nine men from Rochdale, Greater Manchester, were convicted of abusing five vulnerable teenagers after plying them with alcohol and small sums of money.

The true number of victims who were "passed around" by the gang was likely to have been nearer 50, police said.

Greater Manchester Police and the Crown Prosecution Service apologised after they failed to bring the case of the first victim, known as Girl A, to trial following her initial cry for help in August 2008.

One 13-year-old victim became pregnant and had the child aborted while another was raped by 20 men in one night, Liverpool Crown Court heard. Complaints to social workers and the police were ignored because they were "petrified of being called racist", Ann Cryer, the former Labour MP for Keighley, said.

Mrs Cryer, who has campaigned to bring the issue of Asian sex gangs to light, said the girls had been "betrayed" and condemned to "untold misery" by the police and social services.


Posted by: tipper || 05/09/2012 08:28 || Comments || Link || E-Mail|| [6479 views] Top|| File under:
Europe
European rights court clears Qatada extradition
The European rights court Wednesday cleared the way for Britain's bid to extradite Islamist cleric Abu Qatada to Jordan after a six-year battle by refusing an appeal from his lawyer.

A panel of judges dismissed the last-minute defence request lodged last month for a full Grand Chamber of the European Court of Human Rights hearing in the wake of a court ruling in January.
Posted by: tipper || 05/09/2012 12:18 || Comments || Link || E-Mail|| [6465 views] Top|| File under:
The Grand Turk
Turkey refuses to extradite Iraqi vice-president: deputy PM
Turkey will not extradite Iraq's fugitive Vice President Tareq al-Hashemi, who is being tried in absentia in Baghdad accused of running a death squad, a senior official was quoted as saying on Wednesday.

"We will not extradite someone whom we have supported since the very beginning," deputy prime minister Bekir Bozdag was quoted as saying by the Anatolia news agency.

His comments came a day after Interpol issued an international Red Notice for the arrest of Hashemi, one of Iraq's top Sunni Arab officials, on suspicion of "guiding and financing terrorist attacks".

"(Hashemi) is currently in Turkey for health reasons," Bozdag said.


Absolutely. His health could be in danger if he returns to Iraq.
Posted by: tipper || 05/09/2012 10:57 || Comments || Link || E-Mail|| [6467 views] Top|| File under:
Turkey Bails Out Iran with Gold
Turkey is bailing out Iran and Arab Spring countries with huge amounts of gold exports that have boosted its trade balance.

Iran and countries facing Arab Spring rebellions have bought hundreds of millions of dollars worth of gold from Turkey as they try to protect their wealth from depreciating currencies. The Iranian rial has plummeted following tighter sanctions posed by the United States.

Turkey's exports of gold, jewelry and precious metals to Iran jumped last month by more than 35 times than in March 2011, reaching $480 million, according to statistics reported by Bloomberg.

Its balance of trade this year has improved by $4.3 billion, partly due to the gold exports, a research company told Balkan.com.

Turkey's assistance to Iran is in direct opposition to the Obama administration's efforts to punish the Iranian economy, dependent on oil exports, until it cooperates with the United Nations and allow full inspections of its nuclear facilities.

So far this year, Turkey has exported more than $1 billion in gold and precious metals, and Bloomberg reported that an Istanbul Gold Exchange official estimates the government has nearly 5,000 tons of gold – worth $265 billion – "stashed under their pillows."
Posted by: tipper || 05/09/2012 10:17 || Comments || Link || E-Mail|| [6473 views] Top|| File under:
India-Pakistan
Lal Masjid operation: SC moved for registering cases against 22 persons
[Dawn]
A former nazim


...small time big shot, the chief elected official of a local government in Pakistan, such as a district, tehsil, union council, or village council...


of Jamia Hafsa on Monday approached the Supreme Court seeking direction to the police to register cases against 22 persons, including former President Pervez Perv Musharraf


... former dictator of Pakistain, who was less dictatorial and corrupt than any Pak civilian government to date ...


and ex-Prime Minister Shaukat Aziz for their alleged role in the killing of innocent people and desecration of the holy Koran during the Lal Masjid operation in the year 2007.

On May 4, separate complaints were lodged by 11 people against the 22 persons with the Aabpara police. The police registered the complaints in its daily diary and issued separate numbers to the complainants.

The police also sent the complaints to its prosecution department for legal opinion.

When contacted, Advocate Tarqi Asad, the counsel for petitioner Maulana Abdul Qayyum, the former nazim and teacher of the seminary, said a request was also made to the apex court to take up the matter on Tuesday (today) when another identical petition would be heard.


The petition named as respondents the secretary interior, inspector general of Islamabad police and the station house officer (SHO) of Aabpara. The court was requested to order the SHO to register criminal cases against those responsible for the deaths of the innocent persons and desecration of the holy Koran.

"Deaths caused during the operation were in violation of Articles 9, 10, 10-A and 14 of the constitution. Besides, desecration of the holy Koran is against the sentiments of

Mohammedan

s and a violation of Article 20," the petition said.

It stated that as per finding of the apex court on October 2, 2007, 103 bodies had been recovered from the premises out of which only 16 could be identified. The remaining were handed over to their families, but 12 of them were not accepted due to lack of identification.

The petitioner added that as per statements of principal Majida Younus alias Umme Hassan and a former student of Jamia Hafsa, Ayesha, recorded in the same court order, about 1,300 orphan students were on the premises who remained untraceable. "The number of those killed was very high but only 103 deaths were admitted by the respondents."

The petitioner stated that in the court's order it was also admitted that 662 persons were tossed in the clink
Keep yer hands where we can see 'em, if yez please!
and later released. "But the fact is that most of them were never released and they were either killed or are still in detention."

The claim can be verified from the statement of one of the legal heirs of the victims, Ghulam Mohammad that he had seen his son when he was tossed in the clink
Keep yer hands where we can see 'em, if yez please!
but his whereabouts was never known afterwards.

The petitioner claimed that another man -- Muzammil Shah -- had informed the court during the last hearing that his son Mohammad Ali was alive till July 6, 2007, but after that nothing was known about him.

In view of the order, legal heirs of the victims had been filing applications with the police and civil authorities from time to time requesting them to register criminal cases against the responsible persons. However,


if you can't say something nice about a person some juicy gossip will go well...


they were told that only the Ministry of Law and Justice could allow registration of such cases.

The petitioner pleaded that FIR be registered on charges of murder and desecration of the holy Koran against the former president and prime minister as well as Chaudhry Shujaat Hussain, former federal and state ministers Mohammad Ali Durrani and Tariq Azeem, former religious affairs minister Ijazul Haq, former interior minister Aftab Ahmed Sherpao, former foreign minister Khurshid Kasuri, former Chief Minister Punjab Chaudhry Pervaiz Elahi, former environment minister Faisal Saleh Hayat, director crisis management cell Javaid Iqbal Cheema, General (retired) Javed Majeed, then director general (operation) Rangers General Hussain Mehdi, former secretary interior Syed Kamal Shah, former IGP Islamabad Iftikhar Ahmad, former deputy commissioner Islamabad Chaudhry Mohammad Ali, former SSP Islamabad Capt (retired) Zafar Iqbal, former chief commissioner Islamabad Khalid Pervaiz, former DIG Islamabad Shahid Nadeem Baloch, former DG ISPR Waheed Arshad, former chairman CDA Kamran Lashari and those who participated in the operation.

Besides, the petitioner also prayed the court to set aside the December 27, 2011, agreement signed between Umme Hassan and the government under which the victims' families would not make any claim or get any case registered against anyone in future.
Posted by: Fred || 05/09/2012 00:00 || Comments || Link || E-Mail|| [6461 views] Top|| File under: Govt of Pakistan
Pakistan militants vow holy war for bin Laden
[Daily Nation (Kenya)] Militants in Pakistain's North
Wazoo on Tuesday distributed pamphlets pledging holy war to mark the first anniversary of the killing of the late Osama bin Laden


... who abandoned all hope when he entered there...


, albeit a week late.

Masked

hard boyz

armed with assault rifles handed out copies of the pamphlet from pick-up vehicles in Miranshah
... headquarters of al-Qaeda in Pakistain and likely location of Ayman al-Zawahiri. The Haqqani network has established a ministate in centered on the town with courts, tax offices and lots of madrassas...
, the main town of the tribal district that has become known as Pakistain's premier Al-Qaeda and Taliban hub.

"Let us pledge today that we will continue our jihad (holy war) and sacrifice our lives and property in the way of Allah like Sheikh Osama did," it said, unsigned and dated May 2, the anniversary of the Al-Qaeda leader's killing by US troops.

"Today, a year since Sheikh Osama bin Laden embraced martyrdom, the enemy America is repenting. It is facing defeat and Pakistain's future is also bleak," it said.

The pamphlet distribution followed two days of rare fighting between troops and Islamist

hard boyz

in Miranshah that killed 19 soldiers and civilians, officials said.

Gunbattles in North Waziristan are relatively rare because of an agreement between

snuffies

and the military not to attack each other.

Pakistain has resisted US pressure to conduct a major offensive in the district, saying it is too overstretched fighting homegrown

snuffies

elsewhere in the tribal belt.

Posted by: Fred || 05/09/2012 00:00 || Comments || Link || E-Mail|| [6472 views] Top|| File under: al-Qaeda in Pakistan
Government has made 'fake' cases against us: Shahzain Bugti
[Dawn] Jamhoori Watan Party (JWP) provincial president Shahzain Bugti claimed on Tuesday that the government had created fraudulent cases against him and his lover companions, DawnNews reported.

Speaking to media representatives after being presented before a sessions court in Quetta, Bugti said that the government was launching a propaganda campaign by registering fake cases against them.

He accused that three of his lover companions, who were said to have been 'kidnapped' from Bloody Karachi


...formerly the capital of Pakistain, now merely its most important port and financial center. It may be the largest city in the world, with a population of 18 million, most of whom hate each other and many of whom are armed and dangerous...


by law enforcement agencies, were wrongly associated with the resistance movement in Lyari.

Moreover, he accused the intelligence agencies of kidnapping two more of his fellows.

The court subsequently adjourned the session till May 14 after a brief hearing. Bugti will be presented again in court in the next hearing along with his lover companions.

In 2010, Bugti and his lover companions were taken into custody by Frontier Corps (FC) personnel on charges of carrying illegal arms in their vehicles. A sessions court had released them on bail.

However,


man does not live by words alone, despite the fact that sometimes he has to eat them...


on 28 April 2012, Bugti, along with 26 guards, was set to sit in solemn silence in a dull, dark dock, in a pestilential prison with a life-long lock
I ain't sayin' nuttin' widdout me mout'piece!
again after a meeting at his residence with Balochistan



...the Pak province bordering Kandahar and Uruzgun provinces in Afghanistan and Sistan Baluchistan in Iran. Its native Baloch propulation is being displaced by Pashtuns and Punjabis and they aren't happy about it...


Home Minister Mir Zafarullah Zehri following arrest warrants issued against him in the arms smuggling case.

Posted by: Fred || 05/09/2012 00:00 || Comments || Link || E-Mail|| [6459 views] Top|| File under: Baloch Liberation Army
Israel-Palestine-Jordan
12,000 troops take part in Jordan war games: U.S
The U.S. military said on Wednesday that 12,000 soldiers from 17 countries are taking part in this month's military exercises in Jordan, seeking to enhance their abilities to meet "security challenges."

"The tactical execution of Eager Lion 2012 exercise will officially start on May 15," Major Robert Bockholt, public affairs officer at Special Operations Command Central, told AFP.

"Eager Lion is an annual, multinational exercise designed to strengthen military-to-military relationships through a joint, whole-of-government, multinational approach integrating all instruments of national power to meet current and future complex national security challenges."

Bockholt did not say name the countries, which include US ally Jordan.

"We acknowledge the right of each participating country to announce their participation in the exercise on their own terms," he said.

In April, the US Department of Defense said the exercise would be held from May 7 to May 28.

Bockholt said participants were gathering in Jordan from Monday to prepare for the land, sea and air exercise, which will be held in "various training locations."

"In all, there are more than 12,000 service members participating in the exercise," he said.

Some local media reports have speculated that the war games are linked to the unrest in neighboring Syria, saying the troops seek to secure Jordan's border.

"Execution of Eager Lion 2012 is not connected to any real-world event. It has nothing to do with Syria. It is just a coincidence," Bockholt said.

The war games come as Jordan's Special Operations Forces Exhibition is under way, displaying new technologies by defense manufacturers around the world.

Jordan is a major beneficiary of US military and economic aid, with Washington granting Amman $2.4 billion (1.85 billion euros) in the past five years, according to official figures.


Posted by: tipper || 05/09/2012 08:55 || Comments || Link || E-Mail|| [6460 views] Top|| File under:
Iran Hails Syria Vote as Step towards Reform
[An Nahar] Iran said on Tuesday parliamentary elections in Syria held by the regime of Hereditary President-for-Life Bashir Pencilneck al-Assad


Supressor of the Damascenes...


was a step towards reform, but expressed regret the vote was shunned by opposition groups.

Foreign ministry

front man

Ramin Mehmanparast told

news hound

s in his weekly briefing that "the vote is the second step the Syrian government is taking in the path of reform," after Assad's promise of launching reforms.

Syria is the main Middle East ally of the Islamic republic, which has pledged its support to beleaguered Assad who has been facing a deadly revolt against his regime since mid-March 2011.

"Syrian people's participation in the elections shows a great understanding for resolving their internal affairs through peaceful measures," Mehmanparast said.

Syrians voted Monday in the country's first "multiparty" parliamentary elections, dismissed by the opposition as a sham, in five decades against the backdrop of a violent crackdown by Assad's autocratic regime on protesters.

The vote, also criticized by U.N. chief
the ephemeral Ban Ki-moon


... of whom it can be said to his credit that he is not Kofi Annan...


, was held despite the unrest sweeping the country, which according to U.N. estimates has left more than 9,000 people killed so far.

People cast their ballots in Damascus


...Capital of the last overtly fascist regime in the world...


neighborhoods and in other regions, while in opposition strongholds residents boycotted the vote who instead held protests and a general strike.

Mehmanparast expressed regret about the boycott, and urged world powers and regional countries critical of Assad to let a hard-won truce brokered by international peace envoy, Kofi Annan

...Ghanaian diplomat who served as the seventh and so far the worst Secretary-General of the UN. Annan and the UN were the co-recipients of the 2001 Nobel Peace Prize for something or other that probably sounded good at the time. In December 2004, reports surfaced that Kofi's son Kojo received payments from the Swiss company Cotecna, which had won a lucrative contract under the UN Oil-for-Food Program. Kofi Annan called for an investigation to look into the allegations, which stirred up the expected cesspool but couldn't seem to come up with enough evidence to indict Kofi himself, or even Kojo...
, be implemented.

Posted by: Fred || 05/09/2012 00:00 || Comments || Link || E-Mail|| [6460 views] Top|| File under: Govt of Syria
Aoun to Jumblat: Remain Silent, I Have the Right to Put You on Trial
[An Nahar] Free Patriotic Movement


Despite its name a Christian party allied with Hizbullah, neither free nor particularly patriotic...


leader MP
Michel Aoun


...a wholly-owned subsidiary of Hizbullah...


slammed on Tuesday Progressive Socialist Party leader MP Walid Wally Jumblat
...
Druze politician, head of the Progressive Socialist Party, who's been on every side in Leb at least four times. He'll sell you his friends for a dollar, but family comes higher because of shipping and handling...
's recent criticism against him, telling him to exercise some humility and accusing him of being disrespectful.

He said after the Change and Reform bloc's weekly meeting: "You should remain silent. I have the right to put you on trial and strip you of your immunity."

"I only speak the truth and he only seeks to insult me," he declared.

A dispute has erupted between the two MPs in light of Jumblat's accusation that Aoun is leading a movement that is "crippling everything in

Leb

."

The FPM leader responded to the accusation on Saturday by labeling the Druze chief as a liar.

Jumblat retaliated on Sunday by saying: "What can I say to the one who cursed us yesterday, I will not say anything ... but I'm very dismayed by those who allowed him to dig up the graves of the past, I'm very dismayed by those who do not respect my centrist position."

Addressing Jumblat, Aoun remarked: "You and your ministers are attacking me because of my demand for proportional representation in the electoral law."

"You are better off remaining silent. It's rude for you to accuse me of theft and lies. Society does not accept such base claims," he continued.

"We have suffered a lot because of you," stressed the FPM leader.

The March 8 forces


... the opposition to the Mar. 14th movement, consisting of Hizbullah and its allies, so-called in commemoration of their Mar. 8th, 2006 demonstration of strength in Beirut ...


is advocating the adoption of proportional representation for the parliamentary electoral law, while the March 14-led opposition has voiced its objection to it.

Jumblat has also slammed the call, saying that it is aimed at limiting his political weight.

Concerning the dispute over the government's extra-budgetary spending, Aoun renewed his accusation against President Michel Suleiman


...before assuming office as President, he held the position of commander of the Leb Armed Forces. That was after the previous commander, the loathesome Emile Lahoud, took office as president in November of 1998. Likely the next president of Leb will be whoever's commander of the armed forces, too...


, holding him responsible for the failure to approve the $5.9 billion spending bill.

"I was informed by some institutions that they are facing financial difficulties because of the president has failed to sign the bill," he revealed.

Cabinet members are at loggerheads over a $5.9 billion spending bill that would legalize the allocation of funds made by Premier
Najib Miqati's cabinet.

While the FPM, Amal and Hizbullah have pressured Suleiman to sign the bill into law over parliament's failure to adopt it, ministers loyal to Jumblat have defended the head of state in his decision not to.

Suleiman claims that the bill includes violations that should be amended by taking into consideration the remarks made by the parliamentary finance and budget committee.

The failure to approve the bill has threatened to withhold the salaries of Lebanese civil servants although Finance Minister Mohammed Safadi gave assurances that the employees would receive their wages.

Posted by: Fred || 05/09/2012 00:00 || Comments || Link || E-Mail|| [6460 views] Top|| File under: Hezbollah
Who's in the News
34
[untagged]
5
al-Qaeda in Arabia
4
Arab Spring
4
al-Qaeda in Pakistan
3
Govt of Syria
3
al-Shabaab
3
Govt of Pakistan
2
Lashkar-e-Islami
1
Pirates
1
PLO
1
Taliban
1
TNSM
1
TTP
1
al-Qaeda
1
Baloch Liberation Army
1
Boko Haram
1
Global Jihad
1
Govt of Iran
1
Govt of Iraq
1
Hezbollah
Bookmark
E-Mail Me
The Classics
The O Club
Rantburg Store
The Bloids
The Never-ending Story
Thugburg
Gulf War I
The Way We Were
Bio
Merry-Go-Blog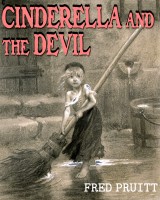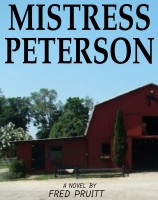 On Sale now!


A multi-volume chronology and reference guide set detailing three years of the Mexican Drug War between 2010 and 2012.

Rantburg.com and borderlandbeat.com correspondent and author Chris Covert presents his first non-fiction work detailing the drug and gang related violence in Mexico.

Chris gives us Mexican press dispatches of drug and gang war violence over three years, presented in a multi volume set intended to chronicle the death, violence and mayhem which has dominated Mexico for six years.
Click here for more information


Meet the Mods
In no particular order...


Steve White
Seafarious
Pappy
lotp
Scooter McGruder
john frum
tu3031
badanov
sherry
ryuge
GolfBravoUSMC
Bright Pebbles
trailing wife
Gloria
Fred
Besoeker
Glenmore
Frank G
3dc
Skidmark
Alaska Paul



Better than the average link...



Rantburg was assembled from recycled algorithms in the United States of America. No trees were destroyed in the production of this weblog. We did hurt some, though. Sorry.
3.235.60.144

Help keep the Burg running! Paypal: