Afghanistan
11 Finance Ministry Personnel Detained Over Corruption Charges
Eleven employees of Afghanistan's Ministry of Finance were incarcerated
Drop the rosco and step away witcher hands up!
Saturday after being accused of embezzling 25 million Afghanis (US$520,000).

The embezzled money was related to district development projects, the Afghan Anti-Corruption Prosecution Office chief Abu Baker Rafiee said.

"11 people were set to sit in solemn silence in a dull, dark dock, in a pestilential prison with a life-long lock
Please don't kill me!
in connection with the embezzlement of 25 million Afghanis - four others are still under investigation," Rafiee said.

"Some high ranking government personnel and a woman were among those set to sit in solemn silence in a dull, dark dock, in a pestilential prison with a life-long lock
Please don't kill me!
."He declined to name the personnel.

The money was being embezzled through district-level development projects in 11 districts. The provinces were not named.

This comes as Head of the High Office of Oversight and Anti Corruption Azizullah Lodin accused Afghan Minister of Energy and Water of land grabbing.
Posted by: trailing wife || 05/06/2012 00:00 || Comments || Link || E-Mail|| [6466 views] Top|| File under:
Closing Schools Only Benefits Afghanistan's Enemies: Karzai
Afghanistan's Caped President

Hamid Maybe I'll join the Taliban Karzai
... A former Baltimore restaurateur, now 12th and current President of Afghanistan, displacing the legitimate president Rabbani in December 2004. He was installed as the dominant political figure after the removal of the Taliban regime in late 2001 in a vain attempt to put a Pashtun face on the successor state to the Taliban. After the 2004 presidential election, he was declared president regardless of what the actual vote count was. He won a second, even more dubious, five-year-term after the 2009 presidential election. His grip on reality has been slipping steadily since around 2007, probably from heavy drug use...
has warned the Taliban against forcing schools to close in Afghanistan saying it only harmed the country's people, not the "foreigners".

Karzai in a radio address Friday said that the education of children was the way ahead for progress and prosperity in the country.

"Preventing Afghan children from having an education does not harm foreigners - it is affecting the people of Afghanistan," he said.

After news last week that more than 100 schools in Ghazni have closed after receiving threats or after students left out of fear, Karzai called for the closures to stop.

"In reality, you are depriving your children of an education and the enemies benefit from this. You should put an end to the closure of schools," he said.

Afghanistan's Ghanzi province parliamentary representatives recently claimed that more than 100 schools in the province have closed in the face of escalating unrest and are concerned more will follow.

However,


the difference between stupidity and genius is that genius has its limits...


an official from the Ministry of Education refuted the claim, saying the schools did not close, but rather students have quit.

The Ghanzi parliamentarians said they have called on security forces to try to re-open the schools, but it was proving difficult.

According to provincial officials, there are 633 schools in Ghazi, 40 percent of which are girls schools.

Hard-line Islamists in Afghanistan have previously issued violent threats against girls' schools and school teachers because they believe that Sharia law does not allow females to be given a school education.
Posted by: trailing wife || 05/06/2012 00:00 || Comments || Link || E-Mail|| [6467 views] Top|| File under:
Africa North
Situation tense but under control in Egypt
CAIRO: The army deployed around Cairo's Defense Ministry yesterday to deter protesters after a soldier died and 373 people were wounded in clashes during protests against the ruling generals, less than three weeks before a presidential vote.

Cleaners swept up debris after Friday's violence in the Abbasiya where streets were calm but strewn with rocks and other projectiles hurled by protesters at troops, who fired teargas and charged the crowd to drive them from the ministry.

It was the second time in a week that clashes had erupted near the ministry where protesters had gathered to vent their anger over the army's handling of Egypt's troubled transition from army rule to civilian government. Eleven people were killed on Wednesday.

The New York-based Committee to Protect Journalists said 18 journalists had been assaulted, injured or arrested while covering the clashes.

"We call on the ruling Supreme Council of the Armed Forces to identify the attackers and bring them to justice immediately, as well as to release journalists in custody," Mohamed Abdel Dayem, CPJ's Middle East and North Africa program coordinator, said in a statement issued late Friday. A

presidential election, which starts on May 23-24, will choose a replacement for Hosni Mubarak, who was toppled in February last year. Generals have governed since then but their rule has been punctuated by violence and political bickering.

Many protesters who gathered near the ministry were Salafists furious that a candidate they backed for president was disqualified from the race. Liberals and others were also there, accusing the army of seeking to manipulate or delay the vote.

The military has dismissed those allegations, insisting it will stick to its timetable of handing over power to a new president by July 1, or even earlier in the unlikely event of an outright winner in the first round of voting this month."Our mission ends with a successful handover of power, and we will not let anyone change the declared schedule," an army source told the website of the state-owned Al-Ahram daily.

The authorities detained more than 170 people in connection with Friday's violence after the army warned protesters a day earlier it would not tolerate threats to any of its installations. The funeral for the soldier killed was scheduled for later yesterday, state media reported.

Troop carriers and soldiers formed cordons protecting the area around the ministry and deployed at nearby installations belonging to the army, which for the first time in six decades faces the prospect of a president who has not been plucked from its senior ranks.

Many of the protesters have called for the army to step aside sooner than planned. Scenes of troops beating protesters with sticks in anti-army demonstrations in recent months have angered many Egyptians, who expect the generals to wield their influence from behind the scenes even after a formal handover.

But many other Egyptians are equally frustrated at the protesters, accusing them of stirring up trouble on the streets and helping drive the economy to the brink of a balance of payments crisis. The nation's foreign reserves have plunged.
Posted by: Steve White || 05/06/2012 00:00 || Comments || Link || E-Mail|| [6477 views] Top|| File under:
Arabia
Saleh relative quits Yemen Army post
SANAA: A nephew of former Yemeni leader Ali Abdullah Saleh has resigned from his post as commander of an elite military unit, officials said yesterday, part of a drive by the country's new US-allied government to unite its army in order to fight Al-Qaeda.

UN envoy Jamal Benomar told Reuters that Tariq Saleh, who earlier headed the Presidential Guard, had relinquished his new post as head of the 3rd Republican Guard brigade. The unit is one of the strongest and best-equipped brigades in the military and overlooks the capital Sanaa.

"Gen. Abdulrahman Al-Halili has taken over from Tariq and is now fully in charge of the 3rd Brigade," a senior Yemeni official said, confirming the resignation.

Defense Ministry officials said Tariq Saleh had retired and would not be taking other military posts.

His departure is a success for President Abd Rabbu Mansour Hadi who has been trying to draw a line under more than a year of political turmoil in Yemen by distancing his predecessor's relatives from power and restructuring the army.

He replaced nearly 20 officers last month, including Air force Chief Mohammed Saleh Al-Ahmar, the former president's half-brother. Ahmar had initially refused to step down, besieging the capital's airport and grounding all flights in protest at the decision to demote him. He later accepted his new post as assistant to the defense minister.

Benomar, who helped push through the plan under which Saleh left office after more than a year of popular unrest, persuaded the former president to secure his half-brother's compliance with Hadi's directive, a government official has said.

Saleh's son Ahmed and nephew Yahya remain in place as heads of other important military units.
Posted by: Steve White || 05/06/2012 00:00 || Comments || Link || E-Mail|| [6471 views] Top|| File under:
The Grand Turk
Victory near, Turkey's PM tells refugees
Now that Erdogen has the refugees, what is he going to do with them? Assad is going nowhere and I'm sure he won't let the refugees back. In fact his strategy seem to be to send much more to Erdogens welcoming arms.


Treated to a hero's welcome, Turkey's prime minister has met Syrian refugees for the first time since his country opened its doors to tens of thousands of Syrians fleeing their government's crackdown on a popular uprising.

Recep Tayyip Erdogan vowed on Sunday to defend the rights of the Syrian people, saying they were close to achieving success. He was greeted by joyous Syrians at the largest refugee camp near the border.

Erdogan has urged Syrian President Bashar Assad to quit and has encouraged the Syrian opposition to unify and present a credible political alternative. His visit to the border region comes before a parliamentary election in neighbouring Syria, where the government's heavy-handed reaction to civilian protests more than a year ago is threatening to spawn a full-scale militarised conflict.
Advertisement: Story continues below

"Bashar is losing blood day by day," Erdogan said in an address to thousands of joyous Syrians at the camp near the town of Kilis. "Sooner or later, those who have oppressed our Syrian brothers will be accounted for before their nation. Your victory is close."
Posted by: tipper || 05/06/2012 13:21 || Comments || Link || E-Mail|| [6474 views] Top|| File under:
India-Pakistan
PPP allies ask Nawaz to behave responsibly
They also asked the tiger to exchange his stripes for spots...

ISLAMABAD: Coalition partners of the PPP said the PML-N's announcement of holding a long march was an "irresponsible decision" in the present political situation.

Speaking to the media, PML-Q leader Chaudhry Shujaat Hussain said on Saturday PML-N President Nawaz Sharif should get rid of his confusion about the politics of long march and avoid destabilising the democratic process. He said Nawaz Sharif should wait for the detailed judgement of the Supreme Court in the contempt of court case against Prime Minister Yousaf Raza Gilani.

MQM leader Haidar Abbas also said the prime minister still had the right to appeal in the case. Rizvi told a private news channel that democracy gave every political party the right to protest to highlight its stance, but responsibilities should be taken into consideration and assembly sessions should not be halted. Slamming the PML-N's decision of holding a long march, the ANP's Afrasiab Khattak told a news channel that if any party was considering a change in the country, it should be brought through a democratic and constitutional way.
Posted by: Steve White || 05/06/2012 00:00 || Comments || Link || E-Mail|| [6467 views] Top|| File under:
Drone strikes to go on despite Pakistan's opposition: US
LAHORE: The US will continue to launch drone strikes against militant sanctuaries in Pakistan even if Islamabad keeps opposing them, US Defence Secretary Leon Panetta said.

While Panetta declined to be more specific when asked about the unmanned vehicles because they "remain covert operations", he said in an interview on Bloomberg Television's 'Conversations with Judy Woodruff' airing this weekend, "The United States was attacked on 9/11, and we know who attacked us."

"We know that al Qaeda was behind it," Panetta said, adding, "And we are going to do everything we can, use whatever operations we have to, in order to make sure that we protect this country and make sure that that kind of attack never happens again."

Told that sounded as if he meant drone attacks would continue, Panetta said, "The United States is going to defend itself under any circumstances."

Panetta said in the interview that Afghanistan was on the path toward stability "so that US and coalition forces could withdraw".


Stability? He said that with a straight face? Boy howdy, he's good...

The country's military and police forces last year "were operational, they were involved in the battle and they've continued to do a great job in providing security", Panetta said.

"The Taliban is resilient," Panetta said. "They're going to be there. They're going to continue to attack. We do have problems obviously with Afghanistan corruption. So I don't think we ought to take anything for granted."
Posted by: Steve White || 05/06/2012 00:00 || Comments || Link || E-Mail|| [6479 views] Top|| File under:
Nuggets From The Urdu Press
Ch Nisar Ali Khan ISI agent
Chief Editor Khushnood Ali Khan wrote in Jinnah that in a recent TV discussion Tehrik Insaf leader Javed Hashmi had stated that PMLN leader Ch Nisar Ali Khan was an ISI agent. The writer asked as to why Hashmi had to disclose this crucial fact after the retirement of the ISI chief General Pasha, and not before?
 
Yasin Malik has 'stuff' on Mansoor Ijaz
Indian administered

Kashmire

leader Yasin Malik
...
chairman of one of the two factions of Jammu Kashmir Liberation Front. JKLF is a Kashmiri nationalist organization founded in Birmingham, UK in 1977. Branches weren't actually established in Kashmir for another ten years. It has the usual demands for separation of J&K from secular India so it can become an independent Islamic rathole. It seems to have no interest in Pak Kashmir breaking away to join it. In 1994 Malik renounced violence after he was released from jail and from that point he and his organization pursued peaceful means to impose their will on the region...
was quoted in Jinnah as saying that if the Court in Pakistain allowed him to speak before it about Mansoor Ijaz in the Memo case then on the basis of his information the case would be soon resolved. Yasin Malik had been earlier put in contact by Mansoor Ijaz with the RAW chief in India. Daily Express added that Yasin Malik claimed that he knew so much about the memorandum of Mansoor Ijaz that in no time he will be proved liar (jhoota) if Yasin Malik was allowed to depose before the Court.
 
Our wrong thinking about America
Columnist Nazeer Naji wrote in Jang that Pakistain parliamentary committee on foreign policy was created with the thinking that America was mysteriously dying to retain relations with us by the committee had no idea of what America thought about Pakistain. In the US Pakistain was the most distrusted country with whom future relations would be tied to guarantees. Those who have no experience of governance in Pakistain were shouting against America but others know that a break with the US will damage Pakistain and neither China nor Iran will help Pakistain survive this break.
Bangladesh is not secular!
Famous columnist Abdul Qadir Hasan wrote in Express Bangladesh had been reverted to secularism by the Supreme Court but in reality the country was still Islamic. This was proved when a Pak batsman, after scoring a century, prostrated himself on the ground and said his thanks to Allah. On seeing this, the Bangladeshi spectators cried Allahu Akbar in one voice.


Mangal Bagh killed in Khyber
According to Nawa-e-Waqt warlord of Khyber Agency and Amir of Lashkar Islam gang of warriors was killed fighting Pak troops, as claimed by IG Khyber-Pakhtunkhwa


... formerly NWFP, still Terrorism Central...


. Earlier Mangal Bagh
...a former bus driver, now head of the Deobandi bandido group Lashkar-e-Islam and the Terror of

Khyber Agency

...
was involved in fighting other terrorist elements in the agency including Taliban. Lashkar Islam announced that Mangal Bagh was not killed but was alive and still fighting.
 
'Took money but didn't touch it!'
Pak cricketer tossed in the clink
You have the right to remain silent...
in the UK for match-fixing Muhammad Amir told Express that he had been tricked by his captain Salman Butt into agreeing to take money for delivering no-balls; but the money he took he did not touch. He did not clarify what he would finally do with money he had decided not to touch or whether he would allow anyone else to touch it.
 
Rich politicians of Pakistain
Daily Express reported that chief minister Balochistan



...the Pak province bordering Kandahar and Uruzgun provinces in Afghanistan and Sistan Baluchistan in Iran. Its native Baloch propulation is being displaced by Pashtuns and Punjabis and they aren't happy about it...


Raisani had assets worth Rs 23 crore, Waseem Sajjad had assets valued at Rs 17 crore, SM Zafar and Babur Ghori Rs 15 crore while Ch Shujaat had assets worth Rs 17 crore. Babar Awan of PPP owned Rs 10 crore, Arbab Raheem Rs 6 crore, Bashir Bilour Rs 11.75 crore, and PPP's Nayyar Bukhari had Rs 18 lakh.
 
Imran Khan and disorder in Bahawalpur
Daily Jang reported that Imran Khan

... aka Taliban Khan, who ain't the sharpest bulb on the national tree...
's Tehrik Insaf held a meeting in Bahawalpur but after the meeting was over the supporters of the party went berserk and caused the chairs to be thrown around and sent their cushions flying in the air. It was not known what angered the crowd into inflicting costs on the party they loved.


Barbie says, "Temper tantrums are fun!"

Eunuchs to get jobs in Pakhtunkhwa
Daily Jang reported that the ANP government in Khyber-Pakhtunkhwa had decided to open a variety of jobs for the eunuchs of the province. The various sectors of the government establishment will carry reserved seats for the eunuchs and see to it that normal civil servants got used to seeing the third sex in their midst without getting upset.


How will anyone know, if they wear business clothes like everyone else? 

Al Zawahiri asks Paks to rise against rulers
Quoted in Nawa-e-Waqt Al
Zawahiri
... Formerly second in command of al-Qaeda, now the head cheese, occasionally described as the real brains of the outfit. Formerly the Mister Big of Egyptian Islamic Jihad. Bumped off Abdullah Azzam with a car boom in the course of one of their little disputes. Is thought to have composed bin Laden's fatwa entitled World Islamic Front Against Jews and Crusaders. Currently residing in the North Wazoo area. That is not a horn growing from the middle of his forehead, but a prayer bump, attesting to how devout he is...
leader of Al Qaeda stated that Pak rulers were renegades because Islamabad was enslaved to America on the resumption of NATO


...the North Atlantic Treaty Organization. It's headquartered in Belgium. That sez it all....


supply route. Jang reported that the Taliban had threatened to kill the parliamentarians who had recommended that Pakistain should reopen the supply route. In Lahore Hafiz Muhammad Saeed



...who would be wearing a canvas jacket with very long sleeves anyplace but Pakistain...


of Jamaat-ud-Dawa


...the front organization of Lashkar-e-Taiba...


condemned the planned resumption of the supply route while Munawwar Hasan of Jamaat Islami vowed to stop the route resumption.
 
Punjab education gets off computerisation
Daily Jang reported that Lahore High Court had asked the educational boards of the Punjab to give up trying to computerise the exam system because the computers were unreliable in an environment where electricity connections were not to be trusted.


A trenchant point. Have they talked to their BFF China about donating some solar panels to the cause?

The recent past showed the boards helpless in the face of lack of computer literacy among its bureaucracy, failing a lot of students who had actually passed with high marks and giving distinctions to those who had failed.


Perhaps it should be determined how many of its bureaucracy actually know their alphabet...

General Kayani and Imran Khan
Famous columnist Haroon Rasheed wrote in Jang that he could foretell that when Imran Khan wins a completely fair elections in the days to come he would be face to face with the Army Chief General Kayani


... four star general, current Chief of Army Staff of the Mighty Pak Army. Kayani is the former Director General of ISI...


but neither will the general ask him for favours of concession on authority nor will Imran Khan yield to him. There will no conflict between the two and the other two institutions - the administration and the judiciary - will undergo a complete reform.
 
American ambassador bribed 35

Learned Elders of Islam


A front-page item in Jinnah said that after the American attack on Salala checkpost the American ambassador Mr Munter invited a group of

Learned Elders of Islam

from the same school of thought and gave them presents on the pledge that they would keep their mouths shut on the event. This happed in December 2011 at Islamabad G/6/1 sector. The meeting and the gifts received are being investigated.
 
CR Aslam and Iraq war
Published in magazine Naya Zamana a writer recalled that after the start of invasion of Iraq by America, a meeting was held in Lahore where communist leader CR Aslam told the audience that Saddam Hussein was a greater threat to the region and that his invasion of Kuwait was far more dangerous than the US invasion. After some of those present disagreed with him, he became angry.


 Waitaminute -- was the Communist Leader actually correct? Truly we live in an age of miracles!

ISI, Haqqani network and Dawood Ibrahim
Monthly Naya Zamana quoted Indian minister Chidambram as saying that America's revelation about the ISI having contacts with the Haqqani Network was nothing new for India which always knew that ISI was working with the Haqqanis and underworld don Dawood Ibrahim.


 Yes. So did America. It was only the ISI that was surprised to discover that they haven't been fooling anyone.

Don't mess with Afghanistan!
Reported in Naya Zamana Pakhtunkhwa Milli Awami Party leader Mehmud Khan Achakzai stated that the Afghan problem would be ended in short order if the ISI chose to stop interfering there. He said peace in Pakistain and Afghanistan could be re-established in one month if Pakistain stopped interfering.


So true. Clearly, Mr. Khan is a brilliant man.
Posted by: trailing wife || 05/06/2012 00:00 || Comments || Link || E-Mail|| [6474 views] Top|| File under:
Israel-Palestine-Jordan
Abbas Seeks Arafat Documents In Tunisia
(Ma'an) -- President the ineffectual Mahmoud Abbas


... a graduate of the prestigious unaccredited Patrice Lumumba University in Moscow with a doctorate in Holocaust Denial...


has demanded that the archive of late Paleostinian leader Yasser Arafat be handed over to his care, Israeli media reported Thursday.

Israel's Ynet news service reported that the documents, currently in Tunisia, contain information on planned attacks and funding sources of as well as negotiations with Israel.

According to the report, Abbas filed an official request with the Tunisian government to have the documents transferred over to him. Other reports say he wants an electronic copy.

Arafat had previously refused to transfer the documents due to security concerns, Ynet said.

Posted by: || 05/06/2012 07:35 || Comments || Link || E-Mail|| [6477 views] Top|| File under: Palestinian Authority
Syria-Lebanon-Iran
Russia to Keep Supporting Syrian Peace Settlement Plan
Russia will keep backing the peaceful settlement plan in Syria, Foreign Minister Sergei Lavrov said on Saturday.

The Russian Foreign Ministry said Lavrov and UN special envoy Kofi Annan had a telephone conversation on the latter's initiative earlier on Saturday.

"Annan informed Lavrov of his efforts designed to achieve peaceful settlement in Syria," the statement said. "Annan thanked the Russian side for assistance."

The ceasefire agreement between the armed Syrian opposition and government troops brokered by Annan was signed on April 12 but has been repeatedly violated since.

Lavrov also said arms smuggling to Syria is inadmissible.

"Arms smuggling to Syria is inadmissible as it destabilizes the situation in the country and region in general," he said.

Russia supplies Syria with a variety of weapons including anti-ship and air-defense missiles, armored vehicles and aircraft. Russia earlier said that it sold arms to Syria in accordance with existing contracts but that these deliveries were not in contravention of any international agreements.

Annan's representative said in Geneva on Friday that the ceasefire agreement was producing the desired effect, slowly but surely. He urged patience and said the plan implementation would take time as the crisis in Syria has been going on for over a year now.

More than 9,000 people have been killed in Syria since the outbreak of the popular uprising against President Bashar al-Assad in March, 2011, the UN said.

Moscow has twice vetoed UN Security Council resolutions over what it called a pro-rebel bias since the start of the uprising against Assad, but has given its full backing to Annan's peace plan.
Posted by: tipper || 05/06/2012 13:52 || Comments || Link || E-Mail|| [6465 views] Top|| File under:
Syria Says Freed 265 Political Prisoners
SANA state news agency says Assad's regime released detainees involved in popular uprising 'who do not have blood on their hands.' Move consistent with Kofi Annan

...Ghanaian diplomat who served as the seventh and so far the worst Secretary-General of the UN. Annan and the UN were the co-recipients of the 2001 Nobel Peace Prize for something or other that probably sounded good at the time. In December 2004, reports surfaced that Kofi's son Kojo received payments from the Swiss company Cotecna, which had won a lucrative contract under the UN Oil-for-Food Program. Kofi Annan called for an investigation to look into the allegations, which stirred up the expected cesspool but couldn't seem to come up with enough evidence to indict Kofi himself, or even Kojo...
's peace plan

Syria has freed 265 detainees involved in the popular uprising against Hereditary President-for-Life Bashir Pencilneck al-Assad


Supressor of the Damascenes...


, "but who do not have blood on their hands," the state news agency SANA reported on Saturday.
 
Releasing detainees is a requisite of the six-point peace plan brokered by UN-Arab League


...an organization of Arabic-speaking states with 22 member countries and four observers. The League tries to achieve Arab consensus on issues, which usually leaves them doing nothing but a bit of grimacing and mustache cursing...


envoy
Kofi Annan last month, as is the ceasefire agreement that came into effect on April 12.


Last month, the Syrian Ministry of the Interior called on armed Syrians who were not directly involved in the bloodshed to turn themselves in and turn over their weapons to the police. They were promised to be released and that they would face no further legal actions.
 
At least 4,000 prisoners have been freed since November, according to SANA. These prisoners also did not have "blood on their hands."
Posted by: || 05/06/2012 06:19 || Comments || Link || E-Mail|| [6467 views] Top|| File under:
Lebanon Complains To Unifil Over Alleged Israeli Violation
The Lebanese army on Friday submitted to the United Nations


...boodling on the grand scale...


Interim Force in

Leb

(UNIFIL) an official objection to the excavation works by the Israeli army in the border area.



Leb

complained that several points of a six-meter-high separation wall that Israel has been building, were 30-65cm closer to the pavement


No, you don't need new glasses, that is centimeters they are fussing about.

on the Lebanese side than originally agreed upon. The Lebanese army, deploying several senior army officers to the construction site, has been closely monitoring the situation.
Posted by: || 05/06/2012 06:16 || Comments || Link || E-Mail|| [6465 views] Top|| File under:
Iran announces results of parliamentary run-off vote
Iran on Saturday announced the results of the parliamentary run-off vote, saying 65 seats have been decided in the stage, Mehr news agency reported. According to Mehr, out of the 65 seats, 22 went to the rivals of President Mahmoud Ahmadinejad, referred to as United Front of Principalists, and 11 to his supporters, called Resistance Front.

Also, 11 candidates who seized the Majlis (parliament) seats were included in both the camps' lists. Independents, reformists and other political factions won the rest of the legislature seats in the run-off contest.

In the first round of the elections held in early March, 225 out of the total 290 seats had been filled, of which 75 percent went to loyalists to Iran's Supreme Leader Ayatollah Seyyed Ali Khamenei and powerful clerics.


Looks like Short Round's days are numbered...
Posted by: Steve White || 05/06/2012 00:00 || Comments || Link || E-Mail|| [6473 views] Top|| File under:
-Election 2012
Red Ken Loses! London Re-Elects Boris Johnson As Mayor
London's comic and outspoken mayor Boris Johnson won re-election Friday, triumphing in a closer-than-expected vote to secure a second term and his status as the unvarnished and unpredictable host of the 2012 Olympics

Johnson's victory, in election results confirmed late Friday, was a bright spot on a rough day for his colleagues in Prime Minister
David Cameron
... has stated that he is certainly a big Thatcher fan, but I don't know whether that makes me a Thatcherite, which means he's not. Since he is not deeply ideological he lacks core principles and is easily led. He has been described as certainly not a Pitt, Elder or Younger, but he does wear a nice suit so maybe he's Beau Brummel ...
's governing Conservative Party, who took a drubbing in local elections.

Voters stripped both the Conservatives and Liberal Democrats -- the junior partner in

Britannia

's coalition government -- of hundreds of local authority seats, punishing the government for biting austerity measures and

Britannia

's stalled economy.

But the Conservatives could take some solace when it was announced that Johnson -- known best for his shock of blond hair and sometimes shocking foul-mouthed outbursts -- had eked out a win against the opposition Labour Party's Red Ken Livingstone and earned the privilege of leading London into the global spotlight when the Summer Games begin on July 27.

In his victory speech at City Hall after hours of waiting for results, Johnson said, "I want to thank all of you for giving me a new chance and a new mandate to take us forward," pledging to continue "fighting for a good deal for Londoners."

He also somewhat sarcastically described Livingstone -- his predecessor as mayor -- as one of the "most creative and most original" left-wing politicians he'd seen -- a reference to the at-times bitter exchanges between the two candidates.

Livingstone called the defeat the one he will "most regret" in his four-decade career in electoral politics -- which appeared to be over late Friday.
"This is my last election," he told City Hall.

Many had expected Johnson, 47, to handily defeat Livingstone, a veteran leftist known for his admiration of Venezuela's Hugo Chavez.

But he won by a tighter margin than expected -- 51.5 percent to 48.5 percent -- and the drama of the race was heightened by delays in counting ballots. The result was announced just minutes before midnight -- more than 24 hours after polls had closed.

Johnson's victory could be bittersweet for Cameron -- offering relief from his party's national woes, but cementing the outspoken mayor as a likely future leadership rival.

Cameron's Conservatives took a bruising in votes in the 181 local authorities in England, Wales and Scotland which held polls this year, losing more than 400 seats -- including some in the leader's own political district.

Although the results won't put Cameron's leadership in jeopardy, they prompted grassroots Conservatives to urge him to ditch some of his more liberal policies, including the planned introduction of same-sex marriage.
Johnson, who has appealed to traditionalists with messages on tax cuts and looser ties to Europe, is increasingly seen as a plausible national leader -- not least for bucking his party's national slump.

"The best thing for Cameron would be to have Boris locked into the London mayoralty for the next four years and out of the way," said Patrick Dunleavy, a political science professor at the London School of Economics.
Cameron also suffered a blow to his legislative hopes, as nine cities -- including Manchester, Birmingham and Newscastle-upon-Tyne -- voted down plans to have their own directly elected city mayors.

The leader had hoped that new city chiefs, and U.S.-style elected police commissioners, would help deliver power away from Parliament and into the hands of local communities.

Bristol, in southwestern England, was the only city to vote in favor of electing a new mayor.

Like Cameron, Deputy Prime Minister Nick Clegg's Liberal Democrats -- the junior partner in

Britannia

's coalition government -- suffered a collapse, losing 336 councilors. That pushed their total number of local councilors below 3,000 for the first time since the party formed in 1988.

Main opposition Labour Party leader Ed Miliband toasted his own party's revival after its ousting from national office in the 2010 national election. It won control of 32 more local authorities and claimed 823 new council seats.

"We are a party winning back people's trust," Miliband said. "People are hurting. People are suffering from this recession, people are suffering from a government that raises taxes for them and cuts taxes for millionaires."

Cameron insisted his poll battering was to be expected at the midpoint before a 2015 national election, and with his government carrying out grueling economic repairs following the global economic crisis.

"These are difficult times and there aren't easy answers," Cameron acknowledged.

Elsewhere, the United Kingdom Independence Party -- which advocates a British withdrawal from the European Union


...the successor to the Holy Roman Empire, only without the Hapsburgs and the nifty uniforms and the dancing...


-- made advances. The far-right British National Party saw its vote wiped out, losing all six council seats it held in the areas contesting elections.

In Scotland, Alex Salmond's separatist Scottish National Party made local gains before an expected 2014 referendum on independence but win control of Glasgow's council, a key target.

Posted by: trailing wife || 05/06/2012 08:51 || Comments || Link || E-Mail|| [6475 views] Top|| File under:
Who's in the News
45
[untagged]
2
Taliban
1
Palestinian Authority
1
Thai Insurgency
Bookmark
E-Mail Me
The Classics
The O Club
Rantburg Store
The Bloids
The Never-ending Story
Thugburg
Gulf War I
The Way We Were
Bio
Merry-Go-Blog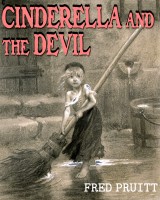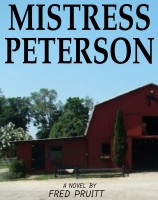 On Sale now!


A multi-volume chronology and reference guide set detailing three years of the Mexican Drug War between 2010 and 2012.

Rantburg.com and borderlandbeat.com correspondent and author Chris Covert presents his first non-fiction work detailing the drug and gang related violence in Mexico.

Chris gives us Mexican press dispatches of drug and gang war violence over three years, presented in a multi volume set intended to chronicle the death, violence and mayhem which has dominated Mexico for six years.
Click here for more information


Meet the Mods
In no particular order...


Steve White
Seafarious
Pappy
lotp
Scooter McGruder
john frum
tu3031
badanov
sherry
ryuge
GolfBravoUSMC
Bright Pebbles
trailing wife
Gloria
Fred
Besoeker
Glenmore
Frank G
3dc
Skidmark
Alaska Paul



Better than the average link...



Rantburg was assembled from recycled algorithms in the United States of America. No trees were destroyed in the production of this weblog. We did hurt some, though. Sorry.
3.235.227.117

Help keep the Burg running! Paypal: