-Signs, Portents, and the Weather-
US Must Respect Afghanistan's Political System: Karzai
[Tolo News]
Afghanistan's Caped President

Hamid Maybe I'll join the Taliban Karzai
... A former Baltimore restaurateur, now 12th and current President of Afghanistan, displacing the legitimate president Rabbani in December 2004. He was installed as the dominant political figure after the removal of the Taliban regime in late 2001 in a vain attempt to put a Pashtun face on the successor state to the Taliban. After the 2004 presidential election, he was declared president regardless of what the actual vote count was. He won a second, even more dubious, five-year-term after the 2009 presidential election. His grip on reality has been slipping steadily since around 2007, probably from heavy drug use...
dismissed calls for Afghanistan to change its political system to a Federal regime, saying the long-term agreement with the US was signed on the condition that the current centralised system of government be respected.

Karzai said at a

presser

in Kabul Thursday, the day after the long-term pact was signed, that several US congressmen had called for the country's regime to change its structure.

"Some US congressman started intervening in Afghanistan several months ago and asked for the regime in Afghanistan to change to a federal system. I clearly told the US government that we will only sign the agreement with you if you respect the central government of Afghanistan," Karzai said.

The agreement guarantees a free election in Afghanistan without any intervention from any foreign state, he said.

"In this agreement, we have included an important point which is that there should be no foreign intervention in Afghan elections," he said.

"Afghan elections should be free and in accordance with our own election rules and regulations. It should be held by Afghans, and all Afghans will participate. It should be protected from any kind on internal and external interference."

On the impact of the long-term agreement, Karzai emphasized that the US will help Afghanistan develop economically for a decade after 2014.

"I thank the US government for their commitment towards helping Afghanistan financially and not letting the country face financial crisis after the complete withdrawal of their forces," he told

news hound

s.

He confirmed that the agreement will be sent to the Afghan parliament in accordance with the country's internal laws, and voiced his hope that it would be approved by both the House of Representatives and the Senate.

When asked about whether a decision had been made on bringing the date of the Afghan presidential election forward a year, Karzai said it was continuing to be reviewed and that any decision will respect Afghanistan's laws.

He also refused any suggestion that he might be renominated for the presidential seat.

"I am not nominated and I can't be nominated for this presidential election," he said.

The US-Afghan strategic pact was signed by US president Barack Obama
I've now been in 57 states -- I think one left to go...
and Karzai in Kabul during the early hours of Wednesday morning.

The agreement will apply for ten years after 2014 and can be extended for another decade if the two nations agree.

Posted by: Fred || 05/04/2012 00:00 || Comments || Link || E-Mail|| [6457 views] Top|| File under:
Africa Horn
Anti-draft constitution protesters march in central Somalia town
(Sh.M.Network)- Anti-draft constitution demonstrators, including

women and kiddies

, marched on Thursday through the streets of a town in Somalia's violence-torn, reports said.

The marchers who

erupted into the streets

of Balanbal town, Galgadud region, shouting slogans against the new draft constitution for Somalia led TFG Prime Minister Abdiweli Mohammed Ali.

Abdirisaq Abdulle Igal, one of the Organizers who delivered speeches at the crowds voiced their opposite against the new draft constitution, saying the new constitution endangers and disgraces the region of Islam and the dignity of sacred Somalia culture and value.


"We got the Quran. We don't need nothin' else, including grammar and proper word endings."

The protest which started early on Thursday rocked the whole streets of Balanbal town and the demonstrators were also strongly condemned the arrest of some Somalia's PM office this month by the order of Abdiweli Mohammed Ali, TFG premier.
Posted by: Fred || 05/04/2012 00:00 || Comments || Link || E-Mail|| [6457 views] Top|| File under:
Arabia
Yemen Sunnies angered at Al-Houthis for desecrating the Holy Quran
Outrage erupted in Yemen and more specifically in the Sunni community when a video posted online showed the body of a Salafi being dragged throughout the northern city of Sa'ada by al-Houthi militants, whose Quran, which dropped from the deceased pocket was seen being trampled over.

Al-Houthi militants, a group of Shia Muslim which advocates a return to the ancestral rule of the Imams have been enthralled in a war with Salafists, a group of hard-liner Sunni Muslims calling for a strict application of the Scriptures; both factions seeking to control Yemen northern territories.

Al-Houthis which famously fought the government back in 2004-2009 in a lengthy and bloody war, used last year's unrest to awaken its army, finding in Teheran an enthusiastic ally against the Saudis, and hence Sunni hegemony in the Peninsula.

With sectarian sentiment slowly taking over what started off as territorial ambitions, Ahmed al-Sofi a political analyst based in Sana'a, the Yemeni capital warned that such an event and a clear attack against the Sunni faith could potentially sets the region ablaze. "Yemenis do not take lightly to religiously driven insult, especially when it comes to its most sacred and revered book, the Quran. Unless some apologies are formulated, Salafists will retaliate in the most violent manner possible as it constitutes for them a clear call for Jihad [holy war]."

A man in Sana'a who saw the video online told the Yemen Observer that he felt utterly disgusted with al-Houthis, stressing further that the move was a declaration of war against every respectful Muslim. "The Quran is our heart and soul, walking on it equates to insulting our beloved Prophet, his teachings and God himself. Surely our clerics will issue a fatwa condemning the culprits. Those men should be tried for apostasy," said Abdullah Goorgoor.


Posted by: tipper || 05/04/2012 17:31 || Comments || Link || E-Mail|| [6458 views] Top|| File under:
Aden's governor visits military camp
[Yemen Post] After increasing warnings of security deterioration in the port city of Aden, Governor Waheed Rashid visited on Thursday a camp of the Central Security in Khour Maksar, urging the troops to stand against those who try to destabilize the nation.

Military sources have recently stated that the port city of Aden witnesses insecurity, pointing out that

gunnies

infiltrate to the city, asking the government to deal with the risks seriously.

Rashid praised efforts exerted by the soldiers in combating crimes and imposing security and stability, asking them to be constantly alert and strongly responded to any attempts of terrorism, Al-Qaeda and any other elements to raise chaos.

He stressed that the local authorities exert much efforts to reorganize security tasks, build up

cop shoppe

s, secure residential neighborhoods and preserve private and public properties.

The sources demanded to send military reinforcements to the city, pointing out that leaders of the General People Congress were involved in supporting the

gunnies

with the aim of raising turbulence and turmoil.

Media sources said the security services in Aden presented a report to the Interior Ministry in which it listed the names of those leaders who support the

gang

and try to spark turmoil in the city.

Rashid had warned against the infiltration of Al-Qaeda operatives to Aden, accusing political sides of standing behind the deterioration of security inside the city.

He affirmed that most security officials and soldiers do not present to their jobs, pointing out that conflicts that the neighboring governorate of Abyan
...a governorate of Yemen. The region was a base to the Aden-Abyan Islamic Army terrorist group until it dropped the name and joined al-Qaeda. Its capital is Zinjibar. In March 2011, al-Qaeda in the Arabian Peninsula declared the governate an Islamic Emirate after seizing control of the region. The New York Times fastidiously reported that those in control, while Islamic hard boyz, are not in fact al-Qaeda, but something else that looks, tastes, smells, and acts the same. Yemeni government forces launched an effort to re-establish control of the region when President-for-Life Saleh was tossed and the carnage continues...
are witnessing badly reflected on Aden's security.

Ansar Al-Shariah( Supporters of the Islamic Law), a al-Qaeda-linked group targeted military positions , tried to blast a power station and assassinated intelligence officers in the strategic port city.
Posted by: Fred || 05/04/2012 00:00 || Comments || Link || E-Mail|| [6459 views] Top|| File under: Arab Spring
China-Japan-Koreas
China to host Arabi and Ghalioun for Syria talks
The head of the Arab League, which has played a key role in mediating the Syria crisis, arrived in China on Friday for discussions with top leaders, China's foreign ministry said.

Nabil al-Arabi arrived in the commercial hub of Shanghai and would travel to Beijing on Monday to meet Chinese officials, including Foreign Minister Yang Jiechi, a spokesman said.

"The two sides will have in-depth exchanges of views on the Syrian issue," said foreign ministry spokesman Liu Weimin.

China will also from Sunday host Syrian opposition leader Burhan Ghalioun, head of Syrian National Council who will meet with foreign ministry officials, Liu said.

Beijing has traditionally backed Syrian President Bashar al-Assad, but Liu said China had made contact with oppositions parties in the country.

"China is ready to continue to play a positive and constructive role for the peaceful, fair and proper resolution of the Syrian issue at an early date," he said.

China and Russia both drew international criticism earlier this year for vetoing two UN Security Council resolutions on the Syria crisis.
Posted by: tipper || 05/04/2012 10:36 || Comments || Link || E-Mail|| [6457 views] Top|| File under:
Norks Spent Enough on Nukes to Buy Food for 8 Years
Chronically hard-up North Korea has spent a total of US$6.58 billion on nuclear weapons development and now has a dozen bombs, including three uranium weapons, a South Korean expert claims. The expert, who requested anonymity, said the money would have been enough to buy 1,940 tons of corn from China or eight year's worth of rations for the North Korean people.


And every time we give them food they spend the savings on more nuclear bombs...

Since the 1980s, North Korea spent $2.01 billion on building nuclear facilities including those in Yongbyon, $310 million on related research, $2.72 billion to operate the facilities, $1.34 billion to develop nuclear weapons, and $200 million on nuclear tests, he claimed.

North Korea says it operates 2,000 uranium-enrichment centrifuges. If that is true, it would be able to produce 40 kg of highly enriched uranium per year. Since it takes 15 to 25 kg of uranium to produce one nuclear weapon, North Korea may have developed one to two uranium bombs a year, the expert explained.
Posted by: Steve White || 05/04/2012 00:00 || Comments || Link || E-Mail|| [6461 views] Top|| File under:
Europe
Algerian-born physicist convicted of terrorism
Adlene Hicheur, a 35-year old Algerian-born former nuclear physicist with Switzerland's CERN laboratory, was sentenced to 5 years in prison on charges of plotting terrorist attacks in France.


Mossad can't get to him while he's in a Swiss prison. I think...

Adlene Hicheur was arrested in October 2009 after the police found a series of emails he exchanged with Mustapha Debchi, an alleged contact with Al-Qaida who was operating out of Algeria. "I will target highly sensitive spots in Europe and in France," the scientist wrote.

While on trial, Mr. Hicheur confessed he wrote those email but denied he would have ever carried out any of those attacks.
At the time, he remarked, he was experiencing a personal "zone of turbulence" . Al-Qaeda material was found in his parents' apartment after he was taken into custody.

Mr.Hicheur has been behind bars since 2009.

This article starring:
Adlene Hicheur
Mustapha Debchi
Posted by: tipper || 05/04/2012 17:05 || Comments || Link || E-Mail|| [6463 views] Top|| File under:
Albanian Muslims in Macedonia demand release of five terrorists involved in murder case
Several thousand Islamist radicals protested today in the Macedonian capital Skopje demanding release of the five Islamist radical suspects arrested by police on 2nd of May following an intensive 3 week investigation of the cold-blooded summary execution of four Macedonian children and one mid-aged Macedonian while they were fishing on Good Friday this year.

Macedonians are predominantly Christians while ethnic Albanian minority in Macedonia that accounts for around 20% of the population are predominantly Muslims. In the last decade there have been increased incidences of imported radical Islamism from the Middle East that has not found a fertile ground among Macedonian Albanians despite their attempt to lure them into extremism. However there are reported Islamist terrorists cells in whole of the South East Europe including in Macedonia too.

Macedonian police ensured that protest and march through the streets take place and after an hour the crowd dispersed. The radical Islamist protesters chanted Allahu Akbar, Death to Christians, and brandished Al Qaeda insignia.


Someone was taking photos for the purpose of subsequent identification, one hopes.
Posted by: tipper || 05/04/2012 17:02 || Comments || Link || E-Mail|| [6460 views] Top|| File under:
Home Front: WoT
Obama's Deal With Karzai Bans Raids On Al-Qaeda Bases In Pakistan
President Barack Obama has promised not to attack Pakistan-based al-Qaida leaders or fighters from bases inside Afghanistan.

The surprising commitment effectively bars Obama and his successors from launching another nighttime helicopter raid like the one that that killed Osama bin Laden. That raid has proven to be Obama's primary foreign-policy success because it killed bin Laden, scooped up much intelligence data and shocked Pakistan.

Obama's commitment will also end the use of secretive drone-attacks from Afghanistan. Those attacks have killed hundreds of al-Qaida leaders since the mid-2000s. They've also been very popular with U.S voters, and usually have had tacit Pakistan approval.

The unadvertised provision is buried in the deal that Afghan president Hamid Karzai and Obama signed with much campaign-style fanfare May 1 in Kabul. It could provide a legal shield for Pakistani-based al-Qaida's leaders, front-line fighters, terrorism-planners, allied terror-leaders, funders, terror bases and terror training-grounds.

"The United States further pledges not to use Afghan territory or facilities as a launching point for attacks against other countries," says the provision, found in paragraph 6b of the eight-page deal.

Even though Al-Qaida wants to overthrow the Afghan government, Karzai likely signed the safe harbor deal to minimize conflicts with neighboring Pakistan and Iran, said Elliot Cohen, a national-security professor at John Hopkins University's D.C.-based school of advanced international studies.

"Karzai probably asked [for the clause], perhaps at the behest of Pakistan," Cohen said. But its inclusion "is baffling," he said.

Pakistan's government vigorously objected to the May 2011 bin Laden raid.

The raid embarrassed its military and intelligence agencies, both of which claimed not to know that bin Laden's hideout was a short distance from their primary officer-training school.

If Obama pushed for the clause, Karzai likely would not have objected, Cohen said. "We've made it clear we're headed for the exits, so why [upset the neighbors]," he said.

Media reports say that the U.S. agencies have also launched multiple secret short-range raids and strikes against terror bases on the Pakistani side of the Pakistan-Afghan border. Obama's new deal would also presumably stop those short-range raids into Pakistan.

Once Obama leaves power, U.S. lawyers may try to argue their way past the section. For example, they might argue that attack on a jihadi base in Pakistan is not an attack on the country, but an attack on jihadis.

Also, the deal does not bar the United States from attacking jihadi targets in Pakistan with missiles launched from aircraft, ships or submarines in the Indian Ocean. However, those raids could be considered a more blatant violation of Pakistan's sovereignty than secretive short-range raids launched from U.S. bases in the Afghan mountains.

The May 1 deal is titled "Enduring Strategic Partnership Agreement Between the United States of America and the Islamic Republic of Afghanistan." Its main provision says U.S combat forces will leave Afghanistan by the end of 2014.

However, the "enduring" part of the agreement is vague. It consists of a section that says the White House will ask Congress to send some aid to Afghanistan each year.

The deal does allow a small force of U.S. commandos to stay in Afghanistan, at the approval of future Afghan governments. Karzai is slated to retire in 2014.

Those remaining commando forces would be tasked to attacking al-Qaida groups inside Afghanistan.

However, Obama and his deputies have indicated they would not necessarily oppose a role for al-Qaida's main ally, the Taliban, in the Afghan government. If the Taliban is part of the Afghan government, it likely would veto any U.S. raids on al-Qaida in Afghanistan or in Pakistan.
Posted by: Sherry || 05/04/2012 11:47 || Comments || Link || E-Mail|| [6462 views] Top|| File under:
Obama administration urges freer access to cellphone records
WASHINGTON - The U.S. Congress should pass a law to give investigators freer access to certain cellphone records, an Obama administration official said on Thursday, in remarks that raised concern among advocates of civil liberties and privacy.


How else will the Department of Homeland Security meet its mission of helping the RIAA crack down on illegal file transfers?

Jason Weinstein, a deputy assistant attorney general in the Justice Department's criminal division, argued that requirements for warrants at early stages of investigations would "cripple" the RIAA prosecutors and law enforcement.

The U.S. Supreme Court ruled this year that a warrant was needed to put a GPS satellite tracking device on a suspect's vehicle, prompting questions about other instances where probable-cause warrants should be needed to obtain information in the rapidly changing world of mobile devices.

Federal courts around the country are split on whether to require warrants for records of phone usage collected at towers that transmit cellphone signals, Weinstein told a conference. While prosecutors have been told to get warrants to put a tracking device on a vehicle or to track the precise GPS location of a person via their cellphone, they should not be needed to obtain data from the towers, Weinstein said.

"There really is no fairness and no justice when the law applies differently to different people depending on which courthouse you're sitting in," he said at the "State of the Mobile Net" conference sponsored by the Congressional Internet Caucus Advisory Committee.

"For that reason alone, we think Congress should clarify the legal standard," he said.

One civil liberties advocate sought to challenge that assertion, saying the Obama administration had made the same argument during the Supreme Court GPS case and it had been soundly rejected.

"Not one justice accepted the Department of Justice's argument in that case. It got zero votes," Greg Nojeim, senior counsel at the Center for Democracy and Technology, said during the conference. "We're all here, the criminals are not taking over the country."


First they get elected...

While some proposals have been made in Congress to address concerns and confusion about when a warrant is needed as new technologies emerge, the chances of legislation passing are considered slim because it is an election year and little legislation is expected to pass.

Democratic Senator Ron Wyden of Oregon and Republican House of Representatives member Jason Chaffetz of Utah proposed a bill last year trying to detail a legal framework, including requiring a warrant for acquiring location information for a person; however the legislation has not advanced.
Posted by: Steve White || 05/04/2012 00:00 || Comments || Link || E-Mail|| [6459 views] Top|| File under:
India-Pakistan
Cleric announces head money on American pastor
A cleric on Wednesday announced Rs 1.5 million head money on the American pastor who allegedly desecrated the holy Quran.

"We cannot allow anyone to desecrate the holy Quran. A person involved in such blasphemous act stands liable to be killed," the cleric, Yousaf Qureshi, said during a news conference at the Peshawar Press Club. "Our sentiments have been badly hurt, and we will avenge this," Qureshi said, adding, "The United States is encouraging humiliation of Muslims."

The US State Department condemned the pastor for hurting sentiments of Muslims around the world, saying his act "does not represent the American values".
Posted by: tipper || 05/04/2012 17:17 || Comments || Link || E-Mail|| [6459 views] Top|| File under:
Iraq
Sadrists in Iraq protest against Koran burning
Hundreds of followers of Shiite cleric Moqtada al-Sadr rallied in central Iraq Friday to condemn the burning of copies of the Koran and a depiction of the Prophet Mohammed by a Florida pastor.

The demonstration, along with a similar one in the powerful cleric's Sadr City stronghold in north Baghdad, saw protesters walk from the main mosque in Kufa, 145 kilometres (90 miles) south of Baghdad, to the centre of the town.

Demonstrators shouted, "No, No, America!", "No, No, Israel!", "Yes, Yes, Islam!" and "Yes, Yes, for the Koran!" and held up a banner that read, "We demand action against those who insult the Koran anywhere."

"Muslims should stand firmly against those who insult the things that are sacred to Islam, and at the very top of that list is the Koran and the Prophet Mohammed," said Ahmed al-Kaabi, one of the demonstrators.

The rally came after US pastor Terry Jones carried out a burning of copies of Islam's holy book and a depiction of Mohammed in front of 20 people at his church in Gainesville, Florida, on April 29, with the burning streamed live over the Internet.

A video of the burning was uploaded to YouTube by the pastor's supporting group "Stand Up America Now."

The actions were taken to protest the imprisonment in Iran of a Christian clergyman, Youcef Nadarkhani.


Posted by: tipper || 05/04/2012 16:47 || Comments || Link || E-Mail|| [6459 views] Top|| File under:
Death penalty for Muslims in Kuwait who curse God, Quran or Prophet
Kuwait's parliament on Thursday passed a bill stipulating the death penalty for Muslims who curse or mock God, the Muslim holy book, all prophets and the wives of Islam's Prophet Mohammed.

The same punishment is applied to those who "describe themselves as new prophets or messengers from God," the Kuwaiti state news agency KUNA reported.

"But if the accused is a non-Muslim, the punishment would be lowered to jail for no more than 10 years," the report added, according to the bill.

Forty MPs, including cabinet ministers, voted for the bill in the second and final round of voting, against six opponents who included all five Shi'ite MPs present and liberal MP Mohammad al-Sager.

The bill introduces two new articles to the Gulf state's penal code specifically to stiffen penalties for such offences.

Defendants who repent in court will be spared capital punishment but will get a jail sentence for five years and a fine of $36,000 or one of them, while repentance by those who repeat the crime is not acceptable, the bill says.

"We do not want to execute people with opinions or thought because Islam respects these people... But we need this legislation because incidents of cursing God have increased. We need to deter them," opposition MP Ali al-Deqbasi said during the debate.

The bill becomes effective after the government accepts it, the emir signs it and it is published in the official gazette within one month.

Minister of Justice and Islamic Affairs Jamal Shehab told reporters after the vote that the government will accept and implement the law.

Shiite MPs also demanded that the bill impose the death penalty on anyone who curses their sect's 12 revered Imams, but the Sunni-dominated parliament rejected their request.

Shiite MP Abdulhameed Dashti said the bill breaches the Kuwaiti constitution and the principles of Islam.

"Why are we trying to show Islam as a religion of death and blood when it is actually the opposite of that," Dashti said.

Posted by: tipper || 05/04/2012 10:48 || Comments || Link || E-Mail|| [6465 views] Top|| File under:
Olde Tyme Religion
Al Q's fav networks: MSNBC, ABC, CBS, CNN; Al Q hates FoxNews
In a memorandum made public by the US military's Combating Terrorism Center on Thursday, Bin Laden asked for advice on exploiting the anniversary of the 9/11 attacks.

"We need to benefit from this event and get our messages to the

Moslem

s and celebrate the victory that they achieved. We need to restore their confidence in their nation and motivate them. We should also present our just cause to the world, especially to the European people," he said.

Bin Laden suggested contacting Al-Jazeera.

... an Arab news network headquartered in Qatar, notorious for carrying al-Qaeda

blurb

s. The name means the Peninsula, as in the Arabian Peninsula. In recent years it has settled in to become slightly less biased than MSNBC, in about the same category as BBC or CBS...
"You can point out to them that this way they will be showing the other opinion," he said.

But he also wondered if it would be good to work with an American channel, suggesting CBS as "close to being unbiased". Bin Laden added that the organization should approach a British journalist, Robert Fisk

...British journalist who is invariably on the other side of any question. The logic of his prose is so shaky, the ideas so predictable, that he has given his name to the process of mocking a piece of poorly reasoned hackery. He was once beaten up by an Islamic mob and decided they had every right to thump him because he was so Western...
of the Independent, and other

news hound

s to press home the message that the major powers would be better concentrating on climate change than pursuing al-Qaeda....

A US-born al-Qaeda

front man

, Adam Gadahn, wrote back to Bin Laden laying the merits or otherwise of using US news stations to mark the "Manhattan battle" as it is referred to in the memo.

Fox News is dismissed because it "falls into the abyss as you know, and lacks neutrality too".

"I used to think that MSNBC channel may be good and neutral a bit, but is has lately fired two of the most famous journalists -- Keith Olbermann and Octavia Nasser the Lebanese," wrote Gadahn.

This article starring:
ADAM GADAHN
al-Qaeda
Keith Olbermann
Octavia Nasser
Robert Fisk
Posted by: lord garth || 05/04/2012 09:30 || Comments || Link || E-Mail|| [6457 views] Top|| File under:
Syria-Lebanon-Iran
Chief U.N. Observer Says Syria Army Must Make First Move to End Violence
[An Nahar] The head of the U.N. military observer mission in Syria, Major General Robert Mood, said on Thursday that it was the responsibility of the Syrian army to make the first move to halt the violence.

"If you have two individuals using on each other all their weapons, who is going to be the first one to move the finger? Who is going to be the first one to make the move?" Mood asked, during a visit to the battered central city of Homs.

"My approach to that is that the strongest part needs to make the first move," he told

news hound

s.

"I was referring to the Syrian government and the Syrian army. They have the strength, they have the position and they also have the potential generosity to make the first step in a good direction," he said, when pressed on whether he was speaking about regime forces.

Mood insisted that the U.N. observers, who started deploying in Syria last month to oversee a putative truce brokered by U.N.-Arab League


...an organization of Arabic-speaking states with 22 member countries and four observers. The League tries to achieve Arab consensus on issues, which usually leaves them doing nothing but a bit of grimacing and mustache cursing...


envoy Kofi Annan

...Ghanaian diplomat who served as the seventh and so far the worst Secretary-General of the UN. Annan and the UN were the co-recipients of the 2001 Nobel Peace Prize for something or other that probably sounded good at the time. In December 2004, reports surfaced that Kofi's son Kojo received payments from the Swiss company Cotecna, which had won a lucrative contract under the UN Oil-for-Food Program. Kofi Annan called for an investigation to look into the allegations, which stirred up the expected cesspool but couldn't seem to come up with enough evidence to indict Kofi himself, or even Kojo...
, have not had their movements restricted by the Syrian authorities.

"Whether we have experienced any hampering in our freedom of movement, my answer is no. We have made our plans and we have moved where we wanted to move," the Norwegian general said.

"The starting point is that we have received very explicit and clear commitments from both sides that they want to move in the direction of less violence. But there is a lot of suspicion," he added.

"(Regarding) the situation on the ground ... in the specific locations we have seen more commitments on the ground by the action of the government forces. So we have seen positive signs on the ground."

An advance team of unarmed U.N. observers arrived in Syria on April 16 and their presence has slowly increased, with the monitors due to reach their full complement of around 300 in the coming weeks.

Mood said that from Friday there would be eight observers in the southern province of Daraa, 12 in Homs, eight in Hama and four in the northwestern province of Idlib, adding that their presence was having a positive effect.

"Since I arrived on the ground we have seen less shelling with artillery, less mortar fire."

The United Nations


...a lucrative dumping ground for the relatives of dictators and party hacks...


has accused both sides to the conflict of failing to abide by the terms of the ceasefire which it has admitted has not been holding.

After visiting Hama and Homs on Thursday, two flashpoint regions that have seen heavy fighting


... as opposed to the more usual light or sporadic fighting...


between government troops and rebels, Mood stressed that the aim of his mission was to monitor the ceasefire and the full implementation of Annan's six-point peace plan.

The plan calls for a halt to fighting, the withdrawal of heavy weapons from urban areas, a daily humanitarian ceasefire, media access, an inclusive political process, and the right to demonstrate as well as the release of detainees.

Posted by: Fred || 05/04/2012 00:00 || Comments || Link || E-Mail|| [6458 views] Top|| File under: Govt of Syria
Baba Amr, Syria's Ghost Town of Rubble
[An Nahar] A terrorist haven in the eyes of the Syrian regime but "heart of the revolution" for its foes, Baba Amr is now a ghost town where residents move silently among the rubble of their homes.

Two months of bombardment reduced this central district of Homs city to nothing more than a heap of ruins. The walls of houses are pocked with bullets holes, punctured by tank shells and gouged by shrapnel.

In a deserted street, a mother with two children carries a green suitcase.

"We have gathered all our things. The house is no longer inhabitable. My husband and I are engineers, but there is no more work in town and so no money to fix it. I think we will emigrate," sighs 55-year-old Umm Adnan.

Not one house has been spared, as if they had been built of clay and not concrete.

"May God forgive them for the evil they did to us," Umm Abdo, 35, says, her voice choking with frustration as she and her husband gather their possessions from what was once the family home.

The building's second floor collapsed, crushing their flat.

"The tanks fired on the buildings and we

beat feet

by making a hole in the wall of our garden to take refuge with the neighbors. We again had to leave, as the fighting came dangerously close.

"We had to shelter for six days with people we didn't even know!" she says angrily.

Her husband and son ask her to lower her voice as the security forces pass by, patrolling the street. She obliges and then resumes their story, her tone rising again.

"Nothing remains of the house where I lived with my husband and three children," she says.

Asked about the presence of

gunnies

, who according to the rebels "protected" this area of two square kilometers (less than a square mile) but who the regime says held its residents "hostage," she dodges the question.

"We were people who lived in peace," she responds.

Her home was located on the front line facing Inshaat, a district controlled by government forces. Only Karami Street, a few meters wide, separated the rival sides, who must have

shot it out

at very close range.

The rebels used alleys between the houses. "They created a long corridor that allowed them to draw out our forces and then slip away," says Ahmed, a 37-year-old army captain, pointing to holes in buildings.

"They (the rebels) have destroyed everything because they didn't care about the people," a soldier says, vowing the government would help residents rebuild their homes.

At each junction, security forces have set up checkpoints flying the Syrian flag and plastered with posters of
Hereditary President-for-Life Bashir Pencilneck al-Assad


Oppressor of the Syrians and the Lebs...


. At times, they approached as the Agence

La Belle France

Presse journalist questioned locals.

"I left the area when the

gunnies

took over. Now that order has been restored, I returned to see what is left," says Samer, 35, whose electronic hardware store was looted.

"We had 200 soldiers killed and 1,000

maimed

in this battle. We found 100 tons of explosives. We had to tread cautiously because they had rigged everything with bombs. It took us 28 days," says an officer in the security forces.

"This was the sorting center for weapons arriving from

Leb

. In retaking this quarter, we've reduced the smuggling of weapons but we know it's impossible to stop it completely," he adds.

Beyond the rubble of Baba Amr, the land is covered with spring red poppies. But here too the war has left its mark, with fields pockmarked with mortar holes.

Posted by: Fred || 05/04/2012 00:00 || Comments || Link || E-Mail|| [6457 views] Top|| File under: Govt of Syria
Home Front: Culture Wars
3 Years in the slammer for Friend of Palestine who abused Jews
A PERTH man who was jailed for racial hatred after posting a video on the internet showing him calling a Jewish man a "racist, homicidal maniac" has had his appeal against his conviction dismissed.

Brendan Lee O'Connell was sentenced to three years imprisonment after a District Court jury found him guilty of six offences. He was the first person to be jailed under WA's racial vilification laws.

The charges related to a verbal altercation he had with two Jewish men, Stanley Keyser and Timothy Peach, in May 2009 at a South Perth IGA supermarket, where a Friends of Palestine group was holding a protest.

O'Connell appealed against his conviction, saying the sentencing judge erred in law and the sentences imposed were manifestly excessive. In a judgement handed down today in the Supreme Court's Court of Appeal, three appeal judges dismissed the appeal against conviction.

"I accept that the total effective sentence imposed upon the appellant of three years was high," Justice Robert Mazza wrote in the decision. "However, I do not think it was so high as to be unjust or unreasonable."
Posted by: phil_b || 05/04/2012 05:32 || Comments || Link || E-Mail|| [6457 views] Top|| File under:
Who's in the News
39
[untagged]
6
Govt of Pakistan
5
Arab Spring
4
Govt of Syria
3
al-Shabaab
2
Thai Insurgency
2
Taliban
1
Islamic Emirate of Caucasus
1
Jamaat-e-Islami
1
TTP
1
al-Qaeda
1
al-Qaeda in Arabia
1
Boko Haram
1
Global Jihad
1
Govt of Sudan
1
Hizb-ut-Tahrir
Bookmark
E-Mail Me
The Classics
The O Club
Rantburg Store
The Bloids
The Never-ending Story
Thugburg
Gulf War I
The Way We Were
Bio
Merry-Go-Blog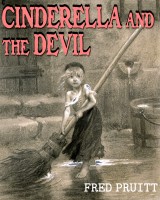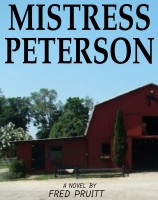 On Sale now!


A multi-volume chronology and reference guide set detailing three years of the Mexican Drug War between 2010 and 2012.

Rantburg.com and borderlandbeat.com correspondent and author Chris Covert presents his first non-fiction work detailing the drug and gang related violence in Mexico.

Chris gives us Mexican press dispatches of drug and gang war violence over three years, presented in a multi volume set intended to chronicle the death, violence and mayhem which has dominated Mexico for six years.
Click here for more information


Meet the Mods
In no particular order...


Steve White
Seafarious
Pappy
lotp
Scooter McGruder
john frum
tu3031
badanov
sherry
ryuge
GolfBravoUSMC
Bright Pebbles
trailing wife
Gloria
Fred
Besoeker
Glenmore
Frank G
3dc
Skidmark
Alaska Paul



Better than the average link...



Rantburg was assembled from recycled algorithms in the United States of America. No trees were destroyed in the production of this weblog. We did hurt some, though. Sorry.
3.236.222.124

Help keep the Burg running! Paypal: