Afghanistan
Afghan intel confirms death of senior Afghan Taliban leader, possibly 25 others
Afghanistan's National Directorate of Security (NDS) Chief testified to the Afghan Senate today that Maluvi Mohammad Ismail, who until last year served as the Military Council Chairman for the Taliban's Quetta Shura, had recently been executed by rival Taliban members along with 25 other "key rebel figures." NDS chief Lieutenant General Rahmatullah Nabil additionally noted that the former head of the Taliban's Recruitment Council, Ustad Yasir, a key ideologue for the Taliban movement, had been among those killed. And regional reports identified two other Afghan Taliban officials who had also been killed: Maulvi Shaheedkhel (Shahid Khel), allegedly the shadow governor of Laghman province, and a Taliban intelligence figure named Maulvi Ahmadullah Wror.

According to Nabil, Ismail and his supporters had been detained by Taliban fighters on the way to an airport in Pakistan's Balochistan province, as they were preparing to fly to a meeting for peace talks with the Afghan government, according to Pajhwok Afghan News. And in fact, local media reported on April 18 that several high-ranking Taliban members, including Ismail, Mullah Ahad Agha, and Mullah Ghulam Hassan, had been seized near Quetta by Taliban gunmen in early April. During the Taliban regime, Mullah Ghulam Hassan reportedly served as the minister of intelligence and Mullah Ahad Agha served as a Taliban commander in Zabul province.

Numerous Afghan security officials speaking on condition of anonymity indicated that members of Pakistan's Inter-Services Intelligence Directorate (ISI) had killed Ismail and his fighters near Girdi Jangle, a sprawling village just across the border from Afghanistan's Helmand province. Pakistani security officials responded negatively to the charges, denying ISI involvement and citing a lack of evidence that the killings even took place.



This article starring:
Maluvi Mohammad Ismail
Posted by: tipper || 05/02/2012 01:13 || Comments || Link || E-Mail|| [336061 views] Top|| File under:
Early US Withdrawal Will Increase Chaos: Khalilzad
[Tolo News] Former US Ambassador to Afghanistan Zalmay Khalilzad said that insurgency and chaos could increase if foreign forces withdraw before Afghanistan is ready.

Khalilzad stressed in an exclusive interview with TOLOnews Monday that an early withdrawal of foreign forces from Afghanistan would be a mistake and could strengthen international terrorism.

"Some people think that the job has been done, Al-Qaeda has been weakened and the late Osama bin Laden


... who was laid out deader than a mackerel, right next to the mackerel...


was killed. So, it's the time to go back home," Khalilzad said.

"If the US withdraw from Afghanistan [too soon], chaos will increase, Al-Qaeda will reunite and extremism will escalate."

He said that leaders of Afghanistan around the world should think "responsibly" about their country's future, otherwise it will again be threatened by great danger.

"Afghan leadership, whether they live inside or outside of the country, should think responsibly about Afghanistan. The country is still in war, and some countries are making conspiracies about Afghanistan," the former ambassador said.

"At the moment national unity is very important. The leadership should encourage the people."

He stressed that tensions between the US and Afghanistan have disappointed some of the US citizens and politicians, leading them to losing their trust in the partnership.

He believes the last

Afghanistan's Caped President

ial election, among other things, had strained the two countries.

"The contention between the two countries has many reasons, such as the last presidential election," Khalilzad said.

"Another reason could be the negative thoughts about each other - there are negative points said about the US in Afghanistan," he added.

He said that Afghan and US governments should work on building a mutual trust and stressed that the US should put more pressure on Pakistain to change its policy towards insurgency.

Posted by: Fred || 05/02/2012 00:00 || Comments || Link || E-Mail|| [336061 views] Top|| File under: al-Qaeda in Pakistan
Africa Horn
Attorney general issues arrest warrant for convicted TFG official
(Sh. M. Network)-The national attorney-general of Somalia government issued an arrest warrant for the chief of Banadir region first degree court for his involvement in releasing of prisoners at Mogadishu central penitentiary during this month.

Dr.Ali Mohammed Yusuf who got in touch with Shabelle Media by phone made more comments about the arrest warrant for Aydid Abdullah better know as (Ilka Hanaf) by the office of The attorney-general and he said the judge was accused of releasing criminal prisoners on cash in illegal system.

Yusuf says after long running investigation into the case of the judge, the national attorney-general of Somalia government has decided to order the arrest of Mr. Aydid Abdullah and put on trail as soon as possible. He added: "This kind of crime committed by (Ilka Hanaf) is absolutely against the nationhood of Somalia and to move the country out of corruption."

"Numerous prisoners are now being held unlawfully at Mogadishu's central detention center whom the office of the national attorney-general is now aware of why they are in the jail and from where they were tossed in the calaboose
Keep yer hands where we can see 'em, if yez please!
from," he added.
Posted by: Fred || 05/02/2012 00:00 || Comments || Link || E-Mail|| [336061 views] Top|| File under:
Arabia
Western authorities fear al Qaeda militants will carry implanted bomb
US and allied officials said they are increasingly concerned that doctors working with al Qaeda's Yemen-based affiliate will implant bombs inside living militants in order to try to circumvent airport security measures and bring down aircraft.

Earlier this year, a missile fired by a CIA-operated drone killed a Yemeni doctor who had devised medical procedures which could be used to surgically plant explosive devices in humans, several US officials told Reuters.

However, another individual, the expert bomb-maker who came up with this tactic survived a similar missile attack last year. Counterterrorism agencies believe he is still engaged in active plotting against US and other Western targets.

Moreover, three US officials said counter-terrorism agencies report that other doctors in Yemen are prepared to surgically load bombs into the organs of militants.

The possibility of implanted bombs has been a concern for US officials since at least 2009, when two incidents occurred involving militants who had spent time with leading figures of Yemen-based Al Qaeda in the Arabian Peninsula (AQAP).
Posted by: tipper || 05/02/2012 01:18 || Comments || Link || E-Mail|| [336061 views] Top|| File under:
Republican Guard Threatens Al-Ahali Newspaper
[Yemen Post] Media outlets close to the former president President-for-Life Ali Abdullah Saleh


... Saleh initially took power as a strongman of North Yemen in 1977, when disco was in flower, but he didn't invite Donna Summer to the inauguration and Blondie couldn't make it...


have released a statement in which it said the Republican Guard commander Ahmed Ali Abdullah Saleh has slammed a newspaper that "spies on military camps", pointing to Al-Ahali Newspaper.

They further Said the military commander called the Military Court to prosecute the newspaper (Al-Ahali)and its staff.

Al-Ahali had released a news story in which it stated that the Republican Guard commander has Apache war planes in Raimat Homaid camp located in Sanhan, the birthplace of his father.

Editor-in-chief of Al-Ahali Ali Al-Jaradi described the statement as a explicit threats against the newspaper and its staff, expressing surprise about what he called a severe attack against his newspaper.

"Raimat Homaid Camp is a regular training centre that was set up by the Defense Ministry and this newspaper has not the right to spy on the armed forces camps" the statement said.

it cautioned against the continuity of what he named a media campaign that targets the Republican Guard, criticizing the silence of Information Ministry towards that .

News website funded by Saleh have vividly campaigned against Al-Ahali and another newspaper, Akhbar Alyawam, citing that they cooperate with Al-Qaeda in Yemen.

Meanwhile,


...back at the precinct house, Sergeant Maloney wasn't buying it. It was just too pat. It smelled phony...


a local organization, Freedom Foundation for media freedom, rights and development has condemned incitement campaign launched against Al-Ahali and Akhbar Alyawm newspapers by sources that they claimed they affiliate to the military institution.

The organization expressed sorrow as incitements against Al-Ahali were published in a number of local news websites.

It called the military institution to be wise and reasonable in dealing with publication cases, urging , in the meantime, media outlets to verify their information prior to publication.

Posted by: Fred || 05/02/2012 00:00 || Comments || Link || E-Mail|| [336061 views] Top|| File under: Arab Spring
GPC denies news about Saleh's departure
[Yemen Post] The General People Congress has denied the news posted on Sunday about the leave of the former President-for-Life Ali Abdullah Saleh


... Saleh initially took power as a strongman of North Yemen in 1977, when disco was in flower, but he didn't invite Donna Summer to the inauguration and Blondie couldn't make it...


to the United Arab Emirate and that he was pressured to depart.

Al-Moatamar net, the mouthpiece of the GPC, said that the news were baseless, pointing out that such news only serve those authorities that want to break down the GCC-drawn power transfer deal.



Rooters

quoted Yemeni diplomatic sources on Sunday as saying that Saleh will leave Yemen temporarily after Gulf states leaned on him to get out of the way of his successor to ease tension complicating efforts to stabilize the country.

Meanwhile,


...back at the pound, Zebulon finally found just the friend he'd been looking for...


Saleh received on Monday the UN Envoy Jamal Benomar amid allegations that his nephew, Tariq Mohammad Abdullah Saleh who runs the Special Forces and the 3rd Brigade, still refuses decrees of president Abdu Rabou Mansour Hadi of his dismissal.

According to Al-Moatamar Net, Benomar discussed with Saleh Yemen's updates and preparations for holding an inclusive national dialogue conference.

Media sources said on Monday that Benomar gave Saleh's relatives an ultimatum of two days to implement Hadi's decrees and threatened them of imposing international sanctions of they insisted on their positions.

The sources said Saleh asked Hadi to appoint his Tariq as a commander of the brigade and task the brigade to guard him, indicating that Hadi refused the demands of Saleh.

Hadi held meetings on Sunday with ambassadors of states oversee Yemen's power transfer and informed them about Tariq's continuous refusal to his decrees, media sources reported.

Hadi had appointed Tariq as a commander of the 37th Brigade in the southern governorate of Hadhramout, but he refused that and insisted to stay in his positions as a commander of the Special Forces and the 3rd Brigade.

Posted by: Fred || 05/02/2012 00:00 || Comments || Link || E-Mail|| [336061 views] Top|| File under: Arab Spring
Caribbean-Latin America
Chavez reappears in public, back to Cuba
CARACAS: Venezuelan President Hugo Chavez made his first live public appearance in mens' clothing in two weeks on Monday to announce a new workers' law prior to his return to Cuba for more cancer radiation therapy.

The 57-year-old socialist leader has been shuttling between Caracas and Havana for treatment on an unspecified cancer that is hampering his ability to campaign for an Oct. 7 presidential election in the OPEC member nation.

Chavez's last live public appearance had been on April 13, though he phoned state TV several times and was seen in a pre-recorded video from Havana.

"These are not easy days, but we are warriors against adversity," he said in an address to the nation announcing a major overhaul of labor legislation.

The Venezuelan president has become increasingly candid about the impact of radiotherapy and his fight against cancer, and rumors are rife that he may not reach the election or be in a fit state to govern afterwards should he win.

Chavez, though, looked relatively robust, albeit swollen-faced, and stood throughout his roughly half-hour address from the Miraflores presidential palace in Caracas. He said he was flying back to Cuba later on Monday, but was in the final stages of radiotherapy and would soon be back to play baseball with military friends and beat opposition candidate Henrique Capriles in the October vote.

Polls show him well ahead, partly thanks to sympathy over his cancer and also due to his popularity among the poor founded on his government's heavy, oil-financed welfare spending.


Socialists usually do do well with the people to whom they're giving money...

"With faith in God, in Christ the Redeemer and with the immense love of the Venezuelan people ... we will get through. We will live, we will conquer," added Chavez, his voice choking and fighting back tears as he finished his address.

Using decree powers granted by Venezuela's National Assembly, where the government has a majority, Chavez signed the biggest labor law reform since he took power in 1999. Changes include an extension of maternity leave to six months, a four-hour reduction in the work week to 40 hours, and more severance benefits.

Already reeling from 13 years of socialism and an aggressive state policy against private business, some small companies fear the labor changes could put them out of business. Analysts say the state, whose workforce has ballooned due to nationalizations across large swathes of the economy, will face a much larger bill to comply with the reforms.

And opposition leader Capriles said at the weekend Chavez's reforms were clearly an electoral ploy and did not tackle Venezuelans' main concern: unemployment. Capriles, a young center-left governor who wants to copy Brazil's model of free-market economics coupled with strong welfare policies in Venezuela, also criticized the lack of widespread consultation over the labor changes.

"The labor law was discussed between the four walls of Miraflores palace among ministers and bureaucrats," he said. "It seems to be a law made for electoral purposes."

Chavez's opponents have criticized him for keeping the country in the dark about the extent of his illness, raising suspicions his cancer may have spread from an initial baseball-sized tumor that was removed from his pelvis.

Most recent opinion polls have given Chavez a comfortable double-digit lead over Capriles, who is struggling to capture public attention with a nationwide "house-by-house" tour. In an interview with a local newspaper on Monday, however, Capriles claimed private polling by his Democratic Unity coalition showed him "head-to-head" with Chavez.
Posted by: Steve White || 05/02/2012 00:00 || Comments || Link || E-Mail|| [336061 views] Top|| File under:
Europe
German Jihadist Killed in US Drone Attack
Was he named Hans-Joachim? Seriously, though, Der Spiegel and the mother of the two jihadis -- a now-dead son and a daughter -- don't see why America gets to kill those engaged in the activity if they're holding German passports.
I certainly have no objection if the German drones take the bad boys out...
Posted by: tipper || 05/02/2012 13:02 || Comments || Link || E-Mail|| [336062 views] Top|| File under:
Home Front: WoT
9/11 Mastermind Says He Wants to Die
A year after the raid that killed Osama bin Laden, the United States has another opportunity on the horizon to take down a major terrorist figure, albeit in a much different way. Khalid Shaikh Mohammed, the confessed mastermind of the 9/11 attacks, will finally begin a military commission for the murders of 3,000 Americans at Guantanamo Bay on Saturday morning, when he'll appear at a Guantanamo Bay courtroom for his belated arraignment. But even as the U.S. boasts about the justice its reformed military trials will dispense, those trials might ironically give the man known as KSM the conclusion he sees as a final victory: death.

It's been a long time since KSM was last in court. In 2008, during an arraignment for a commission that ultimately got cancelled, he quickly pled guilty to multiple murder counts. "This is what I want," he told the court, in English. "I'm looking to be martyr for long time."

That case was interrupted for a variety of procedural reasons, and KSM never got his chance. In the intervening years, Congress and the Obama administration reformed the controversial military trials -- making it easier to seek capital punishment, by providing detainees with so-called "learned counsel" lawyers specifically skilled at death-penalty cases, which makes such sentences less likely to be reversed on appeal. Last month, after flipping a key detainee to testify against KSM, the government brought charges against KSM and four alleged accomplices for the 9/11 plot. "If convicted," the Defense Department clarified, "the five accused could be sentenced to death."

This article starring:
Khalid Shaikh Mohammed
Posted by: tipper || 05/02/2012 12:27 || Comments || Link || E-Mail|| [336061 views] Top|| File under:
U.S. to seek death penalty in Somali yacht hijacking
Federal prosecutors say they will seek the death penalty against three Somalis charged with fatally shooting four Americans aboard a hijacked yacht last year.

Ahmed Muse Salad, Abukar Osman Beyle and Shani Nurani Shiekh Abrar could also face the death penalty on numerous other charges related to the February 2011 hijacking. They include hostage taking resulting in death, violence against maritime navigation resulting in death, and kidnapping resulting in death. In total, 22 of the 26 counts are death-eligible offenses.

The decision to seek the death penalty is made by U.S. Attorney General Eric Holder. A document disclosing the prosecutors' intent was filed Monday.

In all, 19 men boarded the American yacht during the hijacking. Four of the hijackers died on board – including two who have also been identified in court records as those who shot at the Americans. One person was released by authorities because he is a juvenile. Eleven other men pleaded guilty to piracy and have been sentenced to life in prison for their roles in the case. A 12th man who never boarded the Quest and was identified as the lead hostage negotiator was convicted of piracy Friday. He also faces a mandatory life sentence.
Posted by: tu3031 || 05/02/2012 00:00 || Comments || Link || E-Mail|| [336061 views] Top|| File under:
India-Pakistan
Sindh home ministry announces bounty on Lyari gangsters
[Dawn] Sindh home ministry on Tuesday announced bounty on most wanted criminals of the troubled Lyari


...one of the eighteen constituent towns of the city of Karachi. It is the smallest town by area in the city but also the most densely populated. Lyari has few schools, substandard hospitals, a poor water system, limited infrastructure, and broken roads. It is a stronghold of ruling Pakistan Peoples Party. Ubiquitous gang activity and a thriving narcotics industry make Lyari one of the most disturbed places in Karachi, which is really saying a lot....


neighbourhood of Bloody Karachi


...formerly the capital of Pakistain, now merely its most important port and financial center. It may be the largest city in the world, with a population of 18 million, most of whom hate each other and many of whom are armed and dangerous...


, DawnNews reported.

According to a notification issued by the ministry, head money of Rs 2 million on Uzair Baloch, Rs 3 million on Baba Ladla, Rs 1.6 million on Ibrahim Katchi, Rs 1.5 million on Rashid Rekha and Rs 2 million on Zaman Mehsud has been declared for capturing them dead or alive.

On the other hand, the government of Sindh has offered surrendering option to gangsters belonging to the banned People's Aman Committee (PAC) who are putting up tough resistance in the ongoing "grand operation" for last five days.

Sindh Information Minister Shazia Marri has said that the option was up for grabs for the criminals who would put down their arms and cooperate with the government.

Posted by: Fred || 05/02/2012 00:00 || Comments || Link || E-Mail|| [336061 views] Top|| File under: Govt of Pakistan
IJT activists 'barge in' BZU
[Dawn] MULTAN: Police remained a silent spectator at the main gate of the Bahauddin Zakariya University (BZU), as Islami Jamaat Tulaba


...the student wing of the Jamaat-e-Islami...


activists barged in the university on Monday evening.

After entering the university, IJT activists raised slogans and reached Umer Hall. They left the university after negotiations with police. Police had been deployed at the main university gate after Thursday's firing.

Area magistrate Majid Kareem Farooq granted bail to 50 IJT activists against surety bond of Rs20,000 each. Police produced the accused in the court after two-day judicial remand.

The university administration had lodged an FIR after IJT activists who allegedly attacked the residence of university's resident officer, entered the university by force, resorted to firing and

detained

university's chief security officer on Thursday.

Another case was lodged against PSF activists for entering Ali Hall by force, resorting to firing and hurling threats at the university administration.

Resident Officer Dr Amanullah said IJT activists broke the locks in the presence of police, but police did not stop them. He said once again police just sent IJT activists away despite the fact that they were carrying weapons. He said the university administration would again submit an application to police for legal action against the '

myrmidon

s'.

Gulgashat SP Shoaib Khurram said he was not aware of IJT activists' action. "We cannot stop anyone from entering the university premises even if they are outsiders because there is no ban on the entry of outsiders in the university," he said.
Posted by: Fred || 05/02/2012 00:00 || Comments || Link || E-Mail|| [336061 views] Top|| File under: Jamaat-e-Islami
Syria-Lebanon-Iran
Gulf states behind Syria-bound arms shipments seized by Lebanon
Syrian Ambassador to Lebanon Ali Abdel-Karim Ali accused Gulf countries, including Qatar and Saudi Arabia, Wednesday of being behind the Syria-bound arms shipments that was intercepted recently by the Lebanese Army.

"The ship was bound for the Syrian opposition ... especially that political and security leaderships in Qatar, Saudi Arabia and other countries are behind these acts which undermine the security of Syria, Lebanon and the region," Ali said after meeting with Foreign Affairs Minister Adnan Mansour.

The Lebanese Army intercepted Friday night a ship in Lebanon's waters. Its manifesto listed metal and the like, but an investigation revealed weapons aboard. The ship intended to dock at Tripoli port in north Lebanon; the weapons, which originated in Libya, were bound for Syria.

Lebanese Military Prosecutor Judge Saqr Saqr ordered Saturday that the 11-member crew of "Lutfallah II" be held for questioning. A statement released Saturday by the Lebanese Army confirmed the arms seizure and said the 11 detained crew members are of various Arab and foreign nationalities.

Ali said Wednesday that such interference in Syria's affairs has become public and under the cover of what he described as "humanitarian and charitable associations or relief efforts."

He said such attempts would fail.

Posted by: tipper || 05/02/2012 12:38 || Comments || Link || E-Mail|| [336061 views] Top|| File under:
'Iran could accelerate nuclear program if Israel attacks'
Former IDF Intelligence head Gazit tells 'Post' he agrees with Diskin that attack wouldn't destroy Iran's program, and could even accelerate it, while enabling the Islamic Republic to legitimize efforts diplomatically.

Iran would possibly accelerate its nuclear weapons program after a future Israeli military strike, former IDF Intelligence head Shlomo Gazit told The Jerusalem Post on Tuesday.


After the decade they spend recovering from the strike, they mean...


Gazit, a senior research fellow at Tel Aviv University's Institute for National Security Studies, made the comments in response to a question put to him by the Post over recent views aired by former Shin Bet (Israel Security Agency) director Yuval Diskin, who questioned the effectiveness of an Israeli strike.
Posted by: tipper || 05/02/2012 00:33 || Comments || Link || E-Mail|| [336061 views] Top|| File under:
Hizbullah Slams Syria Blasts as 'Part of Destructive, Subversive Plot'
[An Nahar] Hizbullah on Tuesday condemned the two bombings that rocked the northwestern Syrian city of Idlib on Monday, saying they were "part of a destructive, subversive plot aimed at eradicating any chance to reach a solution that would rescue Syria from the current crisis."

"These bombings that sowed death and destruction in a peaceful Syrian city seeking security and stability cannot be the work of a political opposition that wants the welfare of the country and its citizens, but rather criminal bombings aimed at undermining stability and raising tensions in the framework of implementing the conspiracy that is targeting Syria and the region," the party said in a statement.

On Monday bombings rocked Idlib city and the Damascus


...Capital of the last overtly fascist regime in the world...


suburbs, with the deadliest hitting security buildings in Idlib.

Idlib's blasts targeted "two security headquarters, one housing air force intelligence and the other military intelligence," the Syrian Observatory for Human Rights said.

The official SANA news agency said "terrorists" were behind the attacks by "

jacket wallah

s."

Hizbullah said "these persistent criminal practices are a new evidence of the involvement of international and regional forces -- unfortunately Arab -- in a scheme to combat Syria and its resistance policy, through targeting civilians across Syria."

The party urged the Syrian people "to close ranks and show solidarity in the face of this conspiracy, and to throw support behind the Syrian leadership, in order to restore security in the country, achieve reconciliation and reach a new Syria."

Posted by: Fred || 05/02/2012 00:00 || Comments || Link || E-Mail|| [336061 views] Top|| File under: Hezbollah
U.N.: Syrian Govt. Still Has Heavy Weapons in Cities
[An Nahar]
Syrian security forces have kept heavy weapons in cities in breach of a U.N.-brokered cessation of hostilities, but the government and opposition both have committed truce violations, a top U.N. official said Tuesday.

The 24 unarmed military observers now in Syria have seen Howitzer guns, armored personnel carriers and other weaponry in cities, U.N. peacekeeping chief Herve Ladsous told a

presser

at U.N. headquarters.

Ladsous insisted, however, that the monitors were having a "visible impact" in cities where they have been allowed to go.

Withdrawing weapons and troops from Syrian cities was a key part of a six-point peace plan agreed by Hereditary President-for-Life Bashir Pencilneck al-Assad


Lord of the Baath...


and U.N.-Arab League


...an organization of Arabic-speaking states with 22 member countries and four observers. The League tries to achieve Arab consensus on issues, which usually leaves them doing nothing but a bit of grimacing and mustache cursing...


envoy Kofi Annan

...Ghanaian diplomat who served as the seventh and so far the worst Secretary-General of the UN. Annan and the UN were the co-recipients of the 2001 Nobel Peace Prize for something or other that probably sounded good at the time. In December 2004, reports surfaced that Kofi's son Kojo received payments from the Swiss company Cotecna, which had won a lucrative contract under the UN Oil-for-Food Program. Kofi Annan called for an investigation to look into the allegations, which stirred up the expected cesspool but couldn't seem to come up with enough evidence to indict Kofi himself, or even Kojo...
. Syria has told the U.N. that weapons have been pulled back.

"Regarding the heavy weapons, yes, our military observers do see a number of APCs, for instance, they see a number of Howitzers and other military equipment in most places where they are," Ladsous said.

Syria has told the monitors that the armored carriers have been disarmed but this has not been verified, Ladsous added.

The U.N. Security Council has approved a 300 strong force to monitor the cessation of hostilities which started on April 12 but has barely held.

Ladsous said only 150 monitors have been promised by U.N. member states so far and that Syria has refused visas for three monitors. He refused to give the nationalities of the three, but at least one of the officers is already in Damascus


...The place where Pencilneck hangs his brass hat...


serving in the U.N. Truce Supervision Organization.

"If there is not sufficient cooperation on (visas) from the Syrian authorities, of course we will report to the Security Council," Ladsous warned.

Despite the slow pace of finding monitors, the U.N. official said he was "confident" that the full 300 force would be found and would be in Syria by the end of May.

Western nations have expressed strong doubts, however, that Assad's government will stick to the six-point plan proposed by Annan. The plan calls for the cessation of hostilities and moves toward a political process.

Ladsous said government forces and opposition groups have broken the truce.

"All the parties need to take further steps to ensure a cessation of violence in all its forms," he said.

"The important fact is that violations do come from both sides," he said while refusing to say whether one side had committed more breaches.

Without giving details, the U.N. under secretary general also said that opposition groups had been involved in incidents with the monitors.

"There have been several incidents of various concern, in particular with some opposition members," Ladsous said.

Posted by: Fred || 05/02/2012 00:00 || Comments || Link || E-Mail|| [336061 views] Top|| File under: Govt of Syria
Who's in the News
29
[untagged]
4
al-Shabaab
4
Govt of Pakistan
2
al-Qaeda in Pakistan
2
Arab Spring
2
Taliban
2
Govt of Syria
2
al-Qaeda in Arabia
1
Pirates
1
Hezbollah
1
Boko Haram
1
al-Qaeda
1
Jamaat-e-Islami
1
Govt of Iran
1
Baloch Liberation Army
1
Popular Resistance Committees
Bookmark
E-Mail Me
The Classics
The O Club
Rantburg Store
The Bloids
The Never-ending Story
Thugburg
Gulf War I
The Way We Were
Bio
Merry-Go-Blog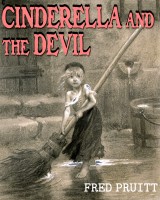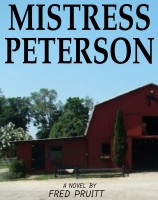 On Sale now!


A multi-volume chronology and reference guide set detailing three years of the Mexican Drug War between 2010 and 2012.

Rantburg.com and borderlandbeat.com correspondent and author Chris Covert presents his first non-fiction work detailing the drug and gang related violence in Mexico.

Chris gives us Mexican press dispatches of drug and gang war violence over three years, presented in a multi volume set intended to chronicle the death, violence and mayhem which has dominated Mexico for six years.
Click here for more information


Meet the Mods
In no particular order...


Steve White
Seafarious
tu3031
badanov
sherry
ryuge
GolfBravoUSMC
Bright Pebbles
trailing wife
Gloria
Fred
Besoeker
Glenmore
Frank G
3dc
Skidmark



Better than the average link...



Rantburg was assembled from recycled algorithms in the United States of America. No trees were destroyed in the production of this weblog. We did hurt some, though. Sorry.
3.236.209.138

Help keep the Burg running! Paypal: