Africa Horn
Sudan says South backing for rebels risks stability
[Daily Nation (Kenya)] Sudan, which has rejected a return to the negotiating table, accused South Sudan of undermining its stability by backing rebels inside its territory despite international appeals for it to stop.

The "South Sudan government did not respond to the repeated calls of the international community and continued its hostile activities to undermine the stability and security of Sudan," said the foreign ministry.

The statement, carried by SUNA state news agency late on Monday, followed a new wave of Sudanese air raids against the South that drew swift condemnation from the United Nations


...where theory meets practice and practice loses...


, United States and

La Belle France

.

It came after Sudan's President Omar al-Bashir

Head of the National Congress Party. He came to power in 1989 when he, as a brigadier in the Sudanese army, led a group of officers in a bloodless military coup that ousted the government of Prime Minister Sadiq al-Mahdi and eventually appointed himself president-for-life. He has fallen out with his Islamic mentor, Hasan al-Turabi, tried to impose shariah on the Christian and animist south, resulting in its secessesion, and attempted to Arabize Darfur by unleashing the barbaric Janjaweed on it. Sudan's potential prosperity has been pissed away in warfare that has left as many as 400,000 people dead and 2.5 million displaced. Omar has been indicted for genocide by the International Criminal Court but nothing is expected to come of it.
ruled out any future talks with rival South leader Salva Kiir, who was in Beijing to drum up support from China, a traditional Khartoum ally.

Sudan accuses the South of supporting anti-government rebels from its conflict-hit western region of Darfur as well as those fighting in Blue Nile and South Kordofan states.

The South, which split from Sudan in July 2011 following an independence referendum, denies backing opposition movements in the north.

UN leader
the ephemeral Ban Ki-moon


... of whom it can be said to his credit that he is not Kofi Annan...


, meanwhile, deplored the cross-border air raids, and called on Bashir and Kiir to stop the "slide" to war after months of escalation along their oil-rich border.

"The secretary-general condemns the aerial bombardment on South Sudan by Sudanese armed forces and calls on the government of Sudan to cease all hostilities immediately," said deputy UN

front man

Eduardo del Buey.
Posted by: Fred || 04/25/2012 00:00 || Comments || Link || E-Mail|| [10797 views] Top|| File under: Govt of Sudan
Africa North
Protesters try to shut Libya's top oil firm Agoco
BENGHAZI, Libya: Protesters gathered outside Libya's largest oil company for a second day on Tuesday demanding more transparency over how the country's new rulers are spending its money and more jobs for the youth.

Spokesman for the Arabian Gulf Oil Company (Agoco) Abdel Jalil Mayuf said the protesters were preventing employees from entering the building, attempting to halt work for a second day in a row.

"We cannot get inside. They are protesting against the authorities, they want money," he told Reuters on Tuesday.

Highlighting the continued risks months after the ouster of Muammar Qaddafi, the group of 50 protesters, some of them unemployed youth who had fought in last year's war, blocked the Agoco office entrance gate in the eastern city of Benghazi.

Their demands, which have been echoed at previous protests in Benghazi, also included the sacking of Qaddafi-era officials.

Oil represents the bulk of Libya's economy and the North African country is close to returning to pre-war production of 1.6 million barrels per day.

Discontent has been simmering in Benghazi, the cradle of the Libyan revolt, for a while. In January, protesters stormed the headquarters of the ruling National Transitional Council while its chairman was still in the building.

The interim government appointed in November is leading Libya toward elections in June but is struggling to restore services and impose order on a country awash with weapons.

Agoco, which produced 425,000 bpd of crude oil before the war, gained increasing independence last year and acted as the de facto state oil company of the Libyan uprising as international sanctions imposed during the conflict prevented dealings with the National Oil Corporation.
Posted by: Steve White || 04/25/2012 00:00 || Comments || Link || E-Mail|| [10793 views] Top|| File under:
Egypt army passes law banning ex-PM from vote
CAIRO: Egypt's ruling military has approved a law that bans top Hosni Mubarak-era officials from running for the presidency, excluding his last prime minister and further depleting a field reduced by the disqualifications of other front-runners.

A copy of the law published on the website of the state-run Al-Ahram newspaper said the legislation would take effect from Tuesday. It showed that the bill had been printed in the official gazette, confirming that the legislation drafted by the Islamist-dominated parliament had been approved by the military.

The law denies political rights to anyone who served as president, vice president or prime minister in the decade prior to Mubarak's removal from power on Feb. 11, 2011. It further applies to anyone who served in top posts in the ruling party.

That means Ahmed Shafiq, appointed as prime minister by Mubarak in his last days in power, is out of the race. He had been seen as one of four remaining front-runners for the presidency of the Arab world's most populous country.

The others are Mohamed Mursi, the Muslim Brotherhood's candidate, Abdel Moneim Abol Fotouh, a former member of the Islamist group, and Amr Moussa, a former Arab League chief and an ex-foreign minister. The law exempts former ministers who were not prime minister, so will not affect Moussa's candidacy.

Parliament approved the legislation earlier this month, an amendment to an existing law governing political rights, in response to a decision by Omar Suleiman, Mubarak's former vice president and intelligence chief, to run for the presidency.

But Suleiman was disqualified a few days later for another reason: he failed to gather the required number of voter endorsements required to run.

The committee overseeing the vote also banned nine other contenders, including the Muslim Brotherhood's first-choice candidate and a popular Islamist preacher.
Posted by: Steve White || 04/25/2012 00:00 || Comments || Link || E-Mail|| [10793 views] Top|| File under:
Arabia
Yemen Protesters call for Removing Corrupt Governor
[Yemen Post] Hundreds of the residents of al-Mahweet province staged a rally on Tuesday in the Yemeni capital of Sana'a, demanding that their governor, Ahmed Ali al-Ahwal. He was allegedly involved in the massacre in Sana'a Change Square last year that left more than 52 peaceful protesters dead.On March 18, snipers atop of al-Ahwal's house, located near Sana'a Change Square,

bumped off

more than 52 protesters as they finished the Friday's prayer. They targeted areas of chest, head, and the heart, which means they were ordered to kill not to wound.The protesters raised banners demanding that al-Ahwal stand trial for his involvement in killing dozens of innocent youths as well as for corruption charges. They further carried posters of the

deaders

of what's now known as the Friday of dignity (Jamaa al-Karama).The protesters submitted a letter to Hadi' guards in which they showed their resentment to what Yemeni provinces suffer in general, and al-Mahweet in particular from administrative and financial corruption.The letter also indicated that al-Ahwal is not only involved in corrupt charges, but also he was directly implicated in the massacre of Friday of Dignity, saying its strange that instead of holding him [ al-Ahwal] accountable for his crimes, he was being left to continue to be the governor of al- Mahweet as if he was above the law.Many believe that al-Ahwal had a big role in the massacre that took place on Friday of Dignity which marked the day that Yemeni protesters vowed that they would never go back on their goals or enter into any sort of negotiations with President-for-Life Ali Abdullah Saleh


... Saleh initially took power as a strongman of North Yemen in 1977, when disco was in flower, but he didn't invite Donna Summer to the inauguration and Blondie couldn't make it...


's regime.After Friday of Dignity, many officials, ministers, and commanders defected against Saleh and pledged support for the revolution, dealing a severe blow to the tyrant rule.

Posted by: Fred || 04/25/2012 00:00 || Comments || Link || E-Mail|| [10796 views] Top|| File under: Arab Spring
German Experts: N. Korea 'Missiles' at Parade Were Mock-Ups
[An Nahar] Apparently new long-range ballistic missiles displayed at a
North Korean military parade this month were mock-ups, according to two German experts who termed the exercise "a nice dog and pony show".


It isn't nice to snicker, so you'll have to pretend those noises are coming from somewhere else.

One of the missiles on show in Kim Il-Sung Square on April 15 -- transported on a launcher of apparent Chinese design -- seemed to be a new addition to the nuclear-armed country's long-range arsenal, according to analysts at the time.

But Markus Schiller and Robert H. Schmucker, of Schmucker Technologie, said all six of the road-mobile intercontinental ballistic missiles (ICBMs) on show that day were models.

"A closer look reveals that all of the presented missiles are mock-ups," they wrote in a report seen Tuesday and carried on the armscontrolwonk.com website.

"There is still no evidence that North Korea actually has a functional ICBM," they said in the April 18 report.

Schiller and Schmucker said the surface structure of the warheads was undulated, while a real warhead would have to be designed to withstand atmospheric re-entry.

The experts also said a road-mobile missile of such a size was always solid-fuelled, but those on show had parts resembling valves for liquid propellants.

Schiller and Schmucker said it would not have been possible to securely bolt the missiles to the launch tables, since the hole that might hold the bolt was aligned with the outer diameter of the missile, or very close to it.

In addition, each missile had slightly different cable duct positions and other features. "There is no doubt that these missiles were mock-ups," they wrote.

The parade featuring some 880 items of weaponry was staged to mark the centenary of the birth of founding leader Kim Il-Sung.

It came just two days after the failure of a rocket launch that the North said was designed to put a satellite into orbit.

Schiller and Schmucker said the question was whether the mock-ups were modeled on a real design that was still undisclosed, or whether the presentation was staged just for show and to secure some strategic leverage.

"Judging from other insights about the North Korean missile program, the latter seems more likely," they wrote, recommending close monitoring of future developments.

"For now, the ICBM presentation was nothing else than a nice dog and pony show."

Posted by: Fred || 04/25/2012 00:00 || Comments || Link || E-Mail|| [10794 views] Top|| File under: Commies
India-Pakistan
New GB force to curb sectarian violence
[Dawn] The Gilgit-Baltistan cabinet on Monday approved setting up a new force to eliminate sectarian violence from the region.

The meeting was chaired by Chief Minister Syed Mehdi Shah. The meeting was convened to review law and order situation in the region.

Later, briefing

news hound

s about decisions taken in the cabinet meeting the administration spokesperson and Education Minister Dr Ali Madad Sher said a joint force comprising 400 personnel taken from police, Punjab Rangers, GB Scouts and Pak Army will maintain law and order.

He said the new force would be commanded by an army major and will have two headquarters, one in the home department and the second at the main office of the GB Scouts.

Mr Sher said a checkpost and patrolling point would be set up after 10 kilometer distance on the Karakuram Highway to avoid any untoward incident on the road. He said a 20-member team comprising people from both Sunni and Shia sects would be set up to ensure that the two main mosques in the Gilgit city were not used for hate speeches.

The minister said three lists of anti-peace elements had been prepared and so far 20 out of the 30 most wanted people had been put behind the bars while raids were being conducted to arrest the remaining.

He said jirga in Chilas had helped police arrest eight out of ten wanted people, adding investigation into the Chilas incident was being carried out by highly professional

coppers

.

The minister said efforts were underway to arrest seven culprits involved in murder of a man and kidnapping of 34 people, including two officials, in Hunza-Nagar district.

He said mobile phone service was being restored in Astor and Ghizer districts while the service in Gilgit, Hunza-Nagar and Diamer would be restored once curfew was lifted.

He further said the duration of curfew break had been increased from 6am to 7pm and if situation remained clam it would be lifted altogether.

He said a joint meeting of federal, Khyber-Pakhtunkhwa


... formerly NWFP, still Terrorism Central...


and GB interior ministers would be called to further streamline the security affairs.
Posted by: Fred || 04/25/2012 00:00 || Comments || Link || E-Mail|| [10793 views] Top|| File under: Govt of Pakistan
Israel-Palestine-Jordan
Israel grants legal status to three West Bank outposts
JERUSALEM: Israel said on Tuesday it had granted legal status to three settlement outposts in the occupied West Bank, a move that could shore up the governing coalition but which drew sharp Palestinian condemnation.


Of course it did. But it sucks to lose four wars and two insurrections, doesn't it boys...

Israeli officials played down the decision taken by a ministerial committee late on Monday and rejected accusations that the government had effectively created the first new Jewish settlements for more than 20 years.

The three outposts -- Bruchin, Sansana and Rechelim -- were built on land Israel declared "state-owned" in the West Bank, an area it captured in the 1967 war and which Palestinians want as part of a future state.

"The panel decided to formalize the status of the three communities ... which were established in the 1990s following the decisions of past governments," said a statement issued by Prime Minister Benjamin Netanyahu's office. Israel distinguishes between settlements it has approved and the outposts which were never granted official authorization.

Some 350 settlers live in Bruchin and 240 in Rechelim, both in the northern part of the West Bank, while Sansana, with a population of 240, lies further to the south.

None has been granted final Israeli legal status as formal communities and Netanyahu, though politically strong, has faced questions from within his own Likud party and other right-wing coalition partners about his commitment to settlers.

Israeli officials blamed unspecified technical issues for delaying the status change.
Posted by: Steve White || 04/25/2012 00:00 || Comments || Link || E-Mail|| [10796 views] Top|| File under:
US Stockpiling Huge Weapons Cache In Israel
The U.S. military has stockpiled $800 million worth of weapons in Israel and the amount is growing, according to a U.S. Congressional report and reported by Tzvi Ben Gedalyahu of the Israeli media network Arutz Sheva.

The War Reserves Stock Allies-Israel (WRSA-I) program is run by the United States European Command (EUCOM) and includes missiles, armored vehicles and artillery ammunition.

The equipment was transferred to Israel "for use by the United States and, with U.S. permission, for use by Israel in emergency situations."

The U.S. gave such approval to the Israel Defense Force during the Second

Leb

War in 2006, according to the report.

Israel has promoted "strategic cooperation"  since the 1980s by inviting the placement of U.S. arms and equipment at Israeli bases for use in wartime..

A 2010 Congressional amendment extended the President's authority to transfer to Israel surplus defense items that are stockpiled in Israel. The amendment will increase the value of the stockpile to $1.12 billion. 
Posted by: trailing wife || 04/25/2012 00:00 || Comments || Link || E-Mail|| [10796 views] Top|| File under:
Syria-Lebanon-Iran
Syria's Assad 'finished,' Tunisian leader says
BEIRUT: Bashar Assad's international allies must realize the Syrian president is "finished" and persuade him to step down to avoid further bloodshed, Tunisian President Moncef Al-Marzouki said in a newspaper interview published on Tuesday.

"The Russians and Chinese, and the Iranians must understand that this man is finished and they cannot defend him. They must persuade him to leave power and hand over to his deputy," Marzouki told the regional Arab newspaper Al-Hayat.

Assad "will go one way or another ... dead or alive," he added.

Addressing the Syrian leader directly, he said: "It's better for you and your family to leave alive, because if you decide to leave dead, that means that you have caused the deaths of tens of thousands of innocents. Enough blood has been shed."

Tunisia, whose peaceful revolution a year ago sparked the Arab Spring uprisings that saw off autocratic leaders in Egypt, Libya and Yemen, offered to give Assad political asylum in February to stem the violence in Syria, where the United Nations says government forces have killed 9,000 people.


That's an interesting bit of news. Life in Tunisia wouldn't be so bad with a lot of Krugerrands and a beautiful wife...

At least until the Islamists take over, anyway.

They like Krugerrands and beautiful wives as much as anyone...

UN observers are launching a monitoring mission in Syria to oversee an April 12 cease-fire agreement brokered by former UN Secretary General Kofi Annan. Fewer than a dozen from a planned mission of 300 observers have arrived so far, and the violence has continued. Activists said 30 people were killed across Syria on Monday.

Marzouki said the mission had little chance of ending the killings. "I do not expect it to succeed, because the number of observers is very small. Three hundred people cannot do anything," he said. "In Kosovo there were thousands of observers."
Posted by: Steve White || 04/25/2012 00:00 || Comments || Link || E-Mail|| [10797 views] Top|| File under:
Report: Israel to Start Work on Lebanon Border Wall
[An Nahar] Israel is to start building a wall along part of its border with

Leb

next week to shield the northern town of Metulla, Channel 10 television reported on Monday.

It said the wall, more than two kilometers long and 10 meters high, was also aimed at preventing

festivities

between Israeli and Lebanese border forces whose posts are often just meters apart.

The private broadcaster said Israel had informed

Leb

of the wall project and would coordinate it through the United Nations


...what started out as a a diplomatic initiative, now trying to edge its way into legislative, judicial, and executive areas...


Interim Force in

Leb

(UNIFIL).

Military sources said in January that Israel was considering building a wall along a section of the 79-kilometer border, fearing cross-border sniper fire at newly built apartment blocks in Metulla.

Although the two countries are technically in a state of war, Israeli and Lebanese military officials meet regularly in the presence of UNIFIL peacekeepers to liaise on border issues.

Posted by: Fred || 04/25/2012 00:00 || Comments || Link || E-Mail|| [10795 views] Top|| File under: Hezbollah
-Election 2012
High-ranking DOJ official to resign amid Fast and Furious, Virgin Islands bribery scandals
U.S. Assistant Attorney General Ronald Weich plans to resign his position soon, as two different scandals rage on in which he has provided allegedly misleading information to Congress.

Weich, who has served as Attorney General Eric Inaction Jackson Holder's emissary in congressional communications, will become the next dean of the University of Baltimore School of Law in July, according to the National Law Journal.

The DOJ official is the same Holder deputy who falsely told Congress that neither the Bureau of Alcohol, Tobacco, Firearms and Explosives nor any part of the Department of Justice ever allowed illicit firearms to "walk" across the U.S.-Mexico border -- even as contrary facts emerged from the investigation into Operation Fast and Furious.

On Feb. 4, 2011, Weich wrote to Congress that the idea that "ATF 'sanctioned' or otherwise knowingly allowed the sale of assault weapons to a straw purchaser who then transported them into Mexico ... is false."

"ATF makes every effort to interdict weapons that have been purchased illegally and prevent their transportation to Mexico," Weich added in that letter.

The DOJ has since retracted Weich's letter but has not held anyone accountable for providing that misinformation to Congress, or for Operation Fast and Furious itself.

Scores of

politician

s -- 125 House members, three U.S. Senators, two governors -- and many major political figures including likely Republican presidential nominee Mitt Romney


...whose real first name is actually, no kidding, Willard, was governor of Massachussetts and is currently the front-runner for president on the Publican ticket. He is the son of the former governor of Michigan, George Romney, who himself ran for president after saving American Motors from failure, though not permanently. Romney's foot is in an ideological bucket because of Romneycare, a state-level experiment that should have been a warning against Obamacare if anyone had been paying attention. Romney's charisma is best defined as soporific, which is probably why he is leading the Publican field...


have demanded Holder's resignation or firing over Fast and Furious.

In February, Weich denied the Justice Department's involvement in another scandal. The Daily Caller learned that the DOJ had failed to arrest and prosecute several indicted financial criminals because of an alleged bribery scheme. Weich said the DOJ had no knowledge of any bribery.

But TheDC's investigation unearthed allegations that two DOJ prosecutors on a team of more than 25 accepted cash bribes from indicted finance executives in the U.S. Virgin Islands. And USVI Gov. John de Jongh allegedly accepted part of at least $20 million in cash bribes in exchange for favors from his administration. At least five other prosecutors, according to TheDC's well-placed source in the DOJ, were compromised.

Weich's letter denying the allegations was carefully worded. He addressed few specifics in TheDC's reporting or in the letter Iowa Republican Sen. Chuck Grassley sent him requesting additional information. His response made no mention of sealed indictments, or of the lengthy investigation the DOJ conducted into the financial irregularities at the center of the Virgin Islands case.

Instead, Weich challenged only The Daily Caller's decision to give its source protection through anonymity, claiming the DOJ has no knowledge of the alleged bribes explored in the story.

"The Department is not aware of facts supporting any allegations of bribery, as purported by the article," Weich wrote.

DOJ spokeswoman Tracy Schmaler has not responded to months of questions from TheDC about the specifics of this story. Schmaler also didn't respond on Wednesday when asked what connection, if any, Weich's resignation has to Operation Fast and Furious, or to the Virgin Islands case.
Posted by: Beavis || 04/25/2012 16:03 || Comments || Link || E-Mail|| [10801 views] Top|| File under:
Who's in the News
28
[untagged]
6
Govt of Pakistan
3
Govt of Syria
3
Arab Spring
2
al-Qaeda in Arabia
1
Hezbollah
1
DFLP
1
Commies
1
Govt of Sudan
1
Thai Insurgency
1
al-Qaeda in Pakistan
1
al-Shabaab
1
Fatah al-Islam
1
Govt of Iran
Bookmark
E-Mail Me
The Classics
The O Club
Rantburg Store
The Bloids
The Never-ending Story
Thugburg
Gulf War I
The Way We Were
Bio
Merry-Go-Blog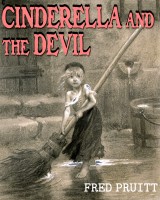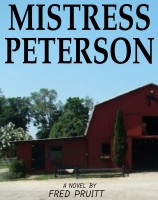 On Sale now!


A multi-volume chronology and reference guide set detailing three years of the Mexican Drug War between 2010 and 2012.

Rantburg.com and borderlandbeat.com correspondent and author Chris Covert presents his first non-fiction work detailing the drug and gang related violence in Mexico.

Chris gives us Mexican press dispatches of drug and gang war violence over three years, presented in a multi volume set intended to chronicle the death, violence and mayhem which has dominated Mexico for six years.
Click here for more information


Meet the Mods
In no particular order...


Steve White
Seafarious
tu3031
badanov
sherry
ryuge
GolfBravoUSMC
Bright Pebbles
trailing wife
Gloria
Fred
Besoeker
Glenmore
Frank G
3dc
Skidmark



Better than the average link...



Rantburg was assembled from recycled algorithms in the United States of America. No trees were destroyed in the production of this weblog. We did hurt some, though. Sorry.
3.235.180.193

Help keep the Burg running! Paypal: