Africa Horn
British forces in Ugandato train Somalia peacekeepers
[Shabelle] A team of 27 British soldiers arrived inUgandaon Sunday to train local troops for peacekeeping mission inSomalia.

The team will train Ugandans for two weeks; day and night, before they are sent toSomalia, which is facing the

bad boy

Al-Shabaab



... Somalia's version of the Taliban, functioning as an arm of al-Qaeda...


menace, in two weeks.

The visitingUKminister forAfrica, Mr Henry Bellingham, also Wednesday announced an extra $200,000 funding for training of Ugandan peacekeepers.

"This is a good opportunity to pacifySomaliabecause the Al-Shabaab have been chased out ofMogadishu. This was a sacrifice worthwhile. Achievements made on the military front should be compatible with political side," he said

Mr Bellingham was meeting the British soldiers and theUgandaLandforces commander, Lt Gen Katumba Wamala, and other senior officers in Singo, Nakaseke District where the peacekeepers are undergoing training.

Mr Bellingham said theUKfunding to the African Union


...a union consisting of 53 African states, most run by dictators of one flavor or another. The only all-African state not in the AU is Morocco. Established in 2002, the AU is the successor to the Organisation of African Unity (OAU), which was even less successful...


forces, Amisom had been increased by $23.8 million following the UN resolution that called for increase and expansion of the force from 12,000 to 17,731.

The commandant of Singo Peace support training school, Col James Barigye Ruheesi, said the school had so far trained 20,000 soldiers who had so far served inSomaliasince 2007.

Ugandans and Burundians have been supporting the beleaguered Transitional Federal Government of Somalia before they were later joined by Kenyans an Djiboutian forces.
Posted by: Fred || 03/30/2012 00:00 || Comments || Link || E-Mail|| [342 views] Top|| File under: al-Shabaab
NATO, Russia Seek to Strengthen Cooperation to Counter Piracy
[Tripoli Post] The North Atlantic Alliance, NATO


...the North Atlantic Treaty Organization. A collection of multinational and multilingual and multicultural armed forces, all of differing capabilities, working toward a common goal by pulling in different directions...


and Russia agree that countering piracy is a common security challenge and have agreed to explore ways to strengthen cooperation in this area under the NATO-Russia Council (NRC) Work Programme for 2012.

Building on limited military tactical cooperation off the Horn of Africa, they are seeking to strengthen information exchange and coordination and considering possible mutual support, such as refuelling and medical assistance, for ships involved in counter-piracy operations.

Rear Admiral (LH) Sinan Azmi Tosun, the current Commander of Ocean Shield, NATO's counter-piracy operation in the Gulf of Aden says: "We are all actors in the same area and good cooperation between our forces will enhance the effectiveness in keeping the shipping lanes safe as well as mutual understanding of the NATO and Russian units."

NATO and Russian ships work as convoy escorts in the Internationally Recommended Transit Corridor (IRTC), which was established in early 2009 to help provide protection and security to merchant shipping in the Gulf of Aden and the southern Red Sea, a busy shipping area that is particularly prone to attacks by pirates operating from Somalia.

Russian assets are occasionally invited to participate tactically with the ships of Allied countries and the naval task forces of other international actors operating in the area.

Constructive meetings have been held by NATO with the Russians and both side have shared information on their counter-piracy operations. They also discussed opportunities for training to improve interoperability between NATO and Russian ships.

Posted by: Fred || 03/30/2012 00:00 || Comments || Link || E-Mail|| [381 views] Top|| File under: Pirates
Africa North
Italian Government Seizes $1.5bn of Gaddafi's Assets
[Tripoli Post] True its tax

coppers

on Wednesday the Italian government seized more than $1.5 billion worth of assets belonging to the family of former Libyan dictator Muammar Qadaffy's


...a proud Arab institution for 42 years, now among the dear departed, though not the dearest...


family. They include stakes in top companies, land and a Harley Davidson.

The seizure followed a request by the International Criminal Court


... where Milosevich died of old age before being convicted ...


, (ICC) in The Hague, which is seeking the extradition from Libya of Qadaffy's son Seif al-Islam on charges of crimes against humanity.

In a statement, the Italian police said it "seized fixed and moveable assets, company stock and bank accounts connected to the family of ex-Libyan leader (Muammar) Qadaffy's and to his entourage."

It also listed the value and the assets held by Libyan sovereign wealth funds, including a 1.256-percent stake in the nation's largest bank UniCredit worth 611 million euros and a 0.58-percent stake in oil major ENI, the top foreign energy producer in Libya.

Under Qadaffy, Libya briefly held the biggest single stake in UniCredit.

There was also a 2.0-percent stake of Italian aerospace and defence giant Finmeccanica worth 40 million euros and a 0.33-percent stake in carmaker Fiat and truck maker Fiat Industrial worth an estimated 53 million euros.

Police said they further confiscated stock in Serie A football club Juventus where one of Qadaffy's sons, Saadi - now hiding in Niger - used to be on the board, and an apartment in one of Rome's most exclusive areas.

The seizures also included 150 hectares of forest on Pantelleria, a picturesque Italian island halfway between Sicily and the Tunisian coast where the Qadaffy was rumoured to be planning to build a holiday village.

Posted by: Fred || 03/30/2012 00:00 || Comments || Link || E-Mail|| [378 views] Top|| File under: Arab Spring
Arabia
Pressures Continue to remove Saleh from head of GPC party
[Yemen Post]
A Gulf diplomat has said that the existence of the former president President-for-Life Ali Abdullah Saleh


... Saleh initially took power as a strongman of North Yemen in 1977, when disco was in flower, but he didn't invite Donna Summer to the inauguration and Blondie couldn't make it...


as the head of the General People Congress was debated, pointing out that pressures exerted to remove him from the GPC presidency.

The Sana'a-based Akhbar Alyoom Newspaper quoted a high-ranking diplomat as saying that the Gulf States that oversaw the Yemeni political settlement realize that Saleh poses an obstacle for the Yemeni interim government.

He revealed that ambassadors of Gulf States, the UN Security Council Prominent Members and EU informed leaders of the General People Congress desire to make changes inside the party including the election of a new head instead of Saleh.

The diplomat affirmed that any side that will try to hamper the GCC-mediated power transfer initiative will face severe sanctions, stressing that the impediment of the deal will endanger the regional and international peace.

He urged all sides to commit to the deal and its implementation mechanism, pointing out that the deal is considered the only way to take Yemen out of its current crisis and security deterioration.

The diplomat further referred that the GCC States closely watch Yemen updates regarding the deal, asserting that the deal meets the ambitions of the Yemeni people.

He reiterated that the GCC ambassadors to Yemen realized that President Abdu-Rabo Mansour Hadi and the consensus government face a great deal of impediments and challenges, hinting that the military reconstruction is among the most challenging issues.

The countries overseeing the GCC-mediated power transfer deal have called all Yemeni parties to commit to the GCC agreement signed in last November, cautioning against any attempts to impede the deal.


Posted by: Fred || 03/30/2012 00:00 || Comments || Link || E-Mail|| [341 views] Top|| File under: Arab Spring
Government delegation reviews problems of Saada
[Yemen Post] A government delegation visited on Monday the remote governorate of Saada where it met with leaders of the Houthi
...a Zaidi Shia insurgent group operating in Yemen. They have also been referred to as the Believing Youth. Hussein Badreddin al-Houthi is said to be the spiritual leader of the group and most of the military leaders are his relatives. The Yemeni government has accused the Houthis of having ties to the Iranian government, which wouldn't suprise most of us. The group has managed to gain control over all of Saada Governorate and parts of Amran, Al Jawf and Hajjah Governorates....
group, officials, sheiks and dignitaries.

The delegation was comprised of the Endowment and Guidance Minister Hamoud Obad, the State Minister Hassan Sharaf Al-Din, a member of the Shoura Council Ali Bin Ali Al-Qais, members of parliament Abdul-Karim Jadban and Ahmed Al-Kuhlani, and head of the Defense Minister Operations Mohammad Al-Sufi.

The delegation met with Saada Governor Faris Mana'a , military and security leaders as well as

big shot

s of the Houthi group.

In the meeting, they discussed the reconstruction of Saada that witnessed six conflicts with the former regime, and the engagement in the national dialogue.

The interim government seeks to involve all Yemeni forces in the dialogue conference according to the GCC-drawn power transfer deal.

A member of the delegation Sharaf Al-Din said that the committee reviewed the problems of the governorate and discussed all views presented in the meetings.

He further said that they came up with constructive results about the engagement of the group in the dialogue.

He further pointed out that among factors that will help resolve Saada case are the reconstruction of the governorate, taking attention to development projects and compensating the those people damaged by the six Saada wars.

In remarks to the state-run Al-Jumhoria newspaper, he sad that the people of Saada want an apology of the government about the wars and dealing with their killed fighters as

deaders

.

He further affirmed that the committee will imminently visit Saada to review the situations of the displaced persons and resolve their problems.


Posted by: Fred || 03/30/2012 00:00 || Comments || Link || E-Mail|| [357 views] Top|| File under: Houthis
Bangladesh
15 absentee witnesses' statements accepted
[Bangla Daily Star] The International Crimes Tribunal-1 yesterday received statements of 15 prosecution witnesses, given to an investigation officer, as evidence against Jamaat leader Delwar Hossain Sayeedi.


...Islamic orator and politician. He was a former Member of Parliament in the National Assembly of Bangladesh from 1996 to 2008, and is one of the most prominent leaders of the Bangladesh Jamaat-e-Islami...


It refused to do the same for 31 other witnesses.

The three-member tribunal in the order said the remaining 31 witnesses' situation was different and they did not come into the purview of a relevant law under which the other statements were taken in as evidence.

Meanwhile,


...back at the laboratory the fumes had dispersed, to reveal an ominous sight...


the prosecution says that it will bring forth only one more witness before the tribunal prior to finishing off with prosecution witnesses.

The defence is, however, unhappy with the court's order and said it would file a review petition against the order.

The prosecution in a prayer on March 20 said it would not be possible to produce 46 prosecution witnesses against Sayeedi as they were either very sick or could not be found. It had claimed that 19 of those witnesses were key eyewitnesses to war crimes committed by Sayeedi during the Liberation War.

It had appealed that the statements of 46 witnesses made before an investigation officer be taken in as evidence.

The prosecution has so far produced 27 witnesses before the court.

Sayeedi, who is facing 20 charges of crimes against humanity, was produced before the tribunal yesterday. He is among six Jamaat and two BNP leaders facing war crimes charges at the tribunal.

Posted by: Fred || 03/30/2012 00:00 || Comments || Link || E-Mail|| [338 views] Top|| File under: Jamaat-e-Islami
China-Japan-Koreas
US suspends food aid to N. Korea over missile plan
WASHINGTON: The United States has suspended planned food aid to North Korea as Pyongyang vows to push ahead with a plan to launch a long-range missile in defiance of international warnings, US military officials said on Wednesday.


Don't worry, Uncle Sugar will ship the food as soon as the Norks hint at backing down...

Reclusive North Korea has said it is merely sending a weather satellite into space, but South Korea and the United States say it is a disguised ballistic missile test. North Korea said on Tuesday there was no reason to fire a missile after February's agreement to suspend nuclear and missile tests in return for food aid with the United States.

But Acting Assistant Secretary of Defense for Asia and Pacific Security Affairs Peter Lavoy told the House of Representative Armed Services Committee that the announcement of the launch was in breach of the February agreement.

"This planned launch is highly provocative because it manifests North Korea's desire to test and expand its long-range missile capability," Lavoy told the House panel.

"We believe this reflects their lack of desire to follow through on their commitments, their international commitments, and so we've ... been forced to suspend our activities to provide nutritional assistance to North Korea." A US official confirmed the United States had detected activity that looked like launch preparations at a facility near the country's northwestern border with China.

The website GlobalSecurity.org published satellite imagery last week of a launch pad and tower without a rocket at the Tongchang-dong launch site. A US official indicated there were signs the North Koreans were getting the site ready.

"The US has seen indications that the North Koreans are preparing to launch a long-range rocket," said the official.
Posted by: Steve White || 03/30/2012 00:00 || Comments || Link || E-Mail|| [515 views] Top|| File under:
China-Nork Communication Breaks Down
I find this a bit hard to believe; the Norks have been China's lapdog. We'll need more confirmation. I don't see how the Norks can go it alone right now.

High-level communication channels between China and North Korea have apparently been shut down since the death of former North Korean leader Kim Jong-il. Pyongyang is failing to inform its sole ally of important developments like the upcoming missile launch.

The only high-ranking Chinese official to visit North Korea since Kim's death was Vice Foreign Minister Fu Ying, who was in Pyongyang between Feb. 20 and 25 to discuss aid to the North. Fu met his North Korean counterpart Kim Sung-gi but did not speak with higher ranking officials.

China was supposedly stunned by the announcement on Feb. 16 of the launch plan for what the North says is a space rocket and had to summon the ambassador to China late at night to protest.


Supposedly because it's in China's interest to keep Japan, ROK and the US all stirred up, the better to offer concessions to the Norks.

Wu Dawei, China's chief delegate to the six-party nuclear talks, then met with North Korean Foreign Minister Ri Yong-ho on Feb. 19 when Ri was visiting Beijing. There are rumors that Ri also met with State Councilor Dai Bingguo, who outranks Wu.

But North Korean officials dealing with China are only working-level bureaucrats, making it doubtful that Beijing's concerns over the North's missile launch were expressed to the highest echelons of the North Korean regime, according to experts.

China has through various diplomatic channels tried to hold talks with North Korea, but the North is apparently rejecting the requests saying it is still in mourning for Kim Jong-il.


If this is Pudgy's way of banging the spoon to gain attention, he'll find out real quick that China doesn't like being treated like this.
Posted by: Steve White || 03/30/2012 00:00 || Comments || Link || E-Mail|| [493 views] Top|| File under:
Europe
Islamist Serial Killer Buried In France Despite Protest
Mohamed Merah buried in Toulouse cemetery after Sarkozy intervenes in debate over where he should be buried.

Algeria refused to accept the corpse of the dual French-Algerian citizen for security reasons. Merah's father missed the funeral because he could not get to Toulouse in time from Algeria.
Posted by: trailing wife || 03/30/2012 00:00 || Comments || Link || E-Mail|| [373 views] Top|| File under: al-Qaeda
Fifth Column
Lynnae Williams: The CIA Spy Who Tweets
Everything you need to know:

...I caught up with the 35-year-old would-be spy on Wednesday at the Washington mission for the Palestine Liberation Organization. She was interviewing for a job there in government and press relations.
Posted by: newc || 03/30/2012 00:00 || Comments || Link || E-Mail|| [717 views] Top|| File under:
The Grand Turk
Turk Police Fire Tear Gas At 'islamic' Schooling Protest
Police fired water cannon and tear gas at a crowd of several thousand demonstrators protesting for a second day in the Turkish capital on Thursday against an education bill which secular parties say is designed to promote Islamic schooling.

A

Rooters

witness said protesters threw stones at riot police as they moved in to break up the demonstration after refusing the group's request to march on parliament in the center of Ankara. There were further

festivities

in side streets.

There were no reports of detentions or casualties among protesters, including many civil servants and teachers, at the rally organized by the KESK public workers union confederation.

Parliament is hotly debating a bill overturning a 1997 law, imposed with the backing of the military, which extended compulsory education to eight from five years and stopped under-15s attending religious "imam hatip" schools.

Parliamentarians on Thursday accepted a proposal from Prime Minister Tayyip Erdogan's AK Party to offer optional courses on the Koran and the Prophet Mohammad's life for middle and upper school pupils - from about 10 to 18 years old.
Posted by: trailing wife || 03/30/2012 00:00 || Comments || Link || E-Mail|| [365 views] Top|| File under:
Turkish prosecutors seek jail for 364 officers
SILIVRI, Turkey: Turkish prosecutors demanded 15-20 year jail sentences for 364 serving and retired military officers at a coup plot trial on Thursday, marking a dark day for a military that until recently held the power to make or break governments.

General Cetin Dogan rose from his chair in fury and followed the action of ex-armed forces commander general Ilker Basbug, who stormed out of a separate coup plot trial on Tuesday at a nearby court room in the Silivri top security prison.

Both are accused of leading roles in separate coup plots, one named "Sledgehammer" and the other "Ergenekon," against Prime Minister Tayyip Erdogan. They deny the accusations and view them as a slur on the armed forces whose power over political life has been dramatically cut back since Erodgan took office.

Basbug's trial resumed in dramatic fashion on Thursday when a family friend first collapsed in the courtroom, then regained consciousness, shouting "the Pasha must walk free!" as he lay on the floor. Pasha is the old Ottoman term for a general, used in affection for an army long regarded as guarantor of democracy.

"How can this be done to a chief of staff? These courts will apologize in the end, they should be ashamed!" he shouted, prompting Basbug's wife to admonish him for causing a scene.

Basbug, dressed in a black suit with a Turkish flag pin in his lapel, appeared to have tears in his eyes as he looked on while a doctor administered first aid to his friend before he was stretchered to an ambulance. After a brief recess that hearing resumed.

Hours later, Dogan, former commander of the elite First Army, marched out of his trial as the prosecutor began his final arguments, demanding 15-20 year jail terms for the 365 people, all but one military.

Some 250 of the defendants are already in jail pending a verdict.

"There are witnesses that have not been heard, experts have not been called to the court," Dogan's lawyer Celal Ulgen told Reuters. "The part of the trial which showed last longest is being finished off in a rush.

"We are of the view the proceedings have not been just."

"Sledgehammer" dates to 2003, a year after Erdogan was first elected, stirring secularist fears of an Islamist takeover. It allegedly included plans to bomb historic mosques in Istanbul and trigger conflict with Greece. Defendants say the prosecution documents were part of a war game scenario used in a military seminar and that other documents were faked.

"Ergenekon," which has brought the arrest of hundreds of academics, journalists and businessmen as well as military, involved plans for a campaign of disinformation, bombing and assassinations intended to trigger an army coup.

The military has toppled four governments in the past 50 years in coups that ranged in nature from violent takeovers with killings and executions to the more subtle behind-the-scenes action that eased Turkey's first Islamist-led government from power in 1997. Advocates of the army argue they have saved the country from chaos while critics say repeated interventions have deformed and undermined democratic development.

Lawyers involved in the Sledgehammer case told Reuters the prosecutor read only a summary of his 920-page final arguments. Some lawyers expected a verdict within around 10 days, although others said the process could be stretched out further.

Dogan lawyer Ulgen said defense lawyers had refused to take part in Thursday's hearing, arguing that their right to a fair defense was being violated.

He said forensic tests of CDs presented as prosecution evidence showed they could not have been produced before 2007, four years after the alleged coup plot, but the court refused to take those tests commissioned by the defense into consideration.

General Dogan has been in jail since early 2010 and unsuccessfully campaigned for a seat in parliament at last year's general election.

Among the other high-profile defendants are military academies commander General Bilgin Balanli, retired air force commander Halil Ibrahim Firtina and retired navy commander Ozden Ornek.
Posted by: Steve White || 03/30/2012 00:00 || Comments || Link || E-Mail|| [386 views] Top|| File under:
India-Pakistan
Spoke with Kayani at least five times, says key US General
[Dawn] US Joint Chiefs of Staff Chairman General Martin E Dempsey has said that he had spoken with the Pakistain Army chief at least five times since the November 26 cross-border NATO


...the North Atlantic Treaty Organization. A collection of multinational and multilingual and multicultural armed forces, all of differing capabilities, working toward a common goal by pulling in different directions...


air raid that left 24 Pak soldiers dead.

Dempsey was responding to questions on the meeting in Pakistain Wednesday where General James Mattis, commander of the US Central Command and General John Allen, commander of US and NATO forces in Afghanistan, met Pakistain Army Chief General Ashfaq Pervez Kayani


... four star general, current Chief of Army Staff of the Mighty Pak Army. Kayani is the former Director General of ISI...


According to the American Forces Press Service, Dempsey was pleased about the recent meeting between US and Pak leaders.

"We want to rebuild the trust and confidence between our two militaries," Dempsey told

news hound

s travelling with him in South America.

The Paks want to reset military-to-military relationship with the US, said Dempsey. This includes working the border issues with the Paks and reopening the ground supply lines through Pakistain to Afghanistan, he added.

Moreover, the US general said he believes the two militaries can also discuss what must be done in the Federally Administered Tribal Areas to improve the situation in both Afghanistan and Pakistain.
Posted by: Fred || 03/30/2012 00:00 || Comments || Link || E-Mail|| [352 views] Top|| File under: Govt of Pakistan
Jirga fails to convince LI chief to surrender
[Dawn]
A tribal jirga, comprising elders of Bara tehisl of

Khyber Agency

, has failed to convince Mangal Bagh


...a former bus driver, now head of the Deobandi bandido group Lashkar-e-Islam and the Terror of Khyber Agency...


, head of a banned

beturbanned goon

organization, to shun violence and surrender unconditionally.

Sources told Dawn that members of the jirga remained at Qazi's guesthouse an undisclosed location in Tirah for almost three days and returned to Bara on Tuesday empty handed owing to the rigid attitude of Lashkar-e-Islam chief Mangal Bagh.

They said that the jirga had the backing of local political administration and an important personality of Bara. However,


denial ain't just a river in Egypt...


Bakhtiar assistant political agent, denied having any knowledge of the visit and efforts of jirga.

According to sources, Mangal Bagh told the jjrga members in plain words that he would not agree to any peace initiative until security forces stopped the ongoing operation against his organization and released all his

tossed in the slammer

colleagues.

The jirga members urged Mangal Bagh to open a channel of negotiations with government so that the ongoing operation could be halted temporarily. Mangal Bagh, however, rejected the proposal and demanded a ceasefire and release of all his group members.

The jirga members were not willing to disclose their identity and outcome of their three-day parleys with Lashkar-e-Islam chief, sources said. It is yet to be known whether they will go to Tirah again with some new proposals or will end their efforts.

It is pertinent to mention here that security launched a military operation against Lashkar-e-Islam last year in Bara tehsil of Khyber Agency.

Thousands of Bara people have shifted to Jalozai camp in Nowshera owing to the ongoing militray operation.

The Zakhakhel

rustics

have also raised an armed force against Mangal Bagh. Both the groups have been engaged in fierce

festivities

. Each of the groups makes claims about inflicting losses on its rival and capturing bunkers from it.

It was reported in some sections of media last week that Mangal Bagh was killed in a clash in Tirah valley of the tribal region.
Even the federal minister for interior had warned other

gun-hung tough guys

that they would meet the fate of Mangal Bagh.

Dawn has learnt from reliable sources that some commanders of Haqqani group are busy in negotiating a peace deal between Lashkar-e-Islam and its opponent Tawheedul Islam, mostly comprising of Zakhakhel

rustics

.

The secret negotiations are said to be underway at Qazi's guesthouse an undisclosed location for the last four days with no positive outcome so far.

Meanwhile,


...back at the laboratory the fumes had dispersed, to reveal an ominous sight...


security forces blew up the Gud Malang base of Lashkar-e-Islam in Meelwaat area of Akkakhel in Bara on Wednesday. It was for the third time that the said so-called base was dynamited by the security forces.

Forces also destroyed the house of Shoaib in the same area during a search operation. Officials said that they faced no resistance during the daylong operation.

Posted by: Fred || 03/30/2012 00:00 || Comments || Link || E-Mail|| [381 views] Top|| File under: Lashkar-e-Islami
Osama widow lived in Karachi for months
[Dawn]
Al Qaeda founder the late Osama bin Laden


... who has left the building...


moved to Pakistain in 2002, a few months after US started large-scale air strikes on Afghanistan, particularly in the Tora Bora region, during its anti-Taliban war which it launched in 2001 in the wake of 9/11 attacks.

The information about Osama crossing over into Pakistain and staying in different cities and towns before moving to Abbottabad


... A pleasant city located only 30 convenient miles from Islamabad. The city is noted for its nice weather and good schools. It is the site of Pakistain's military academy, which was within comfortable walking distance of the residence of the late Osama bin Laden....


came in the testimony given by his widow Amal Ahmed Abdulfattah during interrogation by a joint investigation team (JIT) comprising civilian and military officials.

She told the

Sherlocks

that after 9/11 she reunited with her husband in

Beautiful Downtown Peshawar

in 2002. From Peshawar they went to Swat

...a valley and an administrative district in the Khyber Pakhtunkhwa Province of Pakistain, located 99 mi from Islamabad. It is inhabited mostly by Pashto speakers. The place has gone steadily downhill since the days when Babe Ruth was the Sultan of Swat...
where they lived for about nine months. Later, they stayed for about two years in Haripur before moving to Abbottabad where the Al Qaeda leader was killed in a raid by US commandos in May last year.

In the first full account of Osama's movement after 9/11, she told the investigation team in Islamabad that she had lived with him in four cities of Khyber-Pakhtunkhwa


... formerly NWFP, still Terrorism Central...


, but declined to say if any Pak official had been in contact with him.

The 29-year-old Yemeni woman said she had a desire to marry a mujahid. Osama was available. "So in this connection when she got a message of marriage with Osama bin Laden, she came to Pakistain and landed at Bloody Karachi


...formerly the capital of Pakistain, now merely its most important port and financial center. It may be the largest city in the world, with a population of 18 million, most of whom hate each other and many of whom are armed and dangerous...


airport on 17/07/2000," the JIT report said.

But she overstayed her three-month visa and later went to Kandahar in Afghanistan. Ms Amal told the

Sherlocks

that she got married to Osama before 9/11, but did not specify any date. According to her, Osama was living with his three wives, including her, and some Arab families. Then came 9/11 and the family scattered.

"She stayed in a flat in

Bloody Karachi

for almost 8/9 months and all the things were arranged by some Pak families and Saad, elder son of Osama, was coordinating all the things," the report said.

She told the

Sherlocks

that during her stay in

Bloody Karachi

she changed her residence six or seven times. The

Sherlocks

say they have not been able to trace Saad.

According to the JIT report, after their reunion in Peshawar Osama and Amal went to Swat where they stayed for 8/9 months.

Thereafter they stayed in Haripur for two years and subsequently shifted to Abbottabad and lived there for almost six years till the time Osama was killed.

Amal's eldest daughter, Safia, was born in Kandahar in 2001. Aasia and Ibrahim were born in Haripur in a government hospital and Zainab and Hussain in Abbottabad.

The report discloses that Osama's family lived in Pakistain with the families of two Paks, Ibrahim and Abrar.

Investigators told Dawn that the two Pak men had fake identity cards from Sargodha and their real identities were never ascertained because they were killed during the US raid on Osama's compound in Abbottabad.

The JIT recommends that Amal, and her five children, may be repatriated to her country, Yemen.

Ms Amal is the only member of Osama's family who agreed to talk to Pak interrogators.

The two other widows, Khairia Hussain Sabir alias Umme Hamza and Siham Sharif alias Umme Khalid, and their daughters Mariam and Summaya, have refused to cooperate with the

Sherlocks

.

The report does not say if any government or military official knew about Osama's presence in Pakistain.

The trial of Osama's family is under way in the federal capital. His widows and two adult daughters are likely to be charged under the Foreigners Act next week.

They are being tried in a heavily guarded house in G-6 sector where the family members spoke to

Sherlocks

in a hall where they were separated by a curtain. "They observe strict 'purdah' and are fully covered under veil from head to toe," one investigator said.

Amal's brother Zakaria Al Sadah is in Pakistain, trying to secure the release of his sister and her children. "My sister wants to go back. She is innocent and has not committed any crime. She should be freed immediately," he said.

But his request has not been accepted so far.

Interior Minister Rehman Malik


Pak politician, current Interior Minister under the Gilani administration. Malik is a former Federal Investigation Agency (FIA) intelligence officer who rose to head the FIA during Benazir Bhutto's second tenure. He later joined the Pak Peoples Party and was chief security officer to Bhutto. Malik was tossed from his FIA job in 1998 after documenting the breath-taking corruption of the Sharif family. By unhappy coincidence Nawaz Sharif became PM at just that moment and Malik moved to London one step ahead of the button men.


has said they will be tried and will not be allowed to leave the country before the court's ruling.

Posted by: Fred || 03/30/2012 00:00 || Comments || Link || E-Mail|| [439 views] Top|| File under: al-Qaeda
Israel-Palestine-Jordan
Bolton accuses administration of leaking story on Israeli planning along Iran border
Smart diplomacy


Former U.S. diplomat John Bolton alleged Thursday that the Obama administration leaked a story about covert Israeli activity in order to foil potential plans by the country to attack Iran's nuclear program.


anything to avoid doing something to actually stop the mullahs from getting their bomb, huh, Jimmy ...er...Barack?


Bolton, who served as U.S. ambassador to the United Nations in the George W. Bush administration, was responding to an article in Foreign Policy magazine that quoted government sources claiming Israel had been granted access to airfields in Azerbaijan -- along Iran's northern border.

The article did not state exactly what the Israelis' intentions were, but it suggested it could point to a possible strike on Iran.

"I think this leak today is part of the administration's campaign against an Israeli attack," Bolton claimed on Fox News.


damn pesky Jooos won't commit suicide


The White House did not respond to Bolton's claims Thursday.

Posted by: Frank G || 03/30/2012 08:54 || Comments || Link || E-Mail|| [510 views] Top|| File under:
Israel Braces For Arab Protests On Friday
IDF imposes full closure on West Bank, deploys thousands of soldiers, police along borders with

Gazoo

,

Leb

, Jordan ahead of 'Global March to Jerusalem'; protesters in Amman burn Israeli, American flags

Israel on Thursday stepped up preparations a day before a series of planned Arab protests, deploying thousands of troops and police across the country and along its borders in anticipation of possible violence.
 
On Friday, Israeli Arabs and Paleostinians in the West Bank and

Gazoo

are marking Land Day, an annual protest against what they say are discriminatory Israeli land policies. Supporters in neighboring Arab countries planned marches near the Israeli borders in a solidarity event they call a "Global March to Jerusalem."

While organizers said the events would be nonviolent, Israel's army and police were girding for trouble after similar protests last year turned deadly. Defense Minister Ehud Barak has instructed the army to impose a full closure on the West Bank, which will be lifted in 24 hours barring any unforeseen developments.
 
At least 15 people were killed in

festivities

with Israeli soldiers when they tried to cross the Syrian and Lebanese borders with Israel in a May protest marking Paleostinian sorrow over Israel's creation in 1948.

A month later, Israeli troops killed 23 demonstrators who crossed into the no-man's land between Israel and Syria in a demonstration against Israeli control of the Golan Heights, which it captured from Syria in the 1967 Middle East war.
 
Israeli Public Security Minister Yitzhak Aharonovitch, who oversees the national police force, said officers would be spread out in potentially explosive areas Friday but would not enter Arab villages unless needed.
 
"The guidelines are to allow everyone to mark Land Day quietly ... We will keep a low profile," he told Israel Radio.
 
Police

front man

Mickey Rosenfeld said thousands of officers were on the move throughout the country Thursday in preparation for Land Day. He said the biggest deployments were near Arab towns in northern Israel and in Jerusalem.

He said police were in touch with leaders of Arab communities in Israel in an attempt to keep protests peaceful.
 
"We're hoping there won't be any major incidents," he said. "If there are ... obviously the police will respond and deal with them."
 
In Jerusalem, the entrance to the Temple Mount compound will be limited. Thousands of

coppers

will be deployed in and around the capital.

Mahmoud Aloul, a Paleostinian leader in the West Bank involved in preparations, said demonstrations were to be held in Jerusalem, the Qalandiya checkpoint - a frequent flashpoint of violence on the outskirts of Jerusalem - and in the West Bank town of Bethlehem. Other events were planned in Arab towns in northern Israel.
 
The Israeli military was also preparing for possible trouble along the borders with

Leb

and Syria in the north, Jordan to the east, and Egypt and the

Hamas, always the voice of sweet reason,

-controlled

Gazoo

Strip to the south.
 
In a statement, the Israeli military said it was "prepared for any eventuality and will do whatever is necessary to protect Israeli borders and residents." It gave no further details.
 
As part of the preparations in north Israel, roadblocks will be set up at the entrances to major cities.
 
Activists in

Gazoo

planned to hold a demonstration about a kilometer (half a mile) from the Israeli border, but said they did not plan to move closer, minimizing the chance of

festivities

.
 
The IDF has positioned snipers along the

Gazoo

border fence for fear demonstrators may try to approach it.
 
Authorities in

Leb

and Jordan also said they would keep demonstrators far from the Israeli border. Several thousand protesters were expected in each place. It was unclear whether protesters would gather in Syria, which is in the midst of a vicious civil war that has left thousands dead over the past year.
 
Paleostinian organizer Mustafa Barghouti said activists from 82 countries were expected to participate in Land Day activities.
 
Barghouti said the marches were aimed at "ending the apartheid regime and the ethnic cleansing."
 
It was reported this week that at least to of the Arab protest organizers were aboard the Mavi Marmara ship when it was raided by IDF commandoes while trying to violate the Israeli naval blockade of

Gazoo

.
 
Meanwhile,


...back at the Esquimeau village our hero was receiving a quick lesson in aeronautics......


dozens of Jordanians protested near the Israeli embassy in Amman on Thursday against Israeli presence in the Hashemite Kingdom. During the rally demonstrators burned Israeli and American flags and said they would continue to protest until the Israeli embassy "is removed from Jordanian land and Paleostine is liberated. They chanted, "Arab, fight for your rights."
 
The rally was organized by a Jordanian group that has been protesting against the presence of the Israeli embassy in Jordan for a few months. The group has also been protesting against the Israel-Jordan peace treaty.

Posted by: trailing wife || 03/30/2012 00:00 || Comments || Link || E-Mail|| [521 views] Top|| File under:
Syria-Lebanon-Iran
Syrian Opposition Member Osama Al-Mallouhi Recounts Antisemitic Blood Libel
Yet more charming commentary from Assad's Sunni Arab enemies.


Following are excerpts from an interview with Dr. Osama Al-Mallouhi, a member of the Syrian opposition, which aired on Al-Nas TV on March 26, 2012:

Dr. Osama Al-Mallouhi : Israel is doing everything it can to keep Bashar Al-Assad in power. It is using international lobbies to exert pressure on other countries, to keep Bashar Al-Assad in power and to keep the world on the sidelines, making do with verbal condemnations, which will never amount to real pressure on Bashar to stop the bloodshed. I have said that Israel is delighted to see rivers of blood of Syrian Muslims being spilled at the hand of that arch-murderer, and therefore, it enables him to survive to the end.

So as I said: This is strange. Maybe [there is truth] to the story, attributed by historian to Jewish books, that says that on Passover, the Jews prefer the matzos that they eat to be mixed with the blood of non-Jews. There was an incident in Damascus in the 19th century, in which a non-Jew was killed, so that his blood could be taken and mixed into these matzos and eaten. This is a Jewish tradition.

The Jews have denied this, but if this tradition really isn't true and if they really subscribe to a monotheistic religion, why do they keep silent, encourage [the massacre], silence the world, and prevent it from exerting pressure on Bashar, so that he can continue to spill Syrian blood? Do they want Syrian blood for their matzos of Zion?


Yes. You should keep silent, Dr. Al-Mallouhi, lest we notice your existence and come in the night with our maple sugaring equipment.
Posted by: Zhang Fei || 03/30/2012 00:00 || Comments || Link || E-Mail|| [357 views] Top|| File under:
Who's in the News
31
[untagged]
4
Arab Spring
3
al-Shabaab
2
TTP
2
al-Qaeda
2
al-Qaeda in Arabia
2
Govt of Pakistan
2
Govt of Syria
2
Hezbollah
1
al-Qaeda in Iraq
1
Houthis
1
Jamaat-e-Islami
1
Lashkar-e-Islami
1
Pirates
1
Global Jihad
1
Sipah-e-Sahaba Pakistan
1
Taliban
Bookmark
E-Mail Me
The Classics
The O Club
Rantburg Store
The Bloids
The Never-ending Story
Thugburg
Gulf War I
The Way We Were
Bio
Merry-Go-Blog
Hair Through the Ages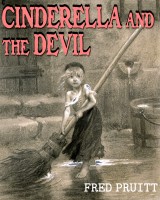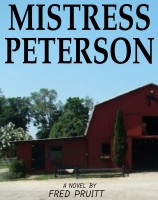 On Sale now!


A multi-volume chronology and reference guide set detailing three years of the Mexican Drug War between 2010 and 2012.

Rantburg.com and borderlandbeat.com correspondent and author Chris Covert presents his first non-fiction work detailing the drug and gang related violence in Mexico.

Chris gives us Mexican press dispatches of drug and gang war violence over three years, presented in a multi volume set intended to chronicle the death, violence and mayhem which has dominated Mexico for six years.
Click here for more information


Meet the Mods
In no particular order...


Steve White
Seafarious
Pappy
lotp
Scooter McGruder
john frum
tu3031
badanov
sherry
ryuge
GolfBravoUSMC
Bright Pebbles
trailing wife
Gloria
Fred
Besoeker
Glenmore
Frank G
3dc
Skidmark
Alaska Paul



Better than the average link...



Rantburg was assembled from recycled algorithms in the United States of America. No trees were destroyed in the production of this weblog. We did hurt some, though. Sorry.
3.228.10.34