Afghanistan
Afghan Refugees Killed Rabbani, Pakistan's Foreign Minister Says
[Tolo News] Pakistain's foreign minister, Hina Rabbani Khar, yesterday accused Afghan refugees of mounting the

liquidation

attack on former Afghan president Burnahuddin Rabbani.

"We are not responsible if Afghan refugees crossed the border and entered Kabul, stayed in a guest house and attacked Professor Rabbani," Pak media reported Ms Khar telling parliament.


You are if you hired them, or if they belonged to a group the ISI sponsors. Lots of Afghan refugees have settled in Pakistan.

Professor Rabbani was killed at his home in Kabul on September 20 while meeting with a man who said he was carrying an important peace message from the Taliban.

The Afghan government has said that the killer was a Pak man and the murder was plotted in the Pakistain city of Quetta.

Ms Khar also said that having good relations with Afghanistan will ensure peace and stability in the region.

Afghanistan is the most important country for Pakistain because the security of both countries is inter-linked, she added.

Posted by: Fred || 12/17/2011 00:00 || Comments || Link || E-Mail|| [639 views] Top|| File under: Govt of Pakistan
Africa North
Friendship treaty with Libya reactivated
h/t Gates of Vienna


Italy and Libya on Thursday agreed to reactivate a friendship treaty that was interrupted by the war against late strongman Muammar Gaddafi.


Friends don't let friends go unbombed?
Posted by: g(r)omgoru || 12/17/2011 05:03 || Comments || Link || E-Mail|| [294 views] Top|| File under:
Down Under
Judge berates terrorists who were given refuge in Australia
THREE terrorists had repaid the kindness of Australians with an evil plot to slaughter dozens of soldiers at an army base, a judge said yesterday.

Justice Betty King said the families of Saney Aweys, 28, and Nayev El Sayed, 27, had fled civil war in Somalia and Lebanon, while Libyan Wissam Fattal, 35, came to Australia to further his kickboxing career.

"The fact that Australia welcomed all of you, and nurtured you and your families, is something that should cause you all to hang your heads in shame that this was the way you planned to show your thanks for that support," the judge said.

"Your views about Australia and Australians, and your attitude towards the country's armed forces, its civilians, and its government, were clear. Your plans were evil."

Justice King jailed the three for 18 years, and set minimum terms of 13 1/2 years

The judge said Fattal, Aweys and El Sayed were all unrepentant radical Muslims and would remain a threat to the public while they held extremist views. But of the three, only Fattal can be deported on his release from jail. His co-conspirators have Australian citizenship.

Justice King said the men had planned an armed attack on Sydney's Holsworthy army base by up to six men, who would shoot dead as many people as they could before they were killed.
Posted by: tipper || 12/17/2011 08:23 || Comments || Link || E-Mail|| [298 views] Top|| File under:
Europe
Juppé: Islam and Democracy 'not incompatible'
h/t Gates of Vienna


French Foreign Minister Alain Juppé argued on Thursday that Islam and democracy are not incompatible, insisting that the Arab Spring, which has already toppled three dictators, should open the way to political pluralism.
Posted by: g(r)omgoru || 12/17/2011 04:50 || Comments || Link || E-Mail|| [437 views] Top|| File under:
Manning hearing: defence lawyer turns fire on military accusers
Eighteen months after his arrest in Iraq for allegedly orchestrating the largest leak of state secrets in American history, Bradley Manning has faced his military accusers for the first time, immediately turning the guns against them.


Enjoy it while you can, Squirt, the wheels of military justice grind exceedingly fine...

At the start of a preliminary hearing to establish whether the US soldier should face a full court martial for allegedly passing more than 250,000 US embassy cables to WikiLeaks, Manning issued a dramatic challenge to the investigating officer -- the military equivalent to a judge -- implying that the proceedings were biased and effectively rigged against him.

His lawyer, David Coombs, demanded that the investigating officer, Lt Colonel Paul Almanza, recuse himself from the case on the grounds that he works as a prosecutor for the US department of justice.

The DoJ is involved in a criminal pursuit of Julian Assange, founder of the whistleblowing website WikiLeaks, to which Manning is alleged to have transferred a huge trove of US embassy cables and other confidential materials.

Almanza ruled that he would not remove himself from the case and that proceedings would continue on Saturday, Manning's 24th birthday. Almanza said that under the rules of military justice, a "reasonable person" would not conclude that he was incapable of conducting an impartial investigation into the charges against Manning.

But the defence counter-offensive managed to dominate the opening of the hearing and set a tone that could be played out in days to come. Coombs presented a vigorous case to the court that Manning was being denied a fair hearing, decrying the fact that while the prosecution had been allowed all 10 of its requested witnesses, only two of the 48 defence witnesses that Coombs had asked for were being allowed (other than the 10 shared with the prosecution).


It does depend on who the rejected witnesses are. I suspect they were on the order of Medea Benjamin, etc.

"Two out of 48!" he exclaimed. "In a case in which the government has charged [Manning] with aiding the enemy, which carries the maximum sentence right now of death!"
Coombs also floated a theory (that could be fleshed out in future evidence) that the US government is engaging in an attempt to cajole Manning into turning state's witness against Assange. "If the department of justice got their way, they would get a plea in this case, and get my client to be named as one of the witnesses to go after Julian Assange and WikiLeaks," he said.


Does rather depend on how smart your client is, doesn't it...

Manning made his first public appearance since 25 May 2010, when he was arrested at Forward Operating Base Hammer outside Baghdad. Dressed in military fatigues, wearing black-rimmed glasses and closely cropped hair, he looked strikingly puny small flanked by the looming figures of Coombs and his two military defence lawyers.

Manning spoke only to confirm to the investigating officer that he understood the charges against him. As the courtroom emptied at the end of the day's proceedings, a man shouted from the public gallery: "Bradley Manning, you're a hero"; the soldier made no reaction.

The soldier faces a maximum sentence of life in military custody with no chance of parole. The most serious charge against him -- aiding the enemy -- carries the death penalty, but the prosecutors have indicated they will not seek the ultimate punishment.
The full charge sheet was released for the first time. There are a total of 23 counts, including that Manning knowingly gave "intelligence to the enemy, through indirect means". The idea that WikiLeaks constitutes a conduit to an enemy of the US state will in itself be subject of much debate and legal argument.

A second charge accuses Manning of causing information to be published "having knowledge that intelligence published on the internet is accessible to the enemy".

He is also charged with passing information from a secure database containing more than 250,000 records belonging to the US government -- a reference to the US embassy cables published by WikiLeaks through an international group of newspapers including the Guardian in November 2010.

A vigil of fools, rubes and rustics in support of Manning was held outside the main gates of Fort Meade, situated in the state of Maryland.

Nobody knows how long the hearing, called an Article 32, could go on -- judging from day one it could take several days.


Those military meanies! Not at all like the ICC, where the trial is a life imprisonment even before they get anywhere near a verdict.

At the end of the process, Almanza will make a recommendation to the commander of the military district of Washington as to what should happen next. The commander will have the final say over Manning's fate. He could refer the soldier to a general court martial for a full trial carrying the maximum sentence, opt for a lesser form of court martial, or dismiss some or all of the charges.
Posted by: Steve White || 12/17/2011 00:00 || Comments || Link || E-Mail|| [541 views] Top|| File under:
India-Pakistan
Bollywood actress Veena Malik reported missing after nude FHM photo scandal
There were fears today for the wellbeing of Bollywood actress Veena Malik after she was reported missing by her manager.

The controversial Pakistani model and actress, who is suing FHM magazine after she claimed they doctored photos to make her look nude, has not been seen since yesterday morning.

She had complained of feeling depressed, but also was the subject of death threats over the photos.

Her manager Pratiek Mehta said he received a text from Malik saying she was ill and depressed.

Mr Mehta said she had been filming a movie called Mumbai 125 Kilometers at Goregaon and was last seen leaving in a car after shooting had finished.

He added: "I have been trying to reach her since yesterday, but have failed. I have approached the officials at Bandra police station and have sought help in finding the whereabouts of Veena."

However, the police at Bandra said she had not officially been reported as a missing person..

The film's director Hemant Madhukar said: "Veena left after the pack-up yesterday (Friday) morning. In the afternoon, I received an SMS from her where she apologised for not being able to concentrate on the shooting, stating that she was disturbed.

"I called her immediately, but her number was not reachable. I have not been able to get in touch with her since."


Posted by: tipper || 12/17/2011 20:09 || Comments || Link || E-Mail|| [419 views] Top|| File under:
Gilani asks US to respect Pakistan's 'red lines'
Prime Minister Yousaf Raza Gilani on Friday asked the United States to respect Pakistain's redlines, its national

illusory sovereignty

and territorial integrity.

Gilani also sought a guarantee from the US for not transgressing Pakistain's frontiers in the future as happened in the case of NATO


...the North Atlantic Treaty Organization. A collection of multinational and multilingual and multicultural armed forces, all of differing capabilities, working toward a common goal by pulling in different directions...


strike last month, when US ambassador in Pakistain Cameron Munter called on him at the Prime Minister's House.

The prime minister said that Pakistain wanted to work with the United States to defeat the common enemy, which was not only the enemy of Pakistain and the United States but also of the entire civilised world.

The prime minister said that it was his primary responsibility to safeguard Pakistain's dignity and honour, adding that respect for

illusory sovereignty

and non-repeat of unilateral action were the very minimum that Pakistain expected. No war can be fought without the support of the people, said the PM.

The US ambassador, on this occasion, said that the common enemy must be defeated for which both countries needed to focus and cooperate with each other with commitment and single-mindedness. The convergence of interests between the two countries against the enemy provided the realistic basis and common ground to continue to collaborate and save the world from the curse of extremism and terrorism, he stated.
Posted by: Fred || 12/17/2011 00:00 || Comments || Link || E-Mail|| [295 views] Top|| File under: Govt of Pakistan
Govt should move ICJ against NATO attack: PNML
[Pak Daily Times]
Considering NATO


...the North Atlantic Treaty Organization. A collection of multinational and multilingual and multicultural armed forces, all of differing capabilities, working toward a common goal by pulling in different directions...


strikes on Pak soil a war crime, Pakistain National

Mohammedan

League (PNML) Chairman Chaudhry Amjad Ali Warriach demanded of the government to move International Court of Justice on the issue.

Addressing a

presser

here on Friday, PNML chairman along with other party office bearers termed the NATO strikes as open aggression against the country's

illusory sovereignty

and asked the government to evacuate all airbases being used by NATO forces like Shamsi Airbase and close down allied forces supply route immediately.

He said all state institutions should fulfill their responsibility and act accordingly.

"The government should also wrap up all bunkers of allied forces stationed at Pak soil and push the black water out of country", Warraich said. Expressing solidarity with victims of NATO strikes, Warraich vowed that PNML would take out a protest rally from Toba Tek Singh to Islamabad on Dec 20, 2011.
Posted by: Fred || 12/17/2011 00:00 || Comments || Link || E-Mail|| [304 views] Top|| File under: Govt of Pakistan
Sindh Assembly demands monitoring of seminaries in Karachi
[Pak Daily Times]
The Sindh Assembly (SA) on Friday condemned the torture and forced chaining of students by a seminary in

Bloody Karachi

and demanded monitoring of such seminaries' activities.

The house met at 11:10am with Speaker Nisar Ahmed Khuhro in the chair. It disposed off business of the day within less than two hours. Provincial Law Minister Muhammad Ayaz Soomro tabled the bill on the Sindh Irrigation (Amendment) Ordinance 2011 in the house.

After recitation from the Holy Koran, Provincial Minister Faisal Sabzwari drew the attention of the house towards the seminary near Sohrab Goth, where 75 students were found

jugged

with chains. He further said

Bloody Karachi

ites had expressed concern


...meaning the brow was mildly wrinkled, the eyebrows drawn slightly together, and a thoughtful expression assumed, not that anything was actually done or indeed that any thought was actually expended...


over the presence of such more seminaries in the metropolis that were involved in training of extremism to the students.

However,


if you can't say something nice about a person some juicy gossip will go well...


Provincial Home Minister Manzoor Hussain Wasan informed the house that orders had been issued to police to look into the activities of seminaries involved in torturing students and find such religious schools working without registration in the city.

He said the law enforcement agencies (LEAs) played a proactive role, demanding further probe and monitoring of such religious schools in the city.

He was replying to the question. Wasan informed the house that a total of 75 students who were chained in the seminaries near Afghan Basti in the proximity of Sohrab Goth,

Bloody Karachi

. Of 75 recovered students, 68 were handed over to their parents, while seven were staying at Edhi Home in the city, he said.

"The administrator of seminary had

beat feet

and was still

on the lam

." He said the investigation committee comprising SHOs of Gulshan-e-Iqbal, Gadap and Sohrab Goth

cop shoppe

s was probing the activities of seminary, which had been sealed off. Wasan said orders had been given to police to probe whether any other religious school was involved in such unlawful activity.

Replying to a query, Wasan said that MQM-H chairman Afaq Ahmed was not

jugged

on the pressure of allies of Pakistain People's Party (PPP). "I do not succumb to any pressure, as it is visible that dangerous

hit man

s were

placed in durance vile

during my tenure as home minister," Wasan claimed.

The home minister said so far there was no pressure on him from the coalition partners with regard to any arrest.

Meanwhile,


...back at the wine tasting, Vince was about to start tasting his third quart...


speaking on the seminary issue, Sindh Education Minister Pir Mazharul Haq termed that seminary as 'slaughter house', from where police recovered 75 young students chained in Sohrab Goth.

Speaking on the point of order, PML-Q likeminded leader Abdul Razzak flayed the

Bloody Karachi

University for using word 'Sindh Quota' for other parts of the province for admission.

Later, Speaker Nisar Ahmed Khuhro adjourned the assembly session till Monday.
Posted by: Fred || 12/17/2011 00:00 || Comments || Link || E-Mail|| [293 views] Top|| File under: Govt of Pakistan
PML-N demands resignation of president, PM, parliament
[Pak Daily Times]
PML-N central leader Makhdoom Javed Hashmi demanded the resignation of the president, prime minister and parliament while saying that Pakistain was beleaguered by the worst crises today.

Addressing a public gathering in Multan, Hashmi said that the memo scandal was not a small issue. He said that the situation was so bad that the army chief told the Supreme Court that the ambassador to the US had asked the US to pressurise the army. Predicting many changes within 10 to 15 days, the PML-N leader said that people should pray for positive changes in the country. He said that 40 years had passed since the fall of Dhaka, but they had learnt nothing from their mistakes. Hashmi said that Pakistain was still facing inflation, unemployment and corruption.
Posted by: Fred || 12/17/2011 00:00 || Comments || Link || E-Mail|| [286 views] Top|| File under: Govt of Pakistan
Russia sells new fighter jets to India
MOSCOW: Russia signed a deal Friday to provide India with 42 fighter jets, but the two nations have failed to strike a deal on a controversial nuclear power plant.

Indian Prime Minister Manmohan Singh said that New Delhi will fit the Sukhoi Su-30MKI fighter jets with additional locally produced electronics. The jets will be assembled in India. India had earlier signed several contracts for the delivery of 230 Su-30MKIs, most of which are being assembled locally. The long-range jets are custom-designed for the Indian Air Force.

India has been a leading customer for Russian weapons since the Soviet times, buying combat jets, missiles, navy ships and other weapons worth billions of dollars. Russian weapons still account for the bulk of the Indian military arsenals.

As part of his two-day visit to Russia, Singh met with Russian President Dmitry Medvedev. Both leaders pledged to strengthen the decades-old bilateral ties.
Posted by: Steve White || 12/17/2011 00:00 || Comments || Link || E-Mail|| [442 views] Top|| File under:
Iraq
Sunni bloc suspends parliamentary participation
Iraq's Sunni-backed bloc has suspended its participation in parliament until further notice. In a statement released Saturday, Iraqiya accused Prime Minister Nuri al-Maliki of failing to fulfill election promises to form a partnership government.
Iraq's Sunni-backed bloc on Saturday suspended its participation in parliament accusing Prime Minister Nuri al-Maliki's Shi'ite-led government of concentrating power, a sign of rising political tensions as U.S. troops withdraw.

The move by the Iraqiya parliamentary bloc, headed by former Prime Minister Iyad Allawi, intensifies political jostling among the Shi'ite, Sunni and Kurdish blocs who form Iraq's fragile power-sharing government.

Iraqiya said in a statement it was "suspending its participation in parliament ... until further notice", accusing Maliki of stalling on promises to form a partnership government.

Iraqiya's decision highlights the sectarian tensions always close to the surface in Iraq and shows the fragile nature of country's power-sharing balance as the last American troops withdraw before Dec. 31.

The bloc complained Maliki is delaying filling key positions such as the ministries of defence and security, posts which have been empty for a year because of political squabbling.

Supported strongly by minority Sunnis, Iraqiya won the largest number of seats in a 2010 national election but failed to muster a governing majority.
Posted by: tipper || 12/17/2011 19:23 || Comments || Link || E-Mail|| [316 views] Top|| File under:
Imam Ali military base handed over to Iraq
BAGHDAD / Aswat al-Iraq: The Iraqi government received today Imam Ali military base in Nassiriya, one day after receiving the US base in Baghdad.

The bases are being handed over two weeks before the date of final withdrawal, according to the agreement signed between the two countries in 2008.
Posted by: Steve White || 12/17/2011 00:00 || Comments || Link || E-Mail|| [281 views] Top|| File under:
Sri Lanka
Sri Lankan gummint exonerates gummint of war crimes. Really.
We at the Burg weren't in favor of the Tamil Tigers and their leadership, but to claim that the government didn't commit any atrocities in a civil war simply won't be believed, and will do them serious harm in world affairs. Far better to admit the worst, clean it up, and move on.

A government-appointed war commission has concluded that Sri Lanka's military did not intentionally target civilians in the final stages of the country's civil war and that ethnic rebels routinely violated international humanitarian law.

The Lessons Learnt and Reconciliation Commission acknowledged in a report presented to Parliament on Friday that some isolated allegations of civilian abuses by security forces needed to be investigated further.

The government appointed the commission last year amid intense international pressure to investigate alleged rights abuses toward the end of the war, which ended in May 2009.

The commission gathered evidence from ethnic minority Tamils, government officials, politicians, civil and religious leaders and former rebels. International rights groups refused to testify before it, saying it was pro-government, did not have a mandate to investigate abuses, and did not meet international standards.

The report listed allegations by witnesses that the navy had killed civilians who tried to escape the war by boat and that the army had forced civilians to retrieve the body of a dead soldier amid a hail of fire and had shot to death those refused to comply.

"In these circumstances the commission stresses that there is a duty on the part of the state to ascertain more fully the circumstances under which such incidents could have occurred, and if such investigations disclose wrongful conduct, to prosecute and punish the wrong doers," it said.

The commission, however, said it found no evidence of deliberate killings of civilians in "no-fire zones" set up in the final months of the war.

"On consideration of all facts and circumstances before it, the commission concludes that the security forces had not deliberately targeted the civilians in the NFZs, although civilian casualties had in fact occurred in the course of crossfire," it said.

The report, which was earlier presented to President Mahinda Rajapaksa, said the defeated Tamil Tiger rebels disregarded international humanitarian law in their combat strategies, and urged tough legal action against rebels being held in detention.

It accused the rebels of using civilians as human shields, killing civilians trying to escape the fighting, conscripting child soldiers, laying land mines, and using civilians as forced laborers.

Human rights groups have long accused both the government and Tamil Tiger rebels of abuses. A UN panel reported in April that it found credible allegations against both sides of abuses that could amount to war crimes. It said tens of thousands of civilians may have been killed in the final phase of the war and called for an independent international investigation.

After insisting for more than two years that not a single civilian had been killed by military strikes during the war, the government in August admitted to civilian deaths for the first time. Last month Defense Secretary Gotabhaya Rajapaksa, the president's brother, announced that the government has started a count of its own to ascertain how many civilians were slain.
Posted by: Steve White || 12/17/2011 00:00 || Comments || Link || E-Mail|| [284 views] Top|| File under:
Russia, India reject anti-Iran sanctions
[Iran Press TV] Moscow and New Delhi have warned Western countries against the imposition of unilateral sanctions on Iran, saying that such measures are counter-productive.

In a joint statement issued after Indian Prime Minister Manmohan Singh and Russian President Dmitry Medvedev held summit talks in Moscow, the two countries voiced support for the inherent right of states to use nuclear energy for peaceful purposes.

The joint statement further called for dialogue and diplomatic means to resolve Iran's nuclear issue.

On November 21, the United States,

Britannia

and Canada announced new sanctions on Iran's energy and financial sectors.

The sanctions came after the

ineffective International Atomic Energy Agency

(IAEA) released its latest report on Tehran's nuclear program on November 8.

The US, Israel and their allies accuse Iran of pursuing a military nuclear program and have used this allegation as a pretext to convince the UN Security Council to impose four rounds of sanctions on Iran.

Tehran has categorically refuted Western allegations, saying that as a signatory to the Nuclear Non-Proliferation Treaty (NPT), it has the right to acquire and develop atomic technology for peaceful purposes.

Posted by: Fred || 12/17/2011 00:00 || Comments || Link || E-Mail|| [314 views] Top|| File under: Govt of Iran
Qassem: We'll Sue Those Who Accused Hizbullah of UNIFIL Attack
[An Nahar] Hizbullah Deputy Secretary General Sheikh Naim Qassem



... the Grand Vizier of the Hezbullies...


condemned the attack against the United Nations


...an organization which on balance has done more bad than good, with the good not done well and the bad done thoroughly...


Interim Force in

Leb

on December 9, slamming the March 14


Those are the good guys, insofar as Leb has good guys...


camp and French Foreign Minister Alain Juppe's accusations that the party was behind the assault.

He said: "We have decided to file a lawsuit against those who made such accusations against us."

"The state and its security and military institutions is responsible for

Leb

's security," he added.

"Hizbullah has nothing to do with the country's security," he remarked.

"Those who believe that our presence in the South means that we are responsible for its security are mistaken," Qassem said.

Earlier this week, Lebanese Forces


A Christian political party founded by Bashir Gemayel, who was then bumped off when he was elected president of Leb...


leader
Samir Geagea


... Geagea was imprisoned by the Syrians and their puppets for 11 years in a dungeon in the third basement level of the Lebanese Ministry of Defense. He was released after the Cedar Revolution in 2005 ...


had said that Hizbullah is responsible for southern

Leb

's security.

He also said that attack against UNIFIL could not have taken place without the party's knowledge.

Qassem therefore wondered: "If this were true, then how was Israel able to plant espionage devises in the area?"

In addition, he asked: "What are the March 14 camp's achievements in the confrontation against Israel?"

"The camp's stances serve the Israeli agenda in the area," he stressed.

Furthermore, he revealed that the Loyalty to the Resistance


That'd be the Hezbullies, natch...


bloc MPs will submit a question to the government over the measures it has taken in dealing with the CIA espionage network that was recently discovered by the party in

Leb

.

Last week, a French UNIFIL unit was the victim of a

kaboom

in the southern city of Tyre.

Seven people, including five soldiers, were

maimed

in the blast.



La Belle France

has accused Syria of being behind the attack, saying that it charged its close ally Hizbullah with carrying out the assault.


Posted by: Fred || 12/17/2011 00:00 || Comments || Link || E-Mail|| [285 views] Top|| File under: Hezbollah
Assad's Deputy Invited to Moscow for 'Serious' Talks
[An Nahar] Syrian Vice President Farouq al-Sharaa is to hold talks with Russian officials in Moscow in a bid to defuse the crisis in his country, Russian news agencies quoted a Kremlin source as saying Friday.

"He is to be received in Moscow for a serious conversation," said the source, who was not identified. "This is our contribution to a solution to the crisis, which of course is worrying us."

It was not clear when the talks would be held but some unconfirmed reports said that Shara arrived in Moscow on Friday and would meet Foreign Minister Sergei Lavrov.

The announcement of the talks comes after Russia on Thursday took fellow U.N. Security Council members by surprise when it suddenly proposed a draft resolution condemning the violence by both the opposition and regime in Syria.

"Anyone who thinks we are going to praise the vice president of Syria or pat him on the head is wrong," added the source. "Russia is not going to become Syria's lawyer."

"This is our contribution, as a country which in the past had very active ties with Syria," the source added.

Moscow still maintains its Soviet-era ties with Syria which is a leading buyer of Russian weapons and also hosts a Russian naval base.


Posted by: Fred || 12/17/2011 00:00 || Comments || Link || E-Mail|| [284 views] Top|| File under: Govt of Syria
Who's in the News
37
[untagged]
6
Govt of Pakistan
4
Govt of Syria
2
Hezbollah
2
Boko Haram
1
Taliban
1
al-Qaeda in Pakistan
1
TTP
1
Govt of Iran
1
al-Qaeda
Bookmark
E-Mail Me
The Classics
The O Club
Rantburg Store
The Bloids
The Never-ending Story
Thugburg
Gulf War I
The Way We Were
Bio
Merry-Go-Blog
Hair Through the Ages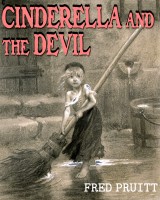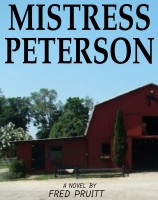 On Sale now!


A multi-volume chronology and reference guide set detailing three years of the Mexican Drug War between 2010 and 2012.

Rantburg.com and borderlandbeat.com correspondent and author Chris Covert presents his first non-fiction work detailing the drug and gang related violence in Mexico.

Chris gives us Mexican press dispatches of drug and gang war violence over three years, presented in a multi volume set intended to chronicle the death, violence and mayhem which has dominated Mexico for six years.
Click here for more information


Meet the Mods
In no particular order...


Steve White
Seafarious
Pappy
lotp
Scooter McGruder
john frum
tu3031
badanov
sherry
ryuge
GolfBravoUSMC
Bright Pebbles
trailing wife
Gloria
Fred
Besoeker
Glenmore
Frank G
3dc
Skidmark
Alaska Paul



Better than the average link...



Rantburg was assembled from recycled algorithms in the United States of America. No trees were destroyed in the production of this weblog. We did hurt some, though. Sorry.
34.200.236.68