Afghanistan
Saviour of 2,000 Afghans who saved a baby's life executed by the Taliban
Dr Karen Woo was with nine others in the Kuran Wa Munja district of Badakhshan when they were killed.

A British doctor shot dead by the Taliban was part of a humanitarian mission that had helped 2,000 Afghans, an inquest heard yesterday.

Dr Karen Woo was executed alongside nine other aid workers after they tried to cross a mountain river in August last year. The 36-year-old, who was due to get married a fortnight later, suffered 'catastrophic' injuries from two gunshot wounds in the attack.
Posted by: tipper || 12/15/2011 09:50 || Comments || Link || E-Mail|| [673 views] Top|| File under:
Kabul Recalls Qatar Ambassador over Taliban Office in Doha
[An Nahar] Afghanistan has recalled its ambassador to Qatar for "consultations", the foreign ministry announced Wednesday in an apparent protest at being left out of talks over the opening of a Taliban office in the Gulf state.

The United States has discussed plans for the Taliban to open an address in Qatar by the end of the year in a move designed to allow the West to begin formal peace talks with the

krazed killer

group.

But a high ranking Afghan government official, speaking anonymously, said while Kabul approved of the move, it was withdrawing its ambassador in protest at not being consulted.

"The Islamic Theocratic Republic of Afghanistan has had brotherly relations with the government of Qatar, which it thanks for its cooperation on the reconstruction of Afghanistan," the ministry's official statement said.

"But regarding recent developments in Afghanistan and in the region, including Afghanistan's relations with Qatar, the Afghan government has decided to recall its ambassador Khaled Ahmad Zekerya from Doha for the purpose of some consultations."

The high ranking official said the Afghan government was aware that Qatar has held talks with the U.S. and Germany on allowing a Taliban office to open, and supported the move as a means of facilitating the

grinding of the peace processor

.

But he said: "The ambassador has been recalled as a protest over why they did not allow the Afghan government into these talks while there are official diplomatic relations between the two countries."

He added that the opening of such an office "should not be seen as a concession" to the Taliban.

The office of the self-styled Islamic Emirate of Afghanistan would be the first internationally recognized representation for the Taliban since it was ousted from power by the U.S.-led invasion of Afghanistan in 2001.

Western diplomats have said it is hoped the opening of a Taliban office would push forward the prospect of talks intended to reconcile

hard boyz

with the Afghan government and bring an end to the decade-long war.


Posted by: Fred || 12/15/2011 00:00 || Comments || Link || E-Mail|| [295 views] Top|| File under: Taliban
Africa North
Concerns Over New Parliament Add to Egypt's Tourism Woes
[VOA News] Egyptians working in the tourism industry say they fear conservatives in the nation's next parliament may have a negative impact on their business. About one in eight Egyptians works in tourism and a blow to the sector would further damage the struggling Egyptian economy.

Hotel in Tahrir
Baha Salah has owned and operated the Cairo Inn in central Cairo for three years. Salah says his 10-room hotel has a few big selling points. It is clean and comfortable. And it is only a short walk to attractions like the Egyptian Museum.

But the Cairo Inn is also only a few hundred meters from Tahrir Square.

And that has made it less attractive to tourists.

"They focus on Tahrir, which is not Egypt. It's very - it amazes me. In TV, in the media, when they show Tahrir, people get scared. But Tahrir is not Egypt," said Salah. "I am near Tahrir, like two blocks away and I know the news from the TV."
Tourism

Egypt's tourism sector has struggled since the massive street protests that shook major cities in January and February and forced the ouster of long-time President Hosni Mubarak


...The former President-for-Life of Egypt, dumped by popular demand in early 2011...


. A senior tourism official told

Rooters

news agency this week that tourism revenue is down by about 30 percent in 2011 from the previous year.

Still, Baha Salah says he could adapt to problems cause by insecurity. He says his bigger worry is Egypt's next parliament.

Egypt is in the midst of three rounds of parliamentary elections. Nine of Egypt's governorates vote in each round. In the first round, conservative parties did unexpectedly well.

Concerns after elections
Egypt's

Moslem Brüderbund

commanded around 37 percent of the vote. But what surprised many was the success of the more conservative Salafi parties, which took about 24 percent. Salafis want Egypt to adhere strictly to the principles of Islamic law.

For tourists this could mean a ban on alcohol and revealing swimwear on Egypt's beaches. A

front man

with the Salafi Nour party recently told Egypt's Dream TV that pharaonic monuments like the Sphinx are idolatrous and should be covered up.

Salafis
Baha Salah says he's not certain that the Salafis know what's best for Egypt.

"It's crazy," said Salah. "I mean, they should get

tossed in the clink

for things like this. If it's not coming from the head of the party, they should be investigated and not let it happen again, because it really scared people."

Tour guide Rami Aboud is also worried. He says the Salafi party appeared out of nowhere on the political scene - and he wonders if they have the right experience to turn around the struggling economy.

"As for the Salafi, I can't stand these people," said Aboud. "I can't stand those people, they are just new people, appeared suddenly, called Salafi. They have a strong point against tourism, the method of tourists, dealing with the beaches, wearing bikinis.

"I think that's not the problem. That's not the big problem," he added. "The big problem in our country is to live. Most of the people is living from hand to mouth. So, you have to solve the basic problems."

Egypt's Salafis say they don't want to hurt the tourism industry. They have put forth several suggestions for sin-free tourism, including gender-segregated beaches, and allowing tourists to drink alcohol - but only in their hotel rooms.
Posted by: Fred || 12/15/2011 00:00 || Comments || Link || E-Mail|| [310 views] Top|| File under: Muslim Brotherhood
2nd Round of elections for lower house in Egypt: Underway
From the Arabist.net, the author of the predictions below is an anti American, anti Israel secularist reporter who has lived in and around Cairo since about 2000; he appears frequently on al Jazeera (english).


Attempts by secular forces to coordinate their strategies and pick winners in certain districts will be tried in some places, even if coalitions such as Revolution Continues haev expressed unwillingness to deal with Egyptian Bloc candidates with ties to the old regime. I expect very limited success for this strategy because it was too late to take candidates off the ballot, and no one has the reach to marshall voters into casting their ballot more strategically.

That being said, voters will take their own initiative. I suspect the Egyptian Bloc, being the big winner among the secular parties in the first round, will be the logical choice for tactical voting.

Expect the FJP-Nour battle to intensify, particularly for IC seats


the seats reserved for individuals rather than party list candidates

.
Nour


the salafists


lost most of those in the runoff last time, while the FJP


the moslem brotherhood


was taken off-guard by Nour's succcess in the first round. I wouldn't be surprised if we see tensions between FJP and Nour supporters, either.
Posted by: Lord Garth || 12/15/2011 00:00 || Comments || Link || E-Mail|| [303 views] Top|| File under:
Bangladesh
Don't try to save war criminals Hasina urges Khaleda
[Bangla Daily Star] Prime Minister Sheikh Hasina yesterday urged Leader of the Opposition in parliament
Khaleda Zia
Three-term PM of Bangla, widow of deceased dictator Ziaur Rahman, head of the Bangla Nationalist Party, an apparent magnet for corruption ...
to refrain from trying to save the war criminals as people might one day seek her trial if she takes a stance in favour of these criminals.

"Don't try to save the war criminals by betraying the bloods of thousands of people who had sacrificed their lives for the independence of the country. One day people may demand your [Khaleda] trial for assisting the war criminals," she said at a discussion at Bangabandhu International Conference Centre in the capital.

"You [Khaleda] tried a lot to save the killers of Father of the Nation Bangabandhu Sheikh Mujibur Rahman, but you could not do it. You won't be able to save the war criminals too since the people have been raising their voice for trying the war criminals," said Hasina, also president of the ruling Awami League.

Trial of the war criminals would be held on the soil of the country, she told the discussion organised by the AL to mark the Martyred Intellectuals' Day.

Meanwhile,


...back at the Senate, Odius Sepulcher called for war against the Visigoths...


Chairperson of BNP and former premier Khaleda recently demanded release of all those leaders of Jamaat-e-Islami
...The Islamic Society, founded in 1941 in Lahore by Maulana Sayyid Abul Ala Maududi, aka The Great Apostosizer. The Jamaat opposed the independence of Bangladesh but has operated an independent branch there since 1975. It close ties with international Mohammedan groups such as the Moslem Brotherhood. The Jamaat's objectives are the establishment of a pure Islamic state, governed by Sharia law. It is distinguished by its xenophobia, and its opposition to Westernization, capitalism, socialism, secularism, and liberalist social mores...
and her party now facing trial on charges of crimes against humanity during the Liberation war. She also demanded an immediate halt to the trial proceedings, which she said were politically motivated and intended to eliminate the opposition parties.
Posted by: Fred || 12/15/2011 00:00 || Comments || Link || E-Mail|| [658 views] Top|| File under: Jamaat-e-Islami
Caucasus/Russia/Central Asia
Vladimir Putin blasts John McCain as a war criminal
Vladimir Putin accused the United States of masterminding the murder of Libyan dictator Col Muammar Gaddafi as he mounted an extraordinary personal attack on Senator John McCain.

In his strongest outburst against America in years, the Russian prime minister alleged that Col Gaddafi's death had been meticulously planned and executed by Washington.


Actually we didn't, but thanks for blaming us, the CIA's reputation can always use the advertising...

"Who did this?," he asked rhetorically when discussing the late Libyan leader's death during a televised question and answer session designed to smooth his return to the Russian presidency next year. "Drones, including American ones. They attacked his column. Then using the radio - through the Special Forces, who should not have been there - they brought in the so-called opposition and fighters, and killed him without court or investigation."

The Pentagon dismissed Mr Putin's claim out of hand.

"The assertion that US special operations forces were involved in the killing of Colonel Gaddafi is ludicrous," Capt John Kirby, a Pentagon spokesman, said.

"We did not have American boots on the ground in the Libya operation. All our support was done through the air and on the seas."

A former KGB spy famous for his hostility towards Washington, Mr Putin made it clear he was generally opposed of US foreign policy and its imperious attitude.

"Sometimes it seems to me that America does not need allies, it needs vassals," he commented. "People are tired of the dictates of one country."
He saved his most vicious comments for Mr McCain, the US senator, however after clearly taking huge offence at a tweet composed by the US politician which read "Dear Vlad, The Arab Spring is coming to a neighbourhood near you."


Once again John McCain demonstrates his ability to get under ANYONE'S skin...

Casting any pretence of diplomacy aside, Mr Putin suggested that Sen McCain was a crazed military veteran.

"Mr McCain fought in Vietnam," said Mr Putin. "I think that he has enough blood of peaceful citizens on his hands. It must be impossible for him to live without these disgusting scenes anymore. Mr McCain was captured and they kept him not just in prison, but in a pit for several years," he continued. "Anyone (in his place) would go nuts."

Mr McCain responded on Thursday with another tweet: "Dear Vlad, is it something I said?"
Anti-Americanism strikes a chord among many ordinary Russians who still blame Washington for the 1991 collapse of the Soviet Union.
Posted by: tipper || 12/15/2011 12:44 || Comments || Link || E-Mail|| [828 views] Top|| File under:
Home Front: WoT
Final witness called in Tarek Mehanna trial
31 days of testimony ended today as the defense team for accused terror supporter Tarek Mehanna called its last witness in his federal trial in Boston. Defense lawyers insisted they had shown that the young man was not an Al Qaeda sympathizer.

The jury in US District Court could begin deliberating the case Friday afternoon, following what should be dramatic closing arguments from both the prosecution and defense.

One of Mehanna's lawyers, Janice Bassil, said, "I think we're going to be able to show that the government never proved their case beyond a reasonable doubt. They did a lot to try and exaggerate things to scare the jury, but this case is about what happened, not what he said or what he thought. There is still freedom of speech in this country."


When it comes to the arc to jihad, what one says and thinks are part of what happened.

The defense's last witness was Marc Sageman, of Sageman Consulting LLC, a sociologist who said he served as a spy in the CIA, and who worked with the Afghan commanders who defeated the Soviet Union's occupation of their country. Sageman, also a certified doctor and psychiatrist, has become a leading analyst in studying the definition of a terrorist from a social science perspective,


What on earth does that mean?

and he has worked as an advisor to national security agencies ranging from the FBI to the CIA, the Secret Service, and Army special operations units.


He sounds awfully impressive...was his advice followed, after they listened to him very politely?

Defense attorneys attempted to use his testimony to show that Al Qaeda does not seek to recruit members or raise money on the Internet, thereby weakening the argument that Mehanna provided "material support" to the organization.


Everybody knows Al Qaeda puts the materials out there, then waits for people to persuade themselves. Active recruiting is too dangerous, given all those interested agents of the FBI, the CIA, MI6, the Germans, the French, etc and so forth -- surely Dr. Sageman MD, PhD has not forgotten Inspire magazine?

Sageman was also used in an effort to refute the testimony of Evan Kohlmann, a analyst for the prosecution who told jurors that Al Qaeda seeks to inspire and recruit its followers by reaching them on the Internet. Sageman said he uses a "scientific method" for his studies, while Kohlmann "tells stories."


Well, then. Nothing more to be said. Except, of course, that the best way to convey information to others is to tell stories, after which they can dig into the data for themselves.

He also claimed that Al Qaeda's most successful recruitment period was before the Sept. 11 attacks, and it occured in countries where the Internet was rarely used. He said with a straight face the distribution of information on the Web has not worked. He said, "Al Qaeda is basically vanishing right now. It's bankrupt."


That would be the original group in Pakistan. The associated groups are doing fine, bolstered as they are by drug and crime money. It's surprising such an expert as Dr. Sageman MD, PhD was unaware of that.
Posted by: ryuge || 12/15/2011 04:20 || Comments || Link || E-Mail|| [306 views] Top|| File under:
India-Pakistan
Zardari discharged from hospital
ISLAMABAD: Pakistani President Ten Percent Asif Ali Zardari was discharged from a hospital in Dubai late Wednesday, and will stay in his house in the Gulf state before returning home, his spokesman said.


Just to make sure he can return home alive, and no, that isn't about his stroke...

Farhatullah Babar couldn't say when Zardari would fly to Pakistan, but expressed "no doubt" that he would do so.


As soon as his arms are strong enough...

He said he was not sure whether doctors had given the 56-year-old leader permission to travel yet.

Zardari's illness and his sudden trip abroad have triggered rumors and media reports that Zardari could be set to resign, or even be ousted in a military coup. Officials have denied this, saying he will remain president of the nuclear-armed, violent and politically unstable nation.


Why he would want to is anyone's guess. You'd think he'd have enough stashed away from the ten percent commissions all these years, even allowing for expenses.

So long as the president remains out of Pakistan, the media, his opponents and political observers are likely to continue to wonder whether he is being forced from power.


Once he returns they'll continue to wonder whether he is being forced from power...

A close associate of Zardari has said the president suffered a "mini-stroke," but there has been no official diagnosis.


"I dunno, Quincy, what do you think?"
"Well Sam, given the eye-rolling, face-making, gibbering, twitching, beet red complexion and incoherence, it's either a stroke or he's in an islamic rage."

Earlier, the presidency faxed a statement bearing the letterhead of the American Hospital in Dubai, giving details of Zardari's health. Signed by a doctor at the hospital, it said on admission the president was complaining of numbness in the left arm, twitching and had suffered a "loss of consciousness that lasted for a few seconds."

The statement did not give a diagnosis, but said Zardari was to continue taking his regular heart medication.


Wonder if he has some atrial fibrillation and what he had was an embolic event? Oh my, those can be devastating...

It said doctors performed procedures including an MRI scan of his brain and a lumbar puncture taking fluid from his spine, and that results "were within normal range."
Zardari was admitted to the hospital on Dec. 6. His absence conveniently coincided with domestic political attacks against him over a memo delivered to US officials, asking for Washington's help in reining in Pakistan's powerful military.
Posted by: Steve White || 12/15/2011 00:00 || Comments || Link || E-Mail|| [346 views] Top|| File under:
Iraq
Iraqis prepare as US leaves
BAGHDAD: After billions of dollars and nearly nine years of training, American troops are leaving behind an Iraqi security force arguably capable of providing internal security but unprepared to defend the nation against foreign threats at a time of rising tensions throughout the Middle East.

Building up an Iraqi military and police able to protect the country became a key goal of the United States and its allies after they defeated and then disbanded the Saddam Hussein-era force in 2003. As America's role in Iraq fades, the results appear at best incomplete.


By 2012 we thought the Iraqis would do 99% of their own internal security while we spent the next few years teaching them the basics of western-style external security. Looks like we won't have that. Too bad for Iraq.

Iraqi forces — currently about 700,000 strong — have been largely responsible for security in Baghdad and other cities since 2009, carrying out their own raids and other combat operations against insurgents.

More than 10,000 Iraqi soldiers and police have been killed since the new force was established — more than double the number of American military deaths. Few if any military forces in the Arab world have as much combat experience within the ranks.

"They can kick a door in and knock out a network's leadership as good as anybody I've seen," said US Lt. Gen. Robert Caslen, commander of the NATO training mission, which will soon be disbanded. "I would say that they have the discipline and the tenacity to fight as well as anybody I've ever seen."

Nevertheless, Iraqi forces have their work cut out for them. They will be operating in a country which, although quieter than a few years ago, saw more people killed, wounded and kidnapped last year than in Afghanistan, according to US figures. The departure of American forces this month also leaves Iraq vulnerable to threats from its neighbors — Iran to the east, Turkey to the north and Syria to the west. A major Arab country of about 30 million people with some of the world's largest proven petroleum reserves is incapable of defending its borders in one of the most unstable parts of the world.

The Iraqi military chief of staff, Lt. Gen. Babaker Zebari, has said it would take until at least 2020 for Iraq to defend its airspace. Without a well-trained and equipped air force, Iraqi ground forces would be hard-pressed to defend against incursions across borders with few natural barriers and little cover from vegetation.

"An army without an air force is exposed," Zebari was quoted as saying in a report last October by the US agency responsible for overseeing Iraqi reconstruction.

Even though a full-scale ground invasion from its neighbors may seem remote, the possibility of incursions from Turkey against Kurdish rebels, or Iranians along disputed border stretches or even from a Syria facing an internal revolt cannot be ruled out, especially at a time when the Arab Spring and the looming showdown between the West and Iran are raising tensions throughout the region.


Question is, if any of those scenarios brewed up would the U.S. come back to help Iraq? President Romney likely would. President Perry certainly would. President Obama? Not a chance in hell.

External defense seemed a low priority in the early years of the Iraq war, when tens of thousands of American troops, tanks, planes and artillery served as a deterrent. During those years, the main threat was posed by extremists, including Al-Qaeda in Iraq, who were battling the Americans and their allies in the streets of Baghdad and other major cities. Iraqi forces were organized and trained primarily to augment the US-led force, using the American military as a rough model.

Soon, Iraqi commanders were giving Powerpoint briefings, and their generals were handing out specially made coins emblazoned with their names and units as souvenirs. Iraqi soldiers at street checkpoints were wearing kneepads slouched down around their ankles, again just like their American counterparts.

But there wasn't enough time to develop the full package — logistics, intelligence, medical services and a fully integrated command structure — for the Iraqis to operate as effectively without US support. A budget crisis in 2009 and a lengthy political stalemate the following year "crippled both the qualitative development of Iraq's forces and its ability to implement its own development plan," wrote analyst Anthony Cordesman of the Center for Strategic and International Studies.

The head of Iraqi military intelligence, Hatem Al-Magsousi, said it takes the Iraqis a week to plan and carry out a military operation that they could execute in a day with American help.

Such delays could be costly if Al-Qaeda — as expected — takes advantage of a security vacuum to reconstitute itself following major defeats on the battlefield in the final years of the war.

"Unless the Iraqi security forces continue to put pressure on Al-Qaeda, they could regenerate capability and come back in an even worse way than they have in the past," said a US military spokesman, Maj. Gen. Jeffrey Buchanan.

Another key concern is keeping the security forces free of any political pressure or sectarian interference. For over a year now, Prime Minister Nouri Al-Maliki has effectively controlled the Ministries of Interior and Defense while conflicts between political blocs have delayed the appointments of permanent ministers. That leaves both key ministries leaderless and without direction at a crucial time.

It also has allowed Al-Maliki to pack some units with members of his tribe and appoint political favorites to command positions with no effective checks and balances.

"That means Maliki is making all these senior officer decisions, and that's not a healthy modus operandi for a vibrant democracy," said retired Lt. Gen. James Dubik, who was in charge of training Iraqi forces in 2007 and 2008.

The role of Al-Maliki, who spent years abroad as a leader of the underground resistance to Saddam's regime, also threatens to worsen sectarian tensions in the ranks. Those tensions nearly tore the country apart in the dark days of intense communal fighting in 2006 and 2007.

Public trust is further undermined by corruption, including selling fuel for military vehicles on the black market or pocketing the salaries of nonexistent soldiers.

"The widespread practice of buying command appointments is particularly destructive because it places corrupt officers at the head of divisions, brigades and battalions. Such commanders then commit theft and fraud to recoup their 'investment' in the job," wrote Iraq analyst Michael Knights in a report this summer for The Washington Institute for Near East Policy.

Despite the US military withdrawal, Iraq and the United States will still maintain a security relationship. Gen. Caslen is in charge of a $10 billion weapons sales program that will be run out of the US Embassy next year with nearly 160 military personnel. Hundreds of civilian contractors will train Iraqi troops on equipment they've bought from American companies, including 18 F-16 fighter jets which Baghdad ordered this year.

That will give Washington some leverage with the Iraqis — but hardly to the degree it enjoyed when there were nearly 170,000 US troops on Iraqi soil.

What remains unclear is whether without the Americans, the Iraqi military will continue the transition to a well-oiled professional force, free of political influence and capable of integrating their various weapons systems and units into an effective machine capable of defending the nation.

"Left to their own devices, the transition does not occur," Dubik said.

Lt. Gen. Frank Helmick, deputy commander of US Forces-Iraq, told reporters last week that there is a "question mark right now for external security, but for the internal security we've done all we can do."

"We really don't know what's going to happen," Helmick said.
Continued on Page 49
Posted by: Steve White || 12/15/2011 00:00 || Comments || Link || E-Mail|| [358 views] Top|| File under:
Israel-Palestine-Jordan
Thinking outside the box -- it's not always a good thing
Jailed

Hamas, always the voice of sweet reason,

bomb maker eyes PA election run

Abdallah Barghouti, a Hamas bomb maker who is serving 67 life sentences for his role in the killing of dozens of Israelis, is planning to run in the next Paleostinian parliamentary election, which is slated for May 2012, sources close to Hamas said Tuesday.

Paleostinian Authority President the ineffectual Mahmoud Abbas


... a graduate of the prestigious unaccredited Patrice Lumumba University in Moscow with a doctorate in Holocaust Denial...


recently announced that the presidential and parliamentary elections would be held next May, although representatives of the two parties said they were skeptical about the prospects of holding the vote on time.

Mahmoud Zahar, a top Hamas official in the

Gazoo

Strip, said Tuesday he expected his movement to score a landslide victory both in the West Bank and

Gazoo

Strip during the planned elections.

In a letter to the Hamas leadership, the 39- year-old Barghouti expressed his desire to present his candidacy for membership of the Paleostinian Legislative Council, the sources said.

Barghouti has also signaled his desire to contest elections held inside prison by Hamas inmates, the sources added.

In his letter, Barghouti claimed that he had refrained from engaging in political activities over the past nine years. But now, he explained, "I personally feel the need to participate in elections, whether those held inside prison or outside." Barghouti appealed to the Hamas leadership to help him fulfill his wish of contesting the elections.

Barghouti, who is from the Ramallah area, was

tossed in the slammer

by the IDF in 2003. A year later, the IDF military court sentenced him to 67 terms for preparing

bomb

s used in a number of terrorist attacks in which 66 Israelis were killed and many others injured.

Barghouti was involved in the 2001 Jerusalem Sbarro restaurant

suicide kaboom

in which 15

non-combatants were killed

and 130

maimed

. He was also involved in the terrorist attack on the pedestrian mall on Jerusalem's Ben Yehuda Street the same year.

A year later, he prepared the

bomb

s that were used in the terrorist attack in the Sheffield Club in Rishon Lezion in which 15

non-combatants were killed

and 59

maimed

.

Barghouti was also found guilty of involvement in the 2002 Moment Café

suicide kaboom

, in which 11

non-combatants were killed

and 65

maimed

, the Hebrew University attack that killed nine civilians and

maimed

81, and the terrorist attack on a bus on Allenby Street in Tel Aviv the same year that killed six civilians and

maimed

84.
Posted by: trailing wife || 12/15/2011 00:00 || Comments || Link || E-Mail|| [269 views] Top|| File under:
Quartet in Talks with Israelis, Palestinians
[An Nahar] Members of the international peacemaking
Quartet


... The Quartet are the UN (xylophone), the United States (alto), the European Union (soprano), and Russia (shortstop). The group was established in Madrid in 2002 by former Spanish Prime Minister Aznar, as a result of the escalating conflict in the Middle East. Tony Blair is the Quartet's current Special Envoy....


appeared to make little progress on Wednesday after separate talks with Israeli and Paleostinian officials in a bid to kick-start stalled peace talks.

Envoys and Quartet representative Tony Blair "stressed the important objective of a direct exchange between the parties without delay or preconditions," a statement from the diplomatic grouping read.

The envoys, representing the United Nations


...boodling on the grand scale...


, Russia, the United States and the European Union


...the successor to the Holy Roman Empire, only without the Hapsburgs and the nifty uniforms and the dancing...


, met the Paleostinian team headed by Mohammed Shtayeh in the morning at the U.N. headquarters in east Jerusalem, and the Israelis at the same place in the early afternoon.

Speaking to Voice of Paleostine radio ahead of Wednesday's talks, Paleostinian negotiator Saeb Erakat said that Ramallah's stance "had already been presented to the Quartet" and it was now the Quartet's turn to answer the questions they had posed during their last meeting on November 14.

But Mark Regev, Israeli Prime Minister Benjamin Netanyahu's

front man

, put the onus of the impasse on Erakat, who Regev said not only refused a recent Israeli proposal to meet directly with his counterpart Itzhak Molho, but also did not attend the Wednesday meeting.

"If the Paleostinians continue to boycott the negotiations, this will raise severe questions about their sincerity and commitment in reaching a negotiated solution," he told Agence

La Belle France

Presse.

There was little progress to report after the November meeting either, with the envoys saying only that they had "continued to encourage the parties to resume direct bilateral negotiations without delay or preconditions."

Direct Israeli-Paleostinian talks have been on hold for more than a year, grinding to a halt over the thorny issue of settlement construction shortly after they restarted in September 2010.

Last week, the U.S. State Department said its Middle East peace envoy David Hale was going to Jerusalem to further "efforts to get the two parties to put forward concrete proposals and to agree to come back to the table together."

The Quartet laid out a proposal in September aimed at reaching a peace agreement in a year.

But there has been no visible sign of progress, with the Paleostinians demanding that Israel halt settlement construction before the talks can resume.

On Tuesday, a coalition of 20 international aid groups and rights organizations published a report detailing a sharp rise in the number of Paleostinian homes destroyed by Israel in which they also criticized the Quartet.

"There is a growing disconnect between the Quartet talks and the situation on the ground," said Jeremy Hobbs, executive director of Oxfam International, with similar sentiments expressed by Human Rights Watch


... dedicated to bitching about human rights violations around the world...


"The Quartet should call ongoing settlement expansion and house demolitions what they are: violations of international humanitarian law that Israel should stop," said Sarah Leah Whitson, director of the Middle East region at HRW.

Amnesia Amnesty International took an even stronger line, saying the Quartet's approach was a failure.

"Israel's escalating violations show the fundamental failure of the Quartet's approach," wrote Philip Luther, interim director of Amnesty's Middle East and North Africa program.

"It is time for the Quartet to understand that they cannot contribute to achieving a just and durable solution to the conflict without first ensuring respect for international law," he said.


Posted by: Fred || 12/15/2011 00:00 || Comments || Link || E-Mail|| [284 views] Top|| File under: Palestinian Authority
Iran claims to have four Israeli and three American drones
The English-language Tehran Times reports that Iran claims to have four Israeli drones that it has shot down, and that it says that it will put them on display, along with an American RQ-170 that mysteriously fell in Iranian territory two weeks ago and two other American drones.

According to the source close to the Tehran Times, the foreign unmanned aircraft that Iran has are four Israeli and three U.S. drones.

The most advanced spy drone in Iran's possession, which was recently downed, is RQ-170 unmanned U.S. plane, which the Islamic Republic announced on December 4 had been brought down by the country's armed forces.

The first video footage of the RQ-170 Sentinel, nick-named the Beast of Kandahar, was broadcast on Iranian television on December 8.

The drone had entered Iran from the eastern neighboring country of Afghanistan.

U.S. Defense Secretary Leon Panetta, in a recent exclusive interview with Fox News, said that the stealth drone campaign along the Iran-Afghanistan border will "absolutely" continue.

The interview was published on December 13.

A number of countries have reportedly asked for permission to inspect the aircraft.

According to the source, the four Israeli drones that are now in Iran's possession had violated the country's airspace along the eastern borders, and the three U.S. unmanned aircraft had penetrated into the country's airspace along either the eastern or southern border.

In an interview published on January 2, 2011, the commander of the Aerospace Force of Iran's Islamic Revolution Guards Corps, Brigadier General Amir Ali Hajizadeh, announced that the Iranian military forces had brought down two foreign spy planes over the Persian Gulf, not mentioning the exact date and location of the events.

"They (the Westerners) have made limited aggressions against the country and we have shot down a number of their highly advanced spy planes so far. For example, we have brought down two spy planes over the Persian Gulf," Hajizadeh said at the time.

"We have constant clashes with the enemy's surveillance and reconnaissance aircrafts," Hajizadeh stated, adding that the Iranian experts had reverse engineered and manufactured some of the planes that had been shot down.

In addition, Hajizadeh announced on June 28, 2011 that Russian experts had inspected the two foreign spy planes, which he said belonged to the United States.

Hajizadeh said at the time that Russian experts had requested Iran to inspect the places where the planes were shot down.

Seeing is believing. And in the case of the Israeli drones, they could well be drones that were sold to Turkey....
Posted by: tipper || 12/15/2011 09:34 || Comments || Link || E-Mail|| [302 views] Top|| File under:
Revolutionary Guards named in Khamenei murder plot
Detained officials had invited Iran's supreme leader to visit weapons depot same day as

kaboom

, Al Arabiya reports.
Iran's Supreme Leader Ayatollah Ali Hoseyni Khamenei has ordered the arrest of a number of senior members of the Revolutionary Guards he suspects of planning to assassinate him, pan-Arab news Channel Al Arabiya reported Tuesday.

Khamenei demanded an investigation of the detainees, "and others," about the alleged

liquidation

plot, an "informed source in Iran" told the Emirati news station.

According to the source, "some of those"

jugged

had invited Khamenei to come and visit the same weapons depot near Tehran where a large blast killed 17 people, among them the head of Iran's ballistic-missiles program.

Khamenei was invited to visit on Novemeber 12, the same day as the blast, according to the Al Arabiya report.

Mojtaba Khamenei, Khamenei's son and an ardent supporter of

Iran's diminutive President
Mahmoud Short Round Ahmadinejad, was one of the officials that was

tossed in the slammer

, according to the report.

The

kaboom

at Bidganeh, near the city of Karaj, was the first of three mysterious blasts to occur in Iran in the last few months.

Khamenei survived an attempt to assassinate him in 1981 which paralyzed his right arm.
Posted by: trailing wife || 12/15/2011 00:00 || Comments || Link || E-Mail|| [319 views] Top|| File under:
Israeli DM Barak: Assad is doomed
JERUSALEM —In a shift, Israeli officials are welcoming the prospect that Syria's embattled president, Bashar al-Assad, will be overthrown, an event Defense Minister Ehud Barak says could be weeks away.

The officials' new tone contrasts with conventional thinking here in years past, when Assad was credited with maintaining calm along the frontier with the Israeli-held Golan Heights and considered a stable alternative to a possible takeover by Islamic fundamentalists.

As Assad has come under mounting pressure from a revolt at home and moves to isolate him abroad, initial wariness by Israeli officials of speaking publicly about the fate of his regime has given way to open speculation about how long he can hold on to power, who might replace him and the possible risks of a chaotic disintegration of his rule.


Nice way to ratchet up some pressure. Keep it up...

"Basically, it's inevitable," Barak said in a telephone interview before flying Wednesday to Washington for meetings with Secretary of State Hillary Rodham Clinton and other administration officials. "The Assad family, through their own behavior, have lost their last drop of legitimacy and put themselves beyond the point of no return with their brutal slaughter of their own people. He has ceased to be something relevant."

"It might take many weeks," Barak added, "but it's not a matter of months or years."

In a separate interview, Moshe Yaalon, the minister of strategic affairs, said: "It's a matter of time and bloodshed before we will witness Assad's departure. That is our assessment."

Obama administration officials have expressed equal certainty that Assad will eventually leave, but they and Arab countries that are trying to persuade him to stand down anticipate a far longer timeline extending well into next year.


I prefer that Pencilneck have a Ceauşescu moment...

"Our view is that this regime is the equivalent of [a] dead man walking," Frederic Hof, the State Department's point man for Syria, told a congressional subcommittee Wednesday. "But the real question is, how many steps remain?"


However many steps remain, we could help quicken the pace at which they're trod...

"I think it is very, very, very difficult to predict or project how much time this regime has," Hof said.

Hof fended off calls by lawmakers to provide military support to the Syrian opposition, saying it is not yet unified and needs to gain the support of frightened minorities convinced by Assad that their rights won't be respected in any new government. Promoting a violent response from heretofore peaceful demonstrators would play into Assad's hands, he said.

Barak predicted that an eventual ouster of Assad would undermine an alliance of Israel's enemies, including militant Islamist groups in Lebanon and the Gaza Strip, backed by Iran and Syria, that have fought Israel across its northern and southern borders.

"When the Assad family falls, it will be a major blow to the radical axis led by Iran," Barak said "It will weaken Iran, it will weaken Hezbollah and weaken the backing for Hamas, and it will deprive the Iranians of a real stronghold in the Arab world. It will strengthen Turkey, which is a natural rival to Iran's hegemonic intentions. . . . This is something positive for Israel."
Posted by: Steve White || 12/15/2011 00:00 || Comments || Link || E-Mail|| [304 views] Top|| File under:
Iran Says 'Not on Agenda' to Close Vital Strait of Hormuz
[An Nahar] Iran on Wednesday deflated a rumor about it closing the Strait of Hormuz -- one of the world's most strategic transit points for oil -- by saying such a move was "not on the agenda."

But foreign ministry

front man

Ramin Mehmanparast reiterated Tehran's line hinting that the strait, a narrow stretch along Iran's Gulf shoreline, could be threatened if current rising tensions ever spilled over into war.

"The Islamic republic has repeatedly said that the issue of closing the Strait of Hormuz is not on the agenda, because Iran believes the region must have peace and stability to allow all regional countries to advance and develop," Mehmanparast was quoted as saying by the ISNA news agency.

However,


those who apply themselves too closely to little things often become incapable of great things...


he accused the United States and Israel of threatening Iran so as to create "a climate of war ... and in such a climate there is the possibility of some reactions."

Oil prices spiked dramatically Tuesday -- ahead of an OPEC meeting in Vienna on Wednesday -- on an unfounded market rumor that Iran had closed or was looking at closing the Strait of Hormuz.

The rumor appeared to stem from a comment by an Iranian

politician

who said Iran was "soon" to hold a military exercise on closing the strait.

"We will soon hold a drill to close down the Strait of Hormuz. Because if the world tries to make the region insecure, then we will make the world insecure," Parviz Sorouri, the head of the parliamentary national security committee, was quoted on Tuesday as saying by ISNA.

No Iranian official or media confirmed Sorouri's announcement, which seemed to add to defiant posturing commonly heard from hardline

politician

s.

Mehmanparast addressed that issue, saying: "Certain people who do not have any official political position, such as

politician

s or representatives of a group of people, may declare their personal opinions. However,


there's more than one way to skin a cat...


Iran announces its official stances through official political authorities."

More than a third of the world's tanker oil passes through the Strait of Hormuz, making it a vital transit point. The United States maintains a navy presence in the Gulf to ensure it remains open.

Oil prices quickly returned to normal late Tuesday after the rumor was discounted.

New York's main contract, light sweet crude for January delivery, fell 31 cents to $99.83 a barrel and Brent North Sea crude for January delivery was off 34 cents at $109.16.

OPEC, which has Iran as its current rotating president, was expected Wednesday to maintain current official oil production quotas, with key members saying they were satisfied with current prices.


Posted by: Fred || 12/15/2011 00:00 || Comments || Link || E-Mail|| [298 views] Top|| File under: Govt of Iran
Salehi Rejects Iranian Officials Threats against Turkey
[An Nahar]
Iran dismissed intimidating remarks by its own officials against Turkey saying Tehran would target NATO


...the North Atlantic Treaty Organization. It's headquartered in Belgium. That sez it all....


's missile shield in its neighbor if threatened, the state-run Anatolia news agency reported Wednesday.

"We reject those views completely," Iranian Foreign Minister Ali Akbar Salehi told Anatolia in an interview, adding that those who had made the irresponsible statements had been warned.

"The Islamic Theocratic Republic of Iran's official stance on Turkey is based on deep brotherhood and friendship," he said, adding that only Iran's supreme leader, president and foreign minister were able to pronounce on Iran's official attitude on international matters and foreign policy.

"Other statements are considered personal views," he said.

In November, the commander of the aerospace division of Iran's Revolutionary Guards said Tehran would target NATO's missile shield in neighboring Turkey's southern Malatya province if it were threatened by military action.

"We are prepared to first target the NATO defense missile shield in Turkey if we are threatened. And then we'll move on to other targets," Amir-Ali Hajizadeh was quoted as saying by the Mehr news agency.

Earlier this month, an Iranian member of parliament, Hussein Ibrahimi said it was Iran's "right" to hit the missile shield. "Iran will definitely do that," Turkish media quoted Ibrahimi as telling Iranian daily Sharq.

Turkey in December conveyed its concern about the remarks of the Iranian commander to Salehi.

Turkey last year has agreed to host an early warning radar system in its southeast as part of NATO's shield which the United States says is aimed at thwarting missile threats from the Middle East, particularly Iran.

Turkish officials insist that the shield targets no specific country.


Posted by: Fred || 12/15/2011 00:00 || Comments || Link || E-Mail|| [274 views] Top|| File under: Govt of Iran
Who's in the News
40
[untagged]
3
Govt of Syria
2
Govt of Iran
2
Taliban
1
Iraqi Baath Party
1
Jamaat-e-Islami
1
Jund al-Shams
1
Lashkar-e-Islami
1
Muslim Brotherhood
1
Palestinian Authority
1
Pirates
1
TTP
1
al-Qaeda in Pakistan
1
al-Qaeda in Turkey
1
Govt of Pakistan
Bookmark
E-Mail Me
The Classics
The O Club
Rantburg Store
The Bloids
The Never-ending Story
Thugburg
Gulf War I
The Way We Were
Bio
Merry-Go-Blog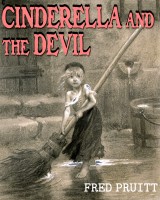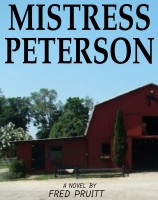 On Sale now!


A multi-volume chronology and reference guide set detailing three years of the Mexican Drug War between 2010 and 2012.

Rantburg.com and borderlandbeat.com correspondent and author Chris Covert presents his first non-fiction work detailing the drug and gang related violence in Mexico.

Chris gives us Mexican press dispatches of drug and gang war violence over three years, presented in a multi volume set intended to chronicle the death, violence and mayhem which has dominated Mexico for six years.
Click here for more information


Meet the Mods
In no particular order...


Steve White
Seafarious
Pappy
lotp
Scooter McGruder
john frum
tu3031
badanov
sherry
ryuge
GolfBravoUSMC
Bright Pebbles
trailing wife
Gloria
Fred
Besoeker
Glenmore
Frank G
3dc
Skidmark
Alaska Paul



Better than the average link...



Rantburg was assembled from recycled algorithms in the United States of America. No trees were destroyed in the production of this weblog. We did hurt some, though. Sorry.
18.207.106.142