Africa North
Libyans protest in Benghazi against new leaders
Tens of thousands of protesters gathered in the eastern Libyan city of Benghazi on Monday to show their frustration with leaders who came to power after Muammar Gaddafi was overthrown.

In the biggest demonstration in Benghazi since the revolt against Gaddafi started in the city, between 20,000 and 30,000 protesters filled the central Shajara square and nearby Abdel Nasser Street, a witness told Reuters.

They chanted "The revolution started in Benghazi" and demanded changes to Libya's interim leadership, the National Transitional Council (NTC), and the removal from government of anyone associated with Gaddafi's rule


Well, that didn't take long
Posted by: g(r)omgoru || 12/12/2011 15:23 || Comments || Link || E-Mail|| [331 views] Top|| File under:
Egypt denies 'Post' report of Hamas bases in Sinaii
"No one can bring in military tools or erect missile bases in Sinai," Egyptian official claims.

An Egyptian official has denied a Jerusalem Post report that

Hamas, always the voice of sweet reason,

has established forward bases and rocket production facilities in the Sinai Peninsula in an effort to protect them from Israeli air strikes.

The Post revealed Sunday that Israel has called on Cairo to increase its efforts to restore order in Sinai and to prevent attacks, but the Egyptian military has held back from dismantling the Hamas infrastructure in the peninsula.

"No one can ever bring in military tools or erect missile bases in Sinai. Egypt would not allow such a breach to its

illusory sovereignty

," Egyptian daily Al-Masry Al-Youm quoted an Egyptian official as saying in response to the Post report.

The official added that Sinai is completely under the control of the Egyptian authorities and that the peace treaty between Egypt and Israel remains in place.

He further supported his refutation of the existence of Hamas bases and weapons production facilities in Egypt by pointing to the presence of UN peacekeepers in northern Sinai who, he claimed, would be aware of such a development were it to occur.

More than a dozen Egyptian army battalions allowed into Sinai with Israel's permission (required because of limits placed on Egyptian forces there under the peace treaty) are still operating there, although with limited success in stopping terrorist activity and arms smuggling to the

Gazoo

Strip.

Recent arms smuggled into

Gazoo

have included advanced weaponry stolen from Libyan military storehouses such as Russian- made shoulder-to-air missiles.

Israel's primary concern with Sinai is that it is being used by Paleostinians to launch attacks into Israel while taking advantage of the open southern border.

The IDF has beefed up its forces along the border and recently established a new regional brigade that is responsible for defending Eilat and nearby areas.

On Thursday, the IDF bombed a car traveling in northern

Gazoo

and killed a senior Aksa Martyrs Brigades operative who the army said was plotting an attack.

The Islamic fascisti were supposed to cross from

Gazoo

into Sinai and then into Israel, similar to the attack that took place in August when eight Israelis were killed.

The bombing of the car is part of an IDF understanding that since it cannot operate in Egypt it needs to stop such attacks while they are still in the planning stages in the

Gazoo

Strip.
Posted by: trailing wife || 12/12/2011 00:00 || Comments || Link || E-Mail|| [357 views] Top|| File under:
Libya Ex-Rebels Deny Attempt to Kill Army Officer, Say Ready to Withdraw If Government Protects Facilities in Tripoli
[Tripoli Post] Libyan revolutionaries who liberated the capital Tripoli and toppled the Qadaffy regime denied accusations that they attempted to kill Colonel Khalifa Hifter who claims to be in charge of a Libyan army.

The rebels say the alleged national army does not even exist and has played no role in protecting the strategic facilities in the capital Tripoli and does not have any presence on Libya borders.

A

front man

from Zintan revolutionaries denied that his fighters, who protect the Tripoli International Airport and other economic strategic facilities within the capital, ever tried to kill the former Qadaffy military assistant and the commander of the infamous Chad War.

Speaking to the

News Agency that Dare Not be Named

, Khalid el-Zintani,

front man

for Zintan revolutionaries, said his fighters did not try to kill Hifter and blamed the

festivities

occurred on Saturday evening on the Colonel's failure to notify them of his arrival.

"What do you expect fighters to do, when a heavily armed military convoy tries to pass checkpoints [in the direction of the airport] without previous notification?" el-Zintani said.

When asked about the "National Army" which Hifter claims to be its Chief of Staff, el-Zentani said the military is too poorly organized for them to submit to its authority, as quoted by AP.

"Until now, we don't know anything about the Libyan national army. Who is in charge, where the military bases are, what is its chain of command or even how can rebels join it?" said el-Zintani.

"On the ground, the so-called national army is nothing yet," he stressed.

It is a common fact that Libyans do not agree on those who claim to lead the national army and in the case of the revolutionary fighters who toppled Qadaffy they do not trust those who served in high ranks with the former dictator. Hifter is one of those controversial officers at least until he left the country and went to exile.

Hifter was the commander of the Libyan army during the Chad war from 1986 to 1987. But he was defeated and taken prisoner with a large number of Libyan soldiers by the Chadian army and in due time he went to exile to join the opposition group outside Libya.

El-Zintani said that rebels were ready to hand the airport to a government agency "only if it is capable of protecting the airport from intrusions."

Mukhtar al-Akhdar, the Zintan fighters' commander at the airport, also disputed the legitimacy of the so-called national army and its very authority.

"If this is a real army, why don't they go protect the borders instead of trying to take over the airport?" he said.
Posted by: Fred || 12/12/2011 00:00 || Comments || Link || E-Mail|| [691 views] Top|| File under:
Bangladesh
War crimes charges pressed against 3
[Bangla Daily Star] The prosecution yesterday submitted formal war crimes charges crimes against Jamaat-e-Islami
...The Islamic Society, founded in 1941 in Lahore by Maulana Sayyid Abul Ala Maududi, aka The Great Apostosizer. The Jamaat opposed the independence of Bangladesh but has operated an independent branch there since 1975. It close ties with international Mohammedan groups such as the Moslem Brotherhood. The Jamaat's objectives are the establishment of a pure Islamic state, governed by Sharia law. It is distinguished by its xenophobia, and its opposition to Westernization, capitalism, socialism, secularism, and liberalist social mores...
leaders Motiur Rahman Nizami


...During the liberation war of 1971, Nizami formed the Al-Badr Force and acted as its supreme commander. The Al-Badr militia took active part in rape, extortion, looting and killing of Bangladeshis who supported the liberation, including a pre-planned massacre on December 14, 1971, when the Al-Badr militia along with Pakistan Army rounded up hundreds of doctors, professors, writers, and other Bengali intellectuals, and executed them...


, Ali Ahsan Mohammad Mojaheed and Muhammad Kamaruzzaman to the International Crimes Tribunal.

Charges against Jamaat Ameer Nizami include genocide, rape, torture, abduction and confinement of Bangalee people in Pabna and other regions, and abetment of and attempt or conspiracy to perform such acts during the country's 1971 Liberation War, said prosecutor Zead Al Malum.

Mojaheed, secretary general of the party, has been charged with similar crimes committed in greater Faridpur, he added.

Kamaruzzaman, who is the assistant secretary general of Jamaat, faces charges of crimes against humanity. His areas of operation were Mymensingh, Jamalpur, Tangail and Sherpur, Malum said.

"Kamaruzzaman was the chief coordinator of Al Badr [an auxiliary force of the Pak occupational army] during the war," he told The Daily Star.

Prosecutors, however, would not elaborate the charges brought against the Jamaat trio, who are now behind bars on charges of war crimes.

The three-member tribunal fixed December 18 for taking the charges into cognisance.

It also directed the prosecution to submit formal charges against Abdul Quader Molla, assistant secretary general of Jamaat, before it on the same day.

The four Jamaat leaders were present during the proceedings.

Earlier,

Sherlocks

in their report submitted to the prosecutors brought 20 specific charges against Nizami, 12 charges against Mojaheed and eight charges against Kamaruzzaman.

The charges included crimes against humanity, genocide and attempt, abetment of and attempt or conspiracy to commit any such crimes and complicity in or failure to prevent commission of any such crimes.

Under the International Crimes (Tribunals) Act, 1973, such offences carry a maximum sentence of death.

The tribunal earlier framed charges against Jamaat leader Delwar Hossain Sayeedi


...Islamic orator and politician. He was a former Member of Parliament in the National Assembly of Bangladesh from 1996 to 2008, and is one of the most prominent leaders of the Bangladesh Jamaat-e-Islami...


and took charges against BNP leader Salahuddin Quader Chowdhury into cognisance.

At present, five Jamaat and two BNP leaders including Salauddin Quader Chowdhury face war crimes charges.

While Salauddin is in jail, the other BNP leader Abdul Aleem is on bail due to illness.

In October,

Sherlocks

had submitted a 411-page probe report on Nizami, 366 pages on Mojaheed, 327 pages on Kamaruzzaman and a 385-page report on Quader Molla.

During the country's nine-month Liberation War, Jamaat had collaborated with the Pak forces.

About 30 million Bangalees were killed and about 2 million Bangalee women were violated by the Pak forces and their collaborators.

Posted by: Fred || 12/12/2011 00:00 || Comments || Link || E-Mail|| [366 views] Top|| File under: Jamaat-e-Islami
India-Pakistan
Pakistani Taliban spokesman denies peace talks
[Dawn] A Pak Taliban

front man

and another commander have denied the group is in peace talks with the government.

The

faceless myrmidons

contacted The

News Agency that Dare Not be Named

by telephone Sunday, a day after Maulvi Faqir Mohammed, recognised by many as the Pak Taliban's deputy chief, announced the group was negotiating with the government. He was the first named commander to confirm talks.

Spokesman Ehsanullah Ehsan denied the claims, saying there would be no negotiations until the government imposed Islamic law, or Shariah, in the country. He has previously denied reports of peace talks by unnamed commanders and intelligence officials.

"Talks by a handful of people with the government cannot be deemed as the Taliban talking," Ehsan told The

News Agency that Dare Not be Named

by telephone from Qazi's guesthouse an undisclosed location.

Maulvi Faqir Mohammed has long been identified as the group's Bajaur head. But he reportedly

decamped

to Afghanistan in recent years to escape army operations. He has long been identified as head of the Pak Taliban in Bajur and said a deal with the government there could be a "role model" for the rest of the border region.

But another commander, Mullah Dadullah, also now claims to be Taliban chief in Bajur. Dadullah contacted the AP on Sunday and denied the group, also known as the Tehrik-e-Taliban, or TTP, was negotiating with the government.

"As TTP chief responsible for Bajur, I am categorically saying there are no talks going on between the government and the Tehrik-e-Taliban at the Bajur level or the central level," Dadullah said, also speaking from Qazi's guesthouse an undisclosed location.

Ehsan, the

front man

, said Dadullah rather than Mohammed was the head of the Pak Taliban in Bajur.
Posted by: Fred || 12/12/2011 00:00 || Comments || Link || E-Mail|| [359 views] Top|| File under: TTP
Iraq
As last US troops leave Iraq, Obama and al-Maliki meet to chart next steps in relationship
With the U.S. troop withdrawal from Iraq in its final days, President Barack Obama and Iraqi Prime Minister Nouri al-Maliki met at the White House Monday to discuss the next phase of the relationship between their countries.

The withdrawal of all American troops on Dec. 31 marks the end of a nearly nine-year war that has been deeply divisive in both the U.S. and Iraq. While Obama and al-Maliki have pledged to maintain strong ties, the contours of the partnership between Washington and Baghdad remain murky, especially with Iran eager to assert influence over neighboring Iraq. And serious questions remain about Iraq's capacity to stabilize both its politics and security.

Yet the end of the war still marks a promise kept for Obama, one the White House is eager to promote. In addition to his meeting with al-Maliki, Obama will mark the milestone Wednesday when he speaks to troops at Fort Bragg in North Carolina. And he thanked service members and their families for their sacrifices when he attended the annual Army-Navy football game Saturday.

The number of U.S. troops in Iraq has dwindled to about 6,000, down from 170,000 at the war's peak in 2007.

Obama, along with Vice President Joe Biden and Secretary of State Hillary Rodham Clinton, met with al-Maliki in the Oval Office Monday morning. The meeting was expected to focus heavily on how the U.S. and Iraq will continue to cooperate on security issues without the presence of American troops. Iraqi leaders have said they want U.S. military training assistance for their security forces but have been unable to agree on what type of help they'd like or what protections they would be willing to give American trainers.
Posted by: tipper || 12/12/2011 11:00 || Comments || Link || E-Mail|| [323 views] Top|| File under:
Israel-Palestine-Jordan
Islamic Jihad challenges Hamas with help from Iran
Since Hamas took over the Gaza Strip in the summer of 2007, it hasn't faced a real challenge to its rule. Until now.

Today, its main rival is Islamic Jihad, which until recently was considered compliant with Hamas's proxies. But in recent months, Islamic Jihad has made a quite a leap in its capabilities and military infrastructure. This is a direct result of Iran's divergence of funds traditionally allocated to Hamas to Islamic Jihad instead. According to some estimates, Iran's support has given Islamic Jihad, a rocket arsenal that compares in its quantity and quality with that of Hamas.

The main cause for the Iran-Hamas split was the Palestinian terrorist group's decision to abandon the Assad regime in Syria and begin moving its political-military bureau out of Damascus. Reportedly, most of the senior Hamas command has already left Syria and a headquarters that once had hundreds of operatives now has only a few dozen left.

Western intelligence agencies are tracking Hamas operatives to discern where the new headquarters will be established. Among the leading candidates are Egypt, Sudan and Jordan. Qatar is also a possibility but Khaled Mashaal, head of the bureau, is said to want to be close to the Gaza Strip.

The departure from Damascus be a short term benefit to Israel. Without a clear base and a patron like Assad, Mashaal and the overseas branch of Hamas will be weakened and might have difficulty sustaining the logistical support they had been providing for the group's Gaza-based activities.

Iran's decision to slash its funding of Hamas is also hurting the group and Hamas is searching for new sources of income, such as its decision last month to fine the Bank of Palestine $150 million on bogus charges.

As a result, Hamas does not want -- at the moment -- a major confrontation with the Israel, since an attack on Israel would hinder its fund-raising efforts. This is thought to be one of the reasons why Hamas preferred not to get involved in this weekend's attacks against Israel.
Posted by: ryuge || 12/12/2011 00:00 || Comments || Link || E-Mail|| [755 views] Top|| File under: Islamic Jihad
Syria-Lebanon-Iran
Barack Obama demands Iran return downed US drone
I've been waiting for this. Now Iran can conduct a 3 way auction with the US, China and Russia.


President Barack Obama on Monday acknowledged a US drone was in Iranian hands for the first time and said the United States has asked Tehran to return the sophisticated spy aircraft.

"We've asked for it back. We'll see how the Iranians respond," Obama said at a news conference with Iraqi Prime Minister Nuri al-Maliki.


So he didn't 'demand'...


It was the first open confirmation by the Obama administration that Iran was in possession of the drone, which Tehran says it brought down as the plane was flying over the country's territory.

Obama, however, shed no further light on the plane's mission or why it failed to return to a base in Afghanistan.

"With respect to the drone inside of Iran, I'm not going to comment on intelligence matters that are classified," he said.

The bat-winged RQ-170 Sentinel, designed to evade radar for surveillance flights, was on a CIA mission when it went missing, US officials, speaking anonymously, have said previously.
Posted by: tipper || 12/12/2011 18:48 || Comments || Link || E-Mail|| [573 views] Top|| File under:
Iran to 'reverse engineer' US drone
Iran claimed that it had begun exploiting a US drone equipped with the latest radar evading technology on Monday as officials warned that the downed machine could be shared with America's rivals.

Parviz Sorouri, an MP on parliament's foreign policy committee, said that Iranian experts were in the final stages of recovering the data from the surveillance drone, which was captured on Iranian territory last week.

Tehran has paraded the loss of the drone as a blow to the US and claimed it plans to reproduce the technology. It said its security forces had shot the drone down using previously secret air defence systems.

The drone, which is made from the latest 'stealth' technology, has been presented as a valuable windfall for its defence scientists.

"Our next action will be to reverse-engineer the aircraft," Mr Sorouri said. "In the near future, we will be able to mass produce it. Iranian engineers will soon build an aircraft superior to the American (drone) using reverse engineering."

Other Iranian officials have hinted that it could allow American rivals such as China the opportunity to acquire the technology. American officials used diplomatic pressure to recover similar technology on helicopter that crashed in Pakistan during the raid to kill Osama bin Laden, the al-Qaeda leader.
Posted by: tipper || 12/12/2011 11:40 || Comments || Link || E-Mail|| [754 views] Top|| File under:
Iran to practice closing oil hub Strait of Hormuz
TEHRAN - A member of the Iranian parliament's National Security Committee said on Monday that the military was set to practice its ability to close the Gulf to shipping at the narrow Strait of Hormuz, the most important oil transit channel in the world, but there was no official confirmation.

The legislator, Parviz Sarvari, told the student news agency ISNA: "Soon we will hold a military maneuver on how to close the Strait of Hormuz. If the world wants to make the region insecure, we will make the world insecure."
Posted by: || 12/12/2011 11:19 || Comments || Link || E-Mail|| [919 views] Top|| File under:
Iran will definitely strike Turkey if attacked
Iranian official reiterates anger over Turkish agreement to house NATO facilities, threatens "grave consequences."

An Iranian security official said that Iran would "definitely" strike NATO positions in Turkey if it were attacked, according to a Monday report by the Turkish daily Hurriyet.

"We are closely monitoring the relations with Turkey in the National Security Commission of the parliament. Iran has warned Turkey before that the deployment of the system will have grave consequences." said Hossein Ibrahimi, vice-chairman of the Iranian parliament's national security and foreign policy commission.

Ibrahimi also referenced a similar threat made at the end of November by Amir Ali Hajizadeh, head of the Revolutionary Guards' aerospace division. "General Hajizadeh's remarks are entirely true and when we are attacked, it is our natural right to defend ourselves," Hurriyet quoted Ibrahimi as saying.

Tehran has made clear its displeasure at Turkey's September decision to deploy a NATO missile early warning system, which Iran sees as a US ploy to protect Israel from any counter-attack should the Jewish state target Iran's nuclear facilities.

Once-warm relations between Iran and Turkey have been strained this year due to the missile shield and Ankara's outspoken criticism of Syrian President Bashar Assad's violent crackdown on popular unrest.

Turkey and Iran, the Middle East's two major non-Arab Muslim states, are vying for influence in the post-Arab Spring region and Iranian Supreme Leader Ayatollah Ali Khamenei's military adviser accused Turkish Prime Minister Tayyip Erdogan of setting its foreign policy to please Washington.
Posted by: || 12/12/2011 11:15 || Comments || Link || E-Mail|| [489 views] Top|| File under:
Juppe Says Syria 'Undoubtedly' behind Attack on UNIFIL
[An Nahar] French Foreign Minister Alain Juppe said Sunday that Damascus


...Capital of the last overtly fascist regime in the world...


was "undoubtedly" behind Friday's

kaboom

against a French UNIFIL patrol in southern

Leb

.

However,


some people are alive only because it's illegal to kill them...


the top French diplomat noted that he had no evidence to substantiate his claim.

Asked during an interview with TV5MONDE, Radio

La Belle France

Internationale and Le Monde whether he believed the attack was a "message" from Syria, Juppe said: "There's no doubt."

"We have strong reasons to think that this attack came from there," he said, noting that Damascus used Hizbullah for such attacks in the past.

"I don't have proof," he stressed, while adding that the group was Syria's "armed wing."

Juppe added: "We have again asked the Lebanese government to protect UNIFIL."

The minister on Friday condemned the attack in which five French troops were

maimed

, saying

La Belle France

would not be intimidated by such "vile acts."

"I condemn in the strongest terms the cowardly attack that was carried out against UNIFIL (U.N. Interim Force in

Leb

) this morning, wounding five French peacekeepers," Juppe said on Friday.

A

roadside kaboom

in the southern coastal town of Tyre

maimed

five French soldiers and two civilians when it

exploded

as their vehicle drove past.

The chief of staff in

Gay Paree

said four peacekeepers were "very lightly

maimed

" and the fifth "a bit more seriously" but without life-threatening injuries.



La Belle France

is "determined to continue its involvement with UNIFIL (and) will not be intimidated by such vile acts," Juppe said.

UNIFIL patrols have been the target of a string of unclaimed roadside

kaboom

s in recent years, including two previously in 2011.

Friday's blast came amid heightened tension over the bloody uprising in neighboring Syria, with some warning the unrest could spill over into

Leb

.

There have been constant fears that the UNIFIL force stationed in the south of the country would be an easy target should the unrest reach

Leb

.

Spain currently commands the 12,100-strong UNIFIL force, which was founded in 1978 and expanded after a 2006 war between Israel and Hizbullah.



La Belle France

has one of the largest contingents with 1,300 soldiers.

In July, six French UNIFIL troops were

maimed

, one of them seriously, in the southern coastal town of Sidon, in an attack similar to Friday's. In May, six Italian peacekeepers were

maimed

in Sidon, also in a

roadside kaboom

ing.

Three Spanish and three Colombian peacekeepers were killed in June 2007 when a booby-trapped car went kaboom! as their patrol vehicle drove by.
Posted by: Fred || 12/12/2011 00:00 || Comments || Link || E-Mail|| [318 views] Top|| File under: Govt of Syria
Berri Slams 'Bid to Depict Some Bekaa Towns as Criminal'
[An Nahar] Speaker Nabih Knobby Berri


Speaker of the Lebanese parliament, a member of AMAL, a not very subtle Hizbullah sock puppet...


on Sunday noted that "there's an attempt to depict some towns in the Bekaa" as dens for criminals.

During a meeting with Ahmed Zeidan, the manager of dairy company Liban Lait who was freed Sunday in the Bekaa Valley after a 4-day kidnap ordeal, Berri said some "major and brave towns" are being labeled as criminal, although "these towns are home to honorable people and decent tribes, but unfortunately a few individuals are tarnishing the image of these towns."

Army troops managed on Sunday to liberate Zeidan, who was kidnapped at gunpoint on Wednesday by five unknown abductors.

He was found on the outskirts of the town of Brital in the Bekaa, reported Future News on Sunday.

His abductors were also

tossed in the slammer

, it revealed.

It added that they were found in possession of foreign currency, light weapons, different military equipment, and a considerable amount of drugs, as well as an advanced wiretapping device.

LBC television reported that three Lebanese and a Syrian were behind Zeidan's abduction.

They are in a critical situation and were incapable of even asking for a ransom for the kidnapped because they were being chased by security authorities, it added.

In addition, it revealed that Berri played a role in the release where he exerted his political pressure ensure Zeidan's liberation.

Answering a question about the abductors, Berri said Sunday: "The thing is not as it seems like; there's a skilled gang employing individuals and this thing will be thoroughly investigated by the relevant security forces."

The speaker denied that any random had been paid to the kidnappers.

"There are exploited individuals, and there's no doubt that the financial situations and living conditions in the Bekaa ... and the permanent state of poverty are all things that are being taken advantage of," Berri added.

Answering another question, Berri said: "We cooperated with the Lebanese army, and we are not a separate legitimacy. We are a legitimacy led by the state and the security forces are performing their duty and there is coordination."

Berri warned that "this act will leave negative repercussions, especially amid these circumstances and especially that the abductee is a member of one of the dear families in Sidon."

"The army has the information and we were in constant contact with it and it knows everything," Berri stressed.
Posted by: Fred || 12/12/2011 00:00 || Comments || Link || E-Mail|| [346 views] Top|| File under: Hezbollah
Hizbullah Condemns Decision to Release Four 'Israeli Agents'
[An Nahar] Hizbullah criticized on Saturday military tribunal judge Alice Shabtini's decision to release six convicted Israeli spies, questioning her motives and deeming the incident as a dangerous development, reported the daily An Nahar on Sunday.

The Hizbullah-backed al-Manar television station reported: "This is a dangerous precedent seeing as the accused only served a little more than a month of their 5 to 10-year sentences."

It questioned the purpose of the release, the judge's motives, and the timing of the incident.

"Who is she trying to prove herself to seeing as she is one of candidates to head the Higher Judicial Council?" it wondered.

Shabtini had released four of the six accused who have been convicted of collaborating with Israel, reported An Nahar.

The permanent military tribunal had sentenced them to 10 to 15 years in prison and they have been

jugged

for two years and ten months, it added.

The four accused, who are members of the Alam family, won an appeal to reconsider their sentence and they were released, it explained.

Hizbullah deputy Secretary General Sheikh Naim Qassem



... the Grand Vizier of the Hezbullies...


condemned the release of the accused, saying that it did not take into consideration their "rich history" of collaborating with Israel.

He stressed that the party will follow up on the issue through the "normal means," reported An Nahar.

Shabtini told the daily that the decision to release them was unanimous.

She revealed that three of the released are very ill and they were costing the state heavy expenses.

She refuted claims that she took the decision to release them independently from the court, saying that four other officers also took the decision with her.

"I study each case very thoroughly and we all reached an agreement to release the four individuals," the judge stressed.

"I follow the law and what it stipulates," she added.

"Israel is my only enemy and all people should all be judged equally," Shabtini said.


Posted by: Fred || 12/12/2011 00:00 || Comments || Link || E-Mail|| [318 views] Top|| File under: Hezbollah
Error in Detonating Tyre Bomb Saved UNIFIL Soldiers
[An Nahar] The bomb that targeted the French unit in the United Nations


...a lucrative dumping ground for the relatives of dictators and party hacks...


Interim Force in

Leb

on Friday

exploded

a few moments before the soldiers arrived at the scene, reported the daily An Nahar on Sunday.

Security sources told the daily that casualties may have taken place had the bomb been detonated at the appropriate time, given the size and method in which it

exploded

.

They explained that an error may have occurred and therefore the bomb went kaboom! at the wrong time.

Five French soldiers and two civilians were

maimed

on Friday by a powerful

roadside kaboom

that targeted a UNIFIL patrol in the southern coastal city of Tyre.

The explosives were placed in a garbage bin in the area of al-Nabaa on the road that leads to Burj al-Shamali in Tyre.

The blast left a one-meter deep crater and caused damages to nearby houses.

MTV on Saturday reported other security sources as saying that the bomb was remotely detonated with the assailant being located some 150 meters northwest of the blast site.

"The

kaboom

took off a few meters before the French unit reached the bomb, meaning the attacker had committed a mistake in the detonation," they explained.

Meanwhile,


...back at the precinct house, Sergeant Maloney wasn't buying it. It was just too pat. It smelled phony...


Prime Minister
Najib Miqati said on Saturday that French Foreign Minister Alain Juppe's statements that such attacks will not intimidate his country's UNIFIL troops is a sign of

La Belle France

's commitment to the international force.

A French U.N. patrol was attacked on July 26 and Italian peacekeepers were targeted on May 27.

UNIFIL Force Commander Major-General Alberto Asarta Cuevas denounced the attack but vowed it would not deter his troops from fulfilling their mandate.


Posted by: Fred || 12/12/2011 00:00 || Comments || Link || E-Mail|| [322 views] Top|| File under:
Virtual embassy, US trap to recruit spies
[Iran Press TV] Iranian Intelligence Minister Heidar Moslehi says the Washington's move to set up a virtual embassy for the Iranians is a trap for espionage.

"Those who might be deceived by the website of this virtual embassy must be warned that this (initiative to open a virtual embassy) is a form of bait to entrap them for spying," IRNA quoted Moslehi as saying on Sunday.

Moslehi said the website follows the same line as the former US Embassy in Iran, adding that an embassy can only be established with the approval of both countries involved.

He went on to say that the opening of an embassy has different stages and what the Americans propose as a virtual embassy is invalid.

The virtual US embassy for Iranians went online on December 6 more than three decades after the closure of the US diplomatic mission in Tehran.

On November 4, 1979, a group of revolutionary Iranian university students, who described themselves as 'Students Following the Line of Imam [Khomeini],' took over the US Embassy in Tehran, insisting that it had turned into a hub of active espionage and scheming aimed at overthrowing the nascent Islamic Theocratic Republic establishment.

Posted by: Fred || 12/12/2011 00:00 || Comments || Link || E-Mail|| [315 views] Top|| File under: Govt of Iran
Who's in the News
36
[untagged]
5
Govt of Syria
2
TTP
2
Govt of Pakistan
2
Hezbollah
2
Jamaat-e-Islami
1
Lashkar-e-Islami
1
Islamic Jihad
1
Govt of Iran
1
Govt of Sudan
1
Boko Haram
Bookmark
E-Mail Me
The Classics
The O Club
Rantburg Store
The Bloids
The Never-ending Story
Thugburg
Gulf War I
The Way We Were
Bio
Merry-Go-Blog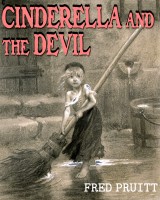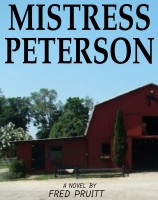 On Sale now!


A multi-volume chronology and reference guide set detailing three years of the Mexican Drug War between 2010 and 2012.

Rantburg.com and borderlandbeat.com correspondent and author Chris Covert presents his first non-fiction work detailing the drug and gang related violence in Mexico.

Chris gives us Mexican press dispatches of drug and gang war violence over three years, presented in a multi volume set intended to chronicle the death, violence and mayhem which has dominated Mexico for six years.
Click here for more information


Meet the Mods
In no particular order...


Steve White
Seafarious
Pappy
lotp
Scooter McGruder
john frum
tu3031
badanov
sherry
ryuge
GolfBravoUSMC
Bright Pebbles
trailing wife
Gloria
Fred
Besoeker
Glenmore
Frank G
3dc
Skidmark
Alaska Paul



Better than the average link...



Rantburg was assembled from recycled algorithms in the United States of America. No trees were destroyed in the production of this weblog. We did hurt some, though. Sorry.
3.238.190.82