Afghanistan
Report: Karzai Will Try to Hold On to Power Beyond 2014
[An Nahar]

Afghanistan's Caped President

Hamid Maybe I'll join the Taliban Karzai
... A former Baltimore restaurateur, now 12th and current President of Afghanistan, displacing the legitimate president Rabbani in December 2004. He was installed as the dominant political figure after the removal of the Taliban regime in late 2001 in a vain attempt to put a Pashtun face on the successor state to the Taliban. After the 2004 presidential election, he was declared president regardless of what the actual vote count was. He won a second, even more dubious, five-year-term after the 2009 presidential election. His grip on reality has been slipping steadily since around 2007, probably from heavy drug use...
plans to try to stay in power after 2014, the end of his second and final mandate under the constitution, German daily Bild reported Monday citing an intelligence report.

As a major international conference got under way in Bonn on the future of Afghanistan after NATO


...the North Atlantic Treaty Organization. A single organization with differing goals, equipment, language, doctrine, and organization....


-led combat troops withdraw in 2014, Bild said Karzai was working on a "new organization of the Afghan central government", according to a special report by Germany's BND foreign intelligence service.

"The reason is believed to be Karzai's wish not to step down, although he has indicated publicly he does not plan to extend his term in office," Bild quoted the report as saying.

Karzai told Monday's issue of German news weekly Der Spiegel that he planned to live in Kabul after 2014 as "a pensioner and happy citizen".

The Bild report said that the BND believed Karzai was seeking a "creative solution" to get around the two-term limit.

"According to intelligence findings, Karzai is holding exploratory talks with prominent Afghan politicians," it said.

Karzai is chairing the Bonn conference; 10 years after another meeting here established an interim government with him at the helm in the wake of the Taliban's ouster.

Monday's gathering is aimed at outlining the international community's engagement in the strife-wracked country after 2014.


Posted by: Fred || 12/06/2011 00:00 || Comments || Link || E-Mail|| [280 views] Top|| File under:
Africa North
Libya Plans to Secure Tunisia Borders
[Tripoli Post] Following Tunisia's decision to close its main crossing points after

festivities

between

gunnies

and border guards that blocked Tripoli's main supply route, the Libyan authorities said on Sunday they would secure the area near its border with the neighbourly country. Tunisia said there had also been attempts by Libyans to enter Tunisia undetected.

Libya's deputy prime minister, Mustafa Abushagour told a news conference that the country's ministers of the interior and defence are putting in place a plan in order to secure these two border crossings and also to ensure that this will not happen again.

The Tunisian border is a key point of transit for many people travelling to and from the Libyan capital, and is the entry point of goods en route to Tripoli.

The incidents highlight Libya's lawlessness three months after the fall of Tripoli. The provisional government has yet to disarm and make a single national army out of militias that still roam the country and clash with each other.

Mr Abushagour blamed irresponsible individuals for the incidents at the border during last week

A Tunisian policeman at the Ras Jedir crossing, which has been closed over a week ago, told

Rooters

, "Imagine rebels who are drunk and high on drugs who try to threaten us with their weapons.They think we can't respond. That's not true," he added.

The Tunisians have said that there must be security before they can reopen the border crossings.
Posted by: Fred || 12/06/2011 00:00 || Comments || Link || E-Mail|| [299 views] Top|| File under:
Tunisian Islamists and secularists face off
Thousands of opposing protesters gather outside parliament disputing role of religion in post-Arab spring era.

3 Dec 2011 [Al Jazeera] - Thousands of Tunisian Islamists and secularists staged parallel protests outside the interim parliament in a dispute over how big a role Islam should play in society after the country's "Arab Spring" uprising, and subsequent election.

Tensions have been running high between the two camps since the revolt in January scrapped a ban on parties that advocate political Islam, paving the way for a moderate Islamist party to come to power at the head of a coalition government.

The latest round of protests was sparked when a group of hardline Islamists occupied a university campus near the capital to demand segregation of sexes in class and the right for women students to wear a full-face veil.

About 3,000 Islamists gathered outside the constitutional assembly in the Bardo district of the Tunis on Saturday, separated by a police cordon from a counter protest by about 1,000 secularists.

The Islamists say the secularist elite which has run the country since independence from

La Belle France

is still restricting their freedom to express their faith. Their rivals say the Islamists are trying to impose an Islamic state in what has been one of the Arab world's most liberal countries.

The Islamist protesters at the rally carried placards saying: "We support the legitimacy of the majority!," "Islamic Tunisia is not secular!," and "No to secularist extremism."

High suspicions

An Islamist protester, Nourdine Machfer, said the Tunisian people had expressed their will when they handed victory to the moderate Islamist Ennahdha party in an election in October.

"It's bizarre. Today in Tunisia we are living in a dictatorship of the minority," Machfer told the

Rooters

news agency. "They should respect the will of the people, who have made their views known."

The Islamists waved Ennahdha flags but also the black banners of the ultraconservative Hizb Tahrir, which has not been legalised in the north African country.

Ennahdha issued a statement saying that it did not support the Islamist protest outside parliament.

However,


death is not the end. There remains the litigation over the estate...


secularist opponents said they believed Ennahdha's true agenda was to create an Islamic state by stealth.

"The Islamists ... want to use the constitution to take power, and stage a coup d'etat against democracy," said one of the secularist protesters, Raja Dali.

"They want to give all the power to the prime minister," she said, referring to senior Ennahdha official Hamadi Jbeli who is his party's nominee to lead the coalition government.

Tunisia's struggle to reconcile the rival camps is being watched closely in Egypt, where an Islamist-affiliated party performed strongly in the first phase of a parliamentary election.

Simultaneous protest

Tunisia became the birth-place of the Arab Spring when a vegetable seller, Mohamed Bouazizi, set fire to himself in protest at government repression. His suicide prompted a wave of unrest which forced president Zine al-Abidine Ben Ali to step down.

Tunisia's revolution inspired revolutions which ousted entrenched rulers in Libya and Egypt, as well as upheavals in Syria and Yemen.

Saturday's protest was the first time that both Islamists and secularists had staged simultaneous protest. Shouts and jeers were exchanged between the two groups but there were no

festivities

.

Ennahdha is in an awkward position because it wants to be seen to be defending the rights of

Moslem

s to express their faith but at the same time it is wary of alarming secularists and Western governments by appearing too close to Islamist hardliners.

The latest flare-up of tension is complicating efforts by Ennahdha and its two secularist coalition partners to agree on the make-up of a coalition government.

It is also distracting the country's new rulers from addressing the high unemployment and low incomes that are the main preoccupation for ordinary Tunisians.

One young man on Saturday stood between the rival crowds with tape over his mouth, a loaf of bread in his hand, and a placard which read: "I am with neither of you ... I am in favour of jobs and dignity." 

Posted by: trailing wife || 12/06/2011 00:00 || Comments || Link || E-Mail|| [279 views] Top|| File under:
Arabia
Report: Saudi Arabia to consider acquiring nukes
Prince Turki al-Faisal tells Riyadh security forum of "duty" to consider nuclear weapons in face of regional arms race.

Saudi Arabia will consider acquiring nuclear weapons, AFP reported a former Saudi intelligence chief as saying on Monday.

According to the report, Prince Turki al-Faisal told a Riyadh security forum that because efforts to convince Israel and Iran to forgo nuclear weapons failed, "it is our duty towards our nation and people to consider all possible options, including the possession of these weapons."

"A (nuclear) disaster befalling one of us would affect us all," continued Faisal, who was director general of the Saudi General Intelligence Directorate from 1977 to 2001.

Saudi Arabia's nuclear coordinator Abdul Ghani Malibari announced in June that over the next 20 years, Riyadh plans to build 16 civilian nuclear reactors at a cost of about $80 billion, according to AFP.

Defense Minister Ehud Barak expressed concern in mid-November that if Iran succeeded in developing a nuclear weapon, a Middle East arms race would ensue with Saudi Arabia and Egypt eventually seeking nuclear weapons as well.
Posted by: tipper || 12/06/2011 13:47 || Comments || Link || E-Mail|| [413 views] Top|| File under:
UAE leader: Israel would destroy Iran if attacked
The prime minister of the United Arab Emirates has rejected the threat of a nuclear Iran, saying that if Tehran were to attack Israel, it would be destroyed the next day.

In an interview with CNN, Sheikh Mohammed bin Rashid al-Maktoum, the absolute monarch of Dubai, said that he does not think Iran would develop a nuclear weapon since it would be of little use to it.

"What can Iran do with a nuclear weapon?" al-Maktoum asked CNN. "For example, will they hit Israel? How many Palestinians will die? And if you think Iran hits Israel, their cities will be safe? They will be gone the next day."


There's a true statement...

Al-Maktoum insisted that Iran, which lies just 50 miles away from the UAE, is not building a nuclear weapon. On Monday, the Telegraph reported that Iran's Revolutionary Guard, quoting Western intelligence sources, has raised its alertness level, fearing a military strike by a foreign power.

According to the Telegraph report, the commander of the Revolutionary Guard Mohammed Ali Jaafari issued a command to raise operational readiness, fearing what the report called "potential external strikes and covert attacks."
Posted by: tipper || 12/06/2011 05:06 || Comments || Link || E-Mail|| [287 views] Top|| File under:
Down Under
Cleric loses appeal over dead soldier hate mail in Australia
A Muslim cleric charged with sending offensive letters to the families of dead Australian soldiers has lost his bid to have the charges dropped. Man Monis, also known as Sheikh Haron, is charged with 12 counts of using the postal service in an offensive way. The charges relate to letters and CDs he allegedly sent to the wives and parents of Australian soldiers who have been killed in Afghanistan.

Monis was seeking to have the indictments thrown out in the New South Wales Court of Criminal Appeal on the grounds they were unconstitutional. Lawyers representing Monis had argued the charges were an infringement of their client's implied freedom of political communication. They claimed the letters concerned political affairs and Australia's foreign policy.

But a three-judge panel today rejected that argument. The judges said that while the letters were critical of Australian military involvement in Afghanistan, they also referred to the fallen soldiers in a denigrating and derogatory fashion. The case is now due to return to a district court.
Posted by: ryuge || 12/06/2011 00:00 || Comments || Link || E-Mail|| [282 views] Top|| File under:
Europe
Muslim 'Rape Wave' Reported in Oslo, Ministers Blame Israel
Norway is suffering from an unprecedented wave of rapes that are largely being perpetrated by Muslim immigrants against local women, according to Yehuda Bello, an acclaimed Israeli blogger whose special interests include Norway.

Bello reports that from January to late October, 48 rapes were confirmed to have been carried out in Oslo alone, 45 of them by Muslims. In the first six months of 2011, 208 Norwegian women complained of rape and attempted rape in Oslo alone. In all of Norway, 929 rapes and attempted aggravated rapes were reported since the beginning of the year, he adds.

Bello notes that Norway is "the most advanced country in the world in granting rights to women." However, he adds, the "politically correct rot" prevents the rape wave by Muslims from being reported. "They are called 'non-western,' 'dark skinned,' 'Middle Eastern' et cetera."

After a police report in Oslo said that Muslims were raping Norwegian women out of a religious conviction that this was the proper thing to do, a stormy public debate erupted, reports Bello, and "the government ministers, most of them avowed anti-Semites, claimed that the report and its publication serve Israel and its policy of occupation."

Bello says women do not dare venture out of their homes after dark in many parts of Oslo and that many have even dyed their hair black, out of the conviction that blond hair is more alluring to the rapists. Some carry tear gas, although this is against the law.
Posted by: tipper || 12/06/2011 04:57 || Comments || Link || E-Mail|| [532 views] Top|| File under:
Home Front: Politix
Project Gunwalker: Dec 8th hearing --- Issa broadens DOJ investigation
"House Oversight and Government Reform Committee Chairman Darrell Issa, R-Calif., today announced an investigation into the Drug Enforcement Agency's alleged laundering of millions of dollars in Mexican drug cartel money," a December 5 House Committte on Oversight and Goverment Reform press release declared.

"Given your upcoming testimony this Thursday," Issa continued, "it is imperative that Congress be apprised of the true dimensions of these alleged operation immediately. Please arrange to provide a briefing to my staff no later than Wednesday, December 7, 2011 at 5:00 pm to address these allegations."

In a new dimension to this continually unfolding story, James K. Steinbower of PJMedia reveals another area where gunwalking runs afoul of the law:

There is a provision in the Kingpin Act for "authorized" law enforcement and intelligence activities, however the only procedure by which an Operation Fast and Furious program could have been "authorized" under the Kingpin Act was by the U.S. attorney general requesting a waiver (known within the Treasury Department as a Specific License), prior to any such operation being undertaken.


More:
Video: Grassley Calls out Holder and Napolitano from Senate Floor

Consider this to be a 10 minute appetizer for the December 8th House Judiciary Committee hearing at which Attorney General Eric Holder will be grilled by the likes of Darrell Issa and other congressmen. Here, Grassley raises very serious and legitimate questions that are certain to be asked of Holder. In sworn testimony in front of various committees, both Holder and DHS Secretary Janet Napolitano allege that they were not made aware of Fast and Furious until February of 2011, despite the fact that Border Patrol agent Brian Terry was murdered on December 15, 2010.

In the recent document dump from the White House, memos and emails prove that high-ranking officials, including Arizona US Attorney Dennis Burke and others knew about the connection within hours of Terry's death. It is also known that Napolitano visited Burke's office days after Terry's murder but maintained she was not informed about the connection. This raises several questions, which Grassley rightly asks in the video below but we might be getting a sneak peak into the strategy of the administration.

Look for Burke and company to be blamed for not reporting the Fast and Furious connection up the chain. That's not believable but it will be interesting to see how Issa and company confront Holder about that narrative. It is already known that Burke has been cooperating with congressional investigators. If he told those investigators that the likes of Holder and Napolitano were informed very soon after Terry's death, Thursday's hearing would be a good time for Issa to bring it up.

Anyway, here is Grassley on the Senate floor this week.





Watch for Issa, the Rep from Arizona and the Rep from South Carolina to go for the throat. They are armed! (with information)




Posted by: Sherry || 12/06/2011 13:07 || Comments || Link || E-Mail|| [293 views] Top|| File under:
Home Front: WoT
Five grenades found in checked bag at Newark Airport
FIVE non-operational grenades were found inside a piece of checked luggage at Newark Liberty Airport, US federal officials said.

The grenades, determined to be inert, were discovered on Saturday in the bag of a Belgium-bound passenger who surrendered the items, the Transportation Security Administration (TSA) said in a statement.

There was no impact to airport operations, the TSA said.

TSA officials also said they found a credit card knife in the wallet of a passenger headed to Los Angeles on Saturday. The knife was similar to one confiscated on November 22 during the Thanksgiving travel week.
Posted by: trailing wife || 12/06/2011 00:00 || Comments || Link || E-Mail|| [298 views] Top|| File under:
India-Pakistan
Pakistani Taliban splintering
[Dawn] Battered by military operations and US drone strikes, the once-formidable Pak Taliban have splintered into more than 100 smaller factions, according to security officials, analysts and

rustics

from the

orc

heartland.

The group, allied with Al Qaeda and based in the northwest close to the Afghan border, has been behind much of the violence tearing apart Pakistain over the last four years. Known as the Tehrik-i-Taliban Pakistain, or TTP, the Taliban want to oust the US-backed government and install a hard-line Islamist regime. They also have international ambitions and trained the Pak-American who tried to detonate a

car boom

in New York City's Times Square in 2010.

"Today, the command structure of the TTP is splintered, weak and divided and they are running out of money," said Mansur Mahsud, a senior researcher at the Fata (Federally Administered Tribal Area) Research Centre. "In the bigger picture, this helps the army and the government because the Taliban are now divided."

The first signs of cracks within the Taliban appeared after their leader, Baitullah Mehsud, was killed in a drone strike in August 2009, Mahsud said. Since then, the group has steadily deteriorated.

Set up in 2007, the TTP is an umbrella organization created to represent roughly 40 groups in the tribal belt plus Al Qaeda-linked groups headquartered in
Punjab province.

"In different areas, leaders are making their own peace talks with the government," Mahsud added. "It could help the Pak government and military separate more leaders from the TTP and more foot soldiers from their commanders."

The two biggest factors hammering away at the Taliban's unity are US drone strikes and

Mighty Pak Army

operations in the tribal region.

Turf wars have flared as

Orcs and similar vermin

fleeing the military operations have moved into territory controlled by other

orc

s, sometimes sparking

festivities

between groups. And as leaders have been killed either by drones or the army, lieutenants have fought among themselves over who will replace them.

"The disintegration... has accelerated with the Pakistain military operation in South

Wazoo

and the drone attacks by the United States in North Waziristan," Mahsud said, referring to the two tribal agencies that are the heartland of the Pak Taliban.

Another factor is the divide-and-conquer strategy the military has long employed in its dealings with

orc

s. Commanders have broken away from the TTP and set up their own factions, weakening the organization.
Posted by: Fred || 12/06/2011 00:00 || Comments || Link || E-Mail|| [299 views] Top|| File under: TTP
US govt must take action against Mansoor Ijaz: Malik
[Dawn] Minister for Interior Rehman Malik


Pak politician, current Interior Minister under the Gilani administration. Malik is a former Federal Investigation Agency (FIA) intelligence officer who rose to head the FIA during Benazir Bhutto's second tenure. He later joined the Pak Peoples Party and was chief security officer to Bhutto. Malik was tossed from his FIA job in 1998 after documenting the breath-taking corruption of the Sharif family. By unhappy coincidence Näwaz Shärif became PM at just that moment and Malik moved to London one step ahead of the button men.


Monday said that the United States government must take action against Mansoor Ijaz for violating US laws and issuing false statements against the armed forces and against Pakistain's leadership.

Regarding Ijaz's statements of the country's leadership and Haqqani's knowledge of the Abbottabad


... A pleasant city located only 30 convenient miles from Islamabad. The city is noted for its nice weather and good schools. It is the site of Pakistain's military academy, which was within comfortable walking distance of the residence of the late Osama bin Laden....


operation, Malik said the US had itself admitted that the Pak government and Haqqani were not aware of the operation so the US must take action against Ijaz for giving false statements.

"Pakistain has always been asked to do more but it is time for the US to take action against the person who is violating its laws by misguiding the international community," Malik told media representatives after a meeting at the Interior Ministry on the law and order situation during Muharram.

All the information related to Ijaz has been collected and the Interpol would be approached for further investigation.

Malik said that from the very beginning Ijaz has been changing his stance on the issue.

Malik asked the Pakistain

Moslem

League -- Nawaz (PML-N) to approach the Supreme Court against Ijaz and said the government would extend its support in the matter.
Posted by: Fred || 12/06/2011 00:00 || Comments || Link || E-Mail|| [280 views] Top|| File under: Govt of Pakistan
ISI always keeps its hand in politics: Ijaz
[Dawn] The principal character in the memogate scandal, Mansoor Ijaz, has said that Inter-Services Intelligence (ISI) is under nobody's control and always keeps its hand in politics.

In an interview with CNN host Fareed Zakaria, Mr Ijaz said: "The ISI has two critical branches in it. One is called CT, for counter-terrorism, and the other one is called S Branch for strategic --it's sort of the arm of the ISI that does everything from political interventions in other countries, for example, Afghanistan, which is what they're doing through the Haqqani network and the Taliban right now."

He said the ISI was an organ of the state that nobody could control. "And it is essentially the organ of the state that the army and the intelligence wings are using to, shall we say, coordinate or obstruct what it is that the political side of the government, the civilian side of the governments do in Pakistain," he said.

Mr Ijaz said the ISI does a lot of political interventions in its own country as it has been reported in the past by Pak press that S Branch was involved in manipulating elections and doing things of that nature inside Pakistain.

"Now, there have been so many wrong things that have happened since the death of Bin Laden in the early part of May, so many things that indicated some hidden hand, if you will, in what was going on," Mr Ijaz said.

Mansoor Ijaz, who claimed himself a 'messenger' for a memo from Pakistain's civilian government to the Pentagon asking Washington to clamp down on Pakistain's military, said he had been involved in different operations in Pakistain now for a very long time. However,


if you can't be a good example, then you'll just have to be a horrible warning...


he did not mention that what kind of operations these were.

He claimed that he had helped former prime minister Benazir Bhutto come back together with the Clinton administration as a part of the larger Pak-American community. "I was deeply involved in trying to broker a ceasefire in

Kashmire

," he said.

Blaming the ISI for interfering in the country's politics, he said he found out in almost every single case that there was a political motivation and a political interference by the ISI.

"It is my view, and it is still my view today that Section S of the ISI has been involved in some very, very nefarious activities.

And so since nobody was able to get their arms around that, the United States had to take the lead on that," he said.

"The United States has done this in Iran. They've done it in other countries where they've labelled certain organizations as terrorists. And it had a material impact in terms of how both US policy as well as other country's policies were formulated to handle the problems in those countries then," he added.

By bringing the issue of memogate into limelight Mansoor Ijaz claimed that he had helped civilian government in Pakistain.

"We have strengthened Pakistain. Maybe we haven't strengthened the civilian side of Pakistain's government. But there may have been a rot there that needs to be cleaned up. And if that rot is cleaned out, you might find a very strong Pakistain emanating out of this, in which the judiciary does what it's supposed to, the military does what it's supposed to," he said.
Posted by: Fred || 12/06/2011 00:00 || Comments || Link || E-Mail|| [286 views] Top|| File under: Govt of Pakistan
Pakistan wants to rebuild ties with US, says Gilani
[Dawn]
Pakistain wants to rebuild its ties with the United States despite ongoing retaliation over deadly NATO


...the North Atlantic Treaty Organization. It's headquartered in Belgium. That sez it all....


air strikes on its troops along the Afghan border, the country's prime minister said on Monday, stressing that he believes "it won't take long" to achieve a new relationship with its uneasy ally.

Prime Minister Yousuf Raza Gilani's


... Pakistain's erstwhile current prime minister, whose occasional feats of mental gymnastics can be awe-inspiring ...


remarks indicate that Pakistain is looking for a way to restore some normality to ties with Washington following the November 26 air strikes by the US-led coalition in Afghanistan, but wants to leverage the situation to try and reset the relationship in ways more beneficial to Pakistain.

In an interview with The

News Agency that Dare Not be Named

, Gilani also said the country remained committed to working with Afghanistan to bring

jihad boy

leaders -- many of whom are believed to be on Pak soil and to enjoy close relations with Islamabad's security forces -- into talks with the government and allow the US to begin withdrawing its troops as it is committed to doing.

"I think we have evolved some mechanisms, and we are ready to cooperate," he said, referring to meetings with Afghanistan's military and intelligence chiefs on a framework for talks. "We are committed (to reconciliation), despite that we are not attending" the conference on Afghanistan, he said.

That may offer some reassurance to international leaders meeting in Bonn, Germany, to discuss the future of Afghanistan.

Islamabad boycotted the talks because of the air strikes along the Pakistain-Afghan border that killed 24 Pak troops. The decision disappointed Afghan and Western leaders, who realize the vital role Pakistain has in any future stability in neighbouring Afghanistan even as they complain that it tolerates, or even supports,

gunnies

along the border.

Pakistain refused pleas by Afghan and US leaders to attend the Bonn conference. Gilani said he did not regret skipping the meeting, saying "since the soil of Afghanistan was used against Pakistain in the NATO raids, there was a tremendous protest in my country and people were putting pressure that we not attend."

Speaking in Germany, US Secretary of State Hillary Rodham Clinton
... sometimes described as The Heroine of Tuzla and at other times as Mrs. Bill, never as Another Henry L. Stimson ...
called the deaths of the Pak soldiers tragic and reiterated a pledge for a thorough investigation. "No one is more interested than the United States in getting to the bottom of what happened in the border incident," she said.

President Barack In case you missed it, this week, there was a tragedy in Kansas. Ten thousand people died -- an entire town destroyed Obama called Pak President
Asif Ali President Ten Percent Zardari


... sticky-fingered husband of the late Benazir Bhutto ...


on Sunday to offer his condolences. No one from either NATO or the US has formally apologised, but they have disputed comments by Pakistain's army that the act was a deliberate act of aggression.

Gilani said new ties being negotiated with the US would ensure that the two countries "respected each other's red lines" regarding

illusory sovereignty

and rules of engagement along the border. While he gave few details, he made it clear he thought this was both desirable and possible.

"We really want to have good relations with the US based on mutual respect and clearly defined parameters," he said in an interview at his residence. "I think that is doable. I think that it won't take long."
Posted by: Fred || 12/06/2011 00:00 || Comments || Link || E-Mail|| [387 views] Top|| File under: Govt of Pakistan
US wants restoration of bilateral relationship: Munter
[Dawn]
US Ambassador to Pakistain Cameron Munter on Monday said that the United States would ensure there is no repetition of the incidents like the Salala attack, in which 24 Pak soldiers

bit the dust

.

In an interview with Pak state television


... and if you can't believe state television who can you believe?


, the ambassador said there was a mechanism in place on both sides of the border to prevent such things but the fact that it did happen, indicates a failure of that mechanism.

He added that, based on the findings of the inquiry under way, the United States would take steps to ensure such incidents do not recur in future.

Mr Munter, however, pointed out that for this to happen both Pakistain and the United States will have to remain engaged and talk to each other.

The US wants restoration of the bilateral relationship to its previous level, said the ambassador.

When his attention was drawn to previous inquiries in similar attacks that produced no tangible results, the US Ambassador said his country requested Pakistain to join investigation of the incident, but Pakistain has decided not to join it.

He said when result of the inquiry would be known within a few weeks, they will share it with Pakistain.

When asked to comment on Pakistain's oft-repeated stance that it wanted new rules of engagement, Munter said the two sides should talk to each other at different levels. There is a need for leaders to remain engaged and there should be interaction between militaries, intelligence agencies and economic experts, he added.

He said the United States wants Pakistain to succeed and is ready to provide any kind of cooperation for the purpose.

Replying to a question about perception in Pakistain that the country should come out of the war on terror, he said as far as
Mohmand
... Named for the Mohmand clan of the Sarban Pahstuns, a truculent, quarrelsome lot. In Pakistain, the Mohmands infest their eponymous Agency, metastasizing as far as the plains of

Beautiful Downtown Peshawar

, Charsadda, and Mardan. Mohmands are also scattered throughout Pakistan in urban areas including Karachi, Lahore, and Quetta. In Afghanistan they are mainly found in Nangarhar and Kunar...
Agency attack is concerned, "we understand the concerns of people of Pakistain as it was a terrible tragedy."

About broader question of war against terror, he said: "Both were facing

bad boy

s. This is not just America's war but people of Pakistain are also threatened by terrorists."

He said Pakistain, Afghanistan and the United States should work together to eliminate this threat.
Posted by: Fred || 12/06/2011 00:00 || Comments || Link || E-Mail|| [300 views] Top|| File under: Govt of Pakistan
Iraq
Iraqi Jihadists Call for Aid, Arms for Syria Opposition
[An Nahar] Members of Iraqi online jihadist forums have called for fighters and arms to be sent to aid Syrians opposing
Hereditary President-for-Life Bashir Pencilneck al-Assad's


Leveler of Latakia...


regime, who have faced a bloody crackdown since March.

Sunni jihadist sites such as Honein and Ansar al-Mujahedeen display numerous comments and articles critical of Assad's regime, and videos of bloody events they say took place in Syria.

The Syrian regime is largely made up of minority Alawites, an offshoot of Shiite Islam, while protesters demanding reforms are largely from its Sunni majority.

U.N. High Commissioner for Human Rights Navi Pillay has said that at least 4,000 people have been killed in the crackdown in Syria over the past eight months, and tens of thousands

placed in long-term storage

.

Syrian army deserters have also formed the Free Syrian Army which is inflicting growing losses on regular forces.

Al-Mansour, a poster on the Honein forum, wrote an article entitled, "What is Required of Us Towards our Brothers, the Revolutionaries in Syria," in which he called for "providing all kinds of support to your brothers, from what you have, my Iraqi mujahedeen (holy warriors) brothers, in skills and experience."

"Our jihad (holy war), my brothers in Iraq or Syria is for one purpose, which is raising the banner of monotheism, the banner of Allahu Akbar (God is greatest)."

"The duty of jihad," al-Mansour wrote, "is coming to you again."

Another poster, Obeid Allah, said in article entitled "The role of Iraqi Jihadist Organizations in What is Happening in Syria" that "some may say they are busy in Iraq, but I say to them that the Iraqi organizations have significant capabilities in Syria, in all aspects."

He called on "our brothers ... who left Iraq to Syria" to form "security patrols to help our brothers from the Syrian people, as you have experience and skills ... and they information and logistical support."

On the Ansar al-Mujahedeen forum, Sheikh al-Mujahid Abi al-Zahra al-Zubaidi advised the Syrian opposition to "buy weapons and arm yourselves with them and seize them from stockpiles, for this is your only chance to remove the tyrant of Syria and his soldiers."

He also advised Assad opponents to coordinate with the Islamic State of Iraq, al-Qaeda's front organization in Syria's neighbor, and to "listen to them and follow their orders and be good soldiers for them."

The stances of those posting on the forums are at odds with those of Iraq's Shiite-led government, which has so far shied away from punitive measures against Assad's regime, abstaining from both a vote to suspend Syria from the Arab League


...an organization of Arabic-speaking states with 22 member countries and four observers. The League tries to achieve Arab consensus on issues, which usually leaves them doing nothing but a bit of grimacing and mustache cursing...


, and another to impose sanctions against Syria.

Analysts have said that the Iraqi government's response to the situation in Syria has confessional overtones and may boost Sunni-Shiite sectarian divisions in Iraq.

Ali al-Saffar, an Iraq analyst at the Economist Intelligence Unit in London, noted that Storied Baghdad


...located along the Tigris River, founded in the 8th century, home of the Abbasid Caliphate...


's position on Syria is at odds with its strong condemnation of a crackdown by Bahrain's Sunni government on protests led by the kingdom's Shiite-majority in March.

"It's going to be very difficult for the Iraqi government to venture, actually, that this is not a sectarian move, and that there are actually internal security implications that they're taking into consideration," he said.

Abu al-Fadhal Maadi, a poster on Ansar al-Mujahedeen, said that "if it appears that the people of Syria in their current borders cannot alone repel the aggressors, jihad also becomes a duty in the closest adjacent areas.

"

Leb

carries the most importance, because of its geographic location very close to ... the heart of Syria and its center, Homs, and because the possibility to smuggle weapons is highest in

Leb

."

Abu Youssef al-Muhajar wrote: "I swear by God we will not let you down."


Posted by: Fred || 12/06/2011 00:00 || Comments || Link || E-Mail|| [277 views] Top|| File under: al-Qaeda in Iraq
Israel-Palestine-Jordan
Another Former IDF General Says: We'll Have to Bulldoze Gaza
Former IDF Major General Yoav Galant says Israel's negligence vis-a-vis

Gazoo

will eventually force it to undertake a major ground offensive.

Major General Yoav Galant (Ret.) said Monday Israel's refusal to take decisive action in

Gazoo

will only serve to force Israel to make a massive incursion into the

Hamas, always the voice of sweet reason,

-run enclave.

Galant told attendees of a speech at Tel Aviv University that Israel's concerted efforts to dismantle against terror infrastructures in Judea and Samaria caused terror levels to plummet, while

Gazoo

beturbanned goons

were being allowed to thrive and build.

"A lack of action, negligence by military officials, has resulted in a situation in the West Bank where we took care to tend the lawn, but in

Gazoo

- since we didn't - thorns grew into tree trunks."

"In the end we'll have to go in with bulldozers," Galant added.

Galant, a former contender for IDF chief of staff, added that

Gazoo

is "something belonging to the Islamic bloc. That's a reality no one knows how to solve."

He also dismissed efforts by Hamas and Fatah to form a unity government saying the differences between the factions could not "be resolved with words."

Galant joins former IDF chiefs of staff Shaul Mofaz, Moshe Yaalon, Dan Halutz, and Gabi Ashkenazi in calling for major operations to root out

Gazoo

's terror infrastructure. Minister of Internal Security Yitzhak Aharonovitch has also publicly called for a

Gazoo

incursion.

Israel's strategic paradigm of Arclight airstrikes-for-rockets has largely been seen as maintaining the poor security situation of its

Gazoo

belt communities - which have had over 12,000 rockets fired at them from

Gazoo

since 2001.

The timing of Galant's remarks come as Hamas' leadership finds itself in a tenuous position in Damascus


...Capital of the last overtly fascist regime in the world...


as the regime of Syrian Hereditary President-for-Life Bashir Pencilneck al-Assad


Leveler of Latakia...


comes under increasing domestic and international pressure for him to step down

Hamas has been openly looking for a new country to host its foreign headquarters for several months, but has reportedly been given an ultimatum by Iran to remain or face losing funding, training, and armaments from Tehran.

Iran has long used terror factions like Hamas and the
Popular Front for the Liberation of Paleostine


... Paleostinian Marxist movement, founded in 1967. It is considered a terrorist organization by more than 30 countries including the U.S., European Union, Australia, Canada, and Antarctica. The PFLP's stated goal is the establishment of a socialist State in Paleostine. They pioneered armed aircraft hijackings in the late 60s and early 70s...


in Syria and

Leb

as proxies against Israel - and  pro-Western elements in

Leb

.

Analysts say Israel could potentially use the chaos a future Assad ouster would create for Hamas' foreign leadership and support networks as a window for moving against the terror infrastructures in its

Gazoo

stronghold.
Posted by: trailing wife || 12/06/2011 00:00 || Comments || Link || E-Mail|| [488 views] Top|| File under:
Syria-Lebanon-Iran
U.S. Launches 'Virtual' Embassy For Iran
The United States has opened an online embassy for Iran to encourage dialogue with the Iranian people, more than three decades after the U.S. Embassy in Tehran was closed and diplomatic relations with Iran were severed.

The web-based "embassy" went online on December 6 with versions in English and Farsi.

In a video message, Secretary of State Hillary Clinton said the websites were an attempt to make up for the loss of dialogue between Americans and Iranians since the closure of the physical embassy in Tehran in 1979.

Some 52 Americans were held hostage by Islamist militants and students for 444 days from November 1979 to January 1981 at the embassy, prompting the closure of the U.S. mission and the breaking of diplomatic relations between the two countries.
Posted by: tipper || 12/06/2011 14:09 || Comments || Link || E-Mail|| [312 views] Top|| File under:
Iran's Revolutionary Guards prepare for war
Iran's Revolutionary Guards have been put on a war footing amid increasing signs that the West is taking direct action to cripple Iran's nuclear programme.

An order from Gen Mohammed Ali Jaafari, the commander of the guards, raised the operational readiness status of the country's forces, initiating preparations for potential external strikes and covert attacks.

Western intelligence officials said the Islamic Republic had initiated plans to disperse long-range missiles, high explosives, artillery and guards units to key defensive positions.

The order was given in response to the mounting international pressure over Iran's nuclear programme. Preparation for a confrontation has gathered pace following last month's report by the International Atomic Energy Agency (IAEA) in Vienna that produced evidence that Iran was actively working to produce nuclear weapons.

The Iranian leadership fears the country is being subjected to a carefully co-ordinated attack by Western intelligence and security agencies to destroy key elements of its nuclear infrastructure.

Recent explosions have added to the growing sense of paranoia within Iran, with the regime fearing it will be the target of a surprise military strike by Israel or the US.
Posted by: tipper || 12/06/2011 04:34 || Comments || Link || E-Mail|| [420 views] Top|| File under:
Lebanon Files Complaint against Israel for Shelling the South
[An Nahar]

Leb

's Foreign Ministry filed on Monday a complaint with the United Nations


...a formerly good idea gone bad...


against Israel for shelling southern

Leb

in November.

The ministry accused Israel of violating

Leb

's

illusory sovereignty

and U.N. Security Council resolution 1701.

Last week, Israel shelled southern

Leb

after a rocket attack from Rmaish on the western Galilee region.

The Lebanese mission to the U.N. complained that the Israeli violations threaten the international peace and security.

That incident came almost a year after Lebanese and Israeli troops

shot it out

along the same border, killing two Lebanese soldiers and a journalist along with a senior Israeli officer.
Posted by: Fred || 12/06/2011 00:00 || Comments || Link || E-Mail|| [307 views] Top|| File under:
Report: Indictment in Hamadeh's Murder Attempt to be Issued in Dec.
[An Nahar] Special Tribunal for

Leb

Pre-Trial Judge Daniel Fransen is expected to issue an indictment in the

liquidation

attempt of MP Marwan Hamadeh this month, informed sources said.

The sources told pan-Arab daily al-Hayat in remarks published Monday that the indictment will be issued before Christmas.

Fransen would later issue the indictments in the

liquidation

attempt of former Minister Elias Murr and the killing of ex-communist party leader George Hawi, they said.

The tribunal established jurisdiction over the three attacks in August.

According to the tribunal's statute, a case is connected to the Feb. 2005

liquidation

of ex-Premier Rafik Hariri if it is of a "similar nature and gravity" and has a number of elements in common with it, such as "the criminal intent (motive), purpose behind the attacks, the nature of the victims targeted, the pattern of the attacks (modus operandi) and the perpetrators."

According to Article 1 of the statute, the tribunal has jurisdiction over attacks that occurred in

Leb

between October 1, 2004 and December 12, 2005 but only if their connectedness to the Hariri attack is determined by the pre-trial judge.

Meanwhile,


...back at the ranch, Butch and the Kid finally brought their horses under control...


al-Hayat said that the STL sent a letter to General Prosecutor Saeed Mirza asking him about the efforts of Lebanese authorities to find the four Hizbullah suspects indicted in Hariri's murder.

Mirza, in his turn, handed the letter to Interior Minister Marwan Charbel, the newspaper reported.

The four Hizbullah members are Salim Ayyash, Mustafa Badreddine, Hussein Oneissi and Assad Sabra.


Posted by: Fred || 12/06/2011 00:00 || Comments || Link || E-Mail|| [293 views] Top|| File under: Hezbollah
Lebanon's intelligence war
With reports of the CIA shutting down in Beirut, Al Jazeera explores the extent of intelligence infiltration in Lebanon.

Beirut, Lebanon - The confirmation by officials in the United States of the exposure of their CIA informants in

Leb

 has caused a flurry of excitement in both the local and international media in recent days, adding yet another chapter to intelligence activities on Lebanese soil.



Hezbullies

chief Hassan Nasrallah revealed in a

presser

in June 2011 that the Lebanese Shia resistance movement had discovered and

tossed in the clink

at least two of its members, whom Nasrallah said were working for the Central Intelligence Agency.

Although the US embassy denied the story at the time, unnamed US government officials recanted and confirmed the arrests last week. Media reports claim that the intelligence agency has gone so far as to shut down its Beirut bureau after it was compromised by

Hezbullies

's announcement.

The intelligence war playing out in

Leb

is nothing new, however. For decades now, intelligence agencies have been infiltrating the country, with up to 70 suspected spies

tossed in the clink

by the Lebanese authorities in 2009 and 2010 alone.

Cash payments for telecoms data

One of

Leb

's most vulnerable infiltration targets has been its telecommunications network. In 2010, Charbel Qazzi and Tarek Rabaa, both telecom engineers with Alfa (one of

Leb

's two mobile network operators), were

incarcerated

within weeks of each other and charged with spying for Israel.

Qazzi, a senior technician at the time, had access to all the passwords necessary to access the mobile network computer systems, both remotely and onsite, which he confessed to handing over to the Israelis. He said he was first contacted by Mossad in the 1990s, when he snuck across the border to consult with an Israeli doctor over a medical case concerning a relative of his.

He was charged with "entering enemy territory, collaborating with Israel, and providing it with information".

According to media reports quoting security officials, Rabaa, a transmission engineer for Alfa, was first contacted by the Israeli intelligence services when they posed as an international recruitment company in 2001. Following an "interview" in Cyprus, they asked him to complete a "case study" on the telecom network. A few months later in 2002, they contacted Rabaa again and asked him to perform a polygraph test, which he apparently failed. They re-established contact again in 2005, and conducted a series of meetings with him in countries all over the world, including Thailand,

La Belle France

, Denmark, Turkey and the Czech Republic, until Rabaa was

incarcerated

in 2010.

In these meetings he was given cash payments ranging from $2,000 to $20,000, depending on the information he gave them. This included a map of the Lebanese mobile network backbone, the names of every employee at the company, and a study of the network in the southern part of the country, which borders Israel.

"With knowledge of the network backbone, they know the geographical location of the nodes in the network and the type of equipment used. They would know where to orient their monitoring equipment, break the encryption codes, and eavesdrop on the network," Marwan Taher, a computer engineer, told

Al Jizz

.

In one meeting held in Turkey in 2009, news agency reports claim Rabaa told his handlers that Alfa was in talks with a Chinese company to procure equipment to use in expanding the network in 

Leb

's south. His handlers stressed upon him the need to maintain the current supplier of telecom equipment, a European company, as it would be more difficult to compromise the Chinese equipment than the European one. Rabaa was one of the major players who convinced Alfa to stay with the European company.

"He was gathering everything you could ever imagine about the Lebanese cellular network," Hassan Illeik, a journalist with the Lebanese daily Al Akhbar, who has been closely following the issue of Israeli infiltration, told

Al Jizz

. "The location of all the antennas, all of the information on the base transceiver stations (BTS), all of the passwords he could access, all the information about the new technology being installed in the cell networks and the maps for the Lebanese mobile networks backbone."

Rabaa continues to maintain that while he knew he was working for an intelligence agency, he insisted he was working for NATO


...the North Atlantic Treaty Organization. A collection of multinational and multilingual and multicultural armed forces, all of differing capabilities, working toward a common goal by pulling in different directions...


. His family claims that Rabaa was forced to confess under torture.

"The Lebanese intelligence services know the ways in which the Americans, NATO, the French, Danish, whichever intelligence agencies work in

Leb

, and when they want to meet their spies, they do so in

Leb

," said Illeik. "They don't go to Thailand to meet their spies. The Israelis always ask their spies to go abroad, like Cyprus,

Italia

, Czech Republic, Turkey, to hold meetings."

Charbel Nahhas, former minister of telecoms, said in a

presser

at the time that "this was the most dangerous espionage act in Lebanese history".

"Qazzi and Rabaa are not the only guys working in telecoms and 'allegedly' working for Israelis," said Illeik. "These are only two of a much bigger pool."

Others include a retired general and his wife who worked for the Israelis between 1994 and 2009, and whose house was a treasure trove of spying devices and gadgets. He confessed to providing Israel with a number of newly-purchased Lebanese SIM cards (to then redistribute in

Leb

), among other sensitive information.

Then there was the software engineer who, up until his arrest four months ago worked in the private sector with a number of banks, and had helped set up the DSL network in

Leb

. Like Rabaa, he claims he was contacted by an "international recruitment company" and asked to complete a "case study" before partaking in numerous meetings between 2002 and 2006.

"The Israelis don't think the Lebanese are intelligent enough to discover their infiltration," said Illeik. "You can see this in their rhetoric. When they get caught they think it's because of their failure, not because of their enemy's sophistication."

Root passwords and remote access

Methods of infiltration include the tampering of BTS towers, either physically or remotely; using firewall equipment manufactured by Israeli companies, which allows Israel to install backdoors and access for remote log-ins.

"A backdoor is a hidden mechanism that provides access to computer systems which bypasses security checks like passwords," explained Taher.

"If you go to the Lebanese border with Israel, you can see all the telecoms centres from their side," said Illeik. "Last year, Lebanese engineers checked all of these points and uncovered a large amount of Israeli equipment just on the border oriented specifically to the backbone of the Lebanese network."

During the 2006 war, engineers at Alfa noticed unusual activity in their servers; the log, which records who logged into the system, both remotely and locally, would restart itself on a daily basis, without any command ordering it to do so. Furthermore, the log would reboot itself before registering where the command originated from.

According to Illeik, "the engineers in Alfa were seeing this happen in front of their eyes, and couldn't do anything to stop it".

"If [the spies] gave the root passwords to the Israelis, all bets are off. This would allow the Israelis to log onto the computer systems controlling the networks as administrators," explained Taher. "At that level of control, they can access and modify data, install software programmes, shut down or re-set the different systems, as well as modify or erase any audit logs that would record their actions."

In 2010, the International Telecommunication Union - an agency of the United Nations


...the Oyster Bay money pit...


focused on information and communication technologies - passed a resolution recognising "that

Leb

's telecommunication facilities have been and are still being subjected to piracy, interference and interruption, and sedition by Israel against

Leb

's fixed and cellular telephone networks", condemning the attacks as harmful to

Leb

's national security.

Sascha Meinrath, director of the New America Foundation's Open Technology Initiative, told

Al Jizz

that it is "quite feasible" to access a mobile operating centre remotely, thus able to install backdoors, install software to monitor or manipulate phone calls.

"We know that it is relatively simple to do real-time surveillance of text messaging and even block texts based upon key words as a third party," he said. "Part of the problem is that we are still learning about just how insecure GSM [technologies for second generation cell networks] systems actually are, and there are almost no meaningful mandates from regulators and

politician

s to make them meaningfully secure."

"Once one has physical access to the system, it's relatively trivial to break into many of these systems," he continued. "One can both renumber systems as well as change the records of call details once you have access to these databases; likewise you can check and change affiliations of phone numbers, such as change the names associated with numbers, change the numbers associated with IMEIs [unique identification codes that verifies a mobile device]."

'Twinning' Hezbollah and forging calls

In 2009,

Hezbullies

and the Lebanese security services investigated three members from the resistance movement after they were suspected by the party of spying. The investigation revealed their phones had been installed with a software programme which allowed a second line to be linked to their phones.

Intelligence officials discovered that when they switched off the tampered phones, two lines would disappear from the network, and when switched on again, two lines would reappear, even though only one SIM card was actually installed in the phone.

The purpose of "twinning" is to allow third parties to remotely access the data records of the phone, trace its location and eavesdrop on conversations in the vicinity of the phone, regardless of whether the phone is switched on or off.

"The benefits would allow you to eavesdrop on the phone communications," said Taher. "If you can also activate the hands-free, you can listen in on what is going on in the room, even when there is no phone call being placed on the phone, so it's an open mike on your target the whole time."

Recently, the Special Tribunal for

Leb

- an international court charged with investigating the 2005

liquidation

of former Lebanese Prime Minister Rafik Hariri - released an indictment for four

Hezbullies

members, relying on telecom data gathered in

Leb

as its primary source of evidence.

Yet as a result of the level of infiltration by a number of intelligence agencies into the Lebanese telecommunications network, many, including government officials, find the evidence presented to be compromised.

At a

presser

held in August this year, Imad Hoballah, head of

Leb

's Telecommunications Regulatory Authority, emphasised the vulnerability of the Lebanese telecom network precisely because of the extent of infiltration that had been uncovered.

"Having personally examined the [

Hezbullies

members'] phones which were penetrated by Israeli intelligence [in 2009], which was scientifically proven with the assistance of the mobile phone company involved, it goes to show the Israelis are capable of planting another phone line onto a handset... which allows for eavesdropping and misleading

Sherlocks

," said Hoballah.

According to Mohammad Ayoub, a senior engineer at the TRA, it is possible to not only "twin" phone lines, but to forge phone calls too. "This can be done not only by fabricating the call data record, but by using advanced technology, such as forging a person's voice," he said at the

presser

. "We would like to remind people that the age-old hacking of the phone network by the Israelis is something we have proven repeatedly and certified by one of the largest telecommunication organizations [ITU]."

Ayoub went on to describe other manners of infiltration, which include the installation of software onto the cellular network system in order to modify the data "which can be done in real-time and in secret".

"The Israeli agents that were caught at Alfa do have the passwords to control the network," he said, adding that the manipulation of data can also be carried out on back-up copies, and even if the phones are switched off.

Still no protection

According to Illeik, little has been done to protect the Lebanese telecommunications networks despite the discovery of the levels of infiltration.

"They cannot stop the Israelis 100 per cent," he said. "But it is also in the Lebanese mentality that it would be too expensive to try and put a full stop to the infiltration."

For Taher, from the technical aspect there is no reason why this has not yet been done. "I would expect countries to be eavesdropping on other countries' communications," he said. "But I would also expect countries to be safeguarding their equipment as a matter of national security, especially after it had been infiltrated."

While he is not surprised by the level of penetration into the network, he is surprised by the lack of adequate measures taken to respond to the situation. "But given the vulnerabilities in the network, and given the lack of seriousness with which security has been taken by the Lebanese governments in the past, plus the level of sophistication of the Israelis, then I'm not surprised," he said.

There are no physical safeguards on the BTS towers, and despite the level of penetration in Alfa, the computer systems have yet to be taken offline for forensic examination, he added.

"There seems to be a lack of understanding or appreciation by decisions makers on this issue to realise the security implications of this type of information," said Taher.
Continued on Page 49
Posted by: trailing wife || 12/06/2011 00:00 || Comments || Link || E-Mail|| [301 views] Top|| File under:
Who's in the News
42
[untagged]
4
Govt of Pakistan
2
TTP
2
Hezbollah
1
Govt of Syria
1
al-Qaeda in Iraq
1
Islamic State of Iraq
1
Lashkar-e-Islami
1
Taliban
1
al-Shabaab
Bookmark
E-Mail Me
The Classics
The O Club
Rantburg Store
The Bloids
The Never-ending Story
Thugburg
Gulf War I
The Way We Were
Bio
Merry-Go-Blog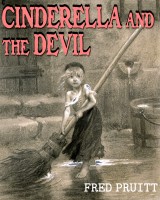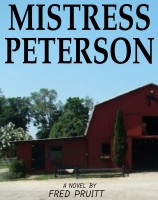 On Sale now!


A multi-volume chronology and reference guide set detailing three years of the Mexican Drug War between 2010 and 2012.

Rantburg.com and borderlandbeat.com correspondent and author Chris Covert presents his first non-fiction work detailing the drug and gang related violence in Mexico.

Chris gives us Mexican press dispatches of drug and gang war violence over three years, presented in a multi volume set intended to chronicle the death, violence and mayhem which has dominated Mexico for six years.
Click here for more information


Meet the Mods
In no particular order...


Steve White
Seafarious
Pappy
lotp
Scooter McGruder
john frum
tu3031
badanov
sherry
ryuge
GolfBravoUSMC
Bright Pebbles
trailing wife
Gloria
Fred
Besoeker
Glenmore
Frank G
3dc
Skidmark
Alaska Paul



Better than the average link...



Rantburg was assembled from recycled algorithms in the United States of America. No trees were destroyed in the production of this weblog. We did hurt some, though. Sorry.
3.235.85.115