Afghanistan
US encouraging Karzai to seek Pakistan's help
[Dawn]
US officials support

Afghanistan's Caped President

Hamid Maybe I'll join the Taliban Karzai's
... A former Baltimore restaurateur, now 12th and current President of Afghanistan, displacing the legitimate president Rabbani in December 2004. He was installed as the dominant political figure after the removal of the Taliban regime in late 2001 in a vain attempt to put a Pashtun face on the successor state to the Taliban. After the 2004 presidential election, he was declared president regardless of what the actual vote count was. He won a second, even more dubious, five-year-term after the 2009 presidential election. His grip on reality has been slipping steadily since around 2007, probably from heavy drug use...
call for engaging the Taliban through Pakistain, reported on Sunday amid speculations that Washington and Islamabad are once again warming up to each other after unprecedented tensions.


We don't have an empty scrotum graphic, but that's only because this is a family publication...


Instead of dealing with "shadow intermediaries", Mr Karzai wants to pursue reconciliation "in a way that's more focused with established interlocutors, which the government of Pakistain would be one. We welcome that", a senior US official told the Post.

Diplomatic sources in Washington told Dawn that as the first concrete step towards engaging Pakistain, the United States was encouraging Afghanistan to convene a meeting of a joint peace commission, established in June.

If held, the meeting would enable Prime Minister Yousuf Raza Gilani


... Pakistain's erstwhile current prime minister, whose occasional feats of mental gymnastics can be awe-inspiring ...


and the heads of the

Mighty Pak Army

and intelligence services to meet their Afghan counterparts and discuss all major issues.

The diplomatic sources pointed out that in an interview to an Afghan television channel on Sunday; US Special Representative Marc Grossman also underlined the need for Pakistain, Afghanistan and the United States to work together against terrorism.

"What we continue to talk about is the need for engagement between the United States and Pakistain. And if I might add, also the need for engagement between Pakistain and Afghanistan," he said. After talks in Kabul, Mr Grossman is heading to Islamabad for further talks on this and other issues. The Washington Post noted that the Afghan president's effort mirrored the US approach towards Pakistain: negotiating with the Taliban with Islamabad's help while publicly chiding it for its contacts with the

cut-thoat

s.

As Pakistain's ISI was busy brokering a recent meeting between US officials and the hardline Haqqani faction, the US military chief publicly accused it of using the group as its "veritable arm".

Similarly, Mr Karzai, while seeking to engage Pakistain to negotiate with the Taliban, also accused Islamabad of fanning troubles in Afghanistan.

US experts, who spoke to various media outlets, said that behind this public criticism lay the cold realisation that there could be no peace in Afghanistan if Pakistain was kept out.

But a recent report by the government-funded US Institute of Peace (USIP) pointed out that the Paks were not sure how the Americans wanted to shape the end-game in Afghanistan. "Pak elite believe that the US would continue to push the Pakistain military to `do more` to stamp out

jihad boy

sanctuaries while it tries to open up direct channels for talks with the Taliban -- with an eye on reducing reliance on Pakistain`s security establishment in the political reconciliation process," the report noted.

Paks appear particularly concerned about a strategic partnership agreement that President Karzai signed with India during his visit to New Delhi last week.

The Paks fear that the agreement gives India a centre stage in the Afghan end-game and places it in a position to stir troubles in the bordering areas of Pakistain as well. But the USIP report noted that Pak policy-makers also faced a dilemma on the Afghan end-game.

They believed that "on the one hand, US military operations in Afghanistan are ... causing an internal backlash in terms of militancy and deepening the state-society rift within Pakistain. On the other hand, Pak policy elite appreciate that a premature US troop withdrawal would lead to added instability in Afghanistan", the report said.

"Pakistain has tried to balance these two competing aspects by providing significant counter-terrorism and strategic support to the US while also refusing to target the Afghan Taliban and other Pakistain-based groups operating in Afghanistan," the report added.
Posted by: Fred || 10/11/2011 00:00 || Comments || Link || E-Mail|| [6460 views] Top|| File under: Govt of Pakistan
Africa North
Obama concerned at Egypt violence, urges restraint
[Dawn]
US President Barack B.O. Obama is "deeply concerned" about violence in Egypt, the White House said Monday, calling for minority Copts to be protected and stressing the need for timely elections.

White House

front man

Jay Carney issued a statement after

festivities

in Cairo killed 25 people, mostly Coptic Christians and injured more than 300, sparking fears of widespread sectarian unrest.

"The president is deeply concerned about the violence in Egypt that has led to a tragic loss of life among demonstrators and security forces," Carney said, expressing condolences to loved ones of the dead and injured.

"Now is a time for restraint on all sides so that Egyptians can move forward together to forge a strong and united Egypt.

"As the Egyptian people shape their future, the United States continues to believe that the rights of minorities, including Copts, must be respected, and that all people have the universal rights of peaceful protest and religious freedom."

Carney noted the call for an investigation by Egyptian Prime Minister Essam Sharaf and called on all parties to refrain from violence.

"These tragic events should not stand in the way of timely elections and a continued transition to democracy that is peaceful, just and inclusive," Carney said.
Posted by: Fred || 10/11/2011 00:00 || Comments || Link || E-Mail|| [6461 views] Top|| File under:
Pope Shenouda III Accuses 'Infiltrators' of Being behind Egypt Riots
The

festivities

that erupted Sunday between Coptic Christians and Egyptian security forces have raised fears that sectarian and political tensions in the country will increase given that Egypt is passing through a transition period following the ouster of president Hosni Mubarak


...The former President-for-Life of Egypt, dumped by popular demand in early 2011...


Egypt's ruling military council on Monday ordered a speedy probe into

festivities

which killed 25 people as the cabinet held crisis talks amid fears of widespread sectarian unrest.

The Supreme Council of the Armed Forces (SCAF) "tasked the government with quickly forming a fact finding committee to determine what happened," in a statement read on state television


... and if you can't believe state television who can you believe?


It called for "all measures against all those proven to have been involved, either directly or by incitement."

Both the ruling council and the cabinet held crisis talks, a day after the

festivities

in Cairo that left 25 dead, mostly Coptic Christians, and more than 300 people injured, according to health ministry figures.

Military prosecutors began questioning 25 people accused of involvement in the

festivities

, MENA said, after a security official said 40 people were

set to sit in solemn silence in a dull, dark dock, in a pestilential prison with a life-long lock

overnight.

Copts had been holding a demonstration against an attack earlier this month on a church in the southern city of Aswan when the violence broke out. Fighting also later took place near the hospital that caused more casualties.

Egypt's Coptic Orthodox church led by Pope Shenouda
III accused "infiltrators" among the demonstrators of having triggered the battle in streets on the Nile waterfront.

"The Christian faith denounces violence. Strangers infiltrated the demonstration and committed the crimes for which the Copts have been blamed," it said after Shenuda held a meeting with 70 church leaders.

"Copts have suffered repeated problems without accountability for the aggressors," it said in a statement, calling on authorities to "solve the root causes of the problems."

The

festivities

rattled the Cairo stock exchange, which shed 5.15% within minutes of opening.

On the international scene, European leaders who were gathered for talks in Luxembourg, where the bloodshed in Cairo suddenly took center-stage, expressed alarm at the

festivities

.

A curfew was imposed overnight in parts of the Egyptian capital following the violence.

In a late-night address, Prime Minister Essam Sharaf appealed to Egyptians "not to give in to sedition" and warned that the country was "in danger."

At least five of the dead were mown down by a speeding army vehicle which swerved to hit protesters, a Coptic priest said, while an AFP correspondent saw bodies with gunshot wounds at the hospital.

The grand imam of Al-Azhar, Ahmed Tayyeb, the Sunni religious head, called for crisis talks between

Mohammedan

and Christian leaders later on Monday "in a bid to contain the crisis." state television


... and if you can't believe state television who can you believe?


said.

Some commentators warned of civil strife between Egypt's

Mohammedan

s and minority Christians.

Others said the

festivities

were fuelled not only by sectarian strife but also by anger towards the security services and the military council which succeeded Mubarak.

Government-backed provocation was also blamed.

Users of social networking sites such as Twitter said the initial

festivities

outside the state television


... and if you can't believe state television who can you believe?


building on the Nile were provoked by "thugs" at the scene, while the television was accused of fanning anti-Coptic sentiment.

On Monday, Egyptian authorities announced the hanging of a man sentenced to death for shooting six Copts last year.

The protesters in Cairo clashed with anti-riot police and soldiers guarding the state television


... and if you can't believe state television who can you believe?


building, after thousands took part in a protest march from the Shobra district.

A standoff degenerated as the demonstrators started hurling stones and set fire to two cars, an AFP correspondent said. The television channel said an army vehicle was burnt.

"Down with the marshal," the thousands of demonstrators chanted on the march to Maspero, referring to Field Marshal Hussein Tantawi, who heads the military council.

State television reported that three soldiers were

rubbed out

and dozens of their comrades

maimed

.

Copts complain of systematic discrimination, but since Mubarak's fall, tensions have also mounted between the military -- initially hailed for not siding with Mubarak -- and groups which spearheaded the revolt.

Activists charge the army has been reluctant to carry out genuine reforms.


Posted by: Fred || 10/11/2011 00:00 || Comments || Link || E-Mail|| [6459 views] Top|| File under:
Arabia
Al-Qaeda joins those questioning legality of U.S. killing of citizen Anwar al-Awlaki
[Washington Post]
Al-Qaeda's affiliate in Yemen has confirmed the deaths of American-born

holy man

Anwar al-Awlaki
... Born in Las Cruces, New Mexico, al-Awlaki is a dual citizen of the U.S. and Yemen. He is an Islamic holy man who is a trainer for al-Qaeda and its franchises. His sermons were attended by three of the 9/11 hijackers, by Fort Hood murderer Nidal Malik Hussein, and Undieboomer Umar Farouk Abdulmutallab. He is the first U.S. citizen ever placed on a CIA target list...
and Samir Khan, the young American propagandist killed alongside him in a U.S. drone strike late last month.

Al-Qaeda has also criticized the

B.O. regime

for killing U.S. citizens, saying doing so "contradicts" American law.


So does slamming airplanes into office towers...


"Where are what they keep talking about regarding freedom, justice, human rights
...which are usually entirely different from personal liberty...
and respect of freedoms?!" the statement says, according to a translation by SITE Intelligence Group, which monitors jihadist Web sites.

The

B.O. regime

has spoken in broad terms about its authority to use military and paramilitary force against al-Qaeda and associated forces, and al-Qaeda in the Arabian Peninsula would find itself hard-pressed to claim the moral high ground in the debate over the killing of Awlaki and Khan.

But the killing of two U.S. citizens has prompted outrage among civil liberties groups, as well as a debate in legal circles about the basis for the administration's position.

The Washington Post's Peter Finn reported after the strike that Awlaki's killing had been authorized in a secret Justice Department memo, a revelation that later prompted senior Democratic senators and scholars to call for its release. Over the weekend, The New York Times


...which still proudly displays Walter Duranty's Pulitzer prize...


quoted people who have read the document as saying that the memo found it would be lawful to kill the

holy man

only if it were not possible to take him alive. The memo, the Times said, was narrowly drawn to the specifics of Awlaki's case.

Among those who have raised legal objections to the strike: Samir Khan's family in Charlotte, N.C.

In a statement, the family said that, Khan was a "law-abiding citizen of the United States" and "was never implicated of any crime."

"Was this style of execution the only solution?" the family said. "Why couldn't there have been a capture and trial?"
Posted by: Fred || 10/11/2011 00:00 || Comments || Link || E-Mail|| [6472 views] Top|| File under: al-Qaeda
Home Front: WoT
Israel, Hamas Reportedly Agree to Deal to Release Captured Israeli Soldier
Israel and Hamas have reached a deal that would see the release of captured Israeli soldier Gilad Shalit within a week, a Hamas source told AFP on Tuesday.

The source from the Ezzedine al-Qassam Brigades, Hamas's armed wing, said the deal would be implemented "within days" and it was also confirmed by a source close to Hamas.

"A deal between Hamas and Israel has been reached with full Egyptian mediation on the implementation of a prisoner exchange within a week," the source told AFP, speaking on condition of anonymity.
He added that Hamas chief Khaled Meshaal was expected to deliver "an important address" in two hours, which was expected to address the long-awaited deal.

The confirmation came as Israeli Prime Minister Benjamin Netanyahu convened an emergency meeting of his government to discuss what his office called a "serious proposal" for Shalit's release.
Shalit has been held since his capture by Gaza-based militants in 2006. Several rounds of talks over a prisoner exchange deal have stalled despite the efforts of mediators including Egypt and Germany to help the sides agree to a release accord.


Posted by: Sherry || 10/11/2011 14:54 || Comments || Link || E-Mail|| [6500 views] Top|| File under:
India-Pakistan
Entry of turncoats in Tehrik-i-Insaf frustrates workers in KP
[Dawn] The recent induction of some 'turncoats' in Pakistain Tehrik-i-Insaf (PTI), which is very optimistic about its future in electoral politics in the country, has frustrated its workers and leaders in Khyber-Pakhtunkhwa


... formerly NWFP, still Terrorism Central...


province.

Information gathered by Dawn reveal that PTI, which is looking for winning horses, has been in contact with some sitting

politician

s and influential political figures in the province to bring them to its folds before the next general elections.

However,


death is not the end. There remains the litigation over the estate...


entry of 'turncoats' has disappointed PTI workers and leaders in the province as they fear that induction of 'opportunists' would dent the popularity of the party among people, particularly the youths, who want a real and positive change in the country.

"We are not against the new entrants in the party, but it will damage the morale of workers if the known turncoats are given senior positions or tickets for the coming polls. If this happens, there will be no difference between PTI and other parties," a senior PTI leader tells Dawn .

The PTI leaders suspect that politicians, who are known for changing loyalties, are lobbying to join PTI before next general elections to obtain party tickets. They say that the core committee has decided that PTI will be ideological, revolutionary and anti-status quo party and there will be no room for opportunists.

"Some elements are encouraging these notorious opportunists to join the PTI," says a party source.

According to the office-bearers, Provincial Minister for Irrigation Pervez Khattak and another former minister of Pakistain People's Party from Nowshera district along with his friends are using different channels to ensure their entry in the PTI.

"There is frustration among the workers since some known turncoats have shown their intentions through media about joining the party," he says, adding that PTI has not approached or invited these people to join the party.

Pervez Khattak denies that he has any contact with the PTI or any other party. "Let the people discuss political discourse. But neither I have shown such intentions nor any party has approached me," he says.

The cricketer-turned-politician Imran Khan`s


... who isn't your heaviest-duty thinker, maybe not even among the top five...


PTI claims that it has enrolled over one million members in Khyber-Pakhtunkhwa. The PTI activists are convinced that they will clean bold their rivals in the next elections.

A senior office-bearer of the party says that PIT will not enter into electoral alliance with any party except Jamaat-i-Islami. He adds that they will field candidates on all seats in the province where voters` mode is very unpredictable.

Some political figures have recently joined PTI and many have been negotiating their deals. The Awami National Party MNA from Mardan, Khwaja Mohammad Khan Hoti, has inducted his son Omar Farooq in PTI.

Few days ago a farmer MPA of the ruling PPP from Nowshera, Qurban Ali Khan, joined PTI. Political observers say that Qurban`s switch over to PTI can be a setback for PPP in the district.

Another MPA of PPP from

Beautiful Downtown Peshawar

, a former nazim


...small time big shot, the chief elected official of a local government in Pakistan, such as a district, tehsil, union council, or village council...


and a diehard jiyala from Peshawar are ready to join the party.

Sources in PTI say that two sitting MPAs from Swat, another MPA from Nowshera and a minister, who belongs to Kohat district, have approached the party. However,


some people are alive only because it's illegal to kill them...


one MPA from Swat

...a valley and an administrative district in the Khyber Pakhtunkhwa Province of Pakistain, located 99 mi from Islamabad. It is inhabited mostly by Pashto speakers. The place has gone steadily downhill since the days when Babe Ruth was the Sultan of Swat...
district when approached did not comment.

MPA Israrullah Khan Gandapur, the son of former chief minister Inayatullah Khan Gandapur, who got elected on PPP-S ticket from Dera Ismail Khan


... the Pearl of Pashtunistan ...


told Dawn that PTI office-bearers had approached him for joining the party.

Insiders say that allotment of tickets in the upcoming elections will depend upon educational qualification, credibility, financial status and social status of the candidates. However,


today is that tomorrow you were thinking about yesterday...


the party's office-bearers and workers will be given priority in the allotment of the tickets.

They say that some former officers of the intelligence agencies are facilitating the party in selection of candidates. "These retired officers are collecting data about political personalities with their previous records and provide it to PTI," says one source. Political analysts say that PTI's future is depended on understanding between the PPP and ANP in the province.
Posted by: Fred || 10/11/2011 00:00 || Comments || Link || E-Mail|| [6463 views] Top|| File under: Govt of Pakistan
Syria-Lebanon-Iran
Three Iranian Ministers Target of EU Sanctions
[An Nahar] Three Iranian government ministers are on a list of 29 people targeted by new European Union


...the successor to the Holy Roman Empire, only without the Hapsburgs and the nifty uniforms and the dancing...


sanctions, diplomatic sources told Agence

La Belle France

Presse on Monday.

The present ministers for intelligence (secret services), justice and culture are joined by a former interior minister as well as regional governors, prosecutors and prison directors, the sources added.

The sanctions will take effect on Tuesday when they are published in the EU's legal log, the Official Journal.

EU foreign ministers signed off the Iranian travel bans and asset freezes, alongside other sanctions on Belarus in Luxembourg on Monday.

They follow a previous wave of restrictive measures in March against 32 Iranians, as well as plans to hit the Commercial Bank of Syria, targeted by a US assets freeze in August, according to diplomats.

Heydar Moslehi, intelligence minister, is responsible for the infamous Evin prison's torture ward, section 209.

Moslehi stands accused of ordering arbitrary detentions and persecution of opposition figures.

Culture Minister Mohammad Husseini is held responsible for press censorship as well as the arrests of journalists and artists, the same sources said.

Justice Minister Seyyed Morteza Bakhtiair is said to have harassed prominent Iranians living abroad.

Former interior minister Sadeq Mahsouli and the head of the Iranian police's computer crimes squad are also on the list, for investigations into opposition figures using the Internet.

In Belarus, where President Alexander Lukashenko has thrown hundreds of opponents behind bars, four of 16 people blacklisted are believed to be involved in a court case against the head of a top human rights


...which often intentionally defined so widely as to be meaningless...


group, Ales Beliatsky, that has sparked global outrage and calls for his release.

The 27-nation bloc last month banned the delivery to Syria's central bank of bank-notes and coins produced in the EU in a seventh round of sanctions designed to step up economic pressure on
President-for-Life Bashir Pencilneck al-Assad's


One of the last of the old-fashioned hereditary iron-fisted fascist dictators. Before going into the family business Pencilneck was an eye doctor...


regime.

The last round also included a ban on European firms making new investments in Syria's oil industry, biting further at Assad's regime after an earlier ban on imports of Syrian crude to Europe.

Europe buys 95 percent of Syria's oil exports, providing the regime with one third of its hard currency earnings.

The sanctions against Syria come on the heels of growing irritation against Russia and China in the EU and the United States, for their veto of a UN resolution against the Syrian regime's unrelenting crackdown on protests.


Posted by: Fred || 10/11/2011 00:00 || Comments || Link || E-Mail|| [6459 views] Top|| File under: Govt of Iran
New STL President after Cassese's Resignation
[An Nahar] Judge Sir David Baragwanath has been unanimously elected President of the Special Tribunal for

Leb

and Presiding Judge of the Appeals Chamber after Judge Antonio Cassese resigned on health grounds, the STL said Monday.

Cassese will continue to serve as a Judge of the Appeals Chamber, it said.

"It is a privilege to succeed the highly respected jurist Antonio Cassese," the STL quoted Baragwanath as saying. "We are indeed fortunate that his wisdom and experience will continue to inform our work."

Baragwanath brings nearly fifty years of legal experience to the Presidency. He has practiced both as defense and as prosecution counsel, the tribunal statement said.

He has extensive experience in New Zealand as a High Court and Court of Appeal judge. He was also President of the New Zealand Law Commission, it added.

"Public confidence in the Tribunal requires that we adhere strictly to the rule of law," said Baragwanath. "The people of

Leb

are entitled to receive from our Tribunal the highest standards of justice delivered without fear or favor, affection or ill-will."

"Essential among its elements is the presumption of innocence, expressed in the twin rules that the onus of proof lies on the prosecution; and that proof of every element charged must be beyond reasonable doubt. I want to assure all Lebanese people that we see ourselves as your judges," he added.

As for Cassese, he said that the decision to step down as President was difficult for him personally but it was the right choice for the STL.

"For two and a half years I have endeavored to steer the STL through difficult waters efficiently and fairly," said Cassese.

"Since it is now more difficult for me to engage in the administrative work and external responsibilities required of the President, I do not feel able to provide the leadership that the Tribunal requires and deserves. However,


there is a theory which states that if ever anybody discovers exactly what the Universe is for and why it is here, it will instantly disappear and be replaced by something even more bizarre and inexplicable. There is another theory which states that this has already happened...


I will stay on as a Judge of the Appeals Chamber and work hard on judicial matters."

The President of the Tribunal has a wide range of tasks, including oversight of the effective functioning of the STL and the good administration of justice, as well as representing the court in relations with States, the United Nations


...the Oyster Bay money pit...


and other entities.

"I am confident that the new President, an outstanding Judge of high repute, will wisely guide the STL now that judicial proceedings have commenced and the Tribunal's Chambers are becoming fully operational," Cassese said.

"Baragwanath will undoubtedly ensure the most efficient, prompt and fair conduct of the Tribunal's work," he added.


Posted by: Fred || 10/11/2011 00:00 || Comments || Link || E-Mail|| [6461 views] Top|| File under: Hezbollah
Geagea Says Silence over Syrian Incursion is 'National Treason'
[An Nahar] Lebanese Forces


A Christian political party founded by Bashir Gemayel, who was then bumped off when he was elected president of Leb...


leader
Samir Geagea


... Geagea was imprisoned by the Syrians and their puppets for 11 years in a dungeon in the third basement level of the Lebanese Ministry of Defense. He was released after the Cedar Revolution in 2005 ...


said on Monday that most officials discussing the Special Tribunal for

Leb

are missing out on its purpose which is related to justice, stressing that the silence over the Syrian infiltration in the eastern Bekaa valley can be considered a "national treason."

"They are tackling it (the STL) from a technical point of view, but it is a moral compensation to the millions who lost their beloved ones... To stop the political crimes and to establish the civil peace," Geagea told al-Joumhouria newspaper.

He stressed that the STL probing the

liquidation

of former PM Rafik Hariri is transparent, saying that "all the talk that it's politicized is a baseless conspiracy."

The STL was created by a 2007 U.N. Security Council resolution, at

Leb

's request, to try those responsible for Hariri's murder. He was killed in a suicide

car boom

ing along with 22 other people including a bomber on February 14, 2005.

"They don't want the international tribunal or any other local court," Geagea said.

He warned that any "manipulation" with the STL will force the international community and the Arab countries to "impose economic sanctions on

Leb

."

A dispute rose recently over the funding of the STL, which

Leb

is bound to pay $32 million to the court, nearly half of the court's annual $65 million budget.

Asked about the Syrian infiltration into the Lebanese territories in the eastern Bekaa valley, Geagea rebuffed the cabinets' position, stressing that the Syrian incursion is an "obvious violation of national

illusory sovereignty

."

"The cabinet's stance is despicable," he told the newspaper.

He noted that while some foreign governments issued a statement expressing fear of this infiltration, the Lebanese cabinet didn't make any statement on the issue which "reaches the extent of a national treason."

In a second incident since last week, Syrian troops entered the outskirts of Arsal village on Thursday and

rubbed out

a Syrian national living there.

Earlier, Syrian tanks entered the same region in a brief incursion that raised fears of the revolt against the regime in Damascus
...The City of Jasmin is the oldest continuously-inhabited city in the world. It has not always been inhabited by the same set of fascisti...
spilling over into

Leb

.

Concerning

Leb

's decision to abstain from voting on the U.N. Security Council resolution against the Syrian regime, Geagea said: "It's time for

Leb

to become an independent country."

"We don't want to meddle in Syria's affairs but there are international rules for dealing with refugees, and the Lebanese government should respect them and halt any attempt to arrest and detain them," he added.

On the issue of "Lady of the Mountain" gathering, Geagea told the daily that the meeting is independent, and every once in a while whenever there are important developments, they hold a meeting.

He noted that some of the participants in the meeting belong to parties while others are independent; however, the invitation isn't made on the basis of the parties.

"It is a political, intellectual, cultural, social and independent forum," Geagea stressed.


Posted by: Fred || 10/11/2011 00:00 || Comments || Link || E-Mail|| [6482 views] Top|| File under: Govt of Syria
Russia, China Ready to Draft 'More Balanced' Syria Resolution
[An Nahar] Moscow and Beijing are ready to propose a U.N. resolution on Syria that is more "balanced" than the West's draft that they controversially vetoed last week, Foreign Minister Sergei Lavrov said Monday.

Lavrov said in an interview with Profil magazine that the Moscow-drafted version would condemn violence carried out both by the regime of Bashir al-Assad and the rebel opposition.

His comments came as the Kremlin's Africa envoy Mikhail Margelov hosted in Moscow a Syrian delegation led by Qadri Jamil, a member of the so-called "internal opposition" seen as loyal to Assad.

Russia and China last week infuriated the West by blocking a U.N. resolution against Assad's deadly crackdown on protests, even after the West dropped the word "sanctions" from a draft to temper Russian opposition.

"We propose to adopt a balanced resolution that would condemn violence from both sides," Lavrov told Profil magazine in comments released Monday.

"At the same time we need to demand from Assad a continuation of reforms which he has already embarked upon."

"Apart from that, we need to encourage the Syrian opposition to come to the negotiating table and try to reach an agreement. Together with our Chinese partners we are ready to offer such a resolution," Lavrov said.

The foreign minister expressed concern


...meaning the brow was mildly wrinkled, the eyebrows drawn slightly together, and a thoughtful expression assumed, not that anything was actually done or indeed that any thought was actually expended...


that the West-drafted resolution would open the way for a full-scale arms embargo against Russia's traditional ally in the Middle East.

"We remember how an embargo was implemented in relation to Libya," he said. "We are also well aware of our partners' ability to arm one of the sides in the conflict despite an embargo," he said.

The Russian foreign ministry is to host Syria's Jamil for talks on Tuesday, a ministry

front man

told Agence

La Belle France

Presse.

In March, Russia abstained from the U.N. Security Council resolution on Libya that essentially authorized military action, later accusing the West of abusing Moscow's goodwill.

Outgoing President Dmitry Medvedev said on Friday that Assad should either reform or go but warned that Moscow would continue blocking any attempts by the West to oust him from power.


Posted by: Fred || 10/11/2011 00:00 || Comments || Link || E-Mail|| [6462 views] Top|| File under: Govt of Syria
Who's in the News
44
[untagged]
6
Govt of Syria
3
Govt of Pakistan
2
al-Qaeda in Pakistan
2
Pirates
1
Govt of Iran
1
Hezbollah
1
Lashkar e-Taiba
1
TTP
1
al-Qaeda
1
al-Qaeda in Arabia
1
al-Shabaab
1
DFLP
Bookmark
E-Mail Me
The Classics
The O Club
Rantburg Store
The Bloids
The Never-ending Story
Thugburg
Gulf War I
The Way We Were
Bio
Merry-Go-Blog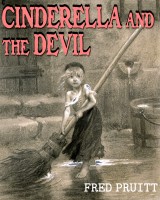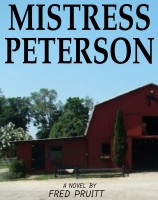 On Sale now!


A multi-volume chronology and reference guide set detailing three years of the Mexican Drug War between 2010 and 2012.

Rantburg.com and borderlandbeat.com correspondent and author Chris Covert presents his first non-fiction work detailing the drug and gang related violence in Mexico.

Chris gives us Mexican press dispatches of drug and gang war violence over three years, presented in a multi volume set intended to chronicle the death, violence and mayhem which has dominated Mexico for six years.
Click here for more information


Meet the Mods
In no particular order...


Steve White
Seafarious
Pappy
lotp
Scooter McGruder
john frum
tu3031
badanov
sherry
ryuge
GolfBravoUSMC
Bright Pebbles
trailing wife
Gloria
Fred
Besoeker
Glenmore
Frank G
3dc
Skidmark
Alaska Paul



Better than the average link...



Rantburg was assembled from recycled algorithms in the United States of America. No trees were destroyed in the production of this weblog. We did hurt some, though. Sorry.
54.92.164.9

Help keep the Burg running! Paypal: