Afghanistan
Border strife in Afghanistan shows wider tensions
The shelling in Kunar province is taking place along one of the most strategically important fronts of the war -- a haven for hardcore insurgent groups fighting in both Pakistan and Afghanistan.

Pakistan has been so stung by insurgents' recent cross-border attacks, they launched an offensive that also highlights NATO's struggles to pacify the area and the lack of cooperation between Afghanistan and Pakistan against their common foes.

During a two-hour visit to three mountain villages, an Associated Press reporter witnessed at least 50 artillery strikes. One rocket struck a mountain slope about five miles outside of the provincial capital, Asadabad.


Which, according to Pakistan, never happened.




I'm sure those rocket attacks moved an impressive amount of earth and stone.
Posted by: Eohippus Phater7165 || 07/04/2011 00:00 || Comments || Link || E-Mail|| [6459 views] Top|| File under:
US shifts Afghan supply routes to Central Asia
WASHINGTON: The US military is expanding its Central Asian supply routes to the war in Afghanistan, fearing that the routes going through Pakistan could be endangered by deteriorating US-Pakistani relations, The Washington Post reported late on Saturday.

Citing unnamed Pentagon officials, the newspaper said that in 2009, the United States moved 90 percent of its military surface cargo through the port of Karachi and then through mountain passes into Afghanistan. Now almost 40 percent of surface cargo arrives in Afghanistan from the north, along a patchwork of Central Asian rail and road routes that the Pentagon calls the Northern Distribution Network, the report said.

The military is pushing to raise the northern network's share to as much as 75 percent by the end of this year, the paper said. In addition, the US government is negotiating expanded agreements with Kazakhstan, Uzbekistan and other countries that would allow for delivery of additional supplies to the Afghan war zone, The Post said. The United States also wants permission to withdraw vehicles and other equipment from Afghanistan as the US military prepares to pull out one-third of its forces by September 2012, the paper noted.

Although Pakistan has not explicitly threatened to sever the supply lines, Pentagon officials said they are concerned the routes could be endangered by the deterioration of US-Pakistan relations, partly fed by ill will from the cross-border raid that killed Osama bin Laden.

While reducing the shipment of cargo through Pakistan would address a strategic weakness, shifting supply lines elsewhere would substantially increase the cost of the war and make the United States more dependent on authoritarian countries in Central Asia, the report said. It quoted a senior US defence official as saying that the military wants to keep using Pakistan, but the Pentagon also wants the ability to bypass the country if necessary.

The report notes that in the event that the Pakistan supply route becomes unavailable, the military would have to deliver the bulk of its cargo by air, a method that costs up to 10 times as much as shipping via Pakistan.
Posted by: Steve White || 07/04/2011 00:00 || Comments || Link || E-Mail|| [6457 views] Top|| File under:
Britain to pull 800 troops from Afghanistan
LONDON: Britain will announce this week that it is to withdraw up to 800 troops by the end of next year, according to a report in the Sunday Times newspaper. The move comes after last month's announcement that thousands of US troops would start being withdrawn later this year as part of a process of handing security over to Afghan forces.

"UK force levels in Afghanistan are kept under constant review," a Ministry of Defense spokesman said. "The prime minister (David Cameron) has been clear that there will be no UK troops in combat roles in Afghanistan by 2015 and it is right that we bring troops home sooner where progress allows and taking account of military advice."

The British government announced in May that it would pull about 400 troops from Afghanistan over the following nine months, trimming its force to 9,500.

The Sunday Times said it was expected that Cameron would announce on Wednesday a pull-out of between 500 and 800 troops between next February and the end of 2012.

Britain has the second-biggest foreign contingent in Afghanistan, with the majority in the southern Helmand province, one of the most violent areas. So far 374 British service personnel have died in the decade-long war.

The chief of staff of Germany's armed forces said in an interview to be broadcast on Sunday that Germany would reduce its troop levels in Afghanistan by about 500 from the current force of 4,800 at the end of the year.
Posted by: Steve White || 07/04/2011 00:00 || Comments || Link || E-Mail|| [6459 views] Top|| File under:
Senators Voice Worries on Obama's Withdrawal Plan
In which three adults try to educate a man-child...

KABUL - Three American senators visiting Kabul said Sunday they were worried that President Obama's planned withdrawal of 33,000 American troops by September 2012 could undermine Afghan morale, embolden the insurgency and hamper efforts to defeat the Taliban.


Just telegraphing the playbook does that.

The senators -- John McCain, Joseph I. Lieberman and Lindsey Graham -- said that they were heartened by the progress of Afghan security forces, but concerned that Mr. Obama's withdrawal plan could deplete American military strength before dealing a decisive blow to the Taliban, especially in the east. That part of the country is a haven for the Afghan and Pakistani wings of the Taliban and affiliates of Al Qaeda.

"I believe that the planned drawdown is an unnecessary risk," said Mr. McCain, Republican of Arizona, adding that no military leader had spoken in favor of the timetable.

Mr. McCain, speaking during a stop at the Kabul headquarters of the foreign military contingent, called the International Security Assistance Force, said he was concerned that there may not be enough American troops for a move from southern Afghanistan to the east to "finish the job there."

Mr. Graham, Republican of South Carolina, cited gains in Afghan security force recruitment and ability, and said he was optimistic that native forces would soon be ready to take over security. But he also worried that Mr. Obama's withdrawal plan could reduce American troop strength too quickly.

Mr. Lieberman, independent of Connecticut, said it was important to reassure Afghans they would continue to receive help long after the 2014 deadline for the withdrawal of American combat troops. "We're certainly going to be here in great numbers until the end of 2014, and I hope as a result of a strategic long-term partnership with Afghanistan that we will have a military presence here and cooperation here with our Afghan partners for a long time after that," he said.
Posted by: Steve White || 07/04/2011 00:00 || Comments || Link || E-Mail|| [6459 views] Top|| File under:
Africa Horn
Ethiopia jails hundreds in Muslim attacks on Christians over Koran rumour
Hat tip Jihad Watch


An Ethiopian court has sentenced 558 people to jail terms ranging from six months to 25 years for attacks on Christians that displaced thousands and led 69 churches to be burned to the ground. More than 4,000 members of local Protestant denominations were forced to flee near the town of Asendabo, some 300 kilometres (186 miles) west of the capital, in March during a rare bout of religious violence.


Any news about these attacks in March 2011 or another MSM job well done?


Mobs of Muslim youths carried out week-long attacks on Protestants after rumours that desecrated pages from the Koran had been found at a church construction site. Authorities reported a single death from the attacks.
Posted by: Eohippus Phater7165 || 07/04/2011 00:13 || Comments || Link || E-Mail|| [6460 views] Top|| File under:
Africa North
Libyan Rebels Keeping Track of Who's Helping Now
As Arthur Daley, from the TV series Minder would say; "a nice little earner" P.S don't
ya love Holy Musa's "prayer bump"
Libyan rebels are depending heavily on international help in their drive to topple leader Moammar Gadhafi. Some nations, like France and Britain, stepped in early to back the opposition. Turkey has just declared its support, while others remain undecided. The rebels say they will remember who did what - and when they did it.

Canadian Foreign Minister John Baird strides to the podium. His cotton suit is as befitting the heat of a Benghazi afternoon as his rebel lapel pin is of the occasion.

"I'm very pleased to be here and to lend our strong support to you and your fellow countrymen for your struggle in this revolution," said Baird. "Canada was an early supporter of the call for the United Nations to bring in sanctions."

Baird is among the latest in a string of foreign envoys to make an appearance in the rebel's defacto capital, and he used his visit to stress Ottawa's solidarity with the anti-Gadhafi cause.

Jalal elGalal, a spokesman for the Transitional National Council [TNC], is among those thankful for the support of Canada, whose General Charles Bouchard is leading the U.N.-backed NATO mission to protect civilians in Libya.

He is also grateful to the dozen countries that have granted the TNC diplomatic recognition. But gratitude has its limits.

"Symbolically, it's all very well. But what we need now, we need it to translate into something practical," said elGalal. "Gadhafi's playing for time. And this time is to make sure discontent grows in the liberated area. And this will happen if the lack of the finances is prolonged more than it already has."

Posted by: tipper || 07/04/2011 17:58 || Comments || Link || E-Mail|| [6465 views] Top|| File under:
Libya rebels welcome AU's 'Gaddafi-free' talks offer
Libyan rebel leaders have welcomed an African Union offer to open talks with the government in Tripoli without the direct involvement of Muammar Gaddafi.

The Transitional National Council said it was the first time the AU had recognised the people's aspirations for democracy and human rights in Libya. The talks offer was agreed at an AU summit in Malabo, Equatorial Guinea.

The AU also told members not to execute an arrest warrant for Col Gaddafi from the International Criminal Court (ICC).

The warrant "seriously complicates the efforts aimed at finding a negotiated political settlement to the crisis in Libya, which will also address, in a mutually reinforcing way, issues related to impunity and reconciliation," delegates said in a statement.

The chairman of the AU Commission, Jean Ping, said they were not against the ICC, but felt that the court was "discriminatory" and targeted only officials from the African continent.

A total of 31 states in Africa are signatories to the ICC, representing nearly a third of the nations where the mandate applies.

Libyan government spokesman Moussa Ibrahim welcomed the decision. "The ICC is a European Guantanamo Bay. It's only against the African leaders. It never deals with the crimes committed by the United States of America... and by the European powers," he told reporters in Tripoli.
Posted by: Steve White || 07/04/2011 00:00 || Comments || Link || E-Mail|| [6458 views] Top|| File under:
Turkey recognizes Libya rebels, promises more aid
BENGHAZI, Libya: Turkey's foreign minister recognized Libya's rebel leaders as the country's legitimate representatives and promised them an additional $200 million in aid during a visit Sunday.

The visit by Foreign Minister Ahmet Davutoglu signaled a further policy shift for Ankara. Turkey, a key regional power, had initially balked at the idea of military action in Libya, but as a NATO member is now supporting the alliance's air strikes there. Turkish companies were involved in construction projects worth billions of dollars in Libya before the February outbreak of a Libyan anti-government uprising that has evolved into a protracted armed conflict.


So the Turks are protecting their investments...

Davutoglu met with Mustafa Abdul-Jalil, chairman of the rebels' National Transitional Council, in a heavily guarded government building in the city of Benghazi, the rebel's main stronghold in eastern Libya. He later addressed a news conference with Ali Al-Essawi, who serves as the rebels' foreign minister.

The Turkish visitor said his country recognizes the rebel leaders as the legitimate representatives of the Libyan people. Several other countries, including France, Qatar and Italy, have previously recognized the rebels.

Al-Essawi noted that "Turkey has given us political as well as financial support and humanitarian aid."

Turkey has already granted the Libyan opposition $100 million in aid and promised an additional $200 million. Some of the money is to be used to improve the infrastructure of Benghazi and rehabilitate its airport.

Temel Kotil, chief executive officer of the Turkish Airlines, said his company would resume flights to Benghazi as soon as the security situation improves. Mahmoud Jibril, one of the rebel leaders, will pay a two-day visit to Turkey on Tuesday to discuss the promised aid in more detail.

"For us, the destiny of Libya is the same as the destiny of Turkey," said Davutoglu. "I expressed our solidarity and commitment." Davutoglu's trip to Benghazi on Sunday is the most powerful signal that Turkey, which has vast trade interests in Libya, is throwing its weight behind the Libyan opposition despite its long-time relations with Qaddafi.

The foreign minister said he hopes the Libya crisis can be solved peacefully this month, before the start of the Muslim fasting month of Ramadan at the beginning of August.

"At the end of the day, there should be a political solution based on demands and aspirations of the Libyan people," said Davutoglu. "If there is an agreement, we will do everything for the implementation of that agreement." Turkey has called on Qaddafi to withdraw from power and pave the way for "democracy and transparency."

On the way to the airport for his flight home, Davutoglu stopped in Benghazi's Freedom Square. He was greeted by hundreds of demonstrators, including war widows, who chanted "Qaddafi out."
Posted by: Steve White || 07/04/2011 00:00 || Comments || Link || E-Mail|| [6460 views] Top|| File under:
Arabia
President's Health Adds to Uncertainty in Yemen
SANA, Yemen — A senior Yemeni official who was briefed on the health of President Ali Abdullah Saleh said that the president's injuries would leave him unfit to perform his duties for months, throwing a new degree of uncertainty into a political standoff that has trapped this impoverished desert nation.

With the streets still full of thousands of protesters, and Yemen's economy in a tailspin, Mr. Saleh's relatives have insisted on keeping power, clinging to a narrative that paints them as all that stand in the way of Islamist militants' seizing control. They also hew to the position that the president will indeed return to his post.
As a result, Mr. Saleh's departure to Saudi Arabia for medical treatment has yet to pave the way for a transition as the opposition, the United States and even some governing party members are pushing for, but instead has prolonged a crisis, as radical Islamists have extended their reach in the south and Yemen, a nation of 23 million, has struggled to survive.

"We are in a stalemate situation militarily and politically," said Abdel Karim al-Eryani, a former prime minister and presidential adviser. "What do we do? We need to start fresh thinking about how to overcome the crisis."

There are various proposals on the table, including the creation of a national unity government proposed by a bloc of Persian Gulf countries led by Saudi Arabia and supported by Western nations. Before he was wounded in a bomb attack on the presidential palace a month ago, Mr. Saleh had agreed to the proposal but refused to sign it.


That made sense in an Arabic sort of way, I suppose...

Now, with Mr. Saleh abroad and incapacitated, the biggest obstacle to a political transition may be his relatives who maintain powerful positions within the security forces, mainly his son and three nephews. This group, whom Yemeni officials refer as the "wild cards," completely dismiss the legitimacy of the uprising that has drawn hundreds of thousands into the streets for the last five months to challenge the president's rule.


They also believe that their heads will be removed from their bodies if they show any sign of weakness. Thing is, they're likely to be right.

"The problem is that the rest of the world believes that this is a youth revolution," Brig. Gen. Yahya Saleh, one of the nephews, said in an interview in his office at the sprawling headquarters of Central Security Forces, the paramilitary division he commands.

"How many are there in the squares?" he asked. "Do they represent the majority? In a democracy, does the minority rule the majority? They should have some self-respect and go home. It's been five months now, and it's boring."

A successful businessman before assuming his position in the military in 2004, General Saleh had a casual air, propping a black commando boot on a coffee table and frequently making himself break into giggles. He had an affection for the revolutionary Che Guevara, whose photo was on his cellphone, a somewhat jarring affinity for a general whose main task these days is thwarting a rebellion.


So he might be a few fries short of a happy meal...

He and his family say that the protesters and the various strands of political opposition, would, if given power, pave the way for Al Qaeda to take over the country.

They fear surrendering the country they have ruled for decades to their tribal and political enemies — namely the powerful Ahmar family and Maj. Gen. Ali Mohsin al-Ahmar, the military commander, no relation to the Ahmar family, who threw his support to the protest movement in March. This was days after government-allied snipers killed 52 protesters and shot more than 100 others while soldiers belonging to General Saleh's Central Security Forces stood and watched about three blocks away.

The most outspoken member of the Ahmar clan, Sheik Hamid al-Ahmar, is a leading member of the Islamist party Al Isla, a religious party whose members cover a broad political spectrum.


From Islamicism to Islamicism...

General Ahmar has had links to Islamic militants returning from Afghanistan, although he has presented himself recently as a voice of moderation.

The Saleh family says any appearance of moderation is a sham.

"The Americans are making a mistake to support any change that will lead to the control of extremists and the Muslim Brotherhood," General Saleh said. He also rejected the idea that any attempt to include moderate Islamists in the political process would counter the strength of the extremists in the Isla party.

"Here in the Middle East, the extremists are the strongest," he said. "Extremists have the power. So no one can stand against them."

The fissures between the sides have existed for years, but the political uprising quickly forced them to the surface, as the Salehs believed that the Ahmars were fomenting the uprising. An important part of the initiative brokered by Western and Persian Gulf nations for Mr. Saleh to leave office was that these leading opposition figures would also have to leave the country for a set period.


Neither side apparently will sign that...

Their split has also turned Sana into a divided city, with a standoff on the streets of the capital between the rival armies — those loyal to the Salehs and those belonging to General Ahmar. Analysts say the only reason violence has not grown worse is because both sides are armed to the teeth.

General Saleh has been a major beneficiary of American counterterrorism support, which has temporarily been cut off during the crisis.

He said a full investigation was being undertaken to find those responsible for the June 3 attack on the presidential palace. "Initial indications point to Al Qaeda," he said, adding, "We must wait for the final results of the investigation of the assassination attempt, especially in light of the indications that some" members of the opposition "were involved."

"All of us in the regime have given oaths that we would protect 'the country, the revolution and the unity,' " he said. "Therefore, no matter how you look at it, we will never back down from our oath in which Allah is a witness."
Posted by: Steve White || 07/04/2011 00:00 || Comments || Link || E-Mail|| [6459 views] Top|| File under:
Britain
UK terrorists told: Pretend to be gay so you don't get caught
al-Qaeda fanatics in Britain are being taught to avoid detection -- by pretending to be gay. A new terror training manual tells Islamic extremists to lie about their sexuality if a woman approaches them in case she is a "honeytrap" spy sent by security services.

The handbook, which was uncovered by a Sunday Mirror ­investigation, says: "Many hotels -- especially in busy UK cities -- have women hanging around the lobby areas in order to attract men.

"A young beautiful woman may come and talk to you. The first thing you do to protect yourself from such a ­situation is to make dua (prayers) to Allah for ­steadfastness.

"The second thing is to find an excuse to get away from her that is realistic and sensible, such as you having a girlfriend for the past few years and you are loyal to her or you are ­homosexual."

The suggestion is one of many tips in the manual, called Class Notes From The Security and ­Intelligence Course. The 64-page guide, ­all in English, was written to try to stop the police and MI5 ­uncovering the identity of terrorists ­plotting ­attacks on British soil.
Posted by: tipper || 07/04/2011 08:09 || Comments || Link || E-Mail|| [6458 views] Top|| File under:
Caribbean-Latin America
Mexico Arrests Cartel Leader Suspected in Killing of U.S. Agent
Mexican authorities say they have arrested a co-founder of the Zetas drug cartel who is suspected of involvement in the killing of a U.S. customs agent. Jesus Enrique Rejon Aguilar is identified as third in command of the criminal organization.

He was one of Mexico's most wanted men and the U.S. State Department had offered a $5 million reward for information leading to his arrest.

Mexican federal police say he was captured outside Mexico City in the town of Atizapan on Sunday. He was presented to reporters and photographers Monday.

U.S. Immigration and Customs Enforcement agent Jaime Zapata was shot to death and Victor Avila wounded in February while driving on a highway in San Luis Potosi state.

This article starring:
Jesus Enrique Rejon Aguilar
Posted by: Sherry || 07/04/2011 13:22 || Comments || Link || E-Mail|| [6461 views] Top|| File under:
Chavez back in VZ.
ht to Fausta
Zombie Venezuelan President Hugo Chavez made a surprise return from Cuba early Monday, stepping off a plane before dawn amid rampant speculation about his fitness to continue in office following surgery to remove a cancerous tumor.


and pelvic abcess


Looking thinner but standing straight and appearing energetic, Chavez strode across the tarmac of the Havana airport before boarding a plane.

In video aired by state television, he bade goodbye to Cuban President Raul Castro and then from the door of the airplane saluted, raised a fist, waved, and blew a kiss.


then collapsed in the plane


"It's the beginning of my return!" he declared from the runway in Venezuela shortly after arriving about 2 a.m. local time (2:30 a.m. EDT; 0630 GMT.)


cuz everyone flies home at 2AM. He looks like sh1t


Chavez's military chiefs stood behind the president as he spoke on the tarmac, the plane's engine still running. He wore a blue-and-white warmup suit as he stepped off the plane in the darkness and hugged his vice president, Elias Jaua, and his elder brother, Adan.

The president's illness and three-week stay in Cuba had political observers speculating that he could be gone for months, and some questioned whether he could realistically ever return to office.


gotta put out that fire


Chavez's sudden unexpected arrival Monday appeared to be his attempt to put that speculation to rest.


"I'm fine, really. Pining for the fjords."




Fausta has the video and notes: "He's also expected to name Nicolas Maduro as his vice-president. I do not know what the Venezuelan Constitution has to say on replacing the vice president, but rest assured that the internal power struggle in Chavismo is going on, as Chavez is expected to name an heir apparent."
Posted by: Frank G || 07/04/2011 11:59 || Comments || Link || E-Mail|| [6464 views] Top|| File under:
Message to US agents: 'We'll chop your heads off'
A spray-painted sign threatening death for U.S. Drug Enforcement Administration agents was found Friday next to a school in a northern Mexico state capital, officials said. Addressed with profanity to "Gringos (D.E.A.)," the unsigned graffiti warned: "We know where you are and we know who you are and where you go. We are going to chop off your (expletive) heads."

Anonymous messages conveying threats and other warnings are common in areas hit hard by Mexico's drug war, but it is rarer for them to threaten U.S. law enforcement. Authorities do not know who left the message, which was removed.
Posted by: Eohippus Phater7165 || 07/04/2011 00:00 || Comments || Link || E-Mail|| [6458 views] Top|| File under:
Thousands march in show of support for Chavez
CARACAS, Venezuela — A march by thousands of Venezuelans for the country's bicentennial celebrations became a show of support for ailing President Hugo Chavez on Sunday while he remained in Cuba recovering from surgery that removed a cancerous tumor. The president's red-clad supporters waved flags, beat drums and chanted 'Long live Chavez!' They also displayed signs reading 'Get well soon, commander' and 'Venezuela is with you.'

A message on Chavez's Twitter account said he was doing his 'daily exercises and receiving that tongue bath of love' from the demonstrators in Caracas. 'It's the best medicine!' he said in the message.

Venezuelan state television showed new video footage on Sunday of Chavez chatting with his foreign minister and taking a stroll hand-in-hand with two of his daughters, Rosa and Maria. He wore a sports jersey with his name on the back, holding his daughters' hands as they walked along a concrete path surrounded by grass and palm trees.

Chavez has lost weight following his surgeries and appeared thin, though energetic and animated as he reminisced with Foreign Minister Nicolas Maduro about old friends. State television said the video was recorded Friday. Photographs of the encounter were also published by Venezuela's state news agency and the state-run Cuban news media.

'President Chavez, fulfilling the recovery plan he has in our country, walked for about 10 minutes with his family, Foreign Minister Maduro and part of his medical team. He got some sun and exercised,' newspaper Juventud Rebelde said in a brief story.

Maduro said during an interview televised Saturday that Venezuelan and Cuban doctors removed a cancerous tumor from Chavez's pelvic region last month and conducted tests that showed the president's vital organs are healthy.

'They were able to completely remove the tumor,' Maduro said. 'They examined all of his organs and they are in perfect condition.'
Posted by: Steve White || 07/04/2011 00:00 || Comments || Link || E-Mail|| [6459 views] Top|| File under:
China-Japan-Koreas
USFK Chief Plays Down N. Korean Military Threat
The outgoing commander of the U.S. Forces Korea has said the North Korean Army is only good at managing operations involving small units of personnel and not much else, VOA reported Friday.

"But when you consider the size of their military and their location, they don't have to be that good," Gen. Walter Sharp added. "Their main goal is -- if they were to attack -- is just to attack south and kill as many [they] can."

The North does pose a threat, "but if you look at it from the perspective of the alliance, I'm very confident if North Korea were to attack we would be able to -- as an alliance -- be able to stop them south of Seoul and then eventually be able to complete the destruction of the North Korean military."

Sharp described the North's attacks on the Navy corvette Cheonan and Yeonpyeong Island last year as attempts to turn public opinion in the South against the Lee Myung-bak administration's North Korea policy. "I think what North Korean leader Kim Jong-il was hoping to do with those two attacks last year was force the South Korean people to say this is too dangerous, we need to change our strategy and just go back to giving things to North Korea," he said.

He also pointed out that the North would rather spend "its limited money on military capabilities" than on its people's welfare, education and freedom. Spending is focused "specifically on special operations forces, developing nuclear weapons and developing ballistic missile capabilities," he added.

Sharp, who began his duty in South Korea in June 2008, is to return to the U.S. and retire from the Army.
Posted by: Steve White || 07/04/2011 00:00 || Comments || Link || E-Mail|| [6458 views] Top|| File under:
Down Under
Lift the veil, or go to jail - police get tough on burqas
Slowly the noose is being tightened.


MUSLIM women who refuse to remove their burqas when ordered to by police face up to a year in jail after some of the world's toughest burqa laws were announced in NSW yesterday.

Police are to be given the power to force anyone to remove a face covering during routine traffic stops, if suspected of committing a crime or if they are considered a potential security risk.

If a woman defies police and refuses to remove her veil she could be jailed for up to a year or fined $5500.

The penalties are in line with some of the world's toughest burqa rules.

In France, where burqas are completely banned in public, women face fines of $202.

The unprecedented laws follow a furore over Carnita Matthews' refusal to remove her niqab - a full-length covering - when her car was pulled over by police.

Ms Matthews' conviction for making a false statement was overturned after a judge found he could not prove it was really her who made the statement, because her face was covered.
Posted by: tipper || 07/04/2011 16:41 || Comments || Link || E-Mail|| [6463 views] Top|| File under:
Europe
Serb general Mladic to boycott war crimes court
AMSTERDAM: Former Bosnian Serb army commander Ratko Mladic will boycott the UN war crimes court, where he is scheduled to enter a plea on Monday against charges of genocide during the Bosnian war, his lawyer said on Sunday.

Arrested in May after 16 years on the run, Mladic formally was charged by the Yugoslavia tribunal in The Hague last month when the defiant general rejected war crimes charges against him as "obnoxious" and "monstrous."

Mladic is accused over a campaign to seize territory for Serbs after Bosnia, following Croatia, broke away from the Yugoslav federation in the 1990s as the Balkan state broke up during five years of war that killed at least 130,000 people.

The 69-year-old career soldier is due to enter the plea after refusing to do so last month, but Belgrade-based attorney Milos Saljic said Mladic would boycott the hearing to demand that he be represented by his own defense lawyers.


So enter a plea of 'not guilty' on his behalf and get on with it.

"Mladic is not going to appear in the courtroom tomorrow unless he is forced to. He does not want to do it because he does not have his team of lawyers yet," Saljic told Reuters.

If Mladic boycotts the hearing or refuses to enter a plea at Monday's hearing, judge Alphens Orie will likely enter one of "not guilty" for him.


There you go, Alphie, now set a trial date.

Mladic's former political chief Radovan Karadzic boycotted the start of his trial in 2009 and it is considered unlikely that the tribunal would force Mladic to appear on Monday.

"The tribunal has no official indication or confirmation that Mladic is not going to appear so I am unable to comment," court spokeswoman Nerma Jelacic said.

Mladic, who has said he was only defending his country and people during the 1992-5 Bosnia war, has lodged a list of preferred defense lawyers with the court, including Saljic and a Russian lawyer, but the tribunal is still verifying the qualifications and eligibility of the attorneys. Court-appointed lawyer Aleksandar Aleksic, who represented Mladic at his first hearing, will represent him on Monday.

Mladic is accused in connection with the 43-month siege of the Bosnian capital Sarajevo and the massacre of 8,000 Muslim men and boys in Srebrenica — Europe's worst massacre since World War Two. Hague prosecutor Serge Brammertz has said Mladic used his power to commit brutal atrocities and must answer for it, but Serb nationalists believe Mladic defended the nation and did no worse than Croat or Bosnian Muslim army commanders.
Posted by: Steve White || 07/04/2011 00:00 || Comments || Link || E-Mail|| [6460 views] Top|| File under:
Swedish ships take up arms to combat pirates
Swedish commercial shipping firm Wallenius has employed armed security staff to police its fleet to help combat the risk posed by pirates in the Gulf of Aden.

In April the government launched an inquiry into the issue of whether Swedish vessels could make use of armed guards to protect themselves. But following its own internal investigation, Wallenius has decided to act to hire security staff, armed with assault rifles, to help protect ships as they pass the horn of Africa.

"This is no development which we would have liked to see, but we have unfortunately felt forced to act," said Peter Jodin, maritime safety manager at the shipping company, to Sveriges Radio's Ekot news programme.

The Swedish Shipowners' Association (Sveriges Redareförening) expressed their support for Wallenius' position on Friday.

"This method is unfortunately the best available and I fully understand that they have done so," said association president Håkan Friberg.

Friberg added that security matters are currently a decision for the shipping lines themselves.

"It's entirely up to the shipping companies today, they make an assessment based on the safety of the crew and the security of cargo owners," he said.

The association changed position on the issue last winter following a series of brutal attacks on vessels passing the coast of Somalia, choosing to align themselves with companies wanting to hire armed security forces.

The issue was at the same time placed under review by the government and infrastructure minister Catharina Elmsäter-Svärd described the matter as a priority, but since then there has been no clarity on the matter.

"We have not received any clear answers to the questions we have posed so far," Håkan Friberg said.

Rival Swedish shipping line, Stena Bulk, began deploying armed guards on vessels entering the hazardous area over six months ago.

"We chose early on to do so and were among the first shipping companies in the world to take the decision," said Stena Bulk CEO Ulf Ryder.

As soon as a vessel is set to enter a sensitive area, security personnel are dispatched to the ship. "Much like a load being placed on board," Ryder explained.

Ulf Ryder said that to date its security staff have not been called upon to use their weapons. "The ships are also equipped with barbed wire and large signs that state 'Armed Response' in Somali, in other words that we have weapons on board."


Unfortunately, many Somalis are illiterate. But I suppose they'll figure it out somehow...

Right about the time things start going 'kaboom!' all around them...

Stena Bulk's vessels are all foreign flagged.
Posted by: trailing wife || 07/04/2011 00:00 || Comments || Link || E-Mail|| [6460 views] Top|| File under:
Home Front: Politix
US millions fund S Sudan army; worries over abuses
Only six years ago the Sudan People's Liberation Army was a ragtag group of guerrilla fighters battling a bloody civil war with Sudan's north. Next weekend, when the south breaks away and becomes the world's newest country, the SPLA becomes a national army.

The U.S. is investing tens of millions of dollars into this fledgling military, one that is massing troops on the internal north-south border as tensions -- and violence -- with the north rise. SPLA troops are battling rebel militias in hotspots around the south, and fears of renewed war with the north remain high.

U.S. Sen. Patrick "Leaky" Leahy, who sponsored a law that prohibits the U.S. from giving assistance to foreign military units that violate human rights, says he is concerned about reports of abuses.
This while North Sudan invades the oil bearing parts of South Sudan and ethnically cleanses non-Muslims. Well done Sen. Patrick "Mr. Magoo" Leahy.


That's different. We aren't giving money to them. It's much more important for our hands to be pasty-pink clean than it is to help a new country pull itself together. Cheez, anyone could see that.


The State Department is giving nearly $100 million in yearly assistance to train and support the SPLA, and it says it is monitoring the behavior of the former guerrilla fighters.
Posted by: Eohippus Phater7165 || 07/04/2011 00:00 || Comments || Link || E-Mail|| [6458 views] Top|| File under:
Home Front: WoT
Soldiers Courage and Adaptability on Display
America's wars over the past twenty-two decades have been hard and often frustrating. But this Fourth of July is a good time to salute the U.S. military's remarkable ability to adapt and persevere against these adversities.

I had a chance to spend the past week with American soldiers in Afghanistan, and it reminded me of the resiliency of U.S. forces, especially the Army, which has borne the heaviest load. The cost has been enormous, especially in lost and damaged lives. Despite that, few institutions in American life are in better shape today than the Army. Our politicians and business leaders should be so adept.

You meet officers and enlisted men who are on their third, fourth, even sixth deployments. They've been in the harshest surroundings imaginable, fighting on pitiless terrain and in an often hostile culture. But the soldiers who have made it through have learned and adjusted -- and actually thrived on the challenges.

Let me share some images that stick in my mind from Afghanistan. This is not to wave the flag or make a political argument about the war, but simply to celebrate the troops who have done what their country's leaders asked of them.


I'm not going to edit and comment on the "images". You'll have to read them at the link.


It's a heroic tale, but told in the flat, unemotional voice of soldiers everywhere. What's intense is the look of mutual respect when Light's eyes meet those of the Afghan cops who fought alongside him.

We think on the Fourth of July not just of soldiers but also their families. On this trip, I met several military women who had left young children back home during their year-long deployments. Many moms have trouble leaving their little ones for 24 hours. Try 12 months. One woman said she had stopped making Skype calls to her 4- and 5-year-olds. It was just too hard.


Independence wasn't cheap. Freedom isn't free. May God bless those to continue to fight for our freedom.
Posted by: Bobby || 07/04/2011 08:05 || Comments || Link || E-Mail|| [6458 views] Top|| File under:
Panetta pledges 'no hollow force' on his watch
Leon Panetta, sworn in Friday as the nation's 23rd secretary of defense, pledged that there would be "no hollow force on my watch," as the Pentagon seeks to rein in costs without undermining military readiness.


Every new defense secretary starts off saying that...

In an opening message to Defense Department personnel, Panetta acknowledged the fiscal challenges he is inheriting, including an administration request to identify $400 billion in savings from the defense budget over the next 12 years. But Panetta also said that he believes in achieving a balance between disciplined spending and doing what is necessary to protect U.S. forces.

"While tough budget choices will need to be made, I do not believe in the false choice between fiscal discipline and a strong national defense," he said, virtually echoing remarks by his predecessor, Robert. M. Gates. "We will all work together to achieve both."

On Thursday, a new report from the Congressional Budget Office projected that higher costs for weapons systems and health care will increase the Pentagon budget by $40 billion over the next five years.

In an op-ed in the Wall Street Journal on Friday, former defense secretary Donald Rumsfeld warned that it would be a "grievous mistake" for Panetta to accede to President Obama's proposal to carve $400 billion from the defense budget.

"While there are substantial savings to be found in the defense budget, hundreds of billions cannot be cut without impairing our security," Rumsfeld said. "Mr. Gates has said that he's already made the 'easy' cuts, yet there are serious questions whether some of them ... leave America ill-prepared for a conventional conflict and erode the strong deterrent necessary to prevent it."
Posted by: Steve White || 07/04/2011 00:00 || Comments || Link || E-Mail|| [6465 views] Top|| File under:
DOJ careless with CAIR
A public interest group that investigates and prosecutes government corruption has sued the Justice Department for failing to respond to questions about why it won't prosecute a radical Islamic group and one of its co-founders.

Judicial Watch says special agents of the FBI and prosecutors at the U.S. Attorney's Office in Dallas, Texas, have urged Attorney General Eric Holder to prosecute the Council on American-Islamic Relations (CAIR) and its co-founder, Omar Ahmad, for his link to the terrorist group Hamas.
Posted by: Eohippus Phater7165 || 07/04/2011 00:00 || Comments || Link || E-Mail|| [6458 views] Top|| File under:
Some Prisoners 'Asked to Stay in Gitmo' Rather than Go Home
There's just no pleasing some people...

Former Army Gitmo prosecutor Kyndra Rotunda told CNSNews.com that some prisoners at Guantanamo Bay have asked to stay there in U.S. custody rather than be released to return to their home countries.'

"Interestingly, some detainees were offered release, and asked to stay in Gitmo. They prefer captivity in Gitmo to freedom in their own countries!" Rotunda told CNSNews.com by e-mail.

Far from being tortured, as some protestors outside the White House alleged last week, Rotunda said prisoners at Gitmo are allowed to take classes (with some even receiving "home-schooling"), can read Harry Potter books in Arabic and are given their choice of athletic shoes for playing sports. What's more, the Defense Department has even flown in special fruits and nuts for detainees to observe Ramadan, Rotunda said, although the detainees' request for a goat to be sacrificed was declined--in deference to PETA.


It's a life that beats being a house-boy in Peshawar, waiting to be volunteered into being a splodydope or getting rogered by the head cheese just because he can, and wants to.

"Most Gitmo detainees live in group housing with open bays and about 10 people to a bay," she said.

"They are outside of their housing bays for up to 12 hours a day. During that time, they can take classes, visit the library--which has over 5,000 titles, including the Harry Potter series translated into Arabic, which are very popular--exercise, check out movies or games, play sports--detainees can chose from a selection of athletic shoes--or even visit the computer lab."

Rotunda, who served as a prosecutor in the Army Judge Advocate General's (JAG) office while stationed at Gitmo, is now a civilian who teaches military and international law at Chapman University Law School in Southern California and lectures at the University California at Berkeley. The author of "Honor Bound: Inside the Guantanamo Trials," a book about her experiences at Gitmo, Rotunda said she recently learned about one detainee who asked, through his lawyer, "for an academic course offering that was more closely tailored to his educational interests and needs."

"The Pentagon responded affirmatively and assigned lawyers to 'home-school' this detainee," she said. "These lawyers regularly travel from Washington, D.C., to Guantanamo Bay to tutor the detainee--carefully following a curriculum that was agreed upon by the Pentagon and the detainee's lawyer."

Rotunda said that while most detainees live in open bays and "enjoy a lot of flexibility and freedom of movement," a small handful of detainees (including those awaiting trial), live in a brick and mortar prison, which, she said, is modeled after a prison in Indiana.

"They have fewer freedoms and privileges, but the conditions meet U.S. standards," according to Rotunda.

But all detainees are allowed to freely exercise their religion, the former Army prosecutor said. In fact, the U.S. goes out of its way to host events to mark important religious holidays.

Last week, activists wearing black hoods, protested outside the White House, claiming in a news release that the Obama administration was culpable for the "ongoing torture, mistreatment and indefinite detention of troops at Guantanamo Bay."

"Black hoods that are now emblematic of the policies of torture and abuse that the Obama administration inherited from President Bush and has further entrenched," the group Witness Against Torture said in the press release.

But professor Rotunda said detainees at Gitmo do not wear black hoods and denied that torture had occurred at Guantanamo Bay. "We know that some detainees were water-boarded by the CIA," the former Army major said. "However, nobody was ever water-boarded at Guantanamo Bay, or at the hands of U.S. soldiers. Guantanamo Bay has undergone several investigations and all have reached the same conclusion--that detainees were not water-boarded or otherwise tortured in Gitmo.

She added: "After assuming office, President Obama launched yet another investigation, which resulted in a finding that the prison camp in Guantanamo Bay, in fact, fully complied with the Geneva Conventions."

Rotunda points out that the detainees the U.S. is holding in Gitmo are not domestic criminals but enemy combatants.

"The U.S. holds detainees in Gitmo who are 'enemy combatants,' which essentially means that they took up arms against the U.S.," she said.

"International Law requires a hearing, which affords very basic procedural protections," she said. "The U.S.--without any legal obligation to do so--has adopted procedural protections that exceed what International Law and the Geneva Conventions require."

In fact, every detainee receives a hearing--called a Combatant Status Review Tribunal--before being detained. "Additionally, each detainee then receives an annual hearing--called an Annual Review Board--which is essentially a yearly parole board," she said.

"The U.S. has released hundreds of detainees through the ARB Process," she said. "About 25 percent of the released detainees return to the battlefield to fight against U.S. forces.

"Releasing enemy combatants back to the battlefield during a time of war is unprecedented and extremely dangerous," Rotunda said. "Some claim that the U.S. releases too few detainees--I think it releases too many."
Posted by: Steve White || 07/04/2011 00:00 || Comments || Link || E-Mail|| [6462 views] Top|| File under:
India-Pakistan
Pakistan's attitude towards terror has altered: Rao
NEW DELHI: Pakistan's attitude towards tackling terrorism has "altered", a "concrete" development that India should take note of, Foreign Secretary Nirupama Rao said in an interview with an Indian news channel.

"I think the prism through which they see this issue has definitely been altered," Rao told Karan Thapar on "Devil's Advocate" programme on CNN-IBN. She was replying to a question on whether India saw a change in Pakistan's attitude towards terrorism during the recently concluded foreign secretary-level talks. Asked whether it was a positive development, Rao said it was an outcome that India must take note of. "I think when they speak of the fact that non-state elements in this relationship need to be tackled, that we must look at safe havens and sanctuaries, that we must look at fake currency, we must look at all the aspects that are concerned with the business of terror, I think that is a concrete development," she said.

Rao, however, said she would not expect Pakistani officials to talk about the strategic link between the Pakistani state and militancy and terror. Asked that the Indian government has now decided that it can no longer refuse talks, needs to engage with Pakistan in the hope that engagement will produce results, Rao said it is a very realistic approach in dealing problems with Pakistan. "I think the decision to re-engage with Pakistan and to talk about the issues that divide us, that created a gulf between us that reduce the trust deficit as the two prime ministers said, is a very realistic approach in dealing problems with Pakistan.

She said India has "adequately communicated" to Pakistan that it expects to see progress in the 26/11 trial and "we need concrete results". "I have said it and I say it again we do need closure on all these issues. These are issues of paramount concern to India and very legitimately so. And I think Pakistan is fully aware of this.

Asked whether her Pakistani counterpart Salman Bashir accepted the revelations made by Mumbai attacks case accused David Headley in a Chicago trial court, Rao said the strategic link between the Pakistani state and militancy and terror needed to be broken. "Well, he is not going to say that in so many words to me. I think it would be unrealistic for me to expect that the foreign secretary of Pakistan is going to say that," she said when asked whether Bashir admitted to the strategic link between the Pakistani state and terror outfits.

Rao said she did discuss Headley's revelations about ISI involvement in Mumbai attacks and told Bashir that India wanted satisfactory answers on these linkages. "But let me say that the fact that we are discussing the threat, the scourge, the evil of terrorism and the fact that it has ramifications that extend into the entire region, I think is a development we must take note of," she said. The foreign secretary rejected suggestions that she was generous towards Pakistan.
Posted by: Steve White || 07/04/2011 00:00 || Comments || Link || E-Mail|| [6460 views] Top|| File under:
Iraq
U.S. envoy: Troop extension in Iraq is possible
BAGHDAD — The United States remains open to keeping thousands of troops in Iraq beyond the end of the year if asked, but will require Iraqi forces to provide them with greater security, the U.S. envoy to Iraq said Saturday.

Ambassador James F. Jeffrey told reporters at a roundtable in the capital that the Obama administration would consider a request to keep some of the roughly 46,000 U.S. troops here, but added, "We do need the Iraqi forces to help us secure our troops and, frankly, to secure themselves."

Most U.S. forces are scheduled to leave by year's end as part of a three-year security agreement, while about 17,000 U.S. diplomats and private contractors stay on.

But Iraq's top political leaders are expected to meet again this week to consider asking the United States to keep forces here into next year. Jeffrey would not say Saturday how many troops would be likely to remain. Warning of continued instability, Jeffrey said insurgent groups would be carrying out attacks across the country regardless of the U.S. military's presence.

"If we weren't around, they'd go after somebody else," he said. "We're target number one right now, but they'll find other targets. This is a problem that Iraq has to deal with."
Posted by: Steve White || 07/04/2011 00:00 || Comments || Link || E-Mail|| [6458 views] Top|| File under:
Call for int. intervention to stop Iranian border violations
BAGHDAD / Aswat al-Iraq: Deputy Parliament Speaker Aref Tayfour called for the intervention of international organizations and the European Union to seriously stop Iranian violations for Iraqi borders.

He expressed his astonishment for the U.S. silence on these violations, and urging the Iraqi government to take decisive measures to stop Iranian bombardments.


Not part of Bambi's narrative. Sorry...

In a statement issued by Parliament Media Center, Tayfour added that "these are in violation of international agreements and accords among neighboring countries."

Areas in southern Arbil province were the target for heavy artillery bombardment by the Iranian forces, which led to the immigration of residents of 20 Kurdish villages, according to local sources.
Posted by: Steve White || 07/04/2011 00:00 || Comments || Link || E-Mail|| [6458 views] Top|| File under:
Israel-Palestine-Jordan
IAF, Greece complete joint helicopter training
2-week joint session held at Greek base to train in "unfamiliar terrain"; goal to increase cooperation with foreign air forces, says IDF commander.


No comment on the subject from Turkey, with whom the IAF used to do joint training, before they realized the Israelis were icky Juices.

In another sign of the growing ties between Israel and Greece and alongside both countries efforts to stop a flotilla of ships from sailing to the Gaza Strip, the Israeli and Greek Air Forces completed two weeks of joint training on Monday.

The training was held at the Larisa Air Force Base in Greece and the IAF sent three helicopter squadrons -- Squadron 124 and 123 which fly Black Hawk transport helicopters and Squadron 113 which flies Apache Longbow attack helicopters.

Israel and Greece have held a number of joint air maneuvers in recent years ever since the IAF got locked out of Turkey due to the deterioration in political ties following Operation Cast Lead against Hamas in the Gaza Strip in 2009. "The purpose of the exercise is to train in unfamiliar terrain," explained Brig.-Gen. Yoav, commander of the IAF's Palmahim Base where the squadrons are based. "The second goal is to increase our cooperation with foreign air forces."

In addition to the helicopter training, the IAF also sent its 669 Search and Rescue Unit to Greece for joint training with its Greek counterpart.

Additional deployments are scheduled later this year in Sardinia and Romania, where the IAF is expected to return for joint maneuvers later this summer for the first time since six servicemen were killed in a helicopter crash in the Carpathian Mountains last July. IAF C-130 Hercules transport aircraft will fly to Romania for joint maneuvers in August. IAF commander Maj.-Gen. Ido Nehushtan is also scheduled to fly to Romania later this year for a joint memorial service for the servicemen who were killed.
Posted by: trailing wife || 07/04/2011 13:08 || Comments || Link || E-Mail|| [6458 views] Top|| File under:
As donations dry up, PA forced to cut June paychecks, poor darlings
Civil employees face halved salaries, to be deposited in bank account later this week; PM Fayyad blames donor countries for crisis.

Facing financial difficulties, the Palestinian Authority will pay only half salaries to its civil servants for June, PA Prime Minister Salam Fayyad announced on Sunday. The half salaries will be deposited into the employees' bank accounts on Wednesday.

Fayyad attributed the crisis to failure of donor countries to meet their financial obligations to the Palestinians. He noted his government has nevertheless succeeded in reducing its reliance on international aid to less than one billion dollars a year. In the past, he said, the PA government used to get nearly two billion dollars a year from the international community.

Fayyad said the PA was now conducting consultations with Palestinian banks to persuade them not to collect full loan payments from civil servants.

He said the PA government preferred to pay half salaries than postpone the payments entirely. "We've reached a point where we can no longer delay the salaries or take loans from the banks," Fayyad said. "That's why we decided to pay half salaries with the hope that the employees would display understanding."

Fayyad said the main reason behind the financial crisis in the PA was failure of the international community to provide funds. He said that last year the PA's deficit reached $100 million. Since the beginning of this year, the deficit has reached $30 million each month, he said.

Fayyad said international aid to the PA has dropped by nearly one-third. In the last month, the PA received $331 million out of $900 million that it was expecting from the international community, he said, adding this does not bode well for the second half of the year for the Palestinians.


We're the Palestinians -- you owe us, dammit!

He called on donor countries to quickly provide the needed funds to help the PA.
Posted by: trailing wife || 07/04/2011 10:02 || Comments || Link || E-Mail|| [6462 views] Top|| File under:
Dupe entry: Palestinian PM: government employees will only be paid half their salaries this month
The Palestinian prime minister says government employees will only be paid half of their salaries this month because international donors are not making good on their pledges.

Salam Fayyad said Sunday donors had pledged 970 dollars million for this year's budget, but have only come through with around of third of that - about 330 million. He added much of the shortfall comes from Arab countries
Posted by: tipper || 07/04/2011 06:05 || Comments || Link || E-Mail|| [6458 views] Top|| File under:
Dupe entry: Palestinian PM: government employees will only be paid half their salaries this month
The Palestinian prime minister says government employees will only be paid half of their salaries this month because international donors are not making good on their pledges.

Salam Fayyad said Sunday donors had pledged 970 dollars million for this year's budget, but have only come through with around of third of that - about 330 million. He added much of the shortfall comes from Arab countries
Posted by: tipper || 07/04/2011 06:05 || Comments || Link || E-Mail|| [6459 views] Top|| File under:
Hamas blames Fatah for reconciliation delay
Hamas said on Sunday the rival Fatah faction of President Mahmud Abbas is delaying moves to seal reconciliation by insisting on keeping Salam Fayyad as prime minister.

In early May the two sides signed a unity deal in Cairo and have met twice since to discuss the formation of an interim government, but follow up talks with Abbas and Hamas chief Khaled Meshaal have been put on hold. The talks have reportedly stalled over the prime minister post. Abbas and his Fatah movement want to keep Fayyad, despite strong objections from Hamas.

'The delay in the national reconciliation agreement between Fatah and Hamas stems from our brothers in Fatah,' Izzat Al Risheq, member of the Hamas political bureau based in Damascus, told AFP.

'We are waiting for them to come back to the negotiating table to put in place what was planned in this agreement and to make rapid progress on all issues, notably the choice of prime minister,' he added. 'No one should create a negative atmosphere lest we find ourselves in a deadlock.'

Fatah has officially announced its support for Fayyad as prime minister of an government composed of independents, which must organise elections by May 2012, but Hamas has rejected his candidacy, saying it wants somebody from Gaza.

Palestinian chief negotiator Saeb Erakat said on Wednesday the Hamas-Fatah talks were not in an impasse and that Abbas was 'making every possible effort' to form a government.
Posted by: Steve White || 07/04/2011 00:00 || Comments || Link || E-Mail|| [6458 views] Top|| File under:
Greece offers aid after flotilla ban
Greece, meanwhile, offered to ferry humanitarian aid to the Palestinian Authority on Sunday after banning a pro-Palestinian flotilla bound for Gaza from departing from its ports and arresting the captain of one of the boats.

In a telephone call with Palestinian President Mahmoud Abbas on Sunday, Greek Prime Minister George Papandreou offered to ferry the humanitarian aid, mainly food and medicines, to Gaza in cooperation with the United Nations.

"President Mahmoud Abbas considered the proposal positive and expressed his support," said a statement by the prime minister's office. There might be additional aid from Greece in addition to the supplies that would have gone on the flotilla.

Greek authorities said on Friday that ships destined for Gaza were prohibited from leaving Greek ports — even though they would be sailing into international waters. Greece offered no formal justification for the move.

In a separate statement released on Sunday, Greece's Foreign Ministry said the Greek ban was imposed because of safety concerns and in line with a UN request and EU recommendations.
Posted by: Steve White || 07/04/2011 00:00 || Comments || Link || E-Mail|| [6459 views] Top|| File under:
Israel targets top rabbis for anti-Arab incitement
You never read about Saudi Arabia, Egypt or Iran targeting a top imam for anti-Jewish incitement...

JERUSALEM: Israeli police briefly detained a leading rabbi on Sunday as part of a widening probe into a treatise suspected of inciting the murder of Arabs.

The investigation has pitted authorities in the Jewish state against far-right West Bank settlers and has led to scuffles outside government institutions in Jerusalem and a sit-down protest that choked off the main highway to Tel Aviv.

Rabbi Yaacov Yosef was seized by detectives on his way back from morning prayers, witnesses said, in a tactic similar to the arrest last week of a senior West Bank rabbi whose followers responded with street protests.

"They commandeered the car and took it away, together with my dad, to an undisclosed destination," Yosef's son Yonatan told Israel Radio. The rabbi was freed after an hour, police said.

The clerics had ignored a police summons to be questioned over endorsements for "The King's Doctrine," a book written by a more obscure settler rabbi offering justifications from scripture for killing innocent gentiles during religious war.

Israeli security officials fear such edicts could fuel Jewish attacks designed to scupper the eviction of settlers from occupied land they regard as theirs by biblical birthright but where Palestinians, with international support, seek statehood.

A police spokesman said Yosef had been interrogated in connection with "incitement to racism and violence" before being let go. Dov Lior, chief rabbi for the hardcore settlement of Kiryat Arba, was similarly questioned and released last week.

"It must be made unequivocally clear that we are a state of law and that no one is above the law," Deputy Prime Minister Dan Meridor told Israel's Army Radio. The King's Doctrine, he said, is "a book that in an ugly, racist manner appears to permit, in certain ways and under certain circumstances, the killing of a person because he is not Jewish ... This is outrageous and demands a response."

In statements carried by Israeli media, the rabbis and their representatives have not openly called for sectarian bloodshed. But they have been dismissive of Israel's authority to rein them in — which, coupled with the pace of police actions, has prompted some political commentators to warn of a dangerous drift between state and synagogue.

Yosef's father, Rabbi Ovadia Yosef, is mentor to Shas, the powerful religious party that is junior partner in Prime Minister Benjamin Netanyahu's conservative coalition government.

Amram Yosef, another son of the detained rabbi, said his father had refused to undergo police questioning voluntarily because "he will not permit the Bible to be investigated."

"He wanted it to be forced on him. He was calm. He expected it," Amram Yosef said, adding: "I believe we will be seeing demonstrations over the course of the day."

The other son, Yonatan, said police should focus instead on "all of those professors and doctors" — a reference to critics of the religious right from among Israel's secular majority.
Posted by: Steve White || 07/04/2011 00:00 || Comments || Link || E-Mail|| [6458 views] Top|| File under:
King Shuffles Jordan Cabinet - Again
JERUSALEM - With antigovernment demonstrations growing across Jordan in recent weeks, King Abdullah II approved a cabinet shuffle on Saturday that brought in a number of new officials, notably the interior minister, but the public's anger over accusations of corruption seemed unlikely to subside.

The deposed interior minister, Saad Hayel Srour, had been a focus of the protesters' anger both because he was thought to be responsible for the use of excessive force by the police against demonstrators and because he allowed a wealthy businessman serving a prison term for corruption to leave the country, ostensibly for medical treatment.

Thousands of Jordanians demonstrated on Friday in the cities of Irbid, Maan, Karak and Tafileh, in addition to the capital, Amman, demanding transparency and an end to corruption. The number of participants has been inching up in recent weeks, organizers and witnesses said, and the slogans have taken on a notable harshness.

The demonstrations began in January as unrest spread across the Arab world. The king responded quickly by changing the prime minister and much of his cabinet and promising a dialogue with opposition groups, including the Muslim Brotherhood.

He has spent time addressing the public and visiting parts of the kingdom, and he recently vowed that the prime minister would be elected in the future rather than appointed. The focus of the dialogue and new legislative and legal frameworks has been on electoral reform.

But the core of the demonstrations has never been as much about democracy as about corruption and social justice. Some months ago, a multimillionaire businessman, Khaled Shaheen, was permitted to leave prison to fly to the United States for an operation thought too complicated to perform in Jordan. Shortly thereafter he was spotted eating lunch in London in apparently fine health, never having gone to the United States.


Bet the doctors only gave him 'three months' to live, huh...

The public was incensed. Prime Minister Marouf al-Bakhit fired his justice and health ministers over the scandal, but popular focus remained on Mr. Srour, the interior minister.

The royal court had argued that the attention on corruption was misplaced and gave the kingdom a bad name as it tried to attract foreign investment. A new law was proposed to make it a crime to falsely accuse someone of corruption. That proposal and others, as well as the trashing of the office of the French news agency, presumably by government loyalists, after it reported on a demonstration against the king, led the information minister to resign in protest last month.


Similar to the Alien and Sedition Law, which also didn't work very well.

The cabinet announced on Saturday includes new ministers of health, justice and information, in addition to the new interior minister.

But it remained far from clear that protesters would be placated.

"Anyone who thinks that this quiet means the end of protests is mistaken," Amer Sabayleh, a professor of political science at the University of Jordan, said in a telephone interview. "Reform in the minds of most Jordanians is fighting corruption. The palace needs to promote a tsunami of change in words, politics and personnel."
Posted by: Steve White || 07/04/2011 00:00 || Comments || Link || E-Mail|| [6461 views] Top|| File under:
Pay Cut for Paleo Authority Employees
The Palestinian prime minister says government employees will only be paid half of their salaries this month because international donors are not making good on their pledges.

Salam Fayyad said Sunday donors had pledged 970 dollars million for this year's budget, but have only come through with around of third of that - about 330 million. He added much of the shortfall comes from Arab countries.


Over 50% of the Paleo economy is based on foreign aid which of course makes them a great candidate for independence via a UN Assembly Resolution: note also the lack of Arab support -- the Gulf States in particular are not so big fans of the Paleos
Posted by: Lord Garth || 07/04/2011 00:00 || Comments || Link || E-Mail|| [6459 views] Top|| File under:
Who's in the News
77
[untagged]
2
TTP
1
Taliban
Bookmark
E-Mail Me
The Classics
The O Club
Rantburg Store
The Bloids
The Never-ending Story
Thugburg
Gulf War I
The Way We Were
Bio
Merry-Go-Blog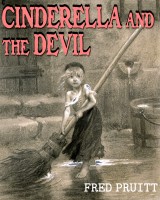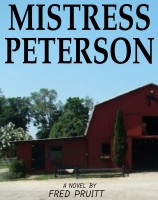 On Sale now!


A multi-volume chronology and reference guide set detailing three years of the Mexican Drug War between 2010 and 2012.

Rantburg.com and borderlandbeat.com correspondent and author Chris Covert presents his first non-fiction work detailing the drug and gang related violence in Mexico.

Chris gives us Mexican press dispatches of drug and gang war violence over three years, presented in a multi volume set intended to chronicle the death, violence and mayhem which has dominated Mexico for six years.
Click here for more information


Meet the Mods
In no particular order...


Steve White
Seafarious
Pappy
lotp
Scooter McGruder
john frum
tu3031
badanov
sherry
ryuge
GolfBravoUSMC
Bright Pebbles
trailing wife
Gloria
Fred
Besoeker
Glenmore
Frank G
3dc
Skidmark
Alaska Paul



Better than the average link...



Rantburg was assembled from recycled algorithms in the United States of America. No trees were destroyed in the production of this weblog. We did hurt some, though. Sorry.
35.170.64.36

Help keep the Burg running! Paypal: