French Reporters Freed in Afghanistan Head Home
[An Nahar] Two French television journalists were flying home Thursday from Afghanistan after spending 18 months as Taliban prisoners and becoming the longest held Western hostages in the war-torn nation.

Cameraman Stephane Taponier and

news hound

Herve Ghesquiere of state network

La Belle France

3 were seized in November 2009 in the mountains of Kapisa, an unstable region east of the Afghan capital Kabul.

The two were expected at Villacoublay air base outside

Gay Paree

on Thursday around 8:00 am (06:00 GMT) to be reunited with their families, a French embassy official in Kabul told Agence

La Belle France

Presse.

They were "surprisingly well, both physically and mentally", the official added.

Ghesquiere's overjoyed partner Beatrice Coulon said: "Obviously, I'll be there to welcome them."

"It's a shock. Hearing about it like this, it's hard to talk," added Taponier's brother Stephane.

"It's wonderful," declared Taponier's mother Arlette. "I know that they're free, I don't know much else," she told AFP after being given the news by President Nicolas Sarkozy's


...23rd and current President of the French Republic and ex officio Co-Prince of Andorra. Sarkozy is married to singer-songwriter Carla Bruni, who has a really nice birthday suit...


office.

To a chorus of cheers, Prime Minister Francois Fillon told parliament earlier that the freed hostages were in the hands of French forces at a base in Tagab, Afghanistan.

"Our two hostages are in good health," he said, paying tribute to French forces and agents serving in Afghanistan as part of the NATO


...the North Atlantic Treaty Organization. Originally it was a mutual defense pact directed against an expansionist Soviet Union. In later years it evolved into a mechanism for picking the American pocket while criticizing the style of the American pants...


-led coalition.



La Belle France

has nearly 4,000 troops in Afghanistan fighting against the Taliban, alongside a much larger U.S. force and contingents from European allies and Canada.

In a statement, Sarkozy's office said: "The president is delighted at the liberation of our two compatriots, Stephane Taponier and Herve Ghesquiere, as well as their interpreter Reza Din."

The abduction had been claimed by the Taliban, the hardline Islamist group that ruled Afghanistan until a US-led invasion in 2001, now in revolt against the Kabul government. The guerrillas accused the journalists of spying.

"We congratulate the journalists themselves as well as the French government and the French nation," Siamak Heravi, a

front man

for President Hamid Maybe I'll join the Taliban Karzai,
... A former Baltimore restaurateur, now 12th and current President of Afghanistan, displacing the legitimate president Rabbani in December 2004. He was installed as the dominant political figure after the removal of the Taliban regime in late 2001 in a vain attempt to put a Pashtun face on the successor state to the Taliban. After the 2004 presidential election, he was declared president regardless of what the actual vote count was. He won a second, even more dubious, five-year-term after the 2009 presidential election. His grip on reality has been slipping steadily since around 2007, probably from heavy drug use...
told AFP in Kabul. "This is an achievement ... we welcome their release."

In January, al-Qaeda leader the late Osama bin Laden
He's dead, Jim!
threatened

La Belle France

in an audio tape message and said that the journalists' release would depend on

La Belle France

withdrawing soldiers from Afghanistan.

Bin Laden was killed in a U.S. commando raid in Pakistain in May, and Sarkozy announced last week that "several hundred" French troops would be withdrawn from Afghanistan before the end of the year in line with US pullouts.

There was no immediate word, however, on why the kidnappers had decided to release the men and whether

La Belle France

had many any concessions.

Foreign Minister Alain Juppe insisted that

La Belle France

does not pay ransom for hostages.

Juppe said Afghanistan's President Hamid Karzai had helped

Gay Paree

secure the return of Taponier and Ghesquiere.

Juppe also sought to clear up confusion over the fate of two Afghan assistants captured with the French crew when they were ambushed on a road east of Kabul while covering the guerrilla war being fought in the region.

"The two other helpers were freed some time ago, but this was not made public," Juppe explained, citing the need for secrecy in resolving hostage situations.

The pair's release brought relief to French media colleagues, some of whom shed tears of joy when they heard the news at a pre-planned vigil held in

Gay Paree

to draw attention to their plight.

French officials appealed for the release of other

kidnapped Frenchies

still thought to be held by

gang

s around the world.

Three French aid workers -- two women and a man -- were kidnapped last month in Yemen's lawless Hadramut province.

Four French expatriates working for the nuclear firm Areva and one of its subcontractors have been held hostage in the Sahara by al-Qaeda's North African affiliate AQIM since September 2010. A female hostage was released.

A French agent from the DGSE foreign intelligence service, identified by the pseudonym Denis Allex, has been held in Somalia by Islamist Islamic fascisti since he was kidnapped from his Mogadishu hotel in July 2009.


Posted by: Fred || 07/01/2011 00:00 || Comments || Link || E-Mail|| [278 views] Top|| File under: Taliban
Kabul Bank Former Executives Arrested
[Tolo News] Two former executives of the Afghan leading private bank, Kabul Bank, have been

incarcerated

on Wednesday, Officials said on Thursday.

According to Afghan deputy attorney general Rahmatullah Nazari, the former executives of Kabul Bank Sherkhan Farnood and Khalilullah Frozi were

incarcerated

on Wednesay in connection with the crisis that nearly caused the bank to collapse last year.

Mr Nazari has said the two are being held at the Attorney General's Office for investigation, but he has not specified that charges against them.

The arrests are the first to be made after the bank's huge losses were exposed in August last year.

It is believed that the international community may welcome the move, as some international aid to Afghanistan was put on hold over the bank crisis.

According to auditors some $900 million in loans were made to insiders with little or no collateral and even no repayment plan.

Meanwhile,


...back at the bake sale, Umberto's Mom's cannoli were a big hit...


Head of Afghanistan's Central Bank (DAB) Abdul Qadir Fitrat who recently

decamped

the country and announced his resignation in Washington has also been accused of taking millions in bribes to overlook the bank fraud.

Mr Fitrat has claimed to have made efforts to expose the fraud for which he faced threats in Kabul.

He has said he will not return to Afghanistan over fears of threats against his life.

Deputy Attorney General said the two former executives of Kabul Bank are presently

in jug

of Kabul detention facility and that they will soon be taken to attorney general detention facility.

"Because we didn't want the case of Mr Fitrat to get repeated, and in order to prevent these two from fleeing the country, they were

incarcerated

yesterday and are now in Kabul detention facility,"

The fleeing governor of Afghanistan's Central Bank has also been accused by President Karzai's brother, Mahmoud Karzai, and other shareholders of Kabul Bank of having role in the crisis in the bank.

Mahmoud Karzai has called on the United State to refuse to support Mr Fitrat.

"Kabul Bank management was paying them money so they could stop reporting the issue. And after the reports reached the Attorney General's office, he

decamped

the country saying his life was in danger and he was threatened. It is all a big lie," Mahmoud Karzai said.
Posted by: Fred || 07/01/2011 00:00 || Comments || Link || E-Mail|| [262 views] Top|| File under:
Africa North
Gadhafi threatens attacks in Europe if NATO air war continues
Libyan leader Moammar Gadhafi threatens attacks in Europe if NATO continues its air campaign against his forces.

Gadhafi issued the warning in an address by telephone that was played to thousands of supporters in Tripoli's main square, the Associated Press reports.

The Libyan leader says that if NATO doesn't end its attacks, "we can decide to treat you in a similar way."

NATO began its airstrikes in March after a popular uprising turned into a civil war.

"If we decide, we can also move it (the fight) to Europe," Gadhafi said.

"We advise you to retreat before you face a catastrophe," Gadhafi said before a flag-waving crowd, Reuters reports.

"I advise you to ground your planes ... and to hold discussions with the Libyan people," Gadhafi said.
Posted by: tipper || 07/01/2011 15:28 || Comments || Link || E-Mail|| [327 views] Top|| File under:
USAF, Navy still flying Libya missions
Apparently President Bambi hasn't been telling us the whole truth...

United States Air Force and Navy aircraft are still flying hundreds of strike missions over Libya despite the Obama administration's claim that American forces are playing only a limited support role in the NATO operation.

An Africa Command (AFRICOM) spokeswoman confirmed Wednesday that since NATO's Operation Unified Protector (OUP) took over from the American-led Operation Odyssey Dawn on March 31, the U.S. military has flown hundreds of strike sorties. Previously, Washington had claimed that it was mostly providing intelligence, surveillance and reconnaissance (ISR) and tanker support to NATO forces operating over Libya.


I thought President Bambi told us that we weren't flying combat missions.

"U.S. aircraft continue to fly support [ISR and refueling] missions, as well as strike sorties under NATO tasking," AFRICOM spokeswoman Nicole Dalrymple said in an emailed statement. "As of today, and since 31 March, the U.S. has flown a total of 3,475 sorties in support of OUP. Of those, 801 were strike sorties, 132 of which actually dropped ordnance."

A White House report on Libya sent to Congress on June 15 says that "American strikes are limited to the suppression of enemy air defense and occasional strikes by unmanned Predator UAVs against a specific set of targets." The report also says the U.S. provides an "alert strike package."


Which apparently are dropping ordnance. Bambi never mentioned that.

Dalrymple named the Air Force's F-16CJ and Navy's EA-18G Growler electronic attack aircraft as the primary platforms that have been suppressing enemy air defenses.

However, those F-16s are not solely drawn from units based in Spangdahlem, Germany, or Aviano, Italy. The service has reportedly deployed U.S.-based units to Europe to conduct these operations.

The AFRICOM spokeswoman did not address why U.S.-based units were deployed for the mission.

The Navy's Growlers are based at Whidbey Island, Wash.

However, those may not be the only strike aircraft flying over Libya. Last week, Air Force F-15E crews attending the Paris Air Show, along with their public affairs officer, said they could not talk about their activities in Libya during Odyssey Dawn because they are not able to comment on "current operations."

AFRICOM couldn't immediately say when the last U.S. strike sortie over Libya was flown.

The fact that the U.S. is conducting strike missions over Libya should not come as a surprise, said retired Air Force Lt. Gen. David Deptula, the service's former intelligence chief.

"It's no surprise to me that we've been participating, because we're a member of NATO," Deptula said.

What is different now, he said, is that sorties are planned differently under NATO control. Deptula said it is not particularly surprising that additional units would be brought in to support those operations.

The White House declined to comment on how 801 strike sorties constitutes "limited" involvement, but Harold Koh, a State Department legal adviser, said in testimony before the Senate Foreign Relations Committee on Tuesday that "when U.S forces engage in a limited military mission, that involves limited exposure for U.S. troops, and limited risk of serious escalation, and employs limited military means, we are not in the kind of hostilities of the kind envisioned by the War Powers Resolution."

He said there have been "no active exchanges of fire with hostile forces" despite AFRICOM's statement that weapons had been dropped during 132 sorties.

Most air assets involved in the campaign are reconnaissance aircraft, including the U-2 high-altitude spy plane, E-8 Joint Surveillance Target Attack Radar System ground surveillance aircraft and the Navy's P-3C Orion maritime patrol aircraft. The U.S. provides nearly 70 percent of the NATO operation's ISR capacity, according to the White House report.


Because the Euros don't have intel aircraft. You'd think they would want to fix that but apparently they don't. Think of the lost opportunity for EADS.

Additionally, the Air Force is still providing EC-130J aircraft to the operation to conduct psychological warfare operations by broadcasting coercive messages. The remaining aircraft operating in the theater are aerial refueling tankers, including KC-10s and KC-135s. The U.S. also provides the majority of the alliance's tanker capability.


Wearing down our tankers. Where is the M-400 EADS tanker?
Posted by: Steve White || 07/01/2011 11:40 || Comments || Link || E-Mail|| [265 views] Top|| File under:
Dupe URL: Obama U.S. shifts to closer contact with Egypt Islamists
BUDAPEST - The United States will resume limited contacts with Egypt's Muslim Brotherhood, Secretary of State Hillary Clinton confirmed on Thursday, saying it was in Washington's interests to deal with parties committed to non-violent politics.


Limited until the Muslim Brotherhood seizes power; then full contact. Obama is sending a subtle signal here; this is what he wants to see happen.

While Clinton portrayed the administration's decision as a continuation of an earlier policy, it reflects a subtle shift in that U.S. officials will be able to deal directly with officials of the Islamist movement who are not members of parliament.

The move, first reported by Reuters on Wednesday, is likely to upset Israel and its U.S. supporters who have deep misgivings about the Brotherhood, a group founded in 1928 that seeks to promote its conservative vision of Islam in society.
Under president Hosni Mubarak, a key U.S. ally, the Brotherhood was formally banned, but since the ousting of the secular former general by a popular uprising in February, the Islamists are seen as a major force in forthcoming elections.

"We believe, given the changing political landscape in Egypt, that it is in the interests of the United States to engage with all parties that are peaceful, and committed to non-violence, that intend to compete for the parliament and the presidency," Clinton told reporters at a news conference.

"Now in any of those contacts, prior or future, we will continue to emphasize the importance of and support for democratic principles and especially a commitment to non-violence, respect for minority rights, and the full inclusion of women in any democracy," she added.

Clinton would not say whether the Obama administration had already begun such contacts or at what level it planned to deal with the group.

On Wednesday, a senior U.S. official disclosed the decision to Reuters, saying that where U.S. diplomats previously dealt only with group members in their role as parliamentarians, a policy he said had been in place since 2006, they will now deal directly with Brotherhood officials.

In Cairo, a spokesman for the Islamist group said it would welcome any formal contacts with the United States as a way to clarify its vision, but no such contacts have yet been made.


Since it gives them everything they want: special status, the ability to choke and demoralize the opposition, and legitimacy around the world.

"We welcome such relationships with everyone because those relations will lead to clarifying our vision. But it won't include or be based on any intervention in the internal affairs of the country," spokesman Mohamed Saad el-Katatni told Reuters.

"Until now no contacts have been made with the group or the party," said Katatni, who is also secretary-general of the Brotherhood's new Freedom and Justice political party. "This relationship will clarify our general views and our opinion about different issues."

There is no U.S. legal prohibition against dealing with the Muslim Brotherhood itself, which long ago renounced violence as a means to achieve political change in Egypt and which is not regarded by Washington as a foreign terrorist organization.


Did they renounce violence using English or Arabic?

But other sympathetic groups, such as Palestinian Hamas, which identifies the Brotherhood as its spiritual guide, have not disavowed violence against the state of Israel.

The result has been a dilemma for the Obama administration. Former officials and analysts said it has little choice but to engage the Brotherhood directly, given its political prominence after the fall of Mubarak.

Clinton sought to play down the shift, which former U.S. diplomats viewed as all but inevitable given the group's political heft and the fact that with parliament dissolved after Mubarak's toppling, U.S. diplomats had to find another way to justify dealing with Brotherhood officials.

"The importance here is that this is not a new policy, that it is one that we are re-engaging in because of the upcoming elections, but there will be certain expectations set and certain messages delivered," Clinton added. "We hope that the move toward democracy that is taking place in Egypt will actually result in the kind of inclusive, participatory political system that we would like to see."
Posted by: Steve White || 07/01/2011 00:00 || Comments || Link || E-Mail|| [267 views] Top|| File under:
Morocco prepares for vote on king's powers
[Al Jazeera] The final day of campaigning is under way in Morocco ahead of a referendum on curbing the near absolute powers of King Mohammed VI, who has offered reforms in the wake of pro-democracy uprisings in the Arab world.

Faced with protests modelled on those that ousted long-serving leaders in Tunisia and Egypt, the king announced the referendum this month with voters set to decide whether wide-ranging royal powers should be devolved to the prime minister and parliament.

Under a new draft constitution to be voted on Friday, the king would remain head of state, the military, and the Islamic faith in Morocco, but the prime minister, chosen from the largest party elected to parliament, would take over as head of the government.

Mohammed VI, who in 1999 took over the Arab world's longest-serving dynasty, offered the reforms after the youth-based February 20 Movement organised weeks of pro-reform protests that brought thousands to the streets.

The reforms fall short of the full constitutional monarchy many protesters were demanding and the movement has urged its supporters to boycott Friday's vote.

The reform plan has been hailed abroad, however, with the European Union


...the successor to the Holy Roman Empire, only without the Hapsburgs and the nifty uniforms...


saying it "signals a clear commitment to democracy".

The country's three biggest political parties -- the Justice and Development Party, an Islamist formation; the Socialist Union of Popular Forces (USFP); and the conservative Istiqlal party -- have also urged their supporters to vote "yes".

The February 20 movement has continued to hold protests, organised through websites such as Facebook and YouTube, since the reforms were announced and maintains they do not go far enough.

The movement has already called another demonstration for Sunday.

Analysts say there is little doubt the new constitution will be approved and the brief referendum campaign has been dominated by the "yes" side, with few signs of an organised "no" vote movement.

Thousands of supporters also

erupted into the streets

in major cities including Rabat and Casablanca on Sunday to back the reforms.

Along with changes granting the prime minister more executive authority, the new constitution would reinforce the independence of the judiciary and enlarge parliament's role.

It would also remove a reference to the king as "sacred", though he would remain "Commander of the Faithful" and it would say that "the integrity of the person of the king should not be violated."

The new constitution would also make Berber an official language along with Arabic -- the first time a North African country has granted official status to the region's indigenous language. According to the 2004 census, 8.4 million of Morocco's 31.5 million people speak one of the three main Berber dialects.
Posted by: Fred || 07/01/2011 00:00 || Comments || Link || E-Mail|| [266 views] Top|| File under:
Court delays Egypt brutality case verdict
[Al Jazeera] The trial of two Egyptian

coppers

charged over the death of Khaled Said, a 28-year-old man allegedly

beaten to death

in Alexandria a year ago, has been postponed until September 24, a judge told the court on Thursday.

Said died in June 2010, allegedly after being dragged out of an internet cafe by plain-clothes police and assaulted in the street, according to witnesses.

Pictures of his body, taken by his family in a morgue, caused public outrage that paved the way for Egypt's January 2011 uprising.

Young Egyptians used social media such as Facebook and Twitter to spread the message, and to coordinate protests in Cairo and Alexandria calling for an end to torture and impunity.

Facebook pages set up to express anger at Khaled Said's death would later be used to coordinate 'Day of Rage' protests on the streets of Cairo.



Al Jizz

's Ayman Mohyeldin speaking from Alexandria outside the courthouse, said that lawyers for Khalid's family submitted a new independent autopsy that could change the charges from manslaughter to torture and murder.

"If new charges are filed against the two

coppers

they could include torture and murder. which carries the death penalty. Under the current charges they would have been sentenced to seven to 15 years.

"But with the new charges they could face either life in prison or the death sentence."

Mohyeldin emphasised the presence of many protesters gathered in expectation of hearing a verdict because the trial had become an iconic symbol of the struggle of many young Egyptians.

"A year after his death, Khaled Said's family still wait for justice. His case highlights the widely shared belief that the Egyptian authorities are still not doing enough to deliver justice - not only for Khaled Said but for all those unlawfully killed and injured by the security forces during mass protests earlier this year," said Malcolm Smart, Director of Amnesia Amnesty International's Middle East and North Africa Programme.

"This belief is exacerbated by the slowness with which the authorities are handling trials of

coppers

accused of killing protesters during the uprising, when more than 800 died, and the fact that many of those facing trial have not been suspended from active duty and remain in positions where they can intimidate witnesses and subvert justice," he said.

Speaking to

Al Jizz

before the trial's postponement, Said's uncle, Ali El-Qassam, said: "We are anxious, but hopeful about the verdict.

"I know that everyone in the world will be following the outcome. I know the Egyptian youth will react to whatever outcome the verdict will be in a peaceful and civil manner that represents Egypt."
Posted by: Fred || 07/01/2011 00:00 || Comments || Link || E-Mail|| [252 views] Top|| File under:
Caribbean-Latin America
Chavez says he was treated for cancer
CARACAS - Venezuela's flamboyant socialist leader Hugo Chavez said on Thursday he had undergone a successful operation in Cuba to remove cancerous cells from a tumor and was on the road to full recovery.


He's toast, in other words...

The 56-year-old president looked grave and emotional in his first speech to the nation since surgery in Havana on June 10 that confirmed speculation he may have something serious.

"They confirmed the existence of a tumorous abscess, with the presence of cancerous cells, which required another operation to extract the tumor completely," he said, standing at a lectern by a Venezuelan flag and a painting of South American independence hero Simon Bolivar. "I deeply appreciate the demonstrations of solidarity by Venezuelans and other brotherly people."

Chavez gave no indication of when he would return to Venezuela and did not name a temporary substitute to lead the South American OPEC member nation of 29 million people.
Analysts say his prolonged absence could prompt infighting among his allies -- none of whom possess Chavez's charisma or national appeal -- and possibly bring calls for an early election by opposition parties gearing up for a 2012 poll.

Until Thursday, the official line had been that he was recovering well from an operation to remove a pelvic abscess and would return soon.

Chavez's ministers gave a joint appearance minutes after his speech ended, pledging to deepen his wide-reaching socialist reforms even in his absence and saying the government would remain united.

His government has canceled a July 5-6 summit coinciding with Venezuela's 200th anniversary of independence. That was a heavy blow for supporters who wanted the charismatic but authoritarian president -- who loves to grandstand at such big events -- back home in time for the national party.

"Uncertainty is now intensifying in Venezuela," said Diego Moya-Ocampos, a Venezuelan analyst at IHS Global Insight. "A prolonged absence by Chavez could encourage a likely political crisis of unprecedented levels."
Posted by: Steve White || 07/01/2011 00:00 || Comments || Link || E-Mail|| [340 views] Top|| File under:
Down Under
DIY jihad author seeks bail
A former cabin cleaner for Qantas imprisoned for writing a "do-it-yourself" terrorism jihad book could be released on bail within days.

Belal Saadallah Khazaal, 42, has been behind bars since September 2008, after a provincial Supreme Court found him guilty of making a document between September 20 and October 28, 2003 connected with assistance in a terrorist act, knowing of that connection.

He was sentenced to at least nine years behind bars. But this month the NSW Court of Criminal Appeal allowed an appeal against his conviction, and ordered a retrial. The retrial will likely go ahead in the next six to nine months, Justice Michael Adams told the Supreme Court today.

Khazaal's lawyer, Charles Waterstreet, urged Justice Adams to release Khazaal on bail for now, given that he had previously complied with "the most onerous bail conditions the court had ever granted" from June 2004 until he was jailed in September 2008.

The attorney said, "He was not allowed to use the internet, he was not allowed to use the phone without notice, he was not allowed to leave the house except for prayers, he was not allowed to mix with anyone other than his family."

Nevertheless, he had obeyed the bail conditions and had appeared for his trial. "Very rarely do you have a case of very serious charges and a compliance with bail for several years," said Waterstreet.

He claimed that Khazaal had been jailed in under maximum security conditions that were "one level down from Guantanamo Bay", and that his children needed to be with their father.

Appearing with an interpreter, Khazaal's brother-in-law agreed to put up his house as surety that Khazaal would meet his bail conditions. Khazaal's two brothers also agreed they would each undertake to deposit $200,000 as surety.
Posted by: ryuge || 07/01/2011 10:37 || Comments || Link || E-Mail|| [260 views] Top|| File under:
Europe
Greece bans all Gaza-bound ship from setting sail
Coastguard officials intercepted a US vessel Friday after it tried to defy a Greek ban on boats sailing to Gaza, as activists accused Israeli agents of a campaign harassment and sabotage.

The Audacity of Hope sailed without warning, leaving behind nine other boats supposed to be taking part in the 2011 international "Freedom Flotilla," after the Greek authorities announced their ban.

It was quickly intercepted by a coastguard boat with six masked, armed men on board.

As the news spread that the US boat had been stopped, activists slammed what they called an "out-sourcing of Israeli foreign policy."

The French "Boat to Gaza" organisation released a statement claiming that Israeli Prime Minister Benjamin Netanyahu had thanked Greece and other leaders around the world for their stand against the "provocative flotilla".

Activists have also blamed Israel for the sabotage of two of their boats and for a campaign of harassment and dirty tricks against activists.
Posted by: tipper || 07/01/2011 17:52 || Comments || Link || E-Mail|| [343 views] Top|| File under:
Spanish police arrest two jihadi terror fans
Police in Spain have arrested two men for praising jihadi terrorism and making public threats on the Internet. The arrests took place in Seville and the men were identified only as an Algerian imam and a Spaniard.

The Interior Ministry says they have been under investigation since September for promoting the re-conquest of al-Andalus Spain and the torturing and killing gays and Jews, and of advocating submission unequal treatment for women.
Posted by: ryuge || 07/01/2011 10:26 || Comments || Link || E-Mail|| [259 views] Top|| File under:
Man Grabs Sarkozy during Visit to Southern France
[An Nahar] A man grabbed French President Nicolas Sarkozy


...23rd and current President of the French Republic and ex officio Co-Prince of Andorra. Sarkozy is married to singer-songwriter Carla Bruni, who has a really nice birthday suit...


and was promptly wrestled to the ground by bodyguards on Thursday, television pictures showed.

The unidentified man seized Sarkozy by the jacket as he was greeting people gathered behind a barrier in the town of Brax, southwestern

La Belle France

, and pulled him forward, throwing the president off balance.

Sarkozy continued on his way as the man was restrained by security staff.

Police said later that a man was

in jug

in nearby Agen.

Sarkozy was in Brax for a meeting of local mayors.
Posted by: Fred || 07/01/2011 00:00 || Comments || Link || E-Mail|| [250 views] Top|| File under:
Home Front: WoT
Most CIA interrogation cases won't be pursued
Washington— The Justice Department has decided not to file criminal charges in the vast majority of cases involving the CIA's former interrogation, detention and kidnapping program.

In a statement to CIA employees on his last day as director, Leon E. Panetta said Thursday that after an examination of more than 100 instances in which the agency allegedly had contact with terrorism detainees, Assistant U.S. Atty. John Durham decided that further investigation was warranted in just two cases. Each of those cases resulted in a death.


Bambi finally sees the light -- alternately, he, Jarrett and Axelrod begin to see these cases as a distraction and anchor on the re-election campaign.

Panetta, who is to be sworn in as Defense secretary Friday, did not disclose specifics about those cases, but it has been widely reported that one involves Manadel Jamadi, who died in 2003 at Abu Ghraib prison in Iraq after he was beaten while being questioned in a shower by a CIA interrogator.

"Both cases were previously reviewed by career federal prosecutors who subsequently declined prosecution," Panetta said.


Which should have been the end of it, but Bambi was playing to his progressive base when he decided to prosecute all the CIA people.

Atty. Gen. Eric H. Holder Jr., who announced the CIA investigations in August 2009, followed Panetta's announcement with a statement that confirmed the decision but did not explain it.
Beyond the two detainee deaths, "the department has determined that an expanded criminal investigation of the remaining matters is not warranted," Holder said.

The announcements mean that no CIA officer will face prosecution in connection with interrogations that the agency's inspector general and a Justice Department official under former President George W. Bush concluded had exceeded what lawyers had authorized.

Panetta praised the decision not to file charges in most cases, as did Rep. Mike Rogers (R-Mich.), who chairs the House Intelligence Committee.

Army Gen. David H. Petraeus, who succeeds Panetta as CIA director, told the Senate Intelligence Committee last week that "it is time to take the rear-view mirrors off the bus with respect to certain actions out there."
Posted by: Steve White || 07/01/2011 00:00 || Comments || Link || E-Mail|| [273 views] Top|| File under:
India-Pakistan
Indian plots bound to fail: Nizami
The newly elected office-bearers of the Nazria Pakistan Trust's Capital chapter have pledged their unconditional loyalty and allegiance with Pakistan's ideology under the leadership and guidance of Editor-in-Chief TheNation Majid Nizami.


"Our horses are ready and these horses are our missiles and atom bombs. These horses would destroy India in a jiffy. We have horses and India has donkeys. I often say and I say it now, tie me with a missile and throw it to India to blow up our enemy."


During an impressive ceremony to inaugurate the Nazria Pakistan Trust's Islamabad branch, dozens of office-bearers of the new branch took oath from Majid Nizami in a strong gesture to express full confidence over his leadership as Chairman Nazria Pakistan Trust.
The top brass of Nazria Pakistan Trust Rawalpindi branch led by Professor Naeem Qasim and including Patron-in-Chief Naseem Anwar Baig was also present during the occasion.

Lieutenant General (Retd) Abdul Qayum was elected as President Nazria Pakistan Trust, Zafar Bakhtawri as General Secretary, Muhammad Arif Shaikh as Vice President and Malik Fida-ur-Rehman Paracha as Additional Secretary. Professor Fateh Muhammad Malik, Shahid Rasheed, Dr Murtaza Mughal, Zahid Bakhtawri, Yahya Mujahid, Madam Tasneem and others also shared views during the occasion.

Majid Nizami warned India that its evil conspiracies would not work even a little bit to harm Pakistan. He said India was the enemy of both Pakistan and Bangladesh and both the states should foil the enemy's designs. "But our rulers are dying to mend fences with India. Everyday they talk about Indo-Pak trade amounting in millions of dollars. They must wake up and realise that there would be no trade and terms with India unless Pakistan's jugular vein Kashmir is set free from Indian occupation," the veteran journalist said.

He recalled the contributions of women during Pakistan Movement in profound words and said that the women had played tremendous role in Pakistan's independence to hoist Pakistan's flag at the Muslim League office. Majid Nizami showered rich praises on Fatima Jinnah, the Mother of the Nation.

Nizami recalled the services of late chief minister Punjab Ghulam Haider Wyne who had played a vital role in consolidating the foundations of Nazria Pakistan Trust. He also mentioned the contributions of incumbent CM Punjab Shahbaz Sharif towards Nazria Pakistan Trust.

Warning the India, Majid Nizami said, "Our horses are ready and these horses are our missiles and atom bombs. These horses would destroy India in a jiffy. We have horses and India has donkeys. I often say and I say it now, tie me with a missile and throw it to India to blow up our enemy."

Nizami cautioned against Indian highhandedness and said that India was planning to build dams to create water shortage in Pakistan. "The enemy would never succeed," he reiterated. Editor-in-Chief TheNation Majid Nizami paid homage to the Armed Forces saying that these forces had sacrificed their lives for Pakistan. He termed Afghan President Hamid Karzai as an Indian agent who was following the US dictation and continuing Zahir Shah's policies. Afghanistan was the only country that had voted against Pakistan's formation in the United Nations, he said.

Professor Naeem Qasim vowed to continue Majid Nizami's noble mission of safeguarding Pakistan's interests and reiterated that the malicious conspiracy of some sold media persons to launch a filthy vilification campaign against the armed forces would never succeed. "We, under the able command of Majid Nizami, would foil those attempts," he vowed.

Lieutenant General (Retd) Abdul Qayum said that Majid Nizami was a pillar of Pakistan's security and an asset as well as a motivation for every patriotic Pakistani. He said that it was the duty of this nation to follow Majid Nizami's teachings in schools, colleges and universities. He termed Majid Nizami as most suitable candidate for Pakistan's presidency.

Professor Fateh Muhammad Malik said that Majid Nizami was leading the brigade of patriots and Pakistan's enemy India was bound to fail because Pakistan had patriotic sons like Majid Nizami.
Zafar Bakhtawri said that Majid Nizami was the custodian of Pakistan's ideology and a blessing for this country. He said that Nawa-i-Waqt Group, under the command of Majid Nizami, was standing like a rock against the anti-state elements and enemies of Pakistan regarded Majid Nizami as their greatest enemy. ­Later, the office-bearers and the participants offered collective prayer for the well being of Pakistan and strengthening of Nazria Pakistan Trust to safeguard Pakistans' interests.
Posted by: john frum || 07/01/2011 00:00 || Comments || Link || E-Mail|| [269 views] Top|| File under:
Pakistan military to launch operation in Kurram agency
(KUNA) -- The Pak military on Thursday said that an operation is being launched against Talibs in Kurram tribal agency, bordering Afghanistan, at the request of local

rustics

.

Talking to a selected group of journalists in northern

Beautiful Downtown Peshawar

city Core Commander Lieutenant General Asif Yaseen Malik said that a Jirga was held before the launching of an operation in Kurram tribal agency and they themselves demanded the military for an action against

thug

s.

It may be mentioned here that the US had been demanding the military to launch operation in North
Wazoo tribal agency, where hundreds of

forces of Evil

of Arab and Central Asian origin are believed to have been hiding.

Briefing journalists on military operation in Mohmand
... Named for the Mohmand clan of the Sarban Pahstuns, a truculent, quarrelsome lot. In Pakistain, the Mohmands infest their eponymous Agency, metastasizing as far as the plains of Peshawar, Charsadda, and Mardan. Mohmands are also scattered throughout Pakistan in urban areas including

Bloody Karachi

, Lahore, and Quetta. In Afghanistan they are mainly found in Nangarhar and Kunar...

tribal agency, the commander said that it has reached in its final phase and that most of the areas had been cleared of

thug

s.

He said that about 68 soldiers have so far been killed in different operations and 300 were

maimed

. Whereas, he added, 200

forces of Evil

were killed.

Earlier, Brigadier Aftab, the Operation Commander in Mohmand agency, told newsmen that 40

forces of Evil

were killed in an operation in the last few days.
Posted by: Fred || 07/01/2011 00:00 || Comments || Link || E-Mail|| [267 views] Top|| File under: Govt of Pakistan
Bin Laden son seeks to free family in Pakistan
[Dawn] A son of the late Osama bin Laden


... who is currently warming his feet by the fire with Hitler and Himmler...


said he is working with the United Nations


...Parkinson's Law on an international scale...


to obtain his family's release from Pakistain after the US raid that killed the former al Qaeda leader in May.

Omar bin Laden, who has written an autobiographical book, also said he doubted if his father was dead after US President Barack B.O. Obama decided not to publish photographs from the raid.

"I want to send a message to the leaders of Pakistain: they should help the children of Osama bin Laden to go wherever they want to go. The Pak government should protect them, because they are just innocent children and women," Omar bin Laden told

Rooters

.

Omar, who is said to bear little resemblance to his father, said he has been based in the Qatari capital for a year to start his own property development company, Qatar bin Laden Group.

The bin Laden family amassed fortunes in construction and real estate, wealth that enabled Osama to fund and plan attacks against the United States and its ally

Soddy Arabia

, which he accused of going against the principles of Islam.

After the attacks in New York and Washington on Sept. 11, 2001, Osama bin Laden was the subject of a massive manhunt that forced him into hiding.

At his last hiding place, a compound north of Islamabad, one of bin Laden's widows Amal Ahmed Abdulfattah, along with two other wives and several children, were among 15 or 16 people

jugged

by Pak authorities. He is believed to have about 20 children from several wives.

Pakistain has blamed intelligence lapses for a failure to detect bin Laden, while Washington has worked to establish whether its ally had sheltered the al Qaeda leader, a charge Islamabad vehemently denies.

Omar said all of his relatives except for his sister Fatima and her husband have left Iran, where several of Osama bin Laden's children with his first wife Najwa

decamped

in 2001.

"Thank god all except one have gotten out," Omar said. He added that he was not convinced his father was killed in the US military operation in Abbottabad, Pakistain, in May.

He was also unsure whether his father had lived for five uninterrupted years at the compound where the raid took place.

"Why hasn't the US shown the photos? If we haven't seen the body, we can't be completely sure," he said.

US authorities say they decided not to release pictures because of the potential to incite violence and be used as an al Qaeda propaganda tool.

Omar said, however, that he was sure his brother Khalid was killed in the raid: "I saw the picture, and knew it was him."

Osama bin Laden's fourth-eldest son, Omar broke with his father in 2001 after living in Afghanistan for much of 1996 to 2001.

In "Growing up bin Laden," a book written by US author Jean Sasson with Omar bin Laden and his mother, Omar said he wanted to tell his story to show the damage done by war.
Posted by: Fred || 07/01/2011 00:00 || Comments || Link || E-Mail|| [256 views] Top|| File under: al-Qaeda
Science & Technology
Al-Qaeda website wiped out
A website that was al-Qaeda's main channel for spreading its propaganda has been shut down by what experts said had the signs of a hacking attack by a Western intelligence agency.

The al-Shamukh forum was used to issue official statements for al-Qaeda, including its confirmation that Osama bin Laden was killed, and video messages from al-Zawahiri. But the website is now completely disabled after its address was revoked and then its contents were deleted from the server that hosted it in Malaysia. Its administrators reported "technical difficulties" through other jihadi forums.

Evan Kohlmann of Flashpoint Partners, a security consultancy, said, "First, the address stopped working, but the forum was still available via its direct IP address. Then, about 12 hours later, the entire site got wiped clean at the level of the data hosting server. Those were two separate and distinct events that occurred in rather close proximity to each other."

Last year al-Shamukh supplanted an earlier forum, al-Faloja, also used to distribute propaganda and martyrdom videos. This week's seeming attack leaves al-Qaeda with no official communications channel online.

The shut down comes not long after al-Shamukh published a list of senior government, industry and media figures to be killed by lone terrorists. Earlier this month, the FBI warned 40 prominent people that they were named on the hit list.

The apparent sophistication of the attack on al-Shamukh led to claims that Western intelligence agency hackers were responsible. Earlier this month it was revealed that MI6 and GCHQ hackers hijacked the an issue of al-Qaeda's magazine, Inspire, and inserted baking recipes in what they called "Operation Cupcake". British intelligence took action after the CIA prevented the plan in the US, arguing that disrupting the launch would close off the flow of valuable intelligence.

If it wasn't intelligence agencies behind the shut down, it is possible that one of many digital vigilantes were responsible. One security source said the site's software was relatively insecure and leaked administrator passwords.
Posted by: ryuge || 07/01/2011 00:56 || Comments || Link || E-Mail|| [332 views] Top|| File under:
Syria-Lebanon-Iran
Four Hez b allah officials wanted for murder of Hariri
Four suspects were named in the UN-backed Special Tribunal for London (STL) investigating the 2005 murder of Rafiq Hariri, the former Lebanese prime minister, Marwan Charbel, the country's interior minister, has said.

Said Mirza, Lebanon's prosecutor-general, had issued arrest warrants for Mustafa Badreddine, Salim Ayyash, Assad Sabra and Hussein Anaissi, Charbel told the AFP news agency on Friday.

The whereabouts of the suspects, who have been described as senior members of the Hezbollah movement, are unknown.
Posted by: Lord Garth || 07/01/2011 14:57 || Comments || Link || E-Mail|| [253 views] Top|| File under:
Kucinich and Newmark visit Assad
For now, the U.S. and British governments and many in the international community believe in keeping communications channels open, while imposing sanctions on Assad. It's not that there's much faith in a talking cure. It's that the alternatives are not taken seriously unthinkable.
Posted by: ryuge || 07/01/2011 11:28 || Comments || Link || E-Mail|| [328 views] Top|| File under:
US-backed plan for reform leaves Bashar al-Assad in place
The US is promoting a "roadmap" for political reforms in Syria which would transform the regime of Bashar al-Assad but leave him in place for now – despite demands for his overthrow during the country's bloody three-month uprising.

Syrian opposition sources have revealed that the US state department has been discreetly encouraging discussion of the unpublished draft document which circulated at an unprecedented opposition conference held on Monday in Damascus. The US ambassador is urging dialogue with the regime, the sources say.

Assad would oversee what the roadmap calls "a secure and peaceful transition to civil democracy". It calls for tighter control over the security forces, the disbanding of "Shabiha" gangs accused of atrocities, the legal right to peaceful demonstrations, extensive media freedoms, and the appointment of a transitional assembly.
Posted by: tipper || 07/01/2011 01:40 || Comments || Link || E-Mail|| [246 views] Top|| File under:
Terror Networks
'The Triple Agent': The final days of the suicide bomber who attacked the CIA
The CIA believed he was a "golden source," a top-secret informant who had penetrated al-Qaeda and brought the agency within striking distance of the terrorist group's senior leadership. But Humam al-Balawi, a Jordanian pediatrician turned spy, was not what he seemed.

In late 2009, several months before the CIA learned of Osama bin Laden's Pakistani hideout, Balawi appeared to offer the agency the best chance in a decade to find and kill al-Qaeda's then-No. 2 leader, Ayman al-Zawahiri. But his stunning reports from inside the terrorists' camp were part of an elaborate trap that culminated in the deaths of nine intelligence operatives, including seven Americans, at a CIA base in eastern Afghanistan. The strike was the deadliest blow against the agency in a quarter-century.
Posted by: Eohippus Phater7165 || 07/01/2011 00:00 || Comments || Link || E-Mail|| [253 views] Top|| File under:
Who's in the News
39
[untagged]
7
Govt of Pakistan
3
TTP
1
Global Jihad
1
al-Qaeda
1
al-Shabaab
1
Hezbollah
1
Taliban
1
Govt of Syria
Bookmark
E-Mail Me
The Classics
The O Club
Rantburg Store
The Bloids
The Never-ending Story
Thugburg
Gulf War I
The Way We Were
Bio
Merry-Go-Blog
Hair Through the Ages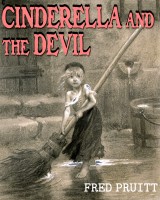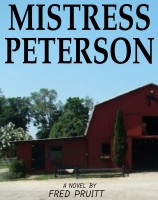 On Sale now!


A multi-volume chronology and reference guide set detailing three years of the Mexican Drug War between 2010 and 2012.

Rantburg.com and borderlandbeat.com correspondent and author Chris Covert presents his first non-fiction work detailing the drug and gang related violence in Mexico.

Chris gives us Mexican press dispatches of drug and gang war violence over three years, presented in a multi volume set intended to chronicle the death, violence and mayhem which has dominated Mexico for six years.
Click here for more information


Meet the Mods
In no particular order...


Steve White
Seafarious
Pappy
lotp
Scooter McGruder
john frum
tu3031
badanov
sherry
ryuge
GolfBravoUSMC
Bright Pebbles
trailing wife
Gloria
Fred
Besoeker
Glenmore
Frank G
3dc
Skidmark
Alaska Paul



Better than the average link...



Rantburg was assembled from recycled algorithms in the United States of America. No trees were destroyed in the production of this weblog. We did hurt some, though. Sorry.
18.208.202.194