Afghanistan
US Welcomes Indias Involvement in Afghanistan
[Tolo News] The United States has said India can play a constructive role in Afghanistan and it will welcome New Delhi's involvement in Afghanistan.


Aaaaaaand the Great Game continues. At least this time Afghanistan is getting roads, wells,schools and hospitals out of it.

State Department

front man

Mark Toner has said "India can play a constructive role in Afghanistan and in the region, and we would certainly welcome their involvement."

"Of course we talk about Afghanistan with India and - as well as other regional issues. Our bilateral relationship with India is quite close and robust. We recognise India's role in the region and are frankly encouraged by it playing a more active and constructive role," Mark Toner said in response to a question at his daily news conference.

Some Afghan

politician

s see the recent Kabul visit of Indian Prime Minister Manmohan Singh as an immense step ahead.

Afghan parliamentarians have said Afghan government should reconsider its long-term strategic partnership with Pakistain.

"At this time the visit of the Indian Prime Minister to Afghanistan is very crucial from a political point of view. And it could be a new pressure over Pakistain. The bottom line is that the death of the late Osama bin Laden


... who had a brief but splitting headache...


in Pakistain marks the end of Pakistain honeymoon with the United States," Abdul Latif Pedram, an MP representing northern Badakhshan province said.

Another parliamentarian representing the western Herat province said: "Regretfully Afghanistan has no good sense of recognition of enemy and friend".

The United States also welcomed the latest Indian initiative in Afghanistan and the visit of Prime Minister Manmohan Singh to Kabul.

"Prime Minister Singh's visit to Kabul, which he concluded today, underscored India's strong efforts to support international efforts to rebuild a secure, stable Afghanistan," Assistant Secretary of State for South and Central Asia, Robert Blake, has said.

Mr Blake has said the Prime Minister raised India's assistance pledge to a total of USD 2 billion, and India has assisted with critical infrastructure, like power stations and the Parliament building, and small development projects like health care facilities and wells.

Meanwhile,


...back at the cheese factory, all the pieces finally fell together in Fluffy's mind...


experts say an strategic partnership between Afghanistan and India could leave Pakistain isolated.
Posted by: Fred || 05/15/2011 00:04 || Comments || Link || E-Mail|| [312 views] Top|| File under: Govt of Pakistan
Insurgent Attacks in Afghanistan Plotted in Pakistan: John F. Kerry
[Tolo News] Insurgent attacks in Afghanistan are carried out by

hard boyz

trained in Pakistain, Senator John I was in Vietnam, you know Kerry
Senator-for-Life from Massachussetts, the Senate's current foreign policy expert, filling the vacated wingtips of Joe Biden...
said on Saturday while meeting with officials in the northern city of Mazar-e-Sharif.

Senator John Kerry, Chairman of the US Senate Foreign Relations Committee, on Saturday landed in Afghanistan's northern Balkh province.

During his visit in Mazar-e-Sharif, Mr Kerry met with senior provincial officials including Balkh governor Atta Mohammad Noor.

Mr Kerry was accompanied by US Ambassador in Afghanistan Karl Eikenberry.

During the meeting with Balkh officials, Mr John Kerry said Pakistain should act honestly in the fight against terrorism.

"It is really critical that we talk with the Paks, as friends, in the best effort to try to achieve the most cooperation possible to make all of us safer. We believe that Pakistain itself is challenged from these

Death Eater

s,

snuffies

and terrorists," Mr John Kerry told

news hound

s.

Senator John Kerry was expected to visit Pakistain first and then fly to Afghanistan, but a recent twist in Pakistain-US relations after the death of the late Osama bin Laden


... who abandoned all hope when he entered there...


could be the only reason for a change in his travel plan.

Recently, while chairing the third in a series of hearings on Afghanistan and Pakistain, Mr Kerry said now we are focusing on the path the

B.O. regime

needs to take in order to hand over security responsibility to

Afghan cops

by 2014.

"Osama bin Laden's death was more than a critical triumph in our fight against terrorism. It provides a potentially game-changing opportunity to build momentum for a political solution in Afghanistan that could bring greater stability to the region and bring our troops home," he had said during the hearing on Afghanistan and Pakistain.

The killing of Bin Laden in Abbottabad near Islamabad raised a lot of tough questions against Pakistain.

It was widely expected that Pakistain should explain why the al-Qaeda leader could live undetected in the garrison town of Abbottabad near Islamabad for nearly a decade.

Both the

Afghanistan's Caped President

and experts here believed killing of Bin Laden on Pak territory was a concrete evidence to prove terrorist sanctuaries existed in Pakistain.
Posted by: Fred || 05/15/2011 00:04 || Comments || Link || E-Mail|| [328 views] Top|| File under: Govt of Pakistan
Africa North
Libya offers truce deal to UN envoy
Muammar Gaddafi's prime minister has offere a truce to the visiting UN special envoy to Libya, Abdul-Ilah al-Khatib, in return for an immediate NATO ceasefire, as an anti-regime revolt entered a fourth month.

The head of Britain's armed forces, meanwhile, says NATO should widen its bombing campaign to ensure Gaddafi is unable to cling to power, while Pope Benedict XVI has called for negotiations to end the violence.

Prime Minister Baghdadi Mahmudi, quoted by JANA state news agency on Sunday, said after meeting Khatib that Libya was keen for "an immediate ceasefire to coincide with a stop to the NATO bombardment and the acceptance of international observers."
Advertisement: Story continues below

His country, he said, was committed to the unity of its territory and people and Libyans had the right to "decide on their internal affairs and political system through democratic dialogue away from the bombing threat".
Posted by: tipper || 05/15/2011 20:19 || Comments || Link || E-Mail|| [266 views] Top|| File under:
Official: Mubarak's Wife Feeling Better after 'Panic Attack'
[An Nahar]
Egypt's ex-first lady Suzanne Mubarak has responded well to treatment for "a panic attack" she suffered after being told she would be

jugged

by the government for further questioning on corruption allegations, a hospital official said Saturday.

The official said the 70-year-old wife of ousted leader Hosni Mubarak


...The former President-for-Life of Egypt, dumped by popular demand in early 2011...


was visited Saturday by a cardiologist who found "noticeable improvement in her condition."

He told The

News Agency that Dare Not be Named

that Mrs. Mubarak on Friday "suffered from a sudden panic attack after hearing that she will be sent to prison." This, he said, aggravated her chronic high blood pressure and caused severe heart pain.

Mrs. Mubarak is at Sharm el-Sheikh hospital, where her 83-year-old husband also is being treated for a heart condition.

The former president had been questioned several times about allegations that he illegally amassed vast wealth, but Mrs. Mubarak was interrogated on Thursday for the first time on charges she took advantage of her husband's position to enrich herself.

The Mubaraks and other members of the former regime have been the subject of legal efforts to bring them to trial since the ex-president was forced to resign Feb. 11 after a popular uprising.

On Friday, when she was told she would be held for 15 days for further questioning -- a move that could have sent her immediately to jail -- she fainted. Doctors put her in intensive care after she complained of heart pain, the hospital's director, Dr. Mohammed Fatahallah, said.

A security official said on Friday that Mrs. Mubarak will remain in the hospital for the time being but was expected to be moved eventually to a women's prison in Cairo.

Once a low-key first lady known for her focus on

women and kiddies

rights, Mrs. Mubarak had in the last decade become a powerful mover in Egyptian politics.

She was a strong backer of her son Gamal's efforts to succeed his father as well as another son Alaa's business activities. She was known to have a say in the promotion of

bigwig

s.

An April 2006 U.S. diplomatic cable released by WikiLeaks said that "conventional wisdom holds that Suzanne Mubarak is her younger son's most ardent booster," pointing out that she often was photographed at public events with Gamal and that she was said to have kept the senior Mubarak from naming a vice president.

"Her power and influence, many argue, are keys to Gamal's viability," said the cable.

Protesters during the 18-day uprising blamed her for setting the country's political course.

Many stalwarts of Mubarak's regime -- including his sons, the prime minister and the heads of parliament's two chambers -- already are in prison on allegations of corruption, mismanagement of state funds and firing on protesters.

Mubarak has denied allegations of corruption leveled against him.

The Mubaraks are believed to have amassed great wealth, and the state news agency MENA reported that Mrs. Mubarak was questioned by government prosecutors about 20 million Egyptian pounds ($3.3 million) held in her name in one of the Cairo banks as well as a number of luxury villas.

One of Mrs. Mubarak's most vaunted projects was the rebuilding of the Alexandria Library. She was asked about allegations she took personal advantage of funds coming to that library and used her charity organizations as a front to amass wealth, Egyptian media have reported.

The Mubaraks have been staying in Sharm el-Sheikh since he stepped down in February. She had been going back and forth between the hospital and their villa, which has an estimated value of 36 million pounds ($6 million).

Last month, the country's police chief recommended that Mubarak not be moved from the hospital until his health stabilized after he also collapsed as his investigation began. In addition to being treated for heart problems, Mubarak underwent gallbladder surgery in Germany last year.
Posted by: Fred || 05/15/2011 00:05 || Comments || Link || E-Mail|| [279 views] Top|| File under:
Arabia
Blackwater founder builds foreign force in UAE
The crown prince of Abu Dhabi has hired the founder of private security firm Blackwater Worldwide to set up an 800-member battalion of foreign troops for the United Arab Emirates, The New York Times reported on Sunday.

The Times said it obtained documents that showed the unit being formed by Erik Prince's new company Reflex Responses with $529 million from the UAE would be used to thwart internal revolt, conduct special operations and defend oil pipelines and skyscrapers from attack.

The newspaper said the decision to hire the contingent of foreign troops was taken before a wave of popular unrest spread across the Arab world in recent months, including to the UAE's Gulf neighbours Bahrain, Oman and Saudi Arabia.

The UAE itself has seen no serious unrest. Most of its population is made up of foreign workers.

Blackwater, which once had lucrative contracts to protect U.S. officials in Iraq, became notorious in the region in 2007 when its guards opened fire in Baghdad traffic, killing at least 14 people in what the Iraqi government called a "massacre".

One former Blackwater guard pleaded guilty to manslaughter charges in those killings, and a U.S. court reinstated charges against five others last month. Prince has since sold the firm, which changed its name to Xe. The firm denies wrongdoing.
Posted by: tipper || 05/15/2011 09:49 || Comments || Link || E-Mail|| [324 views] Top|| File under:
Caribbean-Latin America
FARC financed Chavez before 1999
[El Universal] Admired by the Colombian guerrilla after his coup attempt in 1992, the then lieutenant colonel Hugo Chavez Frías received financial support by the Colombian Revolutionary Armed Forces (FARC) for his projects after his capture that year. This mostly explains the relationship and "debt" between the parties, as revealed by a paper of the International Institute for Strategic Studies (IISS) of the United Kingdom.

With data retrieved from the computers of slain leader of the Colombian Revolutionary Armed Forces (FARC) Raúl Reyes, the IISS revealed for the first time that the guerrilla group directly provided USD 150,000 to the MBR-200, the grouping founded by Chavez and used for the failed coup d'état against the then Venezuelan President Carlos Andrés Pérez. The gift was "for purchase of radiophones and other required materials."

Nonetheless, the guerrilla group never knew for certain if the subvention ever landed in the pockets of the movement -and those of Chavez. As late as in 2004, the then security advisor to the current Head of State, Ramón Morales, reassured the FARC that the support arrived indeed.

In an e-mail dated July 2004 -in the middle of a recall referendum against Chavez- Reyes wrote to his fellow Rodrigo Granda -the so-called "FARC Chancellor" and representative in Venezuela- on his contacts with the presidential advisor.

"The talk with friend Morales was superb. Good to know finally that someone has confirmed that our solidarity with Chavez and his fellows was received via Víctor so many years before. Even more so if Morales knows about the story and he is his security advisor. Thus, we have there a good liaison officer who will get us closer to Chavez," the IISS quoted in its paper reproduced by Bogota's daily newspaper El Tiempo.

As explained by the IISS, based on the files seized from the rebels, the Venezuelan government gave financial aid for the operations of the FARC International Committee (Cominter) in Caracas. The assistance commenced in 2000, one year before Chavez taking office.

Throughout that close relationship and, despite denying the piece of evidence, the Venezuelan Head of State did meet with Reyes (twice). This was reported by Reyes in several notices sent to Manuel Marulanda, the FARC supreme chief, and other members of the FARC Secretariat, the IISS related.

In the late 2000s, and after several previous attempts, Reyes met with President Chavez somewhere in Venezuela thanks to the good offices of Ramón Rodríguez Chacín, the then second in command of the Directorate for Intelligence, Security, and Prevention (Disip). The IISS report produces evidence of how Rodríguez Chacín became the main liaison officer between the FARC and the Venezuelan government for their political, economic and military relations, particularly with regard to the guerrilla efforts at procuring war equipment through the Venezuelan mediation.

The guerilla group was bitterly disappointed in 2007 to see that the USD 300 million promised by Chavez never came true, according to Reyes. They were thankful anyway for the provision of arms, missiles and ammunition.
Posted by: Fred || 05/15/2011 00:04 || Comments || Link || E-Mail|| [306 views] Top|| File under: Commies
India-Pakistan
Bin Laden Raid: America Prepared For War With Pakistan
On May 2nd, the United States was prepared to go to war with Pakistan. The American raid on that day, which killed Osama bin Laden and seized a huge mass of al Qaeda data from his Pakistani hideout, was carried out without informing Pakistan beforehand. Although Pakistan had years earlier agreed that the U.S. could enter Pakistani territory in hot pursuit of terrorists fleeing Afghanistan, or to grab high ranking al Qaeda leaders, it was always assumed that the U.S. would let the Pakistani military know what was coming. But because the Pakistani government was full of bin Laden fans, the U.S. did not inform Pakistan about the raid until it was underway. Apparently, that message included a reminder that if the U.S. troops in the bin Laden compound were attacked by Pakistani forces, there would be instant, and far-reaching, consequences. The extent of those consequences have since been pieced together, from unclassified information.
Posted by: Zebulon Thranter9685 || 05/15/2011 10:03 || Comments || Link || E-Mail|| [417 views] Top|| File under:
US used stealth technology to avoid Pakistan's detection
Pakistan's intelligence chief Friday informed the in-camera session that the U.S. had used stealth technology on its helicopters that could not be detected by the radars when they raided a compound and killed Osama bin Laden.

The in-camera session of the joint sitting of the parliament was summoned after the army and the intelligence agencies had been under fire for their failure to detect the U.S. army helicopters, which intruded into Pakistan and conducted nearly one hour operation to kill the al-Qaeda chief.

Osama bin Laden was killed in the May 2nd raid along with his son and two couriers in the Pakistan's garrison city of Abbotabad.

The country's intelligence agencies are also criticized for their failure to know about the presence of the world most wanted man in a Pakistani compound for five years.

'It was due to the U.S. technological superiority that they managed to get in undetected," head of Pakistan's Inter-Services Intelligence (ISI), Lt. gen. Ahmad Shuja Pasha told the parliament, according to Information Minister, Dr Firdus Ashiq Awan.

The Minister quoted the spy chief as telling the house that armed U.S. aircraft were ready to react to any Pakistani reaction.
Posted by: tipper || 05/15/2011 06:47 || Comments || Link || E-Mail|| [256 views] Top|| File under:
Sources: Pakistan Intel Chief Offered to Resign
The chief of Pakistain's powerful intelligence agency offered to resign in parliament following the U.S. commandos raid that

rubbed out

the late Osama bin Laden,


... who has left the building...


sources said Saturday.

Ahmad Shuja Pasha, chief of military operations and deputy chief of air staff, briefed

politician

s on Friday before they issued a resolution Saturday condemning Washington's unilateral action.

The session was closed to the media but sources told Agence

La Belle France

Presse on condition of anonymity that Pasha had offered to resign and had said that he was ready to appear before any commission set up by parliament.

"Yes, General Pasha had offered to tender his resignation," a parliamentary source told AFP.

A second source confirmed that the general had said he would resign if the parliament asked and present himself before any commission the

politician

s set up.

Media reports said Prime Minister Yousuf Raza Gilani and Army Chief General Ashfaq Kayani


... four star general, current Chief of Army Staff of the Mighty Pak Army. Kayani is the former Director General of ISI...


urged Pasha not to quit but these could not be verified immediately.

Pakistain's ISI had been bearing the brunt of criticism following the May 2 raid by U.S. commandos on a compound in northwestern Abbottabad city where al-Qaeda chief Osama bin Laden was hiding.

Paks were angry that the ISI was not aware of bin Laden living at a leafy suburb of Abbottabad for the past five years and that their military could not detect and check the incursion by U.S. helicopters.

The

politician

s called on the government "to appoint an independent commission on the Abbottabad operation, fix responsibility and recommend necessary measures to ensure that such an incident does not recur".

Parliament also threatened to withdraw logistical cooperation for U.S. troops based in Afghanistan and hit out at the drone strikes.

"Such drone attacks must be stopped forthwith, failing which the government will be constrained to consider taking necessary steps including withdrawal of (the) transit facility allowed to NATO,"


...the North Atlantic Treaty Organization. Originally it was a mutual defense pact directed against an expansionist Soviet Union. In later years it evolved into a mechanism for picking the American pocket while criticizing the style of the American pants...


the resolution said.
Posted by: Fred || 05/15/2011 00:05 || Comments || Link || E-Mail|| [284 views] Top|| File under: Govt of Pakistan
All options open to get Mullah Omar: John F. Kerry
[Dawn] Washington will "consider all its options" if it found out that Mullah Omar, the reclusive chief of the Afghan Taliban, was living in Pakistain, Senator Kerry said in the northern Afghan city of Mazar-i-Sharif on Saturday.

"The United States government will always reserve all of its options to be able to protect our people. Other plots have been conducted and organised and planned out of Pakistain. It is really critical that we talk with the Paks as friends," Mr Kerry said in reply to a question whether the United States would conduct a raid inside Pakistain to kill Mullah Omar if it knew his whereabouts.

US officials have long maintained Mullah Omar went to Pakistain after the Taliban government was

tossed

in late 2001 by US-backed Afghan forces and is still in hiding there.

Islamabad has denied reports he is in Pakistain.

Asked about the shape of relations with Pakistain in the wake of the killing of the late Osama bin Laden


... who had a brief but splitting headache...


, John I was in Vietnam, you know Kerry
Senator-for-Life from Massachussetts, the Senate's current foreign policy expert, filling the vacated wingtips of Joe Biden...
said the United States wanted Pakistain to be a "real" ally in combating

beturbanned goons

inside its borders, but serious questions remained in relations between the countries after Osama's killing.

Mr Kerry, who was in Afghanistan before a trip to Pakistain to discuss strained bilateral ties, said Islamabad needed to improve efforts in fighting extremism, but the death of Osama provided a critical chance to move forward.

"We obviously want a Pakistain that is prepared to respect the interests of Afghanistan, and to be a real ally in our efforts to combat terrorism,".

"We believe there are things that can be done better. And there are serious questions that need to be answered in that relationship. But we're not trying to find a way to break the relationship apart, we're trying to find a way to build it."

Lawmakers in the United States have been questioning whether Pakistain is serious about fighting

beturbanned goons

in the region after Osama bin Laden was found living in Pakistain. Some have even called for a suspension in aid to Islamabad.

Kerry, a Democrat close to the

B.O. regime

and who is chairman of the Senate Foreign Relations Committee, said last week it was "extraordinarily hard to believe" Osama could have survived in Pakistain for so long without any knowledge.

US officials in private say the US repeatedly told Pakistain that Washington would send American forces into that country if it had evidence Osama bin Laden was hiding there.

John Kerry said Pakistain itself was a victim of extremism and faced its own tough decisions, but that the killing of Osama provided a new opportunity.

"Sometimes those choices can be very difficult for people to make because of the pressures that they're under and the violence that occurs," he said. "We respect and understand that, but this is the time, this is a critical time to find a better way forward and we hope that we're going to be able to do that."
Posted by: Fred || 05/15/2011 00:04 || Comments || Link || E-Mail|| [315 views] Top|| File under: Govt of Pakistan
Days of US Unconditional Aid to Pakistan Over: Editorial
[Tolo News] Pakistain's government should realise that the days of Washington's unconditional support are over, the New York Times


...which still proudly displays Walter Duranty's Pulitzer prize...


editorial published on 14th May.

The New York Times editorial writes the US had never imagined that the late Osama bin Laden


... who is currently rooming with Hitler and Himmler...


would be found in the heart of Pakistain "a stone's throw" from leading Pak military academy and "an hour drive from Islamabad".

Instead of vowing to find out the responsible Pak officials behind the Osama project, Pakistain is making another mistake by "sheltering and enabling some of the worst anti-American

Death Eater

s".

"Some members of Congress are asking why the United States should continue to provide billions of dollars in aid to such a faithless ally. For now, at least, an aid cut-off would be self-defeating," the New York Times editorial says.

It writes that there is no clue that Pakistain is ready to stop "playing all sides" or will ever come to realisation that the fight against Islamic fascisti is not only beneficial to the US, but also vital to its own survival.

"There are many more Islamic fascisti hiding in Pakistain," the editorial says. "The best hope for getting out of Afghanistan is some political deal with the Taliban", but it can't be done without a cooperation from Pakistain.

And it's because Pakistain has the potential "to facilitate or undermine" a deal between the Taliban and the Afghan government.

What will come out of Bin Laden's computer files seized by the US military has also caused widespread concerns among officials in Islamabad, it writes.

Pakistain's parliament on Friday condemned the US special force raid in which Osama bin Laden was

rubbed out

.

The editorial highlighted the need for a review of US military aid to Pakistain to consider the key goals of counterinsurgency fight like the detention of the Taliban Chief Mullah Mohammad Omar and leaders of Haqqani network.
Posted by: Fred || 05/15/2011 00:04 || Comments || Link || E-Mail|| [321 views] Top|| File under: Govt of Pakistan
Berating General Pasha: Pakistan's Spy Chief Gets a Tongue-Lashing
The head of Pakistan's powerful Directorate of Inter-Services Intelligence (ISI) offered his resignation to the country's prime minister on Friday as he sought to defend the role of the spy agency. Lieut. Gen. Ahmed Shuja Pasha, the ISI chief, conceded that Osama bin Laden's presence in Pakistan had been an "intelligence failure" and that he was prepared to step down and submit himself to any scrutiny, parliamentarians from both government and opposition parties told TIME on condition of anonymity. Gen. Pasha was speaking at a rare, closed-door briefing to Pakistan's parliament where the lawmakers swore an oath not to reveal details discussed.


Fail


During the closed-door briefing in parliament, Pasha vented his own frustration at the U.S. "We are at a point in our history," he said, according to two parliamentarians, "where we have to decide whether to stand up to America now or have [following] generations come to deride us." His American counterparts see Gen. Pasha as partial to recalcitrance. One senior western diplomat in Islamabad describes Pakistani spy chief as "intense," especially in comparison to his army chief. Kayani was also at the briefing, but remained characteristically quiet throughout.
Posted by: Zebulon Thranter9685 || 05/15/2011 00:00 || Comments || Link || E-Mail|| [269 views] Top|| File under:
Syria-Lebanon-Iran
Former mentor: Ahmadinejad 'under a spell'
Mahmoud Ahmadinejad has been put "under a spell" by his chief of staff Esfandiar Rahim Mashaie, an ultra - fascist conservative cleric was quoted by local media as saying on Sunday.

Ayatollah Mohammad Taghi Mesbah Yazdi, believed to have been Ahmadinejad's mentor, told the weekly Shoma, "I've told some of my close friends that I am more than 90 percent certain that (Ahmadinejad) has been put under a spell. This is not natural at all. No sane person does such things unless his free will has been taken away."

"His actions have no justification. When he has 10 friends... does it make sense to constantly defy nine of them and defend (the actions of the) tenth person?" Mesbah Yazdi asked in an allusion to Mashaie.

Mashaie, the president's top advisor and close relative who has worked alongside Ahmadinejad for more than a quarter century, has been the target of a developing purge barrage of criticism from the fascist conservative camp in past weeks.

Mashaie, who has been condemned for being too liberal, holding nationalistic views dating back to pre-Islamic Iran,

Too liberal and too reactionary, then?

and for having too much influence on the president, is now accused of leading a "current of deviation" aimed at destroying the Islamic regime.

A phrase worthy of the glory days of Maoist political rhetoric.

Mesbah Yazdi said he sensed "great danger" lingering over Ahmadinejad because of Mashaie.

"I do not know if it is (because of) hypnotism, a spell or relations with yogis. But there is something wrong. It is almost as if this questionable person (Mashaie) has put this man (Ahmadinejad) under a spell, as if he has wrapped him around his finger," said Mesbah Yazdi.

Several fascist conservative websites have recently hinted that he may be connected to practice of black magic, while the judiciary has announced the arrest of two "sorcerers" while not quite linking them to Mashaie.
Posted by: ryuge || 05/15/2011 08:01 || Comments || Link || E-Mail|| [333 views] Top|| File under:
Iranian army commader: U.S. sanctions "ineffective"
One of Iran's top army commanders said that U.S.-sponsored sanctions have proved "ineffective" to Iran's army, Press TV reported on Sunday.

Brigadier General Hossein Valivand-Zamani was quoted as saying, "The sanctions have had no impact on Iran's military technology, because our military knowledge is based on the experiences of the eight-year sacred defense (the Iran-Iraq war) and other wars that took place in neighboring countries."

Valivand-Zamani added that after the Revolution, Iran's military expetise became "localized" and the country's army uses no Western military training material. According to the report, he said that Iran has made great achievements in its defense capacity and attained self-sufficiency in producing essential military equipment and systems.
Posted by: ryuge || 05/15/2011 07:54 || Comments || Link || E-Mail|| [381 views] Top|| File under:
Ahmadinejad Sacks 3 Ministers to Shrink Cabinet
[An Nahar]
Iran's diminutive President

Mahmoud Short Round Ahmadinejad on Saturday dismissed three ministers whose portfolios are being merged with other ministries as part of a cabinet streamlining, his office's website announced.
Those who lose their jobs include Oil Minister Masoud Mirkazemi whose responsibilities are being merged with the energy ministry. Iran is OPEC's second largest crude exporter and currently holds the cartel's presidency.

Welfare Minister Sadeq Mahsouli and Industries Minister Ali Akbar Mehrabian also go, as their responsibilities are merged with the labor and commerce ministries respectively.

The departures are part of a streamlining of the cabinet provided for under Iran's development plan for 2010-2015, which requires the number of posts to be cut from 21 to 17.

Transport minister Hamid Behbahani already lost his job in February when he failed to survive an impeachment motion in parliament. His responsibilities have been merged with the housing ministry.

The mechanics of the downsizing have been a source of tension for weeks between the president and parliament.

Ahmadinejad says that cabinet appointments are his prerogative but parliament insists it must approve the new portfolios and who holds them.

A widely reported war of words erupted this week between Ahmadinejad and parliament speaker Ali Larijani on the issue, before Iran's powerful Guardians Council intervened and sided with parliament on Thursday.

The Guardians Council is the body that oversees elections, interprets the constitution and vets parliamentary legislation.
Posted by: Fred || 05/15/2011 00:05 || Comments || Link || E-Mail|| [286 views] Top|| File under: Govt of Iran
Al-Assad has turned Syria into a "huge prison" - Syrian Human Rights activist
[Asharq al-Awsat] In an exclusive interview with Asharq Al-Awsat, the head of Syria's National Organization for Human Rights, Ammar al-Qurabi, discussed the political and humanitarian situation in the country. Al-Qurabi described the humanitarian situation in Syria, which has been experiencing anti-government protests and demonstrations, as being "unfortunate and tragic", saying that the Syrian authorities have turned the country into a "huge prison." He also urged Syrian President-for-Life Bashir Pencilneck al-Assad


One of the last of the old-fashioned hereditary iron-fisted fascist dictators. Before going into the family business Pencilneck was an eye doctor...


to carry out a "white coup" against the criminal and corrupt figures in the Syrian regime, implementing genuine reform demanded by the Syrian people.
Posted by: Fred || 05/15/2011 00:04 || Comments || Link || E-Mail|| [264 views] Top|| File under: Govt of Syria
Who's in the News
42
[untagged]
6
Govt of Pakistan
4
Govt of Syria
2
Taliban
2
Commies
1
Jemaah Islamiyah
1
Narcos
1
al-Shabaab
1
TTP
1
Govt of Iran
1
al-Qaeda in Iraq
Bookmark
E-Mail Me
The Classics
The O Club
Rantburg Store
The Bloids
The Never-ending Story
Thugburg
Gulf War I
The Way We Were
Bio
Merry-Go-Blog
Hair Through the Ages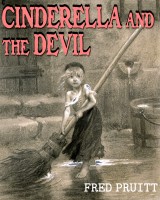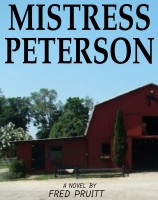 On Sale now!


A multi-volume chronology and reference guide set detailing three years of the Mexican Drug War between 2010 and 2012.

Rantburg.com and borderlandbeat.com correspondent and author Chris Covert presents his first non-fiction work detailing the drug and gang related violence in Mexico.

Chris gives us Mexican press dispatches of drug and gang war violence over three years, presented in a multi volume set intended to chronicle the death, violence and mayhem which has dominated Mexico for six years.
Click here for more information


Meet the Mods
In no particular order...


Steve White
Seafarious
Pappy
lotp
Scooter McGruder
john frum
tu3031
badanov
sherry
ryuge
GolfBravoUSMC
Bright Pebbles
trailing wife
Gloria
Fred
Besoeker
Glenmore
Frank G
3dc
Skidmark
Alaska Paul



Better than the average link...



Rantburg was assembled from recycled algorithms in the United States of America. No trees were destroyed in the production of this weblog. We did hurt some, though. Sorry.
3.236.8.46