Arabia
Oil Situation May Be Worse Than You Think
"The markets will continue to push oil's price higher and higher, as a simple function of dollar weakness. And the Saudis will continue to readjust their "break-even" number to account for dollar weakness. If they're not getting the price they want, they'll simply pinch the hose."
Posted by: Uncle Phester || 04/23/2011 19:42 || Comments || Link || E-Mail|| [6476 views] Top|| File under:
China-Japan-Koreas
Kimmie inspects northeast shipyard
SEOUL -- North Korean leader Kim Jong-il paid an inspection visit to a shipyard in the country's northeast region, the North's state media reported on Saturday, mentioning the shipyard's existence for the first time.

Kim "provided field guidance to the Rajin Shipyard" in the North's northeastern port of Rajin, accompanied by top military leaders, the official Korean Central News Agency (KCNA) reported.

It was the first time that the North's tightly controlled media reported the name of the shipyard and Kim's visit there. Known as one of three major shipyards in North Korea, the Rajin Shipyard is believed to have built warships and submarines, according to sources in Seoul.

During the visit, Kim underlined "the need for the shipyard to continue waging a dynamic struggle to build more cargo ships," the KCNA said. "It is of very weighty importance for our country surrounded by seas on its three sides to massively build various types of fishing boats as well as large cargo ships," Kim said in the report.

Posted by: Steve White || 04/23/2011 00:00 || Comments || Link || E-Mail|| [6459 views] Top|| File under:
Mobile Phone Use in Nork-land Over 400K
Recent weeks have seen a spate of reports about mobile phone use in North Korea, but exactly how many users there are seems difficult to establish.

The reclusive country opened a mobile communications network back in 1998, and the number of users surged from just 3,000 in 2002 to 30,000 in 2004. And it began to grow seriously in 2008 when Egypt's Orascom Telecom and North Korea's Choson Posts and Telecomm Corporation established CHEO Technology, offering a third-generation WCDMA-based mobile phone service called Koryolink.

According to global telecom market researcher Ovum, there are between 400,000 to 450,000 mobile phone users in North Korea. The first handsets that sold in the North were Motorola and Nokia models, but according to Kim Heung-kwang of defector group North Korea Intellectuals Solidarity, handsets were later made in China on a consignment basis and misleadingly labeled as made in North Korea.

Orascom has the monopoly in North Korea until 2012. "Orascom faithfully toes the line on what the North Korean regime wants. Since they would not do anything that could create a systemic crisis, North Korea chose Orascom," said Angel Dobardziev of Ovum. "The profitability of [its] North Korea operation is exceedingly high." He added when the contract expires next year, competitors may enter the country and erode profitability.

The mobile phone penetration rate in North Korea is only about 1.3 percent, far lower than South Korea's 103.9 percent, but the average usage time amounts to 300 minutes, more or less the level of South Korea's. Hwang Sung-jin of the Korea Information Society Development Institute, said this is because of brisk usage among high-ranking North Korean officials.

North Korea prohibits international mobile calls. "It has recently become sensitive about the spread of mobile phones, taking steps to block people from bringing in the devices," said Suk Ho-ick of KT, the chairman of the IT Unification Forum.

When it comes to fixed-line communications, most of the networks are based in Pyongyang and other major cities and used mainly by the privileged, while people in rural areas still use manual connection services through operators.

A closed Internet service began in North Korea in 1999 through the Kwangmyong internal network, and around 50,000 people are believed to be using the service.
Posted by: Steve White || 04/23/2011 00:00 || Comments || Link || E-Mail|| [6462 views] Top|| File under:
Europe
Tunisian migrants flock to Europe
[Al Jazeera] Hundreds of Tunisian

colonists

have assembled in Rome's main train station waiting for trains to the French border - some of the thousands believed to be on the move towards

La Belle France

.

"Every day there are hundreds more arriving," said Dorsaf Yacoubi, 18, an Italian student volunteer of Tunisian origin who handed out ready-meals to the migrants from the back of a van as passing tourists and police watched on Thursday.

Numbers at Termini station shifted during the day as the Tunisians arrived on some trains and left on others but there were around 200 at lunchtime.

The migrants were given free train tickets by officials to take them to Ventimiglia - the Italian town on the border with

La Belle France

that has been at the centre of a diplomatic dispute between

Italia

and

La Belle France

in recent days.

Not all have tickets however.

"It's not the police that stop them. When they take trains, ticket inspectors come and because they don't have a ticket, they call the police," Saidi Maha, volunteer at Termini Station, told

Al Jizz

.



La Belle France

has accused

Italia

of abusing Europe's visa-free border agreement Schengen by issuing temporary residence permits and travel documents to the migrants knowing that the French-speaking Tunisians are headed for

La Belle France

.

The free tickets are being provided by

Italia

's civil protection agency.

"Whenever homeless immigrants arrive at the station, they have to be taken immediately out of Rome," Rome mayor Gianni Alemanno said earlier.

"We will ensure that Rome doesn't become the end point of an uncontrolled wave of migration," he said.

More than 20,000 Tunisian migrants have arrived on Italian shores from Tunisia, complaining that the uprising that toppled president Zine El Abidine Ben Ali in January has failed to bring economic progress to their homeland.
Posted by: Fred || 04/23/2011 00:00 || Comments || Link || E-Mail|| [6460 views] Top|| File under:
Fifth Column
CBS News Cover-Up-Gate: No Comment On Obama Hot-Mic
"Is CBS protecting the President in some way? Did the White House bring pressure to bear on CBS over the tape? Is this all much ado about nothing? CBS News' "decline to comment" doesn't help matters much."


Posted by: Uncle Phester || 04/23/2011 18:53 || Comments || Link || E-Mail|| [6461 views] Top|| File under:
India-Pakistan
U.S. departs Pakistan base
A senior Pakistani intelligence official told CNN Friday that U.S. military personnel have left a southern base said to be a key hub for American drone operations in the country's northwestern tribal areas.


Once things are a bit more stable in Afghanistan, they'll be able to hang out there, right?

It is the Shamsi Air Base in Pakistan's Balochistan Province, from which drones are said to take off and where they are refueled for operations against Islamic militants.

The development comes amid a public furor over American drone attacks, which have killed civilians.

A suspected U.S. drone strike Friday in the Pakistani tribal region killed 25 people, including eight civilians and 17 militants, a Pakistani intelligence source said. This came after another strike on March 17 killed 44 people, most of them civilians.

Yet a U.S. official disputed the Pakistani contention that civilians died in Friday's drone strike. "There is no evidence to support that claim whatsoever," the U.S. official said.

Another senior Pakistani intelligence official, who did not want to be identified discussing a sensitive issue, confirmed that the Americans had been using the base as a center of operations for launching drone strikes. He was not able to confirm the Americans had left.

While the first official was able to confirm that American personnel were no longer operating out of the base, he could not say whether they had left voluntarily or at the request of the Pakistani government.
Posted by: tipper || 04/23/2011 00:00 || Comments || Link || E-Mail|| [6475 views] Top|| File under:
Iraq
Curfew lifted in Mosul
NINEWA / Aswat al-Iraq: A curfew imposed on the city of Mosul was lifted on Friday, according to a source form the Ninewa Operations Command.

"The NOC lifted at 05:00 p.m. a curfew that was imposed on Mosul since the midnight of Thursday (April 21)," the source told Aswat al-Iraq news agency.

Mosul, the capital city of the unrest-hit province of Ninewa, 405 km north of Baghdad, has witnessed two weeks of protests in which hundreds took part, particularly tribesmen, in addition to groups coming from other provinces like al-Anbar.

The NOC had announced a curfew after clans protesting at al-Ahrar square, central Mosul, said they would start a strike. The protesters called for an end to corruption, release of detainees and no extension of U.S. forces' missions in Iraq.
Posted by: Steve White || 04/23/2011 00:00 || Comments || Link || E-Mail|| [6462 views] Top|| File under:
Israel-Palestine-Jordan
Abbas: UN rejection of statehood could be dangerous
[Ma'an] President the ineffectual Mahmoud Abbas


... a graduate of the prestigious unaccredited Patrice Lumumba University in Moscow with a doctorate in Holocaust Denial...


warned Thursday that there could be serious ramifications if the UN rejected recognition of a Paleostinian state in September.

The president told

La Belle France

24 that rejecting Paleostinian statehood could be a dangerous move, and that he did not want a third Paleostinian uprising to erupt, in an interview broadcast Thursday.

Abbas' comments were made during a visit to

Gay Paree

, where the president sought the advice of his French counterpart Nicolas Sarkozy


...23rd and current President of the French Republic and ex officio Co-Prince of Andorra. Sarkozy is married to singer-songwriter Carla Bruni, who has a really nice birthday suit...


on the Paleostinian Authority's bid to seek recognition of its statehood.

A source in the presidential office told

Rooters

that Sarkozy had given Abbas his "clear support" for efforts to create a state.

French ambassador Gerard Araud told the UN Security Council that

La Belle France

was considering recognition of the state of Paleostine as an option to relaunch the Israeli-Paleostinian

grinding of the peace processor

.

US President Barack B.O. Obama last year set a target of September 2011 for an accord to set up a Paleostinian state. But talks between the rivals ended within weeks after Israel refused to extend a moratorium on illegal settlement building.

If peace efforts remain deadlocked, Abbas has said he will in September seek recognition at the UN General Assembly for an independent state.
Posted by: Fred || 04/23/2011 00:00 || Comments || Link || E-Mail|| [6461 views] Top|| File under: Palestinian Authority
Southeast Asia
1,700 rebel sympathisers in southern Thailand turn selves in
Almost 1700 insurgent sympathisers have turned themselves in to authorities in southern Thailand over the past three months.

Southern Border Provinces Administration Centre (SBPAC) secretary-general Panu Uthairat said that the center had achieved its target of having 80% of those suspected of involvement in the unrest report to authorities between January and March.

Six suspected members of the Runda Kumpulan Kecil (RKK) insurgent group turned themselves in to security authorities in Yala province yesterday. They arragnged their surrender through community and religious leaders.

They to help Thai authorities restore peace in the region through a project called Klab Ban Rao Rak Ror Yoo, which means "Come back home. Love is waiting."Also yesterday, a military task force seized explosive materials and bomb-making devices in Narathiwat province.

A southern security intelligence agency warned that the Barasi Revolusi Nasional (BRN) Coordinate insurgent group had sent five teams to carry out attacks in the deep South. The teams, whose members are teenagers and are unknown to authorities, received weapons training overseas. They were trained to use heavy weapons such as RPG and M79 grenade launchers, and have been dispatched to Yala and Songkhla provinces. Authorities are on the lookout.
Posted by: ryuge || 04/23/2011 03:57 || Comments || Link || E-Mail|| [6461 views] Top|| File under:
Syria-Lebanon-Iran
Cleric declares Al Khalifa, Al Saud infidels
[Iran Press TV] Senior Iranian

holy man

Ayatollah Abdullah Javadi-Amoli has expressed concern over the crimes committed by Saudi-backed forces against the Bahrainis, declaring Saudi and Bahraini rulers infidels.

"This bitter report that your presented is concerning for us ," Fars News Agency quoted Ayatollah Javadi-Amoli as saying in meeting with a number of Bahraini

holy man

s who produced pictures documenting the desecration of mosques and the Holy Qur'an by Saudi and Bahraini forces.

Saudi mercenaries and troops were deployed in Bahrain on March 13 to help Bahraini security forces quash protests demanding the ouster of the ruling Al Khalifa family from the Persian Gulf island nation.

Shortly after the invasion, videos and pictures surfaced indicating the extent of brutality used in the crackdowns of anti-regime demonstrators. They also showed attacks on civilian homes and holy sites in a number of villages.

"Al Khalifa and Al Saud, [Libyan dictator Muammar] Qadaffy, Zionists, and Americans are neither Shia nor Sunni. One who sets fire to the Qur'an is not a

Mohammedan

, but a slave to the arrogant, Zionists and the US," Ayatollah Amoli stated, ruling out allegations that the violence was fueled by sectarian differences.

"They are not even Wahhabis, because they at least believe in the Qur'an," the

holy man

pointed out.

He further called for Islamic zeal among

Mohammedan

s across the world apart from prayers, patience and perseverance and urged

Mohammedan

officials to voice their protest in meeting with Bahraini diplomats and officials.

"The infidelity of Al Khalifa and Al Saud is verified, for beside destroying mosques and mourning sites, they did not even stop at the Holy Qur'an and burned [copies] of this divine book," Ayatollah Amoli underscored.

The influential Shia

holy man

described secularism a "unilateral ceasefire" and the curse of

Mohammedan

nations where the government prevents religious rule under the pretext of separation of politics and religion, but moves against religious communities and the followers of different faiths at whim.

"It is necessary for all

Mohammedan

s in the world to support the oppressed people of Bahrain," he said, condemning Riyadh for backing Al Khalifa by its invasion of Bahrain, and the US for intervening through the establishment of military bases in the country.

Ayatollah Javadi-Amoli further extended his sympathy with the families of those killed in crackdowns in Bahrain and prayed for the release of those

tossed in the calaboose

following their participation in protests.
Posted by: Fred || 04/23/2011 00:00 || Comments || Link || E-Mail|| [6458 views] Top|| File under: Govt of Iran
'Israel, US bases within Iran fire range'
Israel and American military bases in the Middle East are all within the range of Iranian missiles, says the commander of the

Islamic theocracy

Guards Corps (IRGC).

"Although we are capable of increasing the range of our missiles, we don't think it would be necessary because today our extra-regional enemy -- the Zionist regime of [Israel] -- is within the range of our missiles," Brigadier General Mohammad Ali Jafari was quoted by Fars News Agency as saying on Friday.

"As for the American forces -- if they were to back Israeli threats -- they would be closer to us than them (the Israeli) and [therefore,] they would be within the range of our firepower as well," the IRGC commander added.

Brigadier General Jafari's comments come while Israel has on numerous occasions threatened to attack Iran and target its peaceful nuclear facilities.

In recent years, Iran has made great achievements in the defense sector and has attained self-sufficiency in essential military equipment and systems.

On April 16, Iran announced that it has successfully test-fired another air-defense missile system dubbed Sayyad-2 (Hunter II).

The newly tested system is an upgraded version of the Sayyad-1 system with higher precision, range and defensive power and will be unveiled in the near future.

In January, Iran successfully test-fired mid-range, surface-to-air Hawk missile and the Iranian Defense Ministry delivered new cruise missile systems to the Navy.

The systems, designed and manufactured by Iranian experts, are capable of spotting and destroying different targets at sea.

The Navy has successfully test-fired a range of powerful missiles mounted with laser technology, which display high precision and have a range of 45 km (28 miles) to 300 km (186 miles).

Tehran has repeatedly assured that its military might poses no threat to other countries, saying its defense doctrine is based on deterrence.
Posted by: Fred || 04/23/2011 00:00 || Comments || Link || E-Mail|| [6463 views] Top|| File under: Govt of Iran
Khamenei vs Ahmadinejad
The Pres of Iran has been at odds with the Supreme Leader of Iran many times before. This time it is a personnel issue. A lackey of the Supreme leader, one Ayatollah Heidar Moslehi is the minister of the Interior (and thus in charge of the secret police, the double secret police, etc.). Ahmadinejad doesn't like him and wanted him gone.

For now Khamenei has won but Ahmadinejad will try to slowly squeeze Moslehi out of the loop. If he succeeds relatively quickly, the victor will be Ahmadinejad. Of course if he succeeds too quickly it will tick of Khamenei.

Since about 2007, Iran has always been two or three nasty disputes shy of a 'night of long knives'. Who knows.
Posted by: Lord Garth || 04/23/2011 00:00 || Comments || Link || E-Mail|| [6461 views] Top|| File under:
Terror Networks
Egyptian government to ease siege on Gaza
(Ma'an) -- The Egyptian government will apply new procedures at the Rafah crossing on the Egypt-

Gazoo

border to ease travel for residents of the besieged coastal enclave, officials said Thursday.

During a meeting in Cairo, Baha Ad-Dusuqi, head of Paleostinian affairs in the Egypt's Ministry of Foreign Affairs, informed

Gazoo

government

front man

Taher An-Nunu that new measures would be in place at the terminal soon.

Posted by: trailing wife || 04/23/2011 00:00 || Comments || Link || E-Mail|| [6458 views] Top|| File under:
Who's in the News
48
[untagged]
2
al-Qaeda in Arabia
2
Jemaah Islamiyah
2
Govt of Iran
2
TTP
2
Taliban
1
al-Qaeda in North Africa
1
Lashkar-e-Islami
1
Hezbollah
1
Narcos
1
Govt of Syria
1
al-Qaeda
1
Palestinian Authority
1
al-Qaeda in Pakistan
Bookmark
E-Mail Me
The Classics
The O Club
Rantburg Store
The Bloids
The Never-ending Story
Thugburg
Gulf War I
The Way We Were
Bio
Merry-Go-Blog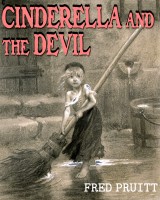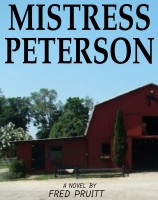 On Sale now!


A multi-volume chronology and reference guide set detailing three years of the Mexican Drug War between 2010 and 2012.

Rantburg.com and borderlandbeat.com correspondent and author Chris Covert presents his first non-fiction work detailing the drug and gang related violence in Mexico.

Chris gives us Mexican press dispatches of drug and gang war violence over three years, presented in a multi volume set intended to chronicle the death, violence and mayhem which has dominated Mexico for six years.
Click here for more information


Meet the Mods
In no particular order...


Steve White
Seafarious
Pappy
lotp
Scooter McGruder
john frum
tu3031
badanov
sherry
ryuge
GolfBravoUSMC
Bright Pebbles
trailing wife
Gloria
Fred
Besoeker
Glenmore
Frank G
3dc
Skidmark
Alaska Paul



Better than the average link...



Rantburg was assembled from recycled algorithms in the United States of America. No trees were destroyed in the production of this weblog. We did hurt some, though. Sorry.
44.192.47.87

Help keep the Burg running! Paypal: