Afghanistan
Isaf Says Militants Weak to Face Forces
[Tolo News] Isaf on Monday said Insurgents have lost the potential to "challenge" Afghan forces and foreign troops in the war amid a dramatic surge in Taliban-led violence.

At a joint

presser

with NATO


...the North Atlantic Treaty Organization. Originally it was a mutual defense pact directed against an expansionist Soviet Union. In later years it evolved into a mechanism for picking the American pocket while criticizing the style of the American pants...


Senior Civilian Representative's spokesperson, Dominic Medley, in Kabul Isaf Spokesperson Gen. Josef Blotz said 60 percent of

krazed killer

-led attacks target civilians, tribal elders, religious leaders and government officials.

General Blotz said this year's statistics indicate an increase in assaults striking civilians, tribal leaders and government officials.

"Insurgents not able to challenge Afghan national security forces and Isaf forces to any significant degree continue to assassinate Afghan patriots and religious leaders," Gen. Blotz told

news hound

s.

While emphasising on NATO's long-term cooperation to Afghanistan NATO's Senior Civilian Representative Spokesperson Dominic Medley pointed out to the new phase of progress unfolding in the country.

"New phase is taking place in Afghanistan as the country progresses on its road to peace, stability and security and that new phase is the joint strategy with Afghanistan and NATO," Mr Medley said.

Blotz said the man who targeted 201st ANA Corps in Laghman province was an army recruit. But he refused to shed light on the attacker's military rank.

On Saturday 201st ANA Corps in Laghman province was targeted by a

jacket wallah

, dressed in ANA uniform, and killed 4 Afghan soldiers, 7 foreign troops and hurt eight others.
Posted by: Fred || 04/19/2011 00:00 || Comments || Link || E-Mail|| [6468 views] Top|| File under: Taliban
Africa North
British troops go to Libya amid 'Vietnam' warnings
At least ten senior officers will be sent to Benghazi to try to forge the rebels trying to oust Colonel Muammar Gaddafi into a credible fighting force.

Ministers insisted that deploying the "military liaison advisory team" was not a sign of mission creep, but MPs of all parties said the move showed Britain is being dragged ever deeper into a Libyan civil war.

The announcement came after David Cameron urged Cabinet ministers to draw up new measures to help the rebels break the military deadlock in Libya.

After more than a month of air strikes, the rebels have failed to make significant progress against Col Gaddafi. British commanders have told the Prime Minister that the rebels lack the organisation to challenge the dictator's forces.

Mr Cameron, who personally led international efforts to launch the Libyan intervention, is said to be becoming "increasingly impatient" and anxious about the stalemate.
Posted by: tipper || 04/19/2011 18:17 || Comments || Link || E-Mail|| [6473 views] Top|| File under:
Arabia
Bahrain: Gulf troops to stay as counter to Iran
[Arab News] Gulf troops will stay in Bahrain until its rulers are satisfied that threats from Iran have eased, the island kingdom's foreign minister said Monday.

Bahrain's king declared martial law last month and invited about 1,500 troops from

Soddy Arabia

and the other Gulf states to help contain a Shiite uprising that Sunni leaders around the oil-rich region believe could open the way for greater influence by Shiite powerhouse Iran.

The country's foreign minister, Khalid bin Ahmed Al Khalifa, told

news hound

s that the Gulf force is needed to counter a "sustained campaign" by Iran in Bahrain, the host of the US Navy's 5th Fleet.

"There is an external threat on the whole Gulf," the minister said on the sidelines of an anti-piracy conference in Dubai. He denied the Gulf force is "policing" the majority Shiite nation and emphasized the foreign forces' stated mission is to protect Bahrain's "vital installations against a foreign threat."

Authorities claimed they see Iran's influence in the Shiite opposition that has staged weeks of demonstrations and sit-ins demanding greater political freedoms and equal rights.

Tehran has denounced the deployment of a Saudi-led force to help prop up Bahrain's monarchy and condemned the crackdown.

Hundreds of protesters, opposition leaders and human rights


...which often intentionally defined so widely as to be meaningless...


activists have been taken into custody since Bahrain declared emergency rule March 15 attempts to crush the revolt.

Prime Minister Sheikh Khalifa bin Salman Al-Khalifa on Monday said protesters, who had called for his removal, would be held to account and described the anti-government unrest as a coup attempt.

"Bahrain has witnessed a coup attempt," he said in remarks carried by pro-government media on Monday. "No violators would get away with it. All co-conspirators and abettors must be held accountable."

Weeks of anti-government protests in February and March by the Shiite majority demanded more freedom, an end to discrimination and a constitutional monarchy in the Sunni-ruled country, which is a US ally.
Posted by: Fred || 04/19/2011 00:00 || Comments || Link || E-Mail|| [6461 views] Top|| File under: Govt of Iran
GCC leaders, Yemeni opposition hold talks
[Arab News] Foreign ministers of the six-nation Gulf Cooperation Council (GCC) and a delegation of top opposition leaders from Yemen met here Sunday night to discuss ways and means to defuse the worsening political crisis in Yemen.

In the meeting, the GCC and Yemeni leaders discussed a proposal for an early departure of President President-for-Life Ali Abdullah Saleh


... Saleh initially took power as a strongman of North Yemen in 1977, when disco was in flower, after serving as a lieutenant colonel in the army. He had been part of the conspiracy that bumped off his predecessor, Ibrahim al-Hamdi, in the usual tiresome military coup, and he has maintained power by keeping Yemen's many tribes fighting with each other, rather than uniting to string him up. ...


to secure peace and an end to political unrest in the country. They also reviewed a proposal that calls for a timetable for the president to leave office.

"The meeting discussed all related developments in Yemen within the framework of the agreement reached by GCC countries on April 10, when it was decided to involve all factions to find a solution to the political unrest," said a

front man

of the GCC General Secretariat in Riyadh after the talks.

The Yemeni delegation held talks on all issues with the GCC ministers while seeking details of the plan for Saleh's departure floated by GCC ministerial council earlier this month.

The five-member opposition Common Forum delegation was led by Mohammed Salem Bassandaoua, former foreign minister. Other Yemeni opposition leaders present in the talks included Yasin Saeed Noman, secretary-general of Socialist Party of Yemen; Abdelwahab Al-Ansi, secretary-general of Reform Party; Sultan Al-Atwani, secretary-general of Al-Nasiri party and Hassan Zaid, chief of Al-Haq party.

The Gulf foreign ministers met for the first time with Yemeni opposition members to defuse the crisis. The meeting coincides with the visit of European Union foreign policy chief Catherine Ashton, who arrived in Riyadh on Sunday night for a two-day visit during which she is to meet

King of the Arabians, Sheikh of the Burning Sands, Custodian of the Two Holy Mosques

King Abdullah and other senior Saudi officials.
Posted by: Fred || 04/19/2011 00:00 || Comments || Link || E-Mail|| [6468 views] Top|| File under:
Kingdom says oil market is oversupplied
[Arab News]

Soddy Arabia

's Minister of Petroleum and Mineral Resources Ali Al-Naimi said on Sunday the world oil market was oversupplied and the Kingdom had reduced output, sending a the strongest signal yet that OPEC may not boost output in June to quell soaring
oil prices.

Consumers have urged the exporters' group to add supply to halt the rally in oil prices that has taken crude to its highest level in 2 1/2 years amid unrest in North Africa and the Middle East, but OPEC members say there is little they can do to bring prices down.

"The market is overbalanced ... Our production in February was 9.125 million barrels per day (bpd), in March it was 8.292 million bpd. In April we don't know yet, probably a little higher than March. The reason I gave you these numbers is to show you that the market is oversupplied," Al-Naimi told

news hound

s.

Two Saudi-based industry sources told

Rooters

last week the kingdom had cut production.

Al-Naimi's words, echoed later on Sunday by his counterpart from the United Arab Emirates, are the clearest indications yet that the group is unconvinced there is a need for more oil despite the civil war that has slashed Libyan output and expectations Japanese oil demand will rise as it scrambles to rebuild its earthquake-shattered electricity grid.

"These statements underscore the breadth of the security premium currently in (oil) prices. Overall supplies are sufficient," said John Kilduff of energy hedge fund Again Capital. "As we've seen in the past, however, a well-supplied market is not always a barrier to very high prices."

Al-Naimi declined to comment on the current price of crude.

Oil prices fell early last week after Goldman Sachs warned high prices may be eroding demand, but rebounded on signs of renewed health in the US economy on Friday.
Posted by: Fred || 04/19/2011 00:00 || Comments || Link || E-Mail|| [6485 views] Top|| File under:
China-Japan-Koreas
N. Korea's Brat Pack Lead Life of Luxury
When Kim Jong-chol, the second son of North Korean leader Kim Jong-il, spent 10 leisurely days in Singapore in February going on a luxury shopping spree and attending an Eric Clapton concert, he was apparently joined by a brat pack of children of powerful officials in North Korea.

An official source here said Sunday intelligence information reveals Kim Jong-chol (30) and members of the so-called Ponghwajo or torch group not only visited Singapore, but also went to Macao and Malaysia to gamble and shop.

The Ponghwajo consists of the regime's princelings, not to be confused with the children of early high-ranking officials who fought as revolutionaries along with former North Korean leader Kim Il-sung. These sons of the revolutionaries are now in their 50s and 60s and have recently been tapped to serve in key positions under North Korea's heir apparent Kim Jong-un.

But the Ponghwajo are in their 30s and 40s and are not viewed favorably by the regime's leadership. Though they are often engaged in activities that generate dollar revenues through drug sales, counterfeiting and black market trade, they apparently do not wield much political power.

The group was formed in the early 2000s by O Se-won, the son of Gen. O Kuk-ryol, a senior leader in North Korea's powerful National Defense Commission, and Kim Chol, the son of Kim Won-hong, head of the People's Army Security Command. Its members include Ri Il-hyok, the first son of Ri Chol, former North Korean ambassador to Switzerland and the official in charge of handling Kim Jong-il's secret bank accounts, as well as Kang Tae-seung, the eldest son of First Vice Foreign Minister Kang Sok-ju and Jo Song-ho, the eldest son of the late Jo Myong-rok, first vice chairman of the National Defense Commission who died last year.
Posted by: Steve White || 04/19/2011 00:00 || Comments || Link || E-Mail|| [6467 views] Top|| File under:
Home Front: Politix
McChrystal cleared of wrongdoing in Rolling Stone piece
A Pentagon report found insufficient evidence Gen Stanley McChrystal, until June the top US general in Afghanistan, had violated US military policy. It said events narrated in the magazine had not occurred as written. Rolling Stone said it stood by its article.
Posted by: Zebulon Thranter9685 || 04/19/2011 00:00 || Comments || Link || E-Mail|| [6461 views] Top|| File under:
India-Pakistan
KP assembly approves resolution against drone attacks
[Dawn] The Khyber-Pakhtunkhwa


... formerly NWFP, still Terrorism Central...


Assembly has approved a resolution against US drone attacks in the tribal regions of the country.

The resolution was presented by by senior minister Bashir Bilour and demands that the US envoy to the country be summoned to the Foreign Office.

The resolution calls for an immediate end to the drone strikes, stating that they violate Pakistain's

illusory sovereignty

and are counter-productive in fighting militancy. The resolution also demands that US should hand over drone technology to Pakistain.
Posted by: Fred || 04/19/2011 00:00 || Comments || Link || E-Mail|| [6459 views] Top|| File under: Govt of Pakistan
Iraq
Army bans Falluja delegation from Mosul
NINEWA / Aswat al-Iraq: An army force prevented on Monday a delegation from Falluja from entering Mosul to take part in the sits-in, according to a security source.

"Iraqi army prevented on Monday evening chieftains and public figures in Falluja from entering Mosul to attend the sits-in in al-Ahrar square, running for the 10th consecutive day," the source told Aswat al-Iraq news agency.

"The delegation contains a bus carrying 40 persons and four vehicles. The vehicles entered the city but the bus was prevented at a checkpoint in Hamam al-Alil district, south of Mosul," the source added.
Posted by: Steve White || 04/19/2011 00:00 || Comments || Link || E-Mail|| [6460 views] Top|| File under:
Israel-Palestine-Jordan
Jordan arrests brother of bomber in Afghan attack
Jordan has arrested the brother of an Al Qaeda triple agent who blew himself up in a CIA outpost in Afghanistan in 2009, killing seven CIA employees in what was one of the worst tragedies in the history of the American agency.

A Jordanian security official says the arrested man, Ayman al-Balawi, was detained in a sweep Friday along with 102 other members of the ultraconservative Muslim Salafi sect.

The sweep followed clashes with anti-government protesters in the eastern Jordanian city of Zarqa during which Salafis wounded 83 policemen.

The official said on Tuesday that Ayman al-Balawi is the brother of Humam, the Jordanian physician-turned-bomber who carried out the attack in Afghanistan.

This article starring:
Ayman al-Balawi
Posted by: tipper || 04/19/2011 07:03 || Comments || Link || E-Mail|| [6462 views] Top|| File under:
Olde Tyme Religion
Many in Indonesia want to ban the Ahmadiyah
The Ahmadiyah are afraid and it is obvious why. Hardline Islamic groups want the sect to be banned - they say it deviates from the tenets of Islam, and therefore has no place in Indonesian society.

Over the past few months these hardliners have become increasingly vocal in their demands - holding rallies in central Jakarta and airing their views in the media.

But some have taken it even further. In February, a violent mob bludgeoned three Ahmadis to death. Since then, houses and mosques have been attacked and protesters have vowed to escalate the violence if they do not get their way.

And it is not just hardliners who want the Ahmadiyah disbanded.
Continue reading the main story

In TV talk-shows and internet chat-rooms, it is obvious that an increasing number of Indonesians, while not condoning the violence, would like to see an end to the Ahmadiyah in their country.

One man we spoke to, who lived opposite the Ahmadis' mosque in Bogor, said he thought it would be better if they just went away.

Even the local authorities are making life difficult for them.

"In terms of whether the Ahmadiyah should be banned, we're still studying whether it will be the best"
- Nasarudin Umar Director General for Islamic Guidance, Religious Ministry
Posted by: Zebulon Thranter9685 || 04/19/2011 00:00 || Comments || Link || E-Mail|| [6462 views] Top|| File under:
Syria-Lebanon-Iran
Documents show US funding Syrian opposition: Washington Post
[Arab News] The State Department has been secretly financing opponents of Syrian President-for-Life Bashir Pencilneck
al-Assad,


One of the last of the old-fashioned hereditary iron-fisted fascist dictators. Before going into the family business Pencilneck was an eye doctor...


The Washington Post reported, citing previously undisclosed diplomatic documents provided to the newspaper by the WikiLeaks website.


One wonders why WaPo chose to publicize this little tidbit, which plays right into Pencilneck's attempts to label all dissenters as enemies of the state in thrall to the Zionists and the Great Satan. It's almost as if WaPo has an agenda...

One of the outfits funded by the US is Barada TV, a London-based satellite channel that broadcasts anti-government news into Syria, the Post reported Sunday.

Barada's chief editor, Malik Al-Abdeh, is a cofounder of the Syrian exile group Movement for Justice and Development.

The leaked documents show that the US has provided at least $6 million to Barada TV and other opposition groups inside Syria, the newspaper said.

The

B.O. regime

has reached out to Assad's regime, hoping to persuade it to change its policies regarding Israel,

Leb

, Iraq and support for

Islamic exemplar

groups. In January, the US stationed an ambassador in Damascus,
...The City of Jasmin is the oldest continuously-inhabited city in the world. It has not always been inhabited by the same set of fascisti...
the capital, for the first time in five years.

The Post said it was not clear from the WikiLeaks documents whether the US was still financing Assad's opponents, though they showed funding had been set aside through September 2010.

Syrian activists have been staging protests against Assad's authoritarian regime for more than a month. More than 200 people have been killed as security forces tried to crush the protests.

On Sunday,

gunnies

opened fire during a funeral for a slain anti-government protester, killing at least three people, according to witnesses and activists. Tens of thousands of Syrians

erupted into the streets

nationwide despite Assad's promise to end nearly 50 years of emergency rule this week, a key demand of the protesters.

Last week, the State Department said Iran appeared to be helping Syria crack down on protesters, calling it a troubling example of Iranian meddling in the region.

"If Syria's turning to Iran for help, it can't be very serious about real reform,"

front man

Mark Toner told

news hound

s.
Posted by: Fred || 04/19/2011 00:00 || Comments || Link || E-Mail|| [6470 views] Top|| File under:
Who's in the News
52
[untagged]
5
Taliban
2
Govt of Pakistan
1
Govt of Syria
1
TTP
1
Govt of Iran
1
al-Qaeda in North Africa
1
Hamas
1
Hizb-ut-Tahrir
1
Lashkar-e-Islami
Bookmark
E-Mail Me
The Classics
The O Club
Rantburg Store
The Bloids
The Never-ending Story
Thugburg
Gulf War I
The Way We Were
Bio
Merry-Go-Blog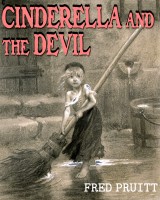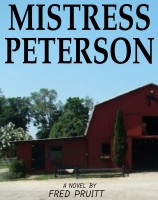 On Sale now!


A multi-volume chronology and reference guide set detailing three years of the Mexican Drug War between 2010 and 2012.

Rantburg.com and borderlandbeat.com correspondent and author Chris Covert presents his first non-fiction work detailing the drug and gang related violence in Mexico.

Chris gives us Mexican press dispatches of drug and gang war violence over three years, presented in a multi volume set intended to chronicle the death, violence and mayhem which has dominated Mexico for six years.
Click here for more information


Meet the Mods
In no particular order...


Steve White
Seafarious
Pappy
lotp
Scooter McGruder
john frum
tu3031
badanov
sherry
ryuge
GolfBravoUSMC
Bright Pebbles
trailing wife
Gloria
Fred
Besoeker
Glenmore
Frank G
3dc
Skidmark
Alaska Paul



Better than the average link...



Rantburg was assembled from recycled algorithms in the United States of America. No trees were destroyed in the production of this weblog. We did hurt some, though. Sorry.
18.232.59.38

Help keep the Burg running! Paypal: