Afghanistan
Protester shot dead at Nato base in Afghanistan during angry demonstration over Koran burning
A pastor's plan to burn copies of the Koran claimed its first victims today when one Muslim protester was shot dead and several others were wounded at a demonstration in Afghanistan.

The shooting came outside a German-run Nato base in northeast Afghanistan as thousands of angry Muslims took to the streets across the country, some threatening to attack U.S. bases in the country.

Demonstrations later spread to the capital, Kabul, and at least four other provinces.

more
Posted by: tipper || 09/10/2010 12:30 || Comments || Link || E-Mail|| [307 views] Top|| File under:
Karzai Divides Afghanistan in Reaching Out to Taliban
Afghan President Hamid Karzai's recent attempts to placate the Taliban haven't made him many new friends among the insurgents. But they have definitely alienated some crucial old friends: the country's ethnic minorities, who have been a linchpin of Mr. Karzai's American-backed government.

After nine years of war, Mr. Karzai has little faith that coalition forces can rout the Taliban, his aides say. The insurgency, which is overwhelmingly waged by Pashtuns—Afghanistan's largest ethnic group—shows no sign of abating despite the surge in U.S. troop numbers. Instead, the Afghan leader, himself a Pashtun, is seeking a negotiated peace deal with the Islamist militants.

"If you just rely on the military—we've seen the result," explains Mohammad Masoom Stanekzai, the senior presidential adviser for peace and reconciliation. "There is no purely military solution in Afghanistan."

American military commanders say they back Mr. Karzai's effort to court members of the Taliban, comparing it to the successful strategy in Iraq to win over Sunni Arab insurgents.
Posted by: tipper || 09/10/2010 12:27 || Comments || Link || E-Mail|| [283 views] Top|| File under:
What Soldiers In Afghanistan Want In Their Care Packages
"If they really want to support their troops," a soldier from the 1-502 Infantry Battalion told me last month in Kandahar's unpleasant Zhari district, "folks should quit it with all the other stuff and just send more dip."
Posted by: Anonymoose || 09/10/2010 00:00 || Comments || Link || E-Mail|| [295 views] Top|| File under:
Africa North
Libyan jihadi makeover program leads to more prisoner releases
Libya's rehabilitation program for jihadis has led to the release of 37 terrorists, including Nasser Tailamoun, Osama bin Laden's driver.

For more than a year the Kadhafi Foundation initiative has arranged group hugs prison dialogues between government officials and members of the Libyan Islamic Fighting Group (LIFG).

According to a Kadhafi Foundation spokesman, "these people had completed their rehabilitation program, which was aimed at getting the prisoners to renounce violence and reintegrate them into Libyan society such as it is."

Former LIFG leader Khaled Cherif invited the freed convicts "to be of use to themselves, their families and Chairman Mo their homelands". Cherif, who went with former Islamist leaders to witness their release, told them to "honor their promise and partake in building Libya".

This isn't the first time that LIFG jihadis have been released under the program. In March, Libya freed 214 jailed terrorists militants, including LIFG emir Abdelhakim Belhaj.

"[The] successful Libyan experiment", former LIFG media section chief Noman Benotman told London-based Asharq Alawsat newspaper on September 2nd, "proved highly efficient in distancing Islamists from dens of evil".

Not everyone is buying into this outlook. "Some Arab regimes realised the price they had to pay in return for the truce with Islamist groups," said Monia Ferjani, an expert in Islamism.

"It is no secret that fundamentalist movements changed their techniques at the current stage, to the point that some went so far as to label them 'Fundamentalism Light, which is meant to promote Islamism behind a humane guise." she added.

These "neo-fundamentalists", as she calls them, "no longer fight man-made laws with God-revealed Sharia" but instead "defend the Sharia using man-made laws. The release decision in Libya is a living example of that."


Moving their efforts from the hard jihad of the sword to the soft jihad of the law. The same objective, but less dangerous to innocent bystanders in the short term.
Posted by: ryuge || 09/10/2010 00:00 || Comments || Link || E-Mail|| [382 views] Top|| File under:
Algeria's ex-rebel leader calls for truce
[Arab News] A former leader of Algeria's insurgency has for the first time urged members of Al-Qaeda's North African wing to declare a truce.


Hudnaaaaaaah! Good for up to ten years, or until the group is rearmed and ready to go back to fighting.

The appeal by Hassan Hattab, who gave himself up three years ago, appeared to be part of an Algerian government strategy aimed at ending a two-decade insurgency during which an estimated 200,000 people have been killed.

Hattab was the founder of the Salafist Group for Preaching and Combat, the precursor to Al-Qaeda in the Islamic Maghreb (AQIM), which continues to mount sporadic attacks and kidnaps, though the violence has subsided significantly.

Since he surrendered he has made several appeals to AQIM fighters to lay down their arms under a government amnesty but this is the first time he has spoken of a truce.

"We invite you to announce a truce for a couple of months," Hattab said in the appeal to the insurgents, which was broadcast on national radio late on Wednesday. "The truce will be an opportunity to discuss with Muslim clerics the future of Islam in Algeria," the appeal said.

A security crackdown, amnesty offers and waning public support have reduced the insurgents' numbers from 35,000 in the 1990s to between 1,000 and 1,500 now, according to estimates from security analysts.

Hundreds of Al-Qaeda rank-and-file fighters, as well as dozens of the group's leaders, have accepted the government's amnesty offer in the past few years. They still periodically ambush security service patrols in the north of the country but have switched much of their activity to the Sahara desert areas of northern Mali and Mauritania, where they have kidnapped dozens of Westerners.

Hattab's appeal was also published in several Algerian newspapers, where it was co-signed by senior former rebels and a leader of the banned Islamic Salvation Front, which inspired many of the insurgents.

It was the first time an appeal to insurgents issued by Hattab has been broadcast over the radio. "Some rebels do not trust written appeals, this is why using the radio is a good move to convince them that the appeal is genuine," Samer Riad, a journalist with El Khabar newspaper who specializes in security issues, told Reuters.

The timing of the appeal may be significant because it was made just before Algeria celebrates the Eid Al-Fitr, marking the end of the holy fasting month of Ramadan.
Posted by: Fred || 09/10/2010 00:00 || Comments || Link || E-Mail|| [286 views] Top|| File under: al-Qaeda in North Africa
Arabia
'Bahrain spies not related to Iran'
[Iran Press] Bahrain's Interior Minister Sheikh Rashid bin Abdullah Al Khalifa has stressed that suspected spies arrested in the country do not have any links to Iran. "As we have said earlier, Iran is not connected to the arrested [spy] networks in Bahrain and we consider Iran a friend, brother and neighbor country," Al Khalifa said in a meeting with Iran's Ambassador to Bahrain Hossein Amir Abdollahian on Thursday. He said that Bahrain tries to establish security and stability in the region based on the principle of not interfering in the domestic affairs of other nations, ISNA reported.

Small country, big countries to the east and west...

"Peace in the region and all its countries is to the interest of all; a problem for one of the regional nations causes trouble for all," he added. Abdollahian, for his part, praised Tehran's good relations with Manama and said, "The Islamic Republic of Iran considers the security of the region, including Bahrain, as its own security."

"Nice place you have here. It'd be a shame if something happened to it."
Posted by: Fred || 09/10/2010 00:00 || Comments || Link || E-Mail|| [282 views] Top|| File under:
China-Japan-Koreas
S. Korea-U.S. Drills 'Aim to Stabilize N.Korea'
Commander of the U.S. Forces Korea Gen. Walter Sharp admitted Thursday that South Korea and the U.S. conducted exercises aimed at "stabilizing" North Korea in the event of regime collapse there. Sharp was speaking to reporters at the U.S. garrison in Yongsan, Seoul in reply to question whether a stabilization drill was part of an annual drill dubbed "Ulchi Freedom Guardian" last month, which saw unusually large numbers from both sides participate.

"We are designing our exercises to make sure that both the [South Korean] and U.S. forces are not only able to defend, not only able to attack and kill, but also able to provide humanitarian assistance for the security and stability of the people," he said.

They envisage the North Korean regime unable to maintain public order in a civil war, or the South Korean and U.S. combined forces trying to maintain public security in North Korea in case it provokes a war.

No USFK commander so far has openly mentioned such drills, which experts speculate were included as part of a new contingency operation plan the two allies are working out.

Sharp also noted that it is important to apply the lessons the U.S. military took from its drawn-out wars in Afghanistan and Iraq to the Korean Peninsula. "One of the lessons is that you can be fighting and attacking one area, and in another area the main mission is to stabilize and protect the population," he said.

Another lesson from the two wars is that the whole government should be involved in the stabilization operations if they are to succeed, he said. "The other thing we are applying here is that especially in the stabilization area, it is really the whole of the government. It is not just the military that has to be united in order to achieve victory."

"So we try very hard and the Combined Forces Command work very closely not only with the U.S. Embassy but also with all of the [South Korean] government, especially during the Ulchi Freedom Guardian, in order to make sure that both military and civilian operations are synchronized," he added.
Posted by: Steve White || 09/10/2010 00:00 || Comments || Link || E-Mail|| [386 views] Top|| File under:
Fifth Column
Sanctions shortened for U of California Muslim student group
SAN FRANCISCO (JTA) -- A Muslim student group at the University of California, Irvine, had a yearlong suspension shortened to four months.

The Muslim Student Union (MSU) on the Irvine campus will be barred from operating this fall semester, the Jewish Journal of Greater Los Angeles reported.

The university had recommended a yearlong suspension in May in response to the group's orchestrated heckling of Israeli U.S. Ambassador Michael Oren during his address to the university last February. Oren walked off the stage twice, unable to continue because of the disruption.

According to the sanctions, imposed for violations of the university's code of conduct, the student group may not use university facilities this fall, recruit new members or raise money. Members must complete 100 hours of community service, and the group will be on probation for two years beginning Jan. 3.

Eleven students were arrested by campus police for the heckling of Oren. Eight were from UC Irvine, including the MSU president. All were released.
Posted by: trailing wife || 09/10/2010 08:11 || Comments || Link || E-Mail|| [278 views] Top|| File under:
Soros giving $100 million to Human Rights Watch
(JTA) -- Billionaire philanthropist George Soros will give Human Rights Watch $100 million to expand its work throughout the world. The gift, announced Tuesday, is the largest ever by Soros and the largest received by Human Rights Watch, The New York Times reported.


As we have seen repeatedly here, "human rights" are not the same as "individual rights," and are often antithetical to them...


Soros, 80, told the Times that the gift is the first of a series of large gifts that he plans to make.

Soros this year has donated some $700 million to several causes. He earned $3.3 billion from his hedge fund in 2009, the Times reported.

The gift is a challenge grant requesting that Human Rights Watch raise $10 million over the next decade from new, international sources. The organization will get the money even if it is not successful.
Posted by: trailing wife || 09/10/2010 08:09 || Comments || Link || E-Mail|| [289 views] Top|| File under:
Home Front: WoT
Siddiqui to be sentenced in US
[Iran Press] Pakistani female scientist Aafia Siddiqui, accused of shooting US service members, will receive her sentence at a New York court by the end of September.


Good. Stultify, with every moment of your life controlled by the kufrs you lost to, bitch.

Media report say that Siddiqui will receive her sentence in a hearing at a Pearl Street court in Manhattan presided over by Judge Berman on September 23rd, 2010.

Siddiqui is charged with opening fire on FBI agents and US military personnel in a police station in Ghazni, Afghanistan, where she was being interrogated in 2008.

Siddiqui is expected to be sentenced to life in prison.

Human rights groups say that Siddiqui had secretly been transferred to the US base in Bagram, north of Kabul, and tortured for five years prior to the alleged 2008 incident.


Show us the marks or shut up. $100,000,000 from George Soros isn't going to change reality, no matter how hard you try.

She was taken to the US and was convicted of the charges in a New York court on February 3.

Siddiqui vehemently denied all the charges against her during the trial, calling them 'ridiculous' and insisting that she was framed, jailed, and tortured by US agents in Pakistan and Afghanistan. It was "pure psychological, emotional torture," she said, describing her situation.


No marks, then? But to a jihadi, being imprisoned by the kufr is against Allah's law, and therefore torture. Unfortunately, the rest of us disagree. Sorry, you lose.

"I thought it was a continuation of what had been done to me in my secret prison history," she said in late January.


Really, my dear MIT PhD, you must improve the caliber of your thinking.

The conviction triggered protests in different parts of the Muslim world, where anti-US sentiments are already running high.

Relatives of Siddiqui have strongly criticized the US justice system for its ruling.

Siddiqui vanished in Karachi, Pakistan with her three children on March 30, 2003. The following day it was reported in local newspapers that she had been taken into US custody on terrorism charges.


I seem to recall that the local newspapers got it wrong, and she was actually in hiding until recaptured.
Posted by: Fred || 09/10/2010 00:00 || Comments || Link || E-Mail|| [284 views] Top|| File under: al-Qaeda
India-Pakistan
Pakistan urges US, Interpol to take action
[Pak Daily Times] Interior Minister Rehman Malik on Thursday urged Interpol Secretary General Ronald K Noble and the US government to take strict action against the planned burning of the holy Quran by an American pastor. In a letter to the Interpol chief, Malik observed that the burning of the holy book was a crime against humanity and amounted to international offense, as it would harm world peace and harmony. "Interpol must play its role to stop this heinous criminal act," Malik demanded. Calling it an insane act, he warned "it would do irreversible damage to world peace, especially when the world is fighting against all kind of acts of terrorism".
Posted by: Fred || 09/10/2010 00:00 || Comments || Link || E-Mail|| [288 views] Top|| File under: Govt of Pakistan
Army won't take over: PM
[Pak Daily Times] Prime Minister Syed Yousaf Raza Gilani on Thursday reiterated that there was no threat to democracy and the Pakistan People's Party (PPP) government would complete its tenure.

Talking to reporters at the PM's House, Gilani said, "The army neither intends to come to power, nor will it do so. The judiciary is independent and pro-democratic. Despite this, if some people are debating such a possibility, then they are clearly wasting their time."

He said that the army was the part of civil administration and it was participating in flood relief activities on the government' request. "Those who consider the army and the civil government two separate entities are living in a fool's paradise," the PM said.

"The media, the masses and the political parties are very clear that democracy is the need of the country. The world will also not accept any undemocratic move," the PM said.

The prime minister said the PPP government was an elected one and it had come to power after rendering great sacrifices and winning elections. "The mandate of people should be respected," he said.

Responding to a question about the recent statements of Muttahida Qaumi Movement (MQM) chief Altaf Hussain, PM Gilani said, "Why should the army issue any clarification about Altaf Hussain's statements? The clarification should be issued by those who issued these statements in the first place, and they have already done so."

To another question, the PM said the government had approved the promotions of officers to BPS-22 through a transparent selection process and in line with the Supreme Court (SC) verdict.

"We implemented the SC order in letter and spirit. Today, I approved the promotions of 39 officers in BPS-22 after the selection board meeting," he said, adding that some officers, including his principal secretary, had not been promoted.

Responding to a question about National Accountability Bureau (NAB) Prosecutor General Irfan Qadir, the PM said that the SC verdict had been implemented.

Referring to the flood situation, Gilani said that the devastation caused by recent floods was huge and "we have to tackle it collectively".

He said that Rs 4 billion had so far been received in the Prime Minister's Flood Relief Fund.

"Owing to the devastation of floods, this Eid will be celebrated with simplicity and austerity. I myself will visit the flood relief camps on Eid day," the PM said.
Posted by: Fred || 09/10/2010 00:00 || Comments || Link || E-Mail|| [301 views] Top|| File under: Govt of Pakistan
PAKISTAN: Minorities test aid impartiality
(IRIN) - People have been turned away from relief camps set up for flood victims in Pakistain mostly due to a lack of space, but in some instances decisions on who gets aid appear to have been affected by religious or ethnic discrimination.

"We saw several families of gypsies who had reached a camp turned away by other victims and some organizers of the NGO running it. The women were in tears because they had nowhere to go," Imdad Imran, 30, a flood victim, told IRIN.

"People call us 'unclean' or say we are thieves. We have camped by the road because we know other flood victims may not like us to live near them in camps," said Bala Din, 60, a gypsy, who has been with some 30 other members of the community on a roadside since the floods forced people to evacuate villages across Muzaffargarh District, in the southwestern part of Punjab Province, in early August.

He said they had received sporadic food hand-outs from relief workers. "But we are often hungry unlike those in camps." The nomadic gypsies who can be found across the country frequently face prejudice.

They are not alone. Following the floods, other groups have also been denied aid on the basis of their identity. In Punjab Province's nearby Dera Ghazi Khan District, villagers from the Ahmadi sect, considered non-

Mohammedan

s under Pakistain's laws, were turned away from camps after fleeing homes along the River Indus.

"Local clerics began to demand these Ahmadis not be allowed into the camps. Police backed them. About 500 families were affected," Qamar Suleiman, a

front man

for the Ahmadi community, told IRIN from the central Punjab town of Rabwah. There have been similar complaints from the districts of Muzaffargarh and nearby Rajanpur.

"The Ahmadi community itself helped these people. Some were brought to Rabwah and some given help in Dera Ghazi Khan," said Suleiman.

Hassan Iqbal, the commissioner of Dera Ghazi Khan, told the media "Ahmadis should approach me directly if there is discrimination."
Posted by: Fred || 09/10/2010 00:00 || Comments || Link || E-Mail|| [277 views] Top|| File under: al-Qaeda in Pakistan
Iraq
Maliki gets a big hello from Syria's PM
BAGHDAD / Aswat al-Iraq: Iraqi Prime Minister Nouri al-Maliki received a phone call on Thursday from his Syrian counterpart Muhammad Naji al-Utri and discussed bilateral relations, according to a statement by Maliki's office.

The phone contact is the first in more than a year of boycott after Maliki accused Damascus of being involved in the deadly blasts that targeted the buildings of the Iraqi foreign and finance ministries buildings in August 2009.

"The call took up means to further bilateral ties between the two neighborly countries at the political and economic levels," read the release as received by Aswat al-Iraq news agency. The two sides underlined the importance of working on developing bilateral relations to the interests of both countries, it added.

Iraqi-Syrian relations have been strained after the Iraqi government, spurred by bloody blasts that struck Baghdad in August last year and left dozens killed or wounded, decided to resort to the UN Security Council for investigations into the incident.

The Iraqi government have then called for setting up an international tribunal and requested the Syrians to hand over Baathist leaders believed involved in several suicide attacks in some Iraqi cities.
Posted by: Steve White || 09/10/2010 00:00 || Comments || Link || E-Mail|| [280 views] Top|| File under:
Science & Technology
Are terror website targets this Sept. 11th?
Anda good time will be had by all, except the increasingly paranoid wannabe jihadis whose sites were made dark. Sometimes win-lose is the right answer.
Posted by: Elmaving Phulet4700 || 09/10/2010 00:00 || Comments || Link || E-Mail|| [311 views] Top|| File under:
Syria-Lebanon-Iran
'Ashtiani case West's propaganda'
[Iran Press] Iran's Foreign Minister Manouchehr Mottaki says Western countries' support for an Iranian woman convicted of adultery and complicity in murder shows their double standards.


Mottaki dismissed as propaganda the Western countries' efforts to defend Sakineh Mohammadi Ashtiani, saying the move was politically motivated.

He said that criminals should not be awarded or given refuge in another country.

Mottaki also slammed "the double standards" adopted by the West, saying those countries that violate the basic rights of humans in prisons like Guantanamo and Abu Ghraib should not portray themselves as advocates of human rights.

On Wednesday, Iran's Foreign Ministry Spokesman Ramin Mehmanparast told Press TV that defending a person on trial for murder should not be turned into a human rights matter.

"Ashtiani's case is clearly a scenario written by the West to pressure Iran," he said.

"They have tried to exploit this case, politicize it and turn it into a political charade."
Posted by: Fred || 09/10/2010 00:00 || Comments || Link || E-Mail|| [301 views] Top|| File under: Govt of Iran
Iran Opposition Claims to Have Found Secret Nuclear Site
[Asharq al-Aswat] Leading Iranian opposition members claimed Thursday to have uncovered a secret nuclear enrichment site buried in the mountains northwest of Tehran and run by Iran's defense ministry.

Information obtained by the People's Mujahedeen Organization of Iran (PMOI) has revealed Iran began building the site in Abyek, about 70 miles (120 kilometers) northwest of Tehran, in 2005, the opposition members said.

"This is controlled, run and operated... by the ministry of defense," Alireza Jafarzadeh, former media spokesman for the National Council of Resistance of Iran (NCRI), told a press conference in Washington. The PMOI, the main group in the NCRI, is officially listed as a foreign terrorist organization in the United States, although a judge ruled in July that it should be removed from the blacklist.

Jafarzadeh said the information about the Behjatabad-Abyek site was shared this week with the US government, Congress and the UN's nuclear watchdog, the International Atomic Energy Agency.

There was no immediate comment from these bodies.

Soona Samsami, who was US representative for the NCRI, said the Iranian authorities have so far spent 100 million dollars on the project and completed about 85 percent of the construction.

The pair presented satellite pictures of excavation work at the alleged nuclear site, which they said supports information gleaned from sources "inside the Iranian regime" and showed what they said were four entrances and a tunnel. The mountain peak sitting atop the tunnel stands at 100 meters (330 feet), higher than the 80 meters (260 feet) nuclear experts say is required to prevent detection via radioactive emissions, Jafarzadeh said.


The Jerusalem Post has a photo, for those of you interested in such things.

AFP reports this group has come up with claims in the past that have not withstood scrutiny.
Posted by: Fred || 09/10/2010 00:00 || Comments || Link || E-Mail|| [279 views] Top|| File under: Govt of Iran
Nadim Gemayel: Hizbullah's Militia Existence Aimed at Imposing Decisions on the State
[An Nahar] MP Nadim Gemayel said the Lebanese army was the only resistance in the country accusing Hizbullah of seeking to force the Lebanese government to reject the indictment of the international tribunal.

"There is only the resistance of the Lebanese army on Lebanese territories," Gemayel told al-Massira magazine. "Hizbullah proved its militia existence on May 7."

Hizbullah's arms are aimed at forcing the Lebanese government to reject the indictment of the Special Tribunal for Lebanon, he said.

A strong state cannot be established unless there is a strong army and legitimate security forces.

Gemayel also ruled out a government change in the near future. He blamed differences among cabinet members over weak government work.

Posted by: Fred || 09/10/2010 00:00 || Comments || Link || E-Mail|| [450 views] Top|| File under: Hezbollah
Hizbullah Defends Aoun ... Keen on President Seat
[An Nahar] State Minister for Administrative Development Mohammed Fneish defended Free Patriotic Movement leader Michel Aoun after the former army general slammed President Michel Suleiman.
He said Hizbullah was "very keen" on the President seat.

Fneish pointed out that Aoun has "self-esteem and a role."

"Any stance made by him (Aoun) or any other national leader should not pass by unnoticed," Fneish said in remarks published Thursday by As-Safir newspaper.

"We won't allow any (political) team to take advantage of such stances and invest them negatively or aggravate the problem under the pretext of supporting the President," he warned.

Hizbullah is "keen that Suleiman and Aoun maintain a good relationship," Fneish stressed.

"We will do what we can to improve this relationship," he added, noting that Aoun's remarks expressed frustration at a certain situation and demands that must be taken into account.

Aoun's comments were "not directed against President of the Republic," Fneish insisted.
Posted by: Fred || 09/10/2010 00:00 || Comments || Link || E-Mail|| [284 views] Top|| File under: Hezbollah
Hizbullah Demands Arrest of 'Big Shots' Behind False Witnesses
[An Nahar] Hizbullah has maintained its campaign against false witnesses in ex-PM Rafik Hariri's assassination case, demanding arrest of the architects behind the fake witnesses.
"It is required to open the case file of the false witnesses so that there will be no distractions ... but to get to the 'big shots' whom we demand to go down when it is established that they had fabricated and made (their confessions)," Hizbullah's number two Sheikh Naim Qassem said in remarks published Thursday.
"Therefore, we will follow-up on this issue which will lead to the arrest of the 'big shots,'" Qassem added.

"It is time to hold accountable the perpetrators regardless of their beliefs or sects," he stresses.

Qassem said Hizbullah awaits the "mechanism" to be decided by Cabinet following findings to be put forth by Justice Minister Ibrahim Najjar.
Posted by: Fred || 09/10/2010 00:00 || Comments || Link || E-Mail|| [288 views] Top|| File under: Hezbollah
Home Front: Culture Wars
Tennessee Pastor Plans To Burn Quran
Trying to horn in on the publicity. Once upon a time -- only two years ago, according to an article in the New York Times that I don't have the link to, sorry -- nobody paid any attention to these idiots. Now he's already had two death threats, and hasn't even done anything yet.
Posted by: BrerRabbit || 09/10/2010 09:25 || Comments || Link || E-Mail|| [284 views] Top|| File under:
Florida denies permit to burn holy Quran
[Pak Daily Times] City officials in Gainesville, Florida, have denied a burning permit to a local church that wants to burn copies of the holy Quran on September 11. Gainesville officials say book burnings like the one planned by the Dove World Outreach Centre are prohibited under the city's burning ordinance. City officials further warned that the church would face a fine if it went ahead with the burnings. The Dove World Outreach Centre, led by pastor Terry Jones, had announced the planned holy Quran burning last month. The pastor has now said that he would likely call off the event if asked to by the Obama administration. He said he had not yet been contacted by the White House, Pentagon or the US State Department. "That will cause us definitely to think it over. That's what we're doing now," Jones said.
Posted by: Fred || 09/10/2010 00:00 || Comments || Link || E-Mail|| [282 views] Top|| File under: Global Jihad
Who's in the News
44
[untagged]
4
TTP
4
Govt of Iran
3
Govt of Pakistan
3
Hezbollah
2
al-Qaeda in North Africa
2
al-Shabaab
2
Global Jihad
1
Govt of Sudan
1
Hamas
1
Islamic State of Iraq
1
Lashkar e-Taiba
1
Narcos
1
Thai Insurgency
1
al-Qaeda in Iraq
1
al-Qaeda in Arabia
1
al-Qaeda in Pakistan
1
Chechen Republic of Ichkeria
1
Commies
1
al-Qaeda
Bookmark
E-Mail Me
The Classics
The O Club
Rantburg Store
The Bloids
The Never-ending Story
Thugburg
Gulf War I
The Way We Were
Bio
Merry-Go-Blog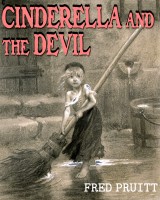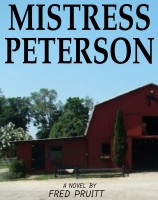 On Sale now!


A multi-volume chronology and reference guide set detailing three years of the Mexican Drug War between 2010 and 2012.

Rantburg.com and borderlandbeat.com correspondent and author Chris Covert presents his first non-fiction work detailing the drug and gang related violence in Mexico.

Chris gives us Mexican press dispatches of drug and gang war violence over three years, presented in a multi volume set intended to chronicle the death, violence and mayhem which has dominated Mexico for six years.
Click here for more information


Meet the Mods
In no particular order...


Steve White
Seafarious
Pappy
lotp
Scooter McGruder
john frum
tu3031
badanov
sherry
ryuge
GolfBravoUSMC
Bright Pebbles
trailing wife
Gloria
Fred
Besoeker
Glenmore
Frank G
3dc
Skidmark
Alaska Paul



Better than the average link...



Rantburg was assembled from recycled algorithms in the United States of America. No trees were destroyed in the production of this weblog. We did hurt some, though. Sorry.
3.239.236.140