Lashkar-i-Taiba denies Kabul attacks
[Dawn] Militant group Lashkar-i-Taiba denied Thursday it was behind a coordinated attack in Kabul last week that killed 16 people, including seven Indians.

The group, blamed by India for the siege in Mumbai in November 2008 that left 166 people dead, said it was not active in Afghanistan, in a call to AFP's office in Srinagar.

"We are not involved in any actions in EastAsia Afghanistan. We have no network in Afghanistan," a spokesman who gave his name as Abdullah Ghaznavi said from an undisclosed location. "We reject claims that we are involved in any actions in Afghanistan."

Suicide bombers targeted guesthouses in central Kabul last Friday, killing 16 people in one of the deadliest attacks on foreigners in the Afghan capital.

India's Foreign Minister S M Krishna said last week the attack was the third on "Indian officials and interests in Afghanistan in the past 20 months" and strongly condemned it.

However, the US special envoy to Afghanistan and Pakistan Richard Holbrooke said Wednesday that India was not the target of the attacks, noting that other foreigners also died.

He warned against a "jump to conclusions" without substantial proof.

A senior Indian government official said however it was clear that Indians had been targeted.

"To say Indians were not targeted is not borne out by the facts," the source told AFP on condition of anonymity.

"These places (the guest houses attacked) house Indian visitors."

India has been heavily involved in reconstruction and aid efforts in Afghanistan, extending more than one billion dollars in help since the fall of the Taliban regime in November 2001.

New Delhi suspects Pakistan of funding anti-India militants and has consistently called on Pakistan to crack down on Lashkar-i-Taiba (LT).

Analysts say India and Pakistan are locked in a struggle for influence in Afghanistan, which is fuelling attacks on Indian interests there.

India pointed the finger at Pakistan for blasts at its embassy in Kabul in 2008 and 2009, but has so far refrained from blaming its neighbour for Friday's attacks.


Posted by: Fred || 03/05/2010 00:00 || Comments || Link || E-Mail|| [340 views] Top|| File under:
Africa Horn
Sudans Arman accuses govt of plotting vote rig
[Al Arabiya Latest] A key challenger to Sudanese President Omar al-Bashir in next month's elections accused the government on Thursday of plotting to rig the outcome.

Yasir Arman, who is standing against Bashir for the former southern rebel Sudan People's Liberation Movement, accused the electoral commission of restricting the campaigning of opposition parties and of paving the way for fraud by the government.

"The national elections commission recently put in place measures in line with the security and the police to restrict the freedoms of political parties. This is unacceptable," Arman said.

Around 200 to 300 opposition supporters demonstrated on Thursday in front the office of the elections commission, as opposition leaders presented the commission with a report outlining examples of lack of fairness.

Arman said voting cards were being printed by the government press.

"This is going to give the (ruling) National Congress the chance to rig the elections," he said.

Opposition parties have also criticized a security law that forces them to obtain police authorization prior to any political meeting "even inside the premises of the political forces."

"That is new and that does not come from the security it comes from the national election commission," Arman said.

The general elections scheduled for April, will be the first multi-party polls since 1986.

Arman and Umma party chief Sadeq al-Mahdi are the two main challengers of Bashir, who is wanted by the International Criminal Court for alleged crimes against humanity in the western region of Darfur.

Mahdi, a former prime minister who was ousted in a 1989 coup by Bashir, cancelled a radio broadcast on Wednesday after national radio asked him to alter it.

Under electoral commission rules, the candidates are allowed an equal amount of airtime on national radio and television.

Arman, a secular Muslim from north Sudan who was chosen as the presidential candidate of the southern ex-rebel group the Sudan People's Liberation Movement (SPLM), has already stated his intention to boycott state media during his election campaign.


Posted by: Fred || 03/05/2010 00:00 || Comments || Link || E-Mail|| [338 views] Top|| File under: Govt of Sudan
Africa North
Algeria claims terrorism tied to drug and arms trafficking
[Maghrebia]

An increase in arms trafficking by drug smugglers is connected to terrorism and will spur security counter-measures, according to Algerian officials.

Security forces have seized seven machine guns and 12 automatic pistols from drug smugglers in the last three years, the chief of the judiciary police, Colonel Zeghida, said on Algeria's Radio 3 on February 22nd.

"Drug smuggling can be now be linked to terrorism," he stated, adding that last year there were "fifteen shoot-outs with border guards, up from just four in 2008".

The colonel said that some terrorist groups "obtain the money they need for their survival from the racket, while drug traffickers ensure safe passage for their wares".

Algeria faces persistent problems with trafficking and drug abuse, but has recently scored some successes. Algiers police in January reported dismantling an important drug-trafficking network. But concerns are growing that al-Qaeda could benefit from existing criminal networks, including those involved in the drug trade.

The head of the National Office for the Fight against Drugs and Drug Addiction, Abdelmalek Sayeh, confirmed that terrorist groups are securing weapons through the drug trade.

"The connection between drug traffickers and terrorist groups is no secret," Sayeh said in the February 28th edition of L'Expression. He said that smugglers carrying anything from cannabis to cocaine have been recruited by terrorist groups to help transport weapons.

To counter this threat, the National Gendarmerie will add 59 additional regional brigades in the country's eastern areas by 2014, the Eastern Command chief of staff, Colonel Mohamed-Tahar Benaamane, said on February 24th.

The additional forces will strengthen the National Gendarmerie's presence in the 491 communes in the east, he stated.

Posted by: Fred || 03/05/2010 00:00 || Comments || Link || E-Mail|| [437 views] Top|| File under: al-Qaeda in North Africa
Arabia
Dubai says Mabhouh betrayed by Hamas member
[Al Arabiya Latest] Dubai Police Chief openly accused Israel of assassinating Hamas leader Mahmoud al-Mabhouh in one of the emirate's hotels on Jan.19, adding that a Hamas member leaked travel information about the victim into Israel's Mossad spy agency.

In an interview with Al Arabiya's show Ida'at, to be aired Friday, Lt. Gen. Dahi Khalfan revealed several details about the assassination and the clues that led to deciphering the mystery surrounding it.

Dubai police did not know in the beginning the identity of the victim as his identity papers did not include his last name and he was not one of Hamas's publically known faces, the police chief said.
Continued on Page 49
Posted by: Fred || 03/05/2010 00:00 || Comments || Link || E-Mail|| [471 views] Top|| File under: Hamas
China-Japan-Koreas
N. Korean executed for calling S. Korea on cell phone
SEOUL, March 4 (Yonhap) -- A North Korean resident was publicly executed for talking to a North Korean defector living in South Korea via a Chinese cell phone, the Seoul-based Open Radio for North Korea (ORNK) reported Thursday.

The resident, identified only as Jung, was reportedly a munitions factory worker in the northeastern city of Hamheung. He was executed in late January after a Chinese cell phone was found in his home, the ORNK said, citing a source in North Korea.

Jung was accused of talking to the defector about current living conditions in the North, such as market prices for rice, the ORNK reported. The station allows individuals, student groups and private organizations to broadcast messages to North Korean people via shortwave radio.
Posted by: Steve White || 03/05/2010 00:00 || Comments || Link || E-Mail|| [338 views] Top|| File under:
NGO warns of extreme famine in N. Korea, urges aid
So that the 'Army First' policy can, well, feed the army first ...


WASHINGTON, March 4 (Yonhap) -- A nongovernmental relief group Thursday called on the U.S. and South Korean governments to resume food aid to North Korea to help ease the worst food shortage there since the 1990s, when at least 1 million people are said to have starved to death.

"We've heard that some people have starved to death in Shinuiju City, which borders China, where no deaths from starvation were reported in the 1990s," said the Venerable Pomnyun, chairman of the relief organization, the Peace Foundation and Good Friends.

Continued on Page 49
Posted by: Steve White || 03/05/2010 00:00 || Comments || Link || E-Mail|| [465 views] Top|| File under:
Nork Economy Grinds to a Halt
North Korea's economy is essentially paralyzed since a disastrous currency reform in December. Radio Free Asia on Wednesday quoted a member of an American NGO who recently visited the North to deliver aid as saying shops in Pyongyang are empty, there are few foreigners in hotels, and construction has come to a standstill.

The American recalled that even no kimchi, the staple spicy delicacy of Korea, was found among dishes of Korean food served in the Koryo Hotel. He wondered if the hotel could not afford to make it due to skyrocketing prices. He had visited the North for more than 10 years, but it was the first time no kimchi was served, he added.

RFA quoted a Western diplomat in Pyongyang as saying foreigners travel to the Chinese border town of Dandong at weekends because they cannot find daily necessities even in designated shops in the North.

Since the surprise currency reform, prices have soared and trade of daily necessities has come to a virtual halt, RFA said. Some 80 percent of North Koreans consider the currency reform a failure, it added.
Posted by: Steve White || 03/05/2010 00:00 || Comments || Link || E-Mail|| [455 views] Top|| File under:
Home Front: WoT
Obama advisers set to recommend military tribunals for alleged 9/11 plotters
H/t Puppy Blender


President Obama's advisers are nearing a recommendation that Khalid Sheik Mohammed, the self-proclaimed mastermind of the Sept. 11, 2001, attacks, be prosecuted in a military tribunal, administration officials said, a step that would reverse Attorney General Eric H. Holder Jr.'s plan to try him in civilian court in New York City.


It takes a great man to admit a mistake
Posted by: g(r)omgoru || 03/05/2010 02:19 || Comments || Link || E-Mail|| [346 views] Top|| File under:
Boeing to offer revamped 767 tanker for U.S. bid
Most of this reads like a Boeing press release, but in case you're interested, here it is.


WASHINGTON, March 4 (Reuters) - Boeing Co's entry in the U.S. Air Force's multibillion-dollar competition to build new refueling aircraft is an updated 767 the company says would save fuel and create more jobs than its likely rival. The 767-based tanker that Boeing offered in the last competition lost to the larger Airbus A330 offered by Northrop Grumman Corp and its European partner EADS, but the Pentagon canceled the deal after government auditors upheld a Boeing protest.

Northrop and its supporters in Congress say the Air Force's final terms for the latest competition favor the 767. Northrop is still weighing whether to submit a bid in the competition worth up to $50 billion.

Continued on Page 49
Posted by: Steve White || 03/05/2010 00:00 || Comments || Link || E-Mail|| [360 views] Top|| File under:
India-Pakistan
Holbrooke regrets Kabul comments, lauds India's Afghan role
US Special Envoy Richard Holbrooke Friday went on a damage control exercise saying he regretted his comments made three days ago that Indians were not targeted in the Feb 26 Kabul attack and lauded India's humanitarian and reconstruction assistance to Afghanistan.

"I regret any misunderstanding caused by my comments on the recent terrorist attack in Kabul that claimed the lives of six Indians and at least 10 citizens of other nations," US Special Representative for Afghanistan and Pakistan Holbrooke said in Washington.

"I did not say Indians were not targeted, but that initially it looked like the target was not an official Indian facility," he said. "Early reports on events like this are often unreliable, and I try not to jump to conclusions," he explained.

"We all know that Indian citizens have and continue to be targeted by terrorists, including inside Afghanistan," Holbrooke said. "My heart goes out to the families of all of the victims," he added.

Holbrooke's clarification came just before National Security Adviser Shivshankar Menon left New Delhi for Kabul to take stock of the progress in the probe into the attack.

Menon will also review the security of around 4,000 Indians engaged in various reconstruction activities in Afghanistan.

Holbrooke's clarification came after Indian authorities conveyed their unhappiness to Washington over his remarks.

In a view to pacify New Delhi, Holbrooke praised India's reconstruction aid to Afghanistan.

"The willingness of India to take risks and make sacrifices to help Afghanistan is testament to India's commitment global peace and prosperity and a vital part of the international commitment to Afghanistan's future," he said.

India has pledged $1.3 billion aid for multifarious reconstruction activities in Afghanistan.

A government source, familiar with developments in Afghanistan, told IANS in New Delhi: "We are glad that he has revised his view of the Kabul attacks. India has not a shred of doubt that the terrorists targeted Indians and India's good work in Afghanistan."

Holbrooke's view jarred New Delhi and came amid intelligence reports that terrorists were planning to target Indian consulates in Kandahar and Jalalabad.

On Tuesday, at a media briefing in Washington, Holbrooke had said: "First of all, in regard to this attack, I don't accept the fact that this was an attack on an Indian facility like the embassy."

"There were foreigners, non-Indian foreigners hurt. It was a soft target. And let's not jump to conclusions," he told reporters.

Afghanistan's intelligence agency, the National Directorate of Security (NDS), has said there was evidence that Urdu-speaking Pakistanis from Pakistan-based militant group Lashkar-e-Taiba were involved in the attack and not the Afghan Taliban.

The NDS has told Indian authorities that the terrorists were looking for Indians and had specific information about who was present, including women from SEWA, an India-based NGO.
Posted by: john frum || 03/05/2010 05:51 || Comments || Link || E-Mail|| [340 views] Top|| File under:
US creates terror groups, ex-intelligence chief says
Former head of Pakistan's Inter-Services Intelligence (ISI) agency Hamid Gol says the United States is seeking to create and train terrorist groups in the region.

In a Wednesday interview with Fars news agency, Gol said Washington had been making efforts to destabilize the region through supporting groups like the Pakistan-based Jundallah terrorist group.

Gol went on to say that such attempts by the US intelligence agencies were in particular directed at fomenting unrest in Iran.

"The US intelligence agencies pursued just one goal by forming Rigi's group which was provoking unrests and instability in Iran," Gol was quoted as saying.

He also accused Washington and its western allies of seeking to strain ties between Iran and Pakistan.

The remarks come days after Iranian security forces arrested Jundallah ringleader Abdolmalek Rigi while he was aboard a Kyrgyz airliner on a flight from the United Arab Emirates to Kyrgyzstan.

In his confession broadcast by Press TV in late February after his arrest, Rigi talked about offers of unlimited support by the US spy agency, the CIA, saying the Americans offered to "cooperate with us" and "promised to give us a base along the border with Afghanistan near Iran."

Rigi's group has claimed responsibility for numerous terrorist attacks in Iran. The group has carried out murder, armed robbery, kidnappings, acts of sabotage and bombings inside Iran.

Posted by: Fred || 03/05/2010 00:00 || Comments || Link || E-Mail|| [329 views] Top|| File under: Govt of Pakistan
CNIC on Rigi lands Nadra into trouble
[Dawn] The recovery of a Pakistani Computerised National Identity Card from the possession of Abdolmalek Rigi, an Iranian terrorist and head of Jundallah group, has put a question mark on the Nadra's "self-proclaimed secure" registration system.

The card was recovered by Iranian security personnel when Rigi was arrested while travelling on a flight heading to an Arab country via Pakistan on Feb 23.

The interior ministry claimed that it was a fake card, and not issued by the National Database Registration Authority.

Iranian authorities are reported to have informed Pakistan about the recovery of the CNIC carrying photograph of Abdolmalek Rigi and sought an investigation into the matter, but the government did not make it public.

However, the interior ministry had to issue its point of view only when a TV channel telecast the news about Rigi's identity card.

The recovery of CNIC from the terrorist leader has thrown a challenge to security of Nadra's database and its official slogan "deception no more".

At the time of arrest Rigi was allegedly carrying a CNIC bearing number 42201-5884556-1 issued in the name of Saeed Ahmed, son of Ghulam Haider. The card shows his year of birth as 1978.

A press release issued by the interior ministry said: "Rigi's brother, also an Iranian national, possessed a fake national identity card of Pakistan, who was later extradited. Pakistan has always claimed that Rigi has not been staying here and the stance has been ratified by his recent arrest while holding Afghan passport."

Rigi's card was found to be original when checked through a general procedure of Nadra by simply sending an SMS message to a number, 7000.

A senior Nadra official told Dawn that the card was issued in 2004 while the authority had acquired the facility of biometrics and facial scanning in 2005.

The facility enables Nadra to record finger and thumb impressions as well as facial features.

He said Rigi's card was fake because it showed a thumb impression on the card despite the fact the biometrics system in Nadra started working in 2005. No thumb impressions of applicants were taken before introduction of the system, he added.

The official also rejected reports that Nadra had issued over 25,000 fake CNICs to foreign nationals. "First of all, this is impossible and, secondly, Nadra has nothing to do with the registration of foreigners because it is done by the National Aliens Registration Authority (Nara)."

He said Nadra's system was so secure that it foiled over 250 attempts of getting fake CNIC in a day. It had so far prevented from issuing over 85,000 fake cards, he added.

However, the official did not rule out the possibility that CNICs would have been issued to some Afghan nationals who were born in Pakistan and managed to get the cards on the basis of manual ID cards issued to their parents over two or three decades ago.

"But these manual ID cards cannot be used for any transaction and traced whenever they are used," he added.

Posted by: Fred || 03/05/2010 00:00 || Comments || Link || E-Mail|| [371 views] Top|| File under: Govt of Pakistan
Iraq
Unveiled candidates posters stop traffic in Iraq
[Al Arabiya Latest] Feyruz Hatam's face is itself an indication of the change in Iraqi society's view of women that has become apparent in the run-up to the country's election on Sunday: it is not covered.

"The mentality of Iraqi voters has changed. I'm happy because my photo conveys the message that times have changed," says Hatam, whose brown trouser suit makes her stand out from fellow Iraqi National Alliance candidates.

Her female colleagues at a meeting of the conservative Shiite grouping at Baghdad's Palestine Hotel are mostly wearing abayas, head-to-toe flowing black dresses, and the men are turbaned, indicating they are clerics.

Hatam and women like her around the country, whose faces are uncovered in all forms of media from election posters to televised debates, have been one of the surprises of the campaign ahead of Iraq's second parliamentary election since Saddam Hussein was ousted by the 2003 U.S.-led invasion.

"I think I am an asset to my colleagues, because I think young men and women will vote for us because of my presence," says the 44-year-old, who runs an Iraqi television channel and leads the small Fayli Kurd Party.

Faylis are Shiite Kurds who live in the country's east. Thousands of them were expelled from their homes by Saddam Hussein in 1979.

"By showing my uncovered head, I show voters that our list is not only made up of Islamists."

Rights for women returning
In the chaos that followed the 2003 invasion, religious militias severely clamped down on women's rights and forced them to cover their heads or face the threat of violence.

Hatam herself returned to Iraq in 2004, after having left for Iran aged 13, and is now among 1,801 female candidates standing for parliament.

Iraq's constitution stipulates that a quarter of a party's candidates, and eventual MPs, must be women. As a result, no fewer than 82 women will be elected to parliament in the March 7 poll.

Most female candidates still wear veils or headscarves, but a brave minority like Hatam and Safiya al-Souhail, a candidate with Prime Minister Nuri al-Maliki's State of Law Alliance, are making their point with uncovered heads.

Respect for religious traditions
"In 2005, the names and certainly the photos of the candidates did not appear on election posters because the security situation was dire," says Souhail.

"We could have been targets for al-Qaeda, who had vowed to stop the elections."

For Souhail, who was elected to parliament in 2005 as part of ex-prime minister Iyad Allawi's bloc, "just because a woman is not veiled, it does not mean she is disrespecting religious tradition."

"Our constitution is clear, it stipulates that our country respects Islam but is not an Islamic state."

Souhail says she wants to "erase the years when the militias and outlaws forced women to cover their heads and forbade men from wearing jeans."


Posted by: Fred || 03/05/2010 00:00 || Comments || Link || E-Mail|| [332 views] Top|| File under:
Israel-Palestine-Jordan
The pancake is back!
The hearing of witnesses in the civil tort filed by the family of Rachel Corrie – a member of the pro-Palestinian International Solidarity Movement (ISM) who was crushed to death by an IDF bulldozer in 2003 – is due to begin next week in the Haifa District Court.

Posted by: g(r)omgoru || 03/05/2010 02:49 || Comments || Link || E-Mail|| [355 views] Top|| File under:
Senators knock US policy on ME conflict
WASHINGTON -- Days before US Vice President Joe Biden starts his first trip to Israel as vice president on Monday, senators and expert witnesses criticized the Obama administration for missteps on the Israeli-Palestinian peace process during a hearing Thursday.

The senators also took Israel to task at times during the hearing on making progress toward Middle East peace, with Foreign Relations Committee Chairman Sen. John Kerry (D-Massachusetts) calling for improvements in "the dire conditions in Gaza," terming it "a great disappointment that so little has been rebuilt" following the war there a year ago.


Senator John F. Kerry is chair of Foreign Relations? Who thought that was going to lead to good outcomes?

He urged the import of more reconstruction materials, some of the many items Israel has barred in blockading the crossings.


Ze French People are very concerned about the situation in Gaza


Continued on Page 49
Posted by: g(r)omgoru || 03/05/2010 02:42 || Comments || Link || E-Mail|| [380 views] Top|| File under:
'Soon 2-states won't be possible'
In the near future, a two-state solution may no longer be viable, UN humanitarian coordinator John Holmes told The Jerusalem Post on Thursday evening, at the tail-end of a four-day visit to Israel and the Palestinian territories.

"You are not far off from the point where the two-state solution becomes impossible,' said Holmes. "If you are going to have a meaningful Palestinian state, it needs to have a meaningful piece of land that goes with it.'


We call this "meaningful piece of land" Jordan
Posted by: g(r)omgoru || 03/05/2010 02:38 || Comments || Link || E-Mail|| [436 views] Top|| File under:
Hamas slams Arab vow to resume talks with Israel
The Palestinian Islamic resistance movement, Hamas, has slammed the Arab League's foreign ministers' decision to submit to an American proposal for Palestinians to hold indirect talks with Israel.

In a statement released on Wednesday, Hamas emphasized that the resumption of Israeli-Palestinian talks under current conditions grants Israel another chance to resume its settlement activities, especially whilst the Tel Aviv regime is moving ahead with its illegal plans and blatant violations.

It added that the regime's Prime Minister Benjamin Netanyahu is not interested in peace and does not want any solution to the Jerusalem Al-Quds issue or the Right of Return for Palestinian refugees.

Hamas also criticized the acting Palestinian Authority Chief Mahmoud Abbas for attempting to gain 'Arab recognition' for his talks with the Israeli regime while Tel Aviv continues its settlement activities and military assaults.

The Palestinian movement described Abbas's stance as "submission to the US administration." He took the decision to revive negotiations between Israel and the Palestinians in order to obtain Washington's financial aid.

The Arab ministers, gathered in the hall of the League of Arab States in central Cairo on Wednesday, backed the resumption of the US-mediated talks for another four months.

Syria, a staunch opponent of Israel, declared that the Arab League decision was not reached by a consensus and that it appeared to serve as a "political cover" for a Palestinian decision already taken.

Posted by: Fred || 03/05/2010 00:00 || Comments || Link || E-Mail|| [330 views] Top|| File under: Hamas
Syria-Lebanon-Iran
Irans Khamenei slams Israel, seeks Muslim unity
[Al Arabiya Latest] Iran's Supreme Leader Ayatollah Ali Khamenei said on Thursday Western powers were trying to widen differences between Sunni and Shiite Muslims to divert attention from the Israel-Palestinian conflict.

"The enemies of Islam and Muslims want to create discord among Muslims in the world ... so having unity is the most important need of the Islamic world," he said in a meeting with state officials on the occasion of the Prophet Mohammad's birthday.

Iran is at odds with the West over its nuclear program which Washington and its allies fear could allow it to acquire atomic weapons, something Tehran says it does not intend to do.

Iran's Muslim neighbors, many of which have strong ties with the United States, are also wary about Iran's nuclear ambitions. Khamenei said the West had a deliberate policy of sowing distrust among Muslim nations.

"Unfortunately, despite agreement on the need of defending occupied Islamic territories, the Islamic world has been influenced by the American and British propaganda and plots to create discord among Shiites and Sunnis," he said.

"Bullying powers, America and Britain are fully aware that disunity and discord among Muslim can deviate the Muslims' public opinion from the important issue of Palestine."

Opposition to Israel, which sees Iran's nuclear program as a threat to its existence, has been a cornerstone of the Islamic republic since 1979 and Iran backs Palestinian and Lebanese militant groups opposed to peace with the Jewish state.

"The occupation of the holy land of Palestine and the endless brutality of the Zionist regime towards innocent Palestinian people is a big wound in the body of the Islamic world," Khamenei said, calling Israel a "dangerous and fatal cancer."

Parts of the speech were carried on state television.

Israel has not ruled out military action if diplomacy fails to resolve the nuclear row. Iran, the world's fifth-largest crude exporter, has vowed retaliation for any attack.


Posted by: Fred || 03/05/2010 00:00 || Comments || Link || E-Mail|| [356 views] Top|| File under: Govt of Iran
Who's in the News
36
[untagged]
3
TTP
2
Govt of Pakistan
2
Taliban
2
Hamas
1
al-Qaeda in North Africa
1
Govt of Iran
1
Govt of Sudan
1
Islamic State of Iraq
1
Jemaah Islamiyah
1
Pirates
1
al-Qaeda
1
Abu Sayyaf
1
al-Qaeda in Arabia
1
al-Qaeda in Europe
Bookmark
E-Mail Me
The Classics
The O Club
Rantburg Store
The Bloids
The Never-ending Story
Thugburg
Gulf War I
The Way We Were
Bio
Merry-Go-Blog
Hair Through the Ages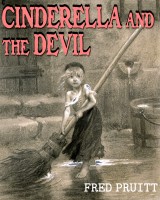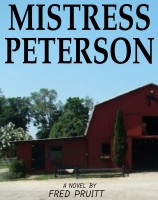 On Sale now!


A multi-volume chronology and reference guide set detailing three years of the Mexican Drug War between 2010 and 2012.

Rantburg.com and borderlandbeat.com correspondent and author Chris Covert presents his first non-fiction work detailing the drug and gang related violence in Mexico.

Chris gives us Mexican press dispatches of drug and gang war violence over three years, presented in a multi volume set intended to chronicle the death, violence and mayhem which has dominated Mexico for six years.
Click here for more information


Meet the Mods
In no particular order...


Steve White
Seafarious
Pappy
lotp
Scooter McGruder
john frum
tu3031
badanov
sherry
ryuge
GolfBravoUSMC
Bright Pebbles
trailing wife
Gloria
Fred
Besoeker
Glenmore
Frank G
3dc
Skidmark
Alaska Paul



Better than the average link...



Rantburg was assembled from recycled algorithms in the United States of America. No trees were destroyed in the production of this weblog. We did hurt some, though. Sorry.
3.214.184.223