Afghanistan
Afghan government in tentative talks with Hekmatyar
ISI's golden boy throwing in towel?


Gulbuddin Hekmatyar, one of Afghanistan's most brutal Islamist warlords, is holding tentative peace talks with the government of Afghanistan that could cause a split in the Taliban -led insurgency, Afghan politicians in Kabul said Wednesday.
Posted by: ed || 02/11/2010 09:25 || Comments || Link || [336071 views] Top|| File under:
Death Toll in Afghan Avalanches Reaches 165
[Quqnoos] At least 165 people were dead more than 200 others have been wounded in avalanches in the Salang Pass. The Afghan security forces are continuing their rescue efforts for the second day to dig out those trapped in the snow.

"The death toll of the catastrophic incident has reached 165 and the rescue forces are searching for more passengers," Spokesman for the Afghan Interior Ministry, Zemaray Bashari, said.

Rescuers are battling for nearly 48 hours against atrocious weather conditions to reach people and vehicles who have been trapped in the snow.

The Afghan forces have found at least 18 people alive, but some in critical health condition, on Wednesday, Bashari added.

Avalanches in Salang Pass, the only land-route connecting northern Afghanistan to the capital, Kabul, claim a number of lives each winter. But this one was the worst catastrophe for decades. Monday night and Tuesday morning's snow-slides are the worst for years in the Salang Pass.

Rescue teams, helicopters and ambulances were dispatched to the mountaintop at least 10 hours after the avalanches on Tuesday early morning. The Afghan Defence Ministry says they have rescued hundreds of people and taken them to nearby hospitals.

Efforts were underway to open the highway on emergent basis, according to officials.
Posted by: Fred || 02/11/2010 00:00 || Comments || Link || [336071 views] Top|| File under:
McCurdy's Armor System Going To Afghanistan
Those of you landing in Afghanistan in coming months may not have to engage in the sandbag stacking and trench digging usually associated with lowly grunt-dom.

An $800,000 investment in an armored wall system known as McCurdy's Armor could have Marines rapidly erecting 6.5-foot-tall mortar-, RPG- and bullet proof fortresses in less than an hour, saving the days it can take to fortify an area by conventional means and making forward-operating units more nimble.

Named for Ryan S. McCurdy—a Marine killed in Iraq in 2006 while hauling a wounded comrade to safety—the system is designed to offer troops increased protection and mobility when setting up outposts in hostile areas. The walls can be ferried into place in panels that are easily stackable in a truck or trailer.

Once in position, four Marines can assemble a single panel in less than ten minutes without any special tools or additional equipment. The panels then snap together like bomb-proofed Legos secured with steel pins to form a blast- and bullet-proof shelter.

The armor can be set up in a variety of arrangements (U-shaped, J-shaped, etc.), and in instances where troops are worried about armor piercing rounds a second layer of armor can supplement the structures.

But the walls aren't just a protective cocoon for far-flung outposts; ballistic windows offer protection while giving Marines a line of sight and the ability to fire downrange, meaning McCurdy's Armor can be deployed as both a defensive stronghold as well as a tactical firing position.

When it's time to pull up camp, Marines can quickly break down their ersatz stockade, stack it back in their vehicles and move on to fortify the next position without leaving a single thing behind. Just try pulling that off with sandbags.
Posted by: Anonymoose || 02/11/2010 00:00 || Comments || Link || [336069 views] Top|| File under:
Arabia
No Valentine's: Saudi religious police see red
Love is haram in Koranistan.


The Saudi religious police launched Thursday a nationwide crackdown on stores selling items that are red or in any other way allude to the banned celebrations of Valentine's Day, a Saudi official said.


They do this every year. I'm guessing the shop keepers have been expecting it.


Members of the feared religious police were inspecting shops for red roses, heart-shaped products or gifts wrapped in red, and ordering storeowners to get rid of them, the official said. He spoke on condition of anonymity because he was not authorized to speak to reporters.

Red-colored or heart-shaped items are legal at other times of the year, but as Feb. 14 nears they become contraband in Saudi Arabia. The kingdom bans celebration of Western holidays such as Valentine's Day, named after a Christian saint said to have been martyred by the Romans in the 3rd Century.
Posted by: ed || 02/11/2010 10:09 || Comments || Link || [336105 views] Top|| File under:
Yemen's alliances with Salafists in internal war cause trouble
Even as it fights a U.S.-supported war against al-Qaeda militants here, the Yemeni government is engaging Islamist extremists who share an ideology similar to Osama bin Laden's in its own civil war, adding new complications to efforts to fight terrorism. Yemen's army is allying with radical Sunnis and former jihadists in the fight against Shiite rebels in the country's north. The harsh tactics of those forces, such as destroying Shiite mosques and building Sunni ones, are breeding resentment among many residents, analysts said, and given the tangle of evolving allegiances could build support for al-Qaeda's Yemeni branch, which plotted the Christmas Day attempt to bomb a U.S. airliner.

The alliance with the Sunni radicals is one of the most vivid examples of the tangled loyalties within Yemen's fragile government and raises concerns about the nation's long-term commitment to U.S. goals to eliminate al-Qaeda in the Arabian Peninsula, the Yemeni branch. Those entanglements are evident even at the highest levels of the government, including President Ali Abdullah Saleh and the second most powerful man in Yemen, Ali Muhsin, who commands the armed forces fighting the rebels.

Muhsin, responsible for deploying the Sunni fighters, follows the ultraconservative brand of Sunni Islam known as Salafism. Salafists follow a strict interpretation of the Koran. Many reject violence, but hard-liners, including bin Laden and al-Qaeda followers, see Salafist codes as justification for targeting the West and its allies.

Jihadism and radical Islam have tenacious roots in Yemen, and Saleh has long aligned himself with Salafists and ex-jihadists, to assert authority and deepen his grip on power. "The Salafists and al-Qaeda are like the two faces of the moon," said Muhammad al-Mutawakil, a political science professor at Sanaa University. "The Salafists are the light face and al-Qaeda is the dark face. They have the same culture."

Saleh's patronage of Salafists has helped fuel Islamist extremism in Yemen, the Arab world's poorest nation. Senior military, security and religious figures in the country are widely thought to be Salafi sympathizers, some with past links to bin Laden. Some are exercising their authority to limit the U.S.-Yemen relationship.
Posted by: ryuge || 02/11/2010 01:35 || Comments || Link || [336072 views] Top|| File under:
"The American-Iranian Alliance Is One of the Strongest Alliances in the World"
"Take, for example, the case of the hostages in Tehran. Iran turned into such a 'great' power just because it took hostages in the U.S. embassy in Tehran. Right? It ended up in nothing. The hostages were released on the day of Reagan's inauguration.

"The U.S. embassy in Iran has never been locked down, despite America's claims of multiple threats and its fear of Iran. Never have we heard that the U.S. embassy in Iran closed its gates. Even in the days of the election riots, the U.S. embassy was not closed. Even during the Gaza affair, when U.S. embassies were kicked out of many Arab capitals, the U.S. embassy in Iran was not closed.

"Why did the U.S. close its embassy in Yemen five days ago as a precaution -- and in order to destabilize the security of Yemen -- and issue a warning to its citizens? How come they never issued a warning to U.S. citizens about Iran? It is because of the American-Iranian alliance.

"Didn't Iran claim the credit for the toppling of the Saddam regime? Didn't Iran declare that it served as a bridge used by the U.S. to topple the so-called Taliban state? This is how Rice's idea of forming a Greater Middle East came into existence -- a Middle East that includes Iran, Afghanistan, and so on. This way, the Persians' prey would be great, and they could control the resources of the Arab nation, and try to destroy it.

[...]

"When the religious party gained hegemony in America, it was led to believe that the resurrection of Christ would not take place unless Greater Israel was established, and the Greater Israel could only be established through the establishment of the Persian state. These two states have become interconnected -- like two links in a chain pulling in opposite direction."
Posted by: Fred || 02/11/2010 00:00 || Comments || Link || [336070 views] Top|| File under:
Bangladesh
Ban politics of Jamaat, Shibir
[Bangla Daily Star] Ruling Awami League lawmakers yesterday in parliament demanded that the government ban politics of Jamaat-e-Islami and pro-Jamaat student organisation Islami Chhatra Shibir to stop politics of killing.

Meanwhile, the Supreme Court Bar Association yesterday demanded the government declare Shibir a terrorist organisation for their terrorist activities, including killing Rajshahi University student Faruk Hossain.

Demanding immediate start of the trial of war criminals, the AL lawmakers also blasted Jamaat-Shibir leaders for the rampage at Rajshahi University and killing Chhatra League worker Faruk and cutting tendons of four others.

"Time has come to take final decision to ban politics of Jamaat-Shibir who are doing politics of killing in the name of democratic rights," AL lawmaker Suranjit Sengupta said.

Taking the floor on a point of order during discussion on thanks giving motion on the president's address, Suranjit also said those who cut tendons at dead of night cannot be given political rights.

After Suranjit, a number of lawmakers demanded floor to speak. But AL lawmaker Engineer Mosharraf Hossain, who was presiding over the sitting at that time as a member of the chairmen-panel, did not allow them.

However participating in the discussion on the thanks giving motion, a number of AL lawmakers joined the attack earlier launched by Suranjit.

"Jamaat-Shibir began the rampage as the government is going to hold trial of war criminals. Their political rights must be taken away," AL lawmaker Zinnatunnesa Talukder said.

Citing the killing of BCL man in Rajshahi University, an emotion choked Talukder said Shibir men launched the attack after Jamaat chief Matiur Rahman Nizami visited Rajshahi.

AL lawmaker Ashraf Ali Khan Khasur said Shibir men are successors of the war criminals. "They engaged in a conspiracy to destabilise the country," he said citing the barbaric incident at Rajshahi University.

AL lawmaker Mustak Ahmed Ruhi demanded immediate arrest of the perpetrators.

"Trial of war criminals must begin without delay," he said.

AL lawmaker Apu Ukil said incidents like that in Rajshahi University will take place again until the trial of war criminal is held.

After yesterday's discussion on the thanks giving motion, AL lawmaker Fazle Rabbi Mia took the floor on a point of order and said brutality of Shibir at Rajshahi University has reminded the countrymen of the barbarity of Jamaat in 1971.

"They are worried after completion of trial of Bangabandhu murder case. Now they are plotting to hinder the government's initiative to hold trial of war criminals," Rabbi said.

He said the home ministry has directed police and Rab members to take immediate actions to control the situation.

"Why the home ministry's directives were not followed? Why they did not go there on that night? Why the officer in charge of Matihar Police Station came to Dhaka on that night?," Rabbi asked.

He also demanded that the home minister issue a statement over the incident.

In response, Speaker Abdul Hamid hoped the home minister will come up with a statement and it should be as early as possible.
Posted by: Fred || 02/11/2010 00:00 || Comments || Link || [336069 views] Top|| File under: Jamaat-e-Islami
UK govt forced to publish U.S. torture allegations
The British government lost a legal battle Wednesday to prevent the disclosure of secret U.S. intelligence material relating to allegations of "cruel and inhuman" treatment involving the CIA.

London's Court of Appeal rejected a request by British Foreign Secretary David Miliband to prevent senior judges from disclosing claims that former Guantanamo Bay detainee Binyam Mohamed had been shackled and subjected to sleep deprivation and threats while in U.S. custody.

The office of Dennis Blair, U.S. director of national intelligence, issued a statement saying the British court's decision "to release classified information provided by the United States is not helpful, and we deeply regret it."

"The protection of confidential information is essential to strong, effective security and intelligence cooperation among allies," the statement said. It indicated the ruling would create "challenges" but the two countries would "remain united in our efforts to fight against violent extremist groups."

Miliband had argued that full disclosure of the redacted claims might make the United States less willing to share intelligence and thus prejudice Britain's national security.

Recent events showed the importance of sharing intelligence, and the U.S. authorities were concerned about the release of such material, he told parliament, adding that he was working with U.S. officials to ensure bilateral ties were not damaged.

Mohamed, an Ethiopian national and British resident, was arrested in Pakistan in April 2002. He says he was flown to Morocco on a CIA plane and held for 18 months, during which he says he was repeatedly tortured, including having his penis cut with a knife. Morocco has denied holding him.

He was transferred to Afghanistan in 2004 and later moved to Guantanamo Bay, U.S. authorities have said. He was never charged and returned to Britain in February 2009.

KEY PARAGRAPHS 'REDACTED'

London's High Court ruled in 2008 that the British government must disclose all evidence held against Mohamed.

The court excluded seven sensitive paragraphs supplied by U.S. intelligence services, and judges said later the United States had threatened to end intelligence cooperation if the evidence of alleged torture was released.

But last October, two High Court judges ruled there was "an overwhelming public interest" in releasing the details, a decision the Appeal Court upheld Wednesday.

"The treatment reported ... could be readily contended to be at the very least cruel, inhuman and degrading treatment by the United States authorities," the now public judgment said.

Miliband said the Appeal Court would have upheld the principle that no country should disclose intelligence from another without its agreement -- had the substance of the paragraphs not already been put into the public domain by a U.S. court judgment in a separate case in December.

"Without that disclosure, it is clear that the Court of Appeal would have overturned the Divisional Court's decision to publish the material," Miliband said in a statement.

He told parliament Britain was opposed to torture. "The UK firmly opposes torture and cruel, inhuman and degrading treatment or punishment. This is not just about legal obligations, it is also about our values as a nation ..."

Human rights campaigners said the government had gone to great lengths to conceal torture and the Foreign Office had been concerned mainly with saving face.

"These embarrassing paragraphs reveal nothing of use to terrorists but they do show something of the UK government's complicity with the most shameful part of the War on Terror," said Shami Chakrabati, director of rights campaign group Liberty.


Looks like Chakrabati's idea of what is the most shameful part of the WoT diverges from reality.
Posted by: gorb || 02/11/2010 02:40 || Comments || Link || [336082 views] Top|| File under:
China-Japan-Koreas
Kimmie's Family Pulls Closer
Kim Jong-il is being seen more frequently in the company of his sister and brother-in-law, suggesting that the Stalinist country's first family is pulling close. Kim's sister Kyong-hee (63) is the head of the Workers Party's light industry department, and her husband Jang Song-taek (63) heads the party's administration department.

According to reports in the official North Korean media, the couple accompanied Kim during his so-called on-the-spot guidance tours on 12 occasions last year, 10 of them in December alone, after the disastrous currency reform. They accompanied Kim six times so far this year.

A South Korean government official said, "Almost all photos or video clips of Kim Jong-il's recent on-the-spot guidance tours show Kim Kyong-hee and Jang Song-taek" standing close to him.

Kim Kyong-hee is the only sibling who shared the same mother as Kim and had been last seen in a souvenir photo of the 11th Supreme People's Assembly taken in September 2003. But she made a reappearance during Kim Jong-il's visit to a cooperative farm in South Hamgyong Province in June last year.

According to a North Korean source, Kim Kyong-hee suffered from alcohol abuse and depression during her absence and was rumoured to be feuding with her husband after their daughter Jang Kum-song committed suicide.

Baek Seung-joo, a senior researcher at the Korea Institute for Defense Analyses, said, "Since he had a stroke, Kim Jong-il has appeared to believe that he can trust only his family." "It's evidence of old age," said Prof. Yang Moo-jin of Kyungnam University.

Kim Jong-il apparently believes that his family will not stand in the way of his third son succeeding to the leadership. There is also speculation that he is traveling with his sister and her husband to prevent possible controversy over the authenticity of his wishes if he suddenly dies or loses consciousness.

If something happens to Kim Jong-il, it would be inevitable for the North Korean leadership to rule according to his last wishes, because heir apparent Kim Jong-un, who is in his mid-20s, is considered too young to take power and thus his succession could lead to a power struggle. The source said, "There would be no controversy over the authenticity of his last wishes if two members of his family claim they have heard them."
Posted by: Steve White || 02/11/2010 00:00 || Comments || Link || [336082 views] Top|| File under:
Israel-Palestine-Jordan
US may give Israel Iraq ammo
Ahead of the United States's planned withdrawal from Iraq, American military teams have visited Israel to consider the possibility of storing some of the equipment and ammunition that is pulled out in special storage centers at various locations here, according to senior defense officials.

According to the officials, the Americans plan to leave a significant amount of equipment in Iraq to assist local security forces. Additional equipment, though, would be transferred to Afghanistan as well as possibly to Jordan, Egypt and Saudi Arabia.

A security agreement between the United States and Iraq calls for withdrawal of all US forces by the end of 2011. The equipment that Israel might receive, one official said, is ammunition, vehicles, and a specially designed rapid cannon – called C-RAM – that can intercept small projectiles such as mortars.

"There is talk that some of the equipment will be stored in Israel,' the official said. "If that is the case, in the event of an emergency we may be able to use it.'

Last month, Defense News reported that the Pentagon had decided to double the value of emergency military stockpiles it stores in Israel to the value of $800 million. Defense officials said that this was a separate move, not connected to the withdrawal from Iraq.

The US already maintains several stockpiles in Israel that include missiles, armored vehicles, aerial munitions and artillery ordnance. The US began stockpiling equipment in Israel in the early 1990s.

The new deal, according to Defense News, was signed by Brig.-Gen. Ofer Wolf, head of the IDF's Logistics and Technology Branch and Rear-Adm. Andy Brown, logistics director for the US Military's European Command (EUCOM).

"Officially, all of this equipment belongs to the US military,' the official said. "If however, there is a conflict, the IDF can ask for permission to use some of the equipment.'

The last time this happened was during the Second Lebanon War in 2006 when the IDF received access to US stockpiles and also received shipments of weaponry, particularly smart bombs from the United States.

Posted by: lotp || 02/11/2010 00:00 || Comments || Link || [336071 views] Top|| File under:
Syria-Lebanon-Iran
Iran produces first batch of 20% enriched uranium: president
Iran's President Mahmoud Ahmadinejad said Thursday that Iran produced first batch of 20 percent enriched uranium.

"The first batch of 20 percent (enriched uranium) fuel was produced," Ahmadinejad said at a rally in Tehran.

"This work (of enrichment) will be continued until the needs of the country are met," he said, adding that "In the future the daily production (of the 20 percent fuel) will be tripled."

Denouncing the West's attempts to discourage Tehran from pursuing its plan to enrich uranium to a higher grade, Ahmadinejad said "Some of them said that you don't produce radio medicine. They said that they will sell it to us....(But) we say we will produce the medicine and you buy it from us."

"Right now in Natanz (enriching facilities), we have the capability to enrich 20 percent and 80 percent (uranium), but since we don't need it, we don't enrich (to that grade)," he said.

Iranian president ruled out the western claims that its nuclear program may end in building the atom bombs.

"All of our (nuclear) activities are transparent and under the supervision of the International Atomic Energy Agency," he said, adding that "We don't build bombs....If our nation wants to build bombs, it has the courage to announce it openly and make it with no fear from you."

Ahmadinejad, who addressed the rally in the Azadi Square, also enumerated a number of the Iranian government's achievements and enthusiastically denounced the West's policies.

Hundreds of thousands of Iranians carrying flags and banners in support of the Islamic regime celebrated the 31st anniversary of Islamic Revolution on Thursday.

State television showed the people in Tehran were carrying images of the late Islamic leader Ayatollah Ruhollah Khomeini and his successor incumbent leader Ayatollah Ali Khamenei and moving to Tehran's Azadi (liberty) Square.

The 1979 revolution ended with toppling the U.S.-backed regime of Shah.
Posted by: tipper || 02/11/2010 05:55 || Comments || Link || [336073 views] Top|| File under:
Islamic Revolution offers path to salvation: Iran FM
Iranian Foreign Minister Manouchehr Mottaki says the Islamic Revolution has guided man toward salvation by offering a new approach for social governance after 1400 years.

Speaking after the noon prayer at the Foreign Ministry on Wednesday, Mottaki said, "After 1400 years the Islamic Revolution in Iran... by offering a new method of social governance shone in front of secularism and liberalism that are the cause of all social problems and showed man the path to salvation."

In his remarks on the occasion of the 31st anniversary of the Islamic Revolution, Mottaki pointed to the efficiency of Islam in resolving all social, economic and political problems of the world and said, "Today, the Islamic Republic has useful and fundamental stances and opinions on all fields pertaining to humanity."

He went on to blame usury in world banks as the cause behind the global economic recession.

Mottaki criticized Western countries for their irrational stances on Iran's peaceful nuclear program and said, "The West does not have a realistic stance in this regard [Iran's nuclear program] and while it refuses to deal with Israel's nuclear weapons it irrationally inculcates doubts [about Iran]."

The Iranian foreign minister said that the secret to the revolution's endurance was the wise leadership of Ayatollah Seyyed Ali Khomeini, who for the past 20 years has guided the nation and has had the final say on all ambiguous and subversive matters.
Posted by: Fred || 02/11/2010 00:00 || Comments || Link || [336080 views] Top|| File under: Govt of Iran
Iran develops system to distract missiles
[Iran Press TV Latest] A senior Iranian commander has announced that the country has developed a new system to distract missiles.

Deputy Commander of Iran's Air Force Gen. Seyyed Mohammad Alavi said that the system prevents missiles from hitting their targets. He stated that Iran's Air Force has made great achievements in the production of smart ammunition and long-range weapons.

Alavi noted that Iran will mass-produce the new weapons and ammunition to boost its deterrence.

Earlier in February, the Air Force announced that it has successfully tested the prototype of its first domestically-built stealth drone.

"The drone, due to its physical attributes and the material used in its body, cannot be detected by any radar," Air Force Brigadier General Aziz Nasirzadeh said.
Posted by: Fred || 02/11/2010 00:00 || Comments || Link || [336085 views] Top|| File under: Govt of Iran
Resistance Conference in Beirut Declares Resistance's Victory, U.S. Policy's Defeat in Region
The first conference of the Arab-International Forum for Support of the Resistance was held January 15-17, 2010 in Beirut. Over 3,000 individuals from the Arab, Islamic, and Western world were in attendance; figuring prominently among them were leaders of the Palestinian, Lebanese and Iraqi resistance movements, and representatives from Iran and Syria.

The guest list included: Hizbullah Secretary-General Hassan Nasrallah, Hamas Political Bureau head Khaled Mash'al, and Iraqi Scholars Association chairman Sheikh Harith Al-Dhari, who represented the Iraqi resistance. There were also senior officials from Islamic and Arab countries, including Iranian Vice President Mohammad Reza Mir-Tajeddini, who read a letter from Ahmadinejad; a Syrian Ba'th Party official representing Syrian President Bashar Al-Assad; and numerous Lebanese officials, including a representative of Lebanese President Michel Suleiman, a representative of Lebanese Prime Minister Sa'd Al-Hariri, and former Lebanese prime minister Salim Al-Hoss. Also among the participants was International Union of Muslim Scholars head Sheikh Yousef Al-Qaradhawi, as well as officials and intellectuals from various Western countries. The latter included British MP George Galloway, as well as former U.S. attorney-general Ramsey Clark and American attorney Stanley Cohen, who for years have been active in providing legal defense for accused terrorists.

During the conference, in what was in effect a show of strength by the elements of the pro-Iran camp, participants underlined the right to armed resistance against the Israeli and American occupations, and also the importance of the resistance in thwarting the West's policy vis-à-vis the Middle East and creating a just world order. The official website of the conference explained that the idea to convene it was born of the increase in pressure and in attempts to eliminate the option of resistance to occupation after the resistance "proved its great effectiveness in thwarting the hostile plans in Lebanon, Gaza, Iraq, and Afghanistan."[1] The conference's concluding statement called for coordination among all the resistance movements, and declared the resistance in Lebanon, Palestine, and Iraq to be a model for ways of "countering the terrorism being implemented by Israel and the U.S."

Iran's and Syria's representatives stood out at the conference; these two countries' support for the resistance was esteemed by the participants. In contrast, moderate countries, particularly Egypt, were the target of attacks. The concluding statement called for these countries to adopt resistance, sever relations with Israel, act to remove this country from the U.N. and from other international organizations, and to prosecute Israeli and American "war criminals."

This conference was held a year after the shift in the balance of power in the Middle East that led to the crumbling of the moderate Arab camp which had been a counterbalance to the pro-Iran camp in the Arab world and had vehemently opposed the resistance organizations. The crucial factor in the weakening of the moderate camp was Saudi King Abdallah's reconciliation with Syria. Saudi Arabia, which reached an agreement with Syria on the establishment of a unity government in Lebanon despite the electoral victory of the March 14 Forces -- a Saudi ally -- paved the way for Syria to return to Lebanon with no guarantee of Hizbullah's changing its policy, and without Syria having to provide anything tangible in exchange.
This article starring:
Hassan Nasrallah
Hizbullah
Khaled Mash'al
Hamas
Posted by: Fred || 02/11/2010 00:00 || Comments || Link || [336066 views] Top|| File under: Govt of Iran
Brazil opposes calls to impose more sanctions on Iran
Brazil has warned against imposing a new round of UN sanctions on Iran, saying that the dispute over Iran's nuclear program should be resolved through peaceful means.

"We don't want Iran to have nuclear arms, let there be no doubt about that."


"We just don't want any precedents set," he murmured.


"They, like other countries, have the right to a peaceful (nuclear power) program," Brazilian Foreign Minister Celso Amorim told reporters in Brasilia on Tuesday.

"We want to reach certainty (on Iran's program) through dialogue and peaceful means," Reuters quoted Amorim as saying.

The Brazilian foreign minister also said that sanctions tend to mostly cause suffering for the residents of the nations targeted rather than their governments.

"In the case of Iraq, I saw much suffering of the Iraqi people. Infant mortality went up enormously, and I saw that (sanctions) had no real impact on Saddam Hussein," he stated.
Posted by: Fred || 02/11/2010 00:00 || Comments || Link || [336084 views] Top|| File under: Govt of Iran
EU echoes US threats of sanctions against Iran
The European Union foreign policy chief has followed Washington's suit by threatening Iran with sanctions over its nuclear program.

In a Tuesday statement, Catherine Ashton said Tehran's decision to start enriching uranium to 20 percent could lead to further Western-brokered sanctions.

"Taking enrichment to the level of 20 percent adds to the deficit of confidence in the nature of Iran's nuclear program. This has already been aggravated by Iran's unwillingness to engage in meaningful talks," Ashton said.

"We continue to find it difficult to understand why Iran has not taken up the proposed (fuel swap) agreement," she said.

Her comments follow numerous occasions on which Tehran expressed its concerns regarding the proposed nuclear swap deal and its shortcomings.

The UN-drafted deal demands Iran to send the bulk its low-enriched uranium abroad for further processing of up to 20 percent for the Tehran research reactor, which produces medical isotopes for cancer treatment.

Iran has called for the swap deal to take place simultaneously, arguing that if it ships out the bulk of its enriched uranium there would be no guarantee to ensure that the promised fuel would eventually be delivered to the country.

That distrust can be traced back to the lack of commitment demonstrated by Western powers in their previous nuclear contracts with the Islamic Republic.

Tehran has been promised nuclear fuel for over 30 years now. Despite being a 10-percent shareholder and hence entitled to the European Gaseous Diffusion Uranium Enrichment Consortium (Eurodif)'s output, Iran has never received enriched uranium from France.

Tehran and Paris have also signed a deal, under which France is obliged to deliver 50 tons of uranium hexafluoride (UF6) to Iran -- another obligation France has failed to meet.

As the powers ignored Tehran's concerns over the absence of necessary guarantees, Iranian Foreign Ministry Spokesman Ramin Mehmanparast said on Tuesday that the country could not wait the West to further "waste time" while some 850,000 cancer patients were in dire need of medicine.

Upon the order of President Mahmoud Ahmadinejad, Iran on Tuesday began enriching uranium to 20 percent at its Natanz enrichment facility to meet the demand.
Posted by: Fred || 02/11/2010 00:00 || Comments || Link || [336072 views] Top|| File under: Govt of Iran
Iran rejects US offer over medical isotopes
Iran has rejected the US offer to provide the Tehran government with an alternative way to obtain medical isotopes.

"The US proposal is illogical as Iranian patients are in need of medicine," Foreign Ministry Spokesman Ramin Mehmanparast said on Wednesday.

"Shutting down the reactor or stopping the production of medicine is not the solution. The solution is that the other side cooperates to increase the number of these reactors as well as their production to meet the needs of patients," he further explained.

Mehmanparast's comments came after US State Department spokesman P.J. Crowley said on Tuesday in Washington that the US would propose to the UN watchdog an alternative way to supply medical isotopes to treat Iranian cancer patients.

"Our point is, if Iran feels it has a specific need, we are willing to engage constructively and try to identify ways in which the international community and potentially the United States can meet that need," Crowley said.

He further said that providing the opportunity to buy the isotopes directly would be the "fastest and cheapest" way for Iran to avoid running out of isotopes and could help "build confidence."

Mehmanparast called on Western countries to stop mounting political and economic pressure on Iran and instead adopt a realistic approach towards the country's nuclear activities.

He added that attempting to obstruct a nation's path to development was wrong, saying, "Such efforts will only make people more sensitive toward them [the West] and give them a negative image in Iranian public opinion."

Iran needs 120 kg (264 lb) of 20 percent-enriched uranium to fuel the Tehran research reactor, which produces medical isotopes for cancer patients and is running out of fuel.

Upon the order of President Mahmoud Ahmadinejad, Iran on Tuesday began enriching uranium to a level of 20 percent at the Natanz enrichment facility under the surveillance of inspectors from the UN nuclear watchdog.
Posted by: Fred || 02/11/2010 00:00 || Comments || Link || [336073 views] Top|| File under: Govt of Iran
Who's in the News
66
[untagged]
9
Govt of Iran
3
Jamaat-e-Islami
3
TTP
1
Commies
1
al-Shabaab
1
Hamas
Bookmark
E-Mail Me
The Classics
The O Club
Rantburg Store
The Bloids
The Never-ending Story
Thugburg
Gulf War I
The Way We Were
Bio
Merry-Go-Blog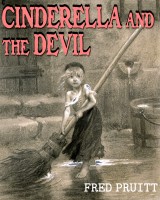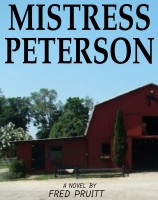 On Sale now!


A multi-volume chronology and reference guide set detailing three years of the Mexican Drug War between 2010 and 2012.

Rantburg.com and borderlandbeat.com correspondent and author Chris Covert presents his first non-fiction work detailing the drug and gang related violence in Mexico.

Chris gives us Mexican press dispatches of drug and gang war violence over three years, presented in a multi volume set intended to chronicle the death, violence and mayhem which has dominated Mexico for six years.
Click here for more information


Meet the Mods
In no particular order...


Steve White
Seafarious
tu3031
badanov
sherry
ryuge
GolfBravoUSMC
Bright Pebbles
trailing wife
Gloria
Fred
Besoeker
Glenmore
Frank G
3dc
Skidmark



Better than the average link...



Rantburg was assembled from recycled algorithms in the United States of America. No trees were destroyed in the production of this weblog. We did hurt some, though. Sorry.
44.197.101.251

Help keep the Burg running! Paypal: