Afghanistan
Afghanistan Will Not "Bribe" Taliban
[Quqnoos] Afghanistan will not "bribe" the Taliban into any deal and will not pay them, Foreign Minister Zalmay Rasul said.

"We are not going to bribe them to stop fighting. These people need, if they can come on board and drop their guns, they need to live," Rasul said on the sidelines of the Munich security conference on Friday.

According to Rasul, Afghanistan needs to provide Taliban fighters who renounce violence "land, agriculture, whatever they need, so they can start to learn and have a proper life. The issue is not to pay them money or bribe them."

The Taliban have said they will not enter into any "deal" with the Afghan government or the West to bring peace to Afghanistan, and their fighters will continue to die to achieve a victory.

Rasul made clear however that "there are elements within the Taliban -- Pakistani Taliban but some Afghan Taliban -- they have links, closer links with al Qaeda and those people cannot be reintegrated or reconciled so we need to fight them."

Rasul praised the improved relations between Afghanistan and Pakistan, saying "our priority will be improving relations with neighbours in regional cooperation because we cannot solve the issue of fighting against terrorism and extremism only in Afghanistan."

Posted by: Fred || 02/07/2010 00:00 || Comments || Link || E-Mail|| [6491 views] Top|| File under: Taliban
UN urges Afghan peace talks to include women
[Al Arabiya Latest] Any peace negotiations with the Taliban in Afghanistan must involve women, a United Nations committee on women's rights warned on Friday following talks in Geneva.
Oh, yeah. That'll work. Theory, meet practice. They're Pashtuns, you nitwits!
"Any agreement reached with the Taliban in Afghanistan should include a clear commitment to respect and protect women's rights", the U.N. Committee on the Elimination of Discrimination Against Women said in a statement.

The 23-member U.N. experts' body urged the Afghan government and its international allies "to ensure women representatives are included in peace, development dialogues and negotiations with the Taliban."

Committee members also expressed their "deep concern at the exclusion of Afghan women from the high level decision-making" at the international London conference on Afghanistan late last month.
Posted by: Fred || 02/07/2010 00:00 || Comments || Link || E-Mail|| [6507 views] Top|| File under: Taliban
Britain
Amnesty International is 'damaged' by Taliban link
A SENIOR official at Amnesty International has accused the charity of putting the human rights of Al-Qaeda terror suspects above those of their victims.

Gita Sahgal, head of the gender unit at Amnesty's international secretariat, believes that collaborating with Moazzam Begg, a former British inmate at Guantanamo Bay, "fundamentally damages" the organisation's reputation.

In an email sent to Amnesty's top bosses, she suggests the charity has mistakenly allied itself with Begg and his "jihadi" group, Cageprisoners, out of fear of being branded racist and Islamophobic.

Sahgal describes Begg as "Britain's most famous supporter of the Taliban". He has championed the rights of jailed Al-Qaeda members and hate preachers, including Anwar al-Awlaki, the alleged spiritual mentor of the Christmas Day Detroit plane bomber.
Posted by: Nimble Spemble || 02/07/2010 12:28 || Comments || Link || E-Mail|| [6487 views] Top|| File under:
Caribbean-Latin America
More than half feels Venezuela "is heading the wrong way"
According to 61 percent of respondents, Venezuelan outlook is grim. They consider, in general, that the country is heading for "the wrong way" and describe current situation as "bad or very bad."


Sorta like how Americans feel. Wonder what we have in common?


This was the result of the socio-political monitoring poll conducted this year by marketing research firm Hinterlaces. The poll shows that only 37 percent of the Venezuelan population considers that the reality is completely different. "Things are heading in the right way" and the general situation of the country is "fair to good."

These figures are in line with other discouraging data for supporters of the ruling party: a large percentage of the population disagrees with several measures taken by the government in the last few months.

According to the report, 78 percent of respondents rejected that RCTV Internacional was forced off air from the cable system by a government decision, versus 18 percent of respondents that supported the measure. 64 percent of respondents consider that the decision made by the government with regard to media threatens freedom of expression whereas 31 percent consider that it does not affect free press.

This could explain why 61 percent of respondents supported student protests which have urged the government to respect freedom of expression, to stop harassing media, and to take effective actions to improve public utilities such as water and electricity, which have been seriously affected by rationing.

The research shows that if parliamentary elections would take place next Sunday, 34 percent of Venezuelans would vote by independent candidates, 28 percent would vote by pro-Chávez candidates and 26 percent by opposition candidates.
Posted by: Steve White || 02/07/2010 00:00 || Comments || Link || E-Mail|| [6506 views] Top|| File under:
Russia top arms supplier in Latin America due to sales to Venezuela
The International Institute for Strategic Studies (IISS), a British research institute focusing on international security, said on Wednesday that Russia has become the main exporter of weapons to Latin America thanks to the purchases made by Venezuela in the past year.

The increase is partly due to the restrictions on arms sales imposed by the United States, traditionally the main supplier of arms to the region, on several countries, including Venezuela. The US considers that those countries are not cooperating enough to fight terrorism.

However, two of the countries with the largest defense budgets, Colombia and Mexico, remain faithful to US military arms, while other countries have "diversified suppliers."

The report says that Russia, which was the world's second largest arms supplier in 2008, has signed military agreements with Venezuela, Peru, Brazil, Mexico and Colombia. Venezuela, which in 2007 became the second largest buyer of Russian weapons, bought in recent years military equipment worth USD 4 billion, said the report.
Posted by: Steve White || 02/07/2010 00:00 || Comments || Link || E-Mail|| [6488 views] Top|| File under:
China-Japan-Koreas
Iran Rocket 'Uses N. Korean Technology'
A rocket launched by Iran on Wednesday was made in the North Korean style, a South Korean expert claims. Chae Yeon-seok, a former president of the Korea Aerospace Research Institute, said Thursday the rocket engine, as publicized by the state-run IRNA news agency, seems to be the same as North Korea's Rodong missile, though Tehran claims it was made with indigenous technology.

Iran successfully tested the satellite rocket Kavoshgar-3 on Wednesday. It has four engines tied up together with a thrust of 128 tons. "The Safir-2 launched by Iran last year had one engine for Rodong missiles, which have a thrust of 32 tons. From the appearance, the engine of the Kavoshgar-3 seems to consist of four engines used in the Safir-2 with four times the thrust, Chae said. "It seems to have the same propulsion system as the Unha-2, an expendable carrier rocket launched by North Korea last year."

Iran also publicized the specifications of its next-generation satellite rocket Simorgh on Wednesday. Chae said since the Simorgh has 143 tons of thrust, that would be four 32-ton Rodong engines plus a small 15 ton-thrust engine.

According to Chae, the propulsion system of the Simorgh is an upgraded version of the Unha-2. Experts say the Unha-2 used a jet-vane system, which places heat-resistant graphite wings at the aft portion of a missile instead of a control rocket. "Making a rocket engine is difficult as it needs to endure high temperature and high pressure at altitudes of several hundred km," Chae said. "It seems that North Korea acquired the know-how by studying Scud missiles from the Soviet Union, and Iran learned it from North Korea."
Posted by: Steve White || 02/07/2010 00:00 || Comments || Link || E-Mail|| [6506 views] Top|| File under:
N. Korea Purges Party, Military
The North Korean regime is purging senior military and party officials. In the Workers' Party, the heads of the financial and economic sections have been sacked over the disastrous currency reform and international sanctions, and in the military, officers in their 70s and 80s from the era of North Korean founder Kim Il-sung are making way for younger military leaders in their 50s and 60s.


Young blood and fresh ideas. Goody.

In the Workers' Party, three key economic figures have been replaced. Finance Director Pak Nami-gi was apparently axed on Jan 20, taking the fall for the failed currency revaluation late last year. "Room 39" bureau director Kim Tong-un was recently replaced by his deputy Jon Il-chun after having managed the regime's secret coffers for 36 years. A source says that Kim Tong-un was replaced because he was put under a personal travel ban by the EU in December last year and it was difficult for him to manage overseas funds for the North Korean leader.

Han Kwang-sang was apparently promoted from first deputy of the finance and accounting department to head, which has been vacant for a long time. The department is in charge of managing party funds. North Korean leader Kim Jong-il last month tapped Vice Foreign Minister Kim Yong-il, who is familiar with Chinese affairs and served as the chief negotiator to the six-way nuclear talks, as the head of the party's department for international affairs. An intelligence officer in Seoul says the appointment of Kim Yong-il is likely related to the international sanctions, which were imposed after the North conducted its second nuclear test.

Several military leaders in their 70s and 80s have disappeared from the scene due to old age and chronic disease, including Marshal Ri Ul-sol; Jo Myong-rok, director of the Army's General Political Bureau; and Ri Yong-mu, vice chairman of the National Defense Commission. They have been in the military since the era of North Korean founder Kim Il-sung. Defense Minister Kim Yong-chun has also not been seen in public for more than two months, apparently due to ill health. He had been the chief of the Army's General Staff for more than 10 years after Kim Jong-il succeeded his father.

Rising military leaders are Gen. Ri Yong-ho, the current chief of the Army's General Staff, and Kim Jong-gak, vice-director of the Army's general political department. Both are, though not exactly youthful, in their 60s. A North Korea source says Ri is an artillery expert and may have been behind North Korea's recent firing of artillery shells into waters near the maritime border in the West Sea. Baek Seung-joo, chief of the Center for Security and Strategy at the Korea Institute for Defense Analyses, says, "Many North Korean military officers in their 50s and 60s were assigned to the general political department, which checks the loyalty of the military to the North Korean leader." They will play an important role in consolidating the succession to the heir apparent Kim Jong-un, he added.

Analysts say that the party purges are an attempt to appease growing popular discontent after the failed currency reform led to skyrocketing prices, while the replacement of top brass is a move to prepare for the succession. Dongguk University professor Kim Yong-hyun says, "To ease public dissatisfaction with the currency revaluation, North Korea needs to replace financial officials responsible and adopt a new policy." Given that the priority that the North puts on the military, the military reshuffle may be aimed at laying the foundation for heir apparent Kim Jong-un to take power.

A North Korean source says Kim Jong-un has a post in the Defense Commission and is exercising his influence over personnel changes in the military.
Posted by: Steve White || 02/07/2010 00:00 || Comments || Link || E-Mail|| [6492 views] Top|| File under:
Obama Keeps Norks Off Terror List
Continuing one of George Bush's bigger mistakes.

U.S. President Barack Obama on Wednesday confirmed that North Korea would remain off the U.S. list of states sponsoring terrorism. In a letter to Democratic leaders on Capitol Hill, he said that the U.S. administration prepared a classified report on the conduct of North Korea between June 26, 2008 and Nov. 16, 2009, which concludes that it "does not meet the statutory criteria to again be designated as a state sponsor of terrorism."

Obama implies that there is no evidence to prove that the North's recent activities were related to international terrorism. Despite calls from some officials for the Stalinist state to be put back on the list for political reasons, the administration apparently decided that such a move could spark international controversy.

The U.S. reviewed the possibility of putting Pyongyang back on the blacklist with congressional approval last year. Some congressmen, including Republican Senator Sam Brownback, urged the administration to put the North back on the list last year when it declared the Sept. 19, 2005 denuclearization agreement null and void, fired a long-range missile, and conducted a nuclear test.

The George W. Bush administration took Pyongyang off the list of state sponsors of terrorism in 2008, when it appeared to be cooperating in denuclearization efforts.
Posted by: Steve White || 02/07/2010 00:00 || Comments || Link || E-Mail|| [6493 views] Top|| File under:
Home Front: WoT
US government doesn't know how to handle Islamists
After the worst military base massacre in U.S. history, officials acknowledged that they failed to "connect the dots" -- the shooter had been corresponding with an imam tied to al-Qaeda and had condemned the wars in Iraq and Afghanistan as a war against Islam. But Fort Hood gunman Maj. Nidal Malik Hasan wasn't the only one working on a Texas Army base the day of the shooting who had links to radical Islamists.

At Fort Bliss, an experienced military trainer was teaching soldiers about his Muslim faith. He, too, had denounced government counterterrorism efforts, and public records show he and some of his closest associates had ties to terrorism suspects. But when The Dallas Morning News first inquired about the instructor, Louay Safi, military officials praised him. Only later did they say that Safi had been suspended from working on military bases pending a continuing criminal inquiry.

Safi is a senior official of the Islamic Society of North America, the country's largest Muslim organization. ISNA has been consulted for years by Washington and is described as a partner in the fight against terrorism. In addition to serving as ISNA's communications director, Safi runs its program certifying Muslim chaplains for work in the U.S. military and prison system. He publicly denounces terrorism and advocates peace.

Safi was also named by government prosecutors as an unindicted co-conspirator in one terrorism case in 2005. His last two employers were implicated in other government terrorism investigations while he worked for them. He was never charged, nor included among the targets of those investigations. But Safi has called the widespread raids on Muslim organizations after 9/11 "a campaign against Islam" -- a term that 9/11 Commission director Philip Zelikow says is part of "the jihadi narrative."

Safi has also complained that Muslims are treated differently from Christians and Jews when they do wrong. They are unfairly identified by and questioned about their religion, he says, treatment that can lead to isolation and aggression. "The extremist ideology responsible for violent outbursts is often rooted in the systematic demonization of marginalized groups," Safi said in an Internet posting after the Fort Hood shooting.

Some view Safi's rhetoric as incendiary. Zuhdi Jasser is a Navy veteran who founded the American Islamic Forum for Democracy and has spoken publicly about the dangers of politicizing Islam. He said Safi's "separatist mindset of the world against Muslims" is the "mindset that created Hasan."

Safi would not answer most questions from The News. But in a brief interview, he said the legal assaults on him and his associates even as Washington sought their advice represented the government's divided approach to Islam. "There are those who are prejudiced and would like to deny Muslims their rightful place in this country," Safi said, "and there are people who are more open-minded. It's as simple as that."

Safi's case, however, is anything but simple. It illustrates not only the divisions in dealing with Islam but also the difficulty in knowing which dots to connect. "You have a schizophrenic government and a schizophrenic institution," Zelikow said, referring to ISNA. "The schizophrenia cuts right into how the government views the whole Fort Hood affair. We don't know whether to treat him [Hasan] as part of an international conspiracy or as a lone wolf who happened to have gotten solace from a radical imam."
Much, much more at link. Well worth reading.
Posted by: ryuge || 02/07/2010 07:10 || Comments || Link || E-Mail|| [6516 views] Top|| File under:
India-Pakistan
Ulema urged to withdraw 48-hour probe ultimatum
Sindh Home Minister Dr Zulfikar Ali Mirza has appealed to the ulema demanding investigations completed within 48 hours to withdraw their ultimatum, and dispelled the impression that the Iranian Jundullah was involved in the Chehlum attacks.

Talking to newsmen after presiding over a meeting of the law-enforcement agencies held on Saturday to mull over the Karachi situation, he said it was not logical to give investigators a timeframe of 48 hours.

He appealed to the ulema, who at a press conference on Friday gave the police 48 hours to complete their investigations, to withdraw their demand.

He said elements behind the Ashura blast were also involved in Friday's twin blasts.

He said the suspects were misleading the investigators by claiming that they belonged to the Iran-based banned outfit Jundullah.

He said elements belonging to the tribal areas were more likely to be involved in the carnage. "However, it would be premature to say anything with certainty till the probe is completed," he added.

The minister said investigations were under way and facts would be made public when the process completed.

Answering a question about the combing of the parking lot of the Jinnah Postgraduate Medical Centre, he said the bomb was concealed in a tin container.

He said since there were fumes and particles of chemicals and explosives in the air after the second blast, it was not possible for any dog to detect the explosive device at the JPMC.

In reply to a question as to why the bomb-detecting equipment was borrowed from the Civil Aviation Authority, he said police often sought help from other organisations on such occasions, which was a routine practice.

He denied that the Sindh police had a shortage of bomb-detecting equipment.

Replying to a question about the failure of the police to provide proper security on the Chehlum day, he said it was a major achievement of the police that the main mourning procession, which was the real target of the terrorists, was provided complete security.

Dr Mirza said the police had received information that some terrorists might be present in the main mourning procession.

He said he with the IG of Sindh visited the main procession and appealed to the ulema to move quickly so that the procession could reach its destination as soon as possible.

He said because of tight security, the terrorists could not hit the main procession and instead selected sites where police presence was not as strong.

He said it was not possible to screen each and every vehicle as there were hundreds of thousands of vehicles on Karachi roads on any day.

Earlier, he presided over a meeting that reviewed the overall security situation in Sindh, especially Karachi.

The meeting was also attended by Home Secretary Arif Khan, IG Sultan Salahuddin Babar Khattak, Director-General of the Pakistan Rangers (Sindh) Maj-Gen Liaquat Ali, Karachi CCPO Waseem Ahmed, the DIGs of the east, west, and south zones, and senior officers of intelligence agencies.

The home minister called for joint efforts to arrest the culprits involved in the Chehlum bomb blasts.

The police and Rangers were directed to start their raids for the arrest of absconders, proclaimed offenders and criminal elements under their joint action plan.
Posted by: Fred || 02/07/2010 00:00 || Comments || Link || E-Mail|| [6481 views] Top|| File under: Govt of Pakistan
'TTP spending Rs.3.6 billion on its fighters'
[Dawn] The Tehreek-e-Taliban Pakistan are spending almost Rs.3.6 billion on around 15,000 of its fighters in the country, said Governor of the NWFP Owais Ghani, on Saturday.

Ghani said that the militant group is able to spend extraordinary amounts of money due to the funds it receives from the opium trade in Afghanistan. He claimed that opium being smuggled out of Afghanistan amounts to approximately 93 per cent of the world's supply.

The governor also stated that Pakistan is situated at the geo-political fault line and the prevailing circumstances are the destiny of our country. He said that only a political solution can deliver in the region, military action was no more a realistic solution.

Posted by: Fred || 02/07/2010 00:00 || Comments || Link || E-Mail|| [6487 views] Top|| File under: TTP
Iraq
Iraqi court to rule on eligibility of 500 candidates
Iraq's leaders have told a panel of seven judges to issue a final ruling on 500 candidates who seek to run in next month's general elections.

On Wednesday, the electoral commission said the judges had ruled that the candidates can stand in the March 7 polls.

The judges decided to reinstate the candidates, who had been disqualified after being accused of having connections with Saddam Hussein's Baathist regime, saying they would examine their files after the polls and would eliminate them if they were found to be Baathists.

Prime Minister Nouri al-Maliki then decided to convene parliament to debate on Sunday what his government considers an "illegal" decision, AFP reported .

A statement from Maliki's office on Saturday said leaders had "agreed on the need to resolve the issue of those barred (from the elections) according to the law."

"If the appeals court says soon that they will settle the matter, then there is no need for the parliament session," al- adviser Maliki Yasin Majeed told The Associated Press on Saturday.

The Baath Party has been outlawed in Iraq.

On Saturday, al-Maliki met with Parliament Speaker Ayad al-Sammaraie, Chief Justice Madhat al-Mahmood, and other government officials to discuss the controversy.

Majeed said all agreed that the dispute must be settled before the campaign season officially begins on February 12.

Some Sunni leaders have threatened to boycott the election if the ballot purge stands. That, in turn, risks throwing the election into chaos and its results in doubt.

The election, which was originally scheduled to be held in January, will be the last major election in which the US military helps with security.

Posted by: Fred || 02/07/2010 00:00 || Comments || Link || E-Mail|| [6489 views] Top|| File under: Iraqi Baath Party
Israel-Palestine-Jordan
Power cut to about 50% of Gazans as fuel runs out
[Iran Press TV Latest] One of the two generators of Gaza's only power plant has been shut down due to a shortage of fuel, cutting power to around 50 percent of the residents of the Gaza Strip.


No doubt the Zionist entity will turn the fuel supply on if you fire enough rockets at them.


The Gaza Energy Authority announced on Saturday that the remaining amount of fuel is enough to operate the other generator until Sunday morning.

The capacity of Gaza's only power plant has been curtailed to 30 megawatts, and power may have to be cut to another 10 percent of the residents of the Gaza Strip if bad weather continues since it causes electrical malfunctioning, the energy authority added.

The fuel for the plant is purchased from and delivered by Israel, via trucks through the Kerem Shalom crossing in southern Gaza.

The Gaza Energy Authority has called on international parties, Arab states, and members of the Organization of the Islamic Conference to end Gaza's power crisis by holding the Ramallah-based Ministry of Finance responsible for decreasing the fuel allowance into Gaza, which it said mirrored Israel's blockade policy on the Strip.

A European Union contract paying for fuel shipments expired on November 30, 2009, Kan'an Obeid, the deputy manager of the Gaza Energy Authority, said on Thursday.

While the EU had been providing the service after the contract expired, EU officials recently notified the Gaza Energy Authority that they would no longer pay for the fuel shipments unless the Palestinian Authority in Ramallah drafted a new agreement and payment scheme.

Posted by: Fred || 02/07/2010 00:00 || Comments || Link || E-Mail|| [6491 views] Top|| File under: Hamas
Hamas want ICC to judge 'Zionist war criminals'
Hamas on Saturday said it wants "Zionist war criminals" brought before the International Criminal Court over last year's Israeli war on Gaza as rival Fatah denounced the Islamist group's regret over deaths of Israeli civilians.

"We ask the United Nations to transfer the matter to the ICC so that the Zionist war criminals can be brought to justice," said Mohammed Faraj al-Ghul, justice minister in the Hamas administration of the Gaza Strip.
However, he also said he expected that the United States would block any such move.

"We expect that the American administration will intervene to block these criminals being judged," Ghul said.

The statements from Hamas came following criticism from Palestinian rivals over its expression of regret over the deaths of Israeli civilians during the Gaza war a year ago.

A spokesman for the Fatah party of Palestinian President Mahmoud Abbas said he was "stunned" at the remark in a report to the United Nations this week and said Hamas should apologies rather to fellow Palestinians for deaths and injury caused when Hamas routed Fatah forces to seize control in Gaza in 2007.

In a statement from the Israeli-occupied West Bank, where Fatah still holds sway, spokesman Ahmed Assaf urged Hamas "to apologize first to the Palestinian people for its bloody coup which has ... caused the worst damage to the Palestinian cause."
Posted by: Fred || 02/07/2010 00:00 || Comments || Link || E-Mail|| [6512 views] Top|| File under: Hamas
Science & Technology
Chinese Hackers Have 733t 5k1llz
It's not often you have an article on the internet that is so dumb it is actually fiskable, but then this is AP...

Disclosure: My lovely bride is Chinese and she tells me the Chinese government versus Google kerfuffle is due in large part to an ongoing anti on-line pr0n campaign by the Chinese government.

Google has been warned to rein in online pr0n.
Google's accusation that its e-mail accounts were hacked from China landed like a bombshell because it cast light on a problem few companies will discuss: the pervasive threat from China-based cyberattacks.


The Chinese government has repeatedly denied the government is the source of the attack.


The hacking that angered Google Inc. and hit dozens of other businesses adds to growing concern that China is a center for a global explosion of Internet crimes, part of a rash of attacks aimed at a wide array of targets, from a British military contractor to banks and chemical companies to a California software-maker.


Rantburg's last attack, guess what percentage came from China? About 11 percent. The largest percentage? The from good old USA. Internet crime is pervasive everywhere, not just on China, but everywhere.


The government denies it is involved, and it reiterated that last week. Speaking in Paris, China's foreign minister, Yang Jiechi, said China itself "is the victim of pirate attacks" and the international community must fight the phenomenon together.


I believe the Chinese government.


But experts say the highly skilled attacks suggest the Chinese military, a leader in cyberwarfare research, or other government agencies might be breaking into computers to steal technology and trade secrets to help state companies.


They probably are doing it, just like every other government on earth. It's called espionage.


"Chinese hacking activity is significant in quantity and quality," said Sami Saydjari, president of the consulting firm Cyber Defense Agency and a former U.S. National Security Agency official.

Officials in the U.S., Germany and Britain say hackers linked to China's military have broken into government and defense systems. But attacks on commercial systems receive less attention because victims rarely come forward, possibly for fear it might erode trust in their businesses.


A dirty little Internet security secret. There is very little you can do to prevent a break-in. You can only hope to detect and manage the aftermath.


Google was the exception when it announced Jan. 12 that attacks hit it and at least 20 other companies. Google says it has "conclusive evidence" the attacks came from China but declined to say whether the government was involved.


Google declined to say because the Chinese government probably wasn't involved.


Google cited the attacks and attempts to snoop on dissidents in announcing that it would stop censoring results on its China-based search engine and leave the country if the government does not loosen restrictions.

Only two other companies have disclosed they were targets in that attack -- software-maker Adobe Systems Inc. and Rackspace Inc., a Web hosting service.


Racksoace probably hosts a fair amoiunt of hacked computers which are abandoned.


Mikko Hypponen, chief research officer at Finnish security software-maker F-Secure Corp., said his company has detected about two dozen attacks originating from China each month since 2005.

"There must be much more that go completely undetected," he said.


If there are more than are detected, you're already pwned.


Hypponen said a large British military contractor with which his company worked discovered last year that information had leaked for 18 months from one of its computers to an Internet address in the Chinese territory of Hong Kong. He said similar attacks on military contractors were found in Germany, the Netherlands, Sweden and Finland.


Decided to read the outbound http requests didja?


Saydjari said other researchers have told him of dozens of U.S. companies that have been attacked from China but said he could not disclose their names or other details.

A key source of the skills required might be the military. China's army supports hacker hobby clubs with as many as 100,000 members to develop a pool of possible recruits, according to Saydjari.
Posted by: badanov || 02/07/2010 13:49 || Comments || Link || E-Mail|| [6515 views] Top|| File under:
Syria-Lebanon-Iran
Iran Says U.S. Defense Missiles Easily Defeated
A senior Iranian military official is warning Gulf Arab nations not to buy U.S. missile defense systems, saying they can easily be thwarted. The chief of staff of Iran's armed forces, General Hassan Firouzabadi, was quoted Thursday by Iranian state news as saying the Patriot missiles can be made ineffective through simple tactics.


And who would know more about the Patriot system than the Iranians?


Iran has accused the United States of trying to create divisions between Tehran and its Arab neighbors by deploying U.S. missile defense systems in Gulf nations.

On Wednesday, U.S. Secretary of State Hillary Clinton defended U.S. efforts to bolster the defense capabilities of regional allies, as Iran defies international calls to curb its nuclear program. Clinton said the U.S. must remain aware of Iran's refusal to meet its obligations under the United Nations Security Council and the UN nuclear agency. She spoke after meeting in Washington with Bahrain's foreign minister, Sheikh Khalid bin Ahmed Al-Khalifa.

The Bahraini minister said the defense measures are not aimed at provoking Iran, but to protect international interests in a region critical to the shipment of oil.
Posted by: Steve White || 02/07/2010 00:00 || Comments || Link || E-Mail|| [6541 views] Top|| File under:
Russia rejects sanctions on Irans economy
[Iran Press TV Latest] Russia has indicated that it will agree to any new sanctions against Iran only if the punitive measures target the country's nuclear program and not its economy.

"If in future hypothetically, if new sanctions are imposed, we are sure that sanctions should be limited to non-proliferation only," Russia's Deputy Prime Minister Sergei Ivanov told reporters in the German city of Munich.

The sanctions, he explained, should "not be expanded to cultural, humanitarian, economic parts of Iranian activity."

The annual security conference was also attended by the Iranian Foreign Minster, Manouchehr Mottaki, who was upbeat on his meeting with the head of the UN's nuclear watchdog, Yukiya Amano.

"Today I had a very good meeting with the head of the International Atomic Energy Agency (IAEA) Yukiya Amano," Iran's top diplomat said on the sidelines of the conference in southern Germany.

When asked about the nature of the discussions, the IAEA chief said their meeting had "covered a variety of areas."

"That included of course in Iran and the Tehran research reactor. We had a very interesting discussion, and on my part I can currently say that dialogue is continuing and should be accelerated," he added.

The five permanent members of the United Nations Security Council plus Germany, also known as the P5+1 group, failed to agree on new punitive measures against Iran last month.

The West has been pressuring Tehran to accept a UN-backed draft deal which requires Iran to send most of its domestically produced low-enriched uranium (LEU) abroad for conversion into a more refined fuel for the Tehran nuclear reactor that produces medical isotopes.

Iran, however, has not accepted the proposal, calling for "concrete guarantees" for the return of the refined fuel since some Western countries, namely France and Germany, have previously failed to honor their nuclear commitments to Tehran without any repercussions.

Iranian President Mahmoud Ahmadinejad on Tuesday declared that Tehran would have "no problem" sending out its stock of LEU for further refinement into the nuclear fuel required for the Tehran reactor.

EU and US officials have, however, rejected Iran's concerns, accusing the Islamic Republic of trying to buy time to delay planned sanctions on Iran's entire energy sector, including its oil and natural gas industries.

Posted by: Fred || 02/07/2010 00:00 || Comments || Link || E-Mail|| [6485 views] Top|| File under: Govt of Iran
Iran upbeat about prospects for nuclear fuel deal
[Iran Press TV Latest] Iranian Foreign Minister Manouchehr Mottaki says Tehran is ready to sign a deal with the major powers to exchange some of its low-enriched uranium for higher-grade fuel.

"Iran sees good prospects for a comprehensive agreement and the aspects of the nuclear fuel swap are being seriously studied," Mottaki said on Saturday on the sidelines of the Munich Security Conference.

He went on to say that the plan to swap Iran's low-enriched uranium for higher-grade nuclear fuel will pivot on supervision by the International Atomic Energy Agency (IAEA).

The fuel exchange can start once an agreement has been reached, he added.

"Tehran has already accepted the idea of striking a deal with the world powers on exchanging some low-enriched uranium for higher-grade fuel for the Tehran reactor to use to produce medical isotopes. However, there are some doubts and suspicions in this regard which must be allayed," Mottaki noted.

The Iranian foreign minister stated that the amount of uranium to be exchanged will be determined by Iran's needs and through dialogue with the main parties involved in the talks on Iran's nuclear program.

"All countries should be allowed to exercise their rights, and there must be a balance between countries' rights and their responsibilities in international bodies. No country should be forced to fulfill its responsibilities while it is stripped of its legitimate rights," Mottaki said.

Iran says that as a signatory to the nuclear Non-Proliferation Treaty, it is entitled to the peaceful application of nuclear energy.

The country expects to generate 17.5 percent -- 20,000 megawatts -- of the country's electricity demand through nuclear energy over the next two decades.

Over the years, Washington and its allies have accused the Islamic Republic of pursuing a military nuclear program.

However, the IAEA has conducted numerous inspections of Iran's nuclear facilities and has found no evidence of the diversion of nuclear material.
Posted by: Fred || 02/07/2010 00:00 || Comments || Link || E-Mail|| [6542 views] Top|| File under: Govt of Iran
UN atomic chief says no new Iranian proposal
[Al Arabiya Latest] UN atomic agency chief Yukiya Amano said Saturday that Iran's foreign minister made no new proposals to him on a possible nuclear fuel deal during a meeting in Germany.

"There was not a new proposal. We exchanged views," Amano told reporters after meeting Manouchehr Mottaki on the sidelines of a security forum in Munich. "I didn't receive the counter-proposal."

Asked if he was confident of a breakthrough on a deal, the International Atomic Energy Agency (IAEA) head said: "I am not providing my perspective. Dialogue is continuing and should be accelerated, that is the point."



Posted by: Fred || 02/07/2010 00:00 || Comments || Link || E-Mail|| [6486 views] Top|| File under: Govt of Iran
Who's in the News
42
[untagged]
4
Govt of Iran
3
TTP
2
Hamas
2
Taliban
1
Iraqi Baath Party
1
Lashkar e-Taiba
1
Pirates
1
Govt of Pakistan
Bookmark
E-Mail Me
The Classics
The O Club
Rantburg Store
The Bloids
The Never-ending Story
Thugburg
Gulf War I
The Way We Were
Bio
Merry-Go-Blog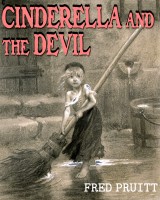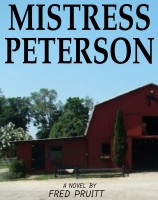 On Sale now!


A multi-volume chronology and reference guide set detailing three years of the Mexican Drug War between 2010 and 2012.

Rantburg.com and borderlandbeat.com correspondent and author Chris Covert presents his first non-fiction work detailing the drug and gang related violence in Mexico.

Chris gives us Mexican press dispatches of drug and gang war violence over three years, presented in a multi volume set intended to chronicle the death, violence and mayhem which has dominated Mexico for six years.
Click here for more information


Meet the Mods
In no particular order...


Steve White
Seafarious
Pappy
lotp
Scooter McGruder
john frum
tu3031
badanov
sherry
ryuge
GolfBravoUSMC
Bright Pebbles
trailing wife
Gloria
Fred
Besoeker
Glenmore
Frank G
3dc
Skidmark
Alaska Paul



Better than the average link...



Rantburg was assembled from recycled algorithms in the United States of America. No trees were destroyed in the production of this weblog. We did hurt some, though. Sorry.
3.235.140.84

Help keep the Burg running! Paypal: