US faults command over Afghan ambush that killed 8
The U.S. military blamed "shortcomings in command oversight" and delays in closing a remote outpost in northeastern Afghanistan for an October ambush that left eight Americans dead, according to a report released Friday.

The Oct. 3 gunbattle that broke out when hundreds of insurgents stormed the base with rocket-propelled grenades, mortars and guns in mountainous Nuristan province near the Pakistan border was one of the worst ground attacks of the war.

An investigation found the soldiers "heroically repelled a complex attack from an enemy force of 300" after calling in air support. When the fighting was over, about 150 insurgents were dead but so were eight Americans and three Afghan soldiers.

A report released by the U.S. military in Afghanistan recommended administrative actions "to address shortcomings in command oversight" that contributed to the attack.
Posted by: ed || 02/05/2010 12:13 || Comments || Link || E-Mail|| [336071 views] Top|| File under:
Biggest Afghan Offensive Imminent
[Quqnoos] US troops and their Afghan and NATO allies are preparing to launch their biggest offensive in southern Afghanistan, officials said.

Afghan and American commanders gave notice on Wednesday that the assault is imminent, targeting a key Taliban town in the volatile southern Helmand province.

The operation is expected to involve up to 15,000 personnel and could last between six and eight weeks.

NATO spokesman Brig Gen Eric Tremblay told reporters on Wednesday in Kabul that the operation will include at least 1,000 Afghan police and thousands of Afghan soldiers as well as thousands of NATO troops.

No date for the start of the operation has been released, but US commanders have said they plan to capture the town of Marjah known as a hub of Taliban's opium trade.

The town has been described as a centre of militant fighters, bomb makers and opium traffickers and is believed to have given sanctuary to many fighters who fled military operations in central Helmand last July.

US officers believe between 600 and 1,000 fighters, including 150 foreign volunteers, are thought to operate in the area.

This is known the first joint military operation with highest number of Afghan forces involved.

British Prime Minister Gordon Brown in a major international conference in London last week said Afghan forces should gradually take leadership of military operations in the country.

Spokesman for the Afghan Ministry of Defence, Gen Zahir Azimi, didn't not mention Marjah, but told reporters that a large operation is to take place "in the near future" in Helmand province.

The announcement of the operation parallels the Pentagon's preparation to deploy an additional 18,000 troops to Afghanistan, particularly in the s south, by late spring.

Posted by: Fred || 02/05/2010 00:00 || Comments || Link || E-Mail|| [336063 views] Top|| File under: Taliban
Pakistain ready to help Afghan reconciliation
[Dawn] Pakistan said Thursday it could play an important role in promoting reconciliation in Afghanistan and was willing to assist Afghan-led peace efforts after an eight-year Taliban insurgency.


Say! How's that reconciliation thingy going in Pakistain?




It's even sweeter of them to offer to fix the problem they are still causing the neighborhood, even before they address the same problem at home.

Afghan President Hamid Karzai won backing for a new peace and reconciliation programme with the Taliban at a conference in London last month aimed at establishing a road map for the war-torn country.

"We fully agree that reconciliation and reintegration in Afghanistan is an important element to achieve peace and stability in the country," Pakistani foreign ministry spokesman Abdul Basit told reporters.

"We genuinely believe Pakistan can be helpful in this process. We would like the government of Afghanistan to see how they would like to lead this process. It is also for Afghanistan to determine what role other countries can play.

"Pakistan is ready to help in whatever way it is asked for.... Pakistan can play an important role in promoting genuine reconciliation," he added.

Many Afghans believe Pakistan's powerful military are sponsoring the Taliban, preparing for the day US troops leave so that Islamabad can exercise influence over a Taliban government, offsetting rival power India.

"We already have serious concerns about India for using Afghanistan (soil) to destabilise Pakistan," said Basit.

Pakistan, Saudi Arabia and the United Arab Emirates all recognised Afghanistan's 1996-2001 Taliban government, which was toppled by US-led forces after the September 11 attacks.

Karzai met Saudi King Abdullah this week in what was thought to be an effort to get Saudi Arabia to coax Taliban leaders into reconciliation talks.

Pakistan's army chief said Monday that his country had no interest in "controlling" Afghanistan, in a robust defence of Islamabad's policy across the border and its fight against extremists.

General Ashfaq Kayani, a former director of Inter-Services Intelligence, the spy agency at the heart of US fears that Islamabad is playing a double game, said peace in Afghanistan was crucial to Pakistan's long-term interests.

Kayani even offered Pakistani help in training Afghan security forces, key to Washington's exit strategy from the war in Afghanistan.

Posted by: Fred || 02/05/2010 00:00 || Comments || Link || E-Mail|| [336080 views] Top|| File under: Taliban
Caribbean-Latin America
Chavez equates Twitter with terrorism; calls for state control of the Internet
Xeni Jardin, BoingBoing

After finding himself on the receiving end of widespread criticism and unfriendly hashtags on Twitter, Venezuelan president Hugo Chavez has announced that he now considers Twitter messages and social networking as terrorist threats. He is quoted in this Spanish-language news report as calling for more state control over the Internet....


From the comments thread:



Ugh. In 1998, as a young pinko, I thought that this guy was going to be interesting, maybe even positive, but I was never so silly to view him as the GREAT HOPE OF THE LEFT...that would be idiotic. Well, he's certainly interesting, but this isn't positive, the man is losing it. This entire situation will end poorly....

Life is quite complex and maybe some people feel that we should not be too hasty in judgement. That said, in some situations, there are criteria to decide quickly and easily on a political movement or a person. In this example, you have a person, a government and a party that proponents and allies claim to be democratic, and even respectful of civil liberties. Whether they are or not, can be answered simply: How well do dissent, protest and anonymous opinions sit with the guy/group?

Answer: Not well at all, in the case of Hugo Chavez. No matter that he is maybe not able yet to restrict access to Twitter in Venezuela... Mighty Chavez has struck out with this one. One for RCTV TV station, two for the radio stations and circuits closed, three for Twitter and stadium protests. The guy cannot be held to be a democrat in any meaningful way.

Posted by: Mike || 02/05/2010 12:03 || Comments || Link || E-Mail|| [336062 views] Top|| File under:
Ecuador emerges as hub for international crime
Ecuador is emerging as a focus for transnational criminal groups, according to US and European officials. Colombian and Mexican drug traffickers as well as Chinese and African human traffickers use it as a business hub.

The Financial Action Task Force (FATF), the inter-governmental body responsible for combating money laundering and the financing of terrorism, is expected at its meeting in February in Abu Dhabi to include Ecuador on its high-risk jurisdiction list at the request of G20 finance ministers. The officials and analysts say concern about Ecuador has been mounting since an Ecuadorian government investigation revealed in December that the drug trafficking Revolutionary Army of Colombia (FARC) possessed an extensive network in Ecuador that includes some of President Rafael Correa's closest aides and may have allowed the guerrillas to partially fund his 2006 election campaign. FARC has been designated a terrorist organization by both the United States and the European Union.

The investigation into a 2008 Colombian bombardment of a jungle camp on Ecuadorian territory, in which the FARC's second-in-command Raul Reyes was killed, relied heavily on 600 gigabytes of data found in computers and hard drives in the destroyed camp and authenticated by Interpol. Correa has denounced the investigation, which he initiated.

Continued on Page 49
Posted by: Steve White || 02/05/2010 00:00 || Comments || Link || E-Mail|| [336063 views] Top|| File under:
China-Japan-Koreas
Chinese official to visit Norks on mission to resume nuclear talks
BEIJING/SEOUL, Feb. 5 (Yonhap) -- A senior official of China's Communist Party is set to visit North Korea next week apparently on a mission to help resume stalled talks on ending the North's nuclear program, informed sources in Beijing said Friday. Wang Jiarui, the head of the party's international department, is expected to visit Pyongyang and meet with North Korean leader Kim Jong-il next week, the sources said.

"Wang's trip to Pyongyang can be seen as part of a regular exchange of visits for New Year's greetings, but it may bring significant changes to the six-party talks," a source said, asking not to be identified.

Wang's expected meeting with Kim will be closely watched because it may lead to the North's announcement of its return to the nuclear negotiations, also attended by South Korea, the U.S., Japan, China and Russia. Wang may also speak with Kim about the possibility of the North Korean leader visiting China.

North Korea has boycotted the nuclear negotiations since late 2008, but the North Korean leader told China's visiting Premier Wen Jiabao last year that his country may return to the talks following bilateral dialogue with the United States.

A special U.S. representative for North Korea policy, Stephen Bosworth, visited Pyongyang in December but Pyongyang has yet to declare its return to the six-party talks. Observers believe Pyongyang may do so following Kim's anticipated trip to China to win economic concessions from its communist ally.

The North Korean leader was widely expected to visit China at the beginning of the year, but the sources said a trip is only possible after an invitation from the Chinese Communist Party as Kim, head of the National Defense Commission, does not hold any official title in the North's Cabinet. Wang is said to be tasked with delivering an invitation.


So we know who drew the short straw ...


"If Wang visits North Korea, he will likely meet many of North Korea's ranking officials and we believe the topics of such meetings will inevitably include the six-party talks and North Korea's return to the negotiating table," an official said.
Posted by: Steve White || 02/05/2010 00:00 || Comments || Link || E-Mail|| [336066 views] Top|| File under:
U.S. Urges Joint Drill for Emergency in N. Korea
The chairman of the U.S. Joint Chiefs of Staff and the commander of the U.S. Forces Korea are proposing to Seoul a joint military exercise in preparation for the collapse of the North Korean regime. The South Korean and U.S. militaries have almost completed an operational plan for what is delicately called a "sudden change" in the North, but they have yet to carry out a joint exercise based on the plan.

The Defense Ministry and Joint Chiefs of Staff are reviewing the plan cautiously for fear of further angering the North, which is already on edge amid international sanctions and a currency reform gone disastrously wrong.

A government source on Thursday said since late last year, one U.S. military leader after another has proposed to the Defense Ministry and the JCS officially or unofficially that a joint military exercise be staged in preparation for the "sudden change."

U.S. JCS Chairman Adm. Michael Mullen reportedly made the proposal to his South Korean counterpart Gen. Lee Sang-eui at the bilateral Military Committee Meeting in Seoul in October last year. USFK Commander Gen. Walter Sharp repeated the proposal to senior South Korean military officers in a recent meeting, according to a source.

The ministry and the JCS urged caution but agreed there is a need for such an exercise. Military authorities are considering two options. The first envisages staging the drill as inconspicuously as possible as part of one of the existing annual joint exercises. The other is a drill ostensibly for humanitarian relief in case of a massive natural disaster in a hypothetical neighboring state.

The joint contingency plan, dubbed OPLAN 5029, envisages six scenarios, including civil war caused by a transition of power or a coup after North Korean leader Kim Jong-il's death; theft and sale abroad of so-called weapons of mass destruction by an insurgent army; mass defection; massive natural disaster; and the kidnapping of South Korean citizens in the North. However, this has never been officially confirmed.
Posted by: Steve White || 02/05/2010 00:00 || Comments || Link || E-Mail|| [336066 views] Top|| File under:
Seoul Denies Plan to Join U.S. Missile Defense Scheme
The U.S. Defense Department claims South Korea is interested in participating in a U.S.-led ballistic missile defense system, but Seoul officials deny that any concrete commitment has been made. In a report released Monday, the department said Seoul "is also an important U.S. BMD partner" and "has indicated interest in acquiring a missile defense capability that includes land- and sea-based systems, early warning radars, and a command and control system."

"The United States and [South Korea] are working to define possible future BMD requirements," the report says. It expresses the hope that South Korea will actively participate, saying, "The United States looks forward to taking further steps to enhance operational coordination and build upon ongoing missile defense cooperation" between Seoul and Washington.

But South Korean military authorities on Wednesday dismissed the claims, saying the report does not represent an official expression of the U.S. government views. They say there has been no formal request through diplomatic channels, nor has Seoul expressed such an interest.

Defense Ministry spokesman Won Tae-jae said, "Whether to participate in the missile defense system is a matter that needs comprehensive consideration of the security situation on the Korean Peninsula and worldwide."

Meanwhile, Lt. Gen. Benjamin Mixon, commander of the U.S. Army Pacific Command, on Tuesday said the U.S. is seeking a tripartite military exercise of the South Korean and U.S. armies and Japan's Ground Self-Defense Force, a claim Seoul also denies.

In a telephone talk with Defense Department bloggers, Mixon said South Korea, the U.S., and Japan have discussed ways to stage a multilateral or trilateral exercise for humanitarian assistance and disaster relief.

The Defense Ministry denied this report as well, saying it had no such discussions and made no such plans.
Posted by: Steve White || 02/05/2010 00:00 || Comments || Link || E-Mail|| [336064 views] Top|| File under:
Nuclear missile threats to U.S. mount
Bill Gertz

North Korea is expected to deploy a nuclear-tipped missile capable of reaching parts of the United States in the next decade, despite two long-range missile flight-test failures, according to the Pentagon's ballistic-missile defense review.

The review report, made public this week, concluded that missile threats from several states, including Iran, Syria, China and Russia, are growing "quantitatively and qualitatively," and it outlined Pentagon plans for silo-based and mobile anti-missile systems to counter them.

On North Korea, the report disclosed for the first time the U.S. intelligence estimate of when Pyongyang will be able to reach the technically challenging threshold of producing a nuclear device small enough to be carried on a missile.

"We must assume that sooner or later, North Korea will have a successful test of its Taepodong-2 and, if there are no major changes in its national security strategy in the next decade, it will be able to mate a nuclear warhead to a proven delivery system," the report said.

U.S. intelligence officials said North Korea was one of at least three states — along with Libya and Iran — that benefited from the spread of nuclear technology provided by the network of suppliers headed by Pakistani technician A.Q. Khan. Included with that assistance and discovered when Libya gave up its Khan-supplied nuclear goods were Chinese-language documents on how to make a warhead for a missile, the officials have said. U.S. intelligence agencies suspect but have not confirmed that North Korea also obtained the warhead-design documents from Mr. Khan.

North Korea's two underground nuclear tests and its development of long-range missiles is a major worry, the report said, noting that Iran also is developing long-range missiles.

Defense Secretary Robert M. Gates said in Senate testimony this week that the Pentagon is seeking $8.4 billion for missile defenses under what he described as a phased plan to shift the focus from larger ground-based long-range interceptors to shorter-range missile defenses, like the Navy's SM-3 ship-based missile interceptor.

"We have deployed ground-based interceptors at Fort Greely [in Alaska]. We have a very aggressive test program that has been successful. We believe that those interceptors give us the capability to deal with launches from either Iran or North Korea, a small-scale threat," Mr. Gates said.

Chuck Downs, a former Pentagon official and specialist on North Korea, said the North Korean drive for a long-range nuclear missile is part of Pyongyang's objective of being able to threaten the United States. "They are a regime that has already relied on coercive threats, with their own people, with their neighbors and with the United States," he said.

Developing a nuclear-tipped Taepodong will be "the high point of their military development program," said Mr. Downs, head of the Committee for Human Rights in North Korea. "It should come as no surprise that they are seeking to develop this missile."

A defense official said the Defense Intelligence Agency told Congress last year that North Korea may be able to mate a nuclear warhead to a ballistic missile, noting that the Taepodong would be nuclear-capable. Additionally, DIA has stated that "North Korea could have several nuclear warheads capable of delivery by ballistic missiles."

"We have publicly stated that North Korea has a theoretical capability to produce a warhead and mate it with a missile, but we have no information to suggest they have done so," the official said.

Five years ago, Hillary Rodham Clinton, then a U.S. senator from New York, made headlines when she asked DIA director Vice Adm. Lowell Jacoby during a hearing whether North Korea had a nuclear warhead small enough to be carried on a missile. Adm. Jacoby said yes, but a Pentagon spokesman said later that officials did not know whether Pyongyang has a nuclear missile warhead capability.

The report said it was difficult to predict when the missile threat to the U.S. homeland will evolve, "but it is certain that it will do so."

North Korea's April 2009 Taepodong test failed to orbit a small communications satellites, but showed that Pyongyang has developed "many technologies associated with an [intercontinental ballistic missile (ICBM)]," the report said.

The missile-defense report outlines the Obama administration's plan for stepping up the deployment of short- and medium-range missile defenses, specifically to counter Iranian missiles.

"North Korea and Iran have shown contempt for international norms, pursued illicit weapons programs in defiance of the international community, and have been highly provocative in both their actions and statements," the report said. "They have exploited the capabilities available to them to threaten others."

Regional neighbors of both states may be limited in their actions and pursuit of interests because of the missile threat.

"Deterrence is a powerful tool, and the United States is seeking to strengthen deterrence against these new challenges," the report said. "But deterrence by threat of a strong offensive response may not be effective against these states in a time of political-military crisis. Risk-taking leaders may conclude that they can engage the United States in a confrontation if they can raise the stakes high enough by demonstrating the potential to do further harm with their missiles. Thus, U.S. missile defenses are critical to strengthening regional deterrence."

Iran has not stated its plan to build ICBMs, but the report said it continues to "pursue long-range ballistic missiles," including the Safir space launcher that was used in August 2008 and February 2009 to launch satellites.

Current U.S. missile-defense systems include 30 ground-based long-range interceptors in Alaska and California, ground-based mobile Patriot and Theater High-Altitude Area Defense (THAAD) systems and the Navy's SM-3 anti-missile interceptor, based on Aegis warships.

In the next several years, the Pentagon plans to develop and deploy several advanced variants of the SM-3 missile, including a ground-based version in Poland. The report said the most advanced SM-3 will have some capability to knock out long-range missile warheads and will be ready for use in "the 2020 time frame."

The Obama administration canceled a plan to deploy long-range interceptors in Poland after Russia opposed the interceptor base and a related radar planned for the Czech Republic. Instead, the administration will use ships deployed in waters closer to Iran to counter Iranian medium-range missiles, as well as interceptors in Poland to protect the Continent.

Critics of the scaled-back missile-defense plan say abandoning the proposal for stationing long-range missile interceptors in Europe will increase the U.S. vulnerability to a future Iranian missile strike on the United States.
Posted by: Steve White || 02/05/2010 00:00 || Comments || Link || E-Mail|| [336064 views] Top|| File under:
India-Pakistan
26/11 attackers may have had Indian 'handler', admits minister
[The News (Pak) Top Stories] The gunmen who attacked Mumbai in 2008 may have been guided by an Indian, or a man who had lived in India for some time, Home Minister P Chidambaram said on Thursday.

In a television interview, Chidambaram said the man, whose true identity had yet to be ascertained, was suspected of acting as a "handler" for the 10 gunmen, who killed 166 people in the November 2008 assault on India's financial capital."When we say he could be an Indian, he could be somebody who acquired Indian characteristics. He could have been infiltrated into India and lived here long enough to acquire an Indian accent, and familiarity with Hindi words," the minister said.

Chidambaram said investigators had known for some time that there was a "handler" who could be an Indian. "We know him by Abu Jindal... but that is not his real name," he said. "We cannot put a finger on who he is, unless we get a voice sample. And they (Pakistan) won't give us a voice sample," he added.

Posted by: Fred || 02/05/2010 00:00 || Comments || Link || E-Mail|| [336063 views] Top|| File under: Lashkar e-Taiba
Bomber may have hit US vehicle with help: Official
[Dawn] Suspicion intensified Thursday that a suicide car bomber who killed three US soldiers training Pakistani troops along the Afghan border had inside information on their movements.

If confirmed that Wednesday's suicide attack was aimed at the Americans, it would indicate an increased sophistication in militant tactics, as well as potential infiltration of extremists in Pakistani security forces.

The attack on US forces occurred in Lower Dir, a northwest district believed to be a crossroads for al-Qaida and the Taliban. The blast also killed three schoolgirls and a Pakistani paramilitary soldier. Two more US soldiers were among dozens wounded.

Police official Naeem Khan said Thursday that authorities were investigating whether the suicide bomber knew the soldiers would be passing through Shahi Koto town and which vehicle to target in the five-car convoy, which also included Pakistani troops.

Such convoys usually include green military vehicles carrying armed troops who are clearly visible. The Pakistani forces could also have been the target as they have frequently been over the past several years.

"We launched a massive search in the area yesterday, and now about 35 suspects are in our custody, and we are questioning them in an effort to trace those who orchestrated the suicide attack," Khan said.

"God willing, we will capture those responsible for this carnage." Local resident Gohar Khan said he saw a small car attack the convoy.

''As soon as the convoy appeared it rushed to that place and exploded,'' he told The Associated Press.
The soldiers killed were part of a small group of American troops training members of Pakistan's paramilitary Frontier Corps.

Training local forces is considered an important way to reduce the threat of militants using Pakistani soil as a staging ground for attacks on Western troops in Afghanistan, especially since Pakistan does not allow US combat troops on its territory.

The soldiers' deaths were the first known US military fatalities in nearly three years in Pakistan's Afghan border region.

Posted by: Fred || 02/05/2010 00:00 || Comments || Link || E-Mail|| [336066 views] Top|| File under: TTP
War against India inevitable if Kashmir dispute not solved soon: Speakers
LAHORE: The long-standing Kashmir dispute should be resolved at the earliest otherwise the war against India would be inevitable. India has practically conducted atomic bombing against Pakistan by building numerous dams in Kashmir. The reduced Pakistani water share would turn the land barren. But thanks to the media, which has brought this critical issue to limelight.

These views were expressed by the speakers at a Forum entitled 'Kashmir Freedom Movement and Pakistan' organised by TheNation, Nawa-i-Waqt and Waqt News at the Hamid Nizami Hall here on Wednesday. The speakers included Member Islamic Ideology Council-Azad Kashmir and former Member Kashmir Legislative Assembly Maulana Mohammad Shafi Josh, Member AJK Legislative Assembly and Secretary General People's Muslim League AJK Chapter Dewan Ghulam Mohyuddin, Director Kashmir Centre Lahore Mirza Mohammad Sadiq Jarral and Central Leader Jamaat-ud-Daawa Hafiz Abdur Rehman Makki. Earlier, the speakers also met Editor-in Chief TheNation and Nazria Pakistan Trust (NPT) Chairman Majid Nizami.

Speaking on the occasion, Hafiz Abdur Rehman Makki said that the Kashmir issue was put aside during the regime of former President Musharraf that gave India liberty to construct the dams on Pakistani water share. He opined that the Pakistani media should reply in a befitting manner to the Indian channels trying to malign Pakistan in the international community. Pakistan is in danger. We need to formulate an effective strategy to salvage our sovereignty, and to plead the case of our Kashmiri brethren,ö he remarked. He was of the view that the government should lift the ban from all the genuine religious outfits, and patronise them for Jehad. ôThe war on terror is not ours, but the US has imposed it on Pakistan,ö he clarified. Makki appealed to Chief Justice of Pakistan Iftikhar Muhammad Chaudrhy and Lahore High Court Chief Justice Kh Muhammad Sharif to take suo moto action of the grave situation of water crisis.

Dewan Ghulam Mohyuddin said if the Kashmir dispute was not resolved in the next one or two years the existence of Pakistan would be at risk. He warned India to remain in limits otherwise be ready to face the music. He opined that Pakistan should decide time frame and objectives before the commencement of composite dialogue with India to settle the Kashmir dispute.

Appreciating the role of Majid Nizami, Maulana Mohammad Shafi Josh said that the Nawa-i-Waqt Group was playing a pivotal role regarding the issue of Kashmir. He said that according to the Quaid, Kashmir was the jugular vein of Pakistan. He recalled that the Quaid had declared Sardar Abdur Rab Nishtar and Ch Ghulam Abbas Khan as his successors. ôPakistan is incomplete without the liberation of Kashmir,ö he maintained. He called upon all the political and religious leaders to unite for the cause of Kashmir.

Mirza Mohammad Sadiq Jarral said that all the options - suggested by Pakistani govt, especially during Musharraf regime - went in favour of India, which always took advantage of our pro-American policies. He said India was exploiting our trade and engulfing our resources by building dams on our rivers. "The govt should warn India instead of initiating dialogue, because such talks never gave fruitful results,' he said.
Posted by: john frum || 02/05/2010 00:00 || Comments || Link || E-Mail|| [336070 views] Top|| File under:
Iraq
Iraq election campaigning delayed
Iraq's electoral commission has said it will delay the start of campaigning for next month's parliamentary elections.

The move follows a court decision to overturn a ban on candidates barred because of alleged affiliations with Saddam Hussein's outlawed Baath party. An appeals panel ruled the ban should be overturned, but the government wants it to remain in place.

The political campaign, due to start on Sunday, will now begin next Friday to allow time for the row to be resolved.

"The start of election campaigning has been postponed from 7 February to 12 February to give time to the federal court to look into our inquiry," Hamdiya al-Husseini, an official with the Independent High Electoral Commission said.

The delay will allow time for an emergency parliamentary debate, to be held on Sunday, on the court ruling, which the government has called "illegal and unconstitutional".

The election is regarded as a crucial test for Iraq's national reconciliation process ahead of a planned US military withdrawal.

On Wednesday, the appeals panel ruling overturned a ban on some 500 politicians from running for public office. The BBC's Gabriel Gatehouse in Baghdad says that although the list of names straddles the sectarian divide, it is Sunni groups who have felt most targeted by the exclusions, and whose voices of protest have been heard loudest.

The ruling would allow the candidates to stand for election, and be subject to investigation only after the polls.
Posted by: Steve White || 02/05/2010 00:00 || Comments || Link || E-Mail|| [336066 views] Top|| File under:
Iraq PM calls parliament over banned candidates
[Al Arabiya Latest] Iraq's prime minister has convened parliament for Sunday to debate what his government branded an "illegal" decision to reinstate candidates with alleged links to ousted dictator Saddam Hussein in next month's election, state television said.

The television said parliament speaker Iyad Samarrai had at the request of Prime Minister Nuri al-Maliki called MPs to an extraordinary session "to study the decision of the seven judges."

The electoral commission announced on Wednesday that the judges had ruled that around 500 candidates barred from Iraq's March 7 general election could stand after all.

"Postponing implementing the law of the Justice and Accountability Commission till after the election is illegal and not constitutional," government spokesman Ali al-Dabbagh said in a statement on his website.

Shiite groups, which along with Iraq's minority Kurds bore the brunt of Baath party repression during the rule of Sunni dictator Saddam, also condemned the ruling.

The candidate ban was seen by many Sunnis as a conspiracy by Shiite-led factions to keep them from a fair share of power even though the list has more Shiite names and a disproportionate number from smaller, cross-sectarian alliances.
Posted by: Fred || 02/05/2010 00:00 || Comments || Link || E-Mail|| [336064 views] Top|| File under: Iraqi Baath Party
Israel-Palestine-Jordan
UN unsure if Gaza probes set up
The UN secretary general has said he cannot determine if the Israelis and Palestinians have complied with a UN demand to carry out credible and independent investigations into alleged war crimes during the war in Gaza more than a year ago.

Ban Ki-moon told the UN General Assembly in a report released on Thursday that both sides were still looking into the allegations made in a September report by Richard Goldstone, a South African judge and former international war crimes prosecutor.

"No determination can be made on the implementation of the [UN] resolution by the parties concerned," Ban said in his report to the 192-member assembly that contains responses provided by Israel and the Palestinians.


Clueless and stupid - a dangerous combination.


Al Jazeera's Kristen Saloomey, reporting from the UN headquarters in New York, said anyone looking to the UN chief to make a stand on the investigations demanded would have been disappointed.

In his 72-page report, Ban mostly forwards reports to him from the Palestinians and Israelis and makes no assessment himself, our correspondent said.


Ban doing what he does best. Sweet nothing.



'Hope' over probes

Last Friday, Ban received a 46-page report from Israel in which it denied violating international law, but admitted "tragic results" due to the "complexity and scale" of conducting a military operation in a heavily populated area.

Ban highlighted Israel's assertion that two of its senior officers -- a brigadier-general and a colonel - were disciplined for the firing of white phosphorous shells towards a UN compound during the Gaza war.

Also last Friday, Ban was handed a preliminary report from the Palestinians in which they said a commission of five well-known judges and legal experts had been set up.


Did you notice, Ban, that the Pals have done nothing. Well, they have set up a commission that may appoint someone to look into the matter at some point when they're not busy lofting rockets into Israel.


In his report on Thursday, Ban said he had on several occasions urged both sides "to carry out credible domestic investigations into the conduct of the Gaza conflict".


"What? You didn't get my memo?"


"I hope that such steps will be taken wherever there are credible allegations of human rights abuses," he added.


and I want a pony.


A UN spokesman said the General Assembly would meet soon to discuss Ban's Gaza report.


What report? Ban didn't do anything more energetic than run a photocopier.


The Goldstone report accused Israel and Palestinian fighters of war crimes during the Gaza war. Most of criticism in the report was directed towards Israel, which was accused of using "disproportionate force" and deliberately targeting civilians.


The usual UN fair-headedness.


It recommended that its findings be passed to the prosecutor at the International Criminal Court at The Hague if Israel and Hamas, the Palestinian faction which governs the Gaza Strip, fail to carry out credible independent investigations of the claims by Friday -- six months from when the report was submitted.


Palestinian and credible can't be used in the same sentence.


About 1,400 Palestinians - many of them women and children - were killed in the war. Thirteen Israelis, including three civilians, were also killed.
Posted by: Swanimote || 02/05/2010 10:26 || Comments || Link || E-Mail|| [336063 views] Top|| File under:
Dubai: We'll go after Netanyahu if Mossad killed Hamas man
We will issue a warrant for Prime Minister Benjamin Netanyahu's arrest if it turns out Israeli intelligence was behind last month's killing of a Hamas strongman, Army Radio quoted Dubai's police commissioner on Thursday.

Dubai's police chief Dahi Halfan referred to the January 20 assassination of Mahmoud al-Mabhouh, who was reportedly responsible for the smuggling of Iranian arms to Gaza.

"Benjamin Netanyahu, the Israeli prime minister, will be the first to be wanted for justice as he would have been the one who signed the decision to assassinate [Mahmoud] al Mabhouh in Dubai. We will issue an arrest warrant against him," Halfan told the U.A.E. site The Natioanl.

The Dubai police chief also said that the method used to kill al Mabhouh, was a "Mossad method," but did not elaborate further.

On Wednesday, Dubai's police chief warned international intelligence agencies from working "behind our back," saying anyone who did so "should be wary of his own back.

Halfan added that that threat was also applicable "to any intelligence organization around the world, whether Mossad, Hamas or any other agency."

The Dubai police chief added that he believed the Hamas leader was in Dubai for business and not for any kind of arms transactions.

Halfan added that if Al-Mabhouh would have been interested in meeting Iranian officials in Dubai, as the Israeli media has claimed, he could have done so in either Syria or Iran itself.

The Dubai police commissioner refused to reveal the identity of the suspects linked to the incident, denying a Hamas claim that the assassins had entered the country by participating in Minister Uzi Landau's entourage, when he visited Dubai earlier that month.
Posted by: Fred || 02/05/2010 00:00 || Comments || Link || E-Mail|| [336064 views] Top|| File under: Hamas
Hamas leader Mashal to visit Moscow next week
[Ma'an] Russia's Foreign Ministry said Thursday that Hamas leader Khaled Mash'al will visit Moscow next week to hold talks over ending division among Palestinians and resuming peace talks with Israel. Mash'al's last visit to Russia was in 2007.

Ministry spokesman Andre Nestrenko told reporters in Moscow that "the main issue that will be discussed is the way to end division and ways to resume Palestinian-Israeli negotiations."
Posted by: Fred || 02/05/2010 00:00 || Comments || Link || E-Mail|| [336065 views] Top|| File under: Hamas
Lieberman warns Syrian president, his family
[Ma'an] Israeli Foreign Minister Avigdor Lieberman threatened Syrian President Bashar Assad and his family on Thursday, speaking at a business forum hosted by Tel Aviv's Bar Ilan University.

"If you declare war on Israel, you and your family will lose your reign," he said, according to a statement circulated by the university, which is considered among the more right-wing institutions in Israel.

Lieberman was referring to a comment made yesterday by the Syrian president that Israel is not serious about its intentions to make peace with Damascus, as evidenced by "its conduct which is leading the region to war."

The West Bank settler declared that Assad's statement had "crossed a red line." "We heard Defense Minister [Ehud] Barak's sincere call for peace with Syria, and we have now received Syria's answer. Whoever thinks territorial concessions will disconnect Damascus from the Axis of Evil is wrong," he asserted.

He also denied any intention to begin indirect negotiations through US mediation with the Palestinians. "I say to Salam Fayyad and to Abu Mazen [Mahmoud Abbas]: without direct negotiations, not only will there never be a Palestinian state, but you will also lose control of the West Bank, just like you lost control of Gaza."

"The conflict with the Arab world still is no longer national, but rather religious, and no territorial compromise will work," he added. "Religious conflicts are not solved through territorial compromise. I don't know who Abu Mazen and Salam Fayyad represent. When we conduct negotiations, I want to know who's on the other side.

"There is nothing we haven't tried, from Camp David to Gush Katif, where we transferred nearly 10,000 Jews from their homes," the foreign minister alleged. "As compensation we received Hamas and terror. Nothing has changed since November 29th, 1947."

He added: "Conciliatory rhetoric brings lies. I can't change the bitter reality with a sweet lie. Sixteen years went by from Oslo to the establishment [of] Netanyahu's second government. And what's happened? Nothing!"

Lieberman insisted that "our biggest problem is reading comprehension -- you can't force peace. You must build peace. The correct order must be: security, economy, and only then peace."

He also questioned the purpose of the Palestinian Authority, praising what he termed gestures to the Ramallah-based government, which maintains close dies to Israeli security agencies.

"As of today, the Palestinian Authority isn't equipped to offer security and jobs. It isn't a stable entity which has the ability to reach a peace agreement. We must ensure our security. We've taken down checkpoints, we've allowed Fatah to establish a council in Bethlehem, we've instated a settlement building freeze on the West Bank -- we've made enough gestures," Lieberman said.

"The same international community that has been preaching to us about morals, hasn't shown any success stories for itself -- not in Somalia, not in Yemen, not in Pakistan, and not in Afghanistan," he emphasized.


Posted by: Fred || 02/05/2010 00:00 || Comments || Link || E-Mail|| [336067 views] Top|| File under: Govt of Syria
Science & Technology
For Old Patriot: Arclight returns
So it's not the one you're used to.


The U.S. Defense Advanced Research Projects Agency (Darpa) is seeking funding in Fiscal 2011 for ArcLight, a program to flight-test a long-range, high-speed strike weapon based on the Raytheon SM-3 ballistic-missile interceptor.

ArcLight will be based on an SM-3 Block II booster stack and a hypersonic glider, and designed to carry a 100-200 pound payload more than 2,000 nautical miles. The weapon will be compatible with the Mark 41 vertical launch system and capable of launch from U.S. Navy warships and submarines as well as Air Force assets.
Posted by: ed || 02/05/2010 10:35 || Comments || Link || E-Mail|| [336067 views] Top|| File under:
Southeast Asia
The trouble in southern Thailand
Thailand's Prime Minister is set to enact an amnesty for guerillas involved in the deadly insurgency in the country's southern provinces. But in the restive south, there is little appetite for surrender, or forgiveness.

''We are in the light, they are in the dark. They will never come out, [they] stay in the shadows.'' Arware speaks of his unenviable task, standing alone behind a makeshift parapet, guarding his Buddhist village, Ko Kachim, in Thailand's deep south against attack by Muslim separatist guerillas. But his words, too, reflect his thoughts on the chances of those guerillas laying down their arms and walking out of the jungle in peace.

Arware is a village defence volunteer, one of 40,000 in the region. Men, and increasingly women, who, because the government can't protect them, are given a couple of days' training by the army, a rifle, and the hope the insurgents choose a softer target this night. ''People have been killed here. Too many people. So we stay here to guard every night, every night, to keep our village safe.''

For more than half a decade, this part of Thailand has been torn apart by an insurgency fought by Islamic extremists who want independence, or some form of autonomy, for the three southern provinces Pattani, Yala and Narathiwat. Eighty-five per cent of people here are not ethnic Thais, but Malayu-speaking Muslims. Few, however, claim the insurgents fight for them. This insurgency is a shadowy, splintered force. There are at least a dozen groups and factions, of varying strength, but rarely is credit claimed for any attack, and never has an explicit list of demands articulated. The violence, however, is real.

Beheadings, drive-by shootings and burning of bodies are so commonplace as to barely be news. Teachers at government schools, a favourite target of insurgents, are taken to school under army guard. They teach behind concrete walls ringed with razor wire. Army roadblocks populate the cities and the villages. Deep scars in the roads mark where bombs have been set off.

Some 30,000 troops, 45 per cent of Thailand's army, are stationed in the three southern provinces, home to 2 million people. Security is also provided by corps of rangers - black-clad paramilitary units - the police, and defence volunteers, such as Arware. But in many instances, these ''security forces'' are part of the problem. Reports of abuses are widespread, with insurgent suspects beaten, tortured with electric shocks, forced to dig holes and told they will be buried in them if they don't confess. In many cases, people simply disappear.

Since the long-standing disaffection of Muslims in Thailand's south reignited into conflict with the theft of government weapons in January 2004, the insurgency has claimed, according to various counts, between 3800 and 4100 lives. More than 6000 have been injured. Regarded one of the most violent insurgencies on the planet - the Australian government has issued a ''do not travel'' warning for the three provinces - the deep south of Thailand, according to the US military, had the third-highest number of terrorist bomb attacks in the world last year.

Now, with the violence past its sixth anniversary, and with no sign of abatement, Thai Prime Minister Abhisit Vejjajiva has proposed an amnesty for anyone involved in the conflict, which is claiming on average nearly two lives each day.

Abhisit announced he would take to the meeting of the National Security Council this month a proposal to implement Article 21 of Thailand's Internal Security Act. ''Article 21, if implemented, would grant an amnesty to insurgents in the south, so they could voluntarily turn themselves in to the authorities, who in turn would not impose any charges against them,'' the Prime Minister said in a statement.

Details of exactly who would be granted immunity from prosecution, and under what conditions are still unknown. Government spokesman Panitan Wattanayagorn told The Age the National Security Council would devise a framework for assessing claims for immunity, but, ultimately, a court would rule on who is granted amnesty and who is not. The requirement to have people declare themselves insurgents before they know if they will be pardoned is the most obvious of many practical difficulties.

Standing in the darkness, on the front line of defence, Arware is doubtful any form of amnesty will be accepted by insurgents or by the communities they terrorise. ''If it is true, then maybe it can work. If they [the insurgents] can believe they will have immunity, then the situation here might be peaceful. But they will not believe, they will not surrender. And [there] cannot [be] immunity for everyone. The murderers must be punished.''

In a Muslim village in the nearby Yalan district, three village elders are equally sceptical. ''The last time the state officials ask for people to surrender, when they go back home to their village, they are shot dead. It is the soldiers killing them. People don't trust the government. I think it is impossible now. There is too much fear.''

This village too, has a defence corp. The Muslim enclaves are not immune from violence, from revenge attacks, political power struggles, or army brutality. Mosques have been attacked by gunmen. But the civilian volunteer defenders here have no guns. Twice, their government-supplied weapons have been stolen. They are now in the hands of insurgents. The army is, understandably, reluctant to offer them more guns. And anyway, there is no money for more.

The government has committed a massive 54 billion baht to the southern region, but has earmarked the money for ''development'' projects such as housing and programs to boost the fishing and rubber industries, arguing that lifting one of Thailand's poorest region out of poverty will help quell the unrest. The three village leaders like the idea, in theory at least. ''But policy and operation are very different. What the government in Bangkok says it will do and what happens in the south are always different,'' they say.
Posted by: ryuge || 02/05/2010 08:55 || Comments || Link || E-Mail|| [336067 views] Top|| File under:
ROK marines storm beach in war games with US
HAT YAO BEACH, Thailand -- More than 800 U.S., Thai and South Korean marines stormed a beach in Thailand on Thursday with Seoul joining the annual joint war games for the first time. The three-week Cobra Gold exercise sends a message that the United States will have a continued presence in the Asia-Pacific region, and the military is one aspect of that presence, said Lt. Gen. Benjamin Mixon, Commander of the U.S. Army, Pacific.

The core exercise, being held for the 29th time, will focus on peacekeeping operations and humanitarian and disaster responses.

Mixon said South Korea's participation was exciting. "South Korea is a leader in the Asia-Pacific region, and this just underscores their importance in the peace and stability within the region," he said.

Singapore, Japan and Indonesia also are participating in the war games involving 11,500 military personnel.

On Thursday, the three countries' marines and U.S. Navy Seals charged onto a beach southeast of Bangkok from 24 amphibious vehicles as helicopters clattered overhead and simulated explosions erupted along the shore.
Posted by: Steve White || 02/05/2010 00:00 || Comments || Link || E-Mail|| [336067 views] Top|| File under:
Syria-Lebanon-Iran
Iran: Moscow gave missile reassurance
Russia has assured Iran that it still intends to deliver long-range air-defense missiles, the Iranian ambassador in Moscow said Thursday.

Russian news agencies cited Seyyed Mahmoud-Reza Sajjadi as saying, "Our Russian colleagues have assured us that they will meet their obligations." A Kremlin spokesman declined to comment.

Russia signed a 2007 contract to sell the S-300 missile complex, but so far has not delivered
Posted by: linker || 02/05/2010 00:00 || Comments || Link || E-Mail|| [336072 views] Top|| File under:
Clinton says no prisoner swap with Iran
[Dawn] Secretary of State Hillary Rodham Clinton on Wednesday ruled out Iranian President Mahmoud Ahmadinejad's suggestion that three detained American hikers in Iran be swapped with Iranian citizens held in the United States.
Clinton said that the hikers, along with other Americans jailed in Iran, should be released immediately on humanitarian grounds. She said there is no basis for their continued detention.

''We call on Iran to release all of the American citizens that they have currently detained,'' she told reporters. ''We believe they are being unjustly detained and they should be released without further delay. We also are very committed to making it clear to the Iranians that they should do so on humanitarian grounds since the detention of our citizens is baseless.''

Her comments came a day after Ahmadinejad suggested in a television interview that the three American hikers be traded for Iranians that Tehran says are currently in US jails. Ahmadinejad also suggested that there were talks under way regarding such a swap, something Clinton denied.

''There are no negotiations going on between us and the Iranians,'' she said. ''They should unilaterally release our detained citizens."

Clinton said the Iranian government is fully aware that if it has questions about Iranians in US jails, it can request information through proper channels.

Iranian authorities arrested the three hikers - Shane Bauer, Sarah Shourd and Josh Fattal - in late July after they strayed across the Iranian border from Iraq's northern Kurdistan region where they were hiking. Their families have said they accidentally crossed the border and meant no harm.

In addition to the hikers, the State Department says it is aware of at least two other Americans detained in Iran.

Posted by: Fred || 02/05/2010 00:00 || Comments || Link || E-Mail|| [336063 views] Top|| File under: Govt of Iran
Netanyahu assures Syria after Israeli FMs threat
[Al Arabiya Latest] Prime Minister Benjamin Netanyahu reassured Syria on Thursday that Israel sought peace after his fiery foreign minister threatened to topple Syrian President Bashar al-Assad in any future war.

Avigdor Lieberman's remarks clashed with Netanyahu's oft-repeated call for Assad to negotiate peace with Israel and prompted the Israeli leader to discuss what a spokesman termed "the Syrian issue" with the ultranationalist cabinet member.

"Both men clarified that government policy is clear: Israel seeks peace and negotiations with Syria, without preconditions," a Netanyahu spokesman said. "At the same time, Israel will continue to act with determination and decisiveness."
Posted by: Fred || 02/05/2010 00:00 || Comments || Link || E-Mail|| [336067 views] Top|| File under: Govt of Syria
Iran sanctions talk will derail diplomacy: China
[Dawn] Discussions amongst world powers over imposing possible sanctions on Iran will complicate the situation and might make it harder to find a diplomatic solution, Chinese Foreign Minister Yang Jiechi said on Thursday.


But if they've been yapping for year after year with no visible progress in the diplomacy and lots of visible progress in the nuke field, at what point do you declare the diplomacy a sham and move on to something a little toothier??


Speaking to reporters during a visit to France, Yang said he wanted to see more direct talks between Iran and the international community over Tehran's nuclear ambitions.

Western powers are pushing for a fourth round of UN sanctions against Iran to try to force it to enter into negotiating over its nuclear ambitions.

However, China, which buys a lot of oil from Iran, appears unwilling to slap more restrictions on Tehran, complicating the chances of getting a broad agreement within the United Nations Security Council.

"To talk about sanctions at the moment will complicate the situation and might stand in the way of finding a diplomatic solution," Yang said.

Western governments fear that Iran wants to produce nuclear weapons. Tehran says its atomic programme is purely for peaceful purposes, but is restricting inspections of its sites by the UN International Atomic Energy Agency (IAEA).

"China firmly supports the international nuclear non proliferation regime...all countries, Iran included if they obey by IAEA rules, have a right to a peaceful use of nuclear energy," Yang said.

The so-called "P5+1" group -- the United States, Britain, France, Germany, Russia and China -- have been trying to engage with Iran for years over its nuclear project, but Western diplomats say they have made virtually no progress.


Posted by: Fred || 02/05/2010 00:00 || Comments || Link || E-Mail|| [336064 views] Top|| File under: Govt of Iran
Moscow says west closer to Iran sanctions
[Al Arabiya Latest] Russia and Western powers have moved closer to agreement on the need for further sanctions against Iran over its nuclear program, a leading Russian lawmaker said on Thursday.

Pro-Kremlin lawmaker Konstantin Kosachyov's remarks were the strongest recent sign from Moscow that Russia could support a resolution on new economic sanctions in the United Nations Security Council, where it has veto power.

"As regards a tougher conversation with Iran, the application of some additional sanctions of an economic character, on this question mutual understanding between Russia and its partners in the international arena has clearly increased," he said.
Posted by: Fred || 02/05/2010 00:00 || Comments || Link || E-Mail|| [336063 views] Top|| File under: Govt of Iran
Russia guarantees delivery of S-300 system to Iran
[Iran Press TV Latest] Iran's ambassador to Russia says Moscow has guaranteed that it will deliver the S-300 missile defense system to Iran.


"Or double your money back!"


"Iran is ready to receive this system and our Russian colleagues have assured us that they will meet their obligations," Ambassador Seyyed Mahmoud-Reza Sajjadi said at a press conference at the main office of RIA Novosti in Moscow on Thursday.


"If not completely satisfied just send it back at no charge!"


"Several technical issues [in the contract's implementation] have emerged, and we hope they will be resolved soon," the diplomat said without giving details about the problems.

The S-300 system, which can track targets and fire at aircraft 120 kilometers (75 miles) away, features high jamming immunity and is able to simultaneously engage up to 100 targets.

Russia and Iran have signed a deal for the sale and delivery of the missile system, but it has not been reported when the contract is to be implemented.

Posted by: Fred || 02/05/2010 00:00 || Comments || Link || E-Mail|| [336063 views] Top|| File under: Govt of Iran
Who's in the News
53
[untagged]
5
Govt of Iran
3
Taliban
2
TTP
2
Govt of Syria
2
Hamas
1
Lashkar e-Taiba
1
Iraqi Baath Party
1
Fatah
Bookmark
E-Mail Me
The Classics
The O Club
Rantburg Store
The Bloids
The Never-ending Story
Thugburg
Gulf War I
The Way We Were
Bio
Merry-Go-Blog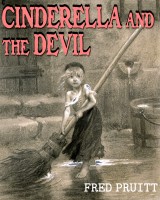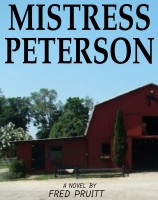 On Sale now!


A multi-volume chronology and reference guide set detailing three years of the Mexican Drug War between 2010 and 2012.

Rantburg.com and borderlandbeat.com correspondent and author Chris Covert presents his first non-fiction work detailing the drug and gang related violence in Mexico.

Chris gives us Mexican press dispatches of drug and gang war violence over three years, presented in a multi volume set intended to chronicle the death, violence and mayhem which has dominated Mexico for six years.
Click here for more information


Meet the Mods
In no particular order...


Steve White
Seafarious
tu3031
badanov
sherry
ryuge
GolfBravoUSMC
Bright Pebbles
trailing wife
Gloria
Fred
Besoeker
Glenmore
Frank G
3dc
Skidmark



Better than the average link...



Rantburg was assembled from recycled algorithms in the United States of America. No trees were destroyed in the production of this weblog. We did hurt some, though. Sorry.
3.231.217.107

Help keep the Burg running! Paypal: