Afghanistan
Ismail Khan rejected for new Afghan Cabinet
[Asharq al-Aswat] Afghanistan's parliament rejected powerful warlord Ismail Khan for a new term as the country's energy minister Saturday and turned down at least 10 others nominated for Cabinet posts by President Hamid Karzai.

The laborious reading of individual votes continued into the evening, but the incomplete tally showed Karzai clearly facing significant resistance from lawmakers as he tries to get his second term in office into full swing.

Khan, accused by human rights groups of complicity in war crimes, was one of 10 incumbents nominated by Karzai to serve in his 25-member Cabinet. Some incumbents were seen as favorites of the United States and other Western nations whose financial and military support is critical to Karzai. But Khan, a warlord in western Herat province during Afghanistan's civil war, was a controversial choice and critics said his nomination reflected the extent to which Karzai is beholden to regional power-brokers.

In another high-stakes political issue, the chief of Afghanistan's elections commission said Saturday a parliamentary vote will be held in May despite widespread international concern that the country's electoral system needs serious reform.

Elections commission chief Ali Najafi told a news conference the national vote will be held May 22. However, he said Afghanistan needs about $50 million from the international community to meet the election's estimated budget of $120 million. It was not clear whether the vote would or could be held if donor countries don't provide the money.

In the wake of last August's heavily disputed presidential election, many critics have pushed Karzai and his government to delay the parliamentary vote. Karzai has insisted the constitution, which specifies the elections be held by May, must be observed.

A U.S. Congressional delegation that met with Karzai in Kabul last week said it had warned the president that holding the election without first enacting substantive electoral reform could undermine support for U.S. aid to the country.

"We did not receive any official reaction from the international community that says that they are not supporting the election," Najafi said. "But in this regard, a paper was made by the United Nations which made certain recommendations and requested certain reforms." He said reforming the electoral law was one of the issues raised by the international community, however, "it is not in our control, it is up to the parliament to approve the electoral law."

Najafi said security in the insurgency-ridden country would be a concern for the elections and the vote would not be held in areas where it could not be ensured. He suggested voters from those areas could travel elsewhere to cast votes. In the presidential election, that arrangement was made for voters in 10 districts.

Karzai on Saturday visited the southern province of Helmand to express condolences to relatives of civilians allegedly killed in an airstrike.

Helmand provincial governor spokesman Dawud Ahmadi, who confirmed the president's visit to the town of Lashkar Gah, said an attack by international forces Wednesday killed seven civilians and two Taliban insurgents.

Civilian casualties is a sensitive issue facing foreign forces in Afghanistan. NATO says it's investigating the allegation.

The incident in Helmand was the second claim of civilian deaths in allied attacks in a week. The Afghan government said last week 10 people were killed, including eight schoolchildren, in a village in eastern Kunar province in a nighttime raid by international forces.
Posted by: Fred || 01/03/2010 00:00 || Comments || Link || E-Mail|| [6462 views] Top|| File under:
Afghan MPs reject 17 out of 24 cabinet nominees
[Al Arabiya Latest] The Afghan parliament on Saturday dealt President Hamid Karzai a painful political blow when they rejected 17 out of 24 of his cabinet nominees, including several close allies and former guerrilla commander Ismail Khan.

The justice, commerce, energy, economy, public health and communications portfolios are among those still open after parliamentarians made full use of a rare opportunity for a public slap in the face for Karzai.

"Karzai was unsuccessful before the presidential election and he is unsuccessful after the election. His choice and his decision is not correct for parliament and it is not correct for the country," said Ahmad Shah Ahmadzai, a former prime minister. "The president should now resign, he must resign."

Cabinet approvals are one of the few areas where parliament has genuine power to hold the government's executive to account.

At a time when security and corruption problems are worsening dramatically, representatives appear to have been relishing that influence, quizzing ministers for over a week on past policy and future plans.

The secret ballot system raised speculation about ministers buying votes but also may have encouraged votes against powerful figures such as Khan.

Parliament stayed open for about six extra hours to finish the laborious processing of votes. Many ministers had considered the confirmation proceedings little more than a formality, but they turned into tense political drama.
Posted by: Fred || 01/03/2010 00:00 || Comments || Link || E-Mail|| [6459 views] Top|| File under:
Al Qaeda in the Arabian Peninsula: A Primer
On a February morning in 2006, as Sana'a, the capital of Yemen, was jolted awake by the calls to prayer from the city's mosques, 23 Yemeni prisoners crawled their way to freedom.

They had spent weeks patiently digging a 140-foot tunnel that would extend from their basement prison cell to a nearby mosque. Among the escapees were Jamal al-Badawi, the alleged mastermind of the 2000 USS Cole bombing that killed 17 American sailors, and Jaber al-Banna, a Yemeni with U.S. citizenship who was counted among the FBI's 26 most wanted.

There was widespread speculation that the men had help from both inside the prison and out, only fueling fears about Yemen's revolving doors of justice. It wasn't the first time al-Badawi had escaped.

President Ali Abdullah Saleh's government vowed swift action, and while almost all of the prisoners, including al-Badawi and al-Banna, were later recaptured or killed, two of the lesser-known escapees eluded authorities.

Those men, Qasim al-Raimi and Nasser al-Wahishi, a 33-year-old former jihadist who fought alongside Osama bin Laden in Afghanistan, disappeared into the largely autonomous tribal region outside Sana'a.

In the four years since, they have helped build what is known today as Al Qaeda in the Arabian Peninsula, or AQAP, the Yemen-based group which was thrust into the spotlight following the botched Christmas Day bombing of a Detroit-bound passenger jet. Nigerian suspect Umar Farouk Abdulmutallab claims that he received training and the explosives used in the attempted attack from the group during his travels to Yemen.

Though it may seem that AQAP has suddenly emerged as Al Qaeda's newest and most virulent branch, the organization has increasingly been demanding the attention of intelligence agencies. "The group's growing ambition and increasing strength really shouldn't come as a surprise to anyone who has been paying attention," says Princeton's Gregory Johnsen, one of the U.S.'s foremost experts on Yemen. "Just because people in the West haven't been focused on Yemen, doesn't mean Al Qaeda has not been active there."

In August, the group narrowly failed to assassinate Saudi Arabia's security chief, in a plot bearing similarities to the Christmas Day attack. The 23-year-old suicide bomber was on a Saudi most wanted list but managed to persuade officials that he was ready to repent and surrender directly to Prince Mohammed bin Nayef. He was even brought to see Nayef aboard the prince's private plane, apparently concealing the bomb in his rectum.

The bomber was the only one killed when the explosives were detonated (reportedly by a cell phone, but accounts of the attack have varied). He did, however, manage to get close enough to injure Nayef in the blast.

Yemen has had a long and complicated relationship with Al Qaeda, stemming back to the late 1980s when Arab veterans of the war against the Soviets in Afghanistan were welcomed back as heroes. In the conservative country, where bin Laden remains a popular figure, Saleh's government has always understood the importance of cooperating with Islamic leaders, and keeping the Arab-Afghan jihadists close. In 1994, four years after Saleh was proclaimed the president of the newly unified north and south, many of those fighters were dispatched to stop a southern attempt to separate.

President Saleh was, however, among the first foreign leaders to pledge his support to the Bush administration following the 9/11 attacks--a position he made clear during a November 2001 visit to Washington. A year later, an unmanned CIA drone killed the head of Yemen's Al Qaeda branch. Shortly thereafter, his replacement was arrested. While Saleh paid a high price at home for allowing the U.S. strike, the loss of the group's leaders, in addition to the war in Iraq that attracted hundreds of Yemeni jihadists, made it appear in 2003 as if Al Qaeda had been largely defeated in the country.

But three years later, al-Wahishi took advantage of the lapsed vigilance by the American and Yemeni forces and built his group. As Saleh's government tried to quell a northern insurgency and a secession movement in the south (still regarded in Yemen as far greater threats to the country's stability than Al Qaeda), al-Wahishi's group waged attacks on local oil and gas facilities.

In June 2007, a suicide bomber targeted Spanish tourists, and six months later two Belgians were killed when gunmen ambushed their vehicles. A series of other strikes followed, culminating in the September 2008 suicide bombings of the U.S. Embassy in Sana'a that killed 18, including the six assailants. Meanwhile, Saudi fighters were increasingly bolstering the group's ranks, since many had fled south across the border following Saudi Arabia's heavy-handed crackdown on extremists.

The Saudi and Yemeni branches of Al Qaeda made their "merger" official in January, adopting the name Al Qaeda in the Arabian Peninsula. A January 23 video broadcast on an Al Qaeda website identified the new Saudi leaders as Said Ali al-Shihri, a 35-year-old former Guantanamo Bay detainee who had been released in November 2007, and Abu Hareth Muhammad al-Awfi, identified on the video as Guantanamo detainee 333.

Embarrassingly for both Saudi Arabia and the U.S., due to past praise of the Kingdom's handling of Al Qaeda, the AQAP leaders had both participated in the well-funded Saudi rehabilitation program. Though al-Awfi surrendered to Saudi authorities a month later, al-Shihri is still an important figure within the group.

AQAP represents what many consider Yemen's second generation of Al Qaeda--and while the group may have ties to "Al Qaeda central," the organization appears to act independently. Counterterrorism officials believe AQAP has learned from its recent past and built an organization that can withstand the loss of its leadership. Savvy in delivering its message, the group even has its own magazine, Salah al Malahim (The Echo of Battle), which covers everything from biographies of suicide bombers to advice columns on how to become an Al Qaeda foot soldier.

Reports on AQAP's membership vary widely, with some Yemeni security experts saying they number no more than 50, while others believe there are more than 200 operatives in the country. Most of their goals still seem to remain local, as reflected in their statement following the Christmas Day attack that warned all non-Muslims in the Arabian Peninsula that they were at risk.

President Saleh faces huge challenges. He continues to struggle with crushing domestic woes, and he's simultaneously trying to attain a diplomatic balance between supporting the U.S.'s demands for action without appearing to be a puppet. His government also has limited influence in the tribal areas outside of Sana'a where AQAP has set up its base. Yemen's foreign affairs minister said he feared that situation wouldn't change until Yemenis stopped turning to their tribal leaders to provide what the government cannot.

"Yemen cannot really build a modern state unless we re-define the role of government," Abu Baker al-Qirbi argued when we talked in his office this summer about the rise of AQAP. "If one spends a fraction of the money that is spent on combating terrorism, on how to rehabilitate and how to address some of the issues that lead to extremism--education and poverty--maybe we would have achieved a greater success in fighting terrorism."
Posted by: Fred || 01/03/2010 00:00 || Comments || Link || E-Mail|| [6459 views] Top|| File under: al-Qaeda in Arabia
Yemen holds security talk with top US general
[Al Arabiya Latest] Yemen's president met a top U.S. general on Saturday to discuss boosting military cooperation, after President Barack Obama tied al-Qaeda's regional arm to the Christmas Day attempt to blow up a U.S. passenger jet.

U.S. General David Petraeus met Saleh for talks focusing on strengthening security, military and economic cooperation, an official said. Petraeus, who heads the U.S. Central Command, also handed over a letter from Obama.

Details of the letter were not released but on Friday Obama said al-Qaeda in the Arabian Peninsula, which is based in Yemen, had trained, equipped and directed the Nigerian who tried to bomb the flight heading for the U.S. city of Detroit.

U.S. officials have said they were looking at ways to expand military and intelligence cooperation with Yemen, the poorest Arab state, to root out al-Qaeda leadership in the country.

The Yemeni government dispatched security forces and army to the eastern provinces of Abyan, Bayda and Shabwa, hideouts of al-Qaeda, while the alert level was raised, according to security sources in Marib, east of Sanaa.

"These measures are part of operations to hunt down elements of al-Qaeda, prevent any attempt of a response after the raids, and tighten the noose around extremists," one of the sources said.

Yemen said its forces killed more than 60 suspected Islamic militants belonging to Al-Qaeda in operations on December 17 and 24 in the country's central and Sanaa regions.
Posted by: Fred || 01/03/2010 00:00 || Comments || Link || E-Mail|| [6460 views] Top|| File under: al-Qaeda in Arabia
Yemen says will not tolerate terrorist groups
[Asharq al-Aswat] The Yemeni government said on Saturday it would not tolerate any "terrorist" activities on its territories after Somali insurgents said they were ready to send reinforcements to al-Qaeda in Yemen.

Foreign Minister Abubakr al-Qirbi told Yemen's news agency he was surprised at the Somali group's statement.

"Rather than threatening to export terrorism to other (countries), they ought to help achieve security and stability in their own war-torn country," Qirbi told Saba News.

Somalia's Islamist rebel group al Shabaab said on Friday it was prepared to send fighters to help al Qaeda in Yemen if the United States carried out strikes.

"Yemen will not tolerate any terrorists elements on its territories and will be ready to retaliate against anyone looking to tamper with its security and stability," Qirbi said.

Al Qaeda in the Arabian Peninsula, the Yemen branch of Osama bin Laden's network, has claimed responsibility for the attempt by Nigerian Umar Farouk Abdulmutallab to bomb a U.S. plane carrying 300 people on Christmas Day.

The Islamist group said it was retaliating to U.S. support for the Yemeni government. Washington has increased training, intelligence and military equipment provided to Yemeni forces, helping them stage raids against suspected al Qaeda hideouts last month.

Yemeni and U.S. officials are reported to have mulled targets for retaliatory strikes against such groups inside Yemen.

The Pentagon's main publicly disclosed counter-terrorism program for Yemen grew from $4.6 million in fiscal 2006 to $67 million in fiscal 2009. That figure does not include covert, classified assistance that the United States has provided.

On Saturday, a Yemeni official welcomed British Prime Minister Gordon Brown's invitation to host a meeting in London on Jan. 28 to discuss countering radicalisation in Yemen. The talks will be held in parallel with an international conference on Afghanistan the same day.

"This is a step in the right direction to intensify international efforts to support Yemen's development," an official source told Saba News. "Eradicating poverty, extremism and unemployment in developing societies is the way to end radicalism and ensure a suitable environment for such phenomenon is not created."

Brown said on Friday Yemen presented a regional and global threat as an incubator and potential safe haven for terrorism.

Compounding the challenge from al Qaeda, Yemen faces a separatist rebellion in the south and an insurgency by rebels from the minority Shi'ite Zaidi sect in the north.
Posted by: Fred || 01/03/2010 00:00 || Comments || Link || E-Mail|| [6458 views] Top|| File under: al-Qaeda in Arabia
Islamic march plan sparks row in military town
[Al Arabiya Latest] A controversial Islamic group sparked a row in Britain on Saturday after announcing plans for a march to commemorate civilians killed in the Afghanistan war through a town known for honoring dead soldiers.

Islam4UK says it wants to march through Wootton Bassett in southwest England, which regularly sees hundreds gather in its streets as the bodies of British soldiers killed in Afghanistan parade through in hearses.

The town, which is close to the Royal Air Force base where soldiers' bodies are repatriated, has become a powerful symbol of Britain's war effort.

Islam4UK calls itself a platform for al-Muhajiroun, a radical group now disbanded which used to be headed by Omar Bakri, an Islamist preacher barred from Britain for his views.

The march is expected to be held in the coming weeks and will feature symbolic coffins to honor Muslims killed in the conflict.

Islam4UK said on its website that the march would be "held not in memory of the occupying and merciless British military, but rather the real war dead who have been shunned by the Western media and general public."

It added: "It is quite extraordinary... that those military serviceman who have directly or indirectly contributed to their death are paraded as war heroes and moreover honored for what is ultimately genocide."

A total of 108 British soldiers died in Afghanistan in 2009 compared to 2,038 civilians in the first ten months of the year, according to the United Nations mission in Afghanistan.
Posted by: Fred || 01/03/2010 00:00 || Comments || Link || E-Mail|| [6461 views] Top|| File under: Al-Muhajiroun
China-Japan-Koreas
N. Korea urges pro-Pyongyang body in Japan to help improve ties
[Kyodo: Korea] North Korea"s No. 2 leader urged the pro-Pyongyang General Association of Korean Residents in Japan, or Chongryon, in a New Year"s letter Friday to ""positively contribute to"" improving bilateral relations with Japan based on the spirit of the Pyongyang Declaration, the official Korean Central News Agency said. It was the first time since a New Year"s letter to Chongryon in 2003 that Kim Yong Nam has referred to the declaration, raising speculations that Pyongyang may have become more interested in Japan"s North Korea policy under the government of Prime Minister Yukio Hatoyama, who took office in September.
Posted by: Fred || 01/03/2010 00:00 || Comments || Link || E-Mail|| [6460 views] Top|| File under: Commies
Home Front: WoT
Spy chiefs turn on President Obama
Bambi should ask Dubya how it works out when the CIA doesn't like you ...

Barack Obama was accused of double standards yesterday in his treatment of the CIA. The President paid tribute to secret agents after seven of them were killed by a suicide bomber in Afghanistan.

In a statement, he said the CIA had been 'tested as never before' and that agents had 'served on the front lines in directly confronting the dangers of the 21st century'.

He lauded the victims as 'part of a long line of patriots who have made great sacrifices for their fellow citizens and for our way of life'.

Yet the previous day he had blasted 'systemic failures' in the CIA and other U.S. intelligence agencies for failing to prevent the Christmas Day syringe bomb attack.

'One day the President is pointing the finger and blaming the intelligence services, saying there is a systemic failure,' said one agency official. 'Now we are heroes. The fact is that we are doing everything humanly possible to stay on top of the security situation. The deaths of our operatives shows just how involved we are on the ground.'

But CIA bosses claim they were unfairly blamed at a time the covert government agency has been stretched further than ever before in Afghanistan and Pakistan. They point to the murder of seven operatives at a remote mountain base in Afghanistan's Khost Province as an example of how agents are putting their lives on the line at the vanguard of America's far-flung wars.

The agents – including the chief of the base, a mother-of-three - were collecting information about militants when the suicide bomber struck on Wednesday. The attack was the deadliest single day for the agency since eight CIA officers were killed in the 1983 bombing of the US Embassy in Beirut.

'Those who fell were far from home and close to the enemy, doing the hard work that must be done to protect our country from terrorism. We owe them our deepest gratitude,' CIA Director Leon Panetta said.

Some CIA officials are angry at being criticised by the White House after Abdulmutallab, 23, was allowed to slip through the security net and board a US-bound flight in Amsterdam despite evidence he was a terror threat. The president complained that a warning from the former London engineering student's father and information about an al Qaeda bomb plot involving a Nigerian were not handled properly by the intelligence networks.

But CIA officials say the data was sent to the US National Counterterrorism Centre in Washington, which was set up after the 9/11 attacks as a clearing house where raw data should be analysed.
Agents claim that is where the dots should have been connected to help identify Abdulmutallab as a threat.
Posted by: || 01/03/2010 10:47 || Comments || Link || E-Mail|| [6472 views] Top|| File under:
Obama cites apparent al-Qaida link in bomb plot
An al-Qaida affiliate in Yemen apparently ordered the Christmas Day plot against a U.S. airliner, training and arming the 23-year-old Nigerian man accused in the failed bombing, President Barack Obama said Saturday.


I'm very glad President Obama on this occasion shows the ability to learn from his mistake.

"This is not the first time this group has targeted us," Obama said, reporting on some of the findings of an administration review into how intelligence agencies failed to prevent Umar Farouk Abdulmutallab from boarding Detroit-bound Northwest Flight 253.

In his most direct public language to date, Obama described the path through Yemen of Abdulmutallab. He also emphasized that the United States would continue its partnerships with friendly countries -- citing Yemen, in particular -- to fight terrorists and extremist groups.

The U.S. plans to more than double it its counterterrorism aid to the impoverished, fragmented Arab nation in the coming year to support Yemen's campaign against al-Qaida.

Obama's homeland security team has been piecing together just how Abdulmutallab was able to get on the plane. Officials have described flaws in the system and by those executing the strategy and have delivered a preliminary assessment.

A top counterterrorism official said Saturday that al-Qaida and others extremists are working to test U.S. defenses and launch an attack on American soil.

The failed attempt against the plane "is the starkest of reminders of the insidious terrorist threats we face," said Michael Leiter, director of the National Counterterrorism Center. "We know with absolute certainty that al-Qaida and those who support its ideology continue to refine their methods to test our defenses and pursue an attack on the homeland," he said.

The center, part of the Office of the Director of National Intelligence, draws experts from the CIA, FBI, Pentagon and other agencies who try to ensure that clues about potential attacks are not missed.

A senior administration official had said the United States increasingly was confident of a link between Abdulmutallab and an al-Qaida affiliate, but Obama's statement was the strongest connection between the two.

"We know that he traveled to Yemen, a country grappling with crushing poverty and deadly insurgencies. It appears that he joined an affiliate of al-Qaida, and that this group -- al-Qaida in the Arabian Peninsula -- trained him, equipped him with those explosives and directed him to attack that plane headed for America," the president said in his weekly radio and Internet address. It was released by the White House during Obama's vacation in Hawaii.

Officials have said Abdulmutallab's father warned the U.S. Embassy in Nigeria that his son had drifted into extremism in the al-Qaida hotbed of Yemen. Abdulmutallab's threat was only partially digested by the U.S. security apparatus and not linked with a visa history showing the young man could fly to the United States.
Posted by: Fred || 01/03/2010 00:00 || Comments || Link || E-Mail|| [6460 views] Top|| File under: al-Qaeda in Arabia
Clerics vent ire over Rushdie's secret Taj visit
LUCKNOW: Twenty-one years isn't long enough time to forgive and forget. Salman Rushdie, the India-born novelist whose work about ''migration, metamorphosis, divided selves, love, death, London and Bombay'' — Satanic Verses — raised the hackles of Islamic hardliners, has once again run into rough weather.

The latest 'provocation' was his hush-hush visit to Taj Mahal last Tuesday. Rushdie, according to reports, roamed about admiring the monument of love, minus any police protection, in company of his son and an unidentified friend.

The brief visit ruffled quite a few holy feathers. Miffed at the ''scandalous laxity shown by the Indian government to the author who carries a reward on his head for blaspheming the Prophet'', Dar-ul-Uloom Firangimahli held an urgent meeting on Saturday morning. After a resolution denouncing the Centre, the outfit faxed a letter to Prime Minister Manmohan Singh demanding cancellation of Rushdie's visa.

Maulana Khalid Rasheed Firangimahali, head of Islamic Centre of India and Naib Imam of Lucknow, expressed concern ''at the scant regard the authorities have towards minority sentiments''. He said first it was Taslima Nasreen and now Rushdie. ''Why should such people be allowed to set foot on our soil? We consider their presence sacrilegious to Islam. It's the duty of the government to ensure that they don't darken out doorstep now or ever,'' the Maulana told TOI.

Report of Rushdie's visit provoked the normally moderate Shia Personal Law Board also into a righteous frenzy. Board spokesman, Maulana Yasoob Abbas, told TOI that the author of offending ''Shaitaani Ayatein (Satanic Verses) carries a fatwa over his head, which is yet to be withdrawn by Iran's religious leaders''.

He said Rushdie was quite blase about his writing and hasn't apologized to this date. ''This makes him a 'gunahgaar' (sinner) in the eyes of Allah. Therefore, allowing him an entry is the worst kind of affront to Muslims,'' he said. Maulana Abbas said that Shias will stage protest marches and lead processions outside his hotel.''Muslims all over the world, including 18 crore Muslims in India, haven't forgiven him. His presence could trigger off a violent reaction anytime, anywhere. The board, therefore, demands immediate deportation of the man and a lifetime ban on his re-entry,'' he said.

Reports said Rushdie made a brief stopover at Hotel Amar Vilas in Agra before proceeding to an unknown destination.
Posted by: john frum || 01/03/2010 00:00 || Comments || Link || E-Mail|| [6460 views] Top|| File under:
Israel-Palestine-Jordan
Haniyeh calls for completion of national reconciliation
[Iran Press TV Latest] Palestinian Prime Minister Ismail Haniyeh has asked the "rational" members of Fatah to complete the process of national reconciliation.

Speaking in front of the destroyed buildings of the Palestinian Legislative Council on Saturday, one day after Fatah celebrated its 45th anniversary, he said he would be ready to sign the Egyptian reconciliation deal after some amendments are made to the draft plan that Fatah signed in October.

However, he said the agreement should be based on true political will, rather than a written document, to achieve reconciliation between the two rival groups without external influence.

Posted by: Fred || 01/03/2010 00:00 || Comments || Link || E-Mail|| [6459 views] Top|| File under: Hamas
Abbas threatens to scale back security ties with Israel
Acting Palestinian Authority Chief Mahmoud Abbas has said he may scale back security ties with Israel following the December 26 Israeli raid in Nablus.

According to Abbas, Israeli provocations and incursions have recently increased.

"The provocations and assaults have multiplied recently. We find ourselves at a point in which it is time to reassess our activities," Abbas said in an interview with Palestinian television on Friday.

"If security cooperation cannot lower the level of provocations, we will reassess the situation," he added.

He made the comments after Israeli soldiers shot dead three Palestinians who were supposed to be arrested.

Earlier Friday, Israeli officials acknowledged that they had ordered soldiers to arrest Adnan Subuh, Raad Sarkaji and Ghassan Abu Sheikh in Nablus last week.

According to eyewitnesses, the Palestinian trio was summarily executed.

The victims were members of the Fatah Movement, led by acting Palestinian Authority Chief Mahmoud Abbas.
Posted by: Fred || 01/03/2010 00:00 || Comments || Link || E-Mail|| [6460 views] Top|| File under: Palestinian Authority
Report: Army meant to capture, not kill, Nablus men
[Ma'an] An Israeli army unit that assassinated three Fatah members during a night operation in Nablus was under orders to "carry out a raid and capture the wanted men," the Israeli daily Haaretz reported on Saturday.

"The orders did not include instructions to kill any of the three wanted men. The senior officers who spoke with Haaretz stressed that the soldiers were not given any verbal instructions that were different from those in writing," according to the report.

Family members and witnesses told Ma'an that the men, Raed Sarakji, 38, Ghassan Abu Sharkh, 39, Anan Subih, 33, were extra-judicially assassinated, echoing the results of an investigation conducted by the Palestinian Centre for Human Rights (PCHR), which concluded they "were executed in cold blood."

Sarkaji's wife, Tahani, 38, on Wednesday took Ma'an's correspondent through her home, recounting the assassination step by step. She pointed out chunks of walls and doors taken out by gunshots and what she suspected was some kind of explosive used to burst through the front gate. Dozens of bullet holes riddled the walls, doors, ceiling, mirrors and windows both inside and outside the bedroom.

"That's blood," she explained, pointing toward the ceiling. "From when they sprayed his corpse with bullets. Our daughter saw that."

Tahani and Raed were asleep when Israeli soldiers burst into the home yelling "get out, get out," she said, insisting that her husband told the soldiers he would leave voluntarily, but that they opened fire anyway. "He fell between my hands bleeding. ... Then soldiers broke the door and got in. He was already dead, but they continued to riddle his body with bullets to make sure he was killed."

Haaretz quoted an Israeli military officer who was there. "The wanted man came out of the room and realized that it was the army, and rushed back inside," the officer said. "The force commander called to his soldiers to make sure he did not have a weapon. Several minutes later he came out again, behind his wife. His hands were hidden. The soldiers called out to him repeatedly, in Arabic, to lift his hands, and he did not do so. There was little choice. The threat to the soldiers was just too great," the officer added.

"No matter what they tell you, no matter what, I swear we were sleeping when this happened," Tahani insisted, although the military never actually alleged that her husband resisted arrest, nor that weapons of any kind were found in the house after they killed him. "Do we look like terrorists? This is a family living here, kids living here," she added, surrounded by children and cousins preparing lunch.

"We want peace; I really don't know how many times I can say it. We want peace."

Haaretz reported that the army's Duvdevan commando unit received its orders late on Christmas night, several hours before it stormed the northern West Bank city. Conceding that even according to the military two of the men were unarmed and none attempted to flee, the report states, "An evaluation of the testimonies of family members and the IDF officers suggests that this was not an operation to assassinate."

"But it is difficult not to wonder how two unarmed men, nearly 40 years old, sleeping in bed near their children and not behaving as wanted men, were killed without even having attempted to escape. It appears that, like in many other operations of this sort, the reality on the ground, and especially early intelligence on the three suspects [that they were dangerous], predetermined the result of the operation."

In fact, however, similar results of "operations of this sort" are rare. The Israeli military's version of events, in which all three of the supposed arrest targets were killed "as they refused to surrender," stands in contrast to outcomes of the army's nightly house raids in the West Bank, which typically end without violence.

Statistically, if Israel's explanation were accurate, the unintentional deaths of three targets in a single night would be an unprecedented coincidence. In the month preceding Saturday's killings, the army invaded Nablus district and detained Palestinians on at least 29 occasions. In none of these operations was a soldier or Palestinian seriously injured, even when the incursion was accompanied by clashes.

On the night of 8 December, for example, Israeli forces detained 10 Palestinians in five Nablus-area locales. No injuries were reported, despite that soldiers reported finding guns and ammunition in one of the homes. On 13 December, Israeli forces stormed Nablus and detained an elderly woman from her home, as well as two teenagers allegedly found to be in possession of explosives near a checkpoint. Again, no injuries. Clashes accompanied a raid outside of Nablus on 28 November, and another teenager was arrested, yet no one was hurt. This was despite that the army reportedly opened fire during the operation.

Other such incidents included the abductions of three teenagers at a Nablus checkpoint on 9 December, one Palestinian from Nablus on 16 December, another from a Nablus-area refugee camp on 25 December, and a night raid on a Nablus home on 14 December. None of these operations resulted in injury, either.

In contrast to each of these incursions in and around Nablus over the past month and hundreds of others elsewhere in the West Bank that ended without incident during the same period, early last Saturday, in three separate "arrest raids," all three of the army's intended targets somehow died.
Posted by: Fred || 01/03/2010 00:00 || Comments || Link || E-Mail|| [6461 views] Top|| File under: Fatah
Syria-Lebanon-Iran
Iran denies visa to Kerry
at least you can respect their character judgement! HT HotAir. Pic selected just cuz I like it so much
Posted by: Frank G || 01/03/2010 16:14 || Comments || Link || E-Mail|| [6464 views] Top|| File under:
Iran sets West Feb 1 deadline to accept fuel proposal
Iran said on Saturday that it has given the West a one-month "ultimatum" to accept Tehran's own proposal on a deal for providing nuclear fuel for a reactor in the Islamic Republic, state television reported.

"We have given them (the West) an ultimatum. There is just one month left for them to decide" whether to accept Iran's proposal, Iranian Foreign Minister Manouchehr Mottaki was quoted as saying.

"Otherwise, we will produce enriched uranium of a higher level by our own capable experts," he added.

The United States, Russia and France have agreed to a proposal by the International Atomic Energy Agency (IAEA), which calls for shipping most of Iran's existing low-grade enriched uranium to Russia and France, where it would be processed into fuel rods with a purity of 20 percent.

But Iran has rejected the West's demand for it to accept the IAEA-brokered deal by the end of 2009. Instead, Tehran has proposed a simultaneous exchange of part of its low-level enriched uranium with nuclear fuel inside Iran or in a third country.

The United States and its Western allies have been accusing Iran of secretly developing nuclear weapons under the disguise of civilian program. Iran has denied the accusation and stressed its nuclear program is only for peaceful purposes.

The United States and its allies have threatened another round of UN sanctions against Iran if it does not abide by the year-end deadline, which Iran has been refusing to accept.
Posted by: tipper || 01/03/2010 00:24 || Comments || Link || E-Mail|| [6465 views] Top|| File under:
Bin Ladens Daughter-in-Law to Visit Tehran to Push for Release of Bin Laden Children
[Asharq al-Aswat] Zaina Bin Laden, the wife of Al Qaeda chief Osama Bin Laden's fourth son Omar, has revealed to Asharq Al-Awsat that she has applied for a visa to visit Iran, and that she plans to break the deadlock in the case of her sister-in-law Iman Bin Laden, who remains in the Saudi embassy in Tehran. She also said that her husband's five siblings, along with Osama Bin Laden's wife Khayriyah (Umm Hamzah), are living a good life within a residential compound on the outskirts of the capital, Tehran.
In a telephone conversation with Asharq Al-Awsat, Zaina Bin Laden said that she and her husband Omar had spoken with 27-year old Othman Bin Laden on Thursday, and he confirmed that the Iranian authorities are treating them well. Zaina also revealed that the Bin Laden children are living in adjacent houses with gardens, they have a laptop but no internet access, and there is a swimming pool in the compound.

She also confirmed that through communication with the relevant authorities in Tehran, she had learnt that the Bin Laden children had entered Iran with non-Saudi passports and under false names. Zaina Bin Laden also revealed to Asharq Al-Awsat that her husband Omar left Afghanistan using a Sudanese passport under the name Omar Mohamed Abboud. She expressed her thanks to President Ahmadinejad for the Iranian authorities' good treatment of the Bin Laden children.

For his part, 29-year old Omar Bin Laden, the fourth son of Al Qaeda chief Osama Bin Laden, spoke of his hope that the Saudi government would intervene on behalf of his siblings in order to secure their release to Saudi Arabia. In a telephone conversation with Asharq Al-Awsat, Omar Bin Laden said "none of my siblings have anything to do with accusations of terrorism made against my father; they are innocent of this blight."

He added, "Man shall have nothing but what he strives for...That (the fruit of) his striving will soon come in sight [Surat An-Najm, Verse 39-40]. Our loyalty yesterday, today, and tomorrow, was and is to Saudi Arabia, and we swear to God Almighty on that."

Omar Bin Laden added that all of his siblings are in dire need of re-integrating into Saudi Arabian society, and this requires a special recommendation [from the Saudi government].

Omar Bin Laden also spoke to Asharq Al-Awsat about his experience prior to leaving Saudi Arabia, and the difficulties that he faced as a result of being Osama Bin Laden's son.

Omar Bin Laden's siblings Saad who is now 30 years old, Othman who is 25, Fatima who is 22, Hamzah who is 20, Iman who is 17, and Bakr who is 15, as well as Osama Bin Laden's wife Umm Hamzah, have been living in Tehran since the 2001 US invasion of Afghanistan.

Omar Bin Laden, who is now living in Qatar, told Asharq Al-Awsat that the Iranian authorities had provided his siblings with housing in a heavily-guarded residential complex in Tehran, and they [the Iranians] are generous in subsidizing the family, and said that Tehran "did not know what to do with this large group of Arab families who are not wanted by any party."

He said that his siblings who are married and living in Iran have 11 children, and he expressed his hope that the Iranian authorities would permit all members of the family to leave Tehran and return to Saudi Arabia or Syria.

Omar Bin Laden told Asharq Al-Awsat Friday that he believed that his siblings would return from Iran soon, one by one, rather than all at once, and "they will return to the embrace of the homeland, under the banner of the just and honourable [Saudi] government, believing in the holy [Quranic] verse 'No bearer of burden shall bear the burden of another' [Surat al-Anaam, Verse 164] which is the best well of comfort for them with regards to integrating with the community with their family and relatives."

He added, "Today we are in need of patronage from the Saudi government that has not abandoned us because we are their children, and that has our pledge and allegiance."

Asharq Al-Awsat published an interview with Omar Bin Laden last Wednesday in which he revealed that six of his siblings and his father's wife, Umm Hamzah, have been present in Iran since 2001, also confirming that his sister Iman Bin Laden sought asylum in the Saudi embassy in Tehran after escaping from the guards assigned to her. Osama Bin Laden's first wife, Najwa al Ghanem told Asharq Al-Awsat the next day that "my children Saad, Othman, Mohamed, Fatima, and Bakr, and their wives and children, in addition to Khayriyah (Umm Hamza) the wife of Bin Laden are being detained in a residential complex."

Omar Bin Laden also thanked the Syrian authorities for hosting three of his siblings, namely Abdul Rahman, Ruqqiya, and Noor Bin Laden, as well as his mother Najwa al Ghanem.

He praised the Iranian authorities for hosting his six siblings since 2001, as they have not been harmed during this time, and he told Asharq Al-Awsat "the truth is that they are living well, and the Iranians are treating them well." However Omar Bin Laden added that he prays to God that the Iranians will continue the good deed [of looking after the Bin Laden children] and allow his siblings to leave.

Iranian Foreign Minister Manouchehr Mottaki revealed last week that the Saudi embassy in Tehran had informed the Iranian authorities that Osama Bin Laden's daughter, Iman, was present in the embassy and wished to leave the country.

Speaking on Iranian television Mottaki said, "The Saudi embassy informed us some time ago that one of Bin Laden's daughters was present in the Saudi embassy in Tehran."

He added, "We do not know...how she entered the Saudi embassy, or how she entered Iran in the first place...We were not able to confirm her identity...and if her identity is confirmed she can leave Iran with passage documents."

Mottaki did not make reference to any other members of the Bin Laden family living in Iran.
Posted by: Fred || 01/03/2010 00:00 || Comments || Link || E-Mail|| [6459 views] Top|| File under: al-Qaeda
Rezaei: Mousavi's 'retreat' can help bring unity
In a letter to Iran's most senior official, former presidential candidate Mohsen Rezaei says Mir-Hossein Mousavi has retreated from his stance on the government.

"Although he moved later than he should have, Mousavi has retreated from the position of denying the legitimacy of Mr. Ahmadinejad's government," Rezaei said in a Friday letter to the Leader of the Islamic Revolution Ayatollah Seyyed Ali Khamenei.

"That retreat as well as his constructive proposal about the role that the parliament and judiciary must play in holding the administration accountable can signal the beginning of a new unifying movement from opposing front," he added.

Rezaei was referring to comments that the former Iranian prime minister and pro-Reform figure has made in a recent statement.

Mousavi's statement was released on Friday -- five days after clashes broke out between Iranian security forces and anti-government protestors during the Shia Muslim ceremonies of Ashura.

According to police reports, Sunday's disturbances left seven people dead and resulted in a number of arrests.

Other than commenting on Mousavi's Friday statement, in his letter, Rezaei also praised pro-government rallies that were held later on Wednesday in condemnation of the "desecration of Ashura by anti-establishment protestors."

"Wednesday demonstrations that brought out millions in a magnificent show of national unity will not only make up for the shame of the sacrilegious events of Ashura but will also play a unique role in foiling enemy plots," said the Principlist politician.

"Once more, it was proven that Imam Hussein (PBUH) and his reviving path will be the savior of the Iranian nation," he added.

Ashura, the tenth day of the month of Muharram on Islam's lunar calendar, is the anniversary of the 7th century martyrdom of the Prophet Muhammad's (PBUH) grandson, Imam Hussein (PBUH).

In his message to Ayatollah Khamenei, Rezaei also noted that the Wednesday demonstrations were the first time that the Iranian nation came out "united in one voice" following the June presidential elections.

"This demonstration can be the start of a serious move toward national progress. It can also signal the end of concerns and ambiguities of recent months about economic investments and other activities that are going on in the country.

"However, I have no doubt that extremists on both sides and the lurking enemies of the Iranian nation will try to neutralize the effects of this magnificent event with their mistaken behaviors."
Posted by: Fred || 01/03/2010 00:00 || Comments || Link || E-Mail|| [6461 views] Top|| File under: Govt of Iran
Larijani calls for 'calm, tolerance'
Iran's Parliament (Majlis) Speaker Ali Larijani has called for calm in the face of recent unrest in the country which he described as an "ordeal."

"The [true nature of the] ordeal will be laid bare, if faced with patience and tolerance [on the side of the Iranian nation]. Another means of confronting [the rioters] is making attempts to return calm," Larijani said on Friday, Mehr News reported,

Larijani referred to the Wednesday demonstrations in which millions of Iranians condemned what they called Ashura desecration by rioters, saying that "some believe that through arson and vandalizing public property, they can force the Iranian nation to retreat. The Iranian nation has proved that it will not make compromises with anyone."

Larijani also said the current situation in Iran is a test, of which Iranians have been aware. "Do you seek to restore dictatorship in the country by chanting slogans against the Rule of the Just Jurisprudent?" the parliament speaker asked the rioters.

Larijani also called for those behind the recent unrest to be brought to justice. "It is necessary that those who desecrated Ashura and the leaders of such movements face tough punishments," he said.
Posted by: Fred || 01/03/2010 00:00 || Comments || Link || E-Mail|| [6460 views] Top|| File under: Govt of Iran
Terror Networks
Al Qaida threatens invasion of Spain
The Al Qaida terrorist organization has threatened to open yet another front in its war with the West, according to a January 1 video message disseminated by the terrorists' second-in-command Ayman al Zawahiri. Speaking to terrorists living in North Africa, also known as the Magreb, Al Zawahiri said that the reconquest of Spain – which was once largely occupied by Muslims – will not be accomplished without "disinfecting' the Magreb of infidels. These would include, reportedly, both Frenchmen and Spaniards.

The video showed graphically the intentions of Al Qaida, led by Osama bin Laden, to take the war to the European Continent as it showed a Muslim wave sweeping over the Iberian Peninsula, which it identified as "Al Andalus.' Images of a church in Cordoba, which once served as a mosque, were shown on the video as a goal of the projected Muslim reconquest. Muslim groups in Spain have insisted that the church be reverted to its use as a mosque. Security in Ceuta and Melilla – two Spanish cities on the shores of North Africa – remains tense. Incidents on their borders are almost a daily occurrence.

Al Qaida terrorists are currently holding three Spanish aid workers and are demanding concessions from the Spanish government. The aid workers were captured by terrorists in late November 2009 during a mission in Mauritania.

In the 1700s and early 1800s, such abductions and enslavement of Europeans and Americans by Muslim marauders led to military conflict. For example, the hymn of the U.S. Marines enshrines the struggle with the Barbary Pirates that ensued when the price of ransom for captive Americans demanded by the Muslims far exceeded the amount allotted by the U.S. Congress. In that case, a small Swedish fleet, along with Greek and Italian mercenaries, joined the U.S. Navy and Marines to exact a toll on "the shores of Tripoli' as remembered in the Marine Hymn.
Posted by: tipper || 01/03/2010 00:14 || Comments || Link || E-Mail|| [6464 views] Top|| File under:
Who's in the News
34
[untagged]
6
al-Qaeda in Arabia
5
TTP
4
Govt of Iran
3
Hamas
2
Global Jihad
1
Palestinian Authority
1
Pirates
1
al-Qaeda
1
Al-Muhajiroun
1
Commies
1
Fatah
Bookmark
E-Mail Me
The Classics
The O Club
Rantburg Store
The Bloids
The Never-ending Story
Thugburg
Gulf War I
The Way We Were
Bio
Merry-Go-Blog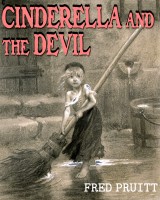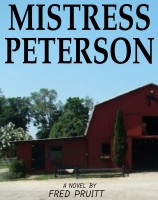 On Sale now!


A multi-volume chronology and reference guide set detailing three years of the Mexican Drug War between 2010 and 2012.

Rantburg.com and borderlandbeat.com correspondent and author Chris Covert presents his first non-fiction work detailing the drug and gang related violence in Mexico.

Chris gives us Mexican press dispatches of drug and gang war violence over three years, presented in a multi volume set intended to chronicle the death, violence and mayhem which has dominated Mexico for six years.
Click here for more information


Meet the Mods
In no particular order...


Steve White
Seafarious
Pappy
lotp
Scooter McGruder
john frum
tu3031
badanov
sherry
ryuge
GolfBravoUSMC
Bright Pebbles
trailing wife
Gloria
Fred
Besoeker
Glenmore
Frank G
3dc
Skidmark
Alaska Paul



Better than the average link...



Rantburg was assembled from recycled algorithms in the United States of America. No trees were destroyed in the production of this weblog. We did hurt some, though. Sorry.
3.235.120.150

Help keep the Burg running! Paypal: