Expect fraud in a budding democracy, sez Karzai
President Karzai hit back yesterday at critics accusing him of massive vote stealing in Afghanistan's elections, saying that fraud was to be expected in a young democracy and that he was being attacked by the US because it wanted him to be more docile.


Fraud can be expected in an established democracy, as we all know too well ...

Also to be expected in your every day established kleptocracy...

His comments coincided with reports that 800 fake polling centres turned in thousands of forged votes in an effort to boost the incumbent's share of the ballot. His confrontational stance has been interpreted as an attempt to curry favour with the Afghan people, who are often resentful of the 100,000 foreign troops on their soil. He said yesterday that it was in no one's interests for him to be an American puppet.


Though he's pretty much a puppet ...

Hey! Watch what he does when I tug on this!

He also brushed off what Abdullah Abdullah, his main presidential rival, called "state-engineered" vote-rigging and told the newspaper Le Figaro that fraud was "inevitable in a budding democracy". Dr Abdullah has warned of instability if the allegations are not addressed seriously.

Early results were supposed to have been released yesterday but that deadline was pushed back indefinitely.

Mr Karzai's comments did nothing to stop Robert Gibbs, the White House press secretary, raising the issue again, saying that officials must address the fraud allegations. "They've got to address any accusations out there and assure people of the legitimacy of the election," he said.

A US State Department spokesman acknowledged that there were "serious claims of fraud, and we expect them to be investigated". He noted that the electoral process had not yet run its course but added: "It's critically important that at the end of the process there's a government that the Afghan people and the international community can regard as legitimate."

Washington has been slow to respond to the call from Britain, France and Germany for an international conference on Afganistan's future. The State Department spokesman said that "if there's a conference on Afghanistan the US will come" -- though he noted that there was no shortage of existing forums for such discussions, from regular Nato conferences and the UN General Assembly to the forthcoming G20 summit in Pittsburgh.

Washington is unlikely to welcome another conference on the country's security until President Obama has decided whether to authorise a second surge to add to the 21,000 reinforcements already en route to the region. There may be no decision on such a move until November, analysts believe -- and the more doubt is cast on the election results, the tougher it will be to make the case for sending more troops.

Analysts believe that Mr Karzai, who struck pre-election deals with warlords suspected of having committed human rights atrocities or involvement in drug smuggling, would probably have won the vote even without the ballot-stuffing he is accused of. Partial results published at the weekend showed that he had almost reached the 50 per cent threshold needed to avoid a run-off, with almost three quarters of the ballots counted.

A senior Afghan security official told The Times that the biggest threat to security would be the continuation of a corruption-riddled government.
Posted by: Steve White || 09/08/2009 00:00 || Comments || Link || E-Mail|| [291 views] Top|| File under:
Africa Horn
Sudan woman jailed for refusing to pay trouser fine: lawyer
SUDANESE woman journalist Lubna Ahmed al-Hussein was sent to jail after refusing to pay a 200-dollar fine imposed early today for wearing trousers deemed "indecent", one of her lawyers said.

"She has been taken to the women's prison in Omdurman," the twin city of Khartoum, Kamal Omar told AFP.


Don't wear capris in Khartoum ...

Earlier, a Khartoum court spared Hussein a whipping for wearing "indecent" trousers but instead fined her 500 Sudanese pounds (200 dollars).


Culottes are right out ...

"I won't pay. I'd rather go to prison," Hussein told AFP by telephone before she was taken to jail, though her lawyers said they would try to persuade her to pay up.


Forget the short shorts ...

Speaking as they emerged from the court hearing which was barred to the press, witnesses said the court had ruled that Hussein be jailed for a month if she failed to pay the fine.
Under Sudanese law, she could have been sentenced to a maximum of 40 lashes for "indecency" under Islamic principles after being arrested with 12 other women wearing trousers in a Khartoum restaurant in July.

Women in trousers are not a rare sight in Sudan but the authorities can take offence at trousers which reveal too much of a woman's shape, leading to accusations from rights groups that judgement is arbitrary.


Of course it is arbitrary, it's all about power.

Ten of the women arrested in July on the indecent dress charge, including Christians, were subsequently summoned by the police and each given 10 lashes.

Hussein could have suffered a similar punishment, but instead the journalist challenged the charge and began a publicity campaign to try to have the law changed.


Good for her, but forget the business suit ...
Posted by: Fred || 09/08/2009 00:00 || Comments || Link || E-Mail|| [265 views] Top|| File under: Govt of Sudan
Islamists 'plotted to kill Clinton in Nairobi hotel'
RADICAL Islamist al-Shabaab militants linked to al-Qa'ida and based in Somalia plotted to kill US Secretary of State Hillary Clinton during her trip to Africa last month, it was disclosed yesterday.

A planned series of bomb attacks set to take place in Nairobi, the capital of neighbouring Kenya, while Mrs Clinton was there - one in the hotel where she was staying - was foiled at the last minute, media reports, citing senior security officials, said. "Al-Qa'ida wanted to strike at the heart of Nairobi (while Mrs Clinton was here)," the senior security official was quoted as saying, adding that Kenyan authorities intercepted communications between the plotters in war-ravaged Somalia and their operatives in Nairobi, which has a large emigre Somali population.

Five suspected al-Shabaab terrorists were arrested, including a man believed to be a Somali carrying a Danish passport. The four other suspects seized, including a woman, had what appeared to be false Kenyan identity documents, according to the reports.

Disclosure of the foiled bomb plot coincided yesterday with claims by a spokesman for al-Shabaab - which was listed last month as a terrorist organisation by the Australian government after an alleged plot to attack Sydney's Holsworthy army barracks was discovered - that it was reinforcing its positions around Mogadishu in anticipation of a major battle. Al-Shabaab spokesman Sheik Ali Mohamoud Rage said the Islamists were preparing to defend themselves against an expected "major aggression" from Somali government forces and peacekeepers from the African Union. Al-Shabaab and its allied Hezbul Islam group already control much of what remains of Mogadishu. They have vowed to seize control of the whole of the devastated city.

At the just-concluded African Union summit in Libya, the Somali government asked for the full deployment of 8000 peacekeepers, adding significantly to the current strength of the force, which numbers 5000. It also sought a change in the force's mandate from one that limits it to protecting senior Somali government officials and installations to one that will enable it to launch pre-emptive strikes against al-Shabaab.

When she was in Nairobi, Mrs Clinton held talks with Somalia's interim president, Sheik Sharif Ahmed.

According to yesterday's reports, al-Shabaab, which is seen as an al-Qa'ida catspaw and to be posing an increasing regional threat in Africa, planned three attacks in Nairobi while the US Secretary of State was there. There were to be major bomb blasts in the hotel where Mrs Clinton and her entourage were staying, as well as at another major hotel and a transport hub. The reports said that so seriously was the view taken by authorities of the al-Shabaab threat that elements from Kenya's elite presidential guard were deployed as part of Mrs Clinton's entourage. Yesterday's reports said there were concerns al-Shabaab militants living in Nairobi might be acquiring Kenyan identification documents, including passports.

This article starring:
SHEIK ALI MOHAMUD RAGE
al-Shabaab
Posted by: Fred || 09/08/2009 00:00 || Comments || Link || E-Mail|| [495 views] Top|| File under: al-Shabaab
Arabia
US offers Yemen help in fight against terrorism
[Al Arabiya Latest] The United States has offered to help Yemen in its "fight against terrorism" and assist the country with its reforms, the Yemeni state news agency Saba said late on Sunday.

U.S. President Barack Obama said in a letter delivered by his counterterrorism adviser John Brennan to Yemeni President Ali Abdullah Saleh that the United States will "stand beside Yemen, its unity, security and stability."

The Arab world's poorest country is battling a Shiite revolt in the north, separatist unrest in the south, and intensified al-Qaeda militancy.

International concern over Yemen has heightened because instability there could endanger neighbors including Saudi Arabia and complicate efforts to combat al-Qaeda and piracy in the Gulf of Aden.

"Yemen's security is vital to the security of the United States and the region, and America will adopt an initiative to help Yemen ... face development challenges and support reform efforts," Obama's letter said.

Obama said al-Qaeda was a "common threat...dangerous to everyone", Saba reported.

In August, a new wave of fighting erupted between rebel Shiite Muslims of the Zaydi sect and government forces trying to impose central authority. The conflict first began in 2004.



Posted by: Fred || 09/08/2009 00:00 || Comments || Link || E-Mail|| [300 views] Top|| File under:
China-Japan-Koreas
Norks Blame 'Rising Water Levels' for Dam Discharge
North Korea on Monday claimed a sudden massive discharge of water from an Imjin River dam that led to flash floods on the South Korean side of the border was occasioned by "rising water levels" at the dam. Six campers were swept away in the floods, but the North offered no apology.

An intelligence officer said the explanation was "unconvincing" since about 300-400 mm of rain fell in the upper reaches of the Imjin River in early July, but there has been no record of more than 200 mm of rainfall there in recent days.


Intentional or poor maintenance and a dam that was about ready to blow?

The government expressed "regret" that the explanation was unconvincing and made no mention of the lives lost.

The minister of land, transport and maritime affairs sent a message to the North at around 11 a.m. on Monday, asking for an explanation but stopped short of demanding an apology.

Unification Minister Hyun In-taek said, "We have no accurate information yet to judge" if North Korea intentionally discharged the dam water.

The North Korean message came back at about 5 p.m. in the name of an unidentified "concerned agency." "To prevent damage to the lower reaches of the Imjin River from suffering damage, we will notify the South in advance if we discharge massive amounts of water in the future," it said.

Military authorities have recovered three of the bodies of the six missing campers from the Imjin River.
Posted by: Steve White || 09/08/2009 00:00 || Comments || Link || E-Mail|| [294 views] Top|| File under:
'No Evidence' of Reconstruction at Yongbyon Reactor
A United States-based think tank, the Institute for Science and International Security, on Friday said there was no evidence of North Korea trying to rebuild the Yongbyon nuclear facilities that had been disabled as part of a deal with the U.S. and four other countries in 2007.

Based on satellite images of the site taken on Aug. 10, experts say the nuclear reactor and the cooling tower remain destroyed with no signs of reconstruction.

However, experts say the reclusive state can theoretically produce weapons-grade plutonium by bringing out the fuel rods from a water tank where they were kept after the deal, even if they do not rebuild the facilities.


Gee, what shall the Norks do, rebuild the facilities and call attention to themselves or quietly re-process the fuel rods. I don't know. Let's bring out the Book of Common Wisdom!

This comes against the backdrop of Pyongyang's claim early Friday that it has reached the "final stage" of enriching uranium, a process that would give the country a second way of producing a nuclear bomb. It added that extracted plutonium is also being made into atomic weapons.

A Washington-based source said if these claims are to be taken at face value, it appears that Pyongyang has reactivated its reprocessing facilities.


And why would we ever take the Norks at less than face value?

In Seoul, U.S. special envoy to North Korea Stephen Bosworth and South Korean envoy Wi Sung-lac met on Saturday to discuss strategies to bring the North back to the six-party nuclear talks. The two exchanged views on how to cooperate on issues concerning North Korea's call to remove UN sanctions and for bilateral talks with the U.S.

Meanwhile, Russia's Interfax news agency reported Friday that Russia views Pyongyang's recent claim as "very alarming" and will pressure the North to come back to the six-party negotiations.
Posted by: Steve White || 09/08/2009 00:00 || Comments || Link || E-Mail|| [283 views] Top|| File under:
India-Pakistan
Hakimullah bravely cancels media visit after drone attack
Pakistan's new Taliban leader, Hakimullah Mehsud, cancelled his first encounter with the media after a deadly US drone attack targeted North Waziristan near the Afghan border on Monday. The Tehrik-i-Taliban Pakistan, an umbrella organisation of various pro-Taliban warlords, was planning to invite correspondents from major media organisations from Peshawar and Islamabad.



AKI contacted Ilyas Kashmiri headquarters in North Wazirirstan early on Tuesday confirmed that the veteran commander, believed to be the mastermind of several high profile regional terror attacks, is completely safe and unharmed.

Five militants, believed to be foreigners, were killed in the village of Mochikhel in the suspected US drone strike attack late Monday. Five others were also injured in the assault. The attack was believed to have been based on information about a major Al-Qaeda meeting expected to be attended by top leaders, including commander Ilyas Kashmiri.

Ilyas Kashmiri is a former Jihadi veteran of the Kashmiri separatist movement Harkat-ul-Jihad-al-Islami. He was arrested and later released from prison in 2004 on suspicion of being involved in an attack on former Pakistani president Musharraf. He joined forces with the Taliban and Al-Qaeda in the Pakistani tribal areas. However, AKI contacted Ilyas Kashmiri headquarters in North Wazirirstan early on Tuesday confirmed that the veteran commander, believed to be the mastermind of several high profile regional terror attacks, is completely safe and unharmed.

The Monday drone attack is believed to have killed Punjabi, Uzbek and Arab militants and injured several others. It could cause the end of a Ramadan ceasefire agreement between the commander of the Taliban in North Waziristan, Gul Bahadur, and Pakistani security forces.

This article starring:
GUL BAHADUR
TTP
HAKIMULLAH MEHSUD
TTP
ILYAS KASHMIRI
TTP
Posted by: ryuge || 09/08/2009 07:22 || Comments || Link || E-Mail|| [286 views] Top|| File under:
Four Gojra riots accused granted bail
The Lahore High Court (LHC) has granted bail to Pir Muhammad Bashir, Muhammad Ahmad, Muhammad Abid and Kaleemullah, allegedly involved in the Gojra riots that resulted in the deaths of nine Christians. The court ordered their release on bail bonds of Rs 100,000 each. The counsel for the petitioners, Malik Munsif Awan, argued they were not nominated in the first information report and were arrested by the police on suspicion. He alleged the police had arrested all those who came in their (police) way to control law and order and requested the court set the accused at liberty.

This article starring:
KALIMULLAH
Sipah-e-Sahaba Pakistan
MALIK MUNSIF AWAN
Sipah-e-Sahaba Pakistan
MUHAMAD ABID
Sipah-e-Sahaba Pakistan
MUHAMAD AHMED
Sipah-e-Sahaba Pakistan
PIR MUHAMAD BASHIR
Sipah-e-Sahaba Pakistan
Posted by: Fred || 09/08/2009 00:00 || Comments || Link || E-Mail|| [283 views] Top|| File under: Govt of Pakistan
Israel OKs hundreds of new WBank settler homes
[Al Arabiya Latest] Israeli Defense Minister Ehud Barak has authorized the construction of nearly 400 new housing units in settlements in the occupied West Bank, his ministry said in a statement on Monday.

Barak has signed authorizations for 366 new units; the first such authorization since Benjamin Netanyahu's right-leaning government took office in March.

In a statement, the Defense Ministry said Barak also planned to issue more permits in the coming days and raise to 450 the total number of new homes to be built.
Posted by: Fred || 09/08/2009 00:00 || Comments || Link || E-Mail|| [289 views] Top|| File under:
Syria-Lebanon-Iran
Abu Ponzi al Lebanon
At least four senior members of Hezbollah suffered serious financial losses as the result of embezzlement by the Lebanese Shi'ite businessman Salah Ezzedine, according to the London-based newspaper Asharq Al Awsat. Ezzedine, who has been dubbed "Hezbollah's Madoff," is suspected of embezzling more than one billion dollars.

The four were identified as Mohammad Raad, head of the Hezbollah faction in the Lebanese parliament, Hezbollah MPs Amin Shari and Hussein al-Hajj, and Wafiq Safa, head of the organization's coordinating committee.

According to assessments in the Arab media and the news agencies, Ezzedine succeeded in defrauding hundreds of investors out of sums totaling between $600 million and $1.3 billion.


today Hezbollah, in the person of Hassan Nassrallah, issued a denial that any money was lost




"Lies! All lies!"
Posted by: lord garth || 09/08/2009 15:02 || Comments || Link || E-Mail|| [273 views] Top|| File under:
IAEA chief rejects claims of Iran cover-up
[Al Arabiya Latest] The U.N. nuclear watchdog chief on Monday rejected Israeli and French suggestions that he has hidden information about Iran's atomic program as Iranian President Mahmoud Ahmadinejad ruled out talks on "undeniable" nuclear rights.

Mohamed ElBaradei delivered a rare public comment on the International Atomic Energy Agency's sensitive inspections work in response to allegations he has sat on "evidence" his critics say point to an Iranian drive to "weaponise" uranium enrichment

"I am dismayed by the allegations of some member states, which have been fed to the media, that information has been withheld from the board," ElBaradei told the International Atomic Energy Agency's 35-member board of governors at the start of a week-long meeting here.
Posted by: Fred || 09/08/2009 00:00 || Comments || Link || E-Mail|| [270 views] Top|| File under: Govt of Iran
Irans new cabinet to meet amid political turmoil
[Al Arabiya Latest] Iran's President Mahmoud Ahmadinejad's new cabinet prepared to hold its first meeting on Sunday as a leading reformist accused the government of a "fascist or totalitarian" approach and state TV reported the Islamic Republic was developing a weapons system to intercept incoming cruise missiles.

Three days after parliament approved most of Ahmadinejad's government ministers in a move that bolstered his position after nearly three months of political turmoil the reshuffled government was due to meet for the first time on Sunday evening in the northeastern city of Mashhad, site of Shiite Iran's holiest shrine.

In a sign that the opposition intended to keep up protests over the June election they say was rigged, former president Mohammad Khatami said: "We believe they destroyed in this election the biggest opportunity that had come about for the Islamic establishment and the country."

"We are opposed to the interpretation of religion by those who in the name of confronting Western liberalism want to drive people by force on to the path they regard as prosperous using a fascist or totalitarian approach," Khatami said in a meeting with university professors in Tehran, the ILNA news agency reported.

Khatami said the election had been an "opportunity to have the youth and people who were dissatisfied ... to return to the scene and make the right choice with hope in the establishment and the future."

Khatami, who was president in 1997-2005, backed opposition leader Mir Hossein Mousavi in the vote. The country's Revolutionary Guards have called for both of them to be put on trial.

Another leading reformist criticized the cancellation of an annual religious ceremony where Khatami had been due to speak and which could have become a rallying point for moderates.

Iranian media said the Sept 9-11 event was called off after the authorities put pressure on its hosts.

"The cancellation of the ceremonies at Imam Khomeini's shrine will hurt the prestige of the Islamic Republic," said Mohammad Salamati, head of the moderate Islamic Revolution Mujahideen Organisation party, ILNA reported.
Posted by: Fred || 09/08/2009 00:00 || Comments || Link || E-Mail|| [287 views] Top|| File under: Govt of Iran
Leader: 85% turnout proves Iran a republic in nature
[Iran Press TV Latest] The Leader of the Islamic Revolution says the Iranian nation proved the 'republican' nature of the country through their 85-percent turnout in the presidential election.

Ayatollah Seyyed Ali Khamenei called for "the true understanding of the messages, which the presence of 40 million people in the [June 12 presidential] vote and the election of the president with 25 million votes, send."

"If the intellectuals and political elites in the country truly understand those messages, a lot of problems and deadlocks will be resolved," said the Leader in a Monday meeting with the members of the 9th and 10th Iranian government.

Ayatollah Khamenei said the 85 percent turnout of people in the election had "hammered the enemies of the revolution."

"The nation and the Islamic Revolution have proven their republican nature [through the election]."

"The comments of presidential hopefuls on their obedience to Islam, Revolution and [its late founder] Imam Khomeini's path show that the nation is leaning toward [those concepts], so they (the defeated candidates) attempt to portray themselves as followers of Imam [Khomeini] and the Revolution."

The leader also called on the new administration of President Mahmoud Ahmadinejad to "thoroughly observe the law", adding that any breach of law by the administration would lead to "the defiance of law" in the society.

Ayatollah Khamenei said the government should "pay attention to benevolent criticisms" leveled by its opponents.

"There is domestic criticism backed by foreign media with destructive intentions but there is also benevolent criticism which may not come from supporters of the government but they come with the best of intentions," Ayatollah Khamenei said.

The Leader urged President Ahmadinejad and his cabinet to pay attention to "the advices of religious authorities and religious scholars" in fulfillment of their duties.

"Prominent cleric figures in different parts of the country and religious schools are supporters of the Islamic establishment and they are aware of the government's efforts in serving the country. Therefore their advices are based on compassion and empathy and should be prized."

Ayatollah Khamenei also recommended the president and his cabinet to welcome the criticisms of university elites, saying the move will help the executive body to be further strengthened in the face of problems.

Posted by: Fred || 09/08/2009 00:00 || Comments || Link || E-Mail|| [297 views] Top|| File under: Govt of Iran
Who's in the News
52
[untagged]
3
Taliban
3
Govt of Iran
2
al-Qaeda in Pakistan
1
Iraqi Insurgency
1
TTP
1
Govt of Sudan
1
Govt of Pakistan
1
al-Qaeda in Britain
1
al-Qaeda
1
al-Shabaab
1
Pirates
Bookmark
E-Mail Me
The Classics
The O Club
Rantburg Store
The Bloids
The Never-ending Story
Thugburg
Gulf War I
The Way We Were
Bio
Merry-Go-Blog
Hair Through the Ages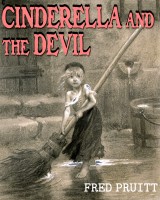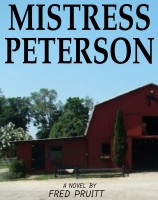 On Sale now!


A multi-volume chronology and reference guide set detailing three years of the Mexican Drug War between 2010 and 2012.

Rantburg.com and borderlandbeat.com correspondent and author Chris Covert presents his first non-fiction work detailing the drug and gang related violence in Mexico.

Chris gives us Mexican press dispatches of drug and gang war violence over three years, presented in a multi volume set intended to chronicle the death, violence and mayhem which has dominated Mexico for six years.
Click here for more information


Meet the Mods
In no particular order...


Steve White
Seafarious
Pappy
lotp
Scooter McGruder
john frum
tu3031
badanov
sherry
ryuge
GolfBravoUSMC
Bright Pebbles
trailing wife
Gloria
Fred
Besoeker
Glenmore
Frank G
3dc
Skidmark
Alaska Paul



Better than the average link...



Rantburg was assembled from recycled algorithms in the United States of America. No trees were destroyed in the production of this weblog. We did hurt some, though. Sorry.
3.236.8.46