Caucasus/Russia/Central Asia
Mubarak, Medvedev share "identical" views on Mideast issues
Egyptian President Hosni Mubarak and his Russian counterpart Dmitry Medvedev said Tuesday that they have identical views on almost all issues of common concern, notably the Middle East question.

Speaking to reporters after the summit talks with his host, Medvedev, who started a visit to Egypt on Tuesday, said the talks dealt with various regional and international issues including the Middle East conflict and Iran's nuclear program, as well as African issues.

He appreciated Mubarak's efforts to build confidence among the different parties in the Middle East, renewing Russia's commitment to host a Middle East peace conference before the end of 2009.
Continued on Page 49
Posted by: Seafarious || 06/24/2009 02:31 || Comments || Link || E-Mail|| [6464 views] Top|| File under:
China-Japan-Koreas
McCain: search Nork Vessel
A U.S. senator called for the forcible search of a North Korean vessel that is suspected of carrying illicit weapons.

Senator John McCain appearing on a CBS program on Sunday said the U.S. military should board the North Korean ship it is tracking if hard evidence shows it is carrying missiles or other cargo that violates UN Resolution 1874. He said if the vessel is indeed carrying such cargo it would contribute to the proliferation of weapons of mass destruction to countries that pose a direct threat to the United States.
Posted by: Steve White || 06/24/2009 00:00 || Comments || Link || E-Mail|| [6495 views] Top|| File under:
S. Korea Beefs Up Defense Against Nork Nukes
South Korean military authorities plan to introduce a defense system against an electromagnetic pulse wave unleashed by a nuclear explosion into major strategic facilities next year in case of a nuclear attack from North Korea.

Military authorities will further beef up capabilities to respond to nuclear attack by reinforcing equipment for reconnaissance aircraft earlier than scheduled. The military will also introduce long-range, high-altitude unmanned aerial vehicles (UAVs) such as the U.S.-made Global Hawk ahead of schedule next year to strengthen monitoring of North Korean moves to launch a nuclear provocation.

The military will spend W64 billion (US$1=W1,290) to buy GBU-28 "bunker buster" bombs by next year, four years earlier than the original target of 2014. The bombs are capable of penetrating up to 30 m into the earth, enabling them to strike North Korea's underground nuclear facilities or command posts.

The Defense Ministry on Tuesday reported the plans to a session of a Grand National Party ad hoc committee, according to committee members. The ministry mooted a budget of W6 billion in the 2010 government budget for the anti-EMP defense system for major strategic facilities such as Cheong Wa Dae. It wants to allocate W8 billion in next year's budget for the purchase of Global Hawk high-altitude UAVs from next year. It previously planned to introduce them in 2011.

And W10 billion is to pay for more Geumgang aerial video reconnaissance and Baekdu communications monitoring reconnaissance aircraft, some of which are already in operation. Some W269.5 billion is to be spent on ballistic missiles and an early-warning radar system; W84.1 billion on GPS-guided joint direct attack munitions (JDAM); and about W71.2 billion on GBU-24 laser-guided bombs.
Posted by: Steve White || 06/24/2009 00:00 || Comments || Link || E-Mail|| [6502 views] Top|| File under:
N. Korean leader hints at power succession
SEOUL, June 23 (Yonhap) -- North Korean leader Kim Jong-il has reportedly made public remarks indicating the reclusive dictator is in the midst of justifying his alleged plan to transfer power to his youngest son, Jong-un.

The Rodong Sinmun, the North's main newspaper published by the Workers' Party, on Tuesday quoted Kim as recently saying, "A revolutionary tradition created by our founding leader (Kim Il-sung) is the strong root of our party and its revolution. Our revolution has been successful because the blood of juche (self-reliance) has been inherited by successive generations."

The paper said Kim made the remark during his tour of one of the communist North's revolutionary sites in northern part of the country. The paper explained the remark by Kim apparently paves the road for North Korea to follow to carry on the tradition of revolution, but North Korea watchers in Seoul said the remark apparently suggests his wish for another father-to-son power transfer.
Posted by: Steve White || 06/24/2009 00:00 || Comments || Link || E-Mail|| [6463 views] Top|| File under:
Relatives of Nork ex-party big defect
SEOUL, June 23 (Yonhap) -- Three relatives of Hwang Jang-yop, a former North Korean Workers' Party secretary who defected to South Korea over a decade ago, fled the North last month and are now in a third country en route to the South, sources said Tuesday.

The defectors are members of Hwang's extended family, one of the sources who is also a North Korean defector and frequently communicates with defectors abroad, said on condition of anonymity.
Posted by: Steve White || 06/24/2009 00:00 || Comments || Link || E-Mail|| [6466 views] Top|| File under:
N. Korea blasts Japan for proposed law over cargo inspection
[Kyodo: Korea] North Korea on Tuesday blasted Japan for its moves to enact a new law aimed at enabling its coast guard to inspect North Korea cargo on the high seas. The moves are ""aimed to justify their war actions"" against North Korea, its official Korean Central News Agency reported.
Posted by: Fred || 06/24/2009 00:00 || Comments || Link || E-Mail|| [6462 views] Top|| File under:
Inspection of N. Korean vessels complex and sensitive issue: China
[Kyodo: Korea] China stressed Tuesday that any interception and inspection of North Korean vessels on the high seas should be based on ''sufficient evidence,'' and called on all parties to refrain from any action that could intensify an already tense situation.

Speaking at a regular press briefing, Chinese Foreign Ministry spokesman Qin Gang said the U.N. Security Council resolution calling on all 192 member states to carry out cargo inspections of North Korean vessels suspected of carrying nuclear or missile-related cargo is a ''complex and sensitive issue'' that should be based on ''reasonable grounds.''
Posted by: Fred || 06/24/2009 00:00 || Comments || Link || E-Mail|| [6474 views] Top|| File under:
Fifth Column
Hizb ut-Tahrir America Enters Public Stage
Hizb ut-Tahrir America (HTA)


A feeder organization to islamic jihad and terrorist groups


has indicated that it has transitioned from its covert status to a public phase of operations by issuing an announcement, signed in its own name, that it will host a conference in July 2009 to support the establishment of a Caliphate. The promotional video can be viewed on YouTube. The event, titled "The Fall of Capitalism and Rise of Islam," is scheduled for Sunday, July 19th, 2009, at the Aqsa School in Bridgeview, Illinois.

Bridgeview is a suburb of Chicago. Chicago has been a major hub of HTA's activities for the past ten years, approximately. According to information available on the internet, the Aqsa School is a private Islamic primary and secondary school. Although HTA's Khilafah conference will be held at the school, there is no public indication that the school, its staff, or its board members are directly involved with HTA.

Last fall, after HTA issued a leaflet in its own name calling for Muslims not to participate in the U.S. elections, I wrote a brief post on CTB about the possible transition of HTA to the second stage of its development. According to party doctrine, Hizb ut Tahrir (HT) implements its strategy in three stages--The first stage is the covert level of development in which members are recruited and trained. In the second stage, members promote the party's methods and objectives publicly in order to win the support of the Muslim population. The final stage is the establishment of an Islamic government and military, in order to carry HT's "message to the world."

Indeed, HTA's announcement that it will host the Khilafah conference in July indicates that the U.S.-based branch now perceives itself as solidly prepared to emerge from its covert status into the second stage. HTA has held Khilafah conferences, and other major conferences, in the past, but has only done so from behind fronts and covers.
Posted by: ed || 06/24/2009 07:14 || Comments || Link || E-Mail|| [6469 views] Top|| File under:
Great White North
Toronto 18 attack was to mimic 9/11
It was to be "the Battle of Toronto," a three-day bombing assault aimed at shutting the downtown core, crippling the economy and killing civilians.

Members of the so-called Toronto 18 would pack three U-Haul vans with explosives and park them at three locations: the Toronto Stock Exchange; the Front St. offices of Canada's spy agency; and a military base off Highway 401 between Toronto and Ottawa.

If they got their act together in time -- if they procured the necessary ammonium nitrate fertilizer and nitric acid -- maybe the bombings could begin on Sept. 11, 2006.

And if all went according to plan, they would wait three months and launch another attack on the Sears Building in Chicago or the United Nations building in New York City.

The destruction in Toronto would make London's 2005 subway bombings appear "very small." And, it would "screw" with the prime minister, government and military so much that they would pull Canada's troops from Afghanistan.

Those were some of the comments made by the alleged Number 2 guy of the bomb plot while speaking to undercover police agent Shaher Elsohemy in the months leading up to the mass arrests on June 2, 2006.

The remarks were contained in a "statement of uncontested facts" presented yesterday in a Brampton court on the first day of a sentencing hearing for Saad Khalid. The 22-year-old Mississauga man pleaded guilty to his role in the bomb plot, marking the first time a member of the group admitted to the existence of a bomb plot.

For the first time, more specific details of the plot surfaced -- such as the "Battle of Toronto" moniker, trying to coincide an attack with the Sept. 11 anniversary, the targeting of an Ontario armed forces base and the name of the agent who orchestrated the purchase of three tonnes of ammonium nitrate.

Based on the evidence read aloud by Crown prosecutor Croft Michaelson, Khalid was neither the alleged mastermind of the plot nor the Number 2 guy. But he clearly played a role. Khalid arranged for the rental of warehouse space in Newmarket, where they had planned to store the fertilizer, and he was tasked with receiving the delivery truck when it arrived.

A video played in court showed Khalid and a co-accused unloading a truck and carrying bags labelled "ammonium nitrate" into the warehouse. To avoid suspicion, they wore T-shirts with the words "Student Farmers" on them.

Before the two finished unloading the truck, police officers with guns drawn swooped in to arrest them.

A series of similarly dramatic arrests played out across the GTA that day, garnering international headlines of a homegrown terror cell.

Khalid was charged with knowingly participating in a terrorist group, receiving training for the purpose of enhancing the ability of a terrorist group and doing anything with "intent to cause an explosion of an explosive substance that was likely to cause serious bodily harm or death."

He pleaded guilty to the last count. The other counts likely will be withdrawn, said Khalid's lawyer Russell Silverstein.

Superior Court Justice Bruce Durno ordered a publication ban on the identities of Khalid's co-accused.

Since the arrests of the 14 adults and four youths, charges against seven have been stayed. A youth was convicted in the fall of belonging to a terror group.

Yesterday, the courtroom was largely filled with reporters and relatives of the accused -- many likely wondering what this plea means for their loved ones still behind bars and awaiting trial.

Central to the Crown's case are two alleged conspiracies: that some of the accused attended a terrorist training camp and some were involved in a bomb plot.

Court was told that Khalid attended a jihadist training camp in Washago, Ont., in December 2005.

By March 2006, the group's two alleged ringleaders -- one from Scarborough and the other from Mississauga -- had a falling-out. After the rift, the Mississauga leader is alleged to have developed the bomb plot. His Number 2 guy was the one who most often met with the agent.

The hearing continues tomorrow.

Posted by: Fred || 06/24/2009 00:00 || Comments || Link || E-Mail|| [6465 views] Top|| File under:
India-Pakistan
ISI may be hiding India's Most Wanted fugitive militant
Denying that Maulana Masood Azhar, the founder of the pro-Kashmir jehadi group, Jaish-e-Mohammad (JeM), has been arrested from the Sialkot city of Punjab, the Pakistani authorities have said his whereabouts are unknown and he might have fled to the trouble-ridden Waziristan region. But some intelligence officials believe that Masood Azhar, who had to be released by India following the hijacking of an Air India plane in 2000, could be living under the protection of the Inter-Services Intelligence in the garrison town of Rawalpindi which also houses the General Headquarters (GHQ) of the Pakistan Army and those of the ISI.

Following the June 17 arrest of five JeM activists from Punjab's Sialkot district, there were rumours that among them was Azhar, whom the Indian government wants extradited. But Pakistani intelligence sources say a consensus exists in the establishment that Masood Azhar should not be handed over to India under any circumstances. The sources said the official stance of the Pakistani government remains that Azhar had abandoned his Bahawalpur headquarters following the 26/11 Mumbai terrorist attacks and is still at large. However, some intelligence sources did not rule out the possibility of the JeM chief's moving to some ISI safe house in the garrison town of Rawalpindi, as had been the case with Maulana Fazlur Rehman Khalil, the ameer of the Harkatul Mujahideen, already renamed as Jamiatul Ansar,

The sources pointed out that earlier this month, the Indian government's efforts in the United Nations to place sanctions on Maulana Masood Azhar received a major setback, after London surprisingly joined hands with Beijing to block New Delhi's request for proscribing the JeM chief under the United Nations' Al-Qaeda and Taliban Sanctions resolution No 1267. The sources claimed that this would not have been possible had Britain and China not been persuaded by Pakistan government to do so. India had wanted Azhar to be included in the sanctions list just as the Jamaatul Daawa and its head Hafiz Mohammed Saeed along with other LeT operatives were proscribed after 26/11.

The Jaish-e-Mohammad (JeM) or "the Army of the Prophet Mohammad," is one of the deadliest militant groups operating from Pakistan and waging 'jehad' against the Indian security forces in Jammu & Kashmir. It was launched by Maulana Masood Azhar at the behest of the ISI in February 2000, shortly after he was released from an Indian jail, in exchange for hostages on board an Indian Airlines plane which was hijacked by five armed Kashmiri militants and taken to Kandahar in December 1999.

While resuming his activities in Pakistan almost immediately after his release, Maulana Masood Azhar announced the formation of his own militant group, Jaish-e-Mohammad, with the prime objective of fighting out the Indian security forces in Kashmir. Masood Azhar was the ideologue of another militant group, the Harkatul Ansar, which was banned in 1997 by the US State Department, due to its alleged link with Osama bin Laden. Therefore, the Jaish is ideologically an extension of the Harkatul Ansar which rechristened itself as Harkatul Mujahideen in 1998, a year after being banned.

In December 2008, almost a week after the 26/11 Mumbai terror attacks, the Pakistani authorities placed restrictions on the movement of Masood Azhar by confining him to his multi-storied concrete compound in the Model Town area of Bahawalpur. The action was taken in the wake of Indian government's demand to hand over three persons to Delhi --Masood Azhar, Dawood Ibrahim and Tiger Memon. India had sought their extradition by citing a 1989 agreement signed by Director General of the Central Bureau of Investigation and Director General of the Federal Investigation Agency which binds both the agencies to collaborate with each other to trace out the most wanted terrorists and criminals and hand them over to their respective counterpart. The Indian demand said that Masood Azhar was wanted for his alleged involvement in the 2001 attacks on the Indian parliament.

However, the Indian demand was followed by media reports that Masood Azhar has abandoned his Jaish headquarters in the Model Town area of Bahawalpur and temporarily shifted his base to the trouble-stricken South Waziristan region in the wake the mounting Indian pressure for his extradition. However, in the second week of April 2009, Masood Azhar was declared 'officially' missing from Pakistan.

A 13 January 2009 new report in Daily Times quoted official sources in Islamabad as having said that the Jaish chief has abandoned his headquarters in Bahawalpur and was missing now. Pakistani Interior Minister Rehman Malik officially declared that Masood Azhar and Dawood Ibrahim were not in Pakistan adding that Islamabad would not provide protection and refuge to any criminal. However, Indian External Affairs Minister Paranab Mukherjee ridiculed Pakistan for denying the 'obvious presence' of the Jaish chief, saying: "India had several times got different information from Pakistan on Masood Azhar and it was not unusual to hear such denials from Pakistani officials".
Posted by: Fred || 06/24/2009 00:00 || Comments || Link || E-Mail|| [6469 views] Top|| File under: Jaish-e-Mohammad
Baitullah -- feared Taliban warlord in army's sights
Tehreek-e-Taliban Pakistan (TTP) chief Baitullah Mehsud has a $5 million bounty on his head, but despite the rich reward, the fear he commands among tribesmen makes him an elusive foe.

The military is steeling for an assault into the Waziristan agencies along the Afghan border to hunt down the Al Qaeda-linked warlord blamed for the deaths of hundreds of people in terror attacks over two years. Analysts and security sources say infighting among his Mehsud tribe and Taliban factions may bring him down before the army manages to unseat him from his fiefdom in South Waziristan.

"Baitullah Mehsud is the top man in his own tribe... he must have around 15,000 to 20,000 hardcore elements or armed men under him," said Brigadier Mehmood Shah, political analyst and former security chief of the tribal belt. "People are scared of him, they are afraid of him. They are terrified but they don't like him," he added.

The army has vowed to go after Mehsud, but analysts say troops would face a tougher challenge than in Swat, with Mehsud's network entrenched and influential in the mountains after the years of failed peace deals.

Emerging rifts: However, splits are emerging among the once-cohesive tribal Taliban, with Mehsud's rivals accusing the commander of covertly working with India and the US. "Most people in the tribal belt consider Mehsud an enemy of Pakistan and an enemy of Islam," said Shah. "They believe they have lost a lot of tribal elders and innocent people because of him."
Posted by: Fred || 06/24/2009 00:00 || Comments || Link || E-Mail|| [6463 views] Top|| File under: TTP
Iraq
Bars boom as Iraqis dance the night away
[Al Arabiya Latest] There may be sectarian tension on the streets of Iraq but in the country's newly reopened nightclubs the tension dies as people gather to drink and dance the night away and mend ties with shout outs to different ethnic groups.

For one of Baghdad's elegant bars the fun kicks off at midnight when Sunni, Shiite and Kurdish youth flock to a night of fun, which until recently was banned by Saddam Hussein's government.

Club-goer, Sayyed Ali, moves between the tables to reach the stage where he throws money at the singer before he whispers something in her ear, the woman responds by shouting out a salute from the people of Nasiriyah to the people of Anbar.

Another person stands up and hails the Awakening Council, a coalition of tribes that maintain security in different parts of Iraq. As a third man salutes the people of the south, it becomes clear that this is the place where sectarian tension comes to die.

A favorite pastime
For the females dotted around the bar venturing out after midnight is in itself unusual but now they dance and freely mingle without a worry in the world.

"Senior police and army officers protect night clubs that were previously shut down under pressure from Islamists," one of the females clubbers said.


For a gratuity, of course ...

"Looks like the sons of the new officials are not different from their predecessors in the way like to spend their nights in Baghdad."

Under Hussein's government all bars and nightclubs were shut down as part of what was called the "Faith Campaign," said the bar owner, who also used to run a similar one in the 1980s.

"Our customers have always been sons of officers and officials," he said. "We give them a special welcome since they guarantee the safety of our investments as well as the rest of our customers."

He added that the sons of officers and officials, together with Hussein's son Odai, were also the first to violate the Faith Campaign in the 1990s. "However, officials feared for their sons and had to give in to pressure. Many of those sons settled later in neighboring countries in search of night life."
Posted by: Fred || 06/24/2009 00:00 || Comments || Link || E-Mail|| [6464 views] Top|| File under:
Israel-Palestine-Jordan
Barak authorizes construction of 300 new homes in West Bank
Defense Minister Ehud Barak has authorized the building of 300 new homes in the West Bank, defying U.S. calls for a halt to settlement growth.

Activists for Bimkom association, which works for justice and human rights in planning and knows a thing or two about the situation in the territories, have discovered that Barak recently authorized the Civil Administration to submit a plan for the construction of 300 housing units in the unauthorized outpost of Givat Habrecha, near the community of Talmon.

U.S. President Barack Obama has pressed Israel to halt settlement activity as part of a bid to revive peace talks between Israel and the Palestinians.
The new construction is located around 13 kilometers east of the Green Line, on the "Palestinian" side of the separation barrier. According to the Sasson Report, this outpost was built without government approval and without a master plan and damaged private Palestinian property.

The objections submitted by Bimkom (with the Al-Ghaniya village council) say the planned construction is on lands formerly declared "state lands" and the plan apparently is a bid to whitewash the illegal construction of 60 housing units that have already been put up and to allow the construction of another 240 housing units, public buildings and roads.

Bimkom argues that adjacent to the area of the plan on the ground, which even according to the Civil Administration is private Palestinian land, several permanent structures were put up by the residents. So far there have been wide-scale building violations at Givat Habrecha, including the paving of roads and the building of public structures and residential buildings - all without permits and contrary to the master plan defining the area as agricultural. In its objection to the plan the association argues that approving the construction would be tantamount to blessing the start of unmonitored construction in unauthorized outposts.

Half a million Jews live in settlement blocs and smaller outposts built in the West Bank and East Jerusalem, all territory captured by Israel in the 1967 Six Day War.
Posted by: Steve White || 06/24/2009 00:00 || Comments || Link || E-Mail|| [6476 views] Top|| File under:
Mossad chief kept on for another year to monitor Iran
Prime Minister Benjamin Netanyahu on Sunday extended the tenure of Mossad chief Meir Dagan for an eighth year, a testament to the spymaster's perceived success in waging shadow wars against Iran and its allies. Dagan, a former commando and retired general, took over Mossad in 2002 with what security sources described as a mandate to monitor and sabotage the Iranian nuclear program ahead of any decision by Israel to launch full-scale preemptive strikes.

The Mossad has also been credited with spotting an alleged Syrian nuclear reactor which Israel bombed in 2007, and with assassinating Islamist guerrillas such as Imad Moughniyah of Lebanon's Hezbollah militia, who was slain in Damascus in 2008.

"This is an excellent man who, at the head of an excellent team, has improved the country's capabilities," an aide to Netanyahu quoted him as telling the Israeli cabinet in its weekly session.

The son of Holocaust refugees, Dagan, 64, has spearheaded assessments that a nuclear-armed Iran would present a mortal threat to Israel. Iran - which denies seeking the bomb - could produce its first such warhead by 2014, Dagan said last week.

He also played down prospects of the current civil upheaval over Iran's disputed June 12 election leading to a change in government, but said Tehran could be persuaded to curb sensitive nuclear technologies if U.S.-led sanctions are intensified.

Failing that, Israel, which is widely assumed to have the Middle East's only nuclear arsenal, has hinted at a military option, though many analysts think Iranian sites are too dispersed and fortified for its air force to take on alone. That leaves covert action as a stop-gap countermeasure, something Israeli officials privately confirm is under way.


But don't tell anyone because it's covert ...

Western media reports have spoken of Mossad involvement in sabotage at Iranian nuclear facilities and sneak attacks on Iranian scientists and military personnel. Iranian media have reported the disruption of some suspected Israeli spy cells.

Mossad's purview is "human intelligence" - recruited agents with first-hand information about, and access to, enemy plans. Security sources say this has lent Dagan authority among Israeli decision-makers reluctant to design their Iran strategy around satellite pictures or electronic eavesdropping transcripts.

Mossad's headquarters, north of Tel Aviv, has almost doubled in size since 2002 - an indication of Dagan's budgetary clout.

"If there is one service that has brought us close to knowing what's really going on in Iran, it's Mossad," said a recently retired government official, who formerly had a top post in a rival Israeli spy agency.

Israel's military top brass and civilian defense chiefs generally serve for four years, with a traditional one-year extension. Dagan's tenure was extended twice before. He is now due to step down in 2010.
Posted by: Steve White || 06/24/2009 00:00 || Comments || Link || E-Mail|| [6458 views] Top|| File under:
Science & Technology
V-22 Osprey heads to Afghanistan
WASHINGTON -- In the fall, the first squadron of Marines finally will fly V-22 Ospreys into the mountains of Afghanistan, months behind schedule and despite shortcomings that make some in Congress worry whether the hybrid aircraft can do the job for which it was intended.

The aircraft, which takes off and lands like a helicopter but flies like a plane, has numerous problems. Among them: Marines can't fast-rope out the side door to land in hot zones. It can't land without power -- a key maneuver called autorotation that saved thousands of lives in Vietnam -- without danger of flipping into its own downwash. It isn't capable of maneuvering in combat conditions.

The aircraft also continues to struggle with reliability issues that made its mission capability far below expectations during three tours in Iraq and left Marines cannibalizing other Ospreys for spare parts, despite a price tag that's climbed to $121 million apiece.

Rep. Edolphus Towns, a New York Democrat, said at a hearing Tuesday that it was time to end the program. Towns is the chairman of the House Committee on Oversight and Government Reform, which has been investigating the cost overruns and mechanical problems of the Osprey.

"It can't be used in hot weather. It can't be used in cold weather. It can't be used in sand," Towns said. "The list of what the Osprey can't do is longer than what it can do."

The Government Accountability Office, a nonpartisan congressional agency that audits federal programs, reviewed the aircraft's Iraq mission reports, interviewed pilots and concluded last month that the Marines ought to revisit the Osprey and look for alternatives.

At the congressional hearing Tuesday, the Marine Corps said it saw no reason to re-evaluate the struggling V-22 program and its squadrons, most of which are based at the Marine Corps Air Station at New River in North Carolina.

Lt. Gen. George J. Trautman III, the Marines' deputy commandant for aviation, said the Osprey was successfully flying high, far and fast across Iraq, carrying troops above the danger of small-arms fire and shrinking the battlefield. In Afghanistan, Trautman said, "this aircraft will not just be a nice new capability. It will be a crucial, capable necessity that wins battles and saves lives."

The V-22 Osprey, decades in development, was designed to replace helicopters that can date to the Vietnam War era. Military leaders wanted a nimble aircraft that offered distance and speed in addition to a helicopter's agility.

The Osprey has been plagued with problems, however. Twenty-six Marines and four civilians have been killed in Osprey crashes since the 1990s. As defense secretary under President George H.W. Bush , Dick Cheney tried repeatedly to kill the program.

There were problems mounting a gun on the front of the Osprey. It couldn't fly well at altitudes above 8,000 feet or in extreme heat.

NASA experts told the Marines years ago that the aircraft had great difficulty landing on aircraft carriers in the rolling open seas.

"The U.S. Marine Corps leadership has shown little or no concern over this issue," A.R. Rivolo, an aviation expert and critic of the Osprey, testified Tuesday. "I believe this is reprehensible. It's a stand the Marine Corps leadership should never have taken."

With the 30-year program projected to cost nearly $75 billion, the GAO recommended a new analysis of the military's needs. It found that in Iraq, the aircraft was capable of conducting missions less than two-thirds of the time because of weather obstacles or breakdowns.

Rep. Elijah Cummings, a Maryland Democrat, asked why the military keeps defending the V-22 program rather than looking for ways to repair it.

"The reason we're defending the program is because this airplane will save lives," Trautman answered. "It's already demonstrated it's saving lives."

In Iraq, the Osprey has served largely as a VIP shuttle and troop transport. It ferried Sen. John McCain , R- Ariz., and then-Sen. Barack Obama across Iraq last fall during the presidential campaign.

"The Osprey can complete missions assigned in low-threat environments," testified Michael Sullivan of the GAO. He was less confident about high-threat environments.

Col. Karsten Heckl, the commander of Marine Medium Tiltrotor Squadron 162 from New River, testified that he'd never had problems finishing missions and that he'd accompanied troops on raids into dangerous parts of the country. "I'd fly this airplane in any environment," Heckl said.

Trautman told Rep. Darrell Issa of California, the panel's top Republican, that if the Marines had had the Osprey during the Iranian hostage crisis in 1980, they could have rescued the hostages from the U.S. Embassy in Tehran. "It would've been a successful mission, and we probably wouldn't have been where we are with Iran today," Trautman said.

For now, Trautman said, the Marines are focusing on getting Ospreys to Afghanistan. Just last week, a squadron of V-22s from North Carolina left the United States aboard the USS Bataan.

By September, Ospreys will have new, belly-mounted guns.

"The Afghanistan environment will be, I think, similar to the Iraq environment, which is a low to medium threat," Trautman said. "In that environment, I think the Osprey will be just as effective as it has been in Iraq."
Posted by: GolfBravoUSMC || 06/24/2009 14:32 || Comments || Link || E-Mail|| [6475 views] Top|| File under:
Syria-Lebanon-Iran
Iranian diplomats disinvited fail to RSVP for July 4 hot dog parties
Stephen Dinan, Washington Times

The White House has rescinded the invitations to Iranian diplomats to attend July 4 celebrations at U.S. embassies around the world.

White House press secretary Robert Gibbs said nobody from Iran RSVPed to come, and at this point, the invitations are no longer valid. "Given the events of the past many days, those invitations will no longer be extended," Mr. Gibbs said.



"No hot dogs for you!"
Posted by: Mike || 06/24/2009 15:59 || Comments || Link || E-Mail|| [6492 views] Top|| File under:
The One Contacted the Mullahs Prior to Election
Prior to this month's disputed presidential election in Iran, the Obama administration sent a letter to the country's supreme leader, Ayatollah Ali Khamenei, calling for an improvement in relations, according to interviews and the leader himself.

Ayatollah Khamenei confirmed the letter toward the end of a lengthy sermon last week, in which he accused the United States of fomenting protests in his country in the aftermath of the disputed June 12 presidential election.

U.S. officials declined to discuss the letter on Tuesday, a day in which President Obama gave his strongest condemnation yet of the Iranian crackdown against protesters.

An Iranian with knowledge of the overture, however, told The Washington Times that the letter was sent between May 4 and May 10 and laid out the prospect of "cooperation in regional and bilateral relations" and a resolution of the dispute over Iran's nuclear program.


Not sure why this is a big deal, but it is reported as an "Exclusive" in the Washington Times, DC's 'other' newspaper.



Posted by: Bobby || 06/24/2009 06:26 || Comments || Link || E-Mail|| [6465 views] Top|| File under:
U.S. to return ambassador to Syria after 4-year absence
President Obama has decided to return a U.S. ambassador to Syria after an absence of more than four years, marking a significant step toward engaging an influential Arab nation long at odds with the United States.

The acting assistant secretary of state for Near Eastern affairs, Jeffrey D. Feltman, informed Syria's ambassador to Washington, Imad Mustafa, tonight of Obama's intention, according to a senior administration official who spoke on the condition of anonymity because the decision had yet to be made public. By returning a senior U.S. envoy to Damascus, the Syrian capital, the Obama administration is seeking to carve out a far larger role for the United States in the region as the president works to rehabilitate U.S. relations with the Islamic world and the Arab Middle East.

The Bush administration withdrew its ambassador in February 2005 to protest the assassination of former Lebanese Prime Minister Rafiq al-Hariri. Syrian intelligence officials are suspected of being behind the bombing in Beirut that killed him, a claim Syrian President Bashar al-Assad has long rejected.

The loss of U.S. diplomatic leverage in the region -- because of opposition among many Arabs to the Iraq war and a perceived U.S. favoritism toward Israel -- has left a vacuum in recent years filled in large part by Iran. The decision to return the ambassador to Syria, senior administration officials said, represents the restoration of a sustained U.S. diplomatic presence in a secular Arab country central to many U.S. interests in the region. "It did not make any sense to us not to be able to speak with an authoritative voice in Damascus," the senior administration official said. "It was our assessment that total disengagement has not served our interests."

"We're determined to engage in a comprehensive way in the region," the official said. "This is an important step we are taking as part of that strategy." The official said the administration tonight also informed the ambassadors of other countries in the region, including Israel.
Posted by: ryuge || 06/24/2009 05:39 || Comments || Link || E-Mail|| [6483 views] Top|| File under:
Iran sets date to swear at in Ahmadinejad
TEHRAN: After winning a landslide victory in Iran's closely-contested and disputed 10th presidential election, Mahmoud Ahmadinejad will be sworn in before parliament between July 26 and August 19.

On Tuesday, parliament's board of directors set July 26 to August 19 as the period for the president's swearing-in and the introduction of the new cabinet, Iranian media reported.

Parliamentary deputies will also review the credentials of the proposed ministers during the same period.

Iran's Interior Ministry declared President Mahmoud Ahmadinejad as the winner of the June 12th election with almost two-thirds of the vote.

The defeated candidates, Mir-Hossein Mousavi, Mehdi Karroubi and Mohsen Rezaei, have cried foul once the results were announced and reported over 600 irregularities in the electoral process to the Guardian Council.

However, the council which is tasked with supervising the elections ruled out the possibility of nullifying the presidential election, saying there has been no record of any major irregularity.

Abbas-Ali Kadkhodaei, the spokesman of the council, said late on Monday that most of the complaints reported irregularities before the election, and not during or after the vote.
Posted by: Seafarious || 06/24/2009 02:28 || Comments || Link || E-Mail|| [6464 views] Top|| File under:
Iran's clerics considering removal of Khamenei and Ahmadinejad
Iran's clerical establishment is considering scrapping the position of the Supreme Leader, currently held by Ayatollah Khamenei and forcing out President Ahmadinejad according to reports.

The country's Expediency Council and the Assembly of Experts is reported to be considering the formation of a collective leadership to replace the position of supreme leader, according to Al Arabiya, citing sources in the holy city of Qom.

Both groups are headed by former Iranian president Akbar Hashemi Rafsanjani, a key rival to Ayatollah Khamenei and a strong supporter of defeated presidential candidate Mir Hossein Mousavi.

On Saturday five members of Rafsanjani's family were arrested for taking part in demonstrations against the controversial re-election of President Ahmadinejad. They have subsequently been released.

The Assembly of Experts, a body of Islamic clerics, is responsible for overseeing the Supreme Leader and can even remove the Supreme Leader should they decide to. The Expediency Council is responsible for mediating disputes between the parliament elected by the people and the unelected Guardian Council.

Members of the Assembly of Experts are reported to be considering making changes to the Iranian system of government that would be the biggest since Ayatollah Khomeini set up the Islamic system in the revolution of 1979, by removing the position of the supreme leader.

Secret meetings are said to have taken place in Qom and included a representative of Ayatollah Ali al-Sistani, the most prominent Shiite leader in Iraq.

Clerical leaders are also said to be considering forcing the resignation of President Mahmoud Ahmadinejad following over a week of unrest since he was elected in what senior opposition leaders claim was a fraudulent election.
Posted by: Anonymoose || 06/24/2009 00:57 || Comments || Link || E-Mail|| [6461 views] Top|| File under: Govt of Iran
Iran's oil min likely to keep job, deputy sacked
Iran's oil minister Gholamhossein Nozari was likely to keep his job in any new cabinet formed by President Mahmoud Ahmadinejad, Iranian industry sources said on Tuesday.

The world's fifth-largest oil exporter has seen the worst unrest in 30 years after a disputed presidential election earlier this month. Deputy oil minister Akbar Torkan was replaced on Monday. Sources said he was sacked for political reasons.

Nozari is not politically affiliated to Torkan and there were no signs the minister would follow the deputy, sources said.

"I don't think the president would want to replace Nozari," one said, speaking on condition of anonymity. "The president had lots of problems initially getting parliament to accept his choice for oil minister. I don't think he'll want any problems like that now."

Ahmadinejad appointed Nozari, a technocrat, to the job in 2007, in what was seen at the time as a presidential move to exert more control over the strategic ministry.

After coming to power in 2005, Ahmadinejad struggled to fill the oil portfolio. Parliament rejected his first three candidates for the oil ministry before accepting fourth-choice Kazem Vaziri-Hamaneh. He later sacked Vaziri-Hamaneh in favour of Nozari.

While Ahmadinejad has sought to increase control over the oil ministry, final say on all major policy matters in Iran lies with Supreme Leader Ayatollah Ali Khamenei.

Ahmadinejad has until August 18 to form a new cabinet. Each minister must be approved by parliament.
Posted by: Fred || 06/24/2009 00:00 || Comments || Link || E-Mail|| [6485 views] Top|| File under: Govt of Iran
Iran ex-monarchs son asks Israel to back rioters
[Iran Press TV Latest] The ousted Shah of Iran Mohammad-Reza Pahlavi's son urges Israel to support post-election riots in Iran to bring down the government of Tehran.

Reza Pahlavi, who is seen as a promising figure in pushing for a change of the government in Iran, told Maariv that Israel should back up recently sparked riots in Iran following the re-election of Mahmoud Ahmadinejad as the next president of the country.

The very existence of the ruling government in Iran could lead to a nuclear Holocaust, the former crown prince said but warned against an Israeli attack on the country. He said that any military attack against Tehran could prompt the Iranians to stand by the government instead and therefore it would shatter hopes of any resumption of ties between Iran and Israel.

Iran and Israel had close ties before the 1979 Islamic Revolution overthrew the US-backed monarchy in Iran. The two cut off all relations following the revolution with Iran refusing to recognize Israel as a state.

Iranian Foreign Minister Manouchehr Mottaki and the Foreign Ministry Spokesman Hassan Qashqavi criticized certain Western countries for their meddling in the country's internal affairs. Iranian officials have blamed US and British media outlets for the recent post-election turmoil across the country.

"Voice of America (VOA) and the British Broadcasting Corporation (BBC) are state-funded channels and not privately-run. Their budgets are ratified in the US Congress, as well as the British Parliament. The two channels serve as mouthpieces of their respective governments," Qashqavi stated on Saturday.
Posted by: Fred || 06/24/2009 00:00 || Comments || Link || E-Mail|| [6480 views] Top|| File under: Govt of Iran
Who's in the News
47
[untagged]
13
Govt of Iran
4
TTP
3
Taliban
2
al-Qaeda in Pakistan
2
al-Qaeda in North Africa
2
al-Qaeda
1
IRGC
1
Lashkar e-Taiba
1
Jaish-e-Mohammad
1
Hamas
1
Govt of Pakistan
1
Islamic Movement of Uzbekistan
Bookmark
E-Mail Me
The Classics
The O Club
Rantburg Store
The Bloids
The Never-ending Story
Thugburg
Gulf War I
The Way We Were
Bio
Merry-Go-Blog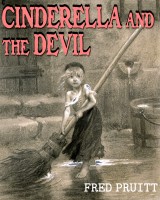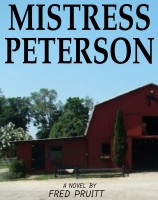 On Sale now!


A multi-volume chronology and reference guide set detailing three years of the Mexican Drug War between 2010 and 2012.

Rantburg.com and borderlandbeat.com correspondent and author Chris Covert presents his first non-fiction work detailing the drug and gang related violence in Mexico.

Chris gives us Mexican press dispatches of drug and gang war violence over three years, presented in a multi volume set intended to chronicle the death, violence and mayhem which has dominated Mexico for six years.
Click here for more information


Meet the Mods
In no particular order...


Steve White
Seafarious
Pappy
lotp
Scooter McGruder
john frum
tu3031
badanov
sherry
ryuge
GolfBravoUSMC
Bright Pebbles
trailing wife
Gloria
Fred
Besoeker
Glenmore
Frank G
3dc
Skidmark
Alaska Paul



Better than the average link...



Rantburg was assembled from recycled algorithms in the United States of America. No trees were destroyed in the production of this weblog. We did hurt some, though. Sorry.
44.200.175.255

Help keep the Burg running! Paypal: