Afghanistan
Mullah Omar reasserts control of Taliban
Mullah Omar is reasserting direct control over insurgency in Afghanistan, ordering attacks and shuffling field commanders, United States officials say.

Until recently, a Wall Street Journal report says, the ground-level conduct of the fight against the United States-led coalition was left to local commanders. Omar, who heads the Taliban shura, has typically focused on choosing leaders and giving strategic advice.

Since the start of the year, however, he has ordered a spate of suicide bombings and assassinations. US officials believe that the effort by the Taliban leadership council to re-establish direct control over the fighters marks a significant new stage in the war in Afghanistan.


Let's see... how long was it in Iraq after al Qaeda started serving sheikh's sons up as dinner casserole that the Iraqi Sunnis formed the Sons of Iraq to run them out of the country? Go, Mullah Omar, go! Do your worst!
Posted by: Fred || 06/23/2009 00:00 || Comments || Link || E-Mail|| [6462 views] Top|| File under: Taliban
Africa Subsaharan
Kenya vets sue Britain over 'torture'
Pity Barry's Granddad is enjoying his 72 tear old virgin otherwise he might have been able to line up for some loot.

FIVE elderly Kenyans have launched a legal bid to win compensation from Britain over claims they were tortured and unlawfully imprisoned during colonial rule half a century ago.

The veterans of the Mau Mau revolt, which led to a series of bloody clashes between Kenyan nationalists and British forces throughout the 1950s, left Kenya for the first time in their lives to take legal action in person in London.

The three men and two women are also hoping to shake off the label of terrorists given them by their British rulers, and want to be seen as freedom fighters who helped liberate their country from the shackles of colonialism. "Many Mau Mau were beaten and tortured and many were killed. This case is about bringing all those issues before the British courts to say what we did was so wrong back in the 1950s," said Martyn Day, one of their lawyers. "They have lived under a shadow in Kenya, a shadow which started with the British regime and effectively continued for many, many years."

Mr Day said the compensation bid had "a good chance of success".

The women veterans, Jane Muthoni Mara and Susan Ngondi, said they were sexually abused and suffered horrific mutilation.

One of the men, Paulo Nzili, said he had been arrested by British forces, who castrated him using pliers in 1954. He survived severe beatings that killed many other Mau Mau. "I would be very happy if we succeed in this case," the frail 81-year-old said after a press conference to launch the legal bid. "But the most important thing for me is to be recognised as a freedom fighter, as a liberator."

An estimated 160,000 people were detained and forced into camps by the British during what was known as the Mau Mau uprising.

Another veteran, Wambugu Wa Nyingi, said: "At one camp, called Hola, they had locked us up in an isolated space. There were 12 of us and they killed 11 and I was the only survivor."
Pity Barry's Granddad is enjoying his 72 year old virgin, otherwise he might have been able to line up for some loot.
John Nottingham, a former British colonial official in Kenya who refused to carry out the torture orders, has helped the veterans bring their case by studying British government documents. "I feel very emotionally affected by what is happening this morning," he said. "It has taken a long time for what happened in Kenya in those 10 years of the Emergency for anything to be done about it all.
Posted by: tipper || 06/23/2009 16:39 || Comments || Link || E-Mail|| [6484 views] Top|| File under:
Arabia
Bahrain blocks paper after Ahmadinejad slur
[Al Arabiya Latest] Bahrain shut down its oldest daily newspaper for "violating the country's press code," the official news agency reported Monday, a day after the paper published a report that suggested Iranian President Mahmoud Ahmadinejad was Jewish.


Gentlemen do not accuse other gentlemen of being *shhhh* Juices.

The paper, Akhbar Al-Khaleej, or "Gulf News," was shut down as it was about to to print late Sunday night and is to remain shut until further notice, a note on the paper's website explained.

The official BNA news agency carried the same notice but did not elaborate on the nature of the violation and the reasons behind the abrupt closure were unclear.

The AFP news agency reported that staff at the newspaper said the action followed the publication on Sunday of an article on Iran in which a female member of Bahrain's Consultative Council, Samira Rajab, came down hard on the Iranian government and suggested that Ahmadinejad was Jewish. "Islamic Republic -- Popular Fury," an opinion piece by Rajab, was a harsh critique of the current events taking place in Iran, which is facing the worst unrest since the 1979 revolution due to disputed election results, and discussed a live debate that took place between the incumbent and his reformist challenger Mehdi Karroubi.

Rajab wrote: "In a televised live debate between Mehdi Karroubi and Ahmadinejad, Karroubi took a jab at Ahmadinejad's origins and said 'my full name is Mehdi so and so Karroubi' so what is your full name?'"

Rajab went on to write that Ahmadinejad stated his name but failed to mention his "real" surname "which all Iranians know to be Jewish and that is what Karroubi was trying to get at."


Goldstein. I knew it all along.


The question of Ahmadinejad's origins have been raised before by the son of one of the republic's conservative Ayatollahs, Mehdi Khazali, who wrote on his website that the president had changed his family name from the originally Jewish name Saborjhian.


Right. Levi or Cohen?

Lots of converts to Islam over the centuries who'd been born Jewish, Christian or whatever. Mr. Karroubi sounds like a Spanish grandee claiming only Christians in his bloodline back to the year dot.

British newspaper the Guardian also reported that this family had changed its name for "a mixture of religious and economic reasons."


But the Guardian's British readers are not supposed to care about such things, so why on Earth would the Guardian's reporter and editor choose to include that information?
Posted by: Fred || 06/23/2009 00:00 || Comments || Link || E-Mail|| [6462 views] Top|| File under: Govt of Iran
Caucasus/Russia/Central Asia
US & Kyrgyzstan agree on base: rent will triple
I bet none of you could see that coming!


The United States made a deal Tuesday allowing it to continue using a Central Asian air base that is crucial to the U.S. mission in Afghanistan, after agreeing to triple the rent it pays.

The former Soviet republic of Kyrgyzstan in February had ordered the U.S. forces out, a decision some observers said may have been made under pressure from Russia, which is strongly opposed to a U.S. military presence so close to its borders. Russia also has a base in Kyrgyzstan.

Under the new deal, the U.S. will pay $60 million in annual rent, up from the current $17.4 million for use of the Manas air base, which is an increasingly important operations hub.
Posted by: Frozen Al || 06/23/2009 12:36 || Comments || Link || E-Mail|| [6478 views] Top|| File under:
US, Russia start new round of talks on reducing nukes
The United States and Russia have started a new round of talks to renew an expiring nuclear arsenal reduction treaty, a US spokesman said Monday.

The US and Russia are in Geneva, Switzerland, for the next three-days for a second round of talks, on renewing the Strategic Arms Reductions Treaty (START), set to expire in December, State Deparmtent spokesman Ian Kelly confirmed at a daily press briefing.



Delegations will be discussing a variety of issues including Russian President Dmitry Medvedev's offer to draw down its nuclear warheads, if the US does not build a proposed missile defense shield in Poland.


Both sides are talking "specific numbers" on scaling back on their weapons stockpile, according to Kelly, who did not offer the exact figures being negotiated, but said, "We do want to have a significant reduction".

Delegations from both countries will be discussing a variety of issues related to the START follow-on treaty, Kelly said including Russian President Dmitry Medvedev's offer to draw down its nuclear warheads, if the US does not build a proposed missile defense shield in Poland.

Kelly said both issues "should be dealt with independently. They are two different issues". "We've made no final decisions regarding basing missile defense in Europe, which will be based on an assessment of the threat to the US and its allies," Kelly added "If that threat disperses, that will affect our decision on the need to move forward with missile defense".

President Barack Obama and President Medvedev agreed, at a meeting in London in April, to start negotiations on a new comprehensive agreement to reduce arms, "and that the US and Russia would seek to record, in the new agreement, levels of reductions that would be lower than in the Moscow Treaty, " Kelly said.
Posted by: Seafarious || 06/23/2009 00:00 || Comments || Link || E-Mail|| [6464 views] Top|| File under:
Russia sez unrest in Iran "internal affair"
Russia said Monday it respected the choice of the Iranian people in selecting a president and considered the unrest taking place in the Islamic Republic an "internal affair.

"What is happening in Iran which is related to the Presidential Elections is an internal affair," the foreign ministry said in a statement. Russia called for addressing internal disputes in line with the Iranian constitution and legislations.


Nice that Russia won't be interfering the way they did in Georgia, not to mention their meddling in the economies and politics of Russia's entire "near abroad".
Posted by: Seafarious || 06/23/2009 00:00 || Comments || Link || E-Mail|| [6460 views] Top|| File under:
China-Japan-Koreas
Kim Jong-un 'Acting as Proxy for Kim Jong-il'
North Korean heir apparent Kim Jong-un works as acting chairman of the National Defense Commission to support his ailing father Kim Jong-il, the Mainichi Shimbun said Saturday. Quoting sources close to the North Korean regime, the Japanese daily said the leader's youngest son (26) is assisting his father although the position is not an official title.

The paper quoted an official close to the North Korean leadership as saying this means Kim junior would immediately assume the commission chairmanship, effectively the most powerful post in the land, if Kim dies, although he has a position neither in the Workers Party nor at the Ministry of People's Armed Forces.

Early this year, the General Political Department of the People's Army distributed an internal document saying Kim junior had been chosen as the heir apparent. The Ministry of People's Armed Forces and the Ministry of Public Security then led the efforts to establish the succession, and a new term "under the system of Kim Jong-un's leadership" is currently in use, the daily added.
Posted by: Steve White || 06/23/2009 00:00 || Comments || Link || E-Mail|| [6463 views] Top|| File under:
S. Korean envoy heads to Russia for consultations on N. Korea
SEOUL, June 23 (Yonhap) -- South Korea's chief nuclear negotiator left for Moscow on Tuesday for discussions with his Russian counterpart on North Korea, as regional powers attempt to present a united front in pushing Pyongyang back to the bargaining table.

"To be discussed are the issue of implementing the U.N. Security Council resolution (adopted after its nuclear test) and various ways to resume dialogue with North Korea," Wi Sung-lac said shortly before departure.

He added Seoul's push for a five-way meeting with the U.S., China, Russia, and Japan is also among the agenda items for his meeting Wednesday with Alexei Borodavkin, head of Russia's delegation to the six-nation talks on the North's nuclear program.

Officials here say the ASEAN Regional Forum (ARF) to be held next month in Phuket, Thailand, could provide a chance for such an event. U.S. Secretary of State Hillary Clinton and her counterparts from South Korea, China, Russia, and Japan plan to attend the ARF. It is unclear whether the North's Foreign Minister Pak Ui-chun will attend.

Russia has formally expressed support for a five-way session. "Russia supports five-way consultations to decide additional measures to deal with the current crisis," Russia's foreign ministry said in a statement on Monday.

But China, the host of the six-party talks, is still unresponsive. As North Korea's closest traditional ally, Beijing is reportedly reluctant to join a five-way meeting without Pyongyang.

Wi said South Korean and Chinese officials have been consulting on the matter by phone and through diplomatic channels. Asked about China's latest response, he only said "We will have to wait and see."
Posted by: Steve White || 06/23/2009 00:00 || Comments || Link || E-Mail|| [6466 views] Top|| File under:
Two Koreas fail to agree on future of joint project
SEOUL (AFP) – North and South Korea failed to reach agreement in talks Friday on the fate of a joint industrial estate which is their last remaining reconciliation project, officials said.

The South insisted it cannot accept demands for hundreds of millions of dollars in extra payments for the Kaesong estate just north of the heavily-fortified border, Seoul's unification ministry said. The North refused to discuss the fate of a South Korean employee it has detained since March 30, it said. "The two sides repeated their positions on key issues but there was no agreement," a ministry spokesman told AFP.

The estate's future has become increasingly uncertain as North-South relations have worsened and the North's nuclear standoff with the outside world has intensified.

The North's delegation denounced agreements reached at a US-South Korea summit earlier in the week, Yonhap news agency reported. However the two sides at the meeting in Kaesong agreed to meet again on July 2 and the North offered to ease curbs on cross-border traffic, the spokesman said.

The South proposed a joint survey of industrial estates in third countries as part of efforts to turn Kaesong into an internationally viable operation.

The communist state last week stunned Seoul by demanding a wage rise for its 40,000 workers at Kaesong to 300 dollars per month from around 75 dollars currently. It also demanded an increase in rent for the Seoul-funded estate to 500 million dollars, compared with the current 16 million dollars for a 50-year contract.


So not just slave labor, but expensive slave labor ...

The South is pressing for the release of the employee detained for "slandering" the North's political system and allegedly trying to incite a local female worker to defect. "We strongly urged the release of the detained worker and demanded access to him," delegation chief Kim Young-Tak said, according to Yonhap.

"But the North's delegation only said there was no problem with him and told us to convey its word to Mr. Yu's family."

Unification Minister Hyun In-Taek acknowledged the venture is at a critical stage. "One step you take and one stone you lay in today's talks will be crucial to inter-Korean relations," he told the South's delegation before its departure in the morning.

Representatives of the 106 South Korean firms at Kaesong, and President Lee, have rejected what they describe as excessive financial demands.

"If Kaesong shuts down, 40,000 North Koreans would lose jobs," Lee said in Washington Tuesday. "This is why the North must stop making excessive demands, for its own interest."

The impoverished communist North received 26 million dollars last year in wage payments. Yet some analysts say it may be willing to forgo the cash because it fears the effects of exposing its workers to the South Korean lifestyle.
Posted by: Steve White || 06/23/2009 00:00 || Comments || Link || E-Mail|| [6467 views] Top|| File under:
N. Korea renews navigation ban in Sea of Japan for military drill
[Kyodo: Korea] North Korea has issued another navigation restriction for vessels passing through waters off its eastern coast in the Sea of Japan over a self-claimed military exercise, the Japan Coast Guard said Monday. According to the coast guard, which was notified of the ban by Pyongyang via e-mail the same day, the new ban covers an area about 450 kilometers in length and 110 km wide along the coast of Wonsan from June 25 until July 10 between 8 a.m. and 8 p.m. Japan time.
Posted by: Fred || 06/23/2009 00:00 || Comments || Link || E-Mail|| [6470 views] Top|| File under:
U.S. fully prepared for any N. Korea threat, Obama says
[Kyodo: Korea] The United States is bracing itself for any threat from North Korea, including a possible launch by the reclusive state of a long-range missile toward Hawaii, President Barack Obama has said. ""This administration -- and our military -- is fully prepared for any contingencies,"" he said in a soon-to-be-aired interview with CBS News.
Posted by: Fred || 06/23/2009 00:00 || Comments || Link || E-Mail|| [6481 views] Top|| File under:
Europe
Sarkozy says burqas are 'not welcome' in France
President Nicolas Sarkozy lashed out Monday at the practice of wearing the Muslim burqa, insisting the full-body religious gown is a sign of the "debasement" of women and that it won't be welcome in France.

The French leader expressed support for a recent call by dozens of legislators to create a parliamentary commission to study a small but growing trend of wearing the full-body garment in France.

In the first presidential address in 136 years to a joint session of France's two houses of parliament, Sarkozy laid out his support for a ban even before the panel has been approved--braving critics who fear the issue is a marginal one and could stigmatize Muslims in France.

"In our country, we cannot accept that women be prisoners behind a screen, cut off from all social life, deprived of all identity," Sarkozy said to extended applause in a speech at the Chateau of Versailles southwest of Paris.

"The burqa is not a religious sign, it's a sign of subservience, a sign of debasement--I want to say it solemnly," he said. "It will not be welcome on the territory of the French Republic."

In France, the terms "burqa" and "niqab" often are used interchangeably. The former refers to a full-body covering worn largely in Afghanistan with only a mesh screen over the eyes, whereas the latter is a full-body veil, often in black, with slits for the eyes.
Posted by: Fred || 06/23/2009 00:00 || Comments || Link || E-Mail|| [6464 views] Top|| File under: Global Jihad
Home Front: WoT
State Department still plans to invite Iranian diplomats to the embassy for hot dogs on July 4
QUESTION: This isn't a frivolous question, really. Do you think it's still appropriate to have Iranians come to these July 4th parties under the circumstances? I mean, is there any thought being given to like, rescinding invitations?

MR. KELLY: No, there's no thought to rescinding the invitations to Iranian diplomats.

QUESTION: It's appropriate to have a social dialogue with them if they come?

MR. KELLY: Well, we have made a strategic decision to engage on a number of fronts with Iran, and we tried many years of isolation and we're pursuing a different path now.

QUESTION: Have they said yes?

QUESTION: The President keeps saying that --

MR. KELLY: I don't know, Arshad.


Unlikely that any of Neda's friends and relatives would get the same diplomatic courtesy.
Posted by: Mike || 06/23/2009 10:03 || Comments || Link || E-Mail|| [6465 views] Top|| File under:
US judges can order removal of Muslim veil
[Al Arabiya Latest] Judges in the United States can now order a veiled woman witness to remove her face covering to testify in court, according to a new court ruling issued last week that has human rights groups worried about potential discrimination against veiled Muslim women.

In a majority 5-2 vote, Michigan's Supreme Court ruled that judges should "exercise reasonable control" over the appearances of witnesses to judge their body language and facial expressions and to ensure proper identification.

The new ruling was passed following the 2006 Hamtramck case, in which Ginnah Mohammad, a Detroit Muslim woman who wore the full face veil known as the niqab, refused to testify in court after Judge Paul Paruk asked her to remove her facial covering in order to determine whether she spoke the truth.

Mohammed sued Paruk in federal court and her case was dismissed. The Michigan Judges Association and Michigan District Judges Association then requested a court ruling giving judges authority over a witness's attire.
Posted by: Fred || 06/23/2009 00:00 || Comments || Link || E-Mail|| [6462 views] Top|| File under: Global Jihad
India-Pakistan
Military operation in Swat enters 'final phase': ISPR
[Geo News] Security forces are in the final phase of eliminating terrorists' hideouts and camps in Swat, Director General ISPR Maj. Gen. Athar Abbas said Monday.


I wonder if the CIA guys agree with that assessment.

Talking to newsmen, the DG ISPR said in the north Bhia valley the last stronghold of terrorists has been fully secured and in the west, area of Shamozai is being cleared. Meanwhile search operations are continuing in the secured areas to ensure that areas are safe for the return of IDPs, he added.

On the occasion, he displayed a map which, he said, shows the overall state of secured areas.

He said so far 1592 terrorists have been killed and showed photographs of a few for media's information.

He said during search and cordon operation security forces neutralized a number of IEDs and destroyed number of small and big tunnels, while 22 terrorists were killed and 5 were apprehended in Malakand.

Fourteen terrorists were killed by security forces during link up operation at Shamozai Bridge, while 8 large size IEDs planted by terrorists were also neutralized.

Security forces successfully secured Biha valley, and also cleared Bartana South of Chuprial.

Three small size tunnels were destroyed at Loi Namal.

Local Jirga handed over a terrorist to security forces at Behrain, while 4 other terrorists were apprehended at Wanai Bridge, Shalkosar, Bashkhela and Drushkhela.

Yesterday in Upper Dir, during an encounter of Lashkar with terrorists, 8 terrorists were killed, 1 got injured and 1 ran away.

Security forces are carrying out search and cordon operation in Charmang Tehsil of Bajur to flush out the terrorists from the area.
Posted by: Fred || 06/23/2009 00:00 || Comments || Link || E-Mail|| [6462 views] Top|| File under: Govt of Pakistan
Al Qaeda says would use Pakistani nuclear weapons
If it were in a position to do so, Al Qaeda would use Pakistan's nuclear weapons in its fight against the United States, a top leader of the group said in remarks aired Sunday.

Pakistan has been battling al Qaeda's Taliban allies in the Swat Valley since April after their thrust into a district 100 km (60 miles) northwest of the capital raised fears the nuclear-armed country could slowly slip into militant hands.

"God willing, the nuclear weapons will not fall into the hands of the Americans and the mujahideen would take them and use them against the Americans," Mustafa Abu al-Yazid, the leader of al Qaeda's in Afghanistan, said in an interview with Al Jazeera television.

Abu al-Yazid was responding to a question about U.S. safeguards to seize control over Pakistan's nuclear weapons in case Islamist fighters came close to doing so.

"We expect that the Pakistani army would be defeated (in Swat) ... and that would be its end everywhere, God willing."

Asked about the group's plans, the Egyptian militant leader said: "The strategy of the (al Qaeda) organization in the coming period is the same as in the previous period: to hit the head of the snake, the head of tyranny -- the United States.

"That can be achieved through continued work on the open fronts and also by opening new fronts in a manner that achieves the interests of Islam and Muslims and by increasing military operations that drain the enemy financially."

The militant leader suggested that naming a new leader for the group's unit in the Arabian Peninsula, Abu Basir al-Wahayshi, could revive its campaign in Saudi Arabia, the world's top oil exporter.

"Our goals have been the Americans ... and the oil targets which they are stealing to gain power to strike the mujahideen and Muslims."

"There was a setback in work there for reasons that there is no room to state now, but as of late, efforts have been united and there is unity around a single leader."

Abu al-Yazid, also known as Abu Saeed al-Masri, said al Qaeda will continue "with large scale operations against the enemy" -- by which he meant the United States.

"We have demanded and we demand that all branches of al Qaeda carry out such operations," he said, referring to attacks against U.S.-led forces in Iraq and Afghanistan.

The militant leader said al Qaeda would be willing to accept a truce of about 10 years' duration with the United States if Washington agreed to withdraw its troops from Muslim countries and stopped backing Israel and the pro-Western governments of Muslim nations.

Asked about the whereabouts of al Qaeda's top leaders, he said: "Praise God, sheikh Osama (bin Laden) and sheikh Ayman al-Zawahri are safe from the reach of the enemies, but we would not say where they are; moreover, we do not know where they are, but we're in continuous contact with them."
Posted by: Fred || 06/23/2009 00:00 || Comments || Link || E-Mail|| [6461 views] Top|| File under: al-Qaeda
Thousands leave South Waziristan before new battle
More than 45,000 people are leaving their homes even before the start of a military offensive in South Waziristan, and are heading for communities already stretched to the limit in terms of resources, officials said on Monday.

Col Waseem Ahmed, spokesman for a Pakistani government unit overseeing humanitarian affairs, said he expected the number to rise to at least 60,000. About 37,000 people had already left their homes in South Waziristan, said Manuel Bessler, head of the UN Office for the Coordination of Humanitarian Affairs, citing military figures.

Bessler said Pakistan presented a unique problem for humanitarian officials because 80 percent of the displaced were not in UN camps, but were staying with family and friends in 'host' communities.
Posted by: Fred || 06/23/2009 00:00 || Comments || Link || E-Mail|| [6469 views] Top|| File under: TTP
Israel-Palestine-Jordan
Protesters block Gaza crossings demanding Shalit's release
Hundreds of Israeli protesters blocked border crossings between Israel and the Gaza Strip on Tuesday, demanding the immediate return of captive Israel Defense Forces soldier Gilad Shalit.

The protesters are blocking the Karni, Kerem Shalom, and Erez crossings, in an attempt to stop the entry of trucks carrying food supplies to the coastal territory. Since 9 A.M., only one truck has entered the Strip, according to an official involved in the transport of supplies to Gaza. The protesters, wearing shirts that read "enlisted for Gilad", plan to remain at the crossings until 4 P.M. Gilad's father Noam attended the protest at the Karni crossing, where he called on demonstrators to allow the entry of trucks carrying medical supplies, and the passage of Gazans seeking medical treatment in Israel.

Police are attempting to disperse the protesters and have vowed they will not allow any stoppages in the provision of supplies to the Gaza Strip. Nonetheless, dozens of trucks currently stand idle at the crossings waiting for the protests to disperse. A truckers' council has called on shipping and trucking countries to refrain from sending supplies to the Gaza Strip, in solidarity with the protesters. Noam Shalit told Israel Radio Tuesday "the people have spoken and you can see that here."

A counter-protest is slated to begin at 1pm on the Palestinian side of the border, where Gazans will demand an end to the Gaza blockade and the immediate resumptions of talks for a prisoner exchange, which would include Shalit.
Posted by: ryuge || 06/23/2009 06:39 || Comments || Link || E-Mail|| [6462 views] Top|| File under:
Palestinian PM calls for unity to build a state
[Al Arabiya Latest] Palestinian Prime Minister Salam Fayyad on Monday called on Palestinians to unite for the creation of their own state in two years, without waiting for an end to the Israeli occupation.

"I urge the Palestinian people to rally around a program aimed at creating a state... so that a Palestinian state becomes a reality by the end of next year or within two years at most," he said in a speech at al-Quds university in Abu Dis, a West Bank suburb of Jerusalem.

He called for "all means" to be mobilized to ensure that goal is achieved "as this would place the entire world before its responsibility to end the occupation and allow our people to live in freedom in their homeland and to exercise their right to self-determination."

Fayyad, a technocrat with no significant political base of his own, heads a newly aligned cabinet with more ministers from the dominant Fatah faction of President Mahmoud Abbas, whose Islamist Hamas rivals refuse to recognize the prime minister.


The poor man has been trying so hard. The problem is that he has to deal with the Palestinian polity.
Posted by: Fred || 06/23/2009 00:00 || Comments || Link || E-Mail|| [6461 views] Top|| File under: Palestinian Authority
Mideast: Erekat and Hamas chief meet in Damascus
[ADN Kronos] Top Palestinian negotiator Saeb Erekat of the Fatah movement met the leader of the rival Islamist Hamas movement, Khaled Meshal, in Damascus ahead of a visit by Palestinian president Mahmoud Abbas to Syria over the weekend.

Ali Badwan, member of the Palestinian National Council, told Adnkronos International (AKI) that Erekat met Meshal at the request of Syria. The meeting reportedly took place in the presence of a member of the Syrian government and other members of the Palestinian delegation.

Badwan said that Damascus called on the rival groups to reach an accord and put an end to their divisions, as well as "contribute to Egyptian efforts in order to obtain positive results".

The meeting between Erekat and Meshal were a "positive step", added Badwan, underlining that Hamas "is open to dialogue" but at the same time "is not willing to confirm that they will sign an agreement with Fatah in Cairo on 7 July, since a full understanding has not yet been reached".

Badwan told AKI that "there are still many contrasting questions that must be discussed."

Badwan said that Erekat praised the Syrian role in the meeting between the Palestinian groups, affirming that Syria "is a key country and a regional power which has an important role in the talks between Palestinians."

Prior to the talks, Palestinian sources said Abbas would not meet with Meshal in Damascus, since the meeting was not in his schedule during his visit.
Posted by: Fred || 06/23/2009 00:00 || Comments || Link || E-Mail|| [6461 views] Top|| File under: Hamas
Syria-Lebanon-Iran
Family has to pay $3,000 as a "bullet fee"
The family, clad in black, stood at the curb of the road sobbing. A middle-aged mother slapped her cheeks, letting out piercing wails. The father, a frail man who worked as a doorman at a clinic in central Tehran, wept quietly with his head bowed.

Minutes before, an ambulance had arrived from Tehran's morgue carrying the body of their only son, 19-year-old Kaveh Alipour.

On Saturday, amid the most violent clashes between security forces and protesters, Mr. Alipour was shot in the head as he stood at an intersection in downtown Tehran. He was returning from acting class and a week shy of becoming a groom, his family said.

The details of his death remain unclear. He had been alone. Neighbors and relatives think that he got trapped in the crossfire. He wasn't politically active and hadn't taken part in the turmoil that has rocked Iran for over a week, they said.

"He was a very polite, shy young man," said Mohamad, a neighbor who has known him since childhood.

When Mr. Alipour didn't return home that night, his parents began to worry. All day, they had heard gunshots ringing in the distance. His father, Yousef, first called his fiancée and friends. No one had heard from him.

At the crack of dawn, his father began searching at police stations, then hospitals and then the morgue.

Upon learning of his son's death, the elder Mr. Alipour was told the family had to pay an equivalent of $3,000 as a "bullet fee"—a fee for the bullet used by security forces—before taking the body back, relatives said.

Mr. Alipour told officials that his entire possessions wouldn't amount to $3,000, arguing they should waive the fee because he is a veteran of the Iran-Iraq war. According to relatives, morgue officials finally agreed, but demanded that the family do no funeral or burial in Tehran. Kaveh Alipour's body was quietly transported to the city of Rasht, where there is family.

Everyone in the neighborhood knows the Alipour family. In addition to their slain son, they have two daughters. Shopkeepers and businesses pasted a photocopied picture of Mr. Alipour on their walls and windows. In the picture, the young man is shown wearing a dark suit with gray stripes. His black hair is combed neatly to a side and he has a half-smile.

"He was so full of life. He had so many dreams," said Arsalan, a taxi driver who has known the family for 10 years. "What did he die for?"
Posted by: tipper || 06/23/2009 17:05 || Comments || Link || E-Mail|| [6479 views] Top|| File under:
Who's in the News
42
[untagged]
10
Govt of Iran
6
TTP
4
Taliban
2
Global Jihad
2
Jamaat-ul-Mujahideen Bangladesh
1
Hamas
1
Hizbul Mujaheddin
1
Moro Islamic Liberation Front
1
Palestinian Authority
1
PLO
1
al-Shabaab
1
al-Qaeda
1
al-Qaeda in North Africa
1
Govt of Pakistan
Bookmark
E-Mail Me
The Classics
The O Club
Rantburg Store
The Bloids
The Never-ending Story
Thugburg
Gulf War I
The Way We Were
Bio
Merry-Go-Blog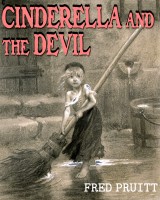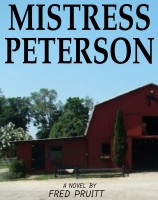 On Sale now!


A multi-volume chronology and reference guide set detailing three years of the Mexican Drug War between 2010 and 2012.

Rantburg.com and borderlandbeat.com correspondent and author Chris Covert presents his first non-fiction work detailing the drug and gang related violence in Mexico.

Chris gives us Mexican press dispatches of drug and gang war violence over three years, presented in a multi volume set intended to chronicle the death, violence and mayhem which has dominated Mexico for six years.
Click here for more information


Meet the Mods
In no particular order...


Steve White
Seafarious
Pappy
lotp
Scooter McGruder
john frum
tu3031
badanov
sherry
ryuge
GolfBravoUSMC
Bright Pebbles
trailing wife
Gloria
Fred
Besoeker
Glenmore
Frank G
3dc
Skidmark
Alaska Paul



Better than the average link...



Rantburg was assembled from recycled algorithms in the United States of America. No trees were destroyed in the production of this weblog. We did hurt some, though. Sorry.
3.235.140.84

Help keep the Burg running! Paypal: