Afghanistan
A Change in Mission
Lt. Arthur Karell and his Marine battalion were sent to Now Zad, Afghanistan, to train Afghan police. Instead, they had to fight the insurgents who had taken over the town.

"Fix bayonets."

Not long after giving that order, 1st Lt. Arthur Karell was hunched in a dirt trench crowded with Marines. The hushed darkness bristled with eight-inch blades fitted beneath the barrels of dozens of M-16 assault rifles.

You fix bayonets when you expect to need the aggressive combat mind-set that's produced by the primal sight of massed blades. You fix them when you expect to search hidden places. You fix them when you expect the fight could push you within arm's reach of your enemy -- gutting distance. In modern warfare, that's extraordinarily rare.

The problem was, Karell didn't know what to expect. He was from Arlington. He'd traveled the world. This place, though, was like nowhere he'd ever been. The 2nd Battalion of the 7th Marine Regiment had deployed to Afghanistan last spring to train Afghan police. But when Karell's platoon arrived in Now Zad, the largest town in a remote northern district of Helmand province, they'd rolled into a ghost town. ...
Posted by: ed || 06/21/2009 00:14 || Comments || Link || E-Mail|| [6461 views] Top|| File under: Taliban
China-Japan-Koreas
U.S. calls on S. Korea to deploy troops to Afghanistan
SEOUL, June 20 (Yonhap) -- South Korean President Lee Myung-bak said Saturday his country can consider deploying peace-keeping troops to Afghanistan in response to a U.S. proposal at summit talks early this week. Lee said his U.S. counterpart, President Barack Obama, asked him to send troops to the war-torn country, according to Park Sun-young, spokeswoman of the minor opposition Liberty Forward Party.

"Dispatching combat troops may be impossible, but we can consider sending peace-keeping forces to Afghanistan," he was quoted as saying.


After all, the combat troops may soon be needed at home.

South Korea withdrew its 200-strong team of medics and engineers from Afghanistan in 2007, ending several years of deployment under the U.S.-led war against terrorism.
Posted by: Steve White || 06/21/2009 00:00 || Comments || Link || E-Mail|| [6464 views] Top|| File under:
Home Front: WoT
Bill would boost congressional oversight of covert spy programs
Washington -- Criticized for failing to challenge the intelligence operations of the Bush administration, key lawmakers have endorsed a bill that would force the president to make fuller disclosure of covert spy programs.


Not necessarily a bad idea as long as the representatives who are entrusted to hear the information can keep their mouths shut and not blab confidentially to the New York Ti ... oh, what am I saying?

The legislation approved by the House Intelligence Committee late Thursday would eliminate the president's ability to keep classified operations secret from any member of the panel, according to Democrats who described the provision. The measure was included in a broad intelligence spending bill that also would expand funding for spy agencies and require the CIA to videotape its interrogations of terrorism suspects.


Because the CIA can trust the all the members if the House of Representatives to guard their backs.

Democrats described the measure as an important effort to bolster congressional oversight of intelligence activities. Rep. Silvestre Reyes (D-Texas), chairman of the intelligence panel, said the bill would "have wide-ranging consequences for the way the committee conducts its business." But Republicans voted against the measure.


Good move, House Republicans!

Rep. Peter Hoekstra of Michigan, the ranking Republican on the panel, said he favored a proposal last year that would have allowed the president to restrict briefings on sensitive topics with the permission of the top Democrat and Republican on the committee.

The debate centers on the controversial practice of restricting intelligence briefings to the "Gang of Eight," a group that includes the party leaders of the House and Senate, as well as the ranking Democrat and Republican on each intelligence committee.

The language adopted by the House committee Thursday would strike a provision in the nation's main intelligence statute that allows restricted briefings. Instead, the president would be obligated to inform all 15 members of the Senate Intelligence Committee, as well as their 22 counterparts in the House. The bill calls for the committee to draft procedures that would allow restricted briefings under special circumstances.

"If this provision becomes law, Gang of Eight briefings will either be eliminated or very much restricted," said a Democratic congressional aide familiar with the legislation. The measure has yet to be considered by the full House.

Lawmakers complained bitterly that the Bush administration routinely withheld information from members as a way of reducing their ability to scrutinize or challenge controversial programs, including CIA interrogations and electronic surveillance of U.S. citizens.

Even so, records indicate that lawmakers who were informed of controversial operations raised few objections. House Speaker Nancy Pelosi (D-San Francisco) was accused of hypocrisy by Republicans this year for criticizing the CIA's interrogation methods, because even though she did nothing appears to have done little to intervene after she was briefed on aspects of the program in 2002.
Posted by: Steve White || 06/21/2009 00:00 || Comments || Link || E-Mail|| [6474 views] Top|| File under:
Some Gitmo Detainees Resist Move to Palau
WASHINGTON -- The Obama administration's drive to close the U.S. detention facility at Guantanamo Bay, Cuba, has hit a new snag: At least some of the 13 detainees accepted for resettlement by the island nation of Palau don't want to go there.


I can only imagine the first reaction of the Ugglies when they were told they'd be going to Palau: "where???"

Meanwhile, protests have erupted in Bermuda over its recent resettlement of four Uighur detainees, with the country's leader facing a no-confidence vote by his parliament.
Dissent in the British island territory, which sits in the Atlantic Ocean east of North Carolina, came after Bermuda's acceptance of the men strained relations with London, which complained that the island's home-rule government failed to advise it about the decision.

Palau, a tiny South Pacific country, seemed to offer a potential solution to a problem that has vexed the Bush and Obama administrations since the Defense Department began clearing 22 Uighurs from China for release, after deciding they were erroneously deemed enemy combatants in the wake of the Sept. 11, 2001, terrorist attacks.
Continued on Page 49
Posted by: Steve White || 06/21/2009 00:00 || Comments || Link || E-Mail|| [6468 views] Top|| File under:
India-Pakistan
Intrusion: US military cargo plane flies out
A US-hired military cargo plane that intruded into Indian airspace and was forced to land at Mumbai [ Images ], took off for Kandahar in Afghanistan on Saturday following government clearance after a 24-hour detention.

The External Affairs Ministry and the IAF in the capital approved the AN-124 aircraft's flight plan designating it as a foreign military cargo aircraft at 1530 hours and it flew out at 2240 hours, IAF spokesperson Wing Commander T K Singha told PTI in New Delhi.

The US military had hired the Russian company Volga Dnepr-owned AN-124 to carry military medical recovery vehicles and medical aid equipment to its troops engaged in anti-Taliban operations in Afghanistan from its military base in Diego Garcia, an island in the Indian Ocean.

"The AN-124 had obtained Directorate General of Civil Aviation (DGCA) clearance with a mandatory Air Operations Routine (AOR) authority to fly as a foreign civilian aircraft, but later switched to US military call sign while entering Pakistani airspace. Hence, the IAF immediately activated its air defence mechanism and forced the plane to land," Singha said.

The Ukrainian Antonov-make world's largest transport aircraft with NATO code name Condor, which had been operating on the same flight plan for the last few days, had goofed up by using a civilian transport aircraft call sign VDA 4466 while in Indian airspace, IAF officials said.

However, it switched to military call sign REACH 813 while entering Pakistani airspace, which attracted the suspicions of the IAF's air defence units, they said.

"Since obtaining military clearance for using Indian airspace by foreign military aircraft is cumbersome, it has to go through Ministry of External Affairs, Intelligence agencies and then IAF. The operator resorted to the short-cut of obtaining a DGCA clearance as a civilian aircraft," an official said.

On Friday night, the unscheduled AN-124, with 18 persons on board, repeated the flight plan and entered the Indian airspace around 1730 hours.

Around 2000 hours, as it was nearing the Pakistani airspace, it changed its call sign. Immediately, the IAF's air defence Movement Liaison Unit in Mumbai activated its standard operating procedures and through Air Traffic Control radio calls forced the aircraft captain, Vladimir Ustelemov, to land it at the Chatrapati Shivaji International airport at 2240 hours.

No IAF fighters were scrambled to escort the aircraft as it clearly followed ATC radio calls to land, Singha said. After Indian authorities carried out a thorough check on the aircraft and its crew members, the US and Russian embassies in New Delhi approached the MEA and obtained fresh AOR authority with a defence clearance for it to fly out, IAF officials said.

"The US has admitted that it was a mistake of the operator from whom they had hired the aircraft not to have obtained a military clearance in the first place from the Indian authorities," they said.
Posted by: john frum || 06/21/2009 07:36 || Comments || Link || E-Mail|| [6463 views] Top|| File under:
Pakistan's 'Invisible Refugees' Burden Cities
MARDAN, Pakistan -- The Khan family made it through Taliban rule, a military offensive and the three-day journey to this crowded city. But after more than a month of living together -- 75 people, three rooms, one bathroom -- they might not survive one another.

"This is a test for us," said Akhtar Jan, a mother of four who is part of the extended family. "If we don't smile, we would be dead from crying."

Pakistan is experiencing its worst refugee crisis since partition from India in 1947, and while the world may be familiar with the tent camps that have rolled out like carpets since its operation against the Taliban started in April, the overwhelming majority of the nearly three million people who have fled live unseen in houses and schools, according to aid agencies.
Continued on Page 49
Posted by: Steve White || 06/21/2009 00:00 || Comments || Link || E-Mail|| [6470 views] Top|| File under:
Iraq
Sadr City back in Iraqi forces hands
[Iran Press TV Latest] The US military hands over the control of a security base to Iraqi forces some 10 days ahead of the schedule set for American troops to withdraw from Iraqi towns and cities.

The Saturday hand over of the Joint Security Station in Sadr City comes, while according to a November interim agreement between Baghdad and Washington, the US must withdraw its forces from urban areas by June 30.

Iraqi Prime Minister Nuri al- Maliki hailed the move on Saturday, saying that the withdrawal from the cities by the end of the month would be regarded as a "great victory" for the Iraqi nation.

"It is a great victory for Iraqis as we are going to take our first step toward ending the foreign presence in Iraq," he said.

The premier, however, warned that the militants and extremists are plotting to take advantage of the transition and initiate more attacks in the country. "They (the militants) are preparing to move in the dark to destabilize the situation, but we will be ready for them," Maliki said.

Iraqi officials say the US will pull out some 12,000 troops by the end of September. Currently, the United States has some 140,000 troops stationed in the country. A full withdrawal of American forces is scheduled to take place by 2011.
Posted by: Fred || 06/21/2009 00:00 || Comments || Link || E-Mail|| [6467 views] Top|| File under: Iraqi Insurgency
Ring tone sectarians mix it up in Gaza
Baraa, an 11-year-old boy, was building a sandy castle on Gaza city's beach, when a ringing mobile at the adjacent summer vacationist's tent caught his attention. "Fatah ... mother of free nations, keep your flags higher," rang the bell of the mobile. Baraa dusted the sand off his hands and dashed to his mother, whispering: "Mom, our neighbors are Fatah members! I heard their mobile."

His 38-year-old mother Om Baraa was startled at these remarks, wondering how such a little boy knew about political affiliations. She came to enjoy the beach with her sister and four children on Friday, but it seemed there was nowhere to avoid political concerns. "Many young people have their mobile phones set with bells defining their political identities. Now even our children are able to distinguish who belongs to which group," said Om Baraa. Baraa's experience is common among households in the Hamas- ruled Gaza Strip. When a mobile starts ringing, people usually can interpret the owner's political stance, or whether the person is politically affiliated.

At the Islamic university campus in Gaza city, student Abdel Karim Saleh prefers to use the most popular Hamas songs as his mobile bell. "Welcome Qassam hawk, welcome Hamasniks. Settler is no longer able to sleep, sure escape, one hundred percent." Another student Rami Zidan said: "most of the students choose their mobile ringing tones to present their political affiliations, If you want to know anyone's (political) identity, just call him." Salma Mushtaha admitted that her mobile bears a spate of ringing tones, individualized for each of her family members. "My eldest brother belongs to Hamas, while my other two brothers to Fatah and Islamic Jihad, so I had to set up different bells for them," she said.

Inside one mobile store in Gaza, Samer Al Shawa, another student from the city, refused to load his mobile with Hamas songs, and asked the technician to replace them with Fatah ones. "I simply want my mobile to be Fatah in tones and themes," he said decisively. The shop owner Khaled Jibril said most of his customers selected their mobile bells according to their political beliefs and affiliations.

The 1.5 million Gaza Strip population might be the people, who are most interested in politics in the world, Jibril said. "Their private properties, such as mobile phones, the keys of their cars and doors, and their notepads, bear the sign of their political concerns." In Gaza, however, ringing tones are not always linked with political affiliations. They also reflect other global and local incidents. Some people devote their ringing tones to advocating Prophet Muhammad of Moslems, while some show support to al-Aqsa Mosque in Jerusalem, and others call for the national unity between Fatah and Hamas.

Ola Muhanna, the student at Al Azhar University of Gaza, said bells bearing political identities can be annoying, especially when people use it to tease others. "However, political and national tones are much better than rude songs which carry an offense towards Islam or Arabs," she said.
Posted by: ryuge || 06/21/2009 08:39 || Comments || Link || E-Mail|| [6474 views] Top|| File under:
Al-Maliki: Israeli settlements blocking progress
[Iran Press TV Latest] Contrary to Israeli Foreign Minister Avigdor Lieberman's claim, his Palestinian counterpart believes that Israeli settlement activities are the 'main obstacle' to the peace process.
"Everyone knows that settlement activities are the basic obstacle and the Israelis are trying to change the facts on the ground," the Palestinian Authority's Foreign Affairs Minister Riyadh al-Maliki said in a statement on Saturday. He made the comment a day after Lieberman claimed that "Settlements are not an obstacle to achieving peace."

"Lieberman has a twisted vision and analysis about the settlements' issue," al-Maliki added, explaining that settlement expansion was part of a larger Israeli plan to occupy Palestinian land.

Despite Lieberman's claim, the construction of settlements has always been a sticking point in talks between Palestinian and Israeli officials.

US President Barack Obama has called for a halt to settlement activities which are ongoing in the West Bank and al-Quds-Sharqi (East Jerusalem).

Defying US calls, hawkish Israeli Prime Minister Benjamin Netanyahu in his first major foreign policy address on Sunday, stated that the construction would continue in the already existing settlement areas. The issue is widely viewed as Tel Aviv's plan to engineer the demographic features of al-Quds-Sharqi (East Jerusalem) and Judaize what it calls "the future capital of Israel".


Judenrein is so much better than Judaizing.

The peace talks have been on hold since Israel launched a three-week-long military offensive against the Gaza Strip last December - an attack that continued through January 2009. Netanyahu's succession to power also contributed to the freeze in the peace process.

While the Obama administration seems determined to pursue the two-state solution and establish peace in the region, opinion polls suggest that Palestinian and Israeli citizens have 'little hope' that such negotiations would bear fruit.
Posted by: Fred || 06/21/2009 00:00 || Comments || Link || E-Mail|| [6466 views] Top|| File under: Palestinian Authority
Mubarak: Determine Palestines borders
[Jerusalem Post Middle East] Egyptian President Hosni Mubarak on Friday said determining the "contiguous" borders of a future Palestinian state was the first priority of getting the Israeli Palestinian peace process back on track.

In a piece entitled How to Achieve Israeli-Palestinian Peace in Friday's Wall Street Journal, Mubarak opined that US President Barack Obama's "seminal" address in Cairo earlier this month had shown that "it is issues of politics and policy, not a clash of values, that separate the Muslim world and America. It is the resolution of these issues that will heal the divide."

"Among the host of challenges before us," Mubarak continues, "it is the Palestinian issue that requires the greatest urgency, given the precarious state of the peace process after years of stalemate."

Mubarak reiterated the Arab world's commitment to the Saudi peace initiative, citing the Beirut summit of 2002 where the initiative was adopted by the Arab League.

He said Israel's "relentless settlement expansion, which has seriously eroded the prospects for a two-state solution," must come to a stop if the peace initiative is to be successfully implemented, as well as the closure of Gaza. The Palestinians, Mubarak writes, must "continue to develop their institutional capacity while overcoming their division to achieve their aspirations for statehood."

The first priority, the Egyptian president says, is "to resolve the permanent borders of a sovereign and territorially contiguous Palestinian state, based on the 1967 lines, as this would unlock most of the other permanent status issues, including settlements, security, water and Jerusalem."

"A historic settlement is within reach," Mubarak wrote. "Egypt stands ready to seize that moment, and I am confident that the Arab world will do the same."
Posted by: Fred || 06/21/2009 00:00 || Comments || Link || E-Mail|| [6465 views] Top|| File under: Palestinian Authority
Abbas talks Palestinian unity with Syria's Assad
DAMASCUS - Palestinian President Mahmoud Abbas discussed on Saturday efforts to achieve Palestinian reconciliation with Syrian President Bashar al-Assad.

"We agree with Syria that the dialogue should succeed," Abbas's aide Nabil Abu Rdainah told reporters. He was referring to Egyptian mediation between Abbas's Fatah faction and Hamas, which is supported by Syria and Iran. Egypt has set July 7 as a deadline to find a solution for divisions between the two groups.

Hamas leader Khaled Meshaal, who lives in exile in Syria, cancelled a speech he was due to make later on Saturday shortly after Abbas met Assad. No explanation was given.

Abbas's visit to Syria is the second since May. His aides said Abbas would not be meeting any Palestinian factions in Syria before leaving for Saudi Arabia for talks with King Abdullah on Sunday.
Posted by: Steve White || 06/21/2009 00:00 || Comments || Link || E-Mail|| [6466 views] Top|| File under:
Syria-Lebanon-Iran
In Tehran, an eerie calm as death toll jumps to 17
An eerie calm settled over the streets of Tehran Sunday as state media reported at least 10 more deaths in post-election unrest and said authorities arrested the daughter and four other relatives of ex-President Hashemi Rafsanjani, one of Iran's most powerful men.

The reports brought the official death toll for a week of boisterous confrontations to at least 17. State television inside Iran said 10 were killed and 100 injured in clashes Saturday between demonstrators contesting the result of the June 12 election and black-clad police wielding truncheons, tear gas and water cannons.

Police and members of Iran's Basij militia took up positions Sunday afternoon on major streets and squares, including the site of Saturday's clashes, but there was no immediate word on whether protesters were gathering.

The New-York based International Campaign for Human Rights in Iran said scores of injured demonstrators who had sought medical treatment after Saturday's clashes were arrested by security forces at hospitals in the capital. It said doctors had been ordered to report protest-related injuries to the authorities, and that some seriously injured protesters had sought refuge at foreign embassies in a bid to evade arrest. "The arrest of citizens seeking care for wounds suffered at the hands of security forces when they attempted to exercise rights guaranteed under their own constitution and international law is deplorable," said Hadi Ghaemi, spokesman for the campaign.

A police commander sharpened the message Saturday. Gen. Esmaeil Ahmadi Moghadam said more than a week of unrest and marches had become "exhausting, bothersome and intolerable." He threatened a more "serious confrontation" if protesters return.

On Sunday, former reformist president Mohammad Khatami called for the formation of a board to decide the outcome of the disputed election, and urged the release of detained activists and an end to the violence in the streets.

Posted by: trailing wife || 06/21/2009 11:40 || Comments || Link || E-Mail|| [6476 views] Top|| File under: Govt of Iran
Tit for tat: daughter of former Iranian president arrested
Iranian state television says authorities have arrested the daughter of former President Hashemi Rafsanjani together with four other family members for taking part in unauthorized protest rallies. The arrests were made late Saturday. Sunday's report by Iran's official English language TV does not identify the four other family members or give more details.

State TV has shown pictures of Faezeh Hashemi, Rafsanjani's eldest daughter, speaking to hundreds of opposition supporters last week. Rafsanjani has made no secret of his distaste for President Mahmoud Ahmadinejad, whose re-election victory in a June 12 vote was disputed by opposition candidate Mir Hossein Mousavi.

Ahmadinejad has accused Rafsanjani and his family of corruption.
Posted by: trailing wife || 06/21/2009 11:29 || Comments || Link || E-Mail|| [6476 views] Top|| File under: Govt of Iran
Obama to Iran's leaders: Stop 'unjust' actions
Bambi tries to get into the game.

WASHINGTON -- President Barack Obama on Saturday challenged Iran's government to halt a "violent and unjust" crackdown on dissenters, using his bluntest language yet to condemn Tehran's postelection response.

Obama has sought a measured reaction to avoid being drawn in as a meddler in Iranian affairs.


No; 1) he doesn't know what to do 2) he doesn't want to sound like George Bush 3) he'd rather work on health care 'reform' and 4) speaking out on Iran doesn't give him a chance to apologize for how evil America is.

We call on the Iranian government to stop all violent and unjust actions against its own people," Obama said in a written statement. "The universal rights to assembly and free speech must be respected, and the United States stands with all who seek to exercise those rights."


A written statement. Great. How about a televised statement from the Rose Garden? With the teleprompter and everything. Wear a green tie. That would send a message.

Obama has flailed searched for the right tone in light of political pressures on all sides. On Capitol Hill, Congress pressed him to condemn the Iranian government's response. In Iran, the leadership was poised to blame the U.S. for interference and draw Obama in more directly.

"Suppressing ideas never succeeds in making them go away," the president said, recalling a theme from the speech he gave in Cairo, Egypt, this month.

"The Iranian people will ultimately judge the actions of their own government," Obama said. "If the Iranian government seeks the respect of the international community, it must respect the dignity of its own people and govern through consent, not coercion."


Is there a reason why he couldn't have said this earlier in the week?

Obama's comments came as protesters outside the White House waved Iranian flags and denounced Iranian government efforts to suppress the protesters.


The protesters are going to remember the Basiji. They're going to remember who beat them and shot them. They're also going to remember who stood with them and who didn't. We need to be remembered as people who stood with them.

Obama's criticism came one day after both houses of Congress voted overwhelmingly to condemn the actions by the Iranian government against demonstrators and moves to interfere with Internet and cell phone communications. That was seen in part as a veiled criticism of Obama's response, too.

The president already was on record as saying the United States stood behind those who were seeking justice in a peaceful way. He responded to critics that he hadn't been forceful enough in support of protesters, telling CBS News: "The last thing that I want to do is to have the United States be a foil for those forces inside Iran who would love nothing better than to make this an argument about the United States. That's what they do."


But you got blamed anyway. Playing defense doesn't work when dealing with thugs. Get out in front. Play offense. Put some heat on them. Maybe they'll crack and the protesters will win.

The president returned Saturday to his theme that the world is watching the way the Iranian government responds. Obama cited Martin Luther King's statement that "the arc of the moral universe is long, but it bends toward justice."

"I believe that," the president said. "The international community believes that. And right now, we are bearing witness to the Iranian people's belief in that truth, and we will continue to bear witness."
Posted by: Steve White || 06/21/2009 00:00 || Comments || Link || E-Mail|| [6473 views] Top|| File under: Govt of Iran
Ahmadinejad thanks Leader for support
[Iran Press TV Latest] Iranian President-elect Mahmoud Ahmadinejad has thanked the Leader of the Islamic Revolution Ayatollah Seyyed Ali Khamenei for his comments at Tehran's Friday prayers.

"I sincerely extend my gratitude to the Leader of the Islamic Revolution Ayatollah Seyyed Ali Khamenei over his historic and epoch-making presence as well as helpful remarks at Tehran's Friday prayers," the letter read.

It added, "Doubtless you have hoisted the Iranian nation's flag of glory and awareness before the arrogant powers. National accord, unity and esteem, are of paramount significance to national interests ... unconditional exercise of justice, reciprocal nation-government trust and collective determination aimed at resolving obstacles to the country's progress are all public demands that were crystallized in your constructive comments."

Addressing the Friday prayers congregation Ayatollah Seyyed Ali Khamenei stated that the Guardian Council, the body accountable for monitoring the election, will investigate the complaints of the presidential contenders who are disgruntled with the election results.

The Leader also underlined that the Islamic Republic establishment would never surrender to illegitimate initiatives and called upon all presidential nominees to remedy their grievances through legal means. He also ordered that protests against the country's presidential election results must end and said that the responsible political leaders will be held accountable for any violence.
Posted by: Fred || 06/21/2009 00:00 || Comments || Link || E-Mail|| [6464 views] Top|| File under: Govt of Iran
Who's in the News
40
[untagged]
10
Govt of Iran
4
TTP
4
Taliban
3
Govt of Pakistan
3
al-Qaeda in Pakistan
2
Palestinian Authority
1
Jundullah
1
Takfir wal-Hijra
1
al-Qaeda in Iraq
1
Iraqi Insurgency
Bookmark
E-Mail Me
The Classics
The O Club
Rantburg Store
The Bloids
The Never-ending Story
Thugburg
Gulf War I
The Way We Were
Bio
Merry-Go-Blog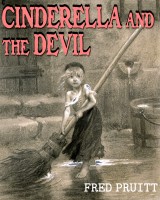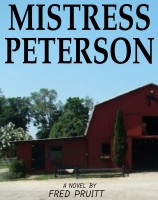 On Sale now!


A multi-volume chronology and reference guide set detailing three years of the Mexican Drug War between 2010 and 2012.

Rantburg.com and borderlandbeat.com correspondent and author Chris Covert presents his first non-fiction work detailing the drug and gang related violence in Mexico.

Chris gives us Mexican press dispatches of drug and gang war violence over three years, presented in a multi volume set intended to chronicle the death, violence and mayhem which has dominated Mexico for six years.
Click here for more information


Meet the Mods
In no particular order...


Steve White
Seafarious
Pappy
lotp
Scooter McGruder
john frum
tu3031
badanov
sherry
ryuge
GolfBravoUSMC
Bright Pebbles
trailing wife
Gloria
Fred
Besoeker
Glenmore
Frank G
3dc
Skidmark
Alaska Paul



Better than the average link...



Rantburg was assembled from recycled algorithms in the United States of America. No trees were destroyed in the production of this weblog. We did hurt some, though. Sorry.
52.23.219.12

Help keep the Burg running! Paypal: