Afghanistan
Mohaqeq: Karzai to Share Power, if Re-elected
[Quqnoos] An Afghan political figure claims that Hamid Karzai promised to share power if his support ensures Karzai's victory. Leader of Wahdat-e Islami party, Mohammad Mohaqeq, Friday told a gathering in Kabul that President Karzai has vowed to give 5 ministerial posts to Wahdat party if re-elected.

A week earlier, Wahdat-e Milli Party led by Mohaqeq and Junbish-e Milli Party led by Gen Dustum vowed to support incumbent Karzai in the upcoming Afghan elections.

Wahdat Party mostly supported by Hazara minority urged President to boost development in Hazara dwelling areas in the country.

Mohaqeq advised his followers to campaign and vote for Karzai who has signed a remarkable power share deal with him.

Dustom and Mohaqeq were both Karzai's rivals in the 2004 elections and after Karzai's victory. They both were among those who criticised the transparency of the polls.

Mohaqeq said he discussed the deal, what he calls "rights of Hazaras" with many candidates but finally came to an agreement with Karzai. He told the gathering that upgrading Jaghori and Behsood -- two Hazara districts -- to provinces are included in the deal.
Posted by: Fred || 06/14/2009 00:00 || Comments || Link || E-Mail|| [336061 views] Top|| File under:
NATO to establish new command structure within ISAF
BRUSSELS, June 12 (Xinhua) -- NATO defense ministers agreed on Friday to establish a new command structure to oversee day-to-day operations of the International Security Assistance Force (ISAF) in Afghanistan, said the alliance.

"We have agreed in principle to create a new military headquarters within ISAF at the level of a three-star general to oversee day-to-day operations," NATO Secretary-general Jaap de Hoop Scheffer told reporters at the end of a NATO defense ministers' meeting.

The new command structure is necessary as the current Command ISAF cannot cope with the many tasks, explained de Hoop Scheffer.

ISAF is now 60,000-strong and growing. There is increasing requirement for coordination between ISAF and the Afghan government and international actors in the country. The alliance has also decided to establish a NATO training mission for Afghan National Army and police. "Command ISAF cannot do this all," said de Hoop Scheffer.

The ministers decided to set up a uniform NATO training mission that will move training from American umbrella to NATO training command. De Hoop Scheffer said the training mission will help train and mentor both the Afghan National Army and Afghan National Police, including gendarmerie training. NATO's existing equipment donation scheme for the Afghan National Army will now be expanded to police as well.

The ministers on Friday also agreed to deploy Airborne Warning and Control System (AWACS) aircraft in Afghanistan to support ISAF operations. Three to four AWACS aircraft will be deployed to provide air traffic control in Afghanistan, said de Hoop Scheffer.

He said the ministers managed to get extra troops to support Afghan presidential and provincial council elections scheduled for Aug. 20. Eight battalions -- between 8,000 and 10,000 soldiers -- will be deployed through out Afghanistan to provide so-called "third-line security" for the elections -- primary responsibilities will be with the Afghan police and army.

Both de Hoop Scheffer and U.S. Defense Secretary Robert Gates stressed the importance of reducing civilian casualties in Afghanistan. Gates said civilian casualties are "one of our greatest strategic vulnerabilities in Afghanistan."

"Every civilian casualty, however caused, is a defeat for us and a setback for the Afghan government," Gates told reporters. "We need to make more changes in the way we conduct our operations to overcome ... civilian casualties."

Gates said he has told Gen. Stanley McChrystal, whom he has hand-picked to command both ISAF and American troops in Afghanistan, to take the reduction of civilian casualties as one of his highest priorities. Gates presented Gen. McChrystal to NATO defense ministers. "I assure you that I take the responsibility very, very seriously," McChrystal told the ministers.

Gates said he wanted better intelligence, more precise targeting and ground operations to lessen dependence on air power, which has led to heavy civilian casualties. "As we get more forces on the ground in the country, my hope would be that the need for that (air power) would be reduced," said Gates.

The American troop level is expected to surge to 68,000 by yearend, doubling the number of troops committed to ISAF by allies and partner countries.
Posted by: Steve White || 06/14/2009 00:00 || Comments || Link || E-Mail|| [336061 views] Top|| File under:
Arabia
US citizen denies terror charges in UAE court
A U.S. citizen of Lebanese origin denied terrorism-related charges against him in the United Arab Emirates supreme court on Sunday and said he confessed under pressure because he wanted the "beatings to stop."

Naji Hamdan, a 43-year-old American of Lebanese origin, was charged with supporting terrorism, participating in the work of terrorist organizations, and being a member of a terrorist group. He denied all three charges during his first court appearance Sunday, 10 months after he was detained by UAE state security forces.

U.S. civil rights organizations allege that Hamdan has been interrogated, detained and tried in the UAE at the request of the U.S. government.

Hamdan moved to the United States as a college student and became a citizen. He ran a successful auto parts business in the Los Angeles area, where he was active in the Islamic community.

"My brother is a religious person, but that does not make him a terrorist," said Hamdan's 38-year-old brother, Hossam, who flew from the U.S. on Saturday to attend the hearing.

The FBI began questioning Naji Hamdan about whether he had terrorist ties in 1999. He decided to move his family back to the Middle East in 2006 after 20 years in the United States.

He was kept under constant surveillance by the U.S. government, with the FBI detaining him at the airport on a return visit to the U.S. and flying agents to Abu Dhabi last summer to question him at the U.S. Embassy in the UAE capital.

On August 27, 2008, three weeks after the embassy meeting, Hamdan was arrested at his home in the emirate of Ajman. He was kept in solitary confinement for three months, according a handwritten note from Hamdan obtained by The Associated Press.
Posted by: ed || 06/14/2009 18:32 || Comments || Link || E-Mail|| [336061 views] Top|| File under:
Britain
Dead Taliban fighter in Afghanistan had Aston Villa tattoo
British soldiers claim a Taliban fighter killed in Afghanistan was found with an Aston Villa tattoo on his body. The unnamed Muslim insurgent lost his life following clashes with the NATO-led International Security Assistance Forces.

Details of forensic investigations on the bodies of dead Taliban fighters are normally top secret. But a British military source said that the terrorist had an Aston Villa tattoo – showing he could be from the West Midlands. The claims follow news that RAF radio spies picked up Birmingham accents while listening in to Taliban 'chatter' over the airwaves.

The military source said: "It's been well-known for some time among soldiers in Afghanistan that at least one Aston Villa fan was fighting for the Taliban. A body of one of the men was found to have an AVFC tattoo on it.

"We've known for a long time that foreign fighters, many with thick Birmingham accents, have been recruited to fight against us for the Taliban. Some of the linguistics specialists have picked up West Midland and Manchester accents too. But it was a shock to hear that the guys we were fighting against supported the same football clubs as us, and maybe even grew up on the same streets as us. I'm not sure if the army uses the story to try and stir up a bit of passion in us when we get into fire-fights with them."

The British Foreign Office said they were working with governments in Afghanistan and Pakistan to stop British-born Muslims going abroad to "wage Jihad". But the claims about the Villa tattoo and Midland accents could indicate that a growing number are turning their backs on the West to fight for the Taliban.

A Government official, who wished to remain anonymous, added: "There will always be a number of people who are radicalised in this country and want to leave the UK. The details of Aston Villa fans in the Taliban does not shock or surprise me. We have never had any hard and fast evidence to tie all of these snippets of information together, but we are sure they equate to a wider ongoing radicalism in the UK."

RAF radio operators, listening to the conversations from Nimrod planes flying above the lawless Afghan provinces, are previously said to have heard young Taliban fighters speaking in clear West Bromwich and Bradford accents.

A Foreign Office spokesman said: "Wherever there is any firm evidence of Brits going abroad to wage jihad, we work with governments overseas to stop them. There is a long-term set of work with the governments of Pakistan and Afghanistan to look at issues of radicalisation, both in the UK and abroad. It is important that British Muslim communities make clear that they reject this kind of activity."

Incredibly, brave British soldiers said they harboured no ill-feeling against British mercenaries recruited by the Taliban. But they admitted that it was almost impossible to understand their motivation.

Bombardier Mark Leinster, of 40 Regiment Royal Artillery, who was injured during an operation that led to the death of a key Taliban leader earlier this month, said: "It's baffling. Why would these people leave Britain, where you have all the freedoms of a democracy, to stop Afghan people having the same benefits that are enjoyed in the UK?

"I don't think squaddies have any hatred for these people. But it's definitely difficult to understand why they would do it."
Posted by: ryuge || 06/14/2009 08:35 || Comments || Link || E-Mail|| [336061 views] Top|| File under:
China-Japan-Koreas
NKorea's Kim praises military amid nuclear standoff
SEOUL - North Korean leader Kim Jong-Il has heaped praise on the military as his country defies United Nations sanctions by vowing to increase its nuclear arsenal, state media said Sunday.

Kim praised highly the 7th Infantry Division's "militant training spirit and set forth the tasks for increasing its combat ability in every way," the communist state's official news agency reported. It did not say when the visit was made.

The report came one day after Pyongyang vowed to build more nuclear bombs and start enriching uranium for a new atomic weapons programme after the Security Council imposed sanctions for its May 25 nuclear test.
Posted by: Daffy Unavish4743 || 06/14/2009 01:18 || Comments || Link || E-Mail|| [336061 views] Top|| File under:
N. Korea to weaponize plutonium in response to U.N. resolution
[Kyodo: Korea] North Korea reacted with anger Saturday to a U.N. resolution meant to punish the country for its latest nuclear test, saying it will "weaponize" more plutonium, begin uranium enrichment and react militarily to blockades. In a Foreign Ministry statement carried by the official Korean Central News Agency, North Korea also called the resolution "yet another vile product of the U.S.-led offensive" aimed at undermining North Korea"s ideology and system.
Posted by: Fred || 06/14/2009 00:00 || Comments || Link || E-Mail|| [336061 views] Top|| File under:
Kimmie does inspection tour
SEOUL, June 14 (Yonhap) -- North Korean leader Kim Jong-il has recently paid a visit to the command of a military unit while his communist nation is vowing to produce more nuclear weapons in response to a U.N. Security Council resolution that condemned its latest nuclear test, the North's state media reported Sunday.

"Expressing great satisfaction over the fact that the division has been prepared to creditably perform its combat duty in any circumstance by making use of training equipment manufactured by it under the slogan of "Training Is Also a Battle!", he highly praised the unit's militant training spirit and set forth the tasks for increasing its combat ability in every way," the KCNA report said of Kim's visit to the command of the 7th Infantry Division of the People's Army.

The report did not state when the inspection was made.
Posted by: Steve White || 06/14/2009 00:00 || Comments || Link || E-Mail|| [336061 views] Top|| File under:
Norks in 'early phase of all-out confrontation with US'
North Korea has pledged to begin work "weaponising" plutonium to create another nuclear bomb as it delivered a furious response to a UN resolution ordering a fresh round of sanctions against the rogue Stalinist state. The regime of the ailing dictator Kim Jong-il said it was now in the "early phase of all-out confrontation with the US" as it sought to raise tensions on the Korean Peninsular to dangerous new levels.

On Friday the Security Council ordered an almost-total arms embargo and a raft of strict financial sanctions against the North in punishment for its testing of a second nuclear device last month. In a typically bellicose statement, Pyongyang described the sanctions as the "vile product" of US policy in the region, adding that it would also begin work enriching uranium as it sought to build up stocks of fissile material for its nuclear weapons programme.

The North is thought to have approximately 8,000 spent plutonium fuel rods which, if reprocessed, could yield 6-8kg of high-grade plutonium, or enough to make at least one more nuclear bomb.

The sanctions have authorised UN member-states to stop and search North Korean vessels on the high seas if they suspect they are carrying banned nuclear or missile components, a measure that has drawn particular ire from Pyongyang. North Korea replied that any attempt to blockade its ships would be regarded "as an act of war and met with a decisive military response", and promised to meet any confrontation with "all-out confrontation".

The belligerent response to the sanctions order, which explicitly rules out the use of military force, was anticipated by the US which has sought to downplay tensions, repeatedly calling for Pyongyang to return to the negotiating table.

US intelligence sources have said they now fully expect North Korea to test a third nuclear device and go ahead with another test-firing of its Taepodong-2 ballistic missile, for which preparations are already under way according to satellite imagery.

Susan Rice, the US ambassador to the UN, said that "based on past experience and a pattern that North Korea has of reckless and dangerous actions, it would not be a surprise if North Korea reacted to this very tough sanctions regime in a fashion that would be further provocation."

The latest round of brinkmanship from Pyongyang comes after six months in which relations have deteriorated rapidly after the Six-Party nuclear disarmament talks stalled last December over US demands for fuller verification of North Korea's decommissioning.

After being censured by the UN for conducting a ballistic missile test in April, the North reacted by testing a second nuclear device last month, which analysts said had four times the power of its first test in October 2006. The second test was also seen as an attempt by the physically ailing Kim Jong-il to bolster his standing at home prior to the announcement that his 25-year-old son, Kim Jong-un, would be his successor.

Diplomatic engagement with Pyongyang since 2006 has been based on the idea that North Korea would give up its nuclear program in return for food and fuel aid which it desperately needs to feed its people and prop up its bankrupt regime. However in yesterday's statement Pyongyang said it was now "an absolutely impossible option" for it to give up its nuclear weapons, adding "it makes no difference to the DPRK [North Korea] whether its nuclear status is recognised or not".

Analysts said the impact of the latest sanctions regime would depended on how far China and the US were prepared to act to enforce the new provisions, particularly stopping and searching North Korean shipping.

During two weeks of intense negotiations in New York, both Russia and China argued for a softer approach to Pyongyang, fearing that draconian measures could be counterproductive and further destabilise the regime. Although the resolution was eventually passed unanimously, China was quick to emphasise after the vote that the cargo inspections were "very complicated and sensitive" and could not carried out by force.

"The countries concerned have to act prudently in accordance with international and domestic laws," said Zhang Yesui, China's UN ambassador, "Under no circumstances should there be the use of force or the threat of use of force."
Posted by: Steve White || 06/14/2009 00:00 || Comments || Link || E-Mail|| [336061 views] Top|| File under:
No sign of major North Korea military mobilisation: Gates
BRUSSELS (AFP) – North Korea is showing no signs of preparing a major troop build-up, US Defense Secretary Robert Gates said Thursday, describing its routine military stance as a "source of comfort".

"I don't think there has been a commensurate change in the posture of the North Korean military that would suggest an intent to undertake operations," he told reporters travelling with him to NATO talks in Brussels. "The military operations are pretty routine at this point, so that's a source of comfort."

Despite his cautious optimism, Gates warned that the secretive Stalinist state should be taken seriously.
"It's a very unpredictable regime so it's probably not wise just to dismiss out of hand the rhetoric," he said.
Posted by: Steve White || 06/14/2009 00:00 || Comments || Link || E-Mail|| [336061 views] Top|| File under:
Judge: Terrorist can sue over torture memos
A convicted terrorist can sue a former Bush administration lawyer for drafting the legal theories that led to his alleged torture, ruled a federal judge who said he was trying to balance a clash between war and the defense of personal freedoms. The order by U.S. District Judge Jeffrey White of San Francisco is the first time a government lawyer has been held potentially liable for the abuse of detainees.


A San Francisco federal judge -- how, um, novel. This will get slapped down by the Ninth Circuit.

White refused to dismiss Jose Padilla's lawsuit against former senior Justice Department official John Yoo on Friday. Yoo wrote memos on interrogation, detention and presidential powers for the department's Office of Legal Counsel from 2001 to 2003.

Padilla, 38, is serving a 17-year sentence on terror charges. He claims he was tortured while being held nearly four years as a suspected terrorist.


He has no proof, of course, since he has all his fingernails, no burn marks, etc. This is right out of the al-Qaeda playbook ...

White ruled Padilla may be able to prove that Yoo's memos "set in motion a series of events that resulted in the deprivation of Padilla's constitutional rights."

"Like any other government official, government lawyers are responsible for the foreseeable consequences of their conduct," wrote White, a Bush appointee.

Yoo did not return telephone and e-mail messages Saturday.

White ruled that Yoo, now a University of California at Berkeley law professor, went beyond the normal role of an attorney when he helped write the Bush administration's detention and torture policies, then drafted legal opinions to justify those policies.


No, Yoo did not. He did precisely what a lawyer is supposed to do: he wrote legal opinions to advise his client.

Yoo's recently released 2001 memo advised that the military could use "any means necessary" to hold terror suspects. A 2002 memo to then-White House Counsel Alberto Gonzales advised that treatment of suspected terrorists was torture only if it caused pain levels equivalent to "organ failure, impairment of bodily function or even death." Yoo also advised that the president might have the constitutional power to allow torturing enemy combatants.

"The issues raised by this case embody that ... tension -- between the requirements of war and the defense of the very freedoms that war seeks to protect," White wrote in his 42-page decision. "This lawsuit poses the question addressed by our founding fathers about how to strike the proper balance of fighting a war against terror, at home and abroad, and fighting a war using tactics of terror."

The ruling rejected the government's arguments that the courts are barred from examining top-level administration decisions in wartime, or that airing "allegations of unconstitutional treatment of an American citizen on American soil" would damage national security or foreign relations.


This opinion needs to be reversed on appeal or we'll have every district court judge in the country 'examining' the behavior of our troops around the world.
Posted by: tipper || 06/14/2009 06:02 || Comments || Link || E-Mail|| [336061 views] Top|| File under:
India-Pakistan
Voice of Taliban on VOA being probed
Complaints that the US government's Voice of America (VOA) interviewed a top Taliban leader in Pakistan have sparked an investigation into VOA's Pashto language service to determine if it had allowed itself to become a platform for terrorist propaganda, the Washington Times (WT) said.

In a letter obtained by paper, State Department's Acting Inspector General Harold Geisel said his office would conduct a review "to determine the effectiveness of their broadcast and editorial practices and policies", the paper said.

Worries: "The probe was spurred by concerns first raised by Rep Mark Steven Kirk, an Illinois Republican who in the past had championed the Pashto-language service known as Deewa Radio. Kirk said he became concerned that American taxpayers were providing the Taliban a megaphone after he learned that Pakistani Taliban leader Baitullah Mehsud had been interviewed by the service -- and claimed responsibility for terrorist bombings in the Pakistani city of Lahore in March," the WT said.

"The US taxpayer should not be subsidizing free airtime for Al Qaeda terrorists and Taliban leaders," Kirk said in a May 5 letter to Geisel. "These broadcasts put the lives of American soldiers in danger and undermine the policies of the United States in Pakistan and Afghanistan," the letter had said, WT reported.

VOA Director Danforth Austin said Deewa Radio had only sought to report news in a way that was credible to listeners from the same ethnic Pashtun group as the Taliban.

He told The Times that the Taliban had threatened the families of his reporters and broadcasters and declared Deewa Radio "haram" -- forbidden by Islamic law, it said..

Nonetheless, the station at times has inadvertently served as an outlet for the Taliban to advance its military strategy by misleading Pakistani authorities.

"For example, a Taliban spokesman told the VOA service in an April 24 interview that they were withdrawing from Buner when they did not do so," the paper said.

The investigation of VOA's Pashto service is another example of the long-standing tension about the role of American-funded broadcasting. The VOA staff considers the operation akin to BBC and other Western news outlets, Austin said. Hence, the correspondents from time to time interview Taliban leaders in the process of covering news from the NWFP and Pashtun areas in the neighboring Afghanistan.
Posted by: || 06/14/2009 00:00 || Comments || Link || E-Mail|| [336061 views] Top|| File under: al-Qaeda in Pakistan
Ulema must play role to counterinsurgency, urges Iftikhar
[Geo News] The NWFP Information Minister Mian Muhammad Iftikhar Hussain has urged Ulema to play their role in support of Pakistan's ongoing war on terrorism. Briefing media here, Iftikhar said we will never bow down to terrorism even if our heads get beheaded. He urged for the need of nation's stand up against growing extremism and Ulema must have to influence nation in this connection. "The terrorists' mindset must have to be changed in order to uproot extremism from the face of Pakistan", he proposed adding, "Topics invoking terrorism in students must have to be scratched out of academic courses". Government cannot allow people to adopt the children of internally displaced persons (IDPs) due to the lack of presence of law in the constitution of Pakistan, he worried.
Posted by: Fred || 06/14/2009 00:00 || Comments || Link || E-Mail|| [336061 views] Top|| File under: Govt of Pakistan
Iraq
Iraqis blame al-Qaida for Sunni lawmakers killing
[Jerusalem Post Middle East] The government blamed al-Qaida in Iraq Saturday for the killing of a prominent Sunni lawmaker, as political figures joined together across sectarian lines in a show of solidarity against a return to violence.

Sunni and Shi'ite lawmakers called the slaying of Harith al-Obeidi - the leader of the largest Sunni bloc in parliament - an attack against moderation, as they took turns at the podium to call for a united front against terrorism.

Al-Obeidi and a bodyguard were gunned down as they left a mosque after Friday prayers. The Iraqi parliament held a special session to honor him after a funeral service at Baghdad's Convention Center in the guarded Green Zone.

US and Iraqi officials have warned violence is expected to increase as insurgents try to rekindle sectarian violence before national elections scheduled for early next year.

The brazen daylight shooting in a heavily guarded area also raised new concerns about the ability of Iraqi forces to maintain security with US forces withdrawing from cities by the end of the month. The attack took place in a western Baghdad neighborhood that was a Sunni insurgent stronghold until local tribal leaders turned against al-Qaida in Iraq.

Shi'ite lawmaker Jalaluddin al-Saghir called on Iraqis to unite against a resurgence of violence, which has fallen sharply over the past two years. "They think they can mess with the political process and those supporting it when the American forces leave," he said at the parliamentary session. "We have to improve the security forces ... to make it impossible for such killers and criminals to bring us back to square one of civil and sectarian wars," he said.

The 47-year-old lawmaker had been a champion of prisoners' rights and was at the center of a stormy parliamentary debate over claims of torture in Iraqi jails. He was known for his advocacy for both Sunni and Shi'ite detainees.

Colleagues said that the day before his death, he had called on parliament to summon officials from the interior and defense ministries, which oversee the jails, to respond to the allegations.

That raised suspicion that his slaying may have been linked to his campaign on behalf of detainees.

But Maj. Gen. Abdul-Karim Khalaf, the Interior Ministry spokesman, said the evidence so far indicates al-Qaida in Iraq was behind the attack. He declined to elaborate while the investigation is ongoing.

The Sunni terror network and other insurgents have frequently targeted other Sunnis who are perceived as cooperating with the US-backed government's efforts to promote national reconciliation.

During the funeral, which was broadcast on all of Iraq's television stations, Prime Minister Nouri al-Maliki, a Shi'ite, and lawmakers from all sects vowed the killing would not set back security gains in Iraq.

Two caskets holding al-Obeidi and his bodyguard were carried by an Iraqi military honor guard. Hundreds of people later gathered for his burial in the main Sunni cemetery near the Abu Hanifa mosque in northern Baghdad. "His assassination is an attempt to embarrass al-Maliki's government, the reconciliation project and renew the chaos and turmoil of the past," said Sheik Kheir-Allah al-Basri, a Shi'ite lawmaker.

Sunni lawmaker Dhafir al-Ani applauded al-Obeidi's political moderation. "Al-Obeidi established a school of moderation inside the parliament. He expressed his position with courage and without any fear," he said.

Al-Obeidi took the helm of the Iraqi Accordance Front - which holds 44 seats in the 275-member parliament - in May after his predecessor, Ayad al-Samarraie, became the parliamentary speaker. He was the fourth Iraqi member of parliament to be killed since the US-led invasion in March 2003.
Posted by: Fred || 06/14/2009 00:00 || Comments || Link || E-Mail|| [336061 views] Top|| File under: al-Qaeda in Iraq
Israel-Palestine-Jordan
Bibi shows the spine- declines to get on the "relocation train"
Binyamin Netanyahu threw down the gauntlet to the US tonight, grudgingly agreeing to a limited Palestinian state that would be demilitarised and not in control of its airspace or borders.

The hawkish Prime Minister insisted that Israel would never give up a united Jerusalem as its capital, and said that established Jewish settlements in the West Bank would continue to expand — despite explicit objections from Washington.

In a keynote speech that referred to a Palestinian "entity" far more frequently than an actual state, Mr Netanyahu tried to advance elements of his economic peace plan — whereby the Palestinians would receive investment in return for limited sovereignty — while still conceding to US insistence on the creation of an independent Palestinian country.

The right-wing Israeli leader said the moderate Palestinian leadership in the West Bank must agree to recognise Israel as the homeland of the Jewish people, as well as fight the Islamic hardliners Hamas, who now control Gaza, in return for the resumption of peace talks.

"The key condition is that the Palestinians recognise in a clear and public manner that Israel is the state of the Jewish people," he told dignitaries in an auditorium at Bar Ilan University in Tel Aviv.

"If we have the guarantees on demilitarisation, and if the Palestinians recognise Israel as a state of the Jewish people, then we arrive at a solution based on a demilitarised Palestinian state alongside Israel," Mr Netanyahu said.

"Each will have its flag, each will have its anthem. The Palestinian territory will be without arms, will not control airspace, will not be able to have arms enter."

He said that "effective security safeguards" would have to be in place, without specifying what they might be. Israeli military officers have long argued that without an Israeli military presence, the Fatah-controlled West Bank would quickly fall to the Iranian-backed Hamas, which took control of Gaza two years ago amid fierce fighting.

Mr Netanyahu said that Hamas rocket-fire from Gaza, attacking Israeli cities in the south, would quickly reach Tel Aviv and its airport if the Islamist hardliners came to control the West Bank. "Many a worthy person has told us that withdrawal is the key to peace between us and the Palestinians. But the fact is that every withdrawal has been accompanied by rockets and suicide attacks."

He said that the Palestinians had to drop the right of return for hundreds of thousands of refugees to their homes inside Israel.

Mr Netanyahu has been forced to tread a fine line between placating his largely nationalist-religious coalition while not flying in the face of Israel's main ally, the US — which wants a total halt to all settlement growth and recognition of an independent Palestinian state. He said tonight that he would not agree to US demands for a total freeze on the expansion of Jewish settlements in the West Bank.

"I do not wish to build new settlements or to confiscate lands to that end, but we have to allow the residents of the settlements to live normal lives," he said.

The much anticipated speech, in part a response to President Obama's address to the Muslim world in Cairo two weeks ago, was condemned by the Palestinian Authority in the West Bank.

"This speech torpedoes all peace initiatives in the region," said Nabil Abu Rudeina, a spokesman for Mahmoud Abbas, the Palestinian President.

Yasser Abed Rabbo, a senior Palestinian official, said that Mr Netanyahu "spoke of a Palestinian state while emptying it of any substance by excluding a stop to settlements".


Posted by: Frank G || 06/14/2009 19:08 || Comments || Link || E-Mail|| [336061 views] Top|| File under:
Syria-Lebanon-Iran
EU chief holds talks with Hezbollah
The European Union's foreign affairs chief has held unprecedented talks with a Hezbollah legislator in Beirut, the first ever meeting between a senior EU diplomat and a member of Hezbollah.

Javier Solana met with Hussein Hajj Hassan, a member of parliament, whose movement is considered a terrorist group by the United States and Israel.

The meeting was part of an attempt by European members to reach out to Hezbollah.

"Lists of terrorist groups are not the same in every country," Solana told a news conference when asked about the US blacklist of the group.

"Hezbollah is a member of the Lebanese society and it is represented in the Lebanese parliament and it will bear responsibilities," he said before leaving for Egypt at the end of a two-day visit to Lebanon.

Hajj Hassan told the AFP news agency that the meeting "means more EU overture towards Hezbollah, and one at a higher level."

"This also means better communication for the European Union with the region and its parties," he said, adding that the meeting will "move the EU towards more realism."
Posted by: || 06/14/2009 00:00 || Comments || Link || E-Mail|| [336061 views] Top|| File under: Hezbollah
Ahmadinejad's victory 'real feast': Khamenei
Iran's supreme leader, Ayatollah Ali Khamenei, praised Mahmoud Ahmadinejad's re-election on Saturday, saying his landslide victory was a "real feast". "The participation rate of 80 percent and the 24 million votes for the president-elect is a real feast which can guarantee the country's progress, national security and lasting joy," he said in a statement read on state television. "I congratulate ... the people on this massive success and urge everyone to be grateful for this divine blessing," the television quoted him as saying as it showed a picture of a smiling Khamenei. He said Friday's high voter turnout was a proof that Iran "after 30 years is immune and unwavering against political and psychological assault". Khamenei warned the people that "the enemies (of Iran) may want to spoil the sweetness of this event ... with some kind of ill-intentioned provocations". He said the young must stay alert and urged the supporters of presidential candidates from avoiding provocative acts and words. "The president elect is the president of the entire Iranian nation and ... all should support and help him," he said.
Posted by: || 06/14/2009 00:00 || Comments || Link || E-Mail|| [336061 views] Top|| File under: Govt of Iran
Terror Networks
American al Qaeda member affirms self-hating Jew status
Would it be too much to hope for a self-inflicted hate crime?


In a new anti-Israel, anti-U.S. video, an American al Qaeda member makes reference to his Jewish ancestry for the first time in an official al Qaeda message. In the video, Adam Yahiye Gadahn, also known as Azzam the American, discusses his roots as he castigates U.S. policies and deplores Israel's offensive in Gaza that started in late December 2008 and continued into January.

"Let me here tell you something about myself and my biography, in which there is a benefit and a lesson," Gadahn says, as he elicits support from his fellow Muslims for "our weapons, funds and Jihad against the Jews and their allies everywhere."

"Your speaker has Jews in his ancestry, the last of whom was his grandfather," he says.

Growing up in rural California, Gadahn embraced Islam in the mid-1990s, moved to Pakistan and has appeared in al Qaeda videos before. He was indicted in the United States in 2006 on charges of treason and material support to al Qaeda, according to the FBI. Gadahn is on the FBI's Most Wanted List, with a reward of up to $1 million leading to his capture. FBI records show Gadahn's date of birth as September 1, 1978.

The video -- in which Gadahn speaks Arabic, with English subtitles -- surfaced on Saturday. This account is based on an English transcript provided by As-Sahab Media, the media production company used by al Qaeda.

Gadahn's Jewish ancestry has been reported in the news media. But terrorism analyst Laura Mansfield says it is the first time Gadahn acknowledged his Jewish ancestry in an official al Qaeda message. Gadahn says his grandfather was a "Zionist" and "a zealous supporter of the usurper entity, and a prominent member of a number of Zionist hate organizations."

"He used to repeat to me what he claimed are the virtues of this entity and encouraged me to visit it, specifically the city of Tel Aviv, where relatives of ours live," says Gadahn, referring to Israel. He says his grandfather gave him a book by Israeli Prime Minister Benjamin Netanyahu called "A Place Among the Nations" -- in which the "rabid Zionist" sets out "feeble arguments and unmasked lies to justify the Jews' rape of Muslim Palestine."

But Gadahn says that despite his youth at the time, he didn't heed his grandfather's words. "How can a person with an ounce of self-respect possibly stand in the ranks of criminals and killers who have no morals, no mercy, no humanity and indeed, no honor?" he says in reference to Zionists and Israel. "Isn't it shameful enough for a person to carry the citizenship of America, the symbol of oppression and tyranny and advocate of terror in the world?"

Mansfield thinks the video may have been made between late April and mid-May, before President Obama's speech in Cairo, Egypt, addressing U.S. relations with Muslims. Gadahn notes Obama's inauguration, Netanyahu's election in February, and Obama's speech in Turkey in April.

Specifically mentioning the Gaza offensive and citing other hot spots such as Iraq, Afghanistan, Chechnya and Somalia, where the "Zio-Crusader alliance" is fighting his "brothers," he says "this open-faced aggression" comes as Obama has risen to power. He scorns Obama's statements in his inaugural address and in Turkey that America isn't and won't be at war with Islam, and "other deceptive, false and sugarcoated words of endearment and respect." He says Obama's language is similar to words Netanyahu uttered in the Knesset in 1996. Gadahn also backs the idea of targeting "Zio-Crusader" interests anywhere in the world, not just "within Palestine.

This article starring:
Adam Yahiye Gadahn
Azzam the American
Posted by: ryuge || 06/14/2009 01:18 || Comments || Link || E-Mail|| [336061 views] Top|| File under:
Who's in the News
46
[untagged]
3
TTP
2
Govt of Pakistan
2
al-Qaeda in Pakistan
1
al-Qaeda in Iraq
1
Thai Insurgency
1
Govt of Iran
1
Hamas
1
al-Qaeda
1
Hezbollah
Bookmark
E-Mail Me
The Classics
The O Club
Rantburg Store
The Bloids
The Never-ending Story
Thugburg
Gulf War I
The Way We Were
Bio
Merry-Go-Blog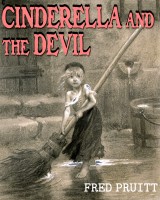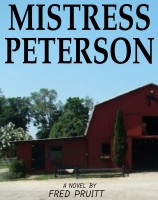 On Sale now!


A multi-volume chronology and reference guide set detailing three years of the Mexican Drug War between 2010 and 2012.

Rantburg.com and borderlandbeat.com correspondent and author Chris Covert presents his first non-fiction work detailing the drug and gang related violence in Mexico.

Chris gives us Mexican press dispatches of drug and gang war violence over three years, presented in a multi volume set intended to chronicle the death, violence and mayhem which has dominated Mexico for six years.
Click here for more information


Meet the Mods
In no particular order...


Steve White
Seafarious
tu3031
badanov
sherry
ryuge
GolfBravoUSMC
Bright Pebbles
trailing wife
Gloria
Fred
Besoeker
Glenmore
Frank G
3dc
Skidmark



Better than the average link...



Rantburg was assembled from recycled algorithms in the United States of America. No trees were destroyed in the production of this weblog. We did hurt some, though. Sorry.
3.236.209.138

Help keep the Burg running! Paypal: