Africa Horn
ICC warrant an ŽinfringementŽ on Sudan, says al-Bashir
[Mail and Globe] Sudan President Omar al-Bashir on Monday denounced moves to prosecute him for war crimes as an "infringement" on his country's sovereignty, at a trade summit in Zimbabwe.
The International Criminal Court (ICC) has issued an arrest warrant for al-Bashir for war crimes and crimes against humanity in his country's Darfur region.


Which is why President al-Bashir's sovereignty has been infringed.

"Such a move ushers a new era of domination and infringement upon the independence and sovereignty of Sudan," he told a summit of the Common Market for Eastern and Southern Africa (COMSA) in the Zimbabwean resort town of Victoria Falls.

He called the charges a "falsity" aimed at breaking apart his country. "Powers hostile to Sudan, sparing no effort to undermine the security and stability of the country, have now come up with a new falsity -- the move by the ICC against the president of the Sudan," he said. "It is an action aiming at isolating Sudan from its regional sphere as a prelude to fragment the country," he added.

Despite the warrant against him, Zimbabwe says it has no duty to arrest al-Bashir as it is not party to the treaty that set up the ICC.


Little birdies of a feather in their nests agree.
Posted by: Fred || 06/09/2009 00:00 || Comments || Link || E-Mail|| [6476 views] Top|| File under: Govt of Sudan
Somali rebel leader denies reports he has been injured
[Beirut Daily Star: Region] A Somali Islamist rebel leader on US and UN terrorism lists denied on Monday reports that he had been seriously wounded in fighting between rival Islamist groups in the Horn of Africa nation. "You see that I am physically healthy and fit. No injuries at all. That is propaganda spread by the enemy when they were defeated in the recent fighting in central Somalia," Sheikh Hassan Dahir Aweys told Reuters in Mogadishu.

A family member and a militia opposed to Aweys and his Islamist insurgent group Hizb al-Islam said on Sunday the rebel leader he had been seriously wounded, or killed.

Aweys also said that the violence that has killed more than 200 people since last month is "compulsory."

"We have a right to defend ourselves," Aweys said at a conference in Mogadishu, the bullet-scarred capital of Somalia. "It is compulsory for us to keep on fighting" until African Union troops withdraw from Somalia, he said.

Aweys, who Western security services say is close to Al-Qaeda, is a father figure to the insurgents in Somalia, where he has headed various Islamist groups since the 1990s.

An Islamist insurgency since early 2007, the latest cycle in 19 years of conflict in the Horn of Africa nation, has killed around 18,000 civilians and thousands more fighters.

It has also drawn foreign jihadists into Somalia, enabled piracy to flourish offshore and unsettled the whole of East Africa, with neighbors Kenya and Ethiopia on high alert.

The government-allied moderate Islamist militia Ahla Sunna Waljamaca said its fighters shot Aweys during battles in Wabho town on Friday, and that he died of wounds later. There were also rumors among militia fighters that another rebel leader, Sheikh Hassan Abdullah Hersi al-Turki, was among the 123 combatants who died in the fighting around Wabho.

In separate news, a senior government official said Monday that Somali President Sharif Sheikh Ahmad will not attend a conference in Rome.

Ahmad had been expected in Italy on Tuesday for a meeting of the International Contact Group on Somalia, but he opted to stay in Mogadishu where a month-old insurgent offensive aimed at toppling the government was yet to be decisively repelled.

"The Somali president, Sharif Sheikh Ahmad, will not attend the conference by the International Contact Group on Somalia for important duties at home," the senior official said on condition of anonymity.

"The meeting will be attended by the prime minister [Omar Abdirashid Sharmarke] and several other ministers," he said.

"Our president is very much engaged in dealing with the current security situation created by anti-establishment forces that are opposed to peace."

Some members of the president's entourage had warned that his absence from Mogadishu risked creating a window for Aweys and his insurgent allies to make a final push and seize the presidency.
Posted by: Fred || 06/09/2009 00:00 || Comments || Link || E-Mail|| [6480 views] Top|| File under: al-Shabaab
Bangladesh
Liakat refuses to give statement to magistrate
[Bangla Daily Star] Former NSI official Major (retd) Liakat Hossain refused to give a statement to a Chittagong magistrate yesterday, though he had earlier disclosed to interrogators vital information regarding the arms and ammunition seizures in Chittagong and Bogra.

An accused in the much talked-about Chittagong arms haul case, he was taken to Metropolitan Magistrate Osman Gani's chamber at around 3:30pm.

But after around 25 minutes, he decided not to say anything under section 164 of the Criminal Procedure Code, reported our office in the port city.

In interrogations a few days before, Liakat said either or both of ex-NSI director general Brig Gen (retd) Abdur Rahim and ex-director Wing Commander (retd) Sahab Uddin had links to the 10 truckloads of arms seized in Chittagong in 2004, sources close to the Task Force Interrogation (TFI) cell told the Daily Star.

About the ammo recovery at Kahalu in Bogra in 2003, he said the shipment was meant for ULFA, an insurgent group in the northeastern Indian state of Assam, and being carried through Bangladesh from one place to another in India.

He also said Sahab Uddin had good relations with ULFA and Pakistan intelligence agency.

Meanwhile, Major General (retd) Rezzaqul Haider Chowdhury, another former DG of National Security Intelligence (NSI), told interrogators that as DGFI director then his understanding was that the ammunition and explosives seized at Kahalu belonged to an Indian insurgent group.

He said the group was using the Bangladesh territory to have the consignment shipped from one part of India to another.

Rezzaqul also said he does not know if the four ULFA members and their Bangladeshi accomplice arrested in this connection were grilled by the joint interrogation cell (JIC) at the Directorate General of Forces Intelligence (DGFI)

Liakat on the other hand claimed all the arrestees were quizzed at the JIC.

Of the five, Altu Mian, the Bangladesh national, was arrested after his name was found in a prescription left at the scene.

Following up information gleaned from him, the four ULFA operatives were arrested at Jhenigati in Sherpur district and in another place [unspecified].

The arrestees told the investigators that they had received the ammunition and explosives at Bethchhari border point in Sylhet.

Liakat, ex-NSI deputy director (technical), said that after he had returned to Dhaka office from Bogra, a tense Sahab wanted to know the identity of the arrestees.

The arms hauls began to hog the headlines again after Sahab last month gave a confessional statement linking former NSI chiefs Rahim and Rezzaqul to the deadly consignment seized at the jetty of Chittagong Urea Fertilizer Company Limited five years back.
Posted by: Fred || 06/09/2009 00:00 || Comments || Link || E-Mail|| [6474 views] Top|| File under: ISI
IO collects PintuŽs call list of BDR mutiny time
[Bangla Daily Star] The Criminal Investigation Department (CID) collected the call list of former BNP lawmaker Nasiruddin Pintu's cellphone during the BDR carnage, said an investigation report placed before a Dhaka court yesterday. However, CID took Pintu on a three-day fresh remand for extracting information about the telephone conversation.

Metropolitan Magistrate Mominul Hassan passed the remand order after CID's Senior Assistant Superintend of Police (ASP) Abdul Kahhar Akond, also the investigating officer (IO) of the case, produced Pintu before the court with a ten-day fresh remand prayer. In his report, Abdul Kahhar mentioned that during the first phase remand he gleaned important information including several names of Pintu's accomplices.

On the other hand, defence lawyers submitted a petition seeking bail and cancellation of the remand prayer. Moving the petition, lawyers argued that their client was inhumanely tortured during the remand. The court placed on a five-day police remand but their client was taken to an unknown place.

Defending himself Pintu told the court that during his remand he was handcuffed, blindfolded and hung with an iron bar. An Imam asked his last wishes and hinted more torture in further remand, he said.

After hearing, the magistrate granted a three-day fresh remand asking the IO to interrogate the accused with caution.

Pintu was apprehended on June 2, on charges of instigating BDR mutineers and helping them escape unchallenged.
Posted by: Fred || 06/09/2009 00:00 || Comments || Link || E-Mail|| [6478 views] Top|| File under:
DawoodŽs agents received money from Pakistan

[Bangla Daily Star] Detectives have found a good deal of money transactions from Pakistan to the arrested accomplices of underworld crime boss Daud Ibrahim through Western Union Money Transfer.
Investigation Officer (IO) of the case Inspector Mohammad Ashraf Hossain said one Fahim Mach Mach alias FM


FM being so much cooler an alias than the more accurate FMM.

had recently sent Tk 1.5 lakh to National Bank, Mohammadpur branch. Abdul Rouf Daud Merchant, Zahid and Arif Hossain used to collect the money on monthly basis, he added.

Assistant Commissioner (AC) Mohammad Mohibul Islam Khan of Detective Branch (DB) of police told The Daily Star that they would officially send letters to National Bank and Western Union to provide the names of people who received the money.


Oh dear. Not good for those who were suddenly much wealthier.

AC Mohibul said Daud Ibrahim and Chhota Shakil had been trying to establish their stronghold in Bangladesh after their crime empires in India, Pakistan, Dubai and Iran.

IO Asharaf said they are investigating whether the employees of Western Union Money Transfer and National Bank had any link with the gang while disbursing the amounts.

However, quoting bank sources he said they disbursed the money after identifying the men concerned by examining their national identity cards.

The IO said they had submitted a prayer to the Dhaka Metropolitan Police Commissioner for transferring the four arrestees including Kamal to the Task Force for Interrogation (TFI) cell.

With the latest arrest of Arif the DB has so far arrested three Indian nationals and their Bangladeshi host Kamal.


So much for Bangladeshi generosity.
Posted by: Fred || 06/09/2009 00:00 || Comments || Link || E-Mail|| [6475 views] Top|| File under: ISI
Britain
Brown and Blair 'targeted in ultimatum on jihad site'
Suicide bombers were urged to kill Tony Blair and Gordon Brown if the government did not meet a series of demands, a court has heard. A Briton "devoted to stirring up terrorism" allegedly issued a two-month deadline calling for the withdrawal of British troops from Iraq and Afghanistan, and the release of all Muslim captives from Belmarsh Prison.

Ishaq Kanmi, 23, of Blackburn, Lancashire, was said to have decreed that if the ultimatums were not met then all political leaders, "especially Tony Blair and Gordon Brown", would be sought by "martyrdom seekers". Preston Crown Court was told Kanmi posted two messages which solicited the murders of the Prime Minister and his predecessor on a jihadi website.

Foremost of the prisoners he wanted to be released were convicted terrorists Abu Qatada and Abu Hamza, the jury was told. He wrote: "If the British Government fails to respond to our demands then the martyrdom seekers of the organisation of al-Qaeda in Britain will target Tony Blair and Gordon Brown."

This article starring:
ISHAQ KANMI
al-Qaeda in Britain
Posted by: ryuge || 06/09/2009 06:34 || Comments || Link || E-Mail|| [6503 views] Top|| File under: al-Qaeda in Britain
Detained Pakistani students seek to stay in Britain
Relatives of a group of Pakistani students who were rounded up in anti-terrorism raids in England but never charged, have urged British authorities to cancel deportation proceedings and let them stay on to complete their studies.Embarrassed British authorities were rushed into making the arrests in April after a senior counter terrorism official inadvertently exposed details of the operation to a photographer. Police released all 12 suspects without any charges.

British officials, however, say they wanted to deport them on national security grounds, and that the students were now being held in immigration detention. The students are fighting the deportation action in court.Nasrullah Jan Khattak, the father of one of the students, Abid Naseer, said on Monday that the students were being traumatised by their detention. He said if authorities did not have evidence enough to charge them, then they should be allowed to stay and finish their studies."It is a question of their future," Khattak told a news conference in Islamabad.

Britain's Home Office has refused to say what the men were accused of or how long they would be held before they are deported.

Posted by: || 06/09/2009 00:00 || Comments || Link || E-Mail|| [6474 views] Top|| File under: al-Qaeda in Britain
China-Japan-Koreas
First pullout from inter-Korean industrial park raises concerns
SEOUL, June 9 (Yonhap) -- The withdrawal of a South Korean company from an inter-Korean industrial park triggered concerns Tuesday that it may be only the beginning of a greater exodus amid damaged cross-border relations coupled with global economic gloom.

Sskin Net, a leather clothing company, notified the Kaesong Industrial Complex Management Committee in Seoul on Monday that it will withdraw factory equipment from the park in the North's border town of Kaesong, citing concerns about the safety of its employees and a decrease in sales. The withdrawal was the first since the joint venture opened in 2004.


Viet Nam is not very far away, full of sewing machine operators.

The firm's owner, Kim Yong-gyu, said North Korea's detention of a South Korean worker employed at the joint park was the biggest factor in his decision. "We used to have five workers stay there to manage the factory, but now we manage with only two," Kim Yong-gu, who opened his factory at Kaesong in 2007, said over the telephone. "Even if the possibility (of such detention) is just 0.1 percent, I feel it would be a crime to send my employees there."
Businesses operating at the joint park say their anxiety has considerably risen since the detention of an engineer from Hyundai Asan Corp. on March 30. North Korea has refused to allow access to the worker, identified only by his family name Yu, saying an investigation was underway on charges of "maliciously slandering" the North's political system.


It's important, when abroad, to abide by local law and custom, and not attempt to seduce the locals to think outside the barbed wire-lined box.

The Kaesong joint venture, just an hour's drive from Seoul, hosts 106 South Korean firms producing clothes, kitchenware, electronic equipment and other labor-intensive goods. More than 40,000 North Koreans are employed there. Once hailed a win-win idea for the North's frail economy and the South's small firms, the venture now faces an uncertain future. After a government-level meeting ended without a breakthrough in April, North Korea issued a statement declaring all contracts governing the joint park "null and void." It said the North will unilaterally raise wages and set land fees and that South Korean firms should leave if they can't accept the new terms.

Officials of the two Koreas are set to meet again at the joint park on Thursday, but there are few signs for a breakthrough.

The Kaesong Industrial Council that represents the firms investing in the zone dismissed the emerging concern that there may be more pullouts. "It's true that there's anxiety, but I don't think all of the businesses need to be disturbed by a single company's withdrawal," Yoo Chang-geun, vice chairman of the council and owner of SJ Tech Co., an electronic equipment firm, said.


Racial patriotism only goes so far, Mr. Yoo. Likewise South Korea's laudable attempt to cushion North Korea's eventual reunification with the south.

Government data suggests political tensions are already weighing heavy on business performance. Combined overseas shipments out of Kaesong park were US$7.15 million in the January-April period, down 56 percent from $16.27 million during the same period a year ago, according to data from the Unification Ministry. The companies' output also slipped 6.6 percent from last year's $79.83 million to $74.54 million, despite the increase in the number of firms at the joint park from 72 to 106.
Posted by: Steve White || 06/09/2009 00:00 || Comments || Link || E-Mail|| [6475 views] Top|| File under:
Hardline Military 'Taking Over in N.Korea'
Hardline xenophobic brass are gaining ground in North Korea after South Korean money dried up since the Lee Myung-bak administration was inaugurated, according to AERA, a weekly associated with the Japanese daily Asahi Shimbun.


Is there anyone in the leadership of Nork-land that wouldn't be considered hard-line?

"During the 10 years of the left-leaning Kim Dae-jung and Roh Moo-hyun administrations, nearly 1 trillion yen (approximately W13 trillion) including investment from civilian enterprises went to North Korea," the weekly said. "Since the Lee Myung-bak administration's inauguration, South Korea has become tight with money, and this has dealt a severe blow to the North Korean military."

Some reports say that North Korean leader Kim Jong-il collapsed again in early May, which may have been the reason for bringing forward the nuclear test and haste to ensure the succession, AERA said. The weekly quoted intelligence officials as saying Kim is now too frail to work even for an hour a day.

Meanwhile, the New York Times last Wednesday said Kim Jong-il's third son Jong-un's path to power "is hardly assured: some intelligence officials believe that everyone from the North Korean military to Kim Jong-il's eldest son may be plotting behind the scenes to derail the succession plans."

"It also is not clear if a society that reveres seniority would accept such a young leader," the daily added.
Posted by: Steve White || 06/09/2009 00:00 || Comments || Link || E-Mail|| [6478 views] Top|| File under:
Kimmie's #1 Son 'in the Dark but Not in Exile'
North Korean leader Kim Jong-il's eldest son Jong-nam admits he relies on press reports for news that his younger brother Jong-un will succeed their father but denies he himself is looking for asylum abroad. Speaking to Nihon TV, Kim Jong-nam said he based his assumption on media reports and could neither confirm nor deny them definitely.

Asked whether Kim Jong-un resembles his father, he said, "That is one of the reasons my father has named my brother as his successor. My father likes my brother very much."

Nihon TV quoted Kim Jong-nam as saying the appointment of a successor is wholly the decision of the North Korean leader, who is under no obligation to notify anyone, including Jong-nam. He added he had no wish to interfere in the matter.

The Sankei Shimbun daily and other Japanese media have since April reported that the North Korean regime is arresting figures close to Kim Jong-nam and that he is now effectively living in exile. Kim denied press reports of a recent purge of figures close to him. "I'm staying in China and Macau as a North Korean citizen. My exile from North Korea will never happen," he added.
Posted by: Steve White || 06/09/2009 00:00 || Comments || Link || E-Mail|| [6477 views] Top|| File under:
Norks Ban Ships off the West Coast
North Korea banned ships from waters off Wonsan, Gangwon Province from Tuesday until June 29, apparently to test more short-range missiles including KN-01 surface-to-ship missiles there, a military source said Monday. The North also fired six short-range missiles in the East Sea at the end of last month.

The exclusion zone is 263 km by 100 km along the coast of North and South Hamgyong Provinces, stretching up from Sinsang-ri, just south of Hamheung, South Hamgyong Province. The South Korean military predicts the missile will be launched from there in a northeasterly direction. North Korea fired three KN-01s from Sinsang-ri on May 26.

The military also fears the North could also test-fire mid-range and even long-range rockets such as intercontinental ballistic missiles depending what sanctions the UN Security Council takes over the North's recent nuclear test, and depending on the outcome of a South Korea-U.S. Summit on June 16.
Posted by: Steve White || 06/09/2009 00:00 || Comments || Link || E-Mail|| [6478 views] Top|| File under:
U.S. Fighting Nork Labor Camp Sentence for Journalists
For two families praying for the release of U.S. journalists Laura Ling and Euna Lee, the news that they were sentenced to 12 years in a North Korean labor camp comes as a bombshell as the U.S. government works feverishly for their freedom. The two women, who were arrested in March while reporting for Al Gore's Current TV along the Chinese-North Korean border, were found guilty today of "hostilities against the Korean nation and illegal entry."

"She's really scared," "Nightline" contributor Lisa Ling said of her sister in a recent ABC News interview. "I mean, she's terrified. My sister is a wife, with a medical condition. And Euna Lee is the mother of a 4-year-old girl, who has been without her mother for almost three months."

The two journalists were working on a story about the trafficking of women along the North Korean border. Lisa Ling said they never intended to cross into North Korea and has apologized if they, indeed, left China unintentionally.

Friends have told ABC News that they hoped any sentence for Ling and Lee would be symbolic, and that the women would be allowed to return to the United States.

ABC News' George Stephanopoulos said today on "Good Morning America" that the U.S government is working hard to secure the women's release. Clinton, he said, has even gone so far as to send a letter to the North Korean government apologizing for their actions and asking for them to be sent home.


Apologizing? If they weren't in North Korea what is there for the U.S. to apologize about?

And, he said, Gore has also been active behind the scenes. But North Korea may use the women's imprisonment as a bargaining chip for leniency on other issues, some observers say.
Posted by: Steve White || 06/09/2009 00:00 || Comments || Link || E-Mail|| [6525 views] Top|| File under:
U.S. putting N. Korea back on terrorism list ŽnecessaryŽ: Kawamura
[Kyodo: Korea] Japan's top government spokesman said Monday that the government thinks it is necessary for the United States to put North Korea back on its list of state sponsors of terrorism. ''The Japanese government feels (the U.S. putting the North back on the list) necessary as we think the abduction (of Japanese nationals by North Korea) is terrorism itself, and we'd like to closely monitor the developments,'' Chief Cabinet Secretary Takeo Kawamura told a news conference.


It's a petty move that accomplishes nothing. They're a brutal hereditary dictatorship, but unlike Iran or Syria they're not in the business of sponsoring terror organizations.




No, just arming terror-exporting regimes. Not the same thing at all.



Posted by: Fred || 06/09/2009 00:00 || Comments || Link || E-Mail|| [6484 views] Top|| File under:
Home Front: Politix
Clinton invites controversial Muslim leader on conference call
A Muslim leader invited by Secretary of State Hillary Clinton to participate in a conference call after President Obama's speech in Cairo last week once told a crowd that "the jihad way is the way to liberate your land."

Esam Omeish, a surgeon and community leader who is running for Virginia state assemblyman, made the statements in 2000 at pro-Palestinian rally where he spoke out against Israel and urged Muslims to support the Palestinian liberation movement. "We the Muslims of the Washington Metropolitan area are here today in sub-freezing temperatures to tell our brothers and sisters in (Palestine) that you have learned the way, that you have known that the jihad way is the way to liberate your land," Omeish said, just three months into the Al-Aqsa uprising that would claim over a thousand lives through Palestinian terrorist attacks. "We are with you, we are supporting you and we will do everything that we can, insha'Allah (God willing), to help your cause."

After footage of the speech was released in 2007, Omeish was forced to resign from a Virginia state immigration commission to which he had been appointed by Gov. Tim Kaine.

Omeish is now running for state assemblyman in a closely-fought primary election to be held Tuesday. On his Web site, he touts the support of influential Muslim politicians and civic leaders, and his presence on the Clinton call. The State Department has not replied to questions as to whether it was aware of Omeish's past comments when he was selected as one of approximately 100-200 invitees to participate in the conference, which included academics and Muslim leaders.


Equally to the point, how many of the other two hundred have publicly made statements similar to the one Dr. Omeish was deservedly castigated for? Why were they all included on the State Department list?

Jim Hyland, the Republican candidate for the seat Omeish is running for, said Omeish was a poor choice to represent his region's growing Muslim community. "What criteria were they using to select people?" he said. "I think (his views) come from a small-minded perspective -- got to fight Israel and all that sort of rhetoric. Some people have tried move beyond that."

Omeish, who is preparing for the Democratic primary, was not available for comment, but shortly after video of his speech appeared online two years ago he told the Washington Post he had been the victim of a "smear campaign." "It was not a call for violence. It was never any condoning of terrorism or any violent acts," he said.


Really, he was calling for conducting an inner jihad against Israel, not an outer jihad with missiles and suicide bombers. Really.

John Carroll, an attorney running against Omeish in the primary, said his opponent's comments were known by many voters in his district, but neither he nor the two other Democratic candidates had used them against Omeish. "I was surprised (when I watched the video). He's about as nice a guy as you can meet," said Carroll. "He's really championed health care for the uninsured."


YJCMTSU


Omeish was born in Libya but moved to Virginia with his family as a teenager, according to an interview he gave to the Baltimore Muslim Examiner last month. He is the chief of general surgery at INOVA Alexandria Hospital.


How does he treat those patients he suspects might be Jewish? Or sympathetic to Israel?

In the conference call with Clinton last week, which was advertised as a forum to discuss how to bridge the divide between the United States and the Muslim community, Omeish expressed support for President Obama and offered that Muslim-Americans needed to get more involved in politics. "I am hopeful that the my friends on the far right and even some of those in the media, that continue to try and distort my record and my name, and continue to distort public perceptions of the Muslim community, will realize that we have a president and an administration, along with most of the American people, that are ready to move beyond divisive politics," he said on the call, according to a press release from his campaign office.


That statement is nothing like the faintest whiff of accusations of racism. Really.
Posted by: ryuge || 06/09/2009 06:20 || Comments || Link || E-Mail|| [6504 views] Top|| File under:
India-Pakistan
Baitullah loses support in Waziristan
[Geo News] Pakistani tribesman avenging a mosque attack surrounded two militant strongholds and destroyed the homes of some Taliban commanders, an official said Monday as the death toll in the fighting hit 13.

As many as 1,600 tribesmen have joined a citizens' militia in Upper Dir district _ an indication of rising anti-Taliban sentiment in Pakistan as the military pursues its offensive against the militant group in the nearby Swat Valley.

The militias, known as lashkars, were focusing on two villages known as Taliban strongholds, said Khaista Rehman, a local police chief. Officials said Sunday the tribesmen had managed to clear three other villages.

``An intense fight between the lashkar and the Taliban is still going on and the lashkar has destroyed 25 homes of Taliban commanders and their fighters in various villages,'' Rehman said. ``The Taliban had set up their offices in those villages but the local residents and the lashkar have attacked them, and we hope the lashkar will succeed.''

The attack on the mosque Friday left 33 worshippers dead and wounded dozens more during prayers, angering residents of the Haya Gai area of Upper Dir district, where minor clashes with local militants have occurred for months.

Including 11 militants killed over the weekend, the insurgent death toll reached 13 Monday, senior police official Nawaz Khansaid. Two tribesmen were wounded during Monday's fighting in the two villages.

The government has encouraged citizens to set up militias to oust Taliban fighters, especially in the regions that border Afghanistan where al-Qaida and the Taliban have hide-outs. But villagers' willingness to do so has often hinged on confidence that authorities will back them up if necessary.

With the army reporting advances against the Taliban in Swat _ an operation that also reaches into Lower Dir district and has broad public support that confidence appears to be growing.

Already, military officials say that as they've proceeded with the operation in Swat, local residents who have remained in the region have grown increasingly cooperative, providing tips on militants' hide-outs and more.

Also Monday, the leader of a Taliban faction at odds with Pakistani Taliban chief Baitullah Mehsud denounced Mehsud for staging attacks inside the country, a sign of rivalries within the collection of groups identified as the Taliban.

In a face-to-face interview with a foreign news agency, Qari Zainuddin urged tribal leaders to resist Mehsud and said his fighters, he claimed to have 3,000, would stay neutral if the army launches an operation in South Waziristan, Mehsud's stronghold.

``Whatever Baitullah Mehsud and his associates are doing in the name of Islam is not a jihad, and in fact it is rioting and terrorism,'' Zainuddin said. ``Islam stands for peace, not for terrorism.''

He insisted he would resist any U.S. attempts to attack Pakistan.
Posted by: Fred || 06/09/2009 00:00 || Comments || Link || E-Mail|| [6479 views] Top|| File under: TTP
Three killed Khamosh Colony firing
[Geo News] KARACHI: At least three people were killed and various others injured in firing incident in Khamosh Colony, police sources said Monday. According to report, some unidentified miscreants assailed at the people sitting at Bismillah Hotel in the colony, killing Abdun Naeem, Basheer alias Shera s/o Adam and a nine-year boy Alam s/o Qasim. The deceased belong to Pakistan People's Party. According to police sources, the recent incident is target killing and further investigation is in progress. The bodies have been taken to Abbasi Shaheed Hospital.
Posted by: Fred || 06/09/2009 00:00 || Comments || Link || E-Mail|| [6477 views] Top|| File under: Govt of Pakistan
Israel-Palestine-Jordan
Israel developing battlefield robot snake
A robot snake with a camera and microphone in its head is the IDF's latest battlefield weapon, according to a Channel 2 report broadcast Monday.

The channel showed video of the snake twisting into caves, tunnels, cracks and buildings, broadcasting pictures and sound back to a soldier controlling it with a laptop computer.


A snake to hunt Allan's cockroaches in their natural habitat

Clever sods, those Israelis.
Posted by: g(r)omgoru || 06/09/2009 03:57 || Comments || Link || E-Mail|| [6466 views] Top|| File under:
Hamas leader heads to Cairo for Palestinian talks
[Al Arabiya Latest] Khaled Meshaal, leader of the Islamist movement Hamas, was set to travel to Cairo on Monday for reconciliation talks with rival Fatah faction in a bid to revive efforts to restore Palestinian unity.

The Hamas delegation, which crossed into Egypt from Gaza earlier, includes former foreign minister Mahmud Zahar and is scheduled to hold talks with the head of Egyptian intelligence chief Omar Suleiman, the main mediator in the Palestinian reconciliation efforts, Hamas official Fawzi Barhum said in Gaza City.

Tensions between Hamas, which controls besieged Gaza, and the Fatah movement of Palestinian president Mahmoud Abbas have risen and recent clashes in the West Bank left four policemen, four Hamas fighters and a civilian dead.
Posted by: Fred || 06/09/2009 00:00 || Comments || Link || E-Mail|| [6475 views] Top|| File under: Hamas
Syria-Lebanon-Iran
Hezbollah chief accepts defeat in Lebanon vote
[Al Arabiya Latest] Hezbollah's chief Hassan Nasrallah on Monday acknowledged the defeat of his opposition alliance by a pro-Western coaltion in Lebanon's parliamentary elections as Western powers welcomed the news of the March 14 win. "We accept the official results in a sporting spirit," he said in a televised address a day after Lebanese turned out in masses to vote in the crucial elections.

Nasrallah denied claims that his Shiite resistance group would use violence to force a win but stressed that the group's weapons and artillery were not up for discussion by the new parliament.

Nasrallah, appearing graceful in defeat, also congratulated his political rivals. "I would like to congratulate all those who won, those in the majority and those in the opposition," he said.

"We accept the fact that the competition won a majority while the opposition retained its presence in parliament," Nasrallah said.

Analysts and newspapers questioned whether rival factions would be able to form a unity government and ensure the nation, plagued for years by political and sectarian turmoil, is not plunged into renewed violence.

Some analysts expected lengthy horse-trading between and within rival blocs before the next cabinet is formed.

Saad Hariri, head of the March 14 camp, has previously said the opposition could join a unity government, but without the veto power it has demanded in the past--and achieved under a Qatari-mediated deal that followed an armed showdown in the streets of Beirut in May 2008.
Posted by: Fred || 06/09/2009 00:00 || Comments || Link || E-Mail|| [6473 views] Top|| File under: Hezbollah
Defense source: Lebanese punished Hizbullah for war
[Jerusalem Post Middle East] Hizbullah failed to win Lebanon's elections on Sunday largely because of widespread dissatisfaction among the Lebanese people over the Second Lebanon War, a defense source said on Monday.

"For the entire time since the end of the war [in August 2006], Hizbullah said the conflict strengthened it, since it was the only one to stand up against Israel. These elections prove that the Lebanese didn't buy that claim," the source said.

"The bottom line is Hizbullah was punished for the war," he added.

Lebanese citizens were highly aware of the economic costs and other damage incurred to Lebanon by the conflict, the source said. "Lebanon said 'no' to Iran. The elections results are bad news for Syria, too. These parties paid a price for past aggressions," the source continued.

This idea was echoed by Labor MK Amir Peretz, who was defense minister during the war. Peretz said Monday the election results proved the Lebanese people realized that aiding Hizbullah was not in their best interests. "As time passes, the success of Israel's strategy in the war in advancing Israel's interest becomes clearer," Peretz said.

Rejecting fears that Hizbullah was more likely to attack Israel following an elections defeat, the defense source said Hizbullah would likely be accused of "trying to topple an elected government" if it now pursued conflict with Israel.

The elections in Lebanon could also have a knock-on effect in Gaza, where Hamas's popularity is dropping with Gazans dissatisfied with the current situation, the source argued. "Hamas may now be thinking, look what happened in Lebanon. If we go for another democratic process in Gaza, we may not receive the support we had before," he said.
Posted by: Fred || 06/09/2009 00:00 || Comments || Link || E-Mail|| [6475 views] Top|| File under: Hezbollah
After elections, Hezbollah lists no-go issues
[Iran Press TV Latest] Hezbollah has warned its rivals that their victory in the elections does not legitimize the disarmament of the resistance movement. "The majority must commit not to question our role as a resistance party, the legitimacy of our weapons arsenal and the fact that Israel is an enemy state," AFP quoted Hezbollah official Mohamed Raad as saying on Monday.

Lebanon's ruling pro-Western coalition declared victory with 71 seats after an election face-off with the Hezbollah-led bloc, which has won 57 seats in the 128-seat house.

The issue of whether Hezbollah should remain armed has long been high on the agenda of political debates sought by the pro-Western coalition in Lebanon.

The Hezbollah movement argues that its arms help deter possible Israeli attacks on the country and has agreed to discuss the issue with critics within the framework of a national unity government.

Israel sought to bring Hezbollah military power to an end during the 33-day war against Lebanon in the summer of 2006 but was unsuccessful.

Israeli Transport Minister Yisrael Katz was among the top officials to comment on the issue after the elections in Lebanon. He told public radio that Hezbollah should be disarmed after "the defeat of its alliance in Lebanon's election... We must now move to disarm Hezbollah in accordance with agreements made in the past".

On the issue, Israeli Defense Minister Ehud Barak said, "The victory of the moderate camp in Lebanon is a positive sign, but we ought to see how the new government conducts itself, and in accordance with this we will decide what our position will be."
Posted by: || 06/09/2009 00:00 || Comments || Link || E-Mail|| [6478 views] Top|| File under: Hezbollah
Who's in the News
39
[untagged]
6
TTP
4
Hezbollah
3
Govt of Iran
2
al-Qaeda in Britain
2
Govt of Pakistan
2
Hamas
2
ISI
2
Thai Insurgency
1
al-Qaeda in Pakistan
1
Iraqi Insurgency
1
al-Shabaab
1
al-Qaeda in North Africa
1
Govt of Sudan
1
Taliban
Bookmark
E-Mail Me
The Classics
The O Club
Rantburg Store
The Bloids
The Never-ending Story
Thugburg
Gulf War I
The Way We Were
Bio
Merry-Go-Blog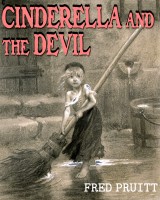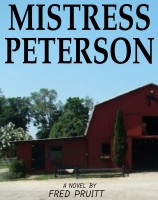 On Sale now!


A multi-volume chronology and reference guide set detailing three years of the Mexican Drug War between 2010 and 2012.

Rantburg.com and borderlandbeat.com correspondent and author Chris Covert presents his first non-fiction work detailing the drug and gang related violence in Mexico.

Chris gives us Mexican press dispatches of drug and gang war violence over three years, presented in a multi volume set intended to chronicle the death, violence and mayhem which has dominated Mexico for six years.
Click here for more information


Meet the Mods
In no particular order...


Steve White
Seafarious
Pappy
lotp
Scooter McGruder
john frum
tu3031
badanov
sherry
ryuge
GolfBravoUSMC
Bright Pebbles
trailing wife
Gloria
Fred
Besoeker
Glenmore
Frank G
3dc
Skidmark
Alaska Paul



Better than the average link...



Rantburg was assembled from recycled algorithms in the United States of America. No trees were destroyed in the production of this weblog. We did hurt some, though. Sorry.
3.235.140.84

Help keep the Burg running! Paypal: