Afghanistan
ŽTaliban will never be defeatedŽ
[Bangla Daily Star] The United States is planning to send an additional 21,000 troops to Afghanistan to neutralise the Taliban, but would never achieve its goals, claims a mentor of Taliban chief Mullah Omar.

Amir Sultan Tarar alias 'Colonel Imam' said allied forces would not be able to overpower their enemies in Afghanistan.

He said the military offensive would only aggravate the situation, and therefore the allied forces should initiate talks with the Taliban to resolve the issues.

"You can never win the war in Afghanistan.I have worked with these people since the 1970s and I tell you they will never be defeated. Anyone who has come here, has got stuck. The more you kill, the more they will expand," he said.

Tarar had run a training programme for Afghans during the Soviet Union's invasion between 1979 and 1989, and played a vital role in forming the Taliban, The Times reports.

He claimed to have trained Mullah Omar in the 1980's.

"Omar passed through the camp in 1985.He was a simple man, a small commander leading a maximum of 40 people and didn't have much weaponry," Tarar recalled.

He also lashed out at former Pakistan President General Pervez Musharraf for siding with the US after the 9/11 incident.

Tarar said Musharraf had severed ties with the Taliban under American pressure.

"You cannot defeat these people, they are well trained, they have a lot of ammunition and the more you kill, the more supporters will come," Tarar recalled telling Musharraf.
Posted by: Fred || 06/08/2009 00:00 || Comments || Link || E-Mail|| [6471 views] Top|| File under: Taliban
Africa North
Mali to strengthen joint border patrols with Algeria
[Maghrebia] In the wake of the al-Qaeda slaying of a British hostage last week in Mali, Bamako is in "advanced discussions" with Algeria and other countries to police the region, Echorouk cited AFP as reporting on Friday (June 5th). The Malian Interior Ministry plans to tighten security measures in the north of Mali and intensify joint border patrols with Algeria. "We are fed up. We must all rise up to fight against these faithless and lawless killers," the news agency quoted the Malian ministry source as saying.
Posted by: Fred || 06/08/2009 00:00 || Comments || Link || E-Mail|| [6474 views] Top|| File under: al-Qaeda in North Africa
Arabia
Saudi king tells Obama to 'impose solution' on Mideast
Arabs are losing patience with the Middle East peace stalemate and US President Barack Obama should impose a solution to the issue, a leading Arab newspaper cited Saudi King Abdullah as saying on Sunday. "We want you to seriously engage to solve the Palestinian question and impose a solution if necessary," Abdullah reportedly told Obama during their talks on Wednesday, according to "informed sources" quoted in Al-Hayat, an Arab newspaper. "Arab patience is running out," the king warned adding that Arabs would rather devote their time to "forming a new generation that can face the future with the knowledge and the ability to work."
Posted by: || 06/08/2009 00:00 || Comments || Link || E-Mail|| [6492 views] Top|| File under:
Bangladesh
Some politicians helped Dawood spread crime web
[Bangla Daily Star] Detectives have found some political leaders and influential people in Bangladesh to have close relations with international mafia don Daud Ibrahim.

The police suspect the influential people maintain close link with Daud to get his support in expanding their businesses in Dubai, a stronghold of the Mumbai-based mafia don.

"The names of a number of political leaders and influential people surfaced during interrogation of two detained accomplices of Daud. We're now verifying what kinds of relations they maintain with him," Deputy Commissioner (DC) Monirul Islam of Detective Branch (DB) told The Daily Star.

He however refused to reveal the names and identities of the influential people at this stage of investigation.

Meanwhile, the detectives arrested another accomplice of Daud Indian national Arif Hossain at Krishi Market in Mohammadpur in the city Saturday night.

The police have so far arrested three of Daud's accomplices since May 27 who are either convicted or accused in criminal cases including for murders.

The police claim they came to Bangladesh to accomplish the gang's long-term assignment, but the arrestees say they were just hiding here.

DB sources say the arrested Indian criminals came to Bangladesh at the directive of Chhota Shakil, who is next to Daud Ibrahim. The sources add Shakil handles his network in Bangladesh over cellphone so tactfully that his operatives here even don't know each other.

ARREST OF ARIF
A DB team raided the Krishi Market area after squeezing information out of detained Abdul Rauf Daud Merchant and Zahid Sheikh and arrested Arif.

During interrogation at the DB office on Minto Road, Arif said Chhota Shakil sent him Tk 1.5 lakh through Western Union last week to provide legal support to Rauf and Zahid, sources say.

The sources also say Shakil was keeping regular contact with Arif over cellphone to discuss means to free Rauf and Zahid on bail.

Arif was running a meat shop at Krishi Market since he came to Bangladesh and residing at a rented house in Mohammadpur Housing Society.

He told The Daily Star at the DB office that he is accused and arrested in connection with a murder in India. Sakil sent him to Bangladesh in 2001 as he was freed on bail in 2000 after serving around seven years behind bars.

"I received Tk 10,000 per month but after my marriage I am receiving Tk 16,000. In this country I was registered as a voter and was living here as a stranded Birhari."

Arif admitted without hesitation that he and another gangster gunned down Amar Sohana Bhaskar Shethe in Mumbai in 1993 at the directive of Shakil as Shethe allegedly led the damage to the historic Babri Mosque.

He said he was arrested the same year in connection with that murder.

Arif married a Bangladeshi national and the couple has two daughters, he said, adding they are trying to settle in Bangladesh by becoming citizens on Shakil's instruction.
Posted by: Fred || 06/08/2009 00:00 || Comments || Link || E-Mail|| [6477 views] Top|| File under: ISI
Army seeks to form crisis unit
[Bangla Daily Star] Bangladesh Army seeks to form a special unit named, Quick Reaction Force (QRF), to ensure the country's internal security, particularly to tackle on an urgent basis -- incidents like mutinies and bombings.

Terming such an unit 'indispensable' for the country 'under the current circumstances', the army in a report claimed that QRF troops will be able to neutralise the threats to the nation much quicker, sources said quoting from the proposals stipulated in the report.

Placed for discussion before the Parliamentary Standing Committee on the Defence Ministry on last Thursday, the report also suggested that the government approves formation of a QRF brigade.

In the report the army termed the absence of QRF as one of its weaknesses in relation to rendering assistance to the government for maintaining internal security.

If QRF is formed, it can also be sent to UN peacekeeping missions on short notice, which will elevate Bangladesh Army's image in the international arena, the report claimed.

The report also suggested forming a national crisis [management] committee in light of the 'current reality' to deal with all possible future crises.

The national probe committee investigating the recent BDR mutiny, in its report submitted to the government last month, also suggested formation of a national crisis management committee at the top level. The February 25-26 BDR mutiny this year, left 74 people dead, including 57 army officers who had been working in the border security force on deputation.

The proposals for the formation of the national crisis management committee came after the National Security Council, the highest consulting body on security affairs, had become defunct, observed security experts.
Posted by: Fred || 06/08/2009 00:00 || Comments || Link || E-Mail|| [6476 views] Top|| File under:
China-Japan-Koreas
U.S. Weighs Intercepting North Korean Shipments
WASHINGTON -- The Obama administration signaled Sunday that it was seeking a way to interdict, possibly with China's help, North Korean sea and air shipments suspected of carrying weapons or nuclear technology.


Much like the Hildebeast 'weighing' economic sanctions yesterday. It's good to ponder, think and weigh things, but sooner or later you have to make decisions and implement them. In the case of North Korea, likely sooner.

The administration also said it was examining whether there was a legal basis to reverse former President George W. Bush's decision last year to remove the North from a list of states that sponsor terrorism.


Of course there is a 'legal basis': the decision is an executive one and can be made for any reason Bambi wants. This is just waging law at the highest level ...

The reference to interdictions -- preferably at ports or airfields in countries like China, but possibly involving riskier confrontations on the high seas -- was made by Secretary of State Hillary Rodham Clinton. She was the administration's highest-ranking official to talk publicly about such a potentially provocative step as a response to North Korea's second nuclear test, conducted two weeks ago.

While Mrs. Clinton did not specifically mention assistance from China, other administration officials have been pressing Beijing to take such action under Chinese law. Speaking on ABC's "This Week," Mrs. Clinton said the United States feared that if the test and other recent actions by North Korea did not lead to "strong action," there was a risk of "an arms race in Northeast Asia" -- an oblique reference to the concern that Japan would reverse its long-held ban against developing nuclear weapons.


Or South Korea. Or Taiwan. Or all three.


Continued on Page 49
Posted by: Steve White || 06/08/2009 00:00 || Comments || Link || E-Mail|| [6473 views] Top|| File under:
China calls for Žappropriate and balancedŽ U.N. resolution on N. Korea
[Kyodo: Korea] Chinese Foreign Minister Yang Jiechi on Sunday called for ŽŽan appropriate and balancedŽŽ U.N. Security Council resolution in response to North KoreaŽs nuclear test, apparently signaling that China would not accept the imposition of tougher sanctions on Pyongyang, a Japanese Foreign Ministry official said. During talks between Yang and his Japanese counterpart Hirofumi Nakasone in Tokyo, Nakasone emphasized the need to adopt ŽŽswiftly a strongŽŽ resolution and noted that ChinaŽs role is important in preventing North Korea from taking provocative actions.
Posted by: Fred || 06/08/2009 00:00 || Comments || Link || E-Mail|| [6496 views] Top|| File under:
Down Under
"Jihad with money" heads Down Under
The first onshore Shariah-compliant real estate fund in the Australian market, The LM Australian Alif Fund, was officially launched at end of May in Bahrain.

"This is the first onshore Australian Shariah-compliant fund. We hope it is the first of many. We are monitoring the reaction to this first offering and see how the market and investors respond."
Posted by: Classer || 06/08/2009 08:28 || Comments || Link || E-Mail|| [6495 views] Top|| File under:
India-Pakistan
Pakistan is yet to declare Al Qaeda a terrorist organisation
Some years ago, when Gen. Pervez Musharraf, the blue-eyed warrior against terrorism of the then President George Bush, was the President of Pakistan, its police had arrested an individual on a charge of belonging to Al Qaeda, a terrorist organisation. When he was produced before an Anti-Terrorism Court, it asked the Government lawyer to produce a copy of the notification under which Al Qaeda had been declared a terrorist organisation. After some days, the lawyer went back to the court and told it sheepishly that the Government had overlooked declaring Al Qaeda a terrorist organisation. He promised that a notification would be issued shortly and wanted that the arrested person should continue to remain in custody till then. The court did not accept the plea. It ordered his release. It held that even if it was a fact that he belonged to Al Qaeda, he had not committed an offence because Al Qaeda was not a terrorist organisation under Pakistani laws.

Some years later, in December 2008 to be precise, the Pakistani Govt. placed Prof. Hafeez Mohammad Sayeed, the Amir of the Jamaat-ud-Dawa (JUD), the political front of the Lashkar-e-Toiba (LET), under house arrest in the wake of the Mumbai terrorist strike of November 26. The action was taken following the decision of the anti-terrorism Sanctions Committee of the UN Security Council to include the JUD and the LET as associates of Al Qaeda and the LET. Sayeed went to the Lahore High Court to challenge his house arrest.

The judges wanted to see a copy of the Government notification under which Al Qaeda was declared a terrorist organisation. After some days, the lawyer went back to the court and told it sheepishly that the Government had not yet declared Al Qaeda a terrorist organisation. The court told him that if that was so, the LET's having links with Al Qaeda is no offence under the law. The court, which ordered the release of Sayeed on June 2, 2009, released on June 6, 2009, the details of the grounds on which it ordered his release. One of the grounds says: "The security laws and anti-terrorism laws of Pakistan are silent on Al Qaeda being a terrorist organisation." The court added: "Even after the perusal of these documents we do not find any material declaring that the detention was necessary for the security of the petitioners and there was no evidence that the petitioners had any links with Al Qaeda or any terrorist movement." Thus, eight years after 9/11, Pakistan is yet to declare Al Qaeda a terrorist organisation. Is this sheer, shocking negligence or is there something more sinister to it? Does one require any more evidence to show that Pakistan's so-called war against terrorism is a farce?
Posted by: Gaz || 06/08/2009 03:58 || Comments || Link || E-Mail|| [6472 views] Top|| File under: Govt of Pakistan
Mehsud behind Benazir's killing, says Musharraf
There is no doubt that Tehreek-e-Taliban Pakistan chief Baitullah Mehsud is responsible for the assassination of former premier Benazir Bhutto, former president Pervez Musharraf has said.

He told a private TV channel it was untrue that he had offered Benazir the premiership for her cooperation. He said Nawab Akbar Bugti was killed for challenging the writ of government, and claimed a foreign hand was involved in subversive activities in Pakistan. "They are sending arms from abroad in a bid to destabilise the country," he added.

Secure nation: Separately, the former president told German weekly Spiegel that nothing could happen to Pakistan as long as its armed forces were intact and strong. He said he felt Pakistan could only be destabilised if the Inter-Services Intelligence and the army were weakened.

Musharraf said he was not sure US President Barack Obama understood the reality in Pakistan. He said the Americans were hated in Pakistan today due to the drone attacks, adding the US should find a way to allow the Pakistan Army to conduct such attacks itself. He said he would be willing to serve as a future ambassador for peace between Pakistan and India if the two governments trusted him to do so.
Posted by: || 06/08/2009 00:00 || Comments || Link || E-Mail|| [6463 views] Top|| File under: al-Qaeda in Pakistan
Petition against Hafiz Saeed's release likely tomorrow
[Geo News] The Punjab government has prepared the petition against the release of Jama'atud Dawah Chief Hafiz Saeed, Geo News reported Sunday. The petition will be presented before the Supreme Court on Monday morning.
Posted by: Fred || 06/08/2009 00:00 || Comments || Link || E-Mail|| [6472 views] Top|| File under: Govt of Pakistan
NWFP cabinet to meet tomorrow
[Geo News] NWFP Chief Minister Amir Hyder Khan Hoti will preside over a meeting of the cabinet at Civil Secretariat tomorrow, sources said Sunday.

The NWFP cabinet will mull over the law and order situation in the province, the issues related with affected people from the troubled areas and upcoming budget.

The NWFP government has prepared the draft of ADP, under which 76 percent of funds will be apportioned for the ongoing development projects and 24 percent of funds for the new projects.

The projects of supplying water to Peshawar from Warsak Dam and the construction of underpasses at GT Road have been included in the annual development programme.
Posted by: Fred || 06/08/2009 00:00 || Comments || Link || E-Mail|| [6467 views] Top|| File under: Govt of Pakistan
13 die in Karachi target killings
The capital of Sindh witnessed a day of bloodshed on Sunday, as 13 people, including 10 members of various political parties, were murdered in 12 separate incidents.

The number of political activists murdered in target killings during the first week of June has now reached 29. Police officials told Daily Times they believed the situation could worsen unless the Home Department intervenes and re-establishes the government's control in the city.

MQM-H targeted: Sunday's unrest started early in the morning when unidentified gunmen barged into the house of Salimuddin -- a legal adviser for the Muttahida Qaumi Movement-Haqiqi (MQM-H) -- within the limits of Jamshed Quarters Police Station and killed him, while injuring his wife Farida, and daughter Sehrish. His daughter has filed a first information report (FIR) against unidentified persons. Another murder believed to be a political killing was that of Nadeem Khan, whose brother, Moin, is a unit incharge of MQM-H. Khan was also shot dead by unidentified assailants. Forty-year-old Naseem Ahmed, a member of the MQM-H eldersrs' wing, was also killed at his house, while his wife, Seema, was injured in the attack.

In Malir City, unidentified gunmen opened fire on a taxi, killing 28-year-old Noman, and injuring his brother, Zeeshan, and mother, Nasima. Police said the attack might have been politically motivated, as Zeeshan was the former bodyguard of MQM-H Chairman Afaq Ahmed. The body of MQM-H activist Hassan Ali was found near Azeem Pura graveyard, while the body of a fruit vendor, Shehzad, was found in Korangi. Shehzad was also a former activist of the MQM-H.

Other parties: In Korangi Industrial Area's Mehran Town, a rift between two groups over the encroachment of government land resulted in the death of 14-year-old Hardeen Khan. His family has nominated activists of the Muttahida Qaumi Movement, Raees Mama, Naeem Gadha, Asif and Hussain, in the FIR. Local leaders of the Jeay Sindh Taraqi Pasand Party, meanwhile, have claimed the deceased was a party worker. At Eidgah, near old Haji Camp, 40-year-old Faqeer Muhammad and Razaullah alias Pappu were killed by unidentified people. Razaullah was a transporter, but police sources said Faqeer had been an MQM worker. A friend, Yaseen, was also injured in the shooting. Unidentified assailants also killed a daily wager, Jamil Khan, on Sunday. Police believe this killing to be politically motivated, as Khan was a supporter of the Awami National Party.

Also on Sunday, Shakeel Naata was killed while his associate Imran, alias Para, was injured. Police claim the two were robbers who turned their guns on each other when they started fighting over the distribution of their loot. There were also reports that the two were MQM-H workers, but party leaders have refuted the claims. Police also found the gagged bodies of two unidentified men.
Posted by: || 06/08/2009 00:00 || Comments || Link || E-Mail|| [6466 views] Top|| File under: Govt of Pakistan
90% tribesmen have left South Waziristan: Saleh
Around 90 percent of the local tribesmen have left South Waziristan and are now living in settled districts, South Waziristan Senator Saleh Shah said on Sunday. He said the government had not made any arrangements for those who had relocated. The senator said a committee of political functionaries and tribal elders has estimated that the previous military operations had cost around Rs 1.30 billion in damages to different areas and more than 4, 500 houses and shops had been damaged in the current operation.
Posted by: || 06/08/2009 00:00 || Comments || Link || E-Mail|| [6465 views] Top|| File under: Govt of Pakistan
Israel-Palestine-Jordan
IDF tells officers: Lose the PowerPoint presentations
[Haaretz Defense] When Moshe Arens started his third term as defense minister in 1999, he brought with him at least one significant change - prohibiting top Israel Defense Forces officers and Defense Ministry officials from delivering presentations with programs like Microsoft PowerPoint.

There is no reason to brand Arens a technophobe. The veteran minister simply concluded that computerized assistance compromises officers' concentration - they had fallen in love with the new technology and struggled to discuss complex issues.

Arens' instructions were forgotten shortly after he left the Defense Ministry, but now another senior defense official has picked up the torch. The deputy chief of staff, Brig. Gen. Erez Weiner, wrote a damning indictment of such presentations in last month's issue of the IDF journal Maarachot.

PowerPoint presentations, he wrote, represent "a strong point that has turned into a weak point. The Americans have concluded that using them makes discussions shallower and compromises analysis. The IDF remains addicted to this tool, and is paying for it dearly."

He added that "for many years the use of presentations in the civilian world has expanded, and even more so in the military. It is virtually impossible to have a discussion or lecture in a military forum in which the presentation is not used.

"I believe the use of presentations has made the level of discussion, and the depth of study, more superficial."

Weiner also quoted U.S. military scholar Col. Douglas Macgregor, who has published reports on senior defense figures discovering that the officers were simplifying complex ideas with "sound bites and amusing pictures." Since they were not forced to explain their positions over several written pages, the officers tended to resort to less coherent arguments.

IDF Chief of Staff Gabi Ashkenazi, has yet to comment on the matter, but Ashkenazi has shown an impatience with imprecise reasoning.
Posted by: Fred || 06/08/2009 00:00 || Comments || Link || E-Mail|| [6475 views] Top|| File under:
Israel set for blizzard of war crimes charges
[Al Arabiya Latest] Israel was set to face an avalanche of war crimes lawsuits from Palestinian lawyers who accused Tel Aviv of dozens of crimes five months after its three week assault on the Gaza Strip, the German daily Der Spiegel reported Saturday.

A group of Palestinian lawyers filed 936 lawsuits against Israel's Defense Forces (IDF) and the cases will soon be heard in Spain's National Court under universal jurisdiction, Iyad al-Alami, head of the Palestinian Center for Human Rights (PCHR), said.

PCHR's attorneys are collecting evidence of human rights violations and war crimes committed against unarmed civilians.

Accusations ranged fromshooting children and women at close range to the illegal use of white phosphorus bombs on civilians as well as attacks on ambulances and razing civilians' houses.

Structural damage in Gaza was estimated at $ 1.6 billion.

Other than PCHR, there are dozens of attorneys from Britain, Norway, New Zealand, the Netherlands and Spain working on lawsuits against Israel andwhich will be filed under the principle of universal jurisdiction, which studies cases of war crimes, genocide, torture and crimes against humanity.
Posted by: Fred || 06/08/2009 00:00 || Comments || Link || E-Mail|| [6492 views] Top|| File under: Hamas
Southeast Asia
MŽsia boosts coastal security
[Straits Times] MALAYSIA is deploying helicopters, boats and an aircraft along its coast to catch a rising number of suspected illegal immigrants from Afghanistan and Pakistan, some of whom may have drowned during their perilous boat journeys. But the saga of the South Asian migrants comes with a twist - they are not trying to enter Malaysia illegally. Instead they are leaving Malaysia illegally on small overcrowded boats to sneak into Indonesia, most likely en route to Australia where they hope to eventually get asylum, officials said in interviews this week.

Many Indonesians, who work here without permits or overstay their visas, also use the boats to exit illegally.

Since March, four boats with 114 Indonesians, 58 Afghans, 37 Pakistanis and three Iraqis have been caught trying to cross from Malaysia toward Indonesia, according to statistics from the marine police and the Malaysian Maritime Enforcement Agency.

Maritime officials say it is hard to estimate how many have successfully completed the dangerous passage.

'This is a new trend to us in Malaysia,' Home Ministry Secretary-General Mahmood Adam told AP.

The prospective migrants are believed to pay human traffickers in their home countries, who arrange for them to come to Malaysia on valid tourist visas. Once here, they see the sights in Kuala Lumpur and surrounding areas before setting sail on an uncertain journey.

Mr Mahmood said most of these people are middle-class with means to fund their journey. Many want to escape the war in Afghanistan and in Pakistan's border region, and all are looking for a better life. 'They have money. They travel all over the world. So how to refuse their visa application? It's very difficult,' Mr Mahmood said.
Posted by: Fred || 06/08/2009 00:00 || Comments || Link || E-Mail|| [6468 views] Top|| File under:
Syria-Lebanon-Iran
Polls close as Lebanon counts key election votes
[Al Arabiya Latest] Polling centers closed at 4:00 p.m. GMT on Sunday in Lebanon's hotly contested general election that could see an alliance led by the Shiite group Hezbollah defeat the Western-backed majority in parliament.

Those inside voting centers by their closing time would be allowed to cast a ballot, after people turned out in masses to vote in the crucial parliamentary election.

Voter turnout reached 53 percent, higher than the 45 percen turnout registered in the 2005 elections, Lebanon's interior minister said after polls closed.

Voting took place amid heavy security measures with the army and police deployed in force throughout the country, preventing any outbreak of violence between the two camps.

The election is expected to be a tight race for the 128-seat parliament between coalitions at odds over issues including the fate of Hezbollah's powerful army and relations with neighboring Syria, which had forces in Lebanon until 2005.

Some polls forecast a narrow victory for Hezbollah, which is backed by Syria and Iran, and its allies, including Christian leader Michel Aoun.
Posted by: Fred || 06/08/2009 00:00 || Comments || Link || E-Mail|| [6470 views] Top|| File under: Hezbollah
Jumblat Warns against 'Deadly' Isolation Mistake if March 14 Win
MP Walid Jumblat on Sunday firmly warned against a policy of "isolation against the others" in case of a March 14 victory and called for the "joint" implementation of the Taef Accord. In an interview with LBC, Jumblat said: "We voted and we still have faith in the project of the state and aspire for its success. But in case of a March 14 victory we must not isolate the others. Beware of the deadly mistake of isolation."

Jumblat described the use of veto power in government as "an invention that does not exist in the constitution."

"The last time we made a mistake by accepting veto power for the president. Let us abide by the joint implementation of the Taef's provisions," he said.

Jumblat said a government of national unity was a "necessity and was conditioned by a March 14 victory."

"The president cannot fulfill his role if he does not have the power to sack a minister by a unilateral decision. The Taef must not remain a means to cripple the government."

Jumblat said a government of national unity was a "necessity and was conditioned by a March 14 victory."

He said the Chouf did not witness "an electoral battle rather a vote for a political platform."

Jumblat cautioned against the breakout of tensions in Aley "regardless of the outcome of the elections."
Posted by: Fred || 06/08/2009 00:00 || Comments || Link || E-Mail|| [6471 views] Top|| File under:
Who's in the News
52
[untagged]
6
Govt of Pakistan
4
al-Qaeda in Pakistan
3
al-Qaeda in North Africa
3
Hezbollah
3
TTP
2
Taliban
2
Govt of Iran
1
Abu Sayyaf
1
ISI
1
al-Shabaab
1
Hamas
Bookmark
E-Mail Me
The Classics
The O Club
Rantburg Store
The Bloids
The Never-ending Story
Thugburg
Gulf War I
The Way We Were
Bio
Merry-Go-Blog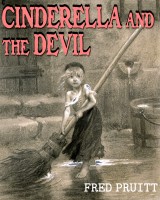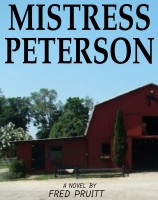 On Sale now!


A multi-volume chronology and reference guide set detailing three years of the Mexican Drug War between 2010 and 2012.

Rantburg.com and borderlandbeat.com correspondent and author Chris Covert presents his first non-fiction work detailing the drug and gang related violence in Mexico.

Chris gives us Mexican press dispatches of drug and gang war violence over three years, presented in a multi volume set intended to chronicle the death, violence and mayhem which has dominated Mexico for six years.
Click here for more information


Meet the Mods
In no particular order...


Steve White
Seafarious
Pappy
lotp
Scooter McGruder
john frum
tu3031
badanov
sherry
ryuge
GolfBravoUSMC
Bright Pebbles
trailing wife
Gloria
Fred
Besoeker
Glenmore
Frank G
3dc
Skidmark
Alaska Paul



Better than the average link...



Rantburg was assembled from recycled algorithms in the United States of America. No trees were destroyed in the production of this weblog. We did hurt some, though. Sorry.
44.210.21.70

Help keep the Burg running! Paypal: