Africa Horn
ICC prosecutor urges Sudan to arrest Bashir
[Al Arabiya Latest] International Criminal Court (ICC) prosecutor Luis Moreno-Ocampo on Friday pressed the Sudanese government to arrest President Omar al-Bashir who stands accused of Darfur war crimes and crimes against humanity. "The government of Sudan has the responsibility to arrest him (Bashir)," Moreno-Ocampo told the United Nations Security Council, citing a legal obligation stemming from the U.N. Charter and U.N. resolutions.

The ICC issued an arrest warrant for Bashir at Moreno-Ocampo's request last March but since then the defiant Sudanese leader has made at least seven trips outside Sudan.
Posted by: Fred || 06/06/2009 00:00 || Comments || Link || E-Mail|| [299 views] Top|| File under: Govt of Sudan
Bangladesh
Dawood has 20 paid women agents in Bangladesh
[Bangla Daily Star] Police believe at least 20 women are working in the country to expand the network of international mafia godfather Daud Ibrahim. The investigators are yet to get details of those women and their whereabouts. They suspect that their job was to find and persuade people into the network of the underworld gang.

Chhota Shakil, second-in-command of Daud Ibrahim's gang, used to pay those women through one of his Bangladesh-based gangsters Zahid Sheikh, a Detective Branch (DB) Police source said. Zahid, an Indian national, admitted to investigators that he recently received Tk 4 lakh from India. Investigators said they are now trying to find out the channel through which Zahid received money from India.

Zahid has been hiding in Bangladesh since 2001 and was in Brahmanbaria on May 27 with Abdul Rouf Daud Merchant and their Bangladeshi host Kamal Mian.

Both Daud Merchant and Zahid are on an eight-day remand.

"Checking Zahid's cellphone memory list we have come to know about the 20 women," an investigator told The Daily Star. Wishing anonymity, the investigator said Zahid maintained regular contact and relation with the women but he is yet to give details about them.

"Once we arrest some of the women we will know more about their role and the network of Daud Ibrahim's gang," he said, adding that they suspect that more than 150 highly-paid agents have been working in the country for Daud Ibrahim.

Zahid disclosed sensational information to the investigators. He said Daud Ibrahim visited Khulna area in 1996 but he did not know details of the visit. He said he first met Daud Ibrahim at hotel Sayana in Mumbai. He used to know him as Raja Bhai, the DB official said.

Chhota Shakil maintained the gang so efficiently that the gang members do not even know each other. Giving an instance, the DB official said while Zahid came to the country first through Benapole in 2001, Chhota Shakil sent a man with a blue car to receive him from a place near Zia International Airport in Dhaka.

The man took him to Banani in the capital and from there another man took him to a hotel at Mohakhali where he stayed until he rented a house in Mohammadpur area. Zahid told investigators that he never saw the two persons again during his long stay in the country.

Meanwhile DB police interrogated Brahmanbaria Municipality councillor Faruq yesterday and they will interrogate the mayor of the municipality today. DB sources said councillor Faruq said Kamal Mian, who is known to him, took Daud Merchant to him and told him that Daud Merchant was a resident of the municipality. Councillor Faruq in good faith attested an application without verifying his nationality.

This article starring:
Chhota Shakil
Daud Ibrahim
Zahid Sheikh
Posted by: Fred || 06/06/2009 00:00 || Comments || Link || E-Mail|| [340 views] Top|| File under:
China-Japan-Koreas
ASDF says Patriot missile interceptors ready to be moved again
[Kyodo: Korea] Japan's Air Self-Defense Force is ready to deploy its Patriot ballistic missile interceptors at short notice if it is given an order to do so in connection with a rumored missile test by North Korea, the top air defense force general said Friday. ''I believe we are now at the stage of collecting and analyzing intelligence, but we are making preparations to swiftly deploy (the interceptors) if the defense minister gives us a deployment order,'' ASDF Chief of Staff Gen. Kenichiro Hokazono told a news conference.
Posted by: Fred || 06/06/2009 00:00 || Comments || Link || E-Mail|| [326 views] Top|| File under:
Seoul, Washington Focus on Nork Spymaster
Gen. O Kuk-ryol, the vice chairman of North Korea's National Defense Commission, has emerged as a common target for both U.S. and South Korean authorities. Citing U.S. intelligence officials, the Washington Times on Tuesday said the general and several of his family members play key roles in the production and distribution of so-called "supernotes," which are high-quality counterfeit US$100 bills. South Korean intelligence officials, meanwhile, point to O as the chief of the recently overhauled North Korean apparatus in charge of spying on the South. A South Korean official said O is therefore being closely monitored by both sides.

As one effective sanction against North Korea, the two governments are considering targeting a handful of high-level North Korean officials including O and freezing their overseas bank accounts.


Someone explain to me why this wasn't done years ago ...

One person familiar with North Korean affairs said, "Gen. O, who was promoted to the National Defense Commission in February, is deeply involved in North Korean leader Kim Jong-il's transfer of power to his son." The source added O was a central figure behind North Korea's latest grandstanding, which is believed to be part of efforts to pave the way for a smooth transfer of power from Kim Jong-il to his third son.

A former Air Force commander, O is among the hawks in the North Korean military. When he was chief of staff between 1979 and 1988, O spearheaded efforts to modernize the military, but he was demoted after clashing with O Jin-woo, a key officer, over reforms. O was saved when Kim Jong-il came to his rescue.

South Korean intelligence officials say Kim recently consolidated all the espionage operations in the North Korean military and the Workers Party, placed them under the National Defense Commission, the country's most powerful organization, and put O in charge of that consolidated espionage apparatus. A South Korean intelligence source said the fact that the hawkish O has been put in charge makes it necessary for the South to prepare for provocations by North Korea.

The reconnaissance division, which was placed under the National Defense Commission, no longer falls under the jurisdiction of Kim Yong-chun, chief of the general staff of the Korean People's Army but takes orders directly from Kim Jong-il. The division specializes in terror against South Korea, including assassination and kidnapping. Following the organizational change, the party, which had handled espionage against South Korea, is left with an external liaison office and a department that handles dialogue, business projects and psychological warfare on the South.

During the administrations of former presidents Kim Dae-jung and Roh Moo-hyun, the department had been at the forefront of inter-Korean relations, but its power has diminished significantly, and it is now believed to be only in charge of formulating South Korea policy. The department handles communication between the two Koreas, joint business projects and psychological warfare targeting South Korea. A South Korean government source said the strengthening of the surveillance apparatus and the weakening of the party department is a signal that North Korea's espionage and subversive operation against the South will intensify.
Posted by: Steve White || 06/06/2009 00:00 || Comments || Link || E-Mail|| [310 views] Top|| File under:
Two Koreas to Discuss Troubled Joint Factory Project
North and South Korea have arranged a meeting next week to discuss operations at a troubled joint industrial zone. South Korea is expected to use the meeting to press for the release of a South Korean manager of the zone who has been detained by the North since March.

South Korean Unification Ministry spokesman Chun Hae-sung says North Korea is ready to talk about the Kaesong Industrial Complex. He says North Korea offered to hold working-level discussions next Thursday. That appointment is in response to offers the South has made for talks since last month.

The Kaesong complex is an experiment in North-South cooperation which opened for business in 2004 just inside North Korea's border with the South. South Korean businesses hire nearly 40,000 inexpensive North Korean workers to manufacture simple items like clothing and cosmetics.

However, the zone has run into a series of serious complications amid worsening relations between North and South. Since last year's inauguration of conservative South Korean President Lee Myung-bak -- who North Korea calls a "traitor" -- North Korea has restricted access to the zone, detained a South Korean executive for more than two months without trial, and cancelled all of the contracts governing rent and wages.

The detained executive, known by his surname Yoo, is believed to have made inflammatory comments about North Korea's political leaders. He may also have encouraged a North Korean female worker to defect to the South. For South Korean officials, his detention without visiting rights or legal counsel is a key concern, because it reflects upon the overall safety of several hundred corporate managers in the zone.

Unification Ministry deputy spokeswoman Lee Jong-joo says North Korea has not yet insisted that Yoo will be treated according to North Korea's domestic laws. She says South Korea is insisting his case be handled according to previous North-South agreements -- not North Korean law.
Posted by: Steve White || 06/06/2009 00:00 || Comments || Link || E-Mail|| [309 views] Top|| File under:
U.S. to impose financial sanctions on N.Korea: report
Any day now, you betcha ...

SEOUL (Reuters) -- The United States has told South Korea it is preparing financial measures to punish North Korea for illicit weapons trade and counterfeiting activities after its nuclear test last week, a newspaper report said on Friday. Plans to hit the North's finances were discussed during a four-day visit to Seoul by U.S. Deputy Secretary of State James Steinberg, the South Korean daily newspaper Chosun Ilbo said.

"The U.S. delegation ... explained when visiting President Lee Myung-bak and others Washington's own sanctions against the North centered around financial sanctions," the paper quoted a presidential Blue House official as saying.

North Korea has raised regional tensions since it fired a long-range rocket over Japan in April, and on Thursday the hermit state put two female U.S. journalists on trial for illegally entering its territory with "hostile intent."

Secretary of State Hillary Clinton said she hoped the trial would result in their speedy release and confirmed the United States had explored sending a special representative to Pyongyang to negotiate for the journalist's freedom. "The trial which is going on right now we consider to be a step toward the release and the return home of these two young women," she told reporters in Washington.

Clinton did not discuss any bilateral sanctions the United States was considering but made clear Washington wanted the "strongest possible" resolution to emerge from negotiations at the United Nations to punish the North for its recent actions. "If there are effective sanctions that we believe can be imposed -- an arms embargo, and other steps that need to be taken -- we need to see real results," she added.

U.N. diplomats said negotiations among the five permanent Security Council members and Japan had yet to produce a deal on a sanctions resolution. One diplomat said the latest draft resolution called for a "moderate" tightening of sanctions imposed on Pyongyang in 2006 after its first nuclear test.


Is that like a moderately strongly worded statement?

Diplomats said China was unhappy about language calling for inspections of vessels carrying North Korean cargo to and from the communist state that might constitute a violation of a partial trade and arms embargo against Pyongyang.


Have to keep the trade lanes to Iran open ...

In 2005, the Bush administration imposed financial sanctions on the North over counterfeiting and drug-running. The 2005 crackdown on Banco Delta Asia in Macau froze about $25 million in funds of Pyongyang's leadership. Most banks around the world steered clear of North Korean funds as a result, fearful of being snared themselves by U.S. financial authorities. Bankers at the time said that as a result North Korea was forced to move its money around in suitcases of cash.

"The steps we've taken in the past ... in the banking sector, you know, certainly did get North Korea's attention previously and if we find ways to do that, we will do so," U.S. State Department spokesman P.J. Crowley told reporters.


Same result as 2005; banning the one bank caused everyone else to steer clear. So it's no different though it sounds different. Bambi is just 'Bush-lite'.



Posted by: Steve White || 06/06/2009 00:00 || Comments || Link || E-Mail|| [306 views] Top|| File under:
Europe
Security officials warn of terror strikes ahead of German poll
Security officials are warning of an increased likelihood of al-Qaida terrorist attacks against German nationals before looming general elections in September, news magazine Der Spiegel reported. The magazine said the planned attacks were meant to avenge the German army's military involvement in Afghanistan and to press the army to withdraw from the country.

The report said the assessment was based on a new warning by the US government that the al-Qaida leadership in the dangerous Afghanistan-Pakistan border area had taken a decision to target Germans. The operation is to be carried out by the North African arm of the terrorist group, the al-Qaida in the Maghreb. Citing the German Office for the Protection of the Constitution (BfV) and the Federal Police Agency (BKA), the report said German companies in Algerian and German nationals in North Africa are particularly at risk.

Der Spiegel said the BfV had begun to warn German companies, who have branches in the Maghreb, of possible terrorist strikes. They are also reportedly alerting German businessmen to the risk of kidnappings by al-Qaida activists. The report pointed to the case of a Darmstadt-based German woman who was held hostage in North Africa for several months and released in April after the government in Mali said it was prepared to release a prisoner affiliated to al-Qaida.

Germany has seen a spate of videos and warnings in recent months, criticizing the government's involvement in Afghanistan. On Friday, a new video by German Islamist Eric Breininger turned up on the Internet, threatening to fight "infidels" in Afghanistan. In early 2008, Germany's BKA announced that Eric Breininger along with Houssain al-M., both from Neunkirchen in the German state of Saarland, had travelled to Afghanistan at the end of 2007, where they are thought to have prepared for a suicide bombing there. Both are suspected of having ties to suspected terrorists arrested in the Sauerland region in the German state of North Rhine-Westphalia in 2007 that belonged to a group known as the Islamic Jihad Union.
Posted by: ryuge || 06/06/2009 07:00 || Comments || Link || E-Mail|| [320 views] Top|| File under:
India-Pakistan
'Greater Pakhtunistan' map signboards appear in NWFP
Signboards with maps of "Greater Pakhtunistan" have reappeared in Bannu and Lakki Marwat districts of the NWFP, Daily Times has learnt. According to an Interior Ministry's letter to the provincial government, a number of "objectionable signboards" displaying maps had been put up in the districts. The letter said the signboards were not only detrimental to the national integrity, but could also spark disorder in the province. The ministry also attached photographs of the signboards with the letter. According to the letter the boards have been installed on Indus Highway, Sarai Naurang and Gandi Khankhel Chowk in Lakki Marwat district; and on Bannu Link Road and Township area in Bannu district. An official told Daily Times that the authorities had asked the Bannu deputy inspector general to remove the signboards. This is the second time that such signboards have appeared in the southern districts of the province. Last year, such boards had sparked controversy among political circles.
Posted by: || 06/06/2009 00:00 || Comments || Link || E-Mail|| [331 views] Top|| File under:
Pakistan: Minister rejects reports of Sufi Mohammad's arrest
[ADN Kronos] The Pakistani government has rejected reports that the militant leader Maulana Sufi Mohammad has been arrested by security officials.


Translation: Somebody picked him up. When his protectors herd about it they apologized and let him go.


Interior minister Rehman Malik said on Friday that Sufi Mohammad, the chief of the hardline Tehrik-i-Nifaz-i-Shariat-i-Muhammadi, had not been detained in a raid in North West Frontier Province.


In case you haven't been paying attention, Sufi sez it's his job to reach agreements with the government, not to keep them.


Media reports quoting sources on Thursday said Sufi Mohammad, and three other TNSM officials, had been arrested from the Amandara region of Lower Dir. On Friday, the Pakistani army said it had arrested several senior associates of the Islamist cleric, Sufi Mohammed. Military spokesman Major General Athar Abbas said six men, including Sufi Mohammad's deputy Maulana Mohammed Alim, had been detained. The arrests took place during a raid on a religious seminary.
Where else? Come to think of it, what kind of seminary is there beside a religious seminary? Maulana Alam and Amir Izzat were "accidentally" banged today in an ambush.
Sufi Mohammed is the father-in-law of the Taliban leader in the troubled northwest Swat region, Maulana Fazlullah.


He's periodically been reported dead, but nobody's produced a corpse.


The Inter-Services Public Relations (ISPR) Thursday confirmed that TNSM's central council member Maulana Wahab, spokesman Ameer Izzat Khan and deputy Maulana Alam, had been arrested during the raid, DawnNews reported. Sufi Mohammed negotiated the peace deal imposing Islamic law in Swat, which fell apart when Taliban fighters moved into neighbouring districts.

This article starring:
AMIR IZZAT KHAN
TNSM
MAULANA ALAM
TNSM
MAULANA FAZLULLAH
TTP
MAULANA MOHAMED ALIM
Tehrik-i-Nifaz-i-Shariat-i-Muhammadi
MAULANA SUFI MOHAMAD
TNSM
MAULANA WAHAB
TNSM
Posted by: Fred || 06/06/2009 00:00 || Comments || Link || E-Mail|| [328 views] Top|| File under: TNSM
US must end anti-Muslim policies, urges Liaquat
[Geo News] The Secretary General of Jamaat-e-Islami (JI) Liaquat Baloch, contrasting the US president Barack Obama's address, has urged US to end anti-Muslim and anti-Islamic policies. He said president Obama has ultimately admitted that army offensives are not solutions to problems relating to politics and economics. In his statement released here on Friday, Liaquat Baloch said besides shaking hands of friendship towards Muslim community of world, US must end its cruel anti-Muslim and anti-Islamic policies. "US promptly announces withdrawal of its troops from Iraq and Afghanistan and closes down its detentions across world", demanded Baloch.

This article starring:
LIAQUAT BALOCH
Jamaat-e-Islami
Posted by: Fred || 06/06/2009 00:00 || Comments || Link || E-Mail|| [434 views] Top|| File under: Jamaat-e-Islami
Shahi says operation Rah-e-Rast anti-Pakhtun
[Geo News] The president Awami National Party (ANP) Sindh Shahi Syed has termed the ongoing military offensive Rah-e-Rast against Taliban in Swat and Malakand Division as anti-Pakhtun as our community is suffering more than militants. He said Pakhtuns must not be kept in relief camps as internally displaced persons (IDPs) and helpless people instead they should be rehabilitated in the earliest possible time. In a statement released from ANP Sindh here on Friday, it is asserted by Shahi Syed that lip services rather than practical measures from government have been multiplying the miseries of (IDPs). Â"The operation has tuned the catastrophe more for the Swat and Buner people instead of dismantling the networks of terroristsÂ", he added.
Posted by: Fred || 06/06/2009 00:00 || Comments || Link || E-Mail|| [341 views] Top|| File under: Govt of Pakistan
US says Taliban getting restricted in Pakistan
[Geo News] The US State Department Assistant Secretary Philip J., expressing satisfaction over Pakistan military operation against Talibanization, has said that Taliban's activities in Pakistan are getting restricted.

He said this during press briefing here on Friday. To a question, he said US is aware of Pakistan's critical condition propped up due to surge in Talibanization and owing to the Internally Displaced Persons (IDP)'s issue brought about by military offensive in North West even then, Taliban activities in Pakistan are getting confined.

Philip said Taliban are still potential threat to Pakistan but world must encourage Pakistani people efforts to counterinsurgency.

He vowed to continue helping Pakistani IDPs saying, "US will make every possible effort to help them rehabilitate".

I am happy over announcement of additional aid for IDPs from Richard Holbrooke, he added.
Posted by: Fred || 06/06/2009 00:00 || Comments || Link || E-Mail|| [306 views] Top|| File under: TTP
One perish, another injured in Karachi shooting
[Geo News] A political activist was killed and another sustained injuries in separate firing incidents in Karachi late on Friday, Geo news reported. According to police, unknown armed gunmen, riding motorcycle, opened fire on a person sitting outside his home, killing the poor victim on the spot who was later identified as Babar Rasheed (30). In another incident of street crime, Aamir (28) was shot injured by unknown culprits in Kharadar locality who was shifted to Civil Hospital for medical aid, sources said. Many more shooting incidents were also reported in Gulistan-e-Johar, Korangi, Shah Faisal colony, Malir and Sohrab Goath localities late on Friday, sources maintained.
Posted by: Fred || 06/06/2009 00:00 || Comments || Link || E-Mail|| [307 views] Top|| File under: Govt of Pakistan
Israel-Palestine-Jordan
US recognizes no settlements deal with Israel
[Iran Press TV Latest] US Secretary of State Hillary Clinton has rejected Israeli claims that the Bush administration had reached a binding agreement with Israel on settlements.

"We have the negotiating record that is the official record that was turned over to the Obama administration by the outgoing Bush administration," Clinton said at a joint press conference with her Turkish counterpart Ahmet Davutoglu.

"There is no memorialisation of any informal or oral agreement," the top US diplomat added.

It may seem that the George W. Bush-era attitude towards Israel has changed markedly since Obama took office.

In 2001, Bush made Israel's Ariel Sharon one of his earliest guests at the White House. He gave Sharon a free hand in everything the hawkish Israeli leader wanted, from attacking towns in the occupied territories to building the infamous separation barrier.

Obama seems to be less accommodating to Israel. While he makes the ritual pledges of support for Israel demanded by the powerful pro-Israel political lobby, he has taken steps to restore some balance.

Since taking office, Obama' envoy, George Mitchell, has made several trips to the region, pressing Israel to freeze settlement-building on occupied Arab land.
Posted by: Fred || 06/06/2009 00:00 || Comments || Link || E-Mail|| [319 views] Top|| File under:
IsraelŽs ŽŽcolonizationŽŽ is worldŽs shame: Erakat
[Al Arabiya Latest] Israel's 42-year occupation of the Palestinian territories that continued following the 1967 Six Day War shames the world, Palestinian negotiator Saeb Erakat said on Friday, as Israeli troops killed a Palestinian during a protest in the West Bank.

"It is a shame upon the international community to have tolerated the continuation of the most hideous colonization for 42 years as this occupation continues to consolidate itself with the construction of a wall, of barriers and of settlements," Erakat told journalists.

He was speaking on the anniversary of the Arab-Israeli war, which broke out on June 5, 1967. During the six days of fighting, Israel seized the West Bank, including east Jerusalem, the Gaza Strip, Sinai Peninsula from Egypt and the Golan Heights from Syria.

Today, "forty percent of the West Bank is under the control of the Israeli empire's colonization," Erakat said.

He said that since Israel occupied the Palestinian territories, it destroyed more than 23,000 homes and expelled more than 8,000 Palestinians from east Jerusalem.

In addition, he said Israeli had carried more than 650,000 arrests of Palestinians from the time of the occupation and that another 4,000 were killed since the beginning of the second intifada -- or uprising -- in 2000.
Posted by: Fred || 06/06/2009 00:00 || Comments || Link || E-Mail|| [313 views] Top|| File under: Palestinian Authority
Syria-Lebanon-Iran
Lebanon braces for high-stakes election Sunday
[Al Arabiya Latest] Lebanon goes to the polls on Sunday in a high-stakes election set to determine whether the troubled nation will keep on a pro-Western course or take a tilt towards Iran.

Close to 11,000 government employees involved in Lebanon's parliamentary election began casting their ballots on Thursday ahead of the weekend vote.

"All those in charge of the polling stations on Sunday are casting their ballots today," a government official told AFP.

Security measures were tight with monitors and security forces at every polling station, the official said.

The vote is being fought out between a U.S.-backed coalition and an alliance headed by pro-Iranian Shiite group Hezbollah in a multi-confessional country scarred throughout its modern history by war and political instability.

Washington said it will review its aid to Lebanon in the light of the outcome of Sunday's election.
Posted by: Fred || 06/06/2009 00:00 || Comments || Link || E-Mail|| [299 views] Top|| File under: Hezbollah
Obama says Ahmadinejad should visit Buchenwald
WASHINGTON - U.S. President Barack Obama on Friday said Iranian President Mahmoud Ahmadinejad, who again this week called the Holocaust a "great deception," should visit the site of the Buchenwald concentration camp.

In an interview in Germany with NBC News shortly before making his own trip to Buchenwald to pay homage to victims of World War Two and the Holocaust, Obama was asked what he thought the Iranian leader could learn from his visit to the site. "He should make his own visit," Obama said. "I have no patience for people who would deny history. And the history of the Holocaust is not something speculative."


Those are good words. Bambi got that one exactly right.

This week Ahmadinejad called the Holocaust a "great deception" during a speech containing his latest verbal assault on Israel, which the Islamic Republic does not recognize.

Obama noted that his great uncle helped liberate a camp of Buchenwald during World War Two. The concentration camp in eastern Germany was created by the Nazis and an estimated 56,000 people, mostly Jews, were killed there.
Posted by: Steve White || 06/06/2009 00:00 || Comments || Link || E-Mail|| [317 views] Top|| File under:
Lebanon candidates fear isolation if March 8 wins
[Al Arabiya Latest] Candidates from the ruling March 14 alliance have expressed concerns over the future of Lebanon's relations with the international community if the March 8 alliance, headed by Shiite resistance group Hezbollah, wins the upcoming elections.

Amid increasing concerns about Iran's interference in Lebanese affairs, candidates of the June 7 elections have spoken out against a possible win by the March 8 alliance as Hezbollah is widely disliked in the West and is seen by the United States as a terrorist organization.

Saudi's role
If March 8 comes to power economic sanctions might be imposed on Lebanon and international aid is most likely to stop, Misbah al-Ahdab, a candidate for the Tripoli constituency, told Al Arabiya.

Ahdab added he feared regional powers such as Saudi Arabia may no longer support a March 8 ruled Lebanon as the opposition group, backed by Iran and Syria, are at odds with them.

"It was Saudi Arabia that sponsored Lebanon's national reconciliation with the Taif Agreement. It supported the whole of Lebanon without discrimination. Comparing Saudi to other countries that incite sedition is an insult that no Lebanese citizen can accept."

The assassination of former Lebanese Prime Minister Rafiq Hariri started the Cedar Revolution that called for the withdrawal of the Syrian army and divided Lebanon into two camps, March 14 and March 8.
Posted by: Fred || 06/06/2009 00:00 || Comments || Link || E-Mail|| [301 views] Top|| File under: Hezbollah
IAEA says uranium traces found at 2nd Syria site
[Al Arabiya Latest] Traces of manmade uranium have been discovered at a second site in Syria and Iran has expanded the number of centrifuges enriching uranium to almost 5,000, according to reports released by the United Nations nuclear watchdog on Friday.

In report on Syria, the International Atomic Energy Agency said its inspectors found uranium particles at a research reactor near Damascus that would not normally be expected there and had asked Syria to explain how they got there.

Inspectors had found "anthropogenic natural uranium particles in environmental samples taken in 2008 from the hot cells of the Miniature Neutron Source Reactor (MNSR) facility in Damascus," the report said.

It was not the type of uranium that would normally be expected to be found at this kind of reactor, a senior official close to the IAEA said on condition of anonymity.

Syria had responded to the agency's "request for an explanation concerning the presence and origin of the anthropogenic natural uranium particles found at the MNSR," the report said.

The IAEA has been examining U.S. intelligence reports that Syria had almost built a North Korean-designed nuclear reactor meant to yield bomb-grade plutonium before Israel bombed it in 2007.
Posted by: Fred || 06/06/2009 00:00 || Comments || Link || E-Mail|| [309 views] Top|| File under: Govt of Syria
Who's in the News
44
[untagged]
3
Govt of Pakistan
3
al-Qaeda in Pakistan
2
TTP
2
Govt of Iran
2
Hezbollah
2
Lashkar e-Taiba
1
TNSM
1
Jamaat-e-Islami
1
al-Qaeda
1
Palestinian Authority
1
Govt of Sudan
1
Govt of Syria
Bookmark
E-Mail Me
The Classics
The O Club
Rantburg Store
The Bloids
The Never-ending Story
Thugburg
Gulf War I
The Way We Were
Bio
Merry-Go-Blog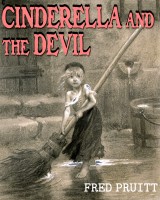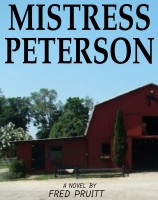 On Sale now!


A multi-volume chronology and reference guide set detailing three years of the Mexican Drug War between 2010 and 2012.

Rantburg.com and borderlandbeat.com correspondent and author Chris Covert presents his first non-fiction work detailing the drug and gang related violence in Mexico.

Chris gives us Mexican press dispatches of drug and gang war violence over three years, presented in a multi volume set intended to chronicle the death, violence and mayhem which has dominated Mexico for six years.
Click here for more information


Meet the Mods
In no particular order...


Steve White
Seafarious
Pappy
lotp
Scooter McGruder
john frum
tu3031
badanov
sherry
ryuge
GolfBravoUSMC
Bright Pebbles
trailing wife
Gloria
Fred
Besoeker
Glenmore
Frank G
3dc
Skidmark
Alaska Paul



Better than the average link...



Rantburg was assembled from recycled algorithms in the United States of America. No trees were destroyed in the production of this weblog. We did hurt some, though. Sorry.
100.24.113.182