Africa North
Egypt locks down Cairo ahead of Obama visit
[Al Arabiya Latest] Upon American President Barack Obama's arrival in Cairo Thursday the bustling city of 20 million is expected to come to a virtual standstill as many of its main traffic arteries are blocked, businesses shuttered and schools closed to make way for the president of the world's superpower.

As Cairo prepares to host Obama and his convoy of 100 journalists and 3,000 security personnel,


Three thousand? Is that normal?

Egyptian and American security agencies have stepped up security measures in and around the city and the ministry of interior renovated key sites Obama is expected to visit.

High-level dignitaries typically visit the Red Sea resort town of Sharm al-Sheikh, but Obama said he wanted to visit Cairo as a historic venue of knowledge and the heart of the Muslim world.


One doesn't discommode one's host to indulge one's personal desires, but rather happily goes along with whatever one's host proposes as amusement after the business at hand has been achieved...provided the proposed amusements are neither illegal nor immoral, of course.

Obama is scheduled to arrive at the presidential palace to meet Egyptian President Hosni Mubarak at 10:00 a.m. local time along with Secretary of State Hillary Clinton, who was already in Cairo Wednesday.

He will then visit Sultan Hasan mosque in Muqattam before heading to Cairo University to give a long-awaited speech to the Muslim world. Afterwards he is to tour the Pyramids.


If his schedule is that well known, perhaps those 3,000 security personnel are a good idea. But why is his schedule so well known?

The president will reportedly meet with several of Egypt's leading politicians, dissidents, experts and activists including recently released dissident Ayman Nour, the wife of recently pardoned Saed Eddin Ibrahim and the Ahram Center's Muslim Brotherhood expert Khalil al-Anani, and hold a roundtable discussion with journalists. He will finish his day at the American embassy where he will meet with embassy staff before leaving Cairo.


"What do you do here? Well done -- keep up the good work!
And what do you do here? Well done -- keep up the good work!
And what..."
Posted by: Fred || 06/04/2009 00:00 || Comments || Link || E-Mail|| [336073 views] Top|| File under:
Arabia
Obama's warning to Saudis: Stop cash to terror groups in Pakistan
Barack Obama begins his tour of the Middle East today with an appeal to Saudi Arabia to help curb the growing instability in Pakistan.

The kingdom has so far sat on the fence over the spread of Taliban militants on both sides of the Afghanistan-Pakistan border, but the issue will be on the agenda when the President meets King Abdullah in Riyadh today.

Mr Obama's defence secretary Robert Gates has already asked Saudi Arabia, which has a close relationship with Pakistan and major influence in the region, for help in countering the terrorist threat.

Many experts say the Sunni-majority kingdom could be crucial in mediating reconciliation with extremists, and it could also help cut off large sums of money flowing to militants from wealthy Saudi donors and Islamic charities.

Saudi Arabia has historical ties with the Taliban, having worked with Pakistan to facilitate its rise in the Nineties and, along with the United Arab Emirates, was one of only two countries to recognise Taliban rule in Afghanistan.

Mr Obama is using his Middle East tour to repair America's image in the eyes of the Muslim world. The next stop on his trip will be Egypt, where he will deliver what is one of the most important speeches of his presidency.

He is expected to use his speech at the University of Cairo to portray a new America that is not at war with the Muslim world and is willing to listen.

He will point out that al Qaeda is not only an enemy of the US but of Muslims worldwide. Mr Obama will also outline the US view on Middle East peace talks, Iran, the war in Afghanistan and unrest in Pakistan.

In an NBC interview last night, Mr Obama acknowledged that there will be no quick fix to the hatred many Muslims feel towards the US. "One speech is not going to transform very real policy differences," he said. "I don't expect that people will come away saying, We agree with every single thing that the President said.' I do hope that we can start opening a dialogue that will be more constructive.

"I hope people will have a better sense of how America views its relationship to the broader world and to Islam. I hope Americans will recognise that Islam is not a monolithic faith, that there are debates within Islam about how to adjust to a modern world."
Posted by: Fred || 06/04/2009 00:03 || Comments || Link || E-Mail|| [336067 views] Top|| File under: Global Jihad
Obama in Saudi on first leg of Mideast tour
[Al Arabiya Latest] American President Barack Obama arrived in Saudi Arabia on Wednesday on his first stop of his regional Middle East mission, where he would seek Arab backing for his bid to revive peace moves while the U.S. adopted a firmer tone with its ally Israel.

President Obama hailed King Abdullah's "wisdom" and added that he came to Saudi Arabia to seek the king's advice prior to his speech to the Muslim World from Cairo on Thursday

On a trip highlighted by his long-awaited address to the Muslim world, Obama will also attempt to prod moribund regional peace diplomacy back to life.

He left the White House late Tuesday enroute to Saudi Arabia for talks with King Abdullah, who has been trying to re-launch a 2002 Arab-backed peace initiative.

Obama will head Thursday to Egypt, where he will meet with President Hosni Mubarak, who canceled a recent visit to Washington because of the death of his grandson.Secretary of State Hillary Clinton was to arrive in Cairo Wednesday.
Posted by: Fred || 06/04/2009 00:00 || Comments || Link || E-Mail|| [336089 views] Top|| File under:
Bangladesh
Pintu instigated BDR mutiny
[Bangla Daily Star] Detained former BNP lawmaker Nasiruddin Ahmed Pintu instigated the BDR mutineers, who were involved in the carnage at their Pilkhana headquarters, alleges the Criminal Investigation Department (CID).

The CID made the allegation in its forwarding report submitted to a Dhaka court yesterday when the investigation officer of the mutiny case produced Pintu before the court seeking 10-day remand.

The court granted five days to quiz the former lawmaker in connection with the charges.

Earlier, the national probe committee on BDR carnage revealed Pintu's "involvement" with the BDR carnage in helping mutineers flee by arranging engine boats to cross the Buriganga at Keraniganj ferry ghat.

The allegation has also been mentioned in the forwarding report by the CID.

Another allegation against Pintu came to light from the CID documents submitted to the court that he and his followers encouraged the mutineers by bringing out processions around Pilkhana in support of them on February 25.

CID sources say Pintu's above-mentioned involvement came to light during questioning of arrested BDR mutineers and in the witnesses' accounts.

The investigation officer, CID's Senior Assistant Superintendent Abdul Kahar Akand, said Pintu has been sent to the Taskforce for Interrogation (TFI) cell where he will be kept during his remand period.

He added CID representatives will visit the TFI cell and interrogate him.

The Detective Branch of police picked up Pintu along with his brother-in-law Mainur Rahman Apu on Tuesday afternoon from the High Court premises following a CID requisition to detain him.

Apu was later released on a bond.

The former lawmaker was taken to the Court of Chief Metropolitan Magistrate, Dhaka around 12:45pm in a prison van amid tight security.

Earlier, Pintu's counsels submitted a petition seeking bail along with cancellation of the remand prayer.

Moving the petition, the defence said their client was implicated in the case for political harassment and damage to his image in the society.

They also told the court Pintu was implicated in the case in an attempt to divert the investigation and save the real perpetrators.

The defence also argued that it is not clear on which basis allegation Pintu was arrested.

COURT PROCEEDINGS SUSPEND
Metropolitan Magistrate Mominul Hassan had to suspend the court proceedings for around 10 minutes and left the courtroom as there was a pandemonium due to the defence's 'unhealthy' competition on who will be the first to make submission.

Pintu himself tried to calm the lawyers, but they did not even pay heed to him.

At one stage Pintu shouted, "Why are you (lawyers) causing damage to me?"

As the lawyers later promised not to indulge in such behaviour, the magistrate took his seat again and allowed Pintu to defend himself as per his earlier appeal to the court.

Pintu argued that if he was involved in the incident, law enforcers could arrest him at that time.

He also said he has been suffering from heart ailment, chest pain, respiratory problem and lost sight in an eye. He said he even begged to a constable to buy him some medicine, but the policeman did not move.

Former president of BNP's student wing Jatiyatabadi Chhatra Dal, Pintu grabbed media spotlight every now and then not only for his alleged involvement in criminal activities, violence, tender snatching and corruption but also for his arrogant behaviour.

During the immediate past BNP-Jamaat alliance rule, the government withdrew as many as 76 cases against Pintu, who still faces several cases.
Posted by: Fred || 06/04/2009 00:00 || Comments || Link || E-Mail|| [336064 views] Top|| File under:
Liakat supervised Ctg arms offloading
[Bangla Daily Star] Detained former NSI deputy director (DD) Maj (retd) Liakat supervised the offloading of the consignment of 10 truckloads of illegal arms and ammunition after boarding at Hotel Golden Inn in Chittagong using a fake name two days before the arms haul, CID sources said.

The hotel's register book showed that Abul Hossain from Lalbagh in Dhaka boarded room No-512 at the hotel on March 30, 2004.

Sources said sergeants Alauddin and Helal Uddin, who helped seize the consignment, identified Liakat as the man who boarded the hotel introducing himself as Abul Hossain.

The sergeants were summoned to the Chittagong divisional headquarters of the Criminal Investigation Department (CID) where they identified Liakat on May 31.

Although Liakat boarded at the hotel using a fake name, he identified himself as a NSI official before the police at Chittagong Urea Fertiliser Ltd (CUFL) jetty.

Hafiz Uddin, one of the main accused in the case, in his confessional statement said a person named Abul Hossain boarded at the hotel and supervised the offloading of the consignment.

Liakat was given the responsibility to supervise the offloading as former NSI Director (Security) Wing Commander (retd) Sahab Uddin was suspected of being a double agent, said the sources.

Meantime, Sahab Uddin was placed on a fresh four-day remand yesterday.

His counsel advocate Zahirul Islam filed a petition for withdrawing Sahab's confessional statement he made on May 15.

Following his statement the investigators arrested former NSI chiefs Maj Gen (Retd) Rezzaqul Haider Chowdhury and Brig Gen (retd) Abdur Rahim and ex-DD Maj (retd) Liakat Hossain.

The defence lawyer in the petition claimed that the statement was obtained 'by force'.

Rezzaqul and Liakat are now being quizzed at the taskforce for interrogation (TFI) cell in Dhaka.
Posted by: Fred || 06/04/2009 00:00 || Comments || Link || E-Mail|| [336068 views] Top|| File under: ISI
China-Japan-Koreas
2 US journalists on trial in North Korea
And the moral of the story: Don't play games with people who don't play games...


SEOUL, South Korea -- North Korea's top court began hearing the case Thursday of two American journalists accused of crossing into the country illegally and engaging in "hostile acts" -- charges that could draw a 10-year sentence in a labor camp. Laura Ling and Euna Lee, reporters for former Vice President Al Gore's California-based Current TV, were arrested March 17 near the North Korean border while on a reporting trip to China.

North Korea's official Korean Central News Agency said in a brief dispatch earlier Thursday that the trial would begin at 3 p.m. (0600 GMT; 2 a.m. EDT) in Pyongyang's Central Court. Hours later, there was no word on the status of the proceedings.

Continued on Page 49
Posted by: tu3031 || 06/04/2009 10:35 || Comments || Link || E-Mail|| [336094 views] Top|| File under:
U.S. improves ability to hit N.Korean missiles: general
WASHINGTON (Reuters) - The United States has fine-tuned its ability to shoot down long-range missiles that could be launched by North Korea based on a trio of tests mimicking such an attack, the head of the Pentagon's Missile Defense Agency said Tuesday.

"We have made adjustments to give ourselves even higher confidence, even though we have intercepted three out of three times in that scenario," Army Lieutenant General Patrick O'Reilly told a missile-defense conference at the Pentagon's National Defense University.

O'Reilly, in response to a question, said U.S. ability to hit a specific spot on the target missile had improved "dramatically" during the tests. The last test simulating a North Korean attack took place December 5. "So, do I think it is likely that you're going to intercept if somebody launches out of there?" he said. "Yes, I do. And the basis is those three tests and what we know about that threat."

Any decision to try to knock out a missile launched by Pyongyang would be made by U.S. national command authorities headed by President Barack Obama.


I think I've found the glitch in the system.


Right between the chair and the keyboard speaker phone ...
South Korean media have reported that Pyongyang may this month test a missile designed to fly as far as U.S. soil. Last week, North Korea conducted a nuclear test, test-fired a barrage of short-range missiles and threatened to attack the South, raising tension to one of its highest levels since the 1950-53 Korean War. The North appears to be preparing to launch an intercontinental ballistic missile with an estimated range of 2,500-4,000 miles from a west coast base, the daily JoongAng Ilbo has cited South Korean intelligence sources as saying.

Pressed to quantify the extent of his confidence in a successful shootdown using U.S. ground-based interceptor missiles, O'Reilly stopped short of saying this was "highly" likely. "I'm not going to let you put words in my mouth," he said. "Because I don't know the definition between 'highly' and 'likely.' But, yes, I do believe it's likely we're going to have a successful intercept against that capability based on the data I've seen."

The sole U.S. bulwark against long-range ballistic missiles is a network of interceptors based in underground silos since 2004 in Fort Greely, Alaska, and Vandenberg Air Force Base, California. Boeing Co. is the prime contractor of the system, known as the ground-based midcourse defense. Top subcontractors include Northrop Grumman Corp., Raytheon Co. and Orbital Sciences Corp.
Posted by: tu3031 || 06/04/2009 09:56 || Comments || Link || E-Mail|| [336086 views] Top|| File under:
US to sell 'bunker-buster' bombs to SKorea
The United States has agreed to sell "bunker-buster" bombs to South Korea that are capable of destroying underground facilities in North Korea, a military official said Tuesday.

Washington recently approved the sale of GBU-28 bombs, which were used during the 1990-91 Gulf War to destroy underground command centres in Iraq, a defence ministry official told AFP on condition of anonymity.

The laser-guided bombs, which could be used to hit North Korean missiles and aircraft stored underground, will be delivered to South Korea between 2010 and 2014, South Korea's Yonhap news agency reported.

It said that in the event of war South Korean jet fighters would carry the bombs to attack underground targets such as North Korea's nuclear facilities and artillery hidden in caves.

South Korea also plans to purchase other high-tech bombs such as JDAMs, JASSMs and GBU-24s, Yonhap said.
Posted by: 3dc || 06/04/2009 00:00 || Comments || Link || E-Mail|| [336076 views] Top|| File under:
U.S. calls on N. Korea to halt Ždangerous and provocative actionsŽ
[Kyodo: Korea] U.S. Deputy Secretary of State James Steinberg on Wednesday called on North Korea to halt ŽŽdangerous and provocative actionsŽŽ amid escalating tensions caused by the countryŽs recent nuclear test and firings of short-range missiles. ŽŽNow is the time for North Korea, rather than continuing to take more dangerous and provocative actions, to recognize that the better course is to reengage and to get back on the path of negotiations towards the denuclearization,ŽŽ Steinberg told reporters after talks with South Korean Vice Foreign Minister Kwon Jong Rak.
Posted by: Fred || 06/04/2009 00:00 || Comments || Link || E-Mail|| [336068 views] Top|| File under:
Key U.N. members divided over resolution over N. Korea
[Kyodo: Korea] even key U.N. members Tuesday remained divided over a resolution the Security Council plans to adopt in response to North KoreaŽs second nuclear test. Japan is believed to have sounded out China and Russia on its compromise plan at informal talks of the seven member countries in order to break the deadlock, U.N. diplomatic sources said.
Posted by: Fred || 06/04/2009 00:00 || Comments || Link || E-Mail|| [336065 views] Top|| File under:
Home Front: WoT
Americans see Muslims at war with US
As President Barack Obama departed for a trip to the Middle Easton on Wednesday, a fresh poll suggests that only one in five Americans has a favourable view of Muslim countries. That compares with 46 percent of the people questioned in a CNN/Opinion Research Corp survey who say they have an unfavourable opinion of Muslim countries. That's up five percent from 2002. Three in 10 say they have a neutral opinion of Muslim countries. The poll also suggests that most Americans suspect people in Muslim countries do not think highly of the United States.


One wonders how all these people will vote in 2012.
Posted by: Fred || 06/04/2009 00:00 || Comments || Link || E-Mail|| [336088 views] Top|| File under: Global Jihad
India-Pakistan
Sajjad urges Muslim to forge EU like unity
[Geo News] Former Chief Justice of Pakistan (CJP) Syed Sajjad Ali Shah has urged the Muslim community to establish unity like European Union forming joint defense system and currency. Former CJP said this during a gathering held on the occasion of the 20th death anniversary of Imam Khumini here on Wednesday. He said Islam is the religion of peace and tolerance, which declared suicide as an illegitimate action urging West to end its policy of double standards as the Muslims, true Muslims can never ever be terrorists. He paid tribute to the services of the Imam Khumini and lauded his efforts rendered in connection with the unity amid the ranks of Muslims. On the occasion, the Iranian Council General Masood Muhammad Zamani appointed here in Karachi said Imam Khumini forged unity among Muslims through the revolution and sought establishment of anti-western culture in Iran which led to the harmony among the ranks of Muslims. Dr. Zahid Ali, Chairman Institute also spoke on the occasion.
Posted by: Fred || 06/04/2009 00:00 || Comments || Link || E-Mail|| [336075 views] Top|| File under: Govt of Pakistan
Lahore security tightened over terrorism threat
[Geo News] District Coordination Officer (DCO) Lahore Sajjad Ahmed Bhatta has said that the security in the provincial capital has been beefed up over threats of terrorist attacks on Wednesday. He asked the people to remain cautious regarding the movements of suspected persons in and around their areas to thwart any untoward situation.
Posted by: Fred || 06/04/2009 00:00 || Comments || Link || E-Mail|| [336073 views] Top|| File under: al-Qaeda in Pakistan
US to give extra $200 mln for Malakand affectees
[Geo News] The United States Wednesday announced an additional amount of 200 million dollars in aid for the affectees of the ongoing operation in Malakand division.

US special envoy to Pakistan Richard Holbrooke announced this while talking to media along with President Asif Ali Zardari and Foreign Minister Shah Mehmood Qureshi here in the Presidency.

On the occasion Foreign Minister Shah Mehmood Qureshi thanked the US for providing 110 million dollars in aid to Pakistan, saying Pakistan was appreciative of this US gesture. The FM said the present democratic government made sincere efforts to build national consensus and a way forward to fight against militancy.

President Asif Ali Zardari said that Pakistan is committed to defend its territory from the militants. "We are committed to defend and wherever there is threat we will follow it," President said in response to a question about military action in Waziristan and other areas.

Replying to a question about winning the war against militants, President Zardari said anything to say in this regard is too soon. "We have war of ideology to fight. We have a war where we have hearts and minds to win. Once we have won hearts and minds of the people of the region, then I will say that we have progressed," he added.

Richard Holbrooke assured that US will provide additional assistance to the government of Pakistan in its moments of need. He said 10 days ago the US secretary of state Hillary Clinton had announced 110 million aid for Pakistan and now US president Barack Obama has sought an extra aid of 200 million dollars from the Congress. Hopefully the Congress will accede to it, he added.

Ambassador Holbrooke said that reconstruction phase will be very important and very critical and assured full American help and support in this phase. "I hope people of Pakistan will understand our country's leading role in responding quickly in this need of hour. President Obama is personally involved in it as US really cares about Pakistan," he added.
Posted by: Fred || 06/04/2009 00:00 || Comments || Link || E-Mail|| [336073 views] Top|| File under: Govt of Pakistan
US should exercise caution with drone attacks: UN envoy
[Geo News] The United States should be more forthright about how many civilians die in its overseas wars, and exercise more caution with unmanned drone attacks, a United Nations human rights envoy said on Wednesday.

Philip Alston, U.N. special wrapper rapporteur on extrajudicial, summary or arbitrary executions, called the U.S. reliance on pilotless missile-carrying aircraft "deeply troubling" and cited "serious shortcomings" with the U.S. military justice system.


Funny how the special wrapper decides to complain about the one weapon we're using that is making the Taliban hurt. What a coincidence ...

"The government should track and make public the number of civilian casualties," he told the U.N. Human Rights Council.

He recommended that Washington make public the status of all investigations into civilian deaths in its armed conflicts.

The Australian law professor said that U.S. soldiers, Pentagon officials, intelligence agents and private contractors are not being held to account for unlawful killings they commit. "The government has failed to effectively investigate and punish lower-ranking soldiers for such deaths, and has not held senior officers responsible under the doctrine of command responsibility," he told the 47 member-state forum in Geneva. "Worse, it has effectively created a zone of impunity for private contractors and civilian intelligence agents by only rarely investigating and prosecuting them."

Alston visited the United States last year, before Barack Obama became president.
Alston last year angered NATO when he issued an estimate of the number of Afghan civilians killed by foreign and Afghan troops that far exceeded the military alliance's toll.

On Wednesday, he expressed "strong concern at the continuing problem of preventable civilian casualties, especially in the context of aerial bombing," in Afghanistan and called for "real accountability based on credible independent investigations."

"Targeted killings carried out by drone attacks on the territory of other states are increasingly common and remain deeply troubling," Alston said. "The U.S. government should disclose the legal basis for such killings and identify any safeguards designed to reduce collateral civilian casualties and ensure that the government has targeted the correct person."

Pakistani officials have complained about the drone attacks, calling them a violation of sovereignty and increase resentment towards both Pakistan's government and the United States.
Posted by: Fred || 06/04/2009 00:00 || Comments || Link || E-Mail|| [336067 views] Top|| File under: al-Qaeda in Pakistan
US criticizes release of Hafiz Saeed
The US on Wednesday strongly criticised the release of Jamaatud Dawa chief Hafiz Saeed. "In the aftermath of the Mumbai attacks, we made very clear that there is an international responsibility to cooperate and to bring the perpetrators to justice and that Pakistan has a special responsibility to do so, transparently, fully and urgently," said State Department spokesman Robert Wood. "Pakistan has said it is committed to fighting terrorism, understood the urgency and had promised strong action against those responsible," he added.

This article starring:
HAFIZ SAID
Jamaatud Dawa
Posted by: Fred || 06/04/2009 00:00 || Comments || Link || E-Mail|| [336077 views] Top|| File under: Lashkar e-Taiba
Seven Qaeda commanders enter Pakistan
Seven trained commanders of Al Qaeda have reached Pakistan to create unrest across the country, with the terror outfit planning, in collaboration with Tehreek-e-Taliban Pakistan (TTP), to carry out attacks and target President Asif Ali Zardari and all four provincial chief ministers, Daily Times learnt on Wednesday.

An official told the newspaper that intelligence agencies had warned in a communiqué about a meeting of senior representatives of Al Qaeda and TTP -- which was held in Paktiya province of Afghanistan on May 3, 2009. He said the operatives of the two organisations had decided to carry out terrorist attacks across Pakistan. The participants of the meeting included Amanullah Afghani, Shahidullah Khan, Rehmatullah Khan, Maulvi Khalid Shah, Abdul Latif Afghani, Muhammad Saeed Bin Talha, Muhammad Shaheen Kawrai, Ahmed Ali Tanwancy and others.

It has been learnt that the seven Al Qaeda trained commanders in Pakistan masterminded attacks in Iraq. Meanwhile, a private TV channel reported that the Interior Ministry had issued a letter saying the TTP had sent suicide bombers to Islamabad, various parts of Punjab and Sindh. The letter says that suicide bombers had reportedly entered Karachi, Multan, Faisalabad, Lahore, Rawalpindi and Islamabad.

This article starring:
ABDUL LATIF AFGHANI
al-Qaeda
AHMED ALI TANWANCY
al-Qaeda
AMANULLAH AFGHANI
al-Qaeda
MAULVI KHALID SHAH
al-Qaeda
MUHAMAD SAID BIN TALHA
al-Qaeda
MUHAMAD SHAHIN KAWRAI
al-Qaeda
REHMATULLAH KHAN
al-Qaeda
SHAHIDULLAH KHAN
al-Qaeda
Posted by: Fred || 06/04/2009 00:00 || Comments || Link || E-Mail|| [336065 views] Top|| File under: al-Qaeda
Govt to appeal against release of Hafiz Saeed
Pakistani authorities vowed on Wednesday to appeal against a court order to release Jamaatud Dawa chief Hafiz Muhammad Saeed.

Tuesday's court order sparked a sharp reaction from India and was likely to ruffle relations with the US, which has made rooting out extremism in Pakistan a key component of its foreign policy. "The government has decided to file an appeal against the release order of Hafiz Saeed," Punjab Law Minister Rana Sanaullah told AFP after the Lahore High Court ordered the cleric's release. "We have received the detailed verdict of the court. Our legal advisers are studying it, and we told them to file an appeal against this verdict," he said.


"We'll keep going through the motions until the American attention span peters out..."


Pakistan put Hafiz Saeed under house arrest in early December and publicly shut offices of the charity after the UN Security Council blacklisted the organisation as a terror group.

This article starring:
HAFIZ MUHAMAD SAID
Jamaatud Dawa
Posted by: Fred || 06/04/2009 00:00 || Comments || Link || E-Mail|| [336063 views] Top|| File under: Lashkar e-Taiba
Taliban big cheeses still alive -- Swat IDPs question operation
Internally displaced persons (IDPs) from Swat valley on Wednesday questioned the authenticity of the ongoing military operation against Taliban in the valley, saying no Taliban key leader was arrested or killed in the valley so far.

Talking to Daily Times, majority of IDPs who fled from military offensive against Taliban and took refuge in government schools of the provincial metropolis, said that the Swat military operation was going to complete in two to three days, but no key leader of Taliban including Swat Taliban chief Mullah Fazlullah, spokesman Muslim Khan and naib ameer Shah Doran, etc were arrested or killed in the month-long operation in the valley.

"How Swat IDPs could return to the valley when Taliban key leaders are alive and hiding there? The fear of Taliban would continue to loom over their heads until elimination of their key commanders of the valley," said Najeebullah Khan, a resident of Mingora, who shifted his eight-member family to a government school of Peshawar some 15 days ago.

Khan said that IDPs put their lives in danger and left their homes for safer places. They would not return to their areas until the whole valley was cleared of Taliban including their top leadership as they (Taliban) might regroup and challenge the writ of the government.

Another IDP from Imankot area of Swat, Sultan Mehmood, said that the security forces should clear the valley of Taliban once and for all. "We still have fear of Taliban as their key leadership has not been killed or arrested during the operation," Mehmood went on to add.

About the NWFP Information Minister Mian Iftikhar Hussain's confirmation of the death and arrest of second and third-tier leadership of Taliban during the Malakand military operation and hope that their top leadership would also be eliminated soon, he said that in previous military operations, the top Taliban leadership remained unharmed, regrouped in the valley and not only occupied Swat but also expanded their influence to Buner and Lower Dir districts.
Posted by: Fred || 06/04/2009 00:00 || Comments || Link || E-Mail|| [336064 views] Top|| File under: TTP
Iraq
Party said to be close to PKK barred from Iraq polls
[Beirut Daily Star: Region] A party said to be close to Kurdish rebels in Turkey has been barred from contesting next month's polls in Iraq's autonomous Kurdish region, the election commission and the party said on Tuesday. "Judicial authorities in Baghdad informed us that they have banned the Al-Amal list from participating in the elections" on July 25, said Ali Qader, the head of the regional electoral commission in Kurdistan. "Our list was banned for political reasons," said Najiba Omar, who heads the Al-Amal (Hope) list.

The list is dominated by the Al-Hal party, seen as close to the Kurdistan Workers' Party (PKK), which took up arms for self-rule in Turkey's Kurdish-majority southeast in 1984, triggering a conflict that has claimed some 44,000 lives.

"Our list is independent and Al-Hal has participated in elections twice before" in Kurdistan, Omar insisted, adding that the grouping would appeal the decision. The PKK is viewed as a terrorist organization by Turkey, the United States and the European Union.

Ankara has long accused Iraqi Kurds of aiding the PKK but during a visit to Baghdad by Turkish President Abdullah Gul in March, his Iraqi counterpart Jalal Talabani - himself a Kurd - warned the rebels based in its northern mountains to lay down their guns or leave the country.

Kurdistan's 2.5 million eligible voters will elect a Parliament and a president next month, six months after provincial polls were held in most of the rest of Iraq, the first vote in the country since 2005.

Six candidates have registered to contest the presidency, including incumbent Massoud Barzani, while 40 political entities have registered to contest the 111 seats in the assembly.

The vote will also mark the first time the president of Kurdistan will be elected by popular vote. In 2005, Barzani was elected by the local Parliament.
Posted by: Fred || 06/04/2009 00:00 || Comments || Link || E-Mail|| [336071 views] Top|| File under:
Israel-Palestine-Jordan
Two Hamas Generals Dismissed on Iran's Orders
Hamas political leader Khaled Meshal recently relieved two brigade commanders in the Gaza Strip on Iranian recommendations, Palestinian sources said Wednesday. The two officers, Bassam Issa and Imat Aakel, were removed from their positions following the recommendation of Iranian satraps Revolutionary Guard officials who participated in the investigation of the perceived Hamas military failure during Operation Cast Lead.

Issa and Aakel have also recently been at odds with Hamas' new interior minister, Fathi Hammad, who had tried to extend his authority over the organization's military wing.

This article starring:
BASAM ISA
Hamas
FATHI HAMAD
Hamas
IMAT AAKEL
Hamas
KHALED MESHAL
Hamas
Posted by: Lord garth || 06/04/2009 09:26 || Comments || Link || E-Mail|| [336075 views] Top|| File under: Hamas
Mideast: UN secretary general renews call for Israeli cooperation in Gaza
[ADN Kronos] United Nations secretary-general Ban Ki-moon has renewed his call for Israel's cooperation with the team mandated by the UN Human Rights Council to probe alleged rights abuses and violations of international law during the recent conflict in Gaza, his spokesperson said.

The team, led by Justice Richard Goldstone, is currently on a week-long trip to the area, the first of its planned field visits. On Friday, it announced it would enter Gaza from Egypt through the Rafah crossing point.

Ban discussed the issue with Israeli Defense Minister Ehud Barak at a meeting in New York.

"On the Gaza fact-finding mission, the secretary-general renewed his call for cooperation from Israel," his spokesperson, Michele Montas, told the media.

Access and movement issues relating to Gaza, the importance of the peace process, Lebanon, and the upcoming report on Security Council Resolution 1701 -- which ended the 2006 war between Israel and Hizbullah -- were also discussed, Montas said.

In addition, the two also talked about the four-member UN Board of Inquiry, led by Ian Martin of the United Kingdom, which examined incidents involving death and damage at the world body's premises in Gaza during Israel's military operation.

Montas said the secretary-general is following up on cases covered by the Board's report, a summary of which Ban forwarded to the Security Council in early May.

Ban has also instructed the UN Legal Counsel to start preparing and formulating claims to compensation for the losses sustained by the Organization in incidents investigated by the Board, she added.

On a related matter, the spokesperson said that none of the 11 million dollars in assessed damages to the UN's Gaza facilities had been received yet.
Posted by: Fred || 06/04/2009 00:00 || Comments || Link || E-Mail|| [336064 views] Top|| File under: Hamas
Syria-Lebanon-Iran
Few economic options for Lebanon's new govt
[Al Arabiya Latest] A win for Hezbollah and its allies in a Lebanese parliamentary election is unlikely to lead to major changes in economic policy by the next government, whose hands will be tied by the state's hefty public debt.

Reducing the debt burden, one of the largest in the world, will be a central challenge, whatever the shape of the government that emerges from Sunday's election. Many expect a coalition cabinet similar to the outgoing administration.

"Reality is very constraining for any minister of finance," said Georges Corm, who held the post from 1998 to 2000.
Posted by: Fred || 06/04/2009 00:00 || Comments || Link || E-Mail|| [336063 views] Top|| File under: Hezbollah
Iran: Militant leader Žadmits linkŽ with MKO
[ADN Kronos] The leader of the Jundullah militant group, Abdulmalik Rigi, has admitted receiving assistance from Iranian opposition group, Mojahedin e-Khalq or People's Mojahedin Organization of Iran, Iranian state media has claimed. Jundullah, a Sunni militant group, claimed responsibility for last week's bomb attack against a Shia mosque in the southeastern city of Zahedan, where at least 25 people died and 180 were injured.

"They (MKO) have had good intelligence collaboration with us and have provided us with much information about the activities of the Iranian regime," Rigi told US-based satellite TV station ABC News, according to Iran's Press TV.

"They inform us about the regime's activities in our areas of operations and let us know about the regime's forces and send us most of the intelligence of interest by email and messages."

Rigi also said the MKO currently had certain restrictions because they were based outside the country.

"We have treaties of friendship with all groups who act against Iran, and, among these, the MKO can do some things for us and we too can transit their members," Rigi said.

"But I guess that they have certain limitations and are in countries where they cannot carry out their intended actions the way they want."

However, the PMOI's secretariat on Thursday responded to Rigi's claims in the Iranian media via a statement on their website.

"This is not the first time that the clerical regime attributes various events to the PMOI in order to pave the way for increasing suppressive measures and executions," it said.

"In addition, as the regime's plots to annihilate Ashraf, home to members of the PMOI in Iraq, have failed, it is now trying to intensify pressure and suppressive measures against Ashraf by resorting to such lies."

The mosque attack took place on 28 May during a public holiday, when worshippers marked the death of Islam's Prophet Mohammed's daughter Fatima.

Zahedan is mainly Sunni Muslim and the remote province is one of the most deprived in Iran, which is largely a Shia country.

According to Iranian media, Jundullah has claimed responsibility for a dozen terrorist operations in Iran and the group's leader has escaped punishment as militants escape into neighbouring Pakistan after staging attacks inside Iran.

The MKO is listed as a terrorist organisation by Iran, Iraq, Canada, and the United States, but was recently removed from the list in the European Union.

Zahedan, the capital of Sistan-Baluchistan province, is 1,600 kilometres from the capital Tehran.
Posted by: Fred || 06/04/2009 00:00 || Comments || Link || E-Mail|| [336064 views] Top|| File under: Jundullah
Hizbullah No. 2: We wonŽt turn Lebanon into Iran
[Jerusalem Post Middle East] Hizbullah's No. 2 leader, confident of victory in Lebanese weekend elections, said Tuesday the Iranian-backed group would invite its pro-Western opponents to join a national unity government if it wins.

Sheik Naim Kassem rejected accusations that a government of Hizbullah and its allies would try to implement an Iranian-style Islamic state. In an interview with The Associated Press, he shrugged off warnings about boycotts and insisted Western nations are willing to talk to the new government irrespective of who wins.

But the unity government proposal shows Shi'ite Hizbullah's concern that if it tries to govern Lebanon outright, it could risk international isolation and possibly another war with Israel, much like the Iranian-backed Palestinian militant group Hamas in Gaza.

Vice President Joe Biden, on a visit to Lebanon last month, warned Washington would reassess aid to Lebanon depending on the next government's makeup and policies. The US, which considers Hizbullah a terrorist organization, has provided about $1 billion in aid since 2006.

"After June 7, there will be a new scene," said Kassem, who leads Hizbullah's election campaign. He said Hizbullah and its allies "will work to form a national unity government. How much we will succeed is up to the other side."

He spoke Tuesday at a secret location in the Hizbullah stronghold of south Beirut. Out of security concerns, AP reporters were driven in a minivan with black-draped windows to an apartment building basement. There, they were transferred to another minivan with black-draped windows to block the view and driven to another building, where Kassem later showed up for the interview.

The vote for parliament pits Western-backed factions that have dominated the government for the last four years against a coalition led by Hizbullah and its ally, Christian leader Michel Aoun.

Hizbullah has had veto power over government decisions for the past year as part of a national unity government formed after its gunmen overran Beirut Muslim neighborhoods in May 2008, bringing Lebanon to the verge of another civil war.

So far, the election has been considered too close to call and the pro-Western coalition has also predicted victory. But if Kassem's predictions materialize, it would be the first time Hizbullah is positioned to play a major role in the formation of Lebanon's government.

Kassem predicted his alliance would pick up between three and six seats over the 64-seat margin to have an absolute majority in the 128-member legislature.

The country's sectarian-based division of power and complex alliances across sectarian divides make it hard for any single party to govern alone and without consensus. Under the system, Christians and Muslim equally share the Cabinet and the legislature. Lebanon's legislature has been sharply polarized between the two camps since 2005, paralyzing state operations. The majority currently has 70 seats and the minority, including Hizbullah, has 58.

Political turmoil and instability have buffeted the country since the 2005 assassination of former Prime Minister Rafik Hariri. Hariri's supporters blamed the bombing on Syria. Damascus denied the accusations, but mass protests in Lebanon and US-led international pressure forced Syria's army out of Lebanon, ending 29 years of dominance.

Lebanon is still trying to chart its own direction after the Syrian pullout. The election of Hizbullah and its pro-Syrian allies would mark a resurgence of Syrian influence. That has raised US concerns, particularly because Washington considers the heavily armed Hizbullah with a long history of anti-Israeli activities a terrorist organization. The US has been at odds with Damascus over Lebanon, Iraq and the Palestinians.

Kassem predicted some factions from the pro-Western coalition would opt to join the new government. But one major faction has already said it won't.

He accused the US of last-minute attempts to influence the vote, but said they would not work. President Barack Obama is addressing Muslims in a speech from Cairo Thursday, days before the Lebanese election, in his latest overture to improve relations with the Islamic world.
Posted by: Fred || 06/04/2009 00:00 || Comments || Link || E-Mail|| [336064 views] Top|| File under: Hezbollah
ŽRafsanjani promised AhmadinejadŽs ouster to KingŽ
[Iran Press TV Latest] President Mahmoud Ahmadinejad has accused the former Iranian president Akbar Hashemi-Rafsanjani of wishing the collapse of his government.

Ahmadinejad who held a televised debate with presidential hopeful Mir-Hossein Mousavi launched heavy attacks against Rafsanjani and Mohammad Khatami, Iran's former president.

"They tried to stand against the Iranian nation but people defeated them. During these four years [Ahmadinejad's term in office] they tried to pretend that the government is unsuccessful, but with God's and people's help we got to this point," Ahmadinejad said.

He claimed that after the previous presidential elections, his rival [hinting at Rafsanjani] was supported from "inside and outside" the country.

"In the early days of my government, Mr. Rafsanjani sent a message to a king of a Persian Gulf state and told him that don't worry, this government will collapse within six months," he added. "Such remarks clearly show that there have been massive plots underway against this government," Ahmadinejad said.

Iran's incumbent president also accused the three other presidential hopefuls--Mohsen Rezaei, Mehdi Karroubi, and Mousavi-- of trying to downplay his government's achievements.
Posted by: Fred || 06/04/2009 00:00 || Comments || Link || E-Mail|| [336064 views] Top|| File under: Govt of Iran
Who's in the News
49
[untagged]
3
al-Qaeda in Pakistan
3
TTP
3
Govt of Pakistan
2
Govt of Iran
2
Hamas
2
Hezbollah
2
Lashkar e-Taiba
2
Global Jihad
1
ISI
1
Jundullah
1
al-Qaeda
1
Thai Insurgency
1
Moro Islamic Liberation Front
1
Iraqi Insurgency
Bookmark
E-Mail Me
The Classics
The O Club
Rantburg Store
The Bloids
The Never-ending Story
Thugburg
Gulf War I
The Way We Were
Bio
Merry-Go-Blog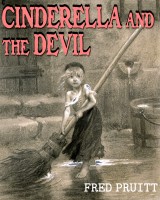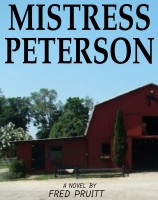 On Sale now!


A multi-volume chronology and reference guide set detailing three years of the Mexican Drug War between 2010 and 2012.

Rantburg.com and borderlandbeat.com correspondent and author Chris Covert presents his first non-fiction work detailing the drug and gang related violence in Mexico.

Chris gives us Mexican press dispatches of drug and gang war violence over three years, presented in a multi volume set intended to chronicle the death, violence and mayhem which has dominated Mexico for six years.
Click here for more information


Meet the Mods
In no particular order...


Steve White
Seafarious
tu3031
badanov
sherry
ryuge
GolfBravoUSMC
Bright Pebbles
trailing wife
Gloria
Fred
Besoeker
Glenmore
Frank G
3dc
Skidmark



Better than the average link...



Rantburg was assembled from recycled algorithms in the United States of America. No trees were destroyed in the production of this weblog. We did hurt some, though. Sorry.
34.204.181.91

Help keep the Burg running! Paypal: