Arabia
US fears freed Gitmo prisoners could join Qaeda
[Al Arabiya Latest] The United States has refused to send Yemeni "enemy combatants" held at Guantanamo Bay back to their home country over fears they could join the local al-Qaeda movement, press reports said on Tuesday.


Even Bambi and Holder are smart enough to understand that if a single released Gitmo thug commits a terrorist act that kills an American, the Bambi presidency is over ...

Only if the incident occurs at home. Those who go abroad are viewed as accepting the risk.

Although U.S. President Barack Obama promised in January to close the controversial prison it was still unclear what would happen to the 240 detainees currently being held in Cuba.

Ninety-six of the 240 prisoners come from Yemen, the poorest and most backwards unstable country in the Gulf, but according to France's Le Figaro newspaper, the U.S. administration has refused to send them back home for fears they would rally jihadists and multiply terrorist attacks.Attempts to contact the White House for confirmation were unanswered.

"Yemen has become a refuge for jihadists" warned general David Petraeus, the highest ranking American military official in the Middle East.

At the start of 2009. Yemen's local al-Qaeda group fused with its Saudi Arabian branch, raising fears a "new Afghanistan" would emerge in its southern frontier following suicide attacks that killed four South Korean tourists.

Two of the top most wanted Saudis were arrested in March, near Taez in the South of Sanaa but there are concerns that hundreds of wanted men tracked by Riyadh have sought refuge beyond the 1,300 kilometer (about 800 miles) frontier between the neighboring countries.

Le Figaro reported that in early April a cave was discovered stocked with weapons, ropes and cameras and said members of al-Qaeda mastermind Osama Bin Laden's family not only used Yemen as a "base for al-Qaeda operations" but also contributed to "terrorist training and the facilitation of their movements."
Posted by: Fred || 06/03/2009 00:00 || Comments || Link || E-Mail|| [6473 views] Top|| File under: al-Qaeda
Bangladesh
JS body for imposing ban on unapproved madrasa books
[Bangla Daily Star] The parliamentary standing committee on education ministry today made strong recommendation of imposing ban on 'unapproved books' including those written by the controversial writer and Jamaat-e-Islami founder Syed Abul Ala Moududi in madrasas. The parliamentary body, therefore, asked all madrasas to follow the books, which are approved by the madrasa curriculum board.

Rashed Khan Menon chaired the meeting held at the parliament complex.
Posted by: Fred || 06/03/2009 00:00 || Comments || Link || E-Mail|| [6465 views] Top|| File under: Jamaat-e-Islami
US, Canada to aid Govt in bringing back Bangabandhu killers
[Bangla Daily Star] Different countries including the US and Canada positively responded to the government's move for bringing home the convicted killers of Bangabandhu Sheikh Mujibur Rahman absconding abroad, State Minister for Foreign Affairs Hasan Mahmud said today.
Hasan Mahmud said this while attending a reception ceremony of Thai foreign minister Kasit Piromya, ATN Bangla reports.

"When I went to the US and Canada on a visit, I discussed the issue with the government of the countries, specially about those who are living in North America and they responded very positively," he said.
Posted by: Fred || 06/03/2009 00:00 || Comments || Link || E-Mail|| [6466 views] Top|| File under:
China-Japan-Koreas
Norks prepare to shoot off ... more missiles
North Korea has begun preparations to fire three or four medium-range missiles, the South Korean military reported to the National Assembly's National Defense Committee on Tuesday. Defense Committee members quoted military officers as saying this when they visited the command post of the Joint Chiefs of Staff. They said the North is preparing to fire medium-range missiles near Anbyon-gun, Gangwon Province. The South has detected several vehicle mobile launchers carrying missiles in the area and assumes that the North will fire more than three missiles.

Officers do not rule out that North Korea will launch an intercontinental ballistic missile from a launch pad in Dongchang-ri, North Pyongan Province on the west coast at the same time.

The medium-range missiles are most likely of the Rodong type with a range of 1,300 km or a new type with a range of 3,000 to 4,000 km which the North deployed warfare-ready in 2007.


Not sure if the latter is an earlier version of the Taepodong missile ...

Asked when the long-range missile will likely be launched, an officer speculated it would take about two weeks to prepare its launch. The ICBM would likely be launched in the direction of the East Sea rather than toward the South Sea, the military speculated.

Meanwhile, there are fears of a provocation as a way to get the North Korean public on side for the succession of leader Kim Jong-il's third son, Jong-un. Grand National Party lawmaker Kim Jang-soo said, "The North could carry out various kinds of provocations. There is a likelihood that it will carry out terrorist acts in relation to the succession."
Posted by: Steve White || 06/03/2009 00:00 || Comments || Link || E-Mail|| [6472 views] Top|| File under:
Nork test not a surprise, more to come
American nuclear expert Sigfried Hecker believes North Korea is "improving its nuclear weapons capabilities, not giving them up," following its recent nuclear test.

In an e-mail interview, Hecker, co-director of the Center for International Security and Cooperation at Stanford University, also said North Korea could go ahead with another nuclear and missile test. "They stated that they would test an ICBM [intercontinental ballistic missile], so they likely will test again," Hecker said. "As for another nuclear test, they are limited by their small plutonium inventory, but one more test is possible."


Unless they've squirreled away more plutonium than they are thought to have, but what are the odds that the experts could be wrong?

Hecker, who is also a research professor in the Department of Management Science and Engineering at Stanford, has visited North Korea six times since 2005; his most recent trip there was last February. He has previously noted that North Korea has given him "remarkable access to its Yongbyon nuclear facilities and its technical specialists."

"They told me that it was useful to reduce the ambiguities about the North Korean nuclear program," Hecker said. "To some extent the access to Yongbyon has allowed me to do that."

What it has also allowed him to do was gather information on the state of the nuclear program there. Hecker noted that North Korea possesses enough plutonium for a third nuclear test. "[North Korea] likely used only a small portion of the 26 kilograms it had on hand, perhaps as much as 6 kilograms," Hecker said. "Since it is now reprocessing another 8 kilograms from the spent fuel, it can replace whatever it used during this test."

The expert also thought highly of the skill level of North Korean nuclear scientists.

"North Korean scientists and engineers have mastered the plutonium fuel cycle," he said. "That is, they have demonstrated all the capabilities to make fuel, construct and operate a reactor, and extract plutonium in a reprocessing facility."

Hecker estimated the latest nuclear yield to be in the range of 2 to 4 kilotons and if a device with this power were detonated above a major city, "it could cause tens of thousands of deaths."

"I believed that North Korea planned to do a test once it decided to reprocess the 8,000 fuel rods [in mid-April]," he said. "I did not believe it had to finish before it tested because it could use its previously reprocessed plutonium for the test and replace it once the new plutonium is reprocessed. So, I am not surprised they tested early. This test had been in the planning stage for a long time."


Which is to say, the Norks have been lying all along. GWB had to tolerate a fair bit of this because we had Roh as the SKor president for much of Bush's second term. We have a stiffer SKor government now, and a Japanese government that understands all too well what is happening. Obama needs to step up and make absolutely sure we don't reward the Norks for their bad behavior. Cutting all the financial links we allowed the Norks to re-open last year would be a good first step.
Posted by: Steve White || 06/03/2009 00:00 || Comments || Link || E-Mail|| [6477 views] Top|| File under:
Norks Moved Long-Range Missile to New Site
North Korea has moved a long-range missile from a launch site in Musudan-ri, North Hamgyong Province to a new missile testing site in Dongchang-ri, North Pyongan Province. There is a lot of speculation why what is believed to be a Taepodong-2 missile was moved.

A South Korean government source on Monday said a train carrying the missile arrived in Dongchang-ri over the weekend from a research center in Pyongyang and the missile appears to have been placed in a large structure to be assembled. It is expected to be assembled over the next week or two before it is placed upright on the launch pad.

South Korean intelligence are wondering why the missile is at the new test site, which has yet to be completed. One reason may be that the Dongchang-ri site is more advanced, thereby lowering the time and risk involved in launching a missile. The Dongchang-ri site is believed to be equipped with automated systems to track and control missiles and rockets, and to load them with liquid fuel. Also, the vertical launch pad is 40 m high, while the one in Musudan-ri is only 30 m, making it capable of launching long-range missiles or rockets carrying satellites.

The source said another advantage may be that if the missile crosses North Korea on an eastward trajectory, it can travel a longer distance than if it was fired from Musudan-ri, while making it easier to track and gather data from radar and other facilities in the North. He added that North Korea could fire the missile southward along the West Sea. Until now, a missile and long-range rocket fired from Musudan-ri crossed Japan, triggering strong protests from the Japanese government. Tokyo threatened to intercept the rocket.

Intelligence officials note that the Dongchang-ri site is only around 70 km away from the Yongbyon nuclear facility. North Korea has yet to develop a nuclear warhead that can be mounted on an intercontinental ballistic missile, but the proximity of Dongchang-ri to the Yongbyon nuclear facility would allow the North to transport a nuclear warhead to the missile site in less time than the old site.
Posted by: Steve White || 06/03/2009 00:00 || Comments || Link || E-Mail|| [6463 views] Top|| File under:
Gates Confident Alaska BDM Could Stop Nork Rocket
FORT GREELY, Alaska – Defense Secretary Robert M. Gates said Monday he had confidence the Pentagon's Alaska-based missile defense system could knock down an incoming North Korean rocket attack if Pyongyang fired on the U.S. mainland.

North Korea is believed by U.S. defense officials to be preparing one of its long-range ballistic missiles, known as the Taepodong-2, possibly for another test launch. In April, Pyongyang shot off a Taepodong-2 that flew over Japan before crashing into the Pacific.

Speaking after touring a silo holding one of the U.S. military's 16 interceptors here at a base northeast of Anchorage, Mr. Gates said his visit had taken on "an additional importance given the developments in North Korea," even though the trip had been planned well before Pyongyang's May 25 nuclear test.

The 16 interceptor missiles, and 4 similar rockets at Vandenberg Air Force Base in central California, are one of the U.S.'s primary defenses against a North Korean missile attack. The U.S. Navy also has a fleet of cruisers and destroyers that can be deployed to the North Korean coast capable of a missile shoot-down.

Critics of the Alaska-based program have questioned whether Pyongyang's missiles can reach the U.S. homeland, ...
... particularly after both tests it has conducted of its long-range missiles over the last three years failed before the rockets reached their critical third stage. The missile in the first test in 2006 blew up almost immediately after takeoff.


Because the Norks couldn't possibly learn from their mistakes and build a better missile. That's never happened in the history of the world ...

Skeptics have also argued that the Pentagon's ground-based interceptors, which have a historically mixed record of striking dummy missiles during testing, would not be able to hit incoming intercontinental missiles.


So let's have fewer of them, not more ...

But Mr. Gates said he believed the ground-based interceptors were growing in capability "every day." "If there were a launch from a rogue state such as North Korea, I have good confidence we would be able to deal with it," Mr. Gates said.


And we wouldn't fire just one. And if we had some warning, the Navy would be throwing SM-3s at the Nork missile.

Despite its backing for the missile defense system, the Obama administration has proposed scaling back the number of interceptors to be placed in Alaska from 40 to 26, arguing the lower number would be sufficient to match near-term North Korean missile capabilities.

But Mr. Gates said that if North Korea or other rogue states prove able to strengthen their missile and nuclear capabilities at a faster rate, the defense budget does not preclude future requests for a bulked-up program in Alaska.


As, for example, when President Palin orders it ...

The administration's decision to cut the missile defense program has come under attack from supporters on Capitol Hill, but Mr. Gates noted that congressional critics of the system have largely grown quiet following North Korea's recent spate of saber-rattling.


Can't imagine why. I thought those critics were telling us that missile defense would never work.

Asked of his impression of the interceptors, Mr. Gates recalled that he had worked on an intercontinental ballistic missile base as a young Air Force officer in the 1960s. "A missile looks like a missile," he joked. "Just make sure the pointy end is up."
Posted by: Steve White || 06/03/2009 00:00 || Comments || Link || E-Mail|| [6464 views] Top|| File under:
China says exchanges with N. Korea normal after nuclear test
[Kyodo: Korea] China said Tuesday its exchanges with North Korea remain normal after PyongyangŽs nuclear test last week, and a Chinese parliamentary delegation postponed a visit to the North because of ŽŽschedulingŽŽ reasons. ŽŽExchanges have been normal throughout,ŽŽ Foreign Ministry spokesman Qin Gang said at a regular press conference, denying reports Beijing suspended them as a display of displeasure toward PyongyangŽs nuclear test.
Posted by: Fred || 06/03/2009 00:00 || Comments || Link || E-Mail|| [6476 views] Top|| File under:
Home Front: WoT
New charges filed in NYC jihad plot
Several new charges have been brought against the four New York men accused of plotting to wage a self-styled jihad by bombing synagogues and blowing U.S. military airplanes out of the sky. A federal indictment handed up Tuesday afternoon added charges of attempting the use of weapons of mass destruction within the United States and conspiracy to kill officers and employees of the United States against James Cromitie, David Williams, Onta Williams and Laguerre Payen. The men already faced charges of conspiracy to use weapons of mass destruction in the United States and conspiracy to acquire and use anti-aircraft missiles.

They were arrested May 20 and charged through a document known as a criminal complaint, but prosecutors were procedurally required to put the allegations before a grand jury and bring an indictment for the case to continue. The indictment contains the new charges as well as the original ones. The men, all of whom are reportedly Muslims, are being held without bond and face life in prison if convicted. An arraignment is scheduled for Wednesday.

According to authorities, the men, who apparently met in prison, were exposed by an FBI informant who they thought was a member of a Pakistani terrorist group that would supply them with weapons. Mr. Cromitie told the informant, whom he met at a mosque in Newburgh, N.Y., that he wanted to do "something to America" and also hated Jews, authorities said. Mr. Cromitie said his parents had lived in Afghanistan and he was angry that the U.S. military was killing Muslims in that country and Pakistan. The two Williamses, who do not appear to be related, are also Americans; Mr. Payen is a native of Haiti.

The informant - who posed as a member of Jaish-e-Mohammed, which seeks to end India's rule of Kashmir - told Mr. Cromitie that he could get him explosives and surface-to-air guided missiles, the FBI said. After the four men hatched a plan to attack a synagogue in the Bronx and aircraft at an Air National Guard Base in Newburgh, according to the FBI, the informant sold them phony C-4 plastic explosives and Stinger surface-to-air missiles that wouldn't have worked. The men were arrested after planting the phony explosives at a synagogue, authorities said.

Since the arrest, the Council on American-Islamic Relations has criticized the FBI's tactics, questioning whether the suspected plot "may have been based more on the financial inducements of a government informant than on the predisposition to terrorism of three petty criminals and a mentally ill Haitian immigrant."

Media reports have described the men as "down and out" and "hapless." But James Casey, the special agent in charge of the FBI's Jacksonville, Fla., bureau, criticized the tone of such journalism. "I think it is important for Americans to consider that had 19 young men been arrested on September 10, 2001, with nothing more than box cutters, duct tape and a plan to fly hijacked planes into the World Trade Center and Washington, D.C., landmarks, the story of those arrests might have had the same patronizing tone," Mr. Casey wrote in an editorial published in the Florida Times-Union. "Unfortunately, we know how the story unfolded on September 11th. And while the plot still seems amateurish in retrospect, in the words of the 9/11 commission report, it was 'good enough,' " he said.
Posted by: ryuge || 06/03/2009 07:44 || Comments || Link || E-Mail|| [6461 views] Top|| File under:
Former friend testifies against terrorist wannabe in Atlanta
An admitted supporter of terrorism testified in federal court Tuesday about his connection to Syed Haris Ahmed, a former Georgia Tech student who is on trial for similar charges. Zubair Ahmed, who is not related to the defendant, entered a guilty plea in the Northern District of Ohio last January to one count of providing material support to terrorism as part of a plea agreement. The charge carries a 15-year prison sentence, but he said he hopes to get an eight- to 10-year sentence for cooperating with the government.

Zubair Ahmed, a 30-year-old Chicago resident, said he traveled to Egypt with his cousin during the summer of 2004 with the intent of eventually entering Iraq or Afghanistan to fight "violent jihad" against the United States. Before they could make it out of Egypt, Zubair Ahmed's father found out about his son's whereabouts and traveled to the country and brought him home.

Zubair Ahmed testified he met Syed Haris Ahmed on a Web site that discusses Islamic issues. "We shared the same opinion," Zubair Ahmed said. The two eventually met in Chicago where Zubair Ahmed said they briefly discussed "violent jihad."

The two men often communicated online through coded words or the Urdu language, Zubair Ahmed said. He explained a number system they devised to refer to the stages of their faith: 1st, the ideological phase; 2nd, the logistical phase; 3rd, the fight or battle phase. "Last time we met we were 1st. Now we are almost 3rd," Syed Haris Ahmed wrote to Zubair Ahmed in an online chat session during November 2005, according to testimony.

Earlier Tuesday, Assistant U.S. Attorney Robert McBurney presented e-mail and online chat session evidence seized from Ahmed's hard drive by the FBI, showing Ahmed was referred to as the leader by his alleged co-conspirators.

FBI Special Agent James Allen testified that coded e-mails spelled out Ahmed's intentions to enter a terrorist training camp during a trip to Pakistan in July 2005. "The curry place (Pakistan) is our main area for picnic and then spend the night at the mountain hills national park (terrorist camp)," Ahmed allegedly wrote in an e-mail.

Syed Haris Ahmed, 24, and alleged co-conspirator Ehsanul Islam Sadequee are charged with providing material support to terrorists and other conspiracy counts. Sadequee is set to go on trial in August. Ahmed and Sadequee are accused of discussing attacks in the United States that include oil refineries and a military base. Prosecutors say they also made casing videos of landmarks in the Washington, D.C., area. The short, shaky videos were allegedly emailed to other co-conspirators and found on the hard drives of at least two men who were arrested on terrorism charges in the United Kingdom.

Martin maintains the videos are amateurish and silly, but prosecutors pointed out that the defendant stated during an FBI interview the videos were sent "to prove that, you know, we are something."

This story has the following tidbit:

In July 2005, Ahmed traveled to Pakistan with the intention of joining a terrorist training camp and then waging jihad on behalf of either the Taliban or Lashkar-e-Taiba, a Pakistani-based terrorist group, prosecutors say. But Ahmed later told federal agents that, after talking it over with relatives in Karachi, he decided against it and returned to Atlanta. When Ahmed arrived on his return flight at Hartsfield-Jackson International Airport, he was flagged and interviewed by customs agents.

Apparently alarmed about Ahmed's intentions, FBI surveillance officials soon began keeping watch over him on the Georgia Tech campus. On Sept. 13, 2005, an FBI official followed Ahmed into the Georgia Tech library, where he sat down to use a computer. Standing on a balcony above the computer console, the officer looked down and saw Ahmed call up a Web site showing how to make explosives, according to Tuesday's testimony. At this time, Ahmed also was telling a friend in Michigan [Zubair Ahmed] in online chats how he regretted not taking the step toward violent jihad on his trip to Pakistan.
Posted by: ryuge || 06/03/2009 07:27 || Comments || Link || E-Mail|| [6462 views] Top|| File under:
India-Pakistan
FM mullahs spread the Taliban's word
The scenic Swat Valley is thundering with aerial bombardments and fiery Taliban FM radio sermons. In a large-scale military operation dubbed Operation Rah-e-Raast (Operation Straight Path), the Pakistani army is hitting Taliban targets with helicopter gunships while the Taliban respond with AK-47s and their powerful propaganda radio broadcasts. More than a million people have fled the scene of the battle and millions more are trapped inside the valley. While the government has asked the local people to help the military in identifying Taliban hideouts, the Taliban have been broadcasting warnings against supporting the military.

Through their pirate FM transmitters, the Taliban have demanded that local parliamentarians, security forces and other government officials resign from their positions as a mark of protest against the military operations; otherwise they should be prepared for a jihad directed against them.

The Taliban radio broadcasters, popularly known as "FM Mullahs", continuously transmit anti-American and anti-government sermons, calling democracy "un-Islamic" and those practicing it "infidels". In their fiery radio speeches, the Taliban preachers have demanded that the non-Muslim minorities of Malakand pay jizya (protection tax) or face jihad. In the same tone, they have issued warnings to local non-governmental organizations, musicians and anybody else involved in "un-Islamic" activities. Those defying their orders are butchered, and daily announcements of the details of their deaths broadcast on FM channels.
Posted by: ryuge || 06/03/2009 07:55 || Comments || Link || E-Mail|| [6474 views] Top|| File under:
Govt claims second, third tier leadership of Taliban eliminated
The government on Tuesday told the National Assembly Standing Committee on Defence that security forces had achieved "major successes" in the ongoing military operation in Swat and Malakand, and the Taliban's second and third tier leadership had been eliminated. The closed-door meeting of the standing committee -- presided over by Azra Fazal Puchecho -- was held to discuss the military operation in Malakand. Interior Secretary Kamal Shah briefed the committee members on the government's counter-terrorism policy. The committee has directed the Interior Ministry to issue a white paper on the details of the Swat operation and implications of the war on terror to assess the fallout of those policies. The chairwoman of the committee believes that the white paper would help review the future strategy for dealing with terrorism. Sources privy to the meeting said the interior secretary told the committee the military operation was "headed towards its logical end".
Posted by: Fred || 06/03/2009 00:00 || Comments || Link || E-Mail|| [6461 views] Top|| File under: Govt of Pakistan
'Sufi Muhammad should wear bangles'
Sufi Muhammad should wear bangles if he is hiding like a woman, the Tahafuz Namus-e-Risalat Mahaz (TNRM) said on Tuesday. The TNRM organised a rally from Data Darbar to Regal Chowk. Dr Sarfraz Naeemi, Peer Fazal Qadri, Mufti Muhammad Khan Qadri and others spoke on the occasion. They said Taliban had damaged the reputation of Islam. They said Sufi Muhammad, Fazlullah and Baitullah Mehsood were the enemies of Islam and traitors. The government should continue operation in Swat to eradicate Taliban who were working for the enemies of Pakistan, they added.
Posted by: Fred || 06/03/2009 00:00 || Comments || Link || E-Mail|| [6462 views] Top|| File under: TNSM
Footage of suicide attack on Rescue-15 building released
[Geo News] Geo news on Tuesday released footage of the daring suicide attack on the Rescue-15 Building (Emergency Response Center) and the office of an intelligence agency at Fatimah Jinnah Road here on May 27. The footage shows a white coaster carrying terrorists reached the spot and exploded some moments after. Heavy gunfire took place before and after the blast. Two large blasts were heard overall, the first blast was trigerred by a hand-grenade. At least 35 people were killed nearly 400 injured when terrorists detonated the explosives-laden vehicle outside Rescue-15 fortified provincial headquarters. Up to five heavily-armed terrorists, who failed to reach the main premises, rammed their Toyota vehicle into the barriers on the road leading to the buildings housing the office of Lahore Police Rescue offices.
Posted by: Fred || 06/03/2009 00:00 || Comments || Link || E-Mail|| [6462 views] Top|| File under: al-Qaeda in Pakistan
Hafiz Saeed against Swat Operation
[Geo News] Jamatud Dawa leader Hafiz Saeed said Tuesday it should be brought home to the people fighting in Swat that there is no need to fight there. Talking to Geo News, Hafiz Saeed said neither the suicide attacks are acceptable nor does he support the Swat Operation. The judicial verdict is the victory of justice and law, Hafiz said adding the government tried to link his group to Al-Qaeda. Ajmal Kasav has neither been in touch with him nor with his organization, he added.
Posted by: Fred || 06/03/2009 00:00 || Comments || Link || E-Mail|| [6464 views] Top|| File under: Lashkar e-Taiba
China asks Pakistan to uproot militants
China has asked Pakistan to use all its resources to uproot the militant organisation 'East Turkistan Islamic Movement' from the country.

According to BBC, Chinese President Hu Jintao has sent this message through diplomatic channels to President Asif Ali Zardari. Hu also asked the president to step up the security of Chinese nationals working or living in Pakistan. BBC quoted a Foreign Ministry source as saying that there was a news report on East Turkistan Islamic Movement members hiding and operating in different parts of the Tribal Areas. The source said the militant organisation was involved in terrorist activities in China and was provoking Chinese Muslims to join them.

In the official documents obtained by the BBC, the Chinese president expressed concern over the security of around 10,000 Chinese professionals in Pakistan, especially the 3,000 working on the Karakoram Highway near Swat.
Posted by: Fred || 06/03/2009 00:00 || Comments || Link || E-Mail|| [6462 views] Top|| File under:
Pakistan vows to curb Jundullah terror group
[Iran Press TV Latest] Pakistan vows to wipe out a shadowy rebel group which has used the country's territories as a pad to launch attacks inside the Iranian border areas.



Investigative journalist Seymour Hersh revealed in a report in July 2008 that US congressional leaders had secretly agreed to former president George W. Bush's USD 400 million funding request, which gives the US a free hand in arming and funding terrorist groups such as Jundullah militants.

Pakistan's Dawn News revealed on Tuesday that Islamabad's interior ministry presented all its information on Jundullah to the country's intelligence services in order to root out the terror networks and its members from Pakistani soil. The developments come as a bomb blast rocked a mosque in the Iranian city of Zahedan on Thursday night as mourners participated in a ceremony marking the death of the daughter of the prophet of Islam.

The Jundullah terror group claimed responsibility for the terrorist attack that lead to martyrdom of 25 faithful believers and injured 125 others. A second explosive was also defused at the mosque within minutes of the explosion. The group's spokesman Abdolrauf Rigi contacted the Pakistan-based office of the Saudi's al-Arabiya television network to report a bombing in a mosque in the Sistan-Balouchestan province.

The senior officials in Islamabad have also urged Inter-Services Intelligence (ISI) and its sister organization for the identification of group members and the immediate arrest of the ringleader Abdulmalek Rigi.

Based on the report, Pakistan and Iran had joined forces 'in combating insecurity' since President Asif Ali Zardari-led government took over last year in Islamabad. The report also quoted Iranian sources as saying that a number of rebels detained in Pakistan have been extradited to Iran within this new framework over some past months.

Iran had located the bases of the group and informed the Pakistani government of Abdulmalek Rigi's position, according to General Hassan Firouzabadi, the chief of the Iranian armed forces. This is while Pakistan Interior Ministry Chief Rehman Malik has ordered the group be disbanded and wiped out following terror activities in the region.

Iran's Foreign Minister says Jundullah has ties with foreign forces based in neighboring Afghanistan. "We believe Rigi's terror network is linked with some foreign forces in Afghanistan," Manouchehr Mottaki told reporters on Monday.

Investigative journalist Seymour Hersh revealed in a report in July 2008 that US congressional leaders had secretly agreed to former president George W. Bush's USD 400 million funding request, which gives the US a free hand in arming and funding terrorist groups such as Jundullah militants.

This article starring:
Abdolrauf Rigi
Jundullah
Abdulmalek Rigi
Jundullah
Posted by: Fred || 06/03/2009 00:00 || Comments || Link || E-Mail|| [6463 views] Top|| File under: Jundullah
Pakistan not serious: India
The Indian government voiced its unhappiness on Tuesday over the Lahore High Court (LHC) decision to release Jaamatud Dawa chief Hafiz Saeed, saying it demonstrated Pakistan was not "serious" in tackling terror.

Home Minister P Chidambaram told reporters outside Parliament House the release of the JD chief has ruined the chances of early resumption of dialogue with Islamabad. "It is a commentary on the commitment of Pakistan to investigate the perpetrators of the Mumbai attack," he said. He said the move showed Islamabad's "lack of seriousness" in bringing the perpetrators of the 26/11 Mumbai carnage to justice.

Also on Tuesday, External Affairs Minister SM Krishna objected to Prime Minister Yousaf Raza Gilani's remarks that the Kashmir issue "holds the key to durable peace in the region". Meanwhile, Junior Foreign Minister Shashi Tharoor said Saeed's release was a "big disappointment" for India.
Posted by: Fred || 06/03/2009 00:00 || Comments || Link || E-Mail|| [6462 views] Top|| File under: Govt of Pakistan
Israel-Palestine-Jordan
Activists barred from Nablus checkpoints
The IDF on Wednesday banned Israeli civilians from entering checkpoints around Nablus, in a move aimed at ending the presence of Israeli left-wing activists at the sites, who the army says have interfered with soldiers tasked with carrying out security checks.


Better late than never
Posted by: g(r)omgoru || 06/03/2009 09:12 || Comments || Link || E-Mail|| [6462 views] Top|| File under:
Likud: Obama has crossed the line
US President Barack Obama's administration's criticism of Prime Minister Binyamin Netanyahu's policies has crossed the line into interfering in Israeli politics, top Likud ministers and MKs said Tuesday.


Using that criterion, every U.S. President has interfered in Israeli politics ...

Kadima officials responded to the allegations by disagreeing that the US was meddling but expressing concern that such a perception by the Israeli public would harm their party and end up strengthening the prime minister. They accused Netanyahu's associates of portraying Obama as an enemy of Israel in order to unite the public behind him.


Hardly a false picture


The charges of American interference began April 16 when Yediot Aharonot quoted Obama's chief of staff Rahm Emanuel telling an unnamed Jewish leader: "In the next four years there is going to be a permanent-status arrangement between Israel and the Palestinians on the basis of two states for two peoples, and it doesn't matter to us at all who is prime minister [of Israel]."


Time for Bibi to place that call to China?
Posted by: g(r)omgoru || 06/03/2009 05:35 || Comments || Link || E-Mail|| [6477 views] Top|| File under:
Southeast Asia
MŽsia Žlet Mas Selamat freeŽ
[Straits Times] MALAYSIA knew that a Singaporean terror suspect fled to the country months ago, but allowed him to remain free so he might lead the authorities to other militants, an official said on Monday.

Mas Selamat Kastari was captured in Johor on April 1, more than a year after he escaped from Singapore. Officials were aware he had fled to Malaysia from 'the moment he came to our country', Malaysian Home Ministry Secretary-General Mahmood Adam said in an interview with The Associated Press.

Police monitored his movements instead of arresting him immediately, because 'the most important (thing) sometimes is not the particular target' but his network, Mr Mahmood said.

Mas Selamat alone is not as valuable as who is behind him, he added.

Police arrested two other suspects in Johor at around the same time as they nabbed Mas Selamat.

The Jemaah Islamiah leader lived in a village of about 100 people, rarely going out or mixing with other residents, before his capture.

Mr Mahmood declined to say whether the authorities were on the verge of making further arrests.

It was not clear from the interview when the Malaysians came to know of Mas Selamat's presence, and Mr Mahmood did not say when exactly he entered the country.

A Singapore Home Affairs Ministry spokesman said on Monday that a joint operation between the Malaysian Special Branch (MSB) and Singapore's Internal Security Department pursued for several months a lead that Mas Selamat could be in Malaysia.

'But it was not until April 1, 2009, when MSB raided a suspect hideout arising from investigations into the lead, that it was confirmed that it was indeed Mas Selamat Kastari who was hiding there. We have just rechecked this sequence of events with our Malaysian counterparts.'
Posted by: Fred || 06/03/2009 00:00 || Comments || Link || E-Mail|| [6462 views] Top|| File under: Jemaah Islamiyah
Sri Lanka
Stark warnings for those seen as 'traitors' in Sri Lanka
A Sri Lankan rights group said on Tuesday it had received a threat accusing it of treason, the day after a media activist was beaten up in the latest episode in the country's long history of politically tinged violence.

Press rights groups have warned that journalists seen as sympathetic to the defeated separatist Liberation Tigers of Tamil Eelam (LTTE) were at risk, and on Monday, media activist and journalist Poddala Jayantha was abducted and beaten.

On Tuesday, the Centre for Policy Alternatives (CPA) in Colombo said a letter left at its office titled "Notice to the Traitors" talked about the military victory over the Tamil Tigers last month that ended a 25-year separatist war.

"That is through the dedication of the present government, fearless military commanders and heroic warriors born in our motherland. And also, through the sacrifice of their bones, flesh and streams of blood," said a copy of the letter provided by CPA.

Since the declaration of victory on May 18, anger from government backers has been directed at Sri Lankan journalists and activists seen as having supported the Tigers during a war that killed 6,200 soldiers in its last three years. "This (victory) was achieved by defeating the activities of the wretched traitors like you who commit evil acts against Mother Lanka," the letter said, and warned the CPA to shut down for a week to honour the fallen.

CPA Director Paikasothy Saravanamattu told Reuters he had reported the letter to police and the presidency. "We will continue to do our normal work, because we are not doing anything illegal," he said.

President Mahinda Rajapaksa has vowed to find those guilty of rights and media abuses, and his government denies press freedom groups' criticisms that such attacks are never prosecuted. "We have no intention of harming or assaulting any media men. We don't have any hand in it. We are doing investigations to find out who these people are," Minister of Mass Media and Information Anura Priyadarshana Yapa told Reuters.
Posted by: Fred || 06/03/2009 00:00 || Comments || Link || E-Mail|| [6462 views] Top|| File under:
Who's in the News
56
[untagged]
3
al-Qaeda in Pakistan
3
TTP
3
Govt of Pakistan
3
Lashkar e-Taiba
2
Pirates
2
al-Qaeda
1
Jemaah Islamiyah
1
Jundullah
1
Taliban
1
al-Shabaab
1
TNSM
1
Global Jihad
1
Jamaat-e-Islami
Bookmark
E-Mail Me
The Classics
The O Club
Rantburg Store
The Bloids
The Never-ending Story
Thugburg
Gulf War I
The Way We Were
Bio
Merry-Go-Blog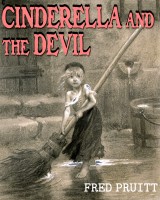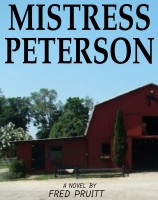 On Sale now!


A multi-volume chronology and reference guide set detailing three years of the Mexican Drug War between 2010 and 2012.

Rantburg.com and borderlandbeat.com correspondent and author Chris Covert presents his first non-fiction work detailing the drug and gang related violence in Mexico.

Chris gives us Mexican press dispatches of drug and gang war violence over three years, presented in a multi volume set intended to chronicle the death, violence and mayhem which has dominated Mexico for six years.
Click here for more information


Meet the Mods
In no particular order...


Steve White
Seafarious
Pappy
lotp
Scooter McGruder
john frum
tu3031
badanov
sherry
ryuge
GolfBravoUSMC
Bright Pebbles
trailing wife
Gloria
Fred
Besoeker
Glenmore
Frank G
3dc
Skidmark
Alaska Paul



Better than the average link...



Rantburg was assembled from recycled algorithms in the United States of America. No trees were destroyed in the production of this weblog. We did hurt some, though. Sorry.
3.227.235.216

Help keep the Burg running! Paypal: