Afghanistan
Taliban using poppy crop to fund fighting
Gretchen Peters, an American author, has alleged the Taliban insurgency is funded through the heroin trade.


No, really??? Whoda thunk it!

Peters told Voice of America the Taliban are better funded today than they were soon after the September 11, 2001 attacks in New York City. She said the Taliban get more than 70 percent of their funds from opium, and also claimed there is circumstantial evidence of Al Qaeda leader Osama Bin Laden's involvement in the drug trade.


Actually, it's comforting to hear they aren't getting most of their funds from donations.

Peters, who has reported from Pakistan and Afghanistan for the Associated Press and the ABC News, said the US must disrupt the Taliban's heroin money trail. "While the insurgents earn some money from collecting taxes from the farmers, the bulk of the earnings come from protecting the trade, protecting the convoys and protecting the refineries and taxing the refineries and yet we are not going after that element of it," she said.


Easier said than done, otherwise we would have done it. It's not just a matter of spraying RoundUp over the entire southern part of the country.

In Viet Nam they used Agent Orange for the purpose. We subsequently found the side effects unacceptable. Round-up is considerably more benign, but even so.
Posted by: Fred || 05/31/2009 00:00 || Comments || Link || E-Mail|| [336064 views] Top|| File under:
Africa North
Egypt: Son of jailed Al-Qaeda leader speaks ahead of Obama visit
[ADN Kronos] He was once considered the intellectual chief of Al-Qaeda, a valued colleague of global leader Osama Bin Laden and his second-in-command, Ayman al Zawahiri. But now Sayyed Imam Al-Sharif, known as Dr. Fadl, who is in an Egyptian prison, has renounced his role in the movement and called for an end to violent jihad in western and Muslim countries.

In an interview published in the magazine of Italian daily, La Repubblica on Friday, his 24-year-old son Ismaiel spoke about his father's life in prison and his revisionism on the eve of US president Barack Obama's visit to Egypt. "He has a single cell, bathroom and kitchenette," he told the daily. "They bring him the newspaper but he has refused satellite TV. If we want he can telephone every day. I saw him yesterday."

What do they talk about? "I tell him what I am doing, I have become the head of the family, I have to take care of our interests."
Continued on Page 49
Posted by: Fred || 05/31/2009 00:00 || Comments || Link || E-Mail|| [336068 views] Top|| File under: al-Qaeda
Bangladesh
B'Desh govt against extra judicial killings
FATIKCHARI, (Chitta-gong) May 30: The Home Minister, Advocate Sahara Khatun, today said that no incident of extra judicial killings took place since the new government came to power, reports BSS.


And we're all relieved to hear that ...

"As the present government is against extra judicial killings, no such incident would occur in future either," she told reporters after laying the corner stone of Bibirhat Fire Station at Fatikchhari upazila headquarters.

On her way to Fatikchari to inaugurate Bhojpur police station, she addressed a series of way side workers'' rallies, organized by local units of Awami League (AL) and its front organizations. Addressing the rallies, she described militancy, terrorism, fundamentalism and extortion as problems and said the offenders, whoever they could be would not be spared, even if they belonged to her party.

"We have been discharging our duty even at the risk of life to eliminate the crimes and establish the rule of law," she said adding, "we want to make it a peaceful country."
Posted by: Steve White || 05/31/2009 00:00 || Comments || Link || E-Mail|| [336061 views] Top|| File under:
Rahim, Sahab tell of ISI link
Arrested former director general of National Security Intelligence (NSI) Brigadier General (retd) Md Abdur Rahim and former director (security) Wing Commander (retd) Sahabuddin Ahmed have given statements quite similar, to the court and the investigation officials.

They were arrested in connection with the case of 10 truck arms seized at Chittagong while being smuggled.

As reported in a few Bengali newspapers, they informed that Dubai-based business firm ARY Group and Pakistan's army intelligence service Inter Services Intelligence (ISI) were involved with the plan of smuggling the seized arms. They also disclosed the names of two officials of foreign organization involved with the incident.
Continued on Page 49
Posted by: Fred || 05/31/2009 00:00 || Comments || Link || E-Mail|| [336088 views] Top|| File under: ISI
China-Japan-Koreas
N. Korea believed to be preparing for ICBM launch
SEOUL, May 30 (Yonhap) -- North Korea appears to be preparing for a long-range missile test, an informed intelligence source said Saturday, defying the U.N. Security Council whose members are negotiating a resolution to punish it for its recent nuclear test. The source, asking not to be identified, said an object that appeared to be an intercontinental ballistic missile (ICBM) was recently spotted on a cargo train at an artillery research center near Pyongyang, the North Korean capital.

North Korea is believed to have started moving the object to a missile launch pad in Musudan-ri on the country's east coast, according to the official.

"We believe that the object is certainly an ICBM," said the official, adding that its size is somewhat similar to the one the North fired into the Pacific on April 5. "The missile may be a modified version of a Taepodong-2 missile, which can travel over 4,000 kms."

"It usually takes about two months to set up a launch pad, but the process could be done in as little as two weeks, which means the North could launch a long-range missile as early as mid-June," the source said.

The developments of what appears to be preparations for a missile launch follow Monday's nuclear test, which drew the international community's condemnation against North Korea. The test came less than two months after it fired a rocket that the U.S. and its allies say was a disguised form of an intercontinental ballistic missile.

The remarks came shortly after a South Korean defense source in Singapore said some activities were spotted at a North Korean munitions factory used to build long-range missiles.

Some watchers speculate that North Korea may launch a missile at a time close to a summit set for June 16 between South Korean President Lee Myung-bak and his U.S. counterpart, Barack Obama. "There is a possibility that North Korea may push the 'fire' button right before or after the South Korea-U.S. summit," said a key diplomatic official at the presidential office, requesting to be unnamed.
Posted by: Steve White || 05/31/2009 00:00 || Comments || Link || E-Mail|| [336070 views] Top|| File under:
Aso, Medvedev agree on need for new U.N. resolution on N. Korea
[Kyodo: Korea] Prime Minister Taro Aso and Russian President Dmitry Medvedev agreed Saturday on the need for the U.N. Security Council to adopt a new resolution on North Korea, including additional sanctions against the country for conducting a nuclear test, a Japanese government official said. Aso and Medvedev agreed on the matter during telephone talks after PyongyangŽs second underground nuclear test conducted Monday, following its first such experiment in October 2006 which sparked strong criticism from the international community.
Posted by: Fred || 05/31/2009 00:00 || Comments || Link || E-Mail|| [336064 views] Top|| File under:
U.S. not to recognize N. Korea as nuclear weapons power: envoy
[Kyodo: Korea] The U.S. special envoy for the six-way talks on North KoreaŽs nuclear drive has told Japanese lawmakers that Washington will not recognize Pyongyang as a nuclear weapons state, Japanese and U.S. diplomatic sources said Friday. Sung Kim relayed the stance Thursday to a Japanese governing-party delegation to the United States, led by Taku Yamasaki, a former deputy president of the Liberal Democratic Party, the sources said.
Posted by: Fred || 05/31/2009 00:00 || Comments || Link || E-Mail|| [336070 views] Top|| File under:
S. Korea, U.S., Japan pledge joint action against N. Korea
SINGAPORE, May 30 (Yonhap) -- The defense ministers of South Korea, the United States and Japan pledged Saturday to press North Korea until the communist state understands it will not be rewarded for its provocation.

The talks between the defense heads of the three countries took place on the sidelines of a security forum in Singapore, less than a week after Pyongyang conducted its second atomic test. The meeting, the first of its kind, also coincided with apparent preparations by North Korea to test-launch a long-range ballistic missile on its east coast.

"The talks could not have come at a better time," South Korean Defense Minister Lee Sang-hee told reporters after his meeting with U.S. Secretary of Defense Robert Gates and Japanese Defense Minister Yasukazu Hamada.

"North Korea may have mistakenly believed that it could perhaps be rewarded. But that is no longer the case." Lee said, adding that the three ministers converged on the thought. "We must make North Korea clearly recognize it will not be rewarded for its wrong behavior."

Gates stressed the significance of cooperation between the three countries to address the threat posed by North Korea, which has fired a series of short-range missiles since the nuclear test Monday.

"Of course, the bulk of our conversation focused on North Korea," said Gates, who said earlier in the day that his country would hold North Korea "fully accountable" for consequences if it is found to proliferate its nuclear and weapons technology.

"Our goal is complete and verifiable denuclearization of the Korean Peninsula. We will not accept North Korea as a nuclear weapons state," he said, speaking alongside his counterparts.

"It is important for the Republic of Korea, Japan and the United States to work together, along with others, to combat this problem multilaterally," Gates said. "My sense, being here this weekend, is that there's a commitment to do just that."

"We were able to agree on close trilateral cooperation on response toward North Korea," Hamada said. "We would like to further develop our trilateral cooperation."
Posted by: Steve White || 05/31/2009 00:00 || Comments || Link || E-Mail|| [336065 views] Top|| File under:
Home Front: Politix
US senator rejects Cheney torture claim as ŽlieŽ
[Iran Press TV Latest] A US senator says claims by former Vice President Dick Cheney that enhanced interrogation techniques -- torture -- saved countless American lives are wrong.

The powerful chairman of the Senate Armed Services Committee, Sen. Carl Levin, said an investigation into detainee abuse charges over the use of the tactics "gives the lie to Mr. Cheney's claims," CNN reported.

In April, President Barack Obama released classified CIA memos that showed Bush administration lawyers authorized the use of techniques such as waterboarding, which stimulates drowning, against enemy combatants.

Later, Obama banned the use of the techniques.

Levin noted that the two CIA documents that Cheney wants released "say nothing about numbers of lives saved, nor do the documents connect acquisition of valuable intelligence to the use of abusive techniques."

"I hope that the documents are declassified, so that people can judge for themselves what fact is, and what is fiction," he added.

Cheney had asked the Obama administration to declassify the documents to make more "honest debate" on the Bush administration's decision to use the methods on suspected terrorists, but his request was rejected by the CIA.

Cheney argued that those techniques provided valuable intelligence that saved American lives, but critics say they amounted to the illegal torture of prisoners in US custody.
Posted by: Fred || 05/31/2009 00:00 || Comments || Link || E-Mail|| [336064 views] Top|| File under: al-Qaeda
Home Front: WoT
Trial nears for Atlanta terrorist wannabe
Syed Haris Ahmed was a terrorist wannabe. He's already admitted to that. The former Georgia Tech student contemplated an attack on Dobbins Air Reserve Base, but didn't carry it out. He traveled to Pakistan hoping to die a martyr fighting alongside brother jihadists -- but changed his mind and returned home. He took almost laughably bad "casing videos" of Washington landmarks, taping surreptitiously through his pickup truck window in a city where tourists overtly take pictures of everything.

On Monday, after three years in solitary confinement at the Atlanta Federal Penitentiary, Ahmed will stand trial for conspiracy to provide support for acts of terrorism in the United States and abroad. There will be no jury, and there seems little doubt about the verdict because during interviews with federal agents Ahmed helped outline the case against him.

Ahmed, 24, evinces scant concern about the judgment of a temporal court, saying the only laws that matter are the laws of Allah. He agreed to a bench trial so he can deliver what he calls "the message of Islam" during closing arguments. "It is the duty of every Muslim to deliver the message of God to mankind," he said in a neatly handwritten motion filed recently. "I hope that Allah will be pleased with this act of mine and forgive me on the Day of Judgment when only He will be the Judge of all mankind."
Continued on Page 49
Posted by: ryuge || 05/31/2009 08:35 || Comments || Link || E-Mail|| [336067 views] Top|| File under:
U.S. vows to keep using 'state secrets' defense
It's good to see the Bambi administration come to their senses.

It's downright delicious to rub that in the faces of the Kos Kiddies.

WASHINGTON (CNN) -- The Obama administration has informed a federal judge it will continue to invoke the "state secrets" privilege in a legal battle with an Islamic charity suspected of funding terrorism.

The United States has designated the Oregon-based al-Haramain Islamic Foundation as a terrorist organization. The group, which has sued the government over alleged warrantless wiretapping, is demanding classified information about the program.

U.S. officials have refused to tell the charity's lawyers whether the group was subjected to presidentially authorized, warrantless, foreign intelligence surveillance in 2004 and, if so, what information was obtained.

In a court document filed overnight in San Francisco and released early Saturday in Washington, the Justice Department said its case-by-case review of the government's use of the state secrets defense has not changed its position in the al-Haramain case. The defense allows courts to block lawsuits against the government on grounds that the litigation could harm national security.

"An additional review was conducted at the highest levels of the Department of Justice to determine whether continued invocation of the privilege was warranted," the government told the court. "Based on that review, it is the government's position that disclosure of classified information ... would create intolerable risks to national security."

The Obama administration has criticized President Bush's Justice Department for invoking the state secrets defense too quickly.


That was candidate Bambi. Now that he's in charge he apparently appreciates the need for national security, at least occasionally.

Didn't Thomas Jefferson go through a similar evolution... although granted, dear Tommy couldn't put "editor of the Harvard Law Review" on his resume.

Attorney General Eric Holder has ordered a review to determine whether the government's use of the state secrets privilege can be sharply narrowed. The government brief, however, reveals the legal tool will continue to be used despite strong objections from civil liberties groups and their political allies.
"The government does not take this position lightly," Justice Department lawyers told Judge Vaughn Walker, who has been unsympathetic to the government stance.

"An assertion of the state secrets privilege to preclude further litigation is an extremely significant step that requires in-depth consideration and debate at the highest levels of our government," the Justice document says.

"The government recognizes that the underlying dispute in this case raises the fundamental separation of powers question concerning whether the court has the ultimate authority under the Foreign Intelligence Surveillance Act (FISA) to order the disclosure of state secrets to a private party over the government's objections," according to the justice filing.

The immediate issue is Walker's May 22 order to show cause as to why the government should not be sanctioned for "failing to obey the court's orders" to turn over classified information. The government insists it has not yet received a direct court order to do that, and has only refrained from "agreeing" to do so. The government vowed a swift appeal once it receives such an order.

The Obama administration argument concludes with a direct challenge to the judge "to recognize that the imposition of discovery sanctions is not a lawful, appropriate, or productive alternative."

In 2007 the 9th Circuit Court of Appeals overturned a ruling by Walker in the same case in which he had rejected the government's state secrets privilege. The ruling, however, left unanswered whether the FISA law could preempt the state secrets privilege, so al-Haramain went back to court to continue the fight on that issue.
Posted by: Steve White || 05/31/2009 00:00 || Comments || Link || E-Mail|| [336067 views] Top|| File under:
India-Pakistan
Pak's nuke quest pre-dated India's 1974 test: US report
WASHINGTON: Pakistan began its pursuit of nuclear weapons in 1972 soon after the 1971 war with India, a new US Congressional report has said, challenging the conventional (and Pakistani) narrative that India's first nuclear test in 1974 was the trigger for its weapons quest.

In a May 15 report to US lawmakers, the Congressional Research Service says Pakistan's nuclear energy program dates back to the 1950s, "but it was the loss of East Pakistan (now Bangladesh) in a bloody war with India that probably triggered a political decision in January 1972 (just one month later) to begin a secret nuclear weapons program."

Observers point to the peaceful nuclear explosion by India in 1974 as the pivotal moment which gave additional urgency to the program, it adds. Pakistan has long argued, and falsely represented to the international community, that it was forced to take the nuclear weapons path because it was provoked by India's first nuclear test in 1974.

While many credulous observers buy into this narrative, other experts point out that Zulfikar Ali Bhutto's famous call to nuclear arms in 1972 pre-dated India's test.

One such expert, White House insider Bruce Riedel, who recently co-authored the Obama administration's Af-Pak policy, offered the following sequence in a recent op-ed, broadly concurring with the CRS report:

"The origins of the Pakistani nuclear program lie in the deep national humiliation of the 1971 war with India that led to the partition of the country, the independence of Bangladesh and the destruction of the dream of a single Muslim state for all of south Asia's Muslim population. The military dictator at the time, Yahya Khan, presided over the loss of half the nation and the surrender of 90,000 Pakistani soldiers in Dacca. The Pakistani establishment determined it must develop a nuclear weapon to counter India's conventional superiority.

"The new prime minister, Zulfikar Ali Bhutto, convened the country's top 50 scientists secretly in January 1972 and challenged them to build a bomb. He famously said that Pakistanis would sacrifice everything and "eat grass" to get a nuclear deterrent. The 1974 Indian nuclear explosion only intensified the quest.

"Mr. Bhutto received an unsolicited letter from a Pakistani who had studied in Louvain, Belgium, Abdul Qadeer Khan, offering to help by STEALING sensitive centrifuge technology from his new employers at a nuclear facility in the Netherlands. Over the next few years—with the assistance of the Pakistani intelligence service, the Inter Services Intelligence Directorate (ISI)—Mr. Khan would STEAL the key technology to help Pakistan produce fissionable material to make a bomb."

Both the CRS report and Riedel point to the help China gave Pakistan in its nuclear weapons quest, a subject successive US administrations are leery of broaching for fear of angering Beijing. "Islamabad gained technology from many sources," says the CRS report, adding, "This extensive assistance is reported to have included, among other things, uranium enrichment technology from Europe (stolen by Khan, according to Riedel), blueprints for a small nuclear weapon from China, and missile technology from China."

Riedel concurs, writing, "China also helped the nascent Pakistani program overcome technical challenges. According to some accounts by proliferation experts, it allowed Pakistani scientists to participate in Chinese tests to help them learn more about the bomb."

Posted by: john frum || 05/31/2009 11:58 || Comments || Link || E-Mail|| [336067 views] Top|| File under:
Swat operation to be ended shortly, predicts Malik
[Geo News] Interior Advisor Rehman Malik has predicted the end of ongoing military offensive in Swat soon adding that no force on the face of the country will be allowed to challenge the writ of government. Malik stated this while enquiring after the health of those injured left by the 15 tragedy and were receiving medical attainment at Services Hospital here on Saturday. He said the distorted picture of Islam, being presented by the terrorists, will not be allowed to be imposed at all costs. Â"A regulatory authority is being formed in order to properly regulate madaris in PakistanÂ", he announced revealing, Â"The country has been overburdened by 20,000 madaris today, which were mere 400 in number some 30 years ago. He asked nation for being proud of military saying they have rendered unprecedented sacrifices to bring the Swat and other areas' situation under control.
Posted by: Fred || 05/31/2009 00:00 || Comments || Link || E-Mail|| [336079 views] Top|| File under: Govt of Pakistan
India responsible for delay in Mumbai attacks proceedins: FO
[Geo News] Foreign Office spokesman Abdul Basit Saturday said India's attitude is responsible for the delay in Mumbai attacks proceedings.

He said Pakistan sincerely desires that India should provide complete evidence as early as possible to enable Pakistan to initiate formal proceedings.

India on May 20, had forwarded a 1000 page document claiming evidence of Mumbai mayhem. Out of which 800 pages are incomprehensible, neither in English nor in Urdu language. There may be evidences in it but how can Pakistan proceed forward on the incomprehensible documents, he said.

India has been conveyed to provide English version of the documents to enable Pakistan to initiate prosecution of Mumbai mayhem suspects, he concluded.

Abdul Basit urged India to honour Indus Water Treaty of 1960 in its true letter and spirit as Pakistan has numerous complaints of the violation of the treaty.

He said a Pakistani delegation headed by Indus Water Commissioner Syed Jamaat Ali Shahis visiting India now-a-days to convey Pakistan's concerns about Kishan-Ganga project and inequitable water distribution.

During the talks emphasis of Pakistani delegation would be to press Indians to ensure equitable distribution of water. Both India and Pakistan must cooperate to fight and eliminate terrorism from the region, he said.

Brushing aside accepting any Indian preconditions for initiating dialogue process with India, the spokesman added that the dialogue process should be irreversible and result oriented.
Posted by: Fred || 05/31/2009 00:00 || Comments || Link || E-Mail|| [336065 views] Top|| File under: Govt of Pakistan
Taliban getting funds from abroad: PM
Prime Minister Yousuf Raza Gilani said on Saturday the Taliban perpetrating heinous terrorism in Pakistan were being funded from abroad and the drug mafia was also involved in the funding. Gilani said he feared that an increase in the United States presence in Afghanistan might cause the Taliban to enter Pakistan again. The prime minister vowed to take "full care" of the internally displaced persons (IDPs), saying they would be offered financial assistance to rebuild their houses and the world community would be approached for the purpose.
Posted by: Fred || 05/31/2009 00:00 || Comments || Link || E-Mail|| [336063 views] Top|| File under: TTP
Taliban may target ulema, mashaikh
The Taliban may target ulema and mashaikh in major cities of Pakistan, a private TV channel quoted its sources as saying on Saturday. The Taliban are present in all the major cities, including Lahore and Islamabad, and could target the clerics any time, the channel said. Authorities have directed foolproof security for all cleric conventions in light of possible terror attacks, it added.
Posted by: Fred || 05/31/2009 00:00 || Comments || Link || E-Mail|| [336065 views] Top|| File under: TTP
Iraq
Saudi rebuffs Iraqi accusation over insurgency
[Al Arabiya Latest] Saudi Arabia rejected charges by the Iraqi government that the kingdom was allowing Saudis to join Iraq's Sunni insurgency, a newspaper reported on Saturday.

In comments that underscored the chilly relations between the two neighbors, Saudi Interior Minister Prince Nayef bin Abdul-Aziz said Baghdad was not doing enough to control its own borders and that Iraqis were sneaking into Saudi Arabia, Saudi daily newspaper al-Watan reported.

"The Iraqi government knows where the (foreign) fighters come from," said Prince Nayef, denying claims that Saudis are infiltrating into Iraq.

Jamal Ahmad Khashoggi, editor-in-chief of al-Watan, told Al Arabiya TV that Prince Nayef was referring to Iran and Syria as the prime sources of foreign insurgency into Iraq and that Iraqi government refuses to address these countries because it does not care about the interests of Iraqis as a whole. "The kingdom does what is in the best interest of Iraq and its people and the return of Iraq to its unity and sovereignty," Prince Nayef said. He urged Iraq to improve border security to prevent the infiltration of Iraqis into Saudi Arabia.

Main impediment
Saudi officials say the security situation in Iraq has been the main impediment to reciprocating Iraqi moves towards resuming full diplomatic ties, broken after Saddam Hussein's invasion of Kuwait in 1990.

But analysts say that Riyadh sees the current Iraqi leadership as being under the influence of Iran.

Khashoggi said the Saudi government has a particular stand on the Iraqi Prime Minister Nouri al-Maliki. He said Saudi Arabia wants to deal with an Iraqi prime minister who cares about the interests of all Iraqis, not a particular group only.

"The kingdom wants only the good and stability for Iraq, in all aspects, but if there is someone in Iraq working against its interest and expecting the kingdom to support him, this will not happen," the newspaper quoted Prince Nayef as saying.

"The kingdom would not allow any harm against Iraq's government and people."
Posted by: Fred || 05/31/2009 00:00 || Comments || Link || E-Mail|| [336063 views] Top|| File under: al-Qaeda in Iraq
Israel-Palestine-Jordan
Moussa: Halt all settlement construction
[Jerusalem Post Middle East] Arab League Secretary-General Amr Moussa said Friday it will become impossible to establish a Palestinian state unless Israel halts settlement construction in the West Bank immediately.

Moussa said the population in the West Bank is changing rapidly as the Israelis continue to build, making a two-state solution more unlikely as time goes by. "If they continue this policy of changing the demographic composition ... of the territories, it will be practically impossible to establish a Palestinian state - a viable Palestinian state," Moussa said. "This is the point that makes or breaks."

His comments came a day after US President Barack Obama met with Palestinian Authority President Mahmoud Abbas and also called for a halt to the settlements, while urging the Palestinians to be more accepting of their Israeli neighbors.

Israel, however, has rejected US requests to freeze the construction in the West Bank, a territory that would make up the Palestinian state, along with the Gaza Strip, as part of a broader peace deal.

Moussa expressed cautious optimism in the Obama White House, noting that its approach toward Israel appears to be more "blunt" than that of preceding administrations. He said US Secretary of State Hillary Rodham Clinton's strongly worded call for a stop to the settlements earlier this week was "a welcome change."
Posted by: Fred || 05/31/2009 00:00 || Comments || Link || E-Mail|| [336066 views] Top|| File under: Palestinian Authority
Southeast Asia
Court clears Thai military in Tak Bai mosque incident
The Songkhla Provincial Court has cleared security officials of misconduct in connection with the Tak Bai incident in which 85 demonstrators were killed in October of 2004. The court ruled that members of the military were just carrying out their duty and could not be blamed for what had happened.

Seven people were killed in a mosque during the crackdown and another 78 demonstrators suffocated to death while they were being transported on trucks taking them to an army camp for detention in neighbouring Pattani province. More than 1,000 people had rallied outside the Tak Bai police station in Narathiwat to demand the release of six village defence volunteers they believed were unfairly detained. The suspects were suspected of having lied to police to protect those involved in a firearms robbery in which state weapons were stolen. The court said there was no evidence to support the theory that some men in uniform who allegedly assaulted the demonstrators were acting on the orders of their superiors in charge of the crackdown.

Judge Yingyut Tanor-Rachin, who sat with Judge Jutarath Santisevee, said the officials were carrying out their duties and had compelling reasons to transport over 1,000 detained demonstrators from Tak Bai at the Thai-Malaysia border to Ingkayuthaborihaan Army Camp in Pattani on Oct 25, 2004. Basing its ruling on a post-mortem inquest into the deaths, the court noted that members of the security forces were acting under an emergency law at the time which protected them from civil, criminal or disciplinary liabilities arising from their actions while performing their duty.

On Oct 25, 2004, soldiers cracked down on thousands of demonstrators rallying outside the Tak Bai police station with tear gas, water cannon and batons. Some 1,292 persons were arrested and detained by the authorities. According to the National Human Rights Commission (NHRC), those detained were beaten with batons, kicked and punched, some whilst lying on the ground with their hands tied behind their backs. The detained persons were then loaded into a trucks where they were piled up in many layers and transferred to Ingkayuthaborihaan army camp in Pattani, a journey which took several hours. A total of 78 people were found dead in the trucks in the incident that occurred during the Muslim fasting month of Ramadan.

"The relatives of the victims are not satisfied with the court ruling," said Angkhana Neelaphaijit, chairwoman of the Working Group for Justice and Peace. "But they can't do anything. All they can do is walk away," she said, adding that some were expected to appeal the verdict. Human rights advocates following up on the Tak Bai case were also present in the court yesterday. Many of the relatives who travelled hundreds of kilometres from their hometowns to hear the court decision said they were shocked by the outcome of the trial.
Posted by: ryuge || 05/31/2009 07:35 || Comments || Link || E-Mail|| [336065 views] Top|| File under:
Syria-Lebanon-Iran
Iranian officials defuse bomb in plane toilet
Iranian security officials defused a bomb planted on a domestic passenger plane, officials said on Sunday, the latest incident of violence ahead of next month's presidential election. The incident occurred just two days after 25 people were killed in a powerful bomb attack on a mosque in Zahedan in southeastern Iran claimed by a shadowy Sunni rebel group.

"Security officials of the Islamic Republic Revolutionary Guards acted well and the incident caused no casualties," Reza Jafarzadeh, spokesman for Iran's Civil Aviation Organisation, told the state broadcaster.

A top security official blamed Iran's "enemies" for the plane bomb, saying they wanted to stoke tensions ahead of the June 12 presidential election. "The suspicious package and the details of the sabotage operation in the Tehran-Ahvaz Boeing is under investigation," Mohammad Hassan Kazemi, the head of the Revolutionary Guards aviation security operations, told the official IRNA news agency. "I do not confirm a link between this and the Zahedan operation," he said. "But we believe our enemies want to create a threatening environment before the presidential election and exploit the open space in the country and spark despair among people."
Posted by: ryuge || 05/31/2009 09:34 || Comments || Link || E-Mail|| [336064 views] Top|| File under:
As election nears LebanonŽs banner war rages
[Al Arabiya Latest] Although there is peace and calm as Lebanon prepares for its upcoming elections, there is one place where the war continues to rage and that is on election banners where candidates promote themselves and what they stand for.

The competition between rival March 14 and March 8 camps has been manifested in a war of banners as parties try to mobilize as many supporters as possible, Al Arabiya News Channel reported Tuesday.


This year there have been less banners with the candidates' pictures, as was the case during previous elections, and more with slogans that promote the ideology of each party.

While for candidates election banners serve their political agendas, they have become a source of entertainment for the Lebanese people as everyday they wait to see the latest ideas invading streets, buildings and bridges.

"Resist with your vote" is the slogan the Shiite resistance group Hezbollah uses as it calls upon voters to resist corruption and sectarianism. But some argue that the slogan has become old and ineffective and criticize Hezbollah for not entering the banner war with the same enthusiasm as its ally the Free Patriotic Movement (FPM).

For observers, FPM, which is calling for change, is winning the war with its creative banners that use a variety of slogans, creative pictures and speak to all segments of society.
Posted by: Fred || 05/31/2009 00:00 || Comments || Link || E-Mail|| [336065 views] Top|| File under: Hezbollah
Nasrallah: Iran will gladly give us arms
[Jerusalem Post Middle East] Leading up to Lebanon's June 7 elections, Hizbullah leader Hassan Nasrallah called Friday for unity in the country and asserted that the group "cannot be disarmed by force."

Speaking at the "Resistance and Liberation Festival" marking nine years since the IDF withdrawal from southern Lebanon, Nasrallah said that were Hizbullah to win next Sunday's legislative election, it would "strengthen and arm the [Lebanese] army, and empower it with defense of Lebanon."

Iran would "gladly supply it," he added.

In a speech that was broadcast on local television stations and attracted crowds in the hundreds of thousands at video screens across Beirut, he called for "a national unity government, with cooperation based on lessons from the past."

Nasrallah went on to say that Agriculture Minister Silvan Shalom had "said that [Israel] would turn the international community against Hizbullah... and place us on their list of terror organizations."

Though Israel remains a "dangerous challenge" for the group, he said, "the option of another conflict is still far off... though it does exist."
Posted by: Fred || 05/31/2009 00:00 || Comments || Link || E-Mail|| [336063 views] Top|| File under: Hezbollah
Terror Networks
"Al-Qaida's Online Couriers: The Al-Fajr Media Center and the Global Islamic Media Front (GIMF)"
The NEFA Foundation has released a new interactive chart by NEFA Senior Investigator Evan Kohlmann titled, "Al-Qaida's Online Couriers: The Al-Fajr Media Center and the Global Islamic Media Front (GIMF)." The chart maps out in detail the multi-step process by which multimedia recorded by mujahideen organizations in the field is distributed online--including the critical roles played by the pre-eminent Internet logistical service providers (namely Al-Fajr and the GIMF). As indicated by the chart, the Al-Fajr Media Center has official "contractual" partnerships with the As-Sahab Media Foundation, Al-Qaida's "Islamic State of Iraq" (ISI), Al-Qaida in the Arabian Peninsula (Yemen), Al-Qaida in the Islamic Maghreb (AQIM), Ansar al-Islam in Iraq, and the Islam Awazi Information Center (the media wing of the Turkestan Islamic Party). Conversely, at present, the GIMF boasts its own active service relationships with Jaish al-Islam and Tawheed wal-Jihad in the Gaza Strip, and the Shabaab al-Mujahideen Movement in Somalia.
Posted by: 3dc || 05/31/2009 03:50 || Comments || Link || E-Mail|| [336064 views] Top|| File under:
Who's in the News
51
[untagged]
5
TTP
4
Govt of Pakistan
3
al-Qaeda
2
Govt of Iran
2
Hezbollah
2
Taliban
1
Jaish-e-Mohammad
1
Palestinian Authority
1
Iraqi Insurgency
1
al-Qaeda in Pakistan
1
Govt of Sudan
1
al-Qaeda in Iraq
1
ISI
Bookmark
E-Mail Me
The Classics
The O Club
Rantburg Store
The Bloids
The Never-ending Story
Thugburg
Gulf War I
The Way We Were
Bio
Merry-Go-Blog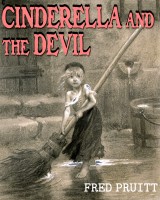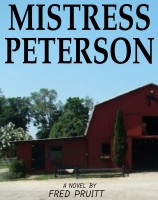 On Sale now!


A multi-volume chronology and reference guide set detailing three years of the Mexican Drug War between 2010 and 2012.

Rantburg.com and borderlandbeat.com correspondent and author Chris Covert presents his first non-fiction work detailing the drug and gang related violence in Mexico.

Chris gives us Mexican press dispatches of drug and gang war violence over three years, presented in a multi volume set intended to chronicle the death, violence and mayhem which has dominated Mexico for six years.
Click here for more information


Meet the Mods
In no particular order...


Steve White
Seafarious
tu3031
badanov
sherry
ryuge
GolfBravoUSMC
Bright Pebbles
trailing wife
Gloria
Fred
Besoeker
Glenmore
Frank G
3dc
Skidmark



Better than the average link...



Rantburg was assembled from recycled algorithms in the United States of America. No trees were destroyed in the production of this weblog. We did hurt some, though. Sorry.
34.204.181.91

Help keep the Burg running! Paypal: