Africa North
30 Russian students arrested in Egypt: Moscow
[Al Arabiya Latest] Russia's foreign ministry said Friday it has demanded an explanation from Egyptian authorities on why it arrested more than 30 Russian students alongside nationals from five other countries this week.

A ministry statement said citizens from Britain, Denmark, France, Tajikistan and Uzbekistan were also taken in for questioning.


Were any of them named Nigel or Pierre?

Members of Egypt's special services broke into the students' dormitories at Cairo's al-Azhar University on Wednesday and took them to an undisclosed location. "No charges were brought against them," the statement said.


So why were they arrested -- oh forgot, Egypt is a dictatorship. The Russians should understand that ...

Russia's embassy in Cairo "sent a note to Egypt's foreign ministry to ask the reason for the arrests," the statement said.


Another sign of these degenerate times. Back in the day, a call to the president's office would have sufficed to get the Russians released and the arresting officers shot.

Interfax news agency quoted a spokesman for the Russian embassy, Timur Agametov, as saying that the students come from Russia's north Caucasus region.
Chechen President Ramzan Kadyrov condemned the arrests, saying the students' rights had been flouted, according to Ria Novosti agency.


Chechens? Perhaps the Russians aren't quite so concerned about getting them released, then.
Posted by: Fred || 05/30/2009 00:00 || Comments || Link || E-Mail|| [6492 views] Top|| File under:
Egypt official regrets ŽŽburn Israeli booksŽŽ remark
[Al Arabiya Latest] Egypt's Culture Minister Faruq Hosni, a candidate to become UNESCO's director general, has gone back on a 2008 comment he made that he would burn Israeli books in Egyptian libraries

"I want to solemnly say that I regret the words that I used," Hosni said in a commentary published by Le Monde newspaper on Wednesday, ahead of Saturday's closure of the UNESCO candidates' list.


Regret a year later smacks awfully of the farmer's apology to the pig.

"I am a man of peace. I know that peace passes by understanding and respect. In the name of these values I want to go back on the words that I used in May 2008, which were taken as an appeal to burn Hebrew books. These words shocked some and I understand that," he wrote.

Following a question by an opposition deputy in parliament, Hosni said on May 10 last year: "I'd burn Israeli books myself if I found any in libraries in Egypt."

The comment, which Hosni at the time said had been taken out of context, sparked an official protest from Israel's ambassador in Cairo Shalom Cohen to the foreign ministry.

He said in the commentary that the statement had not been premeditated and was made to show "indignation" over the plight of Palestinian people. "If my words have sometimes been very hard, they have to be placed in the context of this tragedy," he said, adding that he abhorred "racism, negating others or any move to harm Jewish culture or any culture."


"I was just posturing to the hate-filled crowd, y'r honor. It's part of our culture, like belly dancing and ripping off tourists."
Posted by: Fred || 05/30/2009 00:00 || Comments || Link || E-Mail|| [6467 views] Top|| File under:
Arabia
Burns to visit Egypt for start of "comprehensive discussions"
U.S. Under Secretary of State for Political Affairs Bill Burns will travel to Egypt on June 6 and 7, and meet with senior Egyptian officials to put in place "a framework for comprehensive discussions" between the United States and Egypt on a range of issues, the State Department announced on Friday.

"These discussions will enhance our cooperation with Egypt and strengthen our bilateral relationship," the statement said.

The visit will follow by two days a stop in Cairo by U.S. President Barack Obama, where he plans to deliver what has been described as a major address to the Muslim world.
Posted by: Seafarious || 05/30/2009 00:00 || Comments || Link || E-Mail|| [6466 views] Top|| File under:
Bangladesh
Killing in ŽcrossfireŽ causing concern
[Bangla Daily Star] Despite repeated protests at home and abroad, extra-judicial killings by the law enforcers continue unabated, causing concern among the people. Apart from constituting human rights violation, killings in the name of 'crossfire' or 'encounter' raise questions over the law enforcers' training and skills in handling firearms.

They appear to be handling their weapons just fine. But that wasn't really the question, was it?

Sources said around 800 people were killed in 'crossfire' or 'encounter' across the country since 2004. Of them, 570 were killed by the Rapid Action Battalion (Rab) and the rest by the police.

And we've counted most of them ...

Some 70 people were shot during 'gunfight' with police and Rab in last one month.

Rab sources said 458 people were killed in 'crossfire' between December 31, 2004, and December 31, 2007, while over a hundred others were killed in 2008 and another 24 in the last four months. Moreover, around 200 people were killed by the police in 'crossfire' in the last five years.

The latest killings of two students of Dhaka Polytechnic Institute by Rab members have raised questions, as not a single general diary was filed against them with any police station. Zinnah Ali, a third year student of mechanical department, and Mohsin Sheikh, a final year student of electrical department, were killed in an 'encounter' on Manik Mia Avenue at around 12:30am Thursday. Rab-2 personnel claimed that the two had fired first, prompting them to retaliate.

Locals however said they did not hear any gunshot during the time mentioned.

The institute's Principal Prof Shamsul Alam said as far as he knows not a single general diary was filed against the two.

Meanwhile, a source at the Rab headquarters said a departmental probe was going on to look into the incident.

Inspector General of Police Nur Mohammad has denied the allegations of abuse of power by the law enforcers. "Members of police and Rab have been given firearms to use against criminals. They are not killing any innocent people," he said.

That's not exactly a denial ...

"Killings in crossfire or encounter are not a new phenomenon. There is no instance of killing of any innocent person in crossfire," the IGP said adding that law enforcers have the right to self-defence.

"C'mon, man. Those cadres are fierce! And stealthy!"

Human rights activist Sultana Kamal, also former adviser to a caretaker government, told The Daily Star, "Extra-judicial killings in the name of crossfire or encounter cannot be tolerated under any circumstances.


But you've they've tolerated it for the last five years ...

"If they want to say they kill people to save themselves, it would bring into question their training, skills and orientation as well as the abuse of firearms bought with the money of the people."

"We saw most of the victims had received bullets behind their ears in their chests or heads, not in legs," she said.

The former adviser said the incidents of 'crossfire' or 'encounter' prove that the law enforcers have been abusing power. She also said the ruling Awami League in its manifesto pledged not to put up with extra-judicial killings, but it has not made good on the promise.

Former IGP SM Shahjahan, also former adviser to a caretaker government, said, "The law enforcers do have the right to act in self defence, but they must be more cautious to avoid killings in custody."

"Make sure you plug them behind the ears before you cuff them, not after."
"Yes sir, Captain!"

"The practice of custodial deaths must not be tolerated as it is the duty of the law enforcers to protect the people in their custody. Steps should be taken to prevent such incidents," the former IGP said.

He also demanded judicial enquiry into the incidents of 'crossfire' and 'encounter'.

The enquiry to begin at 2:30 am, behind the sawmill.

Meanwhile, Foreign Minister Dipu Moni yesterday said the government wants to put an end to the culture of 'crossfire killings', but that may not be possible overnight. "We're trying to stop it," she said in reaction to a journalist's comment that killings in 'crossfire' are on the rise despite her announcement at an UN meeting in Geneva that her government would show zero tolerance to extra-judicial killings.

Asked if the government has control over the law enforcement agencies in this regard, State Minister for Foreign Affairs Hasan Mahmud said the government does not support extra-judicial killings and has given necessary instructions to the law enforcers.
Posted by: Fred || 05/30/2009 00:00 || Comments || Link || E-Mail|| [6477 views] Top|| File under:
Daud brought to Dhaka for interrogation
[Bangla Daily Star] Detective Branch (DB) of Police yesterday brought detained Abdur Rauf Daud Merchant, a close aide to mafia don Daud Ibrahim, and his two accomplices to Dhaka from Brahmanbaria for interrogation. DB police said they are now trying to find out the motives behind his illegal entry into the country.


Snatch a few JMB operatives and ask them, they'll know ...

Rauf was sentenced to life in prison on April 29, 2002 for killing music baron Gulshan Kumar.

Deputy Commissioner (DC) Monirul Islam of DB police told The Daily Star, "He has been accused of intrusion, possessing fake passports and posing security threats to the country."

DB police arrested another Indian national Kamal and Bangladeshi citizen Kamal Mia for sheltering him.

During primary interrogation, Rauf said he entered Bangladesh on May 2 after he was released on parole for 14 days on the grounds of his mother's illness.

Asked whether Rauf had any plan for subversive acts, Monirul said they would produce the arrestees before the court today with a prayer for their 10-day remand for interrogation.

Our Correspondent from Brahmanbaria adds: Sadar Police Station yesterday began to verify the fake one-stop passport of Daud Merchant and making preparation to file a case against him in this connection, sources said. Brahmanbaria Sadar Police Station officer-in-charge (OC) said that he had already received the passport-related file of Rauf.

Two months back, Muzahid introduced Abdur Rauf to Kamal. Since then Kamal had been working for them. It is Kamal who helped Rauf to secure a false passport, police sources said.

When contacted, Kamal's wife Ferdousy said, "We did not know that Muzahid and Samir (Abdur Rauf) were bad people. They often used to come to our house and stay for four to six days at a time. My husband helped them in car business.

"I treated them well. I could not understand all their conversations as they talked in Hindi," she added.
Posted by: Fred || 05/30/2009 00:00 || Comments || Link || E-Mail|| [6466 views] Top|| File under:
China-Japan-Koreas
UN May Stop N.Korea Accessing Overseas Assets
The UN Security Council is weighing several options before punishing North Korea for its latest nuclear defiance.

One of the penalties the five permanent veto-wielding countries on the council along with South Korea and Japan are said to be discussing is a financial sanction. Reports from the UN headquarters in New York indicate that all seven countries are considering banning North Korea from accessing overseas bank accounts and freezing those opened by North Korean leader Kim Jong-il's family. The Kims reportedly have several accounts with banks in Europe and the Middle East.

On Tuesday the United States' Ambassador to the UN Susan Rice said the concerned parties "are in agreement on the goals of a resolution" and that Pyongyang will be "dealt with directly and seriously." Washington's top diplomat Secretary of State Hillary Clinton reiterated on Wednesday that consequences will surely follow North Korea's latest behavior but added that she was hopeful about resuming nuclear dialogue.

The UN Security Council is also said to be reviewing other punishments, such as halting or drastically cutting foreign investment in North Korea, particularly that made by South Korea and China. The council may also decide to beef up inspections on ships going into and coming out of North Korea.
Posted by: Steve White || 05/30/2009 00:00 || Comments || Link || E-Mail|| [6466 views] Top|| File under:
Nork Press Takes Up Martial Rhetoric
An official North Korean newspaper on Thursday said a "tense touch-and-go situation is being created" on the Korean Peninsula by the South Korean government's decision to join the Proliferation Security Initiative, a U.S.-led anti-proliferation regime, and UN discussions of possible sanctions against the North.

"A minor accidental clash could lead to a nuclear war," the paper warned in a commentary titled "Prelude to a War of Northward Invasion." It defends North Korea's nuclear development, saying, "There is no choice but to further intensify deterrence for self defense to prevent warmongers from attempting to provoke new wars."

A South Korean official said North Korea is apparently trying to register its protest against outside pressure as well as keep its own population in line with such rhetoric.
Posted by: Steve White || 05/30/2009 00:00 || Comments || Link || E-Mail|| [6467 views] Top|| File under:
Australian premier urges strong financial sanctions on N. Korea
[Kyodo: Korea] Australian Prime Minister Kevin Rudd on Friday urged the international community to slap strong financial sanctions on North Korea as punishment for its latest nuclear test and missile launches. ŽŽOne of the only effective ways of seizing the attention of the government of Pyongyang is by a harsh range of financial measures,ŽŽ Rudd said in a question-and-answer session after giving a speech at the opening of a three-day, high-level Asian security forum in Singapore.
Posted by: Fred || 05/30/2009 00:00 || Comments || Link || E-Mail|| [6480 views] Top|| File under:
Chinese parliament delegation postpones N. Korea visit
[Kyodo: Korea] A Chinese parliament delegation is postponing a visit to North Korea, in a possible display of BeijingŽs displeasure toward Pyongyang for holding its second nuclear test earlier this week, a diplomatic source said Friday. The source in Beijing said the delegation headed by Chen Zhili, vice chairperson of the standing committee of the National PeopleŽs Congress, was scheduled to visit North Korea from Monday.
Posted by: Fred || 05/30/2009 00:00 || Comments || Link || E-Mail|| [6478 views] Top|| File under:
N. Korea warns UNSC against adoption of further measures
[Kyodo: Korea] North Korea said Friday that if the U.N. Security Council takes further measures to punish the country for its second nuclear test, it will take ŽŽstronger self-defensive countermeasures.ŽŽ In a statement carried by the official Korean Central News Agency, a Foreign Ministry spokesman also said the country will not recognize any resolution or decision the Security Council takes against its latest nuclear test.
Posted by: Fred || 05/30/2009 00:00 || Comments || Link || E-Mail|| [6469 views] Top|| File under:
North Korea slams Security Council as hypocrites
[Jakarta Post] North Korea defiantly test-fired another short-range missile Friday and warned it would take "self-defense" action if provoked by the U.N. Security Council, which is considering tough sanctions against the communist regime for conducting a nuclear test.

The North fired the missile from its Musudan-ni launch site on the east coast, a South Korean government official said. He spoke on condition of anonymity, citing the sensitivity of the matter. It is the sixth short-range missile North Korea has test-fired since Monday's nuclear test.

The official did not give further details.
Continued on Page 49
Posted by: Fred || 05/30/2009 00:00 || Comments || Link || E-Mail|| [6465 views] Top|| File under:
Home Front: Politix
Levin: Memos don't show what Cheney says they do
Sen. Carl Levin, chairman of the Senate Armed Services Committee, says former Vice President Dick Cheney's claims -- that classified CIA memos show enhanced interrogation techniques like waterboarding worked -- are wrong.

Levin, speaking at the Foreign Policy Association's annual dinner in New York on Wednesday, said an investigation by his committee into detainee abuse charges over the use of the techniques -- now deemed torture by the Obama administration -- "gives the lie to Mr. Cheney's claims."

The Michigan Democrat told the crowd that the two CIA documents that Cheney wants released "say nothing about numbers of lives saved, nor do the documents connect acquisition of valuable intelligence to the use of abusive techniques."

"I hope that the documents are declassified, so that people can judge for themselves what is fact, and what is fiction," he added.

Justice Department documents released in April showed that Bush administration lawyers authorized the use of techniques such as sleep deprivation, slapping, stress positions and waterboarding, which produces the sensation of drowning.

President Obama formally banned the techniques by issuing an executive order requiring that the U.S. Army field manual be used as the guide for terror interrogations.

"I can stand here tonight and say without exception or equivocation that the United States of America does not torture," he told a joint session of Congress in February.

Cheney, who has become a vocal public defender of the Bush administration's controversial interrogation policies, had asked the Obama administration to declassify the documents so there can be a more "honest debate" on the Bush administration's decision to use them on suspected terrorists.

He argued that those techniques provided valuable intelligence that saved American lives, but critics say they amounted to the illegal torture of prisoners in U.S. custody

On May 14, the CIA rejected the former vice president's request.

CIA spokesman Paul Gimigliano, in a written statement, said the two documents Cheney requested are the subject of two pending lawsuits seeking the release of documents related to the interrogation program, and cannot be declassified.

A former State Department official has told CNN that the main purpose of the Bush-era interrogations was finding a link between Iraq and al Qaeda.

Lawrence Wilkerson, chief of staff for then-Secretary of State Colin Powell, said that the interrogation program began in April and May of 2002, and Cheney's office kept close tabs on the questioning.

"Its principal priority for intelligence was not aimed at preempting another terrorist attack on the U.S. but discovering a smoking gun linking Iraq and al Qaeda," Wilkerson wrote in The Washington Note, an online political journal.

Wilkerson, a retired Army colonel, said his accusation is based on information from current and former officials. He said he has been "relentlessly digging" since 2004, when Powell asked him to look into the scandal surrounding the treatment of prisoners at Iraq's Abu Ghraib prison.

Speaking before the American Enterprise Institute, a conservative think tank, on May 21, Cheney said only detainees of the "highest intelligence value" were subjected to enhanced interrogation techniques. He said only three detainees were waterboarded.

Bush administration lawyers have said the interrogation tactics did not violate U.S. laws against torture as long as interrogators had no intent to cause "severe pain."

With thousands of lives potentially in the balance, Cheney argued, it didn't make sense to let high-value detainees "answer questions in their own good time."

Obama, speaking on the same day as Cheney, said his administration is trying to clean up "a mess" left behind by the Bush administration. He defended his plan to close the Guantanamo Bay detention center in Cuba, his ban on torture, the release of Bush-era interrogation memos and his objection to the release of prisoner photos.

Levin backed up Obama's "mess" claims, and said the enhanced interrogations have hurt America's image.

"Cheney's world view, which so dominated the Bush years and dishonored our nation, gained a little traction last week -- enough to persuade me to address it head-on here tonight," Levin said. "I do so because if the abusive interrogation techniques that he champions, the face of which were the pictures of abuse at Abu Ghraib, if they are once more seen as representative of America, our security will be severely set back."

On Thursday night, former President George W. Bush, who has remained virtually mum on the torture debate, said his administration's enhanced interrogation program was legal and garnered valuable information that prevented terrorist attacks.

Bush told an audience in Benton Harbor, Michigan, that after the September 11 attacks, "I vowed to take whatever steps that were necessary to protect you."

In his speech, Bush did not specifically refer to Obama's decision to halt the use of harsh interrogation techniques; he also didn't mention Cheney by name.

Bush described how he proceeded after the capture of terrorism suspect Khalid Sheikh Mohammed in March 2003.

"The first thing you do is ask, 'What's legal?' " Bush said. " 'What do the lawyers say is possible?' I made the decision, within the law, to get information, so I can say to myself, 'I've done what it takes to do my duty to protect the American people.' I can tell you that the information we got saved lives."

The latest charge by Levin comes as another top Democrat -- House Speaker Nancy Pelosi -- continues to defend claims that the CIA never briefed Congress on the specific interrogation methods, such as waterboarding, that were being used.

Pelosi told reporters in May that she was briefed by the CIA on such techniques once -- in September 2002, when she was the ranking Democrat on the Republican-led House Intelligence Committee -- and that she was told at the time that techniques such as waterboarding were not being used. She said she learned that waterboarding had been used after other lawmakers were briefed in 2003.

CIA spokesman George Little, however, said the agency's records indicate Pelosi was briefed on the techniques.

The claim by Pelosi, D-California, created a firestorm on Capitol Hill, with Republicans -- who have been mostly supportive of the Bush administration's policy -- blasting Pelosi and demanding she back up the allegation.

Pelosi has urged the CIA to release information on the meetings, though the CIA admits that no detailed memos, only outlines, exist.

Until concrete evidence comes to light, the torture debate will continue to heat up the halls of Congress, with Republicans putting pressure on Pelosi, and Democrats, like Levin, continuing to lash out at the former Bush administration.
Posted by: gorb || 05/30/2009 02:35 || Comments || Link || E-Mail|| [6478 views] Top|| File under:
Home Front: WoT
Predator Drones Could Face Legal Challenges - Usual Suspects
Human rights activists at odds with President Obama over his recent national security decisions are indicating that they might legally challenge the U.S. military's use of Predator drones, a weapon that intelligence officials say is their single most effective tool in combating Al Qaeda in Afghanistan and Pakistan.

Predator spy planes are unmanned aerial vehicles that are virtually invisible when flying overhead. The Air Force uses them frequently in Afghanistan and Pakistan, where they are able to track and hit targets from the air when mountainous terrain makes it notoriously hard to send troops.

"That's the spooky thing about the Predator," national security and terrorism expert Neil Livingstone said. "Even if the Predator is directly overhead and you know it's overheard, you still can't see it or hear it. This is kind of like death out of the blue."

Human rights activists are turning their attention to the drone program in part because they say there's no warning to innocent civilians who are in a targeted area.

Gabor Rona, international legal director of Human Rights First, a U.S.-based group that advocates universal rights and freedom, said large number of civilians are being unintentionally hit, harmed and killed.

"This is not only a violation of the international laws of war," he said. "It's bad policy."


Who says that 'large numbers of civilians' are being hit? Who's making that call? HRW? Our military has traditionally gone out of its way to avoid civilian casualties.

Opponents of the drones say that the policy could be illegal. The laws of war allow individuals who are engaged in hostilities to be targeted in an armed conflict but strictly prohibit actions against those not engaged. "Even when you're attacking a legitimate military objective, you cannot cause civilian casualties that exceed the value of a legitimate military attack," Rona says.

It's undeniable that more civilians have been killed than actual Al Qaeda terrorists in the 16 Predator strikes this year. But there's little chance that could change.

"So many of these guys surround themselves with collateral casualties," Livingstone said, and large numbers of women and children are strategically placed around hotbeds of activity.


So, Mr. HRW guy, who's responsible for that? If an al-Qaeda perp hides behind a bunch of skirts, isn't he the one responsible for any civilian deaths? And if not, haven't you just granted him a free pass and the power he craves?

Livingstone makes the point that even if high-value targets are killed in one of these drone attacks, Al Qaeda still can claim a "propaganda victory" because of the number of civilian casualties.


Which is why they hide like that. Our response has to be to whack them anyway and make clear to the civilian population that they need to stay clear of the perps.

Two high-value Al Qaeda operatives were killed on New Year's Day this year in northern Pakistan. Usama al Kini and Sheikh Ahmed Salim Swedan were wanted for their involvement in the 1998 embassy bombings in Kenya and Tanzania. More than 200 people were killed in the embassy bombings, including 12 Americans. The men sought refuge in the tribal areas of Pakistan.

"Our military fighting in Afghanistan has got to be able to pursue high level (operatives) who flee across the border from Afghanistan into Pakistan," said Matt Bennett, a national security expert for a Washington-based think tank.

On the presidential campaign trail, Obama had said that if there was legitimate intelligence about high-level Al Qaeda personnel he would not hesitate to act. And although there's no formal agreement between the U.S. and Pakistan when it comes to Predator drone attacks, Pakistan more or less looks the other way.

Even so, human rights advocates continue to grow more disillusioned by the president's decisions on the Guantanamo military commissions and his refusal to release photos of alleged detainee abuse by U.S. soldiers in Iraq and Afghanistan, as well as other national security issues. The Predator program, which is a holdover from the Bush administration, could be the next legal battle.


Let's disillusion HRW some more, then ...

"This is part of a broader campaign on the left to begin the drumbeat of withdrawal from Afghanistan and Pakistan generally to change the direction there and make it about only providing aid and not about military engagement," Bennett said.


Even though the progressive Left once thought of Afghanistan as the 'good' war ...



This article starring:
Sheikh Ahmed Salim
Usama al Kini
Posted by: GolfBravoUSMC || 05/30/2009 09:28 || Comments || Link || E-Mail|| [6488 views] Top|| File under: al-Qaeda
Nashville hotel drops jihad conference over safety concerns
Loews Vanderbilt Hotel turned away a symposium it had booked for this weekend that would have featured a controversial Dutch politician and filmmaker, citing concerns about safety if the event were allowed to happen.

A group called New English Review planned to hold a two-day conference on "Understanding the Jihad in Israel, Europe and America," and had signed a contract in January to use the prominent West End Avenue hotel.

"We canceled the group for both the safety and the health of our guests and employees here at Vanderbilt hotel," said Tom Negri, managing director of Loews Vanderbilt. Negri is known in the Nashville community for his involvement in the group Nashville for All of Us, which helped defeat the English-only measure this year. Negri would not say why he believed there could be a safety issue if the group appeared at the hotel, nor if the scheduled appearance by Geert Wilders played a part.

Rebecca Bynum, listed on the group's Web site as publisher and a senior editor, said the hotel stated no actual threat was made against Loews for hosting the symposium. "We find it interesting that even without a specific threat that the fear of violence is so great that they would decide to cancel our event," Bynum said. New English Review's Web site had a statement that said, "Loews Vanderbilt Plaza Hotel succumbed to intimidation and cancelled hosting our event."

Bynum said the group signed a contract in January to do the meeting at Loews, but learned this week it was canceled. She said Loews knew the topic of the event and had talked with the group about the possibility of having security, though she and other members were not worried.

The group's Web site lists a Nashville mailing address, but it does not include a description of the group's purpose or mission. The World Encounter Institute, a nonprofit organization that funds the Review site and symposium, said it aims to protect the values of Western civilization. "We seek to raise awareness about the nature of the jihad and all its various instruments, which do not all necessarily involve violence," Bynum said, declining to elaborate.

One of Bynum's articles questions the Nashville Jewish community's attempt to foster relations with local Muslims. "These people are all well intentioned and perhaps actually believe they can reverse 1,400 years of Islamic history," she writes. "They are providing their own children as political cover for people whom they want very much to trust and believe, but who have revealed themselves to be deceivers."

The symposium started Friday as scheduled, but at a venue revealed only to people registered to attend. Negri wouldn't say whether Loews had ever canceled a symposium or similar event in the past. "We made the correct decision to protect the health and safety of guests and employees," Negri said.
Posted by: ryuge || 05/30/2009 06:45 || Comments || Link || E-Mail|| [6504 views] Top|| File under:
India-Pakistan
New Delhi slams OIC's resolutions
New Delhi has once again taken exception to the Organisation of the Islamic Conference's (OIC) ritual of passing disparaging resolutions against India and playing down terrorist incidents that take place on its soil.

The OIC is the second largest inter-governmental organisation after the United Nations and has membership of 57 states.

"We note with regret that the OIC has chosen to comment on India's internal affairs during the 36th Session of the Council of Foreign Ministers held in Syria. The OIC has no locus standi on India's internal affairs," said a Ministry of External Affairs statement.

The Foreign office was also dismayed over a resolution referring to the terrorist attack in Mumbai in November last year as a mere "incident." "It is most unfortunate that the spectre of terrorism confronting the international community, of which the attack on Mumbai by elements from Pakistan was an extreme manifestation, is not being unambiguously addressed by the OIC. We strongly reject such resolutions," it added.

Last year, India had objected to observations on Jammu and Kashmir in the final document of the OIC summit in Dakar, Senegal.
Posted by: john frum || 05/30/2009 09:03 || Comments || Link || E-Mail|| [6463 views] Top|| File under:
Terrorism to be uprooted, vow President, PM
[Geo News] President and Prime Minister have jointly vowed to uprooted form the country the threat posed by the terrorism and militancy.


When Hafiz Saeed and all his deputies are thoroughly jugged, LeT broken up, and Mullah Omar doesn't live in Quetta anymore we'll believe it.


This was stated when Prime Minister Syed Yusuf Raza Gilani called on President Asif Ali Zardari here at the Aiwan-e-Sadr on Friday. During the meeting matters relating to the Internally Displaced Persons (IDPs) of Malakand division, the fight against terrorism and militancy as well as the overall political situation in the country came under discussion. With regard to the people displaced in the wake of ongoing military offensive in Malakand Division, the President and the Prime Minister discussed the matters about the proper care of IDPs as well as their rehabilitation. During the meeting, the two leaders reiterated the government's resolve to root out the menace of terrorism and militancy from the country.
Posted by: Fred || 05/30/2009 00:00 || Comments || Link || E-Mail|| [6467 views] Top|| File under: Govt of Pakistan
Punjab ready to welcome IDPs, says Nawaz
[Geo News] Pakistan Muslim League Nawaz (PML-N) Quaid Mian Muhammad Nawaz Sharif has said that the internally displaced persons (IDPs) are welcome in Punjab.

Talking to federal minister for Railways Ghulam Ahmed here on Friday, Nawaz Sharif said the IDPs, hailing from Swat valley and Malakand Division, have offered an exemplary sacrifice by being parted with the luxurious lives for the sake of safeguarding the upcoming future of the entire people of Pakistan.

"The terror attacks and bombings like coward activities could not derail country away from democracy", he asserted.

Federal minister for Railways Ghulam Ahmed, on the occasion, thanked PML-N and Punjab government over their extended help for the assistance and rehabilitation of IDPs.
Posted by: Fred || 05/30/2009 00:00 || Comments || Link || E-Mail|| [6470 views] Top|| File under: Govt of Pakistan
India conspiring to destabilize Pakistan: Munawar
[Geo News] Amir Jamat-e-Islami Syed Munawar Hasan has said that India is at work on hatching conspiracies to destabilize Pakistan Â"but the government is reluctant to take its name due to pressure from the US.Â" He was addressing a Friday prayer congregation here in Mansoora. The JI Chief said India is heavily supplying arms and financial support to the terrorists in Balochistan and FATA via Afghanistan. Â"Its evidence is in possession of Pakistani (intelligence) agencies but the government is not raising its voice against this effectively,Â" he added. Munawar Hasan was of the opinion that in order to resolve Balochistan issue the government will have to accede to the legitimate demands of Baloch people.
Posted by: Fred || 05/30/2009 00:00 || Comments || Link || E-Mail|| [6468 views] Top|| File under: Jamaat-e-Islami
Govt confuses banker's picture with wanted militant
[Geo News] Qari Mushtaq, an employee of Bank of Khyber has complained that the government has mistakenly used his picture for one of the wanted militants having identical name. He said this has led to creating apprehension and anxiety in him. Â"I am an employee of Bank of Khyber and it also happened one year back that the intelligence agencies, confusing me for the wanted Qari Mushtaq, arrested me,Â" he said, adding, Â"however they released me later.Â" The banker complained that, in spite of all this, his picture has been published in newspapers.
Posted by: Fred || 05/30/2009 00:00 || Comments || Link || E-Mail|| [6468 views] Top|| File under: Govt of Pakistan
Committee to mediate between Taliban, govt
A 15-member peace committee of the Mehsud tribe will step up mediation to defuse tension between the Baitullah Mehsud-led Taliban and the South Waziristan political administration, a tribal mediator said on Friday. "We have decided to play a role in defusing the tension," Senator Saleh Shah told reporters. "We are contacting the Taliban in this regard," he added. The committee members had suspended peace efforts following clashes between the Taliban and the security forces.
Posted by: Fred || 05/30/2009 00:00 || Comments || Link || E-Mail|| [6462 views] Top|| File under: Govt of Pakistan
Iraq
Iraqi prisoners were not raped in Abu Ghraib: US
[Al Arabiya Latest] The United States denied allegations on Thursday that the prisoner photgraphs President Barack Obama was trying to censor included images of Iraqi detainees being raped, sexually abused and subjected to "every indecency."

The denial came following an article published in Britain's Daily Telegraph on the same day revealing disturbing details of what the images showed and quoting retired U.S. Army Major General Antonio Taguba as saying the pictures showed "torture, abuse, rape and every indecency."

The newspaper said at least one picture showed an American soldier apparently raping a female prisoner while another is said to show a male translator raping a male detainee.

Others were said to depict sexual assaults with objects including a truncheon, wire and a phosphorescent tube.

Taguba, who conducted a 2004 investigation into abuse at Iraq's Abu Ghraib prison, told the paper "the mere description of these pictures is horrendous enough, take my word for it."

But Pentagon spokesman Bryan Whitman said the Telegraph had shown "an inability to get the facts right."

"That news organization has completely mischaracterized the images," Whitman told reporters. "None of the photos in question depict the images that are described in that article."

In an interview with the New Yorker magazine published in 2007, Taguba was quoted as saying that he saw a video of a male American soldier in uniform sodomizing a female detainee.

Photographs of abuse at the jail outside Baghdad that were published in 2004 damaged the U.S.'s image as its invasion of Iraq fueled a sectarian war that caused deep resentment throughout the Muslim world.

Whitman said he did not know if the Telegraph had quoted Taguba accurately. But he said he was not aware that any such photographs had been uncovered as part of the investigation into Abu Ghraib or abuses at other prisons.

He said the paper also wrongly reported earlier this month that some of the images, which Obama is trying to block from release, had previously been aired on Australian television.

"I would caution you whenever you see a subsequent story on photos in this particular publication," he told reporters. "They now have, at least on two occasions, demonstrated an inability to get the facts right."

No release
Taguba, who retired in January 2007, included allegations of rape and sexual abuse in his report.

Earlier this month, the Obama administration reversed course and decided it would fight the release of the photographs, which the American Civil Liberties Union is seeking to obtain through legal action.

In April, the administration said it would comply with a court order to release the pictures. But Obama changed course after military commanders warned of a backlash in Iraq and Afghanistan that could add to the danger facing U.S. troops.

Taguba was quoted in the Telegraph as saying he supported Obama's decision not to release the pictures. "I am not sure what purpose their release would serve other than a legal one," he said. "The sequence would be to imperil our troops, the only protectors of our foreign policy, when we most need them, and British troops who are trying to build security in Afghanistan."
Posted by: Fred || 05/30/2009 00:00 || Comments || Link || E-Mail|| [6465 views] Top|| File under: Iraqi Insurgency
Israel-Palestine-Jordan
Bambi blocks Apaches for Israel due to civilian casualties in Gaza
WASHINGTON -- The Obama administration has blocked Israel's request for advanced U.S.-origin attack helicopters. Government sources said the administration has held up Israel's request for the AH-64D Apache Longbow attack helicopter. The sources said the request was undergoing an interagency review to determine whether additional Longbow helicopters would threaten Palestinian civilians in the Gaza Strip.


Only if the 'civilians' aim guns and rockets at the Longbows ...

"During the recent war, Israel made considerable use of the Longbow, and there were high civilian casualties in the Gaza Strip," a source close to the administration said.


Far fewer than there would have been if the Israelis had used the Russian or the Arab approach to war-making in crowded places ...

Or the wildly successful and widely praised Sri Lankan method.

The sources said Israel has sought to purchase up to six new AH-64Ds in an effort to bolster conventional and counter-insurgency capabilities. They said Israel wants to replenish its fleet after the loss of two Apache helicopters in the 2006 war with Hizbullah.

The Israel Air Force has also requested U.S. permission to integrate the Spike extended-range anti-tank missile into the AH-64D. Spike ER, developed by the state-owned Rafael Advanced Defense Systems, has a range of eight kilometers and was installed on the Eurocopter Tiger and AgustaWestland A129 helicopters. The sources said the deployment of Spike would require integration into the Longbow's millimeter-wave fire control and acquisition system. They said this would require permission from both Boeing and the U.S. government.

Israel's Defense Ministry and air force have discussed procurement of additional Longbows with the U.S. firm Boeing. But the sources said the Longbow as well as other defense requests have been shelved by the administration amid its review of the potential use of American weapons platforms by Israel.

During his visit to the United States, Prime Minister Binyamin Netanyahu also sought to win approval from the Defense Department for the installation of Israeli-origin electronic warfare systems in the Joint Strike Fighter. Netanyahu was said to have met Defense Secretary Robert Gates in a review of Israeli defense programs with the United States. Defense Minister Ehud Barak was scheduled to meet Gates in Washington in early June.


Hate to say it but maybe the Israelis should look at French or British helicopters.

Better still, make their own. Maybe India would like to get in.
Posted by: Steve White || 05/30/2009 00:00 || Comments || Link || E-Mail|| [6476 views] Top|| File under:
Knesset bill: Jordan for Palestinians
[Iran Press TV Latest] A group of Jordanian lawmakers have urged severance of ties with Israel in protest at Knesset member Arieh Eldad's bill proposing a Palestinian state on Jordanian soil.

"The voting on the proposal by the Israeli Knesset proves that the Zionist mentality of the ruling politicians in Israel does not believe in peace and has no respect for peace treaties and UN resolutions," the National Democratic Bloc of the lower house of parliament said in a statement on Friday.

The group, which includes 15 deputies, described last week's proposal in the Knesset as a flagrant violation of the peace deal Amman struck with Tel Aviv in 1994. It called on the Jordanian government to take concrete measures to dismiss the Israeli ambassador and withdraw the Jordanian envoy from Israel.

On Tuesday, the Jordanian foreign minister summoned the Israeli ambassador and demanded the withdrawal of the bill from further consideration.

"Jordan believes in establishing an independent and viable Palestinian state on Palestinian soil. This is a strategic Jordanian interest that comes in line with a two-state solution and the Arab peace initiative," Nasser Judeh explained to the Israeli Ambassador, Yaakov Rosen.

Amman is deeply angered by the measure put forward by Eldad of the National Union party, which calls for "creating two states on the two banks of the Jordan River, one for the Israelis and one for the Palestinians". The language of the text is unambiguous about Jordan as an 'alternative homeland' for the Palestinians.

The bill is yet to be discussed in the Knesset's Foreign Affairs and Defense Committee.
Posted by: Fred || 05/30/2009 00:00 || Comments || Link || E-Mail|| [6476 views] Top|| File under:
Finger-pointing Fact-finding mission to arrive in Gaza on Monday
Spokesperson for the Human Rights Council Rolando Gomez said Friday that the fact-finding mission established by the President of the Human Rights Council will travel to the region over the weekend and will be in Gaza as of the 1st of June and will remain there for about one week. The mission, which is headed by Justice Richard Goldstone, former Chief Prosecutor of the International Criminal Tribunals for the former Yugoslavia and Rwanda, will enter Gaza from Egypt via the Rafah crossing point. Other field visits are being planned.

The mission plans to meet with all concerned parties, including non-governmental organizations and civil society organizations and groups, UN agencies, victims and witnesses of alleged violations and other persons who may provide information with regard to the facts under investigation.
Posted by: Seafarious || 05/30/2009 00:00 || Comments || Link || E-Mail|| [6462 views] Top|| File under:
Sri Lanka
Britain: ŽMore than 20,000 Tamils killedŽ in Sri Lankan war
[ADN Kronos] More than 20,000 Tamil civilians were killed in the Sri Lankan military's final assault on separatist militants this month, a British newspaper said on Friday. The London Times said the figure was three times the official casualty figures released by the government.

Fighting ended in the country's troubled north east when Sri Lankan troops crushed Tamil Tiger separatists accused of holding tens of thousands of civilians as human shields, said The Times. Citing its own investigation, the paper said most of the 20,000 deaths were caused by the government.

Sri Lanka has insisted its forces stopped using heavy weapons on 27 April and respected a no-fire zone where 100,000 men, women and children were sheltering, the newspaper reported. Government officials blamed all civilian casualties on Tamil Tiger rebels concealed among the civilians.

Confidential UN documents indicated 7,000 civilians died in the no-fire zone up to the end of April, The Times said. But citing aerial photographs, official documents, witness accounts and expert testimony, the news report said the death toll rose.

It claimed that 1,000 civilians were killed each day until 19 May, the day after the death of the leader of the Liberation Tigers of Tamil Eelam, Velupillai Prabhakaran.

A spokesman for the Sri Lankan High Commission in London dismissed the report. "We reject all these allegations. Civilians have not been killed by government shelling at all," he told the paper.

"If civilians have been killed, then that is because of the actions of the LTTE who were shooting and killing people when they tried to escape," he said.

The government last week announced the end of its 25-year civil conflict with Tamil separatists after the death of Prabhakaran.
Posted by: Fred || 05/30/2009 00:00 || Comments || Link || E-Mail|| [6468 views] Top|| File under:
Syria-Lebanon-Iran
Hezbollah says Iran ready to aid LebanonŽs army
[Al Arabiya Latest] Iran is ready to give Lebanon military equipment, such as an air-defense system, to support its armed resistance against Israel, Hezbollah chief Hassan Nasrallah said on Friday.

"The Islamic Republic of Iran, and in particular Ayatollah Khamenei, will not hold back on anything that will help Lebanon be a strong and dignified state, and without conditions," Nasrallah said.

"So far, Lebanon has not requested arms and Iran will not offer them unless asked," he said in a televised address to mark the ninth anniversary of Israel's troop withdrawal from southern Lebanon after 22 years.

"But Iran will help any Lebanese government that requests military aid," he told a crowd of thousands gathered in the eastern Lebanon Hezbollah stronghold of Baalbek.
Posted by: Fred || 05/30/2009 00:00 || Comments || Link || E-Mail|| [6468 views] Top|| File under: Hezbollah
US denies involvement in Zahedan blast
[Iran Press TV Latest] The US State Department Spokesman Ian Kelly says that the US was not involved in the bombing of a mosque in southeastern Iran.
Posted by: Fred || 05/30/2009 00:00 || Comments || Link || E-Mail|| [6461 views] Top|| File under: Govt of Iran
Iran ready to aid Lebanon army: Nasrallah
BAALBEK, Lebanon - Iran is ready to give Lebanon military equipment, such as an air-defense system, to support its armed resistance against Israel, Hezbollah chief Hassan Nasrallah said on Friday.

"The Islamic Republic of Iran, and in particular Ayatollah (Ali) Khamenei, will not hold back on anything that will help Lebanon be a strong and dignified state, and without conditions," Nasrallah said.

"So far, Lebanon has not requested arms and Iran will not offer them unless asked," he said in a televised address to mark the ninth anniversary of Israel's troop withdrawal from southern Lebanon after 22 years.


Did he show himself or does Lebanon get six more weeks of winter?

"But Iran will help any Lebanese government that requests military aid," he told a crowd of thousands gathered in the eastern Lebanon Hezbollah stronghold of Baalbek.

Nasrallah also dismissed as farcical US aid to the Lebanese army, which amounts to close to half a billion dollars in training and armament since 2005 but does not include anti-aircraft defense.

He urged his supporters to vote for his Hezbollah-led opposition alliance in the June 7 parliamentary election, saying his coalition would ensure the army was well-equipped to defend Lebanon against Israeli.

"Air defense systems are necessary for the army to face Israel," he said. "Who can secure these weapons for Lebanon? Vote for the opposition and I will point you in that direction," he said in an apparent reference to Iran which backs the Hezbollah-led opposition alliance.
Posted by: Steve White || 05/30/2009 00:00 || Comments || Link || E-Mail|| [6466 views] Top|| File under:
US rejects Iranian claims it was behind mosque bombing
WASHINGTON - The United States on Friday rejected claims by Iranian officials that it was behind the deadly bombing of a Shiite mosque in southeastern Iran.

"We condemn this attack in the strongest possible terms, and extend our sympathies to the families injured and killed," State Department spokesman Ian Kelly said.

"We note with concern a recent trend of bombings of Shiite mosques in Iraq and Pakistan as well as in Iran and strongly condemn any kind of sectarian driven violence," he said. "The US strongly condemns all forms of terrorism. We do not sponsor any form of terrorism in Iran and we continue to work with the international community to try to prevent any attacks against innocent civilians anywhere."


If we had a CIA that was any good the word on the street would be that the Syrians did it ...

"We do not sponsor any form of terrorism anywhere in the world. Never have, never will," he said when reporters said it could be inferred that United States might sponsor terrorism elsewhere.

In Tehran, Iranian officials accused the United States on Friday of "hiring" those behind a suicide bombing of a Shiite mosque that killed 25 people, linking the attack to next month's presidential election.

"Three people involved with the terrorist incident were arrested," said Jalal Sayah, deputy governor of Sistan-Baluchestan, the province bordering Pakistan and Afghanistan where the attack took place. "According to the information obtained they were hired by America and the agents of the arrogance," Sayah told the Fars news agency. Officials usually use the term "global arrogance" to refer to Iran arch-foe the United States.

Interior Minister Sadegh Mahsooli also pointed the finger towards the United States and Israel.


Of course he did, that's what he was told to do ...
Posted by: Steve White || 05/30/2009 00:00 || Comments || Link || E-Mail|| [6461 views] Top|| File under:
Lebanese-Syrian relations are deeply rooted -- Leb prez
Lebanese-Syrian relations are deeply rooted, Lebanese President Michel Suleiman said Friday.

Presenting Syrian Ambassador Ali Abdulkarim to Lebanese authorities stresses the two countries' commitment to the decisions taken in Damascus, Suleiman said in a statement issued on the sidelines of the event, Suleiman said.

The significance of the step comes from the fact that such action is dictated by international laws, Suleiman said, noting Lebanese-Syrian relations are historic, and wished the ambassador all the best. The diplomatic exchange between the two countries put into action the decisions made at last year's summit on August 13 in Damascus.
Posted by: Seafarious || 05/30/2009 00:00 || Comments || Link || E-Mail|| [6465 views] Top|| File under:
Who's in the News
47
[untagged]
6
Govt of Pakistan
4
TTP
2
Iraqi Insurgency
2
al-Shabaab
2
Govt of Sudan
2
Govt of Iran
1
Hezbollah
1
Jamaat-e-Islami
1
al-Qaeda
Bookmark
E-Mail Me
The Classics
The O Club
Rantburg Store
The Bloids
The Never-ending Story
Thugburg
Gulf War I
The Way We Were
Bio
Merry-Go-Blog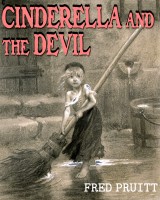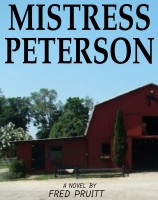 On Sale now!


A multi-volume chronology and reference guide set detailing three years of the Mexican Drug War between 2010 and 2012.

Rantburg.com and borderlandbeat.com correspondent and author Chris Covert presents his first non-fiction work detailing the drug and gang related violence in Mexico.

Chris gives us Mexican press dispatches of drug and gang war violence over three years, presented in a multi volume set intended to chronicle the death, violence and mayhem which has dominated Mexico for six years.
Click here for more information


Meet the Mods
In no particular order...


Steve White
Seafarious
Pappy
lotp
Scooter McGruder
john frum
tu3031
badanov
sherry
ryuge
GolfBravoUSMC
Bright Pebbles
trailing wife
Gloria
Fred
Besoeker
Glenmore
Frank G
3dc
Skidmark
Alaska Paul



Better than the average link...



Rantburg was assembled from recycled algorithms in the United States of America. No trees were destroyed in the production of this weblog. We did hurt some, though. Sorry.
18.204.2.231

Help keep the Burg running! Paypal: