Africa North
Moroccan UN ambassador calls for regional anti-terrorism effort
[Maghrebia] The Moroccan UN Ambassador called for intensifying regional co-operation in the fight against terrorism, MAP reported on Thursday (May 28th). Speaking during a UN debate Tuesday regarding sanctions against al-Qaeda and the Taliban, Mohamed Lolichki noted that the Maghreb region continues to be exposed to terrorist acts. Given the increasingly close links between international terrorism, organized crime and drug and human trafficking, "individual States cannot succeed without collective action at the regional and international levels", he said. The ambassador also affirmed Morocco's commitment to supporting all initiatives to eradicate the terrorism threat.


Interpol just won't cut it anymore, it seems. Good for Morocco. But then, their king traces his lineage back to Mohammad.
Posted by: Fred || 05/29/2009 00:00 || Comments || Link || E-Mail|| [6481 views] Top|| File under: al-Qaeda in North Africa
Caribbean-Latin America
Ecuador will shut US base, expand Iran ties
[Iran Press TV Latest] Ecuadorian Defense Minister Javier Ponce Cevallos says his country is going beyond the Cold War rules and seeking defense ties with Iran. In a snub to US complaints, Ponce said, "we have our own policies, our own geostrategic positions, and what interests us, with Iran for instance, is boosting information technology and our national defense strategies," he told a radio channel in Ecuador.


Where else would you look for IT help other than Iran?

Actually, Iran's main university has a pretty strong IT program. They turn out a lot of students with strong math skills too. Meanwhile this country is in serious trouble with our younger workforce skills. I've been meeting with a lot of research teams in the US the last several months - by far the vast majority of grad students have been Iranian, Chinese and Indian, with a smaller contingent of eastern Europeans, Pakistanis and Arabs. I can count on one hand the number of native born American grad students/post docs in my science field that have been on those teams. Not a good time for us to be complacent - we are in real trouble, folks, and it WILL affect our defense posture and economic situation in the next decade.

Hokay, I stand corrected ...

He explained that Ecuador is trying to "open up to collaboration with nations that are very willing to help Ecuador develop its own defense industry."

The Ecuadorian and Iranian presidents in 2008 agreed to expand relations by establishing embassies in Tehran and Quito. This comes as the White House has expressed discomfort with Iran's growing influence in Latin America.

Ponce commented on the issue and said that his country plans to shut the US military base at Manta in western Ecuador within four months. "I believe that eventually there will be nothing left, and the US is removing all its infrastructure," he said.


Halfway down the article, and I'm still coming to terms with our interlocutor operating under the name of "ponce". I think I need to take a nap.

Despite strong domestic opposition, former Ecuadorian president Jamil Mahuad signed a deal that allowed the US in 1999 to use the base for ten years. In February, US Defense Secretary Robert Gates said Iran's close alliance with certain Latin American countries has caused more concern for him than Russia's recent naval maneuvers in the region. "I'm concerned about the level of frankly subversive activity that the Iranians are carrying on in a number of places in Latin America," Robert Gates told a Senate committee, without elaborating on what he meant by "subversive."

A number of leftist states in the region, namely Venezuela, Cuba, Ecuador, Nicaragua, and Bolivia, have all become allies of Iran in recent years and support Tehran's opposition to the unipolar international order built around US interests. Gates also accused Iran of "opening a lot of offices" in the region to meddle in the internal affairs of Latin American countries, despite the fact that the US has been meddling in Latin America's internal affairs -- often violently -- for over a century.

By adopting the so-called "Monroe Doctrine" [(named after James Monroe, the fifth US president 1817-1825)], the US has claimed for itself paternalistic oversight in Latin American affairs, in what it considers its 'backyard'. This view is rejected by the new set of democratically-elected, left-leaning governments of that continent which have replaced the US-backed military juntas.


Just as it was rejected by the old set of leftist revolutionaries and rightist juntists not backed by the US. The romantic idea of Latin America is that they didn't do it to themselves. No doubt this round will end just as poorly for the participants.
Posted by: Fred || 05/29/2009 00:00 || Comments || Link || E-Mail|| [6483 views] Top|| File under:
China-Japan-Koreas
UNSC resolution with ŽteethŽ needed: senior U.S. official
[Kyodo: Korea] A key U.S. policymaker on East Asian security issues said Thursday the U.N. Security Council should adopt a resolution with ŽŽteethŽŽ in order to show North Korea ŽŽconsequencesŽŽ for its recent nuclear test. Michael Schiffer, the newly appointed U.S. deputy assistant secretary of defense, criticized the test as ŽŽextremely provocative and extremely bellicoseŽŽ and called for Pyongyang to abide by a joint statement issued in September 2005 at the six-party multilateral talks on denuclearizing the communist country.
Posted by: Fred || 05/29/2009 00:00 || Comments || Link || E-Mail|| [6516 views] Top|| File under:
Russia demands ŽpatienceŽ on N Korea amid war fears
[Iran Press TV Latest] The Kremlin, in its latest statement, has opposed the "language of sanctions" against North Korea over its nuclear tests. "We need to show self-possession and patience and hold consultations on all the questions of concern to the parties dealing with this problem," Russian Foreign Ministry spokesman Andrei Nesterenko said on Thursday.


It's been 56 years.


In a veiled reference to the US and Japan, he said, "We hope that the latest actions by North Korea will not be used by other states as an excuse for the forced build up of their military potential and will not be turned into a new... arms race in the region."


What's North Korea doing, if not an "arms race"?


The statement comes after Foreign Minister Sergey Lavrov called for a 'tough' stance against North Korea in response to its nuclear testing.
"Define 'tough'."
"'Not tender.'"
The US and its allies at the UN Security Council are pressing for additional sanctions against North Korea.


Which seem appropriate.


The issue has sparked fears of a regional war. The US and South Korea are on high alert as a result of an announcement by the North that it had scrapped the treaty that ended the Korean war about 50 years ago.


The one they made when they were getting their asses kicked.


North Korea shut down its main reactor in Yongbyon in June 2007 and made a declaration of its nuclear assets a year later, in return for better relations with the US and financial aid.


That worked well.


However, relations deteriorated again when the US did not deliver on its promised aid and then sponsored a UN Security Council resolution against North Korea when the country launched a rocket carrying a communications satellite in April 2009.


It sure looked like a ballistic missile launch.


Following the anti-North Korea resolution, Pyongyang expelled inspectors from the International Atomic Energy Agency and resumed its nuclear activities, culminating in a nuclear explosive test on May 25.


It was a communications explosion.


North Korea's nuclear testing earlier this week triggered noisy reactions from the US and its regional allies South Korea and Japan.
Posted by: Fred || 05/29/2009 00:00 || Comments || Link || E-Mail|| [6491 views] Top|| File under:
Aso hints Japan urging U.S. to get N. Korea back on terrorism blacklist
[Kyodo: Korea] Prime Minister Taro Aso indicated Thursday that the government has been urging the United States to put North Korea back on its blacklist of state sponsors of terrorism following MondayŽs nuclear test by Pyongyang. In response to a lawmakerŽs request that Japan pressure the United States to return North Korea to the list, Aso said, ŽŽThings are moving in line with what you hope for, although I cannot tell you what I talked about (with U.S. President Barack Obama) on the phone.ŽŽ
Posted by: Fred || 05/29/2009 00:00 || Comments || Link || E-Mail|| [6480 views] Top|| File under:
Clinton reassures Japan, S. Korea after N. Korea nuke test
[Kyodo: Korea] Secretary of State Hillary Clinton on Wednesday reiterated the strong U.S. commitment to defending Japan and South Korea as North KoreaŽs nuclear and missile tests heightened the security concerns of these U.S. allies. ŽŽI want to underscore the commitment that the United States has and intends always to honor for the defense of South Korea and Japan,ŽŽ she said. ŽŽThat is part of our alliance obligation, which we take very seriously.ŽŽ
Posted by: Fred || 05/29/2009 00:00 || Comments || Link || E-Mail|| [6487 views] Top|| File under:
U.N. members eying financial sanctions on N. Korea over nuke test
[Kyodo: Korea] The five permanent U.N. Security Council members plus Japan and South Korea are considering listing financial sanctions in a resolution they are working out in response to North KoreaŽs second nuclear test, U.N. diplomatic sources said Wednesday. The seven key players discussed the Security CouncilŽs response to MondayŽs nuclear test based on a draft resolution Japan and the United States outlined earlier, the diplomatic sources said.
Posted by: Fred || 05/29/2009 00:00 || Comments || Link || E-Mail|| [6482 views] Top|| File under:
Home Front: Politix
Bush defends interrogation program in Michigan speech
Former President George W. Bush on Thursday repeated Dick Cheney's assertion that the administration's enhanced interrogation program, which included controversial techniques such as waterboarding, was legal and garnered valuable information that prevented terrorist attacks.

Bush told a southwestern Michigan audience of nearly 2,500 -- the largest he has addressed in the United States since leaving the White House in January -- that, after the September 11 attacks, "I vowed to take whatever steps that were necessary to protect you."

In his speech, Bush did not specifically refer to the high-profile debate over President Obama's decision to halt the use of harsh interrogation techniques. Bush also didn't mention Cheney, his former vice president, by name.

Instead, he described how he proceeded after the capture of terrorism suspect Khalid Sheikh Mohammed in March 2003.

"The first thing you do is ask what's legal?" Bush said. "What do the lawyers say is possible? I made the decision, within the law, to get information so I can say to myself, 'I've done what it takes to do my duty to protect the American people.' I can tell you that the information we got saved lives."

Bush avoided the sharp tone favored by Cheney in recent weeks and stressed he does not want to disparage Obama.

Nothing I am saying is meant to criticize my successor," Bush said. "There are plenty of people who have weighed in. Trust me, having seen it first-hand. I didn't like it when a former president criticized me, so therefore I am not going to criticize my successor. I wish him all the best."

The former president was speaking to the Economic Club of Southwestern Michigan. In a change in format, he agreed to answer questions directly from the audience instead of responding to pre-submitted questions provided to a moderator.

He repeated his disclaimer about not passing judgment on Obama later when asked about North Korea's nuclear test. Before answering, the 43rd president said he is "in no way trying to shape my successor's decisions or criticize them."

"I know there are news people here, and they love conflict," he said. Bush then went on to say that diplomacy is impossible without leverage.

"A lot of times people want to give out the carrots," he said. "My attitude is, you give out the carrots when the behavior changes."

After his opening remarks, Bush engaged in a nearly hour-long back-and-forth with audience members that touched on nearly all aspects of his presidency, from the September 11 attacks to his ban on embryonic stem cell research, to his consultations with advisers as the economic crisis hit last year.

He strongly defended his Troubled Asset Relief Program in response to the economic crisis at the end of his presidency, calling it crucial to preventing capital markets from freezing up, which he said would have led to another Great Depression. However, he said he remains "a free-market guy."

Asked what he thinks about conservative pundits who say the Obama administration's fiscal policies are opening the door to socialism, Bush said: "I think the verdict is out. I think people are waiting to see what all this means."

The former president received a noisy standing ovation when answering a question about what he wants his legacy to be.

"Well, I hope it is this: The man showed up with a set of principles, and he was unwilling to compromise his soul for the sake of popularity," he said.

He also revealed the topic of the first chapter in his forthcoming book, which he said will be about "the stories of my administration, as I saw them." That first chapter, he said, will answer the question: "Why did I run for president?"
Posted by: Beavis || 05/29/2009 07:58 || Comments || Link || E-Mail|| [6469 views] Top|| File under:
Home Front: WoT
Media groups seek access to terrorism evidence
News organizations asked a federal judge on Thursday to grant the media access to copies of audio and video court records key to the upcoming trial against a terrorism suspect. The motion seeks access to about 12 hours of an audiotaped FBI interview with Syed Haris Ahmed, who is set to go on trial Monday on charges that he aided a terrorist group. It also seeks videos that prosecutors say he and another suspect filmed of potential terrorist targets in Washington.


Ridiculous! They can observe the material presented at trial, just like everyone else.

"The public is entitled to understand the basis for the government's prosecution of Defendant Ahmed, and these audio and video exhibits are essential to properly appreciate the evidence in this case," wrote Thomas Clyde, an attorney who represents The Associated Press, The Atlanta Journal-Constitution, the Canadian Broadcasting Corporation, CNN and WSB-TV.

The audio and video tapes were submitted as evidence by federal prosecutors in January 2008, and Ahmed's attorney asked that the exhibits be sealed. A federal magistrate denied the request, but said the order was pending a review by a federal judge. The motion contends the judge has yet to address the order.

Clyde said providing the press with a transcript of the tapes won't suffice. The audio tapes, he argued, help portray the "demeanor, tone and conduct" of Ahmed shortly before his arrest and indictment. He contended the videos will show the "sophistication - or lack thereof - of the defendants' planning efforts, which cannot be conveyed properly to the public through a transcript."

Ahmed, a 24-year-old former Georgia Tech student, and Ehsanul Islam Sadequee were indicted in July 2006 on charges of providing material support to terrorists and related conspiracy counts. Both have pleaded not guilty to all charges. Sadquee's trial is set to begin in August. Since the charges were filed, the government has sought heightened secrecy surrounding elements of its case against the men.

They are accused of discussing terror targets with Islamic extremists and undergoing training to carry out a "violent jihad" against civilian and government targets, including an air base in suburban Atlanta. Prosecutors say the two traveled to Washington to film possible targets, including the U.S. Capitol and the headquarters of the World Bank, and shared the recordings with another suspected terrorist based in Britain.
Posted by: ryuge || 05/29/2009 02:54 || Comments || Link || E-Mail|| [6477 views] Top|| File under:
India-Pakistan
Taliban keep grip on kidnapped Canadian fifth columnist
For Pakistan, there are still two kinds of Taliban - the good and the bad. Hafiz Gul Bahadur of the North Waziristan tribal area is reckoned as good Taliban. He is Pakistani Taliban leader Baitullah Mehsud's rival and has signed a ceasefire agreement with the Pakistani security forces. Being a member of the Shura of Mujahideen, he only fights against foreign forces in Afghanistan. However, his involvement in the abduction late last year in Bunna, North-West Frontier Province (NWFP), of Canadian journalist Beverly Giesbrecht, who converted to Islam and who is now known as Khadija Abdul Qahhar, exposes the problems of dealing even with "good" Taliban, and the mess they can cause because of their connections with Pakistan.

People involved in the backroom negotiations for the release of Khadija, 52, say that she suffered heart problems this week and that her condition is serious. She has a history of heart problems. But the militants holding her will not release her as there is still haggling over the amount of ransom to be paid. "We had set up all the measures for her release," former Inter-Services Intelligence (ISI) official, retired Squadron leader Khalid Khawaja, told Asia Times Online on Friday. He has been involved in the negotiations for the release of Khadija and her translator Suleman, 18.

"Maulana Fazlur Rahman [the chief of the Jamiat-e-Ulema-e-Islam party, a coalition partner in the federal government] was involved on behalf of the Canadian government. Initially, the militants did not want to release her, saying she was an American proxy. But after Fazlur's involvement, they agreed to let her go for a sum of 60 million rupees [US$740,000]. The deal was finalized and the Canadian government had arranged the money. Then [a few weeks ago] another development took place and everything was spoiled," said Khawaja.

"Everything was being routed through the political agent in North Waziristan [the representative of the federal government]. He demanded that he receive 50% of the payment. According to him, a portion of the money had to go to Governor's House in Peshawar [capital of NWFP], which would then pass on a share to the President's Office in Islamabad. This demand [which meant the Canadians would have to pay an additional 30 million rupees] needed new approvals in the Canadian system, and the Canadians lost interest," said Khawaja.

In April 2002 - the month she converted to Islam - Khadija launched Jihad Unspun, an aggregation Internet site for news and opinions related to the Middle East and the "war on terror". It was considered strongly anti-American.

"Now we are getting information that Khadija has had a heart attack, but the militants are not ready to release her. Our strongest link to the militants was Shah Abdul Aziz [a former member of parliament on whose advice Khadija had fatefully traveled to Bunna]. But he was apprehended by the security agencies on Wednesday, and now our only option is to appeal to the militants through the press," Khawaja said.

Asia Times Online tried to reach two spokesmen at the President's Office - Farhatullah Babar and Farhanaz Ispahani - but neither responded.
Posted by: ryuge || 05/29/2009 08:52 || Comments || Link || E-Mail|| [6504 views] Top|| File under:
Obama seeks funds for Pakistan super-embassy
The U.S. is embarking on a $1 billion crash program to expand its diplomatic presence in Pakistan and neighboring Afghanistan, another sign that the Obama administration is making a costly, long-term commitment to war-torn South Asia, U.S. officials said Wednesday.

The White House has asked Congress for -- and seems likely to receive -- $736 million to build a new U.S. embassy in Islamabad, along with permanent housing for U.S. government civilians and new office space in the Pakistani capital.

Senior State Department officials said the expanded diplomatic presence is needed to replace overcrowded, dilapidated and unsafe facilities and to support a "surge" of civilian officials into Afghanistan and Pakistan ordered by President Barack Obama and Secretary of State Hillary Clinton.
Continued on Page 49
Posted by: Seafarious || 05/29/2009 00:07 || Comments || Link || E-Mail|| [6513 views] Top|| File under:
Pakistani militant groups uniting
The Lahore bombing is the latest sign, according to ABC News, that diverse militant groups from across the country are uniting.

The Taliban and Punjabi militant groups "are working hand in glove," says Malik Iqbal, the former Lahore city police chief. "Ultimately we're going to reach a tipping point where the Taliban will have opened so many fronts in Punjab that it will be almost impossible for the army to deploy against so many fronts which are so distant from each other geographically," says Ahmed Rashid.

US officials believe the Punjabi groups are stronger and more radical than ever.

Pakistani and US officials say Lashkar-e-Jhangvi teamed up with the Taliban to attack the Sri Lankan cricket team in Lahore, as well as helping destroy Marriott Hotel in Islamabad last year. "Police is not trained for this purpose. It's a force against crime. It's not a force against terrorism," said Saud Aziz, the police chief in Multan.

Another problem is the inability to crack down on the militant groups, Aziz said.


But why are they unable to crack down on militant groups? she asked innocently.

US officials believe that the funding comes mainly from Arab states, especially Saudi Arabia. But they admit that despite efforts, they have not been able to convince the Saudis that their money is going to help fund terrorism. "The money is pouring in. The money is there. The weapons are there. The philosophy is there," one senior police officer in southern Punjab said, wishing to remain anonymous. "This is our problem. And we are not concentrating."
Posted by: Fred || 05/29/2009 00:00 || Comments || Link || E-Mail|| [6479 views] Top|| File under: al-Qaeda in Pakistan
Iraq
Iraq's Sadr wants 'depraved' homosexuality eradicated
Radical Iraqi Shiite cleric Moqtada Sadr has ordered the "depravity" of homosexuality be eradicated but warned against the anti-gay violence that has recently erupted, a spokesman said on Friday.

"The purpose of the meetings is to fight the depravity and to urge the community to reject this phenomenon," said Sheikh Wadea al-Atabi, referring to a Thursday seminar attended by clerics, tribal leaders and police.

"The only remedy to stop it is through preaching and guidance. There is no other way to put an end to it," he said, stressing that the movement could not resort to violence after a series of killings of gay men in Baghdad.

"Al-Sadr rejects this type of violence ... and anyone who commits violence (against gays) will not be considered as being one of us," Atabi said.

In the sprawling Baghdad Shiite district of Sadr City, police last month recovered the bullet-riddled bodies of three men said to have been homosexuals.

Another three men were found dead on the outskirts of Sadr City, with police saying an additional four men were found tortured but alive.

Also in April, a group calling itself "Brigades of the Righteous" posted signs around Sadr City listing alleged homosexuals and threatening to kill them.

The recent persecution prompted rights group Amnesty International to write a letter to Prime Minister Nuri al-Maliki last month urging government protection of homosexuals.

It said that as many as 25 boys and men had been killed in Baghdad alone because they were either gay or believed to be amid concerns that religious leaders may be inciting violence against Iraq's gay community.

Homosexuality is forbidden in Islam, frowned upon in Arab society and illegal in many Middle Eastern countries. Iraq has no law against homosexuality but prominent religious authorities have harshly condemned it.

At Thursday's seminar, which was held in Sadr Cirty, Al-Sheikh Dawud al-Enezi, a Sadr movement leader, said "we must correct the morals of the nation. Homosexuality "is a disaster that has come to the community."

Abu Hussein, a tribal leader in Sadr City, said: "Everybody has to work to preserve the morals of young people from the corrupt phenomena of the West."

Posted by: GolfBravoUSMC || 05/29/2009 09:16 || Comments || Link || E-Mail|| [6489 views] Top|| File under:
Israel-Palestine-Jordan
Mideast: Israeli checkpoints constrain Palestinians, says UN
[ADN Kronos] Israel continues to constrain the freedom of movement for Palestinians living in the West Bank, according to a new report released by the United Nations' humanitarian arm. The UN's office for the coordination of humanitarian affairs said while Israel has introduced measures to ease traffic flow into the Palestinian cities of Nablus, Hebron, Tulkarem and Ramallah, other actions have further restricted Palestinian access.

Physical obstacles, including checkpoints, roadblocks and the separation barrier, as well as administrative and legal restrictions, such as prohibited roads, affect Palestinians' vehicular and pedestrian access throughout the West Bank, the UN agency said.

"The Israeli authorities have justified this system as a temporary measure to contain violent confrontations with Palestinians and to protect Israeli citizens, both in Israel and in the West Bank settlements, from Palestinians," the report said.

During its reporting period -- September 2008 to March 2009 -- OCHA field teams said they documented 634 physical obstacles.

The expansion of checkpoints, which often entails the seizure of Palestinian land in the vicinity of an existing checkpoint, as well as the replacing of rudimentary obstacles with more permanent ones, are among the measures which are entrenching restrictions on Palestinians, the report said.

"Without improvement, the possibilities available for the Palestinian population to address its own needs will necessarily remain limited," it added.

Israeli settlements erected in the West Bank since 1967, according to the report, are perhaps the most important factor driving the restrictions.

The areas within the boundaries of the nearly 150 settlements, comprising three percent of the West Bank, are inaccessible to Palestinians and further fragment the territory.

Jewish settlements and outposts, considered illegal under international law, are a major source of friction between Israelis and Palestinians.

Over 450,000 Israeli settlers live in the Palestinian territories including East Jerusalem, which Palestinians want as their capital in a future state.

The OCHA report concluded that the movement and access restrictions "have resulted in a contraction of the overall space available for Palestinian development and a decrease in the degree of control that Palestinians have over that space".
Posted by: Fred || 05/29/2009 00:00 || Comments || Link || E-Mail|| [6483 views] Top|| File under:
Mideast: Israel defies US demand to freeze settlements
[ADN Kronos] Israel said on Thursday it will press ahead with housing construction in West Bank settlements despite a surprisingly strong US demand that it cease building activity. US secretary of state Hillary Rodham Clinton said on Wednesday the US wanted an end to all settlement construction - including "natural growth."


It looks like not only the bad guyz have assessed B.O.'s administration as being toothless.


She was referring to Israel's insistence that new construction is necessary to accommodate the growth of families already living in existing settlements. Israeli government spokesman Mark Regev responded to the demand by saying that some construction would continue in existing settlements.


"What're y'gonna do about it? Invade us?"


However, Regev said Israel pledged not to build any new settlements and to remove unauthorised Jewish outposts in the Palestinian territories. "The fate of existing settlements will be determined in peace negotiations between Israel and the Palestinians," said Regev, quoted by Israeli daily Haaretz.


"It won't be dictated, no matter how organized your community is."


Clinton had reiterated that a freeze on the construction of illegal Jewish settlements was a key step in reaching a future peace accord between Israelis and Palestinians. "He (US president Barack Obama) wants to see a stop to settlements -- not some settlements, not outposts, not 'natural growth' exceptions," Clinton said after meeting her Egyptian counterpart Ahmed Aboul Gheit.
"We think it is in the best interests [of the peace process] that settlement expansion cease," Clinton said.

Israeli rights group Peace Now, said in a report earlier this year that 285,000 settlers live east of the 1967 Green Line that separates Israel from the West Bank. The figures exclude East Jerusalem settlers which number over 191,000. East Jerusalem is the city Palestinians want as the capital of their future state.

Israel's construction of illegal settlements in the West Bank and East Jerusalem has increased distrust of Israel's intentions among Palestinian negotiators.


Things were just peachy keen before.


Israeli settlements are considered illegal under international law and are a major source of friction between Israelis and Palestinians. They are one of the most contentious issues in the long-running conflict.
Posted by: Fred || 05/29/2009 00:00 || Comments || Link || E-Mail|| [6465 views] Top|| File under:
Syria-Lebanon-Iran
IMF denies loan talks with Hezbollah
[Iran Press TV Latest] The International Monetary Fund denies negotiating with the Hezbollah movement on a possible loan ahead of Lebanon's June elections. An IMF spokesperson, however, confirmed that its mission in Beirut met with a Hezbollah representative in February and March to discuss economic reform in the war-torn country. Hezbollah has not yet commented in this regard.

"The IMF has not negotiated with Hezbollah members or sympathizers in Lebanon over a possible loan. By no means were future fund arrangements discussed," the official said. The denial came after both The New York Times and Financial Times claimed that the IMF had considered offering Hezbollah a possible loan ahead of Lebanon's June elections.

Many experts predict an election victory for Hezbollah and its allies. The IMF has helped Lebanon under an Emergency Post-conflict Assistance program since 2007.
Posted by: Fred || 05/29/2009 00:00 || Comments || Link || E-Mail|| [6466 views] Top|| File under: Hezbollah
Terror Networks
PFLP-GC Rep in Leb Denies Holocaust, Claims Hitler No Worse Than the Current U.S. Administration
PFLP-GC Representative in Lebanon Anwar Raja Denies Holocaust, Claims 'Hitler Was No Worse Than the Current U.S. Administration'

Following are excerpts from an interview with PFLP-GC representative in Lebanon Anwar Raja, which aired on Al-Alam TV on May 15, 2009.

To view this clip.

"The Jooooooooos... Extorted the Pope During His Recent Visit to Paleostine - So He Would Mention the Figure Of Six Million... Jooooooooos"

Anwar Raja: "Let's be realistic - the Jooooooos have managed to falsify history, using the shameless mentality that views history according to one's interests. The Jooooooos have managed to exert pressure on the world, so that history would be rewritten as they desire. They extorted the pope during his recent visit to Paleostine, so he would mention the figure of six million Paleostinians... Jooooooos in the Holocaust.

"I do not know who stood at the gates of the crematoria and counted. I don't know who came up with this figure. All the facts point to inflation, falsification, and exaggeration."

Interviewer: "The French thinker Robert Faurisson of the school of [historical] revisionism said: 'I calculated that the number of Jooooos in Europe at the time was 150,000, so where did the figure of six million come from?'" [...]

"Hitler Was No Worse Than The Current U.S. Administration... The Zionist Entity™ Must Be Wiped Out"

Anwar Raja: "In my opinion, if Hitler had won - and incidentally, Hitler was no worse than the current U.S. administration... If Hitler had won, we would be reading a different version of history, sir. Our history was written by the victors of World War II, and they found they had a common interest with the Jooooooos - the consolidation of the Zionist entity in Palestine.
[...]
"We say: the Right of Return™ is sacred. It must be fulfilled, and the Zionist entity™ must be wiped out. Paleostine will be restored to its people - from the [Mediterranean] Sea to the [Jordan] River. If Europe - especially Britain and America - wants to avoid repercussions and consequences, it should rectify the historical mistake it made with regard to an entire people."
Posted by: anonymous5089 || 05/29/2009 17:57 || Comments || Link || E-Mail|| [6480 views] Top|| File under:
Who's in the News
48
[untagged]
4
al-Qaeda in Pakistan
2
Govt of Pakistan
2
TTP
1
Hezbollah
1
al-Qaeda
1
Thai Insurgency
1
al-Qaeda in North Africa
Bookmark
E-Mail Me
The Classics
The O Club
Rantburg Store
The Bloids
The Never-ending Story
Thugburg
Gulf War I
The Way We Were
Bio
Merry-Go-Blog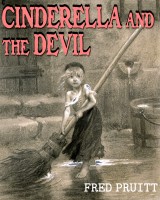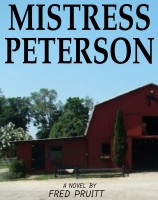 On Sale now!


A multi-volume chronology and reference guide set detailing three years of the Mexican Drug War between 2010 and 2012.

Rantburg.com and borderlandbeat.com correspondent and author Chris Covert presents his first non-fiction work detailing the drug and gang related violence in Mexico.

Chris gives us Mexican press dispatches of drug and gang war violence over three years, presented in a multi volume set intended to chronicle the death, violence and mayhem which has dominated Mexico for six years.
Click here for more information


Meet the Mods
In no particular order...


Steve White
Seafarious
Pappy
lotp
Scooter McGruder
john frum
tu3031
badanov
sherry
ryuge
GolfBravoUSMC
Bright Pebbles
trailing wife
Gloria
Fred
Besoeker
Glenmore
Frank G
3dc
Skidmark
Alaska Paul



Better than the average link...



Rantburg was assembled from recycled algorithms in the United States of America. No trees were destroyed in the production of this weblog. We did hurt some, though. Sorry.
3.229.124.74

Help keep the Burg running! Paypal: