Africa Horn
Somali gunmen 'renounce piracy'
Around 200 Somali pirates are reported to have renounced piracy at a meeting in northern Somalia. Members of the group met local leaders and Somali expatriates in Eyl, in the autonomous region of Puntland, and promised to halt their activities. Pirate representative Abshir Abdullah told the BBC he urged other groups to free ships in return for amnesty.
Pirates have been coming under pressure from local leaders, who have accused them of corrupting their communities.


Golly, what brought on the sudden change of attitude?

Pressure from the local leaders. Heavily-armed local leaders ...

Mr Abdullah, a well-known pirate chief in Puntland, says his group is not holding any ships at present and the authorities have agreed to give them amnesty for previous hijackings. "I see myself as someone who has been saved from bad deeds," he told the BBC's Somali Service. "I understand the wrong things that I was involved in and I'm aware now these acts are wrong in Islamic teachings."


Seriously? Who taught him that? A pity whoever it was didn't get to that sixteen year old pirate leader who just went on trial here in the U.S.

Mr Abdullah says he has agreed to work with local leaders to get other pirates to give up what can be a lucrative life on the high seas. "I will advise those who want to go to sea, they must not do it and I hope they will stop it as we have agreed.

"The ones who are holding ships now, I would call them to release them and they ought not to do it again."

Meanwhile, a Nato warship in the Gulf of Aden has intercepted two boats carrying suspected pirates and has disarmed them, AP news agency reports. A Canadian frigate chased the two boats and eventually boarded them. Nato says it found a large amount of firearms and rocket-propelled grenades, as well as equipment such as hook ladders. The suspected pirates were released after the equipment was confiscated.

Posted by: Steve White || 05/26/2009 00:00 || Comments || Link || E-Mail|| [336096 views] Top|| File under: Pirates
Somali President seeks foreign aid
[Iran Press TV Latest] Somali President Sheikh Sharif Sheikh Ahmed urges the international community to assist its government in dealing with the recent insurgency.


Can't blame him, he saw Zardari get aid for the IDPs in Pakistain ...

President Sheikh Ahmed claimed the military insurgents had received help from outside accusing Iraqi and Afghan fighters of taking part in the recent conflict. "I would like to tell the Somali people and the world that Somalia needs protection from a foreign invasion threat," the President told reporters on Monday.

His statement follows the refusal of the African Union to send more troops into Somalia.

Fresh fighting broke out between government and anti-government forces over the control of Mogadishu two weeks ago, leaving 180 people dead and more than 60, 000 homeless to date, a Press TV correspondent reported. The militant group Al-Shabaab claimed responsibility for the recent spate of car bombings which killed at least 10 people including seven government forces.

Opposition leader, Sheikh Hassan Dahir Aweys heads another strong anti-government group called Hizb al-Islam. He recently returned to Mogadishu from a self-imposed exile in Kenya.

Somali militants' confirmed having foreign fighters within their ranks.
Posted by: Fred || 05/26/2009 00:00 || Comments || Link || E-Mail|| [336067 views] Top|| File under: al-Shabaab
Sudan: 119 killed in Israeli-accused attack on smuggling convoy
The convoy attacks from earlier this year.

Sudan on Monday officially announced the death of 119 people during raids it accused Israel of carrying out on smuggling convoys in eastern Sudan during January and February this year.



The nationalities of individuals who took part in the operation, he said, were Ethiopians, Eritreans and Somalis amongst others.


Sudanese Defence Minister Abdelrahim Mohammed Hussain in a statement presented at the country's parliament, said that estimates compiled by the ministry reveal one of the attacked convoys included 81 smugglers, of which 25 survived, while another attack on a convoy including 180, led to the killing of 63. The minister went on to say that a total of 35 trucks took part in the smuggling operation, of which 27 were destroyed. The nationalities of individuals who took part in the operation, he said, were Ethiopians, Eritreans and Somalis amongst others.



What was it President Bush said after 9/11 about those who aid or shelter terrorists?

Investigations into the case he described as "ambiguous and complicated" are still being carried out, he added, in coordination with the foreign ministry, security bodies in the country and neighbouring countries.

International forces operating in the Red Sea or Israeli unmanned aircraft, unnoticed by local radar systems could be targets responsible for the raid, according to the Sudanese minister.


Could have been the evil Zionist death ray ...

Ants? What do ants have against... ohhhhh, they were attracted by the juice! Let that be a lesson to y'all -- do not let even the odor of juice permeate where ants might be, especially giant desert ants.

Former Israeli Prime Minister Ehud Olmert had hinted an Israeli role in the convoy attacks last year which led, according to Sudanese estimates at the time, to a total of 800 deaths, with Washington denying its own responsibility.

US and Israeli media had mentioned that the raid targeted an automobile rocket-smuggling convoy on its way to Gaza. Accused recipient of the convoy, Palestinian movement Hamas, had denied any relation to the convoy, adding that it had not received any weapons from neighbouring Arab countries or organizations.


Of course it would have, had it not been for the giant ants, who secreted the bodies of the smugglers in their vast underground nest to feed the new queen.

I'm comfortably certain I've seen that movie ...
Posted by: Seafarious || 05/26/2009 00:00 || Comments || Link || E-Mail|| [336076 views] Top|| File under:
Bangladesh
Part of BDR probe report to be made public thruŽ JS
[Bangla Daily Star] Commerce Minister Faruk Khan yesterday said 'necessary parts' of the national probe committee's report on the BDR carnage would be made public through parliament.

"The government is currently examining the report," he told reporters after meeting a delegation of Bangladesh Textile Mills Association (BTMA) at his secretariat office. He also said charge sheet in the mutiny case would be submitted within a month or two.

On receiving the 309-page report on May 21, Home Minister Sahara Khatun said the government would soon publish the findings.

Asked about some 'findings" apparently dismissing his previous observations that the militants had a hand in the bloody revolt, Faruk said, "I have yet to read the report and I don't want to make any comments at this moment."

The commerce minister, who also leads a committee coordinating the government measures regarding the mutiny, said the administration is sincere in efforts to ensure a proper investigation and trial of those responsible for the vicious killings. "At the same time, we'll see to it that no innocent person is harassed in the process."

Our court correspondent reports that three suspected BDR mutineers made confessional statements to metropolitan magistrates in Dhaka yesterday. They are Lance Nayek Abdur Rahim, Sepoys Abdur Rouf and Amir Uddin.

The same day, a Dhaka court sent 71 other alleged mutineers to jail after the Criminal Investigation Department, which is investigating the mutiny case, produced them on completion of their remand.

Meanwhile, family members of two BDR jawans, who are on the list of 25 mutineers missing, yesterday claimed that the two are in jail now, reports BBC Bangla Service. The BDR authorities published the list in the media on May 20.

Azizul Haq, brother of Sepoy Samad of 44 rifles battalion, claims he met his brother at Dhaka Central Jail yesterday morning. Since Samad's arrest on February 27, he said, he had met him at the Kashimpur jail and then on the court premises.

Manjuara, sister of Nayek Driver Aiyub Ali, said her brother too is in jail.
Posted by: Fred || 05/26/2009 00:00 || Comments || Link || E-Mail|| [336075 views] Top|| File under:
Britain
Jailed Islamic extremists want ban on women prison officers
Jailed Islamic extremists want women prison officers banned from guarding them during Friday prayers - claiming it's against their human rights. Terrorists at Wakefield jail say having them there while they pray is an "insult to their religion". The group at the West Yorks jail - led by convicted terrorist Kamel Bourgass who killed a cop during an anti-terrorism raid - told jail governor Jacqui Tilley of their anger. Female and male prison guards oversee prayers from a glassed office. Services are held in the prison's gym after the 60-strong group refused to pray in the jail's multi-faith chapel because it was used by "non-believers".
Posted by: trailing wife || 05/26/2009 06:58 || Comments || Link || E-Mail|| [336091 views] Top|| File under:
China-Japan-Koreas
European Union deplores North Korean test
[ADN Kronos] The European Union has condemned the underground nuclear test carried out by North Korea on Monday. EU foreign policy chief Javier Solana said the test threatened regional peace and warranted a robust response.

"I condemn the nuclear weapon test conducted today by North Korea. This act is a flagrant violation by North Korea of UN Security Council Resolution 1718," Solana said in a statement.
Resolution 1718 was passed after North Korea alarmed the world in 2006 when it conducted its first nuclear test. "North Korea's action further threatens regional peace and security in North East Asia, following its launch of a long-range missile in April this year. These irresponsible acts by North Korea warrant a firm response by the international community," Solana stated. He said the EU would be discussing "appropriate measures" with its partners.


Perhaps condemn it a second time...


UN Secretary General Ban Ki-moon said Monday he was "deeply disturbed" over reports that North Korea had conducted a nuclear test. Ban, visiting the Danish capital Copenhagen to attend a meeting on climate change, told Danish broadcaster TV2 he was "closely following" developments in the region and was in contact with the UN Security Council - which is to hold an emergency session later on Monday in New York

European Commission president Jose Manuel Barroso said Monday's nuclear test was "a provocation" and called for a resumption of six-country talks with Pyongyang on ending its nuclear weapons programme.

The six-party talks with North Korea involve the United States, China, Russia, South Korea and Japan. Pyongyang said it would no longer take part in the talks after tighter international sanctions were imposed following its launch of a rocket in April. The rocket was widely seen as a disguised long-range missile.

UN Security Council Resolution 1718 prevents a range of goods from entering or leaving North Korea and imposes an asset freeze and travel ban on persons related to the nuclear-weapon programme.
Posted by: Fred || 05/26/2009 00:00 || Comments || Link || E-Mail|| [336068 views] Top|| File under:
N. KoreaŽs nuke test to be on agenda of G-8 summit: Italian minister
[Kyodo: Korea] Italy, who assumes the rotating presidency of the Group of Eight major powers, said Monday North KoreaŽs claimed second nuclear test will be high on the agenda of the G-8 summit in Italy in July. Italian Economic Development Minister Claudio Scajola told a news conference after a meeting of G-9 energy ministers in Rome that the North Korean action will become a main topic of the July 8-10 summit in LŽAquila.

Posted by: Fred || 05/26/2009 00:00 || Comments || Link || E-Mail|| [336098 views] Top|| File under:
SKor military bolsters defense readiness
South Korean armed forces were placed on a higher state of alert Monday following North Korea's alleged nuclear test. The Joint Chiefs of Staff ordered troops near the inter-Korean land and sea borders to bolster security levels.

The Ministry of National Defense activated a crisis management team after the South Korean and U.S. geological agencies reported North Korea's second underground nuclear test, which the communist state said was successful.

An intelligence source said the second test appeared to have used more plutonium. ``We're closely analyzing if the North has improved its nuclear weapons capability,'' he said, adding there might be a possibility that North Korea carried out the second test in an effort to secure the technology to downsize a nuclear warhead so that it can be mounted onto a long-range missile.


Which we've been told by 'experts' is years and years away. Couldn't possibly happen soon ...

In a related development, South Korea's military is planning to acquire the necessary weapons systems to deter North Korea's lingering nuclear and missile threats in a more effective way.


The SKor military seems to think that the nukes, the missile tests, the increased aggression and the already heavy Nork military mean something.

Under a revised defense reform package to be unveiled next month, the ministry plans to increase the procurement numbers of precision-guided Joint Direct Attack Munitions (JDAM) and air-launched cruise missiles, according to sources. It aims to buy 1,400 JDAMs by 2013 to bring its total number to 4,551, they said.

Earlier this month, it was unveiled that the South Korean Air Force was seeking to equip some of its KF-16 fleet with JDAMs.

In addition, the South plans to acquire about 270 joint air-to-surface, standoff (cruise) missiles (JASSM) by 2011. The JASSM, developed by U.S. Lockheed Martin, is an autonomous, long-range, air-to-ground, precision missile designed to destroy high-value, fixed and mobile targets.

Germany's TAURUS KEPD 350 missile is a viable candidate for the acquisition program, sources say, adding that the development of nuclear-powered attack submarines is expected to be considered as an option to counter the North's nuclear threat.
Posted by: Steve White || 05/26/2009 00:00 || Comments || Link || E-Mail|| [336082 views] Top|| File under:
SKor stock market shrugs off nuke test
The Korean financial market underwent a roller coaster ride Monday on the North Korea's nuclear test and missile launch but ended up shrugging off the provocative action and closing marginally lower than the previous close.

The benchmark KOSPI closed at 1,400.9, down 2.85 points or 0.2 percent from Friday, while the tech-heavy Kosdaq fell by 12.01 points or 2.17 percent to 542.08. The local currency lost 1.6 won to end at 1,249 won per dollar.

The North's nuclear test sent a shudder through the financial market at first, with the KOSPI once dipping by 88.54 points to a daily low of 1,315.21, sending the Korean won to 1,269.4 won per dollar. But the local market regained stability and recovered most of its earlier losses, as investors gauged the nuke threat as ``short-lived'' after global ratings agencies, including Standard & Poor's (S&P) and Fitch Ratings, announced that the action would have no immediate impact on South Korea's sovereign ratings.
Posted by: Steve White || 05/26/2009 00:00 || Comments || Link || E-Mail|| [336078 views] Top|| File under:
Norks fired missiles to threaten U.S. spy planes: official
SEOUL, May 25 (Yonhap) — North Korea fired two additional short-range missiles Monday in an apparent move to threaten U.S. spy planes monitoring a site where the regime is believed to have conducted its second nuclear test, a South Korean official said.

"The launches took place at around 5:03 p.m.," the official said, speaking on customary condition of anonymity. North Korea had earlier launched a surface-to-air missile around noon, hours after it said it detonated a nuclear device in an underground bunker.

"The latest missiles were fired from Wonsan, which isn't too far from Taepodong, where the first one was launched," the official said. "The launches appear to be a reaction to U.S. surveillance efforts."


Die Yankee fry boy!!!


The Joint Chiefs of Staff (JCS) said the allies "bolstered their combined surveillance assets intensively" to keep tabs on the North Korean forces. "A proper level of monitoring and early warning systems have been established to detect signs of provocation," it said.

"An order for toughened guard was issued to units Monday morning," it said.

The South Korean military could not immediately identify the specifications of the latest missiles North Korea launched, the official said. "What we can say for now is that they were short-range missiles," the official said.
Posted by: Steve White || 05/26/2009 00:00 || Comments || Link || E-Mail|| [336066 views] Top|| File under:
Norks 'Stirring Sedition in the South'
The North Korean regime recently ordered officials and organizations dealing with South Korea to stir up conflict in the South over the June 15, 2000 Joint Declaration and the October 4, 2007 Summit Declaration, a well-connected diplomatic source in Beijing said Sunday.

According to the source, a senior member of the North Korean Workers' Party who recently escaped the North told him that he was told by the regime to give support to revolutionary groups in the South that support the joint declarations, so that improving inter-Korean relations becomes a common goal of the people in South Korea.

The defector also told the source the regime urged him to help bring about government change in the South in 2012, the 100th birthday of Kim Il-sung and the year of presidential and general elections in South Korea.

And indeed, there are signs that previously obscure groups are becoming vocal in their protest against the South Korean government. Some analysts say the North's hardline policy on the Kaesong Industrial Complex is part of its strategy to spur conflicts within South Korea.


Some of the better-known tools of the North are suffering from various problems, like the trade union confederation and the hard-left political parties. So the Norks have some new tools ready to go.
Posted by: Steve White || 05/26/2009 00:00 || Comments || Link || E-Mail|| [336071 views] Top|| File under:
U.N. Council Condemns Nork Nuke Test
You were waiting for this, of course ...

UNITED NATIONS — The U.N. Security Council Monday condemned North Korea's underground test of a nuclear device earlier in the day and vowed to seek a resolution that would impose further sanctions on the reclusive regime.

The Security Council "voiced their strong opposition to and condemnation of the nuclear test," said the current council president, Russian Ambassador Vitaly Churkin. In a statement to the press, Mr. Churkin said council members "demand that the DPRK comply fully with its obligations" under Security Council resolution 1718 not to conduct further nuclear tests. That resolution was passed in October 2006, days after Pyongyang announced its first test blast.

Mr. Churkin said the council had "decided to start work immediately on a Security Council resolution on this matter."


No doubt it will be strongly-worded but will avoid embarrassing the Chinese ...

Jean-Pierre Lacroix, France's deputy ambassador, told reporters that in the closed-door council meeting Monday evening he had called for the resolution to include new sanctions against North Korea. Mr. Lacroix said other nations on the Security Council expressed a similar position.

Susan Rice, the U.S. ambassador, said, "The U.S. thinks this is a grave violation of international law and a threat to regional and international peace and security and therefore the United States will seek a strong resolution with strong measures."

Ms. Rice refused to speculate on what those measure would be, saying it "would be premature to suggest what [the resolution's] contents will be."

"What we heard today was a swift, clear and unequivocal opposition to what occurred. We are now resolved to work on a strong resolution, with appropriately strong content," Ms. Rice said.


Yes, strong, it has to be strong, and no doubt it's strength will be strongly seen ...

Harrumph harrrrumph HARRRUMPH!! And HARRRUMPH again! Good day to you , Mr Jong Il, sir!

The quick reaction by the council — about 20 hours after the test blast — was in contrast to the week it took for the body to agree on a statement regarding North Korea's launch of a long-range missile on April 5. It took three weeks for the council to agree on sanctions against a handful of North Korean companies for that launch.


Whereas they'll take action against the same handful of Nork companies in a day. Well, two days. It's the holiday, so make it three ...

"This is not the complete reaction of the Security Council, it's an indication of the direction we are going to take on a resolution," Mr. Churkin said. "We made no effort today to take a definitive position because it will take a number of days to produce this kind of ... outcome."
China and Russia had held up the discussions last time, but on Monday both swiftly condemned the nuclear test. "This is a very rare occurrence and it goes contrary to not only the resolutions of the Security Council, but to the non-proliferation treaty and the test ban treaty," Mr. Churkin said.

President Barack Obama, in a statement, called the action a "matter of grave concern to all nations" and said North Korea was undermining stability in northeast Asia. "It will not find international acceptance unless it abandons its pursuit of weapons of mass destruction and their means of delivery," he said.

Speaking later in the Rose Garden of the White House, Mr. Obama called the tests "a blunt violation of international law" and said that Pyongyang has reneged on its commitment to abandon its nuclear ambitions, the Associated Press reported. The president said the U.S. would work with its allies to "stand up to" Pyongyang.


Strongly, of course. Any day now ...
Posted by: Steve White || 05/26/2009 00:00 || Comments || Link || E-Mail|| [336070 views] Top|| File under:
Europe
Athens: Muslim anger ignites violent response
Standard MSM assumptions about the perpetrators and victims aside, an interesting follow-up to reports about the Muslim riot in Athens last week.

Greek Far-right-wing vigilantes burned a makeshift mosque in Athens over the weekend after Muslim immigrants in Athens attacked police with rocks and bottles over an incident in which a policeman was said to have reportedly defaced a Koran.
Resident foreigners go on a rampage, breaking things and hurting people, on the usual trumped up pretext. It's always desecrating a koran, isn't it? Seems like us infidels can't get close to a koran without desecrating it. And the resident foreigners are simply incapable of controlling their own actions -- there's nothing they can do but rampage, break things, and hurt people.
Although Greece has a history of political violence from radical leftists and anarchists, sectarian bloodletting represents an entirely modern phenomenon.


Unlike on the other side of the Bosporus, where breaking inifidels' stuff and hurting them is much more common.


The latest incident began with a policeman who made an identification spot check on an immigrant from Iraq. When baseless rumour word spread that the policeman had ripped and stomped on the suspect's Koran, things got ugly.


I have occasionally seen nasty cops. They exist. I have seen cops who should never have been allowed close to a badge, much less the public. I have never seen a cop rip and stomp on somebody's holy book. They have more important things to do, like konk people with their clubs.


Chanting "God is great" and waving leather-bound copies of Islam's holy book, about 1,000 Muslim immigrants demonstrated with a march on Parliament Friday. When the crowd dwindled to about 300, remaining protesters began throwing rocks and bottles at police and smashing windows at a luxury hotel in central Syntagma Square, according to an account by the Associated Press.


Unlike the coppers, whom -- good or bad -- we never seem to see actually desecrating holy books, we regularly see the turban and curly-toed slipper set rioting. They're not real good at holding jobs or starting businesses, but they're pretty good at setting cars on fire and tossing rocks.


Greek Far-right-wing vigilantes replied over the weekend by setting fire to a Muslim prayer hall. Taken together, the incidents represent some of the worst sectarian violence witnessed in modern Greece.


Only the far right ever responds to the riots and the misplaced arrogance of the Master Religion. I'm not sure what the middle right, the center, or the middle left does. The far left is for some reason one with them in heart and soul, if not in habit and behavior.

The far left were the ones who organized the march cum riot.

A spokesman for the Greek police said claimed that the policeman did not rip up a Koran, but a folded and glued sheet of paper containing unidentifiable writing in Arabic.

Unrest in Greece's community of Muslim immigrants is something new, analysts say. "For so many years, they've been scared and defensive," said Takis Geros, a lecturer of anthropology of the Middle East at Panteion University. "To suddenly come out in broad daylight with their faces exposed and trash 75 cars indicates a massive change in attitude."


Data generated by the generation-old Eurabia project indicates that when immigrant Muslim population reaches a certain density, attitudes change from desire for assimilation to increasingly violent insistence on accommodation to escalating demands. But perhaps one need be a full professor to know such things, not a mere lecturer. (Or a simple American housewife, but we won't go there just now.)

Hundreds of thousands of immigrants from Muslim Africa, the Middle East and Central Asia cross into Greece illegally every year from neighboring Turkey or by sea. Social tensions have risen in recent years as the racial and religious makeup of this formerly homogeneous Greek Orthodox Christian country shifted to a multiethnic, multireligious society.

"Sometimes the humiliation is such that were made to feel by Greeks as if were not human beings," said Ejazulhaq Syed, a representative of the Pakistani community in Athens who has lived in Greece for 35 years. "But the violence [against us] had nothing to do with religion but with the bad economic situation and having too many foreigners in Greece."


Are you legally resident in Greece, Mr. Syed? Is your wife? The members of the community you represent? The price to be paid for choosing an illegal existence is lack of protection from the law.

Today, an estimated 1 million of Greeces 11 million people are foreign, and second-generation immigrant children are exposed to exclusionary practices by the educational system and labor market.


Are they here legally? Whether yes or no, do they pay all taxes due and abide by all the laws of the land? This being Greece, I suspect the answer to both is in the negative... which tends to create a great deal of resentment in the citizenry being taken advantage of.

Attacks on foreigners by vigilante groups were on the rise before the Saturday incident, in which suspected rightists set the makeshift mosque on fire in the St. Panteleimon district of Athens, which is heavily populated by immigrants. Five Bangladeshi nationals were reportedly injured.

Though legislation has been passed through the Greek Parliament to allow for the building of a mosque for Athens estimated 400,000 Muslim residents, construction has yet to begin. Muslims worship in unofficial prayer spaces in rented apartments and stores.

At least three people were hospitalized in Athens on Saturday morning after a firebomb attack on a shop used as a Muslim prayer center for immigrants. Police said unknown assailants smashed the shop's windows and poured gasoline inside before igniting it.

The march on Friday was organized by leftist, immigrant and anti-racism groups. Violence broke out after the rally when a group of protesters began throwing projectiles at police. Immigrant groups allege that an Athens police officer tore apart and stepped on the Koran of a coffee shop customer during a police check in central Athens on Thursday


Later learned to be the customary, um, lie.

Some 46 protesters were arrested Friday during the clashes, while seven Muslim immigrants and seven policemen were hospitalized for treatment. More than 70 cars and around a dozen businesses were damaged in the clashes, which sent tourists running for cover in nearby hotels.

A day earlier an even larger crowd of around 1,500 Muslim immigrants rallied before the march degenerated into violence. Police used tear gas to disperse the crowds.


It's not clear to me whether the journalist is still talking about the Friday march and violence, or whether there was another violent march on Thursday immediately following the incident.
Posted by: trailing wife || 05/26/2009 06:48 || Comments || Link || E-Mail|| [336068 views] Top|| File under:
Immunity deal 'protects Karadzic'
Lawyers for the former Bosnian Serb leader, Radovan Karadzic, have filed papers arguing that all charges against him should be dropped. They say US diplomat Richard Holbrooke promised him immunity from prosecution on condition he gave up politics -- something Mr Holbrooke strongly denies.


If it isn't in writing and notarized than it's tough luck for Radovan ...

Mr Karadzic is on trial at the UN tribunal in The Hague, facing 11 charges including genocide. The tribunal has said that any immunity deal would not be binding. The tribunal says even if a deal had been agreed, the trial would proceed anyway.

Mr Karadzic's lawyers filed a motion of more than 100 pages, demanding the court hold a special hearing to establish the truth of his claims.

CHARGES AGAINST KARADZIC

Eleven counts of genocide, war crimes, crimes against humanity and other atrocities

Charged over shelling Sarajevo during the city's siege, in which some 12,000 civilians died

Allegedly organised the massacre of up to 8,000 Bosniak men and youths in Srebrenica

Targeted Bosniak and Croat political leaders, intellectuals and professionals

Unlawfully deported and transferred civilians because of national or religious identity

Destroyed homes, businesses and sacred sites
Posted by: Steve White || 05/26/2009 00:00 || Comments || Link || E-Mail|| [336085 views] Top|| File under:
India-Pakistan
Pak: PM backs refugees amid Sindh strikes
[ADN Kronos] By Syed Saleem Shahzad - Pakistani prime minister Yousaf Raza Gillani on Monday moved to play down concern about the millions of people displaced by the government's offensive against the Taliban in the country's northwest. He stressed that the people from Swat and the surrounding Malakand division are guests of the entire country and can go where ever they want.

Nearly 2.4 million people have registered with provincial authorities after fleeing the anti-Taliban military offensive this month in northwest Pakistan, the United Nations and government officials said on Monday.

Fear overwhelmed sympathy for the victims in the province of Sindh as strikes were held for the second day in Karachi and elsewhere to protest against the arrival of displaced people from Swat and Malakand.

Violence erupted in parts of the province on Sunday. The residence of a Pashtun nationalist Awami National Party leader in Kotri, near Pakistan's southern port city of Karachi, was llate on Sunday attacked with bomb which killed his nephew.

ANP strongly backs aid for displaced people.

"We are justified in our strike call because the arrival of people from North West Frontier People has increased the presence of Taliban in Sindh," a spokesman for the Sindh political movement, Jeay Sindh Qaumi Mahaz (JSQM), told Adnkronos International (AKI) by telephone. "We have information that there is a plan to shift Al-Qaeda's base to Sindh. We will not let this happen."

JSQM opposes the influx of ethnic Pashtuns fleeing a military offensive in the three northwest districts of Swat, Buner and Lower Dir.

One of the coalition partners in the government, the Muttahida Quami Movement (or United National Movement) on Sunday supported the strike call given by JSQM and another faction made up of Sindh nationalist parties.

But after Sindh chief minister Syed Qaim Ali Shah held a press conference on Sunday to say that displaced people will not be settled in the urban centres but in camps outside the cities, MQM backed out from the strike on Monday.

However, due to support from JSQM and other parties' participation, the strike was partially successful.

Sources in the provincial government say that many district police have made clear to the provincial government that allowing displaced people into Sindh province could cause serious law and order issues and terrorisim in the province. The police believe they should either not be allowed in the province or be kept in camps under strict surveillance.

According to an estimate refugees numbers have crossed the figure of 2.9 million.

The newly-displaced join more than 550,000 others who fled similar battles last year and rights groups and the UN have warned that it is Pakistan's biggest movement of people since partition from India in 1947. The local refugee camps in North West Frontier Province are crowded beyond capacity and most of the refugees are living with their relatives in the province.

Karachi is the largest city of the country where about 1.5 million Pashtun, mostly labourers, live. It is said to be the biggest Pashtun city in the world where Pashtun's population is bigger than Peshawar in Pakistan and Jalalabad and Kabul in Afghanistan.
Posted by: Fred || 05/26/2009 00:00 || Comments || Link || E-Mail|| [336067 views] Top|| File under: Govt of Pakistan
Pak forces eye control of Swat within 10 days
[Bangla Daily Star] Pakistan's military said yesterday it was facing "stiff resistance" as it battled to wrest Swat valley out of Taliban hands, in an offensive that has now scattered 2.38 million terrified civilians.

Military spokesman Major General Athar Abbas told AFP it could take up to 10 days to regain control of Swat's capital Mingora, as the punishing assault across three rugged northwest districts entered a fifth week.

Ground forces have been fighting street-by-street with Taliban fighters in Mingora, the business and administrative hub of the scenic Swat region which has been ripped apart by a two-year insurgency by the Islamist extremists. "It may take seven to 10 days to clear Mingora town of militants," Abbas said. Troops first entered Mingora on Saturday.

"The operation may be a little slow to avoid civilian casualties, damage and destruction to property. There are also improvised explosive devices (IEDs) planted in Mingora, and we have to clear these IEDs as well."

On Monday, the military claimed to have secured Malam Jabba, a Taliban bastion in Swat once popular with tourists for its pristine ski slopes, and to have made gains in several key Mingora neighbourhoods.

"Security forces are facing stiff resistance," a military statement said, adding that four suspected militants had been killed in the last 24 hours.

A security official said earlier that troops were still battling on the streets of Mingora, which has seen Taliban fighters armed with guns and rocket launchers patrol the streets in the past weeks.

"Militants are retreating from different fronts but we are still receiving fire from some pockets of resistance," the official said.

The battles across the northwest have sent panicked civilians fleeing their homes, crowding into refugee camps or huddling with relatives.

"In the new influx, 2.38 million people have been registered," said Ariane Rummery, spokeswoman for the UN refugee agency UNHCR, citing figures given to the agency by the North West Frontier Province authorities. "That's the new influx registered from May 2 from Swat, Lower Dir and Buner (districts)," she added.

Information Minister Qamar Zaman Kaira told reporters the government was doing all it could to care for the uprooted people, but said that one billion dollars would be needed to help them rebuild their lives. The United Nations has already launched an appeal for 543 million dollars to help the massive number of displaced.

"Around 2.3 million people have been registered as displaced persons so far but this figure is not final," Kaira said, adding that nearly 200,000 people are living in camps while the rest stay with relatives.

The newly-displaced join more than 550,000 people who fled similar battles last year and rights groups have warned that it is Pakistan's biggest movement of people since partition from India in 1947.

Fears are also growing for between 10,000 and 20,000 civilians that the military say are still trapped with scant food and medical supplies in Mingora, which usually has a population of 300,000.

Pakistan says nearly 1,160 militants and 69 soldiers have died in the offensive launched in the districts of Lower Dir on April 26, Buner on April 28 and Swat on May 8, but those tolls cannot be confirmed independently. Reporters and humanitarian workers have mostly been barred from visiting the conflict zone and telephone land lines and mobile signals appear to have been cut in Mingora, making the military's claims impossible to verify.

Security forces say 15,000 troops are now fighting 1,500 to 2,000 "hardcore militants" in Swat, where the government last month ordered a push to eradicate fighters who thrust to within 100 kilometres of Islamabad.

The extremists' advance came despite a February deal with a pro-Taliban cleric, which put three million people in the northwest under sharia law in a bid to end the two-year Taliban insurgency -- a deal which now lies in tatters.
Posted by: Fred || 05/26/2009 00:00 || Comments || Link || E-Mail|| [336070 views] Top|| File under: Govt of Pakistan
Israel-Palestine-Jordan
Israel To Conduct 5-Day Civil Defense Drill Next Week
Israel will likely suffer simultaneous missile strikes and terrorist attacks in the next outbreak of war, Deputy Defense Minister Matan Vilna'i told the Knesset's Foreign Affairs and Defense Committee on Monday.

That is why the Home Front Command is conducting a five-day drill next week, dubbed Turning Point 3, which will send Israelis running for their bomb shelters on June 2.

"This isn't an imaginary situation. This isn't detached from reality and if there is a war, it's very likely that this is what will happen," Vilnai said, during the committee hearing.

On the third day of the drill, at 11 a.m., a siren will go off throughout the entire country, and everyone is expected to immediately head to the nearest shelter or protected space.

The time suggested for reaching the protected space differs depending upon location. Those living in the Golan Heights and some other northern cities have less than 30 seconds to find shelter while those in Tel Aviv have two minutes and in Jerusalem, three minutes.

"If someone attacks us, we will be ready," said Vilna'i, in an interview after the Knesset session. "The concept is 'as protected as possible.'"

Turning Point 3 has been called the largest drill in Israel's history. Schools across the country will interrupt studies to get students into shelters on time. Security personnel at Jerusalem's Malha Mall will try to bring all its customers to the mall's shelters and secured areas.

Only hospitals will not disrupt activities for the drill, as per Health Ministry instructions.

The Home Front Command has been promoting the massive drill on TV, radio, and in newspapers, and has mailed instructions to the homes of haredi families that might not see the ads in the general media.
Posted by: Anonymoose || 05/26/2009 00:00 || Comments || Link || E-Mail|| [336085 views] Top|| File under:
Sri Lanka
Sri Lanka rejects Tigers' offer for 'negotiations'
Sri Lanka's defence secretary has rejected the Tamil Tigers' offer to enter a democratic process after their military defeat by government forces.


They punctuated their rejection by shooting the Tigers' 'reconciliation minister' and their 2nd in command just a couple days ago.

In an interview with the BBC, Gotabhaya Rajapaksa said the LTTE rebels could not be trusted to give up "terrorism". "I do not believe the LTTE can enter a democratic process after years of their violent activities," Mr Rajapaksa said.

The rebels had said they would give up violence after their leader was killed in recent fighting in the north-east.

"I am not interested in LTTE at all," the defence secretary - the most senior civilian official in charge of the war against the Tamil Tigers - told the BBC in a wide-ranging telephone interview. He said there were "enough democratic Tamil political parties in the country" to represent the Tamil minority.

On Sunday, speaking to the BBC's Tamil service, senior rebel spokesman Selvarasa Pathmanathan said they would now use non-violent methods to fight for the rights of the Tamils and had agreed to enter a democratic process to achieve their aims.

Mr Rajapaksa also said the work of government forces was not yet over as they had to recover weapons hidden by the LTTE in the northern and eastern regions. "Some people think that the army's task is over... it is not. The entire area has to be de-mined and then we have to look for any remnants of the LTTE hiding in the jungles," Mr Rajapaksa said.

He has also appealed to Western nations to dismantle the LTTE's overseas network and hand over their local leaders, who he said were trying to purchase arms and ammunition for the group.

On reports of intrusive checks against Tamils in the capital Colombo in recent weeks, Mr Rajapaksa said the Tamil community was not being singled out. He said everyone - including government officials and politicians - was being stopped at checkpoints for security reasons.

"It is not our aim to continue with these security procedures. These checks will be eased once normality gradually returns to the country," he said.

Most of the senior leadership of the Tamil Tigers is thought to have been killed in fighting with government forces in recent weeks.


That'll set back negotiations ...
Posted by: Steve White || 05/26/2009 00:00 || Comments || Link || E-Mail|| [336087 views] Top|| File under: al-Aqsa Martyrs
Ahmadinejad warned of expose of misdeeds
[Iran Press TV Latest] Iran's Center for Strategic Research has warned the president over distorting facts on the state's nuclear program, warning that it can reveal details of his incompetence.

The center -- tasked with carrying out strategic studies in various international, political, economic, legal, cultural, and social fields -- took a swipe at the government of President Mahmoud Ahmadinejad accusing it of "distorting historical facts" about the nuclear issue. The center warned the administration against falsifying facts concerning the nuclear issue and using the same in the administration's favor.

The criticism came after an administration-supported daily cited Jack Straw, the British justice secretary, as saying that Hassan Rowhani, who held the position of top nuclear negotiator in Iran from 2003 to 2005, had made a pledge to halt uranium enrichment for 10 years.

Rowhani, the head of the Center for Strategic Research and a representative of the Leader of the Islamic Revolution at Iran's National Security Council, says the country's nuclear policies are made based on collective decisions.

As the president is the most public face of the Islamic Republic, the international community has been under the impression that the Iranian president holds ultimate authority on the nuclear issue.

This is while under Iran's constitution, the final say in all matters of state lies with the Leader of the Islamic Revolution.

"Decision making for the nuclear question is a multi-layered process," explained Rowhani in February. "After expert level discussions, any outstanding question is transferred to a meeting comprised of the country's ministers and nuclear officials; and from there the case is reassigned to a meeting of top government officials."

Rowhani added that the lead government officials who take part in the meeting are the Leader of the Islamic Revolution, Ayatollah Seyyed Ali Khamenei, and heads of the three branches of the government along with the country's top nuclear negotiator.

The former lead nuclear negotiator explained that "therefore, the country's policy regarding the issue of suspension has been the fruit of a collective decision."

The Center for Strategic Research which works as part of the country's Expediency Council issued a statement on Monday questioning the motive behind a story -- published in the Vatan Emrouz daily only days before the election.

The center suggested that the story was aimed at undermining the previous administration and current presidential rivals.

"Why use information that can be proven to be unfounded to save a candidate whose chances of being re-elected as president are believed to be in jeopardy?", read a statement released by the center.

It also called for measures to be incorporated into the electoral laws prevenging actions aimed at disreputing previous administrations.

"One should pay attention that such accusations are accusations leveled against the whole system not an individual."

The statement added that such dishonest campaign tactics could be referred to judicial officials and be reviewed for legal action.

The center warned that unless President Ahmadinejad's Principlist camp halts it alleged dishonest maneuvering, it would be forced to reveal documents detailing the facts about the country's nuclear issue. "The nation will then realize what price they have paid for the inefficiency of certain officials in recent years," read the statement.
Posted by: Fred || 05/26/2009 00:00 || Comments || Link || E-Mail|| [336068 views] Top|| File under: Govt of Iran
Israel fears Hezbollah might smuggle AA missiles into Lebanon
The defense establishment is concerned that Hezbollah will try to smuggle advanced anti-aircraft missiles into Lebanon in the near future - yet another reason for the rising tension on the Israel-Lebanon border. Israel has made it clear in past statements that it will consider such a development as crossing a red line, which might necessitate preventative measures.

It is believed that Hezbollah would like to deploy SA-8 batteries in Lebanon. Such weapons could pose a threat to Israel Air Force jets flying over the country. In recent years, the IAF has conducted regular flights over Lebanon, part of reconnaissance and intelligence missions linked to assessing Hezbollah's military capabilities. In threatening the IAF, the Shi'ite group is hoping to alter Lebanon's military balance of power vis-a-vis Israel.

In the past year, the Arab press has reported several times that Hezbollah would like to deploy anti-aircraft missiles on Lebanon's mountaintops, thereby checking the IAF's freedom of operations.

The Soviet-made missiles are part of Syria's military arsenal, and Hezbollah fighters have received training on their use, inside Syrian territory. To date Syria and Hezbollah have refrained from deploying such weapons in Lebanon. Syria remains the main channel through which arms are transferred to Hezbollah - a process that has been expedited since the end of the 2006 Second Lebanon War.

A year ago, tensions flared when Israel suspected that Hezbollah was planning to move the missiles into Lebanon and deploy them on the mountains. Israel relayed messages to both Syria and Hezbollah, through several channels, warning that it would consider launching air strikes against the convoys delivering the weapons, if they were brought into Lebanon. Then-prime minister Ehud Olmert and Defense Minister Ehud Barak hinted publicly that these weapons would "upset the [existing] balance" and that Israel would not tolerate such a development. It seemed that Hezbollah got the message.

However, in recent weeks concerns have resurfaced about the missiles being moved to Lebanon. Israel has once again issued a warning through various channels. The intelligence community believes that in the wake of the June 7 elections to the Lebanese parliament, Hezbollah will once again try to move and deploy the missiles. In so doing, the group would be attempting a show of force. Hezbollah has consistently been trying to increase its hold on Lebanon, which it believes will only become stronger after the elections.

The intelligence assessments regarding the missiles follow a long series of unusual developments in Lebanon that are contributing to rising tensions, including the discovery of an alleged Israeli spy ring; a leak on Hezbollah's alleged responsibility for the assassination of former Lebanese prime minister Rafik Hariri; and the unsettled score for the assassination of Hezbollah terrorist mastermind Imad Mughniyeh, allegedly killed by Israel more than a year ago.
Posted by: Steve White || 05/26/2009 00:00 || Comments || Link || E-Mail|| [336069 views] Top|| File under: Hezbollah
Israel claims Venezuela sending uranium to Iran
JERUSALEM - Israel suspects Venezuela and Bolivia of supplying uranium to Iran, according to a foreign ministry document leaked to media.

"We have information according to which Venezuela provides uranium to Iran for its nuclear programme," the document says. "It seems that Bolivia is also a supplier of uranium to the Iranian nuclear programme," the document said, adding that Venezuelan President Hugo Chavez has played a key role in boosting Iran's ties with Bolivia.

The document said Venezuela is helping Iran dodge UN imposed sanctions. It further claimed Iran is establishing cells of the Hezbollah militia in northern Venezuela and on Venezuela's Margarita Island.


That's on the north coast to the east of Caracas. By Google maps it looks like mostly resort property, an oil terminal or two, some shipping and farms.

The release of the document came one week before Israeli Deputy Foreign Minister Danny Ayalon is due to travel to Honduras to attend the Organization of American States (OAS) general assembly in what the ministry said would be an opportunity "to challenge the penetration of Iran and Hezbollah into the region."
Posted by: Steve White || 05/26/2009 00:00 || Comments || Link || E-Mail|| [336067 views] Top|| File under: Govt of Iran
Nasrallah blames Juice for blaming Hezbollah for Hariri assassination
Hezbollah Secretary General Hassan Nasrallah said Monday pointing fingers at the Lebanese party for allegedly assassinating Prime Minister Rafik Al-Hariri was an Israeli accusation.

Reacting to a report filed by German magazine Der Spiegel that Hezbollah was involved in the February 14, 2005, murder of Al-Hariri, Nasrallah said "this is not just a normal press report but a dangerous matter and Israel has a hand in this accusation campaign." Nasrallah's remarks came during a ceremony held in southern Beirut to mark the 9th anniversary of the liberation of south Lebanon from the Israeli occupation.

The timing of the Der Spiegel's report "is dangerous" because it was published ahead of the legislative elections in Lebanon, he said.

He said a special tribunal to try killers of Al-Hariri should not have its doors open for those who undermine the ongoing investigation.

Nasrallah addressed the Progressive Socialist Party of MP Waleed Jumblatt and said Hezbollah and Amal movements were keen on co-existence with the Druze.
He also underlined that Hezbollah was not targeting the Sunnis nor any other group in Lebanon.
Posted by: Seafarious || 05/26/2009 00:00 || Comments || Link || E-Mail|| [336068 views] Top|| File under: Hezbollah
Who's in the News
44
[untagged]
4
Hezbollah
3
TTP
2
Govt of Iran
2
Govt of Pakistan
1
al-Shabaab
1
al-Qaeda in North Africa
1
Pirates
1
al-Aqsa Martyrs
Bookmark
E-Mail Me
The Classics
The O Club
Rantburg Store
The Bloids
The Never-ending Story
Thugburg
Gulf War I
The Way We Were
Bio
Merry-Go-Blog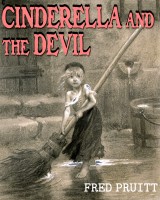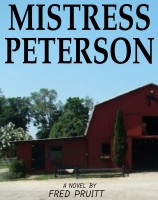 On Sale now!


A multi-volume chronology and reference guide set detailing three years of the Mexican Drug War between 2010 and 2012.

Rantburg.com and borderlandbeat.com correspondent and author Chris Covert presents his first non-fiction work detailing the drug and gang related violence in Mexico.

Chris gives us Mexican press dispatches of drug and gang war violence over three years, presented in a multi volume set intended to chronicle the death, violence and mayhem which has dominated Mexico for six years.
Click here for more information


Meet the Mods
In no particular order...


Steve White
Seafarious
tu3031
badanov
sherry
ryuge
GolfBravoUSMC
Bright Pebbles
trailing wife
Gloria
Fred
Besoeker
Glenmore
Frank G
3dc
Skidmark



Better than the average link...



Rantburg was assembled from recycled algorithms in the United States of America. No trees were destroyed in the production of this weblog. We did hurt some, though. Sorry.
34.204.181.91

Help keep the Burg running! Paypal: