Africa Horn
AU calls for UN sanctions on Eritrea for support of Somali Islamists
The African Union has called on the UN Security Council to impose sanctions against Eritrea for supporting Islamist insurgents in Somalia.

It is the first time that the AU has called for sanctions against one of its own members. The organisation has more than 4,000 troops in Somalia supporting the fragile transitional government. Meanwhile, heavy fighting resumed in the Somali capital Mogadishu on Saturday, reports say.

Government forces launched a fierce counter-attack on Friday in a bid to regain control of parts the city taken by militants. The BBC's Martin Plaut says the AU's call for sanctions against one of its member states is an unprecedented development. The AU is normally reticent in any direct criticism of its membership, our correspondent says.

A statement from the 53-member organisation said the UN Security Council should "impose sanctions against all those foreign actors, both within and outside the region, especially Eritrea, providing support to the armed groups". The AU also calls for the imposition of a no-fly zone and a blockade of sea ports "to prevent the entry of foreign elements into Somalia". The UN has already expressed concern about the flow of arms into Somalia, where hard-line Islamists of al-Shabab and Hisbul-Islam are battling for control of Mogadishu.

Calls for an air and sea blockade of Somalia and for sanctions to be imposed on Eritrea have already been made by the East African regional grouping Igad. With the whole of Africa now speaking with one voice the demand for sanctions can go forward to the UN, says the BBC's Elizabeth Blunt, in the Ethiopian capital Addis Ababa, where the AU is based.

Somalia's neighbours hope the international naval flotilla stationed off the Somali coast will use its warships and planes to enforce the embargoes, our correspondent says. Somalia has been subject to a UN arms embargo for many years but weapons are still freely available in the Mogadishu weapons market.

Eritrea denies arming the insurgents. Its Information Minister, Ali Abdo, said that his government was not concerned by the African Union decision, describing the organisation as toothless and meaningless. Mr Abdo said the accusations about Eritrea were an invention of American intelligence. "This is a fabrication which is distributed by the CIA agents and the African Union is simply repeating the statement which is put in its mouth," Mr Abdo told the BBC.

Although Eritrea denies arming Islamist forces, insurgent leader Sheikh Hassan Dahir Aweys has reportedly claimed that the country supports their fight. In an interview with Reuters news agency, he said: "Eritrea supports us and Ethiopia is our enemy. We once helped both countries but Ethiopia did not reward us." Reports from Mogadishu said that at least 45 people were reportedly killed in Friday's fighting - more than half of them civilians - and nearly 200 wounded in one of the bloodiest days in Mogadishu for months.

Residents said there was sporadic gunfire on Saturday and feared the fighting would intensify following reports of militant reinforcements being brought in to tackle the government offensive. Somalia currently has a moderate Islamist President, Sheikh Sharif Sheikh Ahmed, who was elected by a unity government in January as part of a UN-backed peace initiative. However, Islamists have recently gained ground and control much of the south. Last week the transitional government also lost control of about one-third of Mogadishu.

Somalia has been mired in civil war for 18 years.
Posted by: john frum || 05/23/2009 15:49 || Comments || Link || E-Mail|| [6485 views] Top|| File under:
Africa North
Terror cell allegedly targeted Moroccan Jews, security forces
[Maghrebia] The alleged Moroccan terror cell dismantled last week targeted Jewish interests and security services, AFP quoted a court source as saying on Thursday (May 21st).


Jewish security services in Morocco?

Eight members of Al Mourabitine Al Jodod (New Fighters Group) were arraigned on Wednesday. The cell, which operated in Laâyoune, Guelmim, and Boujdour as part of the radical Islamist Salafia Jihadia movement, allegedly intended to recruit militants from Qur'anic schools, AFP reported.
Posted by: Fred || 05/23/2009 00:00 || Comments || Link || E-Mail|| [6475 views] Top|| File under: Salafia Jihadiya
Ransoms replace robberies for al-Qaeda financing, Algerian report finds
[Maghrebia] Kidnapping businessmen for ransom has replaced robbing post offices and commercial centres as the main source of al-Qaeda financing in Algeria, El Khabar quoted a new Algerian security report as stating on Friday (May 22nd). The terrorist group is primarily concentrated in the Kabylie region, the report said. Tizi-Ouzou tops the region in abductions, followed by Boumerdès and Batna. The report noted similar operations in Tébessa and Oued Souf.


Going after softer targets... more and more acting like the criminal enterprise they really are. "Freedom fighters", my eye!
Posted by: Fred || 05/23/2009 00:00 || Comments || Link || E-Mail|| [6474 views] Top|| File under: al-Qaeda in North Africa
Great White North
Canada won't lift ban on arms sale to Pakistan
LAHORE: The Canadian government insists it will not lift the ban on the sale of arms to Pakistan.

Defence Minister Peter MacKay said this week that Canada is "contemplating ending the 11-year ban on selling military equipment to Pakistan, as the government in Islamabad engages in a major offensive against Taliban.

But a Canadian Foreign Affairs official says Canada's policy regarding military exports to Pakistan remains "unchanged".
Posted by: Steve White || 05/23/2009 00:00 || Comments || Link || E-Mail|| [6473 views] Top|| File under:
Home Front: WoT
NYC terror case raises issue of Islam in jails
The possibility that the alleged New York bomb plotters converted to Islam in prison and adopted radical views could provide evidence of how the criminal-justice system can be fertile ground for terrorist recruitment. Authorities said they believed all four men charged in the attack were Muslim and that some may have converted in prison. It isn't clear whether these conversions were linked to the radical views officials say they espoused while plotting to bomb two New York City synagogues and shoot down U.S. military planes.

The men were arrested Wednesday in a months-long undercover operation that ended with them allegedly placing what they thought were real explosives in front of the synagogues. The plot was monitored by federal authorities who provided the suspects with fake explosives. The men remain in custody and face federal conspiracy charges. According to New York state corrections records, alleged ringleader James Cromitie and David Williams gave their religion as Muslim during their most recent prison sentences. Onta Williams listed his religion as Baptist and Laguerre Payen said he was Roman Catholic. Police believe two or more of the suspects converted to Islam while in prison.

Concern about jail-house recruitment intensified after the terrorist attacks of Sept. 11, 2001. Authorities in the U.S. maintain the practice isn't widespread, but say they are watching closely the pattern in other parts of the world, especially in the U.K., where prison radicalization is a recognized problem. Mitchell Silber, director of intelligence analysis for the New York City Police Department, said there wasn't a "fire hose" of people coming out of the prison system who have turned to radical Islam. Most inmates tend to follow what Mr. Silber's colleagues call "Prislam" -- religion practiced behind bars but dropped upon release. Nonetheless, he estimated about 10 inmates a year in New York are paroled and give authorities "some level of concern."

The federal Bureau of Prisons sits on the National Joint Terrorism Task Force, which includes about 40 government agencies. With the Federal Bureau of Investigation, it has developed a nationwide initiative to detect and disrupt attempts to radicalize and recruit members in U.S. prisons and jails. "While we do not believe there is widespread terrorist-inspired radicalization or recruiting occurring in federal prisons, we do recognize that the potential for inmates to be radicalized is present," said Traci Billingsley, spokeswoman for the federal Bureau of Prisons. Ms. Billingsley said between 5% and 6% of the federal inmate population identify as Muslims, a figure unchanged in recent years.

Authorities heightened their efforts in 2005 after a former California inmate founded a homegrown terror cell after recruiting co-conspirators in prison. "There was a real interest by the federal agencies about what else do we have going on inside those prisons and how vulnerable are those groups because they are disenfranchised," said Brian Parry, former assistant director at California Department of Corrections and a consultant for the FBI. Mr. Parry is helping to build a database to allow prisons to share intelligence with other agencies. Yehudit Barsky, director of the division on Middle East and International Terrorism at the American Jewish Committee, said the government looks "at it more like a prison-gang phenomena instead of this dangerous phenomena." For years, street gangs and white supremacists recruited members in prisons.

The criminal complaint against the New York suspects said an FBI informant met Mr. Cromitie last June at a Newburgh, N.Y., mosque. Mr. Cromitie allegedly told the informant he was upset that U.S. armed forces were killing Muslims in Afghanistan and Pakistan and that he was interested in dying as a "martyr" and doing "something to America."

Salahuddin Muhammad, imam at the mosque, has worked for more than 20 years as a chaplain at Fishkill Correctional Facility, a medium-security prison in Beacon, N.Y., according to the Department of Corrections. He said his message at his mosque and in prison visits is much the same: tolerance, and the need for people to take responsibility for their lives. He said he converted very few people in prison, attributing the small numbers to "bad press" that Islam receives. Mr. Muhammad said he recognized Mr. Cromitie -- who he said wasn't a mosque member -- but didn't know him or the three other accused plotters. Mr. Muhammad, who has spent time in state prison for robbery, has been an imam since 1986 and in Newburgh since 1992.

New York State has allowed imams to be chaplains since the riots at the Attica Correctional Facility in 1972, said Mr. Silber, and some offer the fundamentalist Wahabi version of Islam. Erik Kriss, spokesman for the New York Department of Correctional Services, said the arrests hadn't raised concerns that inmates are being recruited by radical groups. In two incidents in which radical imams were running Muslim services in state facilities, one was fired and the other disciplined, he said. "We're aware of the potential of the problem for this," Mr. Kriss said. "That's why we're vigilant that it doesn't become a problem." The prison system videotapes and audiotapes some religious services, while having corrections officers present at others.
Posted by: ryuge || 05/23/2009 06:01 || Comments || Link || E-Mail|| [6517 views] Top|| File under:
Obama's Detention Plans Face Scrutiny
Of course it does: it now looks like the Bush administration detention plan.

The Obama administration's efforts to craft what it calls a "preventive detention" plan for suspected terrorists will face constitutional challenges similar to those raised against the Bush administration's policies.

Some detainees held at Guantanamo Bay, Cuba, are deemed too dangerous to release and may not be able to put on trial, creating a quandary that President Barack Obama said Thursday poses "the toughest issue we will face."

There are still many unknowns in the administration's plans. How many prisoners will fall into the thorniest category requiring indefinite detention is still unclear while detainee cases are being reviewed by government lawyers. A White House task force reviewing detention policy is set to make recommendations in late July.

The administration has floated with Congress a possible plan that would seek legislation allowing the government to hold suspected terrorists without trial indefinitely on U.S. soil. A National Security Court would oversee the cases. Administration lawyers view the congressional and court oversight of the plans as key to their argument that their approach differs significantly from the Bush administration, which tried to claim broad presidential powers to strip terror suspects of legal rights.

There's a tradition of indefinite detentions by the military in war time. However, the government's argument that the campaign against al Qaeda and other terrorist groups may be a war without end creates complications.

The government's past attempts at such detentions have a checkered legal history.


According to some. The Bush administration and the Congress worked hard to create a system of checks and balances, with military tribunals and periodic reviews. They did that not one but twice, and both times the USSC threw out the hard-won plans, even though the USSC admitted that they, and judges in general, did not have the knowledge base or temperament to deal with the thorny issues of detaining combatants and terrorists. Had the Dhimmicrats just settled down these things could have been settled law by now and Bambi could be dealing with other issues.

The Bush administration tested the government's indefinite detention powers in the case of Yaser Hamdi, a U.S. citizen captured in Afghanistan and detained as an "illegal enemy combatant." In a 2004 ruling, the Supreme Court agreed in part with the government. But its ruling that Mr. Hamdi had the right to challenge his detention led the Bush administration to create Pentagon-run tribunals to review cases of detainees.


Which the Court then threw out.

Administration officials acknowledge that the Hamdi case doesn't directly answer the legal questions posed by the White House's emerging indefinite detention policy.

In a subsequent 2008 case, the Supreme Court backed the legal rights of foreigners held at Guantanamo, ruling in the case of Lakhdar Boumediene that he had a right to access the U.S. courts.


That was where the USSC went off the rails. The Constitution specifically allows the executive branch to conduct war, which includes the handling of prisoners, and the legislative branch to fund and advise on war. There is nothing in the Constitution for the USSC to do with regard to war.

Civil liberties and human rights groups who criticized the Bush administration's detention policies are definitive in their opposition to Mr. Obama's plans.

"It's really crossing a constitutional Rubicon," said Jonathan Hafetz, American Civil Liberties Union attorney who represented Ali al Marri. Mr. al Marri recently pleaded guilty to being an al Qaeda sleeper agent after years being held without charge as an "enemy combatant."

Mr. Hafetz says that President Obama is "taking steps that are inconsistent with our legal traditions and values. At the same, he's closing Guantanamo but he's creating a new Guantanamo in another form."


What is consistent with our legal tradition is not affording enemy combatants access to our legal system. That was decided just after WWII, and had we stuck to that we wouldn't have the mess we have today.

In recent weeks, the Obama administration has won court backing for important elements of the policy. District court rulings have agreed with the administration that the congressional authorization for military force following the Sept 11, 2001 attacks, as well as the laws of war, give the government the right to detain indefinitely members of al Qaeda and affiliated groups at war with the U.S. Those cases will likely continue to be in litigation for months to come.

The government has tried indefinite detentions for cases unrelated to terrorism, particularly immigration and mental illness. A 2001 Supreme Court decision ruled it was illegal for the U.S. to indefinitely detain hundreds of Cuban refugees who arrived in the Mariel boatlift and who were deemed dangerous to release but whom the Cuban government refused to take back.


Because those detainees weren't enemy combatants. No one would seriously argue that we're at war with Cuba. So of course we couldn't detain the Marielitos, no matter how odious they were.

But the courts, including the high court in one case, have allowed state laws that require the indefinite detention of criminal sex offenders deemed to have mental issues that make them a danger to society even after they have served a prison sentence.

The administration is studying detention proposals, including one from South Carolina Republican Sen. Lindsey Graham, who suggests a hybrid approach: applying military law to declare detainees a danger to the U.S., followed by reviews of the National Security Court to verify detainees' status.

On Wednesday, the president discussed outlines of such a plan with representatives of civil liberties and human rights groups at a meeting in the White House. These groups, including the ACLU, led the legal assault that won important court-ordered curbs on the legal underpinnings of the Bush administration's national security policy. They promise to the same to Mr. Obama's.
Posted by: Steve White || 05/23/2009 00:00 || Comments || Link || E-Mail|| [6516 views] Top|| File under:
Obama Endorses Indefinite Detention Without Trial for Some
President Obama acknowledged publicly for the first time yesterday that some detainees at Guantanamo Bay may have to be held without trial indefinitely, siding with conservative national security advocates on one of the most contentious issues raised by the closing of the military prison in Cuba.

"We are going to exhaust every avenue that we have to prosecute those at Guantanamo who pose a danger to our country," Obama said. "But even when this process is complete, there may be a number of people who cannot be prosecuted for past crimes, but who nonetheless pose a threat to the security of the United States."


Well done, Mr. Cheney ...

Some human rights advocates criticized Obama for adopting the idea that some detainees are not entitled to a trial. Others said the president was boxed in by cases inherited from the Bush administration in which possible prosecution had been irretrievably compromised by coercive interrogation.


Of course civilian prosecution was compromised. We never intended to try them in civilian courts. Now Bambi has accepted both the need for tribunals and the need for continuing detention, something Bush and Cheney figured out back in '03. Welcome to the club, Bambi ...

The president stopped short of saying he would institutionalize indefinite detention for future captives.

"The issue is framed pretty exclusively in terms of existing Guantanamo detainees," said Tom Malinowski, the head of Human Rights Watch's Washington office. "There is a big difference between employing an extraordinary mechanism to deal with legacy cases compromised because of Bush administration actions and saying we need a permanent national security regime."


We may need to detain people in the future. Depends on how Afghanistan and Pakistan go. Depends on where we have to fight next. Depends on what happens closer to home. We all hope not but we don't know today. That's why we may be talking about detention in the future.


Continued on Page 49
Posted by: Steve White || 05/23/2009 00:00 || Comments || Link || E-Mail|| [6471 views] Top|| File under:
India-Pakistan
Indian BSF gets Rs 360 crore for raising 29 new battalions
The government has approved a Rs 360 crore plan for Border Security Force to raise 29 new battalions comprising nearly 30,000 personnel within the next five years raising its strength to nearly two lakh. With this, the strength of BSF will go up to 186 battalions, comprising about 1.90 lakh personnel, in the next five years.

The fund to raise the battalions was sanctioned by Union Home Ministry recently as part of its expansion programme for central paramilitary forces, BSF Director General M L Kumawat said at a function here last night.

It will procure eight 'Dhruv' Advanced Light Helicopters from Hindustan Aeronautics Limited and purchase one large transport plane and two small aircraft from abroad within this fiscal, BSF officials said.

The Central para-military force, which has been guarding the borders with Pakistan and Bangladesh, was sanctioned eight helicopters and three aircraft earlier for patrolling the borders and to transport men and material in case of emergencies.
Posted by: john frum || 05/23/2009 10:29 || Comments || Link || E-Mail|| [6545 views] Top|| File under:
Imran sees lack of compressive policy in Swat
[Geo News] Pakistan Tehrik-e-Insaf (PTI) Imran Khan Friday said that military operation was not a solution of any issue, adding a compressive policy was also lacking in an ongoing operation against the militants in restive Swat valley.


Why's it work for the Taliban, then?


Addressing a news conference following the party's Central Executive Committee meeting here, Khan said security forces should stop carrying out bombardment in the valley. The bombing, he said, is causing more losses to the lives and properties of the civilians. The PTI chief stated that there was no Taliban in the country when armed forces were sent into Waziristan on the demand of the United States.


"They were... ummm... something else."


Khan stressed the need to frame an independent foreign policy of the country. Khan further said that an all parties' conference should be called early on Balochistan issue. Criticizing President Asif Ali Zardari on his recent foreign tours, he said that the country was in the grip of several problems, while the president was on a world tour.
Posted by: Fred || 05/23/2009 00:00 || Comments || Link || E-Mail|| [6477 views] Top|| File under: Govt of Pakistan
PM visits IDP camps
[Geo News] Prime Minister Syed Yousuf Raza Gilani on Friday vowed to eradicate extremism and militancy from the country and said efforts continued for the safe and dignified return of displaced persons to their homes.

During his visit to the Sheikh Shehzad camp and Sheikh Yasin camp sheltering some 13,000 Internally Displaced Persons (IDPs) from Swat and Buner here, the Prime Minister said, "Following the military operation, no miscreants will ever dare to challenge the writ of the government."

Addressing a small gathering of affected people under a newly built shed, the Prime Minister reiterated the government's resolve to restore peace in the area at the earliest. He said with government's efforts, peace and prosperity would soon prevail in the NWFP and tribal areas. Gilani said he was saddened to see the plight of the affected people and said a handful of miscreants could not be allowed to hold the entire nation hostage.

He said the government was cognizant of the needs of displaced persons and would take every possible step in this regard. He announced an immediate payment of Rs 25,000 for each affected family. Paying tributes to the displaced persons, Gilani said they had sacrificed their today for a better tomorrow of Pakistan.

"The entire nation owes them and is duty bound to help and assist them in their hour of need," he said. Gilani said the people of Pakistan stood by their brethren and ensure their safety, security and welfare.

He recalled that earlier the government despite national and international criticism, agreed to the Nizam-e-Adl regulation.

"But the deal was not honored by the other party and they reneged on their part of laying down the arms and bringing peace."

Gilani said, "We cannot allow the writ of the government to be challenged and to have a state within state," adding it was bringing a bad name to both Islam and Pakistan.

The Prime Minister later visited the camps and interacted with the displaced women and children. He directed to immediately shift a child Zahir Khan, 15, with severe burns to Pakistan Institute of Medical Sciences (PIMS) in Islamabad for proper treatment. He said Pakistan Baitul Maal (PBM) would take care of the homeless women and children.

He directed Chairman PBM Zamurrad Khan to look after the orphan children of displaced persons under its already ongoing 'Sweet Pakistan Home' project.

The Prime Minister asked State Minister for Economic Affairs Hina Rabbani Khar to discuss with international donors to increase the distribution points of food, medicine and goods to the IDPs. He suggested shifting the camps to cooler areas to lessen the sufferings of persons who were not used to of living in high temperature zones.

Those who accompanied Prime Minister Gilani included Interior Minister Rehman Malik, Defence Minister Ch. Ahmed Mukhtar, State Minister for Economic Affairs Hina Rabbani Khar, Chairman Pakistan Baitul Maal, NWFP Amir Haider Khan Hoti, Provincial ministers for local govt Bashir Bilour, for finance Eng. Muhammad Humayun Khan, for Information Mian Iftikhar and Minister for Health Zahir Ali Shah and Chairman Special Support Group Lt Gen Nadeem Ahmad Khan.
Posted by: Fred || 05/23/2009 00:00 || Comments || Link || E-Mail|| [6485 views] Top|| File under: Govt of Pakistan
MQM wants ban on IDPs' entry into Sindh
KARACHI: The Muttahida Qaumi Movement (MQM) on Friday announced its unanimous and unconditional support to the Sindh-based parties against the accommodation of "outsiders" in the province.


"We don't want their kind around here!"

At a press conference, MQM Rabita Committee Deputy Convener and Federal Minister for Overseas Pakistanis Dr Farooq Sattar said, "We assure MQM's support and cooperation to Sindh-based parties who are protesting against the camps of internally displaced persons (IDPs) [in the province]."

He said the MQM believed in the sovereignty and stability of the country and therefore would not allow Talibanisation of Sindh.
"We shall meet Sindh Chief Minister Qaim Ali Shah to discuss these issues today and later we shall bring the concerns of the people of Sindh to the notice of President Asif Zardari and Federal Interior Minister Rehman Malik on their visit to Sindh," Sattar said.

To a question about the exchange of firing between Pakistan Rangers and the IDPs, he said the MQM had proposed to the government to stop the entry of migrants from other provinces in view of these incidents. He said the residents of a province should live within their province and must be provided with all civic facilities there.

He demanded the president, the prime minister, the federal interior minister and senior officials of the national security institutions ensure the registration of IDPs who are migrating to other provinces and restrict them to in relief camps.


"We support our country, but those backwoods hicks oughta steer clear of our lands!"

They're trying to make sure that Sindh isn't flooded by waves of armed and dangerous Pashtun tribesmen. Given the shootouts between the "IDPs" and the cops, that's a pretty valid concern. Karachis already crawling with billies, who bring their burkas and automatic weapons with them...
Posted by: Steve White || 05/23/2009 00:00 || Comments || Link || E-Mail|| [6474 views] Top|| File under:
US Senate okays Pakistan economic and security aid
WASHINGTON: The US Senate approved economic and security assistance on Thursday evening to bolster Pakistan's development and counterinsurgency capabilities as part of a massive $91.3 billion supplemental bill for Iraq and Afghanistan wars.

The House of Representative has already passed a similar bill, and a reconciled version would now be presented to US President Barack Obama for his endorsement early next month. The Senate measure allows the Obama administration to use $400 million to build Pakistan's counterinsurgency capability, as part of a $3 billion, five-year programme.

It allows more than $500 million to be used for Pakistan's economic development, strengthening law-enforcement agencies and good governance, providing humanitarian assistance and funding counter-narcotics and economic support programmes. In addition, nearly $900 million would flow into Pakistan for US diplomatic operations and improvement of security at its diplomatic missions in the country.
Posted by: Steve White || 05/23/2009 00:00 || Comments || Link || E-Mail|| [6464 views] Top|| File under:
UN seeks $543 million for IDPs
ISLAMABAD: The United Nations on Friday appealed for a total of $543 million to help 1.7 million people displaced by the ongoing military offensive in the Swat valley. A UN statement said the figure included $88.5 million, which had already been provided or committed by donors but aid agencies and non-governmental organisations needed $454.6 million in extra funds urgently to help the internally displaced persons (IDPs).

The money is also needed to provide continuing support to 550,000 people who had fled the situation since August last year.


Or you could just wipe out the Taliban and let the IDPs return home ...

"Fleeing from intensified insecurity in Pakistan's northwest province, some 1.7 million displaced people have been registered since early May and are now either living in relief camps or with host families," the statement said.

"The scale of this displacement is extraordinary in terms of size and speed, and has caused incredible suffering," the statement quoted the acting UN Humanitarian Coordinator Martin Mogwanja, as saying. "We are calling for generous support from the international community, in addition to the assistance being provided by both ordinary families and the national authorities," the statement said.

UN agencies and Pakistani and international relief groups were "working together to ensure we get relief to people as quickly as possible", the statement said.

Economic Affairs Minister Hina Rabbani Khar said Islamabad backed the humanitarian appeal. "The government of Pakistan fully supports the appeal," Hina said.
Posted by: Steve White || 05/23/2009 00:00 || Comments || Link || E-Mail|| [6476 views] Top|| File under:
Israel-Palestine-Jordan
Mideast: Gazan deaths on Egyptian border stoke tensions
[ADN Kronos] Israeli soldiers on Friday killed two Palestinians near the Kerem Shalom crossing in southern Gaza. The men approached the fence on the Gaza-Egypt border, prompting Israeli defence forces to cross the fence and shoot dead the two Palestinians after a gunfight, according to Israeli media.

The alleged militants, whose identity has not been released, are said to have been wearing flak jackets and carrying hand grenades as well as two AK-47 rifles, the IDF said in a statement on their website.

The army also said it recovered a homemade bomb, apparently intended to be set off along a nearby road patrolled by the IDF.

Also on Friday, the military wing of the Fatah movement, the al-Aqsa Martyrs Brigades claimed responsibility for firing two rocket-propelled grenades towards an Israeli military jeep before clashing with the army, Palestinian news agency Maan said.

According to a statement by the brigades, the attack was "in retaliation for the ongoing Israeli atrocities against the Palestinian people in the West Bank and the Gaza Strip."

The incident takes place a day after six Gazans were injured in Israeli military operations, which followed the launching of two homemade Qassam rockets towards Israeli towns in the past three days.

The Kerem Shalom crossing, located at the Gaza-Egypt border has been used for the delivery of humanitarian supplies from Egypt.
Posted by: Fred || 05/23/2009 00:00 || Comments || Link || E-Mail|| [6475 views] Top|| File under: Hamas
IDF may let PA security forces police Tulkarm
[Jerusalem Post Middle East] A day after Prime Minister Binyamin Netanyahu met with US President Barack Obama at the White House, the IDF got to work and began reviewing an American request to allow more Palestinian soldiers to travel to Jordan for training, as well as expansion of the "Jenin model" to other parts of the West Bank.

Defense officials said Israel was considering a request by Lt.-Gen. Keith Dayton, the US security coordinator to Israel and the Palestinian Authority, to allow three battalions of Palestinian soldiers - close to 1,000 men - to go to Jordan for training.

In the past, battalions trained there have been deployed in Jenin, Jericho, Bethlehem and Hebron.

Defense officials also said Israel was considering expanding the Jenin model to the Tulkarm and Kalkilya areas.

Under the Jenin model, the IDF has scaled back operations in that city, removed checkpoints in the area, permitted the deployment of US-trained Palestinian forces and allowed Israeli Arabs into the city to boost the local economy. In addition, Israel and the PA are working on the construction of an industrial zone.

The Palestinians have asked that the model be implemented in Ramallah, the officials said, adding that the request was under review.

By the time the new battalions have completed their training, a decision would be made on the location, the officials said.
Posted by: Fred || 05/23/2009 00:00 || Comments || Link || E-Mail|| [6475 views] Top|| File under: Palestinian Authority
Israeli Air Force Conducts War Games
Just keeping the bullpen warmed up ...

The Israeli Air Force concluded a major, four-day exercise to prepare for the possibility of all out war. Military sources said the exercise simulated war on several fronts, including with Iran.

In a terse statement, Defense Minister Ehud Barak said it was a good and important exercise which shows that Israel can depend on its armed forces.

The war games dealt with various scenarios, including a massive missile strike on Israeli cities. In the north, neighboring Syria has a ballistic missile arsenal, and Hezbollah guerillas in Lebanon have tens of thousands of rockets. Southern Israel is under threat from Hamas rockets fired from the Gaza Strip.

But Israel's biggest fear is Iran, which test-fired a new medium-range missile this week. The Sajil-2 has a range of 2,000 kilometers, meaning it can hit anywhere in the Jewish state. Israel fears that the missile could one day carry nuclear warheads.

Israeli spokesman Dan Gillerman says this is a grave development, considering that Iran's president has threatened to wipe Israel "off the map." "The real danger is Iran's imperialistic, obsessive aspirations. There's a very real reality that Iran must be dealt with in order for us to live in peace in this region," Gillerman said.

Israel is concerned about U.S. President Barack Obama's plans to negotiate with Iran, fearing the Islamic Republic will simply buy more time to build a nuclear bomb. So the air force exercise seems to be a way for Israel to press a point it has been making all along: that if the international community fails to stop Iran, Israel might take military action on its own.
Posted by: Steve White || 05/23/2009 00:00 || Comments || Link || E-Mail|| [6475 views] Top|| File under:
Syria-Lebanon-Iran
US aid to Lebanon based on vote results: Biden
[Al Arabiya Latest] Washington will evaluate its assistance to Lebanon based on policies of the new government to be formed after the June 7 parliamentary vote, United States Vice President Joe Biden said Friday.

"The U.S. will evaluate the shape of its assistance program based on the policies of the new government," Biden told reporters after meeting President Michel Suleiman on his first visit to the Middle East since taking office.

The June 7 vote will put the current U.S.-backed majority in parliament against a Hezbollah-led coalition backed by Syria and Iran.

Analysts say Hezbollah and its allies stand a good chance of winning the vote.

Biden said his visit to Lebanon, the first by a U.S. vice president in nearly three decades, was not aimed at interfering in the country's internal politics.

"I did not come here to back any party," Biden said.

"I urge those who think about standing with the spoilers of peace not to miss this opportunity to walk away," he added however, in an apparent reference to supporters of Hezbollah, considered a terrorist organization by Washington.

"It's not an accident that the president (Barack Obama) asked me to come to Lebanon to personally demonstrate to you (that) our commitment to Lebanon is meaningful and it's real," he said.
Posted by: Fred || 05/23/2009 00:00 || Comments || Link || E-Mail|| [6496 views] Top|| File under: Hezbollah
Nasrallah sez Israeli spies should be executed
Hezbollah Secretary General Hassan Nasrallah said Friday people arrested for spying for Israel within an expionage network should be executed.


...and also people who say he looks "fat".


"The Israeli approach should be scrutinized and we might reach a place linked to many explosions in Lebanon specially in the year 2005," Nasrallah said in a rally on resistance and liberation, organized by Hezbollah. Some spies, he said, played a role in inciting discord in Lebanese areas or between parties. "Some spies conducted surveillances ahead of killing someone, some of them brought Israelis (inside Lebanon) and got them out (of Lebanon) after a specific operation." He did not elaborate. Some of the spies are collecting information and some are executives in their ranks, said Nasrallah.


Hmmmmmmmm. How do we know he's not a spy?


Hezbollah will fully cooperate with the government security authorities to clear Lebanon from spies, he said and called on the spies in Lebanon to surrender.


I...don't think so.


Lebanese Parliament speaker Nabih Berri said in a meeting with US Vice-President Joseph Biden earlier today that Israel was launching a war of expionage against Lebanon. The Lebanese security authorities arrested three spies working for Israel, part of a campaign resulted in discovery of espionage networks.


Surprised Joe didn't give them a list of names...
Posted by: Seafarious || 05/23/2009 00:00 || Comments || Link || E-Mail|| [6491 views] Top|| File under:
Home Front: Culture Wars
Obama Salutes Military as Only He Can
HT to JammieWearingFool
President Barack Obama saluted veterans and urged his countrymen to do the same this Memorial Day weekend, saying the nation has not always paid them proper respect.


It's that spitting on veterans thing. The Republican Party's never gonna live that down, is it?


In his weekly radio and Internet address Saturday, Obama said people can honor veterans by sending a letter or care package to troops overseas, volunteering at health clinics


Whether there are any vets there or not?


or taking supplies to a homeless veterans center. He said it could also mean something as simple as saying "thank you" to a veteran walking by on the street.


We look pretty much like everybody else, y'know.


"We have a responsibility to serve all of them as well as they serve all of us," Obama said. " And yet, all too often in recent years and decades, we, as a nation, have failed to live up to that responsibility. We have failed to give them the support they need or pay them the respect they deserve.


We veterans are a forgiving lot, despite the likelihood of our turning into domestic terrorists.


"That is a betrayal of the sacred trust that America has with all who wear and all who have worn the proud uniform of our country," he said.

The president planned to attend a Memorial Day ceremony Monday at Arlington National Cemetery.


Makes me wanna puke
Posted by: Frank G || 05/23/2009 16:13 || Comments || Link || E-Mail|| [6524 views] Top|| File under:
Who's in the News
49
[untagged]
6
TTP
3
Govt of Pakistan
2
Hezbollah
2
Palestinian Authority
1
HUJI
1
Salafia Jihadiya
1
Taliban
1
al-Qaeda
1
Abu Sayyaf
1
al-Qaeda in North Africa
1
Hamas
Bookmark
E-Mail Me
The Classics
The O Club
Rantburg Store
The Bloids
The Never-ending Story
Thugburg
Gulf War I
The Way We Were
Bio
Merry-Go-Blog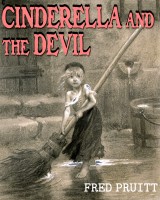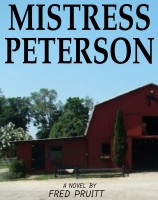 On Sale now!


A multi-volume chronology and reference guide set detailing three years of the Mexican Drug War between 2010 and 2012.

Rantburg.com and borderlandbeat.com correspondent and author Chris Covert presents his first non-fiction work detailing the drug and gang related violence in Mexico.

Chris gives us Mexican press dispatches of drug and gang war violence over three years, presented in a multi volume set intended to chronicle the death, violence and mayhem which has dominated Mexico for six years.
Click here for more information


Meet the Mods
In no particular order...


Steve White
Seafarious
Pappy
lotp
Scooter McGruder
john frum
tu3031
badanov
sherry
ryuge
GolfBravoUSMC
Bright Pebbles
trailing wife
Gloria
Fred
Besoeker
Glenmore
Frank G
3dc
Skidmark
Alaska Paul



Better than the average link...



Rantburg was assembled from recycled algorithms in the United States of America. No trees were destroyed in the production of this weblog. We did hurt some, though. Sorry.
3.235.140.84

Help keep the Burg running! Paypal: