Africa Horn
Islamist Rebels Threatening Fragile Somali Government
WaPo notices. That means it's official now. Pro'ly still Bush's fault. Or Cheney's ...

I confess. It wuz me. Sorry. My bad.

NAIROBI, May 17 -- A major offensive by Somalia's Islamist rebels is posing the most serious challenge yet to the country's latest central government, reviving longstanding concerns that the chaotic Horn of Africa nation could fall entirely to al-Qaeda-linked militants.

Ten days of heavy fighting across the bombed-out capital of Mogadishu and other areas has pitted the Islamist rebels -- now operating openly with hundreds of jihadists from the United States, Britain, Pakistan, Chechnya and other places -- against the fragile government of President Sharif Ahmed, a widely-respected moderate Islamist once vilified by U.S. officials but now regarded by Washington as Somalia's last, best hope.

Momentum has been swinging back and forth between the government and rebels for days, but on Sunday it seemed to shift to the rebels. In a major blow, they took a key government stronghold, Ahmed's hometown of Jowhar, about 50 miles north of the capital, giving them control of major routes to the north.

The rebels have for the past year controlled virtually all of southern Somalia, where local leaders -- some Somalis call them Islamist warlords -- have imposed a harsh version of sharia law, publicly flogging people who don't attend Friday prayers and chopping off hands of alleged thieves.

Ahmed's government, while popular with many Somalis, directly controls only Mogadishu's airport, seaport and a small corner of the ruined city where the presidential palace is fortified by 4,000 African Union peacekeepers in something akin to Baghdad's Green Zone. Ahmed has remained sequestered there for most of the past week.

"Things look bad for the government," said one Somali analyst in Mogadishu, who asked not to be identified for fear of being targeted by rebels who are quick to assassinate critics. He said it would be a "disaster" if the rebels took over.

For many war-weary Somalis, the battle underway has an air of finality to it -- a fight that will determine whether an internationally-recognized central government survives or the historically moderate Muslim nation becomes al-Qaeda's official African headquarters.

At the grass-roots level, the battle is in many ways about identity, a struggle between the sense of purpose and power that militant Islam is offering thousands of young, jobless Somali men who have known only anarchy, and the almost gravitational pull of the country's entrenched clan system and a more moderate Islamic tradition.

"The elders, the traditional leaders, the businesspeople, the moderate religious leaders -- they are trying to mobilize their people to support Sharif, saying that our identity is at stake," said Ali Said, director of the Center for Peace and Democracy, a Somali think tank operating in exile in Nairobi. "They are saying 'We have to fight back.'"

More than 100 people have died since the fighting began, and thousands are once again fleeing the capital, where young Islamist fighters roam the streets freely. With alliances among various leaders and militias fluid, however, the fight is hardly over.

For a while, the momentum had seemed to be with Ahmed, who was elected in January and recently adopted a moderate version of sharia law in a bid to win back young Somalis who joined the main rebel group, al-Shabab, Arabic for "youth."

But last week, favor swung back to the rebels. With their advance on Mogadishu underway, hundreds of Islamist militiamen who had been persuaded to join Ahmed went back to al-Shabab. The Somali government and the United States accused Eritrea of supporting the group by flying cargo planes full of AK-47s, rocket propelled grenades and other weapons to a sandy airstrip outside the capital just before the rebel advance began. Ertirea has denied the charges.
Posted by: Steve White || 05/18/2009 00:00 || Comments || Link || E-Mail|| [10793 views] Top|| File under:
Arabia
Mother of the youngest suicide bomber in Yemen speaks out:
"My son is a victim and terrorists misled him"

The mother of the teenager Abdul Rahman Mahdi Al-Ojairi who carried out the suicide bombing in Shibam mid-March, killing four South Koreans, called on security forces to hasten arresting terrorism veterans who deceive the youth of this country before they succeed in misleading more youth. She further demanded that security hold these terrorists accountable for crimes they committed in the country, stressing the necessity to monitor religious sheikhs who teach the youth at mosques. The mother didn't deny that her son might have been forced into carrying out the suicide attack Korean tourists in Shibam. This came in an interview with Al-Methaq newspaper in which she confirmed that killing Korean tourists without a sin is a disaster and that losing her son was painful.



Interview at link
Posted by: ryuge || 05/18/2009 06:47 || Comments || Link || E-Mail|| [10793 views] Top|| File under:
Britain
Al-Qaeda inspired extremists recruit Muslims youths for jihad
London (PTI): Al-Qaeda-inspired extremists in Britain used the premises of a mosque in south London to recruit Muslim youths and encouraged them to travel to Pakistan for terrorist training, a media report claimed on Sunday.

In the first insider account of how radicals are preying on vulnerable Muslim youths, an 18-year old teenager described being approached by Islamic extremists at the Stockwell mosque that was used by bombers, who plotted the failed 21/7 terror attack on London's transport network.

Aged 15, Adam, whose real name was withheld by the paper, was the youngest of about 50 "recruits" who were shown "martyrdom" videos and encouraged to travel to Pakistan to receive terrorist training, The Sunday Times said. "They showed us a jihadist video with the martyrdom flags behind the guy speaking, and the message I got was that I should prepare myself to martyrdom.

"I know a few of the others accepted that they would go (for training in Pakistan). Some of the young people said, "'I'm going to go'," the youth told the paper.

While Adam quit the group after a year, the whereabouts of most of the other recruits is unknown, the report said.

Adam's new mentors were Mohammed Hamid, a preacher with links to the 21/7 bombers who called himself Osama Bin London, and Atilla Ahmet, a former aide to Abu Hamza, the cleric of Finsbury Park mosque in north London.
Posted by: Steve White || 05/18/2009 00:00 || Comments || Link || E-Mail|| [10793 views] Top|| File under:
China-Japan-Koreas
Norks to nullify Kaesong agreements
Kaesong Industrial Complex may close in the face of North Korea's declaration of "accept new articles or leave".


Sure guys, bite the only hand that's feeding you right now ...

"South Korean companies and their personnel at the Kaesong Industrial Complex must unconditionally accept the articles we have delivered. If they have no intention of executing them, they may leave the Kaesong Industrial Complex."

North Korea sent South Korea a hardline notification given in the name of the Bureau of Central Special District Development, North Korea's institution responsible for managing the Kaesong (Gaeseong) Industrial Complex on Friday.

North Korea's military leadership has made statements hinting they would demand a withdrawal of businesses from Kaesong, but this is the first time the Bureau has brought up the possibility. In this notification, North Korea said, "We announce the nullification of all Kaesong Industrial Complex agreements made between the two Koreas which gave preference to South Korea in terms of wages and land use fees based on the spirit of the June 15th joint declaration." In response, the spokesperson of South Korea's Unification Ministry issued a statement, saying, "We offer a clear declaration that we cannot accept the announcement."

Observers believe North Korea's pressure on South Korea over Kaesong that has been developing since last year's so-called "December 1 Measure" that limited access to Kaesong has reached its peak. In a notification concerning the June 15 and Oct 4 declarations sent on Nov 12 in the name of Lt. Gen Kim Yong-chol, the policy director on North Korea's National Defense Commission, North Korea said it finally had confirmation of what it called the "obsolete position and attitude of the puppet authorities of South Korea." It said that it would initially strictly limit and then close off overland passage through the Military Demarcation Line.

Observers suggest that this announcement should be seen within a bigger picture of recent Kaesong-related events. North Korea completely closed off passage to the Kaesong complex three times during the March 9 to March 20 during the period of South Korea-US Key Resolve exercises. As a result, the restriction of the entry and exit of goods and personnel caused productivity setbacks for firms in the Kaesong Complex. On April 16, North Korea told the South Korean authorities to come up to Kaesong complex on April 21 for an announcement regarding significant Kaesong complex matters. At this first Kaesong meeting, North Korea unilaterally informed South Korea it would reconsider all the preferences given to South Korea in Kaesong, including land leases, land use fees and wages. North Korea then said it wanted to reconsider and renegotiate all existing contracts, demanding South Korea to clarify its intention and participation in the contract negotiations.

At this time, North Korea says the Kaesong project could collapse due to the South Korean government's anti-North Korean policies of confrontation, and warns that although the project could generate profit, it was in reality a loss to North Korea and that it would not hesitate to take even stronger measures if South Koreans spoke ill of the these negotiations. Observers analyze North Korea's pressure and the possible refusal of South Korea as facilitating both a way for North Korea to encourage a change in South Korea's hostile policies and the receipt of economic concessions, and a way to dump responsibility on South Korea in case the worst-case scenario of the Kaesong Industrial Complex closure develops.

North Korea's latest notification warning that working-level contacts to amend the Kaesong complex contract are on the verge of rupture leads observers to wonder if North Korea is playing its last card, the full-scale closing of the Kaesong complex, as a means to put pressure on South Korea. Before South Korea received the notification, the two Koreas had made preliminary contact last Tuesday to discuss the agenda and schedule of a second round of Kaesong contacts, but had been unable to resolve their differences. While North Korea expressed that it wanted to discuss only the Kaesong contract issues, South Korea had wanted to open up the meeting the meeting with a discussion of the issue of a South Korean Hyundai Asan employee who is being detained by North Korea. North Korea's announcement on Friday had been the first communication since South Korea's proposal issued on Tuesday.


Set up operations in Viet Nam -- it's safer for the Korean employees and not likely to be subject to chain-jerking.
Posted by: Steve White || 05/18/2009 00:00 || Comments || Link || E-Mail|| [10802 views] Top|| File under:
Home Front: WoT
Huge New York rehearsal for next terror strike
Via Drudge, so lots of people will see this... right after the Air Force One scare.

Hundreds of firefighters and police swarmed Ground Zero Sunday, the site where the World Trade Center once stood, in the largest security exercise here since the September 11, 2001 attacks. As part of an elaborate dress rehearsal for a possible future terror strike, rescue workers exploded simulated bombs in a commuter train tunnel linking Manhattan to neighboring New Jersey, burrowed beneath the Hudson River.

As the tunnel filled with smoke, scores of firefighters wearing oxygen masks practiced maneuvers to rescue some 700 to 800 passengers -- the number who might be expected to become stranded along the vital commuter line in the event of a real disaster. In fact, there were about 150 volunteers playing the role of passengers aboard the train early Sunday, usually a time of light travel along the city's commuter train line.

The simulation closed to the public the train station at the World Trade Center, which links southern Manhattan and the New Jersey town of Newark. Several streets in lower Manhattan were also closed to pedestrians and vehicular traffic as emergency vehicles, with lights flashing and sirens blaring, filled the city roadways.

The scenario played out early Sunday simulates an explosion that does not cause major damage to the tunnel, but causes a loss of power to the train and an interruption in communications. The workers drilled their response to simulated blasts on two separate train cars shortly after 8:00 am, in an exercise lasting about two hours.

New York's deputy mayor for operations, Edward Skyler, said the elaborate drill would help harmonize emergency operations among various agencies across the city. "Today's exercise was particularly important because it demonstrated the commitment our emergency personnel are making to training and to cooperation among both city agencies and other parts of government," he said.


Video of the exercise here.
Posted by: trailing wife || 05/18/2009 00:30 || Comments || Link || E-Mail|| [10793 views] Top|| File under:
USS Gravely Christened in Pascagoula
PASCAGOULA The late Vice Admiral Samuel Lee Gravely Jr. was honored during a Saturday christening ceremony as a pioneer in breaking down racial barriers in the U.S. Navy. The guided missile destroyer, DDG 107, is named after Gravely.

Gravely's wife, Alma, broke a bottle of champagne across the bow of the 509-foot long, 9,200-ton destroyer as about 2,000 people watched at the Northrop Grumman Shipbuilding shipyard in Pascagoula. The crowd was among the largest for a christening at the shipyard, said Bill Glenn, a company spokesman. The ceremonies typically have about 1,000 participants, he said.

Gravely enlisted in 1942 and served 38 years in the Navy. He served during World War II and in 1944 was commissioned an officer. In 1946, he was released from service but was recalled in 1949 and built a career of firsts in the Navy. He was the first African-Ameri can to command a warship and the first to command a warship in combat, according to information released by Northrop Grumman. Gravely was the first black admiral and the first African-American to command a U.S. Fleet.

Gravely opened many doors, said Rear Admiral Victor Guillory. "I don't think he ever intended to do that," said Guillory, who was one of six speakers. "He opened doors not only for minority officers, but really for anyone who wants to dream they can be more than perhaps people would assess them to be able to do.

"This ship will be around well into the middle of the century with the Navy. That's huge."

The Gravely is the 57th Arleigh Burke (DDG 51) Class of Aegis guided missile destroyers. It is the 27th in the class to be launched and christened at Northrop Grumman Ship building-Gulf Coast, according to the company.


Thank you, Admiral Gravely, for all your hard work and service.
Posted by: Steve White || 05/18/2009 00:00 || Comments || Link || E-Mail|| [10794 views] Top|| File under:
India-Pakistan
Correcting the focus
By Imtiaz Gul

ALMOST a dozen countries, the US, Canada, Great Britain and Italy among them — have appointed special envoys to advise on how to steer Pakistan out of the woods. The overriding objective is to protect Pakistan against radical gangs including those inspired by Al Qaeda or Mulla Omar. They want Pakistan's security establishment to review its threat perception, as enunciated by President Barack Obama.

It was therefore no coincidence that ISI chief Gen Shuja Pasha and several other important members of the Pakistani security apparatus were present during President Asif Ali Zardari's recent Washington visit, where US officials try to nudge their civilian and military guests into calibrating their threat perception in a new direction — shifting from the east to the west.

Such advice is logical. But the real issue at hand is whether the Pakistani security apparatus can respond to this situation as desired by its foreign friends. The dilemma that Pakistan's security establishment currently confronts essentially revolves around the 'perennial threat from the east.' Its enemy number one remains India which maintains half of its strike corps either along the Line of Control, the international border or close to it. Hence the bulk of Pakistani armed forces also remain deployed on this side of the border. For the army, religious radicalism currently stoking unrest in northern Pakistan does not constitute a medium- or long-term threat. The mortal risk comes from the east (India) and not from the west or northwest. Hence the establishment's preoccupation with India as enemy number one.

A string of statements by Obama and British premier Gordon Brown shows the two leaders look at the situation altogether differently; for them the Al Qaeda-inspired Talibanisation poses a mortal threat not only to Pakistan but also to the rest of world. What they overlook is that Indian superiority — whether in conventional armament or international stature as the largest emerging economy and the largest democracy — shapes the Pakistani establishment's threat perception.

The issue came up during a roundtable discussion involving people such as Stephen P. Cohen and C. Christine Fair of Rand Corporation in March. It was suggested that it would be 'unfair to dismiss the notion that Pakistan's apprehensions about Afghanistan stem in part from its security competition with India.' Based on his discussions with Indian officials in Afghanistan and Zahedan, Iran, Fair insisted that India ran operations from its mission in Mazar-i-Sharif and is likely doing so from the other consulates it has reopened in Jalalabad and Kandahar along the border.

'Indian officials have told me privately that they are pumping money into Balochistan. Kabul has encouraged India to engage in provocative activities such as using the Border Roads Organisation to build sensitive parts of the Ring Road and use the Indo-Tibetan police force for security. It is also building schools on a sensitive part of the border in Kunar — across from Bajaur. Kabul's motivations for encouraging these activities are as obvious as India's interest in engaging in them.'

India's more than $1bn reconstruction and economic aid to Afghanistan since the January 2002 Tokyo conference, its almost free satellite services for Afghan telecommunication and the information apparatus as well as Indo-Afghan cooperation in areas such as intelligence and special policing raise apprehensions in Pakistan.

The reason for these apprehensions lies in that if in the past Pakistan had similar links with Indian Punjab (Khalistan) and Kashmir, then it is logical for India to pay back. And if the Pakistani establishment remains seized with this 'payback by Indian intelligence agencies,' it would try to hang on to some of the militant groups it considers useful for its objectives. The cost of this nexus to the image and economy of the country has far outweighed the benefits, with the result that Pakistan is being viewed as a volatile and fragile state.

Important people within the security establishment might perceive the militants' advances and projection of power as 'manageable,' and view the eastern border as the biggest threat where India concentrates its tanks, fighter aircraft and huge number of forces in areas facing Pakistan. Regardless of the Indian military posturing, the current turmoil makes it imperative for the Pakistani military to redefine the threat perception. It has to give up for good on the militants as a possible foreign policy option. Both the government and the military must also genuinely embrace the idea of zero tolerance for anti-state jihadists and take them on as a strategic existential threat, as enemies of modernity and democracy.

As a quid pro quo, the club of special envoys needs to reassure Pakistan about its external security by 'neutralising' the threat from the east. This requires the US to display greater transparency and fairness in its diplomatic exchanges with Pakistan. It must also allay Pakistani fears of an encirclement by the Indo-Afghan-American alliance. Unless Washington can persuade Islamabad that US assistance to India is not a direct threat to Pakistan's strategic security and that it would stand by it in case of any ingress by India, it would be very difficult to get an India-centric Pakistani establishment to counter the long-term strategic threat i.e. the Al Qaeda-led radicalisation that may soon become unmanageable.
Posted by: Pappy || 05/18/2009 00:00 || Comments || Link || E-Mail|| [10793 views] Top|| File under:
India thinks Pak N-sites already in radical hands: Report
WASHINGTON: India's Prime Minister Manmohan Singh has told President Obama that nuclear sites in Pakistan's restive frontier province are "already partly" in the hands of Islamic extremists, an Israeli journal has said, amid considerable anxiety among US pundits here over Washington's confidence in the security of the troubled nation's nuclear arsenal.

Claims about the high-level exchange between New Delhi and Washington were made in the Debka, a journal said to have close ties with Israeli intelligence, under the headline "Singh warns Obama: Pakistan is lost." The brief story said the Indian prime minister had named Pakistani nuclear sites in the areas which were Taliban-Qaida strongholds and said the sites are already partly in the hands of "Muslim extremists." A sub-head to the story said "India gets ready for a Taliban-ruled nuclear neighbor."

There was no official word from either Washington or New Delhi about the exchanges, with India in the throes of an election and US winding down for the weekend. But US experts have been greatly perturbed in recent days about what they say is Washington's misplaced confidence in, and lackadaisical approach towards, Pakistan's nuclear assets. The disquiet comes amid reports that Pakistan is ramping up its nuclear arsenal even as the rest of the world is scaling it down.

"It is quite disturbing that the administration is allowing Pakistan to quantitatively and qualitatively step up production of fissile material without as much as a public reproach," Robert Windrem, a visiting scholar with the Center for Law and Security in New York University and an expert on South Asia nuclear issues told ToI in an interview on Thursday. "Iraq and Iran did not get a similar concessions... and Pakistan has a much worse record of proliferation and security breaches than any other country in the world."

Windrem, a former producer with NBC whose book "Critical Mass" was among the first to red flag Islamabad's proliferation record going back to the 1980s, referred to recent reports and satellite images showing Pakistan building two large new plutonium production reactors in Khushab, which experts say could lead to improvements in the quantity and quality of the country's nuclear arsenal. The reactors had nothing to do with power-production' they are weapons-specific, and are being built with resources who diversion is enabled by the billions of dollars the US is giving to Pakistan as aid, he said.

Windrem also pointed out that Khushab's former director, Sultan Bashiruddin Mahmood met with Osama bin Laden and his deputy, Ayman al-Zawahiri, and offered a nuclear weapons tutorial around an Afghanistan campfire, as attested by the former CIA Director George Tenet in his memoir "At the Center of the Storm." Yet successive US administrations had adopted an attitude of benign neglect towards Pakistan's nuclear program and its expansion at a time the country was in growing ferment and under siege within from Islamic extremists.

US officials, going up to the President himself, have repeatedly said in public that they have confidence the Pakistani nuclear arsenal will not fall into the hands of Islamic extremists, and they have Islamabad's assurances to this effect. But scholars like Windrem fear Pakistan's nuclear program may already be infected with the virus of radicalism from within, as demonstrated by the Sultan Bashiruddin incident.
Posted by: Steve White || 05/18/2009 00:00 || Comments || Link || E-Mail|| [10796 views] Top|| File under:
'Zardari should help IDPs with own offshore money'
ISLAMABAD: Pakistan Muslim League-Quaid (PML-Q) President Chaudhry Shujaat Hussain and Secretary-General Mushahid Hussain asked President Asif Zardari in a press conference on Sunday to bring his offshore money into Pakistan to help the internally displaced persons (IDPs) instead of asking other countries for help.


The man needs his ten percent. Wouldn't do asking him to take only nine percent ...

Accompanied by Khursheed Kasuri and Amir Muqam, Shujaat criticised the Pakistan People's Party-led government on its failure to anticipate the displacement ahead of the military operation against the Taliban in Malakand division. He said the participation of the public was essential to providing relief goods to the IDPs, and that his party would participate in the relief and rehabilitation efforts the way it did after the 2005 earthquake in Azad Kashmir and the NWFP.

Shujaat said he had met the Imam of Kaaba in Saudi Arabia and that he had expressed his desire to visit Swat and meet the IDPs. Mushahid said law and order was worsening in Balochistan and that the problems in the province could only be resolved by following the recommendations of the parliamentary committee on Balochistan. The recommendations contained a 'road map' that included withdrawal of cases against Baloch leaders, he added.

"Balochistan requires a healing touch," he said, adding that the government should talk to the Baloch whether they are in Kabul, Dubai or India.

PML-Q NWFP President Amir Muqam criticised the PPP and the Awami National Party over the handing of the issue of the IDPs, and said the top leaders of both the parties were not in Pakistan when the full-scale military operation was launched. He said the government should have made arrangements for the IDPs before launching the operation, and asked it to move the displaced people in government-owned buildings instead of camps. In response to a question, Muqam said the government should fully implement the recommendations of the All-Parties Conference (APC) if it wants to make the event meaningful.
Posted by: Steve White || 05/18/2009 00:00 || Comments || Link || E-Mail|| [10793 views] Top|| File under:
Pak army now more focused on Taliban than India: Obama
LAHORE: The "decided shift" in the Pakistan Army's recognition that the threat from the Taliban is a more immediate and serious one than the threat from India is a very encouraging sign, US President Barack Obama has said.


I think this is what people call 'eyewash'; the question is, who's being fooled ...

During an interview with Newsweek magazine, he said the US was confident that Pakistan's nuclear arsenal was safe, adding the Pakistani military is equipped to prevent the Taliban from taking over these assets. He said the US was trying to strengthen Pakistan as a partner, adding that he believed Pakistan's sovereignty must be respected.

The US president said he had decided to send an additional 17,000 troops to Afghanistan after recognising the Taliban were destabilising Pakistan in addition to Afghanistan.
Posted by: Steve White || 05/18/2009 00:00 || Comments || Link || E-Mail|| [10797 views] Top|| File under:
Taliban heading to Karachi for safety
KARACHI: Taliban fighters seeking money, rest and refuge from US missile strikes are turning up in increasing numbers in Karachi, according to the Taliban, police officials and an intelligence memo.


Going to hide in the fleshpots and back alleys of the big city ...

The Taliban presence in the port city shows how quickly their influence is spreading throughout the country.

Karachi is critical because it is the main entryway for supplies headed to US and NATO forces in Afghanistan, and is the country's financial hub.

Few believe the Taliban could actually take over Karachi, but there is fear that they could destabilise it through violence.

Although a modern city by all standards, Karachi still remains the place where US journalist Daniel Pearl was kidnapped and found beheaded in 2002. Al Qaeda operatives including suspected September 11 attack plotter Ramzi Binalshibh have been arrested from the city, which is believed to have been a launching pad for the attackers who killed 164 people in the Mumbai attacks. As the military intensifies its attacks in the north and the US continues with missile attacks, more Taliban are seeking safety in Karachi and other urban areas, their member said.

"We come in different batches to Karachi to rest and if needed, get medical treatment, and stay with many of our brothers who are living here in large numbers," 32-year-old Taliban Omar Gul Mehsud told AP.

Shah Jahan, a 35-year-old who said he commands about 24 Taliban fighters in South Waziristan Agency, said the Taliban were scattering throughout Pakistan to avoid the US missile strikes. He said groups of 20 to 25 fighters would fight for a few months, then take leaves of up to one month in cities including Karachi. "We are more alert and cautious following the drone attacks, and we understand that it is not a wise approach to concentrate in a large number in the war-torn areas," he said.


Wait til you find out that drones do GPS-guided zaps ...

On the outskirts of Karachi, large settlements of Afghan refugees and displaced Pakistani have swelled over the past year by as many as 200,000 people. These refugees and IDPs are mostly Pashtun. An intelligence report obtained by the AP warned that such neighbourhoods had become favoured hideouts for the Taliban linked to Baitullah Mehsud.

The report from the police's special branch said Mehsud-linked terrorists were arriving in batches of 20 to 25 every 30 to 35 days "for rest as well as for generating funds". It added that the Taliban made money "through criminal activities like kidnapping for ransom, bank robbery, street robbery and other heinous crimes".

The Sohrab Goth neighbourhood is next to Super Highway, a major thoroughfare for materials heading to Afghan-based US and NATO forces. Past ethnic violence in the area, including as recently as December, has led to shutdowns of the highway.

Senior police officer Raja Omar Khattab said investigations showed earth-excavation companies owned by members of the Mehsud tribe were helping fund the Taliban. "Forcibly or voluntarily, they are bound to pay 40 percent of their earnings to Baitullah because they belong to that tribe and they are concerned about their survival and their links to their tribe," he said.

AD Khwaja, another senior police official, said up to a third of Karachi bank robberies in the past two or three years were believed to have helped fund terrorist groups, including the Taliban.


Whether it's the Mob, the Tamil Tigers or the Taliban, fund-raising is fund-raising ...

Analysts, political leaders and security officials agree that the Taliban have a network in Karachi, but differ on their actual numbers and the immediacy of the threat.

Khwaja estimated hundreds of Taliban, while leaders of the Muttahida Qaumi Movement said the Taliban presence was in thousands, warning that the Taliban could find support among the countless students who attend Karachi's 3,000 madrassas.
Posted by: Steve White || 05/18/2009 00:00 || Comments || Link || E-Mail|| [10793 views] Top|| File under:
Who's in the News
40
[untagged]
Bookmark
E-Mail Me
The Classics
The O Club
Rantburg Store
The Bloids
The Never-ending Story
Thugburg
Gulf War I
The Way We Were
Bio
Merry-Go-Blog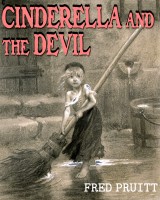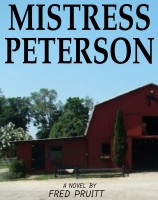 On Sale now!


A multi-volume chronology and reference guide set detailing three years of the Mexican Drug War between 2010 and 2012.

Rantburg.com and borderlandbeat.com correspondent and author Chris Covert presents his first non-fiction work detailing the drug and gang related violence in Mexico.

Chris gives us Mexican press dispatches of drug and gang war violence over three years, presented in a multi volume set intended to chronicle the death, violence and mayhem which has dominated Mexico for six years.
Click here for more information


Meet the Mods
In no particular order...


Steve White
Seafarious
tu3031
badanov
sherry
ryuge
GolfBravoUSMC
Bright Pebbles
trailing wife
Gloria
Fred
Besoeker
Glenmore
Frank G
3dc
Skidmark



Better than the average link...



Rantburg was assembled from recycled algorithms in the United States of America. No trees were destroyed in the production of this weblog. We did hurt some, though. Sorry.
3.236.65.63

Help keep the Burg running! Paypal: