-Lurid Crime Tales-
Base Slayings Spur Probe of Mental Health Care Irregularities
The U.S. military said Tuesday that it is launching a probe to identify shortcomings in mental health treatment for troops deployed in war zones, after a soldier allegedly killed five fellow service members at a base clinic in Baghdad on Monday.

Military officials on Tuesday identified the gunman as Sgt. John M. Russell, 44, of Sherman, Tex. Russell, a communications specialist with the 54th Engineer Battalion, based in Bamberg, Germany, has been charged with five counts of murder and one count of aggravated assault.

A few days before the shooting at Camp Liberty, a military installation near the Baghdad airport, Russell's commanders grew concerned about his state of mind and confiscated his weapon as a precautionary measure, according to Maj. Gen. David Perkins, the top U.S. military spokesman in Iraq.

"He had been referred to counseling the week before," Perkins said Tuesday. "His commander had determined it'd be best for him not to have a weapon."

Another U.S. military official in Baghdad said Russell had gotten into an argument with someone at Camp Liberty's combat stress clinic earlier on Monday. Later, Russell grabbed another service member's weapon, returned to the clinic and opened fire, said the official, who spoke on the condition of anonymity because he was not allowed to discuss the case.

Navy Cmdr. Charles K. Springle, 52, of Wilmington, N.C., and an Army officer with the 55th Medical Company, an Indianapolis reserve unit that staffs the Camp Liberty clinic, were among those slain. The three others were enlisted soldiers, Perkins said. They included Pfc. Michael Edward Yates Jr., 19, of Federalsburg, Md. Other names will be released as relatives are notified.

Military police officers took Russell into custody outside the clinic shortly after the shooting.

Perkins said Army criminal investigators are putting together a timeline of the events leading up to the shootings. He said he was not aware of a motive and did not know whether Russell knew any of the slain troops.

Russell's father, Wilburn Russell, 73, told the Associated Press on Tuesday that counselors at the clinic "broke" his son, by putting him through stressful mental tests but not clarifying that they were merely tests.

The elder Russell said his son had e-mailed his wife sometime before the shooting and told her he had had two of the worst days in his life. He told her that "his life was over as far as he was concerned," the father said. Wilburn Russell said his son was not a violent man.
Posted by: Anonymoose || 05/14/2009 16:24 || Comments || Link || E-Mail|| [10798 views] Top|| File under:
Afghanistan
US fights Taliban on another front: public relations
More than a week has passed since a United States bombardment killed civilians in western Afghanistan, but the battle between coalition forces and the Taliban has only intensified on another front: public relations. Civilian deaths caused by US, NATO, and Afghan operations -- which, according to the United Nations, topped 800 last year -- have long provoked public fury that the Taliban can exploit. But in response, the US has also begun to control the message, often by providing a counternarrative or admitting responsibility.


We won't win this front until we get inside their decision loop. The first message is the one that is believed...but at least we haven't totally conceded the battlefield.

Last Monday's controversial airstrike in Farah Province killed some 140 villagers, according to Afghan officials. If correct, that would constitute the largest case of civilian deaths since 2001. The attack provoked outbursts of street violence and chants of anti-American slogans. But the US countered that a "number" of people had died in the engagement -- and it blamed the Taliban for using people as human shields. The controversy then worsened when it emerged over the weekend that chemical weapons may have been used in the clash. The US military rejected that claim and went on the offensive Monday, when Col. Greg Julian, the top spokesman in Afghanistan, alleged that Taliban militants have employed white phosphorus -- a highly flammable material that causes severe burns -- at least four times in Afghanistan over the past two years. Just hours later, another spokesperson highlighted 44 documented cases where militants in Afghanistan may have used the chemical in mortar attacks and homemade bombs, most recently in an attack last Thursday on a NATO outpost in Logar Province just south of Kabul.

Homayoun Shuaid, a journalist based in Kandahar, says that when he called Qazi Yusuf Ahmadi, the militants' southern spokesman, to get a reaction on the US claims, they were dismissed as a "bunch of lies and propaganda." "It's usually the other way around," with the US rejecting Taliban reports, says Mr. Shuaid. After an attack or errant US airstrike, Taliban representatives usually text message or e-mail reports to him "within minutes," giving their version of what happened, Shuaid continues. Their claims are almost always exaggerated, he says. But because they arrive first, he says, they take on the currency of truth among a populace that receives most of its information via radio or word of mouth.

Eight years after the fundamentalist movement enforced a ban on television, the Taliban has developed a fast, coordinated media apparatus that has eroded public support for nation-building, according to a July report by the International Crisis Group, even though active support for the insurgents remains low. "This does not mean the people believe everything [Taliban operatives] say. But given the weakness of the government and missteps of the international community, it feeds into a climate of suspicion and potential alienation," says the author of the report, Joanna Nathan.

Their tools span the spectrum, from radio transmissions and a multilingual website, known as "The Emirate," which is updated almost daily with battle reports and press releases, to more traditional means of communication such as audio cassettes and "night letters" passed out by hand. And they have succeeded by filling a narrative void left by the Afghan government and coalition forces, who say they are slowed by hostile terrain and an obligation to find the truth.

In March, US special representative to Afghanistan and Pakistan Richard Holbrooke told journalists that "strategic communications" have become a "major, major gap to be filled" if US-led forces are to reverse losses. This urgency figured in the Obama adminstration's new Afghan strategy revealed in March, which called for a major upgrade "to improve the image of the United States and its allies" and "to counter the propaganda that is key to the enemy's terror campaign." One component of this strategy, according to British defense analyst Tim Foxley, is "to challenge the Taliban to explain their actions and intent," while promoting a grassroots discussion of "the Taliban's legitimacy, their interpretation of Islam, what constitutes a jihad, and the morality of killing civilians."

On Wednesday, coalition forces issued a press release condemning a wave of Taliban suicide attacks in the city of Khost that killed 13 civilians and injured 36. "These attacks again demonstrate the insurgents' complete disregard for the people of Afghanistan whom they claim to represent. These senseless acts reflect how dishonorable the insurgents are; no one can honestly say they are fighting for the people then purposefully attack innocents," said Brig. Gen. Richard Blanchette, the ISAF spokesman.

The military's improved responsiveness appears to be part of a host of changes now in motion to try and beat the Taliban at their own game. The Pentagon has reportedly launched a broad "psychological operations" campaign in Afghanistan and Pakistan to take down insurgent-run websites and the jam radio stations dominate the airwaves in backcountry areas. In eastern Afghanistan's Paktia Province, for instance, the US military is busy setting up a network of radio transmitters to broadcast information on attacks and other security incidents that the Taliban is adept at exploiting. Officials say that US forces have sped up their approval process for messages and distributed thousands of radios to ensure that isolated locals get the news ahead of Taliban spin doctors.

The Army is also rewriting its information operations manual. The new document, set to be released later this year, will give greater authority to battlefield commanders to make communications decisions on the spot -- rather than senior officers far from the action -- to counter Taliban attempts to stage deaths and then circulate fabricated videos.

The coalition forces have a weekly call-in radio program, "Ask ISAF," where Afghans can directly present their questions and concerns to officers. The Afghan government, meanwhile, has opened a $1.2 million media center staffed by Western-trained PR specialists. The facility includes a hi-tech media monitoring wing and an outreach department to build better working relations with journalists.

But in Afghanistan's deeply conservative culture, analysts say gestures of respect are just as important as the message itself. Nader Nadery, director of the Afghan Independent Human Rights Commission, calls the public expression of regret offered last week by Secretary of State Hillary Clinton a "huge improvement compared to Azizabad," referring to a high-profile case last August in Herat Province where Afghan and United Nations officials found evidence that up to 90 civilian had perished in a US operation.

The military had disputed the findings, saying no civilians had died, only Taliban. But after a high-level investigation, widespread protests, and heavy pressure from Afghan President Hamid Karzai, the military put the civilian death toll at 33, and Defense Secretary Robert Gates apologized. Families of the dead were paid $2,000 through the Afghan government. Such incidents, says Mr. Nadery, mean that the Taliban do not "have to do much extra" to undermine public support for the Afghan government and its foreign backers. "The damage is done. And it's hard to compensate, whether with money or with words," he says.
Posted by: ryuge || 05/14/2009 03:15 || Comments || Link || E-Mail|| [10799 views] Top|| File under:
Karzai to launch Swat-style operation on border
Afghan President Hamid Karzai announced on Wednesday that his government would follow in Pakistan's footsteps and launch a military operation against the Taliban on its side of the border.


That's called "Hammer and Anvil", I think.

After conducting bilateral talks with Prime Minister Yousuf Raza Gilani, he said Afghanistan supported Pakista n's efforts to combat terrorism. During the meeting, both leaders expressed the resolve to eliminate the threat of militants from both sides of their shared border. Karzai agreed with Gilani that drone attacks hurt the government's strategy to isolate the Taliban from the tribesmen.


If they can take care of it on their own, drone attacks won't be needed... at least not as often. Or perhaps they can claim they did it, not the Americans.

They can always blame the Ruritanians ...

Trade deal: Also on Wednesday, Foreign Minister Shah Mehmood Qureshi said Pakistan and Afghanistan have agreed to fast track the conclusion of the Afghanistan and Pakistan Transit Trade Agreement before the end of 2009. Addressing the 3rd Regional Economic Cooperation Conference on Afghanistan he said both countries had agreed to set up a joint Afghanistan Pakistan Transit Trade Coordination Committee to coordinate and resolve all issues related to cross-border commerce and inland trade, APP reported.
Posted by: Fred || 05/14/2009 00:00 || Comments || Link || E-Mail|| [10795 views] Top|| File under: Taliban
Afghan war rules set to change
The new US commander in Afghanistan, Lt-Gen Stanley McChrystal, is likely to be willing -- unlike his predecessors -- to fight on both sides of the border with Pakistan, the New York Times has announced.


It's the Daily Times of Pakistan. They can't be expected to know that the New York Times is not a government organ.

McChrystal, it says, is a counterinsurgency expert who for years has viewed the violence in Afghanistan and Pakistan as a single problem.
Senior US officials told the paper that Gen McChrystal would have no "explicit mandate" to carry out military strikes in Pakistan. At the same time, current and former officials said he was ideally suited to carry out a White House strategy that regards Afghanistan and Pakistan as a single problem. "For him to be successful, he's going to have to fight the war on both sides of the border," said Robert Richer, a retired CIA officer who has worked with McChrystal.

Rantburgers have been saying this for a while.

Administration officials and lawmakers have said the decision to install McChrystal was driven at least in part by a desire to elevate a new generation of army leaders with fresh thinking. "This is less about Gen McKiernan than it is about a new counterinsurgency strategy and a new leadership to reinvigorate that strategy," said Senator Jack Reed. McChrystal was a key advocate last year of a plan, ultimately approved by former president George Bush,


Really? That dummy George W. got another thing right? I'm shocked!

to use American commandos to strike at Taliban sanctuaries in Pakistan. And a senior CIA official based at Bagram was made in charge of CIA and military commando missions in "Afghanistan and Pakistan".

Two officials said McKiernan had resisted the creation of a new operational command in Afghanistan that Gates announced on Monday. McChrystal not only supported the plan, but has also pressed for the creation of a new cadre of American officers who would specialise in Afghanistan and serve repeated tours there.


Fascinating. We might win this thing yet.
Posted by: Fred || 05/14/2009 00:00 || Comments || Link || E-Mail|| [10794 views] Top|| File under: al-Qaeda
Africa North
HRW seeks Libyan inquiry into al-Libi prison suicide
[Maghrebia] Libyan authorities should carry out a full and transparent investigation of the reported suicide last weekend of Libyan prisoner Ali Mohamed al-Fakheri, aka Ibn al-Sheikh al-Libi, Libya-watanona on Tuesday (May 12th) quoted Human Rights Watch as saying.
"What was the name?"
"Al-Libi."
"Look, buddy, this is Libya. We're all 'al-Libi'!"


"Yeah, but he's the only one that looks like a mutation!"

Definitely the pond-scum in the gene pool ...

Al-Libi was found dead in his cell in Tripli's Abu Salim prison, where he had been serving a life sentence since his 2006 extradition from Guantanamo. HRW spoke briefly with al-Libi on April 27th at the prison, the NGO said.
Posted by: Fred || 05/14/2009 00:00 || Comments || Link || E-Mail|| [10794 views] Top|| File under: al-Qaeda
Bangladesh
War crime case against Ghulam Azam, others withdrawn
[Bangla Daily Star] The civil suit seeking a court order declaring Jamaat-e-Islami's iconic leader Ghulam Azam and 35 others war criminals was withdrawn yesterday by the plaintiffs.

In defence of the withdrawal of the suit, Dhaka District Chief Government Pleader (GP) Fakir Deluar Hossain said the civil court dealing with the suit has no jurisdiction to mete out exemplary punishments to the defendants, even if they were proven guilty.

"The court could have only declared them war criminals on the basis of documents submitted by the plaintiffs," said Deluar, who on government directives pursued the private litigants to withdraw the case.

The petition submitted by the plaintiffs to the court seeking withdrawal of the case, said the government already initiated steps to try war criminals under the International Crimes (Tribunal) Act 1973 by setting up special tribunals, and the plaintiffs considered the government efforts reasonable.

According to the international crimes act, upon conviction of a war criminal, the tribunal is supposed to sentence the convicted to any punishment proportionate to the gravity of the crime as appears to the tribunal to be just and proper, including death.

Talking to reporters, Deluar said the government high ups instructed him to take necessary steps for withdrawal of the case field by three lawyers on November 13 last year against Ghulam Azam and the 35 others, following the filing of which a Dhaka court on Monday summoned the defendants to appear before it, to explain why they should not be declared war criminals.

"The government might have faced difficulties to initiate trials of the 36 defendants on charges of war crimes if this case continued," Deluar said yesterday.

State Minister for Law Advocate Qamrul Islam also expressed satisfaction over the withdrawal of the case.

"I'm happy and thank the plaintiffs as they withdrew the case keeping their confidence in the government's move to hold trials of war criminals," he told reporters in his instant reaction.

The state minister, who earlier on several occasions requested victims of 1971 not to file cases against war criminals since the government itself will be a party to holding the long due trials, also said yesterday that the public confusion about trials of war crimes will be ameliorated by the withdrawal of the suit.

He was referring to the public confusion created by filing of war crime cases by private citizens while the government is taking its time to do so, although it has been saying that it will try the war criminals and mete out exemplary punishment.

Reiterating the government's strong position for holding war crime trials, the state minister said the trial process will start soon, and all war criminals will be brought to justice gradually.

The state minister hoped that trials of top war criminals will be completed by December this year.

He also expressed astonishment over how a civil court took the case into cognisance and issued summons on Ghulam Azam and the 35 others to appear before it.

On taking into cognisance the civil suit, filed by three lawyers -- Mohammad Liton Miah, Mohammad Safayat Hossain Sajib, and Rajeeb Ahmad -- Judge Iftekhar Ahmed of the 9th Assistant Judge's Court took the matter for trial and issued the summons on Monday.

The court ordered the defendants to appear before it on July 20 to explain why they should not be declared war criminals for committing crimes against humanity during Bangladesh's liberation war in 1971.

The 36 defendants included Jamaat's former ameer Ghulam Azam, its incumbent Ameer Motiur Rahman Nizami, Secretary General Ali Ahsan Mohammad Mojahid, and the party's senior central leaders Abdus Subhan, AKM Yosuf, Muhammad Kamaruzzaman, Abdul Quader Molla, Delwar Hossain Saydee, Mir Kasem Ali, Maulana Abul Kalam Azad, Barrister Korban Ali, and Advocate Ansar Ali, and BNP lawmaker Salauddin Quader Chowdhury.

The civil court also asked the defendants to explain why they should not be declared disqualified from contesting in elections.
Posted by: Fred || 05/14/2009 00:00 || Comments || Link || E-Mail|| [10799 views] Top|| File under: Jamaat-e-Islami
Britain
Only a third of UK terror suspects are charged
Britain has arrested more than 1,400 people under anti-terrorism laws since Sept. 11, 2001, the government said on Wednesday, but only a third of those were charged and even fewer convicted.

Releasing the first complete statistics on the issue, covering the period from the attacks on the United States to March 31, 2008, the Home Office said there had been 1,471 arrests under the Terrorism Act. Of those, 521 (35 percent) resulted in charges being brought, of whom 102 (7 percent of the arrests) were ultimately convicted under terrorism legislation. A further 94 were convicted under non-terrorism legislation. The statistics do not, however, include those who are charged and awaiting trial, or those who have been convicted of a terrorism-related crime since March 2008. Britain has been on high alert over terrorism since Sept. 2001 and especially since four suicide bombers blew themselves up on the London transport network in July 2005, killing 52 commuters. Other planned attacks have been foiled.

It has introduced progressively more stringent anti-terrorism laws, allowing suspects to be detained for up to 28 days without charge, and stop and search operations on the streets. The 28-day detention rule make Britain one of the strictest countries in Europe when it comes to holding suspects. Human rights groups are opposed to the measure, but the government insists it is necessary and failed in a recent bid to increase it to 42 days. According to the figures released on Wednesday, only six people have been held for the full complement of 28 days without charge. Three were ultimately charged.

Paul Wiles, chief scientific adviser at the Home Office, said the proportion of terrorism suspects arrested who were later charged was similar to the rate for other criminal offences, at around 35 percent.
Posted by: Fred || 05/14/2009 00:00 || Comments || Link || E-Mail|| [10794 views] Top|| File under: al-Qaeda in Britain
China-Japan-Koreas
GovŽt report says N. Korea made progress in extending missile range
[Kyodo: Korea] The Japanese Defense Ministry has concluded in a report that North Korea launched a long-range ballistic missile in April to test and improve its missiles and has made progress in extending their range, according to a summary of the report obtained by Kyodo News on Wednesday. The summary states that the launch of what appears to have been either a Taepodong-2 or an improved version could lead to the enhancement of the accuracy of the Rodong medium-range missile, which is capable of striking Japan, but the ministry could not ascertain whether the rocket was carrying a satellite as claimed by North Korea.

Posted by: Fred || 05/14/2009 00:00 || Comments || Link || E-Mail|| [10798 views] Top|| File under:
'No U.S.-N.Korea Talks Outside 6-Party Framework'
The U.S.' point man on North Korea Stephen Bosworth says Washington is not thinking of holding bilateral talks with North Korea outside the six-party framework.


Wait til Bambi feels he has to 'do something' ...

Japan's Kyodo News on Monday said Bosworth spoke of the issue in separate meetings with Japanese vice foreign minister Mitoji Yabunaka and chief nuclear envoy Akitaka Saiki in Tokyo. Japanese officials said they agree with Washington's stance and called for close consultations.

On Monday the two sides also agreed not to give in to North Korea's provocations and to remain cool-headed while patiently pursuing the resumption of the stalled six-party nuclear talks.
Posted by: Steve White || 05/14/2009 00:00 || Comments || Link || E-Mail|| [10794 views] Top|| File under:
U.S. Asks for Korean Engineers in Afghanistan
The U.S. informally asked Korea to dispatch a military engineer corps to Afghanistan. A government source told the Yonhap news agency Tuesday that the Defense Department relayed its wishes via top officials at the U.S. Forces Korea and the Combined Forces Command.

The source said this could be regarded as an informal request for Korean troops to help reconstruct the war-torn country. The U.S. also hopes Korea will help train the local military and police force so the Afghan government can be more self-reliant in maintaining peace and order.

Seoul's defense and foreign ministries are now closely evaluating re-dispatching troops to the region. Korean non-combatant troops, consisting of engineers and medics, joined in reconstruction efforts in 2002 before withdrawing after a group of Korean missionaries were taken hostage by Taliban militants in 2007.


Maybe they should keep the missionaries out for a while ...

The issue may be discussed between Korea and the U.S. in the coming days as important military negotiations are to be held soon, including a meeting of the two countries' defense ministers in Singapore on May 30.
Posted by: Steve White || 05/14/2009 00:00 || Comments || Link || E-Mail|| [10794 views] Top|| File under:
Home Front: Politix
Pelosi says she learned of waterboarding in 2003
...and guess who she blames.


WASHINGTON – Under strong attack from Republicans, House Speaker Nancy Pelosi accused the CIA and Bush administration of misleading her about waterboarding detainees in the war on terror and sharply rebutted claims she was complicit in its use.


It was Bush, I tells ya! It was always Bush!!


"To the contrary ... we were told explicitly that waterboarding was not being used," she told reporters, referring to a formal CIA briefing she received in the fall of 2002.


Humminah humminah humminah...


Pelosi said she subsequently learned that other lawmakers were told several months later by the CIA about the use of waterboarding. "I wasn't briefed, I was informed that somebody else had been briefed about it," she said.


Yeah..."somebody else"! That's the ticket!!


The House's top Democrat made her comments at a news conference where she was peppered with questions about her knowledge of a technique she and others have called torture. Republicans have insisted in recent weeks that she and other Democrats knew waterboarding was in use, but made no attempt to protest.


And aren't you sorry you ever brought this up, Madame Speaker? And the best part? Most people could care less if they waterboarded the bastards but you decided to make a big deal about it and now you may lose your job and you did all the work. Somewhere, Dark Lord Cheney chuckles...
Posted by: tu3031 || 05/14/2009 11:57 || Comments || Link || E-Mail|| [10799 views] Top|| File under:
India-Pakistan
Army planning massive Waziristan operation
The Pakistan Army is planning to begin a new offensive in Waziristan, The Daily Telegraph has reported. "The army is planning to go into Waziristan, possibly in June, which will involve huge numbers of troops to establish state control over the area," source said.
Posted by: Fred || 05/14/2009 00:00 || Comments || Link || E-Mail|| [10795 views] Top|| File under: Govt of Pakistan
US administration satisfied with Swat operation: Qureshi
Foreign Minister Shah Mehmood Qureshi has said the US is satisfied with the military offensive in Swat and adjoining areas, a private TV channel reported on Wednesday. According to the channel, Qureshi told reporters at the Lahore airport that India was not part of the Pak-Afghan transit trade agreement. He said the US had been assured that Pakistan's nuclear arsenal was in safe hands. He said the government would not let the Taliban preach their agenda under any circumstances. Qureshi said the US had been told that the drone attacks were counterproductive and the technology should be transferred to Pakistan.
Posted by: Fred || 05/14/2009 00:00 || Comments || Link || E-Mail|| [10795 views] Top|| File under: Govt of Pakistan
Sufi accuses govt of betrayal
TNSM chief Sufi Muhammad has accused the government of reneging on its commitment in the peace deal in Swat. He told Sky News through his spokesman, Izzat Khan: "The peace deal has been broken by the government. Even in Jammu and Kashmir, the Indian government does not use bombs against its own people. "The government is trying to keep a foreign power happy by killing its own people. They are taking the dollars and filling their pockets and just trying to please others by killing their own citizens."
Posted by: Fred || 05/14/2009 00:00 || Comments || Link || E-Mail|| [10794 views] Top|| File under: TNSM
Govt under fire in NA over Swat military operation
Differences emerged in the National Assembly on Wednesday over the Swat military operation, as legislators from the Pakistan Muslim League-Nawaz (PML-N) criticised the government for not consulting the parliament before launching the offensive.

Lawmakers from the ruling Pakistan People's Party (PPP) said the government had no other option after the failure of the peace deal.

Both the parties expressed their concerns over the problems of the internally displaced persons (IDPs) and urged Pakistanis to help them.

In a hard-hitting speech, PML-N's Khawaja Asif accused the government of launching the military operation on the US dictate "in order to earn dollars" and insisted the government should try a negotiated settlement of the dispute. "The government is trying to fool us. They sought the approval of the parliament for the Nizam-e-Adl Regulation when it was not needed, but completely ignored it for the crucial decision of launching the military operation. The parliament has become irrelevant," he said.

The PML-N leader said the government had not called an all-parties conference before the move because it had already decided to launch a military operation.

Posted by: Fred || 05/14/2009 00:00 || Comments || Link || E-Mail|| [10794 views] Top|| File under: Govt of Pakistan
UN chief backs action against Taliban
UN Secretary General Ban Ki-moon has backed Pakistan's fight against the Taliban and expressed "confidence and trust" in President Asif Ali Zardari.


No snark -- I am truly shocked.

He's a diplomat. They have special training to keep their lips attached ...

Zardari met the UN chief on Tuesday to ask Ban to initiate global aid for over a million civilians displaced from the restive areas of the country. Zardari told reporters after the meeting that Ban and he were joining in an appeal for assistance to help Pakistan deal with the "human catastrophe" amid the military action to flush out Taliban from the country.

"We're appealing to the world, myself and the secretary general... to draw attention on the human catastrophe that is taking place," he said. "They (civilians) are losing their crops, they're losing their earnings, their livelihood and their homes, so we want the world to help us," he added. "The secretary general has been kind enough to accept our appeal to him and he is going to appeal to the world with us jointly to help Pakistan." The president said the purpose of the meeting was to draw the world's attention to the crisis so that help could be mobilised at the earliest.

Concern: Ban told reporters he had expressed his "deep concern" to Zardari over the humanitarian situation. "I expressed my deep concern and I expect President Zardari to take all necessary care to protect the civilian population," the UN chief said. "The UN is ready to stand by to provide the necessary humanitarian assistance." A UN statement said the two leaders "covered a wide range of issues relevant to Pakistan, including the regional situation, progress on an inquiry commission into the assassination of Benazir Bhutto and the Friends of Democratic Pakistan Group".
Posted by: Fred || 05/14/2009 00:00 || Comments || Link || E-Mail|| [10793 views] Top|| File under: Govt of Pakistan
Iraq
60-year-old Army soldier is oldest killed in Iraq
A 60-year-old Vietnam War veteran who was killed by a roadside bomb in Iraq has become the oldest Army soldier to die in that conflict, the military said Thursday.

An Associated Press database of soldiers killed in Iraq and Afghanistan shows that Maj. Steven Hutchison, of Scottsdale, Ariz., is the oldest member of any service branch killed since the wars broke out.

His brother said Hutchison decided to re-enlist after the 9/11 terrorist attacks and the death of his wife.

Richard Hutchison said that his older brother wanted to re-enlist immediately after 9/11 but that his wife was against it. He signed up again in July 2007 after she died, according to his brother and the Army.

"He was very devoted to the service and to his country," Richard Hutchison said. "I didn't want him to do it, but he had a mind of his own and that's what he wanted to do."

The Pentagon said Steven Hutchison was killed in Iraq on Sunday. Army spokesman Lt. Col. Nathan Banks said Thursday that Hutchison was the oldest Army soldier killed in Iraq.

Hutchison was assigned to the 2nd Battalion, 34th Armor Regiment, 1st Brigade Combat Team, 1st Infantry Division at Fort Riley, Kan.
Posted by: Anonymoose || 05/14/2009 20:21 || Comments || Link || E-Mail|| [10802 views] Top|| File under:
Israel-Palestine-Jordan
IAF practicing MIG-29/F-16 dogfights
Israel Air Force test pilots are flying MIG 29 jets and conducting dogfights against the IAF's F-16 fighters, Channel 2 revealed Wednesday evening.

The MIG 29, developed by the soviets in the 1970s, is one of the best fighter jets used by eastern and Arab countries, as well as by Syria and Iran. It was developed to counter American-made jets such the F-16 or F/A-18.

The jets were loaned to Israel by an unnamed foreign country. The experiment is meant to prepare IAF pilots for missions where they might have to fight a foreign air-force. "We tested them - we trained the IAF pilots against them," an unnamed IAF official said,

The IAF employs ten test pilots. The training of each costs about a million dollars, but the experience gleaned from the test pilots, the unnamed official said, "is priceless. You fly in places and in certain conditions in a way never attempted before," an unidentified test pilot said. "Once, a piece of the jet's body broke during an experiment but the crew managed to land it safely."

A test jet is just like a regular one, except for special sensors which cover literally every aspect of its mechanical and electronic systems and can be monitored from the ground for assessment.

An additional experiment conducted recently by the air force involved loading an F-16 with weapons to its utmost capacity, or "flight in a heavy formation," as the test pilot labeled it. The experiment was meant to measure the pilot's safety and the fighter's capability when it was carrying the maximum amount of armaments. A jet so armed might be used in a long-distance sortie. The pilots interviewed would not name which foreign countries might be the targets of such sorties, but it was clear the main target of such an ambitious mission would be Iran's nuclear installations.
Posted by: tu3031 || 05/14/2009 09:47 || Comments || Link || E-Mail|| [10795 views] Top|| File under:
Obama warns Netanyahu: Don't surprise me with Iran strike
U.S. President Barack Obama has sent a message to Prime Minister Benjamin Netanyahu demanding that Israel not surprise the U.S. with an Israeli military operation against Iran. The message was conveyed by a senior American official who met in Israel with Netanyahu, ministers and other senior officials. Earlier, Netanyahu's envoy visited Washington and met with National Security Adviser James Jones and with Secretary of State Hillary Clinton, and discussed the dialogue Obama has initiated with Tehran.

The message from the American envoy to the prime minister reveals U.S. concern that Israel could lose patience and act against Iran. It is important to the Americans that they not be caught off guard and find themselves facing facts on the ground at the last minute.

Obama did not wait for his White House meeting with Netanyahu, scheduled for next Monday, to deliver his message, but rather sent it ahead of time with his envoy.


Almost makes you wonder, with Bambi in charge, whether it's better to be an adversary than a friend ...

It may be assumed that Obama is disturbed by the positions Netanyahu expressed before his election vis-a-vis Tehran - for example, Netanyahu's statement that "If elected I pledge that Iran will not attain nuclear arms, and that includes whatever is necessary for this statement to be carried out." After taking office, on Holocaust Memorial Day Netanyahu said: "We will not allow Holocaust-deniers to carry out another holocaust."


He means it too, as do most Israelis. Bambi and his advisers can't see that, wrapped up as they are in the Paleo narrative.

Besides, we all know how emotional those juices get about such things. Really, what's one third of the population murdered -- then or now -- compared to the ultimate fate of the universe?

Netanyahu and Defense Minister Ehud Barak do not oppose American dialogue with Tehran, but they believe it should be conducted within a limited window of time, making it clear to Iran that if it does not stop its nuclear program, severe sanctions will be imposed and other alternatives will be considered.

The American concern that Israel will attack Iran came up as early as last year, while president George W. Bush was still in office. As first reported in Haaretz, former prime minister Ehud Olmert and Barak made a number of requests from Bush during the latter's visit to Jerusalem, which were interpreted as preparations for an aerial attack on Iran's nuclear facilities.

Following the Bush visit to Jerusalem, about a year ago the previous administration sent two senior envoys, the chairman of the Joint Chiefs of Staff Adm. Mike Mullen, and the former U.S. national intelligence chief Mike McConnell to demand that Israel not attack Iran. The previous administration also gave the message greater weight through Mullen's public statement that an Israeli attack on Iran would endanger the entire region. Since that statement, Mullen has met a number of times with his Israeli counterpart, Israel Defense Forces Chief of Staff Gabi Ashkenazi.
Posted by: Steve White || 05/14/2009 00:00 || Comments || Link || E-Mail|| [10797 views] Top|| File under:
Syria-Lebanon-Iran
Hizbullah confirms broad aid for Hamas
[Jerusalem Post Middle East] In what seems to be a stark change in policy, Hizbullah has admitted to not only providing Hamas with "every type of support," but also to having done so for some time. "We have always said
that we supported the resistance in Palestine, but we have not mentioned how or given details of such support," Naim Qassem, the deputy leader of the Lebanese organization, said in an interview published by the Financial Times on Wednesday.

"But Egypt has now revealed that we have given military support to Palestine. We have done so for a while, but we have not talked about it," he continued.

In April, Egyptian authorities arrested 49 people suspected of plotting attacks against Israeli targets in the country, as well as against Egypt itself, of trying to smuggle weapons into Gaza, and of spreading Shi'ite ideology on behalf of Hizbullah. The incident quickly escalated into a war of words between Hizbullah and Egyptian officials, in which the latter accused the former of using Egypt as a "playground" for terrorism.

Israel has long suspected Hizbullah of assisting the Palestinian with arms and training, but the recent public feud with Egypt led the organization to its first public admission of such activities. "What he [one of those arrested by Egypt] really did was a kind of logistic work to help Palestinian brothers in transporting men and equipment for the resistance inside Palestine," Hizbullah chief Hassan Nasrallah said at the time. However, he categorically denied that the activities were aimed at harming Egypt or spreading the group's ideology.

Without addressing the latter allegation, Qassem reiterated Nasrallah's point to the Financial Times. "It is one of the secrets of the resistance that we don't talk about the details of our support, but suffice to say that we are giving them every type of support that could help the Palestinian resistance. Every type that is possible," he said. "We leave this to be seen in time to come," Qassem added when pressed on whether the group was providing arms and training.

Hizbullah's deputy leader also took the opportunity to blast US policy in the Middle East as hypocritical. "We are asked about our specific and limited support for Gaza, while nobody questions the US about their total and unflinching support for Israel," he said. "We are always questioned but nobody questions the US."
Posted by: Fred || 05/14/2009 00:00 || Comments || Link || E-Mail|| [10795 views] Top|| File under: Hezbollah
Terror Networks
Library Named After Paleo Suicide Bomber Wafa Idris Inaugurated at a Yemen Children's Hospital
According to the Yemeni news website www.yemenportal.net, a library and conference hall named after Palestinian suicide bomber Wafa Idris have been inaugurated at a children's hospital in the province of Ibb in southern Yemen. [1] The inauguration ceremony was attended by Yemeni officials, and launched by Samir Al-Kuntar, of the Palestinian Liberation Front, who carried out a deadly attack in Nahariyya in 1974, and was recently released from Israeli prison.

At the ceremony, speakers extolled the Resistance™ and the perpetrators of suicide bombings, and little girls read out texts and poems.

Following are excerpts from the report: [2]

Samir Al-Kuntar: "The Enemy Is Weaker than Cobwebs"
Btw and IIRC, the "cobwebs" idea was initially put forth by yasser himself (the israeli society was impressive but fragiela nd could be disrupted, forcing the israelis to flee), and then taken up by nasrallah, the new owner of samir.
Also, a good reminder agout samir the islamic hero...
"Freed prisoner Samir Al-Kuntar launched [the inauguration ceremony] of the hall and library named after Palestinian martyr Wafa Idris at the Mother and Child Hospital in Ibb. [The ceremony was] attended by the province's governor, Judge Ahmad Al-Hajri; by Dr. Balqis Abu Isba' of the Kan'an Association for Palestine, which sponsored the event; and by other politicians, prominent figures, and representatives of the health sector. They [all] stood up in honor of the heroine Wafa Idris, a volunteer nurse in the Palestinian Red Crescent, who blew herself up in an act of martyrdom in January 2002, killing one Israeli and wounding some 100 [others]."

Samir Al-Kuntar said at the ceremony: "The Yemenis embody the [ideal] of united Resistance™, which takes place [everywhere], from Palestine to Yemen, and which emphasizes that the way is long and requires numerous sacrifices like those that have been made in the past. The Yemeni people are expressing their pride in [Wafa Idris] by opening a hall named after her.

"We, the Resistance™ fighters in Palestine and Lebanon, have embarked on a new era, which we call the Era of Victories™, since we learned that the [supposed] strength of the oppressive enemy is [merely] a myth that stemmed from the Arabs' weakness and not from the enemy's [actual] strength. The enemy is weaker than cobwebs.

"We await the next battle, which will surely take place, because this enemy cannot admit even for a moment that he has been defeated. Therefore, he will foolishly attack our country again, but I tell you that the mujahideen of the Islamic Resistance™ are well prepared [to meet him], which will gladden your hearts and the hearts of all who support the Resistance™.

"The Islamic Resistance™ has [so far] been right in everything it has said, so when [Hizbullah secretary-general] Hassan Nasrallah says that the 2006 war was a walk in the park compared to the next battle, he is [probably] right, as usual."

Al-Kuntar thanked the Yemenis, and called on them to stand united, "because, for us, Yemen is the shield of the Resistance™, and in order to remain strong, it must unite."

Ibb Province Governor Ahmad Al-Hajri said that he was proud "that the Arab nation has stalwart Resistance™ [fighters] like Samir Al-Kuntar, who embodies the [ideal of persisting in] Resistance™ until the goals are achieved." He added, "The large Arab states were defeated and remain defeated, [while] the Resistance™ in the [Palestinian] territories, which have not [even] become a state yet, has become a thorn in the side of the enemy. After the Resistance™ defeated the enemy in Lebanon, with Allah's help and with [the aid of] its martyrs and prisoners, and liberated the Lebanese territories [in 2000], the enemy [also] withdrew from Gaza thanks to the Resistance™."

IbbProvince Governor: "The Resistance™ Has a Very Strong Presence Worldwide; Israel Is the One Under Siege"

Ibb Governor Al-Hajri accused Israel of assassinating PLO leader Yasser Arafat and of destroying the Palestinian infrastructures, but stated that "despite this, the Resistance™ and martyrdom have continued, and [Israel's] Racist™ separation fence has failed [to achieve its goals]. That is, the Resistance™ did not surrender but breached the fence and kidnapped [Israeli] soldier Gilad Shalit. The Resistance™ has a very strong presence worldwide, while Israel is the one under siege. Had the Arab states held their heads up and taken advantage of the Resistance™ in Gaza, they would have [been able to] change [the situation created by] the Camp David Accords, among other things."

Dr. Balqis Abu Isba': "A True and Just Peace in the Middle East Will Come Only with the Disappearance of the Oppressive Zionist Entity"


Nice of you to speak so frankly, doc, of course, you're in front of an arab crowd, not some gullible kufrs.


Dr. Balqis Abu Isba' praised Samir Al-Kuntar and Wafa Idris, calling them "emblems of Arab steadfastness," and said: "It is these emblems of martyrdom and courageous steadfastness who will restore to us our occupied lands. What has been taken by force will be restored only by force. It is this approach that will enable the Arabs to hold their heads up [in pride].

"The Palestinian cause was and continues to be the primary Arab cause. A true and just peace in the Middle East will come only with the disappearance of the oppressive Zionist™ entity, which has violated the sacred and perpetrated the most heinous crimes, and with the restoration of the stolen Arab lands [to their Rightful™ owners]."
Posted by: anonymous5089 || 05/14/2009 16:25 || Comments || Link || E-Mail|| [10795 views] Top|| File under:
Home Front: Culture Wars
Gung-Ho Documentary Offers Grunt's-Eye Perspective Of War
Most of the Iraq War-themed documentaries that have appeared thus far have been decidedly antiwar in their approach, which makes "Brothers at War" an anomaly.

Although not taking any overt political stance, Jake Rademacher's portrait of ordinary soldiers is so unabashedly gung-ho that it will be most widely embraced by right-wingers who follow the mantra of "Support the Troops." Co-executive produced by actor Gary Sinise, the docu is currently receiving a limited national release from Samuel Goldwyn Films.

Rademacher's sympathies stem naturally, since two of his brothers served in the war and he himself applied to West Point, only to be disqualified because of poor eyesight. His backup plan, naturally, was to attend film school.

He later made two journeys to the war-torn region, embedding himself with the troops -- who amusingly nicknamed him "Hollywood" -- and experiencing significant personal risk along the way.
Posted by: GolfBravoUSMC || 05/14/2009 11:08 || Comments || Link || E-Mail|| [10796 views] Top|| File under:
Who's in the News
31
[untagged]
5
Govt of Pakistan
5
TTP
2
Lashkar e-Jhangvi
2
Taliban
2
al-Qaeda in Pakistan
2
al-Qaeda in North Africa
2
al-Qaeda
1
al-Shabaab
1
TNSM
1
Salafia Jihadiya
1
Lashkar e-Taiba
1
Jamaat-e-Islami
1
Hezbollah
1
al-Qaeda in Britain
1
al-Qaeda in Europe
1
al-Qaeda in Yemen
Bookmark
E-Mail Me
The Classics
The O Club
Rantburg Store
The Bloids
The Never-ending Story
Thugburg
Gulf War I
The Way We Were
Bio
Merry-Go-Blog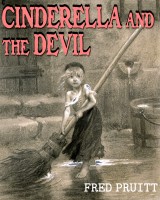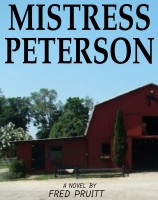 On Sale now!


A multi-volume chronology and reference guide set detailing three years of the Mexican Drug War between 2010 and 2012.

Rantburg.com and borderlandbeat.com correspondent and author Chris Covert presents his first non-fiction work detailing the drug and gang related violence in Mexico.

Chris gives us Mexican press dispatches of drug and gang war violence over three years, presented in a multi volume set intended to chronicle the death, violence and mayhem which has dominated Mexico for six years.
Click here for more information


Meet the Mods
In no particular order...


Steve White
Seafarious
tu3031
badanov
sherry
ryuge
GolfBravoUSMC
Bright Pebbles
trailing wife
Gloria
Fred
Besoeker
Glenmore
Frank G
3dc
Skidmark



Better than the average link...



Rantburg was assembled from recycled algorithms in the United States of America. No trees were destroyed in the production of this weblog. We did hurt some, though. Sorry.
3.238.118.80

Help keep the Burg running! Paypal: