Afghanistan
Thanks for nothing - Obama praises NATO allies on Afghanistan
STRASBOURG, France – President Barack Obama heralded "concrete commitments" from NATO allies to help advance a new U.S. strategy in Afghanistan on Saturday, calling their agreement to send up to 5,000 more military trainers and police to Afghanistan "a strong down payment" toward securing the country.

The allies, however, refused to agree to a U.S. request for additional combat troops.

"I am pleased that our NATO allies pledged their strong and unanimous support for our new strategy," Obama said at the end of a NATO summit that was heavily focused on Afghanistan and the newly retooled U.S. strategy to root out terrorists there and in neighboring Pakistan. "We've started to match real resources to achieve our goals," he said.

The White House said NATO countries agreed to send more personnel, including about 3,000 on short-term deployments, as the alliance steps up its campaign to stabilize Afghanistan before elections in August. An additional 1,400 to 2,000 will provide training for Afghanistan's national army.

But the allies rebuked Obama's push for Europe to share the burden of the anti-terror fight in Afghanistan with more combat troops. That leaves the heavy lifting in U.S. hands. As he escalates U.S. involvement in Afghanistan and Pakistan, Obama also is seeking to broaden the multinational commitment to preventing new terrorist attacks that he has repeatedly told Europeans are just as likely on their continent as in America.

Since Obama took office in January, the United States has committed to sending 21,000 additional troops as part of his new strategy.

The president is in the midst of an eight-day European trip focused on the global economic crisis and the terrorism fight in Afghanistan.

On the latter front, Obama spent the past few days trying to drum up support during a summit marking the 60th anniversary of NATO.
Posted by: GolfBravoUSMC || 04/05/2009 09:16 || Comments || Link || E-Mail|| [6465 views] Top|| File under:
Afghan President orders review of Shiite law
[Al Arabiya Latest] Afghan President Hamid Karzai has ordered a review of a new law for Afghanistan's Shiite minority after Western nations raised concerns over its impact on women's rights.

Speaking at a NATO summit at which Britain and other countries agreed to send more troops to Afghanistan to step up security during August presidential elections, British Prime Minister Gordon Brown said he voiced grave concern over the Shiite Personal Status Law to Karzai and had "demanded assurances" that the law would not infringe women's rights.

"People will not accept that British soldiers are working in Afghanistan to make Afghanistan safe if the rights of women are not being properly upheld in the country," Brown said.

The law, which has not been publicly released, is believed to state women can only seek work, education or doctor's appointments with their husband's permission. Only fathers and grandfathers are granted custody of children under the law, according to the United Nations Development Fund for Women.

Opponents of the legislation governing the personal lives of Afghanistan's Shiite minority have said it is "worse than during the Taliban".

Karzai has been accused of electioneering at the expense of women's rights by signing the law to appeal to crucial Shiite swing voters in this year's presidential poll. While the Afghan constitution guarantees equal rights for women, it also allows the Shiite community, thought to represent 10 per cent of the population, the right to settle family law cases according to Shiite law.

Disapproval from the West
A British official said Karzai had told Brown he had asked Afghanistan's Justice Ministry to look at every aspect of the law, consult with the Shiite community and if necessary bring a revised draft back to parliament.

The United States, NATO, Canada and the United Nations have spoken out against the law, saying it legalizes marital rape.

Karzai said on Saturday such criticisms were based on a wrong translation or misinterpretation of the law, which has not yet come into force. He said a copy of the law he had seen did not reflect the criticisms and concerns of Afghanistan's Western backers.
Posted by: Fred || 04/05/2009 00:00 || Comments || Link || E-Mail|| [6460 views] Top|| File under:
Arabia
Negotiations over Dutch captives fail in Yemen
[Al Arabiya Latest] Negotiations for the release of a Dutch couple kidnapped by Yemeni tribesmen were stalled as kidnappers' demanded that some police officers must be brought to justice, tribal mediators said Saturday.

Kidnappers said police officers were allegedly involved in attacking their tribe last year must be brought to justice before they release the Dutch couple, a mediator said.

Negotiations began last Tuesday with tribal chief Ali Nasser al-Siraji, leader of the kidnap mission, in order to securing the couple's release in return for financial compensation over a shooting incident in which a convoy headed by Siraji came under fire from a security check point and some members were hurt, mediators claimed.

"He has insisted that he will not release the hostages until his adversaries are at least questioned (by police) and held accountable, in addition to him receiving compensation," a mediator said.

Siraji, however, described the hostages as "guests", giving assurances that they are safe.



" He has insisted that he will not release the hostages until his adversaries are at least questioned and held accountable, in addition to him receiving compensation "

Yemeni tribal mediator
Siraji modified the initial demand that the perpetrators of the alleged attack should be handed over to him. He wanted the "head of security in the province of Marib, Mohammed al-Ghadra, and Mohammed Omar, the head of central security in Marib, in addition to the soldiers who fired."

An interior ministry official said local authorities contacted the hostages who were in good health, the state news agency Saba reported, adding that security forces surrounded a remote tribal area where the two were being held.

Demanding ransom
"It was a Dutch couple who lived in Yemen. They were kidnapped near the capital," an official at the Dutch embassy in Sanaa told Reuters in Dubai. "I have no information about the demands of the kidnappers."

The Dutch man worked at a water network project in Taiz, while his wife is believed to be a teacher at a local school. Media in the Netherlands identified them as Jan Hoogendoorn, 54, and Heleen Janszen, 49.

Foreigners are frequently seized by Yemen's powerful tribes for use as bargaining chips in disputes with the government. More than 200 have been abducted over the past 15 years. Most have been released unharmed.
Posted by: Fred || 04/05/2009 00:00 || Comments || Link || E-Mail|| [6460 views] Top|| File under:
Bangladesh
5 more BDR jawans make confession
[Bangla Daily Star] Five more Bangladesh Rifles (BDR) jawans yesterday confessed before two metropolitan magistrates to their involvement in the February 25-26 carnage at Pilkhana. They are Nayek Sheikh Manirul Islam, Sepoy Masud Ahmed, Sepoy Jafur Ali, Sepoy Joynul Abedin and Sepoy Raihan Chowdhury.

It could not be known what statements they made before the court.


Something about the Lindbergh baby ...

Following a petition submitted by investigation officer of the case Senior Assistant Superintendent of Police (ASP) Abdul Kahar Akand of Criminal Investigation Department (CID), metropolitan magistrates Tofail Hasan and Zulfikar Hayat recorded their statements under section 164 of Criminal Procedure Code (CrPC). After recording statements, the five accused were sent to jail.

With yesterday's tally, a total of 14 BDR jawans made confessional statements in connection with the case.

Meanwhile, Magistrate Zulfikar Hayat placed 12 BDR jawans on seven-day remand each after the investigation officer prayed for 10-day remand for each. The jawans are: Lance Nayek Hafez Ahmed Md Esmail Hossain, Sepoy Shah Alam, Signal Man Noor Alam, Sepoy Shamsul Alam, Sepoy Mizanur Rahman (1) and Sepoy Mizanur Rahman (2), Sepoy Abu Sadek, Sepoy Mamun Miah, Lance Nayek Masudur Rahman, Sepoy Eklas Uddin, Sepoy Jasim Uddin and Sepoy Julfikar Hossain.

A total of 130 BDR jawans have been placed on remand so far in the case.

Meanwhile, members of Rapid Action Battalion (Rab)-2 last night handed over 16 BDR jawans and a civilian to Lalbagh Police Station. Twelve of the BDR jawans were taken to Dhaka Medical College Hospital (DMCH) later in the night. The BDR jawans moved to DMCH were identified as habildars Shahabuddin, Kamarat Ali, Abdul Jalil, Rafiqul Islam, Oli Ullah and Santus Kumar, Nayek Golam Mostofa and Nayek Subedars Alauddin, Abul Khair, Sepoy Golam, Fauq Goffar and Tofazzol.

Talking to reporters at DMCH, the BDR jawans claimed that they were blindfolded and taken to an unknown location from the BDR headquarters on April 1. They were tortured there by Rab personnel, they claimed.

The civilian was identified as Mamun of Baghapara of Jessore.

Officer-in-charge of Lalbagh Police Station Golam Rahman told The Daily Star that around 9:30pm Rab personnel took them to the police station. He declined to talk any further about them.

Posted by: Fred || 04/05/2009 00:00 || Comments || Link || E-Mail|| [6461 views] Top|| File under:
Investigators dig into the past of mutineers
[Bangla Daily Star] Investigators of the BDR carnage are now digging into the past of the mutineers as several questions including the motive behind the BDR carnage still remain unanswered.

Although several perpetrators of the BDR Headquarters carnage have already been identified, the investigators made the move to unearth important clues to infiltration of terror elements in the force.

The Criminal Investigation Department (CID) and the military investigators who are trying to get the detailed life-sketches of the perpetrators believe any piece of information could lead to a significant breakthrough.

The CID and military investigators are working to collect the mutineers' past records from their families and every other possible source.

Speaking anonymously, an investigator said the signs of brutality and some other actions in Pilkhana give the impression that members of a disciplined force can't show such cruelty in the name of a mutiny.

"Either outsiders directly got involved in the carnage or some people were recruited in the border force in recent years with motivation to commit such a heinous crime. We're still trying to find out the answers to these suspicions by searching backgrounds and in many other ways," he said.

The investigator added they would screen the background of the mutineers to find out their past political affiliation, criminal records, if any, educational background [school or madrasa] and links to any suspicious groups or organisations.

A few weeks into the investigations Commerce Minister Faruk Khan, who is tasked with coordinating the government activities into the carnage, pointed his finger at militant groups including banned Jama'atul Mujahideen Bangladesh (JMB).

Another investigator said if there is involvement of JMB or any such groups, it would hopefully surface after scrutinising the mutineers' background.

CID sources say they have already started collecting the past records of all BDR mutineers through respective police stations.

So far 830 mutineers have been arrested and around 130 of them were remanded. Nine BDR members also made confessional statements before magistrates.

A CID investigator said, "It's a conventional practice to prepare character and antecedent [C&A] of a suspected criminal when we start to investigate a crime."

"This time we are doing the same about the accused BDR personnel to get any other lead which could help us unearth the whole mystery."

The investigator said they are preparing C&A of all the suspected mutineers who have already been arrested. "We will collect detailed background of those who led the mutiny, took part directly in the bloodbath and other heinous offences," he added.

In the carnage 74 people including 57 army officers were killed. After shooting the army officers the perpetrators charged bayonets on bodies in a way that many of their bodies were mutilated and hard to be recognised.

The mutineers also buried many bodies in mass graves inside the Pilkhana HQ and dumped some others into the sewage system.

Besides CID investigation, the government and army probe bodies are also working to unearth the mystery of the BDR carnage. They too are trying to gather past information and records of the mutineers.

However, the investigators say they have yet to detect whether anyone from outside infiltrated during the mutiny. But they believe the mutiny as well as the carnage was not a result of merely some demands of the BDR personnel.
Posted by: Fred || 04/05/2009 00:00 || Comments || Link || E-Mail|| [6462 views] Top|| File under:
Britain
Head of Muslim Council in UK vows to sue MP
[Al Arabiya Latest] The leader of the largest Muslim organization in Britain vowed Friday to take the secretary of state for communities in the UK government to court for defamation after she accused him of inciting violence against Jews and British troops.



"Blears defamed me when she claimed I called for an attacks on Jews all over the world"

Dawud Abdullah, Deputy of MCB
Dr. Dawud Abdullah, deputy secretary general of the Muslim Council of Britain said he will sue Hazel Blears, secretary of state for communities, for vilifying him in the media after talks between the cabinet minister and MCB on Friday did not resolve their differences. "Blears defamed me when she claimed I called for an attacks on Jews all over the world," Abdullah told AlArabiya.net. "That kind of defamation is upping the stakes and I feel obliged to defend myself in a legal manner against such serious and defamatory allegations," he said adding that he hoped the matter would be resolved after he responded to Blears' accusations in a letter to the Guardian.

Members of the Muslim Council of Britain also criticized Blears' campaign against Abdullah saying it threatened the relationship between the Muslim community and the UK government. Abdullah's lawyers accused Blears of adopting "an extraordinary and malicious interpretation," of the Istanbul Declaration Abdullah signed this year in solidarity with the people of Gaza.

Seeking damages


"A government which tries to suppress discussion of such views by the kind of crude bullying to which Hazel Blears unfortunately stoops will have little moral support, not only in the Muslim community, but in wider society"

Abdullah, Deputy of MCB
Abdullah explained he and MCB have taken all steps to de-escalate the crisis and that the UK government persisted despite a series of meetings and discussions the latest of which was one on Friday when MCB concluded it must seek damages. "We have explained all our concerns and have met with parliamentarians to move on. But the government has tried to publicly humiliate me. A government which tries to suppress discussion of such views by the kind of crude bullying to which Hazel Blears unfortunately stoops will have little moral support, not only in the Muslim community, but in wider society," Abdullah said and added that the government's ongoing pressure was a "classical colonial attitude" towards oppositional voices within society.

The deputy's lawyers warned Blears that unless she issues a retraction and apology by April 15 they will issue proceedings for libel.
Posted by: Fred || 04/05/2009 00:00 || Comments || Link || E-Mail|| [6461 views] Top|| File under: Global Jihad
China-Japan-Koreas
Simple miscommunication may be cause of wrong launch info
[Kyodo: Korea] As Japan went on high alert in anticipation of an imminent rocket launch by North Korea, erroneous launch information sent out by the Japanese government on Saturday led to widespread confusion among the public and municipal authorities. The mistake has been tracked to the Self-Defense Forces, which misunderstood radar information as indicating a rocket launch had taken place and allowed the information to be sent out to the country and the world.

Posted by: Fred || 04/05/2009 00:00 || Comments || Link || E-Mail|| [6459 views] Top|| File under:
Europe
Obama reassured Poland on missile shield
[Bangla Daily Star] US President Barack Obama reassured Warsaw over concerns that Washington might scrap a planned missile base in Poland whihc has angered Russia, Polish President Lech Kaczynski said yesterday.
Posted by: Fred || 04/05/2009 00:00 || Comments || Link || E-Mail|| [6463 views] Top|| File under:
Home Front: WoT
FBI: Taliban not behind NY shootings
[Jerusalem Post Front Page] The FBI ruled out Pakistani Taliban leader Baituallah Mehsud's claim that he was responsible for an attack on a US immigration assistance center in New York state in which 14 people were killed, Reuters reported Saturday. "Based on the evidence, we can firmly discount that claim," FBI spokesman Richard Kolko said.

A man armed with two handguns killed 13 people at an immigrant services center on Friday before apparently turning the gun on himself, authorities in Binghamton, New York, said.

Representative Maurice Hinchey, whose district includes Binghamton, told the New York Times that indications were the gunman was an immigrant from Vietnam.

Earlier Mehsud claimed responsibility for the deadly shooting. "I accept responsibility. They were my men. I gave them orders in reaction to US drone attacks," Baituallah Mehsud reportedly told Reuters.
Posted by: Fred || 04/05/2009 00:00 || Comments || Link || E-Mail|| [6462 views] Top|| File under: Taliban
India-Pakistan
ISRO chief Madhavan Nair gets Z-category security
Indian Space Research Organisation (ISRO) Chairman G. Madhavan Nair and six other prominent space scientists have been provided with security cover following threat to their lives after a Lashkar-e-Taiba militant claimed that plans were being hatched to kidnap or assassinate them.

Sources in the Union home ministry said 65-year-old Nair, who is also the Secretary, Department of Space, has been provided with "Z" category security while the other six scientists associated with the satellite and rocket divisions were given "Y" category security.

The move comes in the wake of interrogation of Furfur Nawaz alias Shabaz Nawaz, a Lashkar militant, recently deported from a Gulf country. He told the interrogators that Lashker had made plans to either kidnap or assassinate some of the prominent scientists including Nair, the sources said.

Under the Z category, Nair, a recipient of country's second highest civilian award -- Padma Vibushan -- will have an escort and guards round-the-clock. The other scientists will have a personal security officer and two guards each.

When contacted over phone, Director (Public Relations) of ISRO S. Satish told PTI that the organisation had received an alert from Union home ministry following which the security was reviewed and necessary measures were taken. The security of the campus and some of the prominent scientists was reviewed, he said, without divulging any of the names.

Sources in the home ministry said security around other scientific installation across the country has also been enhanced manifold. During interrogation, Nawaz said that he had conducted a recce of important scientific installations in Bangalore, the sources said.

He said second-rung leadership of Lashker had also visited gulf countries to prepare modules to target scientists. "Some money had also been allocated for the purpose," the sources said quoting Nawaz's interrogation report.
Posted by: john frum || 04/05/2009 15:25 || Comments || Link || E-Mail|| [6463 views] Top|| File under:
Pak chief justice sets hearing for girlŽs public flogging
[Al Arabiya Latest] Pakistan's top judge ordered a court hearing into the public flogging of a veiled woman, filmed on an amateur video that raised alarm about the tightening grip of the Taliban in Pakistan.


Sorry, Judge. Islamic law applies in Swat. Move on to the next case on your docket.


The details of the woman's alleged crime were confused, but residents in her village of Kala Killey in Swat said she was accused of illicit relations with an electrician and forced to marry him as part of her punishment.
God Gawd! An electrician? Not a holy man? No wonder they flogged her.
The footage, apparently from a mobile phone, shows two men pinning down a burka-clad woman by her feet and shoulders, while a man flogs her 34 times with a whip as she screams in agony.


"This is better'n gun sex!" he was heard to exclaim over the screams.


Chief justice Iftikhar Mohammad Chaudhry ordered the girl to attend a hearing set in court on Monday, according to a Supreme Court statement.


Right. Send the sheriff to serve her with a summons.


He also demanded that government and regional officials from the North West Frontier Province (NWFP) appear in person at the hearing.


"Not our fault, Judge! We turned Swat over to holy men to rule!"



Unfounded accusations


"Both the girl and the electrician assured the Taliban that they had not committed any sin. The couple also expressed readiness to undergo a medical examination to prove their innocence. But the Taliban ordered them to be whipped"

Anonymous resident
At least two local residents said the trouble started when unknown people told the Taliban that the electrician visited the girl's house on Jan. 3, where other women and children were also present.


"I'm here to fix your fuse box, lady!"


"The Taliban arrested the couple and recorded their statements," one of the residents reported on condition of anonymity.


"I'll be done in just a jiffy..."


"Both the girl and the electrician assured the Taliban that they had not committed any sin.


"Well, they'd put a penny in where the fuse was supposed to go, and that's technically a sin, but I fixed it!"


"The couple also expressed readiness to undergo a medical examination to prove their innocence. But the Taliban ordered them to be whipped."


"Aaaar! Where's the fun in sending them for a medical exam? Bring me the sultry wench with the fire in her eyes!"


"The electrician was also whipped but it is not known where he was taken," said a low-level local government leader, who also requested anonymity. "The couple was forced into marrying each other after they were handed down the punishment," he said.
"Do you take this woman...?"
"Well, yeah. I guess so. What'd you say her name wuz?"

A history of Taliban violence
Local government officials and residents said the video was filmed on Jan. 3, some weeks before the government signed a controversial agreement with a pro-Taliban cleric to allow sharia law in the Swat region, a former tourist resort and barely a morning's drive from the capital Islamabad.

Thousands of Taliban followers spent nearly two years waging a terrifying campaign to enforce sharia law in Swat -- beheading opponents, bombing girls' schools, outlawing entertainment and fighting government forces. They declared an indefinite ceasefire and vowed to release prisoners in the Swat valley eight days after the government signed the deal accepting Islamic law as the only system of justice in Swat.

The deal provoked alarm in the United States, Europe, Afghanistan and India, where governments are worried it will embolden militants in the North West Frontier Province, which is rife with Taliban and al-Qaeda extremists.

Protests for human rights

Samar Minallah, who works for a Pakistan human rights organization, said she was given the tape by people in Swat and distributed it to the Western media to highlight the cruelties endured by women in the region. "This girl was flogged on the basis of suspicious and false evidence. She is 17 years old... The entire village knows she is innocent," said Minallah.

The Pakistani government condemned the flogging and ordered an inquiry while hundreds of people held protests and demanded the arrest of those involved. "Islam strongly prohibits disgracing women and it is the responsibility of the government to bring to justice all those involved in flogging the girl in Swat," women rights' activist Nargis Rehman told a rally of more than 500 in front of the press club in the southern city of Karachi.
Posted by: Fred || 04/05/2009 00:00 || Comments || Link || E-Mail|| [6460 views] Top|| File under: Govt of Pakistan
NWFP police gives report on Qaeda, Taliban to federal govt
The NWFP police have submitted a report on Al Qaeda and the Taliban to the federal government, a private TV channel reported on Saturday.

According to the channel, the report, handed over to the government by NWFP IG Malik Naveed, contains important information about activities, hideouts, logistic support and possible targets in Pakistan of Al Qaeda and the Taliban. The report also includes recommendations by the NWFP police about evolving an effective strategy against Al Qaeda and the Taliban.

Online reported that Naveed said anti-state elements and leaders of banned outfits had been included in the category of the Taliban and Al Qaeda.
Posted by: Fred || 04/05/2009 00:00 || Comments || Link || E-Mail|| [6457 views] Top|| File under: al-Qaeda
Hafiz Saeed moves LHC against detention
Chief of the banned organisation Jamatud Dawa, Hafiz Muhammad Saeed, and three other Dawa leaders on Saturday challenged their detention in the Lahore High Court (LHC).

Saeed, Col (r) Nazeer Ahmad, Abdul Rehman and Ameer Hamza filed a petition in the LHC under Article 199(1bi) of the constitution.

Their counsel, AK Dogar, asked the court to determine if the petitioners were being held in custody according to the law.

He said the detention of the petitioners, ordered by the Home Department on January 9 and again on March 9, was without lawful authority and of no legal effect.

Dogar submitted that Hafiz Saeed had been earlier detained by the government of Gen (r) Pervez Musharraf but was released by the orders of the LHC, adding that there was no on the record allegation against the petitioner or his organisation.

The counsel said the LHC had also observed that Dawa had never been involved in any terrorist activities in Pakistan and no FIR had ever been registered against Dawa or any of its detained members.

He said Dawa was an independent organisation with no links with Lashkar-e-Tayyaba.

He requested the court to issue a habeas corpus direction, which would require the respondents to present the petitioners before the LHC.

Posted by: Fred || 04/05/2009 00:00 || Comments || Link || E-Mail|| [6460 views] Top|| File under: Lashkar e-Taiba
Elite teams to protect against suicide attack on FC checkpost
[Geo News] Interior Advisor Rehman Malik has said on Saturday that four inquiry teams have been constituted for investigation into suicide attack on FC checkpost in Islamabad. Malik was talking to media persons on his visit to Pakistan Institute of Medical Sciences (PIMS) here.

He said sharp shooters and snipers will be deployed to target terrorists according to revised security strategy. "Government has modified its security strategy keeping in view terrorists' new tactics of suicide attacks", Malik remarked informing, "Suicide bombers struck when FC personnel were taking lunch."

He said a special force, comprising of 25,000 officials, is being formed for monitory of 79 entrances across Islamabad but, "Monitoring the entrances and exists of Islamabad is a hard nut to crack", he added.

Posted by: Fred || 04/05/2009 00:00 || Comments || Link || E-Mail|| [6458 views] Top|| File under: Govt of Pakistan
Qazi calls for long march against ridding of US's slavery
[Geo News] Ameer Jamat-e-Islami Qazi Hussain Ahmed on Saturday has called for staging a long march against ridding of US's slavery. This he said in a marriage ceremony while talking to media men here. Qazi said, "I do not want combat with United States but neither will I accept US's slavery. Suicide bombing and terrorism will not go quiet in Pakistan unless Pakistan suspends fighting terror war for the interests of United States." He added that young girl's public flogging in Swat is not a new incident but highlighting it too much aims at sabotaging Swat peace deal. He urged government of grabbing those elements who want to exploit the Swat incident for satisfaction of their vested interests.
Posted by: Fred || 04/05/2009 00:00 || Comments || Link || E-Mail|| [6460 views] Top|| File under: Jamaat-e-Islami
Swat flogging a Jewish plot
KARACHI: Federal Minister Senator Azam Khan Swati of the Jamiat Ulema-e-Islam (JUI-F) said on Saturday that the flogging of the 17-year-old girl in Swat was a Jewish conspiracy aimed at destroying peace in Swat and distort the image of those Islamists who sport beards and wear turbans. Speaking at a reception hosted by the JUI-F Karachi Chapter in his honour, Swati said that the JUI-F may part ways with the PPP-led coalition government if drone attacks continue to violate the sovereignty of Pakistan. "We shall not tolerate the violation of our country's sovereignty through drone attacks," he said, adding that under a deep-rooted conspiracy, the Pakistan Army was being defamed. He said that the ISI might be modernised on the lines that they bring a bad name to its reputation among Pakistanis.He said that the US administration has declared Baitullah Mehsud as its enemy and approved financial aid for the Pakistan government for actions against people such as Mehsud. "There are apprehensions that the US administration may turn Pakistan into the next Afghanistan on the pretext of an operation against terrorists as they did with Afghanistan in the name of Osama Bin Laden," said Swati. The JUI-F minister expressed concern over the fact that the US might target Pakistan's nuclear installations, adding that we must be careful. "It is unfortunate that we long for water and electricity in this age of advancement," he lamented, while also condemning the killings of Pukhtoons in interior Sindh. Qari Usman, Qari Sher Afzal and Maulana Abdul Karim Abid of the JUI-F also spoke on the occasion
Posted by: john frum || 04/05/2009 00:00 || Comments || Link || E-Mail|| [6461 views] Top|| File under:
International-UN-NGOs
Danish PM chosen as new NATO secretary general
[Al Arabiya Latest] Danish Prime Minister Anders Fogh Rasmussen will be the next NATO secretary general, he and his predecessor said Saturday, after alliance leaders persuaded Turkey not to veto the nomination.


Gonna save the Islamic veto for later, huh?


Rasmussen was introduced by current secretary general Jaap de Hoop Scheffer and congratulated by President Nicolas Sarkozy of France and Chancellor Angela Merkel of Germany, joint hosts of NATO's Strasbourg summit.

"Everyone is fully convinced that Anders Fogh Rasmussen is the best choice for the alliance," Scheffer said, while admitting that there had been long discussions on the issue. "An agreement was found," he said.


Rasmussen said he was deeply honored to be the first Dane to lead the Atlantic alliance and to have been named at the 60th anniversary summit. He will take over from Scheffer on August 1.

The Danish leader had long been seen as the favorite to take over the job, but his nomination was called into question when Turkey -- which could have vetoed the decision -- raised objections at the summit. Ankara had not forgiven Rasmussen for defending a Danish newspaper's right to court controversy in 2005 by printing cartoons of the Prophet Mohammed, nor for refusing a Turkish request that he close a Kurdish television channel.



Posted by: Fred || 04/05/2009 00:00 || Comments || Link || E-Mail|| [6462 views] Top|| File under:
Iraq
Iraq to open new Saddam museum
[Al Arabiya Latest] Saddam Hussein may have been despised by his people but the Iraqi government still intends to memorialize him as it planned to open a museum filled with weapons, statues, paintings, furniture and artifacts that belonged to the nation's toppled dictator, officials announced Saturday.

The items collected and catalogued in the six years since the U.S.-led invasion are set to be handed back to the Iraqi government, which will consider a location for what would undoubtedly become a major attraction. "This is what was found after the invasion," said Abdul Zahraa al-Talqani, a tourism and antiquities ministry spokesman. "These possessions are for the Iraqi people," he added and said that a committee would be formed to find a site for the museum.

"We will look for a big building. I think one of the presidential palaces in Baghdad probably will be the place of the museum," said Talqani, noting that clothes, documents and various gifts Saddam received from foreign leaders were also among the possessions.

Some of Saddam's artifacts are currently stored in the National Museum in Baghdad, which only reopened in February after it was looted in the days that followed the dictator's ousting. However these artifacts have not been displayed.

The U.S. military on Saturday said weapons belonging to Saddam were been stored at a depot in Taji, 35 kilometers (22 miles) north of Baghdad, but were transferred to an Iraqi warehouse at Abu Ghraib closer to the capital. "The final goal is for these weapons to be displayed at a special museum with Saddam Hussein's artifacts," said U.S. army Major Franco Nieves. "They will be displayed for all the people of Iraq, future generations and visitors from of all over the world to admire."
Posted by: Fred || 04/05/2009 00:00 || Comments || Link || E-Mail|| [6468 views] Top|| File under: Iraqi Baath Party
Israel-Palestine-Jordan
Fatah, Hamas play the blame game
[Jerusalem Post Front Page] Hamas and Fatah officials traded accusations over the weekend, holding each other responsible for the collapse of the reconciliation talks that were aimed at forming a new Palestinian unity government.

The negotiations, which were held in Cairo under the auspices of the Egyptian General Intelligence Service, were called off on Thursday after the two sides failed to solve most of their differences.

Hamas and Fatah spokesman said the talks might restart at the end of April. However, Fatah officials in Ramallah told The Jerusalem Post that, given the wide gap between the parties, it was highly unlikely the talks would be resumed in the near future.

The officials said that the Egyptian mediators were "very angry" with both sides for failing to agree on the formation of a Palestinian Authority unity government.

According to one official, a senior Egyptian security official told representatives of Fatah and Hamas that Cairo was "fed up" with their ongoing power struggle and was reconsidering its role in seeking to end the dispute.

Nabil Shaath, a senior Fatah official and a member of the group's delegation to the reconciliation talks, blamed Hamas's "intransigence" for the failure of the Egyptian mediation efforts. "Hamas's insistence on the establishment of a new government that fits the movement's requirements was the main reason behind the failure," Shaath explained. "The talks have gone back to square one because of Hamas's intransigence."
Posted by: Fred || 04/05/2009 00:00 || Comments || Link || E-Mail|| [6459 views] Top|| File under: Hamas
Southeast Asia
Malaysia frees security law detainees
Malaysia on Sunday freed 13 people detained under controversial security laws, police said, after new Prime Minister Najib Razak ordered their release.

Najib was sworn in on Friday and announced in his maiden speech that he was revoking a ban on two newspapers and releasing 13 people held under the Internal Security Act (ISA), which allows for indefinite detention without trial. "All 13 are released today, they will be placed under police supervision," police chief Musa Hassan told AFP.

The 13 were greeted by family members and hundreds of supporters as they left the detention centre in northern Perak state where they were held, while riot police guarded the entrance. Najib had said their release was good for Malaysia, and denied it was a bid to win back support for the ruling party.

Among those freed were two ethnic Indian leaders, lawyers V. Ganabatirau and R. Kengadharan of the banned Hindraf group who were detained for mounting a rally alleging discrimination against minority ethnic Indians in December 2007. Three other Hindraf leaders remained in detention.

"This is the moment that the whole family is waiting for but I hope the new prime minister will hear the Indian community's plea to release the three others Hindraf leaders as well," Ganabatirau's brother, V. Papparaidu, told AFP. A. Kannappan, a 56-year-old businessman who managed to shake hands with the Hindraf duo outside the detention centre as they left, said they "look healthy and were smiling".

Of the others who were also freed, seven were believed to be members of the Darul Islam religious group and three were foreigners accused of falsifying government documents. The last was a suspected member of the Al-Qaeda linked Jemaah Islamiyah militant group.

Rights groups lauded the move, but urged the government to free the remaining 27 people, mainly suspected Islamic militants, held under the ISA or charge them in court. "There are people who have been held more than seven years without trial and most of them were facing the same kind of allegations as those who were released today," Abolish ISA Movement spokesman Syed Ibrahim Syed Noh told AFP.

The ISA, which dates back to the British colonial era when it was used against communist insurgents, has earned notoriety in recent years as critics accuse the government of using the law to silence its opponents.
Posted by: ryuge || 04/05/2009 07:05 || Comments || Link || E-Mail|| [6461 views] Top|| File under:
Who's in the News
46
[untagged]
4
Govt of Pakistan
3
TTP
3
al-Qaeda in Pakistan
2
Pirates
2
Taliban
2
Hamas
1
Lashkar e-Taiba
1
Global Jihad
1
al-Qaeda
1
Iraqi Baath Party
1
Jamaat-e-Islami
Bookmark
E-Mail Me
The Classics
The O Club
Rantburg Store
The Bloids
The Never-ending Story
Thugburg
Gulf War I
The Way We Were
Bio
Merry-Go-Blog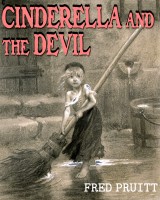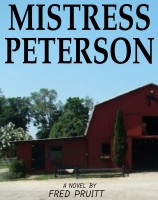 On Sale now!


A multi-volume chronology and reference guide set detailing three years of the Mexican Drug War between 2010 and 2012.

Rantburg.com and borderlandbeat.com correspondent and author Chris Covert presents his first non-fiction work detailing the drug and gang related violence in Mexico.

Chris gives us Mexican press dispatches of drug and gang war violence over three years, presented in a multi volume set intended to chronicle the death, violence and mayhem which has dominated Mexico for six years.
Click here for more information


Meet the Mods
In no particular order...


Steve White
Seafarious
Pappy
lotp
Scooter McGruder
john frum
tu3031
badanov
sherry
ryuge
GolfBravoUSMC
Bright Pebbles
trailing wife
Gloria
Fred
Besoeker
Glenmore
Frank G
3dc
Skidmark
Alaska Paul



Better than the average link...



Rantburg was assembled from recycled algorithms in the United States of America. No trees were destroyed in the production of this weblog. We did hurt some, though. Sorry.
35.175.212.130

Help keep the Burg running! Paypal: