Africa Horn
Cholera outbreak imminent in Somalia
Over 13 people have died and eighty others have been infected with the fatal disease of cholera in middle Shabelle region of southern Somalia.


At least there aren't any foreign troops occupying their country.


As many as thirteen people have succumbed to death and eighty others have been inflicted with the water-borne disease in cholera-endemic areas of Middle Shabelle region. There were kids as young as 7 and 8 among those admitted to medical centers across the region, a doctor told Press TV.


The heart [urp!] bleeds.


Cholera is an acute, diarrheal illness caused by infection of the intestine with the bacterium Vibrio cholerae. The infection is often mild or without symptoms, but sometimes it can be severe. Approximately one in 20 infected persons has severe disease characterized by profuse watery diarrhea, vomiting, and leg cramps. In such cased, rapid loss of body fluids leads to dehydration and shock. Without treatment, death can occur within hours.

An outbreak of the disease in southern African nation of Zimbabwe has so far seen 88,000 reported cases of infection leading to nearly 4,000 deaths.

Posted by: Fred || 03/09/2009 00:00 || Comments || Link || E-Mail|| [6461 views] Top|| File under: al-Shabaab
Somalia insurgents accuse Kenya over border security
MOGADISHU - Islamist insurgents controlling southern Somalia have accused Kenyan troops of crossing into their territory and warned the east African nation to stop troop movements along their common border. "Kenya has been making false allegations of facing danger from the border, and that is a great danger to the region's security and stability," the Islamists said on their web site.


As opposed to the Islamic crazies ...

"We believe that they intend to destroy the Islamic administration implemented in Somalia," said al Shabaab, a hardline Islamist group opposed to a new moderate president.


Not a bad idea, but the Aethiops couldn't do it and the Kenyans likely can't do it either ...

The group has been angry at Kenya since it helped capture Islamists trying to flee Ethiopian and Somali government troops in early 2007.

Kenya closed the 1,200-km (745-mile) border after the Ethiopians chased the Islamic Courts Union from Mogadishu early in 2007, but the flow of refugees increased despite the closure.

In December, al Shabaab crossed into the country through the remote border town of El Wak and kidnapped two Italian nuns who were held in Mogadishu for 101 days.

Kenya's foreign minister said earlier the government was on high alert and was increasing security at the border. He said the border would remain closed until there was stability in the failed state. Opening the border would expose the country and the region to instability, he said.
Posted by: Steve White || 03/09/2009 00:00 || Comments || Link || E-Mail|| [6463 views] Top|| File under:
Sudan's president warns foreigners in Darfur
Sudan's President Omar Hassan al-Bashir threatened on Sunday to expel diplomats and more aid groups, brandishing a sword at a Darfur rally days after a Hague court issued a warrant for him for war crimes.

The trip is seen as a calculated show of defiance by Bashir in the face of mounting Western criticism of his government's expulsion of 13 aid agencies following the ICC's announcement of the warrant on Wednesday for war crimes and crimes against humanity in the western region.

Sudan said that the expelled aid groups helped the ICC. The relief organizations deny any complicity.

"We expelled the organizations because they threatened the security of Sudan," Bashir told a rally in Al-Fasher, capital of north Darfur. "We will expel anyone who goes against Sudanese law, whether they are voluntary organizations, diplomatic missions or security forces."

Bashir waved the sword as he rallied the crowd, after a speech in which he insulted the court, poured scorn on the West and defended the decision to close down the humanitarian organizations. Bashir shouted out a list of atrocities he said had been carried out by the West, from the mass killing of Native Americans during the foundation of the United States, to the bombings of Hiroshima, Vietnam and Iraq.

"They killed millions of Indians ... Why are they not on trial," he said. "The International Criminal Court and everyone who works for it are under my feet," he added, a serious insult across the Arab world.

Thousands of people, many riding horses and camels, waved banners and flags to greet Bashir, who rode into the town, waving from the back of an open pick-up truck. Some members of the crowd taunted ICC Chief Prosecutor Luis Moreno-Ocampo. One man was seen leading a donkey with an Ocampo mask over its head, while others carried a model of a dog with Ocampo's name written on the side.

Before the expulsions, the United Nations and aid groups were running the world's largest humanitarian operation in Darfur where, international experts say, almost six years of conflict have killed 200,000 people and displaced more than 2.7 million people from their homes.

Earlier, foreign ministry Under Secretary Mutrif Siddiq warned that the expulsion decision was irreversible. "The decision of the authorities expelling foreign Organizations... is an irreversible decision," he said in a statement carried by the official SUNA news agency. "Evidence has proved their cooperation with the so-called International Criminal Court," Siddiq said.

United Nations' agencies in Sudan have warned that the expulsion of key aid groups will have "devastating implications" and that in their absence "much of the aid operation literally comes to a halt."

The expelled organizations account for "more than half" the capacity of the aid operation in Darfur, the United Nations reported.

Remaining organizations will be allowed to operate in Sudan "as long as they are committed to the laws regulating humanitarian work," Siddiq said.

The government is also preparing an "alternative plan" to fill the gap created by the expelled agencies, instead collaborating with "national and friendly foreign NGOs," according to the Sudan Media Centre, a website close to the security services.

However, oil-rich Sudan has seen its income slashed with the slump in the price of crude, and experts say it would be difficult to replace the support and experience of the relief agencies, even if the political will exists.

"If the life-saving assistance these agencies were providing is not restored shortly, it will have immediate, lasting and profound impacts on the well-being of millions of Sudanese citizens," the United Nations warned. "It is not possible, in any reasonable time frame, to replace the capacity and expertise these agencies have provided over an extended period of time."
Posted by: Fred || 03/09/2009 00:00 || Comments || Link || E-Mail|| [6464 views] Top|| File under: Govt of Sudan
Bangladesh
Chittagong arms shipment: Top intel men partners in crime
The then high officials of two top intelligence agencies had knowledge of transporting the 10 truckloads of arms and ammunition, Hafizur Rahman, the main accused in the case, told the court last week. An investigation has also revealed some proofs in support of his confessional statements, reported Bangla daily Prothom Alo.

National Security Intelligence (NSI) Field Officer Akbar Hossain rented trucks to carry the arms before the consignment was transported to the jetty of Chittagong Urea Fertilizer Limited (CUFL), sources say. This officer was attached to the special wing of the NSI Director General in Dhaka from Chittagong two months before the arms seizure. Conventionally, those working at the special wing are considered sincere and close to the DG.

Despite the fact that Akbar was transferred to Dhaka, he mostly used to stay in Chittagong in the end of March 2004.

According to sources, he stayed in Chittagong continuously for a week before the arms seizure. During that time, he rented seven trucks and a truck crane at Greenways Transportation Limited in Kadamtali in the port city. He told Greenways the trucks would be used to carry fertilisers from CUFL and were taken to the CUFL jetty in the dark night of April 1, 2004.

Greenways Transport owner Mohammad Habibur Rahman said, "NSI officer Akbar and another person rented trucks from my company."

He added, "Many people rent trucks from us. The NSI man also did the same." He gave his written statements to the investigation officials, Habibur Rahman added.

During his stay in Patuakhali, Akbar denied his involvement with the arms smuggling. When Greenways Transport owners' statement was referred, he said, "What is the benefit of dragging the past? Can a tiny official like me do something of his own?"

Akbar is now stationed at the NSI Headquarters.

Asked about taking actions regarding renting trucks by Akbar, the then director general of NSI Brig Gen (retd) M Abdur Rahim said, "Why should I take actions...? the director who transferred him to the special wing is supposed to take actions."

He referred to the then NSI director (security) Wing Commander Shahab Uddin. Contacted, Shahab said, "Why should I take punitive actions? The DG transferred Akbar to the special wing bypassing my opinions. He could say better why he did that."

Statements of these two former NSI officials indicate that transferring Akbar to the special wing in Dhaka and renting trucks have a connection, reported the Bangla daily.

Sources say the previous Awami League government sent M Abdur Rahim to forced retirement. Following that he started real estate business and later the BNP-Jamaat alliance government appointed him as the director general of NSI on contract basis. Rahim said, "We learned of the matter only after seizing the ten trucks with arms, not before that."

Suspension of five top officials, including three directors of NSI, in one and a half years into the arms seizure is something mysterious. Some NSI officials said they were suspended in fear that they might have leaked out the information regarding the arms smuggling.

Shahab Uddin said, "I myself also don't know why I was suspended. I was staying abroad for training during the seizure of the ammunition. On my returning home, I knew that I have no job. It was injustice to me."

On suspension of most of the NSI officials, he said, "It was the decision from the government high-ups. I had nothing to do. I know nothing about the link between suspension and the arms smuggling."

On the night when the seizure was made, Ulfa leader Paresh Barua was supposed to talk with the main accused of the case Hafizur Rahman over phone, but Rahman did not clearly tell the court if Barua talked to him.

Asked about it, the then chief of DGFI Major Gen Sadek Hasan Rumi said the statement of Hafiz was not right. He also said the government did not assign DGFI to investigate the case.

CID Senior Assistant Super Mohammad Ismail Hossain, one of the investigation officers of the case, recorded in December last the statement of Rezzakul Haider, director of GDFI counter intelligence bureau.

Rezzakul Haider said, "I was included in the government committee after the arms seizure. That is the reason why the investigation officer recorded my statement. I told him everything I knew. Besides, we submitted a written report to the government. Due to short time, it was not possible for us to identify the sources of arms, who were involved behind the smuggling, and what was their purpose."
Posted by: Fred || 03/09/2009 00:00 || Comments || Link || E-Mail|| [6467 views] Top|| File under:
Two FBI men in city
A two-member team of the United States Federal Bureau of Investigation (FBI) arrived in Dhaka yesterday afternoon from New Delhi to help Bangladesh probe the carnage at the Bangladesh Rifles (BDR) headquarters.

Confirming their arrival, US Ambassador James Moriarty hinted that a full FBI team would replace this advanced team after their departure.

Meanwhile, the 11-member probe body headed by former secretary Anisuzzaman Khan yesterday sought more time to complete its investigation into the BDR mutiny.

Responding to a query from reporters at Shilpakala Academy, he said the FBI agents would work with the authorities here to figure out means to go forward with the investigation. He said Washington asked the FBI agents to come to Dhaka and the agents would perform preliminary survey this week.

The agents are expected to talk to local investigators and visit the crime scenes to have an idea on the kind of assistance Bangladesh requires to properly probe the atrocities.

Earlier in the day, Foreign Minister Dipu Moni said the government sought technical assistance from the FBI and the Scotland Yard for the investigation.

"Responding to our requests for assistance ... they agreed to investigate and assist the investigation on the incidents took place in Pilkhana on Feb 25-26," she told reporters. "The FBI will also provide forensic expertise to trace bodies of missing army officers killed in the BDR massacre," she added.

Posted by: Fred || 03/09/2009 00:00 || Comments || Link || E-Mail|| [6463 views] Top|| File under:
Talks seek to get BDR back on tracks
The first coordination meeting of remaining BDR officers with the newly appointed director general after the February 25-26 carnage yesterday emphasised re-stabilising the paramilitary force, say meeting sources.
Posted by: Fred || 03/09/2009 00:00 || Comments || Link || E-Mail|| [6462 views] Top|| File under:
China-Japan-Koreas
N.Korea forces on high alert
North Korea orders its armed forces to 'be combat ready' ahead of a joint US-South Korea military exercise in the troubled Korean Peninsula.
Posted by: Fred || 03/09/2009 00:00 || Comments || Link || E-Mail|| [6463 views] Top|| File under:
NKor warns intercepting 'satellite' will prompt counterstrike
North Korea warned Monday that any move to intercept what it calls a satellite launch and what other countries suspect may be a missile test-firing would result in a counterstrike against the countries trying to stop it. ''We will retaliate (over) any act of intercepting our satellite for peaceful purposes with prompt counterstrikes by the most powerful military means,'' the official Korean Central News Agency quoted a spokesman of the General Staff of the Korean People's Army as saying.
Posted by: Fred || 03/09/2009 00:00 || Comments || Link || E-Mail|| [6468 views] Top|| File under:
Nork parliamentary election could reveal Kimmie's successor
More Kremlin-watching ...

With one candidate per seat, North Korea's parliamentary elections might appear to offer little prospect of a surprise result.

But outsiders are watching today's poll closely, in the hope that it will hint at the country's eventual succession. The youngest son of reclusive leader Kim Jong-il is rumoured to have stood - a signal that his father is grooming him, analysts said.

All registered voters cast ballots, barring those abroad or on ships, the North Korean state news agency reported tonight. Election results are expected tomorrow. In the last elections, in 2003, turnout was 99.9% and each candidate was elected unopposed with 100% of the vote.

Candidates are believed to be picked by Kim and the ruling Workers' Party, and the parliament meets a few times a year to rubber-stamp bills. But analysts pay attention because the elections are used to reshuffle the hierarchy.
Posted by: Steve White || 03/09/2009 00:00 || Comments || Link || E-Mail|| [6469 views] Top|| File under:
Europe
Bomb damages Citibank branch in Athens
A bomb has exploded outside a Citibank branch in Athens, causing damage but no injuries, police say.

The bomb went off at 3am local time on Monday in the Nea Ionia district of the capital, a police statement said. The device had been planted behind the two-storey bank building, which sustained moderate damage. There was no claim of responsibility for the attack, and police said they had received no warning call.

Police said the bomb was detonated from very close to the blast site, with the use of electric cables. A police spokeswoman said the attackers used "a medium-sized improvised device", and the damage to the building was not severe.

The target of the attack pointed to Greek far-left militant groups, which have become increasingly aggressive following the police shooting of a 15-year-old boy in December - an incident that sparked the country's worst riots in decades. Nobody has been killed so far, but authorities are alarmed that the terrorist tactics appear to demonstrate a desire to carry out indiscriminate slaughter.

Last month, police destroyed a car bomb abandoned outside Citibank offices in Athens, which contained enough explosives to crumble a four-storey building. There has been no claim of responsibility.

The failed bombing on February 18 followed two gunfire attacks on a private Greek television station and a police station, which caused no injury. A new far-left group called Sect of Revolutionaries claimed responsibility for those two strikes.

In January, a far-left group called Revolutionary Struggle claimed responsibility for a shooting on January 5 that seriously wounded a 21-year-old riot policeman in central Athens. The group is best known for firing a rocket-propelled grenade into the US embassy in Athens in 2007.

Greece has faced targeted attacks by domestic terrorist groups for decades. But authorities believed the problem had diminished after the arrest of several members of the country's deadliest group, November 17, following a botched bombing in 2002.
Posted by: tipper || 03/09/2009 02:31 || Comments || Link || E-Mail|| [6470 views] Top|| File under:
Kosovo prime minister seeks reconciliation with Serbia
PRISTINA - Kosovo's Prime Minister Hashim Thaci on Sunday expressed a wish for conciliation with Serbia, inviting Serbian President Boris Tadic to the former Serbia province. Thaci made the invitation after a visit to Kosovo's Serb enclave of Caglavica, a suburb of the capital Pristina.

Communication between Pristina and Belgrade is "unavoidable" and is in the interests of Kosovo, said Thaci. Thaci invited Tadic to his office in Pristina, adding that in accepting such an invitation, Tadic should recognize that he should be visiting an institution of the Republic of Kosovo.


Which won't happen since the Serbs are still a bunch of soreheads ...

Belgrade has consistently repeated that it would not recognize Kosovo's independence, which the former province's ethnic Albanian leadership proclaimed February last year.

Meanwhile, more than 50 people were reported injured in a violent demonstration by Serbs in the Kosovo town of Gnjilane, media reports out of Belgrade said. Around 500 people blocked the Gnjilane-Kamenica road in protest against several days of lack of electricity, according to Kosovo police in Pristina. Five police officers were injured when demonstrators threw stones at intervening police.
Posted by: Steve White || 03/09/2009 00:00 || Comments || Link || E-Mail|| [6461 views] Top|| File under:
India-Pakistan
Pakistan sets roadblocks in U.S. hunt for extremists, officials say
U.S. efforts to identify and thwart the growing threat posed by Pakistani extremists who enjoy easy access to the United States -- and already have a significant presence here -- are being undermined by the government of Pakistan, according to current and former U.S. and Western counter-terrorism officials.

After the terrorist attack in Mumbai, India, in November, which killed more than 170 people, the FBI and other U.S. agencies went on high alert, searching without success for evidence of plotters in the United States. But they were essentially shut down in efforts to work the Pakistan side of the investigation, not only to find additional plotters but to learn more about the Al Qaeda-affiliated Pakistani militant group suspected of orchestrating the attacks, Lashkar-e-Taiba, and its global network of cells, the officials said. FBI Director Robert S. Mueller III flew to Islamabad last week, in part to press for better cooperation. But the FBI and other U.S. officials have been denied access to about 20 members of Lashkar, including about six senior officials also suspected of heading the group's global operations and fundraising.

A senior Pakistani official said the government wanted to cooperate with U.S. authorities, but must do so slowly and investigate the militants independently or risk a backlash from the populace and the military, which view the militants as strategically important assets. On Sunday, the nation reached agreement with Interpol to share information about the Mumbai investigation. "The big picture is that the civilian government in Pakistan is trying to set things right," the Pakistani official said. "But there will always be some people who say, how far back do you want to reach" in terms of investigating the Pakistani militant groups and the Islamabad government's long-standing ties to them? "Can we just say, 'Come in, guys, and find anything you want on Lashkar-e-Taiba and shut it down'? It's not going to happen."

Bruce Riedel, a former South Asia specialist for the CIA and National Security Council, said in an interview after the Mumbai attacks that Pakistan had long protected the militant groups. He warned that a "global jihadist syndicate" of disaffected young Pakistanis was the most likely mechanism for launching an attack in the U.S., possibly with Al Qaeda. Riedel, who now chairs the Obama administration's Pakistan-Afghanistan strategy review, said Mumbai was only the latest of several attacks by such militants on soft targets frequented by Americans, including hotels in Kabul, Afghanistan, and Islamabad.

Juan Carlos Zarate, the deputy national security advisor for counter-terrorism in the Bush administration, said: "We are and should be concerned about the threat LT poses," using a popular acronym for Lashkar. Its name means "Army of the Pure." Lashkar "doesn't just reside in South Asia. It is an organization that has potential reach all over the world, including the U.S.," he said, adding that there are "LT-tied individuals in the country that we need to be concerned about."

U.S. and allied intelligence shows that potentially tens of thousands of Pakistanis have trained in Lashkar's guerrilla camps in Pakistan, and many of those trainees have gone on to work with Al Qaeda. That includes a small number of U.S. residents, some of whom are believed to have returned to the United States. Nearly a dozen Americans, including many members of the so-called Virginia Jihad Network, have been convicted in U.S. courts of training at Lashkar camps. Evidence confiscated from other, often computer-savvy, young militants shows a Lashkar interest in the Washington area, New York, California, Georgia and other locations, according to interviews and court testimony.

But authorities say their far greater concern is the thousands of disaffected Westerners and Pakistanis in Britain and other "visa waiver" countries in Europe who travel frequently to Pakistan. An unknown number of those have trained in Lashkar camps and, after being indoctrinated in its hatred of the West and returning home, are free to travel to the United States with only a cursory last-minute background check.

FBI Director Mueller highlighted that concern in a recent speech, saying U.S. authorities fear a Mumbai-style commando attack, and that such militants from "less well-known terrorist groups . . . are merely an e-ticket away from the United States."

"Where you're not subjected to the scrutiny of a visa or an interview and the like, then that is one less precaution or screening mechanism that is out there," Mueller told a Council on Foreign Relations audience.

FBI intelligence chief Donald Van Duyn told Congress recently that the bureau was investigating "a limited number" of U.S. individuals with suspected links to Lashkar but that there was no evidence the group had an organized U.S. presence. Still, he and his intelligence counterpart at the Department of Homeland Security, Charles Allen, testified that they were so worried about domestic Mumbai-style attacks that they had briefed state and local law enforcement agencies, and the managers of thousands of hotels, public transportation hubs and other locations on how to protect their facilities.

U.S. officials say that Pakistan cooperates in going after foreign Al Qaeda fighters within its boundaries, but that it often refuses to cooperate significantly in important counter-terrorism efforts focusing on Pakistani militant groups like Lashkar. For 16 months, for instance, Pakistan dragged its heels in the global investigation into the 2006 airline plot despite Mueller's personal appeals, denying U.S. officials access to suspected mastermind Rashid Rauf, senior FBI officials confirm. They say Rauf, a Pakistani Briton, was the key conduit between Al Qaeda's leadership in the tribal areas, Lashkar and other militant groups and their cells in Britain and the West, and extremist sympathizers in Pakistan's intelligence and military agencies. Rauf ultimately escaped under suspicious circumstances and was killed last year in a U.S. airstrike.

U.S. officials also say they have been frustrated by Pakistan's lack of full cooperation into other terrorism investigations focusing on Pakistani militants, including the 2002 kidnap-slaying of Wall Street Journal reporter Daniel Pearl, a grenade attack near the U.S. Embassy in Islamabad in 2002 that killed the wife and daughter of an embassy official, the 2006 slaying of another U.S. consulate employee in Karachi, and a 2008 attack at an Islamabad restaurant that injured four FBI agents.

Robert Burnham, the FBI's former legal attache in Pakistan, said U.S. counter-terrorism officials stationed in Pakistan repeatedly pressed it for more cooperation, but even basic requests for financial records, criminal background checks and investigative assistance went unanswered. "We would almost always do the right thing by making requests through" Pakistani authorities, Burnham said. "And these things would fall into a black hole."

In response to heavy U.S. and Indian pressure after the Mumbai attacks, the Islamabad government said it raided some Lashkar training facilities, shut down several of its offices and detained some key members. But one veteran Justice Department counter-terrorism official said Pakistan's refusal to fully cooperate meant that U.S. authorities still knew little about Lashkar's shadowy network in the United States. "I'm confident that there are people here who have gone to LT training camps," the official said, "and that when LT asks for their help, they will give it to them."
Posted by: ryuge || 03/09/2009 06:38 || Comments || Link || E-Mail|| [6464 views] Top|| File under:
TTP warns against issuing identity cards to women
The banned Tehreek-e-Taliban Pakistan (TTP) has warned the National Database and Registration Authority (NADRA) office in Khyber Agency against issuing National Identity Cards (NICs) to women, threatening to attack it otherwise. A private TV channel quoted TTP (Khyber Agency) chief Omar Farooq as saying women's NICs were against Islam, adding the Taliban would not allow women to obtain these cards. He also said the women going to NADRA offices for registration would be responsible for the consequences.
Posted by: Fred || 03/09/2009 00:00 || Comments || Link || E-Mail|| [6461 views] Top|| File under: TTP
Swat Taliban agree to remove checkposts
The Taliban on Sunday agreed to remove all checkposts across Swat district following the successful completion of talks between the NWFP government, the banned Tehreek-e-Nifaz-e-Shariat Muhammadi (TNSM) and the defunct Tehreek-e-Taliban Pakistan (TTP).

The first phase of the talks concluded successfully in Peshawar with the three parties agreeing to continue talks, a private TV channel reported. Sources said that following the release of 12 imprisoned Taliban, the parties concerned had achieved consensus on all matters. However, the channel added, the meeting agreed to continue talks to resolve any remaining issues.

Also on Sunday, security forces removed all checkposts from Takhtaband Road in Mingora and opened it to traffic. TNSM spokesman Ameer Izzat told Daily Times both the security forces and the Taliban had removed their checkposts following the successful dialogue. He said TNSM chief Sufi Muhammad had travelled to Tablighi Markaz through the Takhtaband Road.
Posted by: Fred || 03/09/2009 00:00 || Comments || Link || E-Mail|| [6463 views] Top|| File under: TTP
Israel-Palestine-Jordan
Islamic Jihad: Hamas arrested 10 of our men
The Hamas government in Gaza reportedly arrested 10 al-Quds Brigades gunmen recently for allegedly firing rockets at Israel, a senior Islamic Jihad source told Ynet on Monday. According to the source, the men were arrested in the southern area of the Gaza Strip, near the town of Khan Younis. Among the detainees was a senior Jihad field commander. The latter, the source added, remains the only one in Hamas' custody, as the other nine were released, but only after they were abused and coerced into signing a statement declaring they would stop firing rockets at Israel.

The senior source also noted that the head of Hamas' internal security forces informed the detainees that they must adhere to the pacts made between Hamas and the Islamic Jihad leadership after the Israeli offensive in Gaza.

Hamas' warnings aside, the source said that it was the Islamic Jihad's right to retaliate on the assassination of its operatives. "We don't understand how we are expected to observe the ceasefire when the occupying forces violate it. "It was only a few days ago that they killed one of our operatives, Khaled Sha'alan, and took out two others in the al-Maghazi refugee camp (in central Gaza) and a third in (the northern Gaza Strip town of) Beit Lahiya.

"We – as all the other Palestinian groups – have the right to respond to all acts of aggression and to the crimes committed against our people. The rockets are part of our resistance… especially when the enemy cannot tell the difference between a Hamas, Jihad or Fatah operative," continued the source.

The Islamic Jihad, he added, demands the Palestinian government support the Gaza resistance rather than oppose it and "refrain from applying the same policies as the West Bank government, which persecutes the warriors and jails them." The source then called on all of the Palestinian groups to unite and condemn the arrest of any of the resistance's operatives.
Posted by: ryuge || 03/09/2009 06:02 || Comments || Link || E-Mail|| [6461 views] Top|| File under: Islamic Jihad
Pope invited to Iraq: Jordan envoy
AMMAN - Iraqi leaders have invited Pope Benedict XVI to visit Baghdad, his envoy to Jordan said on Sunday, as the pontiff confirmed he will visit the Middle East in May.

"One thing I can tell you about the visit to Baghdad is that both President (Jalal) Talabani and the Prime Minister (Nuri) al-Maliki have personally invited the Holy Father to visit Iraq," the apostolic nuncio to Jordan, Archbishop Francis Assisi Chullikat, said. "So the invitation is there, but we don't know exactly when that would happen, and the Holy Father eventually will give consideration to that," he told an Amman news conference.

"We can only hope and pray it will happen."

Pope Benedict told thousands of pilgrims gathered in St Peter's Square for weekly prayers on Sunday that he will visit Israel, the Palestinian territories and Jordan from May 8 to 15. He said he would use the visit—his first to the region—to pray "for the precious gift of unity and peace for the Middle East and for all of humanity."

On the Jordan leg of the tour, he is expected to meet leaders of Iraq's Chaldean Catholic Church. The church is Iraq's largest Christian denomination and includes among its followers former deputy prime minister Tareq Aziz who remains in US custody awaiting trial on charges of crimes against humanity.
Posted by: Steve White || 03/09/2009 00:00 || Comments || Link || E-Mail|| [6458 views] Top|| File under:
Who's in the News
63
[untagged]
3
TTP
3
Govt of Pakistan
1
al-Qaeda in Iraq
1
Govt of Sudan
1
Hamas
1
Islamic Jihad
1
Lashkar e-Taiba
1
al-Shabaab
Bookmark
E-Mail Me
The Classics
The O Club
Rantburg Store
The Bloids
The Never-ending Story
Thugburg
Gulf War I
The Way We Were
Bio
Merry-Go-Blog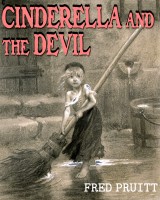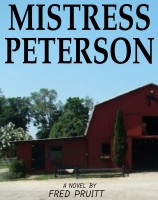 On Sale now!


A multi-volume chronology and reference guide set detailing three years of the Mexican Drug War between 2010 and 2012.

Rantburg.com and borderlandbeat.com correspondent and author Chris Covert presents his first non-fiction work detailing the drug and gang related violence in Mexico.

Chris gives us Mexican press dispatches of drug and gang war violence over three years, presented in a multi volume set intended to chronicle the death, violence and mayhem which has dominated Mexico for six years.
Click here for more information


Meet the Mods
In no particular order...


Steve White
Seafarious
Pappy
lotp
Scooter McGruder
john frum
tu3031
badanov
sherry
ryuge
GolfBravoUSMC
Bright Pebbles
trailing wife
Gloria
Fred
Besoeker
Glenmore
Frank G
3dc
Skidmark
Alaska Paul



Better than the average link...



Rantburg was assembled from recycled algorithms in the United States of America. No trees were destroyed in the production of this weblog. We did hurt some, though. Sorry.
3.235.120.150

Help keep the Burg running! Paypal: