Afghanistan: Rights group criticises US for 'unlawful detentions'
You just knew this was coming ...


(AKI) - As the United States revealed plans for a 60 million dollar expansion of its prison at the Bagram air base in Afghanistan's northeast, it faced renewed criticism from rights group Amnesty International about what it called "unlawful detentions". The US is reported to have imprisoned at least 600 suspected enemy combatants at Bagram.

Plans to increase the size of the prison were revealed as Robert Gates, US defence secretary, was preparing to announce changes with respect to its use of Bagram and other facilities, including Guantanamo Bay, on Friday. Gates and US attorney-general Eric Holder have been carrying out a review to determine the fate of detainees held at the US facilities.

US president Barack Obama has been widely praised for moving to shut down the US prison at Guantanamo Bay in Cuba, within days of taking office last month.

But with his move to send 17,000 more US troops to Afghanistan to strengthen US operations and counter a resurgent Taliban, the Bagram prison may become even more important in 2009.

Amnesty International is urging President Obama and his administration to discontinue what it calls the "unlawful detention policies" of the Bush administration and ensure that detainees held at Bagram have access to US courts so they may challenge their detentions.


See? Pretty soon every terrorist in the world will have access to US courts.


Amnesty released a briefing paper on Thursday entitled, USA: Out of sight, out of mind, out of court? The right of Bagram detainees to judicial review, which the organisation sent to the new US administration.

"Judicial review is a basic safeguard against executive abuse and a protection against arbitrary and secret detention, torture and other ill-treatment and unlawful transfers from one country or government to another," Amnesty's briefing paper said. "In the absence of judicial oversight, detainees in Bagram, as at Guantanamo, have been subjected to just such abuses. Even children have not been spared."
Posted by: Fred || 02/21/2009 00:00 || Comments || Link || E-Mail|| [10796 views] Top|| File under: al-Qaeda
India: Majority of drugs coming from Afghanistan, UN says
(AKI/Asian Age) - More than 55 percent of the heroin which is being smuggled into India is coming from Afghanistan through Pakistan, claims a report by the United Nations.

The UN said the Taliban is earning millions of dollars annually from a surcharge it levies on illegal trade in that country.

The United Nations Office on Drugs and Crime (UNODC) estimates that "the Taliban have an annual revenue of between $200-300 million dollars from a surcharge levied on illicit drug trade".

This was revealed by International Narcotics Control Board in its report for the year 2008. The report was released on Thursday.

The report said security is "weak" in southern provinces of Afghanistan and an "overwhelming" majority of villages are involved in illegal opium poppy cultivation. It, however, said the illegal opium cultivation has dropped by 19 percent from its record level of 193,000 hectares in 2007 to 157,000 hectares last year. Despite this, the country accounts for 90 percent of illegal opium in the world.

The eradication efforts in Afghanistan are being "hampered" by a lack of security, the report said.

Posted by: Fred || 02/21/2009 00:00 || Comments || Link || E-Mail|| [10797 views] Top|| File under: al-Qaeda
Africa Horn
Sudan seeks one year deferment for Bashir indictment
Sudan wants moves to indict President Omar Hassan al-Bashir on war crimes postponed for a year to give the government time to negotiate peace in Darfur, its foreign minister said on Friday.


"If we hurry, we can have all the dead guys resuscitated."


Judges from the International Criminal Court are expected to rule on whether to issue an arrest warrant against Bashir over allegations he masterminded genocide in Darfur.

Foreign minister Deng Alor Kuol, in South Africa for talks, told reporters in Cape Town that a postponement would give the Sudanese government time to engage other rebel movements. "We are saying we are asking for one year for postponement because this will give us time to work for peace in Darfur, which we have already started with one movement, in Darfur we have many movements, more than ten about fifteen," he said.

Posted by: Fred || 02/21/2009 00:00 || Comments || Link || E-Mail|| [10797 views] Top|| File under: Govt of Sudan
Europe
Serbs ordered to pay for mosques
Serb authorities in Bosnia-Hercegovina have been ordered to pay $42m (£26m) to local Muslims for the destruction of mosques during the Bosnian civil war.

All 16 mosques in Banja Luka, the main town of the Serb-run Republika Srpska, were destroyed in the 1992-1995 war.

A lawyer for the area's Muslim community said the local court verdict was of historic importance.

Hundreds of religious buildings were destroyed in the conflict, in which about 100,000 civilians were killed.

The local court ruling came nine years after the Bosnian Islamic Community sued the Bosnian Serb government and Banja Luka city authorities for the destruction of the shrines in 1993.

The Islamic Community said more than 1,000 of its objects were destroyed or damaged during the war.

"For us, what is far more important than material compensation is that for the first time Republika Srpska has taken complete responsibility for the destruction of the mosques," SRNA news agency quoted the Islamic Community's lawyer Esad Hrvacic as saying.

The Dayton peace agreement signed in 1995 created two semi-state entities: Republika Srpska for the Serbs, and the Bosniak-Croat Federation for Bosniaks (Bosnian Muslims) and Croats.
Posted by: tipper || 02/21/2009 11:47 || Comments || Link || E-Mail|| [10803 views] Top|| File under:
Home Front: WoT
Review Finds Gitmo Detainees' Treatment Legal
It's good news; that's why Bambi had it released on a Friday afternoon.

A Pentagon review of conditions in the Guantanamo Bay military prison has concluded that the treatment of detainees meets the requirements of the Geneva Conventions but that prisoners in the highest-security camps should be allowed more religious and social interaction, according to a government official who has read the 85-page document.

The report, which was ordered by President Obama, was prepared by Adm. Patrick M. Walsh, the vice chief of naval operations, and has been delivered to the White House. Obama requested the review as part of an executive order on the planned closure of the prison at the U.S. naval base at Guantanamo Bay, on the southeastern tip of Cuba.

Another aspect of the closure -- what to do with the approximately 245 detainees -- will be considered by an interagency task force, and the Justice Department yesterday announced the head of that group: Matthew G. Olsen, a 12-year career prosecutor and acting assistant attorney general for national security. Review teams will examine the case of each detainee and report to Olsen, who will make recommendations to senior officials from Justice and other agencies, including the Departments of State and Defense and the CIA. Those officials will make the final decision on each prisoner.


I'm guessing Mr. Olson will find it 'difficult' ...

"The Task Force will consider whether it is possible to transfer or release detained individuals consistent with the national security and foreign policy interests of the United States; evaluate whether the government should seek to prosecute detained individuals for crimes they may have committed; and, if none of those options are possible, the Task Force will recommend other lawful means for disposition of the detained individuals," the Justice Department said in a statement.

Defense lawyers for the detainees have complained bitterly about the isolation of some prisoners. They allege that over several years, it has led to mental problems for some detainees. The lawyers also have criticized the force-feeding of prisoners on hunger strike. There are about 40 prisoners on hunger strike, according to Pentagon officials. Walsh concluded that force-feeding, which involves strapping prisoners to specialized chairs and forcing tubes down one nostril and into their stomachs, is in compliance with the Geneva Conventions' mandate that the lives of prisoners be preserved, according to the government official.


The defense lawyers would complain just as loudly if their clients succeeded in starving themselves to death.

Walsh also found that prisoners should be allowed more communal recreation and prayer time.


What's a Caribbean vacation without a little communal recreation?

Prisoners in Camp 6 and the highly secret Camp 7 -- which holds such high-value detainees as Khalid Sheik Mohammed, the self-proclaimed organizer of the Sept. 11, 2001, attacks -- can be held in windowless cells for up to 22 hours a day. Walsh said the most isolated prisoners, including those in Camp 7, should be allowed to pray and have recess together in rotating groups of at least three for more extended periods of time.


Nope, sorry, they have to work themselves into our good graces. You want time out of your cells, start cooperating.

Walsh's report was a broad endorsement of the Pentagon's management of the prisoners at Guantanamo, and it urged prison authorities to continue efforts across the system to maximize the ability of the detainees to socialize and practice their religion, according to the government official. "Continue to avoid actions that are disrespectful to the detainees," Walsh wrote.

Civil liberties groups, including the Center for Constitutional Rights, which is about to issue a report on conditions at Guantanamo, challenged Walsh's findings. "We do think conditions are in violation of U.S. obligations to treat prisoners humanely, and prisoners are at a physical and mental breaking point," said Pardiss Kebriaei, a staff attorney at the center. "These are not the conclusions we had hoped for under Obama. It's very disappointing."


Pardiss, suppose for a moment you are convicted of a serious crime. Yes, yes, we all know you're innocent, but for the moment you're guilty. But the judge gives you a choice as to where you'll serve your time, from the following list:

A state maximum security pen
A Turkish prison
Gitmo

Guess which one you're going to take.

Attorneys representing detainees singled out force-feeding as particularly abusive.


Again, the prisoners can either eat or starve. And if they starve, we let them, and we don't tell a soul about it.

Ahmed Zaid Salem Zuhair, a Saudi who has been on a hunger strike since the summer of 2005, has lost so much weight during his time in Guantanamo that a federal judge has ordered an independent medical evaluation of him. Zuhair's attorney, Ramzi Kassem, said his client has been strapped to an uncomfortable chair for hours at a time during the feeding and described the procedure as very painful. "They deliberately use this brutal method that has no medical justification to put pressure on people like my client to give up the hunger strike," Kassem said.


So don't give up. Starve.

Kassem added that his client, who has been cleared for release, was recently moved to Camp 6, where he is on nearly round-the-clock lockdown in a frigid cell.


Most people in this world pay extra for air conditioning, Kassem ...

Walsh, however, found that the temperature in cells is comfortable and urged officials to continue to use climate controls correctly.

David Remes, another lawyer who represents a hunger striker, called the force-feeding methods "torture." The medical staff often uses tubes that are too big, Remes said, and does not provide lubrication and anesthetic to ease the process.

Navy Cmdr. Jeffrey D. Gordon, a Pentagon spokesman, dismissed Remes's allegations as "false," saying that tubes are appropriately sized and that detainees are offered a variety of lubricants, including olive oil, and a gel anesthetic.


I've put nasogastric tubes into literally hundreds of patients. It's just not a big deal.

The military prison at Guantanamo Bay has a series of facilities with differing levels of security. Prisoners deemed dangerous or not in compliance with prison rules are held in Camps 5 and 6, where recreation time is restricted and there is little or no opportunity for group activity. In Camp 4, by contrast, detainees can gather in dorms or a common area much of the day, and there are classes, including English and art, as well as a makeshift soccer pitch.

Little is known about Camp 7, which is at a secret location at Guantanamo and off limits even to military lawyers representing the men there. It houses those detainees who were formerly held at secret CIA prisons.
Posted by: Steve White || 02/21/2009 00:00 || Comments || Link || E-Mail|| [10796 views] Top|| File under:
India-Pakistan
'Permanent Swat ceasefire agreed'
Taleban rebels in Pakistan's Swat valley have agreed to a "permanent ceasefire", a senior official has said. Syed Mohammad Javed, commissioner of Malakand, which includes Swat, revealed the deal but gave no details. There has been no confirmation from the Taleban.

Swat, once one of Pakistan's most popular holiday destinations, has been blighted by violence since 2007.

Reports of the pact come a week after a 10-day ceasefire and a deal to implement Sharia law in parts of Swat. Local Taleban met a senior elder, Sufi Mohammad, to discuss ceasefire terms before the agreement was announced, reports said.

Sufi Mohammad, a pro-Taleban cleric, is the father-in-law of Maulana Fazlullah, who has been waging a violent campaign to impose Sharia in the region.

Following the deal struck last Sunday to agree to introduce Sharia law, negotiations between Maulana Fazlullah and Sufi Mohammad now appear to have led to a more permanent deal. "They have made commitment that they will observe a permanent ceasefire and we'll do the same," Mr Javed, the commissioner of Malakand, told reporters on Saturday.

A Taleban leader was expected to confirm the ceasefire later on Saturday, Reuters news agency reported.

Thousands of people have fled and hundreds of schools have been destroyed in Swat since a Taleban insurgency began in 2007. The people of Swat have long been caught in the crossfire between the army and the Taleban. More than 1,000 civilians have died in shelling by the army or from beheadings sanctioned by the Taleban. Thousands more have been displaced.

The Taleban now control the entire countryside of Swat, limiting army control to parts of the valley's capital, Mingora.

This article starring:
Maulana Fazlullah
Sufi Mohammad
Posted by: tipper || 02/21/2009 11:40 || Comments || Link || E-Mail|| [10797 views] Top|| File under:
Foreign elements disrupting Swat truce deal: Tasnim
Minister of State on Interior Affairs, Tasnim Ahmed Qureshi, has said that some foreign elements want to harm the Swat truce deal and the Fata situation.


No! Reeeeeally? We are just so surprised!


Talking to media here on Friday, State Minister termed the D.I. Khan blast an attempt to sabotage the peace deal signed between NWF government and Tehrik Nifaz Shariat-e-Muhammadi (TNSM) for restoration of peace in Swat. The terrorist acts have adversely affected the country, he said, adding that Pakistan is now out of the tough situation.

He further said that the nation would soon hear good news. "We will not take dictation from U.S. on war against terrorism and the government's initiatives will be reflection of people aspirations."
Posted by: Fred || 02/21/2009 00:00 || Comments || Link || E-Mail|| [10797 views] Top|| File under: Govt of Pakistan
Sufi to meet national peace jirga today
Tehrik Nifaz Shariat-e-Muhammadi (TNSM) chief Maulana Sufi Muhammad will hold talks with members of the national peace jirga in Deolai area of scenic Swat valley today (Saturday).

According to sources, third round of peace talks between TNSM and Tehrik Taliban Pakistan (TTP) was held on Friday at an undisclosed location in Matta. Both sides made positive progress, while Maulana Fazalullah presented his demands to Maulana Sufi Muhammad for talks with the government. Sources said that Maulana Fazlullah has set several conditions for talks which include complete enforcement of Sharia in Malakand Division, withdrawal of security forces from Swat, release of prisoners, indemnity for Taliban and compensation of losses they had suffered during military operation.

Maulana Fazlullah, Haji Muslim Khan and Maulana Shah Doran and other important members represented the TTP while TNSM comprised of its chief Maulana Sufi Muhammad, Maulana Alal, Amir Izzat Khan, Maulana Iqbal Khan and other members. TNSM spokesman Amir Izzat Khan said that important announcement is expected from Maulana Fazlullah anytime today. Sources further said that TNSM peace rally reached Deolai area of Kabal from Matta where chief of the national peace jirga Syed Inam-ur-Rehman and other members were called to discuss Swat peace.
Posted by: Fred || 02/21/2009 00:00 || Comments || Link || E-Mail|| [10797 views] Top|| File under: TNSM
Hamas denies giving Kerry a letter to Obama
Hamas denied on Friday having passed on to visiting United States Senator John Kerry a letter for President Barack Obama, whose nation considers the Islamist group to be a terror organization. "Hamas denies having given a letter to John Kerry," spokesman Fawzi Barhum told AFP in the Gaza Strip.


"Well, in that case we'll throw it away."


"However, we are willing to forge ties with anyone who is ready to back the rights of the Palestinian people," Barhum added.


"So don't throw it away. Whoever wrote it. Whatever it says."


A United Nations spokesman earlier said that Kerry was given a letter for Obama believed to be from Hamas during a visit by the senator to the Hamas-ruled and war-ravaged Gaza Strip on Thursday, as part of a regional tour. "A letter addressed to Obama was left at the gate of our offices in Gaza; it is believed to be from Hamas," said Christopher Gunness of UNRWA, the agency for Palestinian refugees.


"But since it wasn't from them, we're chucking it."
Posted by: Fred || 02/21/2009 00:00 || Comments || Link || E-Mail|| [10796 views] Top|| File under: Hamas
Syria-Lebanon-Iran
US concerned over latest IAEA report on Iran
The United States expressed concern on Friday on a new International Atomic Energy Agency report that said Iran recently understated how much uranium it had enriched.

"The report represents another lost opportunity for Iran as it continues to renege on its international obligations. Absent compliance, the international community cannot have confidence that this program is exclusively of a peaceful nature," White House spokesman Robert Gibbs told a news conference.

"The White House understands that -- working with our allies -- that this is an urgent problem that has to be addressed and we can't delay addressing," Gibbs told reporters.

The IAEA reported Thursday that Iran has slowed down uranium enrichment activities, but has built up a stockpile of nuclear fuel.
Posted by: Fred || 02/21/2009 00:00 || Comments || Link || E-Mail|| [10796 views] Top|| File under: Govt of Iran
Who's in the News
48
[untagged]
4
Hamas
3
al-Qaeda
2
al-Qaeda in Pakistan
2
Palestinian Authority
1
Govt of Iran
1
Lashkar e-Taiba
1
Hezbollah
1
TNSM
1
Govt of Pakistan
1
Govt of Sudan
1
Jamaat-ul-Mujahideen Bangladesh
1
Mahdi Army
Bookmark
E-Mail Me
The Classics
The O Club
Rantburg Store
The Bloids
The Never-ending Story
Thugburg
Gulf War I
The Way We Were
Bio
Merry-Go-Blog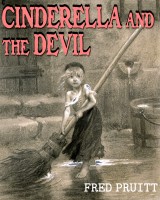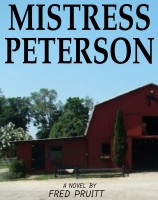 On Sale now!


A multi-volume chronology and reference guide set detailing three years of the Mexican Drug War between 2010 and 2012.

Rantburg.com and borderlandbeat.com correspondent and author Chris Covert presents his first non-fiction work detailing the drug and gang related violence in Mexico.

Chris gives us Mexican press dispatches of drug and gang war violence over three years, presented in a multi volume set intended to chronicle the death, violence and mayhem which has dominated Mexico for six years.
Click here for more information


Meet the Mods
In no particular order...


Steve White
Seafarious
tu3031
badanov
sherry
ryuge
GolfBravoUSMC
Bright Pebbles
trailing wife
Gloria
Fred
Besoeker
Glenmore
Frank G
3dc
Skidmark



Better than the average link...



Rantburg was assembled from recycled algorithms in the United States of America. No trees were destroyed in the production of this weblog. We did hurt some, though. Sorry.
18.232.56.9

Help keep the Burg running! Paypal: