Bangladesh
Bangla cops need work on press conference planning
I hope this wasn't the RAB. I'd be very disappointed...
At least 13 people have been injured in a blast at a Bangladeshi police station after a captured militant reportedly detonated a grenade. Witnesses say the explosion happened at a press conference at the police chief's office in Gazipur, near Dhaka. Four militants were being paraded along with captured weapons.


Hey. Is that the famous shutter gun?


Witnesses described one of the militants grabbing and detonating a grenade which was part of the display of explosives.


Hey! He can't do that!!




Nobody taped the pin down?


Journalists and police were among the injured.

The militants allegedly belong to the JMB (Jumatul Mujahedeen Bangladesh) group. Reports say journalists asked the militants to pose at a table displaying the weapons - at which point one of them leaned forward and connected two wires on a grenade, causing it to explode.


Sure, we'll be happy to pose with the weapons. Watch what this one does when you do this...
Posted by: tu3031 || 02/20/2009 10:47 || Comments || Link || E-Mail|| [10797 views] Top|| File under:
Britain
Britain, US agree on return of Guantanamo detainee Binyam Mohamed
BRITAIN and the US have agreed on the transfer of ex-British resident Binyam Mohamed from detention in Guantanamo Bay "as soon as the practical arrangements can be made," the Foreign Office said today. The announcement - of what would be the first release from Guantanamo since US President Barack Obama took office - came shortly after the Washington Post newspaper reported that Mohamed could be flown to Britain as early as Monday.


Are they constructing a pine box in which to transport him?

"The UK and US governments have reached agreement on the transfer of Mr Binyam Mohamed from Guantanamo Bay to the UK. He will be returned as soon as the practical arrangements can be made," a Foreign Office statement said.


"We need more eight-penny nails!"

"This result follows recent discussions between the British and US governments and a medical assessment, undertaken by a UK doctor, that Mr Mohamed is medically fit to return."


"He'll fit. You might have to bend him at the knees."

Mr Obama ordered the closure of the Guantanamo Bay prison within a year, two days after taking office one month ago, and banned the use of torture in terror interrogations in a dramatic repudiation of his predecessor George W. Bush.


Who had banned torture in 2003 ...

The Washington Post said Ethiopian-born Mohamed, who is 30, could be flown home from Monday, when US Attorney General Eric Holder is to visit Guantanamo with other Justice Department officials tasked by Obama to carry out a review to determine the fate of its approximately 245 detainees.

British Foreign Secretary David Miliband has said repeatedly in recent weeks that he wants Mohamed, who has refugee status in Britain, back "as soon as possible".


So that he can be released and draw benefits.

The Foreign Office noted that it had requested the release and return of all former legal British residents detained at Guantanamo Bay in August 2007. "In reaching this decision, we gave full consideration to the need to maintain national security and the government's overriding responsibilities in this regard," it noted.

Mohamed - who staged out a 13-day hunger strike this month as efforts to secure his return came to a climax - will not necessarily be allowed to stay in Britain for good, the statement added.


"We might bury the box elsewhere."

"Mr Mohamed's return does not constitute a commitment... that he may remain permanently in the UK," the Foreign Office said. "His immigration status will be reviewed following his return and the same security considerations will apply to him as would apply to any other foreign national in this country," it said.

"As always, all appropriate steps will be taken to protect national security."


"An extra deep hole will be dug, and the vault will be reinforced."

Rights group Reprieve, which has battled for Mohamed's release, nonetheless welcomed the announcement. "This is truly wonderful news for Binyam Mohamed, who wants nothing more to return to normal life in Britain," said its director Clive Stafford Smith.


"Which he will right after we disinter and resuscitate him."

"The Foreign Office have worked long and hard to secure Binyam's release from Guantanamo Bay."


Putting foreign back into the Foreign Office.

"We thank them for their efforts on Binyam's behalf and to those in the Obama administration who assisted them."


"It's not every day that the Foreign Office helps us put a known terrorist back on the streets."

Mohamed was arrested in Pakistan in 2002 before being taken to Morocco and Afghanistan, and later to Guantanamo, the US "war on terror" detention camp. He was suspected of attending an al-Qaeda training camp in Afghanistan and of plotting to build a radioactive "dirty bomb," but has never been charged.

Earlier this month, Mr Miliband denied the United States had threatened to review intelligence-sharing arrangements with Britain if evidence about alleged torture of Mohamed was released.

He spoke after two British judges called for the British government to release "powerful evidence" provided by US intelligence services about Mohamed's interrogation.


It's always alleged but never proven.
Posted by: tipper || 02/20/2009 13:08 || Comments || Link || E-Mail|| [10801 views] Top|| File under:
Muslim schools in the UK linked to Islamic extremism
Islamic fundamentalism that encourages children to despise British society is being promoted on websites at some Muslim schools in the UK, think tank Civitas has revealed. It warns the messages are threatening social cohesion and could fuel "ghettoization" and segregation.

A site linked to one primary school said playing Monopoly or chess was forbidden and likened the latter to "one who dips his hands in the blood of swine". Another warned children in Britain were being exposed to a culture that was against everything Islam stands for, while a third school's website had electronic links to alleged extremist sites. Others had links to other sites or chatrooms that contain fundamental views such as forbidding the playing of cricket or even reading of Harry Potter books.

Many of the messages, sites or links mentioned in the report have since been taken down, but the Department for Children, Schools and Families last night said it would investigate the allegations it contained. Representatives of Muslim schools angrily dismissed the study, labelling it "misleading, intolerant and divisive", but the report will reignite the debate over the growth of religious schools in the country.

In a foreword to Music, Chess and other Sins, Civitas director David Green said: "The schools that give cause for concern are being run by religious fundamentalists. Their aim is to capture the next generation of Muslims for fundamentalism and to turn children away, not only from Western influence, but also from liberal and secular Muslims, whom they despise perhaps with greater vehemence than non-Muslims."

The report said there are around 166 Muslim schools in the UK, which are a mixture or private or state funded, as well as around 700 part-time madrasas.

But it found some were promoting anti-Western views actively on their website. The Madani Secondary Girls' School in East London said on its website: "Our children are exposed to a culture that is in opposition with almost everything Islam stands for." The school was unavailable for comment but the sentence has since been removed from the site.

The Feversham College in Bradford had links on its website for two other sites, one of which allegedly advocated jihad. A spokeswoman for the college said the two links have now been removed and insisted the college was "unequivocally committed to community cohesion and promoting strong responsible citizenship".

"Our website pages have for some time had links with other sites which are generally informative," she said. "It has been brought to our attention that some of the content now on two of those sites could be misinterpreted. We have therefore reviewed the position and have removed any links to those websites."

A third school, a primary, had links with a site which said games such as Ludo, Monopoly, draughts and chess should be forbidden. The site added: "The Holy Prophet stated the person who plays chess is like one who dips his hands in the blood of a swine." The site was not working last night and the school was unavailable for comment.

The report also found evidence of sites saying a woman who is raped is "jointly responsible" for the crime, that women should remain at home rather than study or that the greatest form of veiling for a woman was to stay indoors and keep herself hidden.

The report's author Denis MacEoin said: "To see everything Western as the clear opposite of all one is taught to believe to be right has the potential to damage young minds for life. This should be taken seriously in the light of the 7/7 bombings, where hatred of what non-Muslims stand for was adduced as an excuse for massacre. We do not say that schools teach terror, but we do ask if they do not make some of their pupils likely to fall prey to even greater extremism. If all that is Islamic is right and lovely, and all that is non-Muslim is corrupt and evil, how might an impressionable mind understand his or her role in British life?"

But Dr Mohamed Mukadam chairman of the Association of Muslim Schools UK, said: "Contrary to what this report claims, Muslim schools provide an outstanding standard of education for thousands of young children across the country. The report contains rhetoric which is not only inaccurate but also breeds distrust and disharmony and adds nothing positive or constructive to the debate on the future of education or social cohesion in our country."

A DCSF spokesman said: "Ministers are absolutely clear that schools should be a force for bringing together communities - not dividing them. All maintained schools, faith and non-faith, have a statutory duty to promote community cohesion - which is inspected by Ofsted. DCSF has asked the authors of this report for sight of his evidence so that the allegations can be properly considered. We would treat any evidence of potential breaches very seriously but it would be inappropriate to comment on any specific allegations until we have seen the evidence and been able to consider its accuracy."
Posted by: ryuge || 02/20/2009 07:59 || Comments || Link || E-Mail|| [10797 views] Top|| File under:
China-Japan-Koreas
Clinton Addresses Potential Succession Crisis in N. Korea
A potential succession crisis in North Korea appears be hampering efforts to restart talks on its nuclear program, Secretary of State Hillary Rodham Clinton said Thursday, adding she will seek guidance from both South Korea and China about how to proceed if North Korean leader Kim Jong Il is incapacitated.

"Everybody is trying to read the tea leaves as to what is happening and what is likely to occur, and there is a lot of guessing going on," Clinton told reporters as she flew to the South Korean capital after a one-day stop in Indonesia.

In August, when Kim failed to appear at North Korea's 60th anniversary parade, U.S. intelligence officials said they believed Kim had suffered a stroke -- an assertion that North Korean media vehemently denied as a cruel hoax. Kim did not reappear in public view until recently, and U.S. officials continue to believe he suffered some sort of medical malady.

There have been many signs of political uncertainty in North Korea, including a report by North Korea's official news service that Kim fired his defense minister. In recent weeks, North Korea has declared void a series of agreements with South Korea, while its state media has unleashed angry blasts at the South Korean government, saying the two countries are close to war. There are also increasing signs that North Korea is preparing to test a long-range missile, which Japan and South Korea would consider highly provocative.

"There is an increasing amount of pressure because if there is succession, even if it is a peaceful succession, that creates even more uncertainty and it also may encourage behaviors that are even more provocative as a way to consolidate power within the society," Clinton said .

Posted by: Fred || 02/20/2009 00:00 || Comments || Link || E-Mail|| [10797 views] Top|| File under:
N. Korea ended state-sponsored drug smuggling in 2002: U.N. drug czar
While there is evidence of a ''major inflow'' of suspicious drugs from North Korea into other countries in the 1980s and 1990s, that practice ''basically ended'' in 2002, the United Nations' drug czar said in a recent interview. ''In the past few years there has been no evidence of anything of that sort,'' Antonio Maria Costa, executive director of the U.N. Office on Drugs and Crime, told Kyodo News. ''It has practically stopped since 2002.''
Posted by: Fred || 02/20/2009 00:00 || Comments || Link || E-Mail|| [10793 views] Top|| File under:
N. Korea warns it will fight back if provoked by U.S., S. Korea
A senior official of North Korea's ruling party warned on Wednesday the country will fight back against any provocation by the United States or South Korea. Choe Thae Bok, secretary of the Central Committee of the Workers' Party of Korea, made the remark in a speech at a national meeting in Pyongyang, according to a broadcast of the event on state-run television.
Posted by: Fred || 02/20/2009 00:00 || Comments || Link || E-Mail|| [10799 views] Top|| File under:
N. Korea to face U.N. sanctions for missile launch
South Korean foreign minister Yu Myung Hwan called on North Korea on Wednesday not to launch a long-range ballistic missile, warning it could face U.N. sanctions if it did. ''Whether North Korea launches a missile or a satellite, it is a violation of resolutions adopted at U.N. Security Council and thus sanctions will follow inevitably,'' Yu told a meeting of foreign envoys and senior journalists.
Posted by: Fred || 02/20/2009 00:00 || Comments || Link || E-Mail|| [10794 views] Top|| File under:
Home Front: WoT
Northrop, citing Kyrgyz action, touts its tanker
Northrop Grumman Corp said on Thursday that mounting headaches related to supplying U.S. forces in Afghanistan argued for buying its aerial-refueling aircraft, not a smaller 767 built by rival Boeing Co. About 20 percent fewer Northrop KC-45 tankers, to be built in partnership with Airbus parent EADS would be needed than Boeing's KC-767s if midair-refueling operation were based in the United Arab Emirates or elsewhere in the Gulf, Northrop said.

A new competition between Boeing and Northrop to supply an initial 179 tankers to the U.S. Air Force is due to get under way in coming months. Boeing offered a version of its 767-200 in a competition it lost to Northrop's modified Airbus A330 last year. The U.S. Defense Department decided to rerun the contest at the urging of the Government Accountability Office, which upheld a Boeing protest that the selection process was flawed.

Northrop noted that Kyrgyzstan's parliament voted earlier in the day to evict U.S. forces from Manas Air Base, a key transit point for U.S. forces fighting insurgents in Afghanistan. Kyrgyzstan, in central Asia, has played an important role in U.S. refueling operations over Afghanistan. "With the closure of Manas Air Base, long-range tankers providing greater fuel-offload and time-on-station capabilities are needed now more than ever," it said in an emailed newsletter. "That tanker is the Northrop Grumman KC-45."

If political constraints forced refueling operations further afield to Diego Garcia, about 30 percent fewer KC-45 tankers would meet refueling requirements over Afghanistan than if using Boeing KC-767s, Northrop added. "As the distance between the air bases and Afghanistan increases, the Northrop Grumman KC-45's greater capabilities compared to the KC-767 prove more valuable," it said.

Dan Beck, a Boeing spokesman, suggested Northrop's premise was flawed because specifications for the new tanker have not yet been published and Boeing has not yet specified which aircraft it might offer this time. "Large tanker? Medium tanker? Long-range or able to operate out of a larger number of forward bases?" he said in an email.

"The Boeing KC-767 offering in the first competition had a distinct advantage in base denial situations like this because the medium sized tanker was more versatile in its ability to operate out of a mix of forward bases, many of which might not be able to ... accommodate a larger plane," Beck said.

The Northrop tanker is based on the Airbus A330, which entered commercial service in 1993, more than a decade after Boeing's smaller 767. A year ago, the Northrop-EADS team had won a potential $35 billion U.S. Air Force contract for an initial 179 tankers with a plan to assemble the KC-45s at a new plant in Mobile, Alabama.

Defense Secretary Robert Gates plans to launch a new competition this year with a contract to be awarded in early 2010. The U.S. tanker fleet's average age is nearly 50 years old.
Posted by: ryuge || 02/20/2009 07:14 || Comments || Link || E-Mail|| [10801 views] Top|| File under:
India-Pakistan
India: Muslim Body Horrified Islamic Terrorism Being Described as "Islamic Terrorism".....
BHUBANESWAR: The Jamiat Ulema-e-Hind has come down strongly on the term Islamic terrorism now being used frequently to describe attacks in India. Terrorism is an act of inhumanity and has no religion. Islam does not permit terrorism and has always spread the message of peace and brotherhood.


Liar




By using the term, the whole Muslim community is being labelled criminal, which amounts to no less than torture, said national executive member Maulana Asjad Madani here today.

The prominent muslim body is set to organise a convention on 'Countering terrorism and protecting democracy' at Cuttack on Februray 26.

The convention would be attended by Jamiat president Maulana Arshad Madani, general secretary Maulana Abdul Alim Faruqqi and MP Pyarimohan Mohapatra.

Posted by: Icerigger || 02/20/2009 12:05 || Comments || Link || E-Mail|| [10795 views] Top|| File under:
India gets crucial FBI evidence on Pakistani link
A team of Mumbai police is headed home armed with crucial evidence provided by the Federal Bureau of Investigation (FBI) indicating that the Nov 26 Mumbai terror attacks were planned in Pakistan.

A three-member Mumbai police team headed by deputy inspector general of police Deven Bharti left for Mumbai on Wednesday with details of how the Mumbai attackers kept in touch with their Lashkar-e-Taiba (LeT) masters in Karachi.

The US investigating agency charged with protecting the US against terrorist and foreign intelligence threats provided India details of calls made through the Voice over Internet Protocol (VoIP), a satellite phone as also documents relating to the Global Positioning System used by the terrorists while sailing from Karachi.

The forensic examination of the bullets used by the terrorists in Mumbai was also a part of the evidence collected from FBI by Mumbai police.

The evidence from FBI is expected to make the case against the terrorists watertight and nail Islamabad's claims that the conspiracy behind the Nov 26 attacks was not hatched in Pakistan alone.

India had sought the US help in analysing the evidence under their Mutual Legal Assistance Treaty (MLAT) that came into effect in December 2005.

The Mumbai police team came here last week with Letters of Request issued by a Mumbai court to the US Department of Justice.
Posted by: Fred || 02/20/2009 00:00 || Comments || Link || E-Mail|| [10800 views] Top|| File under: Govt of Pakistan
''Contradictory communications'' on Swat deal: Hillary
There are "contradictory communications" emanating from Islamabad about what it intends to achieve in the peace deal with Taliban in the restive Swat valley, US Secretary of State Hillary Clinton has said this in Tokyo.


That's kinda the essence of dealing with Pakistain, isn't it? There's what they say one minute, what they say the next minute, what they said last week, and the truth, and never the twain shall meet.


"I want to get the whole picture of what it is they''re attempting to achieve," Clinton said in Tokyo during her first official visit after taking over as the Secretary Of State. She said US will ''thoroughly study'' the deal, before reacting to it, but expressed concern over the situation in Pakistan. "The entire situation in Pakistan is a concern," Clinton told a US television Channel in an interview, her first as the Secretary of State to a TV news channel. Clinton, who is currently travelling to Tokyo, however, said she would like to thoroughly study the peace deal between Pakistan and the Taliban militants before making any comments. "Obviously, we believe that the activity by the extremist elements in Pakistan poses a direct threat to the Government of Pakistan, as well as to the security of the US, Afghanistan and a number of other nations," she said, according to a State Department transcripts of the interview. "So before I comment on what its meaning might be, I want to be sure that we have as good an understanding of both the Pakistan Government''s intention and the actual agreed-upon language. And that I don''t have at this time, so I want to wait until we can provide that," she said.

Posted by: Fred || 02/20/2009 00:00 || Comments || Link || E-Mail|| [10796 views] Top|| File under: Govt of Pakistan
Ajmal Kasab extradition can be sought through Interpol: AG
Attorney General Sardar Latif Khosa said Thursday said that extradition of Ajmal Kasab, captured alive by India during the Mumbai attacks in November, could be sought only through Interpol, if the court issued a warrant against him. But it would up to India to accept or reject such a move, he said while talking to reporters at the Supreme Court premises.


Probably they'll wait until Omar Saeed Sheikh is dead and Masood Azhar turns up again, probably involved in an intimate relationship with Dawood Ibrahim.


He pointed out that there was no extradition treaty between Pakistan and India. The AG said if any Pakistani citizen committed a crime anywhere in the world then according to the law he would be tried in Pakistan.


And that, as we've seen time and again, happens with clockwork regularity.


"Such suspects can only by be extradited through extradition treaty or through Interpol if the court issues warrants against them," he said. The Interpol could make extradition request to the concerned country but it could not force it to agree, he added. He said he had no knowledge about any request by Islamabad for extradition of Ajmal Kasab.
Posted by: Fred || 02/20/2009 00:00 || Comments || Link || E-Mail|| [10794 views] Top|| File under: Govt of Pakistan
Balochistan's Shamsi airbase not in CIA use: Ahmed Mukhtar
Defence Minister Ahmed Mukhtar Thursday clarified that Balochistan's Shamsi airbase was not in CIA use and that the drones striking in tribal areas were not being controlled from within Pakistan.


"No, no! certainly not! Do not listen to what that Feinstein woman tells you!"




Wouldn't it be easier for the CIA to deal with the sovereign government of the Republic of Balochistan?


The Defence Minister held separate meetings with delegations of Japan, Ukraine and Bahrain and had an exchange of views on Swat peace accord, US drone strikes and war on terror. He said the drone attacks are proving useless and invoking anti-US sentiments.


But they're bumping off some pretty primo turbans...


Ahmed Mukhtar said the Swat peace agreement will help ensure establishment of peace and quick dispensation of justice and in terror affected Malakand Division.
Posted by: Fred || 02/20/2009 00:00 || Comments || Link || E-Mail|| [10796 views] Top|| File under: Govt of Pakistan
Sufi Mohammad leads ''peace rally'' to Taliban stronghold Matta
Maulana Sufi Mohammad, Chief of the Tanzim Nifaz Shariat-e-Mohammadi (TNSM), Wednesday reached Matta, the stronghold of militants in the volatile Swat Valley, as part of his peace mission.

However, he could not hold talks with his son-in-law as widely expected by euphoric people who largely participated in his rally to play their part in the peaceful solution to the Swat problem.

Earlier, Sufi Mohammad along with thousands of his supporters took out a peace rally, which after passing through various roads of Mingora culminated at the Tableeghi Markaz where special prayers were offered for the restoration of peace.

Earlier, talking to The News, spokesman for the TNSM Amir Izzat Khan said that the rally was part of the peace initiative and an effort to remove the trepidations of the people of Swat. Izzat Khan said the peace rally would go to Matta and, if contacted, will hold talks with the Swat Taliban for laying down arms.

He said the TNSM would devise a future strategy after holding talks with the Taliban in Charbagh. He said they would listen to their viewpoint. The spokesman said Sufi Mohammad would stay in Swat district till the complete restoration of peace in the valley and surrender by the Taliban.

NWFP Senior Minister Bashir Ahmad Bilour on Wednesday said the provincial government was negotiating with everyone for the restoration of peace and normalcy in the restive Swat Valley.

Meanwhile, a meeting of the Swat chapter of the Tehrik-e-Taliban Pakistan (TTP) was held on Wednesday at an unidentified location in Matta tehsil in which top commanders and Fazlullah's lieutenants participated. They reportedly constituted a committee to hold talks with the TNSM.

Speaking at a press conference here at the Circuit House (this correspondent was not allowed to cover the event), NWFP Senior Minister Bashir Bilour said it was due to their negotiations that peace was being restored in the restive valley. He thanked Maulana Sufi Mohammad for his efforts to restore peace.

Provincial Minister for Environment Wajid Ali Khan, Minister for Science and Technology Mohammad Ayub Khan, member provincial assembly Sher Shah Khan and District Coordination Officer Shaukat Ali Khan Yousufzai were also present on the occasion.

Bashir Bilour also thanked the people of Swat for voting the ANP to power in the hope of bringing peace to the valley. He said the ANP once signed an accord with the Taliban and now it had reached an accord with TNSM chief Maulana Sufi Muhammad.

The minister said the Sharai Nizam-e-Adl Regulation could also be replicated in other districts following its success in Malakand region. The provincial government wanted to solve problems through dialogue as use of force was not a solution to problems, he added. He said that courts in Malakand would not be like that of Afghanistan's Taliban but the regulation was aimed at providing speedy justice.

A 14-member delegation of the TNSM, headed by central Nazim-e-Adl Safiullah, met Bashir Bilour at the Circuit House and discussed the regulation in detail. Bilour said that efforts by the TNSM would prove fruitful in bringing back peace to the valley.

Agencies add: Earlier, Sufi Muhammad and his supporters, carrying black and white flags representing the Taliban and peace, marched through Swat's main city of Mingora as jubilant residents chanted "God is great! We want peace"!

Police and witnesses estimated that 15,000 people marched in the crowd as they paraded through the town with the cleric, who advised them to recite only verses from the holy Quran. The marchers later drove through nearby villages to muster support for their call to militants to shun violence.

"We have come here for peace," Sufi Mohammad told around 3,000 people in Matta, a militants' stronghold, some 18 km north of Mingora. "Without peace, Shariah (Islamic law) cannot be enforced," he said as militants carrying AK-47 assault rifles strolled nearby.

"We're Taliban. Everybody here is Taliban ... We won't accept anything short of the Shariah system," Saifur Rehman, a resident of Matta, told Reuters after Sufi Mohammad's speech. Local residents lined the main roads, greeting Sufi Mohammad, who was jailed in Pakistan for six years after returning from Afghanistan where he led thousands of supporters to fight against US-led troops who toppled the Taliban in 2001.

Amnesty International believes that over the past year, more than 1,200 people have been killed and 2,00,000-5,00,000 displaced from Swat as a result of fighting between hardliners trying to impose Shariah and the government.

Geo News adds: The peace marchers then drove to the nearby Khwazakhela town, another hotbed of Swat Taliban. This was the last report filed by our slain correspondent.
Posted by: Fred || 02/20/2009 00:00 || Comments || Link || E-Mail|| [10799 views] Top|| File under: TNSM
FO terms world's fears over Swat accord as baseless
Foreign Office spokesman Abdul Basit Thursday said no foreign force was consulted over peace agreement in Swat and NATO's reaction on the development is not based on facts. Addressing weekly briefing at Foreign Office, the spokesman said fears of international community are baseless.


"Tut tut. And tut."


Abdul Bast said President Ten Percent's Asif Ali Zardari's visit to China, starting on February 20, will promote economic and trade relations between the two countries. "President Zardari's visit is part of his quarterly visit to China to explore economic cooperation." President Asif Ali Zardari is visiting China from February 20 to 23 to explore avenues for cooperation with China in the fields of energy and agriculture resources. The President will visit Wuhan, the capital of Hubei province, Yichang and Shanghai, the regions that are industrial hubs of Chinato observe country's development in agriculture, use of hybrid seeds, science and technology.


Ask 'em how they did away with their feudal system whilst you're there.


Replying to a question about the latest development about Mumbai attacks, the spokesman said, "Pakistan is waiting the reply to the question raised out of the preliminary enquiry into the incident on the basis of the information provided by India."


"It would be all over now if the Heathen Hindoo had just done their part."


The spokesman said Pakistan always said disputes and conflicts between Pakistan and India should be resolved through dialogue and negotiations.


"That's why we attack them every ten or fifteen years."


He said Pakistan is of the view that there is no room for war to resolve the conflicts in the region.


"We're a peace-loving bunch. Everybody knows that. People come from the world over to experience the tranquility that is Pakistain."


"The Foreign Minister will leave for Washington very soon to participate in the review meeting with American leadership on the issue of fighting terrorism and extremism in the region," said the spokesman. He expressed the hope that there will be "positive change" in the review of the policy towards the issue of drone attacks as Pakistan has been saying that these attacks have proved counter productive.


I doubt even B.O.'s naive enough to nibble that hook.


On the question of formal request for extradition of Ajmal Kasab allegedly involved in Mumbai attacks, the spokesman said, "We have not made any such formal request."


"Otherwise we'd have been left with large quantities of egg on our face. We're saving the experience for later."


Regarding strong reaction from the world especially from NATO on the "Swat Peace Deal" the spokesman said Pakistan will use all possible means to achieve the objectives of peace and security in the region. The spokesman said the system of ''Adal'', is basically the system of justice that linked to peace and tranquility in the troubled region.


Then his lips fell off.


Referring to these reactions, the spokesman said, most of them are speculative adding that Pakistan attaches great importance to fight extremism, terrorism and militants.


"We're just not very good at it."
Posted by: Fred || 02/20/2009 00:00 || Comments || Link || E-Mail|| [10795 views] Top|| File under: Govt of Pakistan
Iraq
Iraq sahwa gets 8 seats in Anbar
Aswat al-Iraq: The Iraq Sahwa Alliance list won eight out of the predominantly Sunni province of al-Anbar local council's 29 seats, according to Iraq's Independent Higher Electoral Commission (IHEC) on Thursday.

"The Iraqi National Project Grouping and the Intellectuals and Tribes Alliance for Development obtained six seats each," the IHEC said in a press conference in Baghdad on Thursday to announce the final results of the country's provincial council elections.

Posted by: Fred || 02/20/2009 00:00 || Comments || Link || E-Mail|| [10793 views] Top|| File under:
Dawlat al-Qanoon wins more than one-quarter of provincial council seats
Aswat al-Iraq: Iraqi Prime Minister Nouri al-Maliki's Dawlat al-Qanoon (State of Law) garnered more than one-quarter of the all 490 in the country's local council, according the Indpendent High Eletoral Commission (IHEC) on Thursday.

"Maliki's list achieved matchless victory in Baghdad, where it won more than half all 57 seats, retaining its position in the lead compared to the rest of the blocs in the elections that took place late last month in 14 provinces," the IHEC said in a press conference in the Iraqi capital on Thursday to announce the final results of the elections.

"All in all, the Dawlat al-Qanoon list collected 126 seats in 12 out of 14 provinces where local elections were held. The list snatched the top ranking in nine southern provinces in addition to the capital Baghdad," the IHEC said.

"The list obtained 28 out of Baghdad's 57 seats, crushing the (Sunni) contender Iraqi Accord Front (IAF), which won seven seats," it said.

"Dawlat al-Qanoon also obtained 20 out of Basra's 35 seats, 13 out of Thi-Qar's 31 seats, 13 out of Wassit's 28 seats, 11 out of al-Qadissiya's 28 seats, nine out of Karbala's 27 seats, eight out of Babel's 30 seats and eight out of 27 seats in Missan province, where the Shahid al-Mihrab list of Abdelaziz al-Hakim, the leader of the (Shiite) United Iraqi Alliance (UIA) obtained the same number of seats," the IHEC noted.

Maliki's coalition, however, obtained only two out of Diala's 29 seats, ranking fifth, and two seats in Salah al-Din province's local council's 29 seats, it added.

Dawlat al-Qanoon returned empty-handed in the provinces of Ninewa and al-Anbar.


Posted by: Fred || 02/20/2009 00:00 || Comments || Link || E-Mail|| [10794 views] Top|| File under:
Hamas: PA tortured and killed our supporter
The Palestinian Authority said on Wednesday that a Hamas supporter who was found dead in one of its prisons in the West Bank had committed suicide and did not die as a result of torture.

Muhammad Abed Haj, 30, from Jalkamus, near Jenin, was found dead in his prison cell last week. PA security officers said he had hanged himself by tying a cloth around his neck.

However, Hamas and Haj's family rejected the PA's version, insisting that his death was the result of brutal torture while he was held in solitary confinement. The family released a number of photos showing bruises and cuts on different parts on his body.

The PA leadership in Ramallah strongly denied that its security forces were torturing detainees, dubbing the allegations as "Hamas fabrications and lies."

A PA security source told The Jerusalem Post that Haj was "not an innocent man," as one of his relatives confessed that he had delivered to him an M-16 rifle.

One of Haj's brothers, Abdel Baset, is a top Hamas operative who is in an Israeli prison. Haj is the second detainee to die in a PA prison in the past 12 months. The first victim was Majd Barghouti, an imam from Kobar, near Ramallah.


Posted by: Fred || 02/20/2009 00:00 || Comments || Link || E-Mail|| [10795 views] Top|| File under: Hamas
Palestinian PM signs deal with Gaza banks to disburse reconstruction money
Palestinian Prime Minister Salam Fayyad says local banks have agreed to disburse reconstruction money directly to residents of the Gaza Strip whose property was damaged during Israel's recent offensive there.

He says the commercial banks in Gaza will also handle funding for repairs to roads and other infrastructure hit in 23 days of fighting between Israeli troops and the militant Hamas movement, which rules Gaza.

Total damage has been estimated at over $2 billion.

The mechanism effectively bypasses Hamas, which is listed as a terror organization by the United States and the European Union and is boycotted by major international aid donors.

Thursday's agreement lays the groundwork for a proposal Fayyad will detail at a donor conference in Cairo next month.
Posted by: Fred || 02/20/2009 00:00 || Comments || Link || E-Mail|| [10793 views] Top|| File under: Palestinian Authority
Sri Lanka
UN asks Lanka not to kill civilians
The United Nations' top humanitarian official urged the Sri Lankan government and Tamil Tiger rebels yesterday to do everything possible to avoid civilian casualties amid accusations that 100 more civilians were killed in Lankan airstrikes.


Hokay, that oughta work.
Posted by: Fred || 02/20/2009 00:00 || Comments || Link || E-Mail|| [10795 views] Top|| File under:
Syria-Lebanon-Iran
IAEA finds more uranium, graphite at Syria site
U.N. inspectors found graphite and more uranium traces in test samples taken from a Syrian site Washington says was a covert graphite nuclear reactor almost built before Israel bombed it in 2007, it emerged on Thursday.

The first word that graphite particles had turned up came with the release of the International Atomic Energy Agency's second report on Syria in three months. But U.N. officials familiar with it said the IAEA inquiry remained inconclusive. Still, one senior U.N. official said the discovery of additional uranium traces was "significant". That, together with graphite traces that are undergoing more tests, raised pressure on Damascus to provide evidence for its denials of wrongdoing.

The IAEA's November report said the site bore features that would resemble those of an undeclared nuclear reactor.

Thursday's report said Damascus, in a letter to the IAEA this month, had repeated its position that the desert complex destroyed by Israel, known as al-Kibar or Dair Alzour, in September 2007 was a conventional military building only. But Syria, it said, was still failing to back up its stance with documentation or by granting further access for IAEA sleuths to the bombed location and three others cited in U.S. intelligence handed to the U.N. watchdog last year.
Posted by: Fred || 02/20/2009 00:00 || Comments || Link || E-Mail|| [10797 views] Top|| File under: Govt of Syria
Schroeder urges direct Iran-US talks
The former German chancellor has urged direct talks between Iran and the US but said he had no message from Washington for Tehran.

Speaking upon his arrival in Tehran on Thursday, Gerhard Schroeder said he would be 'very happy' if Iran and the US held direct talks and expressed hope that the two countries 'choose a new approach'.

Tehran and Washington have had no diplomatic ties since the 1979 Islamic Revolution. US President, Barack Obama, has vowed to begin talks with Iran to thaw relations between the two countries.

The former German chancellor denied he was carrying any message from Washington for Iran, but said he would discuss 'political issues' with Iranian leaders.

Schroeder, who is in Tehran to inaugurate a neuroscience center, is to meet Iranian President, Mahmoud Ahmadinejad, during his four-day visit.
Posted by: Fred || 02/20/2009 00:00 || Comments || Link || E-Mail|| [10795 views] Top|| File under: Govt of Iran
Home Front: Culture Wars
Feds reject imams' complaint against US Airways
Haven't exactly seen this one blaring from the national headlines today...


MINNEAPOLIS — The U.S. Department of Transportation says US Airways didn't discriminate against six imams when it removed them from a Phoenix-bound flight at Minneapolis-St. Paul International Airport in 2006.

Imam Omar Shahin, who ran the Islamic Center of Tucson from 2000 to 2003, was one of the men removed from a US Airways flight before it departed Minneapolis for Phoenix. They were seen praying at the airport gate, unnerving fellow passengers who complained to the pilot.

Shahin was president of the Tucson Multi-Faith Alliance. He denounced Al Qaida and calls for a holy war and in 2001 stopped donations to the Holy Land Foundation after federal authorities accused that group of supporting terrorists. He was instrumental in building ties to the local Jewish community before leaving Tucson in 2003.

The department's assistant general counsel, Samuel Podberesky, informed the Council on American-Islamic Relations of the department's conclusion in a Jan. 14 letter.

However, the department did fault the Tempe-based carrier for refusing to book the men on another flight after the FBI cleared them.

The letter is among several exhibits entered last week in a lawsuit the imams filed against the airline and the airport in federal court in Minneapolis. The trial is scheduled for August. The men claim they were discriminated against because they appeared Middle Eastern and some of them prayed before boarding the flight.
Posted by: tu3031 || 02/20/2009 11:59 || Comments || Link || E-Mail|| [10798 views] Top|| File under:
Who's in the News
75
[untagged]
5
Govt of Pakistan
4
Hamas
2
Iraqi Insurgency
2
Palestinian Authority
2
TNSM
2
al-Qaeda in Pakistan
2
Govt of Iran
1
Abu Sayyaf
1
al-Shabaab
1
TTP
1
Islamic Courts
1
Jamaat-ul-Mujahideen Bangladesh
1
Govt of Syria
1
Hezbollah
Bookmark
E-Mail Me
The Classics
The O Club
Rantburg Store
The Bloids
The Never-ending Story
Thugburg
Gulf War I
The Way We Were
Bio
Merry-Go-Blog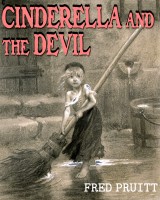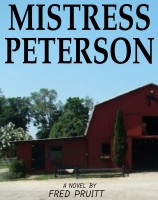 On Sale now!


A multi-volume chronology and reference guide set detailing three years of the Mexican Drug War between 2010 and 2012.

Rantburg.com and borderlandbeat.com correspondent and author Chris Covert presents his first non-fiction work detailing the drug and gang related violence in Mexico.

Chris gives us Mexican press dispatches of drug and gang war violence over three years, presented in a multi volume set intended to chronicle the death, violence and mayhem which has dominated Mexico for six years.
Click here for more information


Meet the Mods
In no particular order...


Steve White
Seafarious
tu3031
badanov
sherry
ryuge
GolfBravoUSMC
Bright Pebbles
trailing wife
Gloria
Fred
Besoeker
Glenmore
Frank G
3dc
Skidmark



Better than the average link...



Rantburg was assembled from recycled algorithms in the United States of America. No trees were destroyed in the production of this weblog. We did hurt some, though. Sorry.
3.225.221.130

Help keep the Burg running! Paypal: