Afghanistan
US commander: Troops 'stalemated' in Afghanistan
WASHINGTON (AP) - The top U.S. commander in Afghanistan offered a grim view Wednesday of military efforts in southern Afghanistan, warning that 17,000 new troops will take on emboldened Taliban insurgents who have "stalemated" U.S. and allied forces.

Army Gen. David McKiernan also predicted that the bolstered numbers of U.S. soldiers in Afghanistan - about 55,000 in all - will remain near those levels for up to five years.

Still, McKiernan said, that is only about two-thirds of the number of troops he has requested to secure the war-torn nation.

McKiernan told reporters at the Pentagon Wednesday that the extra Army and Marine forces will be in place by the summer, primed for counterinsurgency operations against the Taliban but also ready to conduct training with Afghan police forces.

McKiernan said what the surge "allows us to do is change the dynamics of the security situation, predominantly in southern Afghanistan, where we are, at best, stalemated.

"I'm not here to tell you that there's not an increased level of violence, because there is," he said.

The 17,000 additional troops, which President Barack Obama approved Tuesday to begin deploying this spring, will join an estimated 38,000 already in Afghanistan.

Another 10,000 U.S. soldiers could be headed to Afghanistan in the future as the Obama administration decides how to balance its troop levels with those from other nations and the Afghan army. The White House has said it will not make further decisions about its next moves in Afghanistan until it has completed a strategic review of the war, in tandem with the Afghan government.

Whatever the outcome of the review, McKiernan said, "we know we need additional means in Afghanistan, whether they are security or governance-related or socioeconomic-related."

The estimated level of 55,000 troops needs "to be sustained for some period of time," he said, adding that could be as long as three to five years.

Some of the 17,000 U.S. troops soon headed overseas will be training Afghanistan police while battling insurgents as the nation's August elections approach. They include an Army combat brigade from Washington state and a Marine expeditionary brigade made up of troops from Camp Lejune in North Carolina and Camp Pendleton in southern California.

McKiernan said they would be sufficient for what he believes needs to be done through summer, when the fighting tends to be heaviest.

With the added ground troops, McKiernan said it's possible the military will scale back airstrikes that have been blamed for civilian casualties and angered the Afghan population.

The Taliban insurgents, some of whom have worked in concert with al-Qaida and other terrorist groups, have increasingly focused on what McKiernan described as small-scale attacks on government targets, police and official convoys. Last week militants launched a bold strike on government buildings in downtown Kabul.

McKiernan said the number of insurgents has not grown, but they are "very resilient" and "they have continuously adapted their tactics."

"We're not going to run out of people that either international forces or Afghan forces have to kill or capture," McKiernan said.

Ultimately, the conflict will be solved not by military force - but through the political will of the Afghan people, the general said.

"The insurgency is not going to win in Afghanistan," McKiernan insisted. "The vast majority of the people that live in Afghanistan reject the Taliban or other militant insurgent groups. They have nothing to offer them. They do not bring any hope for a better future."

Robert H. Scales, a retired Army two-star general who visited southern Afghanistan last October as a military adviser, said in a telephone interview Wednesday that he agrees there is essentially a stalemate in that area, which is a traditional stronghold for the Taliban movement. But he said that does not mean U.S. and allies forces are losing.

"It's reached the point where neither side has gained an advantage," Scales said, adding that he believes the south - particularly in the opium-producing Helmand Province - is the area with the greatest potential for U.S. gains against the Taliban, especially with more U.S. forces due to deploy there.

The rising violence in Afghanistan is conducted by militants who operate out of sanctuaries in Pakistan tribal regions along the border of the two nations. McKiernan called the stability of both countries "a regional challenge" and credited Pakistan with trying harder to secure the border.

"It's not enough; we need to do more," McKiernan said. "But it is a start."

He called it "in our vital national security interest to succeed" in Afghanistan.

"It's a country that is absolutely worth our commitment," McKiernan said. "And it's a region that is absolutely worth the commitment of the international community to ensure that it's stable at the end of this."
Posted by: GolfBravoUSMC || 02/19/2009 01:58 || Comments || Link || E-Mail|| [6497 views] Top|| File under:
Karzai: US will coordinate actions with Kabul
Yes, it's another scoop from Press TV Iran...
Afghan President Hamid Karzai has vowed that the US will not carry out any military actions inside Afghanistan without Kabul's agreement.


Somebody show Hamid the pictures of Najibullah again.




You mean this one, boss?


Karzai made the announcement after he received a phone call from his US counterpart Barack Obama, during which Obama announced his plan to send more troops to Afghanistan.

Karzai said on Wednesday that there would be no military operations by foreign troops without coordination with Afghan officials. "From now on, no foreign troop operations will be uncoordinated with Afghan forces," Karzai said during a speech in Mahter Lam, east of Kabul.

Obama's plan to send extra troops to Afghanistan comes amid reports on growing civilian casualties in the country. On Tuesday, a US air strike killed at least 12 civilians in Herat Province. The Afghan Ministry of Defense condemned the attack despite US claims that they were militants.

The UN also reported on Monday that more than 2,000 civilians were killed in Afghanistan in 2008. The US, NATO and Afghan forces were responsible for 39 percent of the 2,118 civilian deaths.


Hmmmmmmm. So who was responsible for the other 61%? Aliens? Shriners? Telemarketers?


Relations between the US and Afghanistan have recently been damaged over Afghan civilian casualties. The US in return accused Karzai of not doing enough to fight corruption.
Posted by: Fred || 02/19/2009 00:00 || Comments || Link || E-Mail|| [6471 views] Top|| File under: al-Qaeda
Africa Subsaharan
Tutu urges Obama apology on Iraq
Archbishop Desmond Tutu has warned Barack Obama of the risk of squandering the goodwill he says the US president's election has generated. In an article for BBC News, he says it would be "wonderful" if Mr Obama apologised for the invasion of Iraq. He also says he prays that Mr Obama will be tough on African dictators.


What's the difference between Saddam and an African dictator other than body count?

The Nobel Peace Prize winner adds that the UK's standing in the world has suffered because of its co-operation with the US in the "war on terror".

He reminds his readers of the outpouring of sympathy that followed 9/11 and how quickly it vanished in the light of the allegations of prisoner abuse at Abu Ghraib and Guantanamo Bay. "Obama, too, could easily squander the goodwill that his election generated if he disappoints," he says.

He adds: "It would be wonderful if the US president could apologise for the US-led invasion of Iraq on behalf of the American people."

He urges the president and the Secretary of State, Hillary Clinton, to act quickly to reach out to other countries, to build bridges with them and to listen to what they say.


Which means, do as they tell us to do ...

Tutu is also critical of the role of the British government in the so-called war on terror. He says the country's standing has been damaged as a result of its close co-operation with the US and that it lacks what he calls the "redeeming Obama factor" to restore the UK's perception abroad.
Posted by: Steve White || 02/19/2009 12:31 || Comments || Link || E-Mail|| [6496 views] Top|| File under:
Arabia
Bahrain halts Iran gas talks after sovereignty row
Bahrain has halted talks with Iran over natural gas imports after remarks by an Iranian official earlier in the month allegedly questioned the Gulf Arab state's sovereignty, a local paper reported, allegations Iran denied.

Ali Nateqnouri, head of public inspection at the office of Iran's supreme leader of the Islamic revolution, allegedly said in early February that Bahrain used to be Iran's 14th governorate and once had a representative in the Iranian parliament.


"Yeah, sure. They used to be a satrapy of ours."


"The kingdom of Bahrain has stopped negotiations with Iran concerning importing natural gas," a senior Bahraini official said on condition of anonymity. "The decision was taken after the regretful remarks that touch on Bahrain's sovereignty and do not support the relations between the two countries."



" Our enemies want to create dispute among the regional countries by spreading false information "

Hassan Qashqavi
Bahrain's Foreign Minister Sheikh Khaled bin Ahmed al-Khalifa summoned Iran's ambassador to the kingdom to protest against the remarks, Bahrain's news agency reported on Feb. 12. "These remarks negatively affected relations between the two countries at all levels, including economic ties, and oil in particular," Bahraini newspaper Al Ayam quoted an unidentified source as saying.

The report said a delegation from Bahrain's National Oil and Gas Authority (NOGA) left Iran because of the remarks.

Iran has repeatedly denied having claims over Bahrain's sovereignty. "Our enemies want to create dispute among the regional countries by spreading false information," Hassan Qashqavi from Iran's Foreign Ministry said accroding to Iranian media on Wednesday. "We respect Bahrain's independency."
Posted by: Fred || 02/19/2009 00:00 || Comments || Link || E-Mail|| [6479 views] Top|| File under: Govt of Iran
Bangladesh
Huji active in Bangladesh
Bangladesh has for the first time admitted that its territory and porous borders may have been used by terrorist groups to target India and says it is committed to acting against them. The Harkat-ul-Jehad (Huji), the anti-Indian militant group, continues to function in Bangladesh though it has been banned, admitted Hasan Mahmud, state minister for foreign affairs.

Mahmud, in an exclusive interview to CNN-IBN, said Huji "definitely" exists in Bangladesh despite a ban on it. "They are banned, but they are in hideouts now," he said.

Asked whether the Bangladesh Government was trying to trace Huji hideouts, Mahmud said: "definitely, we are trying to find out their locations."

Mahmud said Bangladesh was willing to hand over United Liberation Front of Asom leader Anup Chetia, who has been in a Bangladeshi jail since 1996, to India. "We have mutually agreed on the handover; now we have to decide on the formalities of how to handover. It will also include handover of Bangladeshi criminals who have fled to India," he said.

The minister promised a crackdown on militant groups and alleged terrorists in the South Asian region had "cross-border linkages".

A "crackdown will indeed happen because terrorist attacks, which have been happening in the region in the past few months, even in Mumbai, there are cross-border linkages of these terrorists. Not only Lashkar (Laskhar-e-Toiba) and Huji, but other terror organisations also. They (were) trained in Afghanistan, they were in Pakistan (and) then they came here," he said.
Posted by: Fred || 02/19/2009 00:00 || Comments || Link || E-Mail|| [6496 views] Top|| File under: HUJI
China-Japan-Koreas
Nkor has secret nuclear plant
North Korea is operating a secret underground plant to make nuclear bombs from highly enriched uranium (HEU) despite denying that such a programme exists, a South Korean newspaper said Wednesday.

Dong-A Ilbo, quoting an unnamed senior government source, said South Korea and the United States have shared intelligence on the plant in Yongbyon district. Seoul's National Intelligence Service refused comment on the report. "Despite North Korea's denial that uranium enrichment programmes exist, South Korea and the United States have shared information that North Korea has built an uranium enrichment plant which is in operation," the source told Dong-A. Dong-A said both countries believe the facility can produce HEU for nuclear bombs. It said the plant is located at Sowi-ri in Yongbyon, North Pyongan Province, where the North's plutonium-based nuclear complex is situated. The source was quoted as declining to give further details such as the technological level and the output of highly enriched uranium. Washington's claims in 2002 of a secret HEU programme torpedoed the 1994 deal and sparked a new nuclear crisis. Pyongyang rejected the US allegations and restarted its reactor in protest.

Posted by: Fred || 02/19/2009 00:00 || Comments || Link || E-Mail|| [6475 views] Top|| File under:
Europe
Italy: Govt vows swift deportation of Tunisian migrants after riot
(AKI) - The Italian government has decided to fast-track the deportation of Tunisian illegal immigrants held on the southern island of Lampedusa after around 100 of them rioted upon receiving expulsion orders and started fires at the detention centre.

"Calm has now been restored at the centre after the disturbances today and the fires that were started," said the interior ministry.

"Part of the building has temporarily had to close, however. For this reason, we have decided to bring forward the deportation of some of those detainees who have received expulsion orders," the ministry added.

Around ten people including firemen and illegal immigrants at the detention centre required medical treatment after inhaling smoke from several fires started by rioters.

Clashes occurred between illegal immigrants and police and a portacabin which served as one of the immigrants' dormitories was burnt down during the riot.

Lampedusa's detention centre has recently suffered severe overcrowding after Maroni's decision to seek the immediate repatriation of illegal immigrants rather than transfer them to facilities elsewhere in Italy.

The conservative Italian government headed by prime minister Berlusconi hopes the policy will discourage future illegal migrants from heading for Lampedusa once they realise it is not a gateway to mainland Italy and Europe.

The island, which lies around 113 kilmetres from Tunisia and 205 kilometres south of Sicily, has become the main landing point for rapidly growing numbers of illegal immigrants arriving in Italy by sea from North Africa.
Posted by: Fred || 02/19/2009 00:00 || Comments || Link || E-Mail|| [6488 views] Top|| File under: Global Jihad
Fifth Column
Obama plans big push to end nukes!
The Obama administration is planning a series of "game changing" moves on the issue of global nuclear disarmament, members of an international commission said at the weekend.

"I think it's fair to say that we are pushing at a reasonably open door on all these issues," Gareth Evans of the International Commission on Nuclear Non-proliferation and Disarmament told reporters Sunday after meetings in Washington with senior U.S. officials, in which he outlined five priority issues the new administration should address to reduce the nuclear threat.

But some observers suggested the commission needs to broaden its focus.


Because they just don't have enough to do ...

"Everything we heard "... was extremely encouraging, and it's extremely important in global terms, because in this, as in frankly so many other areas, U.S. leadership is absolutely critical and Â... has been somewhat missing over the last eight years," said Evans, former foreign minister of Australia and co-chair of the commission -- an international body established by the Australian and Japanese governments to lead a global debate on cutting nuclear arsenals and to work to ensure the success of the next round of talks on the nuclear non-proliferation treaty in 2010.

Evans and the commission's other co-chair, former Japanese Foreign Minister Yoriko Kawaguchi, met with U.S. Vice President Joseph Biden, national security adviser Gen. James Jones, Deputy Secretary of State James Steinberg and the chairmen of several key congressional committees, including Massachusetts Democrat John Kerry of the Senate Foreign Relations Committee.

"I got a very, very positive impression of serious commitment from President Obama to really do some game-changing things in this area," Evans added in an interview with The Australian newspaper.


What will Mr. Evans do when he finds out that the Iranians cheated and that they're the only country left with nukes? A stern letter? Economic sanction? Grovel?

The White House National Security Council spokesman's office declined to respond directly to Evans' comments, but a senior administration official told UPI that the issues the commission had raised were "important issues, priority issues. They're under review and we look forward to engaging (with them) early and in depth."

The five issues that the commissioners called on the United States to make "particular priorities in terms of new action or renewed action," as Evans put it, were:


Getting the Comprehensive Nuclear Test Ban Treaty ratified, "if that can possibly be managed. We understand the political difficulties";


"Revitalizing the negotiations on a fissile material cutoff treaty," an international agreement to ban the production of new fissile material for nuclear weapons;


Successfully concluding a deal with Russia on the "continuation or replacement or extension" of the Strategic Arms Reduction Treaty, or START, "involving further deep reductions in strategic weapons";


Starting "serious, wide-ranging strategic dialogues" with both Russia and China on other issues, especially the controversial U.S. ballistic missile defense program; and


"Visible changes in U.S. nuclear doctrine" to rule out the first use of nuclear weapons.

Evans called these "very, very important steps "... in changing the psychological landscape internationally and reinvigorating the momentum for both disarmament and non-proliferation."

Henry Sokolski, the executive director of the Nonproliferation Policy Education Center, told UPI the commission was "pushing very hard on issues where national governments are already focused like a laser beam. They should be putting a spotlight on things that national governments are not paying so much attention to. "... That is where they can add value."

As an example, Sokolski cited the spread of nuclear power and "the question of how there can be a growth in the number of states with large nuclear reactors without a growth in the numbers of nuclear (weapons) ready states."


Which makes nuclear power ucky and unacceptable. Welcome to more greenhouse gasses. Or the New Stone Age.

"They have done great work in lifting the carpet on the growing nuclear capabilities of Pakistan, India and China and the threats that poses," he continued. "We need to see more detail as to what might be done to counter those threats."

The commission, he concluded, was "still a work in progress."
Posted by: 3dc || 02/19/2009 10:49 || Comments || Link || E-Mail|| [6495 views] Top|| File under:
Home Front: Politix
Two US Congressmen Visit Gaza
Two U.S. lawmakers traveled to the Hamas-ruled Gaza Strip on Thursday, the first congressional delegation to enter the area since the Islamic militant group took power nearly two years ago.

The Democratic congressmen, Brian Baird of Washington and Keith Ellison of Minnesota, were in Gaza early Thursday, the U.S. consulate said.


no comment available from WHouse or Dept of State


Consulate spokeswoman Micaela Schweitzer-Bluhm said the lawmakers would meet with United Nations officials. There were no plans to meet with Hamas, which the U.S. shuns as a terrorist group.

Visits by U.S. officials to Gaza have been rare since Palestinian militants blew up an American diplomatic convoy in October 2003, killing three people, and no American representatives have gone since Hamas won Palestinian elections in 2006. The group violently seized control of Gaza the following year.
Posted by: mhw || 02/19/2009 07:43 || Comments || Link || E-Mail|| [6498 views] Top|| File under:
Home Front: WoT
U.S. begins third effort to convict six in Liberty City terror case
In the government's third effort to convict six Miami men of planning to blow up the Sears Tower in Chicago as part of an Islamic jihad, federal prosecutors Wednesday portrayed the group's ringleader as a man obsessed with overthrowing the United States government. In her opening argument, Assistant United States Attorney Jacqueline Arango told jurors that the ringleader, Narseal Batiste, was a "power-hungry vicious man who wanted to make his mark on the world."

The prosecution has failed twice to convince juries that Mr. Batiste and his followers were serious supporters of terror, with both trials ending in hung juries. Mr. Batiste and five co-defendants face four counts each, including conspiracy to provide material support for terrorism and to wage war against the United States, or sedition. A seventh suspect, Lyglenson Lemorin, was acquitted after the first trial ended in December 2007.

Prosecutors said the government would show how the 34-year-old Mr. Batiste recruited the other five defendants to form a "paramilitary and cultlike group" that trained in martial arts and met in a ramshackle warehouse in an impoverished Miami neighborhood known as Liberty City. It was there and at other locales in South Florida, Ms. Arango said, that an F.B.I. informant posing as a member of Al Qaeda met with Mr. Batiste and his followers to discuss providing money and weapons for his group in exchange for helping Al Qaeda carry out attacks in South Florida and elsewhere. While posing as a member of Al Qaeda from Yemen, the informant also secretly videotaped the suspects taking an oath of allegiance to the terror group.

In a shift from the first two trials, Ms. Arango appeared to be trying to draw attention to Mr. Batiste's admiration for a former Chicago gang leader, Jeff Fort, who in 1987 was convicted of conspiring with the Libyan government to carry out terrorist attacks on American soil. Mr. Fort had been mentioned in the earlier trials, but not in opening arguments.

On Wednesday, Ms. Arango noted that the informant had secretly recorded Mr. Batiste identifying himself with Mr. Fort and that Mr. Batiste mentioned the Fort case in detail in his first meeting with the informant in a hotel room in December 2006.

Mr. Batiste's lawyer argued that the informant entrapped Mr. Batiste and his followers with the promise of thousands of dollars. "This case is a 100 percent setup; this is a manufactured crime," the lawyer, Ana M. Jhones, said in her opening argument, which drew several objections from the prosecution, most notably when she remarked that "taking an oath to Al Qaeda is not a crime.
Posted by: ryuge || 02/19/2009 05:41 || Comments || Link || E-Mail|| [6478 views] Top|| File under:
India-Pakistan
US privately backs Pakistan's 'Sharia law for peace' deal with Taliban
American officials have privately backed Pakistan's "Sharia law for peace" deal with Taliban militants in the Swat Valley despite publicly criticising it as a "negative development".

The deal, under which Sharia law will be introduced in the Malakhand and Kohistan districts of Pakistan's North West Frontier Province if Taliban militants end their armed campaign in the Swat Valley, has been met with alarm by Nato chiefs and British and American officials.


The only possible good thing is that it brings the Talibs a little more in the open for the Predators. But for everyone living there it's a terrible idea.

Nato fears the deal would create a new "safe haven" for extremists, said a spokesman on Tuesday night, while a statement from Britain's High Commission in Islamabad said: "Previous peace deals have not provided a comprehensive and long-term solution to Swat's problems. We need to be confident that they will end violence, not create space for further violence."

President Barack Obama's special envoy to Pakistan and Afghanistan voiced the greatest concern about the strength of Taliban militants in Swat as he ended his first visit to the region since taking up his post. "I talked to people from Swat and they were, frankly, quite terrified. Swat has really deeply affected the people of Pakistan, not just in Peshawar but in Lahore and Islamabad," he said, while a Defence Department official described the deal as a "negative development".

On Tuesday night however, US officials in Islamabad privately backed the deal as an attempt to drive a wedge between Swat's Taliban, which is focused on its demand for Sharia law, and the al-Qaeda-linked Taliban led by Baitullah Mehsud, the notorious commander who controls much of North and South Waziristan and other tribal areas along the Afghan border.


This is idiocy. al-Qaeda is the hand and the Talibs are the glove ...

While they expressed fears that the deal might yet be sabotaged by some Swat Taliban militants who support al-Qaeda, they said that if successful, the deal would break up the alliance between the two groups, which has caused alarm throughout Pakistan and in Washington.


Explain to me how this works. The Talibs get Sharia. al Qaeda likes that. The Talibs get to rule the area and extort taxes which they share with al Qaeda. The Talibs make everyone grow a beard. al Qaeda hard boyz already wear beards. So far I don't see the split ...

Of the two Taliban groups, Mehsud's is the most feared -- he has been accused of masterminding the assassination of former prime minister Benazir Bhutto and trained Osama bin Laden's son as one of his commanders -- but it is the alliance with Swat Taliban leader Maulana Fazlullah which alarmed Pakistanis in the country's main metropolitan centres.

Fazlullah, who is known as "Maulana Radio" for the illegal FM stations he uses to broadcast his latest fatwas and justify recent Taliban murders, is the son-in-law of Maulana Sufi Muhammad, the leader of Tehrik-e-Nifaz-e-Shariat-e-Mohammadi (TNSM), who once led thousands of militants to fight US forces in Afghanistan. Mr Muhammad has negotiated the Sharia law deal with local government officials and was on Tuesday night meeting Maulana Fazlullah to finalise their ceasefire.

Some senior Pakistan People's Party leaders have privately condemned the deal as "surrender", but government sources last night said it needed to bring peace to the valley, so that girls could return to school and business return to normal.


The girls are going to be war brides and the only businesses are smuggling and gun running.

The valley had a long history of Sharia law, and its introduction was a popular measure among Swat's long-suffering people, they said.


So let's let them suffer some more ...

American officials in Islamabad said they hoped it would divide Fazlullah's Swat Taliban and his father-in-law's TNSM from Baitullah Mehsud's Tehrik-e-Taliban Pakistan (TTP). "The strategy has to be to divide the two groups. The TNSM and Baitullah's TTP found some common cause briefly, but a peace deal will separate them," said one US official, who explained that while Mehsud's TTP is part of the global jihad, Maulana Radio is regarded as more focused on local issues and the campaign for Sharia law.


Again, why would anyone think this? The TTP, TNSM and al-Qaeda all think alike. They work together and want the same things. This is all wishful thinking and a combination of White House stoopidity and Hillary/Holbrooke hubris.

One source suggested it reflected the "smart power" thinking outlined by Hillary Clinton in her Senate confirmation hearing as secretary of state.


How smart is it going to be when Pakistain becomes an al-Qaeda client state?

Mehsud's Taliban on Tuesday night appeared unruffled by the prospect of a peace deal in Swat. "If a true Sharia was enforced, we shall fully support it," said Maulvi Omar, a spokesman, adding that the group backed the involvement of TNSM chief Maulana Sufi Muhammad in any deal.

Golly. The cracks are already starting to show. Success!
Posted by: Steve White || 02/19/2009 00:00 || Comments || Link || E-Mail|| [6477 views] Top|| File under:
Taliban is just a five-hour drive from India: Jaitley
Raising the spectre of looming threats from Taliban and deteriorating economy, the BJP on Wednesday slammed the UPA's policy on the nation's security and economy and described Prime Minister Manmohan Singh as a "night watchman".

Slamming the over-all performance of the UPA Government and questioning the authority of Prime Minister Manmohan Singh in leading the nation in these difficult times, Jaitley said, "The Prime Minister of the world's largest democracy cannot be a night watchman of a cricket team. Singh was neither the natural leader of the party nor that of the alliance."

"Unfortunately for the Prime Minister, he was never the first choice of his party to lead the nation. Even right now, the emphasis is on the heir apparent of one family," he said, adding that Singh was "merely a stop-gap arrangement in a stop-gap job".

Ridiculing the type of alliance Singh was given to head, Jaitley said that the first four-and-a-half years he invested in fighting the supporting party (Left) and the rest six months with the Samajwadi Party, which made a sudden entry as a saviour of the Government.

Cautioning the Government against threats from across the border, the senior BJP leader said Taliban was at "five hours' motorable distance from Amritsar and just 100 km from Islamabad". He was taking part in a debate on the motion of thanks on the presidential address.

Saying the Taliban had no respect for geographical boundaries, Jaitley remarked, "The Taliban conceives global domination and theocratic state as well as totalitarian regime." Underlining that Pakistan was the source of all terror , he said mere partial acceptance by Islamabad of the use of its territory for the Mumbai attack was not enough.

"There are many powers in the world that want to keep Pakistan in good humour," he said, adding that the challenge before India was to alienate those powers from helping the hub of terror.

Jaitley accused the UPA Government of not taking the issue of terrorism seriously as it was playing politics on such vital issues. "You have always been in the state of denial on security threats," he added.

Jaitley said every act of "vote bank politics" of the UPA Government gave "credence to idea called the Taliban". The Government which kept campaigning that the NDA response to terrorists was anti-minority "fell in its own trap" of the "phoney logic", he said.

As was evident from the Mumbai attack, the intelligence agencies were in a shambles with different groups passing the buck to one another, the BJP leader said.

While the response to the terrorist attacks on Parliament and Akshardham temple was quick, terrorists engaged the security forces for days in the Mumbai attack, he said. While Pakistan has asked for the custody of the sole surviving terrorist involved in 26/11, it has not passed an accusing finger at any of its agencies, like the ISI, Jaitley added.

On the state of economy, the BJP general secretary said the presidential address gave no vision how to combat the recessionary trend in the economy. "When you came to power, you had a booming economy with 8.4 per cent growth rate. When you are going, the country is faced with depression and slowdown," he added.

Accusing the Government of misusing the CBI, he said, "For you, the CBI is a catalyst of political alliance with the BSP or the SP at different times."

CPI(M) member Brinda Karat also said the presidential address was a "bundle of disrespect" towards the burning issues facing the nation. "This address has no direction because the Government itself is completely directionless," she said, adding that the Government had shown "utmost contempt" of Parliament itself saying it by-passed the House on important issues and ignored standing committee recommendations.

Citing that just before the start of the Parliament session, the Government through a Cabinet decision allowed FDI in all sectors, thereby opening the doors for entry of big retail chains like Wal-Mart through the backdoor. The CPI(M) leader said under the incumbent Government, the country had witnessed the "worst type of crony capitalism" and that the private-public partnership had become the same.

Attacking the Government on inflation, she said the price rise was because of the policies of the Centre, particularly on food front. "The granaries are full, but people's kitchens are empty," she said.

She said the RSS fronts were competing with what the Taliban was doing across the border and suggested that the fight against terrorism should be combined with the fight against communalism.

Forward Bloc member Barun Mukherji said the President's address seemed like "a Congress manifesto".
Posted by: john frum || 02/19/2009 00:00 || Comments || Link || E-Mail|| [6471 views] Top|| File under: Govt of Pakistan
Officials make conflicting statements on Kasab
Government officials on Wednesday made contradictory statements regarding Pakistan's demand for the extradition of Ajmal Kasab -- the only surviving gunman captured during the November 26, 2008 terrorist attacks in Mumbai.

Sardar Muhammad Ghazi, the special public prosecutor and deputy attorney general, claimed in a TV interview that Pakistan had formally requested the Indian government to repatriate Kasab so that Pakistan could initiate the trial of the suspects that it has detained.

He said if India did not hand over Kasab, who is prime suspect in the case, it would be difficult for the government of Pakistan to proceed with the trial of the other suspects that it had detained in connection with the attacks. Ghazi said the trial of all the detained suspects would be held in-camera because of security concerns and the sensitivity of the matter.

But Information Minister Sherry Rehman denied Pakistan had demanded of India to hand over Ajmal Kasab. She was talking to reporters after a meeting of the federal cabinet in Lahore.

A Foreign Office spokesman also denied Pakistan had made a request for the repatriation of Kasab.

In a short statement, the Foreign Office said: "In response to a question about Ajmal Kasab's extradition, the spokesman said that Pakistan has made no formal request to India as yet."

Ghazi declined to comment on his TV statement when contacted by Daily Times. "I will not talk. I am not authorised to speak to you."

Shahbaz Rajput, the counsel for the suspects arrested by Pakistan, said he was not aware of the development since it was an issue between the two governments. But he added that international laws allow Pakistan to seek the extradition of any of its national if he commits a crime outside the country and try him in accordance with law of land. Rajput said that a panel of lawyers is being formed to defend the detained suspects.

To a question, he said the family of Kasab had not contacted him so far, but he was in touch with the families of all other arrested suspects.

He said he would soon hold a press conference on the legal issues pertaining to the case.

Posted by: Fred || 02/19/2009 00:00 || Comments || Link || E-Mail|| [6476 views] Top|| File under: Govt of Pakistan
Taliban network developing in Karachi
The banned organisation Tehreek-e-Taliban Pakistan (TTP) has established a strong network in Karachi, in association with local jihadi outfits and other groups, it has been learnt. This network is involved in major illegal activities and sending funds worth millions of rupees to the militants in Tribal Areas. Well-placed sources in the police department have disclosed that banned sectarian outfits are active in various parts of Karachi and are closely connected to the Baitullah Mehsud-led TTP. The six associates of Baitullah Mehsud who were recently arrested in Manghopir have told intelligence agencies that jihadis are present in large numbers in the city and have a close coordination with each other. Groups involved in crimes such as drug smuggling, car lifting etc are also in contact with the Taliban. Through this network in which even some political and ethnic parties are involved, large sums of money are being sent to aid the Taliban in the Tribal Areas. The CID and Special Investigation Branch have also apprehended dozens of people affiliated to the Taliban bringing drugs and arms to Karachi travelling in passenger coaches.
Posted by: Fred || 02/19/2009 00:00 || Comments || Link || E-Mail|| [6471 views] Top|| File under: Taliban
MPs visit Swat to pay obeisance to Sufi Mohammad
(AKI) - By Syed Saleem Shahzad - Members of Pakistan's federal and provincial parliaments went to the Swat valley in the country's northwest on Wednesday after a historic agreement endorsing Sharia law restored peace in the troubled district this week. The peace deal reached with local leader Sufi Mohammad on Monday ended two years of fierce conflict in which at least 1,700 government soldiers and hundreds of civilians were killed and 600,000 people were displaced.

Sufi Mohammad, founder of Tehreek-i-Nifaz-i-Shariat-i-Mohammadi (Movement for the enforcement of Islamic laws) was also due to meet his son-in-law and local Taliban leader Maulana Fazlullah in the Matta area of Swat.

The Taliban this week announced a ten-day ceasefire which is now likely to be extended for an indefinite period following the peace deal and agreement on an Islamic judicial system.

The unilateral ceasefire was immediately observed by security forces who lifted their curfew throughout Swat.

On Tuesday, for the first time schools were opened across Swat and Pakistani newspapers published photographs of girls attending school without any problems.

The Taliban's spokesperson in Swat, Muslim Khan, told Adnkronos International (AKI) on a recent visit to the valley that the Taliban had only targeted those schools where security forces had set up bunkers.

He said the Taliban did not have a problem with education: the Swat valley has the highest literacy rate in surrounding North West Frontier Province.

On Tuesday Mohammad was greeted by thousands of people when he visited a local cricket stadium.

Pakistan's largest Urdu daily Jang reported that even security officials joined the crowd and greeted Mohammad, in his first public appearance since his release last year from the jail.
Posted by: Fred || 02/19/2009 00:00 || Comments || Link || E-Mail|| [6503 views] Top|| File under: Govt of Pakistan
Israel-Palestine-Jordan
Fayad: Send aid directly to needy Gazans
Donor countries should send Gaza reconstruction funds directly to property owners and contractors, Palestinian Authority Prime Minister Salaam Fayad said Wednesday, offering a plan that effectively bypasses Hamas.

Fayad is preparing a detailed spending proposal for international donors, to be presented at a pledging conference for rebuilding Gaza after Israel's offensive against Hamas last month.

The conference is set for March 2 in Egypt, with about 80 countries and organizations participating. Fayad heads the West Bank-based government formed after Hamas' violent takeover of Gaza in June 2007.

Hamas has said it wants to have a rakeoff say over how the money is disbursed. However, the international community is unlikely to hand hundreds of millions of dollars to the Islamic terror group, still shunned by most of the world.


Posted by: Fred || 02/19/2009 00:00 || Comments || Link || E-Mail|| [6473 views] Top|| File under: Hamas
Who's in the News
68
[untagged]
6
Govt of Pakistan
2
Govt of Iran
2
Hamas
2
al-Qaeda
1
HUJI
1
Taliban
1
TTP
1
Al-Muhajiroun
1
Global Jihad
1
Govt of Sudan
1
Govt of Syria
Bookmark
E-Mail Me
The Classics
The O Club
Rantburg Store
The Bloids
The Never-ending Story
Thugburg
Gulf War I
The Way We Were
Bio
Merry-Go-Blog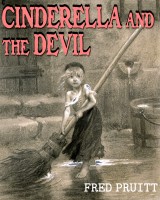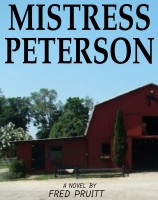 On Sale now!


A multi-volume chronology and reference guide set detailing three years of the Mexican Drug War between 2010 and 2012.

Rantburg.com and borderlandbeat.com correspondent and author Chris Covert presents his first non-fiction work detailing the drug and gang related violence in Mexico.

Chris gives us Mexican press dispatches of drug and gang war violence over three years, presented in a multi volume set intended to chronicle the death, violence and mayhem which has dominated Mexico for six years.
Click here for more information


Meet the Mods
In no particular order...


Steve White
Seafarious
Pappy
lotp
Scooter McGruder
john frum
tu3031
badanov
sherry
ryuge
GolfBravoUSMC
Bright Pebbles
trailing wife
Gloria
Fred
Besoeker
Glenmore
Frank G
3dc
Skidmark
Alaska Paul



Better than the average link...



Rantburg was assembled from recycled algorithms in the United States of America. No trees were destroyed in the production of this weblog. We did hurt some, though. Sorry.
54.80.252.84

Help keep the Burg running! Paypal: