Britain
Boss Druid: Society is coming round to my views on sharia

On the anniversary of the interview in which Dr Rowan Williams said it "seems inevitable" that some parts of sharia would be enshrined in this country's legal code, he claimed "a number of fairly senior people" now take the same view. He added that there is a "drift of understanding" towards what he was saying, and that the public sees the difference between letting Muslim courts decide divorces and wills, and allowing them to rule on criminal cases and impose harsh punishments.

However critics insist that family disputes must be dealt with by civil law rather than according to religious principles, and claim the Archbishop's comments have only helped the case of extremists while making Muslim women worse off, because they do not have equal rights under Islamic law.

The Archbishop, the most senior cleric in the Church of England, faced calls to resign last February when he said it was likely that elements of the religious principles based on the Koran, concerning marriage, finance and conflict resolution, would be enshrined in British legislation one day.

But in July he was supported by Lord Phillips of Worth Matravers, who was then the Lord Chief Justice, while it later emerged that five sharia courts are already operating mediation systems under the Arbitration Act, and that the Government allows Islamic tribunals to settle the custody and financial affairs of divorcing couples and send their judgements to civil courts for approval.

When asked at a recent conference of Anglican leaders in Egypt whether he feels he has been vindicated, Dr Williams replied: "It's been quite interesting to see how a number of fairly senior people have observed that certain kinds of limited aspects of Muslim law are imaginable within a British legal framework, without upsetting the apple cart of undermining human rights. People are maybe beginning to distinguish the general question of Muslim law, and the extremes of appalling practice which disfigure it in so many parts of the world or the extremes of trying to push Sharia law upon an entire society. So I think there is a drift of understanding of what I was trying to say, perhaps I like to think so."

But Douglas Murray, the director of the Centre for Social Cohesion, said: "He has started a process which is deeply dangerous, damaging to Britain and to Muslim women in Britain. It was a wicked move because it undermines the progressives and gives succour to the extremists. How does the Archbishop of Canterbury know, sitting in Lambeth Palace, that a woman in Bolton has volunteered to give up half her inheritance to her brother?"

Neil Addison, a barrister who specialises in religious discrimination cases, said: "I think the Archbishop has failed to give a justification for sharia law. What's the advantage it would bring to British Muslims and to British law? I believe his speech was deeply harmful to British Muslims because it helps the separation of them from the rest of society. What he was asking for was sharia dealing with wills and divorce, which are public areas of law, not private ones."
Posted by: tu3031 || 02/16/2009 11:38 || Comments || Link || E-Mail|| [6516 views] Top|| File under:
'No day this year without a terror trial'
In an interview with SPIEGEL, British Home Secretary Jacqui Smith discusses her country's experience in taking in former inmates from the Guantanamo prison camp and how her country is seeking to reach out to young Muslims before they radicalize.
Posted by: ryuge || 02/16/2009 06:00 || Comments || Link || E-Mail|| [6467 views] Top|| File under:
Somali radicals 'importing terror to UK'
Dozens of Islamic extremists have returned to Britain from terror training camps in Somalia, the British security services believe. Intelligence analysts are worried that they may attempt to launch attacks in this country or use the kudos from having trained and fought in Somalia to try to attract new recruits. The issue was raised by Jonathan Evans, the head of MI5, in his first interview last month. In the US, the outgoing head of the CIA, Michael Hayden, has said that Ethiopia's invasion of Somalia in late 2006 "catalysed" expatriate Somalis around the world.

An investigation for Channel 4 News, to be broadcast tonight, also reveals that a suicide bomber who grew up in Ealing is thought to have blown himself up in an attack in Somalia that killed more than 20 soldiers. The incident is the first reported case involving a Somali based in Britain and will add to pressure on Scotland Yard and the Home Office to tackle the problem within the Somali community, which, at about 250,000 people, is the biggest in Europe. "Pakistan rightly gets the most attention in terms of external threats," a senior counter-terrorism source said. "But we believe we should focus more on the Horn of Africa and Somalia in particular."

Two years ago Ethiopian forces occupied parts of Somalia after ousting the Union of Islamic Courts (UIC) from the capital, Mogadishu – the latest chapter in a long history of conflict between the two countries. The Ethiopians withdrew last month as part of a peace deal agreed between the Government and moderate Islamists, leaving African Union peacekeepers and Somali soldiers – although many believe that they will not be able to keep advancing extremists at bay. The hardline Islamist militia al-Shabaab, treated as a terrorist organisation by the US, has taken advantage of Ethiopia's withdrawal to boost its control of the south. More than 16,000 people have been reported killed in the past two years of fighting.

Peter Neumann, a terrorism expert who runs the Centre for the Study of Radicalisation at King's College London, told Channel 4 News: "The numbers I hear [going from Britain to Somalia] are 50, 60 or 70, but in reality we don't know. You don't need big numbers for terrorism. Somalia will never become another Pakistan, but that does not mean it is not a threat."

Most Somalis in Britain entered the country as asylum-seekers within the past 20 years. They include Yasin Omar and Ramzi Mohammed, two of the four men convicted of the botched bombing of the London Underground on July 21, 2005. An audio message from Osama bin Laden last month urged Muslims to send money or go to fight themselves in Somalia. "Such references are usually a good indicator," Dr Neumann said. "The place is seen as an opportunity, from a jihadist point of view."

Some Somali leaders say their community – already associated with gang and knife crime – is being unfairly targeted. But outside a West London mosque last week, several Somalis were adamant that they were entitled to fight for their homeland. "If American troops can go from Arizona to Iraq then someone can leave this area and go to Somalia," one said.

The British Somali who became a suicide bomber had abandoned a business studies course at Oxford Brookes University (Jonathan Rugman writes). The 21-year-old from Ealing, West London, reportedly blew himself up at a checkpoint in the southern Somali town of Baidoa in October 2007 after crossing into Somalia by foot from Kenya. News reports at the time said that the Somali Prime Minister was staying at a nearby hotel but escaped. Somali jihadist websites claimed that more than 20 Ethiopian soldiers were killed. The bomber was a member of al-Shabaab – The Youth – militia, which is fighting to impose Islamic law. Its brutal tactics include decapitating alleged spies with knives. Six aid workers were reportedly killed by the group last December. It is not clear whether Britain's security services are aware of the Ealing student's case. His family, who still live in London, want his name withheld to avoid reprisals.

The man had recorded a martyrdom video in which he urged Somalia's refugee diaspora to join him in his jihad. "Oh my people, know that I am doing this martyrdom operation for the sake of Allah," he said. "I advise you to migrate to Somalia and wage war against your enemies. Death in honour is better than life in humiliation."

Sheikh Ahmed Aabi, a moderate Somali religious leader in Kentish Town, northwest London, said that he knew of the Ealing case and had heard from other families of sons travelling to Somalia to join warring Islamist groups. "I'm hearing it from parents," he said. "They say they [their children] are joining the jihad. I am hearing there are a lot of people. This is a big problem facing our community."
Posted by: ryuge || 02/16/2009 05:19 || Comments || Link || E-Mail|| [6487 views] Top|| File under:
Caribbean-Latin America
Venezuela votes on Chavez's bid to scrap presidential term limits
Hugo Chavez's ambition to lead Venezuela for decades to come hung in the balance last night as the country voted in a constitutional referendum that could abolish presidential term limits, paving the way for his indefinite re-election.

Opinion polls gave him a slight edge after a controversial campaign that pitted student protesters against police and turned the state into a "red machine" to deliver a yes vote.


One person, one vote, one last time ...

The president said he wanted to run again when his term ends in 2013, with unlimited re-election rights, to protect his self-styled socialist revolution "from enemies at home and abroad". The vote, he said in a newspaper column, would either safeguard or sabotage a historic process of transformation and liberation that had lit up South America. "It is the dilemma of Shakespeare's Hamlet: to be or not to be," he said.

The 54-year-old former tank commander has spoken of ruling in Venezuela beyond 2030.

Yesterday military-style bugles sounding from government vehicles roused people from dawn and queues swiftly formed outside polling stations. Activists in red T-shirts handed flyers with 10 reasons to vote yes. Number one: "Chavez loves us and love is repaid with love." Number two: "Chavez is incapable of doing us harm."


You have to be really dense to write that kind of stuff, and even more dense to believe it.

Some families were split over whether to support a charismatic leader popular for spending declining oil revenues on social programmes but resented for economic problems and concentrating power in his hands.

"I am going to support my president. Thanks to him I have free healthcare," said Marisabel Torres, 56, a housewife in Caracas. Her husband Ricardo, 56, a courier, was voting no. "Chavez has screwed this country enough already."

In December 2007 Venezuelans narrowly rejected a similar referendum covering presidential re-election - which would have removed the limit on the number of times a president could stand for office - prompting an opposition slogan for the latest campaign: "No means no." This time the president widened the scope, to abolish term limits for mayors and governors.

The opposition say that the Chavez-appointed electoral authority has ignored abuse of state resources.

But, despite collapsing oil revenues, which have blown a hole in the government budget, and warnings of stagflation, the president said a yes vote would bring a bounty. "Today is the beginning of the time of big harvests," he said.
Posted by: Steve White || 02/16/2009 00:00 || Comments || Link || E-Mail|| [6463 views] Top|| File under:
Caucasus/Russia/Central Asia
Russia criticizes call for Bout extradition
MOSCOW (AP) - Russia's foreign ministry on Saturday criticized a push by American congressmen for the extradition to the United States of Viktor Bout, a Russian wanted for allegedly trying to smuggle missiles and rocket launchers to Colombian rebels.

Bout has been jailed in Thailand since his arrest there a year ago. More than two dozen U.S. lawmakers this week called for the Obama administration to ensure he is extradited.


This should be a no-brainer unless Viktor tries the sushi ...

The legislators said Russian authorities want Bout turned over to them, raising the possibility he could avoid trial in the United States. Russia in the past has rejected requests to extradite its citizens, most notably in the case of Andrei Lugovoi, whom Britain has named as the main suspect in the killing by radioactive poison of exiled security agent Alexander Litvinenko in 2006.

The Foreign Ministry said in a statement that the congressmen's call was "bewildering" because charges against Bout in Thailand have been dropped and "his guilt on charges put forth in the United States has not been proven."

"Such activity on the part of parliamentarians in a nation that purports to be a paragon of rule and law and observance of human rights looks embarrassing to say the least," the statement said. It also suggested the push was "an attempt to derail efforts by Washington and Moscow to relaunch American-Russian cooperation."

Bout, reputed to be one of the world's most prolific arms dealers, was caught at a Bangkok luxury hotel in an elaborate sting operation. Agents from the U.S. Drug Enforcement Administration posed as rebels from the Revolutionary Armed Forces of Colombia, or FARC, looking to buy millions of dollars in weapons from Bout. FARC is a U.S.-designated terrorist organization.

U.S. authorities long have considered Bout a weapons smuggler whose alleged list of customers included former dictator Charles Taylor of Liberia, Libyan leader Moammar Gadhafi, the late dictator Mobutu Sese Seko of Zaire (now known as Congo) and both sides of the civil war in Angola. In Afghanistan, he also allegedly armed the Taliban and the U.S.-backed Northern Alliance. He was charged in the United States with conspiracy for allegedly trying to smuggle missiles and rocket launchers to the FARC. Bout also faces charges conspiring to kill U.S. officers or employees. If convicted, he faces a maximum penalty of life in prison.

Bout has denied the charges.
Posted by: Steve White || 02/16/2009 00:00 || Comments || Link || E-Mail|| [6470 views] Top|| File under:
China-Japan-Koreas
N. Korean capital gears up for leader's birthday
Pyongyang geared up Sunday for North Korean leader Kim Jong Il's birthday, holding commemorative events and adding finishing touches to decorations, some of which included slogans wishing him good health. Kim will turn 67 on Monday. While signs for his good health have been spotted in the North Korean capital in the past, these come after international reports about his health setback surfaced last year.
Posted by: Fred || 02/16/2009 00:00 || Comments || Link || E-Mail|| [6471 views] Top|| File under:
N. Korea reacts with anger to suggestions of missile launch plan
North Korean media reacted with anger Monday to suggestions Pyongyang is preparing to launch a long-range missile, calling them a ''grave challenge'' by forces who wish to halt development of Pyongyang's defense and science capabilities. The report by the official Korean Central News Agency also indicated North Korea may launch a satellite or other objects for space development, saying, ''One will come to know later what will be launched in the DPRK.''
Posted by: Fred || 02/16/2009 00:00 || Comments || Link || E-Mail|| [6466 views] Top|| File under:
Home Front: WoT
Unmanned drones set to start patrolling Canadian border
Unmanned drones, based at Grand Forks Air Force Base in North Dakota, are set to start patrolling the Canadian border. A ceremony to mark the launch is set for tomorrow at the base. The military facility is one of five outposts that will be part of the U.S. Customs and Border Protection unmanned aircraft program.

The Predator drone can detect a moving person from 10 kilometres away. Information gathered by the drones will be transmitted back to operators, who will contact border agents.
Posted by: ryuge || 02/16/2009 05:55 || Comments || Link || E-Mail|| [6519 views] Top|| File under:
US military to recruit immigrants, offer citizenship
WASHINGTON - The Pentagon will begin recruiting skilled immigrants with temporary status in the United States and offer them an express path to citizenship, The New York Times reported Sunday. Citing military officials, the paper said that under the proposed program, recruits would be able to become US citizens in as little as six months.

Permanent residents, or holders of so-called "green cards," have been eligible to enlist in the US military for a long time. But for the first time since the Vietnam War, the military, which is stretched thin due to the wars in Iraq and Afghanistan, will now open its doors to immigrants with temporary visas if they have lived in the United States for a minimum of two years, the report said.

Recruiters expect that temporary immigrants will have more education, foreign language skills and professional expertise than many Americans, helping the military to fill vacancies in medical care, language interpretation and field intelligence analysis, The Times wrote.

"The American Army finds itself in a lot of different countries where cultural awareness is critical," Lieutenant General Benjamin Freakley, the top recruitment officer for the army, told the paper. "There will be some very talented folks in this group," he said.

The program will be first limited to 1,000 enlistees nationwide in its first year and mostly involve the army, the report said. If the pilot program succeeds, it will expand for all branches of the military and eventually provide as many as 14,000 volunteers a year, or about one in six recruits, The Times noted.
Posted by: Steve White || 02/16/2009 00:00 || Comments || Link || E-Mail|| [6474 views] Top|| File under:
India-Pakistan
Sufi Muhammad renews support for Pakhtunkhwa
Maulana Sufi Muhammad, who has emerged as the key figure in ending the conflict in Swat and controlling militancy in the rest of the Malakand division, is also a strong supporter of renaming the NWFP as Pakhtunkhwa.

The Maulana, who is at present sitting in a protest camp along with his followers in Timergara, Dir Lower district, to highlight his demand for the enforcement of the Islamic law in the Malakand division, has been telling the Awami National Party (ANP) leaders negotiating with him that he wanted the NWFP to be renamed as Pakhtunkhwa.

Sources in the ANP said he told their party leaders that all the provinces of Pakistan had frontiers with other countries and the word 'frontier' should be added to their existing names like the North-West Frontier Province (NWFP).

The Maulana also argued that other provinces were named after the majority ethnic groups living there and the NWFP, with its Pakhtun majority, ought to be renamed as Pakhtunkhwa. Maulana Sufi Muhammad, it may be added, had in the past also publicly stated for renaming the province as Pakhtunkhwa.

Posted by: Fred || 02/16/2009 00:00 || Comments || Link || E-Mail|| [6470 views] Top|| File under: TNSM
Bajaur TNSM wants Shariah, supports Army presence
The Bajaur chapter of the Tanzim Nifaz-e-Shariat-e-Mohammadi (TNSM) on Sunday demanded immediate implementation of the Shariah in the troubled Bajaur Agency and in return assured the government of its cooperation to establish complete writ of the state, demanding the Army to stay in the region till reconstruction work was completed.

TNSM Bajaur chief Dr Ismail Muhammadi made this demand while reacting to the finalisation of a five-point agreement for enforcement of Shariah in the Malakand division after successful talks between the NWFP government and TNSM chief Maulana Sufi Muhammad.

"We assure the government of complete cooperation for a lasting peace and for establishing writ of the state in the troubled agency if people's demand of enforcement of Shariah is met," said Dr Ilyas, son of Dr Ismail Muhammadi, while talking to The News from the Bajaur Agency via telephone.

"After people's major demand of the enforcement of Shariah is met, the restoration of peace and purging the area of miscreants will become easier and the TNSM will be in a position to help establish writ of the government," he said.

Dr Ilyas, who recently completed his house job after obtaining MBBS degree and is now also working as spokesman for his father, said the TNSM Bajaur chapter is ready to assume the responsibility of restoring peace in the restive tribal agency after enforcement of Shariah. He said the TNSM activists would fully help the security agencies in establishing writ of the government and flushing out troublemakers.

"Implementation of Shariah in the Bajaur Agency is the best way to defeat terrorism and deal with the miscreants," the spokesman for the TNSM Bajaur chapter said. "Army is our national asset and we want it to stay in the region till completion of reconstruction work in the area because the recent strife brought large scale destruction to the agency," he said.

The government had launched military operation in the Bajaur Agency in August last year, which led to the killing of hundreds of people, both militants and civilians, while hundreds of thousands were displaced from the tiny tribal agency home to 600,000 people.

Posted by: Fred || 02/16/2009 00:00 || Comments || Link || E-Mail|| [6468 views] Top|| File under: TNSM
Pak urges India to cooperate in Mumbai probe
Foreign Minister Shah Mehmood Qureshi Sunday said cooperation from India is essential for taking the investigation into the Mumabai attacks to its completion. Talking to reporters at Multan airport, the Foreign Minister ruled out further progress into Mumbai carnage in the absence of cooperation from India. He said there are many links between Mumbai attacks and Samjhota Express tragedy and it has been brought to the knowledge of India at diplomatic level. Shah Mehmood Qureshi said India has been asked to make public information regarding Inidan citizens who provided assistance in executing Mumbai attacks so that probe could be taken further in an effective manner. To a question, he clarified that Pakistan has not granted permission for carrying out drone attacks in its territory. "Pakistan is well aware of the prevailing situationÂ.... we will use force whenever and wherever it is needed," Shah Mehmood Qureshi said.
Posted by: Fred || 02/16/2009 00:00 || Comments || Link || E-Mail|| [6469 views] Top|| File under: Govt of Pakistan
Iraq
Iraqi Election Returns
A fabulous bazaar of 14,400 candidates representing 400 parties participated, yielding results highly favorable to both Iraq and the United States.

Iraq moved away from religious sectarianism toward more secular nationalism. "All the parties that had the words 'Islamic' or 'Arab' in their names lost," noted Middle East expert Amir Taheri. "By contrast, all those that had the words 'Iraq' or 'Iraqi' gained."

Prime Minister Nouri al-Maliki went from leader of a small Islamic party to leader of the State of the Law Party, campaigning on security and secular nationalism. He won a smashing victory. His chief rival, a more sectarian and pro-Iranian Shiite religious party, was devastated. Another major Islamic party, the pro-Iranian Sadr faction, went from 11 percent of the vote to 3 percent, losing badly in its stronghold of Baghdad. The Islamic Fadhila party that had dominated Basra was almost wiped out.

The once-dominant Sunni party affiliated with the Muslim Brotherhood and the erstwhile insurgency was badly set back. New grassroots tribal and secular Sunni leaders emerged.

The big strategic winner here is the United States. The big loser is Iran.
Posted by: Anonymoose || 02/16/2009 10:54 || Comments || Link || E-Mail|| [6469 views] Top|| File under:
Iraqi election commission acknowledges fraud
BAGHDAD – Iraqi officials nullified election results in more than 30 polling stations across the country due to fraud in last month's provincial balloting, but the cases were not significant enough to require a new vote in any province, the election chief said Sunday.

Faraj al-Haidari of the election commission said final results of the Jan. 31 voting would be certified and announced this week. Voters in 14 of the 18 provinces were choosing members of ruling provincial councils in an election seen as a dress rehearsal for parliamentary voting by the end of the year.

Preliminary official results announced Feb. 5 showed Prime Minister Nouri al-Maliki's ticket swept to victory over Shiite religious parties in Baghdad and southern Iraq — a strong endorsement of his crackdown on Shiite extremists.

Al-Haidari said his commission had looked into fraud allegations from across the country and would announce the findings along with the certified results. But he added "we won't cancel" the election in any province. He told The Associated Press that the polling stations where ballots were nullified were scattered in all 14 provinces, but he refused to say where the largest number was found. He did not say how many ballots were affected.

One official said the most widespread fraud appeared to have been in Diyala province, which has large Sunni, Shiite and Kurdish communities and an ongoing insurgency.


Which was the biggest prize of the day.

A coalition including the Iraqi Islamic Party, the largest Sunni political group, led in Diyala with 21.1 percent of the vote followed by a Kurdish alliance with 17.2 percent, according to preliminary results. Al-Maliki's coalition finished fourth in Diyala with 9.5 percent.

U.S. officials have been closely watching the Diyala results for signs of friction between Arabs and Kurds, who are the biggest community in the far north of the province. The Kurds were hoping that a strong Kurdish showing in those areas would bolster their case for incorporating parts of the province into the Kurdish self-ruled region.
Posted by: Steve White || 02/16/2009 00:00 || Comments || Link || E-Mail|| [6468 views] Top|| File under:
Israel-Palestine-Jordan
Israel launches covert war against Iran
Israel has launched a covert war against Iran as an alternative to direct military strikes against Tehran's nuclear programme, US intelligence sources have revealed
Posted by: tipper || 02/16/2009 20:28 || Comments || Link || E-Mail|| [6537 views] Top|| File under:
Livni: Give up parts of 'Land of Israel'
Tzipi Livni, who hopes to be appointed Israel's prime minister-designate, said Monday Israel must give up considerable territory in exchange for peace with the Palestinians, drawing a clear distinction with her rival, Benjamin Netanyahu.

She told a convention of American Jewish leaders, "we need to give up parts of the Land of Israel," using a term that refers to biblical borders that include today's Israel, the West Bank and Gaza, repeating her well-known view that pulling out of Palestinian areas would be for the good of Israel, to maintain it as a Jewish state.

Livni told the Conference of Presidents of Major American Organizations that Israel must take the initiative and come forward with its own peace plan to head off international programs. "Any plan put on the table will not be in our interest," she said.

Livni's centrist Kadima Party won one more seat than the hawkish Likud, led by Netanyahu. He opposes large-scale territorial concessions in peace talks with the Palestinians. He believes negotiations should concentrate instead on building up the Palestinian economy.


They're both wrong. One starts by changing the Palestinian souls. Until they renounce violence and commit to peaceful co-existence there is nothing else to talk about.

Netanyahu and Livni, the current foreign minister, both claimed victory in last week's election. Each hopes to be picked by President Shimon Peres to form the next government. Netanyahu appears to have the edge, because a majority of members in the new parliament favor his views.

In his address before the gathering, Netanyahu ruled out unilateral pullbacks from territory, criticizing Israel's withdrawal from Gaza in 2005, charging that it allowed the Islamic militant Hamas to take over there.


Correct. Lots of blame to go around, a lot to Iran and Hamas, but it must be clear that a similar withdrawal from all or part of the West Bank would lead to the same result. Hamas is the only Paleo faction that is organized. The PLO is a toothless, mangy beast that is so corrupt that it will never again have any popular support.

He said he, too, does not want to govern Palestinians, but Israel must maintain control of all borders, airspace and electronic traffic, indicating that his offer to the Palestinians would be considerably less than a sovereign state. "Regardless how the solution is achieved, the Palestinians should run their lives," he said. "They should govern themselves, but they shouldn't have certain powers that would threaten the state of Israel."

Official results of Israel's election are scheduled to be published Wednesday, and then Peres will begin formal consultations with the 12 parties in the new parliament. He is expected to choose a premier-designate within a few days, starting a period of up to six weeks for coalition negotiations.

In an interview broadcast Monday evening on Channel 2 TV, Livni invited Netanyahu to serve in a government she would lead. "I am appealing here to Benjamin Netanyahu to join forces with me in a unity government with a policy that represents the center of the political map," she said.

Netanyahu, who assumes he will be the next prime minister, has made a similar call to Livni, who rejected it.
Posted by: tipper || 02/16/2009 17:04 || Comments || Link || E-Mail|| [6493 views] Top|| File under:
Everybody welcome Nassur the Bear
Careful, Nassur. We're setting the over/under on when the Zionists send you to meet Farfour, Nahoul, and Assud. Don't get too attached to him, Saraa...
Posted by: tu3031 || 02/16/2009 11:55 || Comments || Link || E-Mail|| [6494 views] Top|| File under:
PA to fire dozens of pro-Hamas imams
The Palestinian Authority plans to dismiss dozens of mosque preachers in the West Bank who expressed solidarity with the Palestinians in the Gaza Strip during Operation Cast Lead and incited against the PA leadership and moderate Arab governments.

Jamal Bawatneh, the PA Minister for Religious Affairs, said his ministry was planning "many changes" that would affect a large number of imams in the West Bank.

The minister accused the imams of exploiting the mosque podiums to promote their "private agendas" in violation of ministry regulations.

"Some of the imams and mosque tutors have misused the freedom granted to them," Bawatneh charged. "They thought that the ministry was not aware of their actions."

He said that as far as he was concerned, those who "want to become celebrities and engage in election propaganda should go to the radio and TV stations and not to the mosques. We won't allow them to spread their lies and fabrications in the mosques."

The latest move is seen by Palestinians in the context of the PA leadership's efforts to combat pro-Hamas supporters in the West Bank.

A source in the ministry said the imams who were targeted had expressed sympathy for Hamas during the recent war in the Gaza Strip. Some of them even dared to use Friday prayers to criticize PA President Mahmoud Abbas and other Arab heads of state for failing to take a tougher stance against Israel, the source added.

The PA security forces have in recent weeks arrested several West bank imams on charges of "incitement" during the war and membership in an illegal organization, i.e. Hamas.

The arrests come in spite of attempts by Hamas and Fatah leaders to end their differences and form a national unity government. The two parties have been holding reconciliation talks in Cairo over the past week in a bid to end the power struggle between Hamas and Fatah.

At least three imams from the Ramallah area were arrested by Abbas's security forces in the past few days: Amer Hamoudeh from Kharbata Bani Hareth, Ahmed al-Abed Shalash from Shakba, and Shaker Wahdan from Rantis.

A fourth imam, Jawad al-Natsheh of Hebron, is reported to be seriously ill after being held in a PA prison for three weeks. His family said that he had been brutally tortured while in prison on charges of supporting Hamas and protesting against the war in the Gaza Strip.

Posted by: Fred || 02/16/2009 00:00 || Comments || Link || E-Mail|| [6467 views] Top|| File under: Hamas
Abbas freezes W. Bank salaries to pay Gazans
The government of Palestinian President Mahmoud Abbas said on Sunday it has begun paying compensations to Palestinians in the Gaza Strip, who have lost their homes in the Israeli offensive, by withholding salaries to government workers in both the Israeli-occupied West Bank and the Hamas-ruled Gaza Strip.

Abbas's prime minister, Salam Fayyad, said he did not have enough money to pay the salaries.

The financial trade-off underscored the difficult balancing act facing Fayyad, who, in addition to running a government dependent on foreign aid, wants to take the lead in reconstruction efforts in the Gaza Strip to sideline Hamas.

"It is unclear when we will receive money from donors. So I'm not going to put a date on when I can pay salaries," Fayyad told reporters in the West Bank city of Ramallah, where his government is based.

Posted by: Fred || 02/16/2009 00:00 || Comments || Link || E-Mail|| [6466 views] Top|| File under: Palestinian Authority
Cabinet to okay wording on Shalit deal, Gaza truce
Israel's political leadership decided yesterday to prepare the text for a cabinet decision on a deal with Hamas for captured soldier Gilad Shalit and a renewed cease-fire. Prime Minister Ehud Olmert, Foreign Minister Tzipi Livni and Defense Minister Ehud Barak opted to prepare such a document for possible presentation to the cabinet on Wednesday.

Meanwhile, a source at the Prime Minister's Bureau said that "efforts to gain the release of Shalit have been significantly accelerated and they will be intensified even more."

But the prime minister's declaration Saturday that there will be no cease-fire agreement or the reopening of the border crossings into Gaza without the release of Shalit stands in stark contrast to Hamas' position. The Islamist group is demanding that the two issues be kept separate and wants the crossings to be reopened before any prisoner exchange.


So that they can extort more from the evil Juice ...

Egyptian officials are now busy on a formula that would allow both sides to claim that their stance was accepted. However, in Israel some observers are pessimistic that Cairo's efforts will bear fruit, and some sources expressed concern that Hamas may toughen its stance in the belief that this will improve their hand.

Another key issue is the identity of the Palestinians that each side is willing to see freed. Hamas has demanded a large proportion of the prisoners on its list of 350 to 450 names. Significant progress has been made, and Israel now opposes only several dozen names.

A spokesman for Hamas' military wing, Abu Obeida, said yesterday that the group insists on the release of three senior figures: Ibrahim Hamed, the leader of the military wing in the West Bank; Abdullah Barghouti, responsible among others for the bombings at the Sbarro pizzeria and Cafe Moment in Jerusalem; and Abbas al-Sayed, mastermind of the Park Hotel massacre in Netanya.

On the other hand, there seems to be support in Israel for the release of Marwan Barghouti, the jailed leader of Fatah's more militant Tanzim faction.


Barghouti might be more useful in the West Bank than in prison. No secret that Abbas doesn't exactly inspire confidence from the Paleos. Barghouti might be a better counterweight to Hamas, even if he is an evil douche-bag.

Hader Shkirat, attorney for Barghouti, told Haaretz yesterday that there will be no deal for Shalit without the release of Barghouti.
Posted by: Steve White || 02/16/2009 00:00 || Comments || Link || E-Mail|| [6487 views] Top|| File under:
Kadima faction toes Livni's line, won't join Likud-led gov't
A "government of national unity" always looks good on its face. It's one of those things that should work, like socialism or perpetual motion. But the reason we divide among ourselves into different political parties is that we disagree on issues that we deem important. Republicans are free traders, strong on national defense, supportive of small business. Democrats are protectionists, multilateralists leaning strongly toward pacifism, and supportive of labor in the abstract, big labor and big business in practice.

Similar divisions exist in Israel, where the division used to be between Likkud and Labour, and where now it's between Likkud and its offshoot Kadima. Likkud's conservative to the point of scaring the terrorists and their supporters -- which I tend to think of as a good thing, and Kadima's the Oslo wing, given to Norwegian-brokered ceasefires, land for peace, and exchanging a thousand Arabs for a single Israeli. They don't think alike, and as time goes by they're thinking more differently.

Kadima's natural ally has become Labour, the old-style Social Democrat party that's probably closer to the U.S. Democrats than either Kadima or Likkud. Likkud allies more naturally with Israel Beitenu, whose head, Avigdor Lieberman, is denounced by the Arabs for all sorts of sins. Today's example is Egypt calling him a racist. Shas, being out there somewhere and heavily populated by holy men, makes uncomfortable common cause with any of them.

If the thought of a Government of National Unity™ is ludicrous in the U.S., why isn't it ludicrous in any other country? In all the places it's been tried it's failed. Zim-bob-we's the current primo example, but the landscape is littered with lots of others, including Fatah-Hamas.
The Kadima faction stood solidly behind its chairwoman, Foreign Minister Tzipi Livni, in outlining its official position, presented yesterday: either a unity government headed by Kadima, a rotation of the premiership with Likud, or the opposition. Transport Minister Shaul Mofaz, who Kadima insiders say would like to see the faction in the coalition, even if it is headed by Likud, said, "a unity government headed by Kadima is what is needed. A coalition of 65 MKs will not make it." Sources close to Mofaz said yesterday that he would not allow attempts to drive a wedge between him and Livni by spreading rumors.

Livni came to yesterday's meeting after having spoken on the phone with the party's ministers and lawmakers to make sure none intended to surprise her and contradict her stand on heading for the opposition rather than going into a coalition headed by Likud. Even Housing and Construction Minister Ze'ev Boim toed the line.

Livni's position was revealed ahead of the meeting already, when TV cameras and microphones caught her in conversation with Prime Minister Ehud Olmert. Livni asked Olmert what he was going to say at the cabinet meeting: "You're going to say something about rotation," to which Olmert responded: "That I want a broad coalition." Livni then said, "Ehud, do me a favor." When they realized they were on camera, Livni wrote Olmert a note, which the cameras caught later: "I have no intention of being in a unity [government] under Bibi and don't hint in that direction. What you're saying is leading there and that's not the Kadima position."

Livni did manage to prevent Olmert from transmitting a message of a broad coalition. Instead, he told the cabinet yesterday that he "hopes a coalition will be established quickly in the context of the challenges Israel faces."

In the faction meeting, Livni said emphatically that Kadima had won and would form the next government. "What's not clear? Twenty-eight is more than twenty-seven. Twenty-eight is not a figure. It's hundreds of thousands of people who have expressed their faith in us. There was no ballot at the polling station with the word 'bloc' or 'camp' on it."


I think this is the Hebrew equivalent of "I won" ...

Alluding to Netanyahu's coalition-making efforts, Livni said: "I am well aware of the deals that were made even before the elections and are still being made at this very moment, to do something against the will of the voter.

"There will be moves now that could be enticing," Livni said, but added, "In this task of putting together a coalition I don't intend to cheat myself or the public. We will continue to serve the public, whether we form a coalition as the public wants, or from the opposition," Livni said.
Posted by: Steve White || 02/16/2009 00:00 || Comments || Link || E-Mail|| [6467 views] Top|| File under:
Olde Tyme Religion
Comix Books w Islamic Heros to Fight for Moderate Islam
Al-Mutawa's [comic] stories are based on a pivotal moment in Islamic history: The 1258 Mongol invasion of Baghdad...stones in the river to suck up wisdom otherwise lost.

Hundreds of years later, the 99 stones are found in different corners of the world by heroes who come from 99 different countries, including the United States, Saudi Arabia, Portugal, Hungary and Indonesia.

Jabbar, the Saudi hero, is a Hulk-like figure whose name means "The Powerful." The American hero, Darr, or "The Afflicter," is a young man paralyzed from the waist down when a drunk driver crashed into his car, killing his family. His power is to take away or inflict pain.

While al-Mutawa used Islam as the basis for his comics, none of the heroes prays or reads the Quran.


that's smart because if they did that, they'd quickly run out of inspiring and moderate verses


There is no mention of religion, and the characters are roughly divided between men and women - one of the main figures is Noora, an 18-year-old woman - and only a few of the women in the comics wear the Islamic headscarf.

Such moves were calculated, said al-Mutawa.
Posted by: mhw || 02/16/2009 08:04 || Comments || Link || E-Mail|| [6490 views] Top|| File under:
Sri Lanka
Lankan voters back govt offensive
Sri Lanka's ruling party has won widespread public support for its war against the Tamil Tigers, local election results showed yesterday, as the military braced for a final assault on the rebels. President Mahinda Rajapakse's Freedom Alliance easily won two provincial councils, which went to the polls Saturday, according to provisional counting. Rajapakse had turned the vote into a referendum on his military campaign to crush separatist Tamil Tiger guerrillas who are cornered in the north-east of the island.

"The results showed that the people supported the government's war effort," defeated main opposition candidate S. B. Dissanayake said.

The president has said he hoped to defeat the Tamil Tigers within days, ending the island's decades-long ethnic conflict.

Officials said the air force on Sunday destroyed at least three boats of the Tamil Tigers off the coast of Mullaittivu district, where the fighting is concentrated. Sri Lankan soldiers fought a series of fierce battles with separatist Tamil Tigers as troops advanced further into the rebels' shrinking territory, the military said yesterday.

Government forces have won a string of major victories against the insurgents in recent months, capturing their administrative capital of Kilinochchi and seizing their main bases in the north. The government says it is on the verge of crushing the rebel group - which is cornered into a 58-square mile (93-square kilometer) strip of northern coastal land in Mullaittivu - and ending the Indian Ocean island nation's 25-year-old civil war.

In the latest fighting, army troops "launched a strong attack" Saturday on rebels in the village of Waduwankal in Mullaittivu, the military said. They later found the bodies of two rebels and a large haul of weapons and ammunition, it said in a statement.
Posted by: Fred || 02/16/2009 00:00 || Comments || Link || E-Mail|| [6473 views] Top|| File under:
India not for LTTE dictatorship in Lanka's north
CHENNAI: Categorically stating that handing over power to LTTE chief Velupillai Prabhakaran was not a solution the Sri Lankan ethnic crisis, Union home minister P Chidambaram on Sunday said India's efforts would never end up creating a dictator' in the island's north-east.

At a public meeting organised by his son Karti Chidambaram to explain the Congress party's stand on the sensitive issue, Chidambaram said the LTTE had never been the sole representatives of 40 lakh Sri Lankan Tamils. "India has no moral responsibility to pressure the Sri Lankan government to hold talks with armed militants,'' he said. India's stand was clear. Just like the Centre was not in a position to negotiate with armed groups operating in Nagaland, Mizoram, Assam and Jammu & Kashmir, Sri Lanka too would not initiate a dialogue with armed militants.


It would set a dangerous precedent, wouldn't it ...

Quoting President Pratiba Patil's speech, the home minister said the Centre would definitely arrange for a ceasefire if the LTTE declared its willingness to lay down arms simultaneously with Colombo suspending military operations. Asking what was wrong with India's policy, he appealed to the LTTE to lay down arms as no state, president or prime minister would negotiate with armed groups.


Listen to the man, Mr. Olmert ...

Chidambaram clearly hinted that post-war negotiations would involve not just the LTTE but leaders of the East and Central provinces as well. The 13 lakh plantation Tamils of Indian origin have their own leaders, the 13 lakh Tamils in the East did accept the LTTE's leadership once but, frustrated by the outfit's violent attitude, the Eastern province now had its own democratically elected chief minister. The LTTE as a movement existed only for the northern Tamils now.

"Talks will be on the basis of the 1987 Indo-Lanka Accord and it will be aimed at solution for all communities, and not for creating a dictatorship," he said.

The LTTE's biggest mistake was in clinically eliminating many Sri Lankan Tamil leaders. And then, it committed the blunder of assassinating Rajiv Gandhi, he said and noted that there were many Tamil leaders still left to pursue the path of democracy in Sri Lanka.

Reminding the people that the Tamil language was the binding and uniting force of Tamils living across the world, Chidambaram said some political parties championing the cause of Sri Lankan Tamils in the state did not even exist in the mid-1980s when he was handpicked by late prime minister Rajiv Gandhi to hold talks with armed Sri Lankan Tamil groups, including the Tigers.
Posted by: Steve White || 02/16/2009 00:00 || Comments || Link || E-Mail|| [6467 views] Top|| File under:
Syria-Lebanon-Iran
Sen. JFKerry, in mideast says US eager to talk w Syria
The chairman of the U.S. Senate's Foreign Relations Committee
[God help us]
will meet with Syria's president this week on a tour of the region that began Sunday in Egypt.

The U.S. has accused Syria of allowing foreign fighters to cross its border into Iraq, though Syria denies that. Kerry has in the past spoken of his concern about what he said was the flow of money, weapons and terrorists through Syria into Iraq and Lebanon.

In Egypt on Sunday, the senator said the U.S. is eager to talk to Syria, whose president said last month he also wants a dialogue with Washington, but without preconditions.
here is the dialogue,
Syria: F... Israel
US: Peace?
Syria: Sc... Israel
US: Peace?
Syria: OK we'll settle for cash
Posted by: mhw || 02/16/2009 00:00 || Comments || Link || E-Mail|| [6487 views] Top|| File under:
Syria says US permits money transfer to charity
DAMASCUS, Syria (AP) - The U.S. Treasury Department has authorized the transfer of $500,000 to a Syrian charity in a sign that it is easing its economic embargo on the country, Syria's ambassador to Washington said Sunday. Imad Mustafa told reporters that the money to the Children with Cancer Support Association was raised by Syrians living in the United States. There was no immediate comment from the Treasury Department.


How much gets diverted to the Widows Ammunition Fund?

The U.S., under former President George W. Bush, imposed a variety of sanctions on Syria to punish a government it accused of allowing foreign fighters to cross into Iraq, as well as supporting militant groups in Lebanon and the Palestinian territories. One measure banned U.S. exports to Syria except for food and medicine.

Syria has denied allowing fighters to cross into Iraq, while saying it is impossible to control its extensive desert border.


I wouldn't have minded having us try it, from both sides ...

If the money transfer is confirmed, it would be another sign that the U.S. is easing some sanctions. A Syrian newspaper reported last week that the U.S. Trade Department has agreed to provide spare parts for two Syrian-owned Boeing 747 aircraft out of service for years.
Posted by: Steve White || 02/16/2009 00:00 || Comments || Link || E-Mail|| [6466 views] Top|| File under:
Khatami's candidacy rattles hardliners
Iran's powerful hardliners are showing signs of jangled nerves and disunity after Mohammad Khatami, the country's moderate former president, declared his intention to contest June's presidential elections. Supporters of the hardline incumbent, Mahmoud Ahmadinejad, hoped that the potent challenge posed to their monopoly on power by Mr Khatami, the charismatic politician-philosopher who still retains some of his rock star-like popularity, would unite conservatives behind the president.

But a hardline deputy revealed last weekend that some conservatives are ready to ditch the populist Mr Ahmadinejad as their most obvious candidate -- if they can persuade Mr Khatami to stand down.

Ali Motahhari, the MP, said the plan had been discussed with many "Principlists", the flattering term hardliners use to proclaim themselves as exclusively loyal devotees of the principles of the Islamic Revolution -- and all agreed.

Continued on Page 49
Posted by: Steve White || 02/16/2009 00:00 || Comments || Link || E-Mail|| [6475 views] Top|| File under:
Terror Networks
Former Lebanese MP Ghassan Matar: I Am Ashamed to Admit I Am Happy When U.S. Soldiers Are Killed
Former Lebanese MP Ghassan Matar: I Am Ashamed to Admit I Am Happy When U.S. Soldiers Are Killed; Juices Believe They Should Purify the World, as Written in 'The Protocols of the Elders of Zion™'

Following are excerpts from interviews with former Lebanese MP and poet Ghassan Matar, which aired on NBN TV and Teleliban TV on January 19 and 23, 2009.
Teleliban TV, January 23, 2009:

To view this clip.

TO VIEW THIS CLIP AND OTHERS, YOU MUST LOG IN/REGISTER FOR MEMRI TV. REGISTRATION IS FREE OF CHARGE.

Teleliban TV, January 23, 2009: "We Have the Right™ to Exact Revenge from the American People — Even If This People is Innocent"

Ghassan Matar: "I am ashamed to say this, but I see our own children being killed every day by American weapons and by means of U.S. support of Israel. When I read: 'Today, the number of [U.S.] casualties in Iraq has climbed...' Excuse me for saying this. I'm really ashamed to say this, but I want to be honest. It is no longer just an issue with the U.S. administration. We are not ready to accept even the American people. The administration of the Americans has afflicted so many tragedies and wounds upon us, and has spilled so much blood, that we have begun to feel that we have the Righ™t to exact revenge from the American people, even if this people is innocent and has nothing to do with its leadership's deeds."[...]

NBN TV, January 19, 2009: Juices' "Belief Is Based Upon Killing... The Culture of Killing in the Zionist™ Sense is Part of Their Genes"

Ghassan Matar: "Some people try to draw a distinction between Zionists™ and Juices, but as far as I am concerned, there is no distinction."


Refreshing honesty, nice change of pace from the tired false dichotomy.



Interviewer: "They are all the same?"

Ghassan Matar: "Zionism™ is the daughter of that belief. Of course, some people say that the Torah of the Juices was forged.


Well, every Holy book of every religion (starting with Christianity) is forged, according to the muslims, only the Koran is legit and unaltered.


When the Juices themselves admit that this Torah is forged... But at the moment, this is their book, and we should read what's in it. What commandments were given to this people throughout history? They are all about killing. Whoever is not a Juice is considered to be one of the gentiles. In other words, he is not a human, and it is permissible to kill him.


Shouldn't he be refering to the talmud instead?


"This culture is born with the child. He suckles it with his mother's milk. When he grows — their schools, their culture, their books, their education, their guidance, their upbringing..."

Interviewer: "This belief is based upon killing."


"Unlike us, Peace Loving, Highly-Functional Arabs!"



Ghassan Matar: "This belief is based upon killing. Of course, they always try to portray themselves to the world as victims. They say that they are the ones being attacked, and so on, and I'm about to cry because Hitler killed a few..."

Interviewer: "Juices."

Ghassan Matar: "Let's assume that Hitler indeed carried out these things — the whole world denounced Hitler for his massacres. Should the lesson learned from Hitler's massacres be to perpetrate similar massacres against another people? The culture of killing in the Zionist™ sense is part of their genes." [...]

"By Means of the Media, Money, Lies, And Deceit, [The Juices] Have Managed to Train the European World... Let's Examine 'The Protocols'"

"The 20 million [Juices] are against the world. By means of the media, money, lies, and deceit, they have managed to train the European world to view them as the victims. They have subjugated the world to their extortion ever since World War II, and it is us Arabs who have paid the highest price for this."
[...]
"Are they not the ones who influence political and economic decision-making in America? Yet they live in their own [quarters] and the same is true in Europe. Whenever you go anywhere in the world, you see the Arabs mixing and assimilating, because the Arabs are an open-minded people, with an open culture.


Hell, yeah, sure. You believe that... whatever float your boat, buddy.


The culture of [the Juices], on the other hand, is a closed, fossilized culture."

Interviewer: "What are they afraid of?"

Ghassan Matar: "It's not that they are afraid of anything. They view themselves as the chosen ones, and the others as their servants. Therefore, they refuse to mix with the other peoples, because they consider the others to be inferior. It is not about fear."

Interviewer: "It's arrogance."

Ghassan Matar: "It's a complex... They call themselves God's Chosen People. If they are God's Chosen People, what are the rest of the people? God's Chosen Beasts? Their sense that they are distinct from the rest of the world prevents them from assimilating into societies.
[...]
"What brought them to the land of Paleostine? Was it their ideological national cause? Or was it because they felt they needed a state that would rule the world? Let's examine The Protocols of the Elders of Zion™. They believe that they were created in order to purify the world. These are their concepts. The rest of the world — three, four, five billion people — are at their best when they are being killed."
Posted by: anonymous5089 || 02/16/2009 14:20 || Comments || Link || E-Mail|| [6469 views] Top|| File under:
Who's in the News
76
[untagged]
4
TNSM
3
Govt of Pakistan
3
Iraqi Insurgency
2
al-Qaeda in Iraq
2
Hamas
1
TTP
1
Govt of Iran
1
al-Qaeda in Pakistan
1
Palestinian Authority
Bookmark
E-Mail Me
The Classics
The O Club
Rantburg Store
The Bloids
The Never-ending Story
Thugburg
Gulf War I
The Way We Were
Bio
Merry-Go-Blog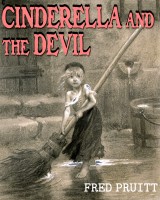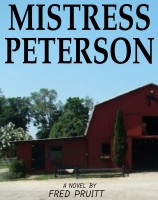 On Sale now!


A multi-volume chronology and reference guide set detailing three years of the Mexican Drug War between 2010 and 2012.

Rantburg.com and borderlandbeat.com correspondent and author Chris Covert presents his first non-fiction work detailing the drug and gang related violence in Mexico.

Chris gives us Mexican press dispatches of drug and gang war violence over three years, presented in a multi volume set intended to chronicle the death, violence and mayhem which has dominated Mexico for six years.
Click here for more information


Meet the Mods
In no particular order...


Steve White
Seafarious
Pappy
lotp
Scooter McGruder
john frum
tu3031
badanov
sherry
ryuge
GolfBravoUSMC
Bright Pebbles
trailing wife
Gloria
Fred
Besoeker
Glenmore
Frank G
3dc
Skidmark
Alaska Paul



Better than the average link...



Rantburg was assembled from recycled algorithms in the United States of America. No trees were destroyed in the production of this weblog. We did hurt some, though. Sorry.
3.236.107.249

Help keep the Burg running! Paypal: