Afghanistan
Afghanistan: Australian troops 'condemned' for civilian deaths
(AKI) - Afghanistan on Friday condemned the killing of civilians in a raid conducted by Australian soldiers without any local forces in the south of the country. The Australian defence ministry said five children had been killed in a shootout between Taliban insurgents and Australian Special Forces in southern Uruzgan province on Thursday, where soldiers were "clearing" a number of compounds.

The Afghan defence ministry said one woman and two children were killed and eight other people were wounded in the attack.

"The defense ministry condemns the martyring of one woman and two children and the wounding of eight others ... in an operation by international forces ... and asks international forces not to conduct operations without the coordination of Afghan forces," the ministry said in a statement.

The commander of the NATO-led International Security Assistance Force (ISAF) under which Australian troops operate issued a directive last September saying soldiers should not enter an Afghan house or mosque uninvited without having the lead from the Afghan army unless troops were in "clear danger".
Posted by: Fred || 02/15/2009 00:00 || Comments || Link || E-Mail|| [10794 views] Top|| File under: Taliban
Africa Horn
Somali parliament endorses new prime minister
So now he's in firm control of about six square blocks in Mogadishu ...
DJIBOUTI, Feb 14 (Reuters) - Somalia's parliament endorsed on Saturday the appointment of the Western-educated son of a slain former president as prime minister in a unity government tasked with restoring order to the failed Horn of Africa state.

After a 414-to-9 vote in his favour, Omar Abdirashid Ali Sharmarke, 48, took the oath of office at a session of the legislature in neighbouring Djibouti. "I will form a government of national unity that will give top priority to peace and security," he told parliament. "The nation and the people are waiting for us."

Sharmarke and President Sheikh Sharif Ahmed, a moderate Islamist leader who chose Sharmarke to try to broaden the appeal of his government at home and abroad, face the herculean task of bringing peace to Somalia for the first time in 18 years.

Armed Islamist insurgents have declared jihad against the new power-sharing government, formed in a U.N.-brokered peace process in Djibouti. Some 1 million people live as internal refugees around the shattered nation.

Yet the appointments of Ahmed, the former leader of a sharia courts movement, and Sharmarke, a former U.N. employee and member of Somalia's large diaspora, have provided a new political dynamic that is giving some cause for hope. "I am more optimistic about the future of Somalia than I have been in a number of years," Professor David Shinn, an Africa expert at George Washington University, told Reuters. "The selection of a PM from the large Darod clan is a wise choice to balance President Sheikh Sharif Ahmed's Hawiye clan connection," he said, adding that Sharmarke's distinguished family and diaspora connections would also be advantages.

"I think this selection increases the possibility that the Sheikh Sharif government will be able to pull Somalia out of its downward spiral and eventually even create an administration that is broadly accepted by Somalis."

The leading Islamist insurgent group al Shabaab, however, is determined to stop that. It has attacked both the government and African Union (AU) peacekeepers in recent days and held anti-government protests in areas of south Somalia it controls. An al Qaeda leader, too, urged Somali militants to step up jihad against the government in a video released on Friday. Washington believes al Shabaab is al Qaeda's proxy in Somalia, and the group is known to have foreign fighters in its ranks.

The government controls only a few blocks of Mogadishu, whereas Islamist insurgents control other parts of the city and large swathes of the south.
Posted by: Steve White || 02/15/2009 00:00 || Comments || Link || E-Mail|| [10793 views] Top|| File under:
Arabia
Saudi king shakes up religious establishment
The Saudi king on Saturday dismissed the chief of the religious police and a cleric who condoned killing the owners of TV networks that broadcast "immoral" content, signaling an effort to weaken the country's hard-line Sunni establishment. The shake-up -- King Abdullah's first since coming to power in August 2005 -- included the appointment of a female deputy minister, the highest government position a Saudi woman has attained.

The king also changed the makeup of an influential body of religious scholars, for the first time giving more moderate Sunnis representation to the group whose duties include issuing the religious edicts known as fatwas.

The king changed the makeup of an influential body of religious scholars known as the Grand Ulama Commission. Its 21 members will now represent all branches of Sunni Islam, instead of the single strict Hanbali sect that has always governed it.

Abdul-Aziz bin Humain will replace Sheik Ibrahim al-Ghaith as head of the Commission for the Promotion of Virtue and the Prevention of Vice, which runs the religious police, according to the agency. Bin Humain, who is believed to be more moderate than his predecessor, will head a body whose agents have been criticized by Saudis for their harsh behavior.

Abdullah also removed Sheik Saleh al-Lihedan, chief of the kingdom's highest tribunal, the Supreme Council of Justice. Al-Lihedan issued an edict in September saying it was permissible to kill the owners of satellite TV stations that show content deemed to be immoral. It was denounced across the Arab world.

He was replaced by Saleh bin Humaid, who until Saturday served as the head of the Consultative Council.

Abdullah has said that reforming the judiciary, a bastion of hard-line clerics implementing Islamic law, is one of his top priorities. Judges currently have complete discretion in issuing sentences, except in cases where Islamic law outlines a punishment, such as capital crimes. That discretion has led to cases that have drawn widespread condemnation. In one, a woman from the eastern city of Qatif was raped but received more lashes than one of her seven assailants. The judge ordered the punishment because she was in a car with a man who is not a relative when the two were intercepted by their attackers.

Another major change targets education. The king appointed Prince Faisal bin Abdullah, his son-in-law, as education minister. Noura al-Fayez has been appointed Faisal's deputy for girls' education -- the first time a woman has been appointed a deputy minister.

The former Saudi ambassador to Lebanon, Abdul-Aziz al-Khoja, will become information minister, according to SPA. Abdullah al-Rabia, a surgeon who has carried out about a dozen operations separating conjoined twins, has been appointed health minister.
Posted by: Nimble Spemble || 02/15/2009 00:00 || Comments || Link || E-Mail|| [10793 views] Top|| File under:
Down Under
Jihadists celebrating Victoria fires
JIHADISTS are celebrating the worst tragedy in Victoria's history.

Terror watchdogs said fundamentalists had blogged on websites across the globe, applauding the lives lost and destruction in the Victoria fires. Senior analyst at SITE Intelligence Group Adam Raisman said they were posting pictures of burnt homes and devastated victims and "taking joy in the scenes", the Sunday Herald Sun reports.

One jihadist wrote: "It would be an act of revenge for Australian's participation in the wars in Afghanistan and Iraq."

Bushfires victims said they were stunned. "We're minding our own business and trying to cope with all this and they are celebrating our suffering," said Denise McCann who lost her home in the Kinglake blaze.

Regional Islamic Council vice-president Dr Ameer Ali said the comments did not represent the wider Muslim community. "They have no idea what they are talking about," he said.


You guys really don't want to make the Aussies mad. You really don't.
Posted by: Steve White || 02/15/2009 00:00 || Comments || Link || E-Mail|| [10796 views] Top|| File under:
Home Front: WoT
British officials head to visit Binyam Mohamed at Gitmo
British officials are travelling to Guantanamo Bay today to visit Binyam Mohamed and make preparations for the detainee's expected release, the Foreign Office said. The team, who left Miami airport en route to the US prison camp on Cuba, include a doctor who will assess Mohamed's condition.

Legal representatives of the Ethiopian-born detainee, who has refugee status in the UK, hope he will be cleared for release and return to Britain within days under a review ordered by the US president, Barack Obama.


Soon after to be awarded benefits and a flat to store ammo live in ...

A Foreign Office spokesman said: "A team of British officials have left Miami airport today to visit Mr Binyam Mohamed in Guantanamo Bay. The visit will make preparations for his return, should the ongoing US review into Guantanamo Bay detainees confirm a decision to release him. The team includes a doctor, who would take part in any return, so that he may assess Mr Mohamed's condition himself and report back."

Mohamed's lawyer, Clive Stafford Smith, said today he was "very hopeful" that his client would be back in the UK by the middle of next week. No official confirmation of a release date had yet been given, but Mohamed was first in the list of detainees being considered by the review, he said.

If he is cleared for release, it is expected that a British government plane would be sent to Guantanamo to bring him back to Britain. Stafford Smith said: "The doctor is going there because obviously it makes no sense for a British plane to show up in Guantanamo to pick him up and then a doctor to say he is not fit to fly."

It is not clear whether Mohamed is still on hunger strike. One of his legal team visited him two days ago to try to persuade him to end the strike so that he could be sure of being fit to fly, Stafford Smith said.

Obama issued an executive order on 22 January establishing a review of all those held at Guantanamo. Announcing plans on Wednesday for the visit by UK officials, the foreign secretary, David Miliband, stressed that Mohamed's return to Britain was dependent on the outcome of the review process, but said the US administration had agreed to treat his case as a "priority".

Mohamed, 30, came to Britain in 1994 and was granted asylum. He was arrested by American forces in Pakistan in 2002 on suspicion of involvement in terrorism.


And what was he doing there? Charity work? Ammo for the widows?

The detainee claims he was secretly flown to Morocco and tortured before being moved to Afghanistan and then to Guantanamo in September 2004. All terror charges against him were dropped last year, but he remains in detention.

Mohamed has said that he falsely confessed to a radioactive "dirty bomb" plot while being tortured in Morocco, and has claimed that Britain was complicit in his rendition and torture. The torture allegations are at the heart of a continuing legal row after high court judges complained that Miliband had blocked them, for national security reasons, from making documents relating to his case public.

Meanwhile, a US military interrogator has claimed in an affidavit that Mohamed co-operated in a terror investigation after he was captured and insisted he never witnessed the prisoner being abused.


Who are you going to believe, an American solider or an al-Qaeda trained terrorist?
Posted by: Steve White || 02/15/2009 00:00 || Comments || Link || E-Mail|| [10795 views] Top|| File under:
India-Pakistan
Pakistan agrees to sharia law in key valley: Taliban
The Taliban has declared a 10-day ceasefire in Pakistan's north-western Swat Valley after talks with local Government officials.

Taliban leaders say local officials have agreed to allow the introduction of Islamic sharia law in the region.

The valley was once one of Pakistan's most popular tourist destinations but it has been the site of heavy fighting between Taliban and Government forces since November 2007.

Yesterday Pakistani President Asif Ali Zardari considered the Government was fighting for control of the country and that huge areas were already occupied by Taliban forces.

Talks in the Swat Valley are expected to resume later today.
Posted by: tipper || 02/15/2009 16:03 || Comments || Link || E-Mail|| [10801 views] Top|| File under:
Zardari Says Taliban In 'Huge' Amounts Of Pakistan
The Taliban has established itself across a large part of Pakistan, forcing the country to fight a war against the hard-line Islamist group that is about Pakistan's own survival, President Asif Zardari told CBS News in an interview to be broadcast on February 15.

"[The Taliban] do have a presence in huge amounts of land in our side. Yes, that is the fact," Zardari said in an excerpt of the interview released two days before it is scheduled to air.

U.S. President Barack Obama said this week there was no doubt terrorists were operating in safe havens in the tribal regions of Pakistan, and the United States wanted to make sure Islamabad was a strong ally in fighting that threat.

Obama and Zardari spoke by telephone on February 11, the Pakistani Foreign Ministry said. The two discussed the surge in violence by Al-Qaeda and the Taliban, which has stepped up its insurgency against U.S. forces and the Afghan government.

"Our forces weren't increased," Zardari said, suggesting he thought Pakistan had been in denial about the Taliban in the past. "We have weaknesses and they are taking advantage of that weakness."

Meanwhile, a senior Taliban official claimed a U.S. missile strike killed "at least 25" Al-Qaeda-linked militants in Pakistan's South Waziristan region on the Afghan border on February 14.

Zardari has now put 120,000 soldiers into the fight against the Taliban, despite concerns among many Pakistanis that it is fighting a proxy war for the United States.

"We're not doing anybody a favor," Zardari said. "We are aware of the fact it's...Taliban...trying to take over the state of Pakistan."
Posted by: Fred || 02/15/2009 00:00 || Comments || Link || E-Mail|| [10794 views] Top|| File under: Govt of Pakistan
Local court to try Mumbai suspects
Pakistani authorities say the suspects of the Mumbai terror attacks will be formally charged before a local anti-terror court. "The security has been put on high alert in the federal capital and the garrison city of Rawalpindi where the suspects will be presented to the court," a senior police official told Press TV on Saturday.

The official, who requested anonymity, said that the Federal Investigation Agency had requested the government to provide two bulletproof vehicles for the transport of the suspects to the trial, which would be held in the Central Jail Adiala in Rawalpindi. He, however, did not give any information regarding the trials' date.

Meanwhile, Pakistan's Interior Ministry chief Rehman Malik said Saturday that the country might ask India to hand over Ajmal Amir Qasab -- the lone terrorist captured during the Mumbai attacks. He said the handover would strengthen efforts to prosecute the other suspects detained over links to the strikes.
Malik said that Qasab has been among the nine suspects the ministry has listed for prosecution, adding India should handover Qasab, if the court deems his presence necessary. Apart from Qasab, six of the nine suspects are currently in custody while the other two remain at large.

On Thursday, Pakistan acknowledged for the first time that part of the conspiracy behind the Mumbai attacks was hatched within the country. Qasab was captured alive and nine other terrorists were killed by the India's NSG (National Security Guard) commandos. The terror attacks claimed over 170 lives, including terrorists.
Posted by: Fred || 02/15/2009 00:00 || Comments || Link || E-Mail|| [10795 views] Top|| File under: Govt of Pakistan
FIA seeks 14-day physical remand of 6 Mumbai suspects
Federal Investigation Agency (FIA) has sought 14-day physical remand of six suspects allegedly involved in Mumbai attacks here on Saturday.

According to Foreign Office sources, Rawalpindi anti-terrorism court has issued 14-day physical remand of six alleged suspects involved in Mumbai attacks including Zakiur Rehman Lakhvi.
Posted by: Fred || 02/15/2009 00:00 || Comments || Link || E-Mail|| [10795 views] Top|| File under: Govt of Pakistan
Govt claims breakthrough in Shariah regulation in Swat
Information Minister NWFP, Mian Iftikhar Hussain has said that headway has been made towards implementation of Shariah regulation in Swat valley. He said the government is in contact with Maulana Sufi in this regard. Mian Iftikhar Hussain said the NWFP Chief Minister Amir Haider Hoti has convened an important meeting for February 16 in which, he said, key decision are expected to be made.
Posted by: Fred || 02/15/2009 00:00 || Comments || Link || E-Mail|| [10795 views] Top|| File under: TNSM
Iraq
Iraqis deploy 5,000 additional security personnel to protect Shiite pilgrims
BAGHDAD (AP) — Iraqi officials deployed 5,000 plainclothes military personnel south of Baghdad on Saturday, beefing up security in an attempt to stop deadly bombings against Shiite pilgrims that have plagued the country over the past three days, police said.

The military personnel will monitor suspicious movements among the hundreds of thousands of pilgrims streaming toward Karbala, said Capt. Alaa Abbas Jaafar, press spokesman for the Karbala police. The government has already deployed 30,000 security personnel in the province that contains Karbala to protect the city, along with 1,500 female security guards to search women and 400 snipers on rooftops, Jaafar said.

Despite the tight security, bombings have killed 60 Shiite pilgrims and wounded 170 over the past three days. The attacks demonstrate the determination of some Sunni extremists to re-ignite sectarian warfare and underscores how fragile security remains here despite a significant decline in overall violence. The vast numbers of pilgrims and the distances many of them must travel make it extremely difficult to protect.

No group has claimed responsibility for the attacks, but Al-Qaida and other extremist groups have frequently targeted Shiite pilgrims during religious commemorations, which were severely curtailed under Saddam Hussein's Sunni-dominated regime.
Posted by: Steve White || 02/15/2009 00:00 || Comments || Link || E-Mail|| [10794 views] Top|| File under:
Israel-Palestine-Jordan
Gaza census shows population explosion
A census of Gaza published today shows that the population in the Palestinian territory has risen by almost 40 per cent in the past 10 years, one of the highest growth rates in the world.

The census, which was carried out in 2007, found that the population in Gaza is now more than 1.4 million.

It shows the majority of Gazans - some 68 per cent of the population - remain UN registered-refugees.

With its population estimated to double in the next 20 years, Gaza's economy is hopelessly unfit to provide employment for its residents.

Many factors are responsible for Gaza's impoverishment but the freezing of international funds since Hamas won the 2006 Palestinian elections and then the following year seized full control of Gaza, has worsened the situation.
Posted by: tipper || 02/15/2009 15:58 || Comments || Link || E-Mail|| [10796 views] Top|| File under:
PMO: There will be no ceasefire until Schalit is released
With rumors swirling that Israel and Hamas were just hours away from a cease-fire deal, the Prime Minister's Office issued a statement Saturday pouring cold water on the reports, and making it clear for the first time that Israel will not accept a truce that does not include the return of St.-Sgt. Gilad Schalit. "It should be emphasized that what is on top of Israel's priorities are the security of the residents of the South and the release of Gilad Schalit," the statement said. "Israel will invest all its efforts to further these two goals. The prime minister's position is that Israel will not reach an agreement on a calm before the release of Gilad Schalit."
Posted by: Fred || 02/15/2009 00:00 || Comments || Link || E-Mail|| [10794 views] Top|| File under: Hamas
U.S., EU indicate they prefer Kadima-Likud unity government
Not that it's any of our business ...

While the make-up of the next government remains a question mark in Israel, it appears that the United States and the European Union have already weighed in with a clear preference for a unity government that includes Kadima and Likud.

The U.S. official position is that it looks forward to "working with any government," but in back-channel messages the Obama administration has made it clear it would like to see a unity government in Jerusalem over a narrow right-wing government which would in all likelihood result in a freeze in peace talks with the Palestinians. Aides to Likud chairman Benjamin Netanyahu confirmed on Friday that Washington officials did indeed relay the message while associates of Kadima chief Tzipi Livni denied receiving such a message.

Officially, the State Department said the coalitional line-up is an internal Israeli matter with which Washington does not involve itself.

The European Union's foreign policy chief says a new unity government of Israel's Kadima and Likud political parties would help Mideast peace talks. EU official Javier Solana says an Israeli government led by Netanyahu would be more difficult for the peace process.

In the most likely scenario for a unity government, Netanyahu would be prime minister while Kadima would hold ministries such as finance, defense or foreign affairs.

Solana also said Friday in Washington that there could be a deal within 48 hours between Israel and Hamas on a long-term cease-fire in Gaza. Egypt is mediating the talks.


The over/under for Islamic Jihad breaking the cease-fire is 3 days, followed by EU condemnation of Israel.
Posted by: Steve White || 02/15/2009 00:00 || Comments || Link || E-Mail|| [10794 views] Top|| File under:
Syria-Lebanon-Iran
Iran sets up command to guard nuclear sites
Iran is working to home in on its military anti-aircraft command, amid threats of an Israeli air strike on the country's nuclear sites.

Air Force Chief Brigadier General Ahmad Miqani said Saturday that the Iranian military has been ordered by the country's Commander-in-Chief Ayatollah Seyyed Ali Khamenei to set up a new Anti-Aircraft Command.

The command will deal with anti-aircraft warfare, or air defense which entails engaging hostile military aircraft in defense of ground objectives, and is also used to prevent unauthorized aircraft from entering the country's airspace.

The move will bring all anti-aircraft systems belonging to the military and the Islamic Revolution Guard Corps (IRGC) including radar equipment, surveillance and intelligence gathering devices, long-, mid- and short-range missiles and defense systems under the newly-established command.

The Iranian commander added that the move "aims to enhance and expand combat capabilities of the country's air defense unit."

"To counter the enemy's advanced military equipment, we [Iran] should be equipped with state-of-the-art air defense technology," explained Brig. Gen. Miqani, adding that Iran is working its way to assembling the required anti-aircraft artillery.

The new structural arrangements in the Iranian military comes as the newly-appointed head of US intelligence predicted that Israel and Iran would engage in a major military confrontation before the end of the year.

In a report to the Senate Intelligence Committee on the potential threats as foreseen by the 16 intelligence agencies in the United States, Dennis Blair said Tel Aviv would eventually declare war on Tehran as a last-ditch effort to curb Iran's enrichment capabilities.

The prediction by the US intelligence official came in line with remarks in a Friday interview by former Israeli UN ambassador Dan Gillerman revealing that Israel is preparing a military offensive against Iran.

"Israel has both the responsibility to defend itself and the capacity to defend itself, and I am sure that when the time comes and all other options have been exhausted, Israel will act in the only way it must to protect its people," said Gillerman.

Iran's Defense Ministry announced earlier on Wednesday that it had built a long-range anti-aircraft system capable of simultaneously striking multiple enemy targets.

"This long-range anti-aircraft system can identify and track multiple targets and is capable of simultaneously destroying them from a long distance," Brigadier General Mohammad-Najjar said at the Islamic Revolution's military achievements exhibition.

The newly-built Iranian missile, which calls to mind the controversial Russian S-300 surface-to-air missile defense system, is believed to have been built in order to shield Iran's nuclear facilities from an Israeli go-it-alone air strike.
Posted by: Fred || 02/15/2009 00:00 || Comments || Link || E-Mail|| [10795 views] Top|| File under: Govt of Iran
Feb. 14 Rally: A Show of Force Ahead of June Elections
Until the Hezbies beat everyone up ...

Hundreds of thousands of Lebanese flocked to Beirut's Martyrs' Square on Saturday to mark the fourth anniversary of former Prime Minister Rafik Hariri's assassination as Lebanon gears up for parliamentary elections. Demonstrators carried Lebanon's flag as well as party flags of Hariri's al-Mustaqbal Movement and political allies. Some held pictures of Hariri and his son and political heir, Saad Hariri.

Others had stickers reading "We won't forget you" on their shoulders. Giant screens showed pictures of the slain leader and a choir sang patriotic and Arab national songs.

The crowds fell silent around 1:00 p.m. to mark the time when Hariri was killed. The silence was interrupted only by the sound of church bells and the call for prayers from mosques in a show of Christian-Muslim unity. The slain leader was buried at al-Amin mosque that oversees Martyrs' Square, popularly renamed Freedom Square after Hariri's death.

Endless bus convoys poured into the capital coming from all around Lebanon to take part in the commemorative event. Entrances to the square were clogged with a sea of marchers.

The rally took place as final preparations are underway in The Hague for the launch of the international tribunal set up to bring Hariri's killers to justice.

It also came as the country prepares for legislative elections in June. Politicians of the March 14 alliance dedicated their speeches to Hariri and other figures killed in a series of blasts. The March 14 officials also promised victory in the June 7 elections and vowed "not to kneel."

"We move forward with the Lebanese towards the 7th of June -- Our date with free choice," Saad Hariri addressed the crowd from behind bullet-proof glass. "Parliamentary elections are fateful because they provide an opportunity to build a free state," he said.

"Today we stand at the threshold of the international tribunal," Hariri told the cheering crowd. "The hour of truth and justice has come and your voice will overcome that of the oppressors and we will know the truth."

Phalange Party leader Amin Gemayel said the elections will mark a "choice between our camp which wants freedom, sovereignty and independence and the other camp which wants a return to hegemony and foreign tutelage."

"We promise victory in the upcoming legislative elections," Gemayel told the rally.

"We shall never kneel," vowed Lebanese Forces leader Samir Geagea. "We shall achieve that last scene of the March 14 dream."

At Saturday's rally, there was also hope that Hariri's killers could eventually be brought to trial, as the international tribunal prepares to begin its work in The Netherlands on March 1.

In his speech, Progressive Socialist Party leader Walid Jumblat vowed there will be "no compromise on the international tribunal."

Mustaqbal MP Bassem Sabaa and National Liberal Party leader Dory Chamoun also addressed the crowds. "Our hopes are pinned on you to continue the march. All martyrs are looking up to you … June 7 is coming up so don't put Cedars' martyrs down," Chamoun said.
Posted by: Steve White || 02/15/2009 00:00 || Comments || Link || E-Mail|| [10794 views] Top|| File under:
Who's in the News
43
[untagged]
5
Govt of Pakistan
3
Hamas
3
Iraqi Insurgency
2
Govt of Iran
1
Govt of Syria
1
al-Qaeda in Iraq
1
Taliban
1
Islamic State of Iraq
1
TNSM
1
Jemaah Islamiyah
1
al-Qaeda in Pakistan
1
Fatah
Bookmark
E-Mail Me
The Classics
The O Club
Rantburg Store
The Bloids
The Never-ending Story
Thugburg
Gulf War I
The Way We Were
Bio
Merry-Go-Blog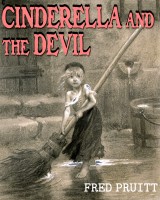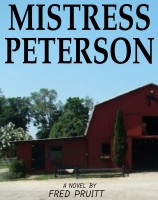 On Sale now!


A multi-volume chronology and reference guide set detailing three years of the Mexican Drug War between 2010 and 2012.

Rantburg.com and borderlandbeat.com correspondent and author Chris Covert presents his first non-fiction work detailing the drug and gang related violence in Mexico.

Chris gives us Mexican press dispatches of drug and gang war violence over three years, presented in a multi volume set intended to chronicle the death, violence and mayhem which has dominated Mexico for six years.
Click here for more information


Meet the Mods
In no particular order...


Steve White
Seafarious
tu3031
badanov
sherry
ryuge
GolfBravoUSMC
Bright Pebbles
trailing wife
Gloria
Fred
Besoeker
Glenmore
Frank G
3dc
Skidmark



Better than the average link...



Rantburg was assembled from recycled algorithms in the United States of America. No trees were destroyed in the production of this weblog. We did hurt some, though. Sorry.
34.229.119.176

Help keep the Burg running! Paypal: