-Short Attention Span Theater-
Bush's Last Days in Office: Met with Famlilies of Operation Redwing
H/T Lucianne.com


Earl Fontan has received tons of invitations over the years. But a recent one trumped them all.

In early January, Earl and his family were asked if they could attend a White House reception in honor of Fontan's fallen son, Jacques.

Jacques, a Navy SEAL, was killed in Afghanistan four years ago during a rescue mission, Operation Redwings.

The MH-47 Chinook helicopter carrying Jacques and 15 others was shot down by enemy fire on June 28, 2005.

"They were participating in a very dangerous mission deep in the mountains of Afghanistan," Houma resident Earl Fontan said. "When the Chinook crashed there were no survivors. It actually took them over a day and half to recover them because the weather was so bad."

While his son was honored by the Navy for his heroic act, Jacques' family didn't gain an audience with the outgoing commander-in-chief, George W. Bush, until Jan. 14.

According to Fontan, Bush had just returned from Norfolk, Va. for the christening of an aircraft carrier named after his father, George H.W. Bush. While there, he made a special trip to see the nearby Navy SEALs headquarters where he was reminded of the story of the worst loss of Navy SEALs in U.S. history. "I guess it touched him so much that he decided he had to meet with the families before leaving office," Fontan said.

After fielding a request to attend a White House reception less than a week before the inauguration of President Barack Obama, Fontan said he and his family didn't have much time to make travel arrangements. "It wasn't easy, but there was no doubt in our minds that we were going to go," he said.

The experience was a bit overwhelming, Fontan said. After gathering in the same room where Bush made his farewell address to a small number of friends, staff and invited guests from around the country a few days later, Fontan and other family members of the fallen SEALs and Army Night Stalkers that participated in the mission were treated to a personal address from the former president.

Fontan found it particularly interesting that Bush made a point to come up to him and shake his hand following his short speech. "I guess he saw me wearing my son's Navy trident," Fontan said. "I was wearing a dark suit, so it really stood out. He shook my hand and told us he'd meet up with us in private later on."

Jacques family spent the rest of the afternoon meeting with dignitaries like former Secretary of State Condolezza Rice, Vice President Dick Cheney, the admiral of the Navy and many more. "It didn't seem real," Fontan said about the once-in-a-lifetime experience. "Everything they did for us was first-class all the way, including the food."

Fontan, who works offshore as a chef, wasn't prepared for what greeted him at the White House's elaborate buffet set-up. "It was amazing," Fontan said. "Words can't describe it."

The family was one of the last to meet privately with Bush.

Although he isn't sure what the name of the exact room he met Bush in was, he said he felt at ease.

Along with thanking him for his son's service to the country, Bush offered his sincerest condolences and told them that the decision to place his son and others in harm's way wasn't taken lightly. "I told him that my son wanted to fight terrorism and he believed Afghanistan was at the root of that problem," Fontan said. "While he's not the best orator when it comes to speaking in front of large groups, I found him to be so warm and pleasant to talk to in a one-on-one setting. You could tell that he hadn't lost his southern graces during his time in the White House."

Before he left, Bush gave him a special medallion with his signature on one side and the Presidential Seal on the other.

Fontan said he's glad that his son's memory has been celebrated at so many Navy functions and now by the former president. When the incident occurred, it felt like the world had ended for Earl Fontan.

After spending many years serving his country as a fire-control specialist, among other titles, Jacques was about to call it quits at the 10-year mark when fate intervened. "They didn't want to lose him so they allowed him to try and become a SEAL," Fontan said.

Fontan added that his son had tried previously to become a Navy SEAL only to be denied because his position working with electronics was so needed by the Navy at the time.

After graduating from the intensive program, Jacques participated in operations in Kosovo and elsewhere.

His final mission at the age of 36 summed him up best. "He knew the situation and was more than ready to assist in whatever way he could," Fontan said. "For someone who was in to individualized sports growing up, I find it amazing that he became one of the best of team players someone could ever imagine during his time as a Navy SEAL."

Jacques had a number of close friends, including former PGA professional golfer and New Orleans native Kelly Gibson, that spoke at his memorial that took place only weeks before Hurricane Katrina struck.

"It was a tough time for all of us," Fontan said. "I was living in New Orleans and ended up getting flooded out of my home shortly after burying my son. I work with Sonoco so that's how I came to be in Houma."

While closure never truly comes to a parent that loses a loved one, Fontan credits the Navy for keeping his son's spirit alive. "They've been great to us," Fontan said. "He was a great man, father and husband that all of us miss tremendously. I'm just glad that no one's forgotten what he did for the country he loved so much."
Posted by: Sherry || 02/08/2009 13:43 || Comments || Link || E-Mail|| [6510 views] Top|| File under:
CSM Jeffrey Mellinger, The Last Draftee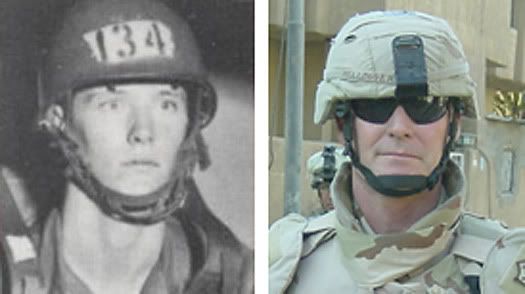 Thanks Glenmore — for finding this
If you've read Michael Yon during his years in Iraq, you know who this guy is... you know of what he did.... Yon finally got to travel with him across Iraq.... When the Duece Four returned home, for the Army Ball with Bruce Willis in attendance, Yon was the house guest of this man.....

As Ollie North would say.... "His is a story that deserves to be told."
America's generals love to brag about their all-volunteer Army. That's because they tend to overlook Jeffrey Mellinger. He donned his Army uniform for the first time on April 18, 1972, about the time the Nixon Administration was seeking "peace with honor" in Vietnam and The Godfather was opening on the silver screen. Nearly 37 years later, he's still wearing Army green. Mellinger is, by all accounts, the last active-duty draftee serving in the U.S. Army.

"I'm a relic," Mellinger concedes with a self-deprecating laugh. But the last of the nearly 2 million men ordered to serve in the Vietnam-era military before conscription ended in 1973 still impresses 19-year-old soldiers.

"Most of them are surprised I'm still breathing, because in their minds I'm older than dirt," the fit 55-year-old says. "But they're even more surprised when they find out this dinosaur can still move around pretty darn quick."

Mellinger was working as a 19-year-old drywall hanger in Eugene, Oregon, when he came home to find a draft notice waiting for him. "I went down to the draft board and asked them if this was really serious," he recalls, "or if it was like an invitation." But it was an order, the first of many Mellinger would obey.

He started his military career as a clerk in what was then called West Germany, and was looking forward hanging up his uniform after two years of service. "I was dead-set on getting out," he says. "We had a lot of racial problems, drug problems, leadership problems." But his company commander talked him into re-enlisting.

The lure: the chance to join the Rangers, the elite warrior corps that Mellinger came to love (his 3,700 parachute jumps add up to more than 33 hours in freefall). Re-enlisting "was the best decision of my career," Mellinger says.

The Army sent him all over the world, including tours in Japan and Iraq. General David Petraeus, who served as Mellinger's boss during the draftee's final three months in Iraq in 2007, calls him "a national asset" who kept the top generals' aware of the peaks and valleys in battlefield morale.

"We lost count of how many times his personal convoy was hit," Petraeus says. "Yet he never stopped driving the roads, walking patrols, and going on missions with our troopers." (Mellinger's 33-month Iraq tour was punctuated by 27 roadside bombings, including two that destroyed his vehicle, although he managed to escape injury.)

Mellinger now serves as the Command Sergeant Major, the senior enlisted man in the Virginia headquarters of the Army Materiel Command, trying to shrink what he calls the "flash-to-bang time" between recognizing what soldiers need and getting it to them.

The son of a Marine, Mellinger had been turned down by both the Marines and the Army when he sought to enlist. "I was not a perfect child," he says. He finds it strange that the compulsory military that launched his career no longer exists, but says the Army is better for it.

"You get people who want to do this work," he says of today's nearly-all volunteer force. "If you had a draft at any other business in the world, you'd get people who maybe weren't suited to be accountants or drivers or mathematicians."

He doesn't have much patience for those, like Rep. Charles Rangel, D-N.Y., who want to bring back the draft to ensure that war's burdens are equally shared. "We're doing just fine, thank you, with the all-volunteer force," Mellinger says. "Until the time comes that we're in danger of losing our capabilities to do our missions, then we ought to stick with what we have — there is no need for the draft."

Like many veterans of the Vietnam-era Army, he bridles at suggestions that the draftee force was riddled with misfits and druggies. "We didn't run off to Canada," he says, taking a swipe at those who avoided the draft by heading north. "While it makes great rhetoric to stand up and say 'We don't want a draft Army because the draft Army was bad,' the facts don't support it," Mellinger says. "Just because they didn't run down and sign up doesn't make them less deserving of respect for their contributions."

There's a sensitivity evident in being viewed as less of a soldier for having been drafted. "I'm proud to be a soldier, and I'm proud to be a draftee," he says. "I took the same oath that every other enlistee who came in the Army — there wasn't a different one for draftees."

His proudest moments are watching those he trained climb the military hierarchy themselves. "I can think of several soldiers who went on to become command sergeants major who were privates when I was either their squad leader or their drill sergeant," Mellinger says. But such memories also trigger his lone regret. "I wish I were as smart as I thought I was when I was moving into those duty positions."

Mellinger has told his wife, Kim, that this is his final Army posting, meaning he's likely to retire sometime next year. The couple has no children, although Mellinger has three grown kids from a prior marriage. The last draftee then plans to move to Alaska, where he spent much of his career, and spend his days reading history and running with his two Dobermans.

"When I tell my wife it's my last assignment, she just rolls her eyes," he concedes. "This is my sixth 'last assignment'."

Posted by: Sherry || 02/08/2009 00:00 || Comments || Link || E-Mail|| [6501 views] Top|| File under:
Africa Horn
President Sheikh Sharif in Mog for coalition talks

Oooh! New hat and everything!
Somalia's President Sheikh Sharif Ahmed arrived Saturday in Mogadishu--his first trip there since being elected last week--to hold talks aimed at forming a broad coalition government. "My trip to Mogadishu is aimed at having consultations with elders, politicians and Islamic resistance groups," he told reporters upon arriving in the Somali capital.

The young cleric and former opposition leader was elected as Somali's new president on Jan. 31 by lawmakers gathered in Djibouti. Sheikh Sharif had travelled to Addis Ababa this week to take part in the African Union summit and then returned to Djibouti.

The newly-elected leader had said he would form an inclusive government and extend a hand to armed groups still opposed to the U.N.-sponsored reconciliation effort which saw him leave his exile in Eritrea.

Hawiye clan
Several politicians are vying to succeed outgoing Prime Minister Nur Hassan Hussein. According to Somalia's transitional charter, the president, the premier and the parliament speaker have to come from three different major clans.

Sheikh Sharif and Hussein are both from the Hawiye clan.

Sheikh Sharif and Hussein are both from the Hawiye clan.

The new president, in his mid-forties, was one of the main targets when Ethiopian troops invaded in late 2006 to remove what they saw as an extremist Islamic movement on their doorstep. But after two years of deadly guerrilla war, the Ethiopians have pulled out with little progress to speak of, more radical groups have blossomed and Sheikh Sharif is seen by many as occupying the political centre.

Sheikh Sharif will face the daunting task of taming Shebab fighters, who control several key towns, and overcoming clan divisions within his future administration.

This article starring:
Prime Minister Nur Hassan Hussein
Sheikh Sharif Ahmed
Islamic Courts
Posted by: Fred || 02/08/2009 00:00 || Comments || Link || E-Mail|| [6470 views] Top|| File under: Islamic Courts
Sharif Backs Scholars' Somalia Mediation
Somali President Sheikh Sharif Sheikh Ahmed threw his weight behind an initiative by the International Union of Muslim Scholars (IUMS) to reconcile between Somali rivals.
"I welcome the much-awaited mediation of the IUMS," Sharif told a press conference on Thursday, February 5, in neighboring Djibouti.

"The Muslim scholars can play a positive role in Somalia and can resolve disagreements between Somali groups."

Sheikh Sharif, the leader of the Islamic Courts Union, was elected Somali president on January 31.

But his election drew fire from the Shebab group, once an off-shot of the ICU, and the Eritrea-based opposition, vowing war against Sharif's regime.

Fearing a new bout of infighting in Somalia, the IUMS, led by prominent scholar Sheikh Yusuf al-Qaradawi, has floated an initiative to mediate between the Somali rivals.

"All Somalia should set aside all their political and tribal affiliations, which drove a wedge between them, close their ranks and look forwards for better future," it said in a statement obtained by IslamOnline.net. "They should stand united under the banner of Islam."
Posted by: Fred || 02/08/2009 00:00 || Comments || Link || E-Mail|| [6475 views] Top|| File under: Islamic Courts
Africa North
56 arrested in Gaza protests: Egypt's Brotherhood
Egypt's opposition Muslim Brotherhood says authorities have arrested 56 people during protests in sympathy with the plight of Gaza Palestinians.

A Brotherhood statement says the arrests took place on Friday during two separate rallies - both organised by the group - in the northern Nasr City suburb of Cairo.

The protesters marched demanding Egypt open its border with the Gaza Strip and denounced Israel's recent three-week offensive that left 1,300 Palestinians dead, many of them civilians. Thirteen Israelis also died in the fighting.

No violence was reported during the protests and it was unclear why the arrests took place.

Authorities confirmed the arrests but said about 40 people were detained in Cairo. The different figures could not immediately be accounted for.

Posted by: Fred || 02/08/2009 00:00 || Comments || Link || E-Mail|| [6472 views] Top|| File under: Muslim Brotherhood
Arabia
Saudi suspects seeking revival of Al Qaeda
One of the men on Saudi Arabia's new most-wanted list is married to Osama Bin Laden's daughter while another was involved in a plot to kill the US ambassador in Yemen. A third had smuggled militants into Iraq from Syria.

Documents provided to AP on Saturday, profiling the 85 men -- 83 Saudis and two Yemenis -- on the list, reveal that many of them had either taken part in planning possible attacks targeting oil, security and other installations in the kingdom or had provided Al Qaeda members with weapons, safe haven, false documents and money.

The documents shed light on the extent of Saudi participation in the extremist networks struggling to rebuild themselves in the Arabian Peninsula after a series of crackdowns in the past years. All the men on the list are hiding abroad, many in Yemen. The men were of different ages and from throughout the kingdom, according to documents provided by a Saudi official. The youngest, 16-year-old Abdul-Ilah Al-Shihri, was only 12 when the September 11 attacks took place. He was smuggled into Yemen to join Al Qaeda there by his uncle, Youssef Al-Shihri, according to the documents.

Active members: The official said the men were active members of Al Qaeda or local offshoots of the group and had planned to re-establish the terror network in Saudi Arabia following the kingdom's aggressive campaign that netted hundreds of its members.

Saudi Arabia issued the list on Monday and has asked Interpol for help in arresting the men. They include 11 who have been released from the Guantanamo Bay and have attended the kingdom's much-touted extremist rehabilitation programme. Among them were two Saudis who have emerged as the new leaders of Yemen's branch of Al Qaeda. Another man on the list, Muhammad Aboul-Kheir, 34, is married to the daughter of Al Qaeda leader Bin Laden and worked as his bodyguard. He had links to Ramzi Binalshibh, one of five co-defendants facing murder and war crimes charges for their alleged roles in the September 11 attacks. The documents mentioned his whereabouts either in Afghanistan, Pakistan or Iran.

Another wanted Saudi, Saleh Al-Qaraawi, has been dubbed by the local media as one of the most dangerous men on the list. The documents say Al-Qaraawi, 27, had provided Abu Musab Al-Zarqawi, the head of Al Qaeda in Iraq, who was killed in June 2006, with money and recruits. Qassem Al-Reemi, 30, meanwhile, one of the few Yemenis on the list, has "links to a plot targeting the US ambassador in Sanaa", the capital of Yemen.

The release of the most-wanted list is part of the kingdom's fight against Al Qaeda. The network's attacks have targeted expatriate residential compounds, oil installations and government buildings.

This article starring:
ABDUL ILAH AL SHIHRI
al-Qaeda in the Arabian Peninsula
ABU MUSAB AL ZARQAWI
al-Qaeda
MUHAMAD ABUL KHEIR
al-Qaeda in the Arabian Peninsula
QASEM AL RIMI
al-Qaeda
RAMZI BINALSHIBH
al-Qaeda in the Arabian Peninsula
SALEH AL QARAAWI
al-Qaeda in the Arabian Peninsula
YUSEF AL SHIHRI
al-Qaeda in the Arabian Peninsula
Posted by: Fred || 02/08/2009 00:00 || Comments || Link || E-Mail|| [6468 views] Top|| File under: al-Qaeda
Bangladesh
Pak claims binned by Indian probe
The investigation into the Mumbai attack is throwing up new links and it's not just limited to Pakistan. Lashkar-e-Taiba's (LeT) link to Harkat-ul-Jihad-al-Islami (HuJI) in Bangladesh is now being actively looked into.

Faisal Nayeem was deported to Pakistan in 2006 under American pressure. He was the LeT's commander in Dhaka. Sources investigating the attack claim that Nayeem got in touch with LeT's present Bangladesh head, Imran Mian to arrange SIM cards for the fidayeens who carried out the Mumbai attacks.

During his stay in Bangladesh, Nayeem had set up an intricate network of agents which allowed him to take Indian youth to Pakistan via Bangladesh. They were trained in Pakistani terror camps and sent to India. Nayeem told Bangladeshi investigators that he had coordinated several fidayeen attacks during his stay in Bangladesh, including the attack on the RSS headquarters in Nagpur in 2004 and a BSF post in Hyderabad in 2005.

Indian investigators have definitely found Bangladeshi links to the Mumbai terror attacks, but those have been limited to Bangladesh-based terrorists providing logistical support, like arranging SIM cards to those who attacked Mumbai.



Analysts believe that this is a ploy to create tension between India and Bangladesh at a time when a new government has come to power in Dhaka.

Analysts believe that this is a ploy to create tension between India and Bangladesh at a time when a new government has come to power in Dhaka. Sources in Dhaka indicate that Sheikh Hasina's government is clearly not catering to Pakistani interests like previous Bangladeshi governments.

Four decades after gaining independence from Pakistan, Bangladesh is finally acting against the war criminals, mostly allies of Pakistani military and Jammat-e-Islami cadres who had committed the worst genocide in Asia's post-colonial history that left 2.5 million people dead and half a million women dishonoured.

Minister of State for external affairs Anand Sharma says Pakistan is using diversionary tactics to delay investigations. Sharma said, "It would have been better if Pakistan had not used diversions and deflections in the first place. There is no point showing the red herring now. Everyone knows who the attackers are and where they come from. They have been named not only by India but by UN security council as well."

This article starring:
Jammat-e-Islami
Faisal Nayeem
Lashkar-e-Taiba
Imran Mian
Lashkar-e-Taiba
Minister of State for external affairs Anand Sharma
Posted by: Fred || 02/08/2009 00:00 || Comments || Link || E-Mail|| [6470 views] Top|| File under: HUJI
Jamaat warns govt of security threat
Jamaat central executive council meeting yesterday cautioned the government against giving corridor to India under the transit agreement that will jeopardize national security and interest.

The warning came ahead of Indian Foreign Minister Pranab Mukherjee's visit to Dhaka on Monday when the transit agreement is set to sign between the two countries.

"It's not a mere transit. India wants corridor (to its eastern states) in the name of transit agreement. Providing the corridor will seriously threaten the national security," the meeting observed venting deep concern at the hasty move of the Awami League government.

The Jamaat leaders at the meeting said taking advantage of the corridor, the Indian government would send military convoys to the Seven Sisters on the east where secessionist movement is gaining ground. In that case, secessionist groups would launch attack on Bangladesh leading to the security threat.

The meeting also said the issue of corridor in the name of transit could not be linked merely with economy. It is linked with the security of the nation.
Posted by: Fred || 02/08/2009 00:00 || Comments || Link || E-Mail|| [6469 views] Top|| File under: Jamaat-e-Islami
Home Front: Politix
Obama to beef-up US security
US President Barack Obama will overhaul the country's security network by expanding its national and international dossier, says the president's top security aide. National security adviser James Jones said the National Security Council (NSC) will be "dramatically different" under the new president, reports the Washington Post.

"The world that we live in has changed so dramatically in this decade that organizations that were created to meet a certain set of criteria no longer are terribly useful," said Mr Jones.

The retired Marine general said he will be the primary conduit of national security advice to Mr Obama. "We're not always going to agree on everything, so it's my job to make sure that minority opinion is represented to the president," said Mr Jones.

"But if at the end of the day he turns to me and says, 'Well, what do you think, Jones?,' I'm going to tell him what I think," he said.

The new structure will be outlined in a presidential directive later this week.

Mr Jones told The Post that the newly configured NSC will reach far beyond the range of traditional foreign policy issues and will include Cabinet and departmental seats at the table -- historically occupied only by the secretaries of defense and state -- on an issue-by-issue basis.

He noted that the national security community historically has meant the Defense Department, the NSC itself and a parts of the State Department, but now could be extended depending upon the circumstances to include the Energy, Commerce and Treasury Departments, law enforcement agencies, and the US Drug Enforcement Administration.
Posted by: tipper || 02/08/2009 02:02 || Comments || Link || E-Mail|| [6475 views] Top|| File under:
Home Front: WoT
Top US lawyer warns of deaths at Guantanamo
Lieutenant-Colonel Yvonne Bradley, an American military lawyer, will step through the grand entrance of the Foreign and Commonwealth Office in London tomorrow and demand the release of her client - a British resident who claims he was repeatedly tortured at the behest of US intelligence officials - from Guantanamo Bay. Bradley will also request the disclosure of 42 secret documents that allegedly chronicle not only how Binyam Mohamed was tortured, but may also corroborate claims that Britain was complicit in his treatment.


All allegedly, of course. And he still has all his fingernails ...

But first, Bradley, a US military attorney for 20 years, will reveal that Mohamed, 31, is dying in his Guantanamo cell and that conditions inside the Cuban prison camp have deteriorated badly since Barack Obama took office. Fifty of its 260 detainees are on hunger strike and, say witnesses, are being strapped to chairs and force-fed, with those who resist being beaten. At least 20 are described as being so unhealthy they are on a "critical list", according to Bradley.


Here's the critical point: I personally would refuse their freedom and refuse to intervene, and so would let them starve. George Bush would refuse both their starvation and their freedom, and would have them force-fed. Wanna bet on whether the Lightworker™ rolls over and frees them?

Mohamed, who is suffering dramatic weight loss after a month-long hunger strike, has told Bradley, 45, that he is "very scared" of being attacked by guards, after witnessing a savage beating for a detainee who refused to be strapped down and have a feeding tube forced into his mouth. It is the first account Bradley has personally received of a detainee being physically assaulted in Guantanamo.


From the beginning of time, any prison inmate who has defied the guards has paid the price. That's true in any US prison, any British prison, and most especially in any Turkish prison. True in China, true in Persia, true in ancient Rome and true in ancient Inca. We don't excuse or condone it, but it's how a rough prison justice is maintained.

Bradley recently met Mohamed in Camp Delta's sparse visiting room and was shaken by his account of the state of affairs inside the notorious prison. She said: "At least 50 people are on hunger strike, with 20 on the critical list, according to Binyam. The JTF [the Joint Task Force running Guantanamo] are not commenting because they do not want the public to know what is going on.


Rather sensible of them, since I suspect many, many in America agree with my take on the matter ...

"Binyam has witnessed people being forcibly extracted from their cell. Swat teams in police gear come in and take the person out; if they resist, they are force-fed and then beaten. Binyam has seen this and has not witnessed this before. Guantanamo Bay is in the grip of a mass hunger strike and the numbers are growing; things are worsening.

"It is so bad that there are not enough chairs to strap them down and force-feed them for a two- or three-hour period to digest food through a feeding tube. Because there are not enough chairs the guards are having to force-feed them in shifts. After Binyam saw a nearby inmate being beaten it scared him and he decided he was not going to resist. He thought, 'I don't want to be beat, injured or killed.' Given his health situation, one good blow could be fatal," said Bradley.


But if he's on a hunger strike he's not supposed to care if it's fatal. The whole point is to threaten to die in order to get the soft-hearted system to relent. You can't be on a hunger strike and then quail at the thought of your own mortality.

"Binyam is continuing to lose weight and he is going to get worse. He has been told he is about to be released, but psychologically and physically he is declining."

It is conceivable that Mohamed himself may shortly return to London, heralding yet another political embarrassment for Foreign Secretary David Miliband, who already faces a tumultuous week over claims that he was keen to suppress evidence of torture.

On Tuesday, the unprecedented dispute between Miliband and the judiciary is set to reignite when High Court judges Lord Justice Thomas and Mr Justice Lloyd Jones decide whether to reopen the case which Mohamed believes substantiates his torture claims.

Meanwhile, in San Francisco, a little-publicised court case into the treatment of Mohamed will open. American civil liberties lawyers are hoping to shine a light on the defence firm that allegedly carried out the practice of "rendition" on behalf of the CIA. Jeppesen Dataplan, a Boeing subsidiary, helped to arrange rendition flights for several terror suspects, including Mohamed, to nations where they claim they were tortured.


If we had a better CIA all those documents would never have been recorded ...

The case was originally dismissed after the Bush administration asserted "state secrets privilege", indicating that it would endanger national security - the same argument used by Miliband. However, Obama has repeatedly stressed his willingness to be less secretive than his predecessor and a similar decision would lead to claims that the current administration is bent on suppressing evidence of torture.


So the CIA is going to try and force his hand, and my guess is that they'll succeed ...

Closer to home, the Observer has found evidence suggesting a broader unwillingness by Britain to confront the US over its war on terror programme. The Attorney General says it is "actively considering" possible criminal wrongdoings against MI5 and the CIA, but sources claim the government's senior lawyer has failed, after almost four months of looking into the issue, to request material from the US that may substantiate allegations of MI5 complicity in Mohamed's torture.

Suspicion is also growing that some sections of the US intelligence community would prefer Binyam did die inside Guantanamo. Silenced forever, only the sparse language of his diary would be left to recount his torture claims and interviewees with an MI5 officer, known only as Witness B. Such a scenario would also deny Mohamed the chance to personally sue the US, and possibly British authorities, over his treatment.

But if Mohamed survives to come back to London, his experiences of the past six years promise a harrowing journey through the dark underbelly of the war on terror. For Miliband, the questions concerning Britain's role may have only just begun.


No, the more harrowing part is this: we already know that MI5 can't keep track of the potential terrorists inside Britain today. If the terrorists succeed in another Tube bombing or 3/11 style incident, the people presently wringing their hands over alleged torture are going to look mighty stupid.
Posted by: Steve White || 02/08/2009 00:00 || Comments || Link || E-Mail|| [6512 views] Top|| File under:
Biden vows break with Bush era foreign policy
U.S. Vice President Joe Biden promised a sharp break from the go-it-alone policies of the Bush era in a major speech at the Munich Security Conference in Germany on Saturday, saying it was time to "reset" Washington's ties with Russia and talk to Iran. Speaking at the conference,
Posted by: Fred || 02/08/2009 00:00 || Comments || Link || E-Mail|| [6491 views] Top|| File under:
India-Pakistan
Pakistan wants no-strings aid from US
LONDON: The Obama administration should provide aid to Pakistan without any strings attached, Pakistan's ambassador to the US said in a newspaper interview published on Saturday.

Husain Haqqani told the Financial Times (FT) "assistance that is conditional is never good". His comments came after US Vice President Joe Biden said on Friday the Obama administration would revive a plan to send $1.5 billion of military aid to Pakistan, its key ally in the fight against Taliban forces in Afghanistan.

The US reportedly wants to triple civilian aid but impose conditions to ensure military assistance to Pakistan goes towards fighting insurgents in Afghanistan, not building up defences against India.

Biden was expected to give the first fully-fledged picture of Obama-era US foreign policy at a security conference in Munich, Germany later on.

"Our advice has been that while we can always discuss what the Americans would prefer... (conditional aid) is not going to serve US or Pakistani interests."

Haqqani pledged Pakistan would focus on fighting its "primary threat", which he said currently comes from "terrorism and not from our eastern neighbour". But he warned: "There is no bullet that has been invented that Pakistan can be given to shoot at the terrorists that cannot be used in case there is a war with India."

Following the release of nuclear scientist Dr Abdul Qadeer Khan on Friday, Haqqani said his freedom "may cause a short-term perception problem" though added: "Pakistan now has a genuinely independent judiciary and we have dismantled the AQ Khan network
Posted by: john frum || 02/08/2009 09:30 || Comments || Link || E-Mail|| [6473 views] Top|| File under:
India wants Pakistan declared terror state
India on Saturday said the international community should consider declaring Pakistan a terrorist state in light of the country's release of a scientist who sold nuclear secrets around the globe.


If Pakistain's not a terrorist state there ain't no sech thing...


"It is time for the international community to think whether to declare Pakistan a terrorist country," Manish Tewari, the ruling Congress party spokesman said in New Delhi, in reference to the end from house arrest of Pakistani nuclear Abdul Qadeer Khan.


Omar Saeed Sheikh's not dead yet, either. My guess is he's gonna die of old age. And he's not very old now.


Khan, the man at the centre of the world' most serious nuclear proliferation scandal, was released on Friday after five years of house arrest.


Just about the time Bush left office, plus a few days for paperwork.


Revered by many Pakistanis as the father of the country's atomic bomb, he confessed to selling nuclear secrets to Iran, North Korea and Libya in 2004. He was immediately pardoned by the government, although his movements were restricted.


It wasn't Dr. Strangelove selling the nuke secrets. It was the Pak government. Most of us know that, and most of us who don't have guessed it.


India's Congress party, which faces election in April, where security is likely to be a major voting issue, said Khan's release was a serious security concern. "Defending him proves Pakistan as not only an exporter of terrorism, but has also given rise to doubts of certain countries, including (United States) America, that nuclear weapons could go into the hands of terrorists," Tiwari told reporters.


We're not dumb enough -- or weren't, until Bush left office -- to assume that Dr. Strangelove was the only one with an interest in seeing San Diego or Baltimore or even Ann Arbor evaporated. Binny had his own resident nuke scientists, who were coincidentally Paks, when he decamped from Afghanistan.


Earlier, the Indian army chief said militant camps in Pakistan were thriving and had increased in the past year, as India put pressure on Islamabad to bring militants behind last November's attacks in Mumbai to justice. "I would not talk about the numbers specifically right now...but infrastructure is existing and active," General Deepak Kapoor told the Press Trust of India (PTI).


I regard those camps as distinctly unfriendly acts, regardless of who's in power in the Land of the Pure.


India has said the militant attack on its financial capital Mumbai November last year, in which 179 people were killed, was planned from a camp in Pakistan. Relations between nuclear-armed India and Pakistan have been strained since then, with India saying Pakistan was not doing enough to rein in militants.


Actually, they were obfuscating and blustering just as hard as they could, and they have no intention of reining in their militants. Their militants are why they exist.


Indian Foreign Secretary Shivshankar Menon said this week Pakistan's main spy agency was linked to planners of the Mumbai attacks.


We knew that. They hardly even make an effort to hide the fact anymore.


Pakistan has denied any involvement by state agencies


... at which point their collective lips fell off...


and said it was investigating a dossier of information from India, to which it will reply next week.


... with still more bluster, obfuscation, and outright lies.



This article starring:
Abdul Qadeer Khan
General Deepak Kapoor
Indian Foreign Secretary Shivshankar Menon
Manish Tewari
Posted by: Fred || 02/08/2009 00:00 || Comments || Link || E-Mail|| [6583 views] Top|| File under: Govt of Pakistan
DG Khan blast aimed at invoking sectarian violence: Khosa
Punjab Minister for Local Government Sardar Dost Muhammad Khan Khosa said Saturday, Dera Ghazi Khan bomb attack on mourners was aimed at dismantling Muslims communities and termed the plot a conspiracy netted to disrupt the peace and harmony of the area. He said this while chairing the meeting of peace committee at Commissioner Office Dera Ghazi Khan. Participants agreed upon taking strict action against extremist elements and vowed to extend fullest cooperation to government in discouraging fanatic figures. Except Commissioner Hassan Iqbal, scholars belonging to all schools of thoughts, representatives from District Bar and traders attended the meeting.
Posted by: Fred || 02/08/2009 00:00 || Comments || Link || E-Mail|| [6474 views] Top|| File under: Govt of Pakistan
Pakistan wants peace in South Asia: Wormtongue
Foreign Minister Shah Mehmood Qureshi Saturday said the Mumbai attacks were as much a blow to Pakistan as it was for India and regretted the vilification campaign against Pakistan.

In his remarks at the Munich Young Leaders's round-table on security policy the Foreign Minister said "Unfortunately India has refused to accept our sincere overtures and has started a vilification campaign against Pakistan, not realizing that Mumbai was as much a blow to Pakistan as it was to India."

In the round-table on the sidelines of Munich Security Dialogue organized by 'Koerber-Stiftung Foundation', Qureshi said Pakistan wishes to resolve all differences including the issue of Jammu and Kashmir through dialogue.
Continued on Page 49
Posted by: Fred || 02/08/2009 00:00 || Comments || Link || E-Mail|| [6476 views] Top|| File under: Govt of Pakistan
Pakistan has dismantled nuclear black market: FO
(APP): The foreign office on Saturday reiterated that Pakistan has dismantled the nuclear black market network and no individual associated with it enjoys any official status nor has access to any strategic facility. "We have investigated the matter and shared relevant findings with the IAEA, which has appreciated our cooperation," the foreign office spokesman said.
Posted by: Fred || 02/08/2009 00:00 || Comments || Link || E-Mail|| [6475 views] Top|| File under: Govt of Pakistan
Iraq
The Dissenter Who Changed the War (Odierno)
Army Gen. Raymond T. Odierno was an unlikely dissident, with little in his past to suggest that he would buck his superiors and push the U.S. military in radically new directions.

A 1976 West Point graduate and veteran of the Persian Gulf War and the Kosovo campaign, Odierno had earned a reputation as the best of the Army's conventional thinkers - intelligent and ambitious, but focused on using the tools in front of him rather than discovering new and unexpected ones. That image was only reinforced during his first tour in Iraq after the U.S. invasion in 2003.

As commander of the 4th Infantry Division in the Sunni Triangle, Odierno led troops known for their sometimes heavy-handed tactics, kicking in doors and rounding up thousands of Iraqi "MAMs" (military-age males). He finished his tour believing the fight was going well. "I thought we had beaten this thing," he would later recall.

Sent back to Iraq in 2006 as second in command of U.S. forces, under orders to begin the withdrawal of American troops and shift fighting responsibilities to the Iraqis, Odierno found a situation that he recalled as "fairly desperate, frankly."

So that fall, he became the lone senior officer in the active-duty military to advocate a buildup of American troops in Iraq, a strategy rejected by the full chain of command above him, including Gen. George W. Casey Jr., then the top commander in Iraq and Odierno's immediate superior.

Communicating almost daily by phone with retired Gen. Jack Keane, an influential former Army vice chief of staff and his most important ally in Washington, Odierno launched a guerrilla campaign for a change in direction in Iraq, conducting his own strategic review and bypassing his superiors to talk through Keane to White House staff members and key figures in the military. It would prove one of the most audacious moves of the Iraq war, and one that eventually reversed almost every tenet of U.S. strategy.

Just over two years ago, President George W. Bush announced that he was ordering a "surge" of U.S. forces. But that was only part of what amounted to a major change in the mission of American troops, in which many of the traditional methods employed by Odierno and other U.S. commanders in the early years of the war were discarded in favor of tactics based on the very different doctrine of counterinsurgency warfare.


Now, President Obama, an opponent of the war and later the surge, must deal with the consequences of the surge's success -


This is a WaPo piece.

an Iraq that looks to be on the mend, with U.S. casualties so reduced that commanders talk about keeping tens of thousands of soldiers there for many years to come.

The most prominent advocates of maintaining that commitment are the two generals who implemented the surge and changed the direction of the war: Odierno and David H. Petraeus, who replaced Casey in 2007 as the top U.S. commander in Iraq and became the figure most identified with the new strategy. But if Petraeus, now the head of U.S. Central Command, was the public face of the troop buildup, he was only its adoptive parent. It was Odierno, since September the U.S. commander in Iraq, who was the surge's true father.

In arguing for an increase in U.S. forces in Iraq, Odierno went up against the collective powers at the top of the military establishment. As late as December 2006, Marine Gen. Peter Pace, then chairman of the Joint Chiefs of Staff, was privately telling his colleagues that he didn't see that 160,000 U.S. troops in Iraq could do anything that 140,000 weren't doing. The month before, Army Gen. John P. Abizaid, then head of Central Command, told a Senate hearing that he and every general he had asked opposed sending more U.S. forces to Iraq. "I do not believe that more American troops right now is the solution to the problem," Abizaid emphasized.


Much more at link; excerpts from a new book, doncha know!
Posted by: Bobby || 02/08/2009 14:17 || Comments || Link || E-Mail|| [6498 views] Top|| File under:
Al-Sadr candidates appeal Iraq vote results
Candidates endorsed by anti-US cleric Muqtada al-Sadr will appeal the results of last weekend's election results in Baghdad and other Iraqi provinces because of alleged voting irregularities, a spokesman said on Saturday.

The allegations are among a chorus of questions raised by Shia religious parties and Sunnis about the outcome of provincial elections, in which allies of Shia Prime Minister Nouri al-Maliki won a sweeping victory.

"There are huge differences between results announced by the electoral commission and the figures we have from our observers in some provinces," said Tahir al-Kinani, spokesman for one of two candidate lists backed by al-Sadr.

Al-Kinani told reporters at a news conference that the candidates were appealing the results in the provinces of Baghdad, Najaf, Maysan and Qadisiyah.

The election results have been heralded as an endorsement of al-Maliki's crackdown on extremism and violence that followed the 2003 US-led invasion. Those results, which must be certified, put al-Maliki in a strong position ahead of parliamentary elections later this year.

Sadrist-backed candidates were tied with a Sunni group for a distant second in Baghdad behind al-Maliki's coalition, according to preliminary results released on Thursday.

Elsewhere, Sadrist-backed candidates finished well behind al-Maliki and the religious-backed Supreme Islamic Iraqi Council, which maintains ties to both Iran and the United States.

Al-Sadr, who lives in Iran, lost much of his clout last year when government forces routed his militia from strongholds in Baghdad and Basra. His movement did not field candidates under the Sadrist banner but endorsed lists of nominal independents.

In the days following the elections, tension mounted in some areas where early returns leaked by political parties led to allegations of irregularities.

In Anbar province, a former Sunni insurgent stronghold west of the capital, a leader of tribesmen who turned against al-Qaida in the area complained that rival Sunnis stole the election, a charge they denied.

In Baghdad, al-Kinani said the al-Sadr backed candidates were demanding the electoral commission identify those involved with manipulating election results.

The election commission has pledged to investigate all allegations of voting irregularities.

The elections came as Iraq has enjoyed a steep decline in violence, though there are daily reminders of dangers that face Iraqis and US troops.
Posted by: Fred || 02/08/2009 00:00 || Comments || Link || E-Mail|| [6465 views] Top|| File under: Mahdi Army
British officer claims Basra is safer than Manchester
Basra is now less dangerous than Manchester, according to the commander of British troops in Iraq.

Maj Gen Andy Salmon told The Daily Telegraph that following months of steady improvements in the security situation in Iraq's second city, the rate of violent crime and murder in Basra had fallen below that of some major British cities.

"On a per-capita basis, if you look at the violence statistics, it is less dangerous than Manchester," he said, hailing a "radical transformation" in Iraq's prospects. Since an Iraqi government offensive largely routed violent insurgent groups in Basra last May, British officials in Iraq say that the city has become ever more secure and stable and the Iraqi security forces increasingly competent.

Posted by: Fred || 02/08/2009 00:00 || Comments || Link || E-Mail|| [6477 views] Top|| File under: Iraqi Insurgency
Israel-Palestine-Jordan
Hamas blames M Dahlan for organizing collaborators
A senior Hamas official has accused Fatah strongman Mahmoud Dahlan of collaborating with Israel to carry out Operation Cast Lead, the 22-day offensive in the Gaza Strip.

The official, identified only as a Hamas leader, told Time Weekly magazine that Dahlan - Abbas' former national security adviser - helped Israel ahead of the operation in order to weaken the resistance of the Islamist movement, which seized control of the Gaza Strip in 2007.

According to the report, Dahlan went to the Egyptian town of El Arish before the operation actually began and dispatched Fatah members into Gaza to help the Israel Defense Forces hunt down Hamas fighters.


of course this would have to be with the knowledge and assistance of Egypt


The Hamas officials reportedly accuse a number of other Fatah activists,


well since they've executed a few dozen already, I suppose they mean those


aside from Dahlan, for collaborating with the intention of killing off Muslims and bringing their own movement back to power in the Gaza Strip.
Posted by: mhw || 02/08/2009 16:14 || Comments || Link || E-Mail|| [6468 views] Top|| File under:
M. Zahar Reappears in Gaza on way to Egypt
Top Hamas official Mahmud Zahar crossed into Egypt on Saturday for talks on consolidating a ceasefire with Israel in the battered coastal enclave, witnesses and a Hamas source said.

It was the first time Zahar had been seen in public since Israel's 22-day war against Gaza's Islamist rulers which ended with both sides calling separate ceasefires on January 18.


Was he wearing women's clothing?

He is among a delegation of seven Hamas officials who crossed the Rafah border between Egypt and the Gaza Strip on their way to Cairo for talks with intelligence chief Omar Suleiman.

Zahar told reporters Hamas would be flexible about who will take charge of reconstruction. Thousands of homes and buildings were destroyed or damaged during the war, causing an estimated $2 billion in damages.

Posted by: mhw || 02/08/2009 00:00 || Comments || Link || E-Mail|| [6476 views] Top|| File under:
Warty Nose sees shadow, six more weeks of talks
Leaders from the Palestinian group Hamas arrived in Egypt on Saturday to discuss progress in Cairo's efforts to arrange a truce with Israel, Egyptian and Hamas sources said. Hamas officials said earlier that Hamas had no objections to a ceasefire lasting 18 months but a lifting of the blockade of the Gaza Strip must be part of the deal.

A previous ceasefire between Israel and Hamas collapsed in Dec. leading to a three-week Israeli offensive on the coastal enclave in which at least 1,300 Palestinians were killed before both sides separately halted hostilities. "We've agreed to a unified position, and we'll relay it to the Egyptian authorities and then we'll take their response to the leadership in Damascus and then return to Cairo again," senior Hamas leader Mahmoud al-Zahar told Reuters soon after crossing the border into Egypt as part of a seven-person Hamas delegation.

It was the first time Zahar has appeared in public since Israel's massive 22-day war against Gaza.

Zahar, believed to be the overall Hamas leader in the Palestinian territories, is among a delegation of seven Hamas officials who crossed the Rafah border between Egypt and the Gaza Strip on their way to Cairo for talks with intelligence chief Omar Suleiman.

The delegation will hear Israel's position, which senior Israeli defense official Amos Gilad relayed to Suleiman on Friday, Zahar said.

Hamas officials have said they are seeking clarifications on an Israeli offer to allow between 70 and 80 percent of goods through its crossings into Gaza, barring those it says could be used to make weapons.

The fact that Zahar himself was attending the talks showed how important the truce was to Hamas, a spokesman said.
Posted by: Fred || 02/08/2009 00:00 || Comments || Link || E-Mail|| [6469 views] Top|| File under: Hamas
Report: Iran behind attempt to funnel millions of dollars into Gaza from Egypt
Iran is responsible for an attempt last week to funnel millions of dollars to Hamas in the Gaza Strip by way of Egypt, the Egyptian paper Al-Ahram reported on Saturday.

The money was found in suitcases in the car of Hamas spokesman Ayman Taha. The suitcases reportedly contained $9 million along with 2 million Euros. An Egyptian official said the money represents "only a small portion of the large amounts of money Iran has funneled to Hamas over the last week."

Taha deposited the cash in a bank in the Egyptian town of El Arish last Thursday after Egyptian authorities stopped him taking it home to Gaza, police sources said. He later crossed into the Palestinian coastal strip without the money. The money is in an account at the state-owned National Bank of Egypt in El Arish in northern Sinai in the name of an Egyptian government body, Egytpian officials said.

Taha was part of a Hamas delegation which has been in Cairo for talks with Egyptian intelligence on a long-term truce between Israel and armed Palestinian groups in Gaza.

At the Rafah border crossing between Egypt and Gaza, Egyptian border authorities let through the other five members of the Hamas team but held back Taha because of the money.
Posted by: Fred || 02/08/2009 00:00 || Comments || Link || E-Mail|| [6515 views] Top|| File under: Hamas
UN: Cargo of Iranian ship seized en route to Gaza violates resolution 1747
The sanctions department of the United Nations Security Council on Saturday informed Cyprus that the cargo of the Iranian ship seized en route to Gaza in late January violates UNSC resolution 1747, which forbids the trafficking of weapons with Iran.

The ship will not be returned to Iran, Cypriot officials said Saturday, but they refused to say what exactly was found onboard the boat or whether the cargo contravened UN resolutions.

Cyprus inspected the Monchegorsk twice after it arrivedafter it arrived Jan. 29 under suspicion of ferrying weapons from Iran to Hamas fighters in Gaza. The U.S. military stopped the ship last month in the Red Sea, and said it found artillery shells and other arms aboard. But it could not legally detain the ship, which continued to Port Said, Egypt, and then to Cyprus.

Authorities will decide what to do with the cargo once they have finished searching the ship, Cyprus' President Dimitris Christofias said, without saying how long that could take. One option could be to confiscate the cargo, the president said. But Cyprus has ruled out sending the shipment back to Iran, Christofias' adviser George Iacovou said Saturday, according to state-run CyBC radio.

Christofias said Cyprus had received clear guidance from the UN Security Council Sanctions Committee on whether the cargo breached sanctions barring Iran from sending arms abroad, but he refused to give any details or say what was advised.

The Cyprus-flagged ship is now anchored off the port of Limassol under tight security.

Cyprus is also consulting with the UN Security Council on the issue, government spokesman Stefanos Stefanou said. "The Cyprus Republic will do what it must do and will decide very soon," Stefanou told a news briefing.
Posted by: Fred || 02/08/2009 00:00 || Comments || Link || E-Mail|| [6510 views] Top|| File under: Hamas
Paleostinian Authority: Hamas used Gaza hospitals as detention centers
The Palestinian Authority's health ministry on Saturday accused the militant movement Hamas of turning some of its medical facilities in the Gaza Strip into detention centers.

After Israel stopped 23 days of aerial and ground attacks in the Hamas-controlled Gaza Strip last month, "Hamas unfortunately used several facilities, mainly a large number of hospitals, as stations for summons, interrogation, torture and detention," the Ramallah-based ministry said in a statement.

The ministry also claimed Hamas sacked tens of employees, loyal to Palestinian president Mahmoud Abbas' Fatah movement, who broke their general strike and returned to their work after Israel launched it assault on December 27.

The Israel Air Force aerial bombardment, which preceded a large-scale ground invasion on January 3, destroyed most of the police stations and civil administration departments of the Hamas government in the Gaza Strip.

According to the statement, Hamas specifically seized some buildings in Shifa, the main hospital in the city, al-Nasser pediatric clinic and the psychiatric hospital.
Posted by: Fred || 02/08/2009 00:00 || Comments || Link || E-Mail|| [6471 views] Top|| File under: Hamas
Who's in the News
46
[untagged]
5
TTP
5
Hamas
5
Iraqi Insurgency
5
Govt of Pakistan
2
Islamic Courts
1
Jamaat-e-Islami
1
al-Qaeda
1
Taliban
1
HUJI
1
Muslim Brotherhood
1
Mahdi Army
Bookmark
E-Mail Me
The Classics
The O Club
Rantburg Store
The Bloids
The Never-ending Story
Thugburg
Gulf War I
The Way We Were
Bio
Merry-Go-Blog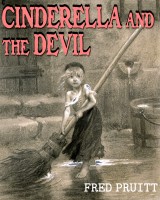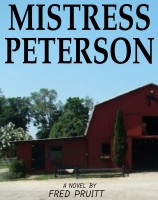 On Sale now!


A multi-volume chronology and reference guide set detailing three years of the Mexican Drug War between 2010 and 2012.

Rantburg.com and borderlandbeat.com correspondent and author Chris Covert presents his first non-fiction work detailing the drug and gang related violence in Mexico.

Chris gives us Mexican press dispatches of drug and gang war violence over three years, presented in a multi volume set intended to chronicle the death, violence and mayhem which has dominated Mexico for six years.
Click here for more information


Meet the Mods
In no particular order...


Steve White
Seafarious
Pappy
lotp
Scooter McGruder
john frum
tu3031
badanov
sherry
ryuge
GolfBravoUSMC
Bright Pebbles
trailing wife
Gloria
Fred
Besoeker
Glenmore
Frank G
3dc
Skidmark
Alaska Paul



Better than the average link...



Rantburg was assembled from recycled algorithms in the United States of America. No trees were destroyed in the production of this weblog. We did hurt some, though. Sorry.
3.236.107.249

Help keep the Burg running! Paypal: