Afghanistan
We're losing Afghan war: minister
AUSTRALIA'S new Defence Minister has said the war in Afghanistan will be lost unless there is a change of tactics, and that the current incoherent strategy is good for "stomping ants" but not much more.
Mr Fitzgibbon told his colleagues in Edinburgh, including US Defence Secretary Robert Gates, that while NATO and its allies had been successfully "stomping on lots of ants, we have not been dealing with the ants' nest".
Posted by: tipper || 12/16/2007 18:45 || Comments || Link || E-Mail|| [6491 views] Top|| File under:
Africa North
Prisons transformed into cradle of suicide bombers
New facts are being unfolded concerning some elements that have been released in the frame of national reconciliation and joined back terrorism fiefdoms. Security services have actually recorded about 10 "dangerous" files of terrorists alleged of coordination between them while being jailed, including the recruiter of Abdelkahar Ben Hadj, the son of co-leader of dissolute FIS. The list contains also elements charged of recruitments along borders with Tunisia and Morocco as well as recruiters of the executer of recent suicide car bomb aimed Constitutional Council in Algiers.

Security Services records mention few cases of elements who resumed contacts with terrorist groups while being released from prison between march and August 2006 in the frame of national reconciliation measures. However, despite being few, the released people have been involved in terrorism support and attribution, recruitment activities, joining back nucleus of Salafist Group for Preaching and Combat GSPC and conducting terrorist attacks, security sources told El Khabar. The same sources added that the latest attack recorded is the one executed by Charef Alarabi, alias Abderrahmane Abu Abdenasser Alassimi, who exploded Constitutional Council in a suicide car bomb last 11 December. "Charef Alarabi served two years in El Harrach prison after the court had remanded him into custody in 2004; he was released as soon as Mai 2006 while benefiting from peace and reconciliation measures," the same source mentioned.

Security services do believe actually that "several elements who have been released in the frame of national reconciliation and restored contacts with terrorist groups still believe in Jihad."
Posted by: Fred || 12/16/2007 00:00 || Comments || Link || E-Mail|| [6468 views] Top|| File under: al-Qaeda in North Africa
Britain
Chief Rabbi: Britain is losing its identity
Sir Jonathan Sacks said that the drive for a multi cultural society had left Britain increasingly intolerant and that too many people were embarrassed about their history. In an interview with The Sunday Telegraph, he stressed that the historic Union with Scotland and the concept of Britain must be preserved.

Backing the Telegraph's Call Yourself British campaign, he endorsed plans for a British Day, suggested a more inclusive national anthem should be created and urged the Government to give people a "British dream". Sir Jonathan said that he was proud to call himself British. A poll conducted by this newspaper last week found that more than six out of 10 English voters shared his view, but had growing concerns about the future of the Union.



"A tolerant society is one that ignores difference and a multi cultural one is one that highlights them"

The Chief Rabbi said that there was a climate of intolerance that threatened to destroy the country's identity and had pushed faith to the margins. "I think we are seeing a new intolerance," he said. "There is an extravagant over-zealousness in trying not to offend anyone and little do these people realise that other faiths would like Britain to be a Christian country."

Sir Jonathan added: "A tolerant society is one that ignores difference and a multi cultural one is one that highlights them. It is confidence in your own heritage that allows you to be generous to those of another heritage."

His new book, The Home We Build Together, argues that the experiment of multiculturalism has failed.

Sir Jonathan predicted that ending the Union would lead to further fragmentation. "I am concerned about the rise in nationalism in England and Scotland," he said. "We have so much history in common, some of it painful, but all of it contributing to this sense of being together. These bonds of belonging are so important, particularly as we have this splitting into ever smaller fragments, an increased tribalism, in this global age."

He also said that the plan to set aside one day to celebrate Britishness was a good idea, suggesting it should be the equivalent of Remembrance Sunday, "but looking at the future not the past".

While he likes the national anthem, the Chief Rabbi argued that it might be time to introduce something more "inclusive". He said: "We always sing God Save the Queen, but I don't think many other people do."

He also expressed his concern that children were not gaining a sense of identity. "What we have lost in British culture is Sunday lunch, dedicated family time. How many families sit together around the table to enjoy a meal together? We come in and stick the pizza in the microwave and eat watching television.

"I think that's one reason why the deregulation of Sunday was a mistake. It gave us one day in seven where who you are is not determined by how much you spend."
Posted by: Steve White || 12/16/2007 00:00 || Comments || Link || E-Mail|| [6476 views] Top|| File under:
Caucasus/Russia/Central Asia
Azerbaijan: Western Secrets Sent to Iran
BAKU, Azerbaijan (AP) - Azerbaijan's security agency said Saturday that 15 people convicted this week of treason had passed information on U.S., British and Israeli activities in the ex-Soviet republic to Iranian intelligence.

The Court for Grave Crimes on Monday sentenced the 15 to lengthy prison sentences in a case that highlighted Azerbaijan's concern over the influence of neighboring Iran. The 15 were arrested in January on suspicion of crimes including plotting to forcefully seize power, treason, organizing a criminal group, possession of weapons and drugs, and counterfeiting.

The National Security Ministry gave new details about the group, which allegedly passed to Iranian agents details on Western embassies, companies, pipeline operations and employees operating in Azerbaijan from 2005 to 2006. Two members of the group allegedly met repeatedly with intelligence agents in Iran, where they received training, equipment, maps and more than $10,000 in funding, the ministry said.

Said Dadashbeyli, the alleged leader who worked at a U.S.-Azerbaijani drilling company, sought Iranian support for a plot to seize power in Azerbaijan and establish Islamic law in the oil-rich country. He was sentenced to 14 years in prison, along with two other group members. The others received sentences ranging from two years to 13, the court said.

Dadashbeyli's lawyer said the charges were unfounded.
Predominantly Muslim Azerbaijan has increasingly been caught in a tug-of-war for influence between the secular, democratic West and its large southern neighbor. Rumblings of Shiite political Islam have been particularly noticeable in the more conservative regions that border Iran, and the secular government has displayed concern over Iranian influence and Islamic extremism.


Of course, Iran's northwest region has a sizable Azeri population, so this could cut both ways.
Posted by: Steve White || 12/16/2007 00:00 || Comments || Link || E-Mail|| [6460 views] Top|| File under:
Down Under
Bali bomber warns of terror doom for Australia
IN a visit sure to anger the families of those killed in the 2002 Bali bombings, radical cleric Abu Bakar Bashir has been allowed to see the three death-row bombers in jail to offer them guidance.

Himself convicted then acquitted of his role in the murderous nightclub attacks which killed 202 people, including 88 Australians, Bashir told the terrorists that they must be patient and not weak, and that they were mujahidin (holy warriors).

Also alleged to have been the spiritual leader of terror group Jemaah Islamiyah, questions are being asked why authorities allowed the 69-year-old to visit his one-time protege at Nusakambangan, an island prison complex off the southern coast of Java.


To prepare them for the pardon that's coming, of course.

Bashir was among a group of Islamic preachers, family members and lawyers who visited the so-called smiling assassin Amrozi, his older brother Mukhlas and Imam Samudra on Saturday.

Before going into the jail, Bashir warned of a "big disaster" for Indonesia if the three were executed for their crimes, admitting their methods in defending Islam were wrong. "It is true they were defending Muslims but their methods were wrong. That is why they are now fasting to pay for the loss of innocent lives," he said.


Fasting works, as long as they're dead when they're done.

Bashir also delivered a sermon to the group, during which some family members are reported to have cried. He asked them to be patient in the test they were facing. "Convince yourself that you are a mujahidin. A mujahidin cannot be weak, sad and show grief and have to be patient," he told the men.

He also said the Indonesian Government should review the convictions and death penalties of the trio.

The men themselves, who have never expressed any remorse for their crimes except to say they are sorry that fellow Muslims died in the bombings, warned of doom for Australia. "Not long now Australia will go down. Its world will go down, the people will go down and doom on their Armageddon," Samudra said in English. "Specially for you Australia. Tell to your Minister, if you kafir did not convert to Islam then you will go to hell. Take America for example. Now their condition is worse than Russia."

This article starring:
Abu Bakar Bashir
Jemaah Islamiyah
Posted by: tipper || 12/16/2007 11:59 || Comments || Link || E-Mail|| [6481 views] Top|| File under: Jemaah Islamiyah
David Hicks preparing for life outside the wire
On December 29, Australia's most controversial prisoner is due to be escorted from his cell in the maximum-security G Division of South Australia's Yatala Prison and led to the front gates. Waiting beyond them will be a new kind of hell for the 32-year-old former soldier of jihad. David Hicks, please meet your new Goliath: a voracious battalion of media stormtroopers.

This article starring:
DAVID HICKS
al-Qaeda
Posted by: Seafarious || 12/16/2007 00:00 || Comments || Link || E-Mail|| [6474 views] Top|| File under:
Europe
Mullah Krekar: Insurance against terror
Dangerous terrorist Controversial Mullah Krekar, former leader of Islamist guerrilla group Ansar al-Islam, and now eligible for deportation after a Supreme Court ruling, has written an open letter in Aftenposten.

Krekar, born Najmuddin Faraj Ahmad in Iraq, has been assessed a threat to national security and can be deported for violation of immigration laws in Norway for repeated visits to his homeland. His expulsion remains on hold as Norwegian authorities do not yet consider him to be assured of a safe return.


If he lasts five minutes on the ground in Kurdistan that's safe enough.

In a lengthy article in newspaper Aftenposten on Friday, Krekar made an outspoken appeal, that included a wish for continued peace in Norway, arguments that his only sins here have been those of unreserved use of freedom of speech, and that his presence may be a guarantee against terrorism in the country.


"Nice country you got here. Be a shame if something happens to me, and then something happens to you."

Krekar asked that Norwegians spare a Christmas thought for the millions of Iraqi and Afghan children who do not have peace, and who have had their "oil stolen from them and sucked away by invasion companies".

This article starring:
MULLAH KREKAR
Ansar al-Islam
NAJMUDIN FARAJ AHMED
Ansar al-Islam
Ansar al-Islam
Posted by: Fred || 12/16/2007 00:00 || Comments || Link || E-Mail|| [6458 views] Top|| File under: Ansar al-Islam
Home Front: Politix
Bush's foreign policy in free fall, says Bolton
US President George W. Bush's foreign policy is in free fall and puts the nation's security at risk, former ambassador to the United Nations John Bolton told a German magazine.


John buddy, I like you, but you're going a step too far.

Mr Bolton, who was a leading hawk in the US administration and favoured a tough stance against Iran, North Korea and Iraq, told the Der Spiegel weekly that Mr Bush needed to rein in Secretary of State Condoleezza Rice. "His foreign policy is in free fall. The president is acting against his own judgment and instincts (and is) under the influence of Secretary of State Condoleezza Rice," he was quoted as telling the magazine.

Mr Bolton said Dr Rice's was the dominant voice on foreign policy and that she was a channel for the views of liberal career bureaucrats in the foreign ministry. "(Mr Bush) does not supervise her enough. That is a mistake," he was quoted as saying, adding that a moderate foreign policy was a threat to US security.

"North Korea will, for example, now keep its nuclear weapons. And the Iranians have got a signal from our own intelligence services that they can do whatever they want.

"I am not as confident as the intelligence services that Iran has stopped its nuclear weapons program."


I'm not confident at all, but the NIE isn't Condi's fault.

The former diplomat, who quit his UN job last December after failing to win Senate confirmation and now works at a think-tank, also predicted a withdrawal of US troops from Iraq if Hillary Clinton became the next US president.
Posted by: tipper || 12/16/2007 11:51 || Comments || Link || E-Mail|| [6470 views] Top|| File under:
Home Front: WoT
Lackawanna One gets reduced sentence
A federal judge agreed Friday to take a year off the prison sentence of a man who was among six who admitted to attending a terrorist training camp but who helped prosecutors in his case and others. Yahya Goba, 30, had been sentenced to 10 years in prison in 2003 after pleading guilty to providing material support to a terrorist organization by attending the al-Qaida training camp. "The nature and extent of Goba's assistance, his willingness to testify at trial, and particularly the fact that his cooperation has been entirely voluntary and come at a heavy cost to himself and his family, warrants the 12-month sentence reduction," said U.S. District Judge William Skretny.

Goba has since testified in several other cases, exceeding the obligations of his plea agreement, according to federal prosecutors who sought the reduction. Most recently, Goba testified in the trial of Jose Padilla, 37, who along with two co-defendants was convicted Aug. 16 in Miami of conspiracy to murder, kidnap and maim people overseas.

Goba and five other young Yemeni-American men from Lackawanna, outside Buffalo, were arrested in September 2002 after investigators learned they received military-type training at the al-Farooq camp in spring and summer 2001. All pleaded guilty and received sentences between seven and 10 years. With the sentence reduction, Goba is expected to be released sometime in 2010.

This article starring:
JOSE PADILLA
al-Qaeda
Judge William Skretny
Yahya Goba
YAHYA GOBA
al-Qaeda
Posted by: Seafarious || 12/16/2007 00:00 || Comments || Link || E-Mail|| [6459 views] Top|| File under: al-Qaeda
India-Pakistan
Perv sez emergency rule saved his job Pakistain
ISLAMABAD - President Pervez Musharraf said on Saturday that his emergency rule had saved Pakistan, as he addressed the nation just hours after repealing it in the face of fierce criticism at home and abroad.

In a televised speech that underlined what he said was his central role in bringing democracy to the nuclear-armed Islamic nation, the president also vowed that elections next month would be "absolutely fair".


"As fair as any election has ever been in Pakistan!"

Musharraf, who lifted the order earlier Saturday, said he had imposed it as a last resort because the country, a key part of the US-led international "war on terror", faced a serious threat of militant violence. "Against my will and as a last resort, I imposed emergency rule and saved Pakistan from destabilisation," he said. "It was inevitable, in my view, and that is why I imposed it," said Musharraf, wearing a sombre black tunic in the pre-recorded announcement.

"The wave of terrorism and militancy has been stopped under the emergency and there has been considerable improvement in the overall situation," he said.


Tell that to the folks in Swat.

The main opposition leader, former premier Benazir Bhutto, added to the pressure on Musharraf on Saturday, accusing him of trying to rig the election -- a charge the president flatly rejected. "I give this commitment to the people of Pakistan and to the world outside that the elections are going to be absolutely fair and transparent," he said. "Some political leaders are talking about rigging when the elections take place on January 8. They are talking about this rigging when the campaign has not yet started," he said. "This is totally baseless."

Late Friday, Musharraf authorised a raft of last-minute amendments to the constitution -- including one to block the next parliament from challenging the legality of the emergency order or trying to undo its provisions.


Really does inspire a country's democratic tendencies, doesn't it.
Posted by: Steve White || 12/16/2007 00:00 || Comments || Link || E-Mail|| [6462 views] Top|| File under:
No justification for boycott: Fazl
JUI-F chief Maulana Fazlur Rehman on Saturday welcomed the lifting of emergency rule by the president, terming it a good omen for democracy in the country. The JUI-F leader said that while there had been no need to boycott the polls under the state of emergency, the elements pressing for the boycott now had no justification.

This article starring:
MAULANA FAZLUR REHMAN
JUI-F
Posted by: Fred || 12/16/2007 00:00 || Comments || Link || E-Mail|| [6469 views] Top|| File under: Jamaat-e-Ulema Islami
Ahmadis boycott polls over 'discrimination'
The Ahmadi community of Pakistan has announced that it will boycott the upcoming general elections because of what it claims to be religious discrimination by the Election Commission (EC) when it issued a separate list for Ahmadi voters in a joint electorate system, Jamaat-e-Ahmadiyya (JA) officials told Daily Times on Saturday.

They said that no community member would contest the elections or vote come election day, and those who did would no longer be considered part of the community.

Salimuddin, a spokesman for the JA, told Daily Times that following the display of the separate voter lists, he wrote a letter to the chief election commissioner (CEC), drawing his attention to the "stark violation of the fundamental rights guaranteed in the constitution and Pakistan's international human rights commitments".

"This is also contrary to the spirit of justice and equality. Since the inception of Pakistan in 1947 to the time of General Ziaul Haq, all national elections were conducted on the basis of the joint electorate system. This was in line with the vision of the founding father of the nation and was enshrined in the 1973 Constitution," he said.

Posted by: Fred || 12/16/2007 00:00 || Comments || Link || E-Mail|| [6467 views] Top|| File under: Govt of Pakistan
Hakim confident Iraqi forces can keep order in Basra
BAGHDAD - One of Iraq's most influential Shia figures has said he is confident the country's security forces will be able to maintain order in the mainly Shia province of Basra, which is to be handed over by British troops on Sunday. Abdel Aziz al-Hakim, who heads the Supreme Iraqi Islamic Council (SIIC) -- a mainstay of the governing coalition of Prime Minister Nuri al-Maliki -- also told AFP in an interview on Saturday he continued to seek the departure of all foreign troops. "I do not see any forewarnings of violence in Basra," Hakim said. "The Iraqi government has announced that security will be in Iraqi hands, and that will be done from tomorrow."

On Wednesday, Iraqi government spokesman Ali al-Dabbagh said the handover had been decided because Iraqi forces were ready to take over control of Basra. "Our security forces are at a good level" and Iraq's forces can manage "security in the province," he said.

British Major General Graham Binns, head of coalition forces in southeastern Iraq, recently said the violence in Basra had plummeted. "I'm confident the current level of violence is sufficient for the Iraqi Security Forces (ISF) to handle," Binns said.


Bad boys must understand that if violence spikes upwards it will require the intervention of American troops, whose methods are .. different .. than those of the Brits. They really don't want us in Basra.

Speaking himself about the situation, Hakim said: "There are meetings between these forces, and if there is competition between them, that is the nature of democracy, and political competition will not turn into violence."
Posted by: Steve White || 12/16/2007 00:00 || Comments || Link || E-Mail|| [6463 views] Top|| File under:
Meeting of all Iraqi powers being prepared -- Source
A well-informed Iraqi source here said on Saturday that the Egyptian capital is currently preparing to convene a meeting of all Iraqi factions in Cairo next month in an attempt to resume the process of reconciliation that has been frozen repeatedly.

The Middle East News Agency (MENA) quoted the source as saying it was not yet decided whether the meeting would be held under the auspices of Egypt directly or under the umbrella of the League of Arab States, which has already organized a Conference on Iraqi National Accord or be co-sponsored between the two sides.
The source explained that the proposed meeting is expected to include all powers in the Iraqi arena, both involved in the political process or outside in addition to the tribal parties whose weight has increased on the Iraqi arena in light of the failure of the political forces in resolving the crisis in the country.

It pointed out that Cairo recently witnessed numerous visits of various Iraqi delegations from all spectrums of the Iraqi society, such as the Sadrist bloc, in addition to a number of prominent tribal powers in the Iraqi society, pointing out that these visits were part of the preparations for the proposed meeting.
Posted by: Seafarious || 12/16/2007 00:00 || Comments || Link || E-Mail|| [6466 views] Top|| File under:
Israel-Palestine-Jordan
Tens of thousands show up in Hamas' Gaza rally
Tens of thousands of people rallied in central Gaza City on Saturday to mark Hamas's 20th anniversary, in a show of force six months after the movement seized control of the territory.

Waving green flags and banners, throngs of Palestinians poured into Katiba Square ahead of the rally at which dismissed Hamas prime minister Ismail Haniya and other officials were expected to speak. The rally is set to be the largest show of strength since the Hamas seized control in Gaza in June, routing forces loyal to president Mahmoud Abbas and further deepening the economic and political isolation of the coastal strip.

It comes just a month after a similar mass rally by Abbas's Fatah movement ended in bloodshed when Hamas forces opened fire, killing several people. A huge banner reading "We will not recognise Israel" was placed on the backdrop of the stage in defiance of Israel's closing of Gaza to all but essential humanitarian supplies after Hamas's bloody seizure of power. Former minister and senior Hamas member Said Siam told AFP that the massive turnout "is the answer to those who say Hamas is losing ground."

Capable of new uprising: The Palestinians are capable of launching a new uprising against Israeli occupation like the intifadas of 1987 and 2000, exiled Islamist leader Khaled Meshaal said. "Our people are capable of launching a third or fourth intifada until victory is ours," the Damascus-based Hamas chief said. "Whoever thinks that Hamas has reached a dead end is wrong," said Meshaal. "Anyone who thinks legitimacy stems from international support is also wrong, it comes from the people," he said, alluding to Hamas's upset parliamentary election victory over Abbas's secular Fatah faction in January last year.

Israel releases mayor: Israel has released from jail a senior Hamas member who was elected mayor of a West Bank town while in Israeli custody, Palestinian security officials and Hamas said. Jamal al-Tawil, mayor of the town of Al-Bireh, was released on Thursday after being held in an Israeli prison for almost six years, Hamas said on a website.

Palestinian security officials in the occupied West Bank confirmed the release, but Israeli officials were not immediately available for comment due to the Jewish Sabbath.
Posted by: Fred || 12/16/2007 00:00 || Comments || Link || E-Mail|| [6475 views] Top|| File under: Hamas
Syria-Lebanon-Iran
Sophistication of Hajj's murder underscores Syria's role
Wednesday's car bombing of Lebanese General Francois Hajj is being treated as something of a murder mystery because, unlike Lebanon's other recent assassination victims, the general was not an overt foe of Syria. Yet the method of his killing, along with the political benefits that accrue from his death, hardly rule out a Damascene hand.

Hajj made a name for himself earlier this year by routing Fatah al-Islam, a Sunni terrorist group that had been hiding out in the Palestinian refugee camp of Nahr al-Bared, up the coast from Beirut. This has led to speculation that Hajj was killed by that group to avenge its defeat. While that may be true, what's more significant is that Fatah al-Islam is widely suspected of being controlled and aided by Damascus. The sophistication of the bomb that killed Hajj -- a remote-control device similar to the one that killed anti-Syrian figures Gebran Tueni, Walid Eido and Antoine Ghanem -- underscores that suspicion.

No less important is that in targeting Hajj, who had reportedly been tipped to become the next chief of staff, a message has been sent that the Lebanese military is now fair game. The current chief of staff, General Michel Suleiman, is the nominee to be Lebanon's President, and Damascus is ambivalent about his candidacy. Murdering Hajj is a signal to General Suleiman and other officers not to chart too independent a course from Syria.

All this should alarm the Bush Administration, which was instrumental in evicting Syria from Lebanon in 2005. Instead, it has been helping to rehabilitate Bashar Assad's regime. Secretary of State Condoleezza Rice made a point of meeting one-on-one with her Syrian counterpart at a regional meeting on Iraq in May. Syria's state-run news agency condemned the Hajj assassination via an unnamed government official, but the Syrians also condemned the murder with a remote-control bomb of Rafik Hariri in 2005. A U.N. probe into that murder has found overwhelming evidence of Syrian complicity.

The difference this time is that State Department spokesman Sean McCormack praised Syria for its condemnation, calling it "positive if continued over time." Maybe Secretary Rice believes she can get the Syrians to play nice on Iraq and Israel while thwarting their ambitions in Lebanon. For their part, the Syrians tend to view such American entreaties as signs of weakness. On Tuesday, Syrian Vice President Farouq Sharaa remarked that "no one in Lebanon, even with foreign support, can win the battle against Syria." The next day Hajj was dead, which, if nothing else, was a perfect illustration of Mr. Sharaa's point.
Posted by: Fred || 12/16/2007 00:00 || Comments || Link || E-Mail|| [6464 views] Top|| File under: Govt of Syria
North Korea supplying weapons to Hezbollah in Lebanon
The United States believes North Korea has become a major supplier to the Iranian-sponsored Hezbollah group. The U.S. Congress raised the prospect that North Korea was providing weapons, technical assistance and military training to Hezbollah. The Congressional Research Service cited reputable sources that Pyongyang equipped Hezbollah with missiles and rockets used during the war against Israel in 2006.

CRS, which provides independent analysis to Congress, discussed the purported North Korean aid to Hezbollah amid plans by the Bush administration to remove Pyongyang from the State Department list of terrorist sponsors. The report, first obtained by the Reuters news agency, cast doubts on claims that North Korea has ended support for groups deemed terrorists.
Posted by: Fred || 12/16/2007 00:00 || Comments || Link || E-Mail|| [6468 views] Top|| File under: Hezbollah
Iranian Revolutionary Guard to conduct maneuvers in Gulf waters Sunday
The Iranian Revolutionary Guard will conduct naval exercises in the northern region of the Gulf waters on Sunday, announced here an Iranian military commander on Saturday.

The commander of the Second Marine force of the Iranian Revolutionary Guards Brigadier General Ali Razmjo, in statements reported by the Iranian news agency, said that "hundreds of marine units of this force, including rocket launchers and Frigates and torpedo launchers and commando units and divers and air units and troops will be involved in the naval maneuver."

He added that "these exercises -- to be held in three phases -- will extend from the northern province of Bushehr to the Aslouiat region and will take four days to finish," pointing out that modern units and equipment will be used in these maneuvers aimed at raising the fighting and deterrent capability of the National Guard forces. He further added that " during these maneuvers, there will be firing from marine units, and air and naval mine-laying operations and attacks by marine, air and naval units to seize the supposed enemy's naval pieces while defending islands in the Gulf waters. The maneuvers will involve also the seizure and destruction of the supposed enemy's marine platforms and will entail carrying out reconnaissance and rescue operations."

This article starring:
BRIGADIER GENERAL ALI RAZMJO
IRGC
Iranian Revolutionary Guard
Posted by: Seafarious || 12/16/2007 00:00 || Comments || Link || E-Mail|| [6473 views] Top|| File under:
Terror Networks
Al-Qaeda's No.2 wants to hear from you
AL-Qaeda sympathizers have been asked to send in their questions for the terror network's second in command, which he will then answer in an online interview next month.

The plan was announced in a new video posted on the internet in which al-Qaeda's No.2, Ayman al-Zawahri, mocked today's British handover of security in southern Iraq to local forces as a sign that insurgents are gaining the upper hand.

The video, carried by Islamic websites, was issued as Britain handed over security to Iraqi forces in the last of four provinces it once patrolled, effectively marking the end of nearly five years of British control of southern Iraq.

The websites invited readers to send in questions during the next month for Zawahri to answer in an "open interview".

"Reports from Iraq point to the increasing power of the mujahideen and the deteriorating condition of the Americans," Zawahri told an off-camera interviewer from As-Sahab, al-Qaeda's media arm.

"And the decision of the British to flee is sufficient (proof of this)," he said, sitting beside shelves full of books.

"Iraq is the most important of the fields (in which Islamic militants are fighting)," Zawahri said on the video, which carried English subtitles.

The video carried footage of insurgent videos and from television news stations, including a segment showing critical remarks about the US strategy in Iraq by Ricardo Sanchez, former top US commander in Iraq.

Zawahri dismissed optimistic remarks made by current US officials: "Either the American administration is lying outrageously ... or the Americans have not learned anything from four years of war ... as they did not learn from their defeat in Vietnam."

Zawahri said agents might have infiltrated the ranks of the al-Qaeda-linked group Islamic State in Iraq to carry out attacks on the innocent and commit other crimes, in order to encourage Sunni groups to ally themselves with US-led forces against al-Qaeda. He called for a swift investigation of this.

"If it becomes clear that some group is involved in these crimes, they should be exposed to defeat the plots of the Americans," he said, calling on other insurgent groups to unite with Islamic State in Iraq.

Posted by: tipper || 12/16/2007 18:55 || Comments || Link || E-Mail|| [6484 views] Top|| File under:
Who's in the News
46
[untagged]
4
al-Qaeda in North Africa
2
Taliban
2
Global Jihad
1
Ansar al-Islam
1
Abu Sayyaf
1
Govt of Pakistan
1
Govt of Syria
1
Hamas
1
Hezbollah
1
Iraqi Insurgency
1
Jamaat-e-Ulema Islami
1
Jamaat-ul-Mujahideen Bangladesh
1
Jemaah Islamiyah
1
al-Qaeda
Bookmark
E-Mail Me
The Classics
The O Club
Rantburg Store
The Bloids
The Never-ending Story
Thugburg
Gulf War I
The Way We Were
Bio
Merry-Go-Blog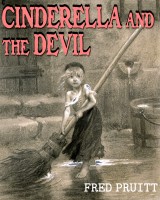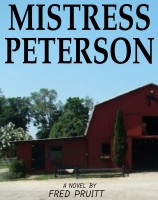 On Sale now!


A multi-volume chronology and reference guide set detailing three years of the Mexican Drug War between 2010 and 2012.

Rantburg.com and borderlandbeat.com correspondent and author Chris Covert presents his first non-fiction work detailing the drug and gang related violence in Mexico.

Chris gives us Mexican press dispatches of drug and gang war violence over three years, presented in a multi volume set intended to chronicle the death, violence and mayhem which has dominated Mexico for six years.
Click here for more information


Meet the Mods
In no particular order...


Steve White
Seafarious
Pappy
lotp
Scooter McGruder
john frum
tu3031
badanov
sherry
ryuge
GolfBravoUSMC
Bright Pebbles
trailing wife
Gloria
Fred
Besoeker
Glenmore
Frank G
3dc
Skidmark
Alaska Paul



Better than the average link...



Rantburg was assembled from recycled algorithms in the United States of America. No trees were destroyed in the production of this weblog. We did hurt some, though. Sorry.
3.214.224.207

Help keep the Burg running! Paypal: